Can i mix avocado and banana for baby food
How To Make The Perfect Banana Avocado Baby Puree
With only 2 ingredients and 5 minutes of preparation you have a creamy, highly nutritious Banana Avocado baby puree.
Of all the purees I ever prepared for my son (and there were a lot, believe me), this Banana Avocado Baby Puree is definitely my favorite.
Why?
It's probably the only one I made that didn't require any cooking, steaming, baking etc... Or washing! 😀
Just take it out of the fruit basket, peel, cut and you're almost done. Yay!
The only problem you might see here is that sometimes your avocado might not be just the right amount of ripe. Ok, probably most of the time it's under-ripe or over-ripe. But don't worry. This Banana Avocado Baby Puree has you covered.
If you have an under-ripe avocado you can easily ripen it with a trick, it will just take a little bit of planning ahead.
The day before you plan on making your puree, take your banana and your avocado and place them together in a paper bag.
Set aside and come back tomorrow just as you're about to make your Banana Avocado Baby Puree. It should be just the right amount of ripe.
This recipe can be made for babies 6 months and older.
See our Starting Solids Ultimate Guide if you want more information on how, when, and with what to start solids.
Banana Avocado Baby Puree Ingredients
To make this Banana Avocado Baby Puree, you'll need the following ingredients:
Banana: although we recommend using a ripe banana for this Banana Avocado Baby Puree, a not-so-ripe one will also do as the blender will do its magic. It might take a little longer but the outcome should be the same. A ripe banana will have a sweeter taste because the starches have turned into sugars with the ripening process so that's also one of the reasons we recommend it.
Avocado: if you don't have a ripe avocado that you can easily scoop out from the skin with a spoon just place the whole avocado with the banana in a paper bag the day before. The banana and the paper bag should speed up the process.
Banana Avocado Baby Puree Nutritional Benefits
Banana: they're a great source of carbs (starches or simple sugars, depending on the stage of ripeness) and a wonderful source of multiple vitamins and minerals. Mainly B vitamins, and the minerals potassium and copper.
Avocado: it's our go-to fruit when we want to add some healthy fats and calories to the puree. Since it mainly consists of fats the calorie content per gram is higher than with most other fruits. It's also a great source of fat-soluble vitamins such as the antioxidant vitamin E.
How To Make Banana Avocado Baby Puree
Banana and Avocado are two of the rare fruits that don't require any cooking for a 6-month-old baby.
Peel the banana. Simple as that. No washing, rinsing, drying. Just peel that banana.
Cut the avocado. There are numerous ways to cut the avocado and scoop out the flesh and I've pretty much tried all of them.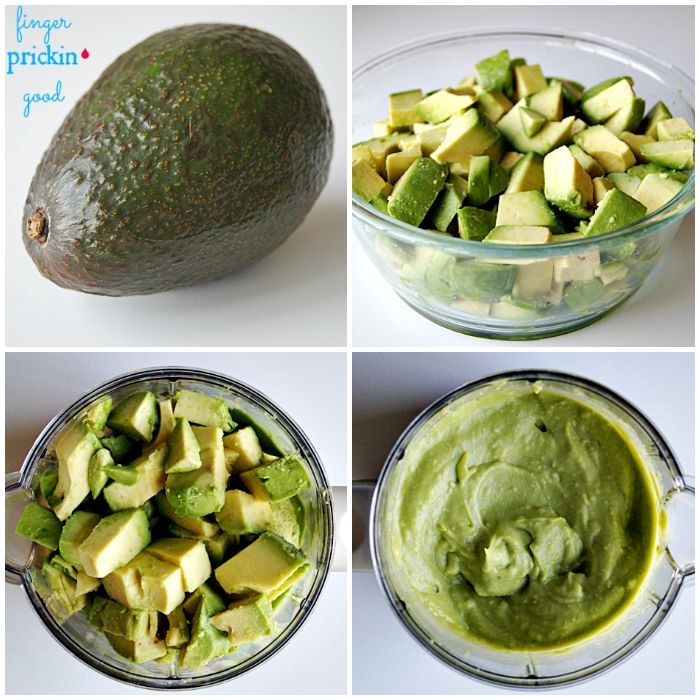 So I'd like to tell you what I found to be the easiest way. Take a knife and cut the avocado lengthwise all around. That grab the top half with one hand and the bottom with the other and twist in opposite directions. Divide the halves and take out the seed. Now simply scoop the flesh from both halves with a spoon. If you have an avocado slicer like this one, just skip everything I told you above and use your slicer.
Blend. Now that you've prepared both of your ingredients, just throw them in the blender. You'd probably want to cut the banana into a few pieces or just divide it with your fingers to make it a bit easier for the blender. And blend until smooth. You can add a tablespoon of water to make it smoother but it will most likely not need it.
There are certain blenders that were created just for baby food but we have always used this blender for both our baby foods and every day for our (adult) smoothies.
Serving size is just for guidance, if you baby needs more or less food please follow their cue.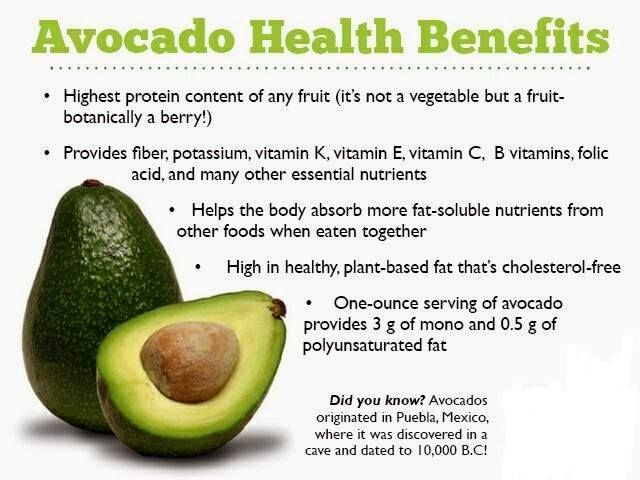 Possible Banana Avocado Variations
These two foods come together so well that they don't even have to be made as a puree.
Mashed. If you're over the puree stage or transitioning from purees to finger food then this recipe is perfect if you modify the "how-to" part. Instead of putting in the blender, you can simply mash the food up together. You'd probably want your banana and avocado to be a little bit riper here so that it's easier to mash.
Lumps. If you're just a step away from finger food, you can also blend or mash one half of the banana and avocado and the leave the rest in pieces and then join. That way your child will get used to new textures.
Finger food. Both the banana and avocado are great finger food. Cut the avocado into longer sticks after you've scooped the flesh, or into small cubes if your baby has mastered the pincer grips.
To avoid sticky bananas being hard to grab, cut the banana in half, then simply press your finger through the middle.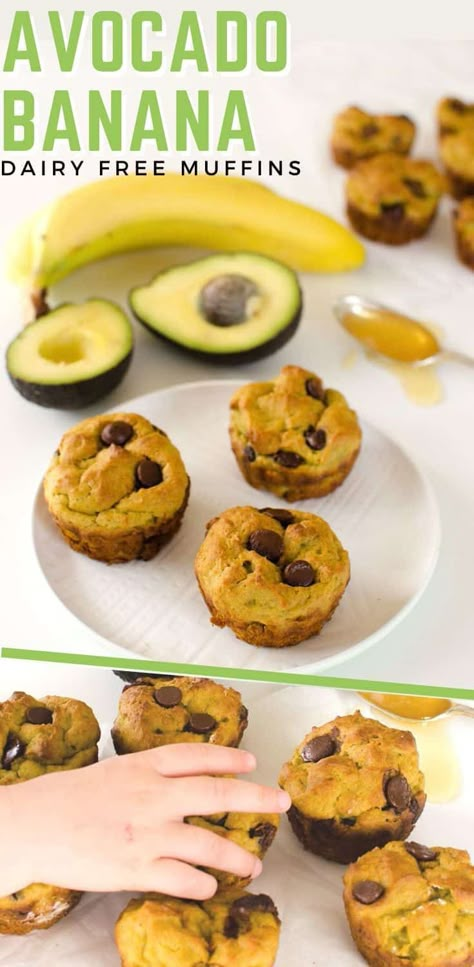 You should be left with 3 banana sticks that are easier to grab.
More Banana and Avocado Recipes
Looking for more recipes featuring banana and avocado? Here's a list of our favorite ones:
Apple Banana Oatmeal
Quinoa Pudding
Blueberry Avocado Oats
Avocado Fruit Salad
The Easiest Peanut Butter Banana Smoothie
Banana Avocado Baby Puree
With only 2 ingredients and 5 minutes of preparation you have a creamy, highly nutritious Banana Avocado baby puree.
4.70 from 10 votes
Author: Dora
Print Recipe Pin Recipe
Prep Time 5 mins
Total Time 10 mins
Servings 4 servings
Fridge Life? 3 days
Freezable? 3 months
▢ 1 ripe avocado
▢ 1 large banana
Peel the banana

Cut the avocado lengthwise all around and twist the halves in opposite ways

Divide the 2 avocado halves and remove the seed

Scoop the avocado flesh from the skin from both halves with a spoon

Put both the banana and avocado flesh in a blender and blend until smooth
Calories: 107kcalCarbohydrates: 11gProtein: 1gFat: 7gSaturated Fat: 1gPolyunsaturated Fat: 1gMonounsaturated Fat: 5gSodium: 4mgPotassium: 349mgFiber: 4gSugar: 4gVitamin A: 92IUVitamin C: 8mgCalcium: 8mgIron: 1mg
Tried this recipe?Let us know how it was!
Avocado & Banana Baby Food Recipe – Little Mashies
Why is avocado a great baby food choice for reusable food pouches?
As soon as your baby is 4-6 months old you can give her avocado.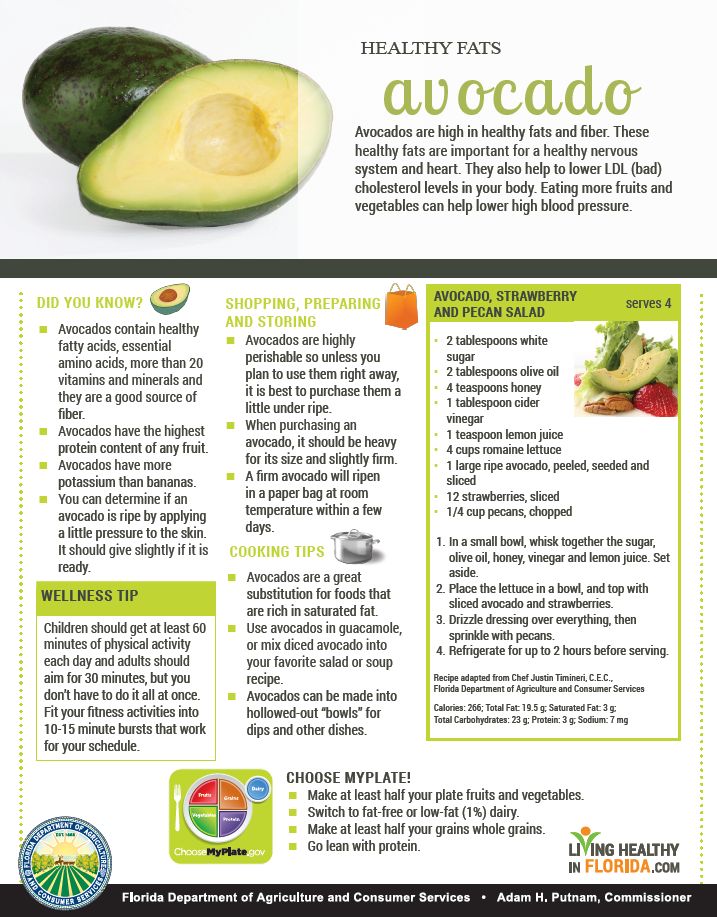 It is smooth and creamy, rich in good fats, carbohydrates and proteins. It has everything that is important for good growth and development of the central nervous system and brain. We absolutely LOVE avocado in our house! We mash it, freeze it and put it into smoothies. We send it to daycare inside Little Mashies containers as a dip (the Mashies stop it from going brown), we make our own guacamole dip to use with vegetables, we use it on spicy food to calm it down. Gosh honestly I could go on and on about how great avocado is not only as a baby food but also as a healthy kids snack. 
Ingredients:
1 Ripe Avocado, seeded and peeled
1 Ripe Banana, peeled 
Instructions:
Step 1: Peel and cut a ripe avocado and banana into small pieces.

Step 2: Mash with a fork and add a little breast milk or formula to get a smooth consistency. You may also purée the avocado and banana in a food processor or blender such as Beaba Baby Cook or the Baby Bullet system.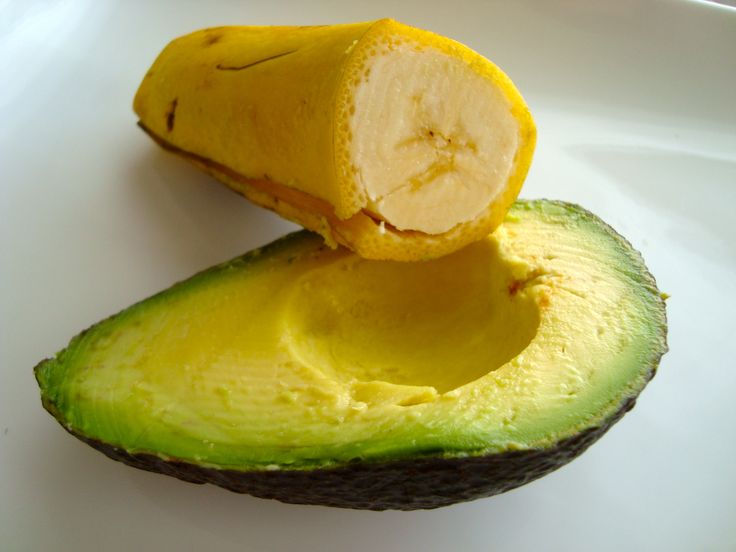 Step 3: If preparing baby food in bulk freeze the puree into ice-cube trays or straight into Little Mashies reusable food pouches.

Step 4: If preparing your baby food recipe in bulk freeze the puree into ice-cube trays or spoon it straight into Little Mashies reusable food pouches and then store them in the fridge or freezer. For instructions on how to fill a refillable pouch you can read our blog. For info on how long to freeze specific baby foods for we have the information here.

Step 5: Label and date your homemade pouches so that you know when to use the puree by. There is a space on the back of the Little Mashies yoghurt and baby food pouches so that you can write all the details.

Step 6: To clean your reusable food pouches you can check out our Little Mashies video here. Little Mashies are see through when held towards light, so it is very easy to see that all of the food is washed out.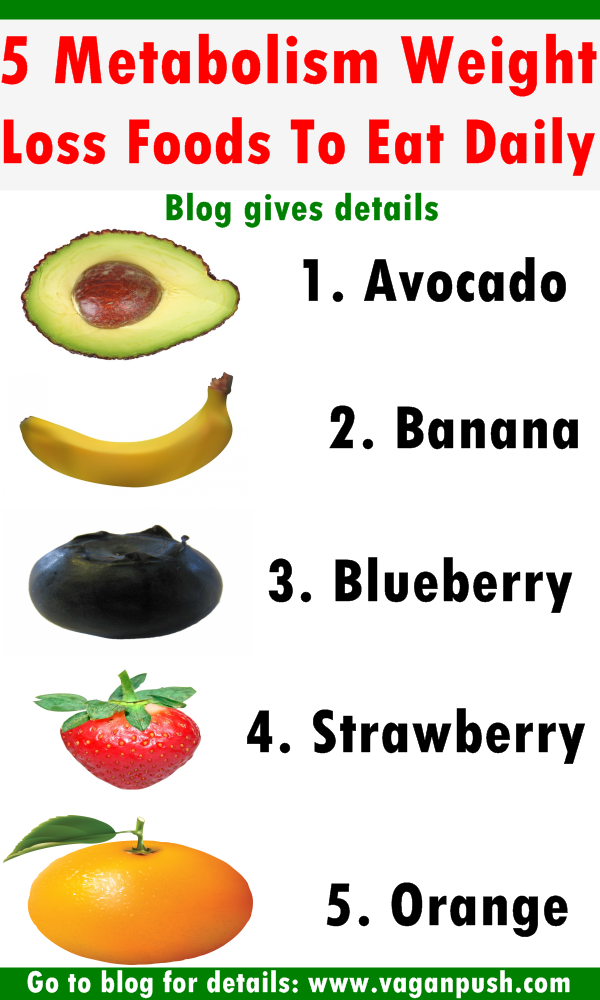 Because of the specifically designed curved shape, all of the food washes straight out when held upside down under a tap. Little Mashies can also be used in the dishwasher and steam sterilisers, and are BPA free, Phthalate Free, and PVC free. 
Here is a selection of recipes from our bestselling Baby Food Recipe Book (see video flick through here). Right now, you can use the coupon code RECIPE to remove 100% of the price of the digital version (save $19.95). Simply add it to cart, apply the code, and pop in your details as though you were a paying customer. We only ask that if you have time after using our book could you please leave us a review. Thanks so much in advance!
For Baby Led Weaning and Older Kids
For baby led weaning you skip the baby food puree altogether and start with large (2 finger sized) pieces of the food. We would of course do this on our Little Mashies sucky platter! So from 6-9mths of age in baby led weaning foods should be the size of about 2 fingers so that the baby can pick it up and self feed.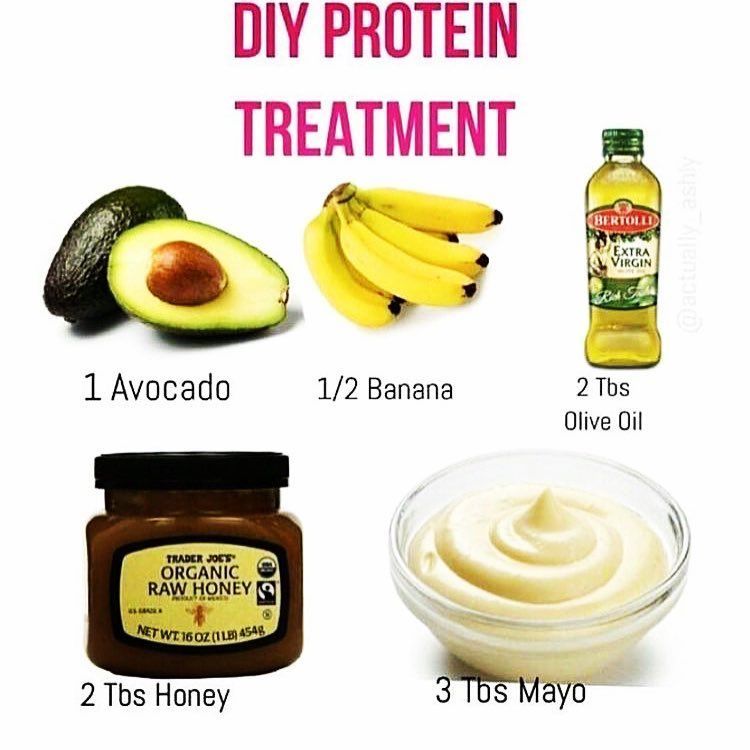 They also need to be well cooked so they are soft, and with no loose pieces (for example tiny florets that can break off on broccoli, or a slice of apple that's so thin it can break when gnawed on).
From around 9mths with baby led weaning you chop the food very small (to avoid choking). I would suggest 2-4 grains of rice in size. It's a small piece so that if they swallow it whole they won't choke. In traditional baby food recipes this is the stage where we mash food so it has a little texture. At around 12mths of age in baby led weaning the food goes up to bite sizes (and this is the same in non baby led weaning kids), about fingernail sized pieces. Of course some babies will be on a different timeline depending on whether they have heaps or a few teeth. Every baby is different and you just have to watch carefully and get to know how your baby is with food. Never leave them alone whilst eating, and I also recommend sitting them at a table with you for all meals if you can. It helps set the expectation for later in life and you can be a role model for how to eat well.
Around 18mths you can offer your little one larger serves again (so a whole apple for example) so that they can learn to take smaller bites themselves, to chew, and to swallow.
Little Mashies reusable food pouch reviews
Amazing Product
POSTED BY KYLIE
I purchased these pouches for my 6 month old son. They are so easy to fill, clean and use. They are great for his little hands too. My 5 year old son also loves them and the surprise he gets when he opens them up. We think the design is super cute too. We were lucky enough to get a couple of the paris pouches in our order and my 13 and 10 year old daughters love them also needless to say I will be making another purchase soon. We also love the cookbook that you have available we have made a couple of things from it so far and they have both been a big hit. Thank you so much for such an amazing product and we will definitely be recommending them to others. :)
Kid Friendly Package
POSTED BY CHRISTINE HAMILTON
I use the Little Mashies to have pre-made snacks, frozen, for grandkids visits, greek yoghurt with fresh berries, coconut-chia-chocolate pudding, or nice thick soups.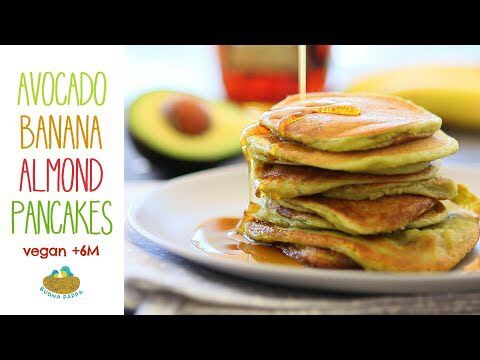 Healthy home made stuff in a kid-friendly package.
Great Convenient Product
POSTED BY KERRY-LEE
The pouches are such a great convenient product. So easy to use and it means we can take our healthy green smoothies with us on the go without having to pack bulky water bottles!
Reusable Baby Food Pouches 10pk
$35.95
Little Mashies Reusable Yoghurt Pouch Boho 10pk
$35.95
Sale
Leakproof Stainless Steel Lunchbox Set
Regular price $119.90 Sale price$100.00 Save $19.90
Sippy Cup (4 in 1)
$29.95
View all
60 products
Simply add it to the cart, pop in the coupon code, and it will remove 100% of the price.
At 6 mths of age you can introduce a range of puree's to your baby (see our baby food recipe book and use coupon code RECIPE to remove 100% of the price at the checkout).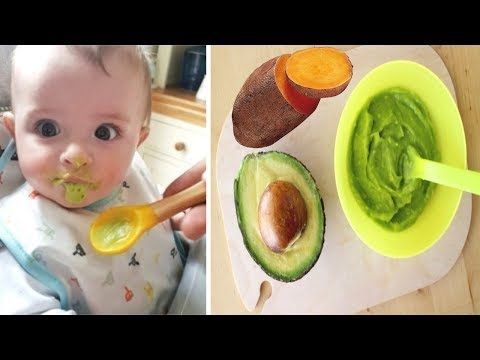 For baby led weaning you skip the baby food puree altogether and start with large (2 finger sized) pieces of the food. We would of course do this on our Little Mashies sucky platter! So from 6-9mths of age in baby led weaning foods should be the size of about 2 fingers so that the baby can pick it up and self feed. They also need to be well cooked so they are soft, and with no loose pieces (for example tiny florets that can break off on broccoli, or a slice of apple that's so thin it can break when gnawed on).
From around 9mths with baby led weaning you chop the food very small (to avoid choking). I would suggest 2-4 grains of rice in size. It's a small piece so that if they swallow it whole they won't choke. In traditional baby food recipes this is the stage where we mash food so it has a little texture.
At around 12mths of age in baby led weaning the food goes up to bite sizes (and this is the same in non baby led weaning kids), about fingernail sized pieces. Of course some babies will be on a different timeline depending on whether they have heaps or a few teeth.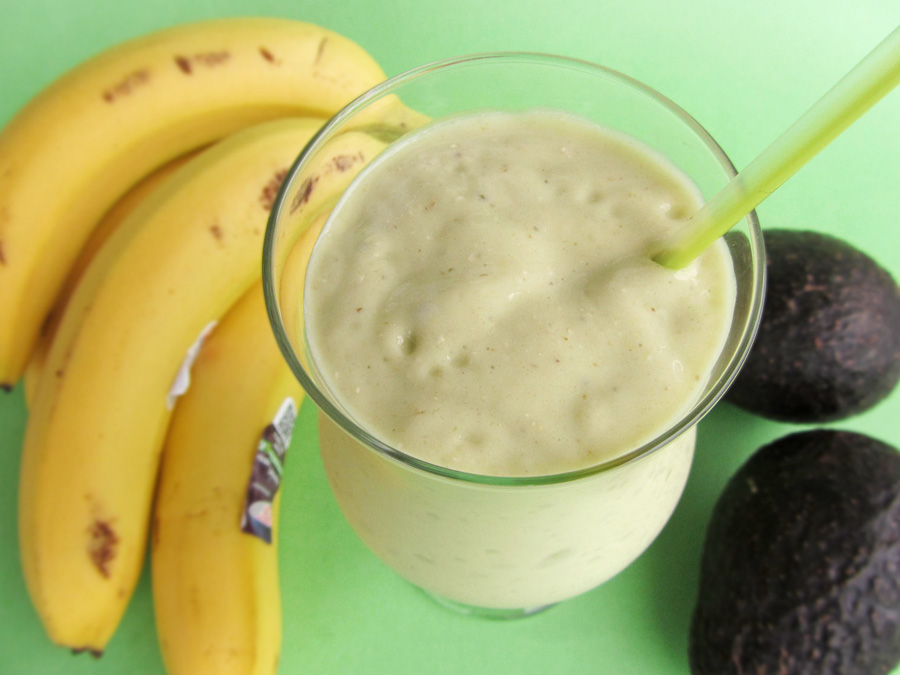 Every baby is different and you just have to watch carefully and get to know how your baby is with food. Never leave them alone whilst eating, and I also recommend sitting them at a table with you for all meals if you can. It helps set the expectation for later in life and you can be a role model for how to eat well. Around 18mths you can offer your little one larger serves again (so a whole apple for example) so that they can learn to take smaller bites themselves, to chew, and to swallow.
It is widely recognised that babies should start solids around 6 months of age. At this time reusable baby food pouches can be really convenient to take your homemade healthy puree with you when you are out and about. Spoon attachments are available so you can feed your baby directly from the pouch from 6 months old. Without a spoon attachment babies usually start feeding themselves pouched food around 8 months old. This is when they hit their independant phase and what to do everything themselves.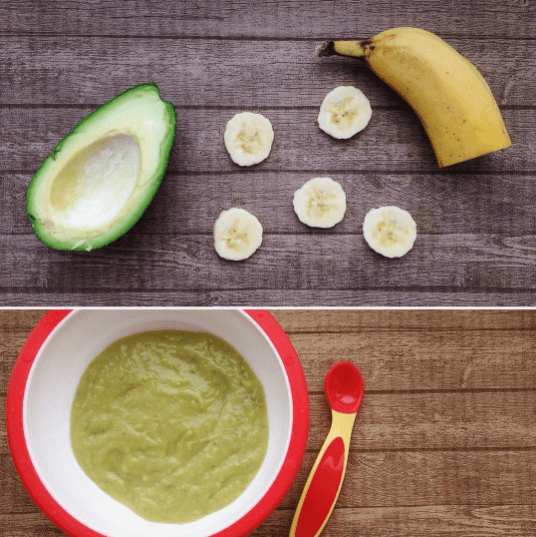 A pouch is a lot cleaner than a bowl and spoon in these circumstances. We do however advise that you give your baby a variety of meals, not just ones that are in a refillable pouch.
Refilling your reusable yoghurt pouches is easy! Simply turn the reusable food pouch upside down and open the wide double ziplock at the bottom of the pouch. Once the zipper is open you can spoon yoghurt into the pouch or pour it in (out of a jug or bottle).
If you are concerned about making a mess you can use a kitchen funnel so that all of the yoghurt stays away from the yoghurt pouch zipper.
Another idea that we commonly do at home when filming videos (but it would also be useful when holding a baby in one arm), anyway.. the idea is that you put the pouch upside down in a glass (with the lid on), open the ziplock and the glass acts like a second hand, holding the pouch still whilst you spoon the yoghurt in. This is what I do when I only have one hand to use for the refill!I also tend to refill my reusable yoghurt pouches in bulk.
I'll buy a good quality yoghurt from Coles or Woolworths and will fill a whole 10pk of pouches in one go so they are all ready for snacks on the go.
My kids always want to eat when they are out and refilling the reusable pouches one at a time just doesn't work for us. The only time i do that actually is when I've pureed a meal that my toddler refused, put it in a reusable pouch, and given it to her again. Oh and the other time I do singles.. there are two actually. When we go for ice-cream (it is so much cleaner when in a pouch), and when I have leftover smoothie (again, it stops me getting smoothie all through my car, pram, or playroom).
Little Mashies refillable yoghurt pouches are compatible with pouch filling machines that are on the market. Our spout is universal so even though we don't think you need a filling machine, our reusable pouches will fit. All of our yoghurt and baby food pouches come with anti-choke lids as standard.
Cleaning reusable baby food pouches is easy! We have designed Little Mashies refillable yoghurt pouches without corners so there are no places for food to get stuck (we would hate your little one to get sick from old food stuck in corners)!
When you open the ziplock you can see all the way through the pouch to ensure it is clean.
If you have a dishwasher you can clean the pouch using that, otherwise you can wash your reusable baby food pouches by hand and this takes around 20 seconds. Little Mashies squeeze pouches are BPA Free and are safe to wash with warm water.
If you need some meal ideas for your refillable pouch you can find home made yoghurt here, baby food recipes here, and pouch smoothie recipes here.
Now, to clean your Little Mashies food pouches by hand simply open up the ziplock at the bottom and take off the cap. Run warm water through the open ziplock with the baby pouch facing downward so the water comes out of the spout and into the sink. The shape of Little Mashies reusable pouches acts like a funnel, pushing out food and making the pouch very easy to clean.
To start washing your reusable pouch, squirt some dishwashing liquid into the refillable pouch, then use a baby bottle brush to clean the inside walls (just like a baby bottle). To clean the spout use a straw brush (like the ones we have here), and clean it in the same manner that you would clean the teat from a baby's bottle.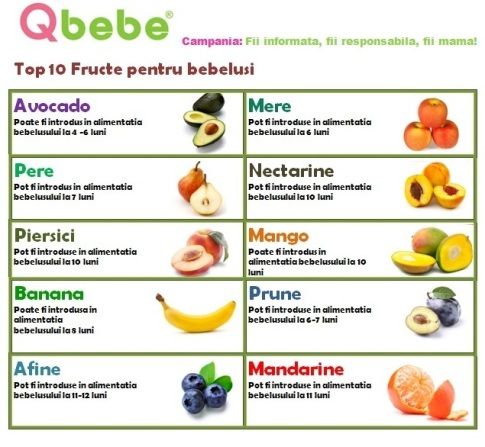 Give the reusable pouch a rinse and place it over a kitchen utensil in the drying rack to dry. If you don't have time to dry it fully place it in the freezer until you are ready to use it again. Do not put wet reusable food pouches in dark cupboards or draws. They are very easy to dry if you have removed the cap, and placed something inside the zipper to keep the pouch open (we use a whisk, tongs or a spatula).
Note that if you continuously wash your pouches in the dishwasher the high temperature will make the zipper wear out more quickly. At home we wash our pouches mostly by hand because it is so quick and easy and then just use the dishwasher when we have had loads of kids over and served reusable yoghurt pouches or smoothies to them all.
Oh and while I remember if you use the code RECIPE at the checkout it will remove 100% off the price of the baby food recipe ebook so you can get some inspiration for your refillable pouches.
Some parents start introducing a sippy cup or straw cup to their babies around 6 mths of age.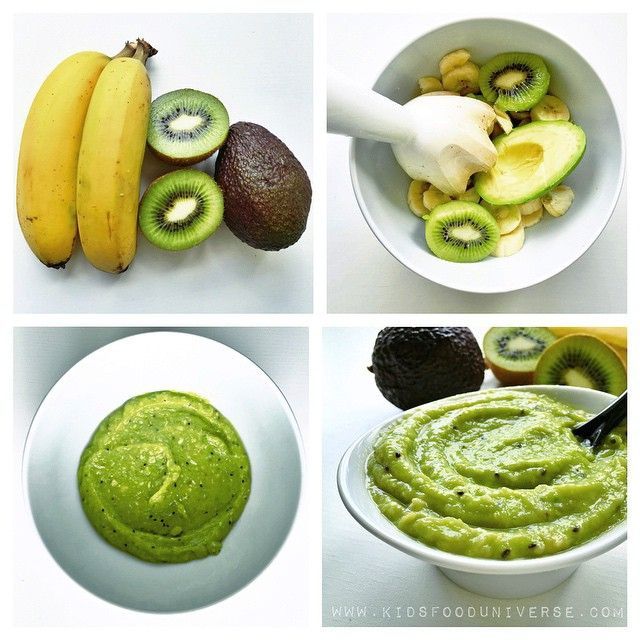 This can make it easier to transition from breastmilk or bottle feeding around 12 mths of age. Most paediatricians recommend babies 18 mths or older use an open sippy cup rather than a bottle, so anytime before then is fine. This is why we have a 4 in 1 sippy cup, so that you don't have to purchase seperate products as your baby moves through the stages of learning how to swallow and drink. To shop the Little Mashies silicone sippy cup, check out our baby feeding range here.
All of our baby food recipes are contained within our ebook. You can get a free download by using the coupon code RECIPE at the checkout. Simply add it to the cart, pop in the coupon code, and it will remove 100% of the price.
Sale
Gift of love
Regular price $79.90 Sale price$49.95 Save $29.95
5 x 30cm Reusable Baking Sheets
$64.75
Sale
5 x Reusable Smoothie or Snack Bags
Regular price $74.

75 Sale price$64.75 Save $10.00
5 x Snack Bags
$64.75
View all
17 products
90,000 puree from avocado and a banana with yogurt, a step -by -step recipe for 249 kcal, photo, ingredients
Add recipe
Recipe
Advertising
Viderait on the topic
Recipe from Julia Vysotskaya
can also be added to the spices also your favorite dry herbs like rosemary, paprika, oregano.
Yulia Vysotskaya
Recipe from Yulia Vysotskaya
Spaghetti with spinach, egg and fried halloumi
This is not your usual pasta - there is a Greek influence here. In fact, you can take the cheese that you like - it will combine with spinach and form the basis of the sauce, the main thing is that there is enough sauce and
Julia Vysotskaya
Pork chops with a crispy crust
This is a classic recipe for cooking chops, I even find it difficult to say which cuisine it belongs to. I really like such simple stories, they save time on a day off, besides for
Julia Vysotskaya
Recipe from Yulia Vysotskaya
Fettuccine with shrimp, garlic and basil
It seems to me that one can always judge the mastery of a cook by the pasta they make. So that the pasta does not float in the sauce and at the same time is not dry, the water in which the pasta was cooked is better
Yulia Vysotskaya
Preparation
10 minutes
Recipe for:
2 Persons
Description
Wonderful children's puree, which can be prepared in a couple of minutes: everything beat and can be given to the child.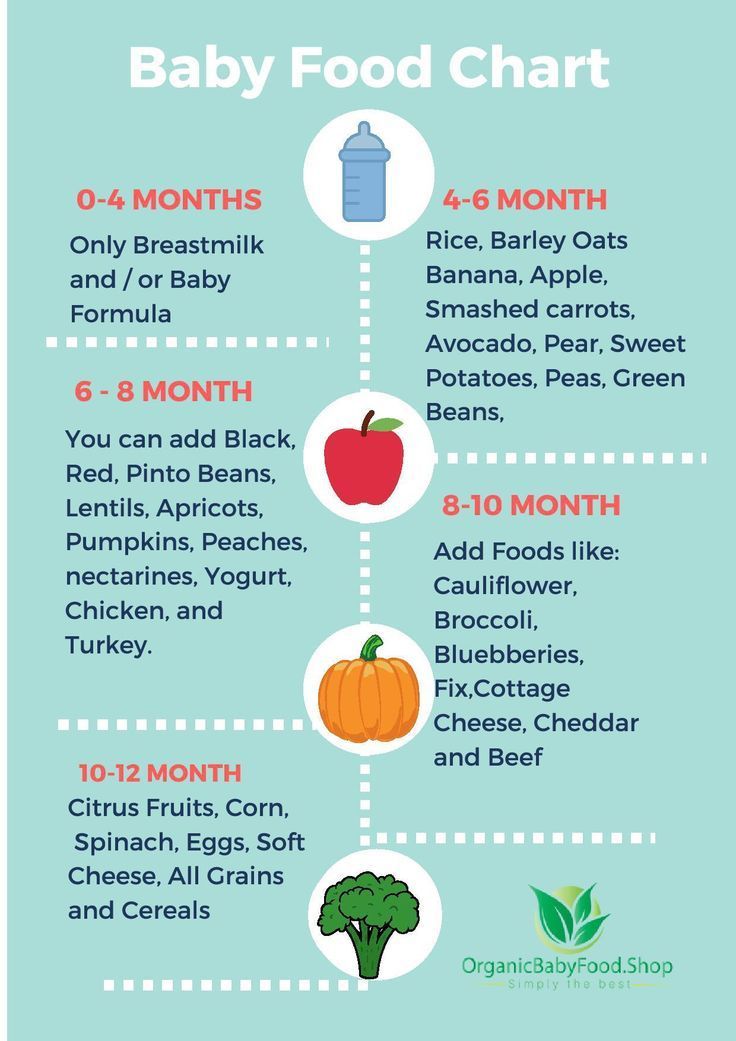 It is better to take yogurt of normal fat content and dense consistency, if you have it liquid, one spoon will be enough.
To the cookbook
With imagesWithout images
To favorites
Based on your
age, weight and activity. It is a reference information.
Login or register and we will be able to display your daily intake of proteins, fats and carbohydrates
Login / register
Highlight all
photo reports to the recipe0
Add photo
So far there is not a single photo with the preparation of this recipe
Add photo
Step recipe with photo
bananan and avocados to wash and clean.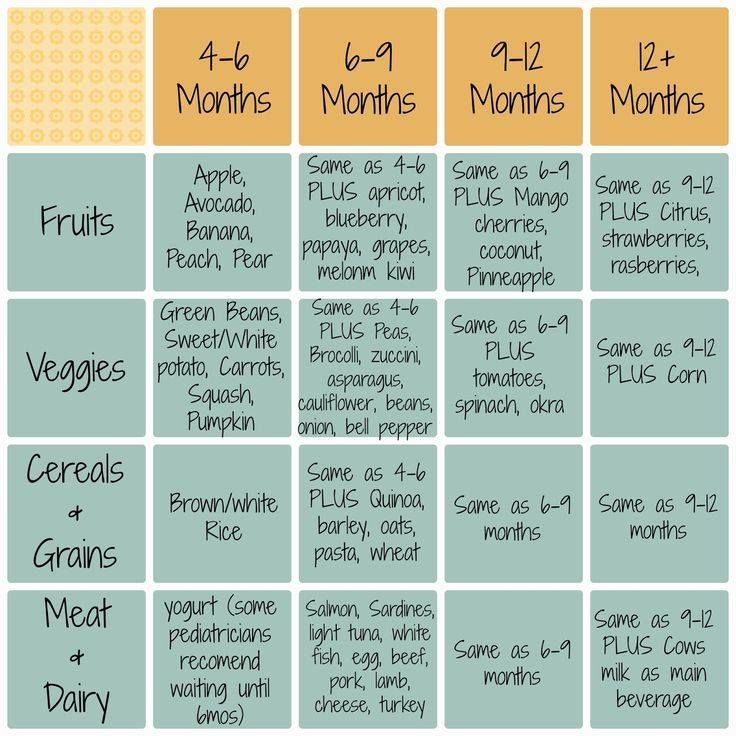 Remove the pit from the avocado.
Cut fruit into pieces.
Add yoghurt and beat everything together in a blender or mixer. nine0003

share photo
agree?
recipe
Basic dishes to the Disaturpatian nourinerecet Julia Vysotskot 1 to 1.5 mortal cuisine
advertising
Advertising
Recipe rating
tell friends
filters
DISCULATE ALL
Recipes 9000 9000 9000 9000 9000 9000 9000 9000 9000 9000 9000 9000 9000 9000 9000 9000 9000 9000 9000 9000 9000 9000 9000 9000 9000 9000 9000 9000 9000 9000 9000 9000 9000 9000 9000 9000 9000 9000 9000 9000 9000 9000 9000 9000 9000 9000 9000 9000 9000 9000 9000 9000 9000 9000 9000 9000 9000 9000 9000 9000 9000 9000 9000 9000 9000 9000 9000 9000 9000 9000 9000 9000 9000 9000 9000 9000 9000 9000 9000 9000 9000 9000 9000 9000 9000 9000 9000 9000
Quick recipes
Proper nutrition (pp-recipes)
Unsweetened casseroles
Cookies For 30 minutes
seafood for dinner
Ingredients
Add to search
and or
Exclude the ingredient
Users
Show
90,000 Banans in the children's nutrition- Encyclopedia Children's Nut sold in any store.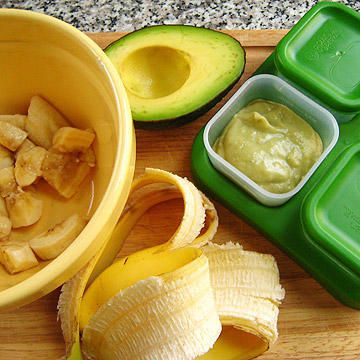 Once an expensive fruit, it is now inexpensive and already considered a local product. Since the banana is available all year round and does not have to be prepared for a child, it has won the love of many parents. nine0003
In our article you will find out when a banana is introduced into complementary foods, whether a banana can be given to children and at what age, how to introduce it into complementary foods, etc. Bananas in baby food are an excellent source of vitamins and minerals, perfect for baby's first complementary foods at 8-10 months.
What are bananas?
Contents:
Banana is a perennial herbaceous plant that belongs to the Banana family. Edible in a plant is its fruit with the same name. nine0003
There are about 500 varieties of bananas. But not all are known, and some varieties are not cultivated. The most famous varieties of bananas:
1) The most common variety is Cavendish. The fruits are 15 to 25 cm long, their peel is yellow, sometimes greenish.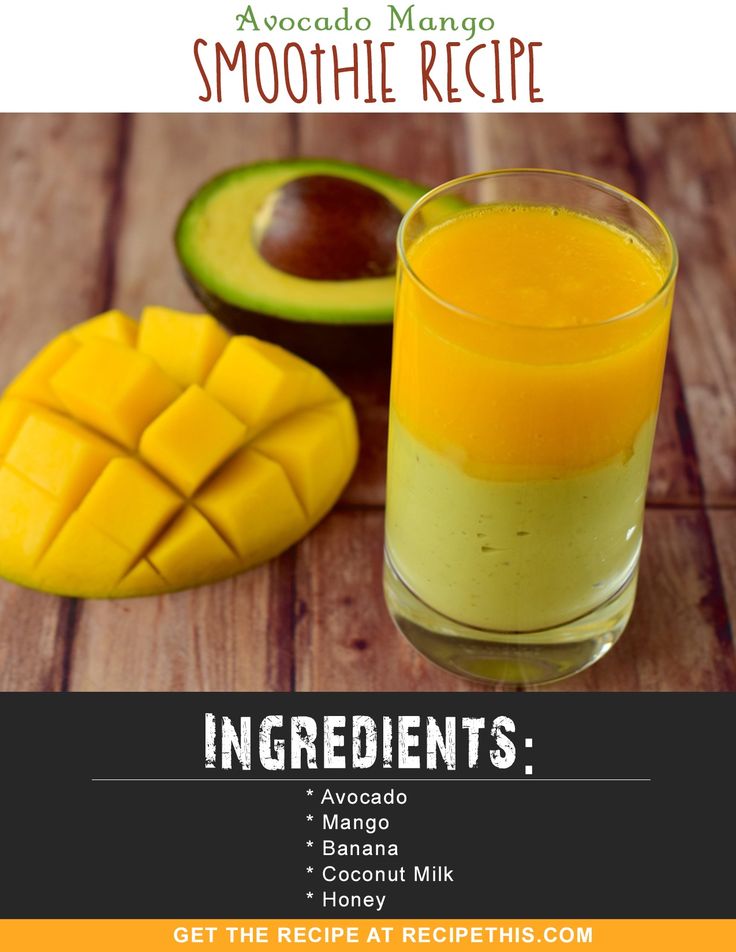 When the banana peel is completely yellow with brown spots, the banana has reached its maximum maturity. The black skin, soft texture of the fruit is a sign of overripeness. Worldwide consumption of bananas of this variety is much greater than that of any other fruit from the tropics. This variety is mainly imported to Russia. nine0003
2) Small bright yellow fruits up to 7.5 cm long, called baby banana or finger banana, are also imported into our country. These babies have a rich sweet taste, excellent aroma, creamy texture. They are eaten raw, baked, used in salads and other dishes. This variety of bananas is much more expensive than the others.
3) Banana Barro square, yellow skin, cream colored flesh. Can be eaten fresh or used in cooking.
4) Java Blue Banana or Ice Cream Blue Banana. This banana is small, thick, with a blue-green skin, and has a sweet, creamy taste.
5) Manzano banana or apple banana has a rich strawberry-apple flavor. Its fruits are short and plump.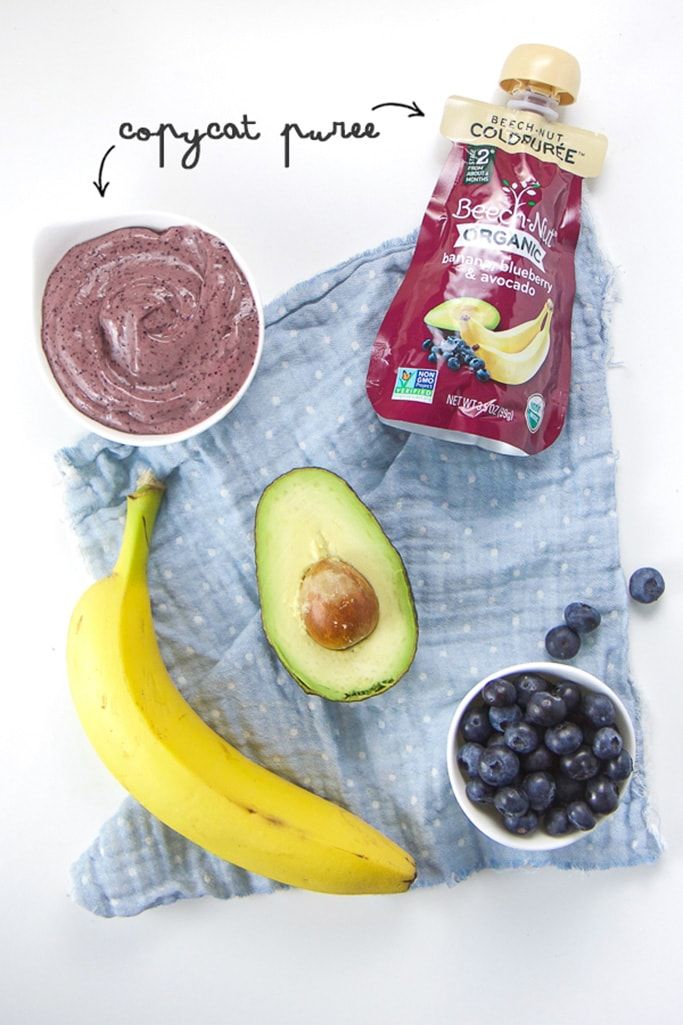 6) Plantain banana is an elongated fruit with a thick skin. Depending on the stage of ripening, the peel of this banana changes shades from light green to black. The flesh of Plantain is light pink. It is used for cooking and is not edible raw. In the Caribbean and Mexico, it serves as a substitute for potatoes. Plantain is fried or stewed, and when the fruit is fully ripe, it can also be used to make desserts. nine0003
7) A red banana is sweeter than a yellow one. Ripe fruits are maroon and purple, the flesh is pink.
Banana season
Although in Russia it is believed that the banana is mainly a winter treat, the banana does not have a specific season. In warm countries, it bears fruit all year round.
The climate in Russia is not suitable for growing bananas. Therefore, all bananas come through the import of these fruits. However, in the south of Russia, in Sochi and its environs, this plant is grown. The fruits do not have time to ripen, as the air temperature in winter is below 0C.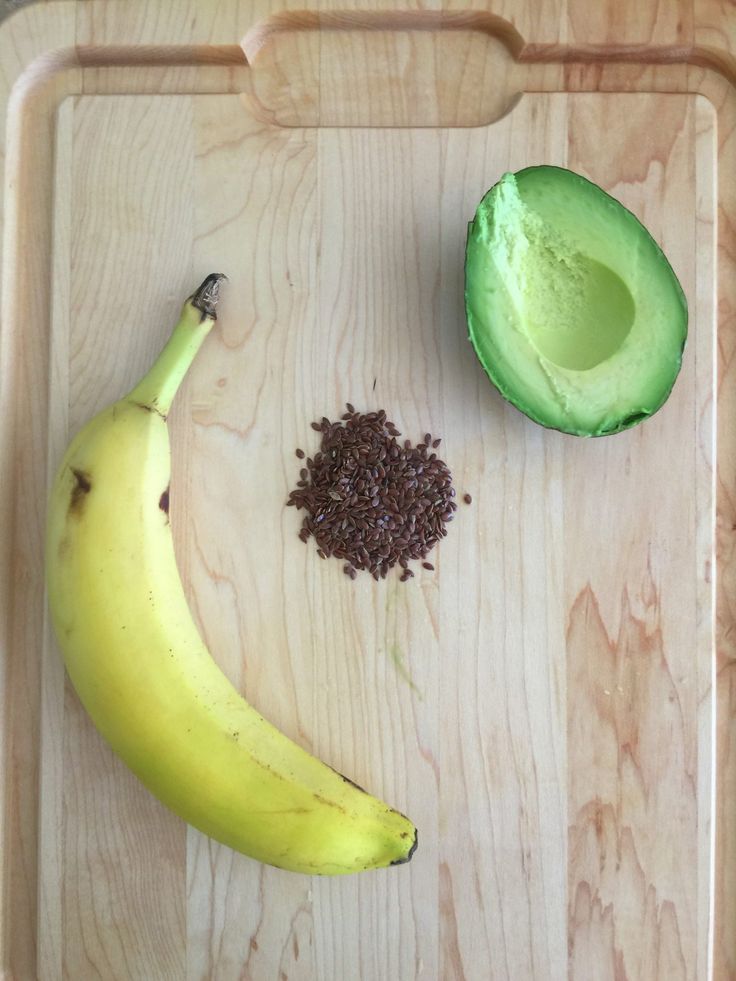 Therefore, in the south, primarily bananas are grown as ornamental plants. nine0003
History of the banana
Banana is a plant known since ancient times. Its geographical origin was first determined by Academician Vavilov N.I. in his work Centers of Origin of Cultivated Plants. The banana is native to the Malay Archipelago. Initially, Malaysians ate the fruit of this plant along with fish.
Malaysians took these fruits with them on their travels in the Pacific Ocean. So this delicious delicacy has become widespread. In the XVII-XI centuries BC. in the monument of Indian culture, the Rig Veda, there are references to the banana. These are the earliest records of this plant in written sources. Since the cultivation of bananas in Russia was not possible, it was possible to taste the fruits of this plant only through its import into the country. nine0003
However, bananas do not tolerate long-term transportation: the process of fruit rotting begins at t above 14C. And only in the 19th century, when cargo ships equipped with refrigeration units appeared, did a Russian person taste a banana for the first time.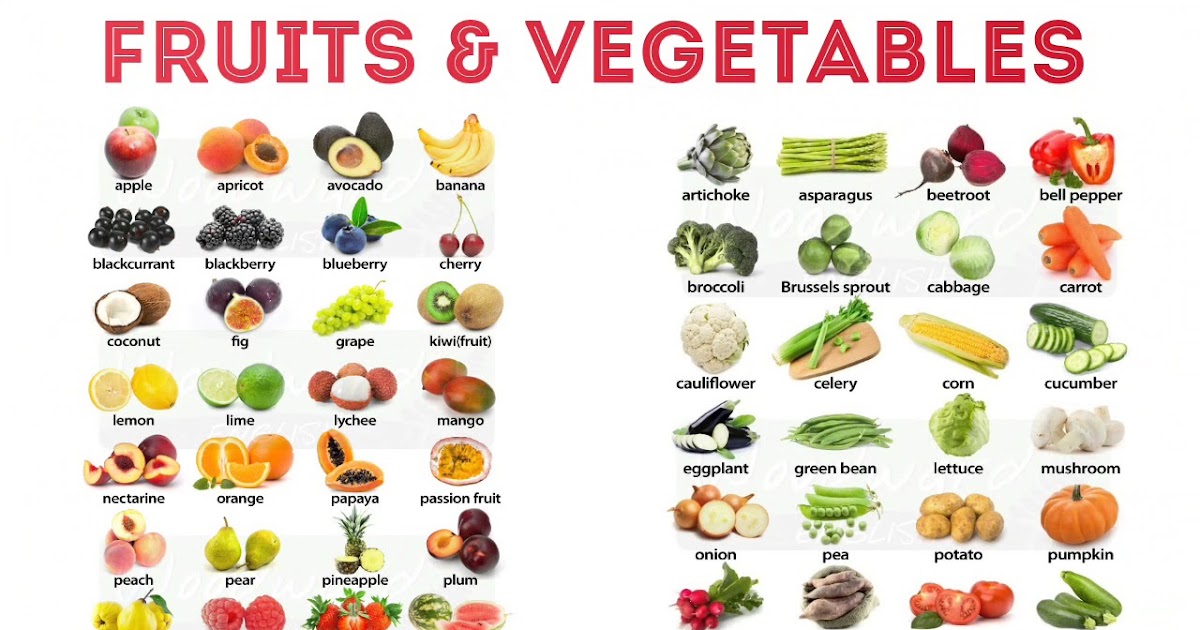 But still, this exotic fruit was not available to the masses, and among those who could afford it, it was not particularly popular. Obviously, during the First World War, as well as during the Civil War, there was no time for bananas. Large quantities of bananas began to be purchased under Stalin, who fell in love with these fruits. Under him, this sweet fruit became widespread throughout the USSR. nine0003
Benefits of bananas in baby food
Bananas contain so many important nutrients that it can be considered one of the most perfect foods.
Bananas are an excellent source of the key electrolyte potassium, which is used by muscles and regulates blood chemistry and supports cardiovascular and kidney health. It also supplies the baby with vitamin A, vitamin B6, vitamin B2, vitamin C, calcium, magnesium, sodium, copper, iron and zinc. B vitamins support the health of the immune system, nervous system, hormonal levels, perform basic metabolic functions of the body, and are also necessary for the normal development and functioning of the brain.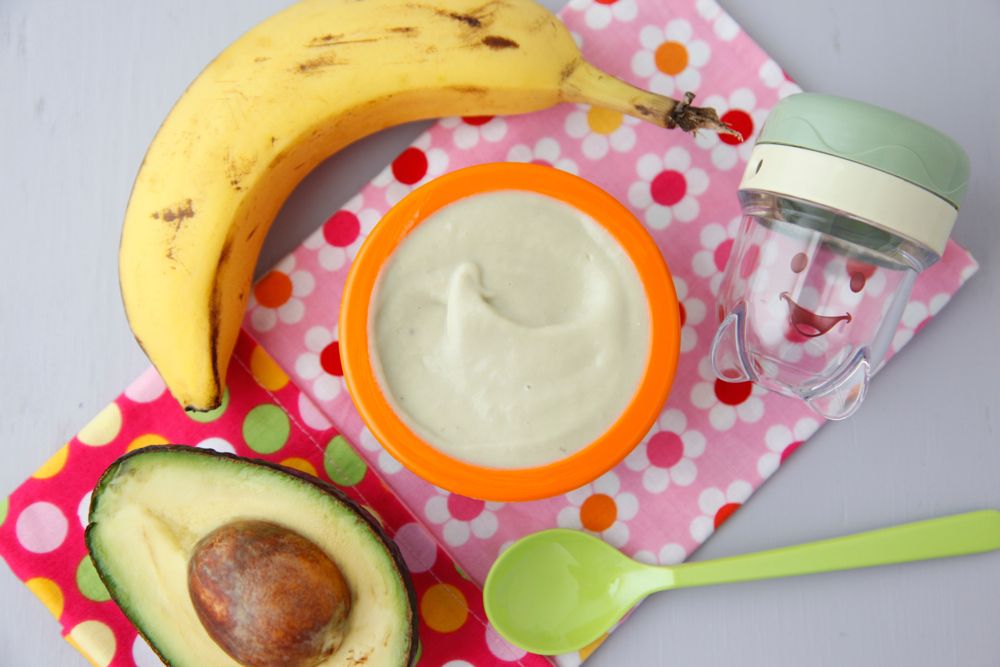 nine0003
Babies love bananas because they have a natural sweetness that intensifies as they ripen, providing kids with plenty of energy for growth and development. In addition, ripe bananas contain pectin, a soluble fiber that aids the digestive system and prevents constipation.
However, it is important to remember that unripe bananas often have the opposite effect and can cause constipation.
Fully ripe bananas are better for the baby because they contain more antioxidants than unripe fruits. nine0003
If a child is suffering from a nasty bout of diarrhea, bananas can be helpful in replacing lost electrolytes. Bananas are also included in the Brat diet to improve the condition of the child during diarrhea. Therefore, with constipation, it is best to exclude bananas from the diet.
Food allergies are due to certain amino acids that cause food intolerance or indigestion in some people. Bananas contain simple or benign amino acids that are always digestible.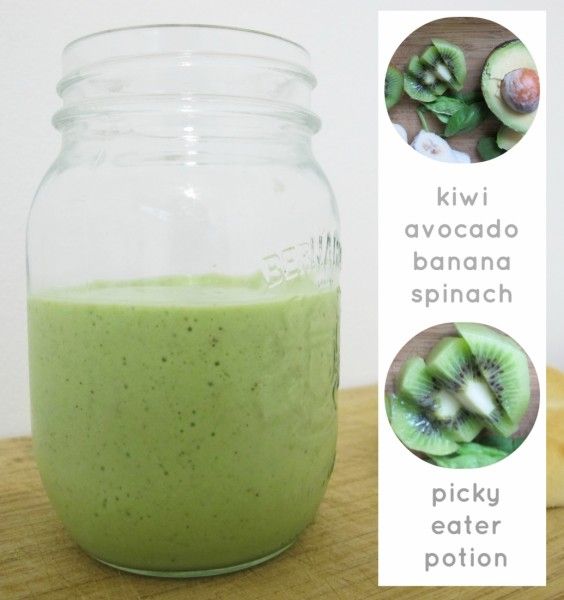 This makes bananas an ideal food for babies due to their easily digestible function. nine0003
And if these benefits weren't enough, then remember that bananas are excellent nutrition for children, since their consumption improves the body's absorption of calcium, which regulates bone growth and skeletal development, and plays an important role in the production of certain hormones. Bananas also contain magnesium and phosphorus, which are necessary for the skeletal health of the child, because magnesium is an extremely important element in regulating energy production within the cell, and phosphorus works closely with calcium to help build strong bones and teeth. Iron and copper, on the other hand, are essential for good blood and hemoglobin levels. nine0003
Bananas are also known as natural antacids. They are known to help protect the body from stomach ulcers and gastritis. The reason for this rare and almost unexplored fact is that bananas contain "mucilaginous oily substances" that boost natural mucus production.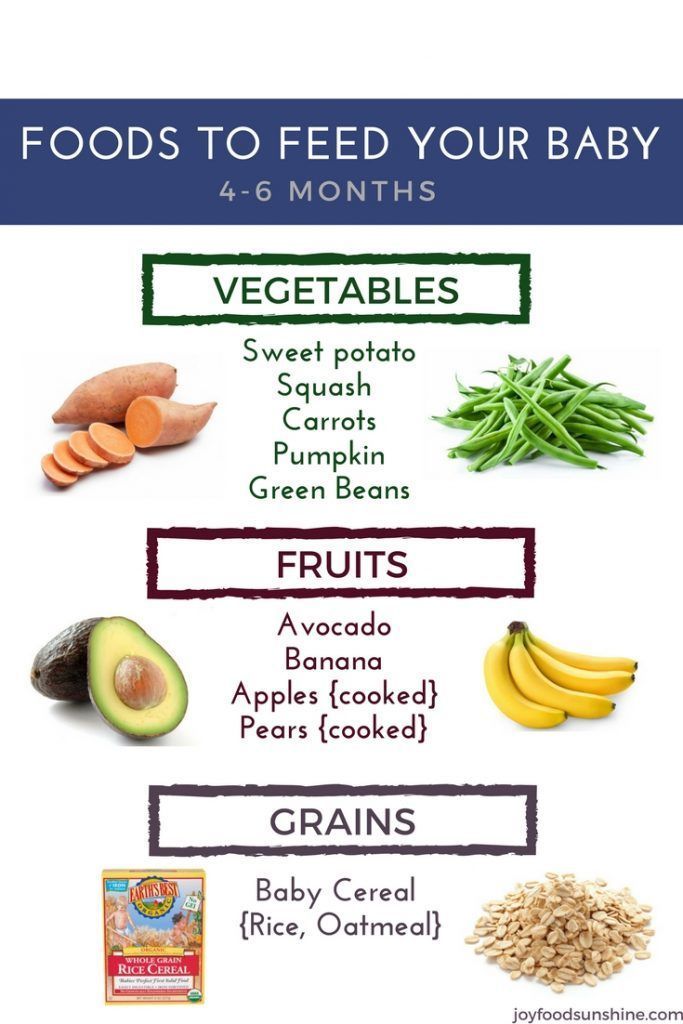 When is a banana added to complementary foods? The most common question among parents. American pediatricians advise introducing a banana after 6 months, but our Russian pediatricians adhere to an age of 8-10 months, i.e. a banana as the first complementary food is introduced after 8 months. This is explained very simply, firstly, the banana does not grow in Russia, and is considered an exotic fruit, so an allergic reaction is possible. Secondly, the fruit belongs to the sweet fruits. nine0003
If the baby tries a tender, sweet and airy banana, then you can forget about introducing broccoli or zucchini into the diet, fresh food will go much more difficult than sweet. Therefore, many pediatricians advise introducing vegetables or cereals first, and only then introduce the baby to less sweet and allergenic fruits, such as a green apple.
In Indonesia, the most popular first food for a baby is a banana.
Many exotic fruits in baby food are introduced after 12 months, but bananas are an exception.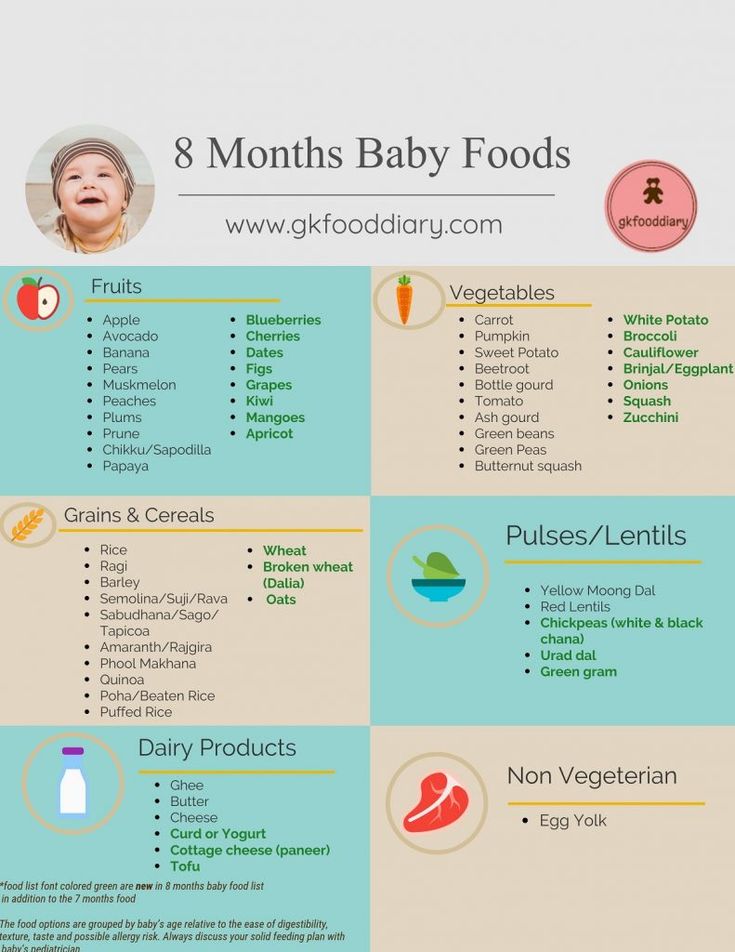 Their wonderful nutritional composition, as well as easy digestion by the child's stomach and incredible ease of preparation, are especially liked by all parents. Moreover, parents like a banana for children as a first food because the fruit can be sucked, crushed, licked, swallowed without chewing. For this reason, a banana is introduced into complementary foods after 8 months, but before the child is 12 months old. However, if the child is prone to allergies, then the fruit is introduced after 12 months. nine0003
The first time a banana for children must be boiled, i. it is necessary to acquaint the baby with thermally processed fruit, for better absorption by the body. After the introduction of the processed banana into complementary foods without allergic reactions, you can introduce the baby to banana puree from fresh fruit.
Banana puree is introduced into the diet as a normal product, first the child is given a taste of ¼ of a teaspoon, then ½ tsp. etc. Complementary foods are introduced about 4-7 days.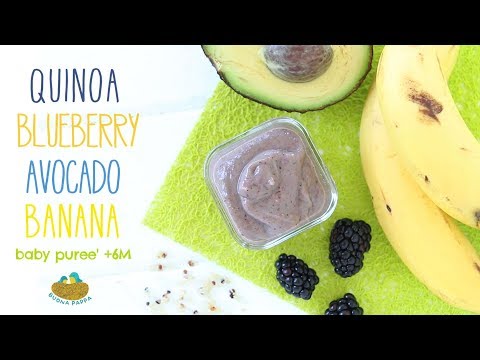 The daily dose of a banana at 8 months is about 80 grams, after up to 12 months about 90-100 grams, the average banana weighs about 126 grams, so you can give your child half a banana for up to a year. It is not worth giving a banana often, especially at first, so the consumption rate is 2-3 times a week.
By the age of 1.5, a child can eat one medium banana per day, which is about 120-150 grams. From 3 years old, you can give 1 large banana about 200 grams per day and feed up to 5 times a week, from 6 years old you can feed your child 2 bananas per day, which is about 300 grams.
An interesting fact is that if you feed bananas to a child with a cough or cold, the symptoms of the disease increase. nine0257
For baby food, it is best to choose a ripe banana, which is more beneficial for digestion, as an unripe banana contains a lot of starch.
The Best Complementary Food
In addition to all the fantastic healthy properties of the banana, it is the most favorite natural processed food for children.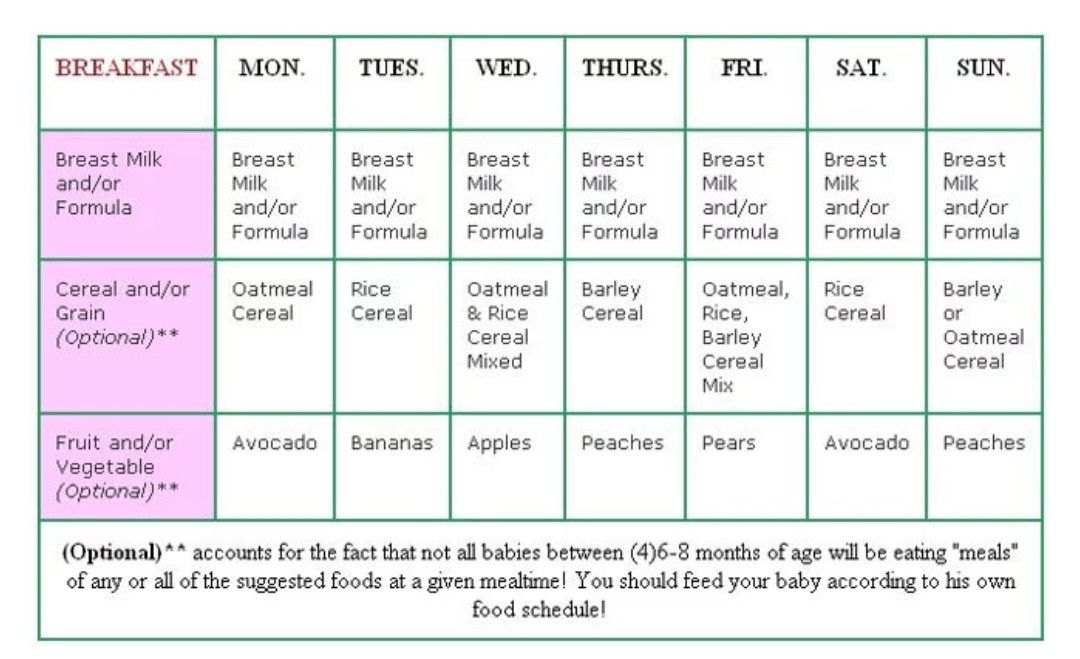 Fruit in the peel, which does not need to be washed, just peeled and eaten. Therefore, bananas are very popular with parents who travel often, who have little time to prepare a full-fledged second breakfast or afternoon snack. The product takes up little space in the bag, but will fill the baby's tummy by 100% and allow the baby to hold out until a full meal. nine0003
Banana Allergy
Banana is a food with a moderate degree of allergy, so it is necessary to introduce it into the child's complementary foods with caution.
Banana allergy is a hypersensitivity reaction to proteins present in the banana. An allergic reaction when eating a banana can be mild or life-threatening.
If you develop any unpleasant symptoms after taking a banana or food with a banana as a supplement, you should immediately consult a doctor. nine0003
Allergy to bananas is acceptable due to the presence of protein chitinase. The human body is unable to destroy chitinase, and this forces the immune system to work, which produces antibodies to allergens.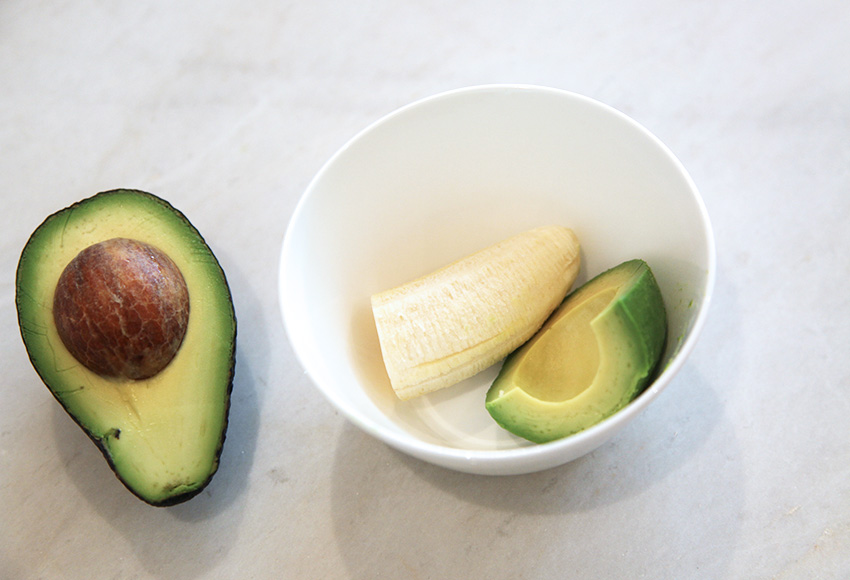 These antibodies additionally produce histamine, which acts on various areas of the body, such as the eyes, nose, gastrointestinal tract, lungs, and skin, to cause unwanted symptoms. Such a reaction is a type 1 allergy, a type of hypersensitivity created by the immune system. Banana protein is also present in avocados and kiwis, so it's not uncommon for those who are allergic to bananas to not respond well to them. nine0003
Pollen is another possible cause of banana hypersensitivity. If the baby has an allergic reaction to birch pollen, the chances of a banana allergy are much higher. In some cases, banana allergy occurs when a child comes into contact with fresh fruit. Although cooking a banana may reduce the risk of an allergic reaction in some children.
The surprising fact is that latex can be a trigger for those who are allergic to bananas. This is due to the natural level of chitinase in the rubber tree, the sap of which is used to make latex. nine0257
Many people confuse banana allergy with banana intolerance.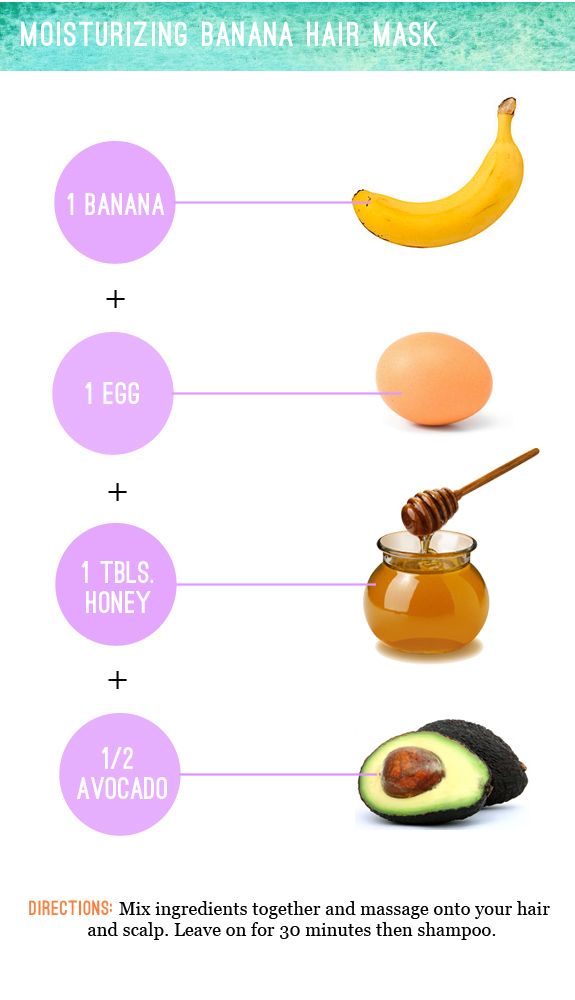 However, these two concepts are not the same, although the symptoms they cause are very similar. It should be noted that banana intolerance symptoms are usually milder than banana allergy symptoms. Under normal circumstances, banana intolerance can take a few days to show up. What's more, banana allergies are more associated with a weakened body's immune system, while intolerance is associated with a weak digestive system. nine0003
Interestingly, not all people are allergic to green and ripe bananas. Some may only be allergic to green bananas and enjoy the delicious taste of ripe bananas without any problem. There are quite a few people who are allergic to both types of bananas. In some cases, people have also been found to outgrow allergic reactions at some point in their lives, but this is not the case for everyone. It's always best to check with your doctor to see if your child can continue eating bananas despite some allergy symptoms. nine0003
If a child vomits after eating a banana, this is a fairly important sign of anxiety.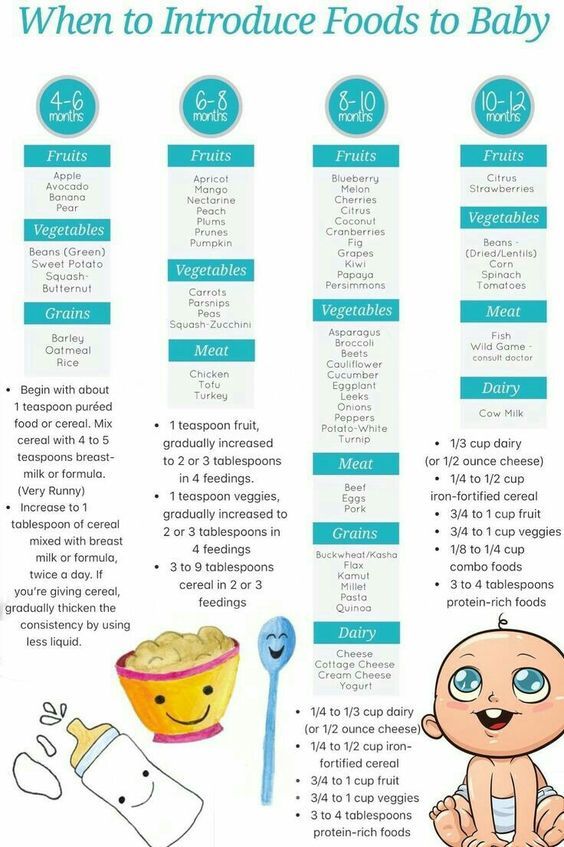 Banana allergy in babies also causes rashes. Or, you may find that the skin around the baby's mouth is unusually reddish after eating a banana.
Urticaria, eczema or reddish spots may also appear. The sensation of itching is also often possible in infants. Sometimes the tongue becomes inflamed, and the mouth and face swell. In many cases, symptoms may appear unambiguously or additionally as problems with the gastrointestinal tract. Keep track of how your baby feels for a few hours after eating bananas. Some common symptoms are nausea, abdominal pain, diarrhea, increased gas and vomiting. nine0003
Some children may experience respiratory symptoms after eating bananas, such as shortness of breath, chest tightness, moodiness, wheezing, congestion or runny nose and cough. In severe cases, fainting is also possible.
Cooked bananas are said to be less allergic than raw bananas. When introducing bananas into complementary foods, it is necessary to follow the rule of waiting for 4-7 days.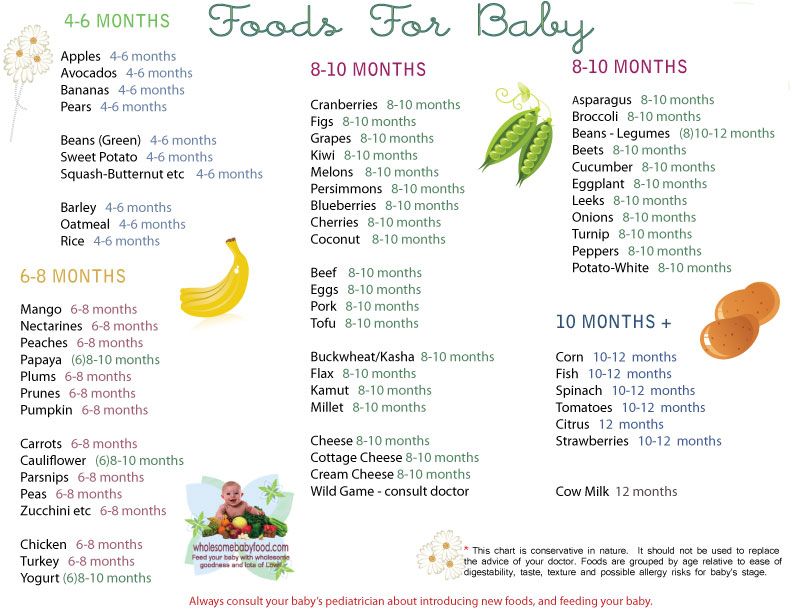 How to choose and store bananas
In order to choose quality bananas, first of all, you need to pay attention to the appearance of the fruit: it should be smooth and matte, the color of a ripe banana is bright yellow. Black dots on the banana peel indicate that the fruit has ripened and is ready to eat. However, the presence of black spots on the peel indicates the onset of rotting of the fetus. Also, do not buy bananas with damaged peels. A grayish skin tone can be found in bananas that have undergone hypothermia. nine0003
Bananas should not be stored in the refrigerator as they darken quickly there. The optimum temperature for storing fruits is from 7 to 13 degrees. For faster ripening, the fruits need to be placed in a warmer place. Bananas are best preserved as a whole bunch. Depending on the stage of maturity, bananas keep up to one month. In winter, you should buy bananas in stores, supermarkets, hypermarkets, and not in markets, as there is a risk of finding frozen fruits in open outlets.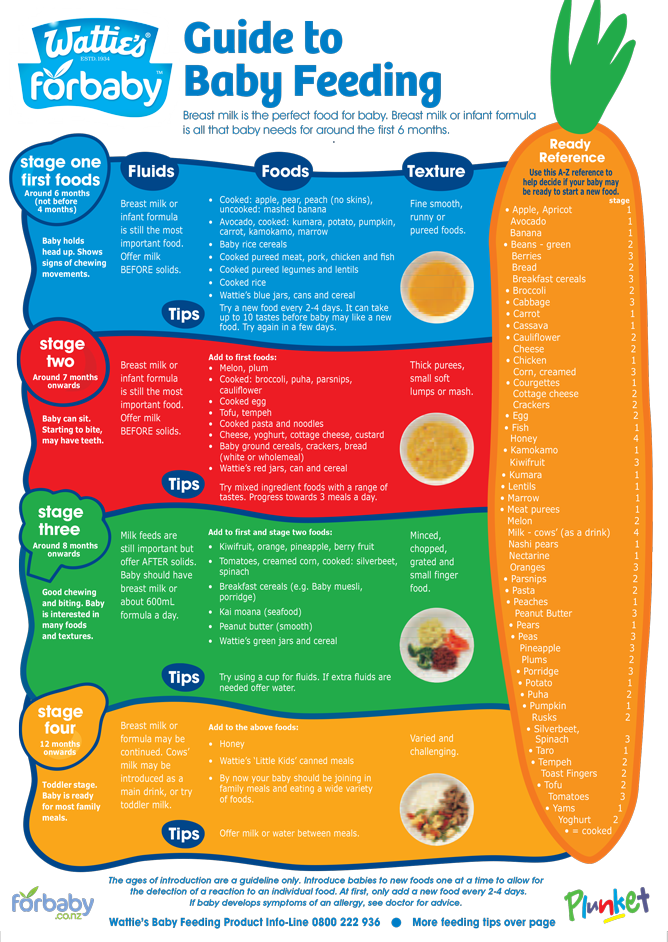 nine0003
Pesticides and bananas
Bananas are usually labeled with manufacturer's name. In addition, bananas often have stickers with numbers on them, which can say a lot about the way bananas are grown. So, codes 4011 and 94011 indicate that these fruits are organic, without chemistry. This should be considered when buying bananas for a child. If the fruit has a sticker of five numbers that starts with the number "8", then it is genetically modified bananas. And if the beginning of the code is the number "3" or "4", then the plant was fertilized with chemical reagents and pesticides. nine0003
A shipment of bananas is treated with benzimedazole before being sent to its destination. This substance has a dual effect: it does not allow fungal infections to multiply in bananas and does not allow the fruits to ripen ahead of time.
To ripen bananas that are picked while still green and not ripe, they are treated with the so-called banana gas. Banana gas components are high purity ethylene and nitrogen.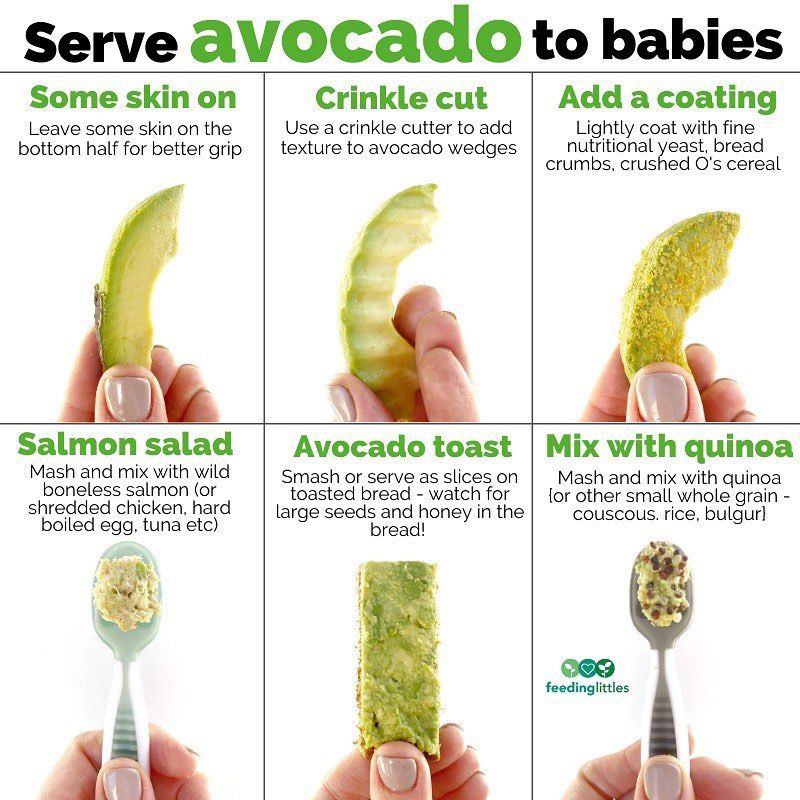 Temperature and gas push the fruits to ripen. This gas is harmless and similar to the substance that is released during the natural ripening of a banana. nine0003
Freezing bananas
I don't know why it is necessary to freeze bananas. They can be purchased at any time in any store at the best price. Although it is possible to freeze a banana, and when the child grows up, then it is necessary. To make natural popsicles, you need a frozen banana cut into small pieces.
It is best to freeze a banana cut into pieces without peel. When defrosted, it may darken slightly and have a runny consistency. You can store a frozen banana for no more than 3 months. Before freezing, you need to decide what the frozen fruit will be used for. If for baking, then it is better to peel and freeze the banana whole, if for ice cream, then peel and cut the banana into small pieces, then freeze, so it will be easier to whip it with a blender. nine0003
Banana puree darkens when exposed to air for a long time, so for freezing it is necessary to add a little lemon juice to it (if lemon is included in the child's diet).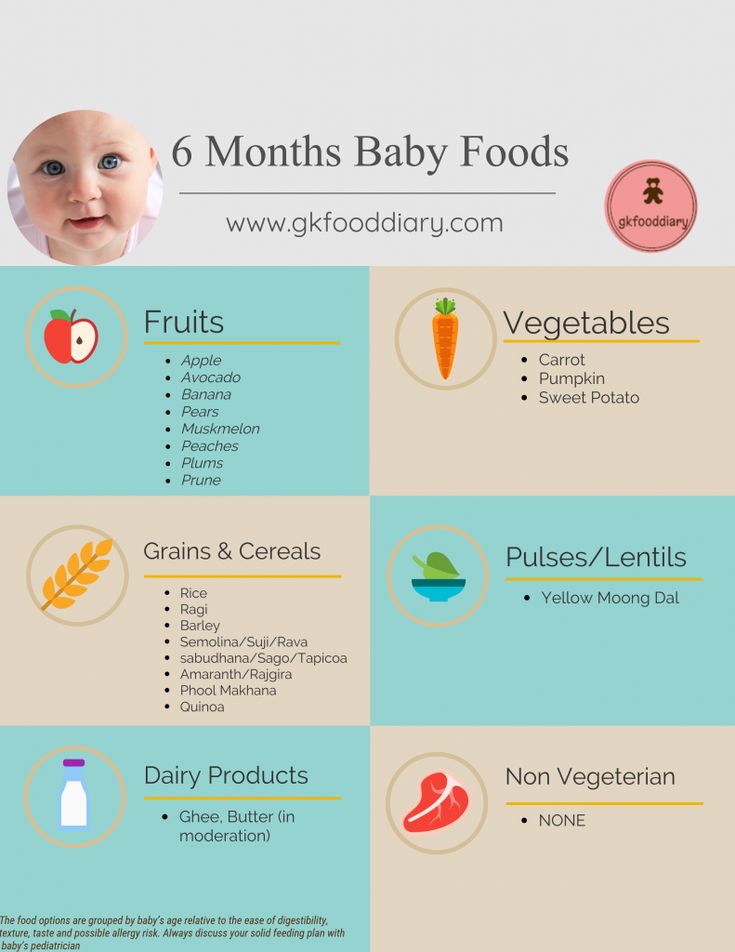 You can freeze in ice molds. You can store banana puree for no more than 1 month. You can use banana puree mixed with other fresh fruits.
Dried bananas
Dried bananas and banana chips are available at the store. Dried bananas are a dried whole product in a special way. Banana chips are a product cut into round pieces that have been dried in a fast way. Dried bananas are high in calories and high in sugar. This must be taken into account when choosing this dried fruit. Dried bananas and banana chips are great substitutes for candy, but should be given in limited amounts, especially to children under 3 years of age. nine0003
Canned bananas
In general, bananas are preserved, although I don't see the point, since bananas are available all year round in stores. But you can make jam, jam, marmalade, candied fruit, marshmallow, banana puree from a banana (sugar is used in the recipe).
Contraindications
1) Babies under three years of age should be given a banana with caution, as it is difficult for the digestive system to absorb such a product, and there is also a risk of developing allergies.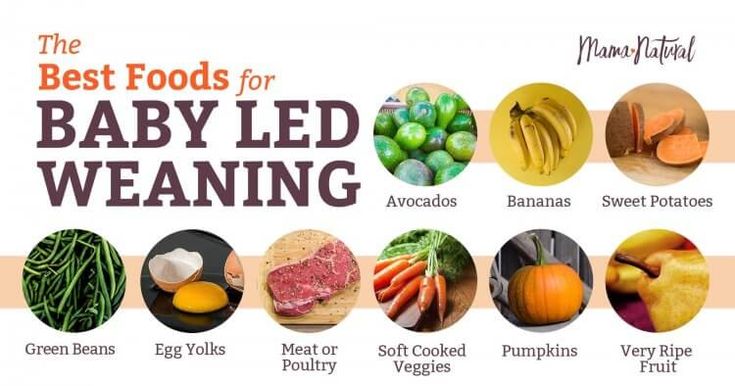 2) Eating too many bananas can lead to an excess of vitamin K. This vitamin causes kernicterus and hemolytic anemia. nine0003
3) With varicose veins, thrombophlebitis, people who have had a heart attack or stroke, bananas are contraindicated. They can lead to blood clots in people who have thick blood.
4) Since ripe bananas contain a large amount of sugar, this product is not recommended for people suffering from diabetes.
5) Bananas are not recommended for bile flow problems, as they are slowly digested.
6) Bananas can also cause gas and flatulence due to slow digestion. nine0003
How to cook bananas
Bananas in baby food are consumed fresh, only at the beginning of complementary foods it is given in cooked form before the product is introduced into the child's diet.
Fresh: Banana must be peeled, cut into pieces, beaten with a blender, served on the child's table.
Cooking: Peel the banana, cut into pieces, boil the banana in water or steam for 3-5 minutes, beat with a blender or mash with a fork, invite the child to try.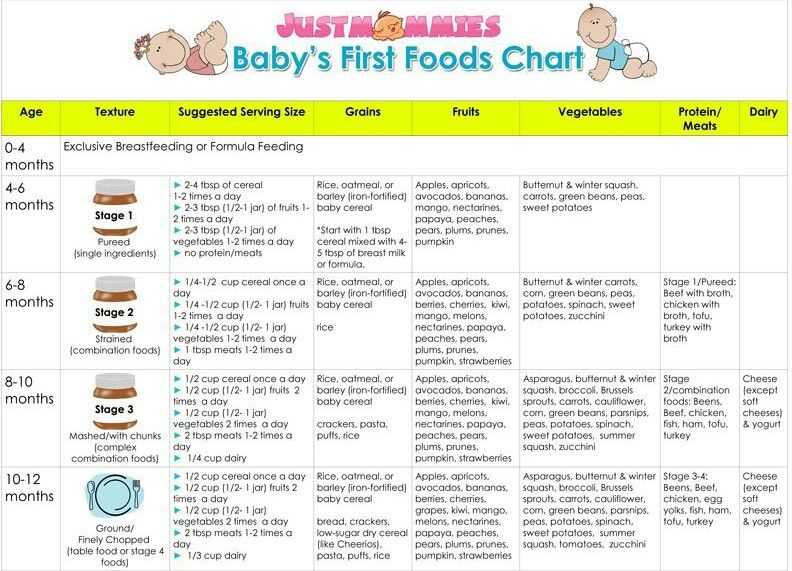 nine0003
Baking: Put the peeled banana on a baking sheet and bake at 200 C for 20 minutes, beat with a blender, serve.
Proposed method of consuming bananas in baby food
Bananas are offered fresh, at first the baby eats banana puree, later pieces of bananas, by 12 months the baby can be given a whole banana, which he will eat with pleasure.
A banana is an ideal snack for a child, which can be done on the street, in line, on a journey when it is impossible to eat fully. nine0003
The fruit is also very good for breakfast, as it provides a natural boost of energy. You can also add a banana to smoothies, cocktails, sweets, ice cream, pastries, sweet cereals, berry and fruit salad. This fruit makes an interesting sauce for meat and fish dishes.
Finger food
Banana is great for finger food. It is soft and turns into a porridge in the mouth, which is easy to swallow. At first, you can give small pieces of a ripe banana, as the child grows older, you can offer larger pieces.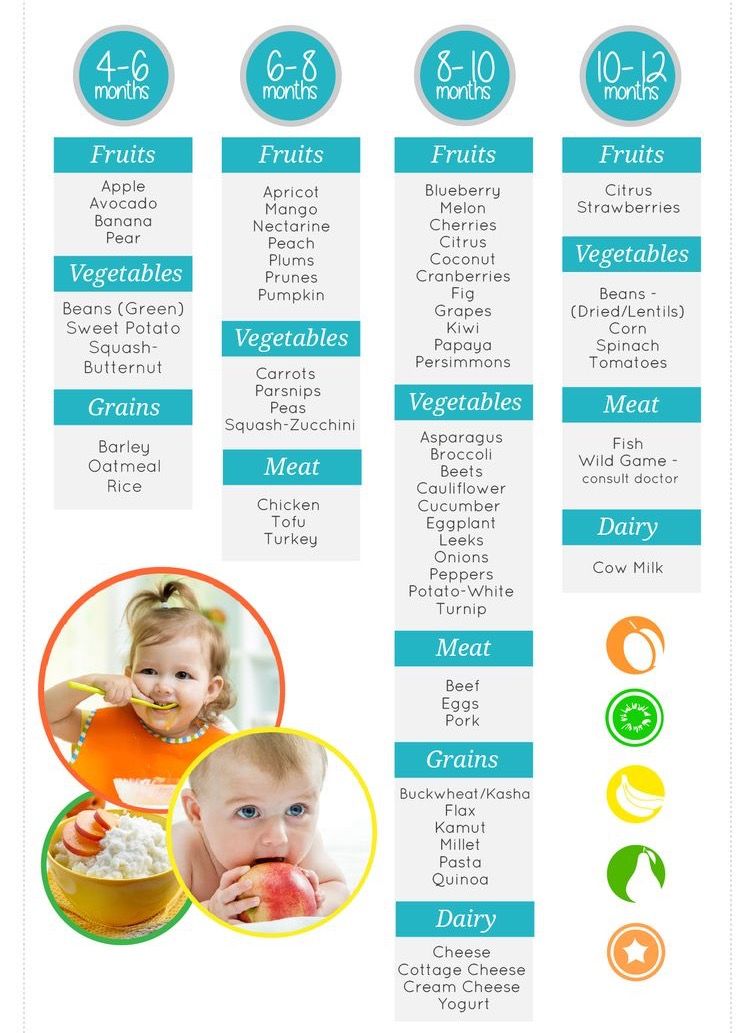 As a result, by 12 months, the child will eat a whole ripe banana. nine0003
I draw your attention once again, we offer the child a soft ripe banana, as he can choke on an unripe product. And also when introducing a banana as a finger food into the diet, adults should always be present and help the baby if he does choke.
Many parents think about how to cut a banana into long, thin pieces that are equal to the thickness of a finger and can easily fit in a child's hand. This is easy to do. We remove the peel to half the banana, remove the black circle from the top of the banana, put our finger in the center and press, as a result, the banana is divided into three equal parts, we get three banana sticks equal in thickness to an adult's finger. nine0003
Keep in mind that the banana is a soft product, so the first time finger food will be in the banana. Do not worry, the baby will learn to eat it carefully, but a little later.
Banana drink
Pure banana juice is not made.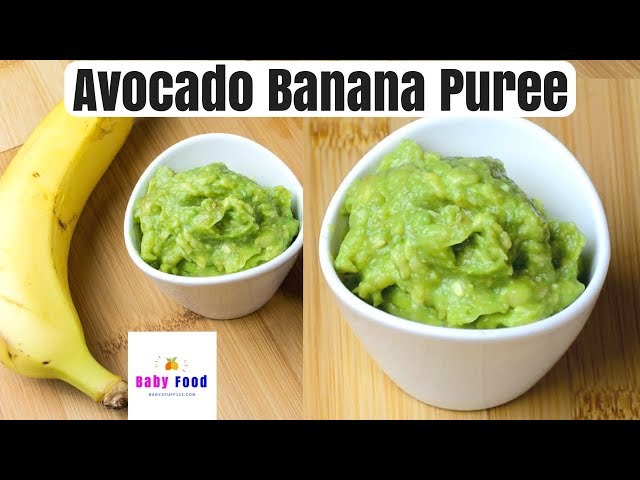 Banana is mostly used in milkshakes or smoothies as banana puree combined with milk or water.
Banana prepackaged baby food
Prepackaged baby food manufacturers offer many banana products for babies. Basically, pure banana puree is rarely sold, as lemon juice, vitamin C, water, cream, and milk are added to the banana. nine0003
Therefore, when buying baby puree, it is necessary to carefully read the composition, if the child is allergic to dairy products or lemon juice, or if these products have not yet been introduced into the diet, then this ready-made food should not be given. I draw your attention to the fact that in Gerber, where it says "Only Banana" on the jars, there is citric acid, vitamin C and water.
Citric acid or lemon juice is needed to keep the banana puree from turning dark. However, lemon belongs to citrus fruits, so it is introduced into the diet after 12 months. An allergic reaction is possible to it. nine0257
Pure banana juice is also not found, mainly this banana pulp is diluted with water and seasoned with lemon juice or acid.