Can you refrigerate baby food pouches
How To Store Homemade Baby Food
Once you decide to make your own baby food, you want to make sure that you store it correctly. It is important to store homemade purees properly to keep them fresh, safe, and tasty!
Ways to Store Homemade Baby Food
Here are some great ways to store homemade baby food:
The Refrigerator Method
Storing your homemade baby food in the refrigerator can be a very convenient option! Baby food can be enjoyed for up to 48 hours after it's been stored in the fridge. If you store purees in individual containers for quick, single-use servings, this storage method will eliminate the need for defrosting or any other extra steps. Just be sure to write the date on the containers, to ensure that they are being thrown out or frozen after the 48 hour window closes!
The Freezer Method
Perhaps the best and most convenient way to store homemade baby food is by using the DIY pouch method.
With this method, you can use the Infantino Squeeze Station to press the premade baby food into individual pouches that can be placed in the freezer for up to 6 months! This DIY method is quick, easy, and involves minimal cleanup! Perfect for the mom on-the-go who wants an easy way to prep and store homemade baby food.
Another popular method for baby food storage is using You don't have to use anything fancy, ice cube trays and plastic storage bags (like Ziploc). Or by using wax paper and a cookie sheet.
For both of these methods, simply freeze your homemade baby food in ice cube trays covered in plastic wrap or pour them into small clumps on a wax paper covered cookie tray and then pop them out into the freezer. Once frozen, you can take them off the cookie tray or out of the ice cube tray and pop them into freezer friendly Ziploc bags. Be sure to label with the type of food and the date it was made. For optimal quality and nutrient retention, it is suggested to keep frozen baby food cubes in the freezer for a maximum of 3 months.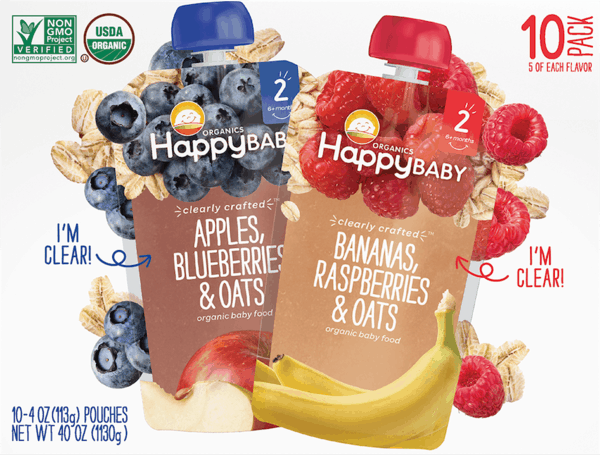 However, baby food cubes are safe to remain in the freezer for up to 6 months. Although these two freezer methods have some great positives, it should be noted that they can be messy and require a lot of room in your freezer.  
Travel Tips
Another concern that parents have when beginning their homemade baby food journey is how to travel with their baby food purees. The best way to do this is to create your own homemade baby food pouches! These pouches are perfect because they can be easily stored in insulated lunch bags and you can use ice packs to keep them fresh if you will be out for more than a few hours. Fortunately, we offer a few products that can help.
Helpful tip: It's best not to microwave baby food to heat it up because of hot spots.
Squeeze Station™
You can make and store your own convenient food pouches with the Infantino Squeeze Station. It's quick and easy! Just pour in the purée and press down to fill.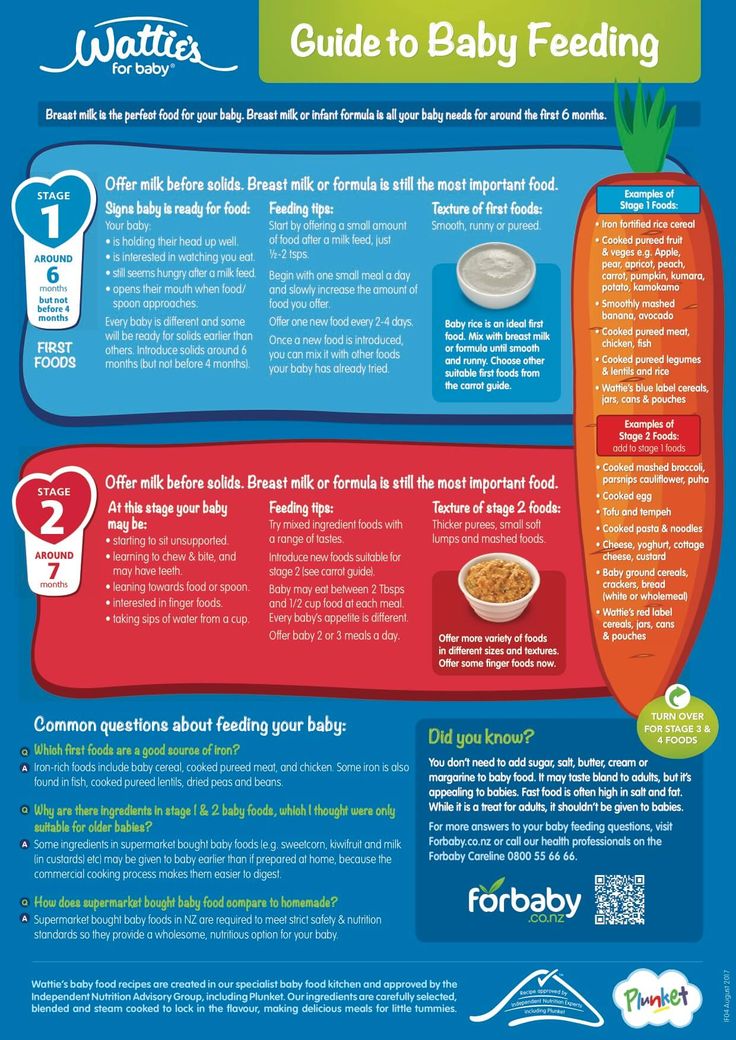 The non-skid base stays secure on your counter and the soft press ensures a stable grip. Plus, the station is dishwasher safe, so clean up is simple! The Squeeze Station is perfect for homemade baby food and smoothies, as well as store-bought applesauce, yogurt, and purées. Your little one can enjoy the pouches right away, or you can store them in the refrigerator or freezer for later. These are perfect for making on-the-go feeding a breeze! The Squeeze Station also includes 10 Squeeze Pouches™.
50-Pack Squeeze Pouches™
You can also purchase more squeeze pouches in packs of 50! Use the Fresh Squeezed® refill pack of pouches with the Squeeze Station™ to create homemade food pouches. The pack includes 50 food-safe, disposable pouches, and 50 kid-safe caps. Each pouch holds up to 4 ounces of food and features a transparent window to see the food inside. The rear window also has a space to write dates, name, and the food type. All of the pouches are freezer safe and BPA, PVC, and phthalate free!
Reusable Squeeze Pouch™
This environmentally friendly, reusable food pouch can be used with homemade purees, smoothies, applesauce, yogurt and more.
Use the screw top to pour in your child's favorite snack. Perfect for The secure, screw top prevents leaks and messes. Plus, the Reusable Squeeze Pouch includes a handy clip for attaching to bags and strollers. This silicone pouch is easy to clean, dishwasher safe and BPA, PVC, and phthalate free.
Couple A Spoons™
Finally, you can attach these convenient spoons to the Squeeze Pouch™ for an easy way to serve purees and smoothies to your baby at home or on the go. These spoons fit all of our pouches as well as standard-sized commercial food pouches. Plus, they come with a handy travel case to help keep them clean when you are out and about! Spoons are dishwasher safe and BPA, PVC, phthalate free.
However you decide to store your homemade baby food is completely up to you and what you believe is the best option for your baby. Making and storing homemade baby food can be a very exciting time for your and your little one and Infantino is here for every step of the way.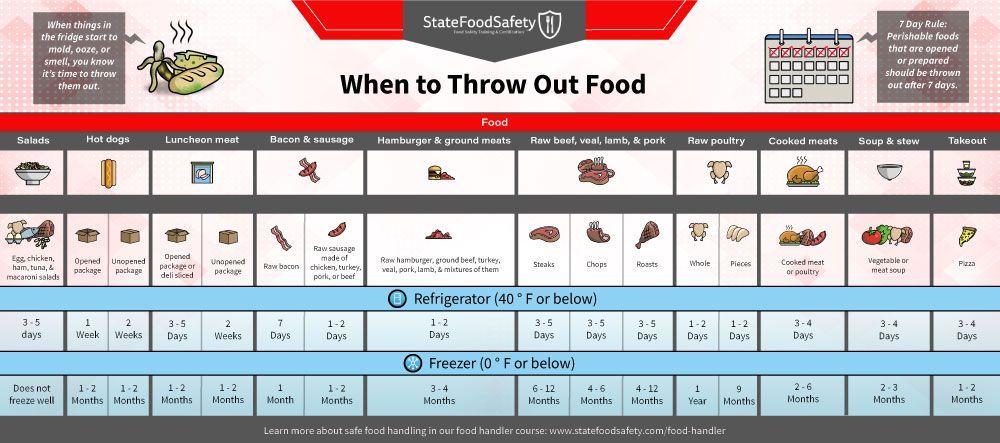 Are baby food pouches safe + how to store them – Mama Instincts®
This post brought to you by Sprout Organic Foods . The content and opinions expressed below are that of Mama instincts.
I remember when I had my first child 3+ year ago. There was so much to learn and I only wanted the best for her but I felt overwhelmed at times and guilty about not being able to do it all. I am sure most moms have felt the same way at some point…
One of the things that stressed me out the most was the introduction of solids. I spent hours researching what was the best approach and I also asked my mom friends for advice. I wanted to skip baby food all together and only feed my baby food I made. This was fairly easy to do when I was at home but harder when I was out, especially if I had to rush out the door.
I learned that a lot of moms fed their baby food pouches and at first I had some concerns about it. Is the food safe in those pouches? Are the pouches BPA-free? Is there a brand that doesn't use preservatives or sweeteners? Are they made with concentrate or do they use real foods? Is there a brand that's uses non-GMO ingredients? Can the food go bad? How do I store it?
I decided that before I introduced my baby to food pouches I needed all these questions answered and I needed to find a brand I could trust.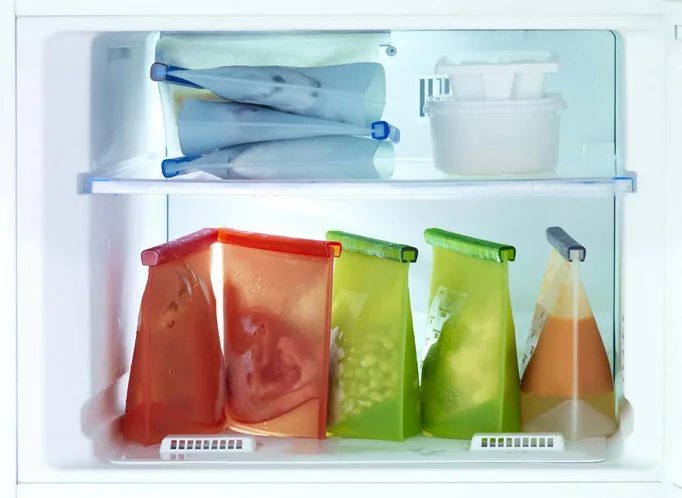 After all, my babies only get healthy organic food and I wanted to keep it that way.
I learned that the answers to these questions varied by brand and not all baby food was made the same way so I set on to find a company I could trust and that's when I came across Sprout Organic Foods.
I honestly love everything about this company and as a mama that wants the best for their kids, when I find a brand I can trust I stick to them and really want to support them. Their Mission & Values are exactly what I look for when it comes to companies I want to support. But what I love the most about Sprout is that they use real organic foods and they do not use preservatives. 
The ingredients on their front labels match the ingredients on the back of their packaging. This means they don't use fillers, sweeteners, or concentrates.  I can't tell you how many times I've checked out food that said was one thing on the front of the package and when I read the ingredient list it had a lot of other ingredients I didn't want to feed my kid.
Sprout is the only baby food I have fed my kids because it was the only brand I could find up to my standards. Below you will find what I researched about baby food pouches and why I chose Sprout Organic Foods.
Towards the end of the post you will find instructions on how to store these baby food pouches so you don't have to worry about what your baby is eating.
Are baby food pouches safe?
The answer to this question depends on what you consider safe.  All brands that make food pouches make them in a way that the food doesn't spoil if used before the "best by" date. However, I don't consider baby food safe if it's not organic, or uses preservatives, or has a BPA lined packaging.
So for me, not all food pouches are safe – I actually wouldn't feed my baby most of my them. This is the reason why I looked into so many brands until I found one that was up to my standards and even then, I was only left with one choice. 
For me, a brand that is considered safe has to answers all of the following questions:
Are the pouches BPA-free?
I am happy to report that Sprout pouches are in fact BPA-free.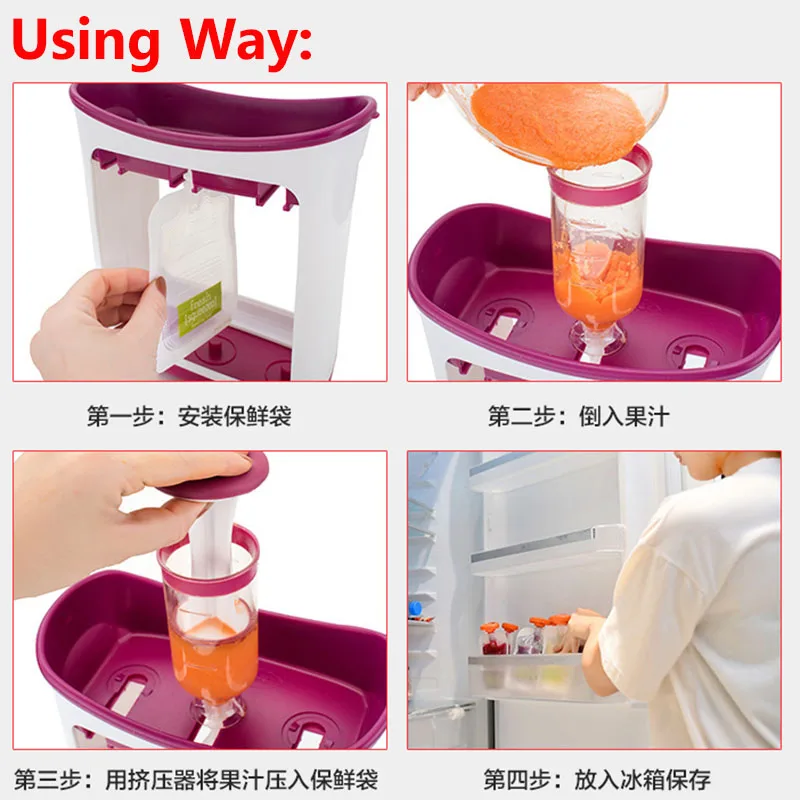 Is there a brand that doesn't use preservatives or sweeteners?
Yes, Sprout doesn't use preservatives nor sweeteners and it's one of the main reasons I chose them. I looked into other organic baby food brands and they all used preservatives and some even used sweeteners. I was slightly horrified.
Are they made with concentrate or do they use real foods?
You'll be surprised to find that some brands do use concentrate but not Sprouts. Sprout offers delicious blends of whole fruits, vegetables, and grains giving babies greater exposure to wholesome foods.
This is so important because research shows that developing a love of healthy foods early on helps foster healthy eating habits for life. By not using concentrates or sweeteners your baby gets used to flavors of real food.
Sprout food pouches use the same ingredients I use when I cook for my kid. That is a huge plus in my book!
Is there a brand that's uses non-GMO ingredients?
Sprout uses ingredients that are GMO-free, which is another reason why I chose them.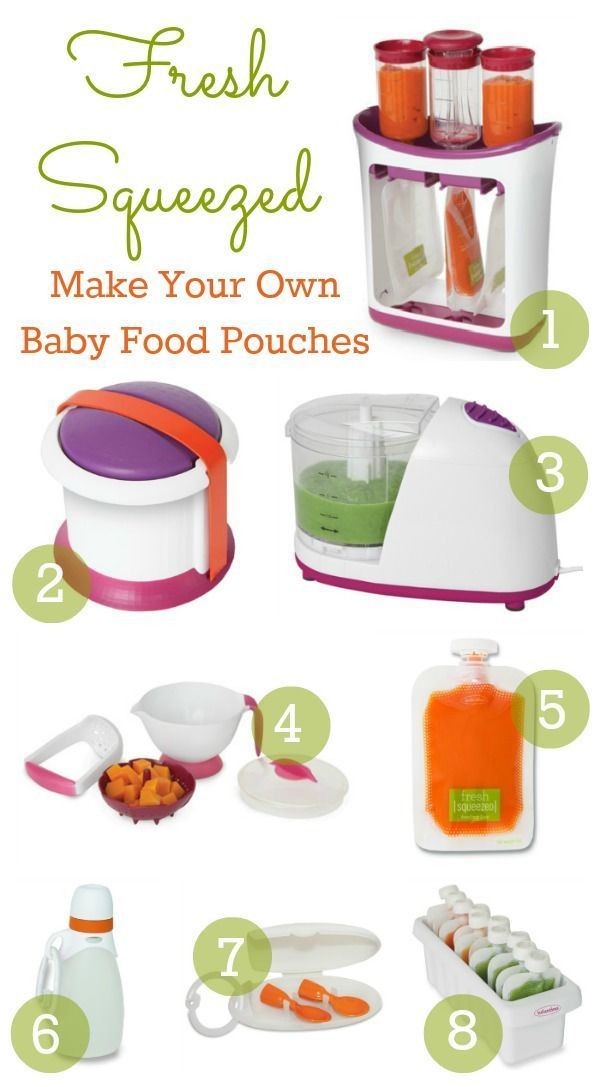 Baby's bodies are delicate and still developing, you want to make sure they get the purest form of food and not something that has been genetically modified.
Can the food go bad? How do I store it?
Yes, the food in the pouches can go bad.  All food pouches are perishable items so they require basic care and all of them say how is best to store them on their packing or site.
When it comes to Sprout food pouches there is a "best by" date so you have to give them to your baby before that date. They can be stored in a cupboard at room temperature.  This means they shouldn't be exposed to temperatures that are too hot nor too cold.
Once open your baby should eat the contents right away. Whatever is left over can be stored the fridge for 24 hours. If it's not eaten within those 24 hours it's best to dispose of the food pouch.
What should I do when looking for baby food?
Flip that package. Do not believe what is listed on the front of any package, flip it over to check the ingredient list. Seriously.
Look for baby food that is made with real food and that is organic, non-GMO, free of preservatives, concentrates and sweeteners.
I have found many brands that have one or two of the aspects I look for in baby food, but the only brand I've found that complies with my list of requirements is Sprout Organic Foods.  Plus they are one of the few brands that don't use a lot of different ingredients on their food pouches, instead they just use a few (they list them on the front of the pouch) and it's all ingredients I personally use when preparing homemade baby good. This is why it's the only brand we use when it comes to baby food, and baby and toddler snacks.
I am so happy I found them because now that I'm a mom of two it's become quite challenging to prepare food for my baby before we go out so having a food pouch I can grab on my way out has been very convenient.
Our cupboard is stocked with all of their products because I only want to support companies that actually care about our kids and use only the best ingredients.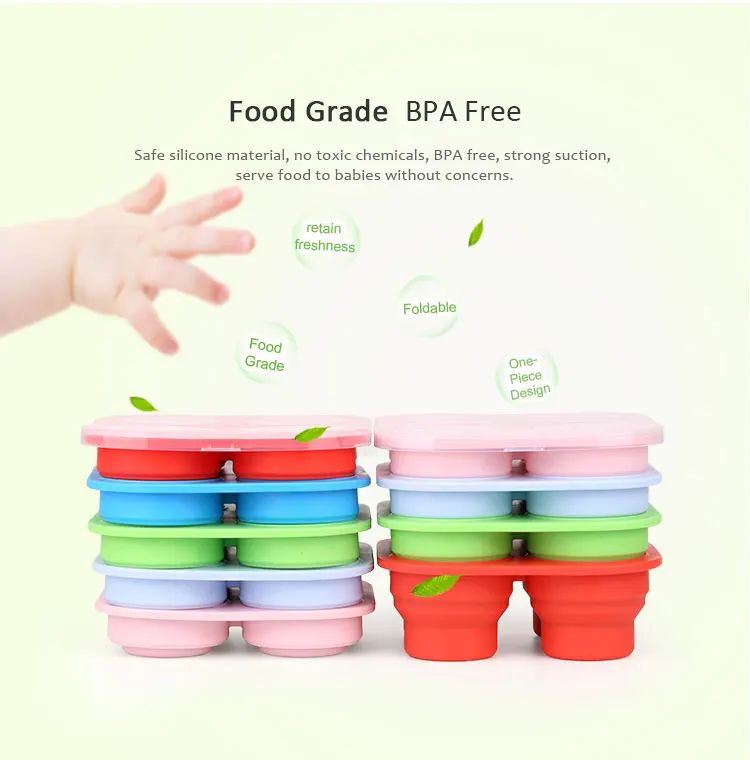 So thank you Sprout Organic Foods for creating a products for mamas like me!
If you haven't tried Sprout, then stop by your local Babies R Us between Sep 9th – Oct 2nd so you can receive a $10 gift card with a $25 Sprout purchase.
Have you tried Sprouts organic baby food pouches? What did you think of it?
How to properly store expressed breast milk
From the first days of a baby's life, doctors explain to parents that breast milk cannot be replaced even with the highest quality powdered formula and encourage them to breastfeed as long as possible. But what if the mother is ill, she needs to leave for a while, drive off to work or even on a business trip? Do not worry and hastily transfer the child to artificial feeding. You need to learn how to properly store expressed milk, which at the same time retains the main composition of useful substances for quite a long time.
Conditions for storing expressed breast milk
To facilitate the storage of breast milk, manufacturers produce a wide range of related products: various models of breast pumps, container bottles in which baby food can be cooled and even frozen.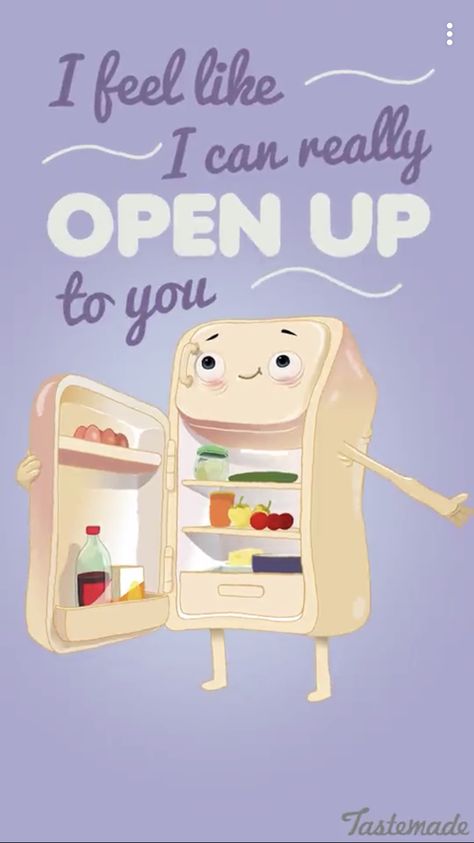 For expressed milk, glass or good quality plastic containers are best. The main rule when choosing a container is ease of use. Special bags with fasteners, which can be found in pharmacies, are also excellent. These containers are sterile, ready to use and take up little space in the refrigerator. The fasteners of such packages are made in the form of wire ties or special fixing elements. It is desirable that the volume of contents in milliliters be marked on the package. It is also important to have a label to indicate the date when the milk was expressed. The bags themselves are made of durable food-grade synthetic material. Often, packages and breast pumps of the same brand have attachments to each other. You can also store expressed breast milk in special plastic containers with sealed lids or in glass baby food jars.
Any container for storing breast milk must be pre-sterilized. The volume of storage of one serving of breast milk should depend on the purpose - it will be supplementary feeding or main nutrition.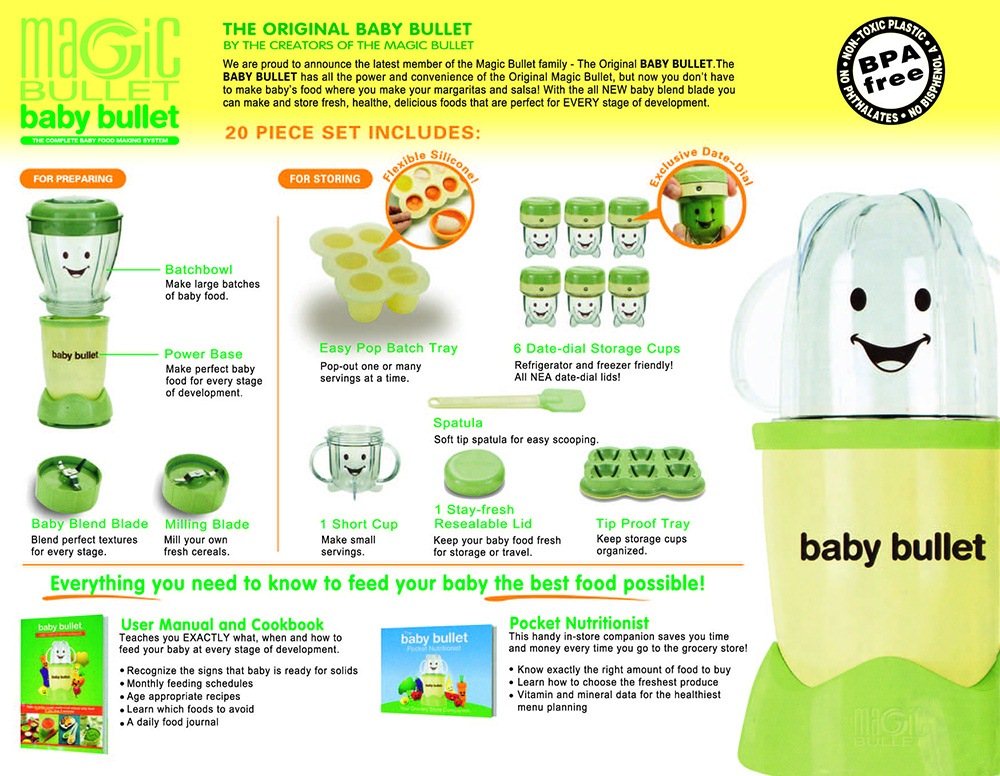 Ordinary plastic bags are not suitable for storing breast milk, as they are not sterile, pasteurization may not be of good quality, and when the liquid is frozen, the seams may burst.
How long does breast milk last?
In order for milk not to lose its useful properties for as long as possible, it is necessary to follow a certain technology, depending on the expected storage period and temperature. Studies have shown that the product does not spoil within 4-6 hours at room temperature of 25°C. The most important factor in effective storage at any permitted temperature is the sterility of the container itself.
At 0ºC the storage time is extended to 8 days. It is best to place breast milk containers closer to the far wall of the refrigerator. At the same time, temperature drops during the process of opening the door will not affect the storage conditions. Freezing is used for longer storage. Pediatricians say that even after defrosting, breast milk is healthier than any dry formula.
How to freeze breast milk?
After expressing, breast milk must be cooled before being placed in the freezer. The shelf life and shelf life depends on the stability of temperature conditions. It is permissible to keep the product in a freezer at -18 ... -20 ° C for six months. For these purposes, portable freezers or cooler bags are also suitable. In this case, you need to make sure that they have a really stable temperature. For short-term storage, you can use a thermos. First, it should be cooled, filled with ice for a while, and only then place a container with expressed breast milk there.
How to defrost breast milk? It is worth noting that the use of a microwave oven is not recommended. There is a risk of overheating the liquid, while reducing useful properties. It is best to heat frozen breast milk in a water bath, without bringing the water to a boil.
How to Store Breast Milk in the Refrigerator
Search Support Icon
Search Keywords
The onset of lactation is a great opportunity to create a personalized breast milk bank, as this is the time when a mother produces more milk than her baby needs!
Three Philips Avent products to help you build your own milk bank
What is a breast milk bank?
This is pre-expressed milk, which you can feed your baby at any time if the mother is not around or she is temporarily unable to feed.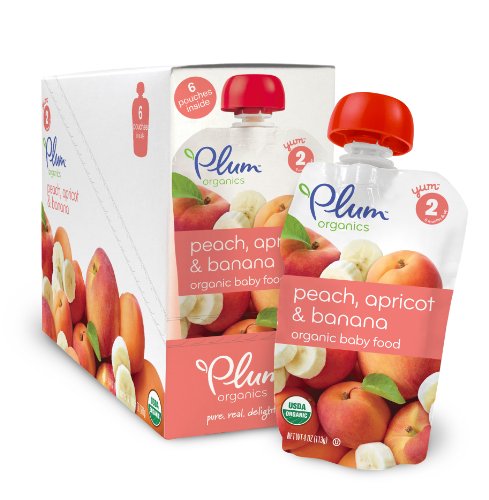 A "bank" of milk is stored in the refrigerator or freezer.
Why set up a breast milk bank?
Help a newborn baby
A breast milk bank may be needed if the baby is unable to breastfeed for some reason.
Visits to the doctor
A healthy mother means a healthy baby, therefore, in addition to visits to the pediatrician, the mother herself must visit the doctor who watches her. As a rule, the first visit has to be done a month after the birth.
Hospital
Sometimes it happens that a nursing mother is prescribed medicines (eg antibiotics) that are incompatible with breastfeeding. If at this moment the mother does not have milk supplies, the baby is forced to be transferred to the mixture.
Going to work or school
In cases where a mother's professional life requires her to return to work or school as soon as possible, a pre-formed milk bank will allow her not to worry about the well-being and health of her baby.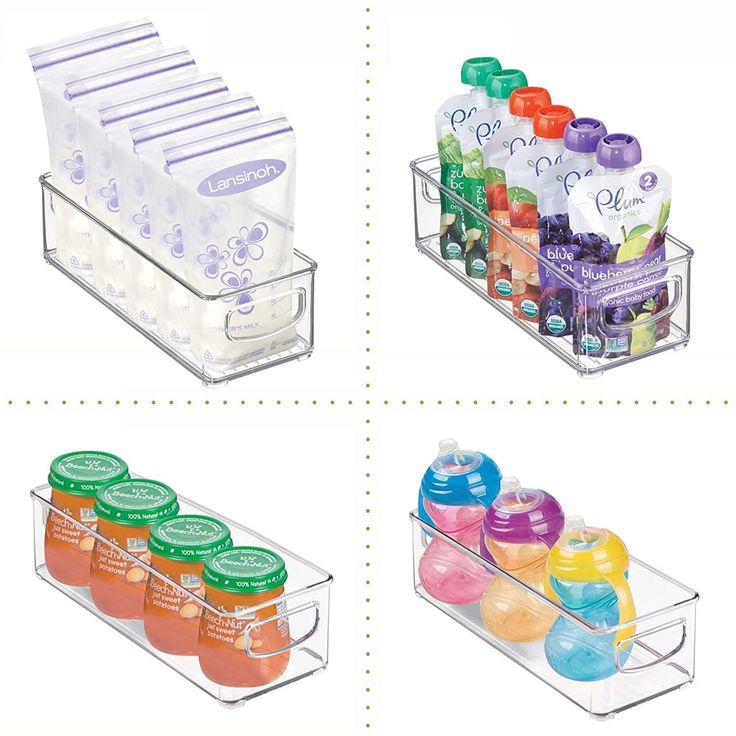 Pursuing a favorite hobby
Many women experience a creative upsurge and a surge of inspiration after childbirth. It's no surprise that many moms are getting into photography, design, and discovering new talents within themselves.
Reviews: people write about us
1. To express breast milk, use a breast pump* with sealed containers or bottles. Be sure to sterilize all accessories you use before pumping.
Please note that the sterility of the process directly affects the quality of milk and, accordingly, the digestion of the child. To ensure the quality of your breast pumps* and bottles, we recommend using Philips Avent electric or steam sterilizers.
2. A special hormone, oxytocin, is responsible for the production of milk in the female body. Its release is stimulated by positive emotions and warmth. To stimulate the flow of milk, do a light breast massage, take a warm shower or apply a warm Philips Avent thermal pad , listen to pleasant relaxing music, think about your baby.
3. When you are ready to express, use the manual or electric breast pump* as instructed. Breastfeeding experts and pediatricians recommend using a breast pump* to create your own milk bank. when expressing by hand, even with washed hands and good hygiene, microorganisms from the air can enter the milk. In this case, the sterility of the process is violated. There is a risk that after feeding such milk, the child may have an upset gastrointestinal tract.
When can I start using a breast pump* and expressing after giving birth?
You can start pumping at the hospital, a few hours after giving birth. As a rule, pumping may be required if the baby is separated from the mother for some reason and there is no way to often breastfeed. Early pumping increases milk production 1 .
When is the best time to express for a milk bank and how often?
The start of lactation is a good time to start a milk bank.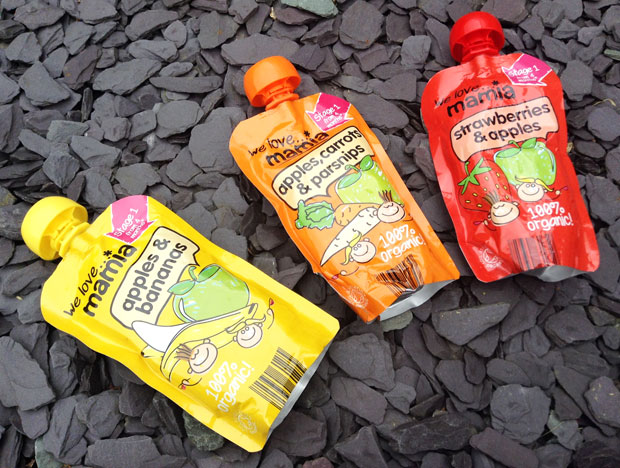 Pump regularly after feedings and between feedings. To increase milk production, apply a warm compress or Philips Avent thermal pads before pumping. It is also effective to express one breast while breastfeeding the other 2 .
How long does pumping take?
The duration of pumping depends on the individual characteristics of each mother. For some mothers, a rush of milk is observed only at the beginning of pumping, for others - several times per pumping. In the first case, it may take a few minutes for the mother to express most of the milk, in the second case it may take more than 15 minutes 3 .
How much milk can and should be pumped from one breast?
Frequency of pumping and amount of expressed milk, depending on the situation:
To increase milk production during lactation crises: you can express after feedings until the milk stops flowing 4 ;
In case of insufficient milk production (hypogalactia) : it is necessary to express "to the last drop" immediately after feedings;
For lactostasis (stagnation of milk in the ducts of the mammary glands) : express milk as needed to relieve the feeling of heaviness and swelling of the mammary glands;
To leave milk to your baby: you can express the right amount of milk at any time convenient for you.
How do you know when to stop pumping?
Pump each breast for approximately 10-15 minutes. As a rule, pumping takes at least 5 - 6 minutes until the milk flow slows down 5 . As soon as you feel that the mammary gland is empty and the milk stops flowing, you can stop pumping.
How long after pumping can I breastfeed my baby?
The more milk you express, the more milk you will produce. If you regularly express milk between feedings, then after an hour and a half you can attach the baby to the breast.
Some useful tips on how to store milk properly:
1. To keep track of the expiration date of your milk, write the time and date of pumping on the container lid or on the breast milk storage bag.
Milk storage bags save space in the freezer, while the reinforced side seams and Philips Avent double-layer material provide extra storage security in both the fridge and freezer.

Try to express the amount of milk that corresponds to the portion that the baby eats at a time.
Do not store milk in the refrigerator door, try to put the milk deeper - in the coldest place in the refrigerator.
Before freezing milk in the freezer, chill it in the refrigerator for at least 30 minutes.
Philips Avent breast pumps* allow you to store milk in the same container where it was expressed. To do this, it is enough to disconnect the container and close it with a lid.
2. In order to retain all useful and nutritious substances during storage of breast milk, it is necessary to take into account the maximum shelf life, depending on the conditions under which the milk is stored.
At room temperature (23-25C):

until the end of feeding - warmed and partially fed milk
no more than 2 hours - no more than freshly expressed milk 9012-2 x hours - defrosted milk


Refrigerator (4-10C):

up to 24 hours - freshly expressed milk
no more than 24 hours - unheated defrosted milk

in the freezer (-16, -18c):

to 3 months-squeezed milk, previously chilled in the refrigerator
9000 9000 9000 9000 9000 9000 9000 9000 9000 9000 9000 9000 9000 9000
Expressed breast milk must be chilled for 30 minutes before freezing;
when frozen, breast milk "expands", the optimal portion for storage is 60-120 ml;​
It is possible to supplement milk with new portions within and no more than 24 hours from the moment of pumping the first portion, having previously cooled it. The recommended frequency of adding milk to the same container is no more than 5 times in 24 hours. In the future, such milk can be frozen at a temperature of -18-20°C. When mixing is complete, note the date and time of the first and last addition of milk.​​
When can I start pumping* and expressing after giving birth?
To preserve the beneficial properties of breast milk, it is necessary to monitor the time and conditions of its storage, as well as to properly defrost and warm it.
There are 2 types of breast milk defrosting depending on the time spent: slow and fast defrosting.
The milk must be transferred to the refrigerator where it will thaw naturally within 12 hours. Do not forget to shake the container (bottle, container) with defrosted milk so that it mixes evenly.
After defrosting, warm the milk: in a water bath, under running hot water (while monitoring the temperature with a thermometer) or with a bottle warmer.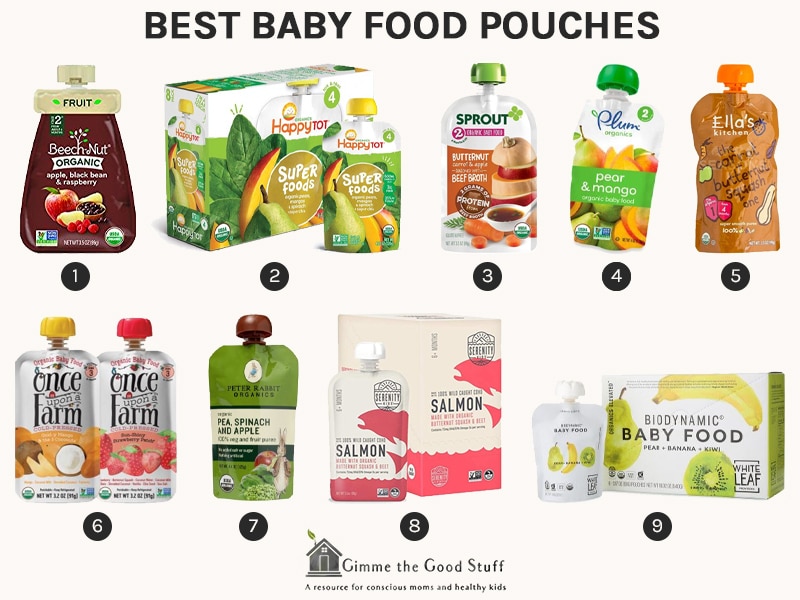 It is not recommended to heat milk in the microwave as with this method of defrosting, it is difficult to regulate the temperature of the milk and the child may be burned.
When mothers are pressed for time, they can quickly thaw their expressed milk using the baby food warmer, which has a defrosting function. Its use will help the parents of the baby:
✓ accurately determine the temperature of the milk
✓ eliminate the possibility of overheating and, therefore, preserve all the nutrients
✓ save time, as milk reaches the desired temperature very quickly in the warmer
Rules for the use of defrosted breast milk
Thawed and warmed milk should be used immediately for feeding.
Thawed milk should not be stored for more than 2 hours at room temperature.
Milk that has been defrosted should not be refrozen.
Uneaten milk should be discarded immediately or within 1-2 hours after feeding is completed. If it has been stored in Philips Avent container , simply replace the lid with the Philips Avent teat and start feeding.

Characteristics of expressed breast milk

Do not be afraid that frozen milk loses its properties. A study conducted in Russia "The influence of freezing and storage time of expressed breast milk on its nutritional, biological value and microbiological safety" by the Scientific Center for Children's Health of the Russian Academy of Medical Sciences and the First Moscow State Medical University named after I.I. THEM. Sechenov proved that freezing breast milk and storing it for 3 months in Philips Avent containers does not significantly affect the content of such biologically active substances as IgA (immunoglobulin A), lysozyme, TGFβ1 (transforming growth factor beta), as well as phosphorus levels. and magnesium. The absence of bacterial cell growth during long-term storage of expressed frozen milk allows us to consider it a safe product for infant nutrition.

The results of the study convincingly showed that feeding a child with both native and thawed expressed breast milk in terms of nutritional and biological value, as well as microbiological safety, is not inferior to feeding from the mother's breast.

Differences related to the way milk is "delivered" and the absence of a specific emotional and tactile interaction between mother and child when feeding with expressed milk do not detract from the merits of this "product", which in any case is much superior in quality to artificial substitutes.

Breast milk is the foundation of a baby's health, so it's no surprise that the World Health Organization recommends exclusive breastfeeding for at least the first 6 months.

Today, many mothers are breastfeeding longer, and it's wonderful! But even if the mother needs to be away from home from time to time, a pre-created individual breast milk bank will help the mother provide the child with such valuable nutrition. Philips Avent will help you with this!

FAQ:

When a woman expresses milk by hand, even if her hands are washed and hygienic, it comes into contact with air and microorganisms can enter it. In a word, the sterility of the process is violated. There is a risk that after feeding such milk, the child may have an upset gastrointestinal tract. Therefore, it is safer to use a breast pump* to create a milk bank.

2. How long can I feed my baby with expressed milk?

Sometimes situations arise when a mother, for health reasons (for example, taking antibiotics that are incompatible with breastfeeding) or other circumstances, cannot feed her baby for several days. Or the baby himself cannot breastfeed, but needs the beneficial and protective properties of mother's milk. In such cases, expressed milk will help out a lot. With proper collection and storage conditions, expressed milk does not differ in its properties from milk obtained by sucking. During the entire time of breastfeeding, the baby can be fed with expressed milk. You just need to make sure that the portions are sufficient to saturate the baby.

3. Is it possible to express milk in several passes and pour it into one container?

Milk can be expressed in several passes, and then combined into one serving only if the expressions were within one day. In addition, it is important to put the volume that has already been expressed in the refrigerator, and gradually add new portions.

4. Can I take expressed milk with me and how can I preserve its quality?

The best way to do this is with a cooler bag. The cooling elements inside it will maintain the required temperature and keep the milk chilled for 2 hours or more.

*RC No. RZN 2022/17111 dated May 16, 2022

There are contraindications. Consult with a specialist.

*RC No. RZN 2022/17376 dated May 27, 2022

There are contraindications. Consult with a specialist.

[1] Optimal Time to Initiate Breast Milk Expression in Mothers Delivering Extremely Premature Infants.- Leslie Parker, Martina Mueller, Sullivan Sandra and Charlene Krueger, 2017.

[2] Increasing breast milk production for premature infants with a relaxation/imagery audio tape. - Feher SD, Berger LR, Johnson JD, Wilde JB.- Feher SD 1 , Berger LR, Johnson JD, Wilde JB.

[3] Principles for Maintaining or Increasing Breast Milk Production - Jacqueline C. Kent, Danielle K. Prime, and Catherine P. Garbin)

[4] World Health Organization CH - 1211 Geneva - 27. Switzerland. UNICEF, 1993 Nutrition Section (H - 10R) 3 United Nations Plaza New York, NY 10017 USA

[5] World Health Organization CH - 1211 Geneva - 27. Switzerland. UNICEF, 1993 Nutrition Section (H - 10R) 3 United Nations Plaza New York, NY 10017 USA

You are leaving the Philips Healthcare ("Philips") official website. Any links to third party websites that may be included on this site are provided solely as a convenience to you.