Compare baby food prices
Baby Food Comparison | The Quality Edit
TQE is in partnership with Yumi. We may receive commissions if you click on our links. Our editorial team only endorses products we believe in.

Ah, the joys of feeding babies…on one hand, it's adorable to watch your little one enjoy food for the first time, and on the other hand, it's messy (like, really messy) and stressful (are they eating enough? what if they choke?). I'm a huge fan of purees for the first month or so, then transitioning to soft solids once baby is used to having different textures and flavors. I used this approach with both of my kids, and it felt like a happy medium between purees and baby-led weaning. 

With my first, I made all her first purees myself – something that still brings me pride and joy today. However with my second, I simply don't have the time to do everything by hand. I still make a few things myself, but I've found that I need to supplement with some store bought purees.
So, I set out to find the best baby food on the market.

The lineup - Yumi, Little Spoon, Gerber
The Players
To get a well-rounded mix, I chose three brands to test. First is Yumi, an organic DTC baby food company that boasts "whole foods with no junk" as well as no gluten or dairy. Next we have Little Spoon, another DTC brand that makes fresh meals with a variety of high quality ingredients. And finally, Gerber, the household staple that you almost certainly enjoyed when you were a baby.

Test #1: Ingredients & Quality
Yumi: Yumi's big thing is "real food." The brand is intentional about its ingredients, which are all high quality and organic, sourced from local farmers. The brand's goal is "an easy, worry-free option that you can feel good about and to share knowledge that inspires a lifetime of eating.
" I can get behind that! I love that every meal is free of sugar, preservatives, and allergens. Even better, Yumi is the recipient of the Clean Label Project Purity Award, which tests for over 400 environmental and industrial toxins including heavy metals. If you've done any research into prepared baby food recently, you probably know alllll about the arsenic/rice scandal. It's nice to know that Yumi doesn't use any rice products, thus avoiding the issue altogether. Verdict: 10/10

Little Spoon: Similarly, Little Spoon also boasts 100% organic, non-GMO ingredients that are free of preservatives, and after testing out the brand's baby blends and toddler smoothie pouches, I am really impressed with the ingredient quality. It truly tastes fresh. By contrast, Little Spoon's meals are not totally allergen free -- many of the meals do contain gluten or dairy. This is not an issue for me as I believe in exposing my kids to as many allergens as possible starting at 6 months.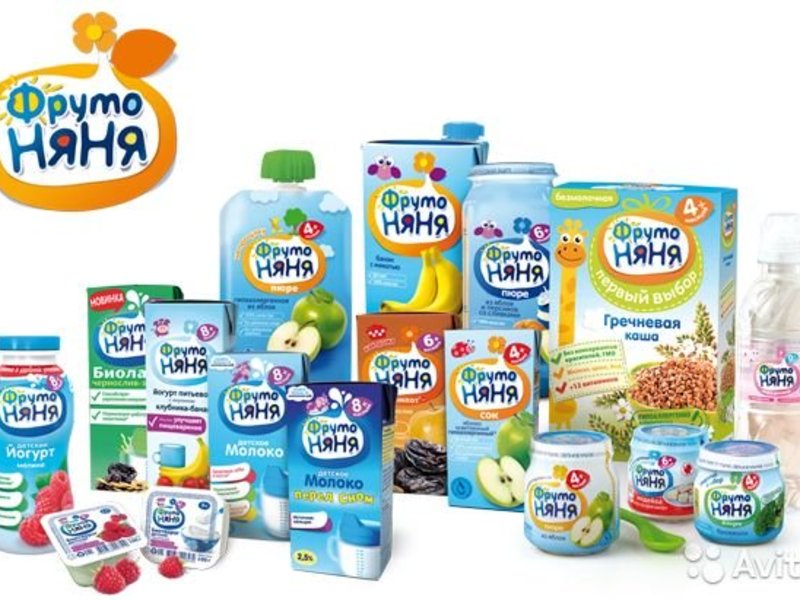 Plus, the website does make it very easy to filter by allergen, so it's super clear what you're getting. On the flip side, Little Spoon isn't quite as transparent as Yumi when it comes to actual ingredient quality, so it's a bit harder to get information. Verdict: 8/10

Gerber: I have to be honest: I was expecting to be unimpressed by Gerber's ingredients (given how pervasive they are in big box stores), but it turns out I'm not giving the brand enough credit. Gerber has an entire line of organic purees that are also unsalted and made without artificial flavors or colors. In fact, other than a Vitamin C preservative (to ensure shelf stability), the ingredients are squeaky clean. Gerber is also pretty transparent about ingredient sourcing which I really appreciate. Even the "natural" line is more or less clean making Gerber a great option for families who prefer to buy in store. Verdict: 7/10

Winner: Yumi

From high-quality basics to multi-ingredient purees, it's a battle of the squashes!
Test #2: Variety
Yumi: Ingredient and meal variety is one of my favorite things about Yumi.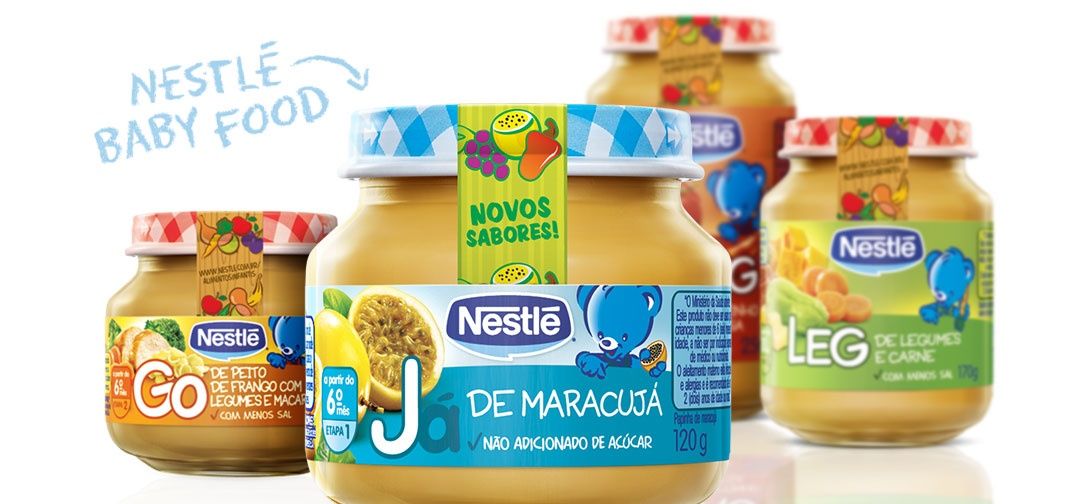 From basics like simple peach or zucchini purees, to more complex flavors like adzuki bean, Japanese sweet potato and dragon fruit, Yumi's meals make it so easy to expose your baby to a huge array of flavors from day one. Once baby is a bit older, Yumi offers combination meals like a Cubano quinoa bowl, mushroom bolognese, and broccoli lentil bites that -- dare I say -- give your baby a five star restaurant experience right at home. Verdict: 10/10

Little Spoon: Little Spoon's babyblend line is also full of interesting and delicious flavors, like parsnip, broccoli banana hemp, or our current favorite gingerbread cookie (a festive blend of pumpkin, cloves, allspice, cinnamon, ginger, date, squash and pear). My only complaint is that they don't have the same variety as Yumi – all the flavors are good, but not quite as complex. Verdict: 8/10

Gerber: While I was pleasantly impressed with the food quality, unfortunately Gerber doesn't offer nearly the same variety as we see with Yumi and Little Spoon.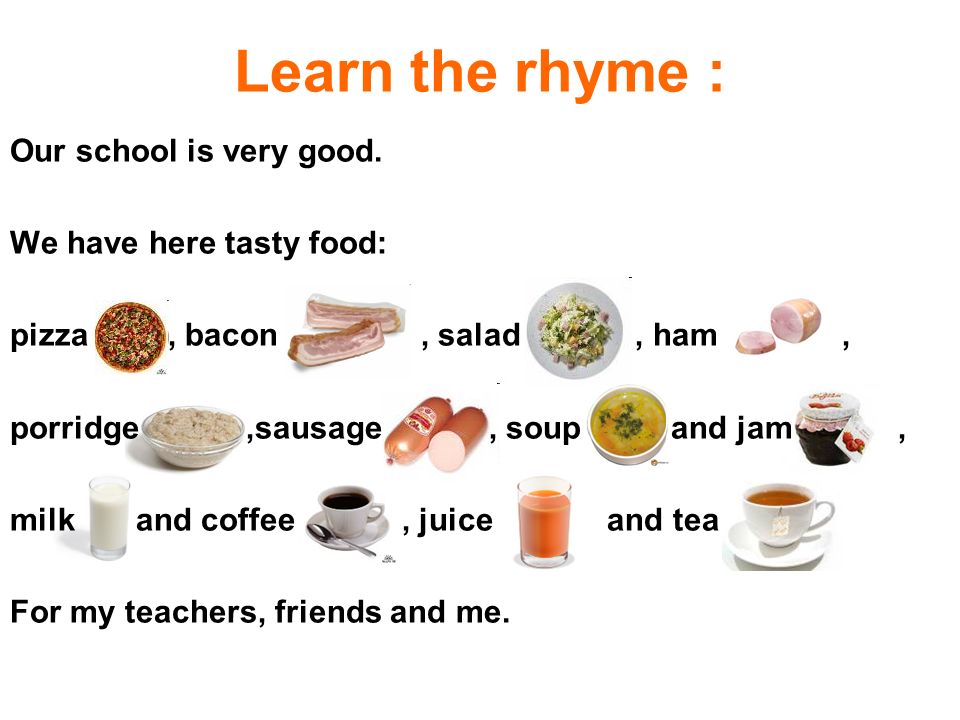 The lineup is largely full of the "basics" – squash, apple, pear, broccoli, things like that. It would be great for first foods, but doesn't do much in terms of consistently exposing your kids to a range of flavors. Verdict: 4/10

Winner: Yumi

Test #3: Packaging
Yumi: For starters, Yumi's packaging is very cute. I love that the jars are compact and come with resealable lids in case your little doesn't eat everything at once. They're made with BPA/BPS-free plastic, and while I prefer glass, Yumi actually intentionally chose plastic so that babies could self-feed (aka throw the jar on the ground). What's even more awesome is that the jars and insulation are curbside recyclable and the custom ice packs are reusable. Verdict: 10/10

Little Spoon: The Little Spoon jars have a similar vibe (100% BPA free; made with #1 PET plastic and #5 PP Plastic), but because they're square I find it's easier to stack them up in the fridge (it's the little things, you know?).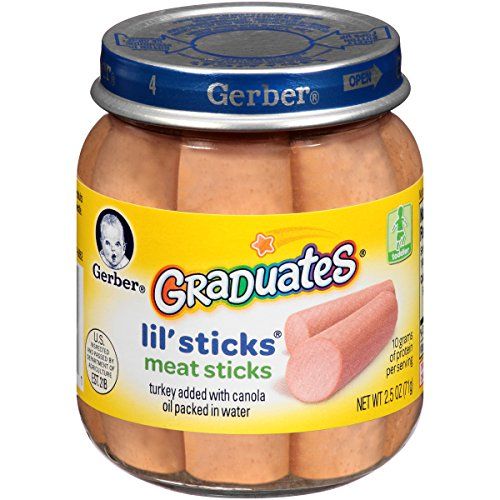 They also come with mini spoons, which are nice for feeding on the go. In addition, Little Spoon's toddler plates are microwave and dishwasher safe, meaning you can reuse them for future meals or even crafts. Verdict: 9/10

Gerber: There are a few things I really love about Gerber's packaging -- first, I appreciate that the jars are on the smaller side (in case baby doesn't want a bigger meal) and glass. I usually move food from the jar into a silicone suction bowl, so I am less concerned about baby knocking over the actual jar itself, and I feel better about food being stored in a glass jar, especially if it's sitting on the shelf in a grocery store. Second, Gerber recently shared plans to be 100% carbon neutral by 2035, starting with baby jars and pouches. In early 2020, Gerber announced a first-of-its-kind, single-material baby food pouch which is more recyclable than its competitors. Verdict: 9/10

Winner: Yumi

Lucy tries broccoli pear puree for the first time.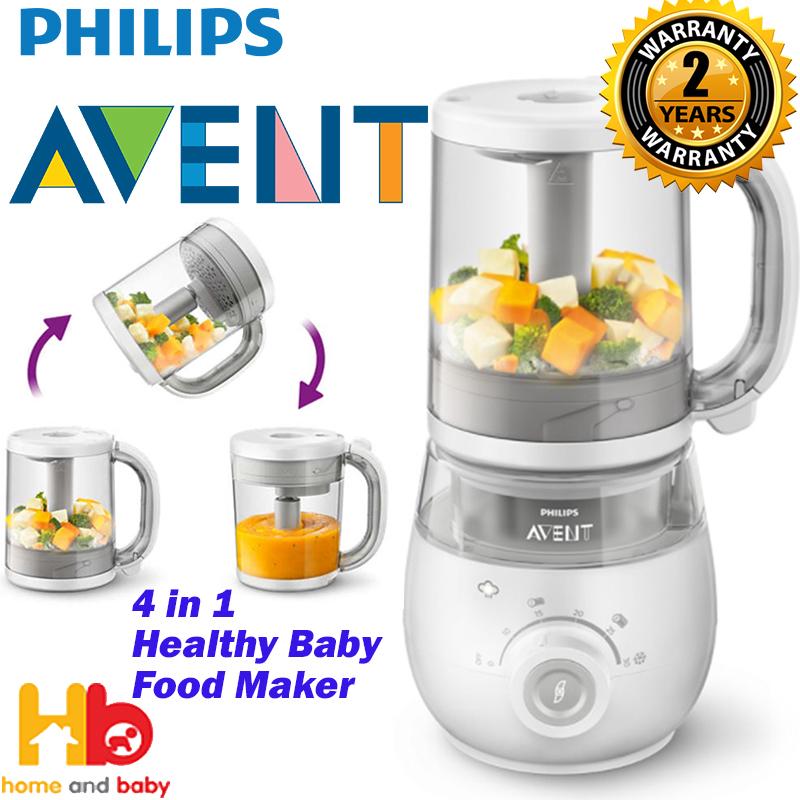 Test #4: Cost & Purchase Model
Yumi: Yumi's model is anchored in weekly subscription, where fresh food is delivered right to your door (awesome). Depending which plan you choose, meals range from $3.75-$4.30/jar and are totally customizable based on what you want to serve each week. It's not the cheapest option, but Yumi does make things easy. Not only do you save time, you also get a variety of options that change as baby gets older. Verdict: 7/10

Little Spoon: Little Spoon is also an online-only subscription model based business. Deliveries come roughly every 2 weeks and baby blends range from $2.74-$3.49/jar. Similarly, you can customize what you like/don't like for each delivery. Verdict: 8/10

Gerber: Gerber, as we all know, is widely available and can be purchased at pretty much any grocery or convenience store. Prices vary a bit based on store, but generally range from $0.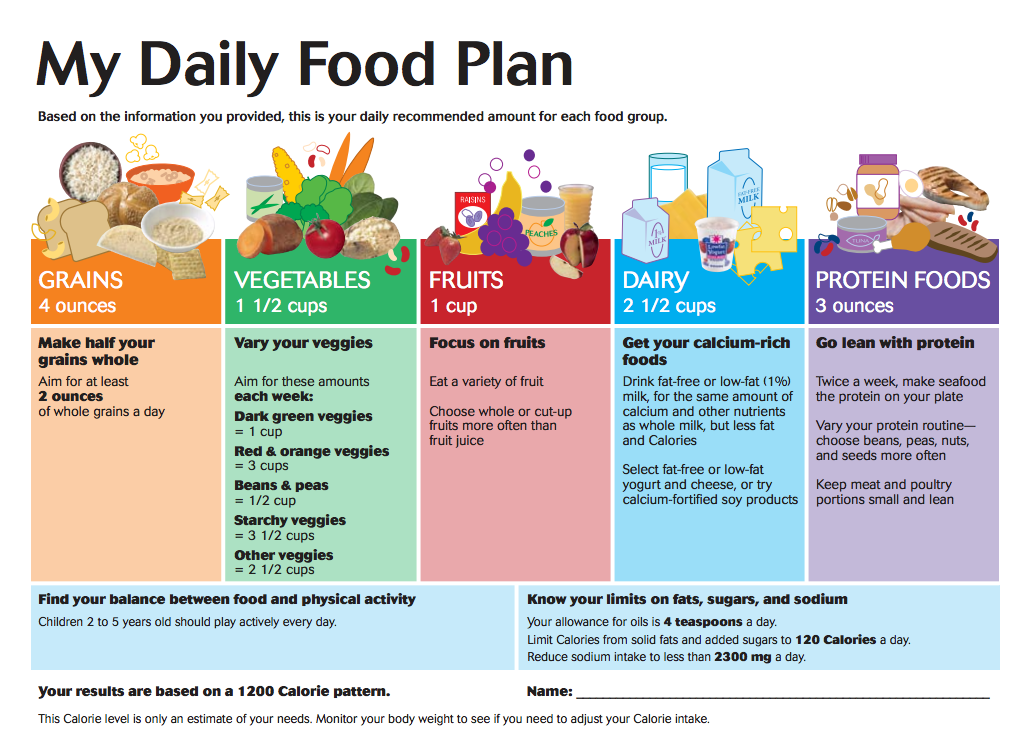 98-$2 per jar, making it super affordable. However, there is a time cost as there is no delivery option and you'll need to physically select items on your own. Verdict: 7/10

Winner: Little Spoon

With high quality ingredients, a variety of flavors, and a simple subscription model, Yumi takes the cake
Final Verdict: Yumi 
This was a pretty tight contest: each brand has significant pros and cons, making all three great options for your family. But for me, Yumi is the clear winner as it takes all the guesswork out of feeding littles. I love peace of mind knowing that I'm feeding my baby the highest quality ingredients out there, exposing her to a huge variety of flavors and textures, and that it's delivered regularly right to my doorstep.
Check Yumi out for yourself here.
Exclusive Promotion: Click here and use code QUALITYEDIT50 for 50% off your first month's order at Yumi.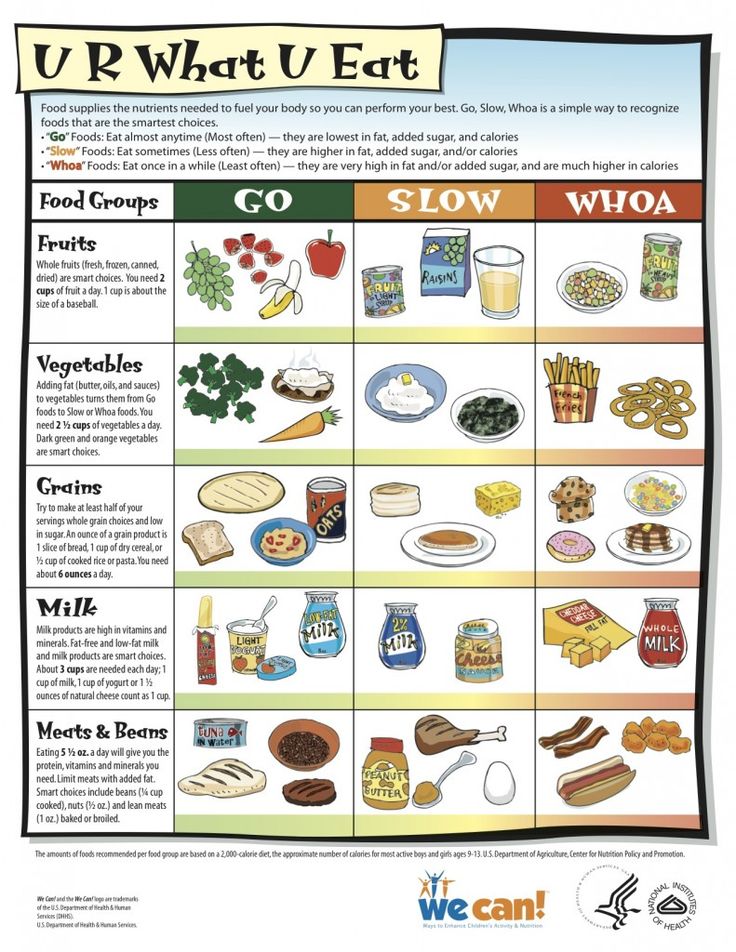 Cost Comparison: Baby Food | Feeding Our Flamingos
One of the most exciting steps you will take as your baby grows is introducing solids to him. It's kind of fun to see the expression on baby's face and to find out what he will do with a spoon. But the options for giving baby solids is somewhat overwhelming. You have to decide what age he will start eating, what he will eat, and whether you give him fresh or jarred. I want to help you make that choice easier by sharing my own experience with homemade baby food, and that's why today I'm delving into the costs of baby food.
Pssst! You can see all my homemade baby food posts right here.
I haven't done a cost comparison since Thanksgiving when I compared the cost of canned and fresh pumpkin puree. So I've really been itching to do another one, and I am so excited to share what I found about the cost of homemade baby food vs the cost of jarred baby food.
© tycoon101 / Dollar Photo Club
To make this comparison a lot smoother and easy to follow, I will only be comparing the cost of Gerber baby food from 3 different stores:
Walmart
Amazon.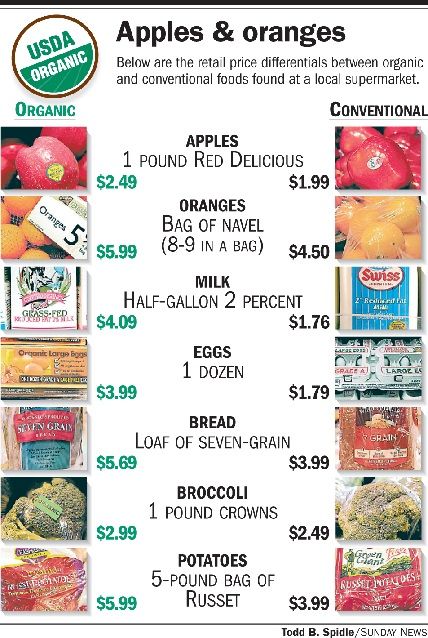 com
Target
For the homemade baby food costs, I am using all the data I gathered while feeding my daughter from 6 months through 11 months. All of this data can be found in the homemade baby food series starting HERE. I wish I had time to find out the costs of those purees more accurately, but I really think the data I gathered offers wonderful insight into how much you can expect to pay for homemade baby food.
Cost of Jarred Baby Food
In January I went to Walmart to write down the prices of jarred baby food. It took a lot longer than I expected, so instead of going to Target to gather prices I just went online. I got prices from Amazon in February and prices from Target just this week. I doubt the prices for baby food fluctuate too much, which is why I didn't get all the prices at once. Plus, it really does take a lot of time to check all the prices.
Let's do this!
Gerber 1st foods came out to an average price per ounce of $0.31 for the three stores.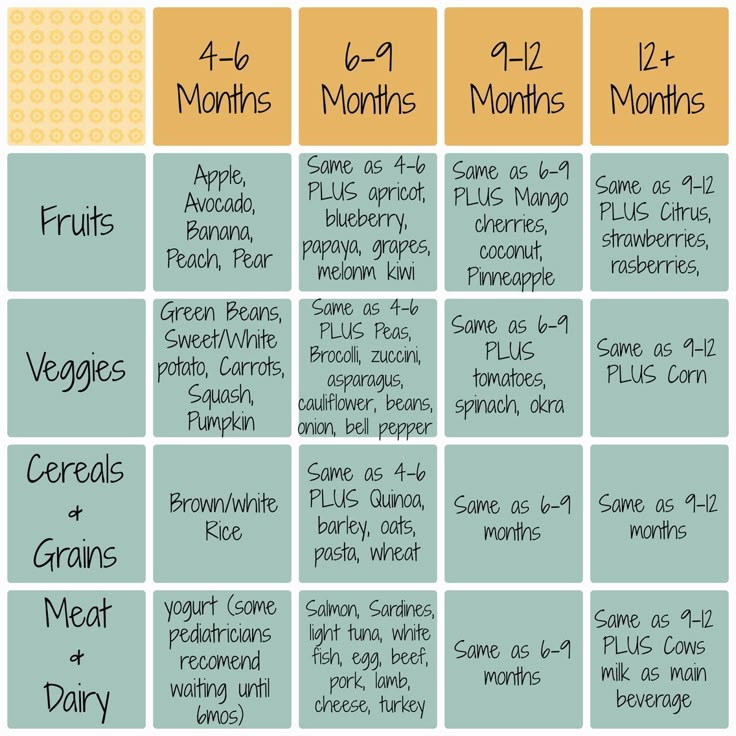 Amazon had the most expensive at $0.43 and Walmart and Target tied at $0.20 per ounce each.
Gerber 2nd foods was $0.32 per ounce on average with Walmart being the cheapest ($0.15 per ounce) and Amazon the most expensive ($0.30 per ounce). The meat baby food for 2nd foods was most expensive on Amazon for $0.77 per ounce, while Walmart's costs just $0.39 per ounce.
Gerber 3rd foods was the cheapest category for some reason costing only $0.18 per ounce on average at the three stores. Both Walmart and Target have them for as little as $0.12 per ounce, but Target also offers a more expensive kind for $0.30 per ounce.
Finally, Gerber rice cereal and oatmeal came out to an average of $0.39 per ounce at Walmart, Target, and Amazon. Amazon and Target actually came out the cheapest at $0.22 per ounce, but Amazon also had the most expensive at $0.95 per ounce for whole wheat rice cereal.
Overall, the average for jarred baby food at the three stores was $0.27 per ounce and the average for rice cereal and oatmeal was $0.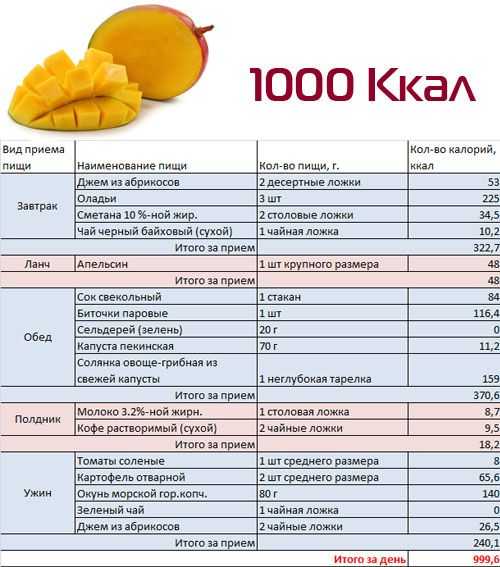 27 per ounce as well (I threw out the two most expensive because I don't know why you would pay so much when you can get it cheaper at both Target and Walmart).
I'm just making a wild guess here, but I did some calculations and figured that by purchasing the cheapest priced baby food you could spend over $300 for the six months you are feeding your baby. And lots of people actually start feeding their babies at 4 months, so it could be more like $400+!
Cost of Homemade Baby Food
As I was making my daughter's baby food, from July 2014 to January 2015, I kept track of how much I spent on all of it. It was a tedious process and I spent plenty of hours doing calculations, but now I get to share all that data with you to come out with my conclusion.
From apples down to quinoa, I listed the total cost, the # of ounces produced, and the cost per ounce in the chart on this PDF file. The average price for all of these foods came out to just 14.7 cents per ounce.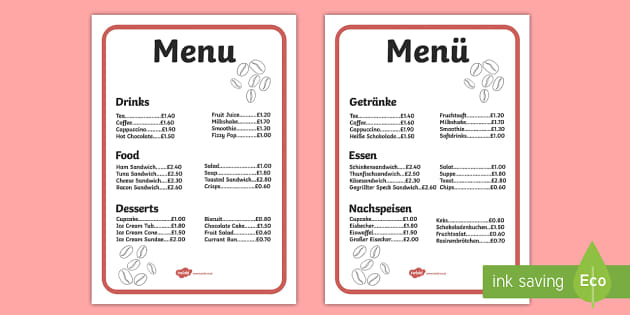 That's 12.3 cents per ounce cheaper than buying it. Keep in mind it is an average, so half of the foods cost less per ounce and half cost more per ounce.
The least expensive food I made for Bella was oatmeal at just 2.4 cents per ounce. The salmon was the priciest at 37.4 cents per ounce.
I want to remind you that I don't shop with coupons and I rarely shop around. If there is a sale, I'll take advantage of it if I need the food, otherwise, I don't shop sales either. In other words, you can definitely make baby food for cheaper if you are smart about grocery shopping.
Here is the amount of money I spent making baby food from the first month down through the sixth month:
$4.82 for 25 days
$7.94 for 33 days
$16.11 for 33 days
$20.95 for 33 days
$20.07 for 33 days
$39.42 for 30 days
I spent $109.31 for 6 months worth of baby food! That's less than $20 per month. Now doesn't that look way more appealing than spending upwards of $300?
It's obvious that if you have a baby who needs more food that you could spend twice as much as I did.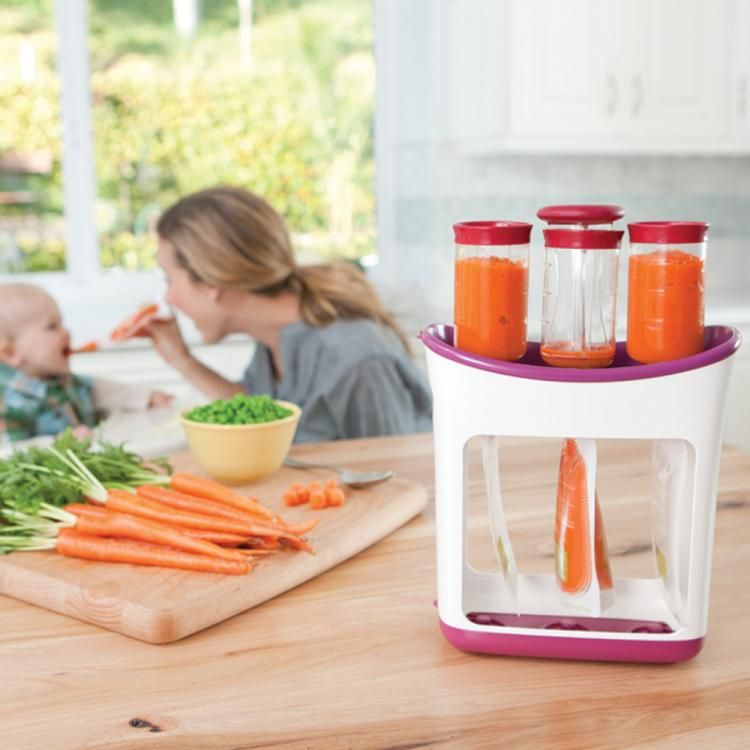 Or you could spend less, especially if you are a savvy grocery shopper.
Pros and Cons of Both Sides
I'd like to bring up some things you should consider for both sides:
Jarred Baby Food
There are other ingredients listed on the label.
Your baby may not enjoy the taste and/or the food may taste really different from the fresh version.
Commercial baby food is processed at very high temperatures in order to kill bacteria. That said, many nutrients can be lost with your baby losing out.
You have to remember to buy the food while you are shopping.
Baby doesn't have to eat the whole jar. Follow your baby's hunger cues for giving him the correct amount.
It's highly convenient and doesn't require you to do anything more than pop the top.
You get a collection of jars to keep and do what you would like with.
Homemade Baby Food
You know exactly what is in it because you made it.
You can make it with organic produce and meat and add your own spices, too.
Your baby will be able to taste fresh food.
You decide the method of preparation for the food. Fortunately, you don't have to overcook it in order to be safe.
Your shopping list will become much longer (and you'll definitely have to add your baby's meals to the meal plan so you remember what she is eating each day).
It's really easy to give baby the correct amount of food because you can start out with a small amount and add more as needed.
You will spend a good amount of time making baby food. I spent less than 3 hours per month making Bella's baby food.
You can freeze a lot of the baby food if you can't use it in time.
It is highly satisfying, in my opinion, to give your baby food that you spent time and effort preparing. All in all, I can say that, for me, homemade baby food is worth it.
If you'd like details on my homemade baby food adventures, check out all the posts here.
Charlee Flaminio
I'm a mom of 3 on a journey to feed my family nourishing foods.
Personally, I believe you can cook healthy food and still have time for your loved ones.
Latest posts by Charlee Flaminio (see all)
90,000 NETLE CHILDREN FUNCTION OF A mixture in the category "Products for children"
NAN Gipoallergen 1 Optipro (NAS), 800 g Dry Dry Mix
Delivery in Ukraine
9000 598.27 UAH
Giraffe Children's Power Store
Neocate baby food for children with food allergies (Neocate) from birth
Delivery across Ukraine
991.25 UAH
594.75 UAH
Buy
ZHIRAFA baby food store
Infant milk formula NESTLE (Nestlé) Nestogen 4 with Lactobacillus L. Reuteri from 18 months 600 g
Delivery from Brovary
lactobacilli L. Reuteri from 12 months 600 g
Delivery from Brovary
299 UAH
Buy
YouBuyMore
NESTLE infant formula (Nestlé) Nestozhen 2 with lactobacilli L. Reuteri 6 months 60 s00003
Delivery from Brovary
265 UAH
Buy
Yubuymore
Military Children's Nestle (Nestle) Nesteri L.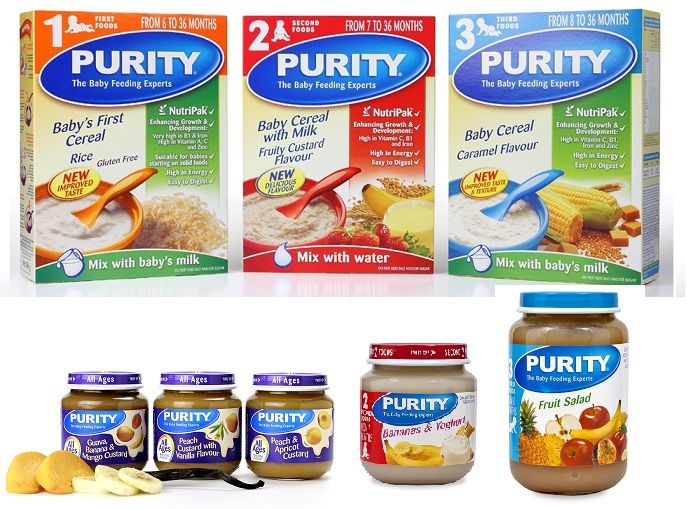 Reuteri from birth 600 g
265 UAH
Buy
YouBuyMore
Baby food Nutrilon mixture Nutrilon "Hypoallergenic" 1 from 0 to 6 months 400g
Delivery in Ukraine
379 UAH
Buy
Smart-Kids5
Functional baby food Nutrilon mixture Nutrilon "Comfort" 1 from 0 to 6 months 600g
Delivery across Ukraine iron, from birth to 12 months, 400 g
Ending
Delivery across Ukraine
2 145.90 UAH
Buy
strawberries, raspberries, mixed cereals, 6 bags of 99,0003
Delivery from Kyiv
452.95 UAH
448.42 UAH
Buy
⭐fresh⭐-nast drugs and cosmetics
Hermetic container for a mixture/baby food)
Delivery from Kyiv
222 380 UAH
Buy
ZOODIM
Powdered milk formula for baby food "Bellakt Immunis 2+"
Delivery in Ukraine
122 UAH
Buy
Belfood3
0002 Baby food - milk formula VITAPRIM 3 for children from 1 year old, 400 g
Delivery across Ukraine
G
Delivery in Ukraine
1 101.
70 UAH
Buy
UA-PHARM
Children's nutrition "Vegetable mixture" Organic (from 6 months) 190g, hall
Not available
67.43 UAH 9Ol000
254 UAH
View
Smart-Kids5
Nestle Milk formula NAN Triple comfort 0m+ 800g
Not available
717 UAH
Watch
Hermetic container for the mixture/baby food
Not available
380 UAH
Watch
ZOODIM
Dry Milk mixture "Bellakt Optimum"
Belfood
Powdered infant formula Bellakt Optimum 2+
Not available0003
Bellakt Immunis 1+ powdered milk formula for baby food
Not available
85 UAH
Watch
Not available
240.54 UAH
Watch0002 Watch
BELFOOD
Functional baby nutrition Nutrison Powder Nutrison Powder (Nutrizon Pauder) Enterent nutrition 430 g of 1 year
ACTIVE
522.61 UAH
Giraffe Baby Power Store 9000 KM-1»
Not available
120 UAH
View
Belfood
Nutricia functional enteral nutrition for children Infatrini Peptisorb from 0 to 18 months
Inaccessible
169.
04 UAH
Watch
Giraffe Baby Power Store nutrition "Bellakt KM-3"
Not available
UAH 87
View
Belfood
Powdered milk, baby food in Yekaterinburg
Catalog
Dry milk, baby food baby Istrinsky-1 Milk dry 350.0
287 287
In store
Dry milk, baby food Nutrilon-4 Junior Premium Dry Milk 1200.0 9000 9000 9000 9000
to the store
Powdered milk, baby food Nan 3 dry fermented milk drink for children over 12 months old 400.0
911
to the store
Powdered milk, baby food0003
834
1085
In the store
Dry milk, baby food Nutrilon Dry mixture allergies, 400g
1615
In the store
Doum milk, baby food Nan 3 Optipro drink milk Dry Dry for children with 12 months 800, 800, 800, 800.
0
1399
In the store
Dry milk, baby food Nutrilon dry mixture of lactose, 400g
12500003
792
In the store
Dry milk, baby food Nutrilon Military mixture Comfort 1, 400g
1105
In store
Dry milk, baby food Nutrilon-4 Junior Premium Dry milk 800,0002 1321
to the store
Powdered milk, baby food Nutrilon Milk formula Comfort 2, 400g
1100
to the store
Powdered milk, baby food Similac gold 3 powdered milk drink baby milk 400.0
778
shop
Powdered milk, baby food Similac 3 Gold dry milk Children's 400 g
939
In the store
Dry milk, nan 4 Optipro baby food with oligosaccharides 2FL Dry Dry drink 800.
0
1249
In store
Dry milk, children's power Similac Gold 3 Sukhoy Sukhoy Sukhoy Sukhoy milk drink baby milk 800.0
1362
to shop
Powdered milk, baby food Malyutka 4 dry milk drink baby milk 300.0
386
In the store
Dry milk, baby food dry Milk mixture Meiji Essential Fatty Acid Enhanced McT Formula
4686
Doumer Milk, Baby food for dry food Met
4000
Powdered milk, baby food Baby milk Nutrilon PronutriPlus 3 from 12 months, 800 g
1944
to shop0003
420
548
In the store
Kukuruznaya Mamako porridge from 5 months, pumpkin and apricot, goat milk, dry, 200 g
352
509
in the store
POW RISE Children's Mamako since 4 months Kozye Milk, Sukhaya, 200 g
286
435
In store
Greek nursery Kabrita from 4 months, goat milk, dry, 180 g
384 9000 9000
in the store
9,0003
Mamako baby rice porridge from 4 months old, goat milk, dry, 200 g
449
449
to shop
Mamako multi-grain baby food porridge from 4 months old, 5 cereals, goat milk, dry, 200 903 3002
437
in the store
Porridge oatmeal Bibikash from 5 months, goat milk, dry, 200 g
518
616
In the store
porridge corn bibikash from 5 months, Kozye Milk, Sukhaya, 200 g
484
684
In the store
porridge rice children's Mamako from 4 months, goat milk, dry, 200 g
399
635
in the store
Porridge Oatmeal Kabrita from 5 months, Kozye milk, Kozye milk, Kozye milk, Kozie Sukhaya, 180 g
417
417
In the store
porridge rice baby Kabrita from 4 months, goat milk, dry, 180 g
9000 371
879
in the Greek nurse , apple and apricot, goat milk, dry, 180 g
923
1059
In the store
Amaltea Milk Kozier is whole dry, 400 g
959
1555
in the store
AMALTEA MOLOKE KOZEY Dry, 400 g
9000 1344
1555555559 9000 9000 in store in store
Mamako baby rice porridge from 6 months old, banana, goat milk, dry, 200 g
425
999
in the store
Porridge Oatmeal Mamako from 4 months, prunes, goat milk, dry, 200 g
383
539
in the store
porridge oatmeal Kabrita from 6 months, banana and prunes, goat's milk, dry, 180 g
425
999
to the store
Multi-cereal baby porridge Mamako from 4 months, 7 cereals with berries, goat's milk, dry, 200 g
900 90 60 020003
to shop
Baby buckwheat porridge Bibikasha from 4 months old, goat milk, dry, 200 g
377
520
In the store
porridge rice children's bibikash from 4 months, goat milk, dry, 200 g
567
684
in the store
Porridge Oatmeal Mamako from 4 months, Kozye milk, Kozye milk, Kozye milk, Kozye milk dry, 200 g
399
456
to shop
Whole real milk powder GOST 26% fat.