Feeding one month old baby
1-Month-Old Baby: Milestones, Sleep & Feeding Schedule
Having your baby at home with you in the first few weeks might have felt overwhelming. As the weeks progress and you gradually adjust to this new little person in your life, you might soon be feeling more confident and comfortable. Don't get too comfortable though! Newborns develop and change rapidly, and your baby will be keeping you on your toes in weeks five, six, seven, and eight. To help you feel more prepared we'll outline some typical milestones for a 1-month-old baby, cover what you need to know about feeding and sleeping at this stage, and give you a heads-up on potential issues you might face, like colic and cradle cap.
Baby Development Milestones
Your baby is unique (you knew that, of course!) and it's normal for her to grow at her own pace. Don't be surprised if your baby's development in one area seems to lag for a few weeks, only for her to catch up soon after.
Here are some of the baby milestones to look forward to now that your baby is 1 month old.
Growth and Physical Development: Chubby Cheeks
Does it seem as if your baby's growing out of her clothes at supersonic speed? On average, babies gain about 1 to 1 ½ inches in length and about 1 ½ to 2 pounds in weight this month. At the upcoming health checkup, your healthcare provider will look at your 1-month-old baby's weight, length, and head circumference and plot these key measurements on baby growth charts. What matters is that your baby grows at a steady rate. Having said that, your baby will go through growth spurts from time to time.
You might notice that your baby's head is disproportionately larger than her body. This is perfectly normal: her head's growing a little faster and her body will soon catch up. Your baby will also start to lengthen and develop stronger muscles. Luckily, she'll still have those cute chubby cheeks for some time to come!
Senses: Eyes on That Rattle
In every waking moment, your baby is slowly taking in the sights, sounds, and smells around her.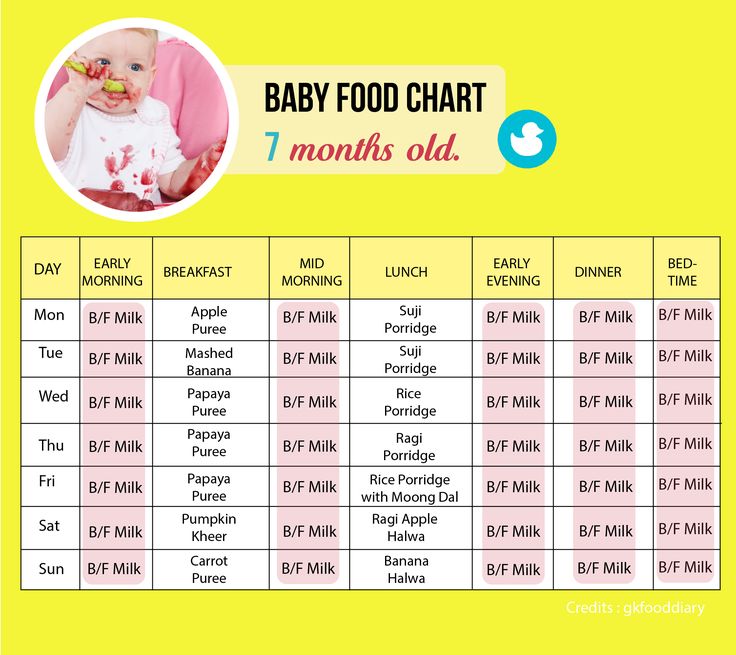 This month, your baby may be able to better focus on faces and objects, and may soon start to track them with her eyes as they move in front of her. In the next month or so she may also start to reach for objects. For example, if you hold a rattle in front of her she may start batting at it.
Movement: Working on Those Leg Muscles
This month, your baby's movements will mostly still be reflexive, but some of the reflexes present in the first four weeks may gradually start to disappear and be replaced by more controlled movement. When she's on her tummy she may briefly hold her head up, and she may start to stretch her arms out more instead of holding them close to her body. She may also start to stretch and kick her legs out. It might seem like a little thing but she's actually working hard to strengthen her leg muscles. Keep in mind: Even very young babies can roll over from time to time, so make sure you keep an eye — and hand — on her when she's up somewhere high like a changing table.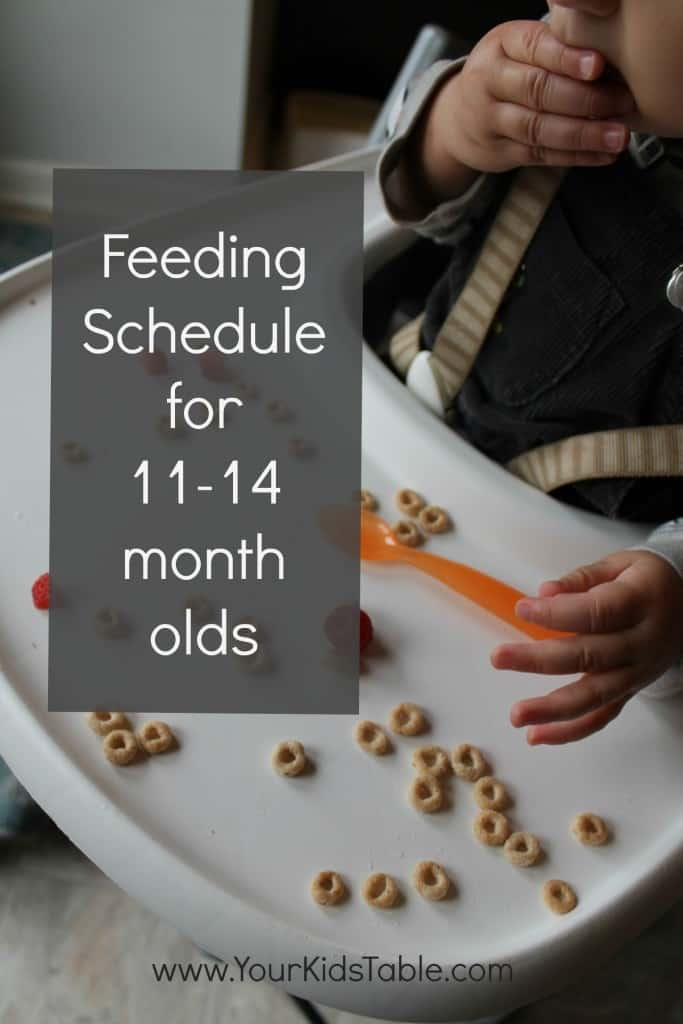 related baby tool
Keep an eye on your baby's average growth by tracking height, weight, and head circumference with our simple tool.
Fill out your baby's details*:
What is your child*
Boy Girl
This is a mandatory field.
Age (between 0 and 24 months)
This is a mandatory field.
Weight (lbs.)
This is a mandatory field.
Height (in.)
This is a mandatory field.
Head circumference (in.)
This is a mandatory field.
*Input details of your baby's last measurements. **Source: World Health Organization
Crying and Communication: Mom, I'm Bored (or Hungry)!
This month your baby can probably start communicating in a clearer way.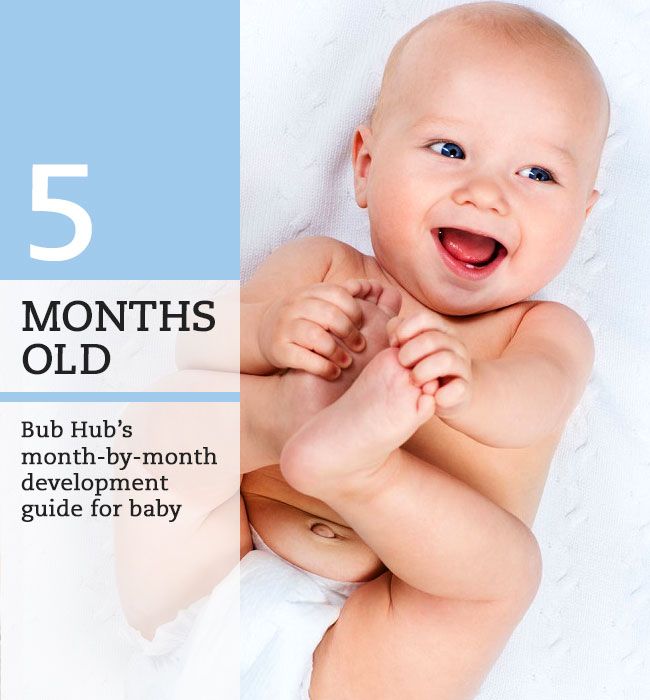 For example, if she's bored she may let you know by crying out until she's shown something new. If she's amused, she may respond by smiling. Around this time, you might also start being able to tell the difference between her hungry cries, tired cries, and irritated cries. If you haven't experienced it yet, this month you might see her first true smile, sometime called the social smile. She'll flash that little grin when she's awake, in response to something like the sound of your voice — and your heart will melt.
How to Support Your Baby's Development
Here are some things you could try this month:
Cuddle time. Cuddle your baby as much as possible — it's a great way for you and your baby to bond! Experts say the more quickly and consistently you comfort your baby when she's upset in the first six months, the less demanding she may be when she's older.

Visual stimulation. At this stage, your baby might prefer to look at objects that have straight lines on them, such as stripes or checkerboard patterns. Choose a mobile or toys with bright, contrasting colors and patterns – she won't be able to take her eyes off this visual feast!

Tactile toys. Your baby is getting to know the world through touch, too. Give her toys with different textures, shapes, and sizes.

Talking with your baby. Have a conversation with your baby by letting her "talk" using her coos, gurgles, and smiles, and talk back to her using words, sounds, and facial expressions. In time, your baby will learn to imitate you, so these early "conversations" are great for her development.

Getting physical. Gently stretch your baby's arms in front of her to form a "clap"; move your baby's legs as if she were cycling; and continue to practice tummy time. All of these help develop her muscles and movement.

Bonding. Establishing security and trust with your baby allows her to reach her full potential. Find out more about bonding with your newborn in those everyday moments.
However, keep in mind that there's only so much new information young babies can take in. Watch for signs that your baby has had enough — she might look away or cry — and give her a chance to rest.
Feeding Your 1-Month-Old Baby
You may be wondering how much to feed your 1-month-old baby as she grows. Continue to feed your baby whenever she seems hungry. At this age, that's probably about eight times in a 24-hour period for breastfed babies or about every three to four hours for bottle-fed babies. If your baby is mid-growth spurt she may want to eat a little more often.
If you're breastfeeding, check out our go-to guide to discover essential breastfeeding basics.
Burping Your Baby
Babies can swallow air when they feed — more often when they're bottle-fed than when nursing. This swallowed air can make them feel uncomfortable and fussy. To help, burp your baby during bottle feeds, or when you switch her from one breast to the other.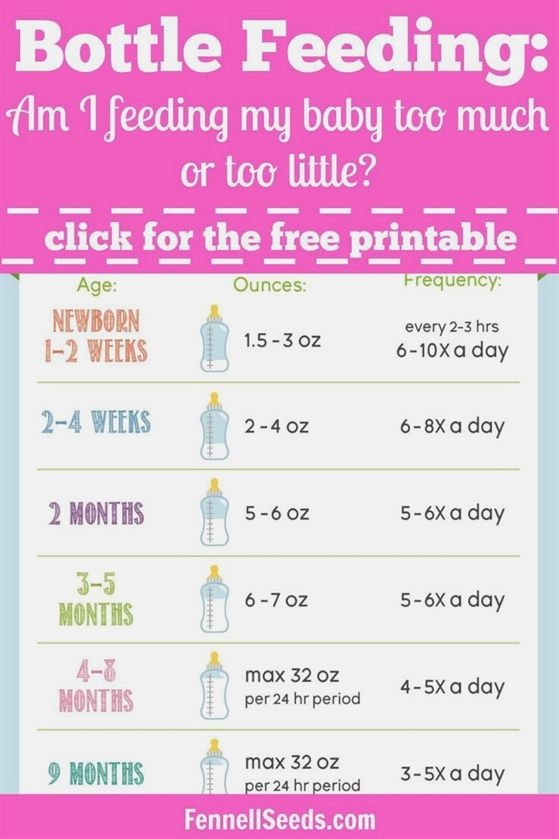 Make sure you have a burp cloth or a small blanket covering your clothes to guard against spit-up milk or formula, and try one of these burping positions and techniques:
Tracking wet and dirty diapers: At this stage, babies may produce about four to six wet diapers a day. When it comes to poopy diapers, there is a wide range of what's "normal." Most babies will have at least one bowel movement a day, but some babies may go several days or a week without pooping. This is likely totally OK so long as the consistency of the stool is normal — in other words soft and a little runny — and your 1-month-old baby is eating well and gaining weight. Consult your baby's healthcare provider if you're concerned you might be seeing too few diapers.
Given all the diapering going on, keep in mind that your baby's fragile skin needs soft, comfortable diapers — such as Pampers Swaddlers. Watch this short video about Pampers Swaddlers for sensitive skin. Download the Pampers Club app and you can even turn diapers and wipes into rewards and discounts.
How Much Sleep Does a 1-Month-Old Baby Need?
By around 4 weeks of age babies sleep about 14 to 17 hours a day — including roughly five daytime naps. With some luck, your baby might start to sleep for longer stretches overnight from about 6 weeks of age. You might be feeling super tired, but there is light at the end of the tunnel: Over time, your baby's natural biological sleep cycle will emerge, but for now it's important to allow your baby to sleep whenever she's drowsy. This is when she'll get the best quality sleep and remember to always put your baby to sleep on her back. Setting your newborn up for healthy sleep habits from an early age will benefit you immensely later on, you can already start to establish a bedtime routine and if your baby cries when you put her down, soothe her by rocking her, playing relaxing music, or talking to her softly. Feel free to pick her up for a few minutes and return her to the crib when she seems calm again.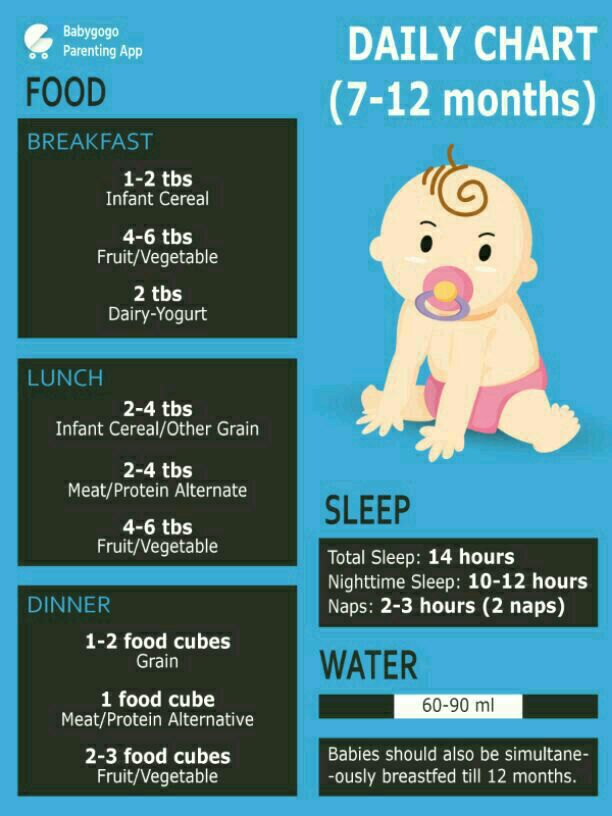 For more insights and advice on your 1-month-old's sleep, check out the Newborn Sleep Fundamentals in the Smart Sleep Coach by Pampers™. This easy-to-use app was co-developed with pediatricians and includes everything you need to know about the science behind babies' sleep. Plus, it has emotional support for you, tips on creating calming bedtime routines that encourage sleep, and a proprietary algorithm that customizes sleep coaching approaches for when it comes time to help your baby, and you, sleep longer each night.
Don't miss these must-watch sleep tips from the Smart Sleep Coach pediatric sleep consultant:
A Day in the Life of Your Baby
Here is an example of a routine for a 1-month-old baby, including bathing, sleeping, feeding, and playing:
Early Hygiene Habits
You may have already got the hang of it and your baby may look forward to bathtime fun, but if not, take a look at these short videos on how to bathe your baby and more related topics.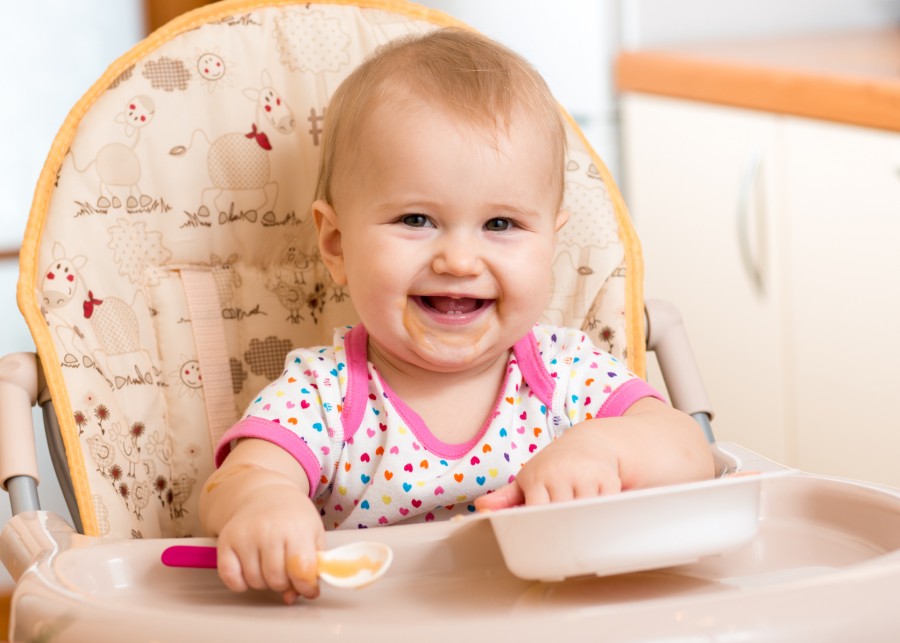 Your Baby's Health: When Is Crying Colic?
All babies cry from time to time, but crying may be a condition called colic if
your baby seems to cry each evening for hours on end

the crying sounds high-pitched

the crying seems to be for no apparent reason

you have a hard time calming him when he is crying.
Your healthcare provider may make a diagnosis of colic if your little one cries for more than three hours a day, more than three days a week, for at least three weeks straight. Colic often starts when a baby is 2 to 4 weeks old and can last until the baby is about 3 to 4 months old.
Experts aren't sure about the cause of colic, but some potential factors could include:
Gas. It could be that your baby cries because of discomfort associated with gas. If you notice your baby has a distended stomach and passes gas while crying, this could be the cause. Don't overfeed your baby. If his tummy seems distended with gas, try to lay him across your knees on his tummy, as this extra pressure on him belly may feel good for him.

Sensitivity to stimulation. Your baby may feel overwhelmed and may not yet be able to soothe himself, leading him to cry. You can try to console him by holding him while walking, rocking him in a rocking chair, putting him in a vibrating baby seat, or driving him around.

Food sensitivity. Some breastfed babies may be intolerant or sensitive to a food in mom's diet, causing discomfort and resulting in crying. Rarely, the discomfort may be caused by a sensitivity to milk protein in formula. Your baby's healthcare provider will be able to check for and diagnose any food sensitivity or intolerance.

Medical problem. In some cases, your baby may be reacting to discomfort resulting from an illness or other problem such as a hernia, which your baby's doctor will be able to check for and treat.
Although colic usually only lasts a few months, this can seem like a lifetime when your baby is in the middle of a crying spell! Sometimes, nothing will seem to work to calm him and your nerves may fray. Never shake your baby. Instead, leave him safely in his crib for a short time and take a break in another room, or ask a loved one to care for him for a few hours so you can have some much-deserved "me time." With colic, there is light at the end of the tunnel; in a few months or so those colicky crying spells will likely come to an end.
Other health issues to know about include:
Cradle cap. This condition consists of scaly patches on your baby's head. Washing his hair and gently combing out the scales may help; if not, your baby's healthcare provider may recommend a special shampoo. Read more about  cradle cap.

Diarrhea. If your baby has loose, watery stools that outnumber how many feeds he's had in a day, let your healthcare provider know.

Constipation. If your baby hasn't had a bowel movement in several days and this is unusual for him, or if you think he may be constipated, reach out to your provider.

Vomiting. If your baby is vomiting forcefully (i.e., projectile vomiting), is vomiting for more than 8 hours or after a couple of feedings, or if any kind of vomiting is accompanied by fever or diarrhea, check in with the doctor.

Spitting up. Spitting up a small amount after nursing or being burped can be normal, especially if it happens within about an hour of feeding. If your baby seems irritable during feeds or shows any other signs of being unwell, contact your baby's healthcare provider to make sure everything is OK.

Baby acne. At the start of this month, pimples may appear on your baby's face. These bumps are thought to be a result of hormones passed to your baby via the placenta which have caused the stimulation of oil glands. Try placing a clean receiving blanket under his head while he's awake, and wash his face once a day with a mild baby soap.
Regular Health Visits and Immunizations
Regular checkups at this early stage typically take place when your baby turns 1 month old and again when he's 2 months old. Of course, you can call your baby's healthcare provider any time you have a question or concern, even between visits. At your baby's regular checkups your baby's provider will
check your baby's growth and development

do a physical exam

complete any screening tests that haven't been done yet

ask how you're doing and perhaps offer advice

answer all of your questions

give you an idea of what to expect in the coming weeks and months

schedule or give your baby any immunizations that may be required in the coming weeks.
Your Life as a Parent: A Problem Shared Is a Problem Halved
You might be feeling more confident this month as some of the uncertainty you may have felt during the first few weeks starts to fade away.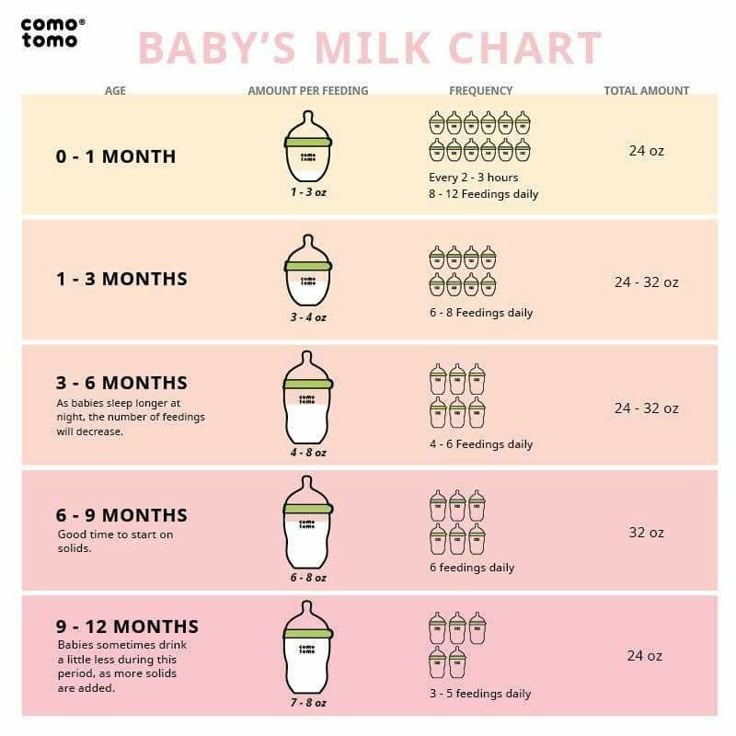 Still, talk about any concerns you have with trusted loved ones or your healthcare provider. A problem shared is a problem halved, and you might be surprised how much better you feel afterward.
If you're breastfeeding, you might experience discomfort resulting from a breast infection called mastitis. Contact your healthcare provider if you notice symptoms such as sore breasts, fever, or nausea. Don't stop nursing as this will make things worse. Keep in mind that it's safe for your baby to nurse when you have mastitis — the milk is not infected. Treatment for mastitis includes expressing milk from your breasts either by feeding or pumping, but your provider may also recommend antibiotics. Get plenty of rest and drink lots of water to help your body fight the infection. Here's more about what mastitis is and how to treat it.
Feeding Your 1- to 3-Month-Old (for Parents)
During your baby's first 3 months, breast milk or formula will provide all the nutrition needed.
Doctors recommend waiting until your baby is about 6 months old to start solid foods. Some babies may be ready for solids sooner than 6 months, but wait until your baby is at least 4 months old.
What Changes Should I Expect?
As your infant grows, feeding will change. Babies will start drinking more milk during each feeding, so they won't need to feed as often and will sleep longer at night.
Your baby's appetite will increase during growth spurts. Continue to feed on demand and increase the number of feedings as needed.
Your infant also will become more alert as the weeks go by, cooing and smiling. So there will be more interaction between you and your baby during feedings.
The following are general guidelines, and your baby may be hungrier more or less often than this. That's why it's important to pay attention to your baby's signals of being hungry or full. A baby who is getting enough might slow down, stop, or turn away from the breast or bottle.
Breastfeeding: How Much and How Often?
As babies get older, they will start to breastfeed less often and sleep for longer periods at night.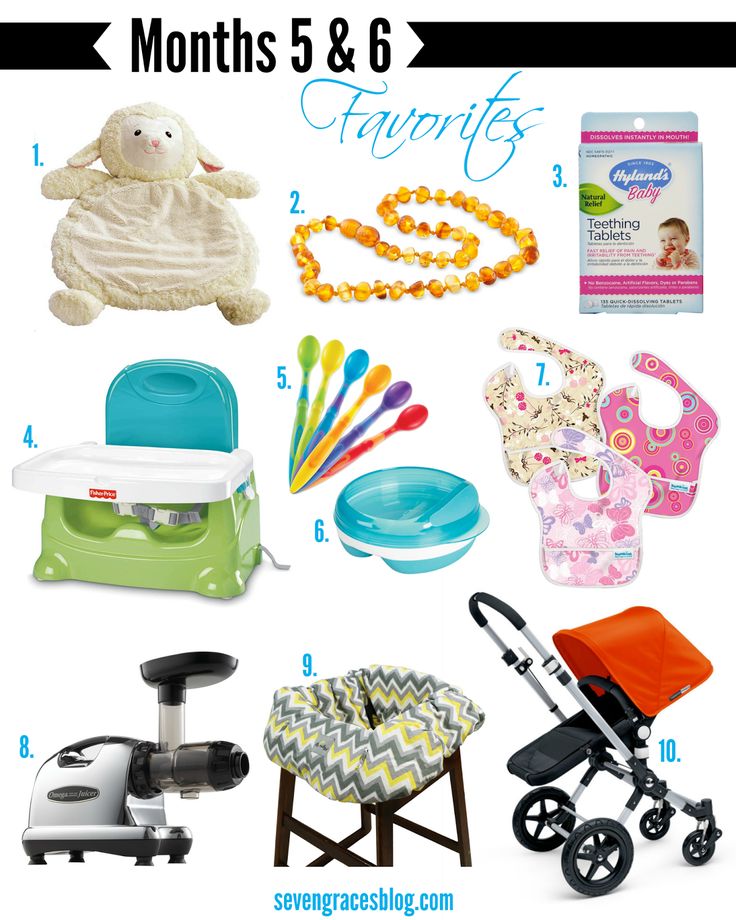 Your infant probably is eating enough if he or she:
seems alert, content, and active
is steadily gaining weight and growing
feeds six to eight times per day
is wetting and soiling diapers on a regular basis
Babies might not be eating enough if they:
don't appear satisfied
cry constantly
are irritable, even after feeding
are not making wet diapers
Call your doctor if you're concerned your baby isn't eating enough.
A few weeks after birth, breastfed babies tend to have fewer bowel movements (BMs, or poop) than they did before. At around 2 months of age, your baby may not poop after each feeding, or even every day. During growth spurts, you may notice that your little one wants to feed more often. This frequent nursing sends a signal to make more milk. Within a couple of days, supply and demand will get into balance.
Babies who get breast milk only should get vitamin D supplements within the first few days of life.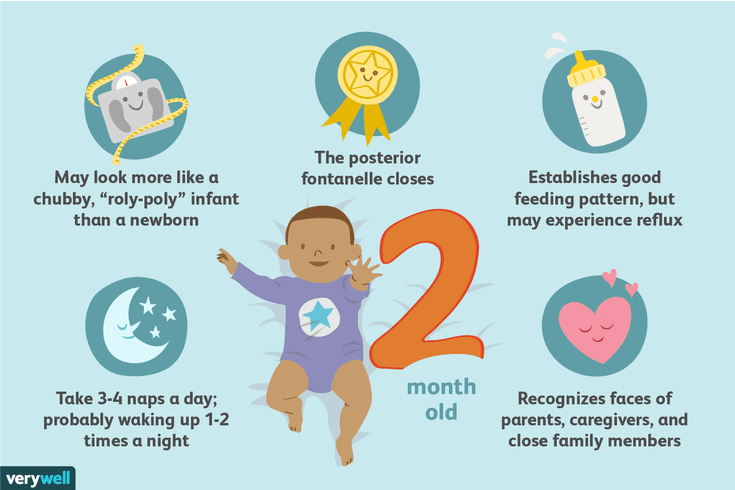 Other supplements, water, juice, and solid foods aren't usually needed.
Formula Feeding: How Much and How Often?
Babies digest formula more slowly than breast milk, so if you're bottle-feeding, your baby may have fewer feedings than a breastfed infant.
As babies grow, they can eat more at each feeding and may go for longer stretches between feedings. You'll also notice that your baby is starting to sleep longer at night.
During the second month, infants may take about 4 or 5 ounces at each feeding. By the end of 3 months, your baby may need an additional ounce at each feeding.
It's easy to overfeed a baby when using a bottle because it easier to drink from a bottle than from a breast. Make sure that the hole on the bottle's nipple is the right size. The liquid should drip slowly from the hole and not pour out. Also, resist the urge to finish the bottle when your baby shows signs of being full.
Never prop a bottle. Propping a bottle might cause choking and it increases the chances of getting ear infections and tooth decay.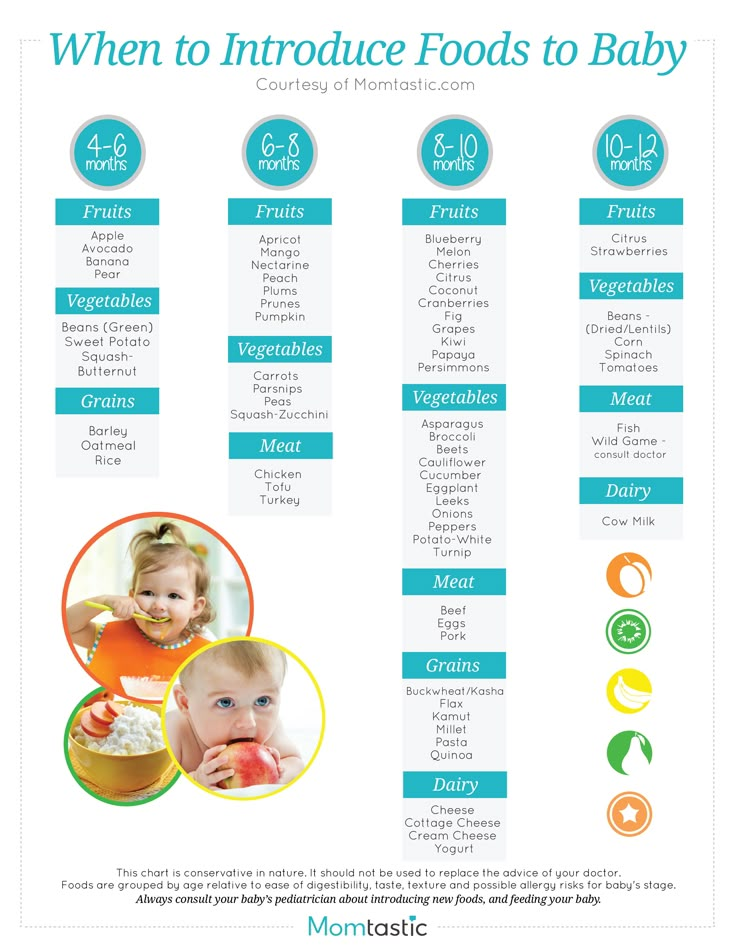 Should I Worry About Spitting Up?
It's normal for infants to "spit up" after eating or during burping. Spitting up a small amount — usually less than 1 ounce (30 ml) — shouldn't be a concern as long as it happens within an hour of feeding and doesn't bother your baby.
You can reduce spitting up in these early months by:
feeding before your baby gets very hungry
keeping your baby in a semi-upright position during the feeding and for an hour after
burping your baby regularly
avoiding overfeeding
not jostling or playing vigorously with your baby right after a feeding
If your baby seems to be spitting up large amounts, is spitting up forcefully, is irritable during or after feedings, or seems to be losing weight or is not gaining weight as expected, call your doctor. And if your child has a fever or shows any signs of dehydration (such as not wetting diapers), call the doctor right away.
Call your doctor if you have any questions or concerns about feeding your infant.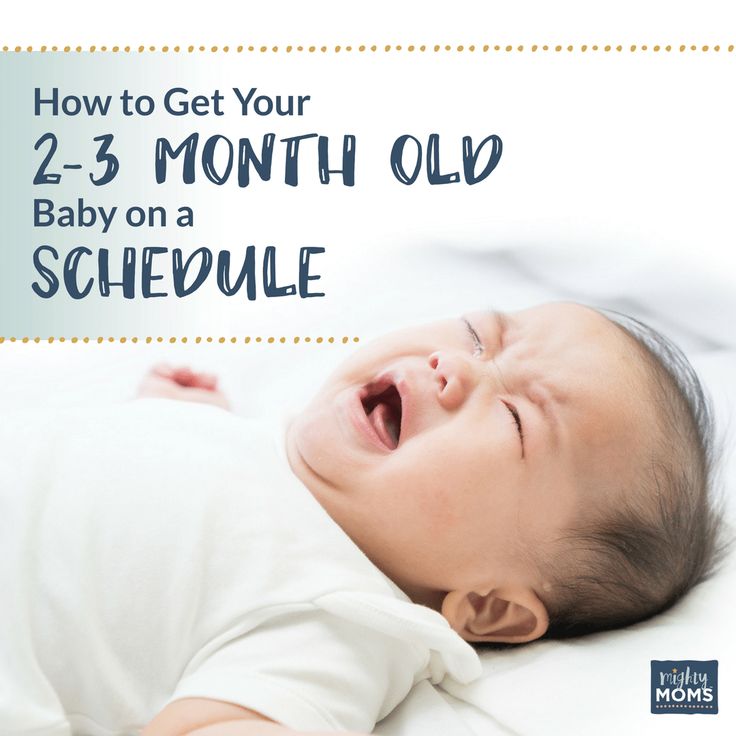 Reviewed by: Mary L. Gavin, MD
Date reviewed: November 2021
Breastfeeding after 1 month: what to expect
Do you know when breast milk production stabilizes? And how does the frequency and duration of feedings change as the baby grows? You will find answers to these questions in our recommendations for breastfeeding after the first month.
Share this information
Congratulations: You made it through the first month of breastfeeding. Your breast milk has reached full maturity 1 , its production stabilizes, and it leaks almost or not at all from the chest. Don't worry, it's not getting less milk, it's just that your breasts are better able to produce and store it now. 2 At the age of six weeks, your baby will begin to please you with his charming toothless smiles, and by two months you will already have 500-600 feedings behind you. With a favorable development of events, problems with latch on by this point will already be resolved, and you can simply enjoy the convenience and benefits of breastfeeding.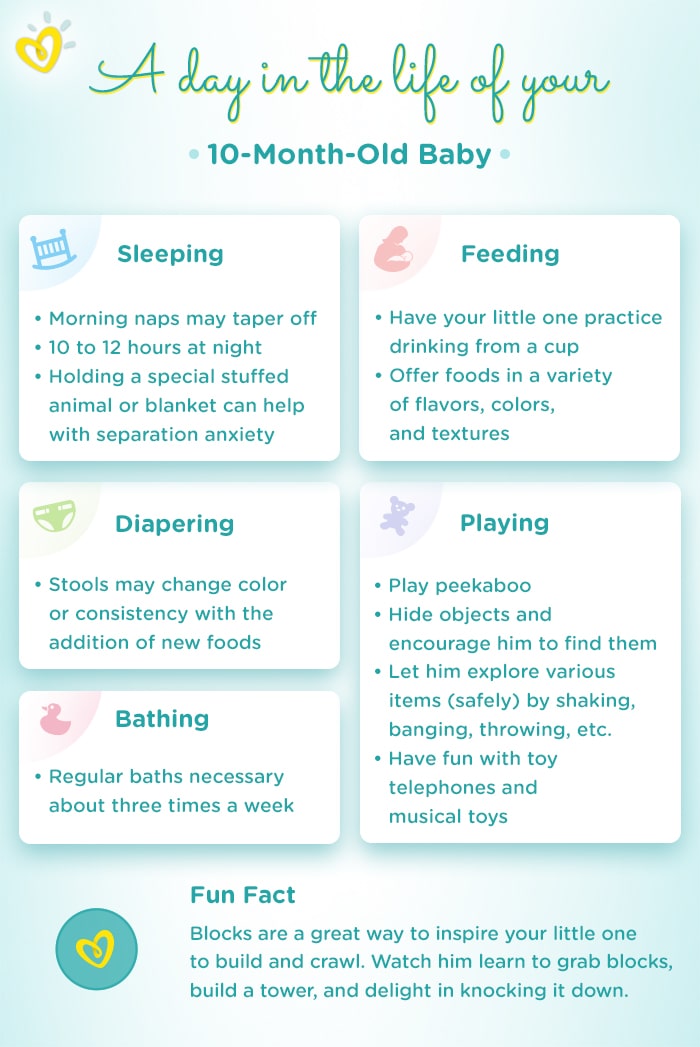 When does breastfeeding decrease?
"Normal" feeding frequency for babies aged one to six months varies considerably, with some needing four feedings a day, others asking to be breastfed 13 times a day. 3
"From the age of one month, the amount of milk a baby consumes per feed increases, so that he can go without food for longer," explains Cathy Garbin, a recognized international expert on breastfeeding, "A baby's stomach grows, so he eat more at one time. In addition, mature milk allows him to stay full longer."
Feeding can last from 12 minutes to one hour -
the habits of babies vary so much! 3 But if the child is gaining weight and falls within this range, there is no cause for concern.
What is most surprising, no matter how often the baby eats, he consumes approximately the same amount of milk per day - both at one month and at six, when it is time to start complementary foods with solid food. 4
"However, sometimes the baby eats more and sometimes less, especially when he is unwell.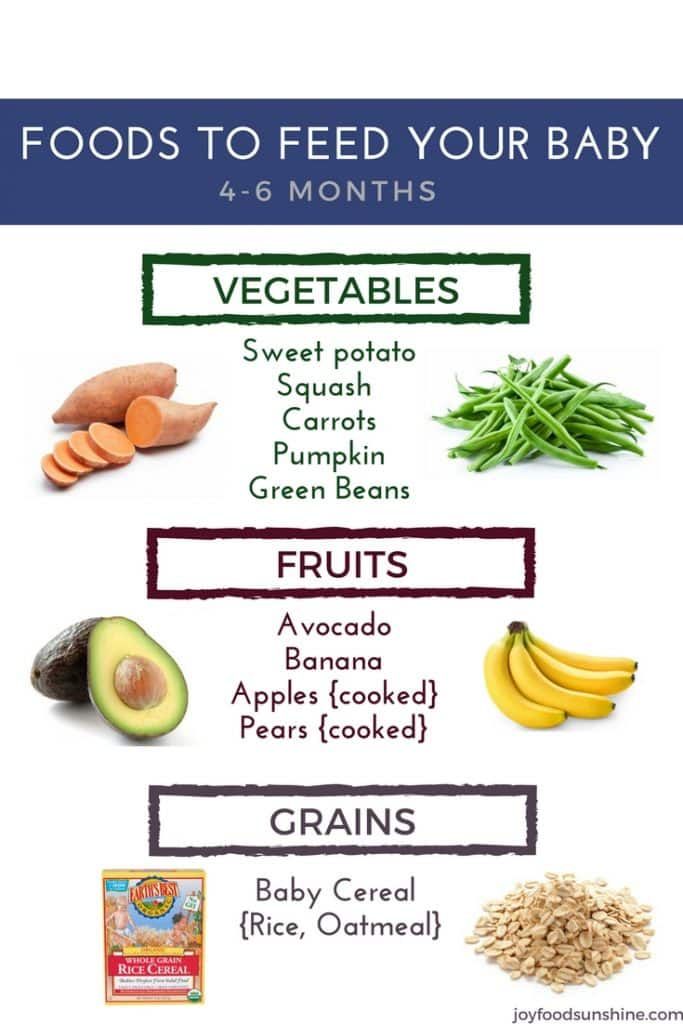 It's better to just listen to his needs," Katie explains.
Is breast milk enough for the first six months?
Yes. Breast milk contains everything a baby needs for the first 90,023 six months of life—exclusively breastfed babies don't even need to drink more water! 5 Until about six months of age, a child's digestive system is simply not adapted to the digestion of solid food, and he will be able to drink cow's milk only after a year.
In addition, breastfeeding during this period prepares the child for further development. It strengthens the muscles of the mouth, develops the jaw and helps straighten the teeth 6.7 . All this will come in handy when the baby begins to eat and talk. And because what you eat and drink affects how your breast milk tastes, your baby discovers new tastes even before he starts eating solid foods. 8
In addition, when your baby is sick, your body produces breast milk that is
rich in antibodies that help fight infection.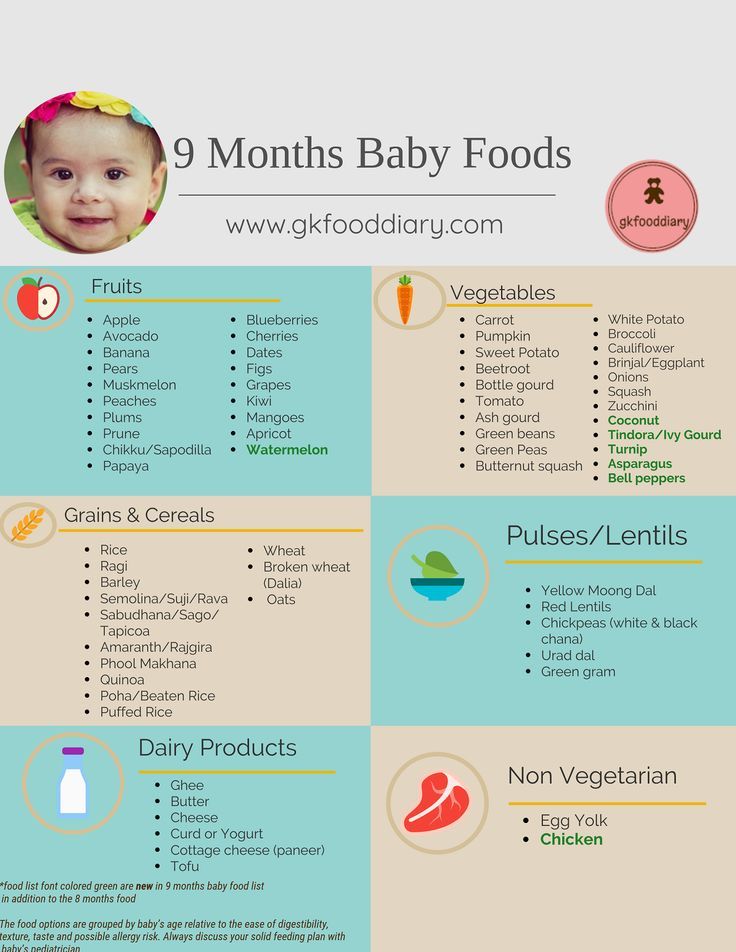 9 In other words, milk continues to protect the baby for many months as he grows and becomes more active.
Breastfeeding is also very comfortable once you get used to it. Claudia, a mother of two from the UK, notes: "No need to sterilize a mountain of bottles, prepare formula, carry it all with you, warm it up - in general, breastfeeding turned out to be very convenient, especially when my babies grew up and we began to leave the house more often. ".
At what age does a breastfed baby start sleeping through the night?
Waking up at night is normal for babies. Most babies between the ages of one and six months consume one-fifth of their daily milk requirement at night, so nighttime feedings should not be neglected if you want your baby to get the required amount of calories. 3
"It really depends on what you mean by 'sleep through the night'," says Cathy. "And it's better than waking up every two hours anyway! I have met infants who, starting at six weeks old, fell asleep at 19:00 and woke up at 7:00, but most continue to wake up frequently at night after this age.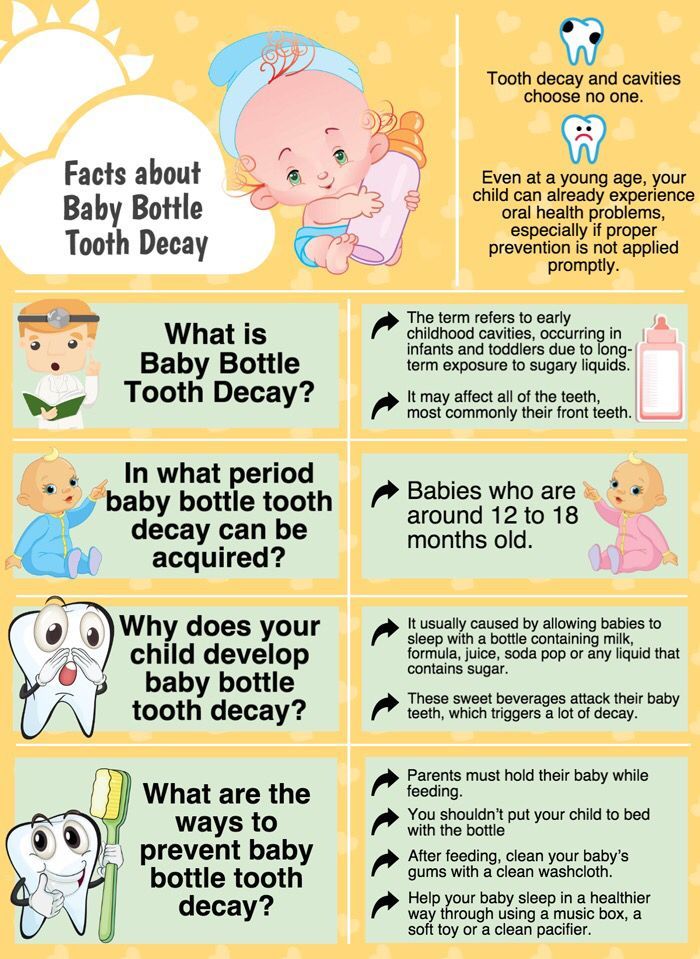 All children are different."
In Wales, a study of more than 700 infants showed that almost 80% of children aged 6 to 12 months wake up at least once a night, and 25% of them wake up three times or more. And it did not depend on what type of feeding the child is on - breastfeeding or artificial. 10
And if nighttime awakenings are unavoidable anyway, breastfeeding is at least comfortable! Maina, a mother of two from Australia, agrees: "You can even take a nap while feeding in the middle of the night - both the body and the baby do their job on autopilot. No need to plan, measure, sterilize anything - ready-made food at the right temperature is right in your chest. I think it's ideal."
My child wakes up more often. Perhaps he is hungry?
Around four months of age, a baby's sleep patterns change as they develop deep and light sleep phases like an adult. Because of this, he may wake up more often at night. "At four months, sleep is more of a problem than feeding," Cathy admits.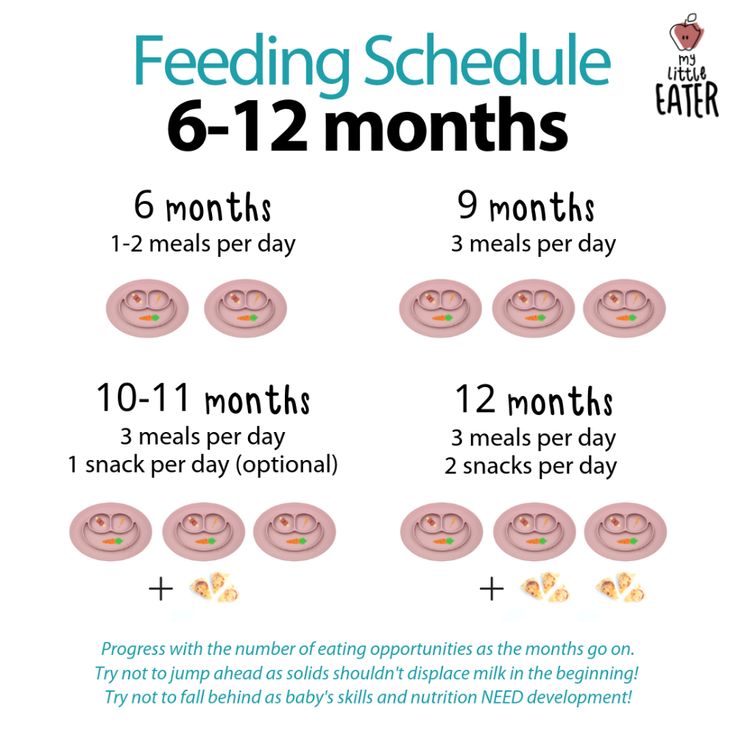 "It can be exhausting, but try to adapt and be patient."
Some call this " a four-month sleep regression ", but "progress" is more appropriate here. From the outside it may look like a step back, but in fact the child is approaching an important stage of development. He learns quickly, begins to become aware of the world around him, his perception is sharpened and, perhaps, there is anxiety about being separated from his mother. Crying when waking up and being able to eat milk cuddled up to mommy's chest is a way for a baby to calm down. 11–13
Resist the urge to "supplement" your baby with formula or start solid foods early
in an attempt to improve his sleep. Breast milk contains
hormones that make you sleepy and help you both relax
. Research shows that breastfeeding mothers actually sleep longer at night than mothers of formula-fed or mixed-fed babies
. 14
How does teething affect breastfeeding?
Teething usually begins around four months of age.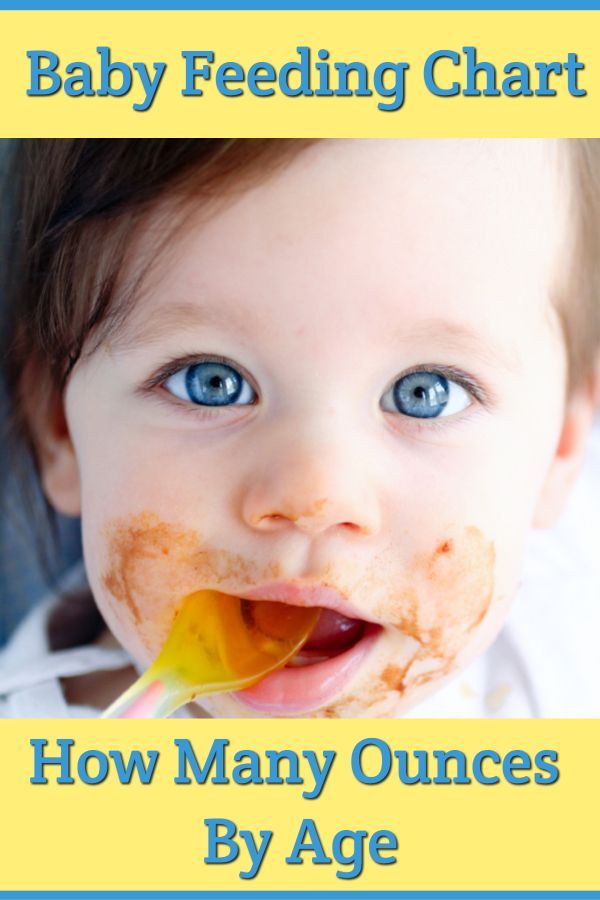 When a baby has gum pain, he becomes restless, throws his chest and cries. All this, of course, is unpleasant.
However, breastfeeding can be an excellent sedative.
Studies have shown that babies who are breastfed
during the vaccination period cry less and forget pain more quickly. 15 Breastfeeding during teething can have the same calming effect.
An unpleasant side effect may be the child's attempts to try out his new teeth on the mother's breast. "Sometimes children flirt and bite their mother's nipples. This can be felt in advance by how the behavior of the child changes when feeding: before biting, he removes his tongue, explains Cathy, "Usually this is not a problem and only happens a couple of times. It is enough to stop feeding, affectionately say that biting is not good, and the baby will soon leave this fun.
How to continue feeding if you have to be separated from the baby?
It happens that during the first six months, when the baby is still fully breastfed, the mother needs to be away for several hours - or even longer if she has to go to work or go away on business for a couple of days.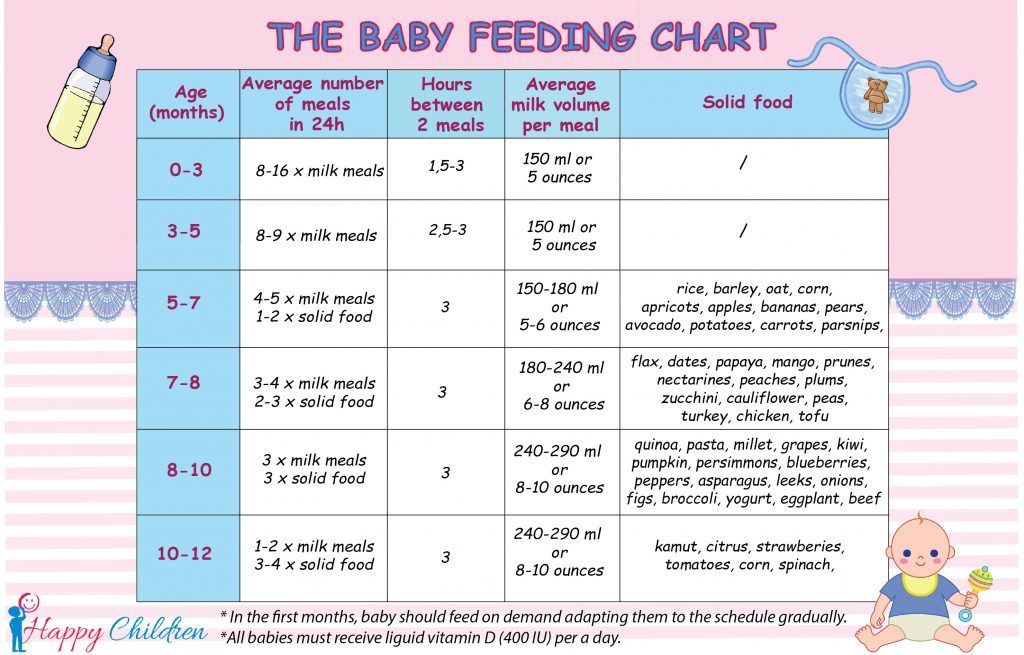 But this does not mean that you should stop breastfeeding. You can still feed your baby healthy breast milk - just express it and have someone give it to your baby when you're away. Here's Katie's advice:
"Start expressing milk a couple of days in advance, in small batches, 40-60 ml at a time. So you will have the necessary supply for the time of your absence, but at the same time the amount of milk produced will remain the same.
If you have to return to work, check with your employer about your daily schedule. Many mothers breastfeed their babies in the morning, evening and night, and pump milk at lunchtime to relieve discomfort and create a reserve for the next day.
This usually turns out to be much easier than one might think, and today many companies are well placed to do this, notes Cathy. "Breast pumps make it easy to solve this problem."
Natalie, mother from the USA, shares her experience: "I feed Dylan as soon as he wakes up, and sometimes again before leaving for work, in order to maintain milk production and not lose contact with the child.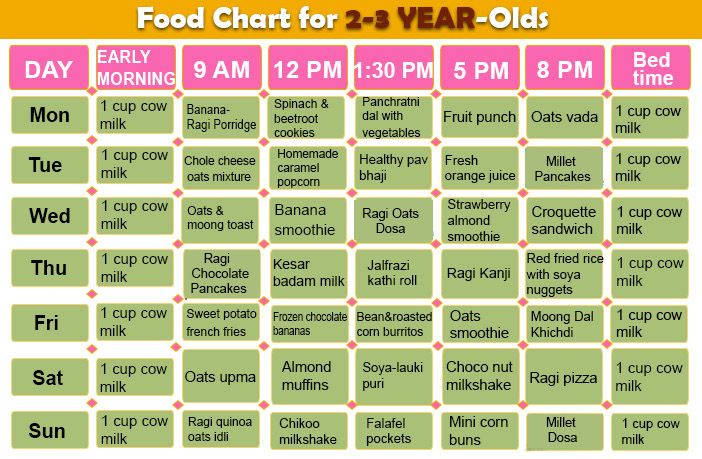 At work, I pump twice the next day (in my absence, he eats two bottles of breast milk), and after work I rush home for the evening feed. I don't pump on the weekends - we resume regular breastfeeding."
Can breastfeeding continue after the introduction of solid foods?
When your baby begins to show interest in food and can sit up on his own - usually around six months of age - it's time to start solid foods. However, it is not necessary to stop breastfeeding, Cathy explains: "A baby's iron stores during pregnancy are depleted by six months, so he needs additional sources of this element.
Start complementary foods with solid foods, but remember that breast milk remains a more important source of calories and nutrients until the baby is eight to nine months old. By this time, he will be eating much more solid food, but he will still need to breastfeed four to five times a day. By 12 months, the frequency of feeding may be two to six times a day. All babies are different, and many of them at this age are still getting half their daily calorie intake from breast milk.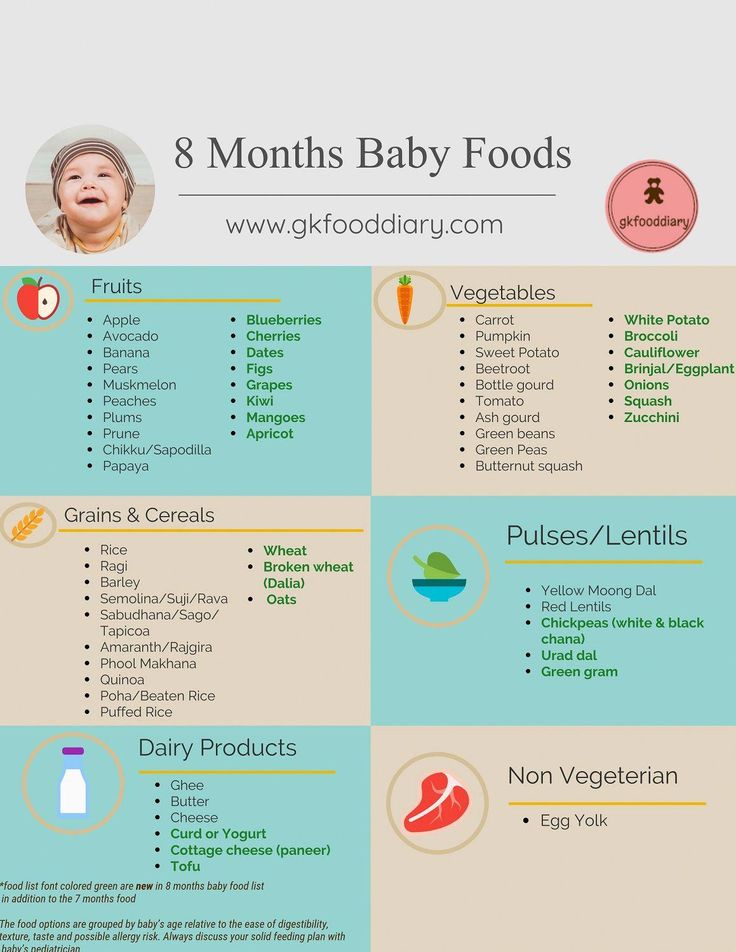 "
Don't forget that breast milk can be added to solid foods, such as cereals and purees, so that the baby can taste the familiar taste. If possible, use milk expressed just before feeding (not thawed) and add just before serving to keep bacteria and nutrients alive. 16
You may be pressured by others to stop breastfeeding when your baby is six months old, but the longer you breastfeed or pump milk, the better for you and your baby.
How long can I continue breastfeeding?
"The World Health Organization recommends breastfeeding along with solid foods until at least two years of age because it plays an important role in supporting immunity," says Cathy. feels bad".
At eight months, the baby sometimes breastfeeds four times a day, but by one year old, the frequency of feedings can be reduced to two times a day. You yourself will understand which feeding regimen is more suitable for you and your baby. For example, Jane, a mother of two from the US, breastfed until the age of two: "I breastfed when I was at home - in the evenings and on weekends, when the children wanted to be close to me," says Jane, "It helped a lot when they were sick .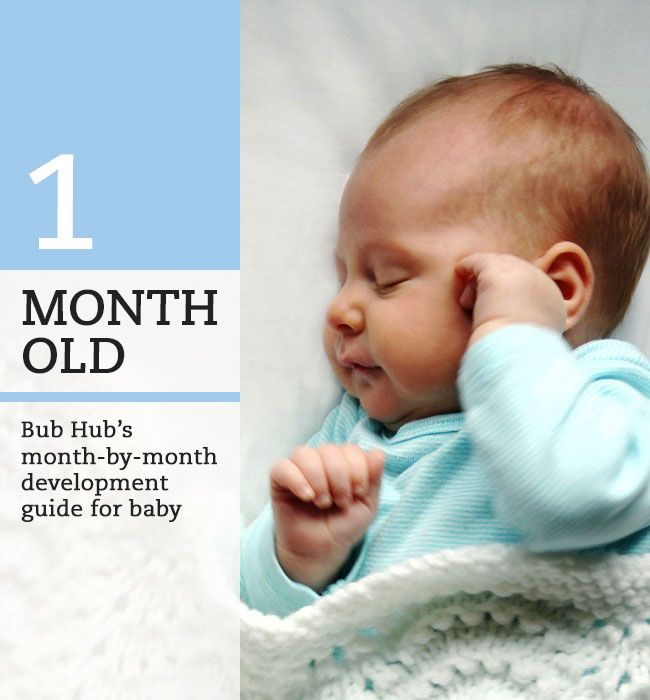 Breastfeeding has become my favorite form of comfort."
"When my son got a little older and bolder, he still often asked me to breastfeed him - as if to calm down and gain strength," recalls Amy, a mother of two children from Canada, "When he happened to hit or skin his knee , breastfeeding was a wonderful way to comfort him."
If your baby is over a year old and you are still breastfeeding, people around you will probably tell you that this way he will never wean. But if children are not pressured, they usually refuse to breastfeed themselves between the ages of two and four. 17
"I didn't intend to breastfeed for so long, but as a result, I still breastfeed my four-year-old daughter and 22-month-old son," says Suzanne, mother of two from the UK, "I breastfeed my youngest before and after work, and in I express milk on business trips. The eldest daughter likes to breastfeed a little before bed or when she is upset - this is a great way to make contact.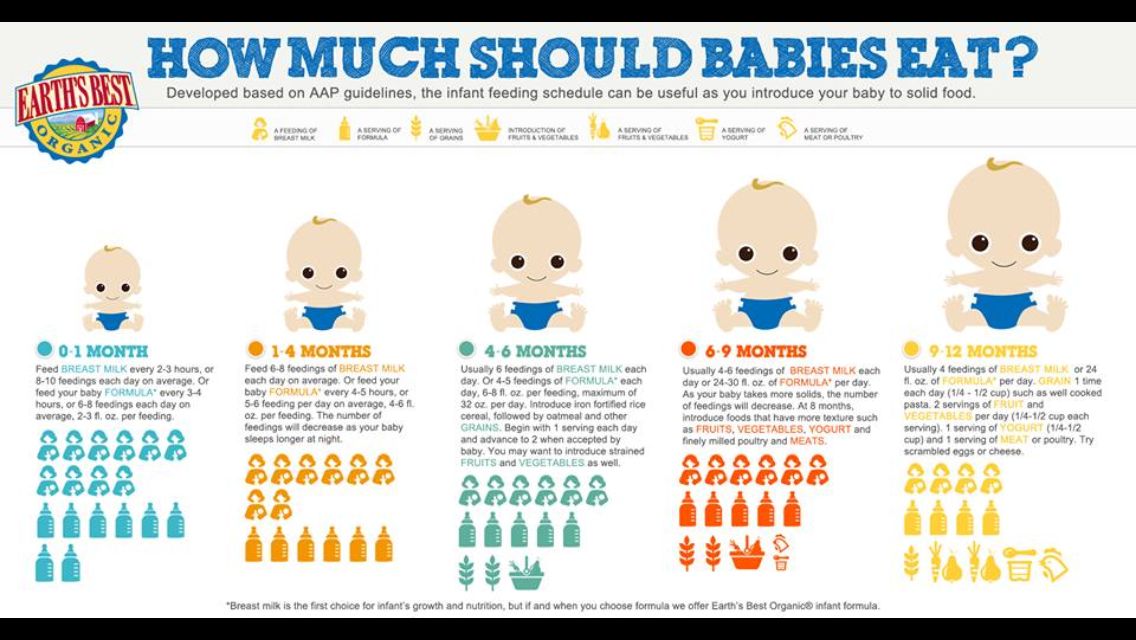 When I get tired of it, I remind myself what great benefit and comfort it brings them. I now plan to pursue a baby-initiated end breastfeeding strategy — let them decide when to stop."
For more information on what to expect and lots of tips and tricks, see our guide Breastfeeding Problems After the First Month.
Literature
1 Ballard O, Morrow AL. Human milk composition: nutrients and bioactive factors. Pediatr Clin North Am . 2013;60(1):49-74. - Ballard O., Morrow A.L., "Composition of breast milk: nutrients and biologically active factors." Pediatrician Clean North Am. 2013;60(1):49-74.
2 Kent JC et al. Principles for maintaining or increasing breast milk production. J 2012;41(1):114-21. - Kent J.S. et al., "Principles for Maintaining and Increasing Milk Production". J Obstet Ginecol and Neonatal Nurse. 2012;41(1):114-121.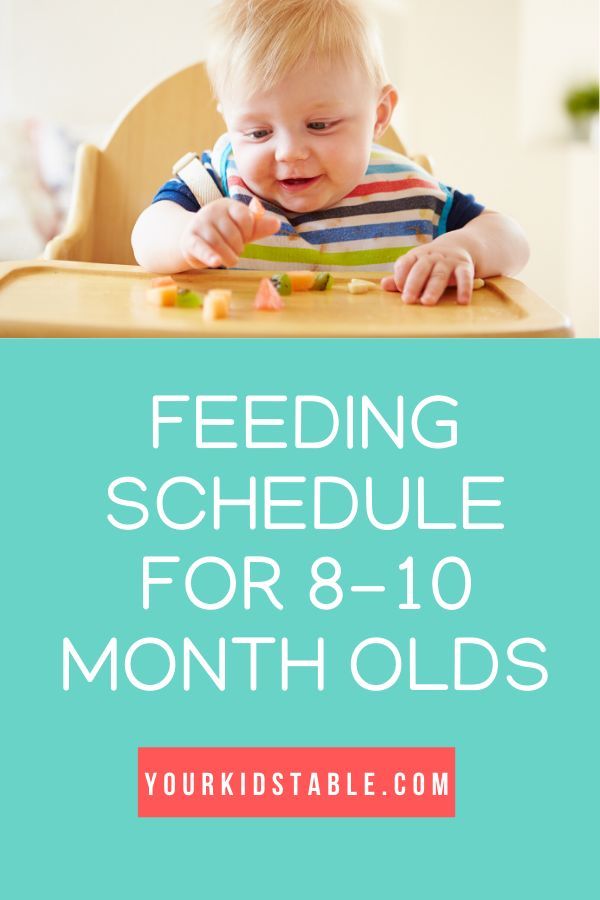 3 Kent JC Volume and frequency of breastfeedings and fat content of breast milk throughout the day. Pediatrics. 2006;117(3): e 387-395. - Kent J.S. et al., "Amount and frequency of breastfeeding and fat content of breast milk during the day." Pediatrix (Pediatrics). 2006;117(3):e387-95.
4 Kent JC et al. Longitudinal changes in breastfeeding patterns from 1 to 6 months of lactation. Breast Med . 2013;8(4):401-407. - Kent J.S. et al., Longitudinal changes in breastfeeding patterns from 1 to 6 months of lactation. Brest Med. 2013;8(4):401-407.
5 Almroth S, Bidinger PD. No need for water supplementation for exclusively breast-fed infants under hot and arid conditions. Trans R Soc 1990;84(4):602-604. - Elmroth S., Bidinger P.D.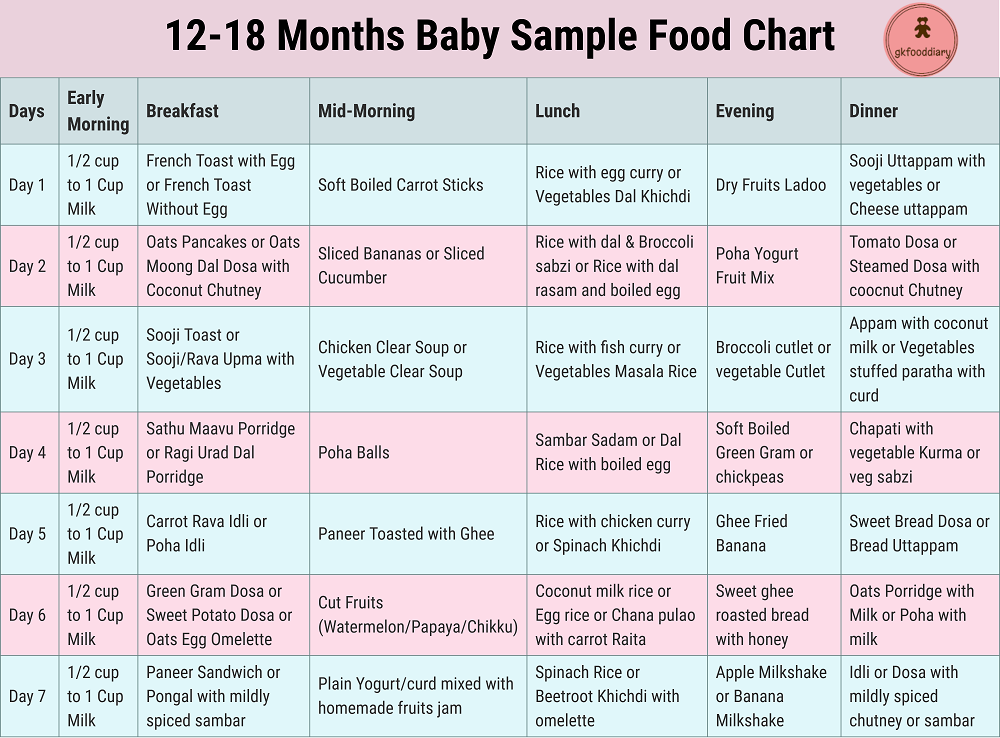 , "No need for supplementation of exclusively breastfed infants in hot, dry conditions." Trans R Sots Trop Med Hyg. 1990;84(4):602-604.
6 Victora CG et al . Breastfeeding in the 21st century: epidemiology, mechanisms, and lifelong effect. Lancet. 2016;387(10017):475-490. - Victor S.J. et al., "Breastfeeding in the 21st century: epidemiology, mechanisms and long-term effects". Lancet 2016;387(10017):475-490.
7 Peres KG et al. Effect of breastfeeding on malocclusions: a systematic review and meta - analysis. Acta Paediatr. 2015;104( S 467):54-61. - Perez K.G. et al., "The impact of breastfeeding on malocclusion: a systematic review and meta-analysis". Akta Pediatr. 2015;104(S467):54-61.
8 Mennella JA, Beauchamp GK. Maternal diet alters the sensory qualities of human milk and the nursling's behavior.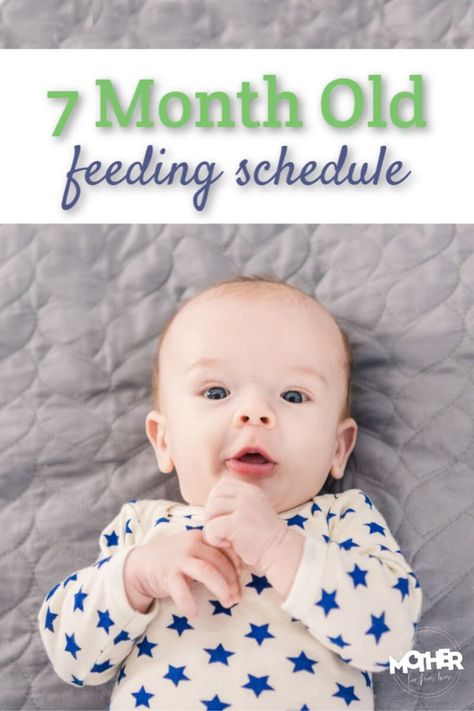 Pediatrics. 1991;88(4):737-744. - Mennella, JA, Beauchamp, GK, "Maternal nutrition influences the organoleptic properties of breast milk and infant behavior." Pediatrix (Pediatrics). 1991;88(4):737-744.
9 Hassiotou F et al. Maternal and infant infections stimulate a rapid leukocyte response in breastmilk. Clin Transl immunology. 2013;2(4). - Hassiot F. et al., "Infectious diseases of the mother and child stimulate a rapid leukocyte reaction in breast milk." Clean Transl Immunology. 2013;2(4).
10 Brown A, Harries V. Infant sleep and night feeding patterns during later infancy: Association with breastfeeding frequency, daytime complementary food intake, and infant weight. Breast Med . 2015;10(5):246-252. - Brown A., Harris W., "Night feedings and infant sleep in the first year of life and their association with feeding frequency, daytime supplementation, and infant weight.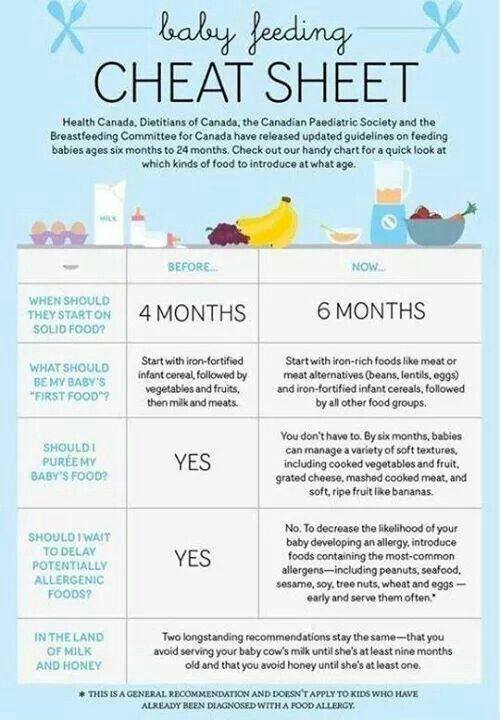 " Brest Med (Breastfeeding Medicine). 2015;10(5):246-252.
11 Infant sleep information source. [Internet]. Normal Infant Sleep Development; December 2017 [cited 2018 Feb] - All about baby sleep. [Internet] "The development of normal sleep in a child", December 2017 [cited February 2018].
12 Baby sleep science. [Internet]. The-Four-Month-Sleep-Regression-What-is-it-and-What-can-be-Done-About-it. March 2014 [ cited 2018 Feb ] - The science of baby sleep. [Internet], "Four-month sleep regression: what it is and what to do about it." March 2014 [cited February 2018].
13 The Myth Of Baby Sleep Regressions – What's Really Happening To Your Baby's Sleep? [Internet]. Pinky Mckay ; December 2017 [ cited 2018 Feb ] - "The Myth of Baby Sleep Regression - What's Really Happening to Your Baby?" [Internet].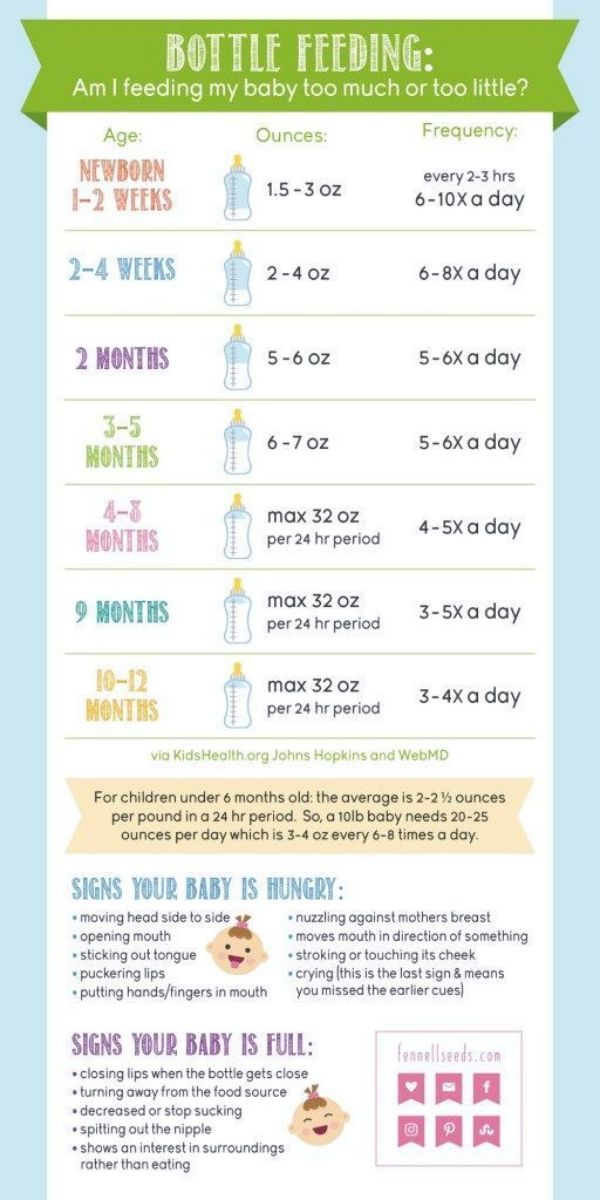 Pinky McKay, December 2017 [cited February 2018].
14 Kendall - Tackett K ET Al . The effect of feeding method on sleep duration, maternal well-being, and postpartum depression. Clinical Lactation . 2011;2(2):22-26. - Kendall-Tuckett K. et al., "Influence of feeding pattern on sleep duration, maternal well-being and the development of postpartum depression." Clinical Lactation. 2011;2(2):22-26.
15) Harrison D et al. Breastfeeding for procedural pain in infants beyond the neonatal period. Cochrane Database Syst Rev . 2014;10. — Harrison D. et al., "Breastfeeding for Relief of Medical Pain in the Neonatal Period." Cochrane Database of System Rev. 2014;10:CD11248
16 Czank C et al.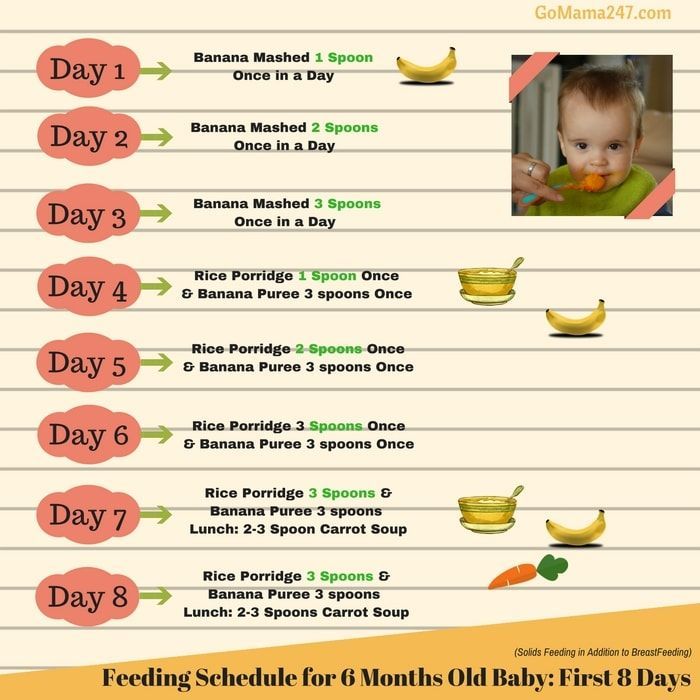 Retention of the immunological proteins of pasteurized human milk in relation to pasteurizer design and practice. Pediatr Res . 2009;66(4):374. - Zhank S. et al., "Retention of immunological proteins in pasteurized milk depending on the technique and practice of pasteurization". Pediatrician Res. 2009;66(4):374.
17 Weaning from the breast. (2004). Paediatr Child Health, 9(4):249–253. - "Weaning from the breast" (2004). Pediatrician Child Health, 9(4):249–253.
Breastfeeding in the first month: what to expect
Not sure how to establish lactation and increase milk production? If you need help, support, or just want to know what to expect, read our First Month Breastfeeding Recommendations
Share this information
The first weeks of breastfeeding are a very stressful period. If at times you feel like you can't handle it, know that you are not alone.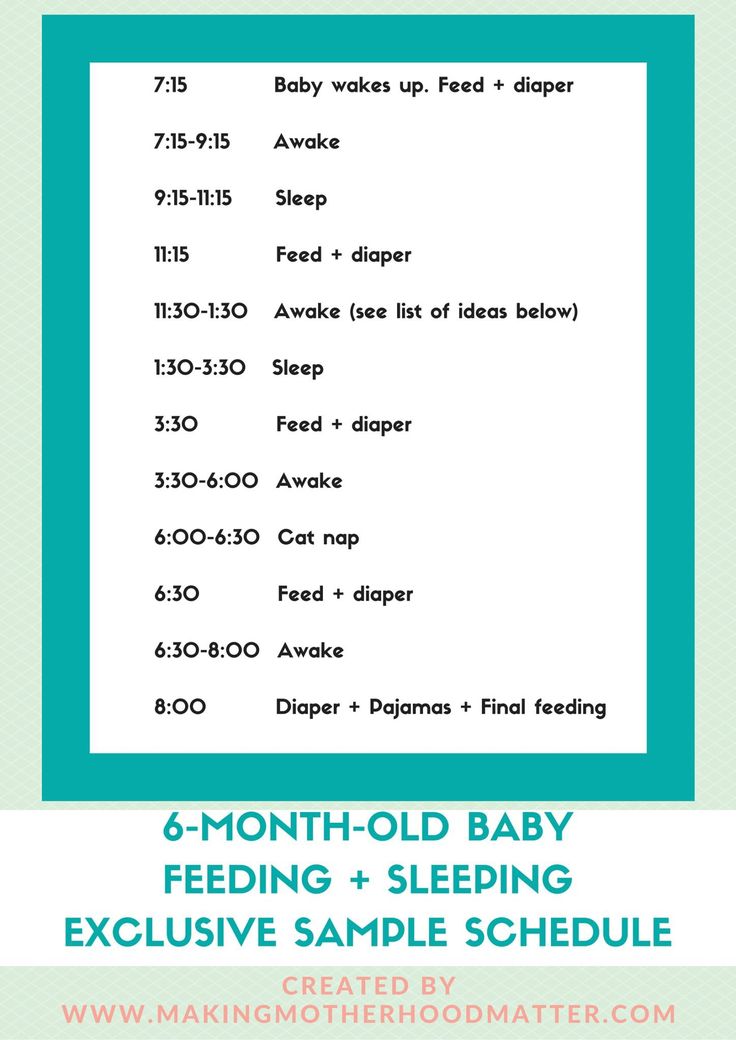 Feeding your baby all day long is completely natural and helps produce breast milk, but can be quite tiring at times. Be patient, think about yourself and remember: after the first month, when milk production stabilizes, it will become easier.
How often should a baby be breastfed?
Babies are born with a small stomach that grows rapidly with increasing milk production: in the first week it is no larger than an apricot, and after two weeks it is already the size of a large chicken egg. 1.2 Let the child eat as much as he wants and when he wants. This will help him quickly regain the weight lost after birth and grow and develop further.
"Be prepared to feed every two to three hours throughout the day. At night, the intervals between feedings can be longer: three to four or even five hours, says Cathy Garbin, a recognized international expert on breastfeeding. Some eat quickly and are satiated in 15 minutes, while others take an entire hour to feed.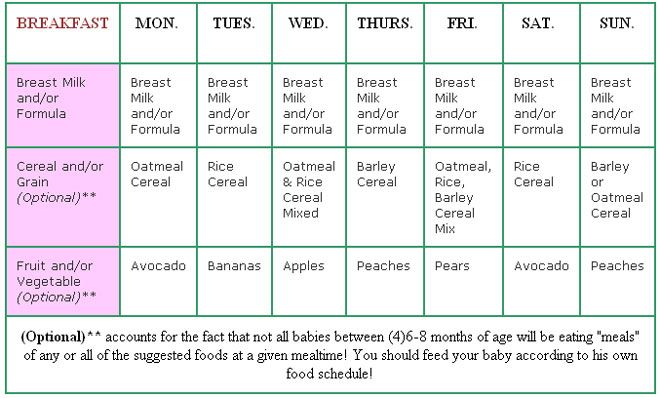 Do not compare your breastfeeding regimen with that of other mothers - it is very likely that there will be nothing in common between them.
At each feed, give your baby a full meal from one breast and then offer a second one, but don't worry if the baby doesn't take it. When the baby is full, he lets go of his chest and at the same time looks relaxed and satisfied - so much so that he can immediately fall asleep. The next time you feed, start on the other breast. You can monitor the order of the mammary glands during feeding using a special application.
Why does the child always ask for a breast?
The first month is usually the hardest time to breastfeed. But do not think that because the baby is constantly hungry and asks for a breast almost every 45 minutes, then you do not have enough milk.
In the first month, the baby needs to eat frequently to start and stimulate the mother's milk production. It lays the foundation for a stable milk supply in the future.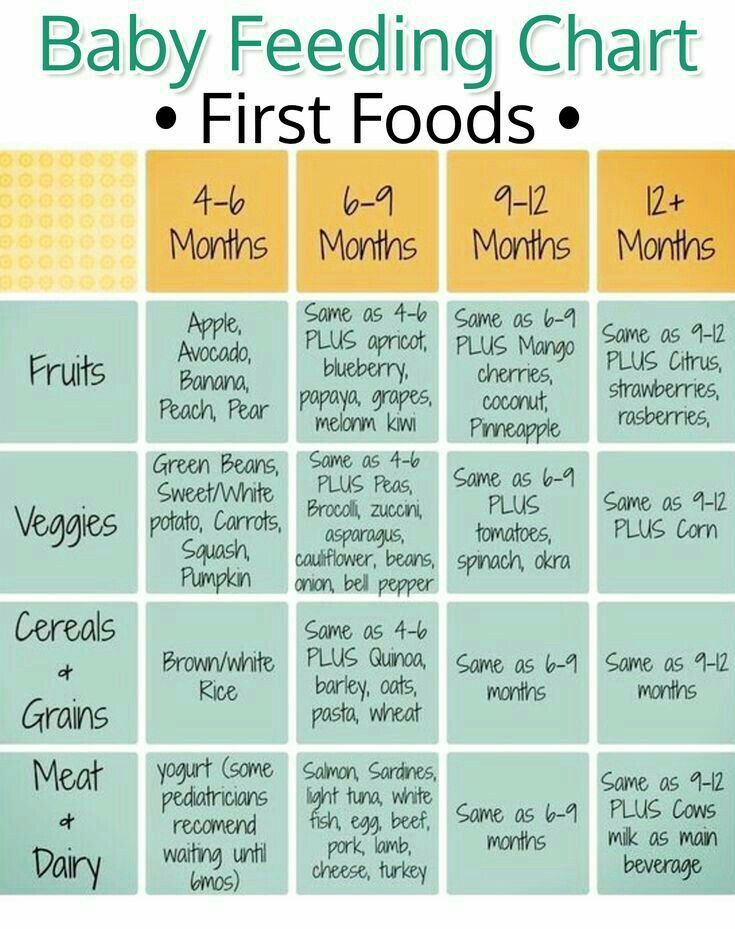 3
In addition, we must not forget that the child needs almost constant contact with the mother. The bright light and noise of the surrounding world at first frighten the baby, and only by clinging to his mother, he can calm down.
Sarah, mother of three from the UK, confirms: "Crying is not always a sign of hunger. Sometimes my kids just wanted me to be around and begged for breasts to calm them down. Use a sling. Place the cradle next to the bed. Don't look at the clock. Take advantage of every opportunity to relax. Forget about cleaning. Let those around you take care of you. And not three days, but six weeks at least! Hug your baby, enjoy the comfort - and trust your body."
Do I need to feed my baby on a schedule?
Your baby is still too young for a strict daily routine, so
forget about breastfeeding schedules and focus on his needs.
"Volumes have been written about how to feed a baby on a schedule, but babies don't read or understand books," Cathy says.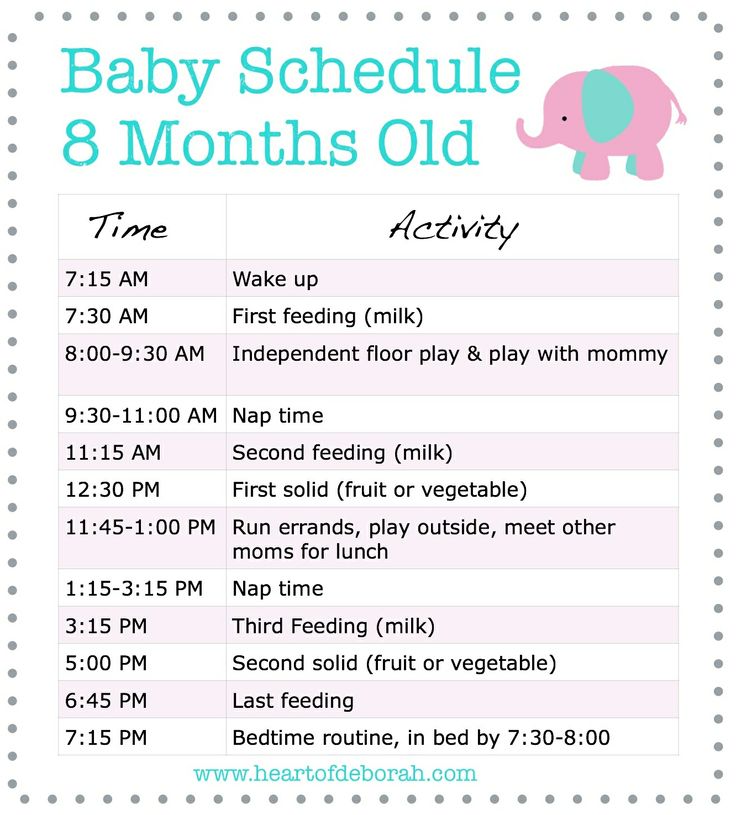 - All children are different. Some people can eat on a schedule, but most can't. Most often, over time, the child develops his own schedule.
Some mothers report that their babies are fine with scheduled feedings, but they are probably just the few babies who would eat every four hours anyway. Adults rarely eat and drink the same foods at the same time of day - so why do we expect this from toddlers?
Offer your baby the breast at the first sign of hunger. Crying is already the last stage, so be attentive to early signs: the baby licks his lips, opens his mouth, sucks his fist, turns his head with his mouth open - looking for the breast. 4
What is a "milk flush"?
At the beginning of each feeding, a hungry baby actively sucks on the nipple,
thereby stimulating the milk flow reflex - the movement of milk through the milk ducts. 5
"Nipple stimulation triggers the release of the hormone oxytocin," Cathy explains. "Oxytocin is distributed throughout the body and causes the muscles around the milk-producing glands to contract and the milk ducts to dilate.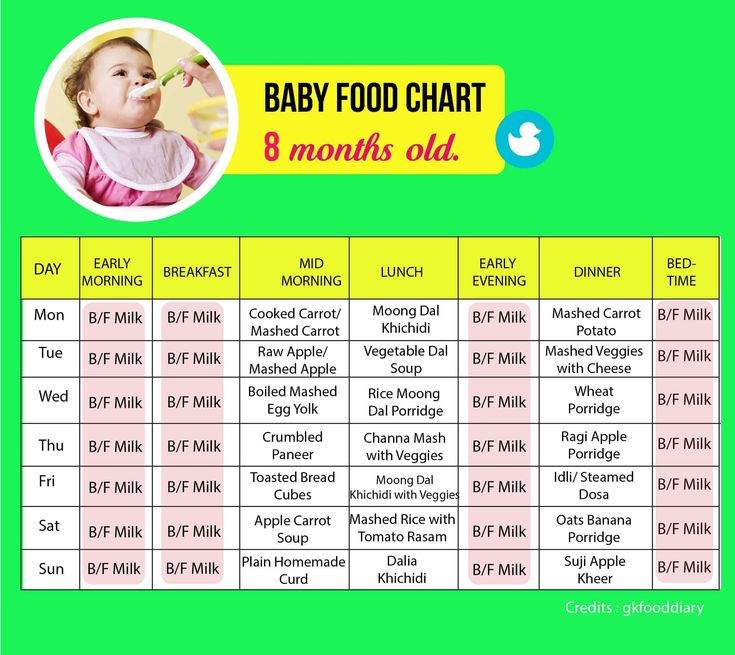 This stimulates the flow of milk.
If the flushing reflex fails, milk will not come out. This is a hormonal response, and under stress it may not work at all or work poorly. Therefore, it is so important that you feel comfortable and calm when feeding.
"Studies show that each mother has a different rhythm of hot flashes during one feed," Kathy continues, "Oxytocin is a short-acting hormone, it breaks down in just 30-40 seconds after formation. Milk begins to flow, the baby eats, the effect of oxytocin ends, but then a new rush of milk occurs, the baby continues to suckle the breast, and this process is repeated cyclically. That is why, during feeding, the child periodically stops and rests - this is how nature intended.
The flow of milk may be accompanied by a strong sensation of movement or tingling in the chest, although 21% of mothers, according to surveys, do not feel anything at all. 5 Cathy explains: "Many women only feel the first rush of milk.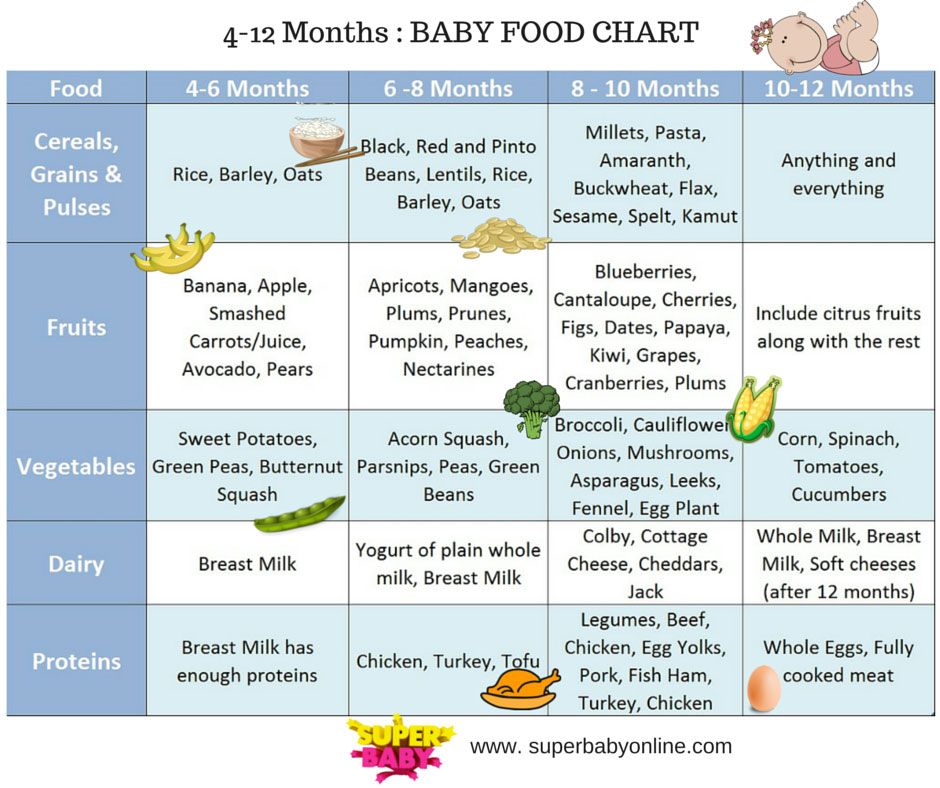 If you do not feel hot flashes, do not worry: since the child eats normally, most likely, you simply do not understand that they are.
How can you tell if your baby is getting enough milk?
Since it is impossible to track how much milk a baby eats while breastfeeding, mothers sometimes worry that the baby is malnourished. Trust your child and your body.
After a rush of milk, the baby usually begins to suckle more slowly. Some mothers clearly hear how the baby swallows, others do not notice it. But one way or another, the child himself will show when he is full - just watch carefully. Many babies make two or three approaches to the breast at one feeding. 6
"When a child has eaten, it is noticeable almost immediately: a kind of "milk intoxication" sets in. The baby is relaxed and makes it clear with his whole body that he is completely full, says Katie, "Diapers are another great way to assess whether the baby is getting enough milk. During this period, a breastfed baby should have at least five wet diapers a day and at least two portions of soft yellow stool, and often more.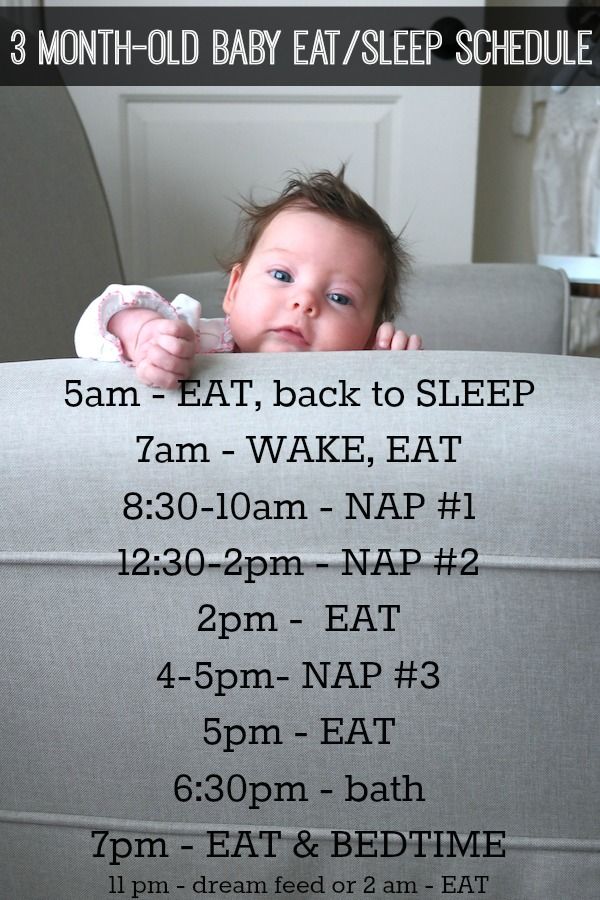 "
From one month until weaning at six months of age, a baby's stool (if exclusively breastfed) should look the same every day: yellow, grainy, loose, and watery.
When is the child's birth weight restored?
Most newborns lose weight in the first few days of life. This is normal and should not be cause for concern. As a rule, weight is reduced by 5-7%, although some may lose up to 10%. One way or another, by 10–14 days, almost all newborns regain their birth weight. In the first three to four months, the minimum expected weight gain is an average of 150 grams per week. But one week the child may gain weight faster, and the next slower, so it is necessary that the attending physician monitor the health and growth of the baby constantly. 7.8
At the slightest doubt or signs of dehydration, such as
dark urine, no stool for more than 24 hours, retraction of the fontanel (soft spot on the head), yellowing of the skin, drowsiness, lethargy, lack of appetite (ability to four to six hours without feeding), you should immediately consult a doctor.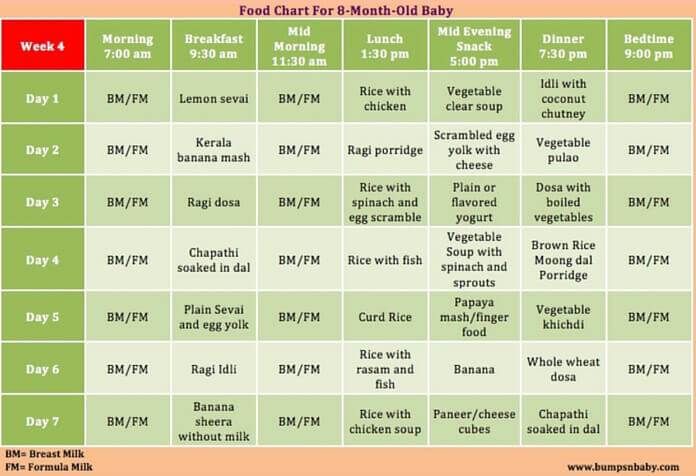 7
What is "cluster feeding"?
When a baby asks to breastfeed very often for several hours, this is called cluster feeding. 6 The peak often occurs in the evening between 18:00 and 22:00, just when many babies are especially restless and need close contact with their mother. Most often, mothers complain about this in the period from two to nine weeks after childbirth. This is perfectly normal and common behavior as long as the baby is otherwise healthy, eating well, gaining weight normally, and appears content throughout the day. 9
Cluster feeding can be caused by a sharp jump in the development of the body - during this period the baby especially needs love, comfort and a sense of security. The growing brain of a child is so excited that it can be difficult for him to turn off, or it just scares the baby. 9 If a child is overworked, it is often difficult for him or her to calm down on his own, and adult help is needed.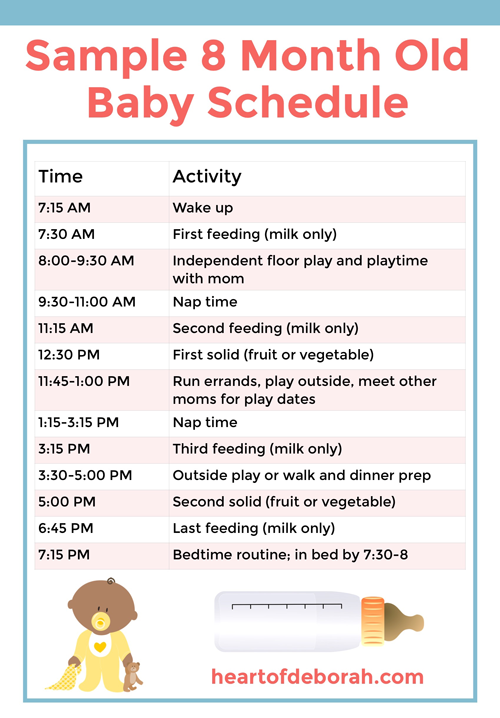 And breastfeeding is the best way to calm the baby, because breast milk is not only food, but also pain reliever and a source of happiness hormones. 10
"No one told me about cluster feeding, so for the first 10 days I just went crazy with worry - I was sure that my milk was not enough for the baby," recalls Camille, a mother from Australia, "It was a very difficult period . I was advised to pump and supplement until I finally contacted the Australian Breastfeeding Association. There they explained to me what was happening: it turned out that it was not about milk at all.
Remember, this is temporary. Try to prepare dinner for yourself in the afternoon, when the baby is fast asleep, so that in the evening, when he begins to often breastfeed, you have the opportunity to quickly warm up the food and have a snack. If you are not alone, arrange to carry and rock the baby in turns so that you have the opportunity to rest. If you have no one to turn to for help and you feel that your strength is leaving you, put the baby in the crib and rest for a few minutes, and then pick it up again.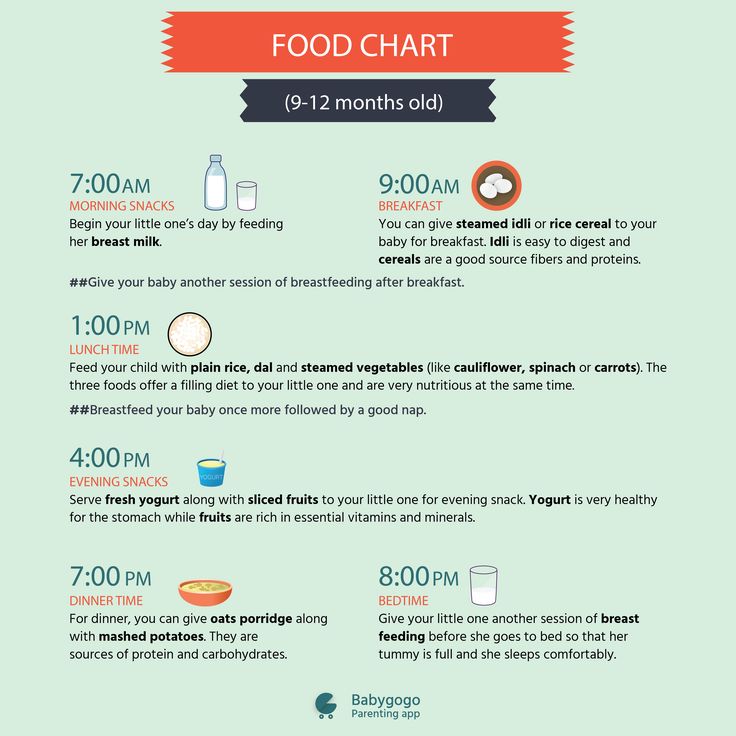 Ask your partner, family and friends to help you with household chores, cooking and caring for older children if you have any. If possible, hire an au pair. Get as much rest as possible, eat well and drink plenty of water.
"My daughter slept a lot during the day, but from 23:00 to 5:00 the cluster feeding period began, which was very tiring," recalls Jenal, a mother from the USA, "My husband tried his best to make life easier for me - washed, cleaned, cooked, changed diapers, let me sleep at every opportunity and never tired of assuring me that we were doing well.
If you are concerned about the frequency of breastfeeding, it is worth contacting a specialist. "Check with a lactation consultant or doctor to see if this is indicative of any problems," recommends Cathy. "Resist the temptation to supplement your baby with formula (unless recommended by your doctor) until you find the cause. It may not be a matter of limited milk production at all - it may be that the child is inefficiently sucking it.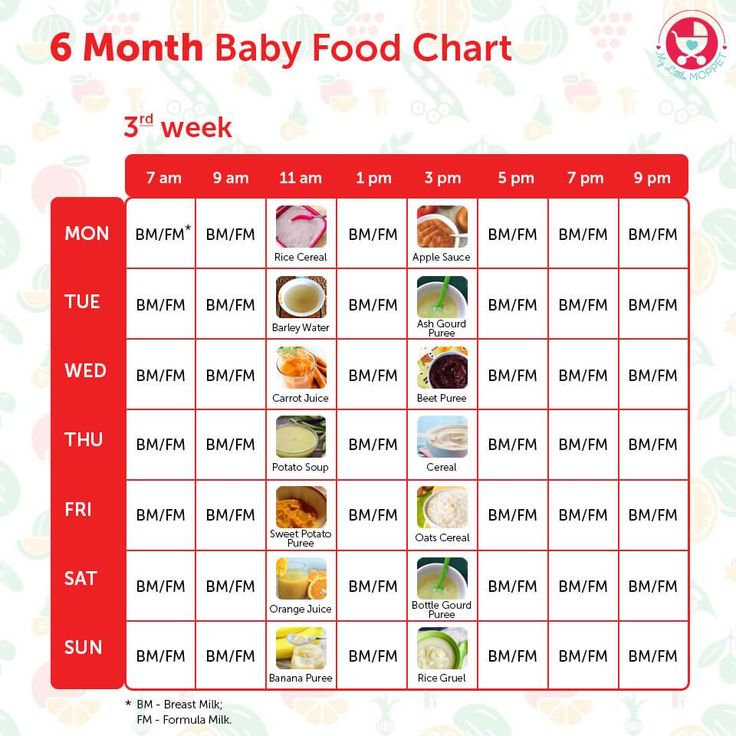 When will breastfeeding become easier?
This early stage is very special and does not last long. Although sometimes it seems that there will be no end to it, rest assured: it will get easier soon! By the end of the first month, breast milk production will stabilize, and the baby will become stronger and learn to suckle better. 2.3 Any problems with latch on by this time will most likely be resolved and the body will be able to produce milk more efficiently so inflammation and leakage of milk will begin to subside.
"The first four to six weeks are the hardest, but then things start to get better," Cathy assures. It just needs to be experienced!"
The longer breastfeeding continues, the more benefits it brings, from saving on formula and improving sleep quality 11–13 to boosting your baby's immune system 14 and reducing your risk of certain cancers. 15
"When you feel like you're pushing yourself, try to go from feed to feed and day to day," advises Hannah, a UK mom.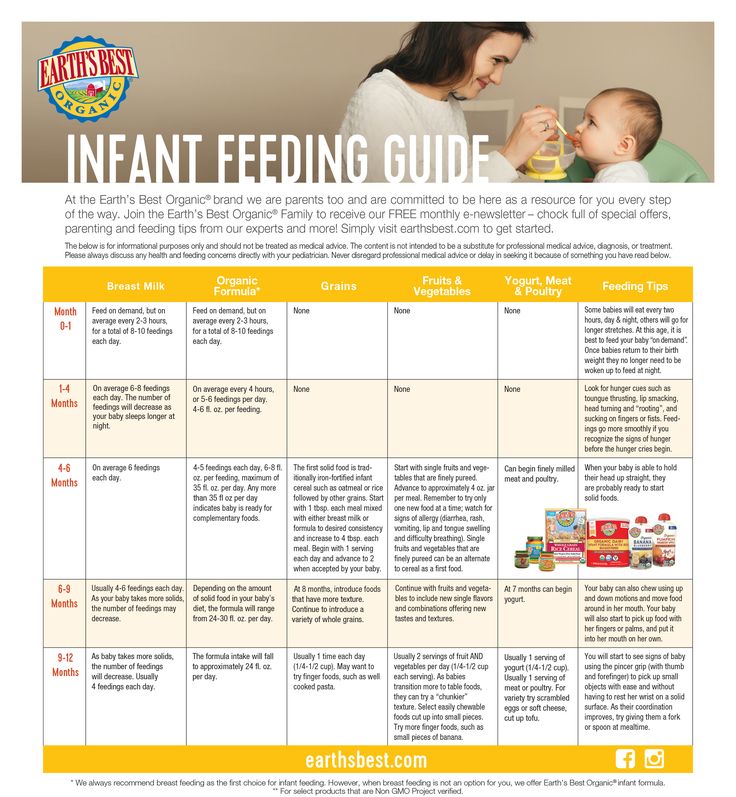 "I was sure I wouldn't make it to eight weeks. And now I have been breastfeeding for almost 17 weeks, and I dare say it is very easy."
Read the resource Breastfeeding After the First Month: What to Expect
Readings
1 Naveed M et al. An autopsy study of relationship between perinatal stomach capacity and birth weight. Indian J Gastroenterol .1992;11(4):156-158. - Navid M. et al., Association between prenatal gastric volume and birth weight. Autopsy. Indian J Gastroenterol. 1992;11(4):156-158.
2 Neville MC et al. Studies in human lactation: milk volumes in lactating women during the onset of lactation and full lactation . Am J Clinl Nutr . 1988;48(6):1375-1386. at the beginning and at the peak of lactation." Am F Clean Nutr. 1988;48(6):1375-1386.
3 Kent JC et al.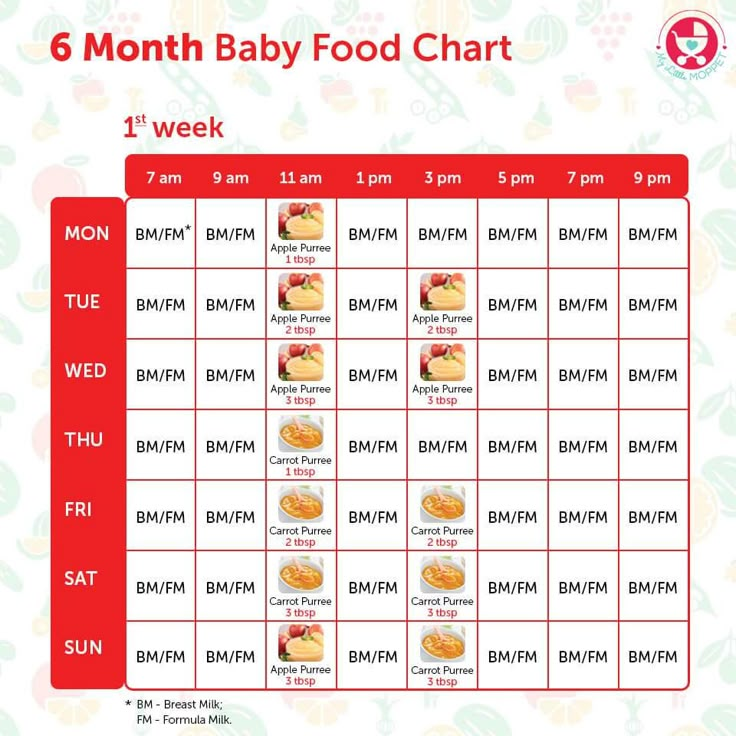 Principles for maintaining or increasing breast milk production. J 2012;41(1):114-121. - Kent J.S. et al., "Principles for Maintaining and Increasing Milk Production". J Obstet Ginecol Neoneutal Nurs. 2012;41(1):114-121.
4 Australian Breastfeeding Feeding cues ; 2017 Sep [ cited 2018 Feb ]. - Australian Breastfeeding Association [Internet], Feed Ready Signals; September 2017 [cited February 2018]
5 Kent JC et al. Response of breasts to different stimulation patterns of an electric breast pump. J Human Lact . 2003;19(2):179-186. - Kent J.S. et al., Breast Response to Different Types of Electric Breast Pump Stimulation. J Human Lact (Journal of the International Association of Lactation Consultants). 2003;19(2):179-186.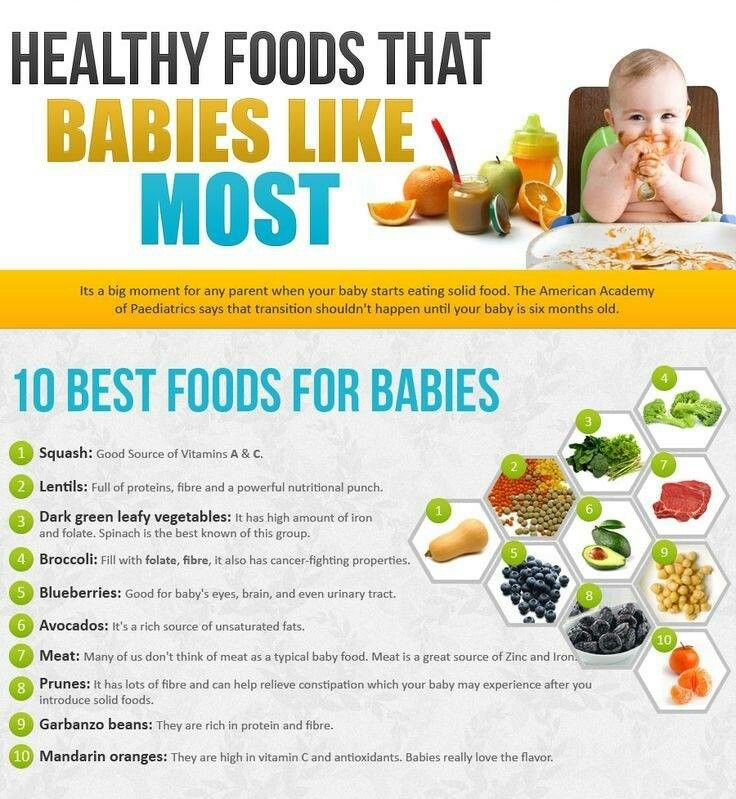 6) Kent JC et al . Volume and frequency of breastfeedings and fat content of breast milk throughout the day. Pediatrics. 2006;117(3): e 387-395. - Kent J.S. et al., "Amount and frequency of breastfeeding and fat content of breast milk during the day." Pediatrix (Pediatrics). 2006;117(3):e387-95.
7 Lawrence RA, Lawrence RM. Breastfeeding: A guide for the medical profession. 7th ed. Maryland Heights MO, USA: Elsevier Mosby; 2010. 1128 p . - Lawrence R.A., Lawrence R.M., "Breastfeeding: A guide for healthcare professionals." Seventh edition. Publisher Maryland Heights , Missouri, USA: Elsevier Mosby; 2010. P. 1128.
8 World Health Organization. [Internet]. Child growth standards; 2018 [cited 2018 Feb] - World Health Organization.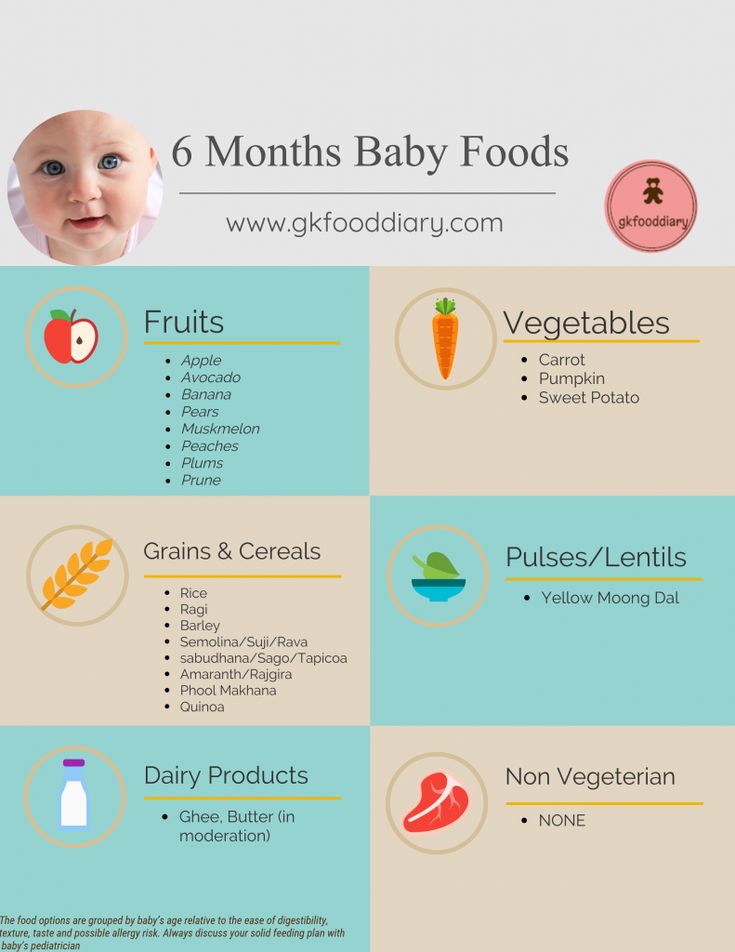 [Internet]. Child Growth Standards 2018 [cited February 2018].
9 Australian Breastfeeding Association . [ Internet ]. Cluster feeding and fussing babies ; Dec 2017 [ cited 2018 Feb ] - Australian Breastfeeding Association [Internet], Cluster Feeding and Screaming Babies; December 2017 [cited February 2018].
10 Moberg KU, Prime DK. Oxytocin effects in mothers and infants during breastfeeding. Infant . 2013;9(6):201-206.- Moberg K, Prime DK, "Oxytocin effects on mother and child during breastfeeding". Infant. 2013;9(6):201-206.
11 U.S. Department of Health & Human Services [Internet]. Surgeon General Breastfeeding factsheet; 2011 Jan 20 [cited 2017 Feb] - Department of Health and Human Services [Internet], "Breastfeeding Facts from the Chief Medical Officer", Jan 20, 2011 [cited Feb 2017]
12 Kendall-Tackett K et al.
The effect of feeding method on sleep duration, maternal well-being, and postpartum depression. clinical lactation. 2011;1;2(2):22-26. - Kendall-Tuckett, K. et al., "Influence of feeding pattern on sleep duration, maternal well-being and the development of postpartum depression." Clinical Lactation. 2011;2(2):22-26.
13 Brown A, Harries V. Infant sleep and night feeding patterns during later infancy: Association with breastfeeding frequency, daytime complementary food intake, and infant weight. Breast Med . 2015;10(5):246-252. - Brown A., Harris W., "Night feedings and infant sleep in the first year of life and their association with feeding frequency, daytime supplementation, and infant weight." Brest Med (Breastfeeding Medicine). 2015;10(5):246-252.
14 Hassiotou F et al. Maternal and infant infections stimulate a rapid leukocyte response in breastmilk.