Cost for baby food
Cost of Baby Food - Child Care and Expenses

CostHelper > Babies & Children  > Baby Food

---

 

| | | | | | | |
| --- | --- | --- | --- | --- | --- | --- |
| | | Low: $50/month | | Medium: $100-$150/month | | High: $100-$300/month |


Of the baby formulas, Mead Johnson (Enfamil) is the most popular, followed by Ross (Similac), Nestle (Carnation) and store brands (Wal-Mart, Target, grocery story). Typical costs:

Powders are least expensive. Powdered formula from the grocery store can cost about $50 a month, brand name powder can cost $100-$150 a month (for about 130oz of powder per month).
Ready to feed cans are the most expensive, at $5-$10 per 32 ounce can, often sold in cases of 6-8 cans. A month's supply of ready to feed formula can run from $100 to around $300 a month.
According to the Center for Nutrition Policy and Promotion (an agency of the USDA), the average annual expenditures on infants 0-2 years olds for food ranges from $83 a month by families that make an average of $27,000 to $130 a month for families making an average of $109,000.
If you choose to breast-feed, you may save substantially on formula, although many people purchase additional clothing for breast-feeding and breast pumps.

Related articles: Baby Delivery, Baby Clothes, Diaper Bag, Diapers, Breast Pump
Material on this page is for informational purposes only and should not be construed as medical advice. For medical decisions, always consult your physician for the right course for your infant or child.
 

| | | | | |
| --- | --- | --- | --- | --- |
| Post | Tweet  | | Comments (5) | &nbsp |

CostHelper News



7 Lesser-Known Discounts for the 50+ Crowd
As they age, members of the Baby Boomer generation don't like to admit that they're senior citizens, but they love getting discounts. It's kind of a quandary, because some of the best deals available are reduced prices for older folks. || Posted October 21 2013


7 Ways to Stretch Your Reduced Food Budget
End of the year budgets are tight for everyone, especially in this economy.It's especially hard for the millions of Americans who depend on government programs like food stamps to help make ends meet. || Posted November 11 2013

| | |
| --- | --- |
| | |
| | |
| | ‣ All CostHelper Blog Posts |

What People Are Paying - Recent Comments

Formula
Amount: $80.00 per month

| | |
| --- | --- |
| Posted by: Susanne S. in Kenmore, NY. | Posted: September 22nd, 2010 08:09PM |
| Brand: Similac | Store: Rite Aid |

I use my "wellness card" (in store sales card) and the manufacturer coupon that is taped to the front of each can (1.00 off at register). The regular price of Similac Advanced is about 13.99 for the regular can (not the huge one). I pay 10.19 for a can (I get 20 percent off with my wellness card and the 1.00 coupon). I feel so good when I leave the store.. try it. (You have to spend over 1,000 dollars at Rite Aid to reach the 20% off level.. which is valid for a year from the date of reaching the level. I have to say, it's the best savings card in my area). We use between 2 and 3 cans per week of the Similac... the older our baby gets, the less formula he needs, obviously and he's been averaging about 2.5 cans per week now. But you get the idea. Based on the cost per can and what you use, you should be able to figure out what you're going to spend at Rite Aid with the method described here. Good luck!

| | |
| --- | --- |
| Was this post helpful to you?   yes     no | Report prohibited or spam |

baby feeding
Amount: $300. 00 per month

| | |
| --- | --- |
| Posted by: shortyc in east, NC. | Posted: July 19th, 2010 11:07AM |
| Brand: Nutramigen | Store: Target |

I tried breastfeeding but I didnt produce enough milk, and later found out my kids are both lactose and soy intolerant. They also both had colic. Unfortunately I have no other option other than the nutramigen, which is made by enfamil thats 33 dollars for a can of the powder in which my son goes through at least 6 a month. When ever I got a breast pump to start with I just got one of those evenflo ones, which was suggested to me by my doctor and the pediatrician. They are much cheaper, just as efficient and the bottles are alot cheaper too and last just as long.

| | |
| --- | --- |
| Was this post helpful to you?   yes     no | Report prohibited or spam |

in response to "buy breast pump used!"
Amount: $0. 00 per month

| | |
| --- | --- |
| Posted by: lacatation specialist in southeast, PA. | Posted: April 5th, 2010 03:04PM |

A breast pump should never be purchased used. Hospitals do rent out breast pumps, but the models are designed for this purpose (don't allow backup into the unit) and are thoroughly cleaned after each person. One you purchase used does not have the same benefits and could potentially have had breast milk back up into the unit exposing your child to bacteria and disease. The cost of purchasing/renting a good quality pump is less expensive, though, overall than buying formula. So spend the money on that good pump (like a Medela pump in style) and reap the rewards not only free food for your baby, but also the best thing you can give her.

| | |
| --- | --- |
| Was this post helpful to you?   yes     no | Report prohibited or spam |

buy breast pump used!
Amount: $95. 00 per month

| | |
| --- | --- |
| Posted by: Jayna in Kansas City, MO. | Posted: May 24th, 2009 02:05PM |
| Brand: Madela | Store: n/a |

I bought my madela pump in style double breast pump (the same one they were selling @ babies-r-us at the time) for $70 at a consignment sale. I then purchased new tubing and accessories which cost an additional $34..total cost-$94! Yes, I've heard people say that it's gross to use a used breat pump, but if the hospitals rent out used ones what could be so bad about it?? As long as you get new accessories you're fine. Save your money like I did!

| | |
| --- | --- |
| Was this post helpful to you?   yes     no | Report prohibited or spam |

Breastfeeding Equipment
Amount: $360. 00 per month

| | |
| --- | --- |
| Posted by: AJ in Campbell, CA. | Posted: June 7th, 2008 06:06AM |
| Brand: Medela | Store: Babies R Us |

The most expensive item was the double Medela breast pump, which we got on sale at Babies R Us for $260. In addition to that, we've spent about $100 on bottles, nipples, storage bags and other equipment. If you get Dr. Brown's bottles, be sure to get the ones that are glass or polypropelene (BPA free).

| | |
| --- | --- |
| Was this post helpful to you?   yes     no | Report prohibited or spam |

 

---

Comment On Your Experience With Baby Food
 

More Babies & Children Topics

| | | | | | | | |
| --- | --- | --- | --- | --- | --- | --- | --- |
| | | | | | | | |
| Check Out All Costs for Babies & Children | | How Much Do Maternity Clothes Cost? | | How Much Does a Car Seat Cost? | | How Much Does Cord Blood Banking Cost? | |



Search Thousands of Topics on CostHelper. com
How much does cost?


 


Today's Featured Cost Articles

| | | | |
| --- | --- | --- | --- |
| | | | |
| | | Pruning trees before the storm season can help ensure dead branches won't imperil your home. | |
| | | | |
| | | Looking for help to take care of your garden? How much does garden service cost. | |
| | | | |
| | | The late August sun can leave a mark. Check out sunburn treatment options. | |
| | | | |
| | | Getting ready for school? Many schools now require uniforms. | |
| | | | |
| | | Is this the summer to finally take those swimming lessons? | |




Urinary Tract Infection Treatment Cost
Interpreter Cost
Dental Admission Test Cost
Shingles Vaccine Cost
Allergy Testing Cost
Cat Teeth Cleaning Cost
How Much Does Baby Food Cost?
---
Written by:  Howmuchisit.
org Staff
Last Updated:  August 13, 2018
---
Once a baby begins to eat solids ("solids" refers to baby food and cereal, not actual table food) the cost of food can start to affect your monthly grocery bill.
Usually, this takes place between four to six months old, and babies will begin eating simple rice cereal and then will progress to a mix of baby food and cereal; eventually, they will be able to eat all baby food and will no longer need formula or cereal.  This transition usually takes place when they are between 12 to 15 months old.  Refer to our chart below to see what your baby can eat at their age.
"Carrot baby food" (CC BY-SA 2.0) by  Ross Catrow
How much is the cost of baby food?
On average, baby food is going to cost the average family anywhere from $45 to as much as $115 per month when using solid foods.
A box of Gerber Infant Cereal , for example, will cost about $3 for a 16-ounce box.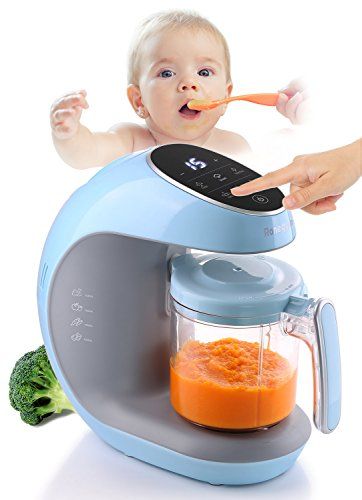 This box can last up to a month at first, but it will gradually only last about once per week as your child grows.
Gerber baby food, such as pureed bananas, apples, green beans, peas, etc., usually come in two-packs and will cost between $1-$1.50 per pack.  Children 6 months – 12 months will usually consume 2-4 containers of baby food per day. (An example would be a fruit for breakfast, a vegetable for lunch, and one of each at dinner.)  With this in mind, you will spend between $37.50-$75 per month on baby food.
Companies, such as Gerber, make many kinds of healthy snacks for babies such as fruit puffs or fruit melts.  These help the baby learn how to consume solid food in their mouths without choking.  Snacks like these can cost $2-$4 and will last about a week or two.
For the first year, baby formula can run anywhere from $45 to $100 per month depending on the brand that is purchased.  See:  "How much does baby formula cost?"  There are two types of formula:  powder and liquid.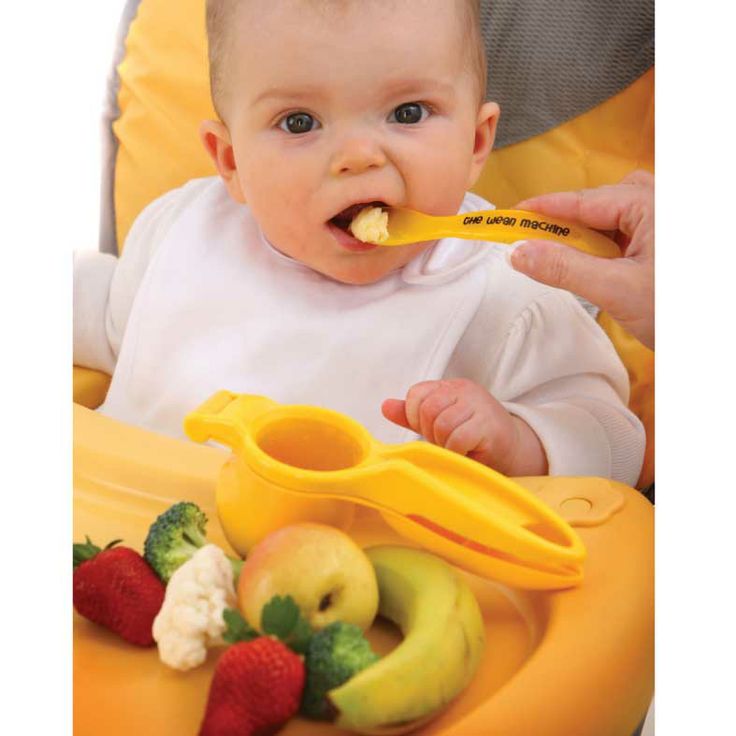 Mint.com broke down the costs of purchasing it at the store and making the food on your own.  Store-bought organic food would cost about $0.69 per serving while making it organically can cost $0.38.
| Brand | Price Range |
| --- | --- |
| | |
| Beech-Nut Organic Baby Food | $1.50 per jar |
| Ellas Kitchen Baby Food | $1.50 to $2 per pouch |
| Gerber Baby Food | $1 to $1.50 per jar |
| Goya Baby Food | $1 per 4-ounce jar |
| Heinz Baby Food | $4 to $6 per packet |
| Holle Baby Food | $10 to $14 for 250g |
| Nestle Baby Food | $4 to $6 per 14 ounces |
| Sprout Organic Baby Food | $10 per 5 pack |
---
---
Common baby food flavors
Apple and banana
Apple and blueberry
Apple and cherry
Apple and chicken
Apple, pear and banana
Apples
Apricot
Banana and mixed berry
Banana and strawberry
Bananas
Beef and beef broth
Chicken and chicken broth
Chicken rice
Chicken, vegetables and stars
Corn and sweet potato
Green beans
Macaroni and beef
Mango
Mixed vegetables
Oatmeal, pear and cinnamon
Peaches
Pear and blueberry
Pear and pineapple
Pear and raspberry
Pears
Squash
Seet carrots
Sweet corn
Sweet peas
Sweet potatoes
Turkey and turkey broth
Turkey rice dinner
What are the extra costs?
If you choose to buy only organic food, plan on spending between $20 and $40 extra per month.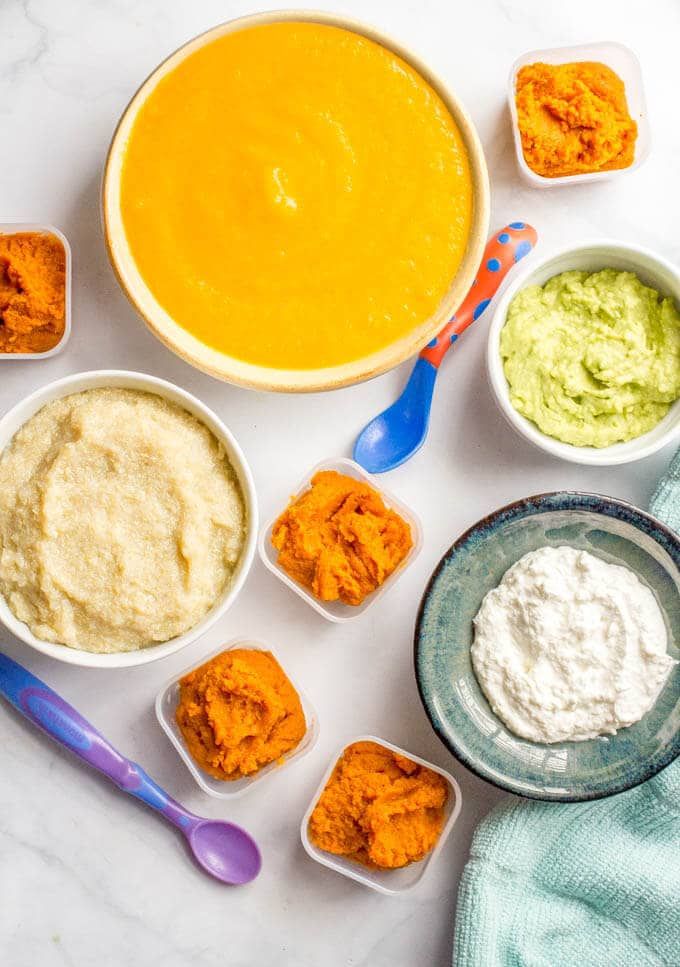 One jar of organic baby food can cost upwards of $1 to $2 per jar.
Some babies need specific types of foods as a result of allergies.  Soy products, for example, can be quite a bit more expensive.
If you want to make your own baby food, there are baby food makers on the market that cost anywhere from $60 to $150+.
Introducing solid foods to baby chart
How can I save money?
Almost all stores, such as Meijer, have their baby food on sale every few weeks.  It is best to stock up on baby food when it is at its cheapest.  This could save you about $10 per month.
Some people choose to make their own baby food by pureeing fresh fruits and vegetables.  This may be less expensive, but it is also much more work.  The storing and preserving of the food is the hardest part.
Consider buying store brand baby food rather than the name brand.  Be sure to compare the ingredients as you'll find that many of the store brands are highly comparable.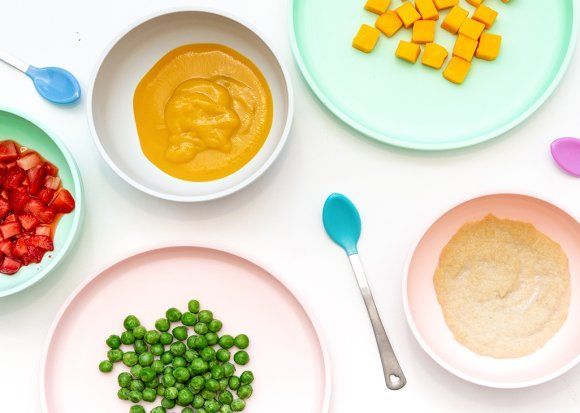 A common question online is:  Can you buy baby formula with food stamps?  The answer is yes.  SNAP allows you to buy formula, cereals, juice and baby food.
Look for baby food coupons.  These coupons can be found in the local newspaper or via a simple search online.
---
Advertising Disclosure: This content may include referral links. Please read our disclosure policy for more info.
Average Reported Cost:
$0
How much did you spend?
90,000 Russians warned about more than 15% more expensive baby food
Rinat Tairov Editorial Forbes
Photo by Artem Geodakyan / TASS
Prices for baby food in Russia could rise by more than 15%. The manufacturer of FrutoNyanya attributed the increase in cost to the rise in the cost of raw materials, logistics and packaging. Other food manufacturers will follow suit and also increase the cost, analysts are sure
Russia's largest baby food manufacturer Progress (FrutoNyanya brand) warned retail chains of an average price increase of 15.5% in February, Kommersant reported citing a letter from the company's CEO Natalya Medunova. She attributed the rise in prices to the rising cost of raw materials due to the freight crisis, market expectations amid the pandemic and adverse weather conditions for crops, the newspaper claims.
According to Medunova, fruit concentrates rose by an average of 26.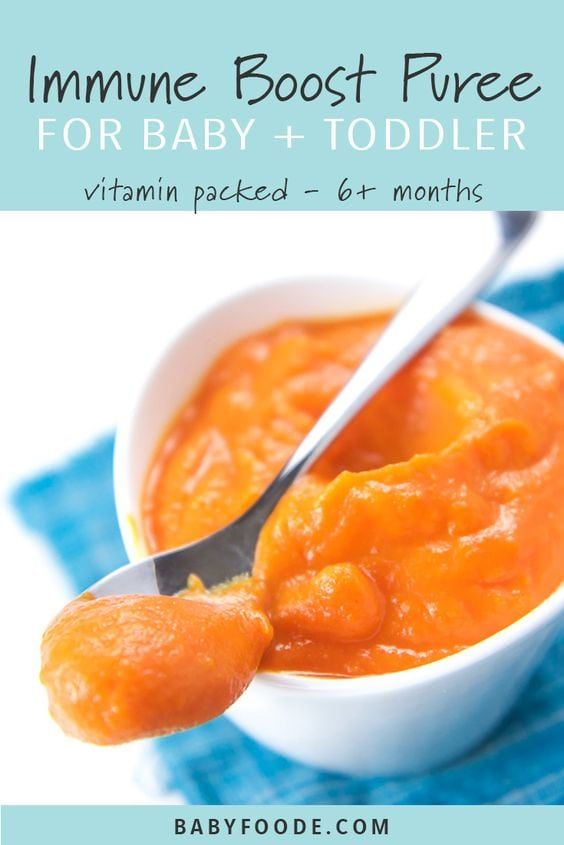 8-33.3%, fresh and frozen fruits and vegetables - by 30.9%, dairy raw materials - by 20%, buckwheat, oats and rice - by 19%. The cost of packaging components added 50-100% each, Kommersant added, citing a letter from the CEO. Shipping costs increased by 30%. Progress intends to raise prices for liquid and dry cereals, drinks, bread, desserts and other products. Progress products are subject to increased quality and safety requirements, which the company is not ready to reduce, Medunova herself told Kommersant.
Related material
In baby food, especially for young children, the share of imported raw materials is high, and it has risen in price especially strongly due to the depreciation of the ruble, a source in a large food manufacturer told the newspaper. Retailers will most likely have to accept the terms of Progress, because it is a leader in its category and has great negotiating power, another Kommersant source said.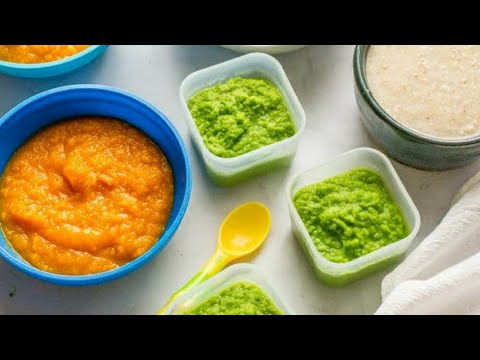 The announced increase in selling prices may not cover the cost, but this is an important step to maintain profitability, said Alexei Popovichev, executive director of the Rusbrand association (which includes Procter & Gamble, Danone, Nestle and other manufacturers).
The arguments of the FrutoNyanya owner are also valid for other market players, they will now also try to raise selling prices, Marat Ibragimov, a senior analyst at Gazprombank, predicted. Baby food is an important product in terms of store attendance, and they will try to mitigate the effect of the increase in the cost of the network: they will break it into several stages or donate part of their margin.
Related material
Russia's largest retailer X5 Group (Pyaterochka, Perekrestok, Karusel), Magnit and Auchan did not respond to the newspaper's request. Lenta declined to comment. The Ministry of Agriculture acknowledged that food and processing industry enterprises faced an increase in costs, but noted that it was carrying out systematic work to stimulate the growth in the production of raw materials for processing, the publication specified.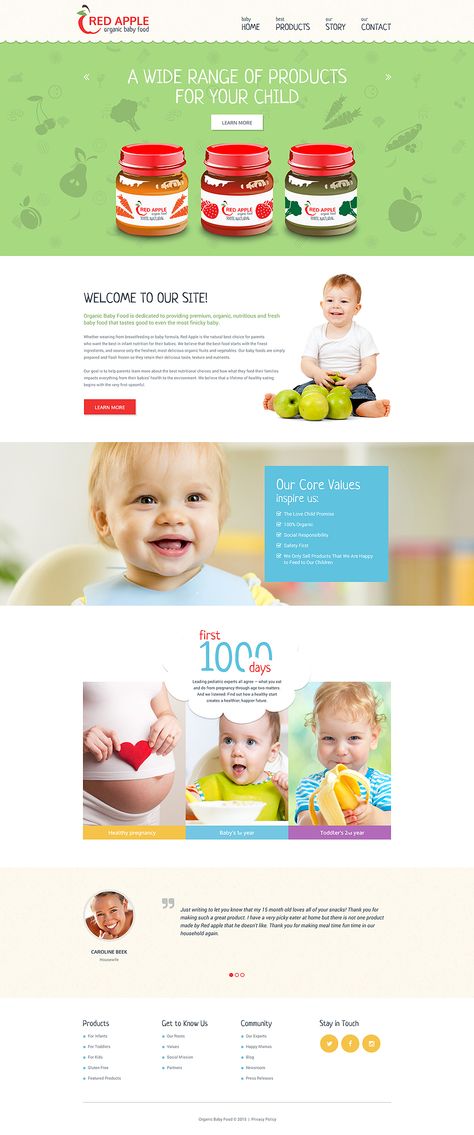 In the coming months, products from other major manufacturers will also become more expensive - not only baby food, but also all major categories of goods, with the exception of socially important ones, a Kommersant source among suppliers believes.
Rinat Tairov

Editorial Forbes
#Frutonyanya #Products for children #prices #baby food
Forbes newsletter
The most important thing about finance, investment, business and technology
Producers of baby food warned about the increase in its cost - News of Kaliningrad
New Kaliningrad.ru
News
News of the day
Economics
All news on the topic: Product security
in Russia in February in February is expected to increase prices for children nutrition, reports on Wednesday, January 26, Kommersant.
According to the publication, in particular, Progress JSC (FrutoNyanya brand), the largest manufacturer of baby food in the country, is taking such a step due to the rise in prices of raw materials, packaging components and the crisis with cargo transportation.
The largest manufacturer of baby food in Russia, Progress JSC (FrutoNyanya brand), warned retailers about price increases due to the rise in prices for raw materials, packaging components and the crisis in cargo transportation. From February 1, the company will increase prices by an average of 15.5%.
In baby food, the share of imported raw materials is high, which has risen in price significantly due to the devaluation of the ruble.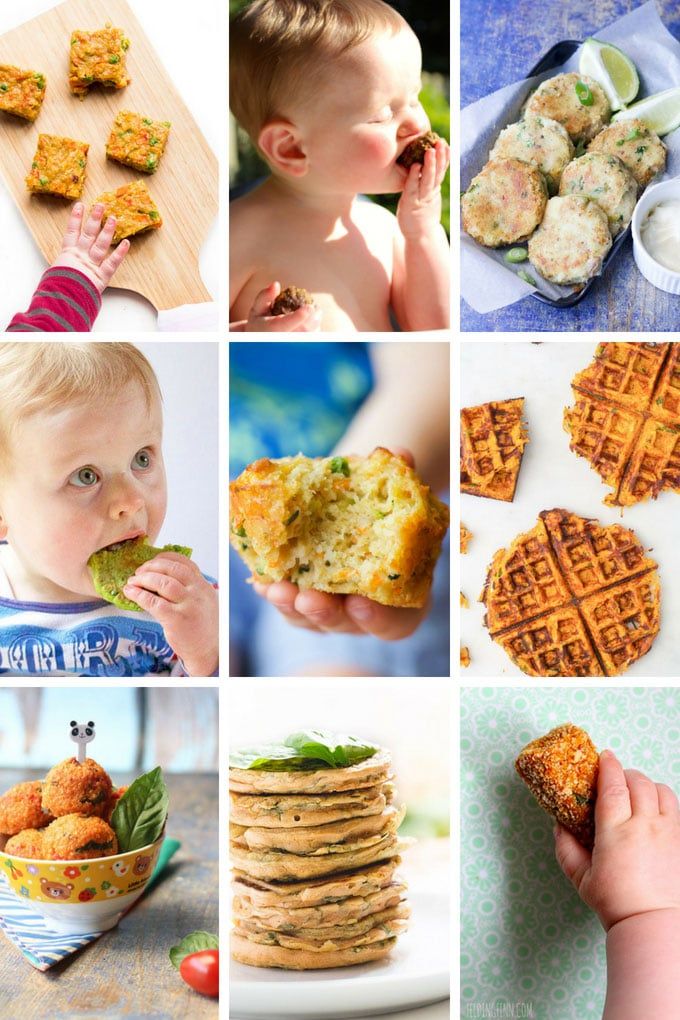 According to expert estimates, the share of imported ingredients may exceed 60%.
The newspaper's source among suppliers believes that in the coming months, most major manufacturers will raise prices for products of all major categories, except for socially important ones.
Found a bug? You can report a bug by selecting it and pressing Ctrl+Enter
Write to us
Please enable JS for the buttons to work properly.
Kaliningrad businessman sentenced to corrective labor for beating Priluchny
Regional authorities raise electricity tariffs from December 1
The traffic police has published tough footage of an accident with a pedestrian on Gagarin
Bush dogs were brought to the Kaliningrad Zoo (they squeak funny)
Media: Chinese state-owned automaker and Avtotor agree on assembly in Kaliningrad
The media publish details of the accident, due to which Kaliningrad trains are delayed
All news for the day
Advertising
About project
Contacts
Sitemap
Statistics
Privacy Policy
Consent to the processing of
personal data
© 2003-2022 New Kaliningrad.