Baby crying between feeds
Crying Baby - Before 3 Months Old
Is this your child's symptom?
A baby less than 3 months old is crying and you don't know why
Crying is the only symptom
The type of frequent crying called colic is included
For crying with an illness or other symptom, go to that care guide
Causes of Unexplained Crying
Hungry Baby. The most common reason babies cry is because they are hungry. They stop crying at the onset of feeding. By the end of the feeding, they are happy.
Sleepy Baby. The second reason babies cry is they need sleep. They need their parent to put them in a comfortable position. It may be swaddled and on their back. Then they fuss a little and fall asleep.
Fed Too Much. Some babies cry because of a bloated stomach from overfeeding. Unlike gas, too much milk can cause discomfort that lasts a short time.
Caffeine. Caffeine is a stimulant that can cause increased crying and trouble falling asleep. Breastfeeding mothers need to limit their caffeine intake.
Clothing. Being too hot or too cold can make a baby cry. So can clothing that is too tight.
Dirty Diaper. Stool is very irritating to the skin. If not cleaned off, it can cause pain and burning.
Colic. Colic is the main cause of recurrent crying during the early months. All babies have some normal fussy crying every day. When this occurs over 3 hours per day, it's called colic. When they are not crying, they are happy.
Pain (Serious). Painful causes include an earache, mouth ulcers, or a raw diaper rash. An ulcer on tip of penis may also cause pain and crying. These babies cry a lot and are not happy when they are not crying. They need to see a doctor to make a diagnosis. Fever in this age group is serious until proven otherwise. Shaken baby syndrome is a concern.
Myths About Causes of Crying
Not Due to Gas. Gas passing through normal intestines does not cause pain or crying. All crying babies pass lots of gas. Their stomachs also make lots of gassy noises. The gas comes from swallowed air. The gas is normal. It does not become trapped nor cause any pains. That's why burping a baby doesn't help the crying. Blaming gas is a myth.
Not Due to Spitting Up. Spitting up occurs in half of babies and is normal. It does not cause crying or colic. Heartburn meds do not help crying babies. They also have side effects.
Definition of Colic
A lot of crying once or twice per day
Usually consolable when held and comforted
Acts normal (happy, contented) between bouts of crying
The baby is getting enough to eat and is not hungry
The baby is not sick
Onset most often before 2 weeks of age
Usually goes away by 3 months of age (sometimes up to 4 months)
When to Call for Crying Baby - Before 3 Months Old
Call 911 Now
Not moving or very weak
You think your child has a life-threatening emergency
Call Doctor or Seek Care Now
Age less than 1 month old and looks or acts abnormal in any way
Fever in baby less than 12 weeks old. Caution: do NOT give your baby any fever medicine before being seen.
Bulging or swollen soft spot
Swollen scrotum or groin
Vomiting
Cries when you touch, move or hold your baby
Could be an injury
Nonstop crying lasts more than 2 hours. Your baby can't be consoled using this Care Advice.
Will not drink or drinks very little for more than 8 hours
You are afraid someone might hurt or shake your baby
High-risk child (such as with heart or brain disease)
Your child looks or acts very sick
You think your child needs to be seen, and the problem is urgent
Contact Doctor Within 24 Hours
Not gaining weight or seems hungry
New crying, but your baby can be consoled. Your baby will stop crying, but cause of crying not clear.
You are worn out from all the crying
You think your child needs to be seen, but the problem is not urgent
Contact Doctor During Office Hours
Your baby has never been checked for excessive crying
Crying started after 1 month of age
Crying occurs 3 or more times per day
You have other questions or concerns
Self Care at Home
Normal crying in all babies
Colic (Excessive crying in a well baby who can be consoled)
Seattle Children's Urgent Care Locations
If your child's illness or injury is life-threatening, call 911.
Bellevue
Everett
Federal Way
Seattle
Care Advice for Normal Crying or Colic
What You Should Know About Crying:

Normal Crying: all babies cry when they are hungry. Also, the normal baby has 1 to 2 hours of unexplained crying each day. It is scattered throughout the day. As long as they are happy and content when they are not crying, this is normal.
Colic: some babies are very hard to comfort. Some babies also cry a lot (over 3 hours per day). If growing normally and have a normal medical exam, the crying is called colic. Remind yourself that colic is due to your baby's temperament. It has nothing to do with your parenting or any medical disease.
Here is some care advice that should help both types of crying.

Feedings:

For formula-fed babies, feed if more than 2 hours since the last feeding. For breast-fed babies, feed if more than 1½ hours since the last feeding.
Be careful not to feed your baby every time she cries. Some babies cry because of a bloated stomach from overfeeding. Let your baby decide when she's had enough milk. (For example, she turns her head away.) Don't encourage your baby to finish what's in the bottle.
Caffeine. If breastfeeding, decrease your caffeine intake. Limit your coffee, tea and energy drinks to 2 servings per day. That's 2 cups or 16 ounces (480 mL).


Hold and Comfort for Crying:

Hold and try to calm your baby whenever he cries without a reason. Hold your baby flat to help them relax and go to sleep.
Rock your child in a rocking chair, in a cradle or while standing. Many babies calm best with rapid tiny movements like vibrations.
Place in a swing or vibrating chair.
Take for a stroller ride, outdoors or indoors.
Do anything else you think may be comforting. Examples are using a pacifier, massage, or warm bath.

Swaddle your Baby in a Blanket for Crying:

Swaddling is the most helpful technique for calming crying babies. It also keeps your baby from waking up with a startle reflex.
Use a big square blanket and the "burrito-wrap" technique:
Step 1: have the arms inside and straight at the sides.
Step 2: pull the left side of the blanket over the upper body and tuck.
Step 3: fold the bottom up with the knees a little flexed. Safe swaddling keeps the legs in a straddle position.
Step 4: pull the right side over the upper body and tuck.
Caution: don't cover your baby's head or overheat your baby.
Caution: stop swaddling when your baby shows signs of rolling over. Age limit: 2 months. The startle reflex will most often be gone by this age. At 2 months, transfer to a sleep sack with the arms out.
Read the book (or view the DVD),"The Happiest Baby on the Block". Both products are authored by Dr. Harvey Karp. It is a good resource on how to calm fussy babies.

White Noise for Crying:

Swaddling works even better when paired with a low-pitched white noise. Examples are a CD, vacuum cleaner, fan or other constant sound.
Caution: avoid making white noise too loud. Reason: risk of hearing damage.
Keep the white noise on any time your baby is crying.
When your baby is awake and not crying, keep your baby unwrapped. Turn off the white noise. Reason: so she can get used to the normal sounds of your home. For details, view Dr. Karp's DVD.

Falling Asleep on their Own:

Often babies cry because they need to sleep. If over 2 hours have passed since the last nap, this probably is the reason.
You have tried different ways to comfort your baby. You fed him recently. Nothing you do seems to help your baby relax. So, now, it's time to get out of the way.
Swaddle your baby. Place him on his back in his crib. Turn on some white noise or soothing music. Then, leave the room.
Let your baby fuss until he falls asleep.
For some overtired babies, this is the only answer.
Try to prevent an overtired baby. If your baby has been awake for 2 hours they often need sleep. Help them fall asleep before they become fussy.

Encourage Nighttime Sleep (Rather Than Daytime Sleep):

Try to keep your child from sleeping too much during the daytime.
If your baby has napped 2 hours or longer, gently wake him up. Play with or feed your baby, depending on his needs. This will lessen the amount of time your baby is awake at night.

Warning: Never Shake a Baby

It can cause bleeding on the brain. Severe brain damage can happen in a few seconds.
Never leave your baby with someone who is immature or has a bad temper.
If you are frustrated, put your baby down in a safe place.
Call or ask a friend or relative for help.
Take a break until you calm down.

What to Expect:

The right technique should start to reduce the crying. You may have to try several things before finding the best method.
The crying should start to decrease to about 1 hour per day.
Colic peaks at 4 to 6 weeks. Colic gets better after 2 months of age. Most often, it is gone by 3 months.

Call Your Doctor If:

Your baby starts to look or act abnormal
Cries nonstop for more than 2 hours
Your child can't be consoled using this advice
You think your child needs to be seen
Your child becomes worse
And remember, contact your doctor if your child develops any of the 'Call Your Doctor' symptoms.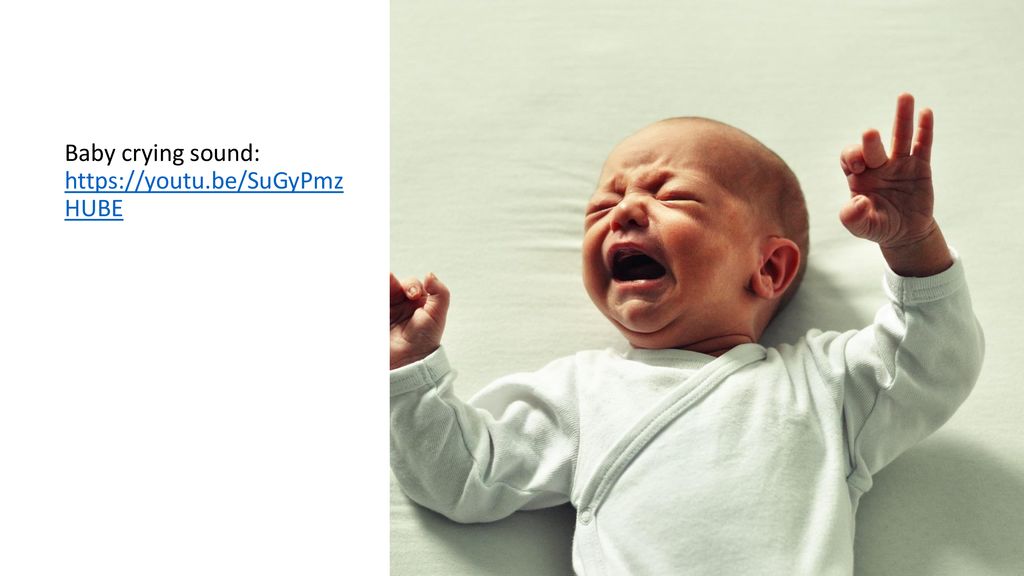 Disclaimer: this health information is for educational purposes only. You, the reader, assume full responsibility for how you choose to use it.
Last Reviewed: 11/17/2022
Last Revised: 01/13/2022
Copyright 2000-2022. Schmitt Pediatric Guidelines LLC.
Baby Fusses or Cries During Feeding: Causes & Solutions
Is your baby fussy every time you offer the breast? Do they cry, making it hard to breastfeed?
I've been there and know how it can be distressing when your baby is irritable while breastfeeding. It can make you question whether you're doing something wrong and why the experience isn't turning out how you imagined.
To help set your mind at ease and offer you some hope, we'll share everything we know about what makes a baby upset during breastfeeding.
We'll help you determine the cause of your baby's fussiness. We'll also offer our solutions so your breastfeeding sessions can return to being a peaceful experience you both enjoy.
---
Causes of Baby Crying During Feeding
Half the battle is finding out why your baby is crying and fussing when they should be enjoying their time at the breast. You want to know your baby is getting enough milk and thriving. But it's hard to be sure when they always latch on and off, crying in between.
Let's discuss some possible causes.
1. Baby Isn't Latching On
If your baby is fussing or crying, getting them to latch on to feed can be challenging. Whether overtired, overstimulated, or just plain hungry, a crying baby is unlikely to latch.
The Solution
Begin breastfeeding while your baby is calm and awake, before they get too hungry. Watch for early hunger cues such as rooting, smacking their lips, sucking their hands, sticking their tongue out, or waking from sleeping. Crying is a late sign of hunger.
Swaddling your baby and holding them close, dimming the lights, or moving somewhere peaceful and quiet might also help.
Another thing you can try is squeezing a few drops of milk onto your breast to entice your baby to latch on.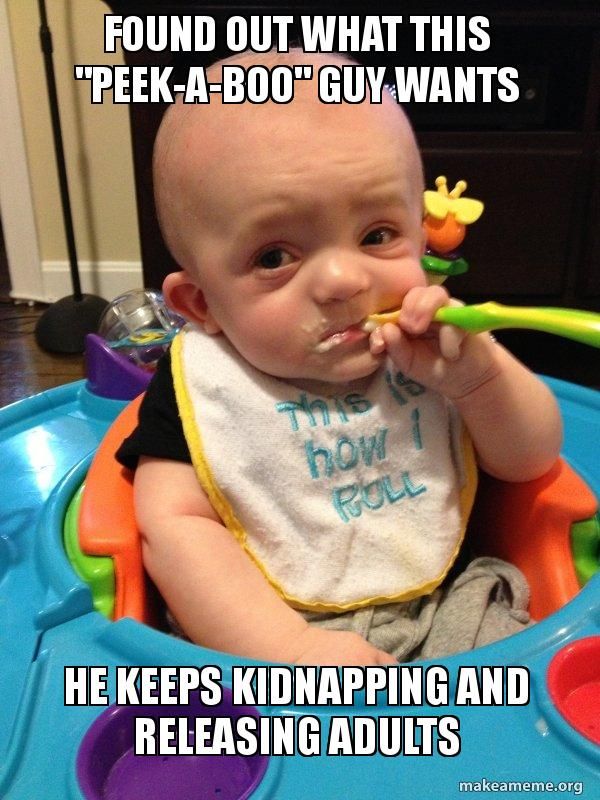 The taste and smell of the milk might stimulate them to feed. Changing position or changing breasts can also work sometimes (1).
2. The Milk Flow Is Too Fast or Too Slow
Paying attention to when your baby starts to cry might shed some light on the reason.
If your baby is fussier in the morning, it could be that your overly full breasts release too much milk too quickly. Your breasts may have become engorged with milk during the night and your baby can't cope with this forceful let-down.
Conversely, if they are fussier in the evenings, maybe the milk release is too slow and they get frustrated. They become impatient, waiting for the flow of milk that comes with the let-down, and start crying.
The Solution for Fast Milk Flow
A strong release of milk, or overactive let-down, can make your little one choke, gag, or cough when they're feeding.
They might unlatch from the breast because they don't like or can't cope with the fast flow. They could also be gulping a lot of air with the milk and getting gassy, which causes more upset.
These are some of the things you can do to counteract this:
Express before feeding: Pumping some of your milk before feeding, or expressing by hand, can help slow down the flow. After you feel the first let-down pass and you see the flow is slowing, put your baby to your breast.
Lie back when nursing: Adopting a laid-back feeding position with your baby lying on top of you can slow the flow. You could latch your baby on and then lie back against some cushions or pillows. Milk will flow against gravity and won't pour down your baby's throat.
Burp regularly: When your milk is flowing fast, your baby may gulp lots of air while feeding. A gassy baby is a fussy baby, so burp them regularly, during and after the feed.
Feed one side at a time: Alternate your breasts at each feed. That way, once the flow slows down on the breast your baby is feeding on, they might stop fussing.
Take a feeding break: If your flow is too much for your little one to cope with, remove them from the breast for a few seconds. Let the excess milk leak onto a towel, and offer the breast again when it stops. This might make your baby fussier for a while, but it will pay off in the long run.
The Solution for Slow Milk Flow
Your baby is hungry, but your milk is not coming quick enough. Just as we can get "hangry" when we need food or drink and aren't getting it, our babies can too!
Luckily, we have some things you can try to combat a slow flow or delayed let-down:
Stimulate the flow: Either pumping or hand expressing a little milk before latching can kick-start your let-down reflex. Once you have a steady flow, then you can put your baby to your breast.
Warm compress: Use a warm towel or compress for a few minutes to stimulate letdown. Place it on your breasts just before each feed.
Massage: Massaging your breasts before and during a feed can help the milk flow faster.
Try breast compressions: If you notice your baby is about to start fussing and might unlatch, squeeze your breast. This will give your baby a burst of milk, keeping them actively feeding.
Get comfortable: Breastfeeding a fussy baby can be frustrating for you as well. Try and feed in a relaxing position, away from distractions. It's a perfect time to just concentrate on your baby.
Make sure your baby gets enough milk: All that fussing and crying might make your little one tired, and they may fall asleep at the breast before they've eaten enough. Try and stimulate them to continue feeding by tickling their foot or stroking their cheek. The more your baby feeds, the more milk you will produce.
Some dos and don'ts: When breastfeeding, avoid smoking and alcohol. Also, try and steer clear of soda and coffee. All these could affect your milk production. Ensure you eat a balanced diet and stay hydrated, too (2).
3. Baby Is Going Through a Growth Spurt
There are times during a baby's first year of life when they go through growth spurts. Their weight and length will increase, as will their head circumference.
Your baby may want to feed more often during a growth spurt and can become fussy. It's not uncommon for a baby to suddenly feed up to 18 times in 24 hours.
While one does not necessarily lead to the other, it makes sense that a growth spurt and sudden, frequent feeding go hand in hand. Your baby will need more milk to support the growth spurt, and nursing more will naturally boost your supply.
During this time, babies can also become fussier than usual. They might appear unsettled and clingy, and they may not sleep as well as usual.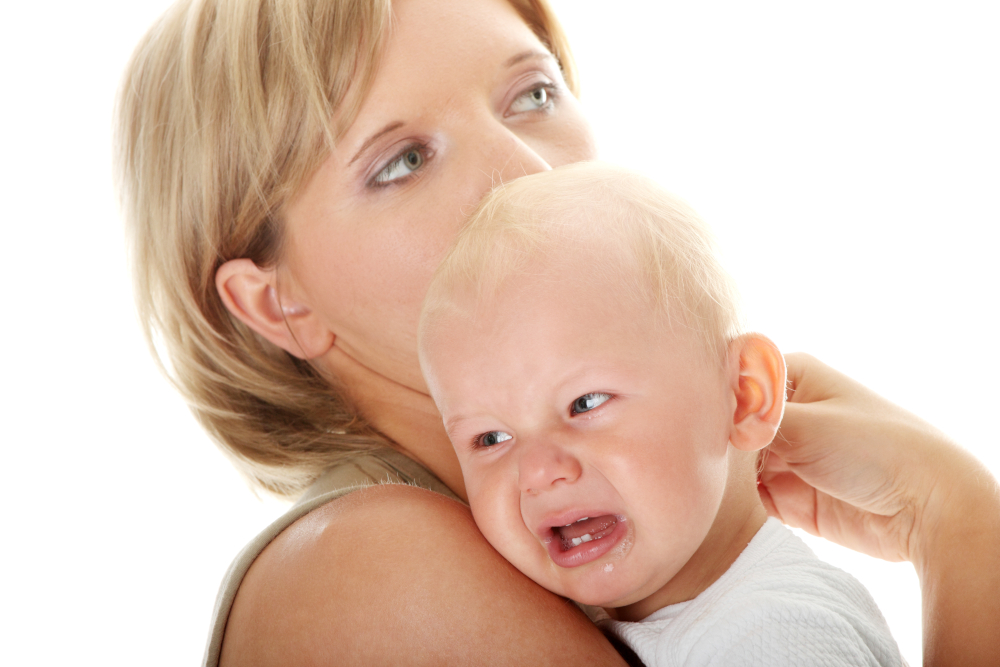 Growth spurts generally happen several times during the first year. These are the ages when they are likely to occur:
Two weeks old.
Three weeks old.
Six weeks old.
Three months old.
Six months old.
Not all babies will follow this timetable; some might have more growth spurts or they may be at different times. For some babies, there might be no change in their behavior when they have a growth spurt.
The Solution
During this time, follow your baby's lead. Respond to their needs, whether it's more feeds, extra cuddles, or just quiet time and a nap.
Your baby might get fussy if you aren't producing as much milk as they want. It can take a day or so for your supply to catch up with the demand. The more you let your baby feed, the more milk your breasts will produce.
Your baby may seem hungry after normal feeding time, so don't be afraid to nurse again. Keep yourself feeling good during this time by staying hydrated and eating balanced meals.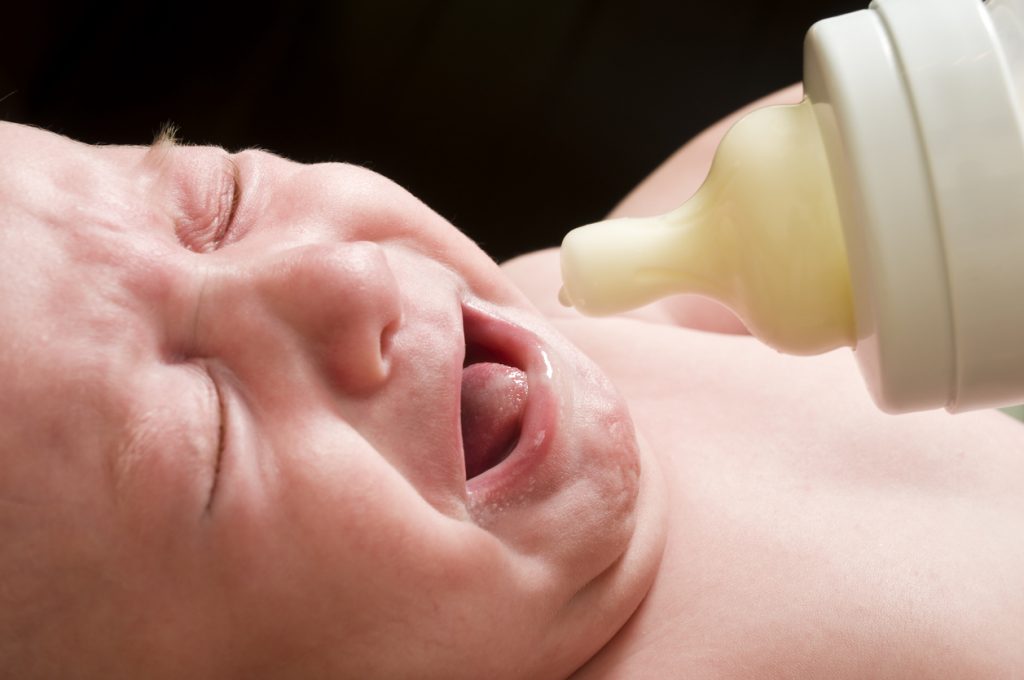 Remember, you are not Superwoman; let family and friends help with chores and shopping while you spend time with your baby.
4. Baby Is Going Through a Developmental Stage
Your baby is constantly developing mentally and learning new skills as they go along. It can be a bit overwhelming and confusing for them, and there might be weeks when they are fussier than usual. Sometimes called the "Wonder Weeks," it can explain mood changes in your baby (3).
You might find that during these periods, your baby becomes more curious and distracted while feeding. They might want to feed more or, conversely, not stay latched on long enough for a good feed. They can be cranky and fussy and cry a lot when you're trying to breastfeed.
The good news is that these periods generally only last a few days before your baby returns to normal behavioral patterns.
Not all babies will fit into the pattern of wonder weeks and develop at different times.
The Solution
Feed your baby in a quiet room where there are likely to be fewer distractions.
There's nothing worse than having a situation where your little one latches on, then hears their dad or sees the dog and stops feeding (or worse yet, turns their head with your nipple still in their mouth!).
Trying to get your baby to pay attention can make them fussier and be a constant battle.
You might also find that your baby is fussier and wants to feed more often during these periods. Again, take your cue from them, and give them the extra time and attention they need.
5. Baby Needs to Burp
Babies often fuss, cry, or pull away from the breast when they need to burp. A fast flow of milk can exacerbate this. They can also swallow more air when they're fussy or gulp down milk faster than usual if they're over-hungry.
The Solution
Breastfed babies tend not to need burping as often as bottle-fed ones. However, there are times when gas can make them uncomfortable and they need to get it out.
If your baby is fussing, stop the feed and try and burp them.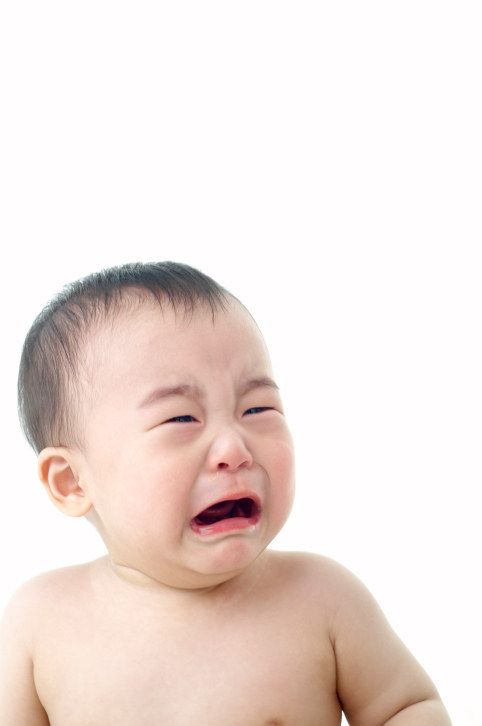 If you let them carry on feeding while they're crying, then they can take in more air and make the problem worse. Eventually, it can end up with them spitting up.
It's a good idea to burp your little one mid-feed, even if they don't appear to be in too much discomfort. Try to do it when switching breasts or when your baby latches off the nipple.
Other Reasons for Crying During Breastfeeding
We've looked at some of the main reasons your baby might cry while breastfeeding. There are a few other things that can cause this, including:
Baby prefers one side: Your milk supply might be better on one breast than the other. This may be apparent if your baby only fusses when fed on one side.
Teething: This can be a painful and uncomfortable time for your baby, and they might fuss more when feeding. You might first realize it's happening when they clamp down on your nipple and you feel the teeth through the gums. I'm all too familiar with that pain! But trust me, your baby isn't trying to hurt you; they just want to relieve their pain (4).
Baby has eaten enough: If your little one starts fussing toward the end of a feed, this might be a sign they've had enough. Try offering the breast again a few times. If they don't want it, move on. If you have ruled out any other causes for their crying, their little tummy might be full.
Baby wants to be pacified: Your little one might be full but still wants to suckle. However, it can be frustrating for them when milk is still flowing. This could be an excellent time to offer a pacifier for them to suckle.
Thrush: This fungal infection can affect your nipples or a baby's mouth. If your baby has oral thrush, feeding will be uncomfortable, and they can get fussy. If you suspect this, contact your health care provider (5).
Baby has a cold: Trying to feed and breathe through a stuffy nose simultaneously can be challenging for a little one. They will become fussy and break away from the breast a lot. Use a nasal aspirator to try to clear their nose, or ask your pediatrician for advice.
Food sensitivity or allergy: While you might enjoy eating spicy food for dinner, your baby may not. The flavor of the food you eat comes through in your milk, and your little one might not always like the taste or the smell. You might notice they are fussier when you have consumed certain foods they don't like or are allergic to (6).
Reflux: Although it's not very common in breastfed babies, sometimes food comes back up from a baby's stomach. This can make them cry and feel uncomfortable when feeding (7). Speak with your baby's doctor if you suspect this is causing your baby to be fussy or cry during breastfeeding.
---
Feedback: Was This Article Helpful?
Thank You For Your Feedback!
Thank You For Your Feedback!
What Did You Like?
What Went Wrong?
Why does a baby cry - an article in the newspaper of the EMS clinic "On Health"
— The simplest answer to the question about sedatives is definitely: no.
Parents should not use painkillers, sedatives, herbal "bye-bye"-fees and other means to calm the baby. In any case, until it was recommended by a neurologist after a comprehensive examination. Giving a sedative to an infant is like hiding your head under a pillow when the alarm goes off: it won't stop time and you'll be late for work anyway. You need to try to understand your baby, make sure that his most basic needs are met, and only then proceed to the exclusion of more complex and rare problems.
Try to remain calm and act only in the interests of the child
Up to three weeks of age, the most common cause of constant crying of a child is banal malnutrition. A common mistake of parents is the desire to stick to the schedule when breastfeeding in the first month of a child's life. A baby can suck out 150 ml of milk in three minutes, or maybe 20 ml in an hour, and a nursing mother is not able to understand how much has been eaten by the sensations of "emptying the breast".
With free feeding in the first month, record the dynamics of the baby's weight gain. When feeding on a schedule, conduct a series of control feedings with measurement of body weight before and after feeding, so you can make sure that the amount of one feeding is sufficient. If the baby's crying stops instantly as soon as you give the breast, this is absolutely normal.
What to do if the baby cries even after you have changed the diaper, tried to feed, picked up? If this happens often and the mother does not succeed in calming the child for more than an hour, you should consult a doctor. It is not always obvious to parents, especially good ones, in what order to seek medical help: should I call an ambulance or go to see my pediatrician in a couple of days, or maybe it's better to grab the child and the CHI policy and rush to the nearest city hospital? Try to remain calm and act only in the interests of the child. Here are some tips to help you.
If the baby is crying and cannot be calmed for more than two hours, call emergency services. Pre-measure the baby's temperature, check for rashes on the baby's body, and remember if there was a stool within the last 12 hours. Also make sure you have enough breast milk for a single feed. Report this information to the emergency services
If a child often worries , sleep is short, but there is no monotonous cry-crying for more than two hours, then this can be dealt with on your own, and then with the help of a doctor at a clinic appointment or by calling him at home. The better prepared you are for your consultation, the more productive it will be. Things to do before the consultation:
Determine breastfeeding volume by three to four checkweighs before and after feeding
See if there is a connection between baby crying and feeding. When does the baby worry and cry - immediately after eating, during feeding, an hour later, etc.?
Recall the circumstances in which anxiety and frequent crying appeared: vaccination, errors in the mother's diet, starting to use or changing formula?
Note accompanying symptoms and their relationship to crying: regurgitation, constipation, frequent stools, flatulence, appearance or increase of skin rash
Assess the change in stool frequency and consistency
Observe whether restlessness and crying persist after passing stool or flatulence
Find out if there is an effect when placing a gas tube or a glycerin suppository.
The task of a pediatrician when complaining of frequent and prolonged crying of a child is to determine why the child is crying, whether he has any disorders (including digestive disorders) and what kind they are - functional, that is, this is a conditionally normal condition associated with the growth and development of the body or a reaction to changes in external (primarily nutritional) factors, or it is a pathology that must be suspected, diagnosed and treated.
Three types of crying
Experts say that babies have three types of crying:
- Basic . This is, in fact, a means of communication between the child and others. This cry is intermittent, smooth, the sounds are not sharp.
- Angry . This is how children cry when they really don't like something or they really want something. In this case, parents may notice how the child's facial expressions change. He roars loudly, confidently, mostly on the exhale.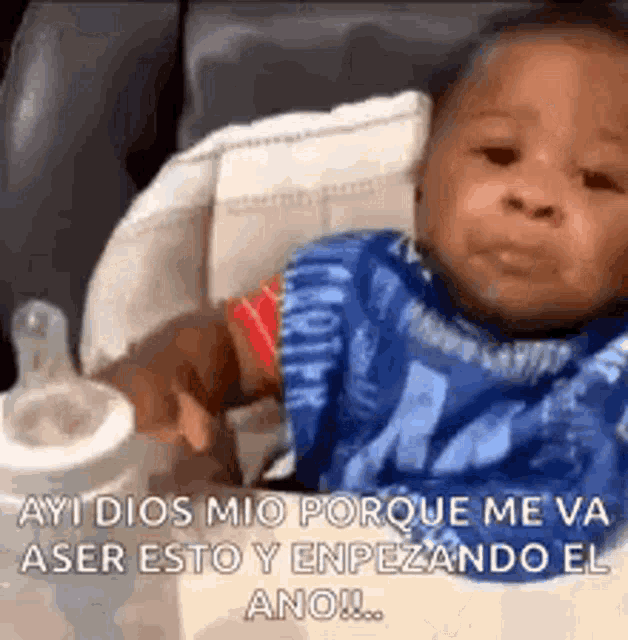 Angry crying is usually the longest.
- Painful . With his help, the baby reports that he is in pain. At the same time, he screams to a screech, with piercing notes until he exhales completely.
Crying and a child.
A baby may cry for a variety of reasons. Crying is his way of showing his parent that he needs something. The baby may be hungry, have a full diaper, or just need attention. If a crying baby cannot be soothed, colic may be the problem. In this article, you will learn how to help your baby with colic.
What is colic?
When they say that a baby has colic, it means that he cries a lot and is difficult to calm him down. Children with colic are restless, but they gain weight and generally develop normally. If you are concerned about your baby's colic, see your pediatrician to make sure there is no underlying condition.
At what age do babies get colic?
Colic usually starts when the baby is 2-4 weeks old.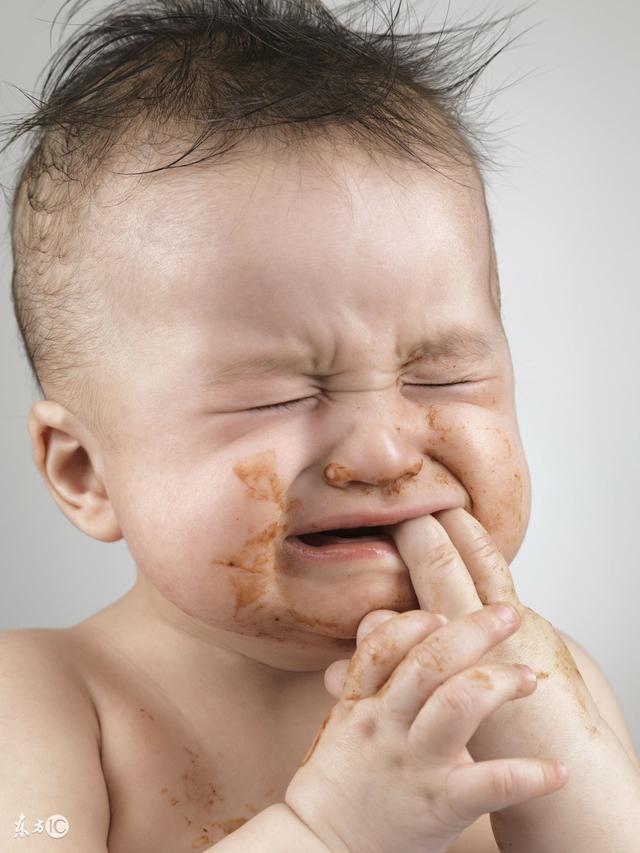 In most children, they pass by 3-4 months. But for some it can take up to 6 months.
How to understand that a child has colic?
1. The child cries a lot, from 3 to 5 hours a day. Between periods of crying, he is calm.
2. Crying is predictable, happens around the same time every day. Most often this happens in the afternoon, towards evening.
3. The baby can be tormented by gases. At the same time, he raises or stretches his legs.
How to help a baby with colic
There are different ways to soothe a baby with colic:
1. Swaddle the baby - so he will feel safe.
2. Put the baby on his left side or on his tummy, rub his back. If he starts to fall asleep, be sure to turn him over on his back.
3. Remind your baby how comfortable and safe it was in the womb. To do this, use soothing sounds: a heartbeat recording, the noise of a fan (or a hairdryer, a vacuum cleaner, an extractor, a washing machine), white noise of the TV.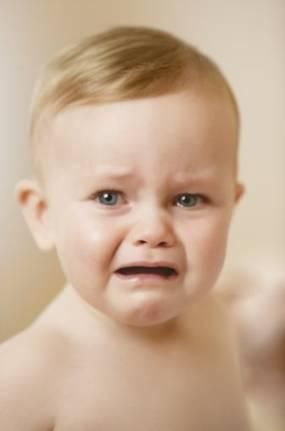 4. Imitation of the womb will also help to recreate the sling. With it, hold the child to you, walk and rock gently. Look on the Internet for what kind of slings there are - scarves, backpacks. You can make a sling scarf with your own hands, there are many instructions on the net.
5. Try not to overfeed the baby, keeping the interval between feedings at 2-2.5 hours.
Causes of Baby Crying: Checklist
A child may cry not only because of colic. Verify this by examining all possible causes of crying:
1. He is hungry
Make sure that the breaks between feedings correspond to the age of the baby and are not too long. The first signs of hunger - the baby puts his hands in his mouth and licks his lips.
2. He is cold
The child must be dressed in the same number of layers as you.
3. Check the diaper
It's probably dirty or wet. Especially in the first months of life, diapers get dirty very quickly, diaper changes may be required 10-12 times a day.