Baby pig creep feeders
Pig Creep Feeder
SKU:
10010378
Pig Creep Feeder
Rating Required Select Rating1 star (worst)2 stars3 stars (average)4 stars5 stars (best)
Name Required
Email Required
Review Subject Required
Comments Required
Sale Price: $17.
48
In Stock

Sale Price: $17.48
Quantity:
Adding to cart… The item has been added
HOT DEALS
DETAILS
These plastic creep feeders are designed to increase livestock growth and minimize feed waste
Encourages earlier weaning
Easy to clean
Tough, durable construction
The heavy 150 mil polyethylene cannot rust or rot and is unaffected by acids and cleaning chemicals
Pig feeding trough is 13 x 14 in and 2 in deep
Earlier wean creep feeder for farrowing crates
Made from heavy 150 mil polyethylene
Unaffected by acids won't rust or rot
Can't tip when placed under pen divider
Saves more pigs
Use for feed or milk replacer
SPECIFICATIONS
| | |
| --- | --- |
| Application | For use as a small stock feeder for cats, dogs or other domestic animals |
| Feed Opening Width | 13 in |
| Height | 14-1/2 in |
| Material | Plastic/150 mil Polyethylene |
| Trough Depth | 2-1/2 in |
| UNSPSC | 21101900 |
Want More Information?
Talk to a Pro: 1-800-845-3374
SPECIFICATIONS
| | |
| --- | --- |
| Application | For use as a small stock feeder for cats, dogs or other domestic animals |
| Feed Opening Width | 13 in |
| Height | 14-1/2 in |
| Material | Plastic/150 mil Polyethylene |
| Trough Depth | 2-1/2 in |
| UNSPSC | 21101900 |
CUSTOMER REVIEWS
Baby Pig Creep Feeder With Mounting Bracket
SKU:
10010058
Baby Pig Creep Feeder With Mounting Bracket
Rating Required Select Rating1 star (worst)2 stars3 stars (average)4 stars5 stars (best)
Name Required
Email Required
Review Subject Required
Comments Required
Sale Price: $28.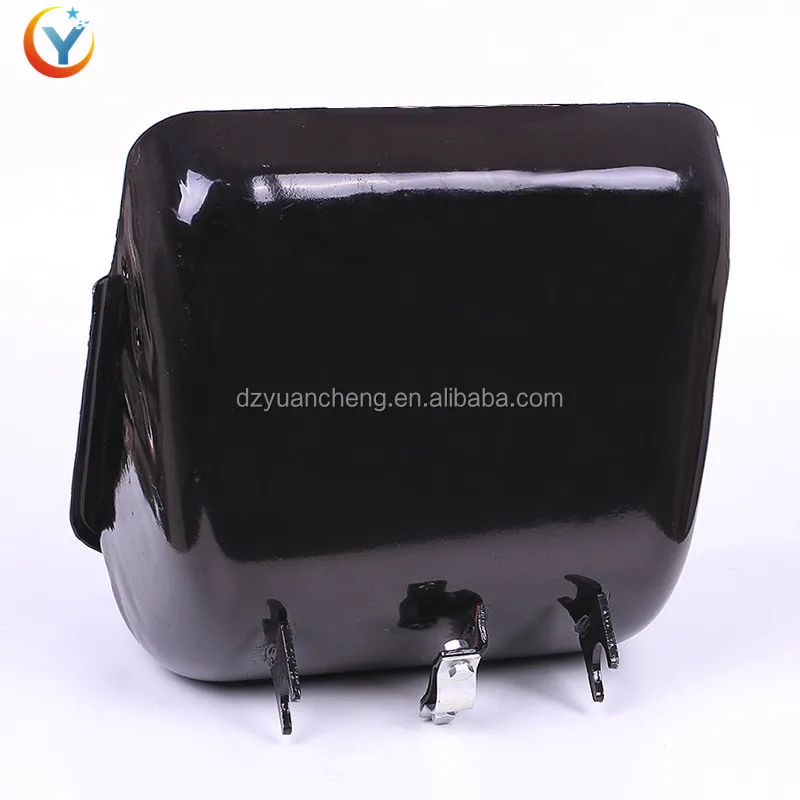 95
In Stock

Sale Price: $28.95
Quantity:
Adding to cart… The item has been added
HOT DEALS
DETAILS
This KANE creep feeder is designed for starting baby pigs on starter feed and used until weaning.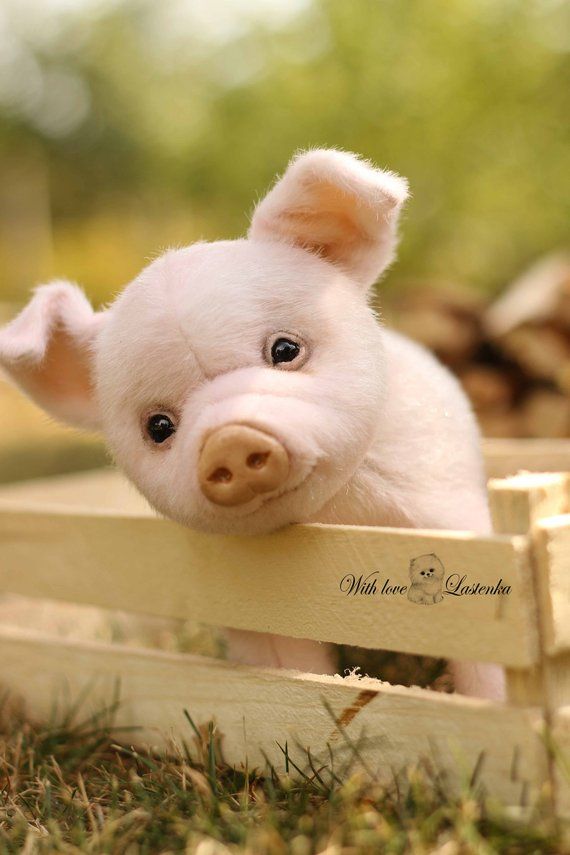 It can be used for any dry feed materials, such as ground feeds, pelletized feeds or powder additives. The feeder is designed to mount on end panels or divider panels of farrowing crates. Made of high density durable polyethylene that is non-corrosive, it will not rust and does not wear out. There are no sharp corners for feed to wedge into and get stale. The feeder has an adjustable meter plate for metering the amount of feed into bottom of trough. The feed saver rolled lip on front of trough eliminates expensive feed waste.
Sustain rapid growth before weaning with this piglet creep feeder
Designed to provide ground and pellet feed to baby pigs until weaning, these creep feeders get your piglets off to a great start
The solid, non-porous surface reduces the risk of bacteria and is easy to clean
Our heavy-duty, 2-piece mounting bracket keeps the piglet creep feeder secured to end panels or dividers making filling and cleaning easy, with its convenient quick release design
Comes with mounting bracket
Non-corrosive
Long-lasting
Feed saver rolled lip
SPECIFICATIONS
| | |
| --- | --- |
| Application | For starting baby pigs on starter feed and used until weaning |
| Brand | KANE |
| Manufacturer Name | KANE |
| UNSPSC | 21101900 |
| Includes | With Mounting Bracket |
| Dimension | 10" (W) x 15" (H) x 5-1/2" (D) |
Want More Information?
Talk to a Pro: 1-800-845-3374
SPECIFICATIONS
| | |
| --- | --- |
| Application | For starting baby pigs on starter feed and used until weaning |
| Brand | KANE |
| Manufacturer Name | KANE |
| UNSPSC | 21101900 |
| Includes | With Mounting Bracket |
| Dimension | 10" (W) x 15" (H) x 5-1/2" (D) |
CUSTOMER REVIEWS
Do-it-yourself pig feeders: drawings, photos and videos
Contents:
Sanitary requirements
Feeder sizes
Types and designs
Self-made
Video
Any person involved in animal husbandry knows from his own experience how important it is to competently organize the processes of raising and caring for livestock, because the overall profitability of the economy is the fundamental task of the farming business and breeding pigs is no exception.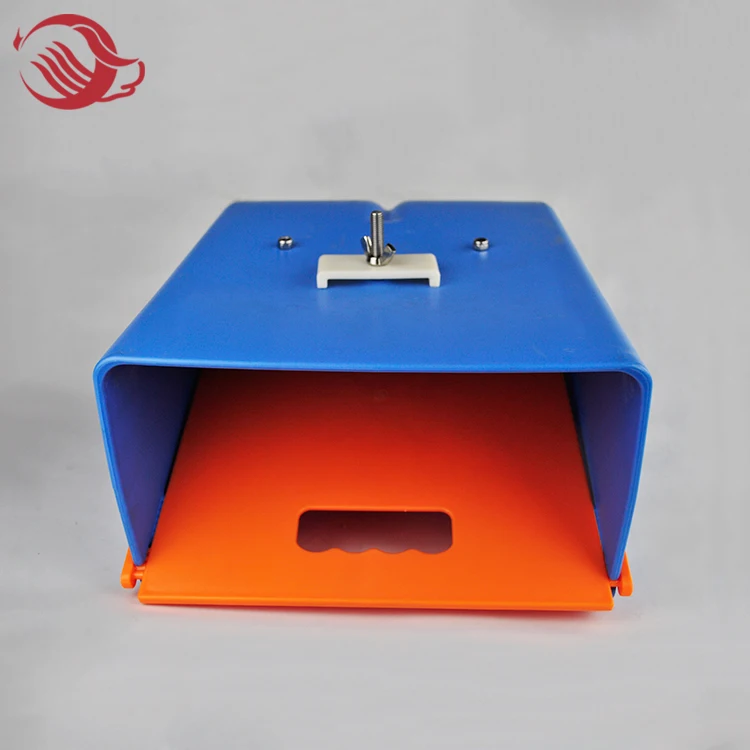 The necessary equipment and feed for animals (especially when it comes to large herds) is not cheap, so it is extremely important to minimize feed loss by choosing the right feeders for pigs.
Equipment for a pigsty is not necessary to buy in a store, any farmer can do everything he needs with his own hands from improvised materials
In the article we will look at different types of feeders and tell you how to make them yourself and what you need for this.
Sanitary requirements
Before moving on to the topic of hand-made construction of such structures, let's clarify what sanitary requirements apply to them:
Prevention of pollution by animal waste products.
Maintaining cleanliness. The need for regular washing and cleaning.
Prevention of eversion of structures. Food containers should be placed in such a way that the pigs do not scatter food.
Maintain tightness. The products should not have holes and crevices through which the contents will spill out.
Placement of different feeds in separate sections. Drinkers must be used for water.
How and from what to make your own drinkers - described in detail in the article on our website.
Feeders must be practical, durable and easy to care for
Keep in mind that pigs need free access to food. Otherwise, it will negatively affect the growth rate of animals.
Feeder dimensions
Feeder dimensions directly depend on the animals they are intended for. If the pigsty contains not only adults, but also piglets, care must be taken to ensure that access to feed is convenient for everyone. Small pigs will need small containers for food, and large ones will need roomy ones. If the farmer is the owner of a large livestock, it is better to equip the pigsty with long feeders, from which the animals can satisfy their hunger at the same time. As for piglets, it makes sense for them to separate their own territory with jumpers.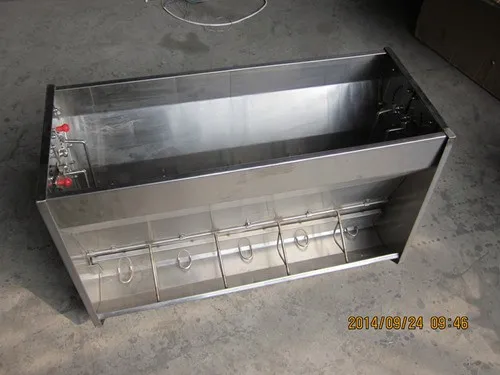 Piglets in the lactation period are placed next to the sow
For more accurate sizes of feeders for piglets and pigs (per individual) you can find in the table:
| | | | |
| --- | --- | --- | --- |
| Age group | Width of dry food container, cm | Wet container width cm | Tank length, cm |
| Suckling pigs | 15 | 15 | 15 |
| Weaned piglets | 30 | 25 | 25-35 |
| Adults | 50 | 40 | 45-50 |
It is important to remember that the height of the sides in containers intended for suckling pigs should be about 10 cm. To opt for one or another option, you should proceed from the following factors:

type of stock to be housed;
pigsty dimensions;
economic opportunities.

Large food bins - the best solution for farms with a large number of livestock

There are such types of feeders:

Group - for several individuals.
Individual - for one animal.
Permanent - placed permanently in one place, that is, animals cannot move them.
Mobile – Available in single or double sided, considered the most suitable option for large herds.

If desired and necessary, several types of products can be installed in one pigsty at once.

Group feeder provides access to food for several animals at once

By design, animal feeders are divided into simple and bunker . The first are ordinary containers into which farmers pour different feeds. As for the bunkers, here the food is supplied automatically as soon as the animal eats all the food from the lower compartment. Such products are very convenient to use, but to make them yourself, you have to work hard. However, if you still decide to build such a structure yourself, be sure that you will save money and get a feeder that will meet your requirements.

Silo structures are easy to use and make the work of farmers much easier by supplying feed to animals in automatic mode

Do it yourself

Today, manufacturers offer a wide range of ready-made containers for animal feed, but despite this, many farmers prefer to do it themselves . A pig feeder will not require special skills or monetary costs from the breeder, since the simplest and most affordable materials are suitable for manufacturing. We offer some original ideas that you can use when looking for the basis for simple and convenient feeders.

The optimal parameters and technology for assembling a homemade bunker feeder for pigs are presented in the following video:

Gas bottle

Gas bottles are strong and durable, making them perfect for making feeders. To turn an old cylinder into a useful and practical thing, follow the following procedure:

Unscrew the cylinder valve using the handwheel. Check that there is no gas left inside. The easiest way to do this is to apply soap suds to the outlet and observe. If bubbles appear, this means that there is gas, if there are no bubbles, the cylinder is suitable for further work.
Lay the product on its side and saw off the valve with a hacksaw. It will not be difficult to do this, since it is made of soft metal - brass. The main thing is to try so that there are no sparks during sawing.
Fill the bottle with water to the very top. Shake to wash off condensation from the walls. Pour the used water as far away from the house as possible, as the liquid will have a specific smell that does not disappear for a long time.
Cut the balloon lengthwise into two pieces. Please note that in the case when a feeder is made for piglets and adult pigs, the parts may be different, if the product is intended exclusively for adults - cut the balloon exactly in half.
Weld reinforcement across the body of the canister halves, this will further strengthen the structure and eliminate the possibility of animals climbing into the food container.
To completely eliminate the smell of gas, it is recommended to additionally burn the finished product with a gas burner.

Detailed step-by-step instructions for creating a practical feeder from a gas bottle are presented in the video:

Plastic drum

If a plastic barrel is no longer suitable for its intended use, it can be used to make a handy feeder. This is easy to do even without a special drawing.

It is important to make sure that no substances harmful or hazardous to the health of animals have previously been stored in the canister.

The procedure is as follows:

Make a marking and divide the barrel into the desired number of sectors using a jigsaw.
Attach the resulting container to the wooden legs with screws.
Remove burrs and sharp edges with sandpaper.

Pictured are designs cut from a plastic barrel

Wood materials

Wood is the safest and most environmentally friendly material that is often used in the manufacture of livestock feeding structures. You need to do the following:

Prepare boards and timbers of the right dimensions for the walls, bottom and legs. Fasten all the details with nails or screws (the trough can also be cut out of a wide tree trunk).
After the work is completed, the surface should be sanded with sandpaper, removing all roughness.

Wooden products are environmentally friendly and simple, but inferior in durability

Asbestos-cement pipe

A pig trough can be built from a long asbestos-cement pipe. This is done as follows:

The pipe is cut in the longitudinal direction and installed on a concrete support.
The cuts on the sides are closed with wooden plugs or covered with cement.
Attach a protective grille to keep animals out of the product.

Long feeders made of pipe, usually placed permanently in the pigsty

All proposed designs are quite simple and practical. We hope that you will be able to do any of them without any extra effort and financial costs.

Video

How to create a simple pig feeder from a metal pipe, see the following video:

About the author:

Aleksey Chernobay

Loving husband and caring father. A versatile person who is interested in literally everything. Gardening is no exception. Always glad to discover something new and share it with other people. He is of the opinion that nature is the second home for every person, so it should be treated with respect.

Found a mistake? Select the text with the mouse and press:

Ctrl + Enter

Did you know that:

Pepper originated in America, but the main breeding work for the development of sweet varieties was carried out, in particular, by Ferenc Horváth (Hungary) in the 20s. XX century in Europe, mainly in the Balkans. Pepper came to Russia from Bulgaria, which is why it got its usual name - "Bulgarian".

Share:

Subscribe to our VK group:

Read also

Cucumber Top 7 Mistakes When Growing Cucumbers

Apple tree How to feed apple trees in autumn

Currant How to increase the yield of currants: 4 basic rules

Interesting Growing ginger at home

Interesting Top 5 mistakes when growing tomatoes

siderates Siderates for the garden in autumn

Interesting How to grow a mango from a seed

Interesting For which plants on the site can be fined and prosecuted

Interesting Ways to use 5-liter plastic bottles in the country

Garlic What to plant after garlic next year

Interesting Nettle: 5 ways to use in the garden and vegetable garden

Peony How to feed peonies in autumn

Other How to feed indoor flowers

Grape Wild grapes

Grape How to feed grapes in autumn

Other How to treat a greenhouse in the fall from diseases and pests

Interesting Decorations for the garden and cottages: 20 best products from AliExpress

Beekeeping Breeding bees for beginners: seven main questions

Interesting Top 20 best products from Aliexpress for gardening

Interesting Novelties for growing seedlings with Aliexpress

Questions from readers

Question: Which set is better to buy: large or small? I was told that the larger, the larger and better the turnip. Is it true?

Answer: Actually, it is not. Size and quality of onion heads depend on varietal characteristics... | Read more

Question: When applying foliar dressings, drops of liquid almost always fall on the flowers. I heard that this has a detrimental effect on the intensity of flowering of ornamental crops and can reduce fruit set. True or fake?

Answer: When properly formulated working solutions are used, their contact with flowers cannot damage... | Read more

More questions and answers

Do-it-yourself feeders for pigs and piglets: bunker (automatic), original, drawings

Contents

1 General requirements for pig and piglet feeders
2 Types of feeders
3 How to make your own pig feeders

3.1 Which materials are suitable for making your own

and piglets
5 How to make a pig feeder out of a plastic barrel
6 How to make a pig trough out of a gas cylinder
7 Feeders for pigs and pigs out of pipes
8 How to make a wooden trough for pigs and piglets
9 Installing feeders in a pigsty
10 Original ideas for pig feeders with a photo
11 Conclusion

Pigs feeders in a simple design with a capacious into compartments for each head. Models of the bunker type are considered improved, allowing automatic feed supply. It is easy for pigs to build any feeder on their own, which household owners successfully do.

General requirements for feeders for pigs and piglets

Before manufacturing and installing a feeder in a pigsty, you need to familiarize yourself with a number of sanitary requirements:

sink.
The trough provides a secure fit. Pigs should not turn it over, deform it with blows.
The feeder is equipped so that pig excrement does not get inside. Organic waste contains parasite larvae that cause dangerous diseases.
For dry, liquid feed and water, pigs are provided with separate containers.
Troughs with holes must not be used. Liquid feed flows through the cracks, humidity rises inside the pigsty, and unsanitary conditions occur.
For each age of the pigs, troughs with the appropriate height of the sides are selected. Observe the angle of inclination so that the feed flows down to the front wall.

Small piglets are born weighing about 1 kg. Subject to the diet, individuals of good breeds at the age of six months are able to gain weight up to 100 kg. The mass of a breeding boar or sow reaches 300 kg. Along with gaining weight, the dimensions of the pigs, in particular the head, increase. To make it more convenient for the animal to get food, a certain length of the trough is assigned for each age:

milk baby - 15 cm;
young animals up to 3 months old - 20 cm;
6 months old kept for fattening - 25 cm;
age category of pigs from 7 to 10 months - up to 35 cm;
sow trough length up to 40 cm;
for breeding boars - from 40 to 50 cm.

The height of the sides of the trough for dairy babies is made up to 10 cm. The parameter for adult pigs is in the range of 15-25 cm.

Types of feeders

Conventionally, all existing feeders are divided into two groups.

By way of use:

stationary models for pigs are securely fixed, cannot be moved;
mobile models are in demand in large farms for uniform feeding of the herd;
individual models are placed inside the box for one animal, eg a sow;
group models are designed to feed several pigs at the same time.

According to the device:

ordinary feeders are made in the form of a simple trough, and sometimes pigs use any container that is at hand;
Feeders for bunker pigs are more complicated, but they allow automatic feed supply.

Feeders vary in size. They are narrow, wide, shallow and deep, with and without dividers. When making a do-it-yourself feeder for piglets, photos of tables with dimensions will help to build the optimal design. 9Ol000

The manufacturing process of the trough is simple. But the automatic feeder for pigs is more complicated. Here you will need drawings with exact dimensions.

Which materials are suitable for manufacturing

Metal and wood are the most popular materials. Each of them has its pros and cons. Ferrous metal quickly rusts and rots in dampness. It is optimal to use stainless steel, but the design will cost more. Wooden troughs are knocked down from a board 40 mm thick. Natural material is environmentally friendly, but pigs gnaw it. Remains of food eat into the tree, bacteria multiply.

Tip! Used household items are used for pig feeders: plastic and metal barrels, old tires, gas cylinders, sinks.

Making your own pig and piglet hopper

Compared to a trough, making a pig hopper is much more difficult, but it has a great advantage. The design consists of a capacious bunker for backfilling feed. Its lower part with a slot is directed to the tray. A certain part of the feed is poured out of the hopper. When the pigs eat it, a new portion is automatically fed into the tray.

Attention! Silo feeders for pigs are only suitable for dry feed.

Another advantage is the uniform feed supply. Pigs receive a certain portion of food. They completely eat it up, and nothing is left to scatter or pollute. The presence of a capacious bunker allows you to make large stocks of food.

Creating a do-it-yourself automatic feeder for pigs is beneficial if the farm contains at least 5 pigs. However, sometimes the design is used when fattening 2-3 animals. It is optimal to choose metal as the material of manufacture, but if there is no welding experience, wood is used.

When assembling a silo feeder for pigs with your own hands, it is advisable to have drawings at hand. In fact, we need a diagram of one side shelf. The second element is an exact copy. The shelves are interconnected by rectangular fragments. As a result, two containers are formed: a tray and a bunker. The photo shows the dimensions, but they can be changed depending on the age of the pigs for which the automatic feeder is intended.

To make a metal structure for pigs, you will need a stainless steel about 3 mm thick, a grinder and a welding machine. The manufacturing process consists of several steps:

Drawings are transferred onto a sheet of metal. Bulgarian cut out fragments of blanks.
Parts are welded into a single structure. A sheet is welded to the bottom of the bunker at an angle. The device forms a gap from where dry food will be fed into the tray.
A limit bar is installed near the slot of the hopper.
The bottom of the tray is welded with a rectangular plate to form a container for food.

The structure is ground to remove sharp burrs and scale. Be sure to weld the fasteners so that the pigs do not turn over the automatic feeder.

The wooden analogue of the automatic feeder for pigs is assembled according to a similar principle, only self-tapping screws are used for connection. The body elements are cut out with a jigsaw from multilayer moisture-resistant plywood. To strengthen the connection, bars are placed at the joints. Elements are tightened with self-tapping screws. If the automatic feeder for pigs is supposed to be placed on the street, the top of the bunker is equipped with a hinged lid. Fasten it with furniture hinges.

Plywood automatic feeder suitable for small piglets. Large pigs will break it easily. For adults, it is optimal to take boards with a thickness of about 40 mm as the material of manufacture.

Tip! So that the pigs do not interfere with each other to eat food, the automatic feeder tray is separated by jumpers. There should be a separate compartment for each individual.

How to make a pig feeder out of a plastic barrel

Used plastic barrels are great for pig feeders. The only requirement is that you cannot use containers where pesticides used to be. The advantage of plastic is corrosion resistance. The containers are well washed, but they are gnawed by pigs, which is the only negative.

For small piglets, a trough can be made by simply cutting holes in the side of the barrel. The remaining strips will play the role of separating jumpers. The barrel is securely fixed to the floor so that it does not roll.

It is optimal to build a do-it-yourself piglet feeder with a wooden frame. Adult pigs will not quickly gnaw it. A plastic barrel is cut lengthwise into two parts with a grinder. The framing is knocked together from boards 40 mm thick. Barrel halves are inserted inside the frame.

If it is planned to breed young animals, then it is optimal to dissolve the barrel into two unequal parts. The larger half will go to the big pigs, and the smaller part will make a trough for the kids.

How to make a trough for pigs from a gas cylinder

A trough for pigs from a gas cylinder is made according to a similar principle, only the container must first be properly prepared. First of all, make sure that there is no gas by opening the valve. Condensation with a pungent odor may remain inside. The liquid is drained through the open valve, turning the container upside down. Disposal is carried out away from residential facilities.

The cylinder valve is unscrewed or sawn off with a grinder. Water is poured inside, shaken thoroughly to remove residual condensate, poured into the designated place. The balloon is cut along the grinder into two halves. Blanks are burned with fire, washed from soot. To make the trough for pigs shown in the photo with your own hands, the two halves are welded together with rods. Legs are welded to the bottom from the outside. If the trough is too large for pigs from the two halves, use one part of the balloon.

Feeders for pigs and pigs from pipes

If the farm has a piece of asbestos-cement or ceramic pipe with a diameter of at least 200 mm, it will make a good stationary trough for pigs. First, cut the workpiece of the desired length with a grinder. The next step is to spread the pipe lengthwise into a smaller and larger part. The first element is discarded. Most of the pipe will go to the trough of the pigs.

The base of the feeder is poured into a concrete pigsty. A pipe is placed in the solution, the sides are closed with plugs. It is optimal to fit a fitting on one side through which the liquid will drain while washing the trough. Separating jumpers for each pig are installed from reinforcement 15 mm thick.

How to make a wooden trough for pigs and piglets

The advantage of a wooden trough for pigs is the ease of assembly. In addition, wood tends to swell, which leads to the tightening of all cracks. In a wooden trough, even liquid food can be given to pigs. The photo shows a detailed drawing. Sizes are selected according to the age of the pigs. The parameters are shown in the table above. From the tool for work you will need a saw, a jigsaw, a screwdriver, a hammer.

Manufacture begins with sawing out fragments from a board 40 mm thick. If the trough is permanently fixed near the wall of the pigsty, then the rear wall is made higher from the front to prevent feed from getting behind the feeder. When it is assumed that the pigs will approach from two sides, then the height of both sides is made the same.

Cut blanks are folded into a single structure, tightened with self-tapping screws. Sharp edges are treated with sandpaper, burrs are removed so that the pigs do not get hurt. The working part of the trough is divided by jumpers made of polished bars with a section of 40x40 mm.

Installation of feeders in a pigsty

There are several options for the location of feeders:

troughs are installed permanently for pigs;
for two-sided approach of pigs in a large herd, mobile structures are arranged;
when keeping up to three pigs in a box, equip a separate location of the feeder;
It is customary for a large number of pigs to have space for group feeders.

The installation site is chosen at the construction stage of the pigsty. The pig feeding block is desirable to be separated in order to be less exposed to contamination. The troughs are installed at an arbitrary slight slope. The feed will move under one edge.

Original ideas for pig feeders with photo

In the household, pig troughs are made from anything that can be adapted.