Dried baby food
Mommy Scene Tastes the Difference with Amara
May 2015
By Katie, from Mommy Scene.
Amara baby food is an easy, healthy option for feeding your baby. It's pretty much just like fresh pureed baby food, but freeze dried! Freeze drying preserves nutrients and maximizes convenience since this baby food comes in a small packet. Just add water and it's time for lunch!
We tried out Amara banana organic dried baby food. It's made for babies 6 months and older. My baby is a huge fan of bananas, and I don't think she noticed the difference between this and freshly mashed banana! I found it simple to dump the packet into a bowl, add the amount of water per the instructions, and mix it up. After a few minutes, the freeze dried food absorbs the water and thickens into regular baby food.
Amara baby food packets are ideal for tucking into a purse or diaper bag. They are also great for using for travel and for feeding your baby on the airplane, since they don't spoil and don't count as a liquid quantity, often restricted by the airlines.
If you've experienced a baby food container opening or cracking in your bag, you'll appreciate the no-mess solution these freeze dried baby food packets offer for mealtime.
Amara banana baby food was a hit with my 7-month-old. She gobbled it right up! Amara baby food is best to be fully consumed in one sitting. Since the food absorbs water and is the freshest after it's mixed, it doesn't have the best shelf life. I found any leftovers got a bit "brown" just like real bananas do. It also made me wonder what kind of preservatives store-bought baby foods contain to allow them to last in the refrigerator several days after opening. I definitely prefer the fresher option that Amara freeze dried food offers. If you don't think your baby will eat the whole contents of the packet, only make half of it for one feeding.
Amara's mission is to provide nutritious, organic, convenient baby food from a company parents can trust. The freeze dried food line includes selections for 6, 8, and 12 months.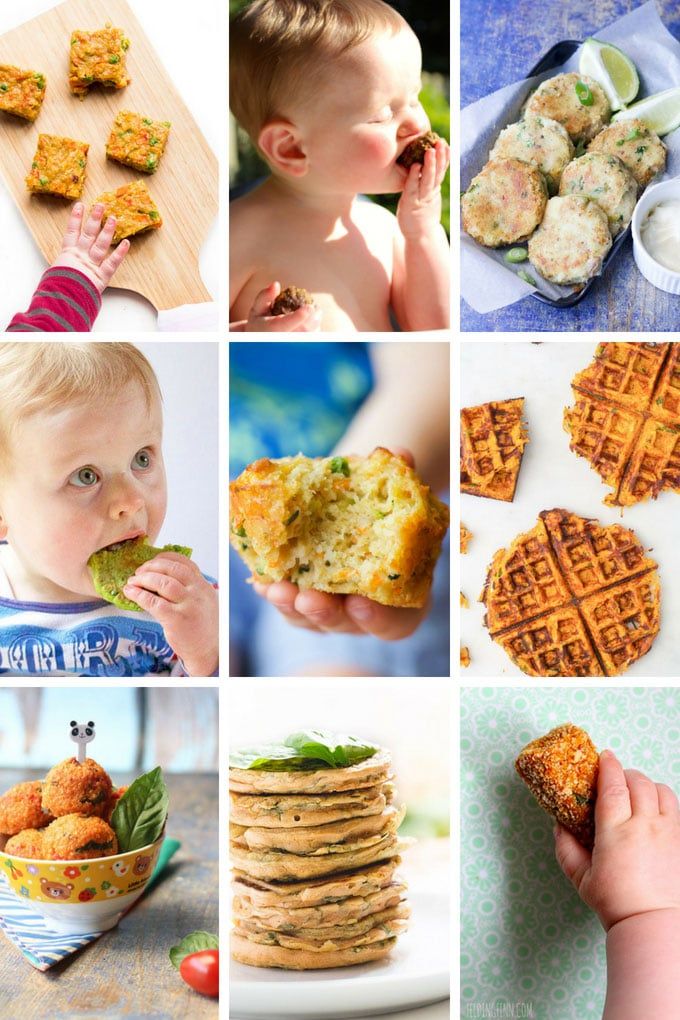 Combinations include Apple-Maqui Berry, Tropical Mango, Apple, Winter Squash, and Oats n' Berries. Amara is working on coming up with new combinations too!
In the freeze drying, pressure is applied at low temperatures which allow water evaporation inside the food to pass directly to the gaseous state. This drying process keeps the size, shape, color, smell and flavor of the nutrients intact.
Amara doesn't include sugar, salt or preservatives in their foods. Because it's the real thing, lumping may naturally occur. The banana baby food we sampled offered the same nutrients found in real bananas — filled with potassium and fiber, as well as high in Vitamin B6, Vitamin C and Vitamin B2. Amara baby food can be mixed with water, or with breast milk or formula — whatever your little one loves best! What other baby food is so customizable to your child's needs?
Amara's drying technique preserves the original goodness and nutrients found in raw food, as well as avoiding altering the chemical process of the nutrients.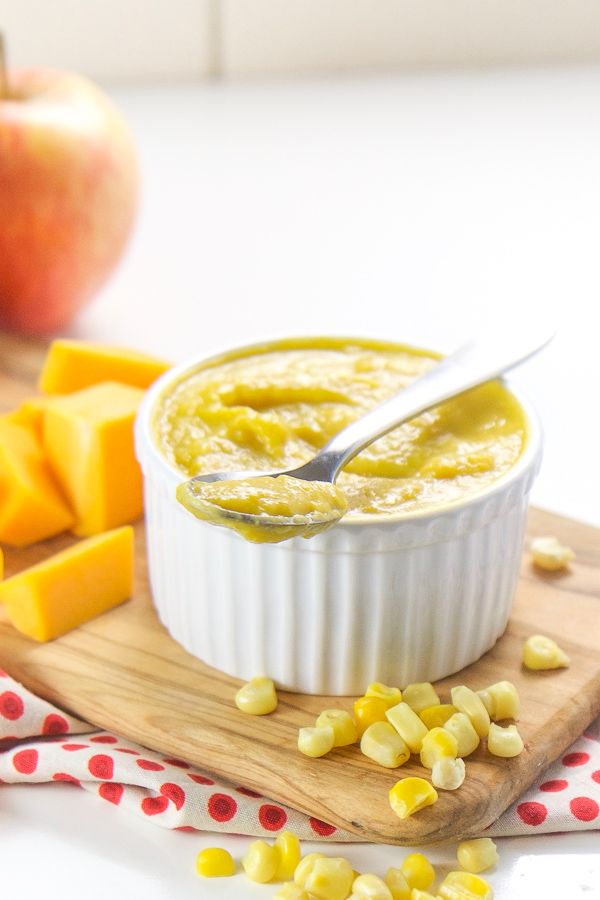 Amara looks, tastes, and smells just like the real fruits and vegetables! Check out Amara freeze dried baby food for yourself and let us know how your little one likes this yummy food!
Original text: http://mommyscene.com/baby-products/507-amara-organic-dried-baby-food
The Ideal Baby Food and Self-Stable Quick Nutrition for Everyone – The Provident Prepper
Access to quick, shelf-stable, whole foods can be a bit of a challenge. Freeze-dried fruits and vegetables retain up to 98 percent of their original nutritional value. Blending them into a powder makes fruits and vegetables compact, portable, and shelf-stable.
Freeze-dried fruit and vegetable powders/flours have literally hundreds of potential uses. They enhance the flavor and nutrition in just about everything. Consider using freeze-dried fruit or vegetable powders in:
Baked goods for natural color and flavor enhancement. Think about what a little bit of raspberry powder could do to the flavor of cakes, pastries, muffins, or cookies. Or add just a little bit of fruit powder in whipped cream for unique natural color and flavor. The potential for flavoring sweet and savory breads is limitless, not to mention the added nutrition.
Beverages for all-natural flavors and colors. Raspberry powder makes incredible raspberry lemonade.
Candies and sweets can take on a whole new appeal and benefit from the natural enhancement of freeze-dried fruit powders. Freeze-dried chili powder is a unique addition to chocolate.
Favorite meals to increase nutrition. Sneak some added nutrition into a meal by adding freeze dried vegetable powder to your favorite meals. Add freeze-dried cauliflower or winter squash powder to macaroni and cheese. Sprinkle fruit powder inside a peanut butter sandwich to replace high sugar preserves.
Baby foods for convenience and high nutrition. One of my favorite uses for freeze-dried powders is in baby food. We have discovered a great solution to create fresh, highly nutritious baby food that is shelf-stable and inexpensive.
Why is homemade freeze-dried food the ideal baby food? Freeze drying your own food:
Gives you complete control over the ingredients in your baby's food.
Requires absolutely no preservatives.
Preserves up to 98 percent of the original nutrition.
Allows you to have shelf-stable, light-weight foods that you can take anywhere.
Enables you to control the consistency and quantity of food with little or no waste.
Saves time and energy in food preparation.
Freeze-dried foods are the perfect solution for delicious, nutritious meals for infants. Blending freeze-dried foods into a shelf-stable powder creates the ideal fast food that can be taken just about anywhere. Freeze-dried fruit and vegetable powders are also a fantastic way to add whole food nutrients to smoothies, cereals, baked goods, or almost any meal.
The process to make freeze-dried powder is incredibly simple. Just take the freeze-dried food out of the package and blend it immediately into a powder. Freeze-dried foods will readily absorb moisture from the air and turn soft so don't open the package until you are ready to blend it and repackage it.
You will want to store the powdered baby food in small Mylar bags or glass jars with an oxygen absorber. I have found that it is best to store it in small quantities. A 100cc oxygen absorber is the right size to use for a one-quart container or smaller.
Freeze Dry Your Own Food
I like to freeze-dry my own garden-fresh fruits and vegetables in my own freeze dryer.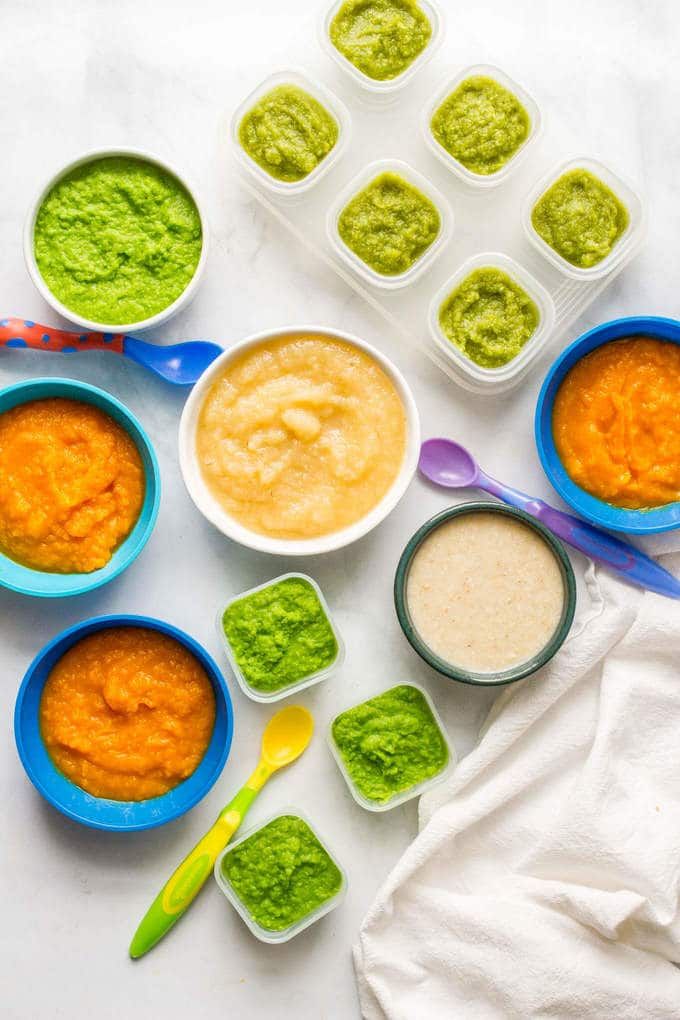 This gives me the most control over the ingredients in the food. Check out home freeze dryers from Harvest Right or some of the freeze-dry videos on our YouTube channel, The Provident Prepper.
If a freeze dryer is out of your budget, ask a friend or neighbor who owns a freeze dryer to freeze dry a few batches for your cute little one. We freeze-dry foods for our friends all the time. Make sure that you offer to cover the cost of electricity and use of the machine.
Purchase Freeze-Dried Foods to Grind at Home
You can purchase the food already freeze-dried from a reputable supplier. I like Valley Food Storage or Augason Farms for purchasing freeze-dried foods. You may also be able to pick some up in small quantities at your local grocery store.
Purchase Commercially Packaged Freeze-Dried Baby Food
You can purchase freeze-dried snacks if you would prefer to have something already made and ready to go. Look for them at your local grocery store or check out these on Amazon.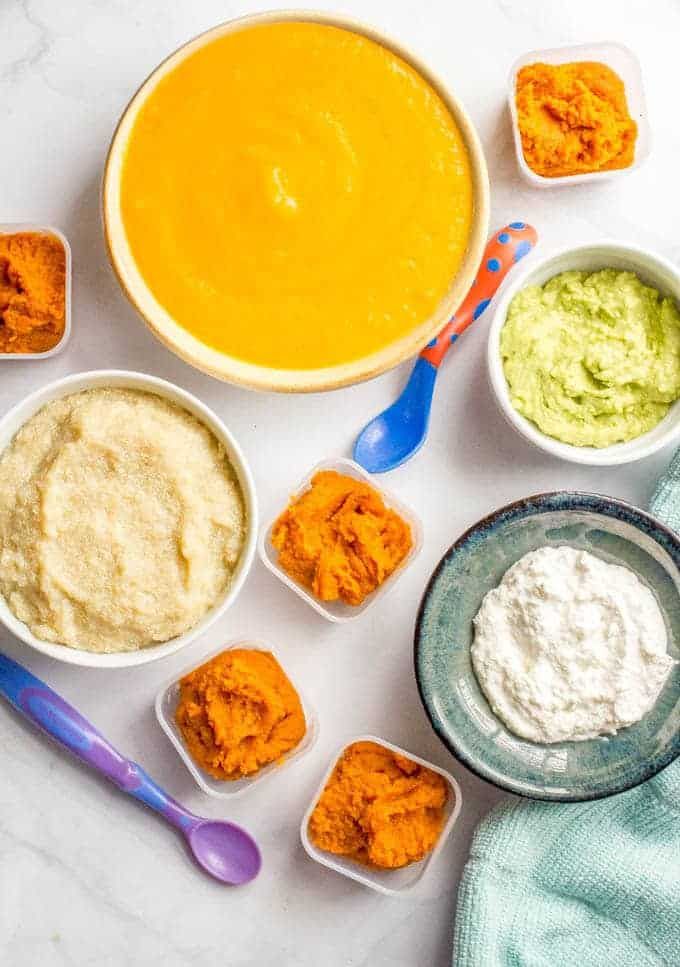 Varieties of freeze-dried powders are somewhat limited but I found some organic strawberry powder here.
Blending freeze-dried foods into a beautiful powder or flour is simple but you will have significantly better results if you follow these guidelines.
Make sure that the food product is completely dry and will snap inside and out. Moist foods will result in a gummy mess that MUST be refrigerated or frozen to stay safe.
Place it in a food processor or blender and watch it turn it into a nice dry powder. Correctly freeze-dried foods can be easily milled into flour.
Package the fruit or vegetable flour immediately in an airtight container with an oxygen absorber. Don't skip the oxygen absorber or you will have a super short shelf-life.
Keep the package sealed. Freeze-dried foods will quickly absorb moisture from the air and turn soft.
Freeze-dried powders are shelf-stable but have a shorter shelf life once they are milled into flour. For the longest shelf life, don't grind into powder until you plan to use them within 6 months or so.
Freeze-Dried Pea Powder
Freeze-dried pea flour tastes much better than bottled baby food. Let your baby learn to love the taste of fresh peas along with the nutritional benefits of non-processed foods. Mix freeze-dried pea powder with boiling water, dried onion flakes, dehydrated carrots, bacon bits, pepper, and salt. Simmer for a couple of minutes and get ready to enjoy the best split pea soup ever.
Freeze-Dried Carrot Powder
Carrots are surprisingly delicious when reconstituted from freeze-dried powder. The texture is good and the flavor tastes like fresh carrots, not cooked carrots. I blanched organic baby carrots before placing them in the freeze-dryer. Seriously, you may even be tempted to take a bite or two.
Freeze-Dried Mixed Vegetable Powder
A combination of mixed vegetables (green beans, corn, peas, and carrots) is a wonderful vegetable combination for babies. The veggie powder can be used as a nutritious thickener in soups.
Freeze-Dried Fuji Apple Powder
Apples freeze-dry well.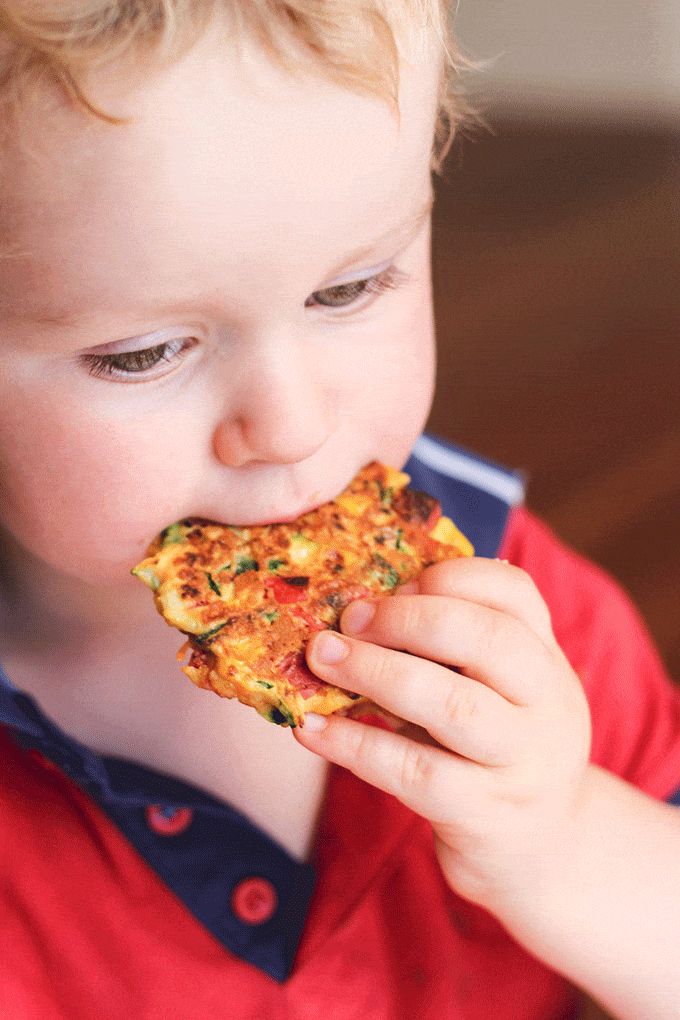 I like to leave the skin on when I freeze-dry them and then blend it all into a sweet, delicious powder that is sure to put a smile on your little one's face. You can smile knowing that he or she is enjoying apples that have retained 98 percent of the nutrition of the fresh apple. The flavor is more like fresh apple cider than applesauce.
Freeze-Dried Blueberry Powder
Blueberries can be a fun addition to baby cereals for a little added nutrition and flavor. Organic frozen blueberries are inexpensive and are simple to freeze dry. Personally, I'm looking forward to adding this to my morning smoothies.
Freeze-Dried Winter Squash Powder
Winter squash is a favorite of infants. It is a delightful combination of sweet and savory. Not to mention loaded with vitamins, minerals, and antioxidants. We cooked the squash completely before freeze-drying it. The texture is still good after mixing it up. Add a little bit of salt and butter and it is the perfect side dish for people of all ages.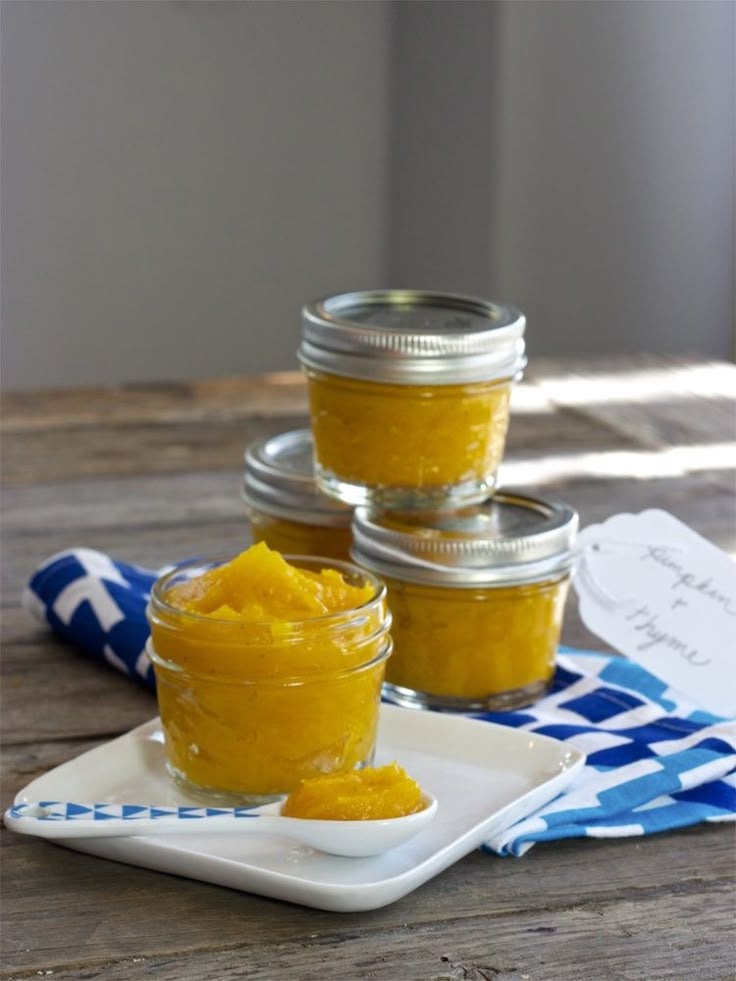 Freeze-Dried Triple Berry (Raspberry, Blackberry, and Blueberry) Powder
This combination of berries can be quite tart so I would only use it mixed with cereal. Freeze-drying intensifies the flavor which means that the berries can have quite a tangy kick. We freeze-dried a bag of organic triple berry mix from Costco. These berries would be absolutely delicious on top of yogurt or ice cream for big people.
Making freeze-dried baby food for my little grandchildren is so much fun. It brings me great joy to know that they are able to eat some of the most nutritious food available while making life a little easier for their busy parents.
Freeze drying isn't just for baby food either. We use our freeze dryer to preserve all kinds of garden bounty, meats, cheeses, and we even make our own "just-add-water" meals from our favorite tried and true recipes. The shelf life of freeze-dried foods is incredibly long when stored correctly.
You can learn more about home freeze dryers at Harvest Right.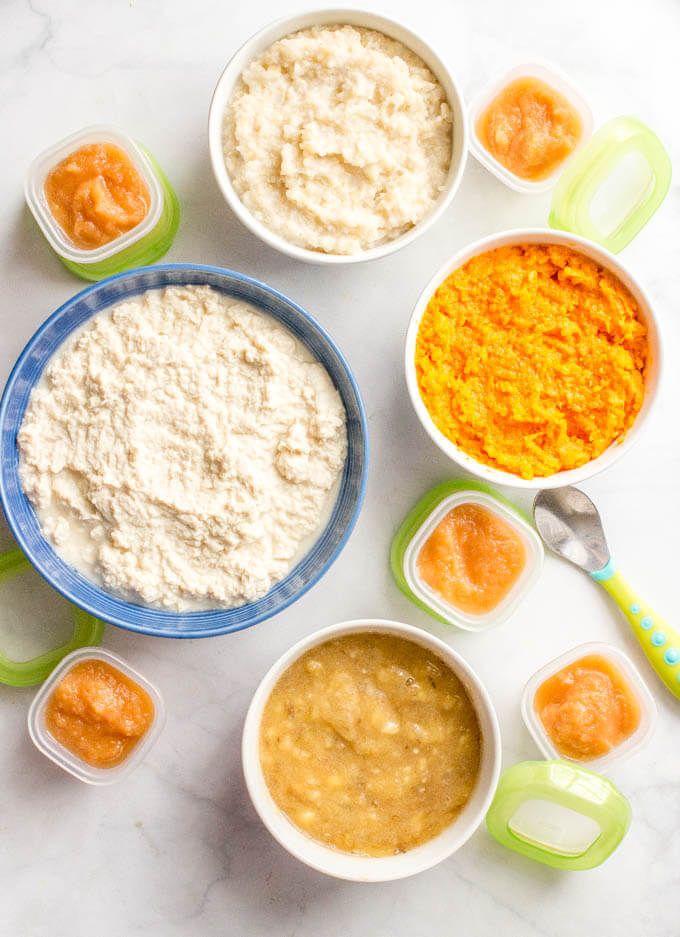 They just might have the right size to meet your needs. Check out our freeze-drying playlist to see some of our freeze-dried food successes … and failures.
Thanks for being part of the solution!

Jonathan and Kylene Jones
The best powdered milk formulas | Rating of Roskachestvo
About products
As part of a rolling study, dry adapted initial milk formulas (as close as possible in chemical composition to breast milk) produced on the basis of cow's and goat's milk, intended for healthy children from 0 to 6 months (18 products) and from 0 to 12 months ( 3 products).
The choice of brands was determined by mothers - the most active audience of the Roskachestvo portal.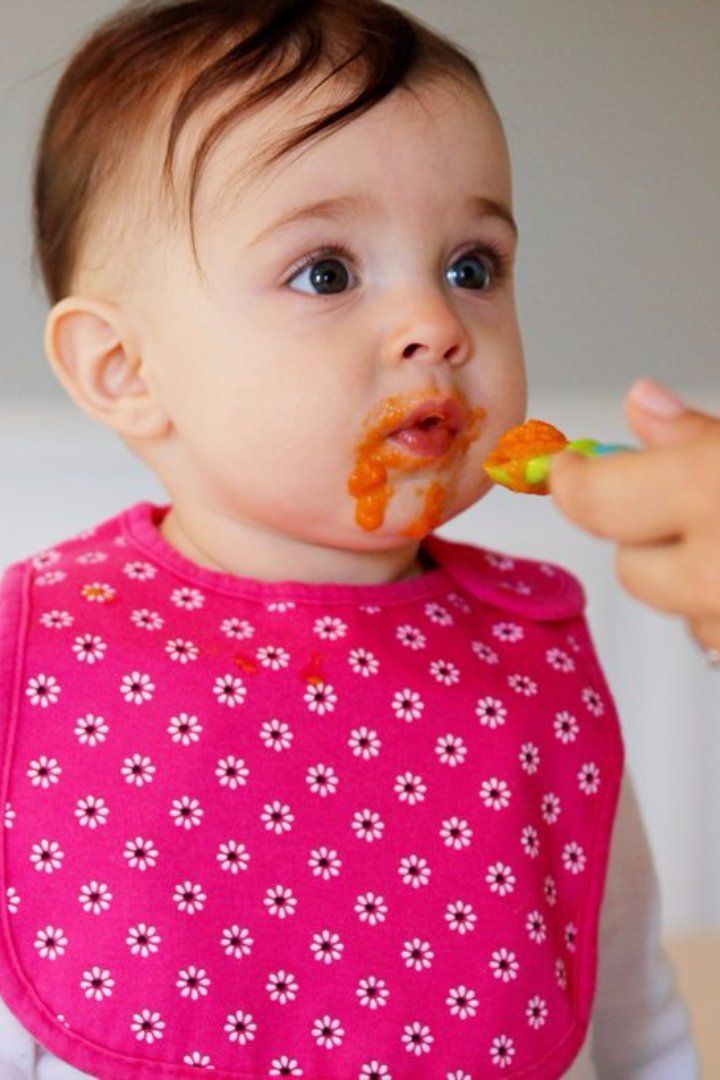 For a whole year, they sent the names of the brands they were interested in. As a result, experts tested the products of 21 brands in 82 quality and safety indicators. At the same time, the geography of the production of dry milk mixtures turned out to be quite extensive. We tested milk powders from Belarus (1), Germany (2), Denmark (3), Ireland (1), Spain (2), the Netherlands (4), New Zealand (1), Russia (4), Finland (1 ), Switzerland (1) and Estonia (1). The cost at the time of purchase ranged from 53.43 to 288.25 rubles per 100 grams of the product.
According to the results of the study, the powdered milk formula "Bellakt Optimum 1" (Republic of Belarus) met not only the requirements of current standards for quality and safety, but also the advanced requirements of the Roskachestvo standard. However, this product cannot qualify for the Russian Quality Mark, as it was produced abroad.
RUSSIAN QUALITY SYSTEM STANDARD
The standard of the Russian quality system for dry adapted milk formulas for children from 0 to 6 months has tightened the requirements for the content of some components:
the mixture does not contain starch;

the mass fraction of moisture in a dry product should not exceed 3. 5%;

the index of the solubility index of the raw sediment (for dry mixtures) should be no more than 0.2 cm³;

the level of active acidity is 6.6–7.4 pH.

the required level of product localization for awarding the Russian Quality Mark is at least 25%.
These requirements are not mandatory for manufacturers, however, products that do not meet the specified requirements cannot qualify for the Russian Quality Mark.
Safety first
According to Rosstat, today about 40% of children in the country are bottle-fed. The parents of these babies can easily purchase milk formulas, since there is no shortage of them on the shelves of Russian stores. The choice of the consumer is offered both imported and domestic products.
However, consumers have concerns about this product. For example, it is believed that milk mixtures may contain antibiotics (from raw materials), E.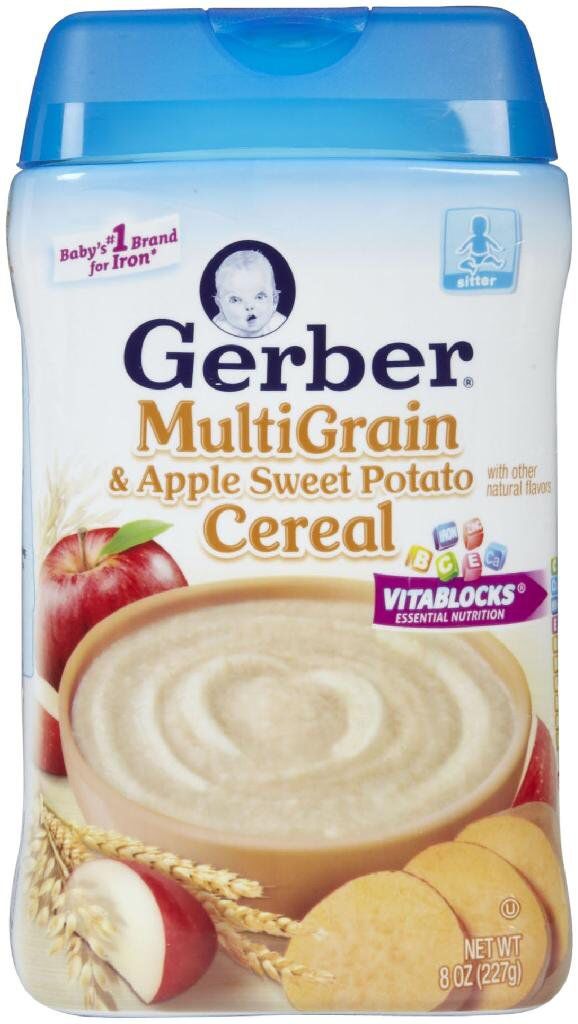 coli, heavy metals, preservatives and impurities that can harm the health of the child.
The experts checked the adapted dry milk formulas (breast milk substitutes) for microbiological safety, for the presence of preservatives and antibiotics.
The mixtures were also checked for the presence of melamine in them. After more than 6,000 babies were poisoned with infant formula in China in 2008 (in those mixtures, the melamine content was 500 times higher than the permissible norm), the very word "melamine" terrifies consumers.
The results of our study allow us to state that there is no melamine in the mixtures.
FOR REFERENCE
How did the chemical get into baby food in 2008?
"According to the most common version, the reason for the Chinese melamine crisis was the deliberate addition of melamine to baby food and dairy products," explains Dmitry Makarov, senior researcher at VGNKI, Rosselkhoznadzor. - This was done in order to increase the protein value of products.
The fact is that the generally accepted method for determining protein does not distinguish between protein and melamine. Apparently, therefore, the manufacturers hoped that their scam would go unnoticed. However, they did not take into account the fact that in high concentrations, melamine causes the formation of crystals in the urinary tract, which leads to disruption of the kidneys.
Based on the results of testing mixtures for safety, it can be concluded that all products are safe. It does not contain antibiotics, heavy metals and toxic elements. Microbiological indicators meet the established requirements. There are no preservatives (including sorbic, propionic and benzoic acids) in the composition.
Special production
Many people think that powdered milk mixtures are made from ordinary milk powder, to which various vitamins, micro- and macroelements are added. This, of course, is not true.
First of all, it must be said that all mixtures are divided into adapted - as close as possible to women's milk, partially adapted and the so-called subsequent formulas - mixtures for feeding children over a year old.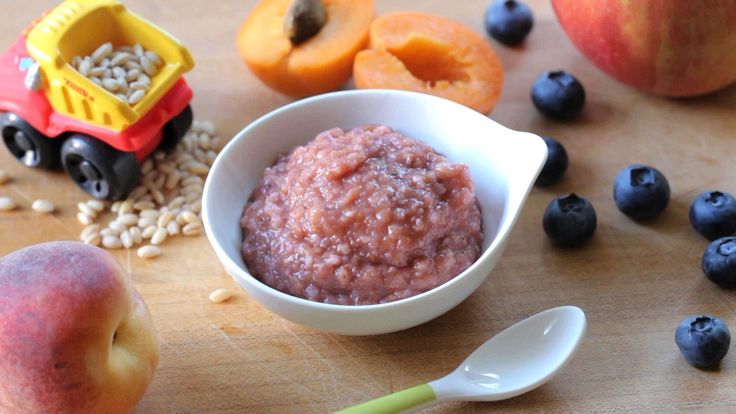 Also on the market is a category of adapted milk formulas with average indicators for feeding children from birth to 12 months.
Age distinctions of mixtures are as follows:
The prefix "pre" in the title refers to mixtures for premature or low birth weight babies.

"1" - for children from birth to 6 months.

"2" - for babies from 6 months to 1 year.

"3" - for children older than a year.

"4" - as a rule, starting from 18 months.
"The choice of optimal nutrition for children in the first months of life seems especially difficult, because the stomach of babies does not yet have the enzymes necessary for digesting food," says Tatiana Butskaya -pediatrician. - These children often have functional digestive disorders, and they are at high risk of developing various forms of food intolerance.
That is why pediatricians insist on a mandatory consultation with a doctor before transferring a child of the first year of life to full or partial artificial nutrition.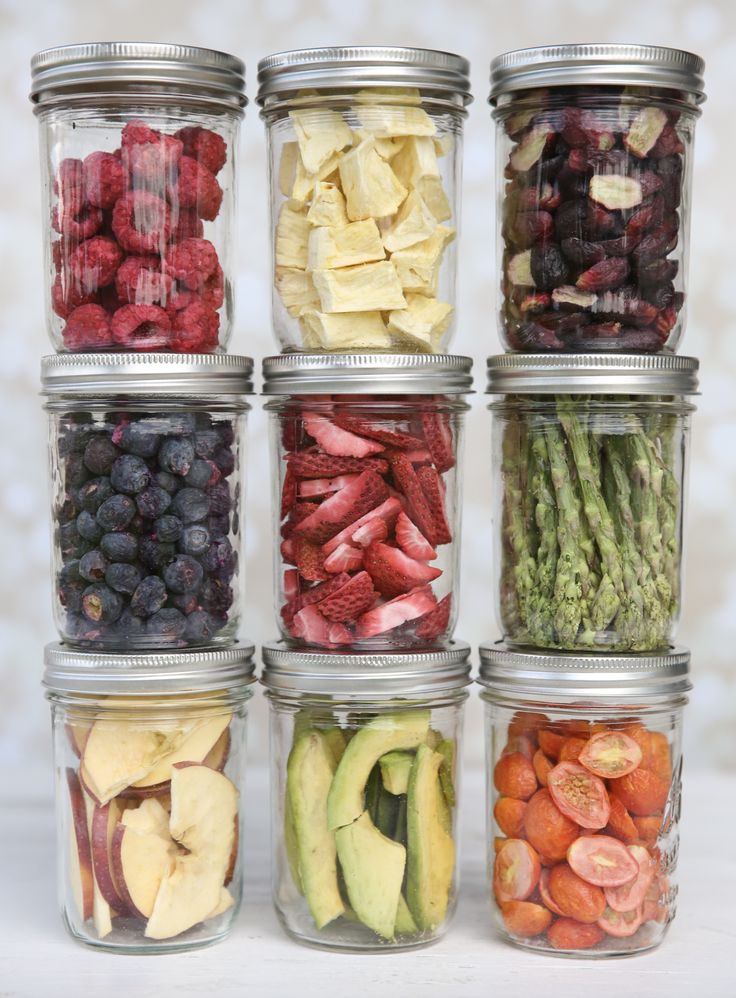 The main principle that must be observed when creating adapted mixtures for children of the first year of life is their maximum approximation (adaptation) to the composition and properties of human milk and compliance with the characteristics of the child's digestion and metabolism. To achieve this, manufacturers are constantly improving blends.
Read HERE about the benefits of breastfeeding and how it affects your baby's health.
What makes formula closer to breast milk?
For the health of the baby, it is important that the mixture is balanced in terms of the content of proteins, fats, carbohydrates, polyunsaturated fatty acids, amino acids, vitamins and minerals, which must be present in the composition of the mixture.
Proteins, fats, carbohydrates
In the course of the study, the experts found that in mixtures of all brands, the content of proteins, fats and carbohydrates complies with the requirements of the law.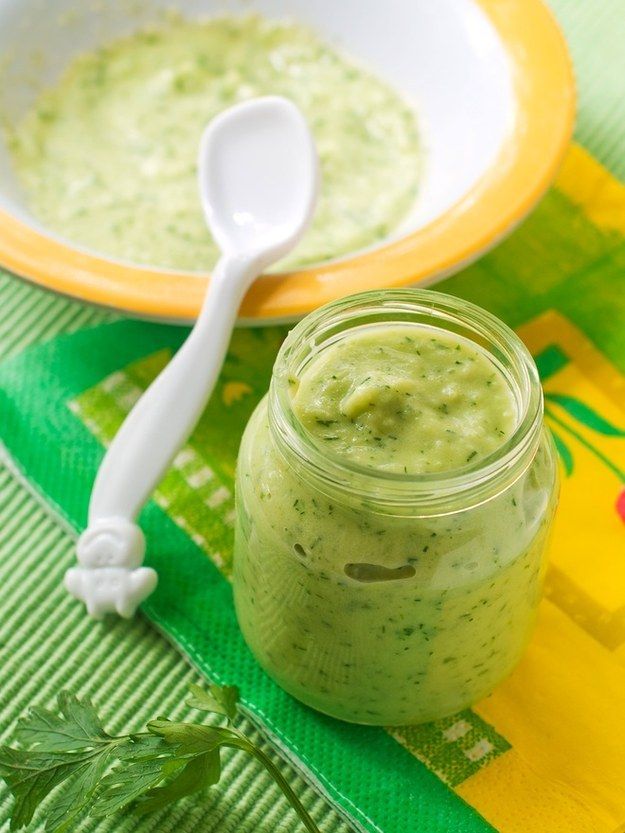 Vegetable fats and polyunsaturated fatty acids
– To improve lipid metabolism, milk fat is partially or completely replaced with vegetable oils (corn, rapeseed, soybean, coconut, sunflower, etc.)0003 Head of the Department of the Research Institute of Baby Nutrition of the branch of the Federal State Budgetary Institution "Federal Research Center for Nutrition and Biotechnology" Elena Simonenko.
In this regard, two more consumer fears are worth mentioning:
In our study, soy with GMOs was not found in mixtures.
In addition, experts have dispelled consumer fears about the inappropriateness of vegetable fats in baby food.
– The main essential fatty acid in human breast milk is palmitic. It is found in the fruits of the oil palm. Palm oil is about half made up of palmitic acid. Infant formulas are made as close as possible in composition to breast milk, and palm oil is an important ingredient.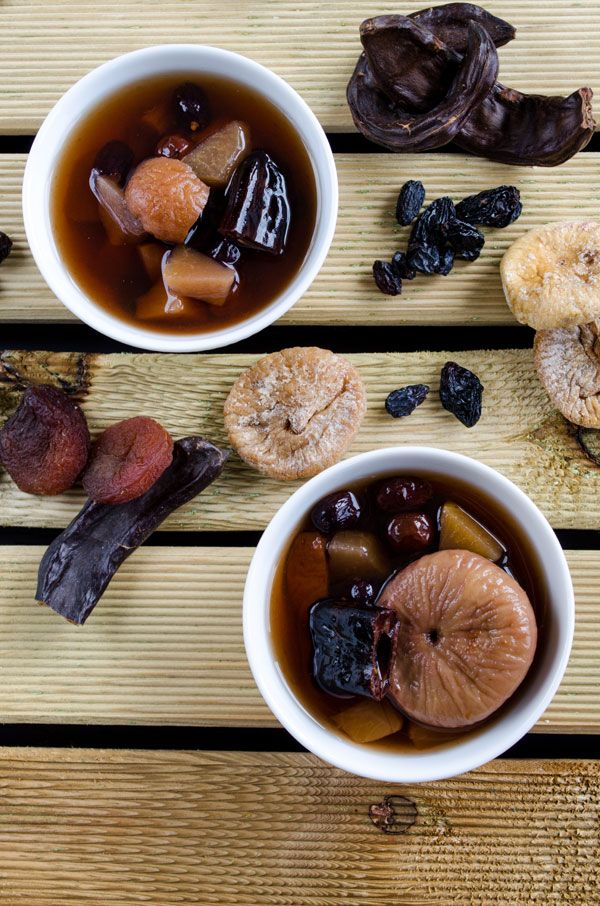 The requirements for the indicators of raw materials used in the production of infant formula are established in the technical regulation of the Customs Union "On food safety" (TR CU 021/2011), says Executive Director of the Association of Fat and Oil Producers and Consumers Ekaterina Nesterova.
– It should be emphasized that the level of palmitic acid in breast milk is 25%, and by refusing palm oil in the composition of infant formula, the manufacturer must ensure that its content is close to that of mother's milk. Meanwhile, in some milk "palm-free" mixtures, it is below 10%, - specifies Director General of the National Union of Milk Producers "Soyuzmoloko" Artem Belov.
Also, the child in the process of growth and development requires energy. The body receives a significant part of it from the breakdown of fats.
- Polyunsaturated fatty acids are very important for the baby. These substances ensure the normal development of the organs of vision and hearing of the child, are responsible for the harmonious physical development and behavioral functions.
Omega-6 and omega-3 fatty acids play a special role in the maturation and functioning of the central nervous system in children and have a direct impact on brain development. They are involved in the construction of the myelin sheaths of the brain and play a critical role in the transmission of signals between nerve cells. All this is extremely important for the development of intelligence, mindfulness, memory, psychomotor function, - clarifies Anastasia Kirillova, pediatrician at the Children's Clinic MEDSI (Moscow).
– It should be noted that polyunsaturated linoleic acid (omega-6 family) is not synthesized in the human body, it is one of the essential nutritional factors, including for young children, therefore it is used in infant formulas and is normalized by technical regulations, – specifies Elena Simonenko .
According to the requirements of TR TS 033/2013, in the dry milk mixture of linoleic acid should be from 14 to 20% of the total fatty acids.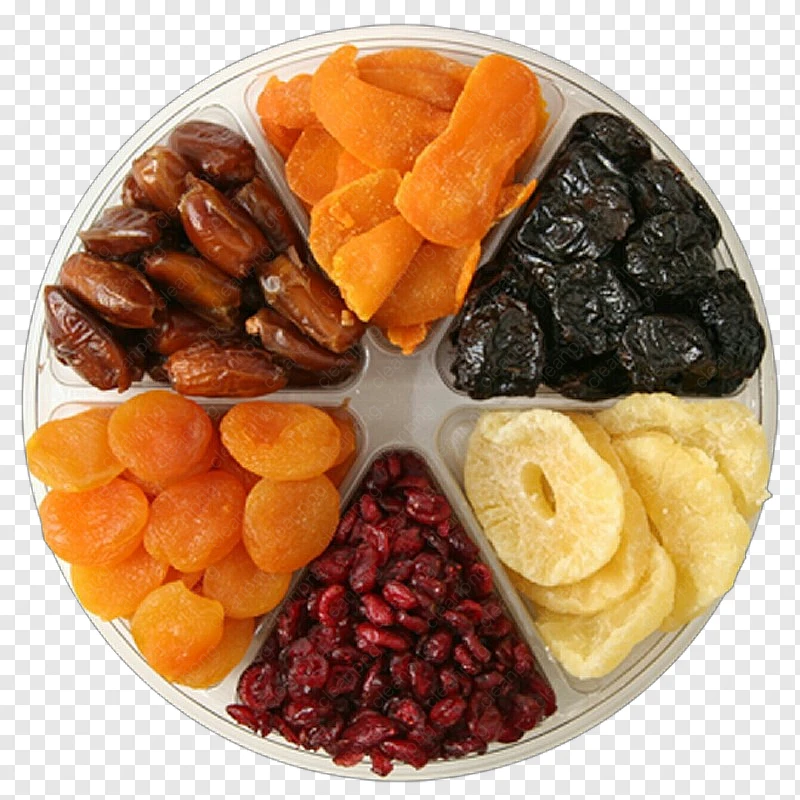 The study showed that in milk mixtures Nutrilon Premium (Ireland) and "MD mil SP Goat 1" (Spain) insufficient amount of linoleic acid, which does not meet the requirements of TR TS.
Amino acids
Particular attention should be paid to the presence of taurine in the composition of the mixture - an essential amino acid necessary for the proper development of the child's body, - notes Elena Simonenko .
Our research has shown that all brands of products meet the required taurine content.
Vitamins and minerals
Any adapted milk formula, according to the recommendations of the FAO/WHO Codex Alimentarius Commission, must contain at least 11 minerals and 15 vitamins. We checked whether the content of vitamins and minerals meets the established standards.
According to the results of the study, it turned out that in the product Frisolac (Netherlands) the content of calcium and magnesium in the diluted mixture is below the established norms:
According to the requirements, the calcium content in the reconstituted mixture should be 330. 0–700.0 mg/l, in fact it is 300.31 mg/l.

Magnesium should be 50.0-150.0 mg / l, and in fact - 6.75 mg / l.
In the products of other brands, the experts did not find violations in terms of the content of minerals.
The level of vitamins in adapted mixtures should be higher than in human milk, on average by 15–20%, since their digestibility is lower than from breast milk. According to the requirements, in the reconstituted adapted mixture of vitamin C there should be at least 55-150 mg / l.
The audit showed that the products of nine brands of vitamin C are less than the established norm TR CU 033/2013: "Kid Istra" (Russia), Bebi Premium (Denmark), Frisolac (Netherlands), Frisolac (Netherlands), Humana Expert (Germany), Nestogen (Russia), Nutricia Malyutka (Russia), Nutrilon Premium (Ireland), Similac (Denmark).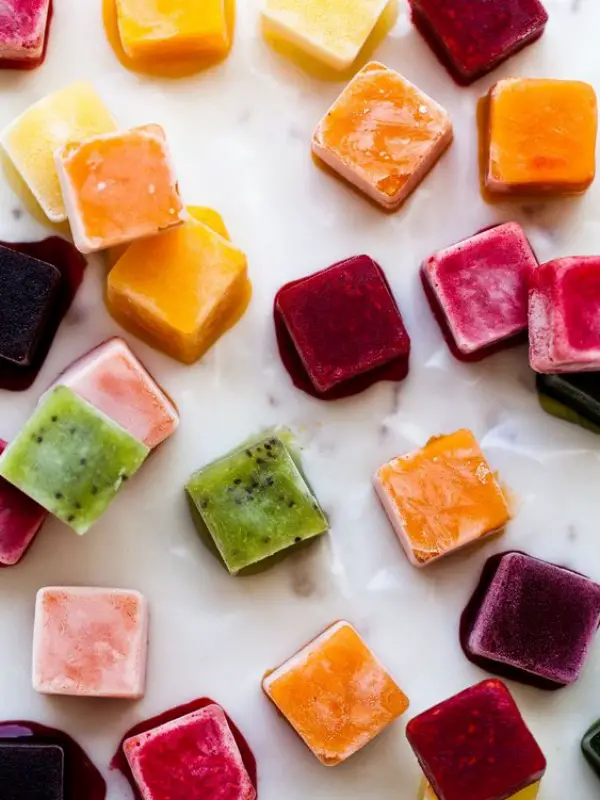 However, this cannot be attributed to violations: due to the volatility of dry components, it is incorrect to say that this indicator turned out to be lower due to the fault of the manufacturer, the content of vitamin C could decrease during storage.
Read HERE for how to choose and store powdered milk formula.
Taste, color, smell and texture
Products of all brands fully met the organoleptic requirements.
Smell - pleasant, barely perceptible.
The taste of is delicate, slightly sweet, without foreign aftertastes.
Consistency. All mixtures were a fine homogeneous powder without lumps (or with a small amount of lumps that easily crumble under slight pressure). In the restored form, the liquid is homogeneous.
Color also met the requirements - from white with a slight creamy tint to a light creamy yellow.
We checked the level of active acidity (pH) in the mixtures and whether they dissolve well in water.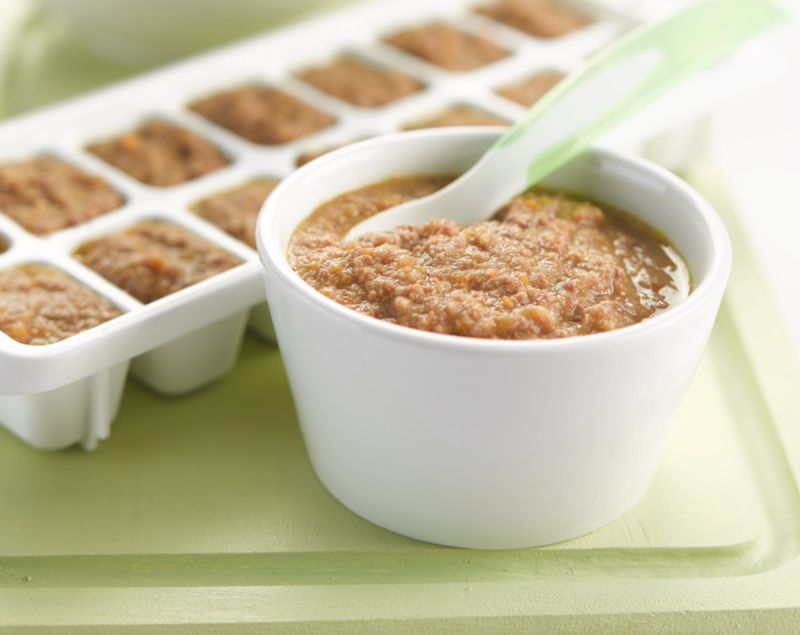 The results of the study showed that the products of all brands are highly soluble in water, and the level of acidity (pH) corresponds to the advanced standard of Roskachestvo. This means that all mixtures are well absorbed.
Compliance with marking
And finally, one more concern: many are convinced that the ingredients of powdered milk mixtures declared on the label may not correspond to the actual composition. Our experts have checked whether such concerns are justified.
"According to the requirement of the TR CU for product labeling, the manufacturer is obliged to place information on the composition of micronutrients (they determine the development of the child), as well as the amount of proteins, fats and carbohydrates in the volume in which they are present in the dry milk formula, on the package," says Elena Saratseva, Deputy Head of the Russian Quality System . – At the same time, it is important for consumers to obtain information about the composition of the mixture in the finished (reconstituted) form in accordance with the recommendations indicated by the manufacturer.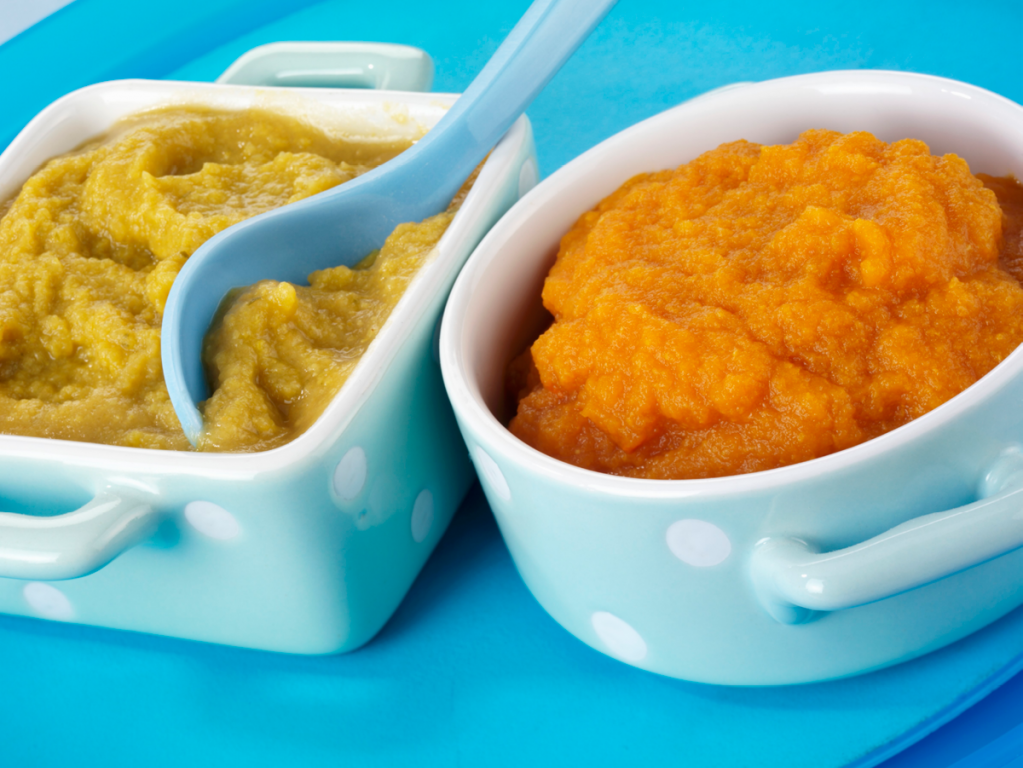 It is important to note that the rationing for infant formula is based on the diluted product. Therefore, labeling on mixtures is often put through a fraction or in two columns in the table: on the dry matter contained in this package, as well as on the finished (diluted) product.
During the study, it was found that there are certain discrepancies in the indication of prebiotics, minerals and vitamins in the labeling.
Only one manufacturer indicated absolutely reliable information in the labeling of his product - in the mixture "Bellakt Optimum 1" (Belarus).
"The problem of inconsistencies in labeling may be related to the dry mixing method in production," says Elena Saratseva. - This method of manufacture does not allow achieving uniformity of the composition. Thus, in almost every package, the actual concentrations of trace elements differ from those declared. This creates an inconvenience when choosing baby food, since, for example, mixtures where a high content of calcium or vitamin C is declared may not turn out to be such, therefore, they will not meet the expectations that the consumer places on it.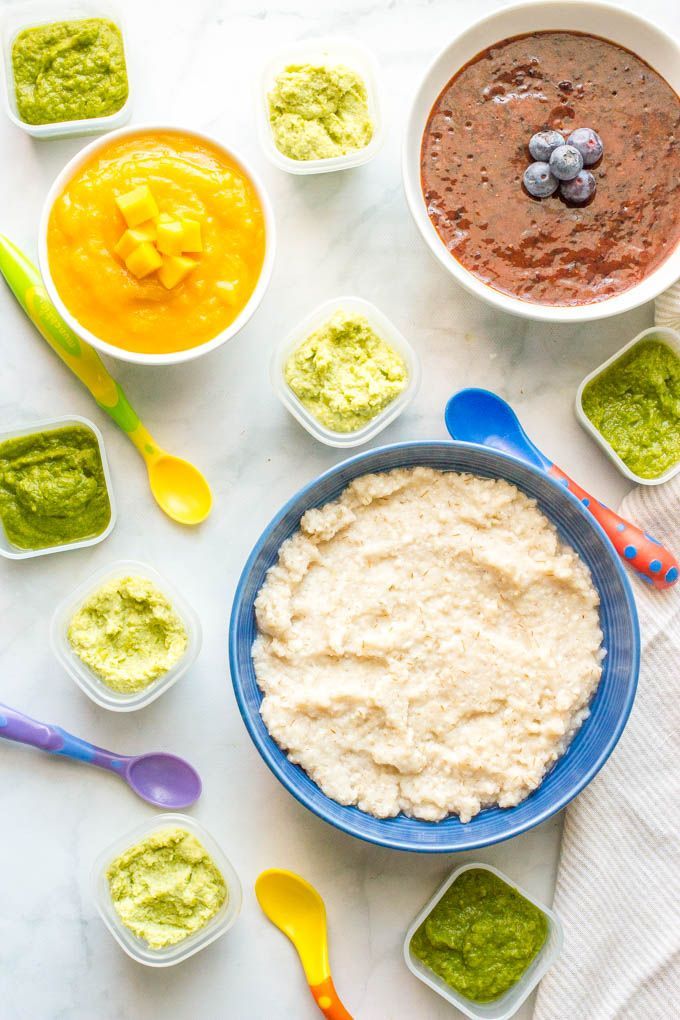 At the same time, despite deviations from the information stated in the labeling, the products of most brands will provide a healthy child with the necessary amount of all substances, the content of which is normalized in milk mixtures.
Powdered milk products for children and diet food
Category: Milk and dairy products
The range of powdered dairy products for children and diet food includes more than 25 items.
Dairy baby food products are classified into groups, first of all, depending on the intended purpose, into subgroups - on the age and state of health of children, according to technology.
For merchandising, it is advisable to classify dairy products for children and diet food into the following main groups: liquid and pasty, dry and dry adapted.
Powdered milk formulas are produced on a milk basis for healthy children under one year old: "Solnyshko", "Vitalakt", "Ladushka", "Malyutka", "Kid", "Detolakt", etc.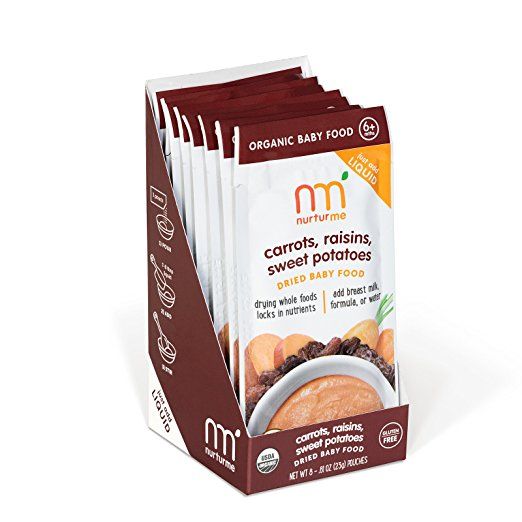 For healthy children of preschool age, they are produced mostly liquid sterilized products. Powdered milk mixtures "Novolakt MM", "Fitalact", "Enpity", dry low-lactose and lactose-free mixtures, etc. other components.
For children under one year old, reduce the mass fraction of protein by 2-3 times. Linoleic acid deficiency is eliminated by adding vegetable oil. The carbohydrate and vitamin composition is corrected.
Powdered baby milk products are produced non-adapted and adapted using whole or skimmed milk. The purpose of milk adaptation is to reduce the mass fractions of protein and ash elements, change the fatty acid composition (add essential fatty acids), increase the mass fraction of carbohydrates and vitamins, i.e., to bring the chemical composition of cow's milk closer to human milk.
During the production of baby food, the composition of milk protein is changed using technological operations so that the product coagulates in the baby's stomach in the form of small flakes.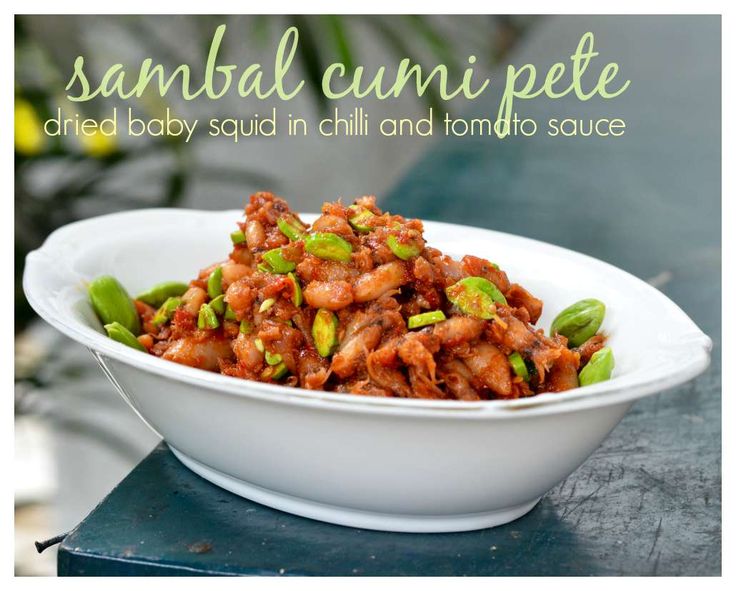 The main components that characterize the chemical composition of the most common dry dairy products for baby food are given in Table. 7.5.
Powdered milk mixtures "Malyutka" and "Baby". These products are powders obtained by mixing a dry milk base with sugar, vitamins C, PP and B 6 and iron glycerphosphate (Baby). During the development of the "Kid" mixture, flour or oatmeal is added to the dry milk base with the same components. The standards for dry milk mixtures normalize the indicators given in table. 7.5, as well as the content of heavy metals, iron glycerphosphate (not more than 0.022%). Solubility is standardized only for the "Malyutka" mixture (not more than 0.2 cm 3 of wet sediment).
Dry formulas must have a clean, characteristic fresh milk formula taste without foreign tastes and odors, color - white with a creamy tint, consistency in the form of a fine homogeneous dry powder. The total number of bacteria in 1 g of the product should be no more than 25 thousand, the content of bacteria of the Escherichia coli group in 1 g of dry mixtures is not allowed.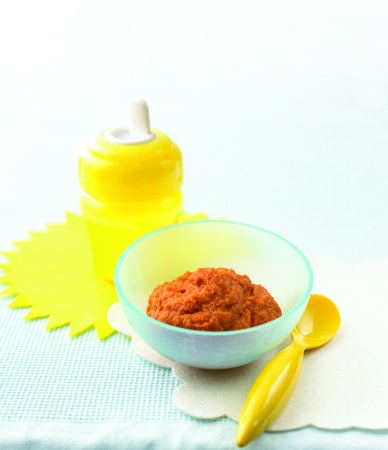 The technological scheme for the production of dry mixes consists of the following main operations: obtaining a dry milk base, receiving, storing, preparing and processing components, dosing and mixing components with a dry milk base, packaging and sealing finished products.
For the "Malyutka" mixture, potassium and sodium citrates are added to the milk, which contributes to the easy assimilation of the formed casein-sodium and casein-potassium salts by the child's body. The mode of heat treatment of cream and skimmed milk provides the required efficiency and improves the stability of the product during storage. To increase the dissolution rate, the dry milk base immediately after drying is sent to the instantizer, where the particles are agglomerated. Then the dry milk base is mixed with the necessary components in special mixers in such a way as to prevent the product from caking and increase its flowability.
Ready mixtures are packaged in 0.5 kg weight in cardboard bags laminated with aluminum foil or covered with a polymer film inside.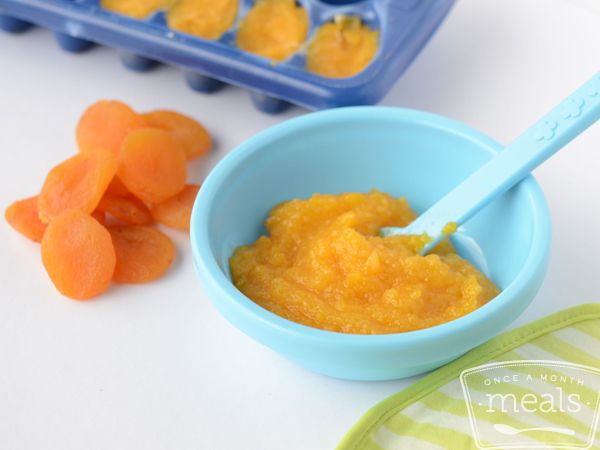 In special chambers, the packages are evacuated, nitrogen is supplied, after which the packages are hermetically sealed.
The storage conditions for all dry baby and dietary foods are the same. It is recommended to store them at a temperature of 1-10 ° C and a relative humidity of no more than 75%. The shelf life of the dry formula "Malyutka" is no more than 10 months, the dry milk formula "Baby" is no more than 8 months.
Powdered milk formula "Detolact". The main physical and chemical indicators normalized by the standard are given in table. 7.5. In addition to them, the solubility of not more than 0.3 cm 3 of the raw precipitate and the pH in the reduced form of 6.65-6.85 are controlled. The organoleptic characteristics of the product are determined after reconstitution.
A special feature of Detolact production is that it is produced from skimmed milk with the addition of corn or coconut oils, lactose, sucrose, minerals and vitamins, and emulsifiers.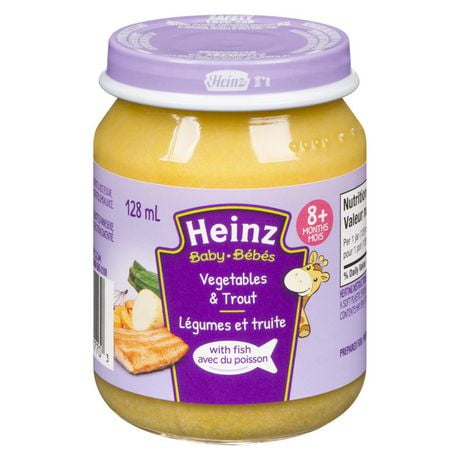 All components are mixed until thickened, concentrated in vacuum apparatus, dried and packaged under aseptic conditions. Thanks to this technology, the dry mixture "Detolact" has a high resistance up to 18 months, contains a minimum bacterial contamination. When used, heat treatment of the reconstituted mixture is optional.
Dry milk mixtures "Vitalakt" and "Ladushka". Powdered milk formulas "Malyutka" and "Baby" do not fully meet the requirements for dairy products intended for children of the first year of life. The adaptation of these mixtures was carried out mainly by changing the composition of cow's milk, the carbohydrate composition remained practically unchanged.
"Vitalakt" and "Ladushka" are adapted milk mixtures (replacers of women's milk). Protein components are adapted by introducing whey proteins to a ratio of casein and whey proteins close to human milk, where it is 40:60. This increases the biological value of the product, digestibility. In adapted mixtures, the mass fraction of calcium is reduced, which contributes to the utilization of mineral ingredients.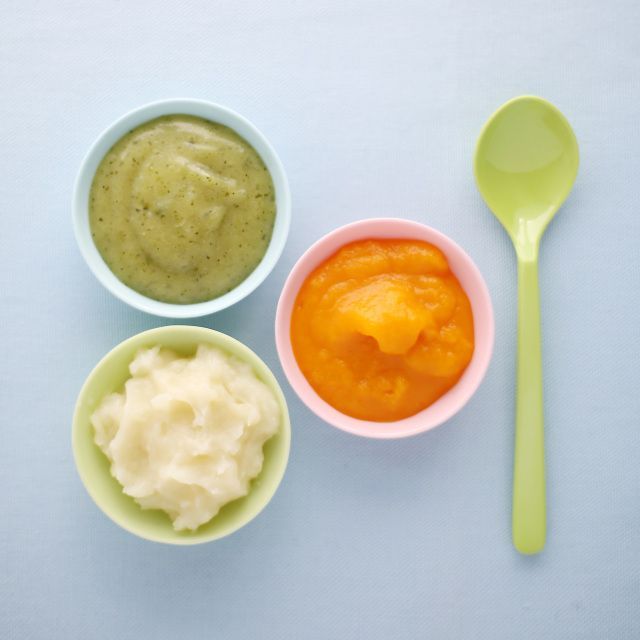 Carbohydrate ingredients are adapted by adding oligosaccharides (dextrin-maltose), which ennobles the intestinal microflora of the child.
In the production of dry mix "Vitalakt" sunflower oil, vitamins A and D 2 , dextrin-maltose are added to the milk mix. Dry milk whey (humanizing additive SHD-2), beet sugar, vitamin C are added to the obtained dry milk base. After that, the components are mixed in mixers.
Adapted dry mix "Ladushka" differs from "Vitalact" in the ratio of casein and whey proteins, which is 50:50.
Powdered milk "Vitalakt" is stored for 8 months, "Ladushka" - 6 months.
Powdered milk formulas for dietary nutrition. These include powdered low-lactose milk formulas, powdered milk formulas "Enpita".
Powdered low-lactose formulas are intended for dietary nutrition of children with galactosemia, primary or secondary lactose intolerance. These are low-lactose mixtures with malt extract, with rice flour, buckwheat or oatmeal, low-lactose milk.