Fatty food for babies to gain weight
25 Healthy Foods to Help Toddlers to Gain Weight
If you have an underweight toddler who's fallen off their growth curve, these healthy foods for toddlers to gain weight may help. They're high in calories, nutrient-dense, and often make the rest of their meal taste a whole lot more delicious!
How to Know if a Child Needs to Gain Weight
It's important to know whether your child is, in fact, in need of dietary modifications to increase their weight before you start trying to add calories and/or fat to their diet, so let's start there.
Is your child meeting milestones, gaining some weight (even if not a lot), and seeming generally happy and content? Are they following their own growth curve? If the answers to those are yes, you very likely can relax about their size and continue to allow them to follow their own hunger cues.
Just because a child is in a lower percentile for growth doesn't mean they need to be made bigger. And just because a child is larger, doesn't mean they need to be made smaller.
Kids, like adults, can be healthy at every size.
If, on the other hand, you have a child who's fallen off of their own growth curve for a length of time (sometimes kids fall off at one checkup and are then fine at the next, so I'd urge you not to rush into this), is going through a medical issue where they have a more limited diet, or you're looking for nutritious ways to add more sustenance to their food—to help them stay fuller longer—these foods should help.
TIP: Read more about growth curves and growth chart percentiles.
Food for Toddlers to Gain Weight
Here are some of the best high-calorie and high-fat foods that are great sources of nutrition too.
Avocado
Avocado Oil
Almond Butter
Banana
Beans
Butter
Beef
Cashews
Chicken, Dark Meat
Coconut
Cheese, full fat
Cream Cheese, full fat
Dried Fruit
Eggs
Hemp seeds
Flax Oil
Milk, full fat whole milk
Olive Oil
Peanut Butter
Peas
Salmon
Sweet Potato
Sour Cream, full fat
Yogurt, full fat
Walnuts
TIP: Read more about healthy fats for kids.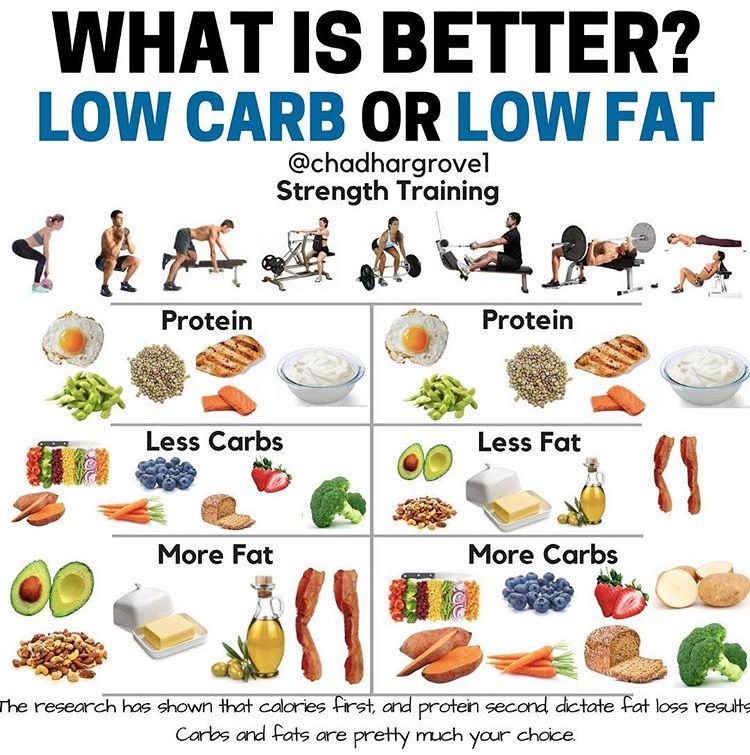 How to Add Calories to Foods without Force Feeding
The thing about feeding kids is that we can't force them to eat. (Okay, you theoretically could, but that's not a way to raise a kiddo who trusts food or you to feed them!) So here's how I would suggest you approach this: Aim to add these foods into regular rotation as they are, and also add some of them to foods your child already eats.
And try to avoid forcing your child to eat, but instead provide relaxed and frequent opportunities for them to eat some food—even if that means you have snacks or meals more frequently than you have been.
Here are some examples of meals and snacks with higher calories:
Smoothie with 2 tablespoons nut butter or ¼ cup avocado or plain whole milk Greek yogurt
Smoothie with flaxseed oil
Smoothie with 2 tablespoons added hemp seeds
Kids Weight Gain Shake
Toast topped with nut butter and banana
Toast topped with coconut butter and banana
Toast topped with butter and avocado
Eggs cooked in butter
Whole milk yogurt with almond butter or cashew butter stirred in
Mashed Roasted Sweet Potato blended with full fat coconut milk
Pasta tossed with Pesto, peas, and cheese
Pasta as Butternut Squash Mac and Cheese
Bean and Cheese Quesadilla with sour cream and/or guacamole for dipping
Spinach Quesadillas with cheese and cream cheese in the mix, plus sour cream and/or guacamole for dipping
Chocolate Protein Muffins with a cup of whole milk
Salmon cooked in olive oil with potatoes and sour cream
Avocado Chocolate Pudding
Stir heavy cream, mashed banana and maple syrup into oatmeal
Ground beef cooked in olive oil or butter
Chicken thighs in Butter Chicken
Peanut Butter Energy Bites
TIP: You can do all of this without needing to buy special toddler formulas or protein powders, so save yourself the money!
High-Calorie and High-Fat Recipes to Try
These recipes pack in a load of nutrients in each bite or sip and are great options to try if you're needing to maximize the bites that your kiddo is taking.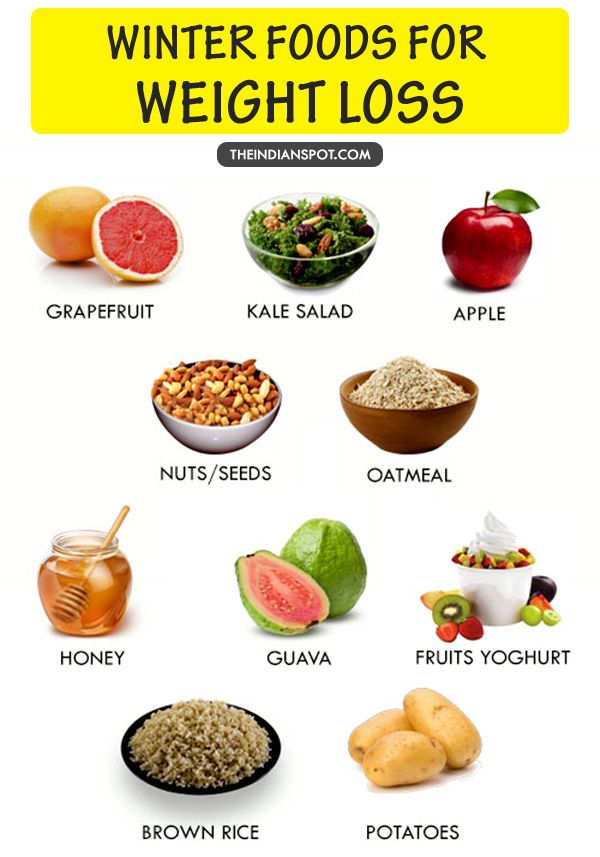 Favorite Protein Shakes for Kids (with Veggies!)
Serve up a simple, yet nutritious protein smoothie with three flavor options to choose from.
Get the recipe
Kids Weight Gain Shake
Blend up a weight gain smoothie with accessible, nutritious ingredients for a fraction of the cost of store-bought—and with Ia flavor that's designed to please the kids!
Get the recipe
Best Chocolate Smoothie (with Veggies!)
Be sure to blend this super smooth for the best texture. Use any or none of the optional ingredients. See the Notes for how to make this with regular milk.
Get the recipe
Easy Egg Yolk Puree (with BLW option)
This is an easy method to introduce eggs to baby, whether they're starting solids on purees or with the baby led weaning approach.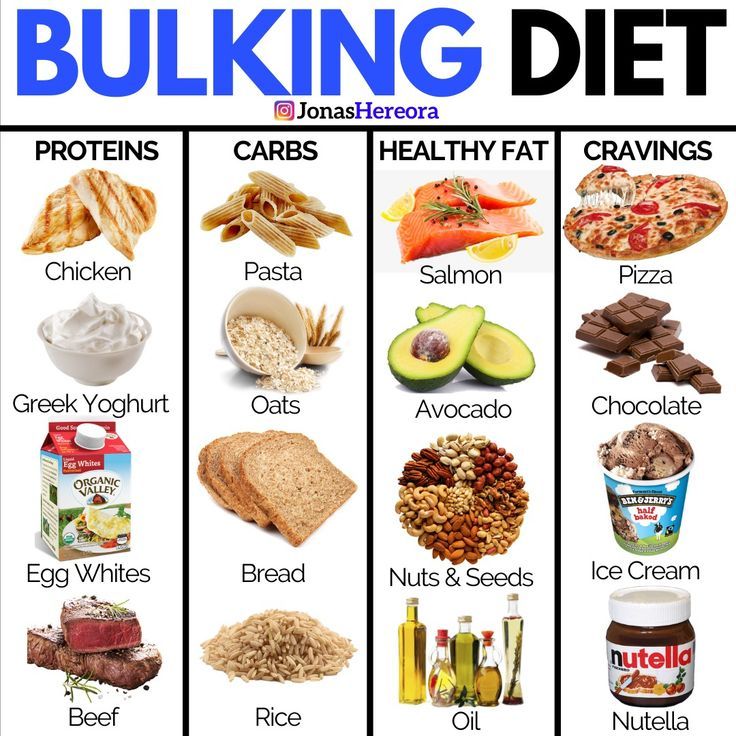 Adjust the number of eggs up or down as you like.
Get the recipe
How to Make Eggs in the Microwave
You can season the cooked egg with a little salt, butter or cheese if you'd like, but it's very good as is. See the Note about the heat setting when cooking in a microwave.
Get the recipe
Easy Bacon and Egg Muffins
I like adding the thyme in these for extra flavor, but it's optional! Be sure to grease your muffin tin well with nonstick spray to help prevent these from sticking to the pan. A nonstick mini muffin pan works best here.
Get the recipe
Chocolate Protein Muffins (With Veggies!)
These simple blender muffins pack a serious nutrition punch and are dairy-free, with a nut-free option. I prefer the flavor of these once they are fully cooled and chilled in the fridge.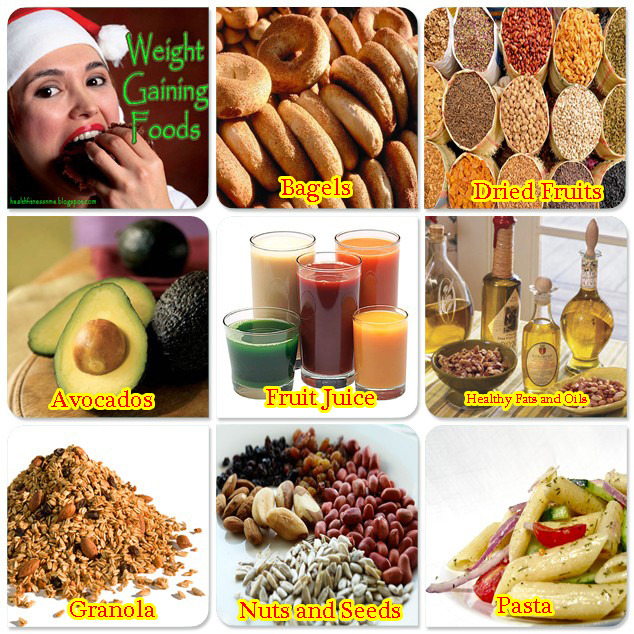 Get the recipe
Healthy Pumpkin Mini Muffins
Use a gluten-free flour blend or whole wheat depending on what works best for your family. This recipe has very little flour—that is not a mistake. They bake up wonderfully, so have faith! Adapted from Against All Grain. 
Get the recipe
Peanut Butter Oatmeal Energy Balls
These no-bake bites taste like a cross between oatmeal raisin and peanut butter cookie dough. I use natural creamy peanut butter (like the kind from Smuckers) and it works really well. (Recipe updated slightly in June 2021 to ensure the best texture.)
Get the recipe
Favorite No-Bake Peanut Butter Cookies
Made with just a handful of pantry staples, these No-Bake Peanut Butter Cookies are both delicious and seriously satisfying.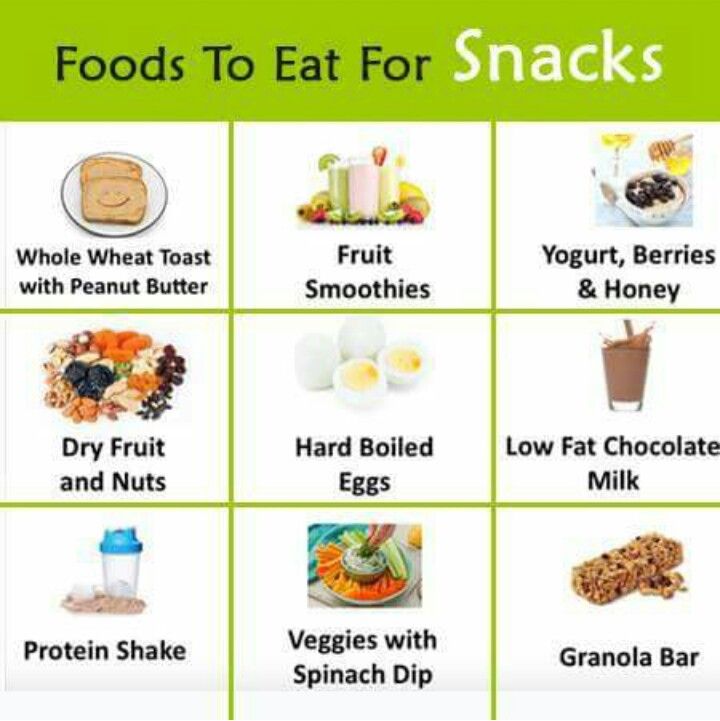 Make them to share with the kids!
Get the recipe
So Easy Peanut Butter Puree
This fluffy peanut butter puree should have the consistency of yogurt and be easy for a baby to move around in their mouths. Remember to offer just a little at a time.
Get the recipe
Easy Avocado Pasta
Any pasta shape works in this recipe, so choose your family's favorite! Omit the garlic if you think the flavor might be too strong for your people. My kids prefer this without the garlic. I like it with it for myself!
Get the recipe
Easy Sausage Meatballs
This will make at least two dinners worth of meatballs, depending on how many people are in your family. I like to freeze half of the batch to use in a future meal.
Get the recipe
Easy Instant Pot Butter Chicken
Forget takeout—deliver this popular Indian dish to your table instead.
Shredded chicken thighs are coated in a rich, buttery sauce with hints of tomatoes, ginger, and garam masala—a messy but very flavorful finger food. Adapted from The Multi-Cooker Baby Food Cookbook.
Get the recipe
One-Pot Broccoli Mac and Cheese
The method on this recipe is streamlined to cut down on dish washing. Add the optional spices for more flavor if you like! Double it to make more.
Get the recipe
Quick and Easy Chocolate Avocado Pudding
This is best on the day you make it, though you can store it in the fridge for 24 hours in an airtight container. If any liquid separates out, simply stir it up.
Get the recipe
You May Also Like
How to Serve Hemp Seeds
What is BMI? (And why it's misleading)
Intuitive Eating and Kids
This post is not meant as a substitute for medical advice.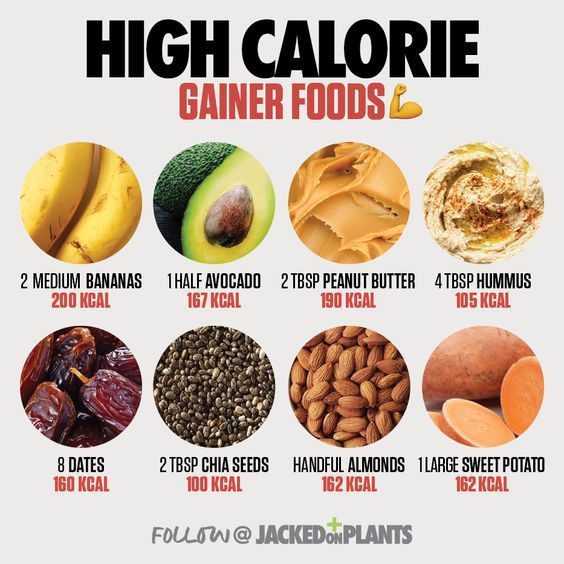 Please consult with your pediatrician and a trained pediatric feeding therapist for individualized help.
This post was first published February 2020.
The Best Foods for Your Baby to Gain Weight
It's hard to imagine that your little one could be any cuter — but you might be wondering whether they're growing as fast as they should.
If you're worried that your baby might weigh too little, bear in mind that newborns normally lose 3–7% (and up to 10%) of their birth weight in their first few days of life, which they regain by about the end of their second week (1, 2, 3).
Until they reach the 6-month mark, infants should gain about 1 pound (0.45 kg) or more each month. They should weigh about triple their birth weight around the end of their first year (1, 2, 3).
Keep in mind that these numbers are averages, and a healthy baby may have different weight gain numbers depending on their birth weight, rate of linear growth, and other factors.
You can ask your baby's pediatrician about weight gain at any time, such as at their well-baby exam.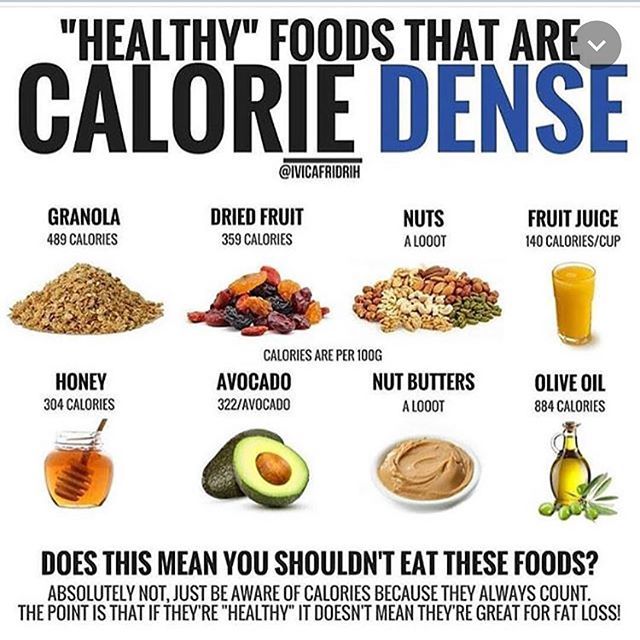 If you and your healthcare practitioner have ruled out medical reasons for your baby's slow weight gain, such as heart or digestive issues, consider feeding them calorie-dense whole foods. These may encourage healthy weight gain (4).
Here are the 7 of the best foods to help your baby gain weight. We've grouped them below by age group.
A baby under 6 months that's putting on less weight than average can be troubling. Since all or most of their calories at this point come from breastmilk, formula, or both, what you can control right now is how often they feed and whether they're getting enough (4).
1. Breastmilk or infant formula — often and enough
Breastfed newborns will feed every 2–3 hours, so account for 8–12 or more feedings per day for the first 4 months.
Be sure to let your infant fully empty your breast. One reason this is recommended is because hindmilk, which comes out last during a feeding, may be richer than foremilk, which comes out first.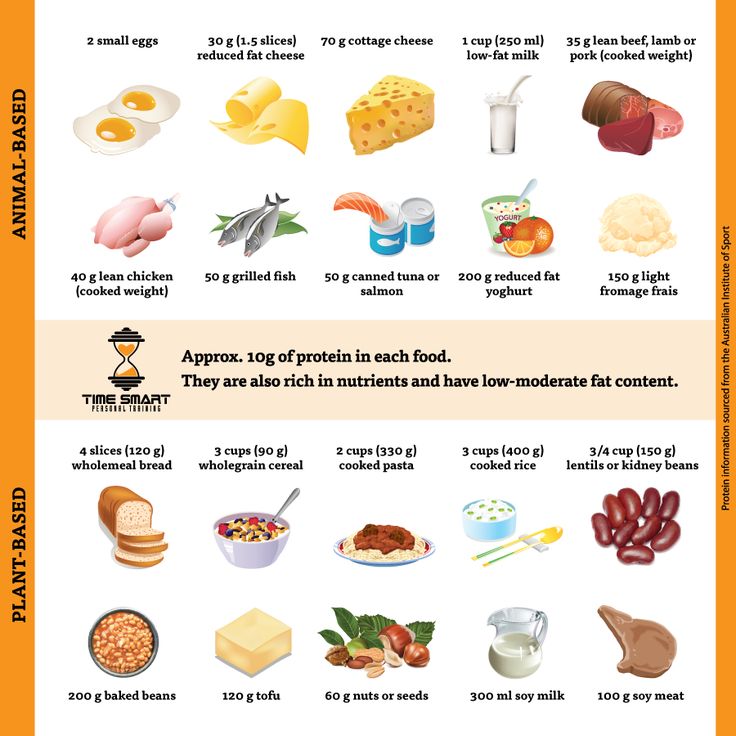 Let your baby feed fully, until your breast feels very soft. This will ensure they're getting all the milk available, and it sends your body a message to make more.
You can try consuming foods that are thought to increase breastmilk production. These include lactation teas or bars with fenugreek, blessed thistle, or fennel. Oatmeal and dark beer may also help. Still, more research on these solutions is needed (5).
Additionally, avoid wearing tight-fitting bras or tops.
Until your baby begins solid foods, they will not need to drink water. Offer them breastmilk or formula instead to maximize the number of calories you're getting into their tiny tummies.
Your doctor may also ask about any latching issues and investigate any underlying medical issues that may affect your baby's nutrient absorption or metabolism at this age.
Speak with a pediatrician for guidance if you're considering whether to supplement breastfeeding with formula or wondering which formula to choose.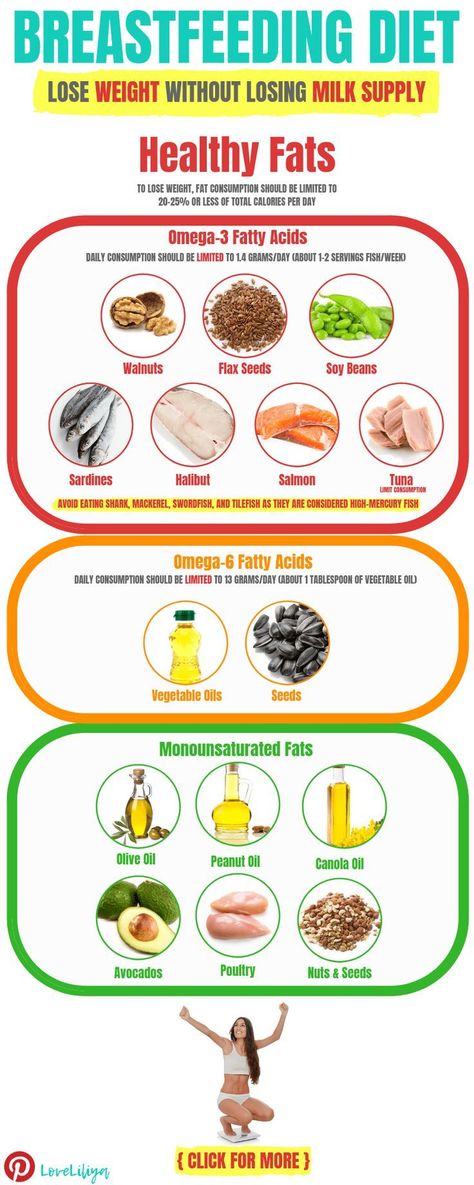 These choices are complicated and depend on many personal factors, and a doctor can help you make informed decisions. You may also consider talking with a lactation consultant.
Most babies will start to show readiness to eat solid foods around the 6-month mark.
Speak with your healthcare professional about when to start your baby on complementary solid foods.
2. Avocado
Whether you're taking a baby-led weaning approach, a more traditional puréed foods style, or a combination of the two — avocado is a great transitional food for babies starting on solids.
What's more, avocado's healthy fats and relatively mild taste make this a great food for when you're trying to get your baby to gain weight (6, 7).
Mash it up or serve it in thick spears. You can also add it to other foods, such as rice cereal or another fruit.
It's a good idea to introduce new foods one at a time. This way, if your child has any sort of allergic reaction, you have a better sense of what might have caused it.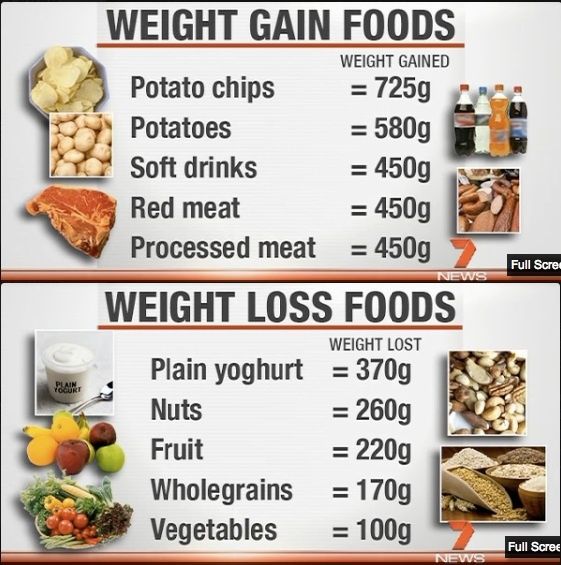 3. Oatmeal
Oatmeal cereal is another wonderfully rich food that's easy to add to your baby's diet.
To make it, blend plain oats cooked in water, adding water as needed to achieve a soupy texture. To make it heartier, cook and thin out the oatmeal with formula or breastmilk instead. Gradually thicken it as your baby gets more comfortable.
Oatmeal packs lots of fiber, including beta glucan, which is one form of soluble dietary fiber. It promotes the growth of your baby's beneficial gut bacteria and may encourage bacterial diversity in the gut (8).
What's more, oatmeal is fairly neutral in taste, which makes it easy to combine with other hearty, healthy foods. For instance, you can spoon in puréed fruit and cinnamon for more flavor.
Avoid honey
Be sure to never feed a baby under 1-year-old honey, as doing so can put them at risk of botulism and pose a choking hazard (9).
4. Peanut butter
Peanut butter packs protein and fats — both of which can encourage weight gain in your baby.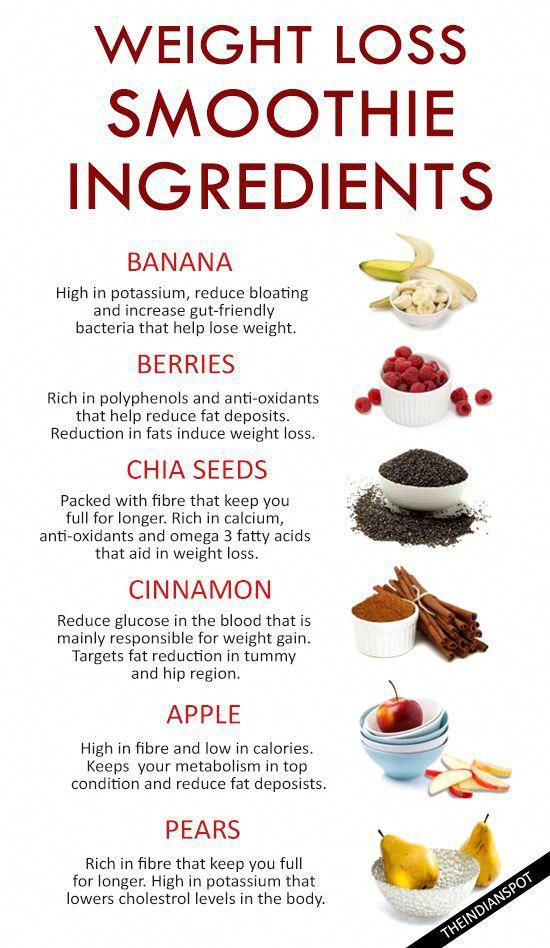 Keep in mind that peanuts are one of the 8 allergens that can cause the most serious allergic reactions in the United States (10).
The latest evidence supports feeding infants as young as 6 months foods that commonly cause allergies. This includes peanuts. Research suggests this approach may actually help prevent allergies from developing (11, 12).
You'll want to introduce allergenic foods methodically, always one at a time and introducing new, higher-risk foods at least a week apart.
It's important to feed these to your baby on a regular basis — always watching for signs of allergies, including hives, redness around the mouth, or wheezing. If this occurs, seek medical help immediately (11, 12).
Never feed your baby peanut butter straight from the jar, as doing so may pose a choking hazard.
The best way to feed them natural peanut butter, or any other type of nut butter, is to blend them with either warm water, applesauce, breast milk or formula, or — if you've already introduced dairy — yogurt.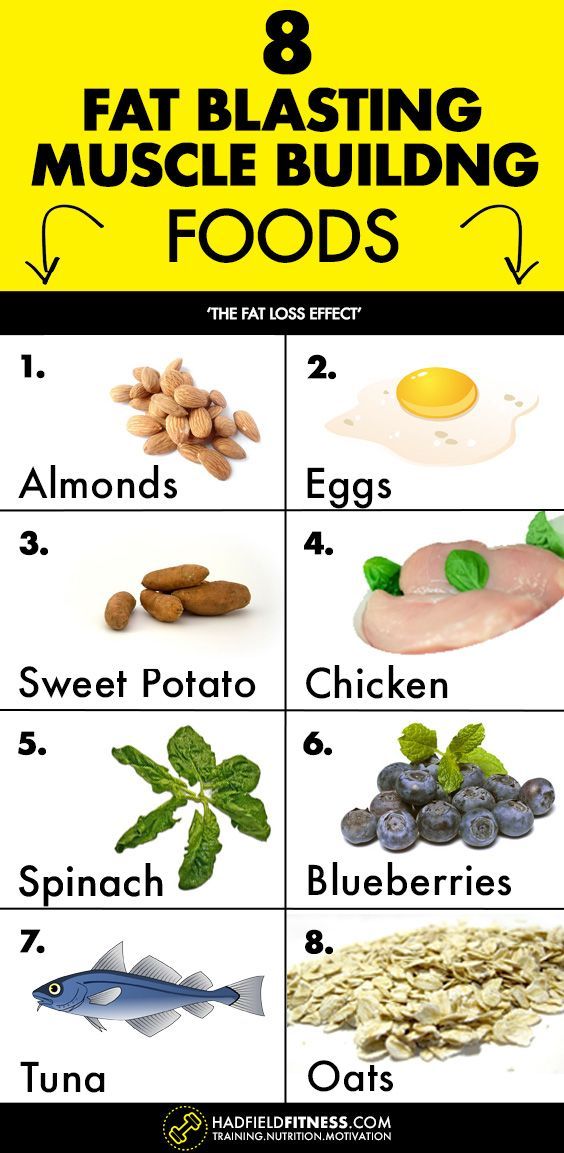 You can add it to oatmeal for added richness.
If your child is at a higher risk of allergies or has had eczema, speak with a healthcare professional before feeding them any nut butters or higher-risk foods.
They may advise waiting until they're older and then want to supervise this in their office or suggest an allergy test first (13).
8 most common food allergies
cow's milk
eggs
fish
crustacean shellfish, like shrimp
wheat
soy
peanuts
tree nuts
Learn more about food allergies here.
5. Eggs
Eggs are another powerhouse food that's great for infants and adults alike. They provide a filling combination of fats and protein. They're often gentle on the stomach, versatile, and easy to prepare (14,15).
Be mindful because this is another common allergenic food that you'll want to introduce slowly and methodically. Keep an eye open for an allergic reaction. Seek immediate emergency care if your baby is wheezing or having trouble breathing (11, 12).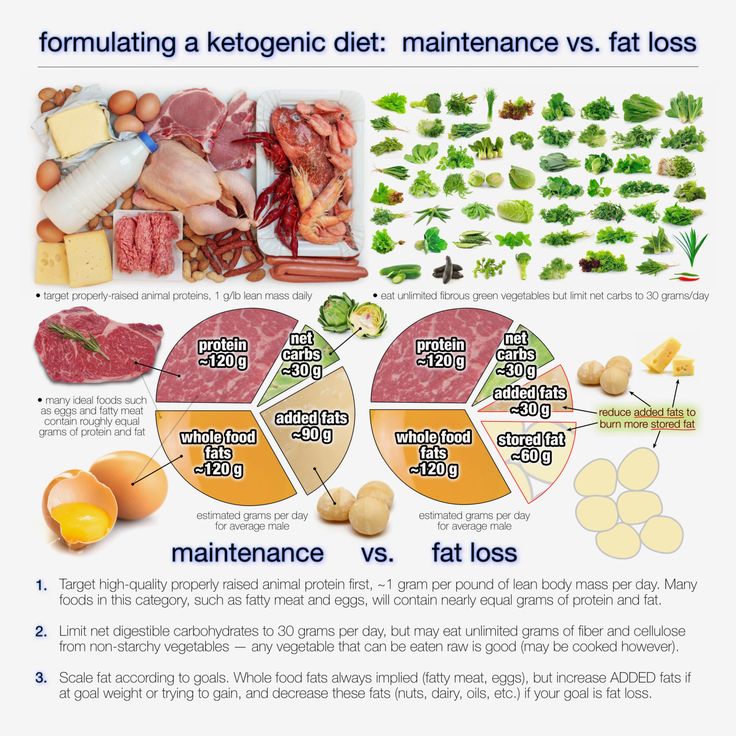 Once eggs are a mainstay in your baby's diet, you could try scrambling them and sprinkling in some cheese and veggies for added nutrients.
You can also use eggs in other dishes. For example, try adding them to rice with cheese and veggies for some quick rice patties, then cut these into strips to serve.
You certainly don't have to hold off until the 9-month mark to introduce fish, but it might be easier for babies to handle the texture at this age than earlier in life.
6. Fish
Fish delivers protein and healthy fats that are vital to your little one's growth. Do be mindful to seek out low mercury fish, like salmon, herring, and trout (16).
Furthermore, these and other fish contain brain-nourishing docosahexaenoic acid (DHA), a type of omega-3 fatty acid that's essential for proper brain development in early childhood (17).
Pair fish with a rich lemon full fat yogurt dip or marinara sauce for added nutrients.
It seems counterintuitive, but when babies hit their 12-month milestone, you may find they're eating less.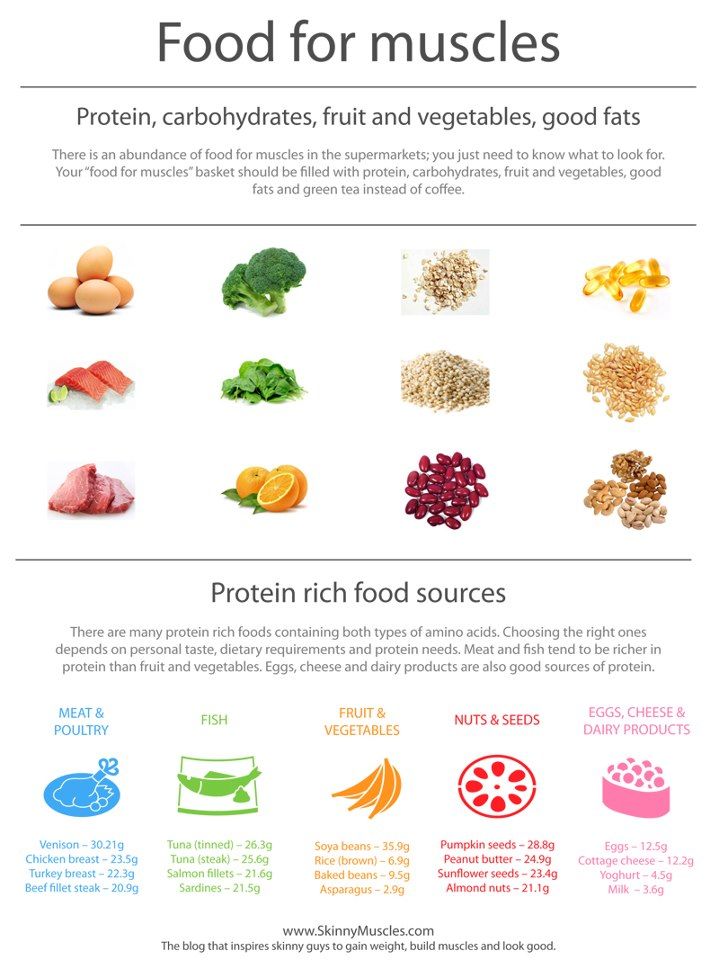 This is because their growth rate slows. In fact, most toddlers will only put on about 5 pounds between their first and second birthday (18).
Of course, they're still growing and needing lots of nourishment — they are simply not growing quite as rapidly as they were in those first 12 months of life.
So, don't be worried if your champion eater suddenly slows down or plateaus at this phase. If they still have the energy to play and seem alert, they're probably doing just fine.
7. Olive or avocado oils
Your toddler should get a fair amount of healthy fats. In fact, 30–40% of your toddler's calories should come from fats (19).
They need roughly 1,000-1400 calories each day at this age, so that translates to about 30–50 grams of fat per day (19).
If your toddler needs a bit more support, consider adding a splash of olive oil or avocado oil to their food, about 1/4–1/2 tablespoon (4–7 mL) to start. You can add it into a bowl of soup or hummus or sop some whole grain bread into it.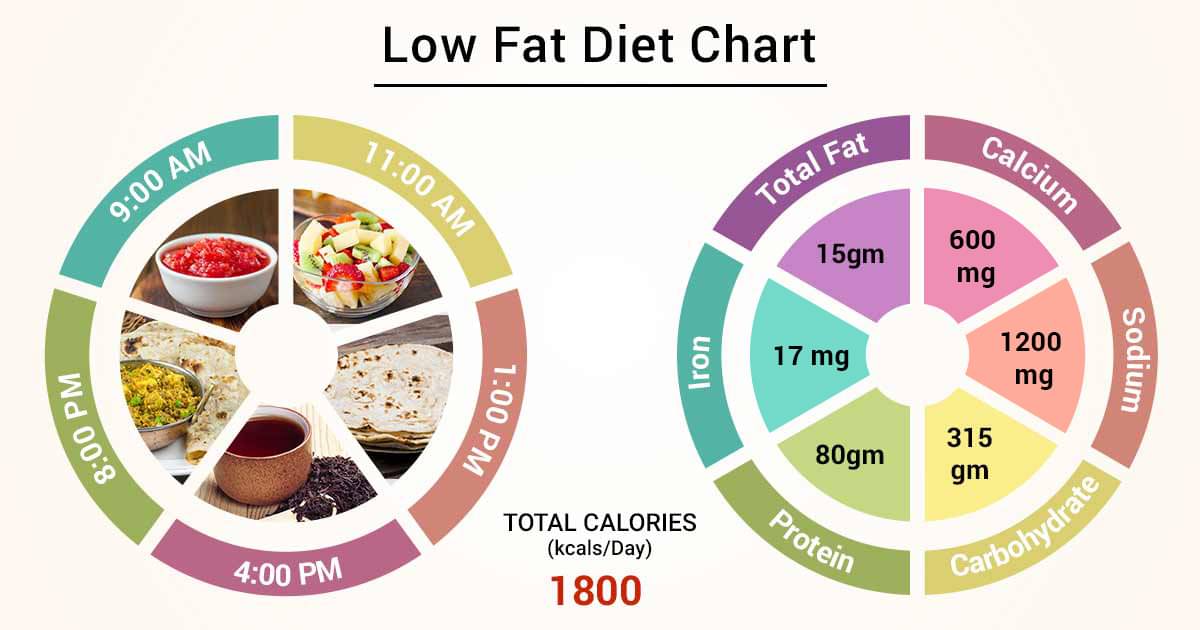 Take care not to feed your baby too much oil, as doing so could cause gastric upset or diarrhea.
If your baby has energy to play and is tracking along with developmental milestones, they're probably growing just fine.
Unless a healthcare professional has identified an issue with your baby's weight, you probably don't need to worry.
Keep in mind that babies born prematurely and those with special health needs may not track along with general growth charts.
That said, parental instinct is real. Always voice any concerns with your child's healthcare professional. Take note of what exactly you observe that troubles you, in as much detail as possible.
For example, you could record the times, dates, and amounts and types of food your child has eaten.
If your baby seems lethargic, is refusing to feed, or isn't meeting developmental milestones, you should make an appointment to speak with a healthcare professional, such as a pediatrician.
In addition to a medical evaluation, they may refer you to another specialist, lactation consultant, occupational therapist, or dietitian.
Your little one's early nutrition can have lifelong impacts. Making sure they're getting enough to eat — and growing enough — is a concern for many parents.
If your child is not tracking along or suddenly not feeding as well as they used to, speak with a healthcare professional to rule out any underlying causes. Do keep in mind that babies' food intake normally slows at around the 12-month mark.
There are many wonderful, nourishing foods to help support your baby's growth — including eggs, avocados, and peanut butter.
If they're younger, or under 6 months, try to provide enough opportunities for them to breastfeed or drink enough formula according to their hunger cues.
All that said, if your little one seems alert, is meeting the developmental milestones for their age, and has enough energy to play, they're probably getting enough to eat.
Just one thing
Try this today: The article 21 Homemade Baby Food Recipes is a great resource with tips on how to make a variety of tasty, nutritious meals for your baby once they start eating solid foods.
Weight Gain Infant Formula: Helping Small Babies
09/23/2019 Reading time: 5 min 150858
Contents of article
Why stable weight gain is important
Causes of underweight
Determination of the norm of weight
How to determine the lack of weight
What to do if you are underweight
Weight Gain Infant Formula
How to choose the right mix
How long can I feed my baby with PRE-formula
Which blend does Nutrilak
offer?
Lack of body weight appears due to various reasons, it can be congenital or acquired.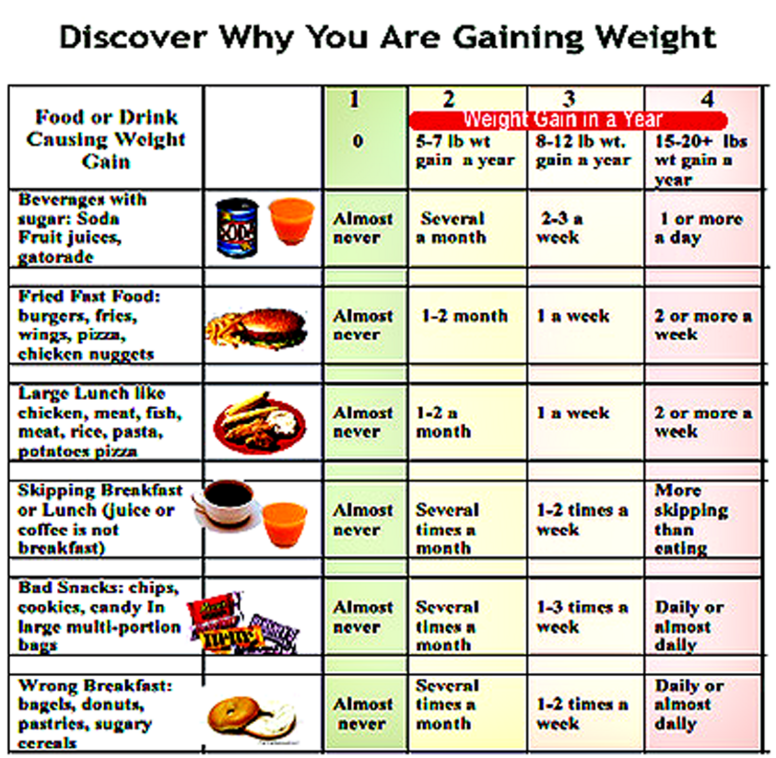 In order for the baby to gain the desired weight, it is necessary to adjust both the feeding regimen and the diet.

Why stable weight gain is important
Indicators of the length and body weight of the child at birth and in the future are one of the main parameters by which the state of health of the baby is assessed. WHO has established certain norms (averages) for monthly weight gain based on many factors and studies. Stable weight gain indicates normal growth and development of the baby, the correct formation of the digestive system, the timely production of enzymes in the intestines, good metabolism and absorption of food. A child is usually said to be underweight when their weight deviates by more than 10% compared to the age norm*. The disorder may be accompanied by a decrease in immunity, serious disturbances in metabolic processes, and a lag in speech and psychomotor development.

Causes of underweight
Genetic failures and pathologies. This category includes chromosomal abnormalities, constitutional abnormalities (for example, diathesis), fermentopathy (malabsorption syndrome, lactase deficiency, etc.), immunodeficiency, etc. All of these factors are endogenous and almost all are congenital. Also, children born with heart defects, deformation of the lips or jaw (cleft lip, cleft palate) can also have a weight deficit, as a result of which the child cannot fully suckle and, accordingly, eat.
Inadequate nutrition. It can be caused by constant underfeeding of the baby due to flat or inverted nipples on the mother's breast, which makes sucking difficult, as well as a small amount of milk, frequent regurgitation.
Wrong mode. Long breaks between feedings can cause insufficient weight gain. Normally, a newborn baby is recommended to be fed every 2-3 hours if he is breastfed, and every 3 hours if he is formula fed.
Digestive problems. Intestinal infections, dysbacteriosis, acute respiratory viral infections, and a number of other diseases can lead to disturbances in the functioning of the organs of the gastrointestinal tract. If the food is not digested completely, it is poorly absorbed, then the child's body ceases to receive vitamins and microelements necessary for normal life.
Determination of the norm of weight
Children are individual. This applies not only to appearance and character traits, but also to weight. Some babies are born large, and someone's body weight will be below average. All this is considered normal.

This is important!
The weight of a healthy full-term baby is usually in the range of 2.6 to 4 kilograms, but deviations from these values ​​are allowed. Monthly weight gain is also labile and depends on many factors. Pediatricians and parents are guided by the average values ​​​​of body weight gain.

Dr. Komarovsky recommends calculating the increase according to the following formulas:
It is important to note that a small increase in body weight that does not correspond to average norms or its absence at all is not a reason to immediately talk about pathological changes in the baby's body.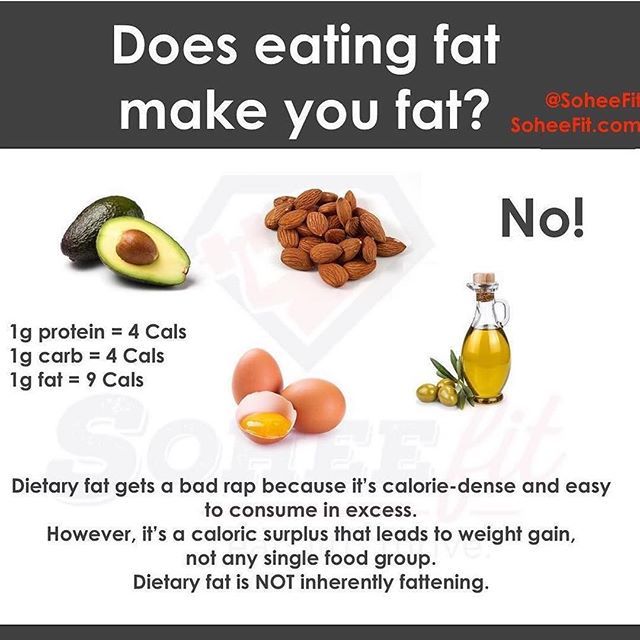 For the most part, children grow in leaps and bounds and can gain a decent weight in one month, and in the next two add almost only in height. Also, a small increase may be due to the increased activity of the baby. If he learns to crawl or walk, moves a lot and expends energy, then the lack of mass becomes quite understandable. Thus, if the child is active, inquisitive, mobile, develops in accordance with age and has excellent tests, you should not worry**. But lethargy, apathy, pallor against the background of underweight - a reason for an immediate appeal to a specialist. Only he can make an accurate diagnosis.

What to do if you are underweight
Many parents today have special scales at home for weighing babies. Thanks to them, they can control the weight of the child. If for a long time the body weight of the crumbs does not change, you should contact a competent specialist, but in no case should you make diagnoses yourself. The doctor will conduct a professional examination, issue directions for the necessary examinations (if necessary) and give recommendations.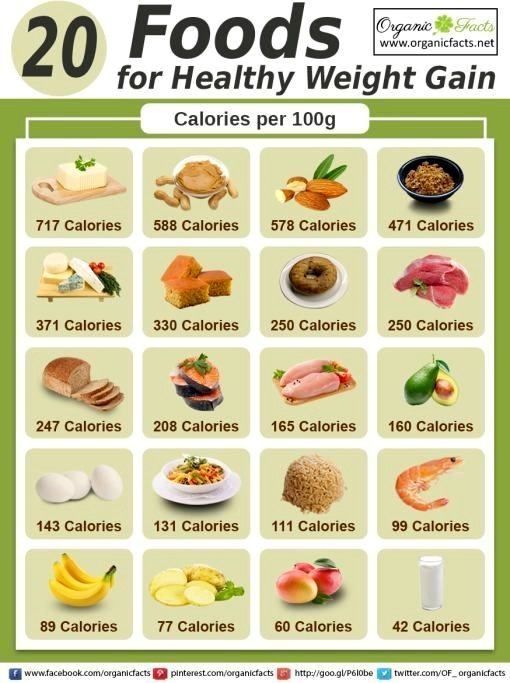 If the weight loss is minimal, it is usually necessary to adjust the diet and diet. In cases where a small increase is due to some disease (rotavirus infection, etc.), the doctor prescribes the appropriate treatment to eliminate the cause of underweight.

Weight gain infant formula
For small children who have problems with weight gain, special infant formulas may be recommended. Their composition takes into account the need of such babies for vitamins, minerals and other nutrients. They contain more proteins, fats and carbohydrates. The quality of the protein component is of great importance, and easily digestible whey proteins prevail over the casein fraction in them. To facilitate the absorption of the fat component, the diet includes medium chain triglycerides (MCT), which can be absorbed into the intestine without the participation of enzymes. And for the absorption of carbohydrates, part of the lactose can be replaced by maltodextrin. Weight gain formulas have the word or prefix "PRE" in the product name.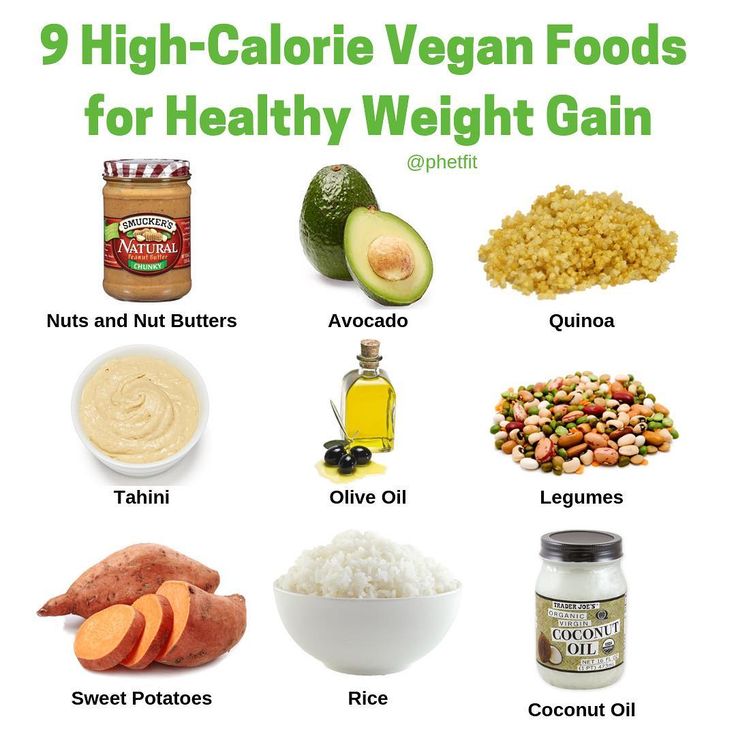 How to choose the right blend
This is important!
The decision to prescribe a specialized diet for an underweight baby should be made by a specialist. If a doctor recommends a PRE-mixture to a child, then attention should be paid to the fact that it additionally contains such useful components as omega-3 and omega-6 fatty acids for the development of the central nervous system, nucleotides for the formation and strengthening of immunity, prebiotics for improving digestion.

How long can I feed my baby with PRE-formula
Specialized nutrition can be used both in full and in partial (as supplementary feeding) volume. Formulas can be given from birth through the first year of life if needed. The duration of such nutrition depends on the deficit in body weight and the subsequent dynamics of weight gain. Once the baby's weight is normal, the PRE formula can be replaced with a standard formula suitable for the baby's age.

Which blend does Nutrilak
offer?
Nutrilak Premium PRE is a specialty formula for small and premature babies that has been clinically proven effective for underweight babies.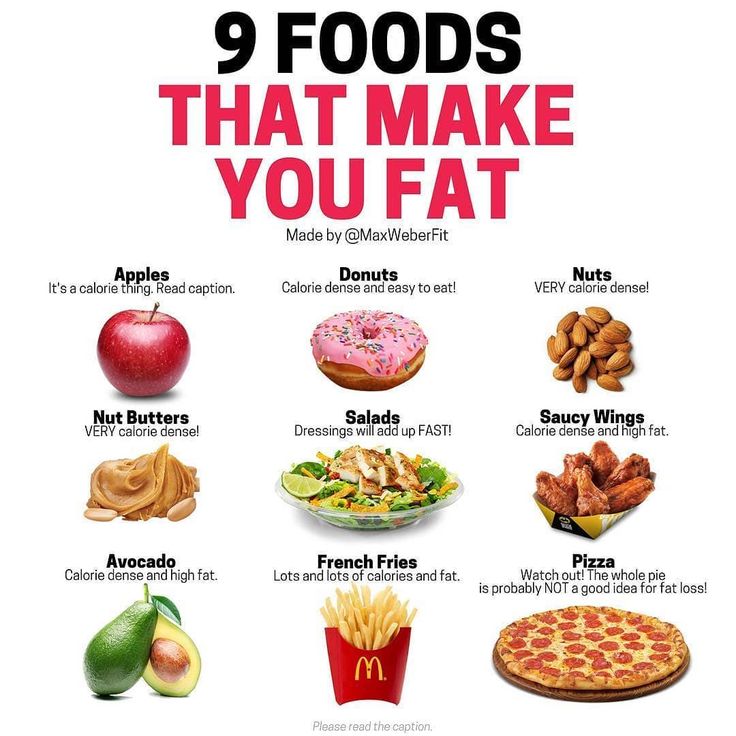 The mixture contains all the necessary elements for the healthy growth of crumbs, as well as additional substances: prebiotics, omega-3 and omega-6 fatty acids, medium chain triglycerides.
*Hypotrophy in children, article
**E. Lisova "Doctor Komarovsky on the weight of a child"
(104 ratings; article rating 4.0)
Overweight from fruits and vegetables
Is there a link between being overweight and eating less fruits and vegetables?
Excess weight is the result, on the one hand, of incorrect eating habits (primarily excessive consumption of fats and sugar and low consumption of fruits and vegetables), and on the other hand, inactivity (long sitting in front of the TV, at the computer). Therefore, it can be argued that people who eat little fruits and vegetables tend to eat fatty and sweet foods and tend to be overweight.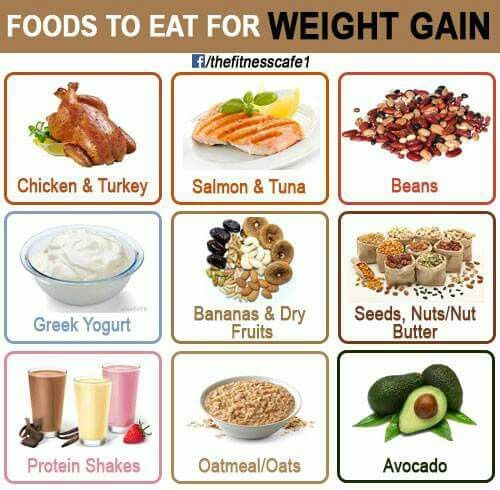 Is it possible to get fat from fruits and vegetables? If you eat the same fruits, for example, apples, bananas, grapes, will you get too much sugar?
Most fruits and vegetables are low in energy and fat. Fruits contain a lot of so-called. natural sugars (sucrose, fructose, glucose). Therefore, there is indeed a danger that if, for example, apples are eaten several kilograms a day during the apple season, you can consume excess energy, which can lead to weight gain. But still, first of all, weight gain depends on the ratio between the received and expended energy.
The approximate content of sucrose, fructose and glucose in some fruits, drinks and sweets (g/100 g of editing part)
9025
. , g/100 g

glucose, g/100 g

Grapes

0.3

7.3

9.0

2. 6

0.8

Gardenger (strawberries)

9000 9000 9000 9000 3.0 9000 3.0 9000 3,000 3.0000 3.0 9000 3,000 3.0000 3.0 9000 3,000 3.0000 3.0 9000 3.0 9000 3,000 3,000 3.0000 3.0 9000 3,000 3,000 3.0000 3.0 9000 3.0 9000 3.0000 3.0 9000 3.0ET 1

Blackcurrant

0.3

4.0

9000
9000 9000 9000 9000 SRORO CRORO CRORO CRORO CRORO CRORO CRORO CREA0125

0.2

4.4

2.9

BLACIC
9000 2.000 2.000 2.000 2.000 2.000 2.000 2.000 2.000 2.000 2.000 2.000 2.US

Арбузы

3,4

2,3

1,3

Изюм

1,5

1.7

1.6
Source: http://tka.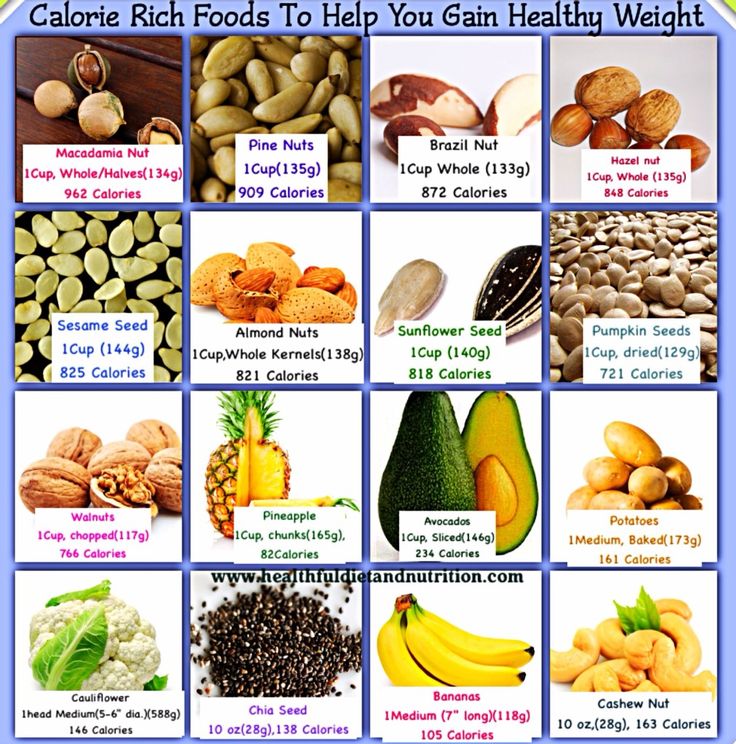 nutridata.ee
Which fruits have the most energy?
Dried fruits and dried berries provide the most energy. For example, 100 grams of dried blueberries provide about 330 kcal. Dried fruits and berries are followed in terms of energy content by all kinds of canned fruits with sugar. Of the fresh vegetables, the most energized are passion fruit (110 kcal / 100 g), bananas (peeled 106 kcal / 100 g) and paradise apples (86 kcal / 100 g). Sea buckthorn, wild rose and persimmon are also quite rich in energy. 100 grams of grapes provide about 70 kcal, and 100 grams of apples - only 40 kcal. Lemon contains the least energy - 16 kcal per 100 grams of peeled lemon. Other citrus fruits, cranberries and raspberries are also relatively low in energy. Among vegetables, legumes and garlic provide the most energy.
If I eat only 10 kg watermelon in a day, will I be able to lose weight?
Such a large watermelon will provide about 1900 kcal of energy and contains about 400 g of natural sugars.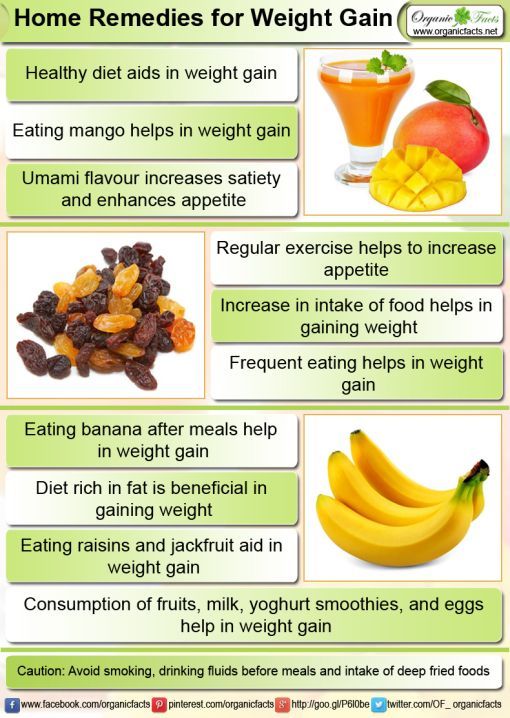 If your daily energy requirement is 2500 kcal, then weight loss is possible, but if your daily energy requirement is 1900 kcal, the energy supplied by watermelon will completely cover it, and weight loss will not have to be expected. You can live on watermelons for a short time, but with a long-term watermelon diet, you will definitely begin to be deficient in proteins, essential fatty acids, and many vitamins and minerals. But if, in addition to a 10-kilogram watermelon, you eat something else tasty in a day, you definitely won't lose weight.
What are the consequences of overconsumption of fruit or vegetables?
For standard energy intake, the upper recommended limit is 9 servings per day, but for higher requirements (3000 kcal or more), you can consume them - mainly vegetables - and in large quantities. If you eat too many fruits and vegetables, you feel full, and therefore eat less food from other groups: grains and dairy products, meat-fish-poultry-eggs, and added dietary fats.