Feeding spinach to babies
Spinach for Babies - Can Babies Eat Spinach? First Foods
When can babies eat spinach?
Spinach may be introduced as soon as baby is ready to start solids, which is generally around 6 months of age.
Spinach originated in West Asia and today there are many varieties related to two main types: savoy spinach with crinkly, curly leaves and flat-leaf spinach with smooth leaves that can be round, oval, or heart-shaped. There are also different species of edible leafy greens that are commonly called "spinach" in English and prepared as food in a similar way. These leafy greens include the vigorous vine leaf called pui in India, the mustard green komatsuna in Japan, the water plant kangkong in the Philippines, the curly groundcover sambu or sissoo in Brazil, amaranth varieties like efo tete in Nigeria and morogo in South Africa, and many more.
Is spinach healthy for babies?
Yes – although it is not the iron-rich superfood that marketers once claimed.
1 While it is true that fresh spinach contains some iron, the amount of iron is not as high as it was once thought to be and the presence of oxalates in the leafy green can decrease the body's ability to absorb these minerals. Cooking spinach and eating the leafy green alongside foods with vitamin C helps the body absorb more of the iron.2
Spinach's lesser-known superpower is its incredible concentrations of vitamin K and beneficial plant compounds called polyphenols. Together, these nutrients promote healthy bones, blood, and cell function.3 The leafy green also contains a good amount of B vitamins to fuel a baby's growth and plant-based antioxidants called carotenoids that support a baby's developing vision. Once you've introduced spinach, keep it up! The more that a child is exposed to vegetables and green in their food, the more likely it is that they will eat them later on.4 5
You may have heard that spinach contains nitrates—naturally-occurring plant compounds that may negatively affect oxygen levels in blood when consumed in great excess.
6 First, know that the benefits of eating vegetables often outweigh the risks of any nitrate exposure from vegetables.7 8 Second, babies with health concerns or who are under 3 months of age are more susceptible to the effects of nitrates.9 Organizations such as the American Academy of Pediatrics and the European Food Safety Authority generally do not view nitrates in vegetables as a concern for most healthy children.10 11
To reduce nitrate exposure, avoid consumption of untested well water and take care with purees.12 13 When possible, avoid homemade purees made with higher nitrate vegetables that are stored for more than 24 hours and commercial purees not consumed within 24 hours of opening.14 Higher nitrate vegetables include arugula, beets, carrots, lettuce, spinach, and squash, among others.15
★Tip: Spinach can be purchased fresh, frozen, or preserved in cans.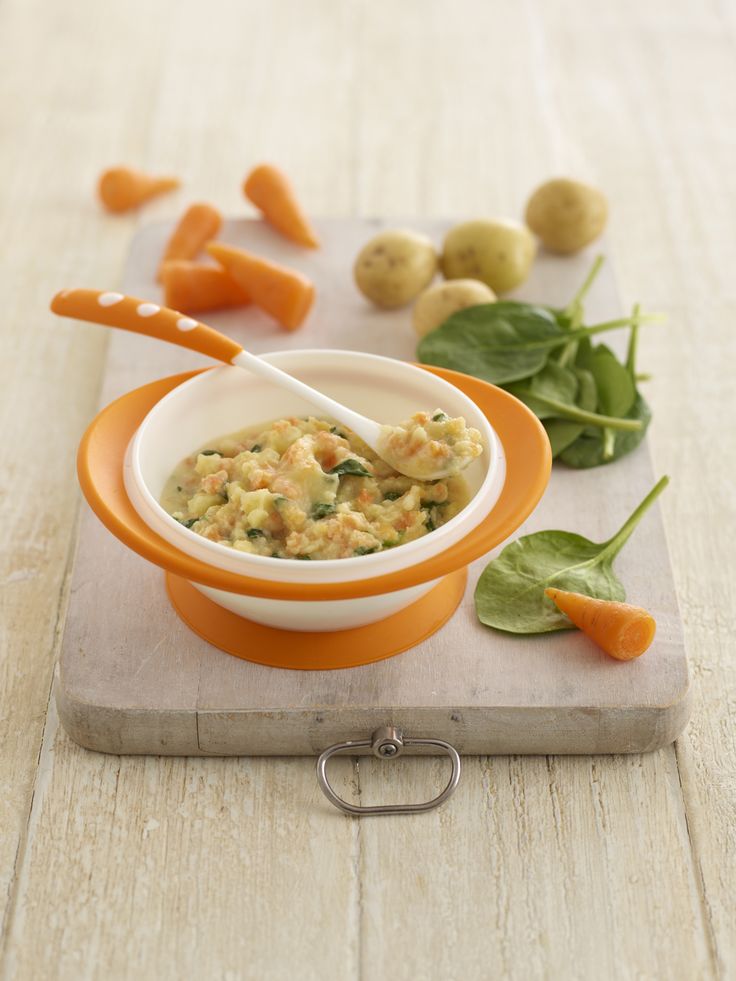 When cooking fresh spinach for babies and toddlers, wash the greens first. Spinach and other leafy greens are often treated with pesticides and can be a higher risk food for E. coli infection. Washing helps minimize exposure to both issues.16 17 18 19
Is spinach a common choking hazard for babies?
No. Spinach is not a choking hazard, though, in theory, an individual could choke on any food. Flecks of raw or cooked spinach can stick to baby's tongue, causing some harmless gagging and whole, raw spinach leaves can be especially challenging for babies to chew and swallow safely. To minimize the risk, finely dice raw and cooked spinach.
As always, make sure to create a safe eating environment and stay within arm's reach of baby at mealtime. For more information on choking, visit our sections on gagging and choking and familiarize yourself with the list of common choking hazards.
Recommended Video: Choking, Gagging & Infant Rescue
Is spinach a common allergen?
No.
Allergies to spinach are rare, but they have been reported.20 Individuals who are allergic to latex may be allergic to spinach or experience Oral Allergy Syndrome (also known as pollen-food allergy).21 22 Oral Allergy Syndrome typically results in short-lived itching, tingling, or burning in the mouth and is unlikely to result in a dangerous reaction. As spinach is naturally high in histamine, some individuals who are sensitive to histamine may experience symptoms that are indistinguishable from an allergic reaction after the ingestion of large quantities of spinach.
As you would do when introducing any new food, start by offering a small amount during the first few servings. If there is no adverse reaction, gradually increase the amount served over future meals.
Recommended Guide: Introducing Allergens
How do you prepare spinach for babies with baby-led weaning?
Every baby develops on their own timeline, and the suggestions on how to cut or prepare particular foods are generalizations for a broad audience.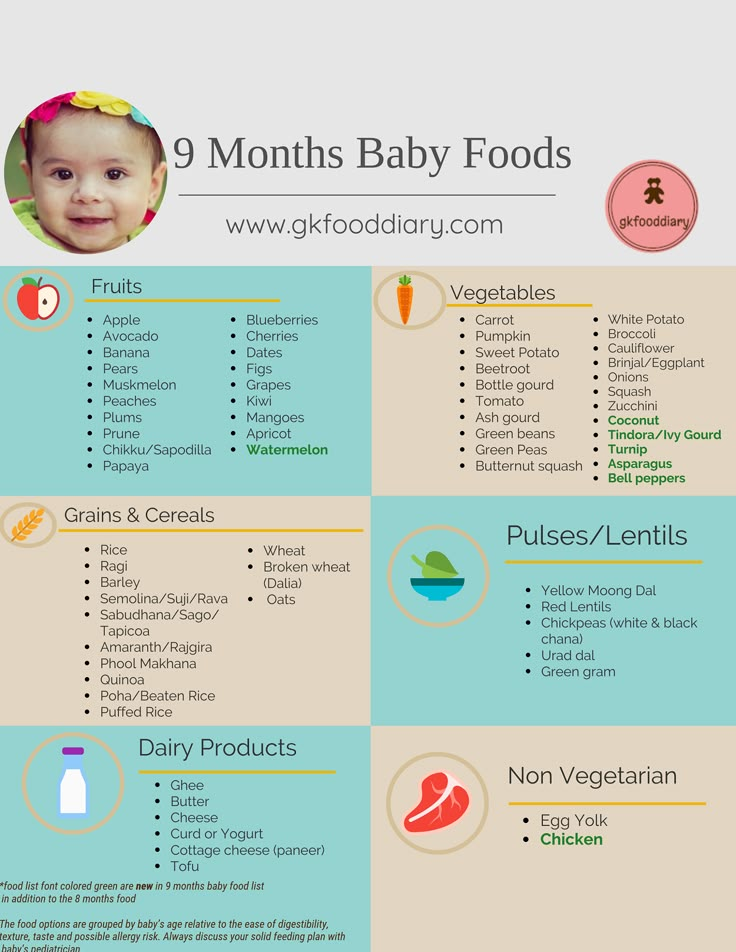 Your child is an individual and may have needs or considerations beyond generally accepted practices. In determining the recommendations for size and shape of foods, we use the best available scientific information regarding gross, fine, and oral motor development to minimize choking risk. The preparation suggestions we offer are for informational purposes only and are not a substitute for child-specific, one-on-one advice from your pediatric medical or health professional or provider. It is impossible to fully eliminate all risk of a baby or child choking on any liquid, puree, or food. We advise you to follow all safety protocols we suggest to create a safe eating environment and to make educated choices for your child regarding their specific needs. Never disregard professional medical advice or delay in seeking it because of something you have read or seen here.
6 to 12 months old: Wash, cook, and mince spinach, then fold the greens into soft foods that are easy for baby to scoop, like grain porridges, mashed vegetables, or yogurt.
You can also mix the cooked and minced spinach into cooked egg dishes like frittata. Or serve cooked and minced spinach on its own with a small drizzle of oil and citrus juice, whose vitamin C helps baby's body absorb the plant-based iron in the spinach. Spinach stems are edible and do not pose any unusual risk, though many babies will spit them out until they learn to grind with molars. Because picky toddler phases can crop up as early as 12 months and green vegetables are often a target of rejection, sprinkling a teaspoon of finely minced raw leafy greens such as spinach onto rice, pasta, or any other dish can help keep this food and the color green in your baby's diet now and through toddlerhood.
12 to 24 months old: After 12 months of age, toddlers often start to reject vegetables and greens, so keep up the exposure at mealtime. The more that a child is exposed to vegetables and green in their food, the more likely it is that they will eat them later on. Continue to offer cooked and chopped spinach on its own, fold cooked and chopped spinach into egg dishes and scoopable foods and create zero-pressure opportunities for older toddlers to experience spinach without having to taste it.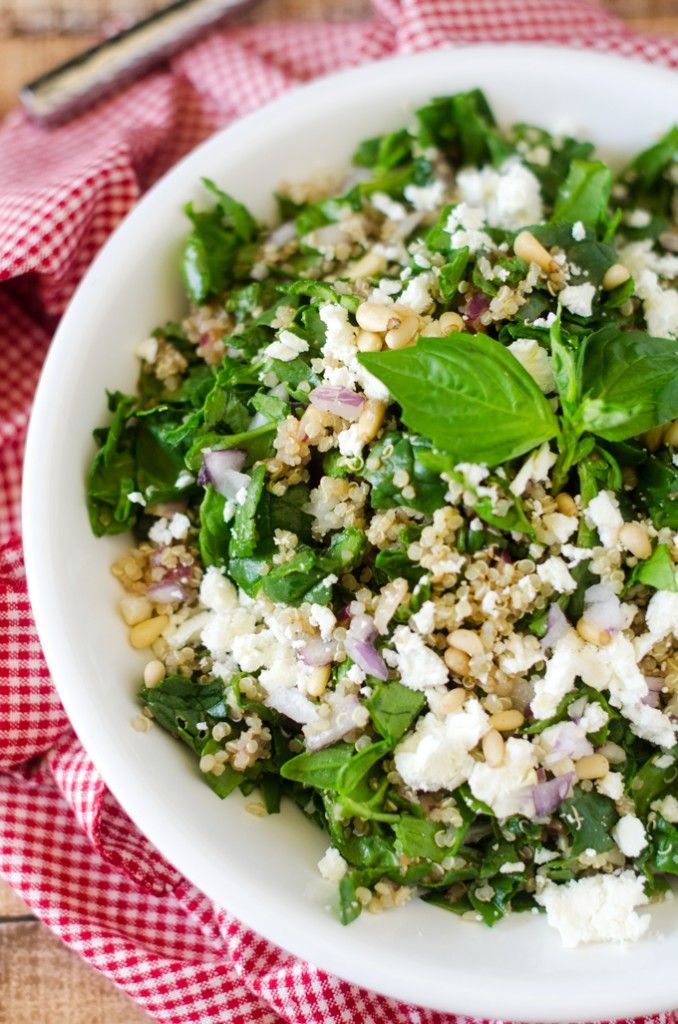 For example, invite the child to help you wash raw greens or defrost frozen greens by pushing the buttons on a microwave or opening the package into a steamer basket. As your child's chewing skills become more coordinated and you gain confidence in their ability to chew and swallow as well as chew and spit out food if not safe to swallow (usually closer to 24 months), you may start to offer your child raw spinach as in a salad. Expect that they will likely chew and spit out at first before beginning to chew and swallow. Modeling and coaching how to take bites and fully chew a food like raw spinach can go a long way towards helping your toddler learn to eat this food.
Cooked, minced spinach for babies 6 months+Raw spinach leaves chopped or torn into pieces for toddlers 18 months+
For a quick reference to the key nutrients babies need, check out our Nutrient Cheat Sheet for Babies.
Recipe: Spinach & Goat Cheese Frittata
Yield: 1 cup (225 grams)
Cooking Time: 30 minutes
Age: 6 months+
Ingredients
3 eggs
2 ½ cups fresh (75 grams) or ¼ cup (75 grams) frozen spinach
½ small onion (60 grams)
1 tablespoon (14 grams) olive oil
1 ounce (28 grams) fresh pasteurized goat cheese (optional)
This recipe contains common allergens: dairy (goat cheese) and egg.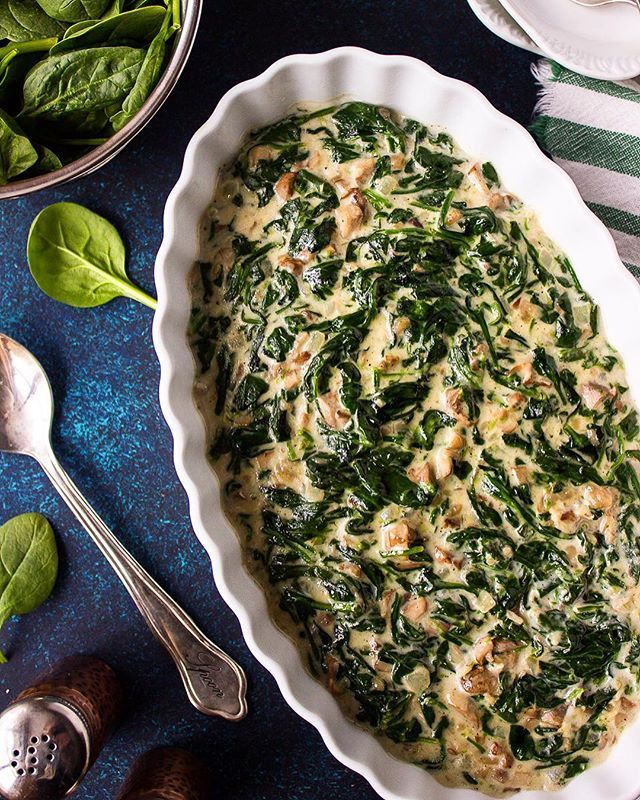 Only serve to a child after these allergens have been safely introduced.
Directions
Whisk the eggs to combine. Set aside.
Wash and dry the spinach. Roughly chop the greens and set aside. The stems can be minced and served along with the greens, but if you like, slice off and discard the stems, or reserve for another use.
Peel and mince the onion. Set aside.
Warm the oil in a small skillet set on medium heat. When it shimmers, add the onion and stir to coat. Cook until the onion is soft and translucent, about 5 minutes.
Add the spinach to the skillet and cover for 1 minute to help steam the leafy greens. Uncover and stir to combine the greens with the onion and oil. Cook until the spinach has wilted completely.
Pour the whisked eggs into the skillet and stir to combine with the greens and onions. Lower the heat, cover, and cook until the eggs are firm and the edges have started to curl, about 5 minutes.
Uncover and dollop the goat cheese on top of the frittata. Cover and cook until the frittata's inside is fully set, about 3 minutes more. Remove the frittata from the pan.
Cut the frittata into strips about the width of two adult fingers pressed together. Cool to room temperature.
Offer some frittata strips to the child and let the child self-feed with hands. Exact serving size is variable. Let a child's appetite determine how much is eaten. If the child is having trouble picking up the frittata strips, pass one in the air for the child to grab from you.
To Store: Leftover frittata keeps in an air-tight container in the fridge for 4 days or in the freezer for 2 months.
Flavor Pairings
Spinach has an herby, grassy flavor that pairs well with so many foods. Try it with creamy avocado, congee (rice porridge), egg, mozzarella cheese, polenta (corn grits), mashed potato, or ricotta cheese. Mix in ground earthy nuts like almond, hazelnut, or walnut. Pair it with umami-rich foods like caramelized onion, mushroom, or roasted tomatoes.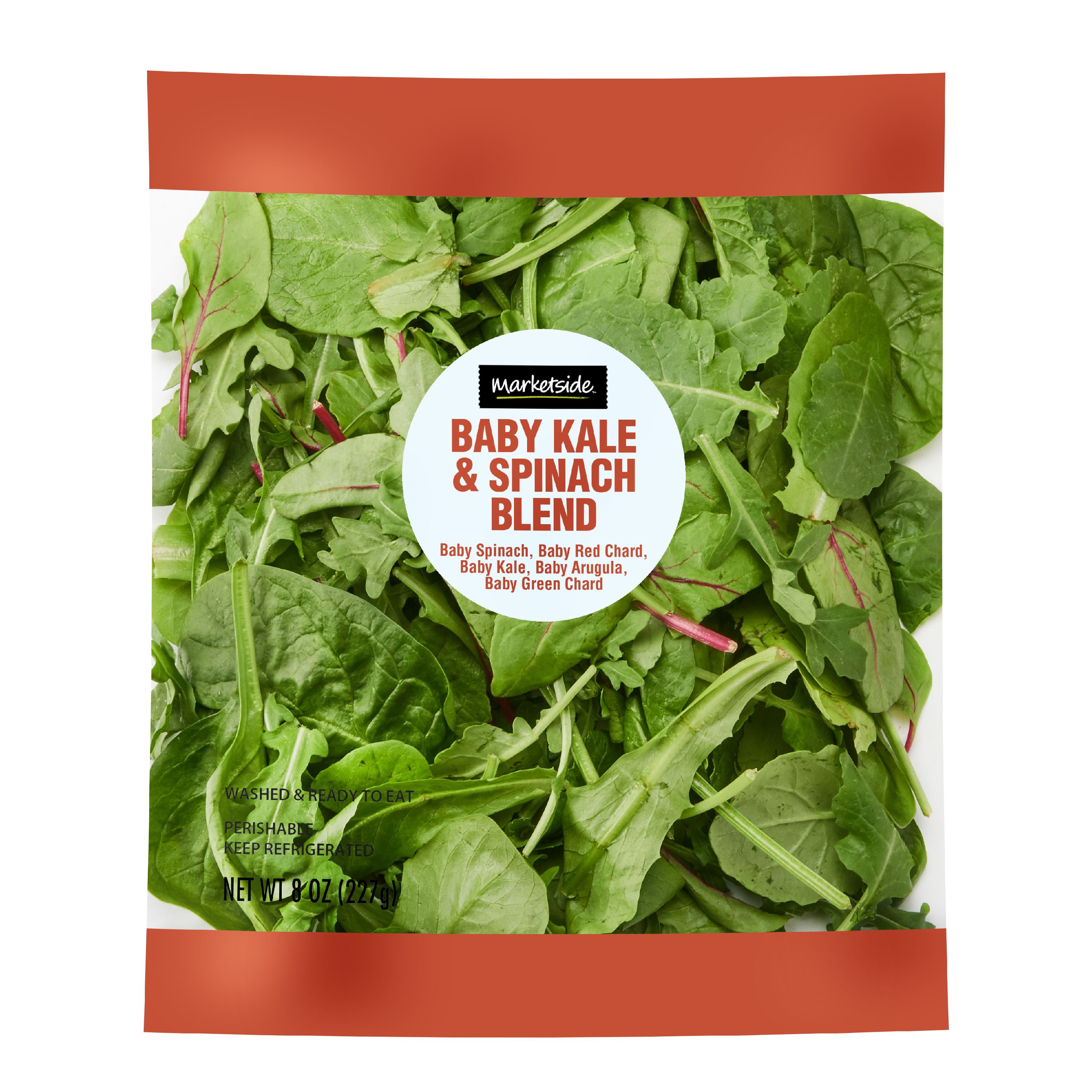 Use it to brighten up hearty meats like chicken, lamb, or pork, or legumes like black-eyed peas, chickpeas, or lentils. Or balance its slightly bitter flavor by serving spinach alongside sweet-tart fruits and veggies like bell pepper, nectarines, peaches, plums, or strawberries. As always, a pinch of spice like cumin, garlic, or ginger and a sprinkle of juice from lemon, lime, orange, or your favorite citrus goes a long way to brighten up the flavor!
Reviewed by
J. Truppi, MSN, CNS
V. Kalami, MNSP, RD, CSP
K. Grenawitzke, OTD, OTR/L, SCFES, IBCLC, CNT
S. Bajowala, MD, FAAAAI. Board-Certified Allergist & Immunologist (allergy section)
R. Ruiz, MD, FAAP. Board-Certified General Pediatrician & Pediatric Gastroenterologist
Ancuceanu, R., Dinu, M., Hovaneţ, M.V., Anghel, A.I., Popescu, C.V., et al. (2015). A Survey of Plant Iron Content-A Semi-Systematic Review. Nutrients, 7(12), 10320–10351. DOI:10.3390/nu7125535. Retrieved July 1, 2021.
Yadav, S. K., Sehgal, S. (2002). Effect of domestic processing and cooking methods on total, hcl extractable iron and in vitro availability of iron in spinach and amaranth leaves. Nutrition and health, 16(2), 113–120. DOI:10.1177/026010600201600205. Retrieved July 1, 2021.
Bergquist, S.Å.M., Gertsson, U.E., Knuthsen, P., Olsson, M.E. (2005). Flavonoids in Baby Spinach (Spinacia oleracea L.): Changes during Plant Growth and Storage. Journal of Agricultural and Food Chemistry, 53(24), 9459–9464. DOI:10.1021/jf051430h. Retrieved August 16, 2021.
Nicklaus S. (2016). Complementary Feeding Strategies to Facilitate Acceptance of Fruits and Vegetables: A Narrative Review of the Literature. International journal of environmental research and public health, 13(11), 1160. DOI:10.3390/ijerph23111160. Retrieved July 1, 2021.
Maier-Nöth, A., Schaal, B., Leathwood, P., Issanchou, S. (2016). The Lasting Influences of Early Food-Related Variety Experience: A Longitudinal Study of Vegetable Acceptance from 5 Months to 6 Years in Two Populations. PloS one, 11(3), e0151356. DOI:10.1371/journal.pone.0151356. Retrieved July 1, 2021.
Brkić, D., Bošnir, J., Bevardi, M., Bošković, A. G., Miloš, S., et al. (2017). NITRATE IN LEAFY GREEN VEGETABLES AND ESTIMATED INTAKE. African journal of traditional, complementary, and alternative medicines, 14(3), 31–41. DOI: 10.21010/ajtcam.v14i3.4. Retrieved September 9, 2020.
Filer, L. J., Lowe, C. J., Barness, L. A., Goldbloom, R. B., Heald, F. P., et al. (1970). Infant Methemoglobinemia: The Role of Dietary Nitrate. Official Journal of The American Academy of Pediatrics, 46(3), 475-478. Retrieved September 9, 2020.
European Food Safety Authority. (2017). EFSA Explains Risk Assessment: Nitrites and Nitrates Added in Food. Retrieved September 9, 2020.
Preboth, M. (2005). AAP clinical report on infant methemoglobinemia. American Family Physician, 72 (12), 2558. Retrieved August 16, 2021.
Greer FR, Shannon M; American Academy of Pediatrics Committee on Nutrition; American Academy of Pediatrics Committee on Environmental Health. Infant methemoglobinemia: the role of dietary nitrate in food and water. Pediatrics. 2005;116(3):784-786. doi:10.1542/peds.2005-1497. Retrieved August 16, 2021.
EFSA Panel on Contaminants in the Food Chain (CONTAM). (2010). Statement on possible public health risks for infants and young children from the presence of nitrates in leafy vegetables. EFSA Journal, 8(12), 1935. Retrieved September 1, 2021.
Hord, N. G., Tang, Y., Bryan, N. S. (2009). Food sources of nitrates and nitrites: the physiological context for potential health benefits. The American Journal of Clinical Nutrition, 90(1), 1-10. DOI: 10.3945/ajcn.2008.27131. Retrieved September 9, 2020.
Greer FR, Shannon M; American Academy of Pediatrics Committee on Nutrition; American Academy of Pediatrics Committee on Environmental Health. Infant methemoglobinemia: the role of dietary nitrate in food and water. Pediatrics. 2005;116(3):784-786. doi:10.1542/peds.2005-1497. Retrieved August 16, 2021.
Chan TY. (2011). Vegetable-borne nitrate and nitrite and the risk of methaemoglobinaemia. Toxicol Lett, 15, 200(1-2):107-8. DOI: 10.1016/j.toxlet.2010.11.002. Retrieved August 16, 2021.
Lidder, S., & Webb, A. J. (2013). Vascular effects of dietary nitrate (as found in green leafy vegetables and beetroot) via the nitrate-nitrite-nitric oxide pathway. British journal of clinical pharmacology, 75(3), 677–696. DOI: 10.1111/j.1365-2125.2012.04420.x. Retrieved August 16, 2021.
Mayo Clinic. E.Coli: Symptoms and Causes. Retrieved June 23, 2021.
Farha, W., Abd El-Aty, A.M., Rahman, M.M., Jeong, J.H., Shin, H.-C., et al. (2018). Analytical approach, dissipation pattern and risk assessment of pesticide residue in green leafy vegetables: A comprehensive review. Biomedical Chromatography: BMC, 32(1). DOI:10.1002/bmc.4134. Retrieved June 23, 2021.
Pesticide Data Program | Agricultural Marketing Service. (2019). Retrieved April 10, 2021.
Farha, W. , Abd El-Aty, A.M., Rahman, M.M., Jeong, J.H., Shin, H.-C., et al. (2018). Analytical approach, dissipation pattern and risk assessment of pesticide residue in green leafy vegetables: A comprehensive review. Biomedical Chromatography: BMC, 32(1). DOI:10.1002/bmc.4134. Retrieved June 23, 2021.
Ferrer, M., Redón, B., Bartolomé, B., Michavila, A. (2011). Food allergy to spinach in an infant. Allergologia et Immunopathologia, 39(6), 378–379. DOI:10.1016/j.aller.2010.10.001. Retrieved June 23, 2021.
Maillard, H., Machet, L., Meurisse, Y., Garot, D., Toledano, C., et al. (2000). Cross-allergy to latex and spinach. Acta Dermato-Venereologica, 80(1), 51. DOI:10.1080/000155500750012559. Retrieved June 23, 2021.
Sanchez, I., Rodriguez, F., Garcia-Abujeta, J.L., Fernandez, L., Quiñones, D., et al. (1997). Oral allergy syndrome induced by spinach. Allergy, 52(12), 1245–1246. DOI:10.1111/j.1398-9995.1997.tb02533.x. Retrieved June 23, 2021.
When Can Babies Eat Spinach? Know When To Introduce It
Know how to make spinach baby food safely and when to introduce it to your little one
By Emily Pidgeon
We all want to see our kids eat more green food.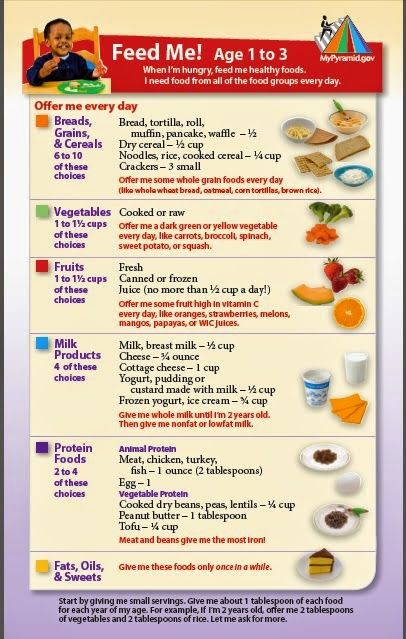 That starts when they start eating solid foods as an infant. If you're hoping your baby will be "strong to the finish," just like Popeye by eating spinach regularly, then you may wonder when a suitable time would be to introduce that iron-rich food to your little one. This little green leaf's ability to pack on the nutrients makes it such a great food for parents to feed their tots.
Contents
Why you should use caution when feeding baby spinach
When can babies eat spinach?
How to safely feed your baby spinach
But when are babies able to eat spinach safely? More importantly, how can you make spinach baby food that your child will actually eat? Whether or not they like it makes the difference between a lifelong love of the veggie or a world without it. Let's break down the when and how to get your nugget to enjoy this mineral-rich superfood.
Why you should use caution when feeding baby spinach
Adding a small amount of spinach to your baby's regular diet adds much-needed iron to their bodies.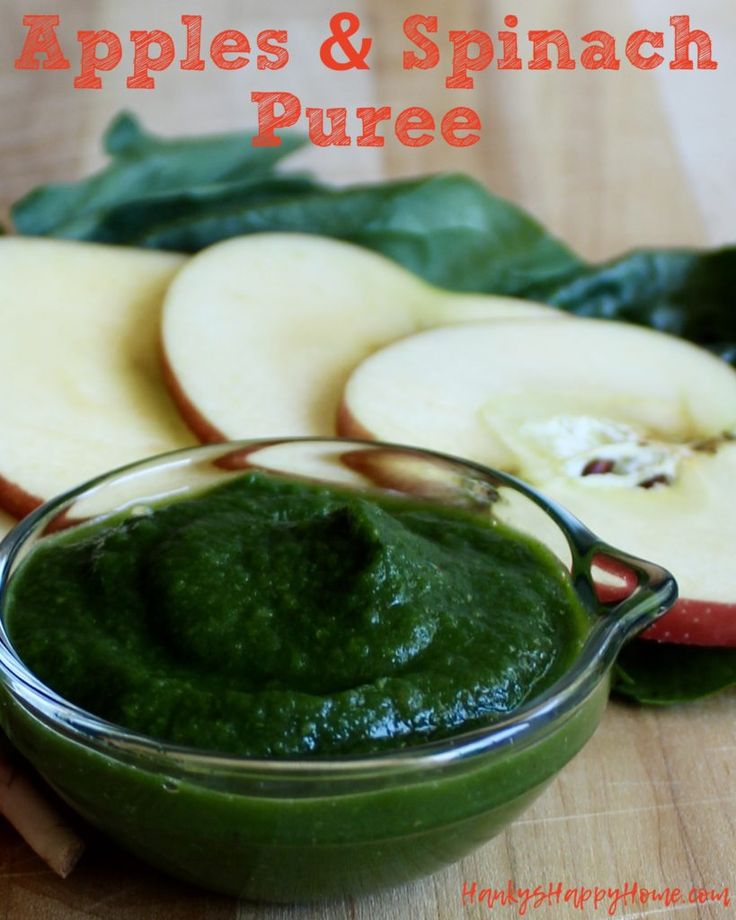 Iron is a critical nutrient in the preliminary stages of a baby's development. It's needed to produce red and white blood cells as well as for overall lung and brain development.
Strictly speaking, spinach is an excellent source of iron for humans, and is used often in baby foods to help enrich their diets. Where the problem occurs is when the spinach is processed, nitrates begin to build up. This can cause damage to your baby's red blood cells – more specifically, the hemoglobin protein within them. Nitrates can convert hemoglobin into methemoglobin, creating a lack of oxygen being shared from the red blood cells to the tissues.
When can babies eat spinach?
Luckily, babies are born with enzymes in their bloodstream to help flip methemoglobin back to hemoglobin without any lasting damage. However, the number of enzymes needed to combat a nitrate overload is not found in infants younger than 3-6 months old. Because of the risks involved with using possibly contaminated veggies –either grown at home or bought at the store – it is not recommended for children younger than 8 months old to be served spinach in any form.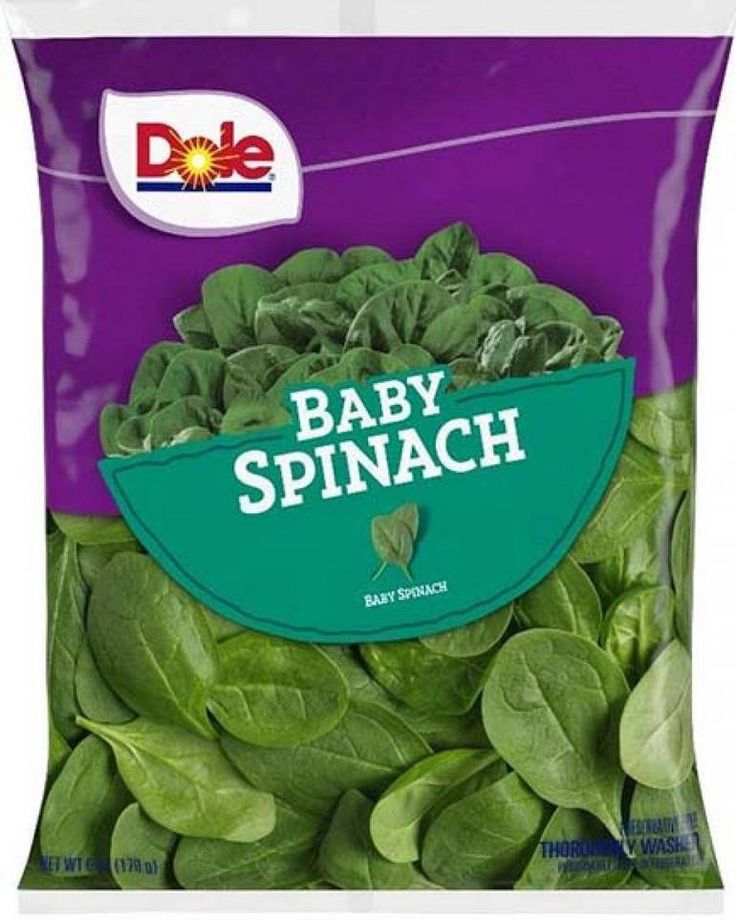 Nitrates aren't only found in spinach, and as the American Academy of Pediatrics explains to parents, it's important to keep in mind:
"Nitrates aren't the only cause of methemoglobinemia. Certain antibiotics and the numbing agent found in teething gels can also convert hemoglobin to methemoglobin. And baby food isn't the only dietary source of nitrates. Drinking water (especially well water) can contain high levels of nitrates from fertilizer run-off. In fact, the most common cause of methemoglobinemia in babies (including those older than 6 months of age) is the ingestion of infant formula made with nitrate-containing well water!"
How to safely feed your baby spinach
The main thing to keep in mind is, all homemade baby foods that are prepared with ground-growing veggies have the possibility to be contaminated with nitrate-rich fertilizers. This happens from contaminated veggies themselves, the soil, or the groundwater. Keeping your baby on a steady diet free from these types of freshly-prepared veggies from home until after the age of 6 months – or 8 months in the case of spinach – is the main thing to focus on.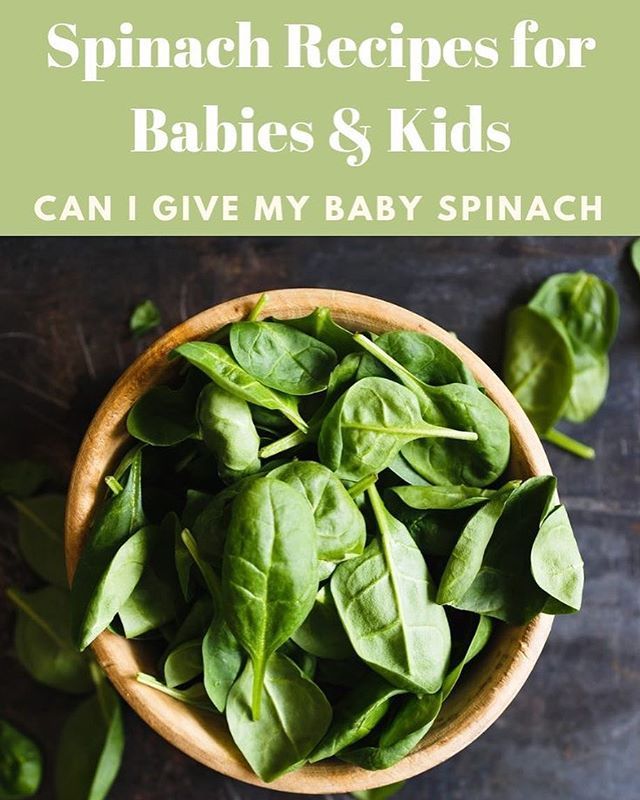 Vegetables that have been found to hold higher levels of nitrates are:
Spinach and other greens
Beets
Carrots
Parsnips
Squash
Beans
Keep in mind that baby food companies run testing for nitrate levels prior to bottling to prevent negative side effects in infants. It's important for parents to understand avoiding spinach only applies to parents who prepare their own baby foods at home. Due to the lack of sufficient home testing, pediatricians recommend parents wait at least 8 months to prep and feed freshly made spinach purees to their infants.
We understand the importance of infants getting the best quality ingredients in their diet. We don't want to discourage you from wanting to make your own meals at home for your growing baby. We only want you to do so in a safe and healthy manner. If you prepare your infant's meals at home, we encourage you to sit down with your child's doctor or nutritionist to plan and prepare foods that will not only give them a healthy and balanced diet but will also hit all those important health marks such as organic and sustainably grown.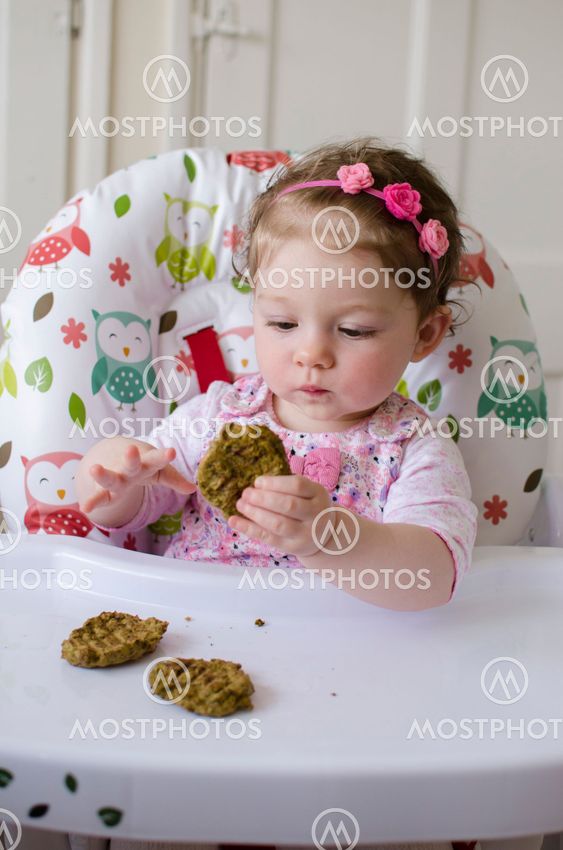 Editors' Recommendations
8 perfect toddler breakfast ideas that are fun for little ones to eat and easy for parents to make
Can you take cold medicine while nursing? What you need to know about what to avoid
10 healthy family meals to add into your weekly rotation to spice things up
4 easy meals for new parents to cook when they've just brought home a new baby
5 easy ways to solve bottle refusal from a breastfed baby
How to feed a child with spinach - Healthy Russia
Maria Skatova
Cooking with your child is a good way to instill healthy eating habits. We have already made multi-colored pasta with Sweet Baby™. Today we have another day of Italian cuisine.
This time we started with stuffed pasta , which is only called pasta.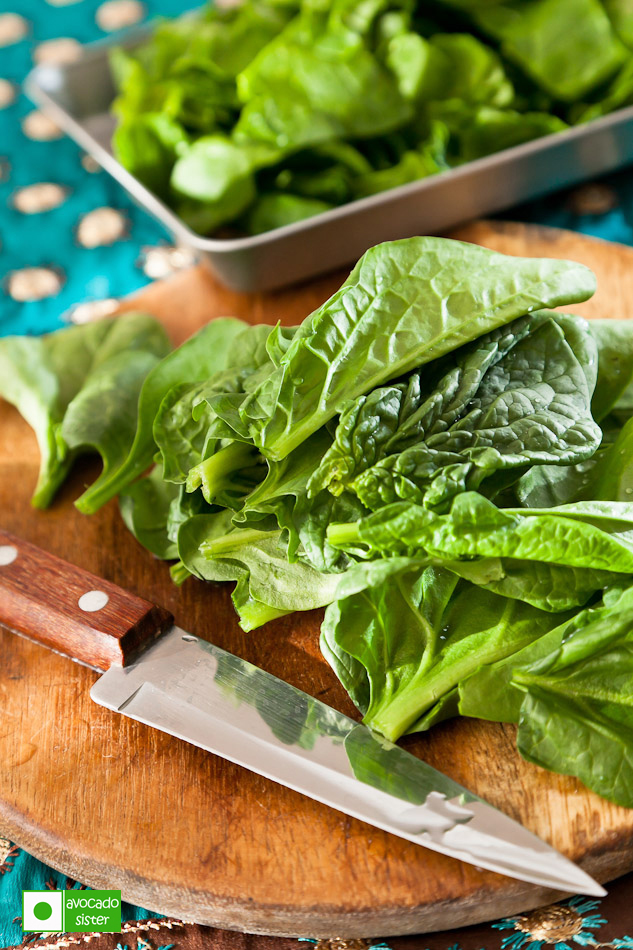 Deep "in the soul" she is something like dumplings.
My son and I settled on two varieties of this pasta: tortellini (molded like regular dumplings) and ravioli (square or crescent shaped with a figured edge).
If Russian dumplings are a traditional meat dish, then Italian dumplings can be stuffed with even fruit. In our family, meat, fish, cheese and vegetables are usually used both solo and in combinations. You can add whatever your heart desires .
Where to start?
First you need to knead the dough, as for ordinary pasta (1 egg per 175 ml of sifted flour, a pinch of salt), and leave it to rest. During this time, you can prepare the filling and prepare everything you need for modeling.
Please note that homemade pasta cooks very quickly . Therefore, meat or fish fillings should be brought to half-cookedness before sculpting Italian "dumplings".
You can, for example, fry meat in a little oil.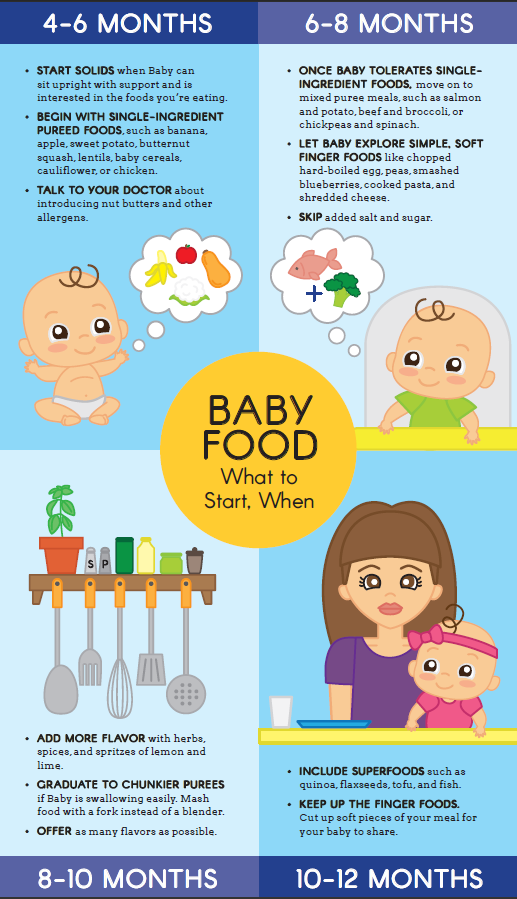 If you prefer raw meat or fish, make small ravioli or tortellini so that the filling will cook has been heat treated .
Children are crazy about such tiny food, and you are sure that the child will not get poisoned.
Fillings should be finely chopped. Another tip: Be sure to let the excess liquid drain, otherwise the pasta will fall apart when cooked.
Cooking time pasta will first have to be determined empirically. It depends on the size of your ravioli or tortellini, the amount of filling and the thickness of the dough.
Sculpt faster
Sculpting tortellini by hand is not a quick process, although it is useful for children's fingers. If you want to save time, make ravioli.
Roll out two sheets of dough to the same size, give the child a teaspoon and a bowl of filling. Let him lay it out on a piece of dough. Leave about 2 cm around the edges, the distance between the filling lumps is about 5 cm.
The next step in the program is to lightly moisten the dough between the filling pieces so that the layers of dough stick firmly to one another. Sweet Crumb™ usually strokes it enthusiastically with a wet cooking brush.
Then we carefully cover our "construction" with the second layer of dough, and crush it with the edge of our palm between the pieces of filling.
The job is almost done - it remains only to cut the blank into square ravioli with a knife with a curly edge . This knife belongs to Sweet Baby™ and the son takes great pride in doing the most important work.
Toppings
Stuffed Pasta is pretty much the only way to get Sweet Baby™ to eat some spinach.
I boil spinach leaves for 2-3 minutes and puree them with a blender. In a separate bowl I mix the egg, soft cheese and a little grated hard cheese, add chopped spinach and salt to taste. I mix thoroughly.
The green ravioli filling is ready and ready to be molded.
There is another option. Low-fat minced meat can be lightly fried with onions in a little vegetable oil, then add spinach puree , a little garlic, salt and herbs.
The beauty is that Sweet Baby™ can choose which toppings we use today. Sometimes we make a few different ones and arrange assorted in a plate.
What is the difference from purchased dumplings ? At least in the fact that I am 100% sure what kind of meat went into minced meat. In addition, I know exactly how much fat, salt and spices are in it. You can always add vegetables to the filling and make the dish even healthier.
Spices, by the way, should be limited in the menu of preschoolers. And black pepper, horseradish and mustard are best excluded altogether.
Is it possible to give 90,000, and from what age?
› ›