First bites baby food review
1st Bites Ragi | Organic Baby Food | Stage 1
Frequently Bought Together
Eligible for free shipping
Close
Description
| Nutrients | Per 100 g |
| --- | --- |
| Energy | 403 Kcal(1686 KJ) |
| Protein | 15 g |
| Carbohydrate | 69.00 g |
| Fat | 7.5 g |
| Omega 3 fatty acid | 100.0 mg |
| Trans Fatty acids | 0.15 g |
| Sugar | 5 g |
| Vitamins | |
| --- | --- |
| Vitamin A | 540 mcg |
| Vitamin D | 6. 0 mcg |
| Vitamin E | 5.0 mg |
| Vitamin C | 50.0 mg |
| Thiamine (B1) | 0.6 mg |
| Riboflavin (B2) | 0.6 mg |
| Niacin | 6.0 mg |
| Panthothenic acid | 1.6 mg |
| Pyridoxine | 0.6 mg |
| Biotin | 25 mcg |
| Folic acid | 36.0 mcg |
| Minerals | |
| --- | --- |
| Calcium | 300.0 mg |
| Phosphorous | 400.0 mg |
| Potassium | 500 mg |
| Magnesium | 70. 0 mg |
| Copper | 280 mcg |
| Iodine | 95.0mcg |
| Selenium | 12.0 mcg |
| Sodium | 100 mg |
| Iron | 8 mg |
| Zinc | 2.5 mg |
India's 1st Organic Baby food. Baby cereal made with organic ingredients.
For the age group: 6 months- 24 months
No added artificial colours, flavours and preservatives
Pre -cooked and easily digestible
Directions for use:
Wash hands and vessels properly.
Sterilize bowl & spoon (by placing them in boiling water for 5 minutes).
Boil drinking water for 5 minutes & allow to cool.
Add recommended quantity of 1st Bites to the bowl.
Add recommended quantity of water gradually, stirring continuously to make a smooth mixture.
Use prepared food within half an hour otherwise microbial deterioration may set in. Discard unused food.
Important notice: Mother's milk is the best for your baby. 
Storage conditions:
On opening the pack immediately transfer into a clean, airtight and dry container along with the pouch. Always close lid tightly after every use. After opening use the contents within one month. Retain the feeding instructions.
Shelf life:
Best before 12 months from the date of manufacture
Ingredients:
Organic Finger Millet, Milk solids, Organic Sugar, Salt, Vitamins, Minerals and Alpha Amylase.
Allergen advice- Contains Milk
Instructions:
3 level scoops of 1st Bites + 75 ml water (Approx)
Feed 3-4 times a day
Reviews (10)
Out of stock
For Review
Maximum discount is limited to 250/-
Only one coupon can be applied at a time
Offer is for a limited time period only
Discount offers are not applied to IEM products and health baskets
For 1st order 20% off
Can not be combined with any other offer or discount
Offer is not applicable to IEM, baby foods, nutritional supplements
Offer is applicable on your 1st order only
The maximum discount amount is limited to Rs.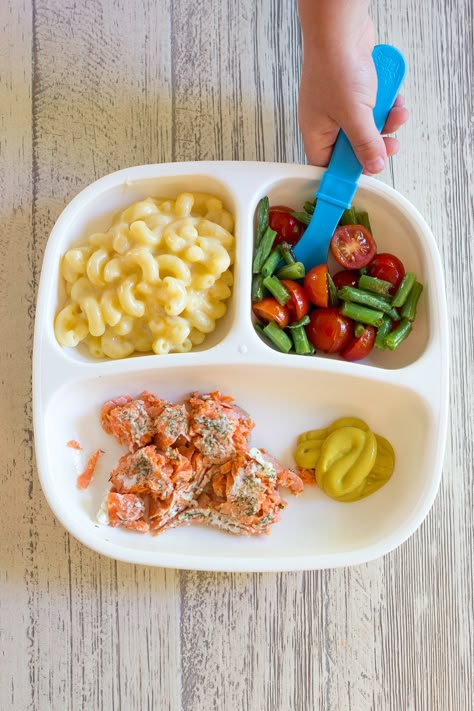 500/-
Name*
Email*
Phone*
Details*
1st Bites Baby Food (6-24 Months) Stage-1, 100% Organic Ragi|Infant| Cereal Price in India - Buy 1st Bites Baby Food (6-24 Months) Stage-1, 100% Organic Ragi|Infant
Big Diwali Sale Ends in04 hrs : 04 mins : 20 secs
Baby Care
Baby Food
Baby Cereal
1st Bites Baby Cereal
1st Bites Baby Food (6-24 Months) Stage-1, 100% Organic Ragi|Infant| Cereal (300 g, 6+ Months)
4.2
293 Ratings & 20 Reviews
Available offers
Partner OfferSign up for Flipkart Pay Later and get Flipkart Gift Card worth upto ₹1000*

Know More
Partner OfferPurchase now & get a surprise cashback coupon for November/December 2022 on Flipkart

Know More
Bank Offer10% off on SBI Credit Card, up to ₹1,750, on orders of ₹5000 and above

T&C
Bank Offer10% off on SBI Credit Card EMI Transactions, up to ₹2,250, on orders of ₹5000 and above

T&C
Delivery
Check
Enter pincode
View Details
Quantity
Please select a Quantity to proceed
Highlights
Organic Baby Food
Pre-cooked
easily digestable
Baby Cereal
Services
Seller
PristineOrganics
3.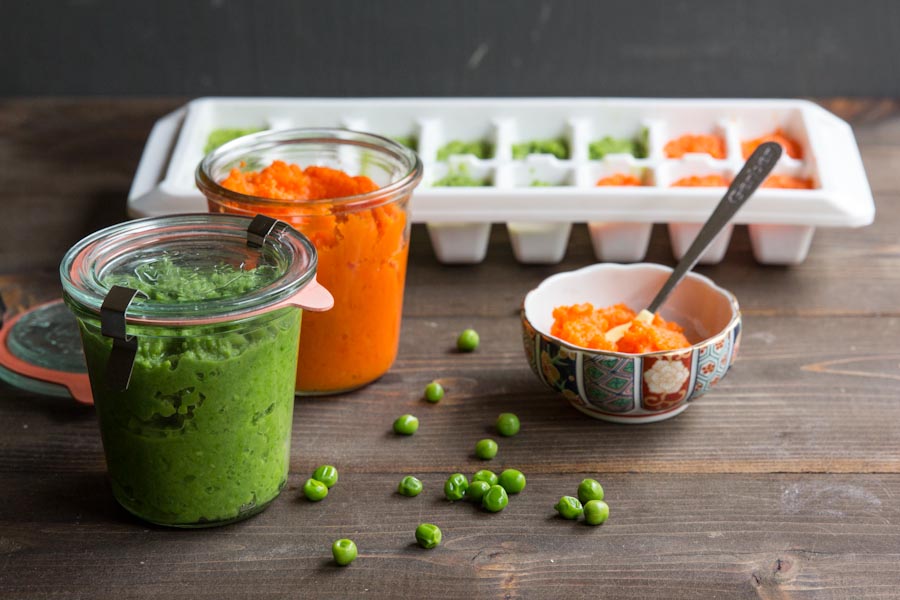 9
Description
India's 1st Organic Baby food. Baby cereal made with organic ingredients. For the age group: 6 months- 24 months No added artificial colours, flavours and preservatives Pre -cooked and easily digestible
Read More
Specifications
In The Box
| | |
| --- | --- |
| Pack of | |
| Sales Package | |
General
| | |
| --- | --- |
| Brand | |
| Model Name | Baby Food (6-24 Months) Stage-1, 100% Organic Ragi|Infant| |
| Quantity | |
| Type | |
| Age Ideal For | |
| Ingredients | Organic Ragi(Finger Millet), Milk solids, Organic Sugar, Salt, Vitamins, Minerals, Soyabean oil & Alpha Amylase. |
| Organic | |
| Dietary Preference | |
| Added Preservatives | |
| Container Type | |
| Maximum Shelf Life | |
| Nutrient Content | Nutrients Per 100 g Energy 403 Kcal(1686 KJ) Protein 15 g Carbohydrate 69. 5 g Fat 7.5 g Omegha 3 fatty acid 100.0 mg Sugar 5 g |
| Caloric Value | |
| Key Flavors | |
| Vacuum Packed | |
| Flavouring Agents | |
| Storage Instructions | On opening the pack immediately transfer into a clean, airtight and dry container along with the pouch. Always close lid tightly after every use. After opening use the contents within one month. Retain the feeding instructions. |
| Preservatives | |
| Care Instructions | Wash hands and vessels properly Sterilize bowl & spoon (by placing them in boiling water for 5 minutes). Boil drinking water for 5 minutes and allow to cool. Add recommended quantity of water gradually, stirring continuously to make a smooth mixture. Use prepared food within half an hour otherwise microbial deterioration may set in. Discard unused food. |
| Manufactured By | |
| Food Preference | |
| Country of Origin | |
Additional Features
| | |
| --- | --- |
| Certification | |
Dimensions
| | |
| --- | --- |
| Width | |
| Height | |
| Depth | |
| Weight | |
Legal Disclaimer
Flipkart endeavors to ensure the accuracy of the information about the products. It is pertinent to note that, actual product packaging and materials may contain more and/or different information which may include nutritional information/allergen declaration/special instruction for intended use/warning/directions etc. We recommend the consumers to always read the label carefully before using or consuming any products. Please do not solely rely on the information provided on this website. For additional information, please contact the manufacturer.
Disclaimer
MOTHER'S MILK IS BEST FOR YOUR BABY
Frequently Bought Together
1st Bites Baby Food (6-24 Months) Stage-1, 100% Organic Ragi|Infa...
4.2
(293)
NISARG NUTRITION Ragilicks Supplement Nutrition for Baby Unflavor...
4.3
(263)
Early Foods Ajwain & Jaggery Baby Finger Foods 150 g
3.7
(796)
1 Item
₹250
2 Add-ons
₹435
Total
₹685
Ratings & Reviews
293 Ratings &
20 Reviews
5
Super!
good for babies
READ MORE
Manoj Kanathe
Certified Buyer, Bangalore
Jul, 2019
Permalink
Report Abuse
4
Nice product
Good product
READ MORE
Flipkart Customer
Certified Buyer, Mangaluru
10months ago
Permalink
Report Abuse
5
Worth every penny
Good
READ MORE
Janme jaya Sahoo
Certified Buyer, Jajapur District
10months ago
Permalink
Report Abuse
3
Does the job
Good health mixed
READ MORE
Divya Divya
Certified Buyer, Vengathur
11months ago
Permalink
Report Abuse
4
Nice product
Good
READ MORE
Flipkart Customer
Certified Buyer, Bengaluru
11months ago
Permalink
Report Abuse
3
Does the job
Better to deliver fast
READ MORE
Shekar Reddy
Certified Buyer, Hyderabad
Oct, 2021
Permalink
Report Abuse
5
Terrific
My 7 months old daughter loving it.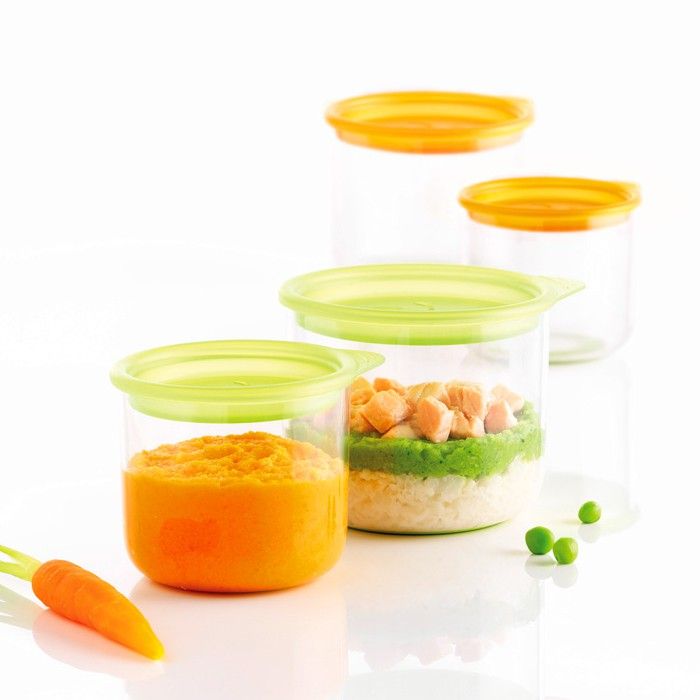 Without any cry she is taking it. I guess she is getting enough nutrition.
READ MORE
Rejwanul Islam
Certified Buyer, Bangalore
Sep, 2020
Permalink
Report Abuse
5
Terrific purchase
Please use this Product
Really Best & best for Baby
READ MORE
Flipkart Customer
Certified Buyer, Kendrapara District
Jul, 2020
Permalink
Report Abuse
5
Just wow!
Excellent product .Been using it for baby food from 9 - to 1.4 months now . Truly matches quality and taste
READ MORE
Mithra Madappa
Certified Buyer, Kodagu District
Jun, 2020
Permalink
Report Abuse
5
Terrific purchase
good
READ MORE
Samarpita banerjee
Certified Buyer, Bengaluru
Nov, 2019
Permalink
Report Abuse
+
All 20 reviews
Have doubts regarding this product?
Safe and Secure Payments.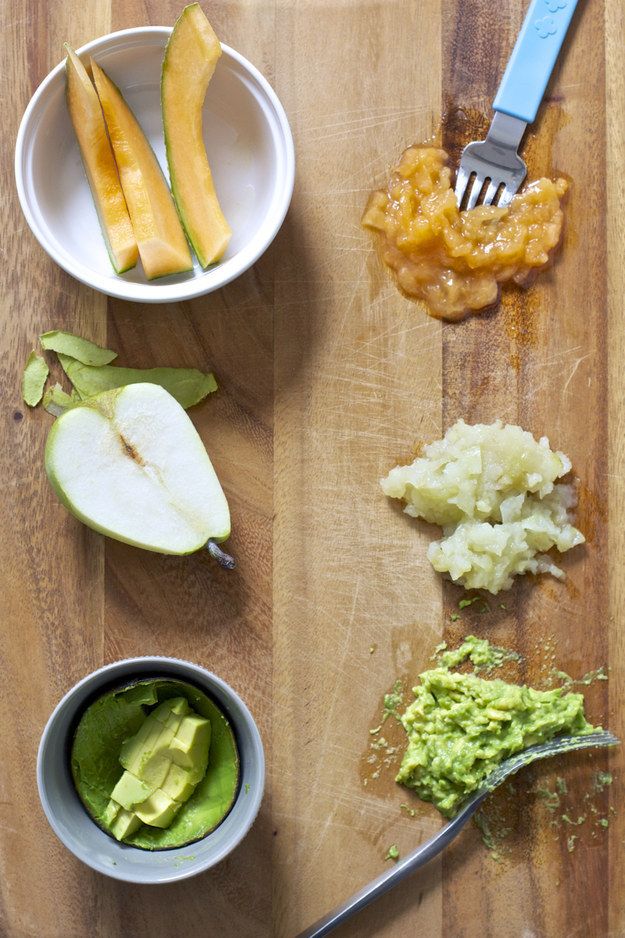 Easy returns.100% Authentic products.
Why is Nestlé baby food not finding adequate demand?
According to Euromonitor, in 2018, the largest growth in sales in the infant formula segment came from specially formulated foods for babies who have just transitioned from breastfeeding to formula. 123rf.com
Swiss food giant Nestlé is trying to diversify its baby food range and bring innovative products to market. The prospects here are promising. However, many critics are skeptical. And they have a reason to.
This content was published on January 10, 2020 - 11:00
Jessica Davis Pluss (Jessica Davis Pluss)
In the first weeks of life, baby Lindsay Beeson developed a rash, traces of blood on diapers, diarrhea and vomiting. Doctors diagnosed an allergy to cow's milk. Like many other mothers in her situation, Lindsey eliminated milk from her baby's diet and, in addition to breastfeeding, began to gradually introduce complementary foods with hypoallergenic infant formula.
In the second year of his life, her son was switched to milk formulas specially designed for babies with allergies. "I knew that they contained a balance of proteins, fats and vitamins similar to the composition of cow's milk. And my son liked the taste," she said in an interview with swissinfo.ch.
Show more
For global food concerns such as Nestlé, the development and launch of new formulas for infants up to one year of age, including those suffering from allergic reactions, requiring special dietary nutrition or simply picky eaters, is another and very important abroad in expanding the range of baby food.
Speaking to a group of journalists in Lausanne, Thierry Philardeau, Nestlé's Senior Vice President of Strategic Dairy Business Development, recently stated: all babies and their mothers." From a practical point of view, the concern's strategy is to fill the gaps that arise in the nutrition of mothers and their children, regardless of whether the children receive artificial feeding, natural breastfeeding or combination.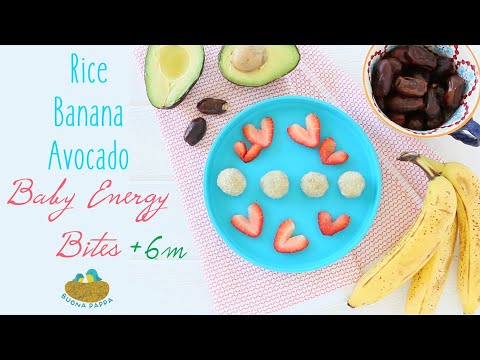 The Swiss concern continues to focus on the nutrition of premature babies and children with special medical conditions. And yet, in recent years, he has consistently increased investment in research and development in order to obtain new products for the nutrition of children after the age of six months of life, that is, for a particularly difficult period when breast milk alone is no longer enough to meet the nutritional needs of a child. , and a complete transition to artificial food has not yet taken place.
Artificial demand or valuable nutritional supplement?
Nestlé baby food has a direct impact on the health of millions of children around the world. More than 150 years have passed since Henri Nestlé (1814-1890) invented Farine Lactée, a baby porridge to support malnourished children. Today, Nestlé is the world's largest infant formula company. It has a fifth market share, followed by Danone in second place.
In recent years there has been a real boom in breastfeeding around the world.
The profits of infant formula companies have fallen. Therefore, today these companies rely on "older babies" and on related products. According to EuromonitorExternal link , in 2018, the largest growth in sales in the infant formula segment was provided by specially formulated nutrition for children who have just switched from breastfeeding to artificial food.
External content
Today in supermarkets in almost every country in the world you can find the widest range of types of milk powder, dairy product concentrates and breast milk substitutes for children under one year old. It would seem great, but not everyone is satisfied with these products. Activists such as Patti Rundall are sounding the alarm. Since the 1980s, she has served as Director of Strategic Policy for Baby Milk ActionExternal link , an international network of baby food organizations. Since her filing, the world has experienced a number of very large litigations in connection with the production and sale of artificial nutrition from Nestlé Corporation.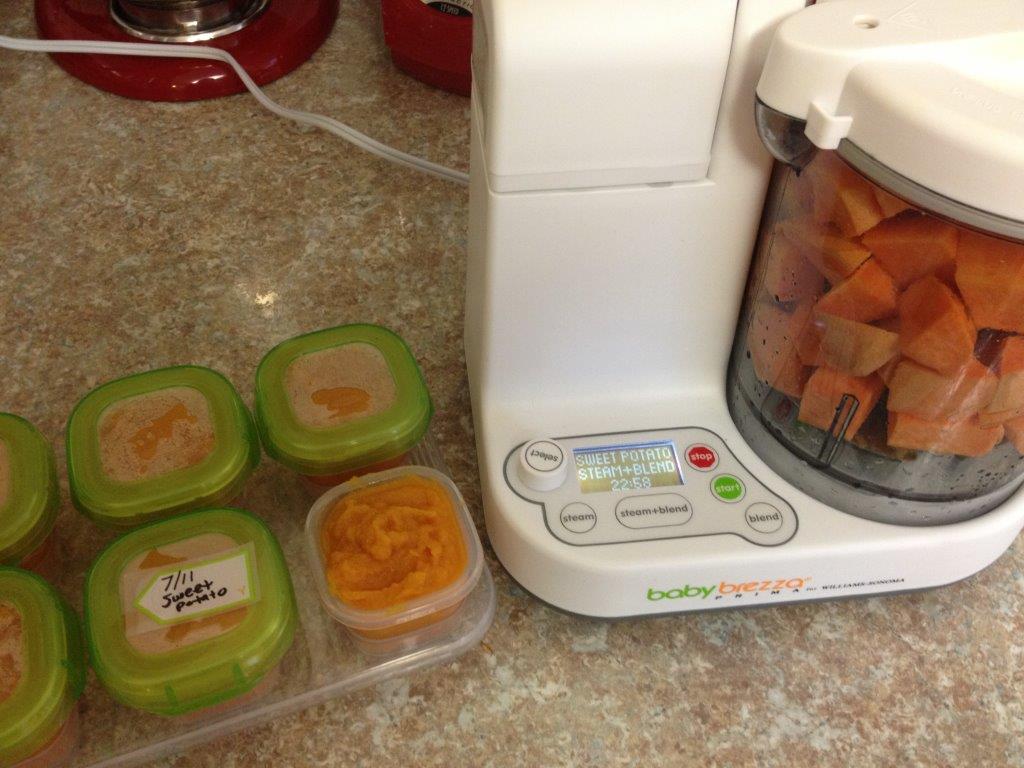 Show more
What's the problem? It turns out that, according to her, the Nestlé and Danone concerns are the main initiators of the promotion of baby food for babies and milk formulas for children aged from 6 months to 3 years and further up to the age of nine. They use the same or very similar symbols (logos) as on infant formula, so parents, when they see the brand name, believe that they have a whole product line in front of them. However, new formulas for infant formula are just a marketing ploy.
"There is nothing new in them, so all milk formulas, starting with formulas "6 months+", as well as formulas for children from 1 year to 3 years and older, are simply not needed, they are just a way to get more money out of parents' pockets ", P. Randall told swissinfo.ch. "This product should be removed from the market. But the market has become so huge that no one wants to do it, although everyone knows that they are dealing with violations of the provisions of the WHO Guidelines to stop inappropriate forms of promotion of foods for infants and young children.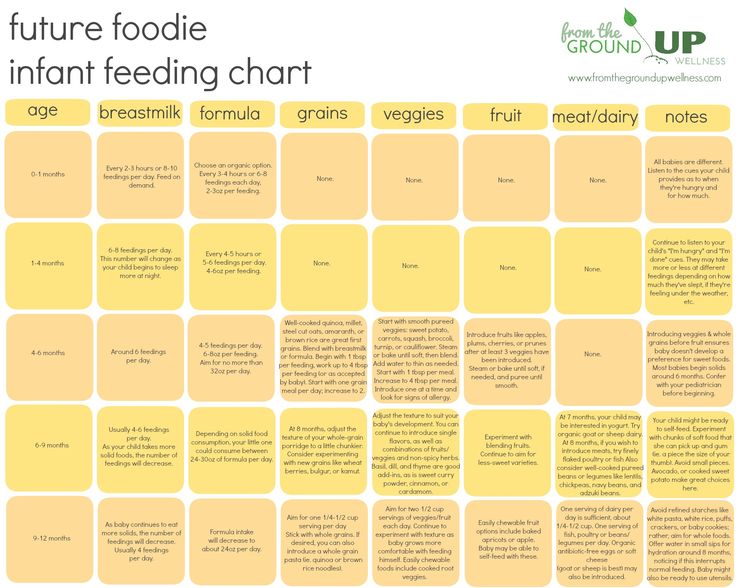 More precisely, we are talking about the International Code on the Marketing of Breastmilk Substitutes, adopted by WHO in 1981. This document sets standards for ethically responsible marketing, including restrictions on advertising, sponsorship, and giving away free samples of infant formula. The default document proceeds from the fact that, anyway, only breastfeeding is the ideal nutrition for a healthy baby up to six months, which, in fact, Danone, Nestlé and their opponents agree with.
Pressure from the baby food industry
Controversy arises at the gray zone stage, when complementary foods with other foods and drinks can be introduced at about six months of age and older. You can enter, but is it necessary? And this is where the problem lies. Don't concerns create artificial demand, beneficial primarily to themselves? It is really difficult to understand this, the information received by parents from baby food manufacturers, doctors and staunch opponents of factory baby food is often contradictory.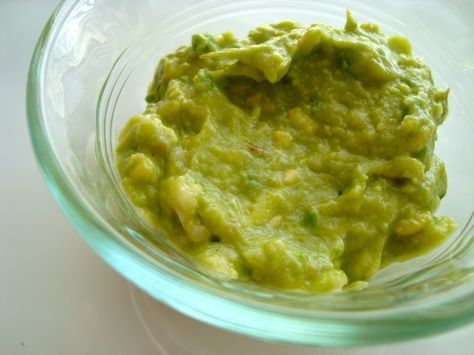 Some scientific studies state that so-called "Third level milk formulas" for children aged one to three years are not needed, but they can help compensate for nutritional deficiencies, especially in cases of malnutrition or lack of certain nutrients substances in local foods". So what's wrong with giving kids a better chance at delicious and most importantly healthy food?
Show more
Criticism of Nestlé has a long history. About forty years ago, breastfeeding activists first vociferously accused Nestlé of using an aggressive marketing strategy that resulted in mothers declining to breastfeed in favor of infant formula. The ensuing widespread boycott of Nestlé products led to major changes in the formation of marketing strategies.
However, Catherine Watt of the Geneva group La Leche LeagueExternal link , an international public private secular organization to support breastfeeding mothers, says that many women today stop breastfeeding earlier than they should.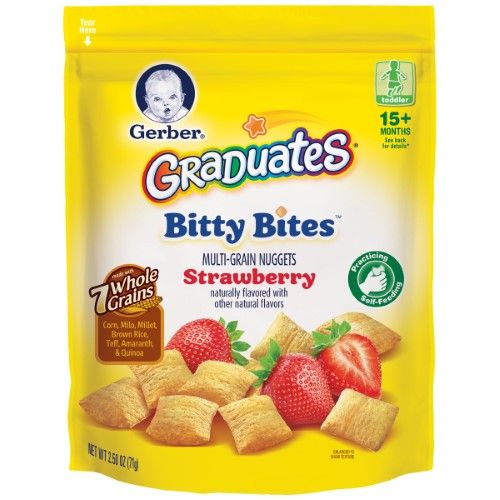 Why? "This is happening as a result of veiled pressure from the baby food industry, which has an arsenal of advertising in favor of various types of complementary foods and infant formula," she said. "If there are doubts about whether the baby has enough breast milk, and there is some kind of milk formula in the closet, you just try to use it. And now you are already "under the hood" of the industry."
Show more
In developing countries, the consequences of such a move can be most dramatic. CTO of the Breastfeeding Promotion Network of India BPNIExternal link JP Dadhich is particularly concerned about the high cost of these products, their negative environmental impact and potential risks of infection.
"We can't be sure about the quality of the water that these formulas are based on, which increases the risk of diarrhea. And this is in conditions when there is now enough milk of animal origin in India.
After boiling, it is completely safe, in addition, it is quite acceptable here, taking into account the cultural traditions of the country. For children, it is better to use complementary foods from quality local products, continuing to breastfeed the child after 6 months."
The World Health Organization (WHO) is also concerned that infant formula designed specifically for babies after one year of age can shorten the duration of breastfeeding by depriving the baby of important nutrients, especially if the products are labeled similarly and are promoted as more healthy alternative to breastfeeding due to the increased content of vitamins and minerals.

The devil is in the details
All this has caused and continues to cause heated debate between governments and food company lobbyists. "One of the challenges with regard to 'level 2' formula (after 6 months) is the need to understand whether foods for children aged 1 to 3 years should be considered specifically as 'substitutes' for breast milk, and if not, what should they be called.
" Tom Heilandt of the Codex Alimentarius Commission, an international food standards group, tells us this.
Some governments would like to ban these formulas so as not to completely "kill" the motivation to breastfeed, while other countries want to leave the choice to consumers. India is a country with some of the most stringent regulations. Here, any products intended specifically for children under the age of two years are categorized as breast milk substitutes and thus fall under the international "Code of Regulations" of WHO. Group NestléExternal link says it has gone further than many other players in the industry by operating under European Union rules coming into effect in 2020.
Show more
At the same time, Nestlé opposes any additional regulation, arguing, based on studies already conducted in many countries, that any artificial nutrition alternative will still be less healthy than any mixture.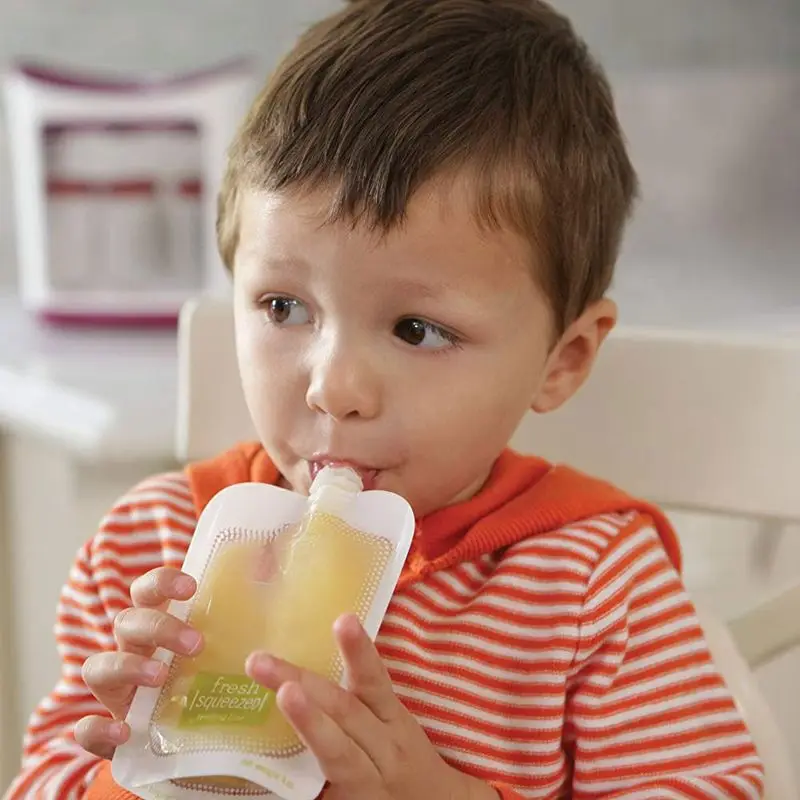 "There is no point in restricting nutrition advertising for children under the age of one, especially when there are almost no restrictions on advertising Coca-Cola and other fast food anywhere," says T. Filardo.

Always guilty?
Nestlé recognizes that it needs to proceed with caution given its history of high-profile scandals. "It's not for you to sell chocolate, we have a huge responsibility. Every year we produce formula for 15 million children, which is equal to the population of the Netherlands," says T. Filardo. At the same time, the company has already updated its marketing policy several times by creating a system for reporting violations and annually providing reports on compliance with its obligations.
Unlike the pre-1980s era, the company is very clear that "breastfeeding is the best feeding option." At the same time, she wants her food products for children to be almost in no way inferior in quality to breast milk. Critics say it's not enough to be "the lesser of the evils.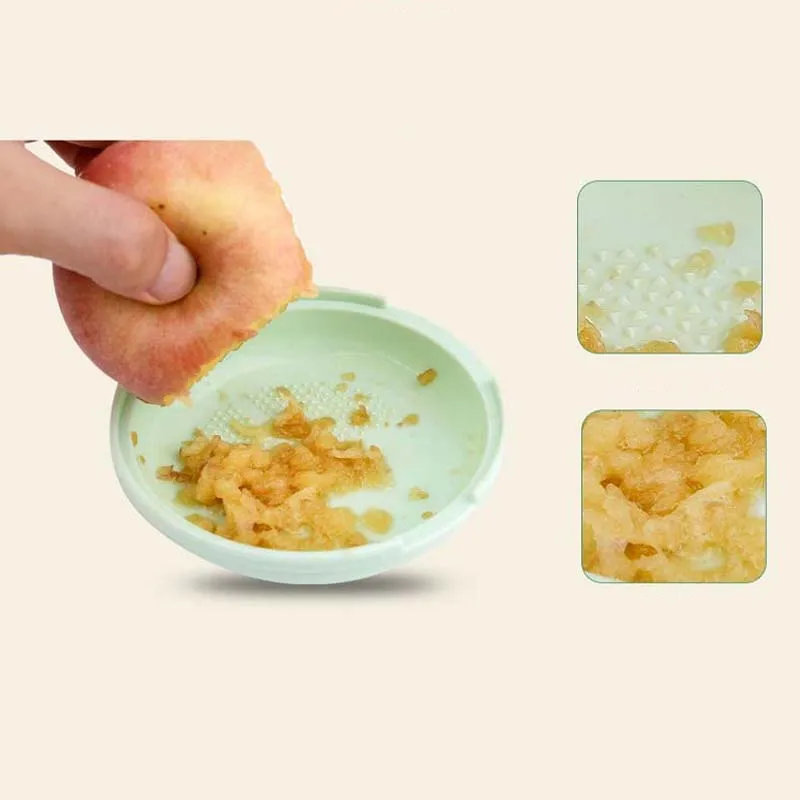 " However, Nestlé argues that if the company is forced out of the baby food market, companies with more than a dubious reputation will take its place. This is especially true in countries with weak regulatory environments such as China, Russia, and the United States.
According to WHO, 58 countries around the world still do not have laws restricting the marketing of infant formula for children under one year of age. "I want to complete the story of Nestlé as a company that allegedly kills children," says T. Filardo. "Let's move on without forgetting the past. We have drawn conclusions, we have changed. I want to look to the future, I don't want to bear the stigma of the eternal guilty anymore, especially since someone, and our company, has done more in this area than many other companies."

Show more
In accordance with JTI
standards
Show more: JTI certificate for SWI swissinfo.ch
Show more
US to take military action against infant formula
US baby food problem triggered by large manufacturer recall from Michigan plant after four infants were infected and hospitalized / TANNEN MAURY / EPA / TASS
On May 18, the United Nations Children's Fund (UNICEF) warned that the situation with access to baby food, including medical food, is generally threatening around the world.
According to him, the cost of life-saving food for children who suffer from malnutrition will increase by 16% against the backdrop of the situation in Ukraine. In the next six months, 600,000 children around the world may be left without the necessary treatment, according to UNICEF. We are talking about special mixtures of high-calorie pasta with peanuts, butter, sugar and nutrients.
The situation has become critical even in the USA. President Joe Biden on Wednesday, May 18, took emergency measures to facilitate manufacturers' access to ingredients for infant formula. The deficit was created due to a three-month suspension of production of this product by the leading company in the country's market and the fourth in the world - Abbott Nutrition after complaints of microorganism poisoning. To stabilize the situation with access to baby food, Biden applied the Defense Production Act (DPA), passed in 1950 against the backdrop of the Korean War.
The use of DPA will allow prioritized redistribution of raw materials for the production of baby food and will create the possibility of accelerated import of products conforming to US standards from abroad by transport aircraft of US Department of Defense commercial contractors.

Biden turned to this law after a group of congressmen, both Democrats and Republicans, turned to him with the corresponding demand on May 17. The appeal was supported by both houses of Congress.
"Giving firms to prioritize and allocate production of key baby food ingredients will help boost production and speed up supply chains," the White House said in a statement. The US Department of Defense will use its commercial air freight contracts, "as it did to transport materials in the early months of the coronavirus pandemic," to transport products from facilities overseas. "Bypassing scheduled air travel routes will expedite the import and distribution of infant formula," the White House said in a press release. Previously, CNBC sources at the FDA (Food and Drug Administration) named Chile, Ireland, Mexico and the Netherlands as potential suppliers.
600,000 children around the world
could be left without the care they need in the next six months, UNICEF says
Baby food problems in the US prompted a recall by major manufacturer Abbott Nutrition of products manufactured at a plant in Sturgis, Michigan, in mid-February .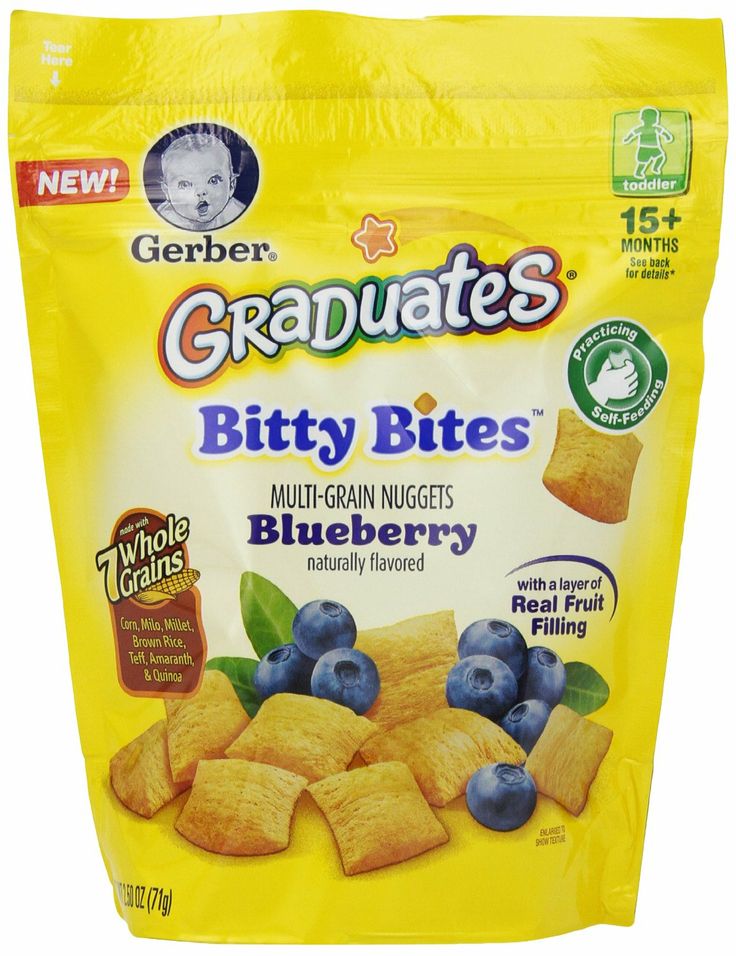 This came after four infants were poisoned in a number of states after being infected with salmonella and the bacterium Cronobacter sakazakii and subsequently hospitalized, two of whom died. The FDA regulator had complaints about the production process at the company's plant back in October 2021.
The FDA and the manufacturer launched investigations, with the regulator ordering a recall of all Similac PM 60/40, Similac, Alimentum and EleCare brand blends that expired April 1, 2022. The company also had to suspend production for three months. No new cases of infection, with the exception of four in February, were recorded. On Monday, May 16, Abbott Nutrition reached an agreement with the FDA to allow production to resume at the Sturgis plant by hiring independent experts to ensure it is manufactured to approved standards. At the same time, the resumption of production does not promise to be fast. Abbott said it would take up to two weeks to reopen a Michigan facility and up to eight weeks for blends to be in stores across the US.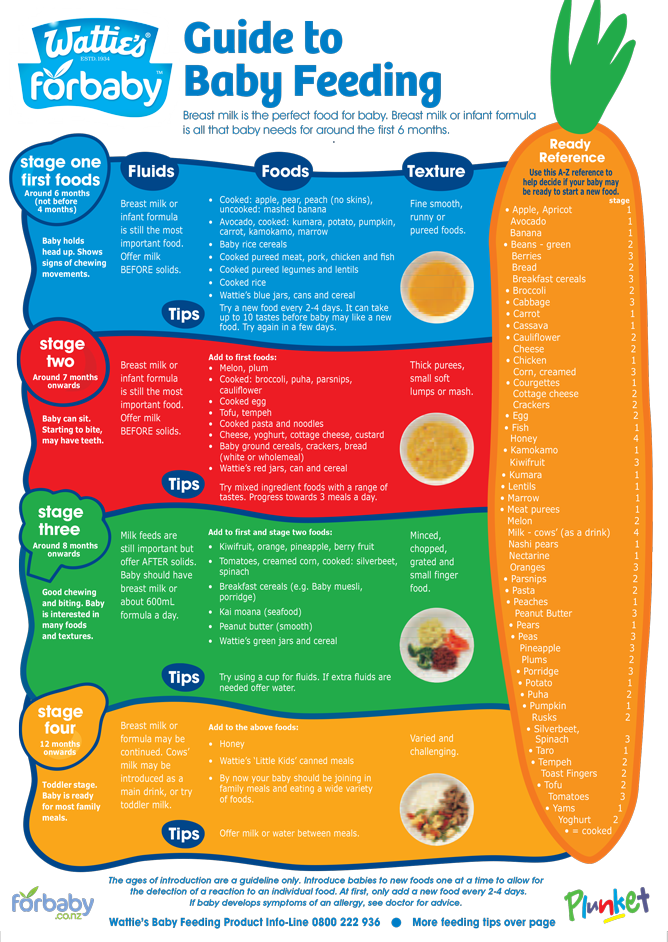 Abbott Nutrition, along with Mead Johnson Nutrition, Nestle USA and Perrigo, are key US baby food manufacturers. During the first week of May, 43% of infant formula was out of stock and in stores across the US, according to Datasembly, a company that tracks retail data. This roughly corresponds to Abbott Nutrition's share of the US baby food market, according to USDA estimates. As of early 2022, Abbott Nutrition was also the world's fourth-leading baby food manufacturer, according to Industry Research.
DPA appeared in 1950 and since then has been repeatedly supplemented, continuing to operate until now. In general, the idea of ​​the law is to give the President of the United States the right to require businesses to take actions that are necessary for national security, says Igor Slabykh, a lawyer practicing in the United States. And it is not only about military or economic security. Even such loose wording as "ensuring the national welfare" is also part of national security, Slabykh notes.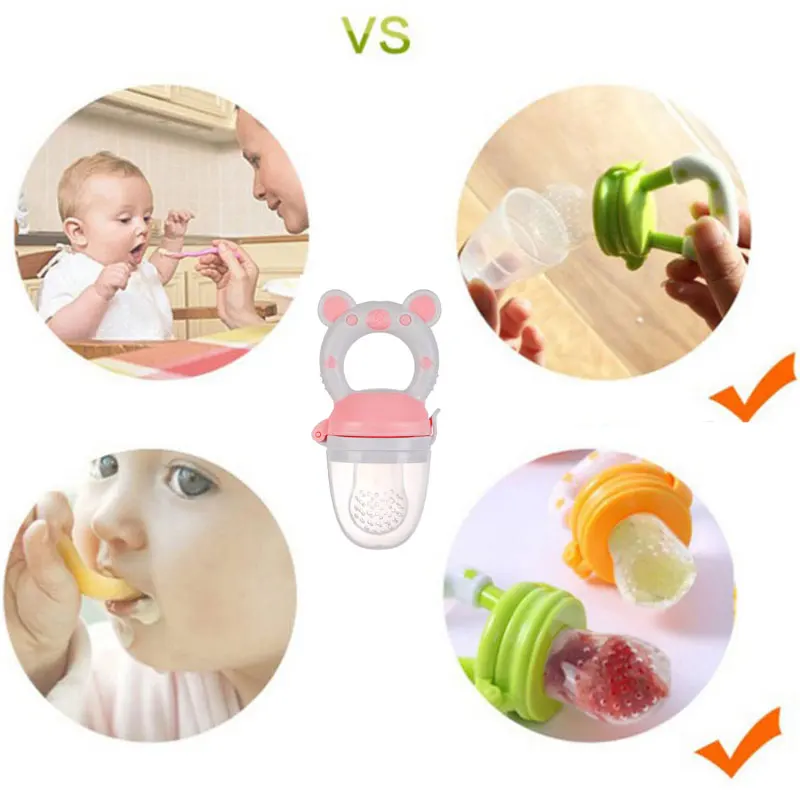 The lawyer recalled that since the beginning of the law, it has been applied about 50 times and this has been done by almost every US president. Both Donald Trump and Barack Obama applied the law immediately before Biden, Slabykh says. Trump used the law to demand priority production of ventilators early in the pandemic. Obama used the law to counter cyber threats from China. Biden himself has also already managed to use the law to increase the production of protective equipment that is used during the pandemic, as well as to produce a vaccine against COVID-19., says the lawyer.
The fact that Biden activated the Law on Defense Production speaks of an emergency, says Dmitry Suslov, deputy director of the HSE CCEMI. The shortage of milk formula is also associated with inflation - citizens simply sweep away the most important goods from the shelves. The problem of inflation is now of great concern to Americans, and it is precisely this that can become the main reason for the Democrats to lose in the midterm elections in November 2022, Suslov believes.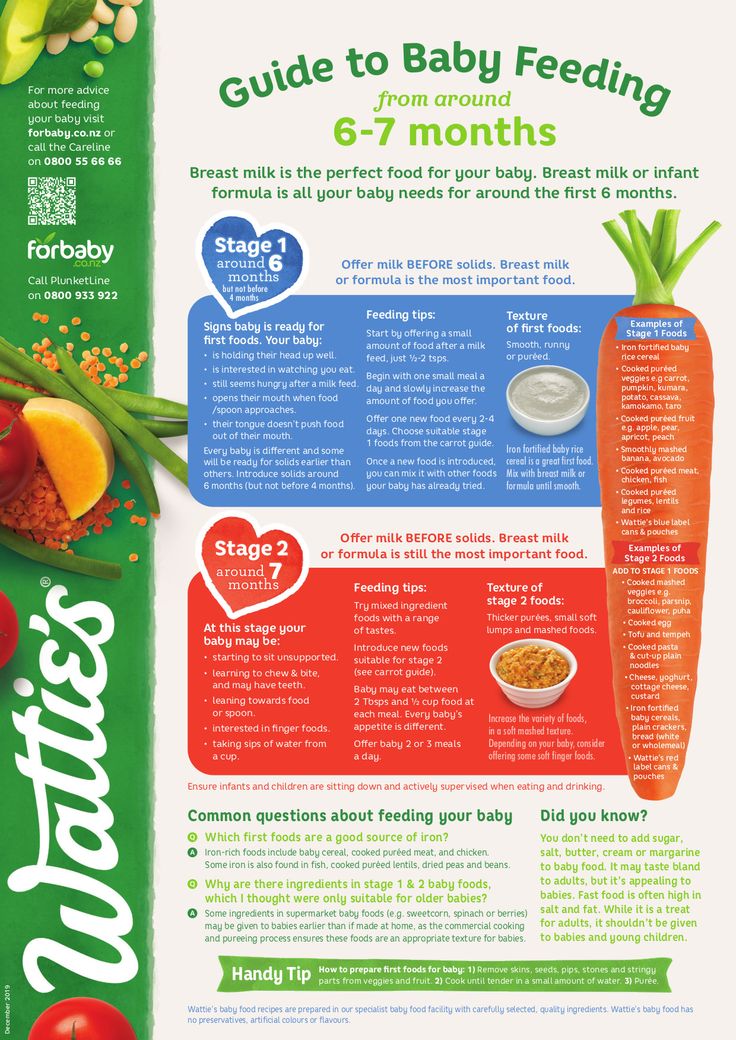 In the fight against inflation, the Biden administration is failing, and it is no longer able to shift the arrows to Russia. Now Biden's rhetoric about "Putin's price increase" causes only irritation and laughter in the American public, the expert concludes.
In Russia, as Kommersant reported citing sources, in early March, a threat of a shortage of infant formula was recorded. According to the interlocutors of the publication, baby food manufacturers, in particular Nestle, notified retail chains about the depletion of raw materials. They attributed this to the failure of supplies from Europe. In parallel, demand, according to the sources of the newspaper, then jumped by 250%. At that time, problems had already arisen with powdered milk mixtures, as well as fruit puree, the sources of the newspaper say. On March 6, Tatyana Butskaya, Deputy Chairman of the State Duma Committee on Family, Women and Children, announced numerous complaints about rising prices for breast milk substitutes.
On March 17, Rosstat announced an increase in prices for baby food by more than 4% in the first week of March alone. The Federal Antimonopoly Service then explained the rise in prices by the cancellation of promotions by manufacturers, thanks to which mixtures could be bought at a discount of up to 50%. In March, according to Rosstat, prices for children's canned vegetables increased by 7.2-12%. In April, a significant increase in prices for baby food was recorded in certain regions, for example, in the Sverdlovsk region in the middle of the month they increased by more than 7%, according to the regional statistical office. At the end of March, baby food manufacturers (Gerber, Nan Optipro, Nestogen) warned of a possible increase in prices for their products in Russia by up to 20–30% due to logistics difficulties amid sanctions.
At the beginning of April, the newspaper reported on the emergence of another factor in the shortage of baby food. So, on April 11, Russia introduced tougher measures of veterinary control over the import of products into the country.
However, by the beginning of May, the growth rate of prices for baby food in Russia as a whole slowed down to a range of 1%.
Although there are supply chain and logistics problems that are common around the world, the problem with the lack of baby food in the United States is a local issue related to the problems of American production, says Mikhail Burmistrov, CEO of Infoline Analytics. In Russia, the price pressure obviously remains, the expert agreed, in the segment of dairy products, prices for baby food are growing. But there is no systemic shortage of infant formula, except for the moments associated with those companies that limited the supply of certain brands to Russia, says Burmistrov. The March rise in prices was largely associated in Russia with massive rush demand amid panic due to anti-Russian sanctions in connection with the situation in Ukraine. Now, according to Burmistrov, it is not systematically visible that there is a sharp deterioration in the situation.