What are good first foods for babies
Dos and Don'ts for Baby's First Foods
Wavebreak Media/Thinkstock
Breastfeeding has been shown to improve infant, child and maternal health outcomes and help control healthcare costs, but how long should breastfeeding last and when should parents introduce solid foods?
The Dietary Guidelines for Americans recommend exclusive breastfeeding, meaning the infant receives only breast milk, during the first six months of life for optimal nutrition and health benefits.
Once solid foods are introduced, health professionals recommend continuing breastfeeding through 12 months of age and, after that, as desired by mother and baby. Introducing your baby to solid foods is an exciting milestone. When you start introducing children to the world of solid foods, you are helping them shape their relationship with food and establish a healthy eating style. The timing for introducing solid foods will depend on the infant, but it is not recommended before the age of four months or after the age of six months.
Not sure how to get your baby started on solid foods? Consider these helpful tips.
Is Your Baby Ready to Transition?
Each child's readiness for solid food depends on their own rate of development. Signs a baby may be ready to start solid foods include sitting up with minimal support, demonstrating good head control, bringing objects to the mouth or grasping at small objects. Check with your pediatrician before starting solid foods.
Getting Started With Solids
Solid foods may be introduced in any order. However, puréed meats, poultry, beans and iron-fortified cereals are recommended as first foods, especially if your baby has been primarily breastfed, since they provide key nutrients. Only one new single-ingredient food should be introduced at a time.
Softer textures are very important when first introducing foods. Infants usually start with pureed or mashed foods around six months. As infants develop chewing and motor skills, they are able to handle items like soft pieces of fruit and finger foods.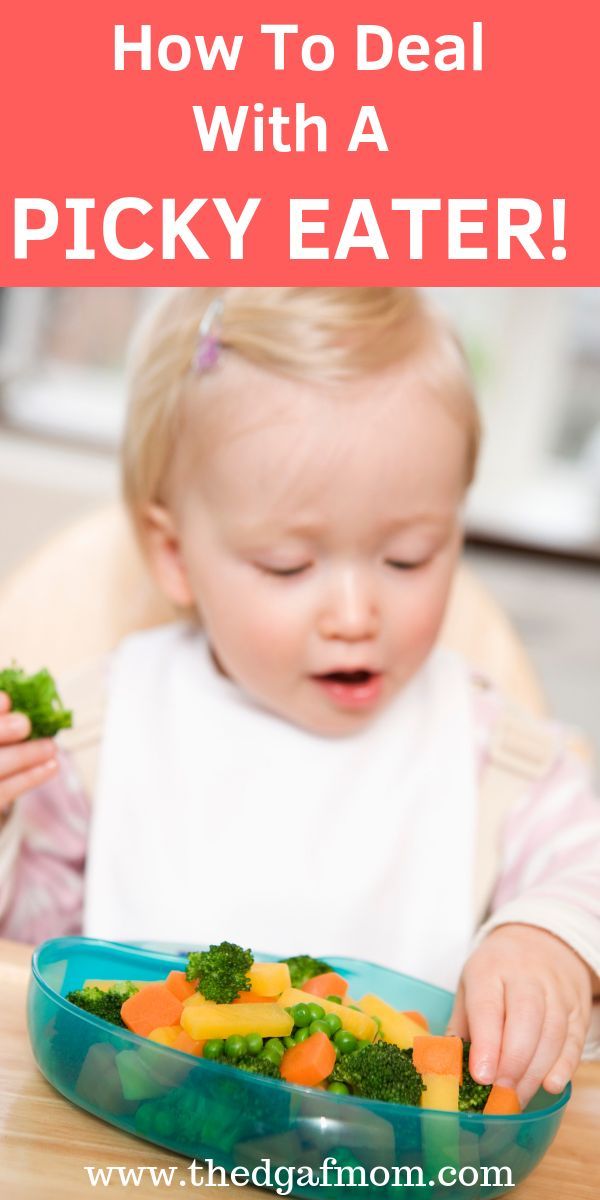 As the child ages, a variety of healthful foods is encouraged.
Weaning From Breastfeeding
When deciding if you should wean your baby to a bottle or a cup, consider their developmental readiness. Between 7 and 8 months, most infants will drink small amounts of liquid from a cup or a glass when someone else holds it. Older babies and toddlers often have the coordination to drink fluids from a cup by themselves.
If your baby is under 12 months of age and you are not continuing to breastfeed, wean from breast milk to iron-fortified infant formula. If your baby is 12 months or older, whole cow's milk is appropriate.
Food Safety Do's and Don'ts
Food safety concerns for infants and toddlers include food allergies, choking and risks for foodborne illness. Keep the following safety tips in mind:
Do talk with your pediatrician about the risk of food allergies. Introducing one new food at a time, every several days, allows time to monitor for allergic reactions.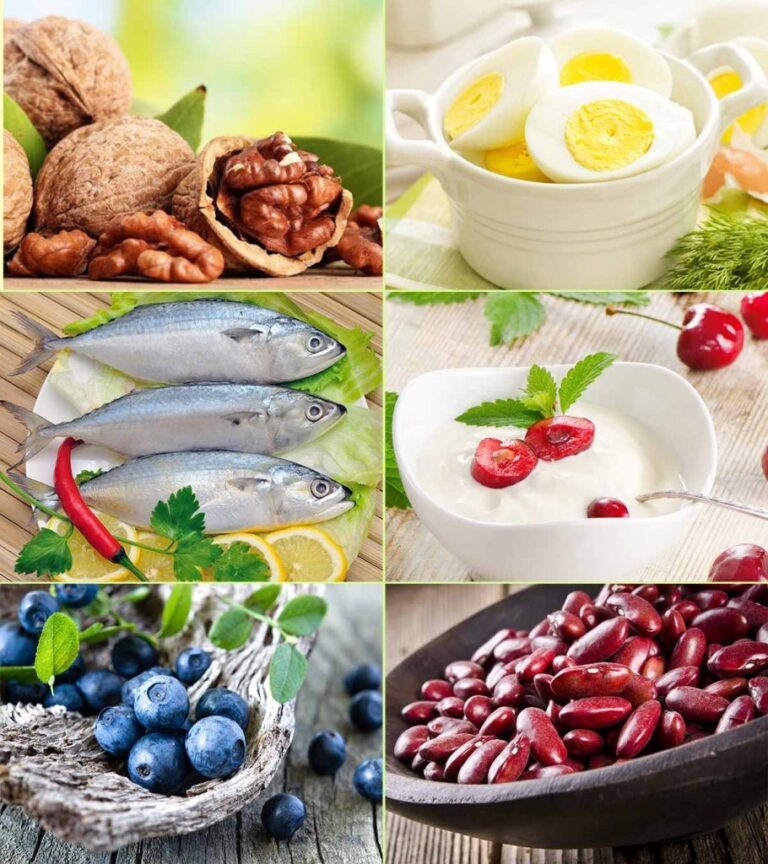 Current evidence does not indicate needing to wait beyond 4 to 6 months before introducing potential allergy-causing foods such as eggs, dairy, soy, peanuts and fish. In fact, introducing peanut-containing foods as early as 4 to 6 months of age may help prevent a peanut allergy. The Dietary Guidelines for Americans recommends introducing potentially allergenic foods when other complementary foods are introduced to an infant's diet. Parents with concerns about food allergies should discuss how to include these foods with their pediatrician.
Don't feed your baby solid foods from a bottle. It can be a choking hazard and despite a popular misconception, putting cereal in a baby's bottle won't help with sleeping through the night. Other foods that are considered to be choking hazards are listed below.
Do supervise your child while eating. Infants should be able to sit upright and face forward when you first introduce solid foods. This makes swallowing easier and choking less likely.
Don't feed directly from the jar of food but instead spoon some food into a separate dish first. Feeding directly from the jar may introduce bacteria from your baby's mouth to the spoon and back into the food, creating a food safety issue.
Don't feed honey to children under 12 months of age due to the risk of foodborne illness.
Examples of appropriate solid foods listed by age:
6 months:
Well-cooked and pureed meat, poultry or beans
Ground, cooked, single-grain cereal or infant cereal with breast milk or formula
Cooked and pureed vegetables
Mashed banana or avocado
9 months:
Well-cooked, minced or finely chopped meat, poultry or beans
A variety of cooked vegetables cut into small, ½ inch pieces, such as squash and green beans
Sliced and quartered bananas or small pieces of other soft fruits
12 months:
Soft, shredded meat, poultry or fish
Small pieces of cooked vegetables
Small pieces of soft, easy to chew fruits
Mixed food dishes the family is eating in appropriately sized pieces
Not recommended for those under 4 years of age due to the risk of choking:
Popcorn and whole kernel corn
Nuts and seeds
Large chunks of meat, poultry and cheese
Candy, gum drops and jelly beans
Hard, raw fruits or vegetables such as apples, celery and carrots
Whole grapes and cherry tomatoes, unless cut into quarters
Hot dogs, unless cut into strips and age appropriate, bite-size pieces
Sticky foods, such as peanut butter, which can get stuck in the back of the mouth – peanut butter is okay if spread thinly on bread
For toddlers and preschoolers, chop grapes, meat, poultry, hot dogs and raw vegetables and fruits into small pieces (about ½ inch or smaller).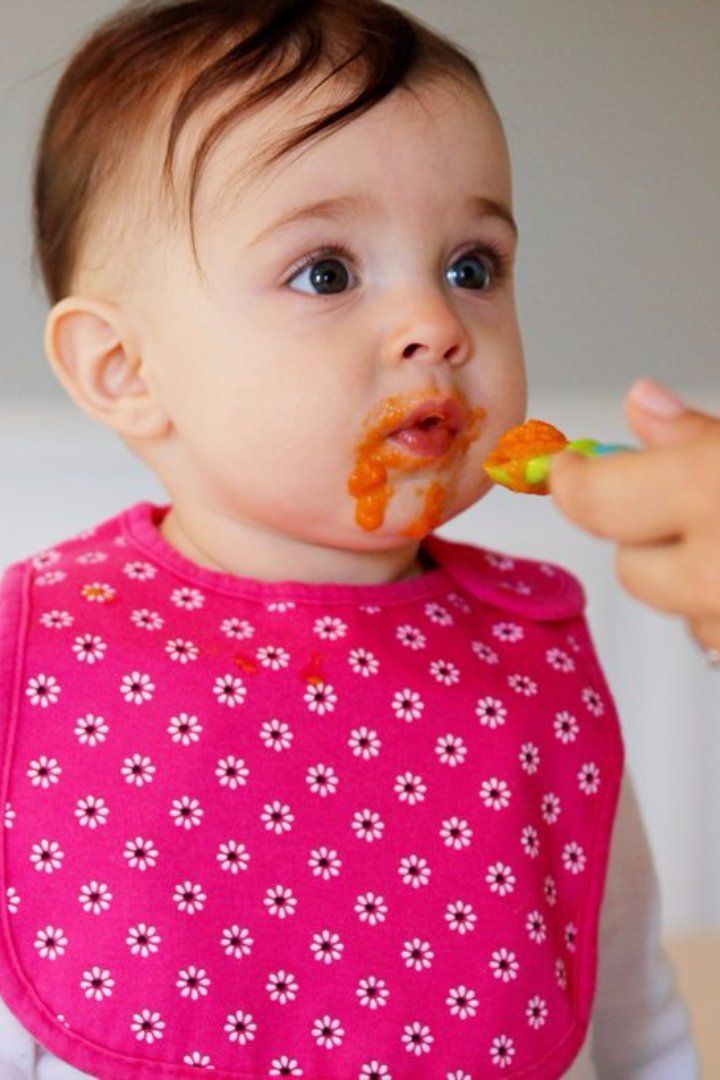 Nurturing Healthy Relationships with Food
Establishing a positive feeding relationship during infancy can have lifetime benefits. Keep in mind that children are responsible for how much and whether they eat so always wait for your baby to pay attention to each spoonful before you feed them. Don't be afraid to let your baby touch the food in the dish and on the spoon. You wouldn't want to eat something if you didn't know anything about it, would you? In addition, know the cues that your baby is done eating. A common cue babies are full is head turning.
Whatever happens, don't get discouraged and enjoy the experience. With a little patience and creativity, you can make your baby's first solid food eating experience fun for everyone involved!
When to Start Baby Food
Starting solids is an exciting and important milestone in baby's development—one that not only opens them up to a brand-new world of flavors and textures, but also puts them on the right path to growing healthy and strong.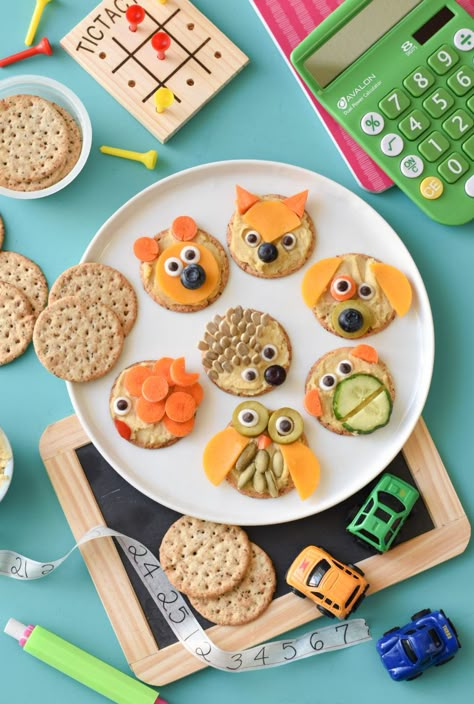 Here's what you need to know about how and when to start baby food for a smooth transition.
In this article:
When to start baby food
How to start baby on solids
Best first foods for baby
Introducing allergenic foods
When to Start Baby Food
Knowing when to start baby food is both crucial and tricky. Starting baby on solids too early means you might increase the risk of choking, obesity and bellyaches, but introducing solids too late means you might slow baby's growth and encourage an aversion to solid foods, among other conditions. Fortunately, doctors have zeroed in on a sweet spot for starting baby food, which is sometime between 4 and 6 months of age—though, ideally, baby should be receiving their nutrition exclusively from breast milk until the six-month mark, according to the American Academy of Pediatrics (AAP). How to tell if it's time for starting solids for your little one? Baby will give you clues, including:
• Baby can sit in a high chair comfortably on their own.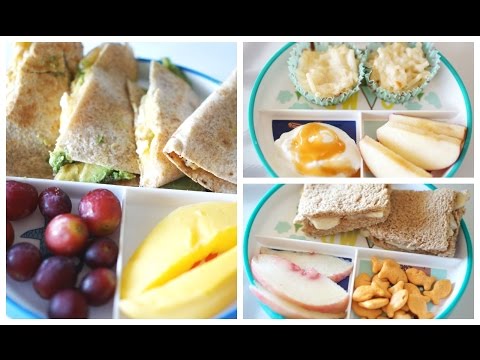 This is a major sign in terms of when to start baby food, says Lauren Kupersmith, MD, a pediatrician at Hassenfeld Children's Hospital at NYU Langone in New York City. It means baby can hold their head up and doesn't need to be propped up to stay in the upright position, which is important to avoid choking.
• Baby looks interested at mealtime. Babies likes to mimic what we do, so if your child likes to sit up like a big kid and watch you eat, then by all means let them try eating too.
• Baby can move food to the back of their throat to swallow. But if baby tends to push the food out of their mouth—not because they don't like it, but because they can't seem to get the food to where it needs to go—hold off on starting solids.
How to Start Baby on Solids
At 4 to 6 months, most of baby's nutrition will still come from breast milk or formula, so don't worry if baby doesn't like eating food right away. Introducing solids is a gradual process, and every baby learns in their own time.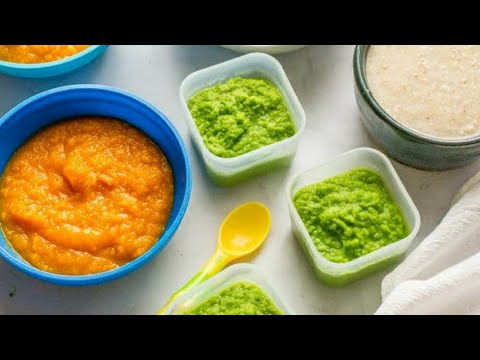 Here are some general guidelines for how to start baby on solids:
• Feed baby with a spoon. Letting your child go at it with their hands may seem tempting (and super-cute), but it's best that they learn the right way from the get-go. (And even then, be prepared to clean up more than a few messes!) Also, never put cereal (or any other food) in baby's bottle—it's a choking hazard.
• Start slowly. When introducing solids, a half spoonful will do at first—you may even want to talk baby through it ("Yummy!"). To make it easier for baby to get accustomed to the idea of swallowing solids, start mealtime with a little breast milk or formula, then offer some food (again, no more than a half teaspoon at a time) and finish off with more breast milk or formula. If baby cries or turns away when you present the spoon, try again some other time. Start off with introducing solids at one meal a day, then slowly work your way up. The morning is a good place to start, since baby is often hungriest at that time.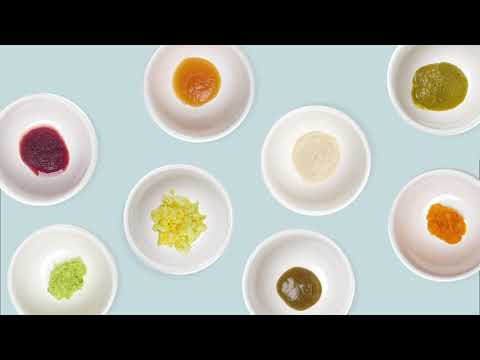 When starting solids, baby typically won't eat more than an ounce or two in one sitting.
• Try new foods more than once. Since babies' tastes will evolve, you may need to try a food 20 times before a baby actually likes it, says Kupersmith.
• Stick with the same food for three days before trying another one. This makes it easy to track whether baby is allergic to a particular food.
• Try foods in different forms. If baby doesn't like pureed food, try it mashed. After all, baby is learning about new textures as well as new tastes. It may be a case of trial and error until you find a winner.
Best First Foods for Baby
Got baby safely strapped into the high chair and bib? You're ready to finally start feeding baby solids! There aren't any official food rules for babies starting solids, and there's no scientific evidence suggesting you should introduce one type of food before another, assuming the foods aren't choking hazards.
Nevertheless, baby cereal (such as oatmeal, rice and barley) is an "easy training food," says Kupersmith, which is why it's often recommended as baby's first food; you can always mix it with more milk to build up to a thicker consistency. Many doctors also recommend starting vegetables before fruits, but there's no evidence that this would make babies like vegetables more when they grow up—babies innately love sweets, and the order of introducing solids to baby doesn't change that.
So why not simply start introducing solids with something you think baby will like? Here are a few common first foods for baby that are healthy and easy to eat (and, in the case sweet potato and banana, also easy to digest). Whatever you decide to feed baby, mash it with a fork or puree before serving whenever introducing solids.
Baby cereal, such as oatmeal, rice, barley
Sweet potato
Banana
Avocado
Apples
Pears
Green beans
Butternut squash
If your child has been breastfeeding, check with your pediatrician about getting a jump on pureed chicken or beef when you're starting solids.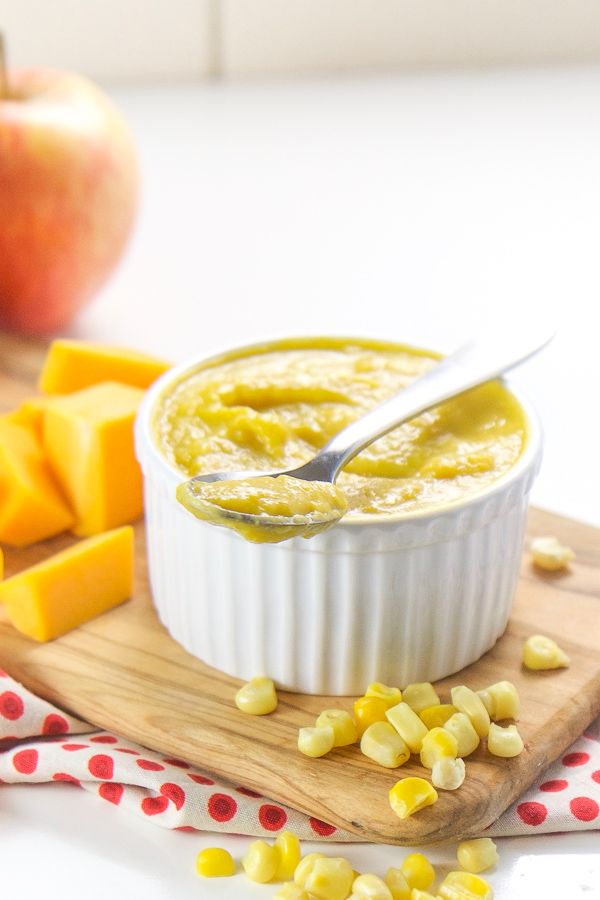 These foods contain easily absorbable forms of iron and zinc, which baby needs by 4 to 6 months, according to the AAP.
At around 9 months, baby should have already worked their way up to a variety of foods, including cereal, vegetables, fruits, meats, eggs and fish (see below regarding the last two). (Keep in mind, though, that baby will still get the majority of their nutrients from breast milk or formula until age one.) By now, baby will probably settle on three meals a day along with two snacks. Let them consume about 4 ounces of solids at each meal (equivalent to a small jar of strained baby food) and about half that amount for each snack.
Save honey and cow's milk for after baby's first birthday—there's a risk for infant botulism with honey (a type of bacterial poisoning), and baby's tummy isn't prepared to digest large amounts of cow's milk until they're about one year old. Avoid adult processed foods and foods that are choking hazards (such as sticky foods, like large gobs of peanut butter; hard foods that are difficult to gum, like raw vegetables, nuts, seeds and popcorn; and round, slippery foods that haven't been cut up, like grapes and cherry tomatoes).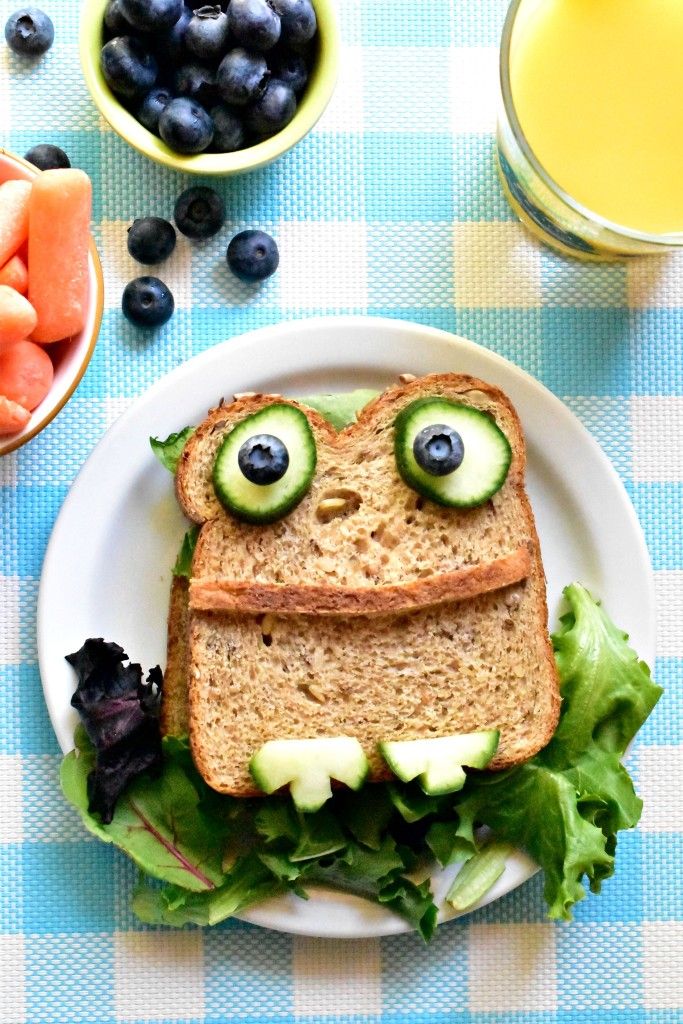 Instead, the first foods for baby, and those in the months that follow, should be soft and served mashed, pureed or (once baby seems ready to move up from the really mushy stuff) cut up into really little bits. "There's pretty much free reign at that point," Kupersmith says.
Introducing Solids Chart
Hesitant about improvising your first foods for baby? That's okay too. If you prefer an "introducing solids chart" to help you plan out baby's path, the guide below can come in handy.
Image: The Bump
Introducing Allergenic Foods
Much of the confusion around when to start baby food stems from questions concerning allergenic foods. These are foods that babies are most often allergic to. The major culprits include dairy, eggs, fish, peanuts and tree nuts. In the past, parents were advised to hold off on exposing baby to these foods, but now doctors recommend introducing them early, often and in age-appropriate format, which means starting off with purees and soft textures.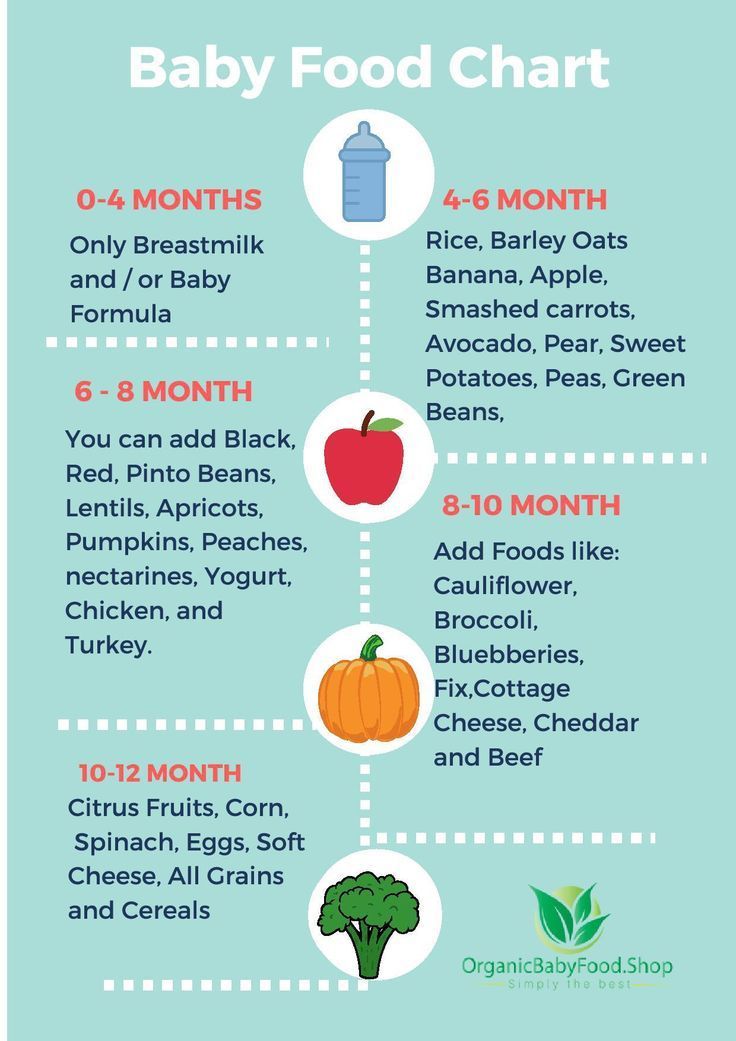 "Dairy is an easy starting point, given options such as yogurt and cheese," says David Stukus, MD, director of the Food Allergy Treatment Center at Nationwide Children's Hospital and a spokesperson for the American College of Allergy, Asthma, & Immunology. You can also try scrambled eggs in small amounts, although baby may not be too pleased with the texture at first.
As far as peanut products go, the National Institutes of Health issued new guidelines in 2017 that encourage parents of children at high risk for peanut allergies to incorporate them into baby's diet at 4 to 6 months of age. Giving these babies peanut products before the age of one actually decreases their risk of developing a peanut allergy before age 5 by 81 percent, compared to kids who are introduced to peanuts later in life. Parents of kids without the food allergy risk can start peanut products whenever they'd like, as long as the nuts are in an age-appropriate form: Peanut butter can be thinned out with water or mixed into a fruit or vegetable puree, and peanut powder can also be mixed into cereal and fruits.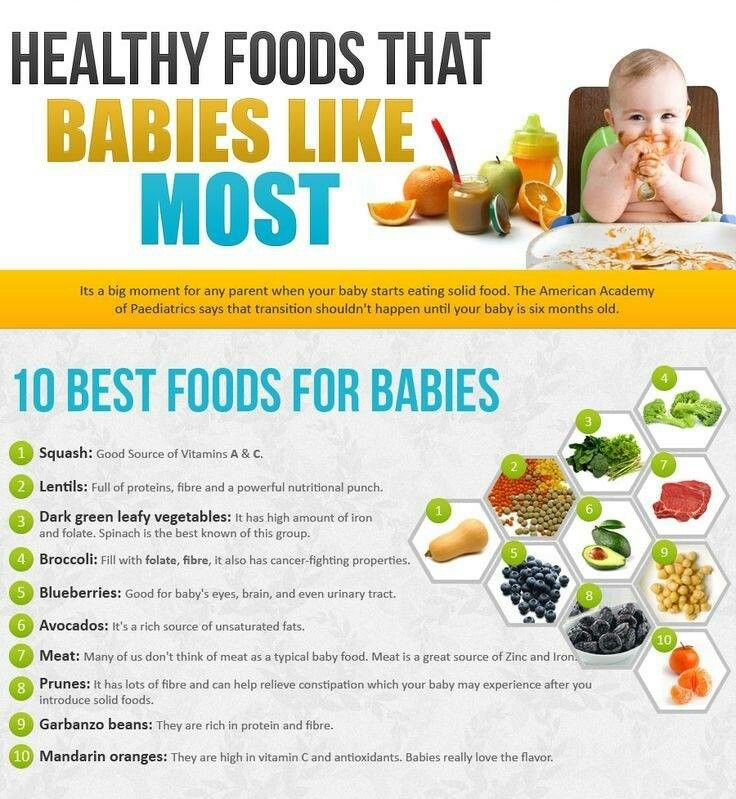 Don't give whole peanuts or pieces of peanuts, since they're a choking risk.
Allergic reactions to food are never just a fluke; they will happen with every exposure. Symptoms can range from mild (such as a rash or vomiting) to severe (such as trouble breathing). If baby has a food allergy, you'll notice a reaction within minutes or up to two hours after eating the problematic food, Stukus says. If the symptoms are severe, call 911 right away. Otherwise, talk to your pediatrician; she can help confirm whether it's an allergy or some other type of condition (such as a viral illness).
Expert bios:*
Lauren Kupersmith, MD, IBCLC, is a pediatrician and clinical instructor at Hassenfeld Children's Hospital at NYU Langone in New York City, as well as a certified lactation consultant. She earned her medical degree from New York Medical College in 2005.
David Stukus, MD, is the director of the Food Allergy Treatment Center at Nationwide Children's Hospital, an associate professor of pediatrics in the division of allergy and immunology and a spokesperson for the American College of Allergy, Asthma, & Immunology.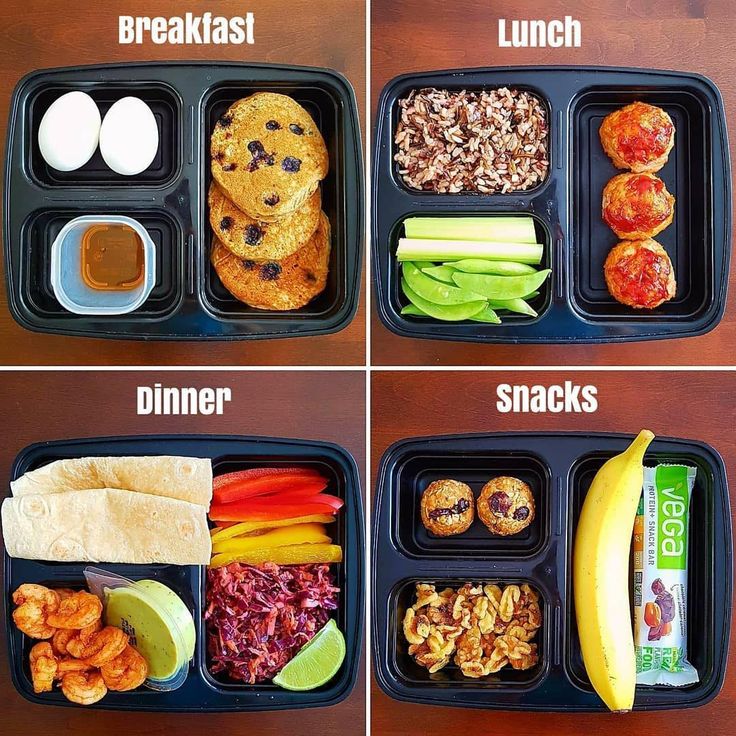 He earned his medical degree from University of Pittsburgh School of Medicine in 2002.
Updated January 2020
Please note: The Bump and the materials and information it contains are not intended to, and do not constitute, medical or other health advice or diagnosis and should not be used as such. You should always consult with a qualified physician or health professional about your specific circumstances.
what products are possible, features of complementary foods
It is no secret that young and not very experienced mothers receive information on the nutrition of an infant, including recommendations on how to introduce the first complementary foods, mainly from two sources: grandmother's stories and from the Internet. Unfortunately, both of these respected sources of information may voluntarily or not voluntarily, but be very mistaken, since grandmothers grew up in a more prosperous time in terms of environmental conditions, and the Internet is littered with various articles that are rarely written by professionals, moreover, they rely either on explicit outdated guides on baby food, or frankly on unverified information.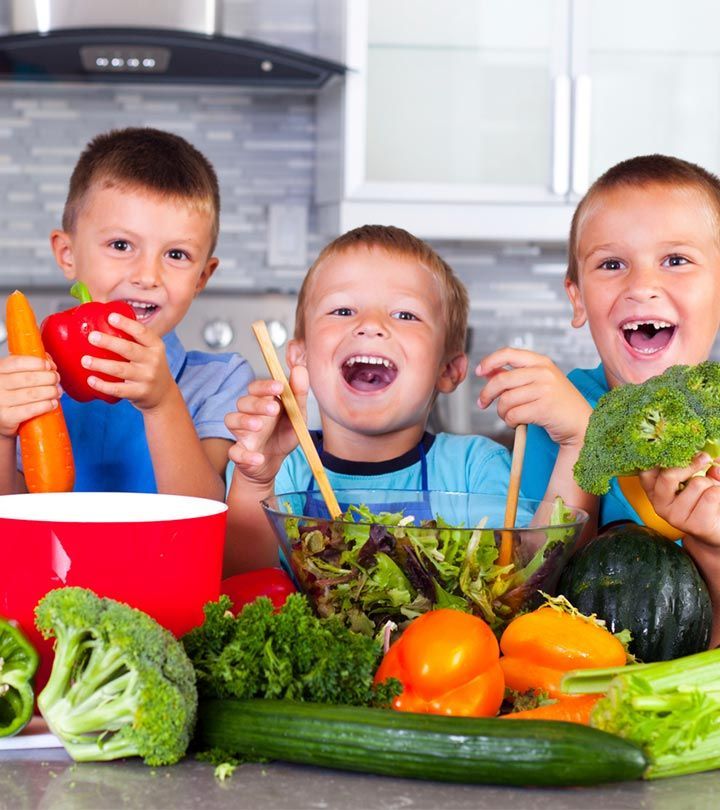 In this article, I will try to combine the latest scientific data and recommendations on how to introduce the first complementary foods with many years of observations from the experience of a practical pediatrician and an allergist-immunologist.
At what age is it time to introduce the first complementary foods
According to the recommendations of the Research Institute of Nutrition of the Russian Academy of Medical Sciences, the first complementary foods can be introduced from 4.5 - 5 months, regardless of the type of feeding. This is "average". In practice, the choice of when to start introducing complementary foods still depends on the individual characteristics of the child. For example, for a child with widespread atopic dermatitis (diathesis), we will not introduce complementary foods until at least acute skin symptoms, such as cracks, weeping or secondary eczema, have steadily disappeared. Increased dryness and flaking of the skin, of course, require constant application of moisturizers to the skin, but in no case are they a contraindication to the start of the introduction of the first complementary foods.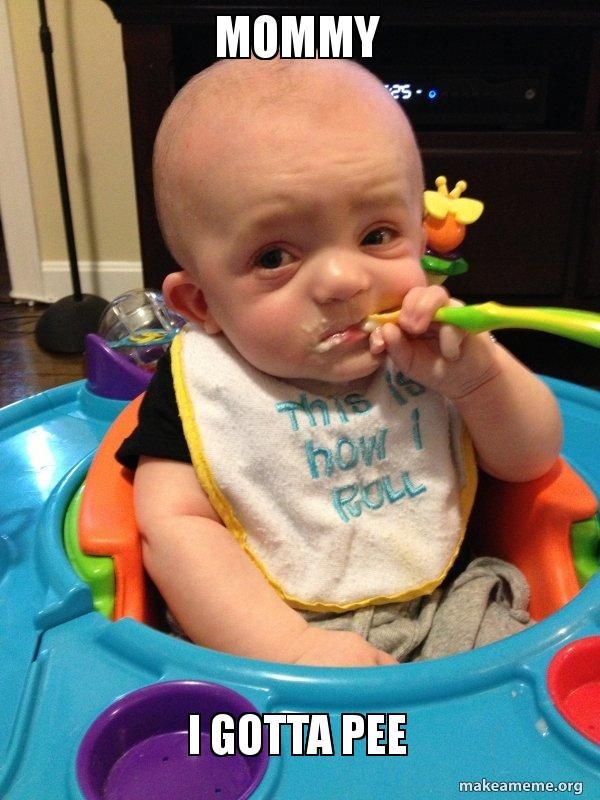 Another important point when choosing the time to start introducing complementary foods is the dynamics of the child's weight gain. The more intensively the child gains in height and weight, the sooner he may need additional calories, since the energy value of breast milk or artificial formula alone will most likely not be enough for a child who grows faster than his peers by 4 - 5 months. We must not forget that natural products contain a fairly large range of minerals and vitamins, and a mother's body, alas, cannot be an eternal and bottomless source of useful nutrients, somewhere something will gradually begin to be missed.
In addition, the nature of lactation in the mother has a great influence on the timing of the introduction of complementary foods. If a nursing mother begins to feel a lack of milk, I would prefer to first give her advice on stimulating lactation, and at the same time begin to introduce complementary foods. It will be better than introducing an artificial mixture.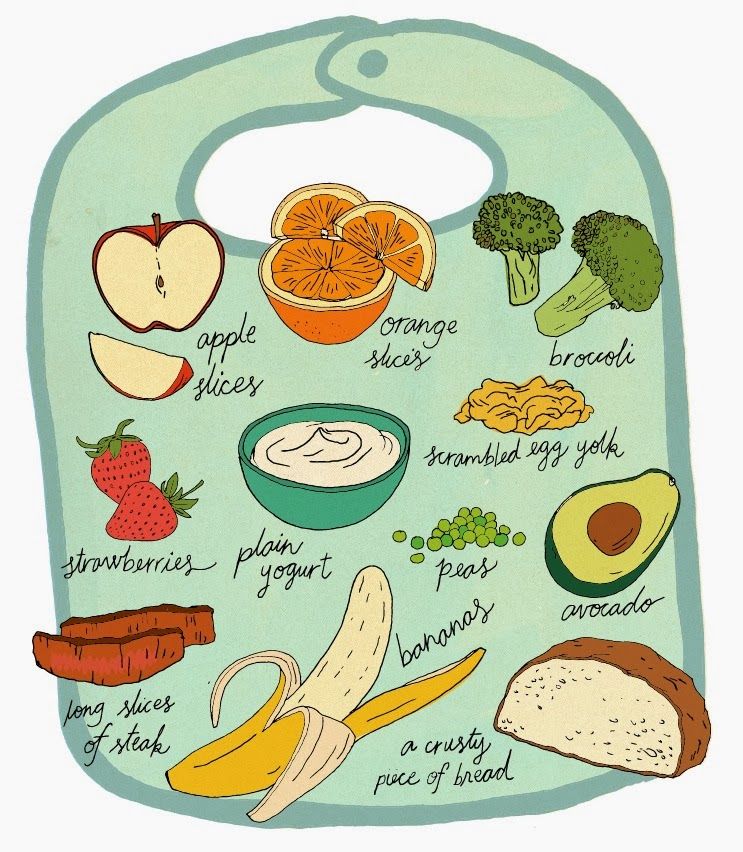 But I repeat that the earliest start date for the introduction of the first complementary foods is the age of 4 months, before the child's body is not yet ready, the risk of developing allergies is also high.
So, we agree with you that the first complementary foods can be introduced no earlier than 4 months of a child's life.
First complementary foods: Which foods to choose?
The first complementary foods, as a rule, should consist of vegetable or fruit purees, but in no case juices. Still, juices, even for children, are highly filtered, mainly contain a large amount of organic acids and "light" carbohydrates (that is, sugar, to make it clear to everyone). I will not waste time explaining why juices are harmful to an infant, but I will describe a clinical case from practice.
Parents with an 8-month-old girl came to the reception. Somewhere from 5 months she practically did not gain weight, although before that all indicators were normal. In the analyzes, apart from visible signs of iron deficiency, slightly reduced hemoglobin, no pathology was also detected.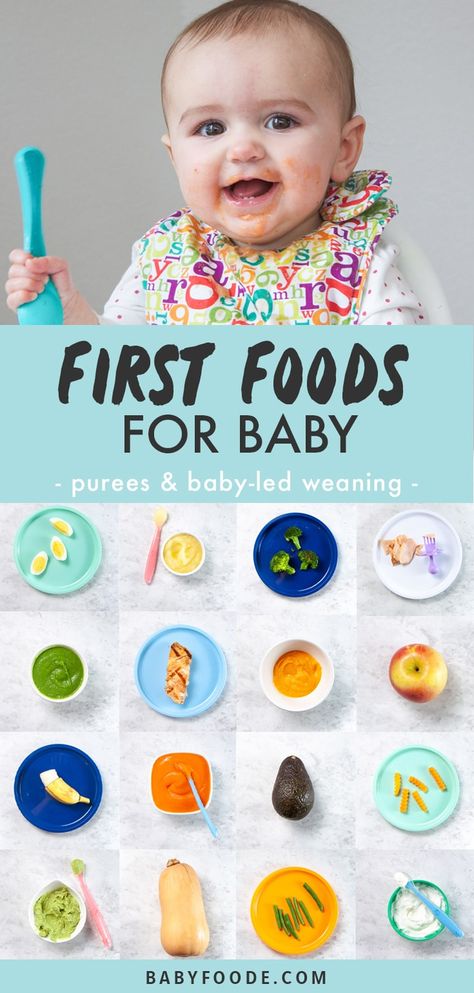 The main complaint: "does not eat anything." And when I began to find out what she still eats, it turned out that the child drinks half a liter of juice every day. But porridge or cottage cheese, or mashed potatoes cannot be forced together, they spit everything out. I don't like the taste. And so - for three months. The child, of course, became very nervous, yelling at night, demanding juice.
So draw your own conclusions and be careful.
For the first feeding, this is now recognized by everyone, the best dishes are vegetable purees from green varieties of vegetables: zucchini, cauliflower, broccoli. The first complementary foods are introduced, starting with half a teaspoon, in the morning for three days, then gradually increase the amount of the product to 40-50 grams per week. Supplemented with breast milk or formula.
For problems with stools, constipation, it's good to start introducing prune puree, green apple, you can try pumpkin, even apricot puree, but in no case start with carrots.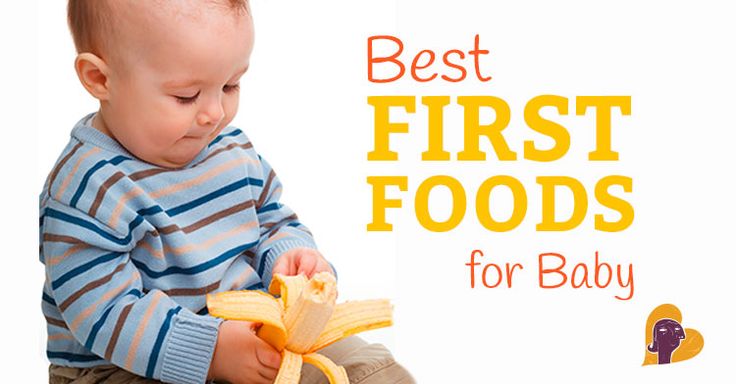 Beta-carotenoids, which are abundant in carrots, are generally poorly absorbed and can cause allergies in a child.
Second food. Porridge or meat?
Even 5 - 6 years ago, we taught students at the medical institute that from 5 - 5.5 months old, an infant should begin to give cereal porridge for complementary foods. This is rice, buckwheat, corn. The first week you can cook 5% porridge: 5 grams of ground cereal per 100 ml of water. Then the porridges are cooked already denser: 10 grams of cereal per 100 ml of water. But now, basically everyone uses instant (soluble) cereals, which are diluted with water according to the instructions on the package. In addition, ready-to-eat liquid cereals are on sale: for example, Bellakt, Frutonyanya, etc.
Why meat? You ask. According to modern recommendations (they really began to change quite often), but in this case I support: if a child has a pronounced decrease in hemoglobin in the blood below 100 g / l by the age of 5 months, it makes sense to start introducing fruit or vegetable purees as a second types of complementary foods - meat purees as a source of the most well-absorbed heme iron.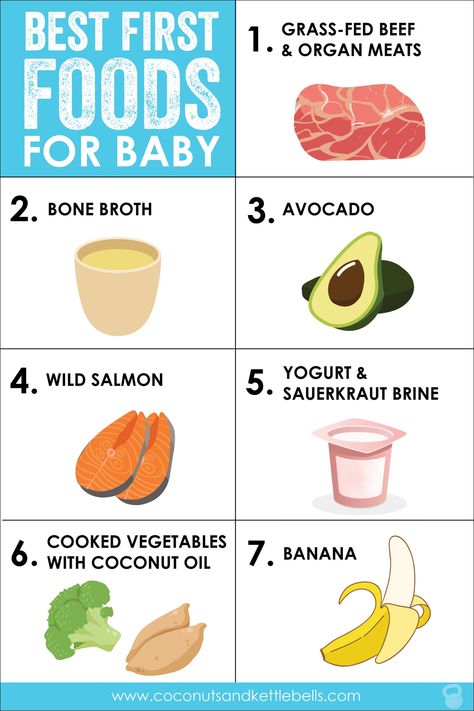 You need to choose from varieties such as turkey, rabbit, lamb. Beef and veal can only be offered to children who did not have red cheeks and diathesis.
In the absence of problems with low hemoglobin, feel free to introduce porridge as the second meal of complementary foods, especially if the child is small and does not gain weight very well. In this case, we can recommend breeding cereals with the addition of breast milk or a mixture (Nan, Nutrilon, Celia, Nanny). With mixtures based on goat's milk, parents of children with a predisposition to allergies should be very careful. Goat milk formulas are not the best choice for babies who are allergic or intolerant to cow's milk protein, whatever the internet says. Believe me, there are serious scientific articles by foreign authors, which provided data on a very high frequency of cross-allergy between cow and goat milk proteins in children who were transferred to goat milk mixtures. And I saw it myself in my practice, when a child with dermatitis was transferred to a mixture of goat's milk, there was a clear improvement for a month or two, and then all over again and with a doubled degree of allergic skin damage.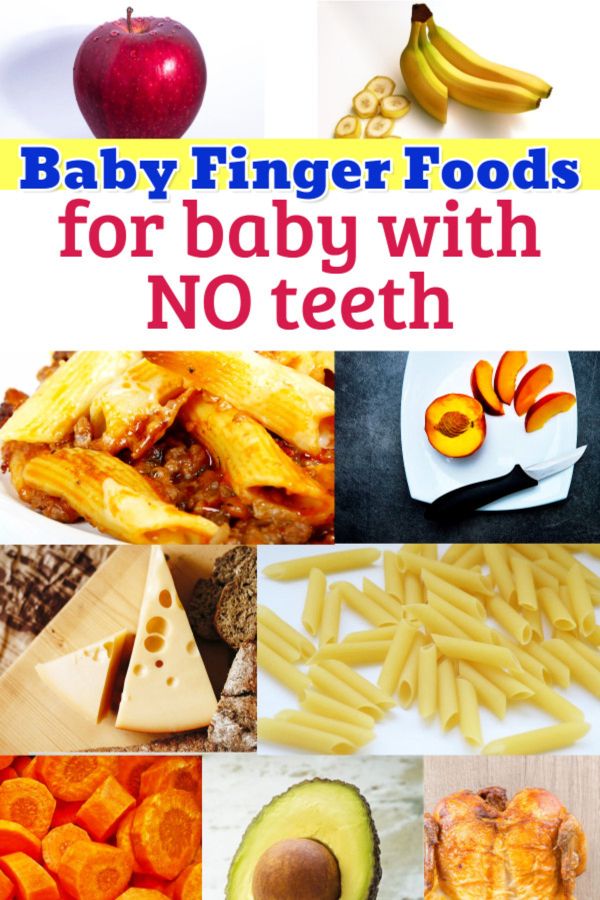 Introduction to fermented milk products
This is the most difficult question. I am sure that most of our grandparents demand that their stupid parents start drinking milk and kefir as soon as possible. In a number of cases, children really start to absorb sour-milk products quite well after 6 months, but before this age I am very careful even with sour-milk Agusha, and even introducing milk or kefir before 6 months is a bad form, believe me, and can lead to very bad consequences for the child. I understand the Western European medical community, which has recently banned its pediatricians from recommending fermented milk products for complementary foods for children under 3 years of age, just imagine!
They (the Europeans) need to do something with their artificial milk mixtures. Even 20 years ago, we did not know other mixtures after the "two", that is, the second formula for children from 6 to 12 months. Then there were formulas for children from 1 to 2 years old, then from 2 to 3 years old, and now there are already mixtures for children up to 4 years old, and I think if this goes on, then until the age of sixteen there will be their own milk substitutes.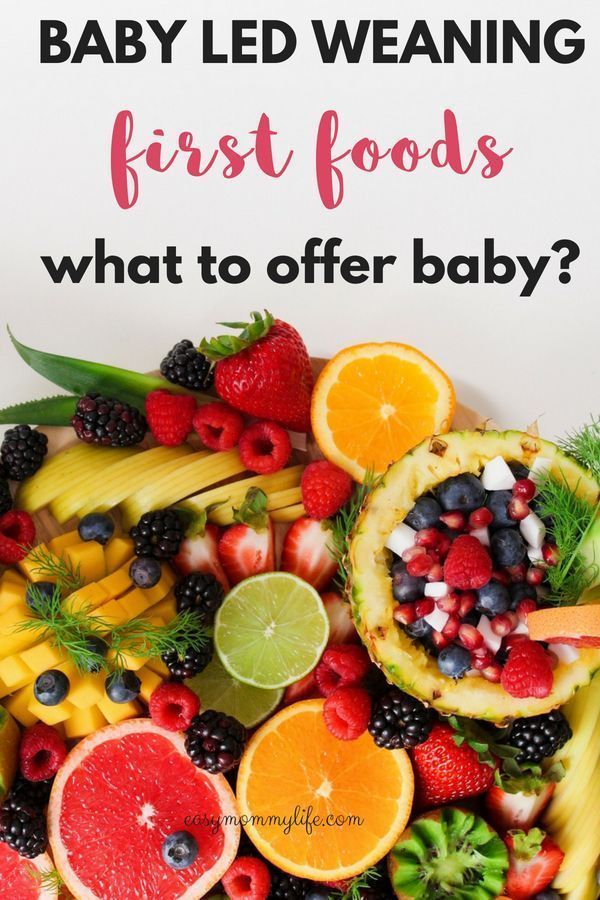 Dismiss me, I don't think this approach is correct. But the fact is that our grandparents had much better genetics than the generation of our children, alas. In the context of the growth of medical capabilities, genetically determined diseases are also growing, and in this case, intolerance to cow's milk protein, and with every 10 years there are more and more such people among us. But if a child really suffers from an allergy to cow's milk protein or is severely deficient in enzymes, then he will carry this peculiarity through his whole life, and most likely he will not drink milk or kefir himself, and there is no need to force him if he himself won't want to!
But you are lucky with genetics, and no one in the family has ever had an allergy (which is hard to imagine nowadays), and most importantly, if your child has always had perfectly clean skin, then the first of the dairy products - cottage cheese, you will begin to offer your child with 7 months, kefir - from 10 months.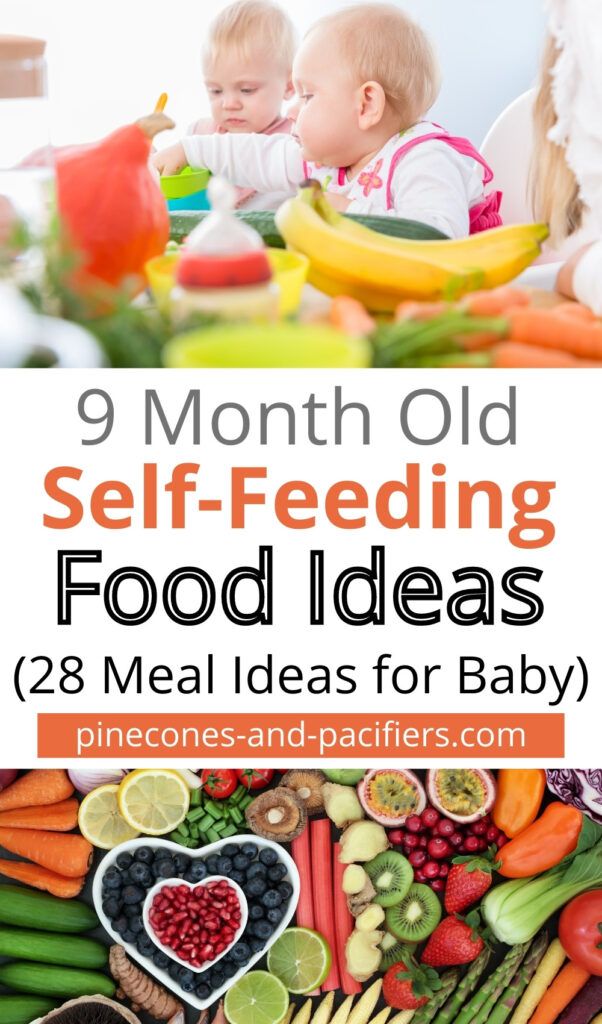 Milk - after a year. It will be better this way.
But if your family does not have a very close and joyful relationship with milk, then it is better to postpone even the introduction of kefir and yogurt into complementary foods for a child until the age of 18 months.
Fish day and first meal
Fish is a very healthy product, rich in vitamins and antioxidants, but it must also be introduced carefully. I advise you to start introducing the first fish food at about 7-8 months. It is better to start with species such as cod, hake, haddock. The rules are the same: the first three days on the "gram," then slowly add. If there are no problems in a week or two, you can try such delicacies as tuna or salmon, of course, canned children, if you can find it. It is better not to mess with trout and salmon in the first year of life, this fish is all stuffed with dyes and antibiotics.
No matter how hard I tried, the article about the first complementary foods turned out to be long.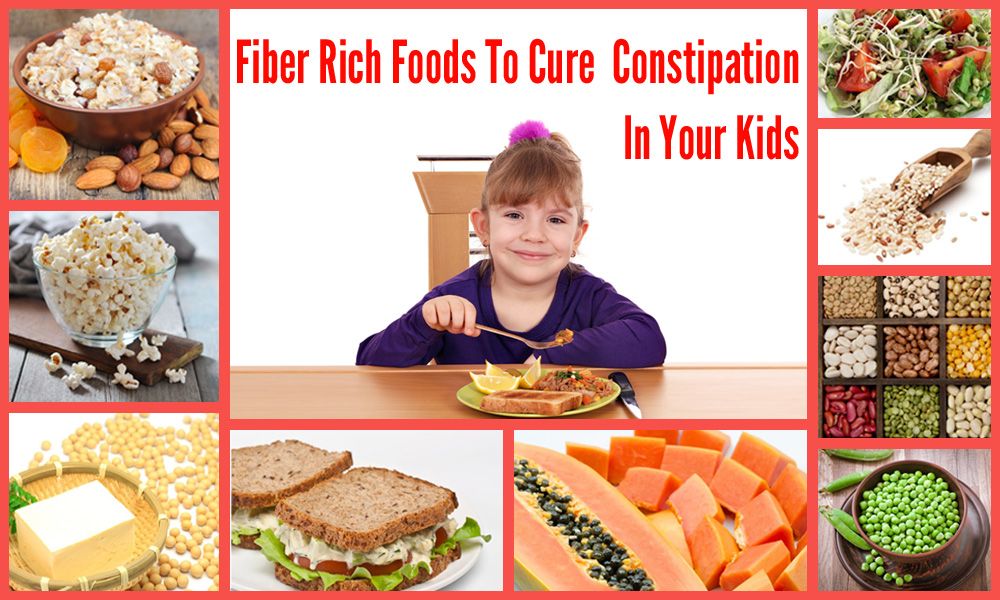 Thank you for reading to the end, I hope it will be useful. If you have questions about the introduction of complementary foods, you can write your appeals on our website in the question to a specialist section. A short answer can be obtained on the Internet, but in order to make a diagnosis and give a detailed consultation, of course, you need to come to a face-to-face appointment with a pediatrician and a pediatric allergist.
Baby's first complementary foods at 4-6 months - where to start with porridge or vegetable puree? Principles, schemes for the introduction of complementary foods
At what age and when should complementary foods be started? What do you think? At 4 months, at 5, 6 months , later? And where to start, what to give preference to: cereals or vegetable puree? Or maybe first give tasty and healthy fruits?
We have already made a whole series of video lectures on complementary foods for children, by months and products, but we are faced with the fact that many parents ask what is the best way to start complementary foods and at what age it is advisable to introduce it.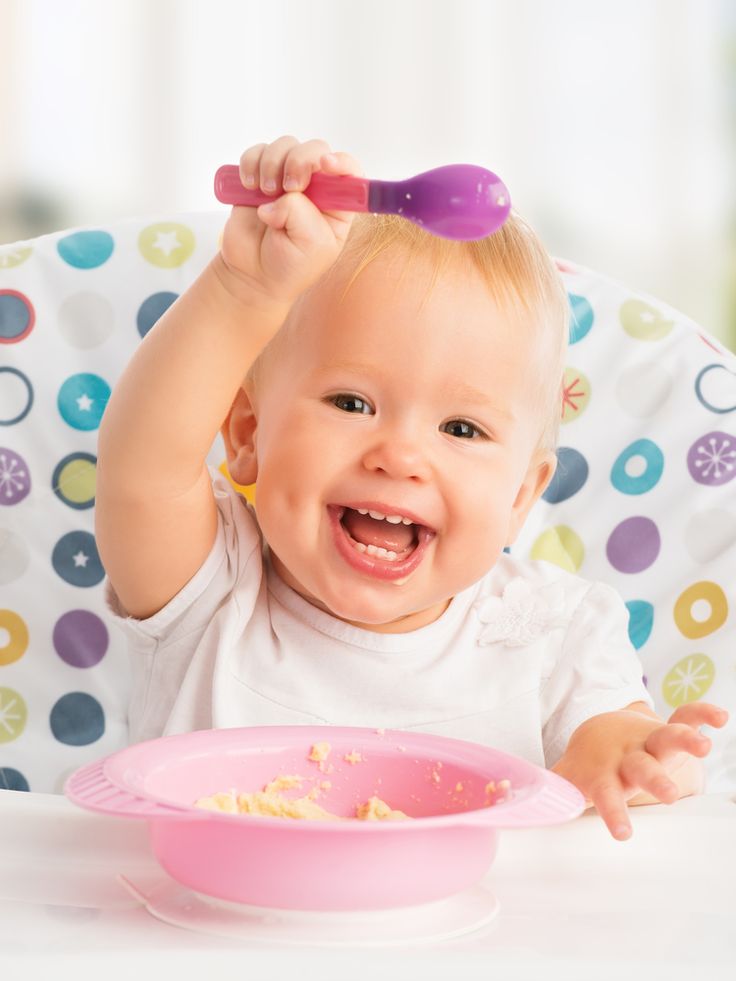 Especially a lot of questions and uncertainties, oddly enough, parents, whose children are breastfeeding . You quite often confuse the two concepts until what age it is advisable to breastfeed and at what age it is worth introducing complementary foods.
Valid according to all recommendations, breastfeeding is necessary for a baby at least up to 6 months , and if possible longer. But this does not mean at all that a child at 5 or 6 months does not need complementary foods that will not allow the development of deficient conditions in a child, for example iron deficiency . Modern principles of introducing complementary foods to children are a kind of fusion of practical experience and the latest scientific developments. They are based on the recommendations of the European Association of Pediatric Gastroenterologists, Hepatologists and Nutritionists " ESPGHAN " 2017, the American Academy of Pediatrics " AAP " and national recommendations of relevant ministries and associations.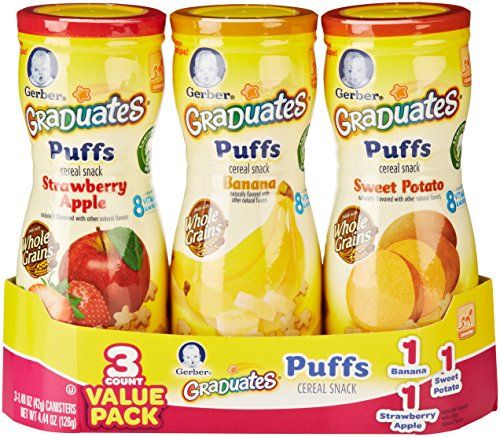 According to European recommendations, which also apply to our countries, the first complementary foods should be started:
Not later than the 26th week is the beginning of the 7th month
That is optimal, Complementary foods should be introduced within 5-6 months life. There is no specific, clear, unambiguous age at which complementary foods should be introduced. You have a certain corridor - 2 months and you and your pediatrician must decide when to start complementary foods, focusing on how the child develops, how he gains weight, whether he has signs of readiness for complementary foods, which we have already talked about in previous our videos, what hemoglobin is, and even if you have enough milk if the baby is breastfed. At the same time, there is a kind of paradoxical situation, despite the fact that breast milk is the best food for babies ,
Quite often, scientists recommend breastfeeding children to introduce complementary foods a little earlier including iron, and in breast milk for a child aged 5-6 months, it may already be a little lacking.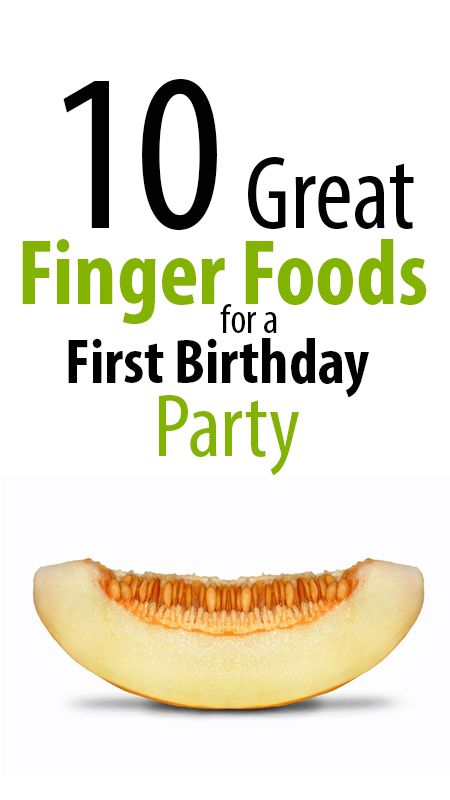 At the same time, there are no separate recommendations for introduction of complementary foods for breastfed or formula-fed children, approaches in these cases are the same . Thus, I hope that we have understood when to introduce complementary foods to healthy full-term babies who do not have serious diseases. Timely introduction of complementary foods contributes to the optimal development of all systems and organs of the child, physical parameters, psychomotor development, and the activity of the nervous system. The period of introduction of complementary foods, on the one hand, is very important for the growth and development of the child, on the other hand, it is a kind of stage in the transition of the child from breastfeeding to food from the general table.
First complementary foods - where to start?
If the child develops normally , has a good or even excessive weight gain, it is better to start with one-component vegetable puree .
If the child is not gaining weight well enough, then gluten-free cereals are better: rice, buckwheat, corn
The child is very smart and if he tries sweet fruit puree, he can refuse relatively tasteless vegetable foods and cereals for a long time, and you may have difficulty introducing these healthy dishes.
Which is better factory-made or homemade?
Quite often we are asked what is better to give: ready-made vegetable purees and cereals, that is, factory-made, or making them yourself at home. It's up to you to decide. I often recommend industrial products from European manufacturers to my patients, because I am confident in the very strict quality control of baby food in Europe, but if you are confident in the products and water that you have at home, you can do everything yourself.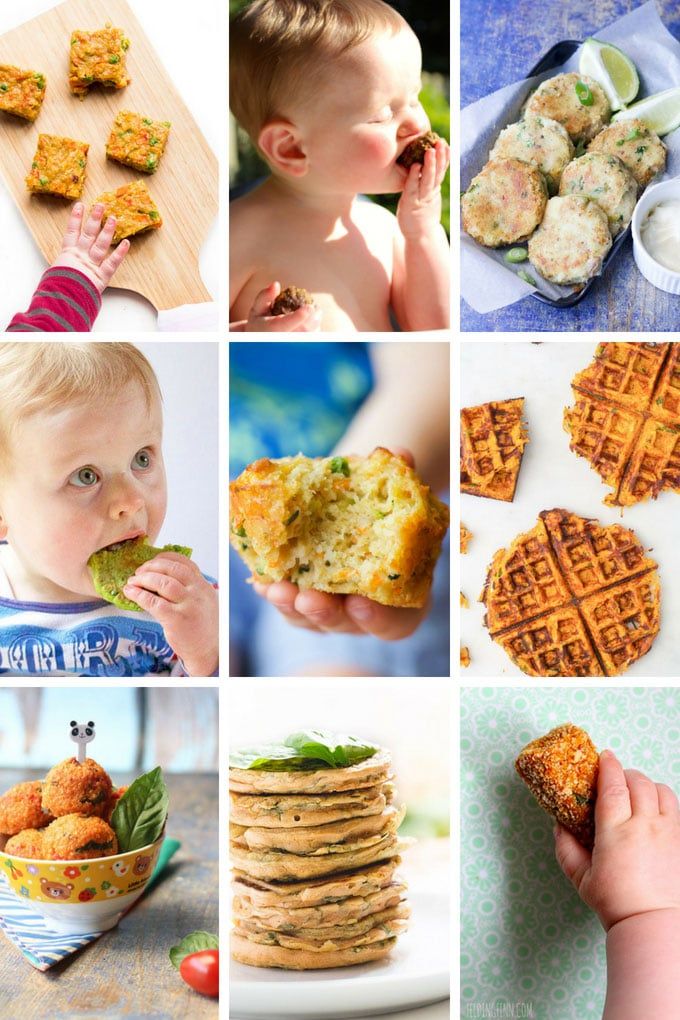 What is useful in vegetable supplements and what is the best way to prepare it?
Vegetable puree - for the first feeding can be prepared from cauliflower, zucchini, pumpkin, broccoli and vitamins and microelements! Fiber helps move food through the digestive tract and promote beneficial microflora in the gut. Pectins absorb and remove toxins from the baby's body. Vegetables have a positive effect on the acid-base balance of the body, creating conditions for the proper functioning of all organs and systems.

Cauliflower - is a source of fiber, protein, minerals and various vitamins, it contains a lot of magnesium, sodium, potassium, phosphorus, calcium, iron.
Iron it contains twice as much as green peas, peppers and lettuce. Cauliflower protein is easily digestible and its content is quite significant. The cauliflower protein contains methionine .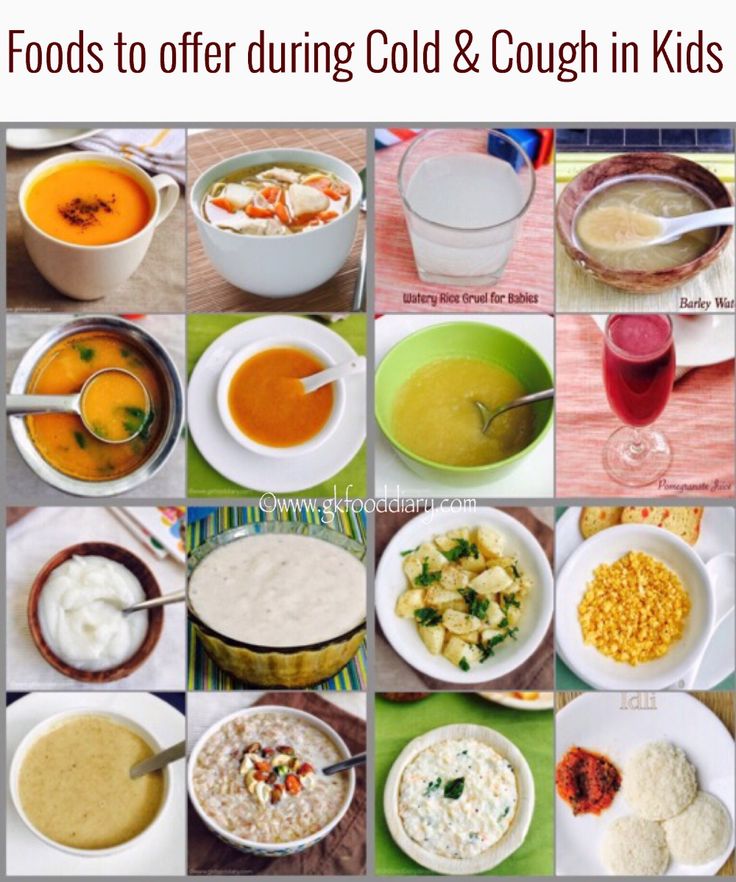 It is one of the essential amino acids that cannot be synthesized by the human body. Other essential amino acids are also present in a small amount: arginine, tryptophan.
Zucchini - rich in vitamins and microelements. It contains potassium, magnesium, phosphorus, calcium, vitamins, folic acid. The latter plays an important role in the processes of hematopoiesis. Zucchini is rich in trace elements that are necessary for the formation of nervous tissue, normal metabolism, and the formation of hemoglobin.
Broccoli is a very healthy vegetable that is a type of cauliflower. Pleasant soft taste and good digestibility of the product, the unique composition has a positive effect on the health of children. Eat unopened cabbage inflorescences.
This is also a low-allergenic vegetable rich in protein, fiber, vitamins, calcium, iron, trace elements and even phytoncides. The content of calcium and magnesium in broccoli is enough to balance the work of the nervous system, ensure the normal regulation of the child's sleep cycle, good resistance to stress.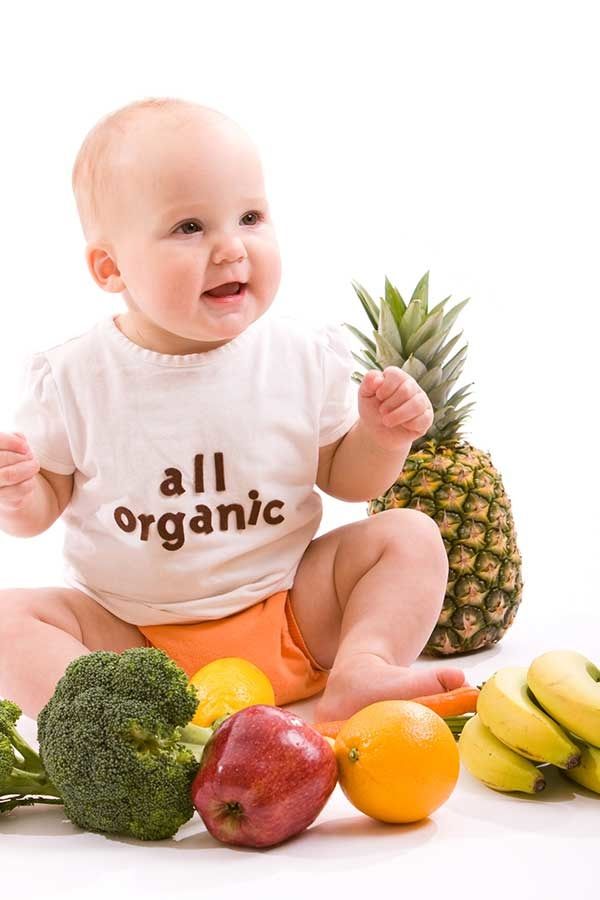 When eating this vegetable, the child becomes calmer, less excited and naughty. In addition, broccoli is the leader in content choline and methionine which the child needs.
Pumpkin - the largest vegetable on Earth. It is one of the ten most useful vegetables in the diet of children, contains a large amount of healthy proteins, fiber and vitamins, iron, potassium, magnesium and trace elements, which are indispensable for children's nutrition, as they strengthen the immune system and help fight inflammation, have a positive effect on the nervous system .
Vitamins and microelements contained in pumpkin help the child grow, provide healthy sleep, are responsible for the condition of the skin and eyes, improve metabolic processes, and accelerate the removal of harmful substances from the child's body. Due to its beneficial qualities, pumpkin can be one of the first types of complementary foods for a baby.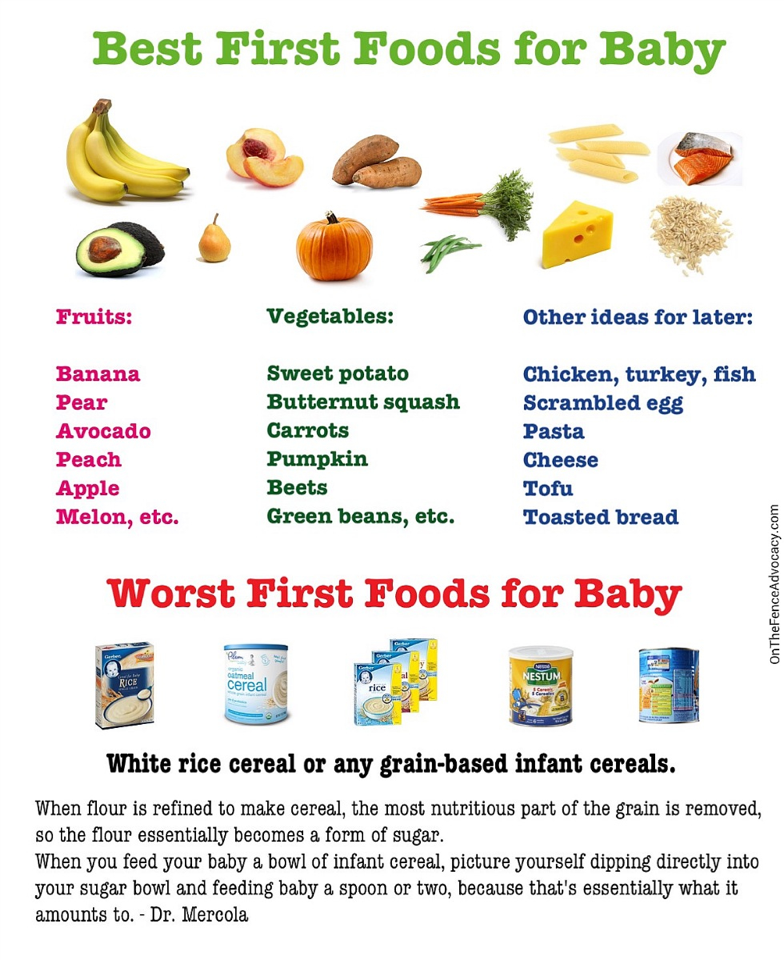 All vegetable purees have a specific vegetable smell, this is absolutely normal.
Scheme for the introduction of vegetables in baby food
You need to introduce vegetables into the child's menu gradually. Each new vegetable should be started as a single-component puree in the amount of ½ teaspoon , preferably at breakfast, so you can track the manifestations of a food allergy or intolerance reaction to the product. If all is well, then the next day offer him a teaspoon .
So, gradually, you need to bring the portion to the age norm. Serving of vegetable puree per day for a child 6 months old - is about 100 grams, at this age you can start adding vegetable oil to vegetable puree : unrefined olive or sunflower (start with 3-4 drops and gradually bring to 1 teaspoon ), the rest of the portion is replenished with breast milk or formula.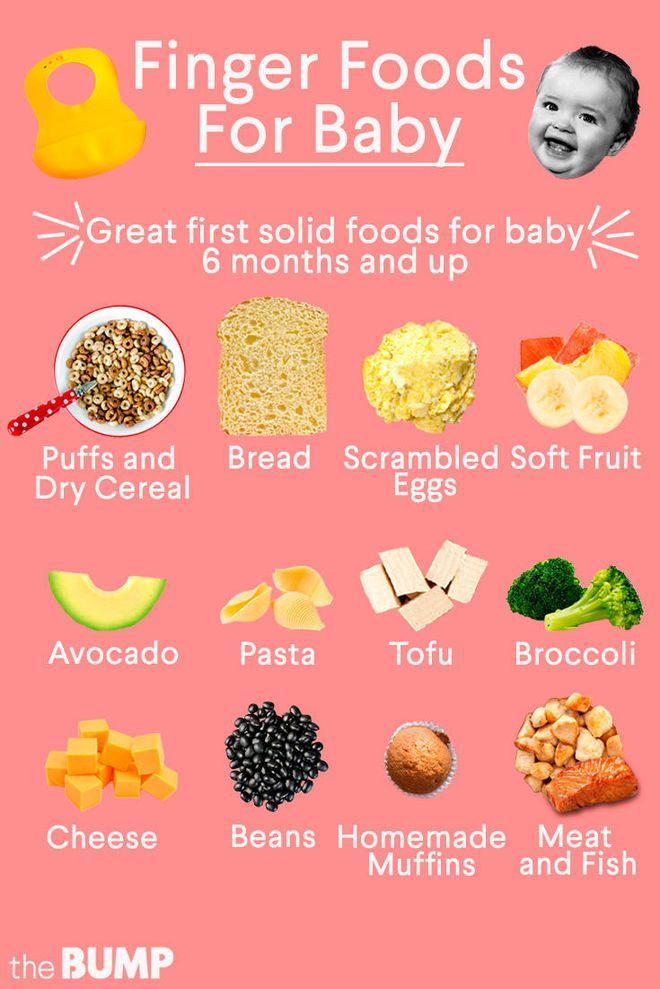 A serving of vegetable puree is 200 grams per year. The next vegetable product can be introduced no earlier than 4-5 days later, when the child gets used to the one he is already eating. In the future, you can make mashed potatoes from several vegetables. But don't be too hasty. If the child has a rash on the skin, diarrhea or constipation, then you need to temporarily remove the product from the diet, and after a while try again. If an undesirable reaction occurs again, it is better to exclude such a product from the child's diet for 6 months and consult a pediatrician.
If the child did not like the dish, for example, did not like broccoli, do not refuse what was planned and continue to offer it in small quantities - 1-2 spoons a day, you can even not just once, but 2-3 times before meals, and after 7 - 10, and sometimes 15 days, the baby will get used to the new taste.
This will diversify the diet, help the child form the right taste habits. Porridges, as a rule, are the second complementary food after vegetable puree.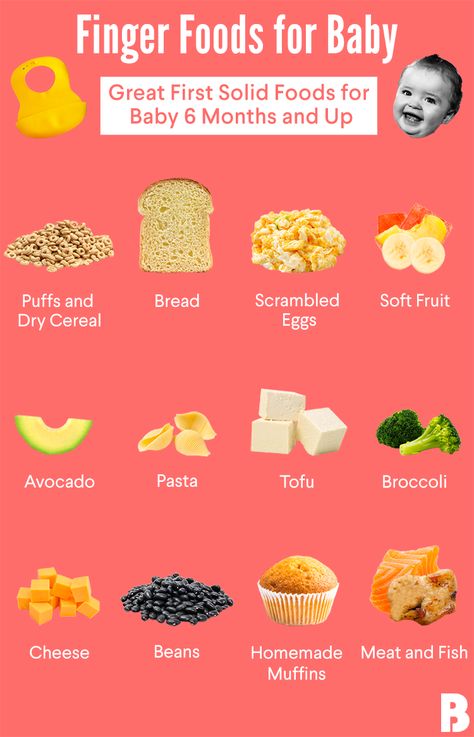 How and when to introduce porridge as the first complementary food?
If your child is not gaining weight very well, then complementary foods can be started with the introduction of cereals. It is important to start by choosing
one-component, low-allergenic cereals
, which do not contain gluten: these are
buckwheat, rice, corn porridges
.
gluten-containing cereals include: wheat, oats, rye, barley, millet.

According to modern data , the period of introduction of gluten into the child's diet is not of fundamental importance, but the latest recommendations draw attention to the fact that the amount of gluten in the diet of a baby up to a year old should not be large. Therefore, semolina and oatmeal porridge is better to add to other porridge in a limited amount , and not to give a whole separate portion of such porridge.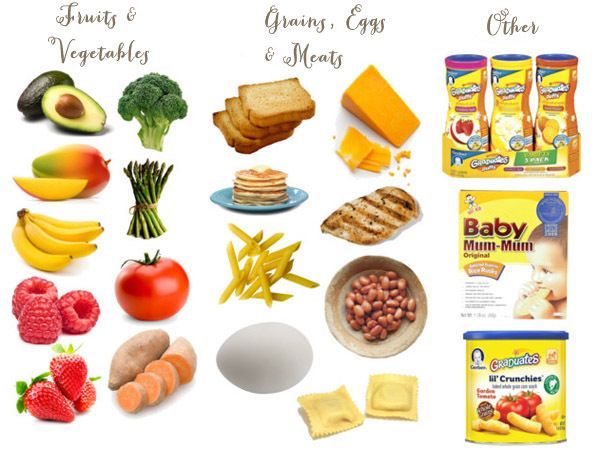 If your child hasn't tried porridge yet, start with a dairy-free, gluten-free, one-ingredient buckwheat or rice porridge. Please note that completely eliminating cereals containing gluten from the child's diet is also a bad idea, the child should familiarize himself with such cereals before 8 months of age.
Rice - very useful for growing baby. It has a low content of vegetable proteins, so it is easily digestible and is especially useful for children with loose stools . Rice has a high nutritional value and protects the baby's delicate intestines to a certain extent thanks to its enveloping effect . This is a hearty and nutritious dish with a good content of carbohydrates and proteins, potassium and magnesium, calcium and phosphorus, beneficial amino acids and vitamins. It covers energy costs, energizes and gives strength. But rice is not recommended for overweight children and those who suffer from severe constipation.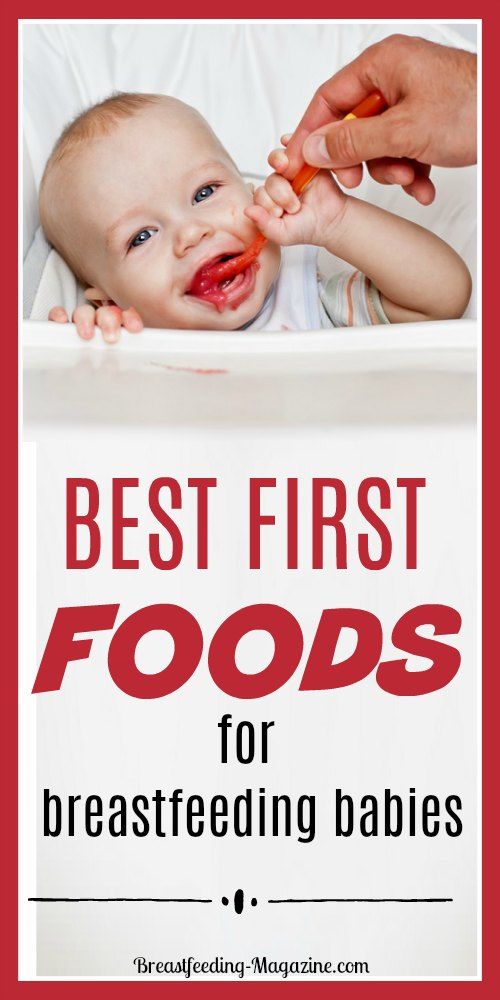 Gluten-free buckwheat porridge - very nutritious and rich in iron, fiber, rich in various vitamins and microelements. This is a very good option for to introduce a child to adult food . All porridges can be prepared with water, breast milk, milk formula, which your child is used to. It is not recommended to give ordinary cow's milk to a child under one year old and use it to make cereals. No need to add salt and sugar.
If a child already eats porridge from 5 months - then at 6 months you can offer a more complex porridge, for example: rice porridge with apricot or raspberries, rice porridge with banana
is very successful
combination both in taste and properties) or even more complex porridge - corn-rice with banana .
Subsequently, apple, banana, pear, plum and prunes, apricot and dried apricots, broccoli, carrots, berries can be added to the porridge, provided that the child is not allergic to them.

Rules for the introduction of cereals as complementary foods for the baby
The same as for vegetable puree. To make it easier for the child to get used to the new product and its consistency, first prepare 5% porridge: 5 g of cereal per 100 g of water if you make it yourself. Porridge is usually cooked with water, but can be made with breast milk, infant formula. First, give the baby one teaspoon of porridge, then during 7-10 days bring the volume of porridge of the same percentage to the full volume of feeding, for example 150 g.
there are no skin rashes, the child has normal stools - they switch to the gradual introduction of porridge of the same cereal, but already 10% concentration: 10 g of cereal per 100 g of water . Full introduction of 10% porridge to the baby is also carried out for 7-8 days . The third week falls on the complete addiction of the child to a new dish.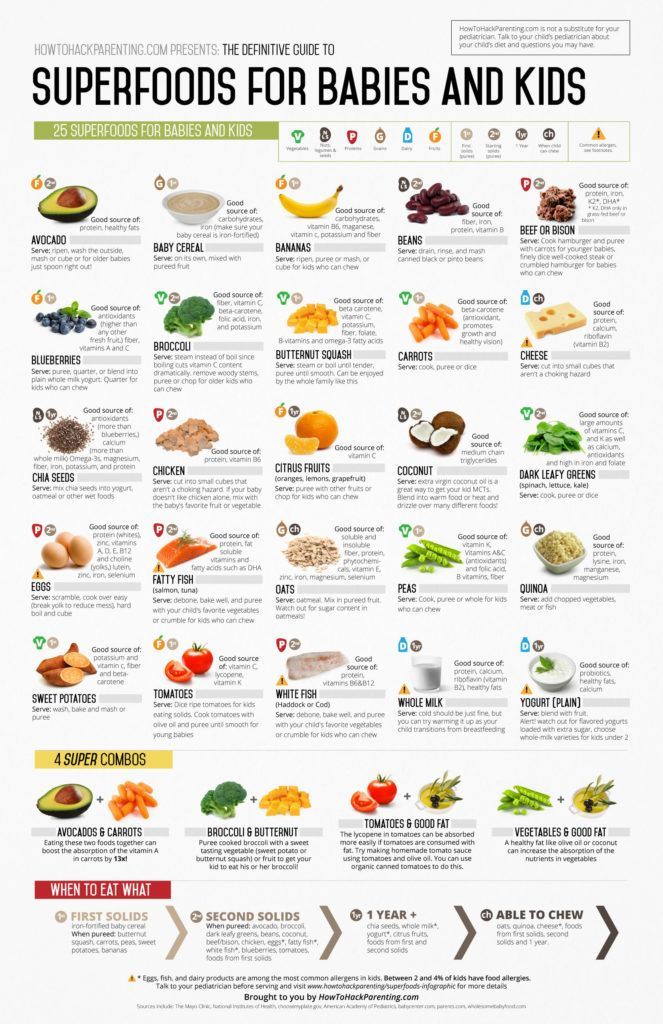 Only after that you can introduce a new cereal in the form of 10% porridge or the next complementary foods. Porridge should be given from a spoon, preferably in the morning, for breakfast . After porridge, at the stage of its introduction, the child should be offered breast or milk formula.
When artificially fed - the volume of the mixture after a portion of porridge should be such that together with porridge it is 200 ml for five feedings. In the future, the volume of a serving of porridge gradually increases, amounting to 160-170 ml at 7-8 months, 170-180 ml at 8-9 months, and up to 200 ml after 9 months (there is a complete replacement of one feeding of the child with complementary foods.
Cereal schedule
day - 1 teaspoon 5 g
day - 2 teaspoons 10 g
day - 3 teaspoons 15 g
day - 4 teaspoons 20 g
day - 50 ml 50 g
day - 100 ml 100 g
day - 150 ml 150 g

General rules for the introduction of first complementary foods
Concluding our meeting, I would like to dwell on the general rules for the introduction of complementary foods to children in the first year of life, 10 tips from the professor:
It is better to introduce the first complementary foods in the morning 9-11 am
Do not add sugar or salt .
When the child is calm and not tired.
Start with 0.5-2 teaspoons . If the child refuses, do not insist.
If there is no rash, skin changes, stool changes, double the dose the next day. Gradually, in 7-10 days bring the first complementary foods of the child to the age norm : 100-200 g
If there is allergic reaction - refuse for 3 days
Each subsequent new complementary food must be one-piece
A dish of mixed foods give when the child has already become familiar with all foods separately.
It is not advisable to introduce new products 3 days before and after vaccinations.
Start giving your baby at ode when you start feeding.