Food and nutrition for babies
Healthy food groups: babies & toddlers
What is healthy food for babies and toddlers?
Healthy food for babies and toddlers includes a wide variety of fresh foods from the five healthy food groups:
vegetables
fruit
grains
dairy
protein.
Each food group has different nutrients, which your child's body needs to grow and work properly. That's why we need to eat a range of foods from across all five food groups.
Going from drinking breastmilk or infant formula to eating family meals takes time, and your baby won't be eating food from all five food groups straight away. Starting your baby on solids is the first step. Once your baby has started eating solids, try to include foods from a variety of groups at each meal.
Fruit and vegetables
Fruit and vegetables give your child energy, vitamins, anti-oxidants, fibre and water. These nutrients help to protect your baby from diseases later in life, including diseases like heart disease, stroke and some cancers.
It's a good idea to offer your baby fruit and vegetables at every meal and for snacks. Try to choose fruit and vegies of different colours, tastes and textures, both fresh and cooked.
Wash fruit to remove dirt or chemicals, and leave any edible skin on, because the skin contains nutrients too.
Many children seem to be 'fussy' about eating fruit and vegies. You can help by being a healthy eating role model. If your child sees you eating a wide range of vegetables and fruit, your child is more likely to try them too.
Grain foods
Grain foods include bread, pasta, noodles, breakfast cereals, couscous, rice, corn, quinoa, polenta, oats and barley. These foods give children the energy they need to grow, develop and learn.
Grain foods with a low glycaemic index, like wholegrain pasta and breads, will give your child longer-lasting energy and keep them feeling fuller for longer.
Dairy
Key dairy foods are milk, cheese and yoghurt.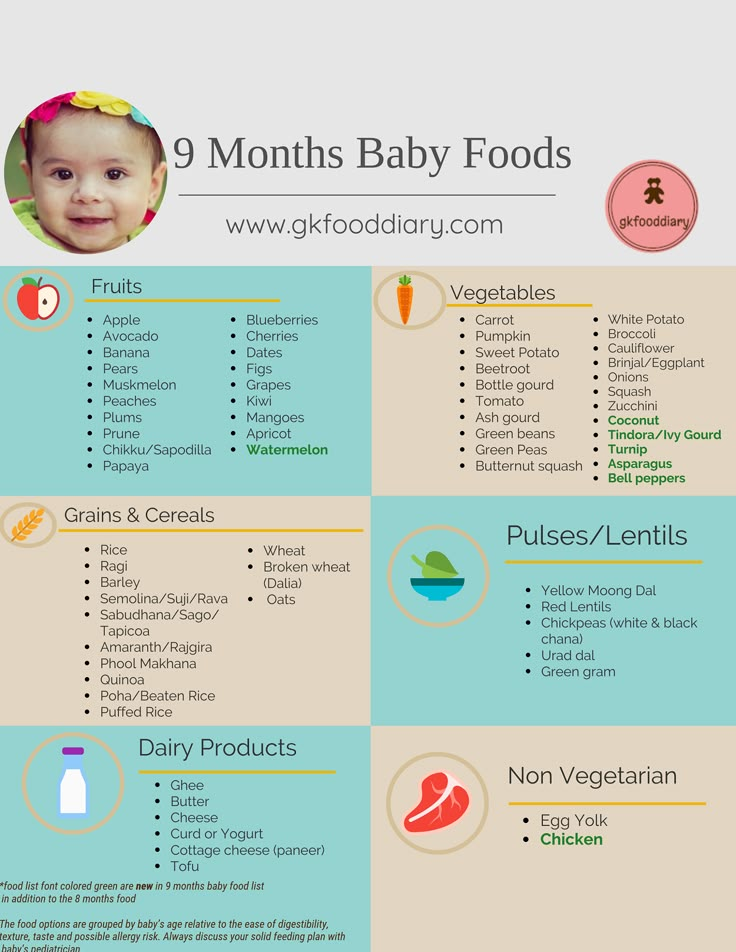 These foods are good sources of protein and calcium.
Dairy foods can be introduced from around six months of age. But make sure that breastmilk or infant formula is your baby's main drink until around 12 months of age, when most children are eating family meals. After that, you can give your child full-fat cow's milk if they're eating a balanced diet.
Because children in this age group are growing so quickly and need a lot of energy, they need full-fat dairy products until they turn two.
If you're thinking of feeding your baby dairy alternatives, it's best to talk to your paediatrician, GP or child and family health nurse.
Protein
Protein-rich foods include lean meat, fish, chicken, eggs, beans, lentils, chickpeas, tofu and nuts. These foods are important for your child's growth and muscle development.
These foods also contain other useful vitamins and minerals like iron, zinc, vitamin B12 and omega-3 fatty acids. Iron and omega-3 fatty acids from red meat and oily fish are particularly important for your child's brain development and learning.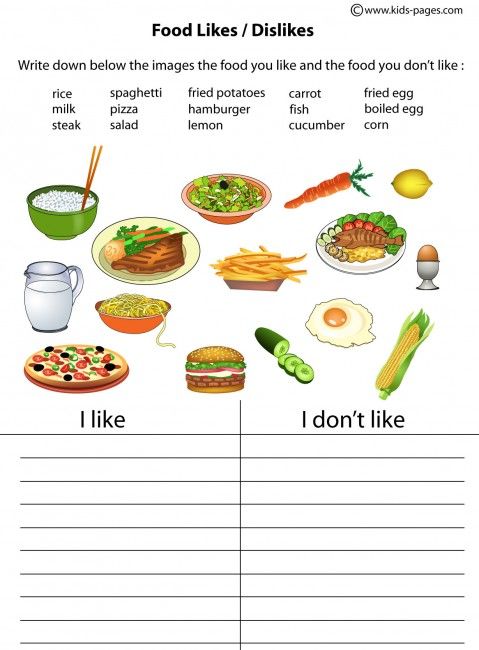 Have a look at our illustrated dietary guidelines for children 1-2 years and illustrated dietary guidelines for children 2-3 years for more information about daily food portions and recommendations. You can also speak to a dietitian if you have concerns about your child's eating.
Healthy drinks
Water is the healthiest drink for children over 12 months. It's also the cheapest. Most tap water is fortified with fluoride for strong teeth too.
From six months, breastfed and formula-fed babies can have small amounts of cooled boiled tap water from a cup.
Foods and drinks to limit
It's best to limit the amount of 'sometimes' food your child eats. This means your child will have more room for healthy, everyday foods.
'Sometimes' foods include fast food, takeaway and junk food like hot chips, potato chips, dim sims, pies, burgers and takeaway pizza. These foods also include cakes, chocolate, lollies, biscuits, doughnuts and pastries.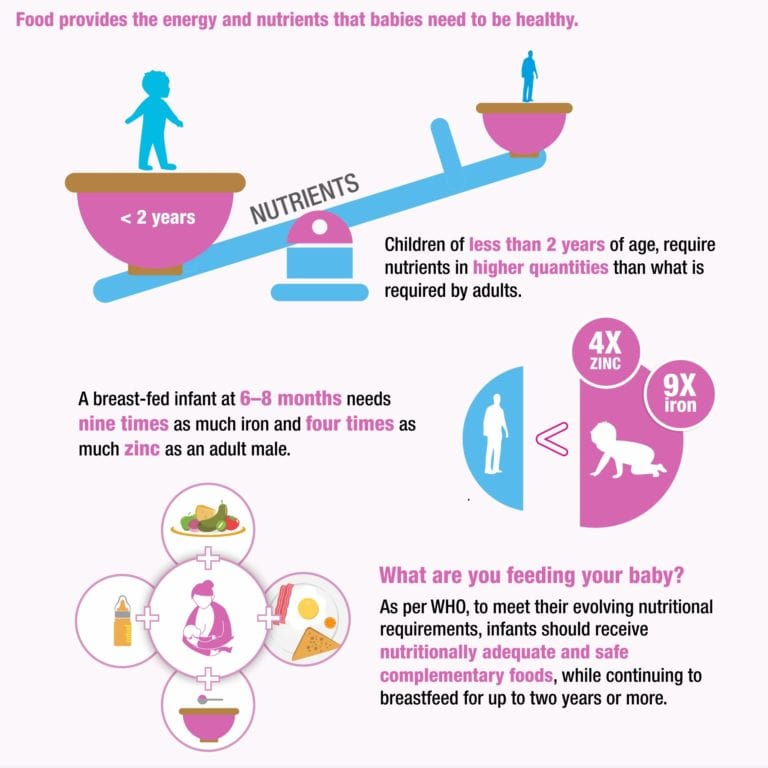 'Sometimes' foods can be high in salt, saturated fat and sugar, and low in fibre. Regularly eating these foods can increase the risk of health conditions like childhood obesity and type-2 diabetes.
You should also limit sweet drinks for your child, including fruit juice, cordials, sports drinks, flavoured waters, soft drinks and flavoured milks. Sweet drinks are high in sugar and low in nutrients.
Too many sweet drinks can lead to unhealthy weight gain, obesity and tooth decay. These drinks fill your child up and can make them less hungry for healthy meals. If children regularly have sweet drinks when they're young, it can kick off an unhealthy lifelong habit.
Foods and drinks with caffeine aren't recommended for children, because caffeine stops the body from absorbing calcium well. Caffeine is also a stimulant, which means it gives children artificial energy. These foods and drinks include coffee, tea, energy drinks and chocolate.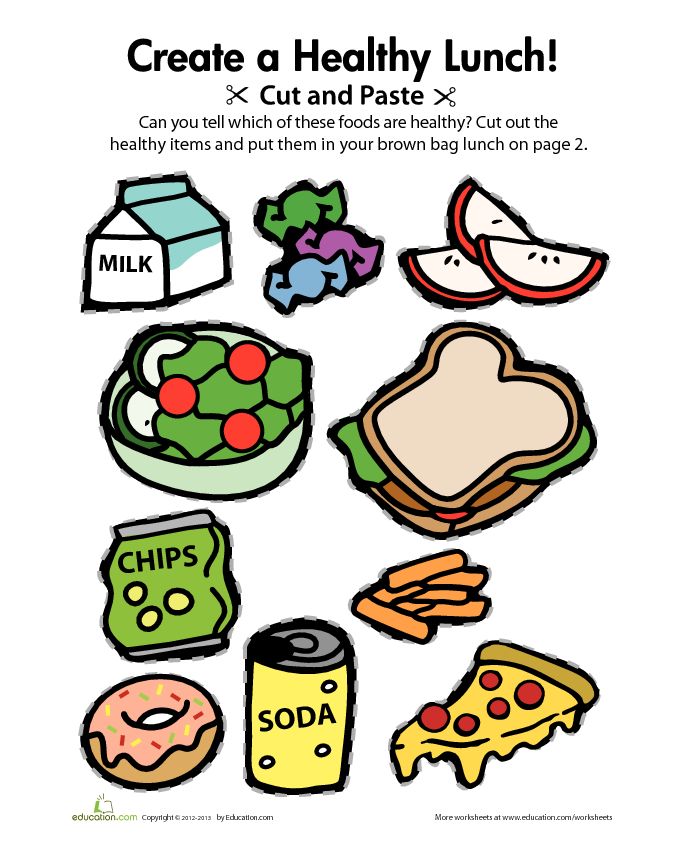 Healthy alternatives for snacks and desserts
It's fine to offer your child snacks, but try to make sure they're healthy. Fruit and vegetables are a good choice – for example, grated or thinly sliced carrot or apple.
The same goes for dessert at the end of a meal. Sliced fruit or yoghurt are healthy options. If you want to serve something special, try homemade banana bread. Save the seriously sweet stuff, like cakes and chocolate, for special occasions like birthdays.
The Australian Guide to Healthy Eating says that both children and adults should avoid or limit sometimes food. It's best to save these foods for special occasions.
When, What, and How to Introduce Solid Foods | Nutrition
For more information about how to know if your baby is ready to starting eating foods, what first foods to offer, and what to expect, watch these videos from 1,000 Days.
The Dietary Guidelines for Americans and the American Academy of Pediatrics recommend children be introduced to foods other than breast milk or infant formula when they are about 6 months old.
  Introducing foods before 4 months old is not recommended. Every child is different. How do you know if your child is ready for foods other than breast milk or infant formula? You can look for these signs that your child is developmentally ready.
Your child:
Sits up alone or with support.
Is able to control head and neck.
Opens the mouth when food is offered.
Swallows food rather than pushes it back out onto the chin.
Brings objects to the mouth.
Tries to grasp small objects, such as toys or food.
Transfers food from the front to the back of the tongue to swallow.
What Foods Should I Introduce to My Child First?
The American Academy of Pediatrics says that for most children, you do not need to give foods in a certain order. Your child can begin eating solid foods at about 6 months old. By the time he or she is 7 or 8 months old, your child can eat a variety of foods from different food groups. These foods include infant cereals, meat or other proteins, fruits, vegetables, grains, yogurts and cheeses, and more.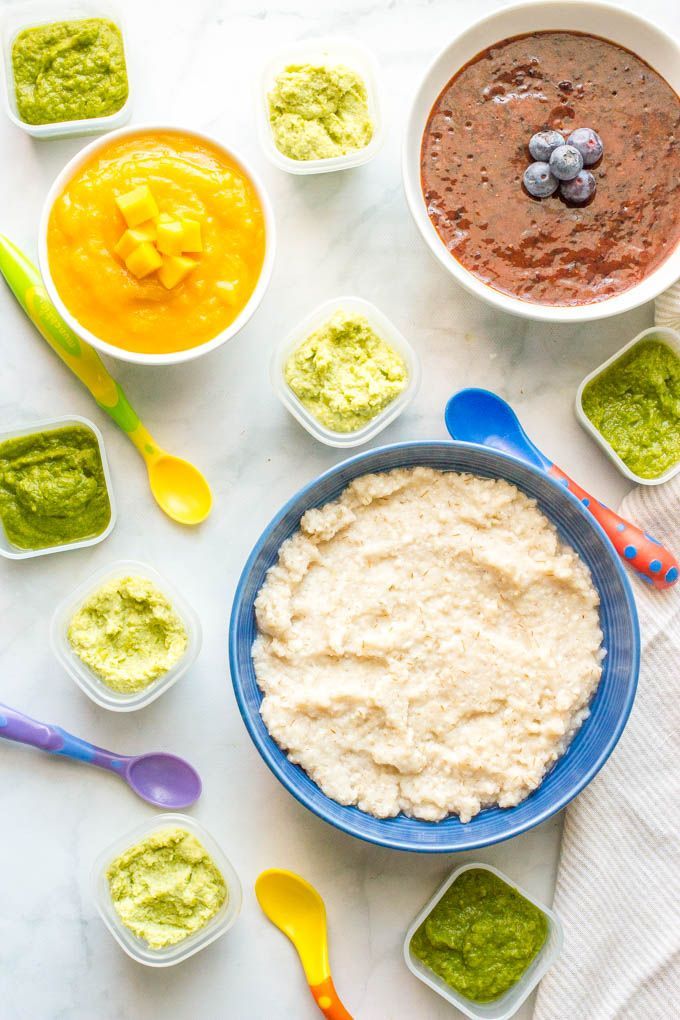 If your child is eating infant cereals, it is important to offer a variety of fortifiedalert icon infant cereals such as oat, barley, and multi-grain instead of only rice cereal. Only providing infant rice cereal is not recommended by the Food and Drug Administration because there is a risk for children to be exposed to arsenic. Visit the U.S. Food & Drug Administrationexternal icon to learn more.
How Should I Introduce My Child to Foods?
Your child needs certain vitamins and minerals to grow healthy and strong.
Now that your child is starting to eat food, be sure to choose foods that give your child all the vitamins and minerals they need.
Click here to learn more about some of these vitamins & minerals.
Let your child try one single-ingredient food at a time at first. This helps you see if your child has any problems with that food, such as food allergies. Wait 3 to 5 days between each new food. Before you know it, your child will be on his or her way to eating and enjoying lots of new foods.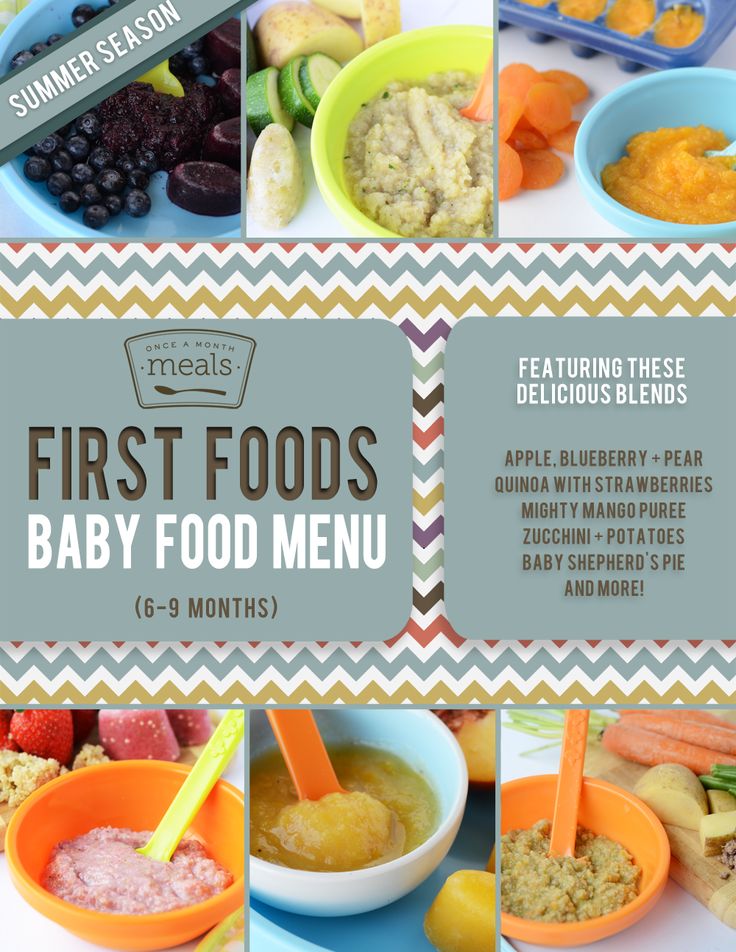 Introduce potentially allergenic foods when other foods are introduced.
Potentially allergenic foods include cow's milk products, eggs, fish, shellfish, tree nuts, peanuts, wheat, soy, and sesame. Drinking cow's milk or fortified soy beverages is not recommended until your child is older than 12 months, but other cow's milk products, such as yogurt, can be introduced before 12 months. If your child has severe eczema and/or egg allergy, talk with your child's doctor or nurse about when and how to safely introduce foods with peanuts.
How Should I Prepare Food for My Child to Eat?
At first, it's easier for your child to eat foods that are mashed, pureed, or strained and very smooth in texture. It can take time for your child to adjust to new food textures. Your child might cough, gag, or spit up. As your baby's oral skills develop, thicker and lumpier foods can be introduced.
Some foods are potential choking hazards, so it is important to feed your child foods that are the right texture for his or her development.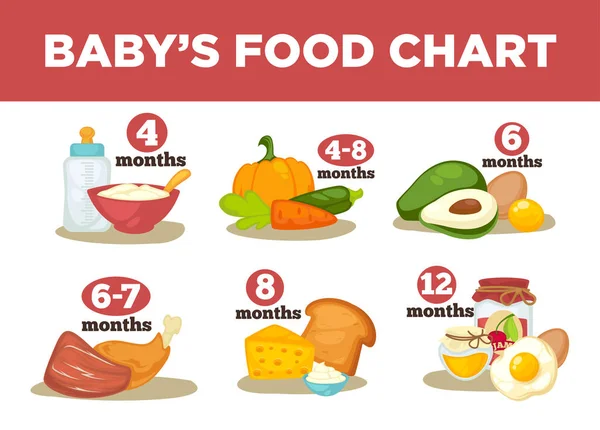 To help prevent choking, prepare foods that can be easily dissolved with saliva and do not require chewing. Feed small portions and encourage your baby to eat slowly. Always watch your child while he or she is eating.
Here are some tips for preparing foods:
Mix cereals and mashed cooked grains with breast milk, formula, or water to make it smooth and easy for your baby to swallow.
Mash or puree vegetables, fruits and other foods until they are smooth.
Hard fruits and vegetables, like apples and carrots, usually need to be cooked so they can be easily mashed or pureed.
Cook food until it is soft enough to easily mash with a fork.
Remove all fat, skin, and bones from poultry, meat, and fish, before cooking.
Remove seeds and hard pits from fruit, and then cut the fruit into small pieces.
Cut soft food into small pieces or thin slices.
Cut cylindrical foods like hot dogs, sausage and string cheese into short thin strips instead of round pieces that could get stuck in the airway.
Cut small spherical foods like grapes, cherries, berries and tomatoes into small pieces.
Cook and finely grind or mash whole-grain kernels of wheat, barley, rice, and other grains.
Learn more about potential choking hazards and how to prevent your child from choking.
Top of Page
Special baby food
Baby food special
Meals for children has its own characteristics and complexities.
When planning a child's diet, consider certain features of the child's body.
Child growth
The main difference between baby food is the growth of the child's body. That is, a baby needs more protein than an adult. Knowing about it many adults make the mistake of focusing on creating a high protein diet, although even ordinary protein foods consumed by adults contain
more protein than breast milk.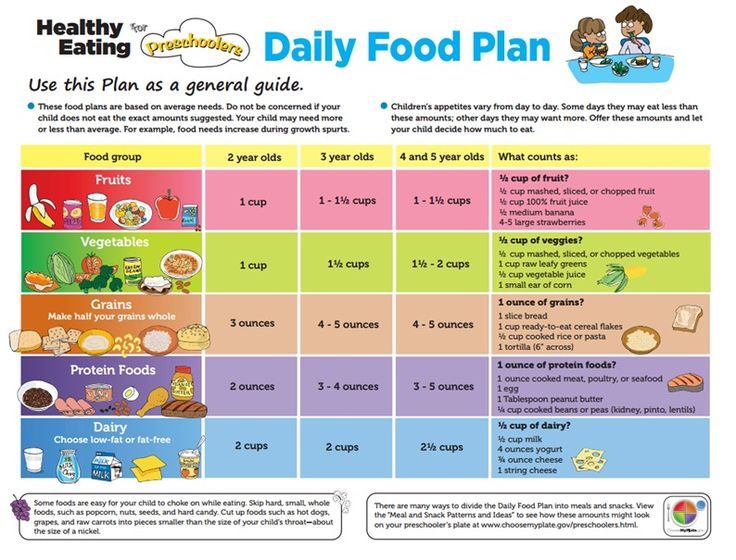 High mobility
Another feature of baby food is that children are very mobile in different from adults. Greater mobility of the child's body contributes to exchange normalization. If children are forcibly restricted in their movements, this provokes insufficient secretion of growth hormones, diseases, and as a result - developmental delay.
Consumption of sweets
Due to the high metabolic rate, children, unlike adults, are able to absorb significantly more sweets without much harm to themselves. However, they should not be encouraged to do so. Although sweet foods are natural origin are very beneficial for the child.
About cholesterol
In addition, children are much more active than adults. use cholesterol. It is very important for health, is the main component of the membrane, which surrounds cells throughout the body. And the child grows, and he forms a lot new cells.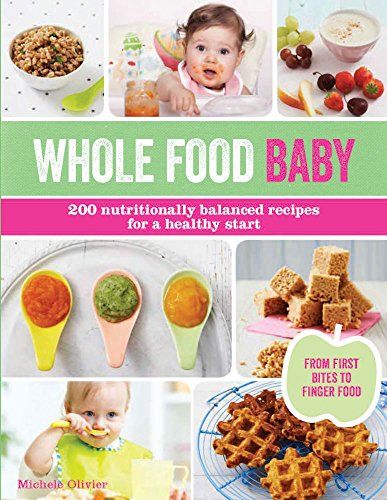 An important nuance is the fat cells that make up the "fat" according to most are formed during the first years of life. Subsequently they grow and grow in size. Therefore, what it looks like an adult is largely associated with nutrition in childhood.
Regulatory Excellence mechanisms
The most important feature of baby food . Regulatory mechanisms in the child's body controlling the inflow and outflow of energy, function perfectly. His The body knows exactly what food and in what quantities it needs. However, if there is an abundance of deliciously cooked (with spices, fried, fatty and etc.) and sweet dishes, the appetite will be coordinated by the tongue, and not by the physiological need.
This level of regulation remains until the age of 14-17. Further it is preserved under the condition that a person leads a healthy lifestyle.
A number of general rules can be identified - recommendations to which it makes sense to listen in order to provide the child with the right diet.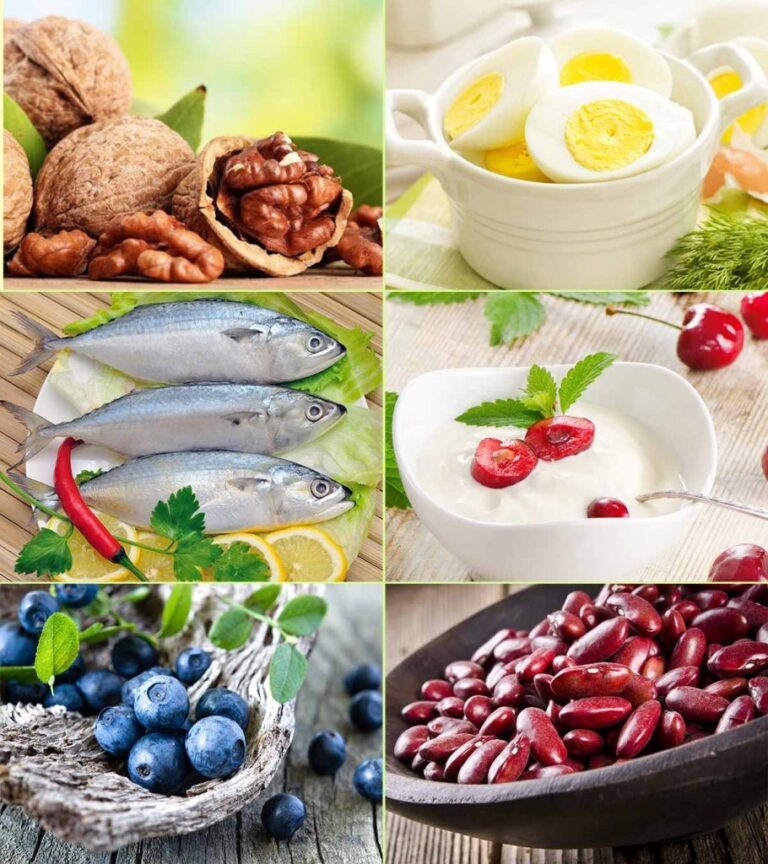 1 baby food rule - diet
Proper nutrition of the child involves the absence of strict dietary compliance.
What kind of lunch if you need to launch a rocket or put a doll to bed sleep? Such matters are as important for a child as love is for an adult, interesting work, rest. Children are tiny but full-fledged people who are still in need of care.
In addition, when there is no feeling of hunger, then eat the body is not yet ready to eat, eat without pleasure, therefore food won't go well. When hungry, the baby will ask for it. And there is no problem in that the child ate instead of three, two or five times a day. If food normal and do not use violence against the child, then there will be neither malnutrition nor overeating.
2 baby food rule - non-violence In most cases, the child is persuaded to "eat for dad, grandfather, mother, etc.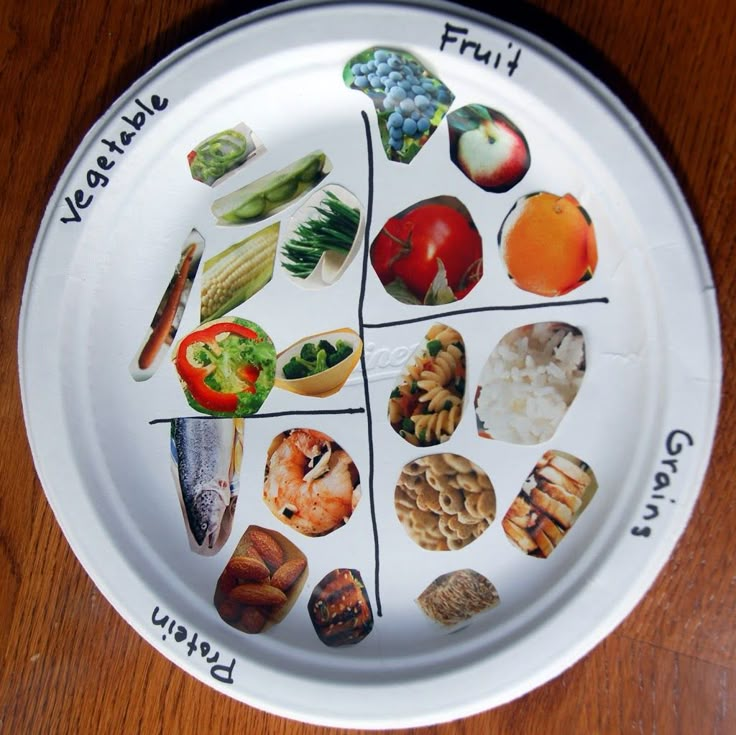 ", or they simply order "until you finish eating, you won't get up from the table." And if we imagine how we would feel in such a situation? The baby's body does not need food at the moment, so he does not want to, only Total. Appetite may arise after some time, and there is no point in being offended. However, the appetite should be for natural products - porridge, potatoes, apple, milk, not sweets and cookies. In some cases, however, there are whims and tricks.
3 baby food rule - diseases
Separately, it is worth dwelling on
proper nutrition
children
with diseases. very wide the practice of "feeding" sick children is practiced. There is an opinion that this gives the body extra energy to fight the disease.
Paradox - in following: the body really needs strength, it mobilizes all the resources to restore the shattered balance. And the patient has no appetite because all the energy is directed to the fight against the disease, and it simply does not remains on the process of digestion.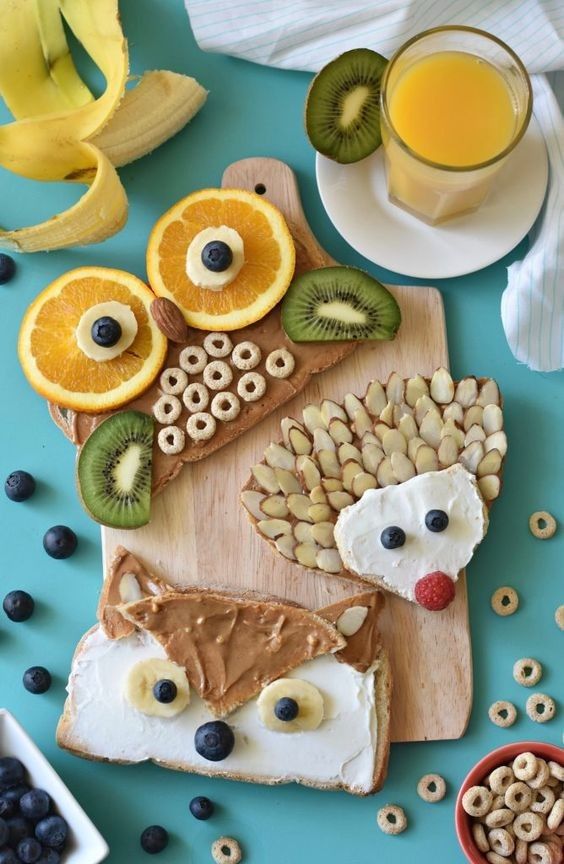 Animal instinct is at work here. is aimed at survival, and no food simply "climbs". For example, patients animals do not touch food, even if it lies in front of their noses.
And force-feeding for medicinal purposes directly harm the child.
Preferably, offer him hot drink - tea with honey, warm fruit drink, etc.
Rule 4 - freedom in everyday nutrition
In terms of everyday nutrition, it is better if children have choice of products. Thus, the problem itself is solved nutritionally balanced flax substances and dietary calories.
Based on long-term observations, it was found that with the presence of freedom of choice, children at the level of intuition or subconsciousness are able to create a menu that will be the best in every respect. adult function here - to orient the child in relation to the correct combination of products.

5 rule - fruit
Children can eat fruits without any restrictions, it is almost impossible to overeat them, and they are very useful.
But if the child refuses, no need to force. With a lack of any mineral or vitamin, the child himself will ask he needs an apple or even greens.
It is only necessary to coordinate the combination of fruits with other products. These combination rules are objective for both children and adults. If the products are combined correctly, healthy children will lack gas emission, the stool will be odorless with a normal consistency, the tongue will be red and clean.
6 children's rule nutrition - protein food
Protein food should be given to the child 1-2 times a day for desire, but do not worry if he prefers rice or potatoes instead of cottage cheese or pea porridge. But an excess, like a lack of protein, can lead to unpleasant consequences.
You should not teach a child to sausage, because it unnatural food that deceives the taste organs.
From natural products origin, the child should be able to choose from what they eat adults.

7 baby food rule - dairy products
Milk, curdled milk, kefir, yogurt represent makes great food for kids. However, they should not be combined with starches. A child at the age of one and a half should not be fed with cereals for milk. The best option is milk and dairy products (room temperature) give as a separate meal. good variation is a combination of cottage cheese with tomatoes (carrots) with kefir, yogurt or milk.
8 baby food rule - sweets
If you feed your child with sweets, then definitely not after eating. Better just give half an hour - an hour before the main meal. As a rule, they always give after.
Sweet is really necessary for the children's body. Sweets natural origin - fruits, honey, dried fruits cover the needs child's body.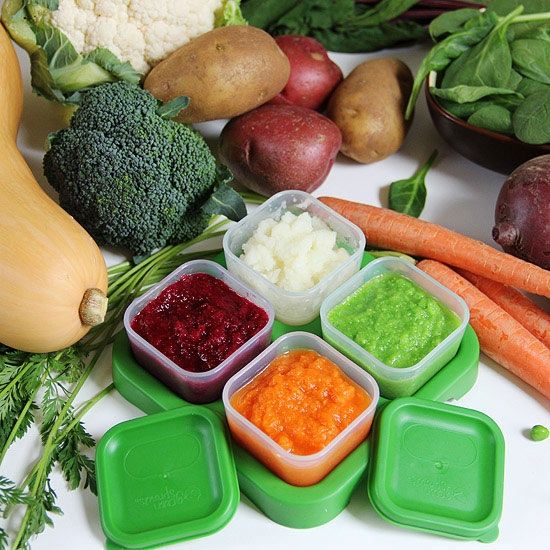 In case of painful conditions, reduced immunity, good options will offer him soaked dried fruits, fruits, melons, watermelons and hot drinks. And no more dishes and products. Several of these days month will replenish the resources of the child's body.

9 baby food rule - water
Water should be given as much as how much the child wants. The best is melt water. It is advisable to gradually teach the child to drink a quarter - half a glass of water. after waking up in the morning, 30 minutes before the main meal and before going to bed, in the evening.
10 baby food rule
Children should not be prohibited from playing, running, and especially not worth persuading them to lie down. Because children almost never they eat for the future, unlike adults, do not "jam" their sorrows, boredom and bad mood.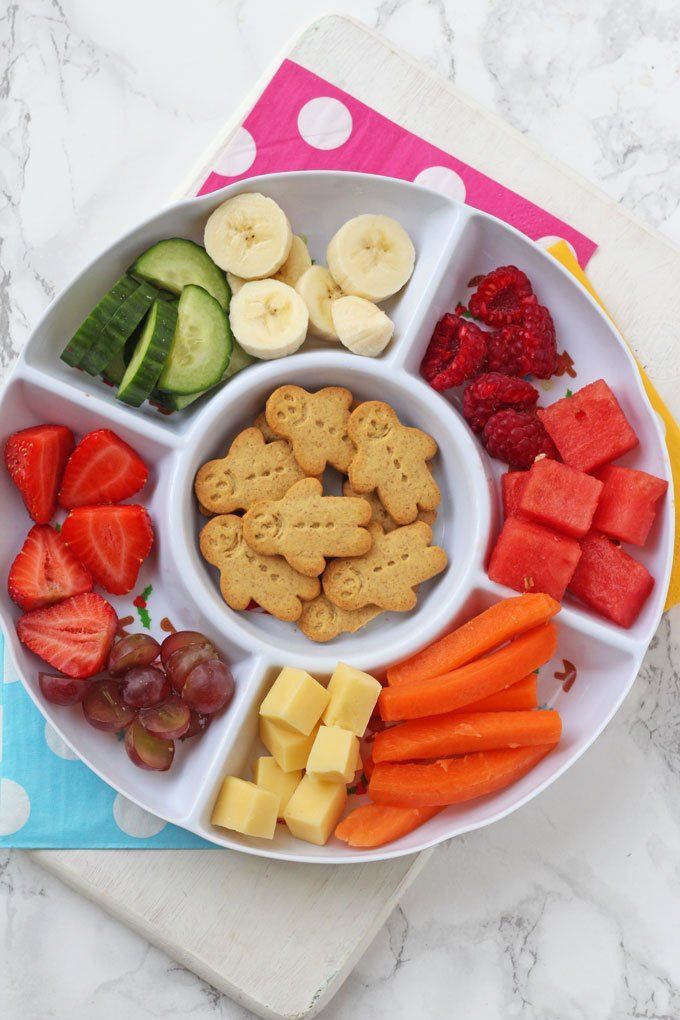 And as a result, they don't overeat. Such mobility after eating is not will cause no harm to health.
Responsible under the SPR
E.S. Granchakova
Proper nutrition of a child is a guarantee of health - Children's City Polyclinic No. 1
Every parent wants his child to grow up healthy, smart, happy.
From childhood, we must teach our children to choose from the variety of foods that are really good for health. The nutrition of children is somewhat different from the nutrition of adults. If the child's nutrition system is built correctly, then the child develops normally, both physically and mentally.
Make your family's way of life by introducing your child to proper nutrition every day. There is no need to arrange constant lectures from this on the topic of what is useful and what is harmful.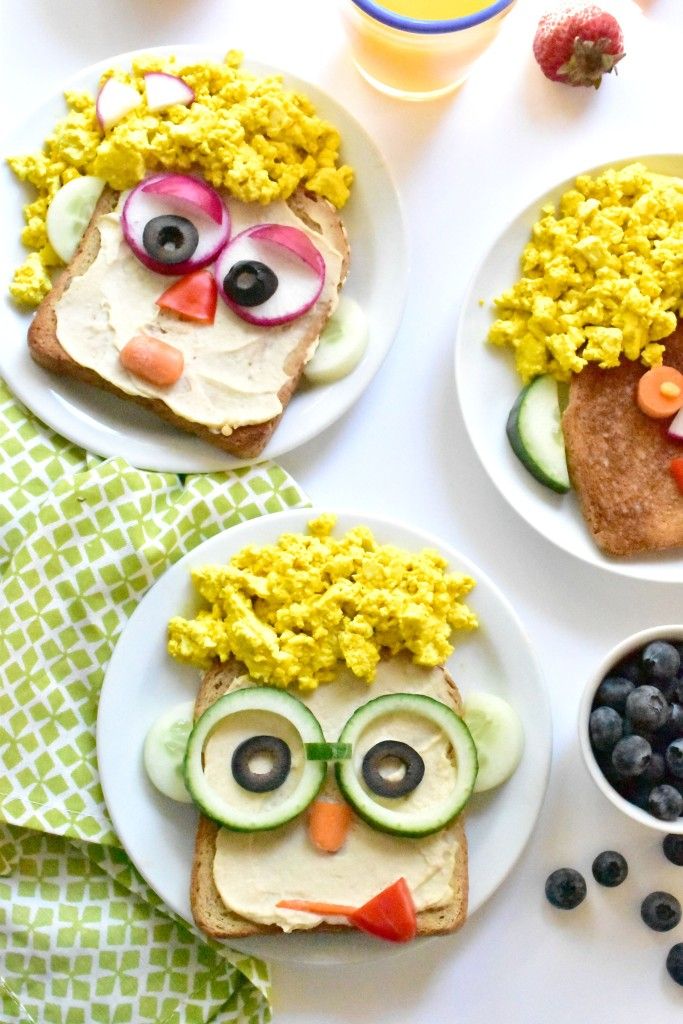 By actively communicating with your child, setting an example, you instill good eating habits.
Only good things should be spoken at the table. The situation should help the child to relax, then the appetite will be good and the mood will be friendly. Children can help you with serving and decorating dishes. When serving vegetables and fruits, ask the children what vitamins and minerals they contain and why they are so useful. In order to organize proper nutrition for a child, you need to follow several important rules:
Rule 1
Food should be varied.
This is an important condition for the child's body to receive all the substances necessary for growth and development. Every day, the child's menu should include: fruits and vegetables; meat and fish; milk and dairy products; grain products (bread, cereals, cereals). Insufficiency or excess of food consumed by a child can adversely affect the activity of the gastrointestinal tract, contribute to metabolic disorders, increase overweight (even to various degrees of obesity) or lead to malnutrition.
If the child refuses to eat a healthy dish, invite him to experiment and make the dish unusual.
So, with the help of dried fruits and nuts, you can put a funny face on porridge, use ketchup and greens to draw a pattern on scrambled eggs, put mashed potatoes on a plate in the form of a snowman figure, etc.
What should not be used in children's nutrition:
Offal other than liver, tongue, heart; blood, liver, raw smoked sausages.
Deep-fried food and culinary products, chips.
Curds, condensed milk with vegetable fats.
Koumiss and fermented milk products containing ethanol (more than 0.5%).
Cream confectionery containing vegetable protein.
First and second courses based on fast food concentrates.
Vinegar, mustard, horseradish, hot peppers and other hot spices and food products containing them, including hot sauces, ketchups, mayonnaises and mayonnaise sauces.
Pickled vegetables and fruits.
Natural coffee and carbonated drinks, apricot kernels, peanuts.
Products, including confectionery, containing alcohol.
Food products containing a large amount of food additives in their composition (information is indicated by the manufacturer on consumer packaging).
Dry concentrates for cooking first and second courses (soups, Dosherak vermicelli, cereals).
Rule 2
Your child should eat regularly.
Children's diet is essential for the body's absorption of nutrients. Preschool children are recommended to eat 4-5 times a day, every 3 hours, at the same time, distributing the diet as follows: breakfast - 25%, lunch - 35%, afternoon snack - 15%, dinner - 25% . At school age, it is advisable to have four meals a day, every 4 hours with an even distribution of the daily ration: breakfast - 25%, second breakfast - 20%, lunch - 35%, dinner - 20%.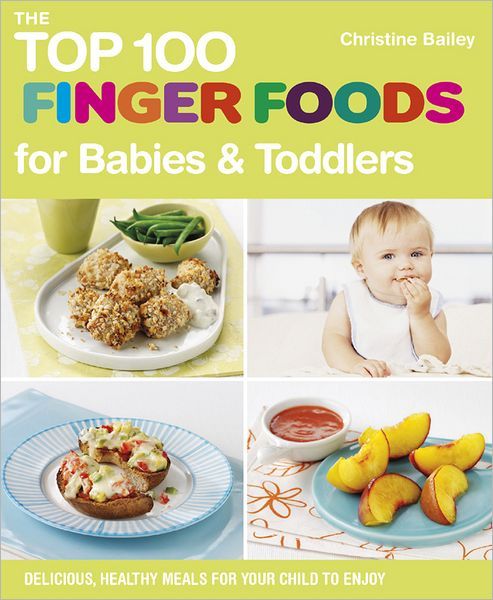 Try to stop snacking and teach your child to eat only at the table. If this still doesn't work, offer fruit, biscuits, juice for a snack - food that will help drown out hunger, but will not ruin your appetite.
Proper organization of meals at school in the form of hot school breakfasts and lunches in long-day groups, whose diet should be 50-70% of the daily norm, is an important health-improving measure for student children, which parents, unfortunately, have little are paying attention. Eating sandwiches, pizza, chips, chocolate bars is harmful because - this food is inferior in composition and also irritates the stomach, contributing to the development of gastritis.
Rule 3
A child's diet should replenish his daily energy expenditure.
If your child is overweight, limit the amount of sweets and high-calorie desserts, empty the refrigerator. Put a bowl of fruit on the table, a plate of whole grain bread.