Food chart for newborn babies
Baby formula feeding chart: How much formula by weight and age
Is your baby getting too much or too little formula? It's an important question that worries many new parents, especially those with newborns. When deciding how much formula to give your baby, it's important to watch their hunger cues as well as looking at guidelines based on age and weight. In general, before they're eating solids, babies need 2.5 ounces of formula per pound of body weight each day.
These guidelines are for babies who are exclusively formula-fed for the first 4 to 6 months, and then fed a combination of formula and solids up to age 1. If your baby is getting a combination of breast milk and formula, talk to their doctor for separate advice.
Your pediatrician can tell you where your baby falls on the growth charts, make sure they're growing steadily on their own growth curve, and help you ensure that they're getting a healthy amount of formula. If you're ever worried about your baby's growth, behavior, or development, talk with their doctor.
How much formula for a newborn
For the first few days, offer your newborn 1 to 2 ounces of formula every 2 or 3 hours. (At first, newborns may only take a half ounce of formula at a time.)
After the first few days, give your newborn 2 to 3 ounces of formula every 3 to 4 hours.
Initially it's best to feed your formula-fed newborn on demand, whenever they show signs that they're hungry. Because your little one can't tell you when they want a bottle, you'll need to learn to read their hunger cues. Crying is often a late sign of hunger, so if you can, try to catch the earlier signs that it's time for a feeding.
Here are some hunger cues to watch for:
Smacking or licking their lips
Rooting (moving their jaw, mouth, or head in search of food)
Putting their hands to their mouth
Opening their mouth
Fussiness
Sucking on things
Becoming more alert
Crying
As time passes, your newborn will begin to develop a fairly regular feeding schedule.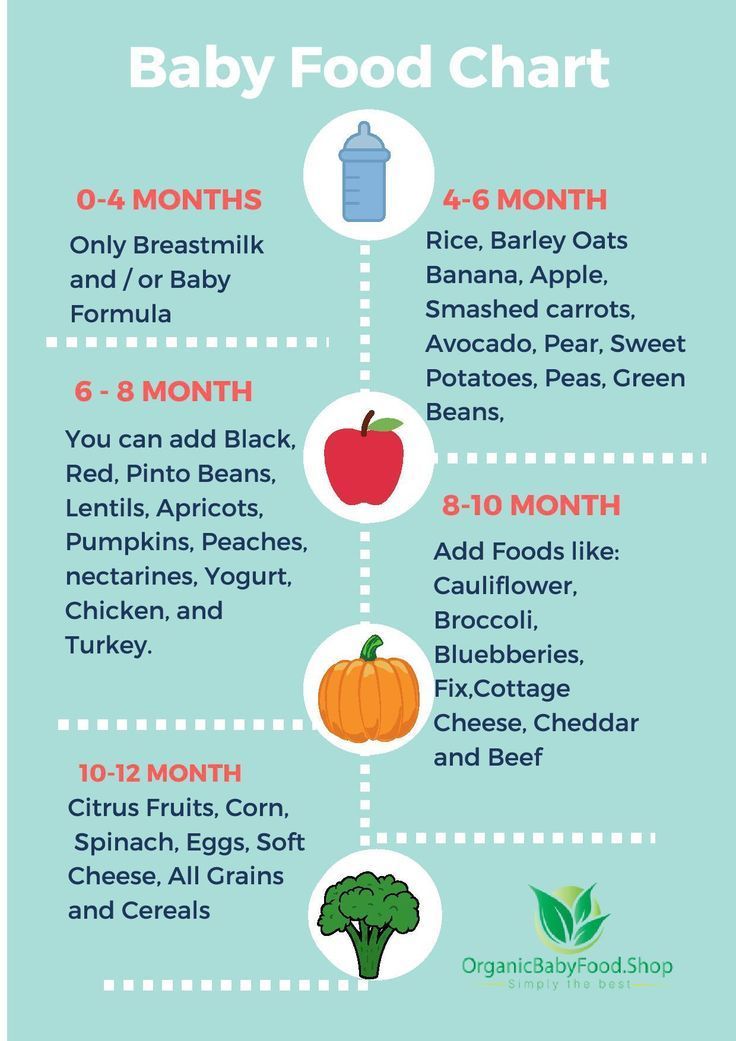 You'll become familiar with their cues and needs, and knowing when and how much to feed them will be much easier.
Formula feeding chart by weight
During the first 4 to 6 months, when your baby isn't eating solid foods, here's a simple rule of thumb: Offer 2.5 ounces of formula per pound of body weight every 24 hours, with a maximum of about 32 ounces.
| Weight | Ounces of formula |
| --- | --- |
| 6 pounds | 15 fl oz every 24 hours |
| 7 pounds | 17.5 fl oz every 24 hours |
| 8 pounds | 20 fl oz every 24 hours |
| 9 pounds | 22.5 fl oz every 24 hours |
| 10 pounds | 25 fl oz every 24 hours |
| 11 pounds | 27.5 fl oz every 24 hours |
| 12 pounds | 30 fl oz every 24 hours |
These numbers aren't rigid rules. They offer a rough estimate for what your baby may need. Some babies will grow well while taking less than the recommended amount, while others consistently need more.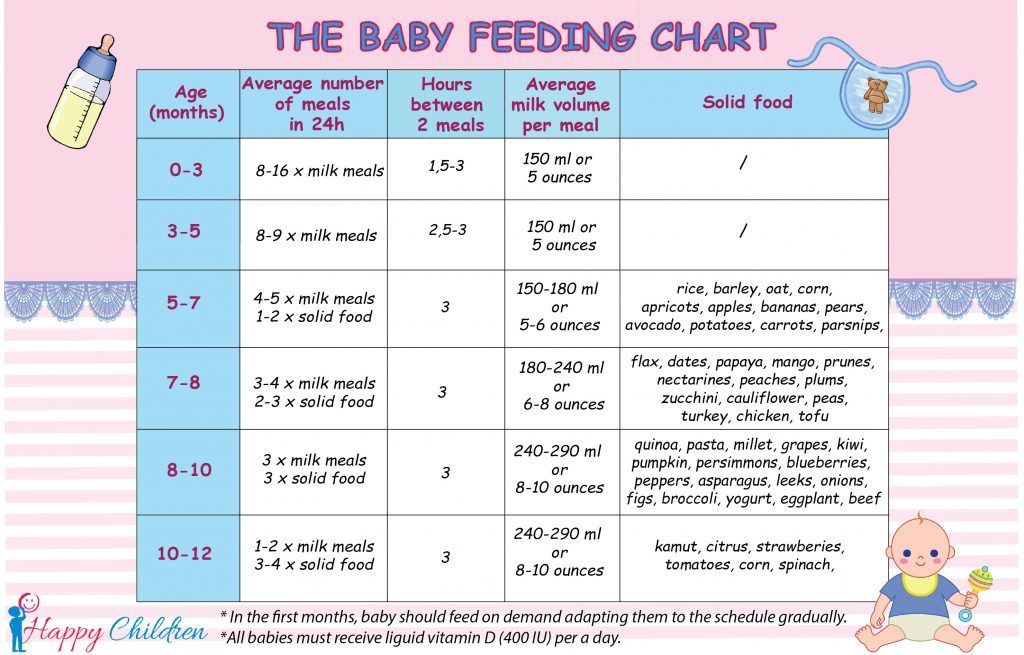 Your baby's daily feedings will also vary according to their individual needs – in other words, they may want a bit more on some days and a bit less on others.
Formula feeding chart by age
Here are typical amounts per day based on age:
| Age | Ounces of formula |
| --- | --- |
| Full-term newborn | 2 ounces per bottle every 3 to 4 hours |
| 1 month old | 3 to 4 ounces per bottle every 3 to 4 hours |
| 2 month old | 4 to 5 ounces per bottle every 3 to 4 hours |
| 3 month old | 4 to 6 ounces per bottle every 3 to 4 hours |
| 4 month old | 4 to 6 ounces per bottle, 4 to 6 times a day |
| 5 month old | 4 to 6 ounces per bottle, 4 to 6 times a day |
| 6 month old | 6 to 8 ounces per bottle, 4 to 5 times a day |
| 7 month old | 6 to 8 ounces per bottle, 3 to 5 times a day |
From 8 months old until their first birthday, you can expect your baby to have 7 to 8 ounces per bottle, 3 to 4 times a day.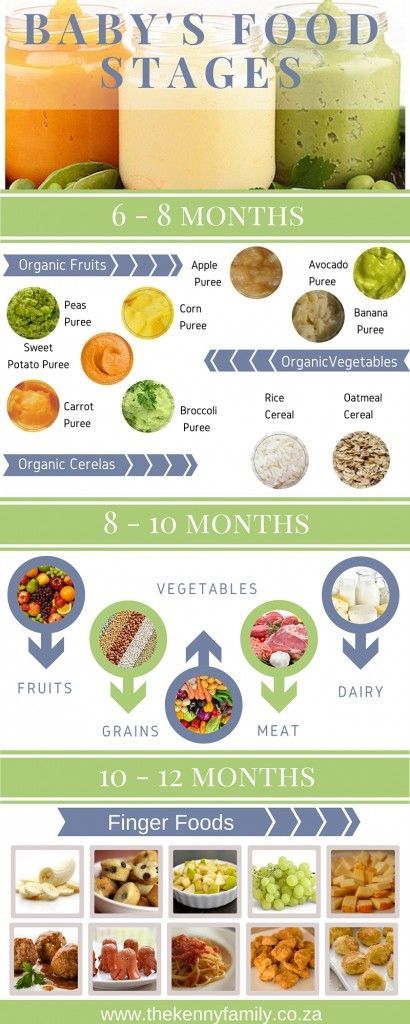 As your baby gets older – and their tummy gets bigger – they'll drink fewer bottles a day with more formula in each. It's important not to overfeed your baby so they'll stay at a healthy weight. Your baby shouldn't have more than 32 ounces of formula in 24 hours.
When they reach their first birthday, they can stop drinking formula and transition to cow's milk in a bottle, sippy cup, straw cup, or open cup. Limit your toddler to 16 to 24 ounces (2 to 2.5 cups) a day of whole milk, so they have room for other healthy foods.
Signs that your baby's getting enough formula
Here are signs that your baby's getting all the formula they need:
Steady weight gain. They continue to gain weight after their first 10 days and follow a healthy growth curve during their first year. (Most babies lose up to 7 to 10 percent of their birth weight in the first few days and then regain it by the time they're about 2 weeks old.)
Happy baby. They seem relaxed and satisfied after a feeding.
Wet diapers. They wet two to three diapers a day in the first few days after birth. Over the next few days, the amount should increase to at least five to six wet diapers a day.
Signs your baby's getting too much formula
Babies are usually good at eating the amount they need, but bottle-fed babies can drink too much at times. Here are the signs that they're getting too much formula:
Vomiting after a feeding may be a sign that your baby had too much. (Spitting up is normal, vomiting isn't.)
Tummy pain after a feeding can also be a sign of overfeeding. If your baby draws up their legs or their tummy seems tense, they may be in pain. (See other possible reasons for stomach pain in babies.)
If your baby seems to want to eat all the time, even after finishing a bottle, talk to your pediatrician. Using a pacifier may help soothe their need to suck.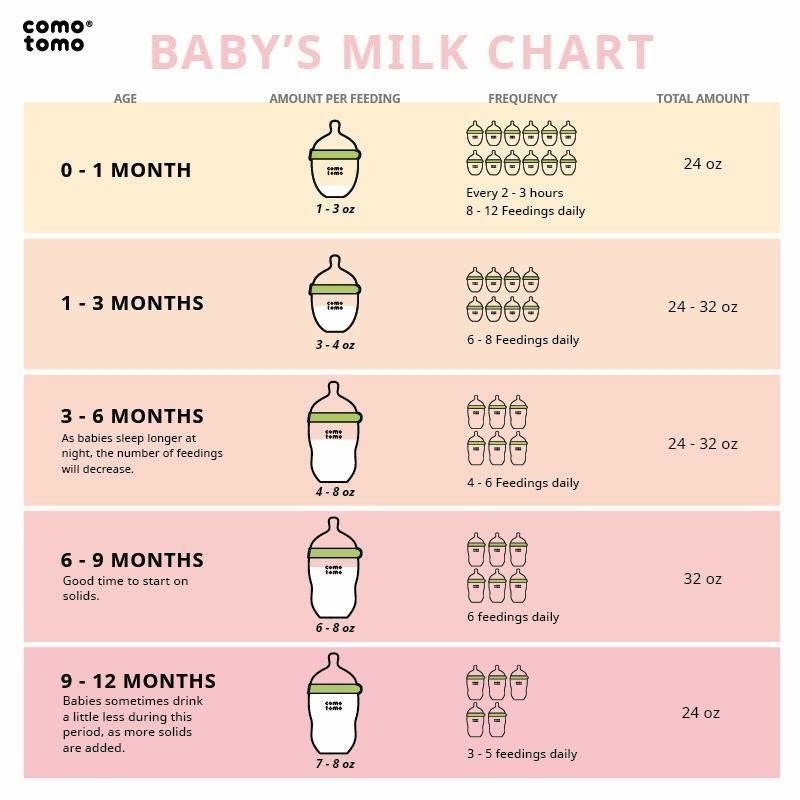 Formula-feeding tips
In general, babies eat when they're hungry and stop when they're full, so resist the temptation to encourage your baby to finish each bottle. Overfeeding during infancy can contribute to obesity later in life.
Don't respond to your baby's every cry with a bottle. They may be crying because their diaper is wet, they're cold or hot, they need to be burped, or they want to be close to you. (Learn more about why babies cry, and how to soothe them.)
Your baby may be hungrier than usual during growth spurts. These typically occur 10 to 14 days after birth and around 3 weeks, 6 weeks, 3 months, and 6 months of age.
Read more:
Formula Feeding Problem Solver
How to safely store and use formula
advertisement | page continues below
Baby's first foods: The 10 best foods for babies
These 10 first foods are ideal for your baby because they're full of essential nutrients, reasonably priced, easy to prepare, and delicious.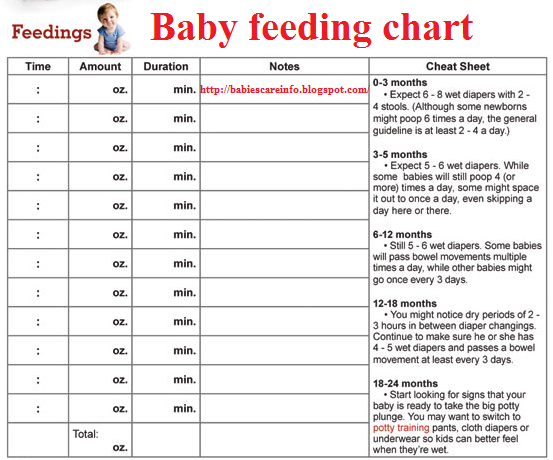 Avocados contain healthy fats, while bananas are loaded with potassium. Blueberries are bursting with antioxidants, whereas broccoli offers fiber and folate. Both lentils and meat are packed with protein. Prunes can help with constipation, and yogurt helps form healthy bones and teeth. Sweet potatoes and winter squash are great sources of beta-carotene and vitamin C. 
According to the American Academy of Pediatrics, it's important to offer your baby a variety of healthy foods. There are lots of healthy, baby-friendly foods out there, but these 10 recommended by doctors and dietitians alike stand out from the pack. From vitamin-rich fruits and veggies to meats and beans loaded with protein, these superfoods are full of essential nutrients, reasonably priced, easy to prepare, and delicious.
Many are also favorite first foods. Before introducing solids, talk to the doctor about your baby's readiness for solids, and which foods to introduce and when. Then introduce foods one at a time, waiting at least three days after each new food to watch for any allergic reaction.
Avocados
BabyCenter parents are all about avocado as a first food. This buttery fruit-vegetable is rich in healthy unsaturated fats that help boost brain development. In fact, the fat composition of avocados is somewhat similar to that of breast milk.
Serving ideas: Mash avocado with a fork, or make baby guacamole.
Bananas
Known as a good source of potassium, this grab-and-go fruit also contains vitamins B6 and C, fiber, and magnesium.
Serving ideas: Make banana and mango puree. Or, for your little one's first smoothie, puree banana and peach chunks with whole-milk yogurt.
Blueberries
Blueberries are bursting with antioxidants. The deep, brilliant blue of these berries comes from flavonoids that benefit your baby's eyes, brain, and even urinary tract.
Serving ideas: Blend or mash blueberries well and swirl a spoonful of the juicy purple puree into yogurt, or top silky coconut milk rice pudding with blueberry compote.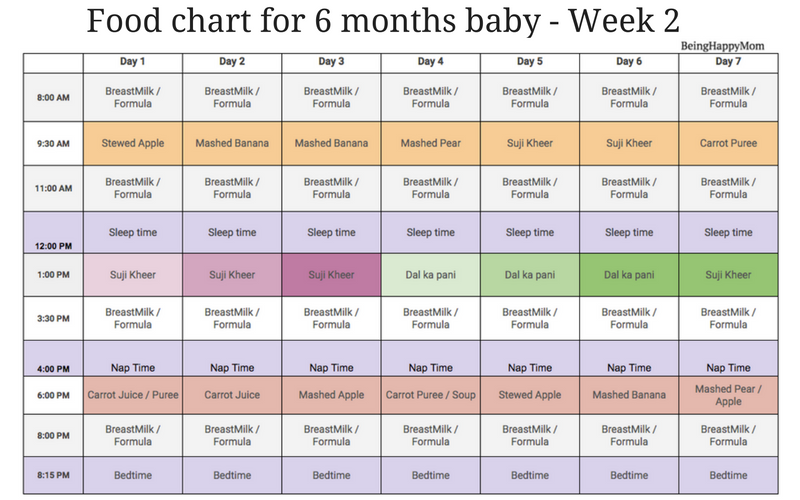 Broccoli
This cruciferous vegetable is a rich source of essential nutrients, including fiber, folate, and calcium. Introduce your baby to broccoli's bold flavor early, and you'll be expanding their tastes and encouraging a lifelong love of green vegetables.
Serving idea: Steam until soft, cut into pieces small enough for your child to eat safely, and then chill. Steaming takes the bite out of broccoli, and some babies prefer the texture and taste when it's cold.
Lentils
Beans and other legumes pack lots of lean protein and fiber. But unlike larger beans, little lentils simmer into a pleasing mush just right for baby bites. They're also one of the cheapest healthy foods you can buy.
Serving ideas: Cook finely diced carrots along with the lentils. As your baby gets older, double up on nutrient-rich foods by making lentil and spinach stew.
Meat
Lack of iron can cause anemia. The American Academy of Pediatrics recommends meat as a first food because it's such a great source of protein, zinc, and iron, especially red meat and dark poultry meat.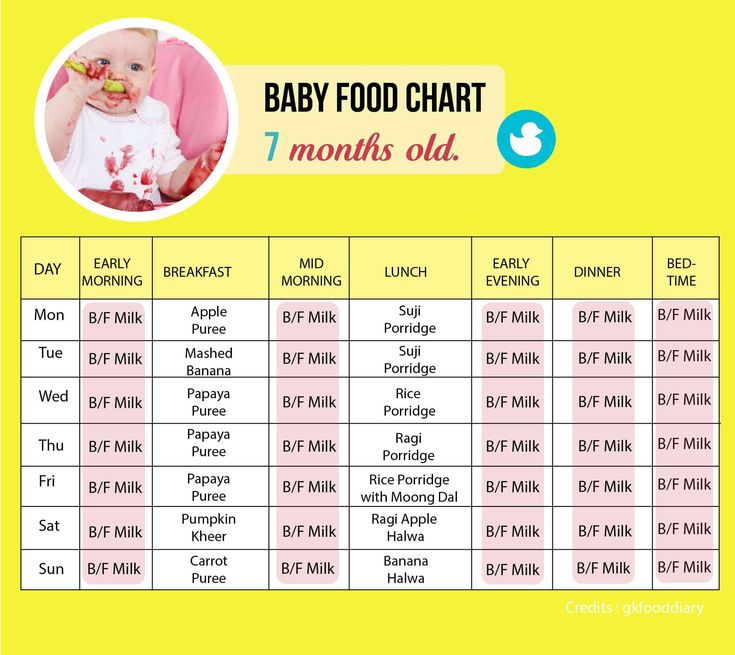 Plus, babies absorb iron more easily from meat than from iron-fortified cereals, another common first food.
Serving ideas: If your baby is new to solids, try our easy turkey or chicken puree recipe. As they get older, introduce new flavors with chicken curry with green beans and zucchini or shepherd's pie.
Prunes
Whether you call them "prunes" or "dried plums," these humble fruits don't sound glamorous – but they're soft, sweet, and full of fiber. Your baby may suffer from constipation when switching to solids, as it's a big change for their system. Add pureed prunes to your baby's diet to aid digestion and keep things moving.
Serving ideas: Serve pureed prunes alone or mixed with other foods, such as oatmeal, cereal, or applesauce, for a naturally sweet treat.
Sweet potatoes
Sweet potatoes are one of the more popular first foods for babies, who tend to like both their sweetness and texture. These colorful root vegetables are packed with beta-carotene, vitamin C, and minerals, including iron and copper.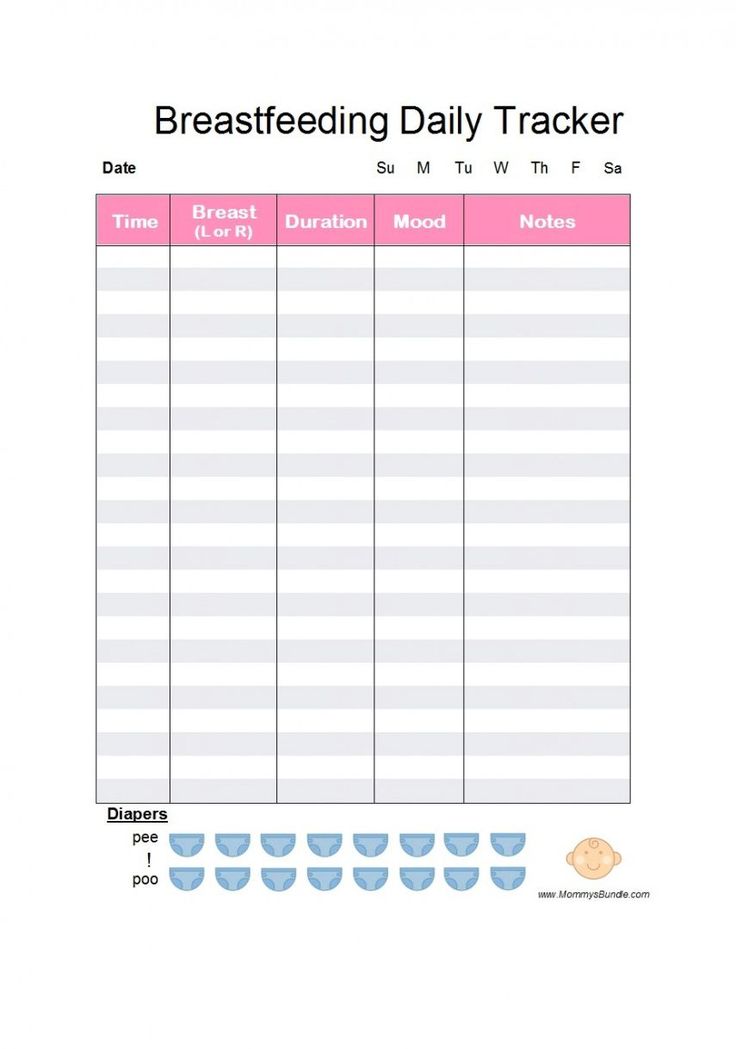 Serving ideas: Serve sweet potato puree alone or swirled into pureed chicken or turkey.
Winter squash
Orange- or yellow-fleshed hard winter squashes such as butternut, acorn, and pumpkin boast many benefits, one of which is they're exceptionally rich in beta-carotene, recognized for being great for eyes. Squash is also an excellent source of vitamin C. Natural sweetness and a creamy texture add to the appeal of winter varieties.
Serving ideas: Roast a winter squash like butternut, scoop out the flesh, and puree it for an easy first food. As your baby gets older, introduce new flavors and textures with dishes like smashed chickpea and butternut chili.
Yogurt
Creamy yogurt is rich in calcium and vitamin D, necessary for healthy bones and teeth. Your baby can have it at 4 to 6 months, long before they'll be ready for cow's milk.
Opt for plain yogurt with no added sugar. Also look for a brand with the most live cultures, which help regulate the good bacteria in your baby's digestive tract.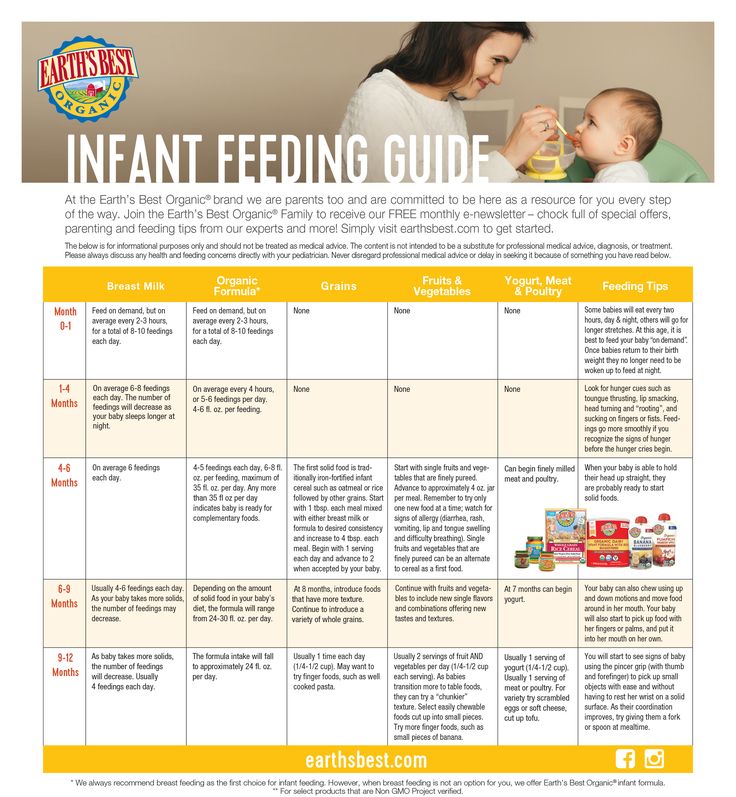 Make sure you pick up whole-milk yogurt – babies need the calories from fat.
Serving ideas: Yogurt is fine on its own, or swirl in pureed berries or other fresh fruit, applesauce, or mashed avocado.
Breastfeeding norms for newborns
When a child is born in a family, parents have many questions about the proper care of the baby. One of the most frequently asked questions is related to breastfeeding norms.
Dry initial milk formula adapted by Valio Baby 1 NutriValio for feeding children from birth to 6 months More
Follow-up dry milk formula adapted by Valio Baby 2 NutriValio for feeding children from 6 to 12 months Read more
Dry milk drink "Baby milk" Valio Baby 3 NutriValio for feeding children over 12 months Read more
Starting from the first feeding and in the first days of life, the child receives colostrum.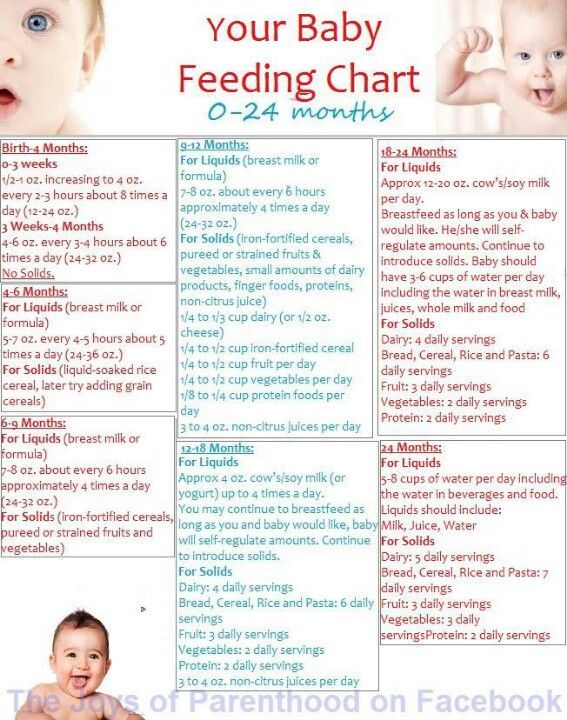 It is very nutritious. The newborn eats little, but remains full. The volume of the stomach in babies in the first days of life does not exceed 10 ml. In one day, a baby eats about 100 ml of breast milk. This volume is increasing every day. For a baby older than 10 days, it is very easy to calculate the feeding rate. To do this, you need to multiply the number of days lived by 10. The amount of food eaten per day should be 1/5 of the baby's body weight.
To determine the rate of feeding children from the first month of life to a year, experts have developed the following table for calculating the volume of feeding:
You can also determine the correct amount of food for feeding a baby, focusing on the age, weight, behavior and development of the child.
At present, the so-called free-feeding regimen is recommended, i.e., to give the child a breast not according to the schedule, but at his first request, including at night. This allows the baby to take full advantage of the first milk - colostrum, which is characterized by a high concentration of antimicrobial factors, which prevents the possibility of infection of the newborn.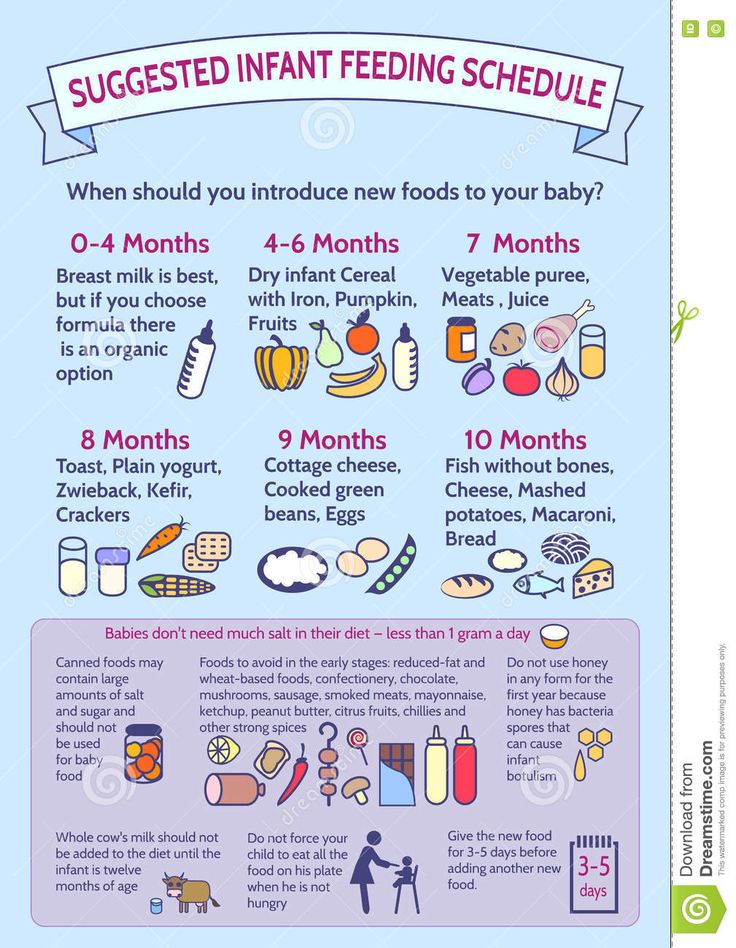 Colostrum, which contains a high percentage of protein and minerals, even in small quantities satisfies the nutritional needs of the child. In addition, the entry of colostrum into the child's digestive tract ensures a faster "maturation" of the intestinal mucosa. A mother can learn to correctly identify the "hungry" cry of her child: at the same time, he turns his head in search of the mother's breast, smacks his lips, cries loudly, insistently. Usually, with a free-feeding regimen, a newborn baby receives breasts up to 10-12 times a day. on, initiating the secretion and release of milk. It has been shown that with free feeding, the volume of milk is 1.5 times higher than with hourly feeding. Subsequently, as the child grows, he usually develops his own feeding regimen by 2-3 months - from 6 to 8 times a day and, as a rule, without a night break. Observations show that with this feeding regime, children are distinguished by calm behavior, good mood, sleep soundly, give normal weight gain, and mothers produce more breast milk and the ability to secrete it lasts longer.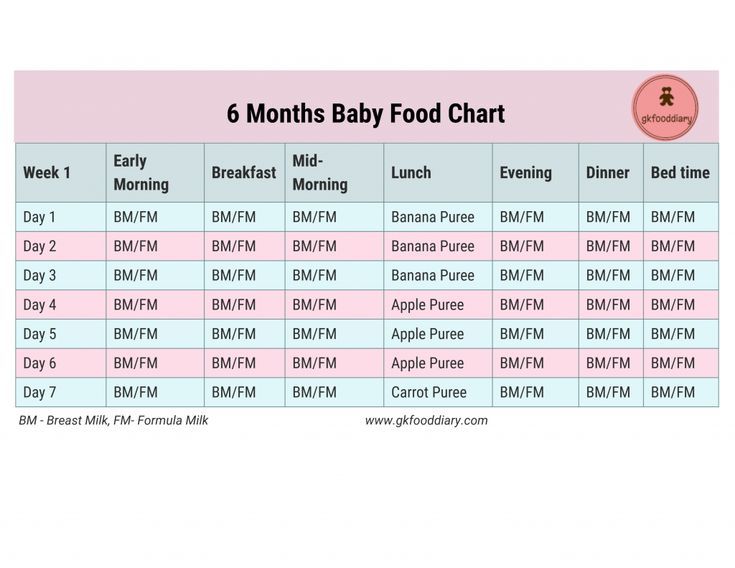 How can you tell if your baby is getting enough milk?
There is a so-called "wet diaper test". If the baby receives the necessary daily nutritional intake, he pees an average of 16-18 times. At the same time, 6-8 or more richly filled diapers are usually spent per day.
You can also determine if a child is getting enough nutrition by observing how much weight he gains each month. Infants from 2 to 13 weeks of age should gain between 170 and 200 grams per week.
Keep track of whether the baby grows out of the clothes he wears and out of diapers. If the baby eats properly, then on the 10-14th day of life, he returns to his original weight at birth. Babies who get enough food also sleep well and look cheerful and cheerful.
#PROMO_BLOCK#
Learn more about proper breastfeeding and check out our blog for tips.
3.11 37
Power supply
Share:
print
Ivargizova Oksana
Medical Institute.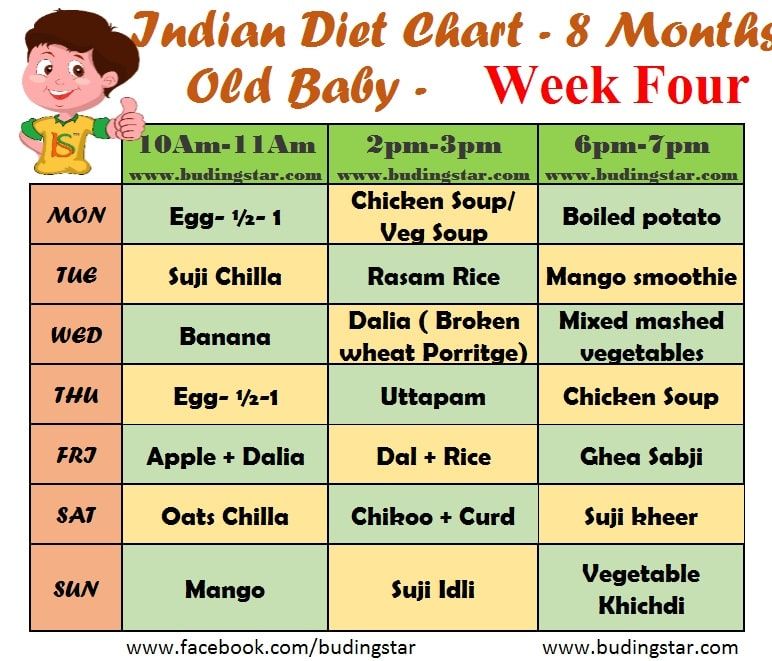 Pavlova, specialization - pediatrics
Author: Reetta Tikanmäki
Palm oil in baby food
Infant milk formulas are made from cow's milk. However, in terms of fat composition, it differs significantly from that of the mother.
Read
Author: Ivargizova Oksana
How to choose milk formula for a baby
Breast milk is the best food for a newborn baby. It contains all the necessary nutritional components that fully meet the needs of the child and are necessary for his healthy and harmonious development.
Read
Show all
How much a newborn should eat: feeding chart
Contents
Listen to the experts
Design rates

First weeks of life
One to four months
Five-six months
Seven to twelve months

How much breast milk should a newborn eat: table
Breast milk is not enough or not at all: what to do
Norms and stages of the introduction of complementary foods

First stage - vegetables
Second stage - cereals
Third stage - fruit
Fourth stage - meat
Fifth stage - new flavors

Sample daily diet for a 6-8 month old baby
FAQ
Listen to the experts
Pediatricians have long calculated norms for the consumption of milk or formula by the child, the allowable intervals between meals, as well as the norms for weight gain and height depending on the age of the baby.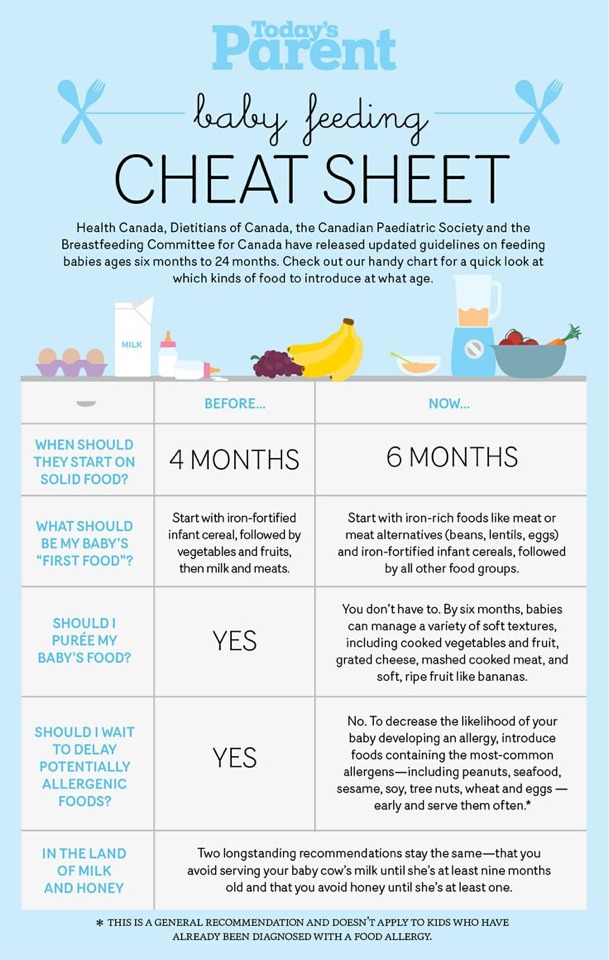 All these data are usually voiced to parents during a doctor's appointment and entered into the card for further assessment of the child's condition. Comparison of the actual weight and the prescribed norms allows you to find out whether the child is eating well enough and, if necessary, to correct mistakes made during feeding. If something is not clear to you at the appointment with the pediatrician, do not be afraid to ask again and clarify. After all, only a specialist can give competent recommendations specifically for your baby, based on the results of an examination or analysis. The advice of friends, grandmothers and mothers from various forums may be good, but they do not take into account the individual characteristics and needs of your child's body. So, they may not work or even hurt.
Each stage of a baby's development is unique and is associated with new questions from parents. Get expert advice, personalized emails and the chance to test products with us for free!
REGISTER
Calculation norms
1.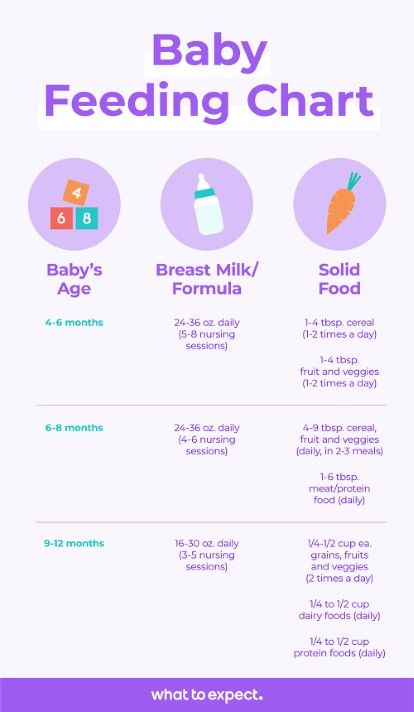 First month of life
As soon as the baby is born, it is immediately brought to the mother's breast to feed. This helps to strengthen the immunity of the baby and stimulates lactation in the mother. During this period, there is still no milk in the breast, but there is a very nutritious transparent sweetish liquid - colostrum. It is released in the first two or three days after birth and supplies the child with all the necessary substances. To eat, the baby needs a few drops: on the first day of life, the small stomach holds only 7 milliliters. On the second day of life, the baby begins to eat more often. It needs to be fed on demand or every two to three hours, while the baby eats within 10-20 milliliters at one time. Thus, per day the norm will be approximately 90 milliliters. Starting from the third day after birth, the mother actively produces breast milk, the volume of which increases as the child grows. In the first week of life, the baby should eat from 50 to 80 milliliters of milk at a time, and 400 milliliters per day.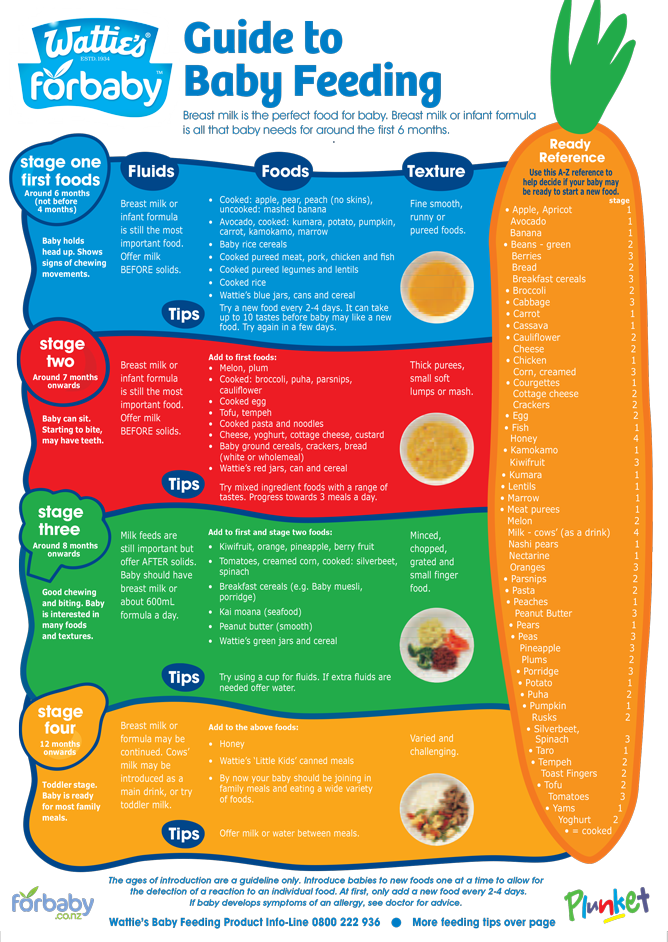 At two weeks of age, the daily ration should be 20% of the weight of the newborn, and closer to a month - about 600 milliliters. It is important to note that these figures are approximate. Each baby needs its own, certain amount of milk or mixture, depending on individual characteristics: height, weight, mother's milk quality, calorie content of the mixture and the rate of development of the baby. See also: Breastfeeding: first steps after childbirth
2. One to four months
Every day the baby grows, gains weight and increases his daily portions of milk. Having reached the month, the baby is already eating 90-100 milliliters six to seven times a day. After one month, the norms become as follows:
At two months, the child should eat from 120 to 150 milliliters at a time. The daily norm, therefore, is 700-800 milliliters.
A three-month-old baby should eat between 150 and 180 milliliters. In this case, it is recommended to observe the frequency of feeding no more than six to seven times a day.
From the fourth month, babies need 180-210 milliliters of milk or infant formula. The average amount per day is not less than 1/6 of the baby's weight.
3. Five to six months
A six-month-old child normally eats 210-240 milliliters at a time, and the total amount of food per day should be 1/7 of body weight, or 800-1000 milliliters. Also, if there are no contraindications, complementary foods are introduced from six months.
4. Seven to twelve months
During this period, a single portion of breast milk for a baby ranges from 210 to 240 milliliters. At the same time, the average amount per day is not less than 1/8 of the child's body weight. Vegetable, fruit and meat purees, dairy-free and milk porridges are introduced into the diet (if the baby is not allergic to cow's milk proteins).
Below is a table that describes in detail the daily intake of a newborn for each age up to a year.
How much breast milk should eat a newborn: table
3-4 days
20-60
200–300
1 week
50–80
400
2 weeks 9000-90–90
1 /5 masses of the child
1 month
100–110
600
2 months
120–150
800
3 months
150–180 9000 9000
1/6 mass of the child
4 months
180–210
1/6 mass of the child
5-6 months
210–240
1/7 mass of the child (800–1000)
7–12 months
210–240
1/8 mass of the child
Important! Remember that every child is unique, has individual characteristics and needs.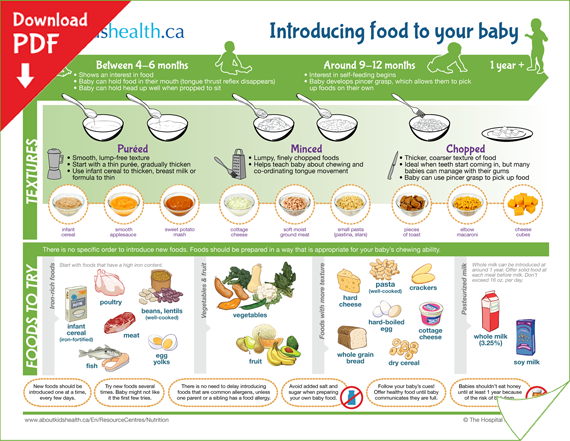 Therefore, slight deviations from the standard indicators are quite possible.
Not enough breast milk or not at all: what to do
When a baby cries after waking up, he is hungry. Modern doctors do not advise mothers to maintain any strict feeding schedule. If the mother gives the baby a breast when he asks, and the baby eats for her own pleasure and at the same time sleeps soundly and well, smiles and is not naughty, then she is full and completely satisfied. See also: The diet of infants But if the baby cries and sleeps poorly, then perhaps he does not have enough milk. In this case, check if the baby is eating his age norm, and try to keep track of this indicator in the future. Found that you don't have enough breast milk? Do not worry, it is better to immediately consult a doctor. The specialist will help you find a way to support milk production and improve lactation.
If you cannot solve the problem and normalize lactation, consult a pediatrician and find the right supplemental formula for your child.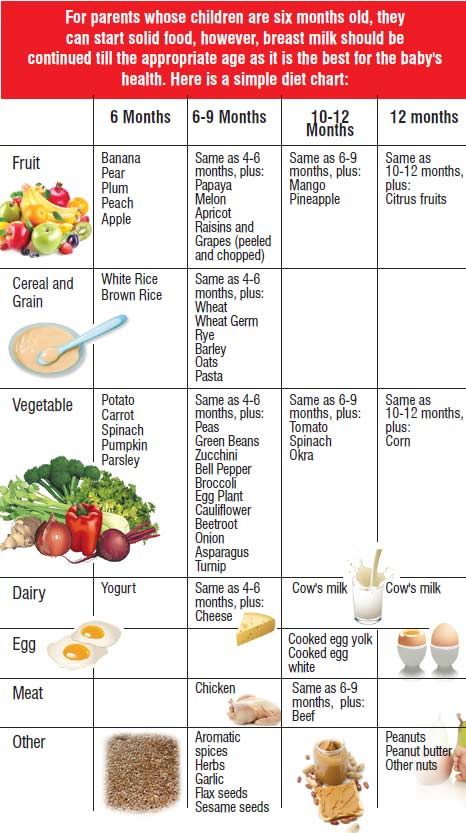 With strict observance of all the doctor's recommendations, instructions for preparation and dosages indicated on the package, the mixture makes it possible to compensate for the lack of breast milk and provide the baby with the necessary amount of nutrients. Important! Even if there is not enough breast milk to fully meet the needs of the baby, try to remain on partial breastfeeding as long as possible. After all, the ideal food for a child is mother's milk.
Complementary feeding rules and stages
As a rule, complementary foods are introduced from the age of six months. Before you start exploring new products, you should consult with your pediatrician. In general, different types of food are introduced in stages, starting with very small portions.
1. First stage - vegetables
According to the World Health Organization, the best starting food is a one-component vegetable puree, such as zucchini, broccoli, cauliflower or potatoes.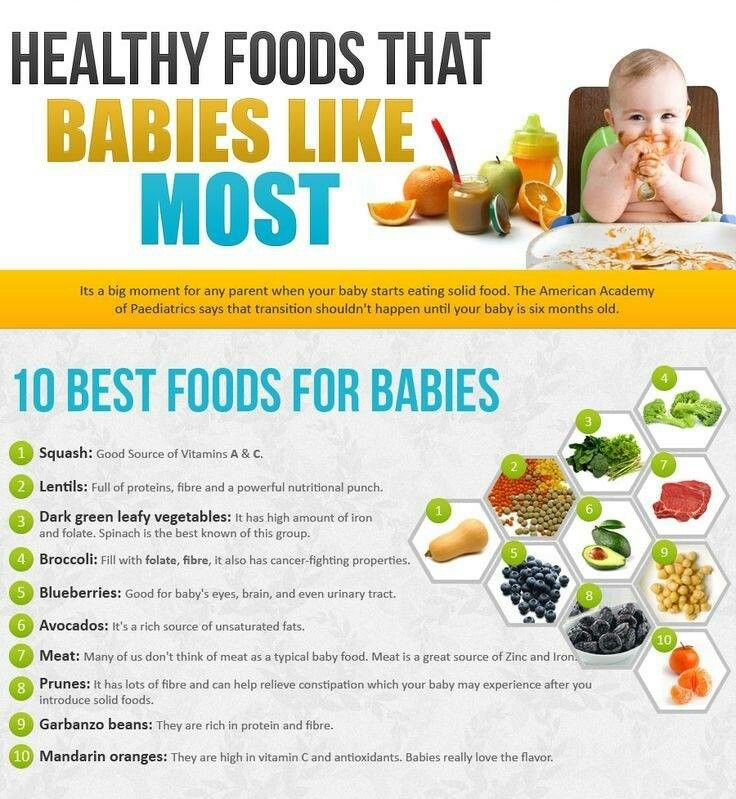 If everything goes well, you can try pumpkin, carrot, pea and tomato puree a little later.
It takes seven to ten days to fully introduce the product into the baby's diet. We start with half or a whole teaspoon once a day until breastfeeding. If there are no allergic or other adverse reactions, you can continue the introduction of this product, gradually increasing the dose to a full serving - 100-150 grams.
2. Second stage - cereals
After the introduction of vegetable puree, we recommend diversifying the baby's menu with cereals. For acquaintance, it is better to choose liquid one-component gluten-free cereals, for example, rice or buckwheat. Then you can add oatmeal or semolina.
The initial portion of porridge is half or one teaspoon. Gradually increase the portion to a full - 150 grams. Find out more: Nestle Baby Cereals: Product Range
3. Stage Three – Fruit
Fruit complementary foods We also start with one-component low-allergenic purees, such as apple, pear, plum, banana.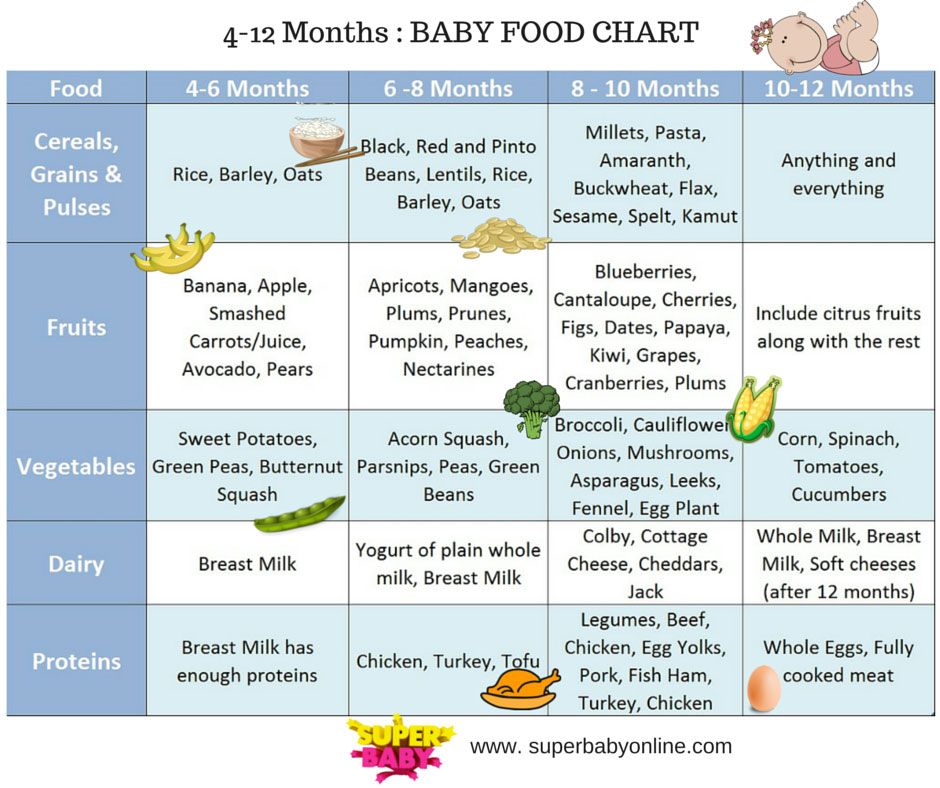 These products are not only tasty, but also contain vitamins and minerals necessary for the child.
Fruit purees are also introduced with caution, starting with half or a whole teaspoon. Gradually, the portion increases to 100-150 grams. Learn more: Gerber Baby Food: Puree Range
4. Stage Four - Meat
Meat is a product necessary for development, rich in iron and protein, which is well absorbed in the body. It is introduced in the form of a homogeneous one-component puree from dietary turkey, rabbit, chicken, veal or lamb.
At the beginning we give a try - half or one teaspoon, over time we bring the portion to 60 grams.
5. Stage five - new flavors
After the successful introduction of the above products, the baby is formed a full-fledged varied menu. So you can introduce the young gourmet to new flavors that could previously provoke an allergy: multi-component purees, fruit and cereal cocktails, children's snacks, pieces of fresh fruits and vegetables.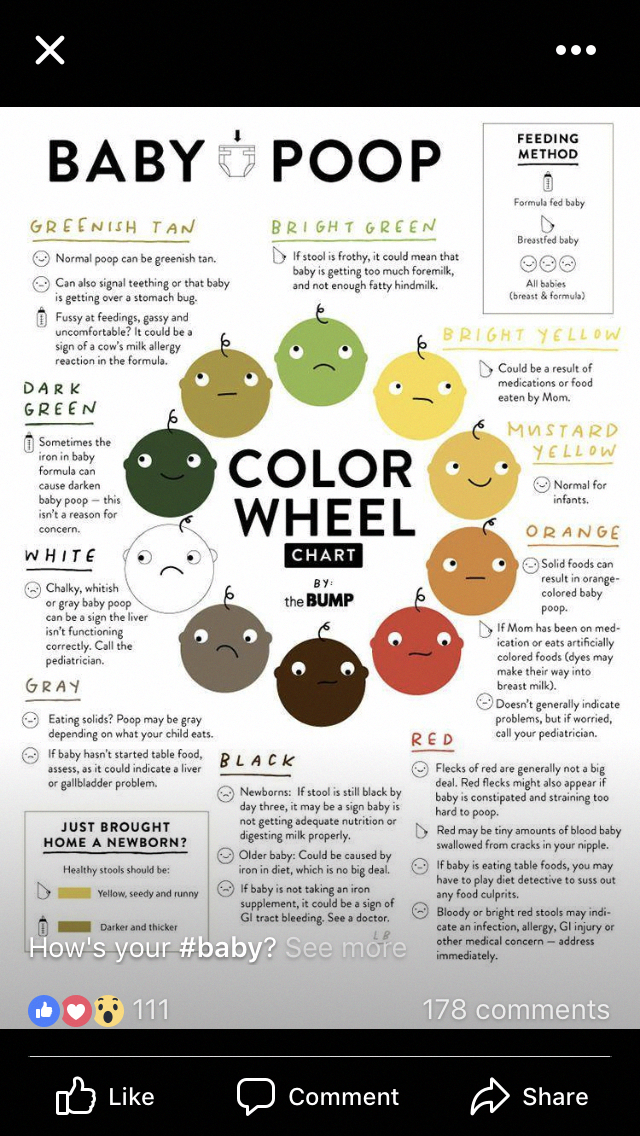 See also: Introduction of complementary foods to children with food allergies
Example of a daily diet for a baby at 6-8 months
A child from six to eight months should be given complementary foods three times a day. Further, at the age of nine to eleven months, the amount is increased to four times a day. To make it easier and clearer, check out two options for a full-fledged daily diet, which outlines what and how much a newborn should eat.
Read also: Feeding a 7-month-old baby: making a menu for the baby
Frequently asked questions
1. How to warm up breast milk?
Use the bottle warmer to warm breast milk that has been stored in the refrigerator. If this is not at hand, put a tightly closed bottle in a container of warm water and hold it there until the milk warms to body temperature - 37 ° C.
2. How often should a newborn eat?
A newborn needs to be fed every 2-3 hours, i.