Free printable baby feeding and diaper log
Why Baby Feeding & Diaper Logs Work (With Printables!)
by Rachel Norman
What's in this post...
Baby logs help you keep track in those early days of feedings, diaper changes, and the little things mom need to do to stay sane.
---
When I had my firstborn, I was feeling all over the place.
We lived in a new house in a new country and I was in control of so little going on around me. What was one thing I could feel good about?
My days with my precious newborn.
In those early days, my midwife wanted me to keep track of diaper changes and how well my lovely fed.
Something to check off when the whole world feels out of control?
DONE
So in case youre in the same spot, wanting to keep track of babys feeds, diaper changes, AND - oh and this is so important - your own basic self-care… then read on.
Why baby logs are helpful
Keeping a baby log can be extremely helpful. Not only does it alleviate the stress of did I do that?…it also makes you feel more in control.
I remember being at the pediatrician with my second and not remembering how many diaper changes my son had….I felt so silly.
Things that are helpful to log are…
Baby feedings with time stamp (including how many ounces and/or what side)
A log of sleeping times
Diapers- including what type of diaper and a time stamp
A daily mood tracker
Mom self care log (remember that its important to take care of you too… see my log printable for details here!)
A grateful list
A log of daily routines
Observational notes for the day
A notation of tweets, or changes that can be made
Logs are helpful when you're trying to get baby onto a routine
One of the best things you can do for baby is to start establishing routines. Start using your log to see what happens in your day and evaluate your trouble spots.
With notes and a clear picture, you can create better routines that benefits everyone.
Newborn Sample Routine
Ultimate Newborn Sleep Schedule
3 Month Old Baby Schedule
Sample 6 to 9 Month Schedule
18 Month Sample Schedule
2 Year Old Sample Schedule
3 Year Old Sample Schedule
Logs are helpful when you start sleep training
As new mothers, our life can easily revolve around babys sleep schedule.
The truth is this….babies ability to sleep well is a direct result of their routine.
I learned early on that if baby was over tired (awake too long), he was so grumpy that he almost couldnt be consoled.
I dont know about you, but for me, my day can sometimes get away from me.

Before I know it… hours have passed and Im on a different schedule than I was on yesterday.
This is not good for a baby who is working on establishing a healthy sleep routine. Babies need a consistent routine to get those healthy habits started.
A baby log can help! Whether you do schedules naturally or not, keeping a log can keep you on track.
If baby is sleeping on a healthy routine, everyone in the house is happier. This is especially true to mom!
Read: Cocooning a Newborn & 7 Reasons Why it Can Be Good For The Family
Mom self care logs are helpful so you don't forget yourself!
Lets be honest for a moment…
How many times have you forgotten yourself or passed on general self help for you because of baby?
Moms tent to ignore their own needs when babies come along. Of course its our job to focus on baby, but we cant stop taking care of ourselves. After all, taking care of ourself will better equip us to take care of baby!
Mom self care log items included in the printable…
Showered/washed face
Brushed teeth
Drank water
Ate a nutritious meal
Laid down to rest/nap
Took a break from a device
Talked with a friend
Prayed or medicated
Read something encouraging
and more…
Get your own baby logs here
Without a doubt, the Daily Logs for Mom and Baby are a useful tool for any mom! Youll feel more in charge and will be able to stop stressing over the little things.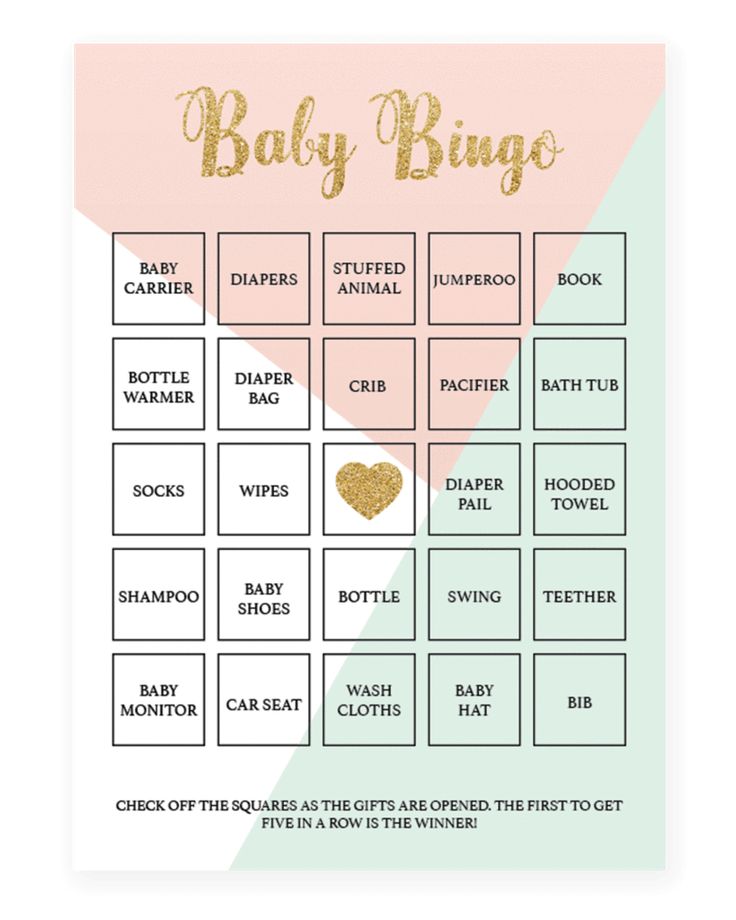 Keep good logs and feel confident!
You got this, momma!
Sources:
The importance of schedules and routines
Routines minimize chaos which promotes resilience and regulation
Routines indicators of predictable family life contributing to childhood development
Family Routines Reboot
Take our 3 day challenge to create life-giving family, child, and self-care routines.
Learn More
::
Filed Under: Baby Schedules & Routines, Routines
Tagged With: Baby, Breastfeeding Hacks, Diaper Hacks, Feeding Tips, New Mom, Newborn
Is Your 1-Year-Old Wearing You Out? Try These Simple Activities
Wind-down Routines Guaranteed to Help Your Baby Sleep
Daily Routine Brainstorm SHEETS
Get my cheat sheets (newborn up to elementary aged kids) and find your family's groove.
Use them for:
nap times
meal times
bedtimes
chore times
play times
AND more!
Reader Interactions
Free Printable Baby Care Log
Use this free printable baby care log to track all the details for your newborn including feeding, diaper change, sleep schedule, and more!
The newborn stage is physically and emotionally taxing for all parents.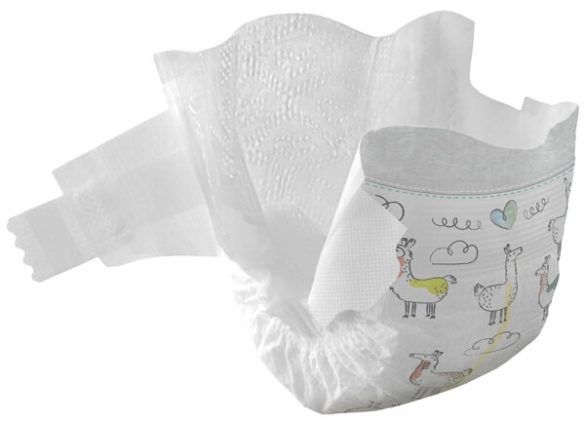 It's best to track all the details on this daily baby care log to help you remember and analyze your baby's routine. If you need to talk to your doctor, you'll have this log of information to refer to with all the details at your fingertips.
Want more ideas like this? Subscribe today and get our weekly newsletter plus other exclusive gifts and offers — all for FREE!
Hello! My name is Linda from tortagialla.com and I'm a mom of two kiddos. Many of my friends are entering the stage of parenthood and I wanted to create this free printable baby care log to share. I remember those early days, lacking sleep and not remembering the events of the day.
Instead of relying on memory when you already have a sleep-deprived brain, use this free printable baby care log to track all the pertinent information. I've created this log sheet to help track feedings, diaper change, sleep, and an open column for all other details. Write down anything you might find useful or need for your family situation.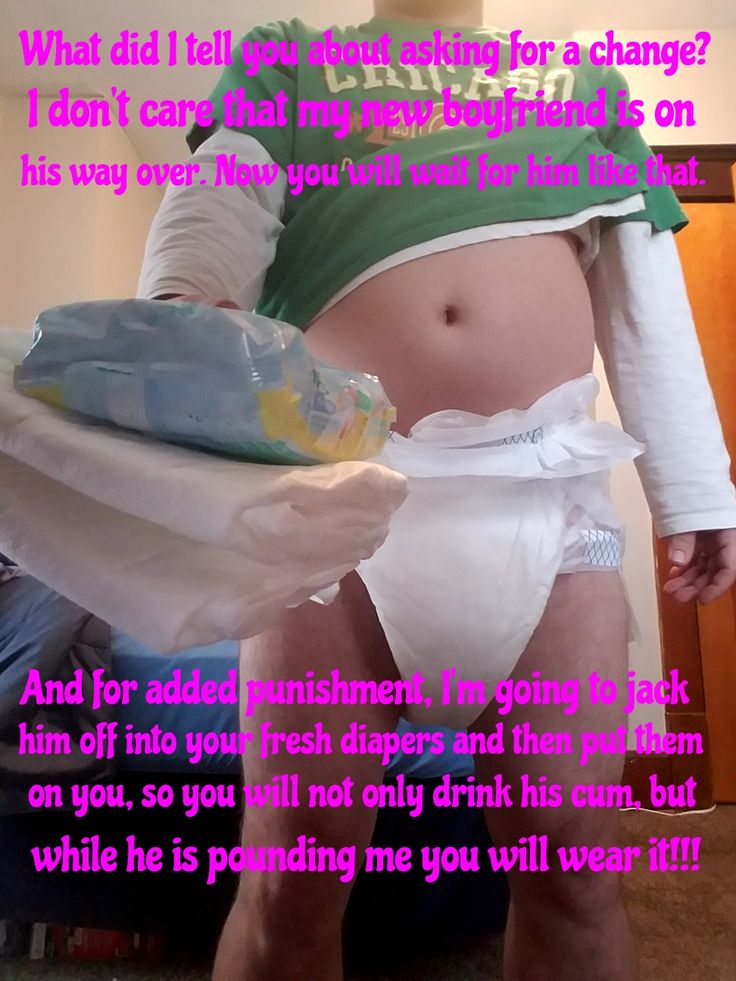 Download Free Printable Baby Care Log
Exclusive for Messy Momma Crafts subscribers, receive this FREE printable by signing up below. You'll get the download link sent directly to your inbox.
Your privacy is important to us. We promise not to spam you or share your information. You can opt-out at any time. See our privacy policy for more information.
All printables from Messy Momma Crafts are for your own PERSONAL USE ONLY.
After you've signed up, watch for an e-mail to confirm your e-mail address and download the free digital printable. Plus you'll have the opportunity to get the Messy Momma Crafts newsletter, as well as product discounts, special offers, and other content that is EXCLUSIVE for Messy Momma Crafts subscribers only.
What You Need:
Sign-up above to download the free printable PDF
Home printer
White paper 
Clipboard and/or Binder
Tips on Using this Free Printable Baby Care Log
This daily baby care log is easy to use for all your baby tracking needs.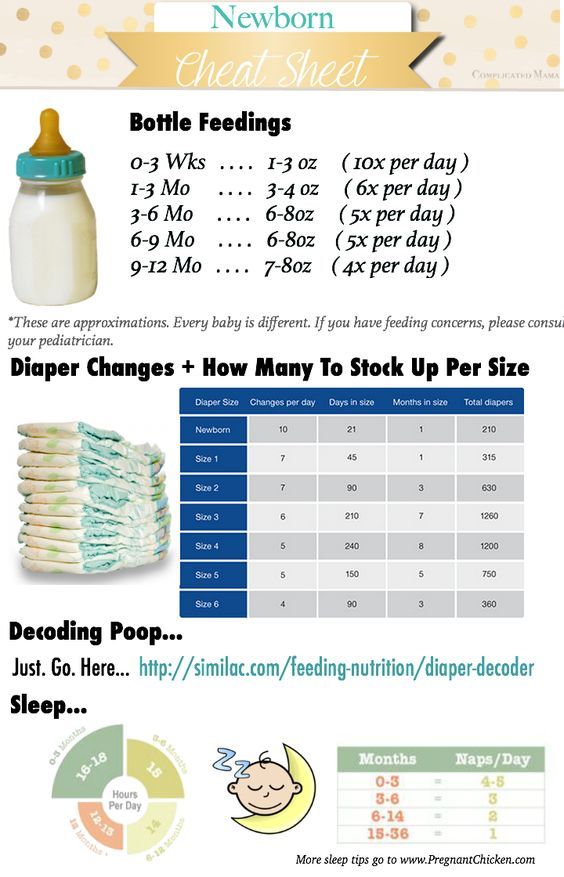 Just print out multiple copies on your home printer as this was designed for regular letter-sized paper. You can also print front and back if you don't feel the need to write more notes on the back side. For those with small handwriting, you can even consider reducing the size and printing 2 copies per page.
Make Your Own Baby Care Logbook
Printing your daily pages at home gives you the most flexibility to reprint and add pages as you go. All you need is a binder or clipboard to keep all your log pages together. However, the easiest way to make your own baby care logbook is to send this free printable baby care log PDF to your local print shop. They can print enough daily pages for months and bind it together into a logbook.
However, if you prefer the DIY method, just print copies at home and put them into a binder for safekeeping. You can keep the binder open on your kitchen counter or desk and make sure to log all the details as you go, day-by-day.
Digital Logging
Another alternative is to use this download in your digital planning apps.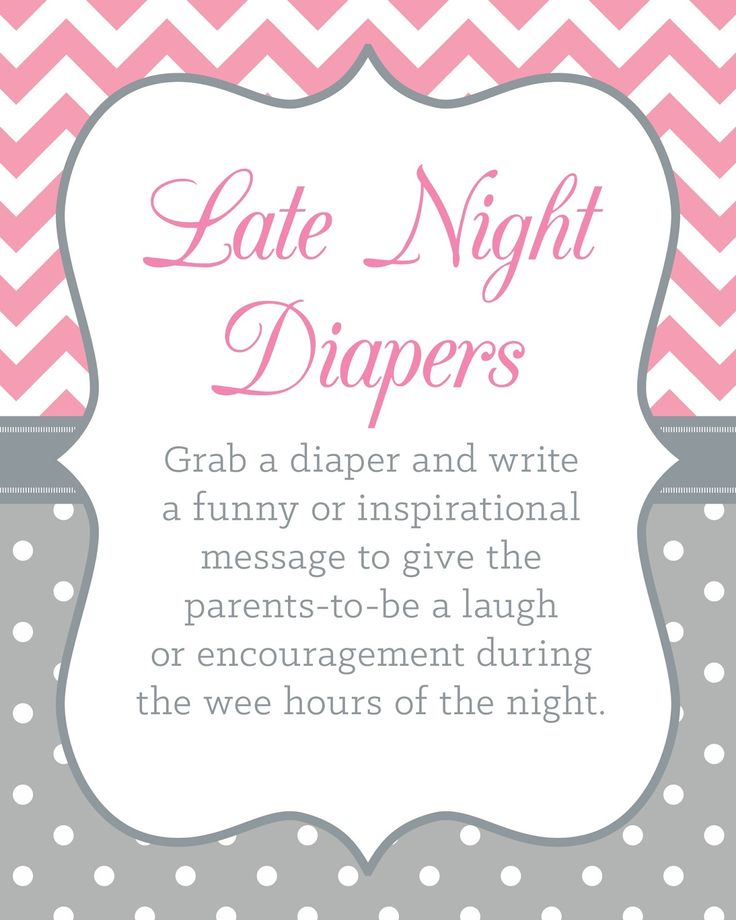 Nowadays many of us take notes and plan on our digital tablets. You can use this baby care log as a template and track details digitally on your tablet, creating another copy for each day.
It's definitely easy to save data digitally and have it always on hand in your tablet. You'll never run out of pages or space to take notes, so this is a great option for those who are comfortable with digital planning and logging.
Write down all the details.
Finally, remember to write down any and all details as you go through your day. Usually most baby care trackers including date, time, feedings, diaper change, and sleep. However, you can track more information in the other column as needed.
Every baby and family has unique needs and situations, so always track what makes sense for your particular needs. Perhaps you want to track allergies, medicines or when you use certain oils or creams. Or perhaps there are other behavioral notes that you want to track for your baby.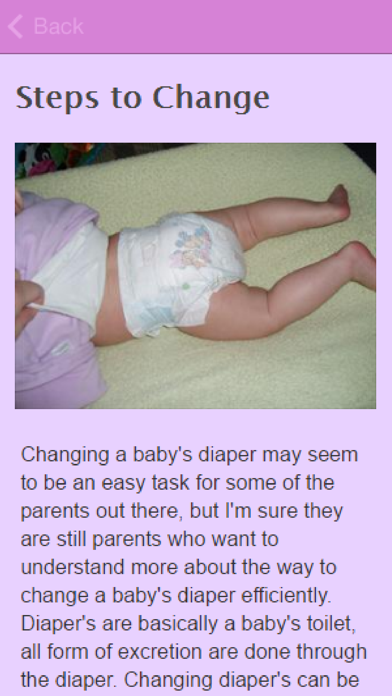 Just write it all down in this log. I'm certain you will never regret writing down more information than necessary.
Some parents actually use the backside of these daily tracker sheets as a dear diary type of section. They journal about the day with their baby for memory keeping purposes. So it's up to you to decide if you want to print this tracker on the front and back of pages or leave the back sides blank for additional writing and tracking.
Besides tracking the time and pertinent details on each row and column of the tracker. Note there is space at the bottom for tracking totals and more thoughts and notes, pertinent to feeding, diaper changes, and sleep. Taking a few minutes to review this information on a daily or weekly basis will help you learn more about your baby's routines.
Love the ideas you see here on Messy Momma Crafts? Subscribe today and get our weekly newsletter plus other exclusive gifts and offers — all for FREE!
What's Next? 
I hope this free printable baby care log will help you with your parenting.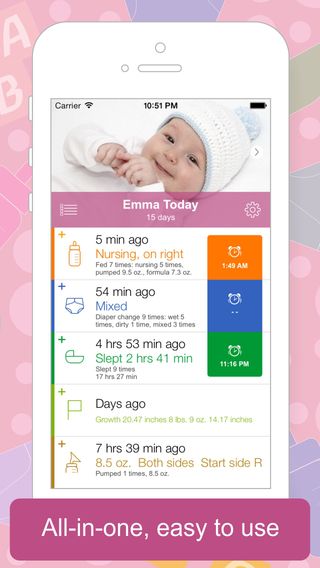 Besides the information tracking aspect of this printable, you'll definitely look back years later with nostalgia at the notes and details about your baby. If you like printables be sure to check out my blog for more digital freebies – Tortagialla digital printables blog.
More Digital Printable Downloads
If you enjoyed this free printable baby care log then you will love these other DIY ideas:
Free Printable DIY Wall Art
All About My Dad Printable
100 Day Challenge Printable
How to choose a diaper for a newborn
Isn't it strange that despite the similarity of functions and design of such a simple baby hygiene item, parents still ask themselves the question "how to choose diapers"? But everything is explained simply: there is a huge variety on the market, and it consists in what materials the manufacturer uses, what additional amenities it provides and, of course, what price you have to pay for all this.
The principle of operation is the same for all diapers: to retain moisture and not let it out, thereby protecting the baby's delicate skin from irritation when in contact with secretions and preventing clothing from becoming soiled.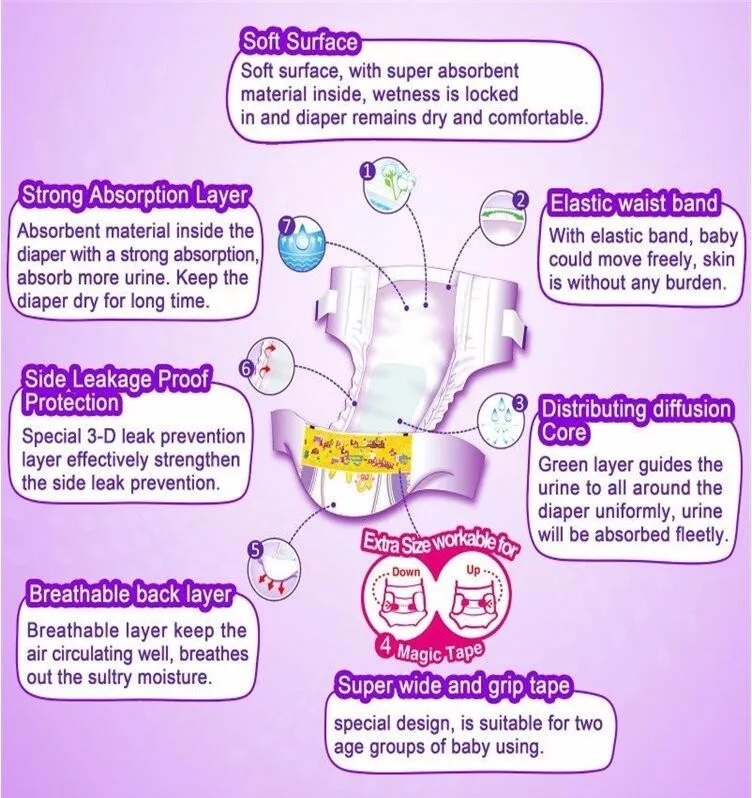 All diapers, regardless of manufacturer and brand, consist of three layers:
the top layer is designed to easily let moisture through;
the middle layer is designed to retain this moisture;
the outer layer protects the diaper from leakage.
As a rule, cellulose is used in the middle layer, which can absorb and retain moisture. However, some manufacturers (Pampers, Goon) use a more effective synthetic layer that converts moisture into a gel. In a diaper with such protection, the baby can stay longer, while his skin will remain dry, which means it will retain heat and will not be irritated.
The inner layer of different products may differ in the presence of a pocket for loose stools - this feature of the back of the diaper prevents the baby's back from getting wet. This is important during sleep and lying down, so most often the pocket is used in diapers for newborns.
Breathable natural, soft materials inner and outer layers (eg containing 100% cotton) play an important role in keeping baby's skin dry and healthy.
One indication of the presence of "breathable" materials may be the word "Soft" on the packaging.
Don't forget the wetness indicator, a very useful feature: it tells you when it's time to change your diaper.
Pampers
Interestingly, the name Pampers, a brand of children's hygiene products from Procter & Gamble, one of the first to enter the Soviet market, comes from the English "to pamper" - "to pamper" and eventually firmly rooted as a synonym for the word " diapers". Pampers diapers have a wonderful feature: a double inner layer. Its green component allows moisture to pass through and prevents it from flowing out, and the second, blue, containing a special gel, reliably binds secretions inside the layer.
Double cuffs of the Active Baby series and a specially designed outer layer keep moisture out and allow the baby to actively move for a long time (hence the name of the series).
Pampers New Baby, like any other newborn diaper, has a cut with a cutout for the navel and the ability to partially absorb loose stools.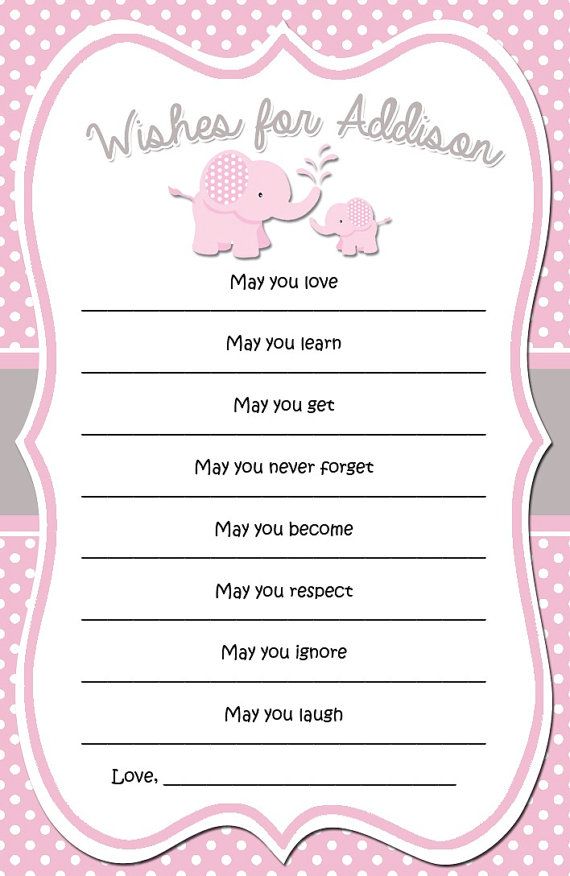 Pampers Sleep&Play is a very successful and economical option that ensures not only a restful sleep of the child thanks to the super absorbent Super Dry layer, but also due to the double cuffs, it does not allow moisture to leak during active movements.
The Sleep&Play and Active Baby series are designed for babies over 3 months old.
The Premium Care range is renowned for keeping babies dry and comfortable for longer than the brand's budget lines. Premium Care is suitable even for newborns thanks to hypoallergenic materials. Additional convenience is created by impregnation with a balm from irritation and diaper rash, as well as a moisture indicator.
Libero diapers
Another very popular diaper brand is Libero. They are distinguished by interesting innovations that ensure their convenience for both the baby and his mother. These include a bright indicator on Velcro strips, which is a hint for the mother to understand that the baby has already grown out of this size.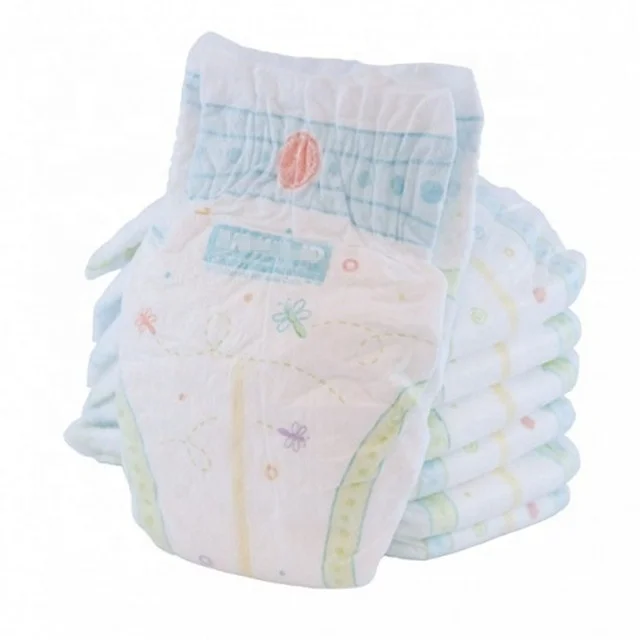 The fact is that if the Velcro is in the central blue zone, then the diaper is just right. Well, if not, then it's time to take care of buying a new size.
Libero diapers also have a pocket that retains loose stools. This feature is very important for newborns, because they spend most of their first months of life lying down.
Libero's ultra-soft, embossed DryTech surface ensures moisture absorption and retention. The outer layer of the diaper has many small holes, making it breathable, which prevents the appearance of diaper dermatitis and diaper rash.
Japanese diapers
Japanese diapers received excellent ratings from consumers in all countries. And according to a survey in 2011, Goon diapers received the Japanese Moms Choice Award. The fact is that all Goon diapers are produced taking into account the physiological characteristics of boys and girls, and the active absorption zones are distributed differently in them.
The popularity of the Goon brand among customers also explains the use of particularly thin and delicate materials containing 100% organic cotton.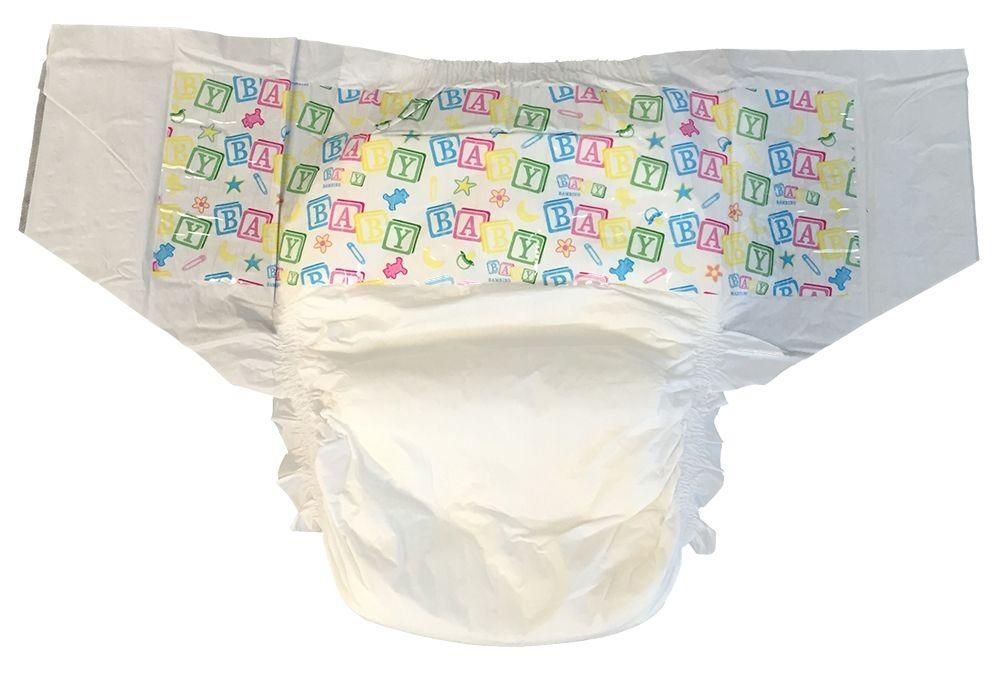 This helps prevent irritation of the baby's skin, because the material has a low density, allowing the skin to breathe. The absorbent layer contains an antiseptic natural coating. It contains vitamin E, which moisturizes the skin, and an odor neutralizer.
The velcro fasteners that secure the diaper are reusable (the same applies to Huggies, for example, but other brands tend to use disposable velcro).
Goon products have a wetness indicator to let you know when a diaper needs to be changed. The cut of the diaper itself has the correct anatomical shape, which does not restrict the movements of the child, and the elastic band made of innovative material provides additional reliability.
Although Japanese diapers are more expensive, many parents choose them based on reviews describing their benefits and reliability.
Velcro diapers and panty diapers have the same function, the only difference is the way they are put on.
Velcro diapers are best for babies from the first months of life.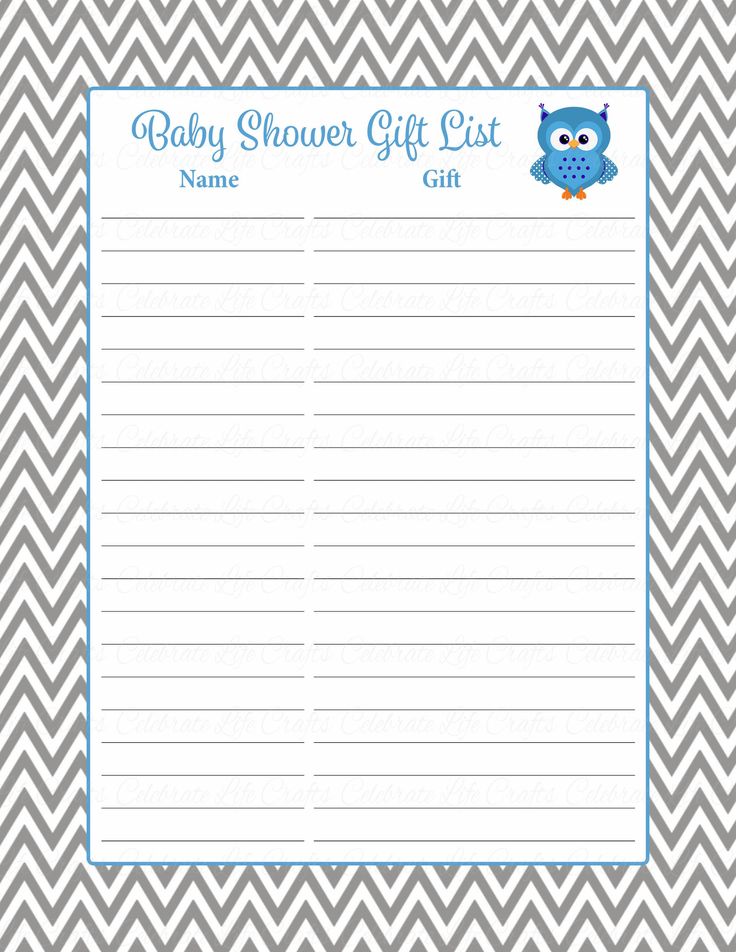 It is convenient to change them when the child is lying, while treating the baby's skin. They will also come in handy and calm "sliders".
For active babies who are not so easy to put down, it is better to buy panties. They can be put on, as they say, "on the go." Moreover, they also have a psychological educational moment during the period of potty training. The baby himself, or with the help of his mother, can remove the diaper and put it on again. In this way, a positive habit is developed.
What kind of diapers to choose for a newborn? Manufacturers make the task a little easier by adding the words NewBorn, New Baby, Soft, etc. to the packaging, thereby indicating that these diapers are made of especially soft materials and correspond to the anatomy of the crumbs.
The main difference between these diapers is the cut: it necessarily provides for a cutout or a particularly soft insert in the navel area, which do not injure the wound that has not yet healed.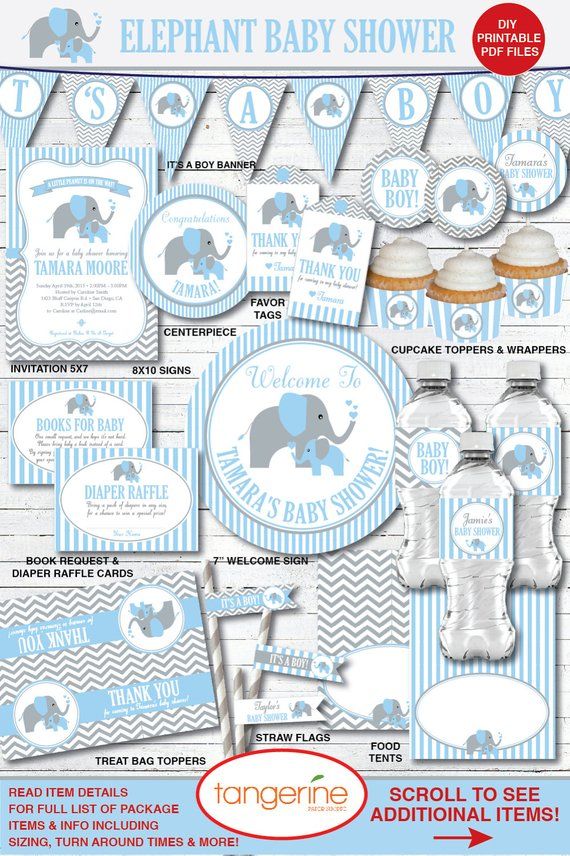 In addition, the entire skin of a newborn is particularly delicate and sensitive. Therefore, when choosing a diaper for him, carefully study the quality of the materials. Ideally, if you find an opportunity and feel the surface of the diaper yourself in advance to assess how soft it is.
And, of course, it is very important to choose a diaper for a newborn baby so that it fits well. For premature babies, you need to choose diapers that indicate numbers up to 2 kg. Well, then navigate as the baby grows.
The diaper should fit snugly around the baby's body without being too tight. If the diaper size is small, it will irritate the baby's delicate skin from friction in the legs and tummy. Because of this, he can behave restlessly, cry. But the large size almost always leads to leakage, and, in addition, restricts the movement of the baby. Therefore, it is so important to learn how to choose the right size diapers.
Baby will always feel comfortable and comfortable if mom knows how to choose the right diaper size.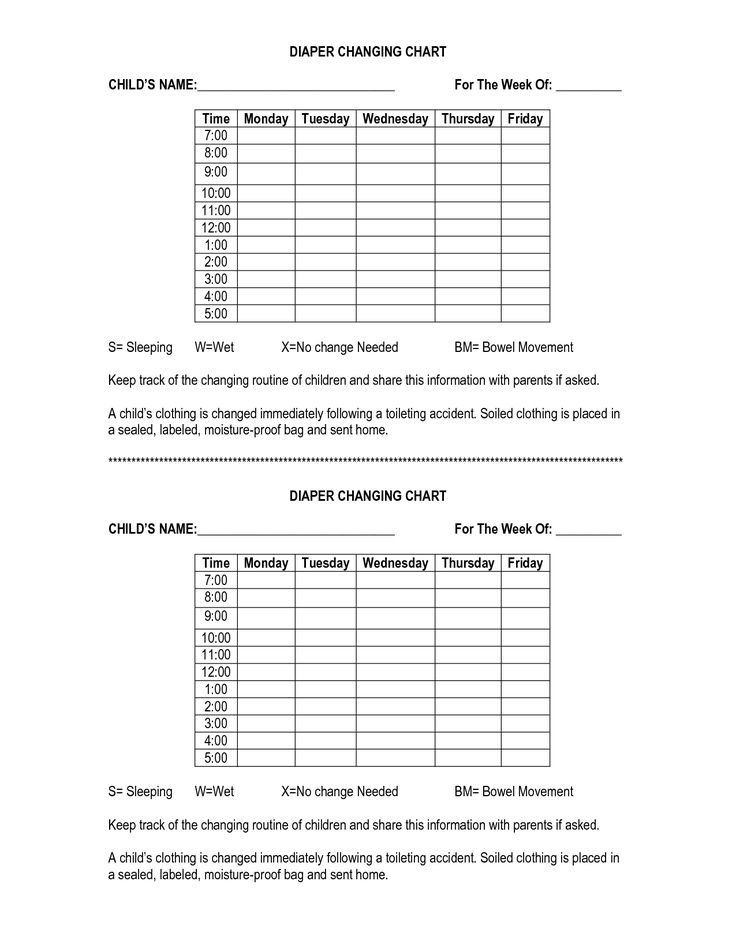 On the packages you will always find markings, for example, 2–5 kg, 3–6 kg, etc. This indicates the approximate weight of the baby for which this model is designed. It is worth remembering that these are very conventional designations and you always need to select products individually.
In any case, it is worth choosing a diaper so that the lower limit of the weight indicated on the package is as close as possible to the weight of your baby. For example, if the child weighs 4.5 kg, then, rounding the real weight down, choose the range 4–9, and not 3–6 or 5–8 kg.
When choosing for the first time or switching to a new brand, it is worth choosing a package with a minimum quantity. Then you don't have to throw away diapers that have become tight or worry about the fact that the baby needs to wear loose-fitting diapers.
To make it easier for you to find out which diaper size to choose, we suggest looking at the tables.
Sizes Pampers, Libero depending on the weight of the child.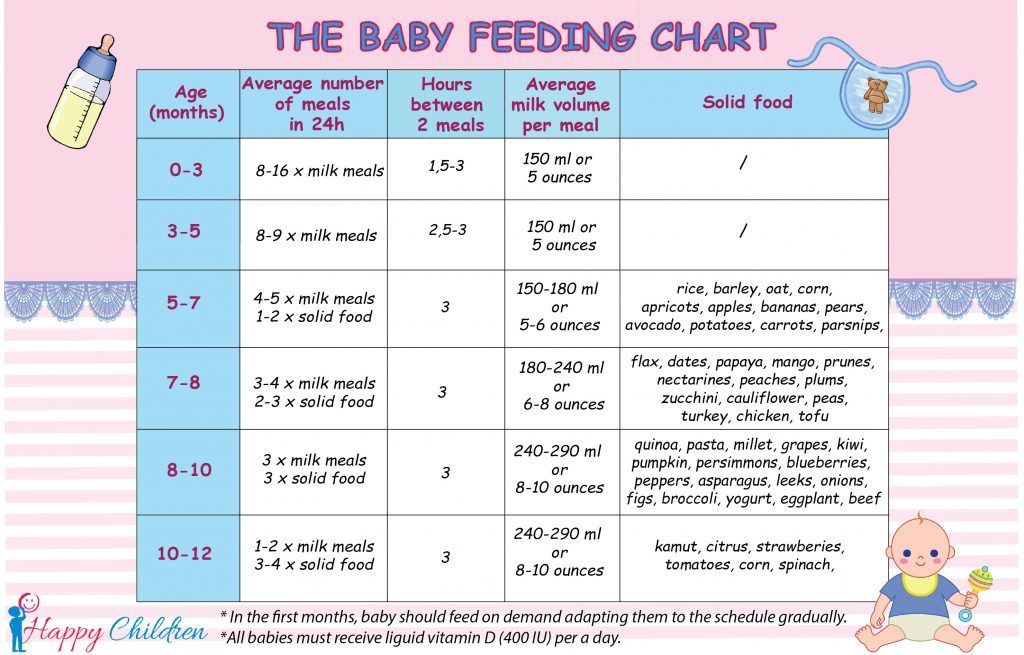 newborn

mini

midi

maxi

maxi+

junior

extra

large

xxl

Pampers

2-5 kg ​​

3-6 kg

4-9 kg

7-19 kg

9-20 kg

11-25 kg

16+ kg

Libero

2-5 kg ​​

3-6 kg

5-8 kg

7-14 kg

10-16 kg

12-22 kg

11-25 kg

16-26 kg
Size chart Goon
| | | | | |
| --- | --- | --- | --- | --- |
| N/B | S | M | L | XL |
| 0-5 kg ​​ | 4-8 kg | 6-11 kg | 9-14 kg | 12-20 kg |
Basically, manufacturers do not differentiate products by the sex of the child and make universal diapers, and there is nothing in this that would prevent babies from enjoying the comfort of a diaper.
But if you are a supporter of a more individual approach, pay attention to diapers for boys or girls.
Their key difference lies in the location of the absorbent layer: closer to the buttocks - for girls, in front, closer to the tummy - for boys. "Different-sex" diapers may have differences in cut, in which case for boys it will be looser in front.
Colors may also vary. "Girly" diapers can be in pink with flowers or painted bows. But for future men, they choose the colors blue, green, blue with the corresponding "boyish" pictures. But if you wish, you can choose models with a universal pattern that suits everyone.
If you have already bought the main hygiene item for your baby and have taken into account all the rules, still carefully observe your child.
If the diaper leaks, then the diaper size is still larger than you need.
Are there marks or abrasions from rubber bands on the legs and tummy, does the baby behave restlessly, is the skin irritated? This means that the diaper is small and needs to be replaced with a larger size.
It can also happen that diaper rash and irritation occur on the buttocks. Most likely, this is an allergic reaction to the components of the impregnation of the middle layer, most often due to the Aloe Vera that is part of it. Try not to leave your baby in such diapers for a long time, or better, change the brand.
Some parents are concerned about the impact of diapers on a child's health, considering frequent diaper wearing as a negative change in the future. Basically, these are worries about the fact that:
diapers lead to male infertility,
in girls they contribute to the development of cystitis,
wearing them negatively affects the development of the hip joints,
they prevent children from learning to use the potty.
Pediatricians completely refute these fears. And there are reasonable explanations for this.
Diapers do NOT cause infertility in boys.
The fact is that the maturation of spermatozoa in boys occurs no earlier than at 7-8 years.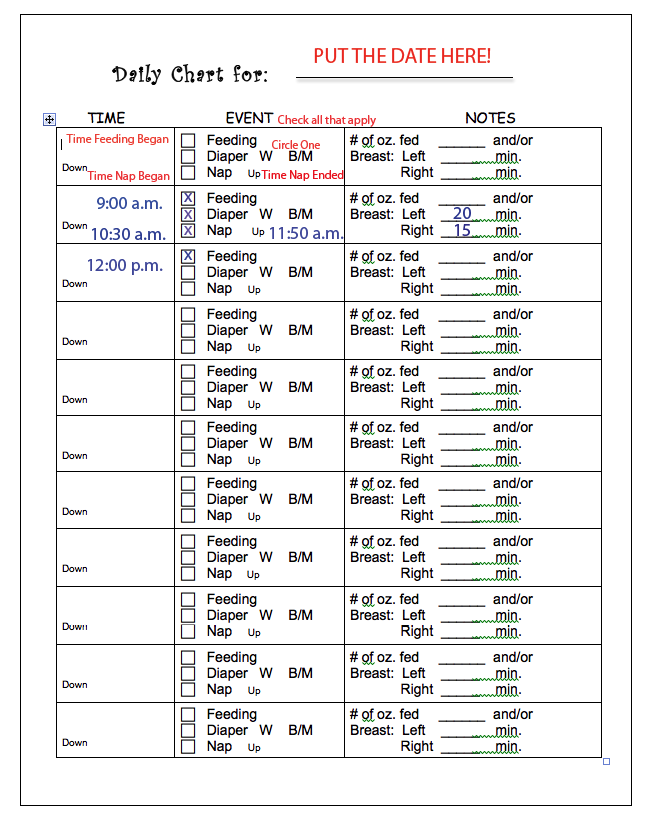 And wearing a diaper in infancy can not affect this process.
Diapers do NOT cause cystitis in girls.
Cystitis in girls can occur due to insufficiently good hygiene, and the diaper itself has nothing to do with it. If the parents leave the baby dirty for a long time, do not wash thoroughly enough, do not allow the girl's skin to "breathe" for a long time without a diaper, then troubles are possible.
Diapers do NOT adversely affect the development of the hip joints.
The diaper, on the contrary, helps them to take a more correct position, at the right dilution angle, which is an excellent prevention of dysplasia.
One last thing: diapers do NOT interfere with potty training.
The process of potty training a child concerns physiology, because we are talking about the maturation of the nervous system. Only by the age of one and a half years the baby will be able to control his urges and manage them independently. And diapers-panties will help him just in this, because their baby can remove them himself (developing an important habit), and if he didn't have time, neither mother nor child will worry about wet pants.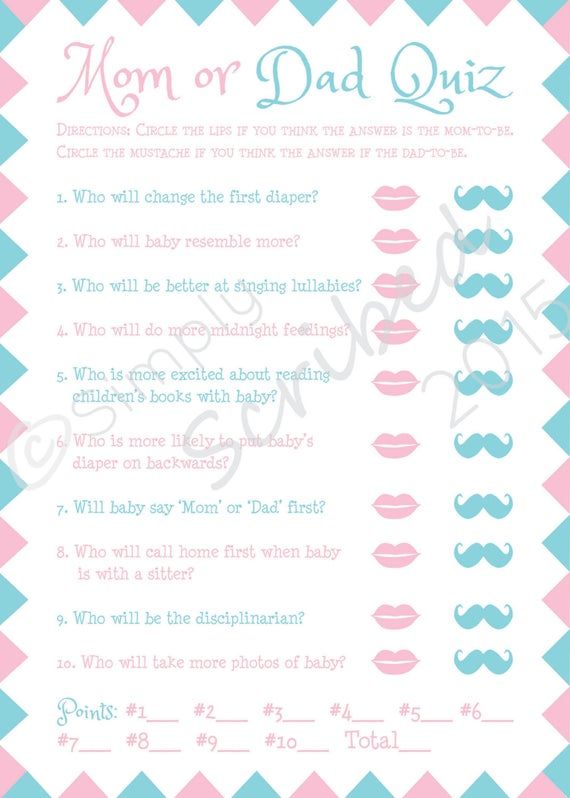 In conclusion, I would like to remind you how important it is to change the diaper in a timely manner and to carry out hygiene procedures. You can protect your baby's delicate skin by following these simple rules:
Be sure to change the diaper and clean the baby's skin immediately after he has gone "big", even if you changed his clothes a minute ago. Feces contain substances that can severely irritate baby's delicate skin.
you need to put on a fresh diaper in advance, if you will not have the opportunity to change it soon: before a walk or a trip. Be sure to have wet wipes and a clean diaper "just in case" when you leave the house with your child and, of course, before going to bed.
immediately after sleep or a long walk, when the diaper has absorbed the maximum amount of moisture, even if the baby has not pooped, you should change it.
at night, if the baby is fast asleep, you should not wake him up to change the diaper. As a rule, babies wake up on their own to eat. If he pooped at this time, then it is necessary to change the diaper.
in other situations, it is very convenient to focus on the moisture indicators that many models contain.
It is also important to give children time to walk without diapers at all, so that the skin is ventilated and restored, for example, after hygiene procedures.
Reference
Children aged 1 day to 60 days pee 20-25 times a day and poop at least once (if breastfed) or after each feed (if artificially fed). This means that you need to check the diaper every 30 minutes, and you will have to change it every 3-4 hours.
For a child aged 2 to 6 months, the diaper change time is increased to 4-6 hours, and the change remains valid after each bowel movement.
By 6 months, a diaper change routine is usually established. Parents, taking into account the individual characteristics of the baby, can easily navigate when it is worth changing clothes.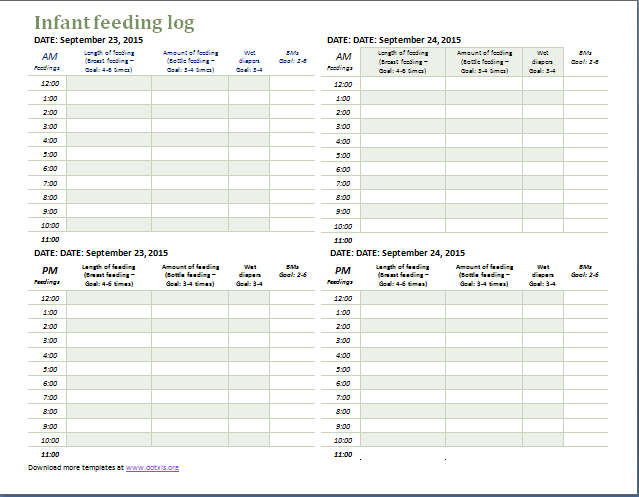 Summing up, we can say that disposable diapers are a great boon for both the baby and the mother. A wide variety of offers also have their advantages, you just need to decide which characteristics are most convenient for you and your baby, and how to choose the right diaper. Then there will definitely be more free time to enjoy the feeling of motherhood and get only the most joyful emotions from it. Be healthy!
Buy diapers

rating: 5 votes: 6
where and how to get what they give in dairy cuisine in Moscow and the regions
Yulia Shubina
refused dairy cuisine
Author profile
In Russia, expectant mothers and families with children can receive free products.
Each subject has its own rules. I received kits at a dairy kitchen in Moscow - I'll tell you who usually gets help and how to get it in different regions.
What is a dairy kitchen?
The forerunners of the dairy kitchen were centers called "A Drop of Milk" where they gave out food for premature babies.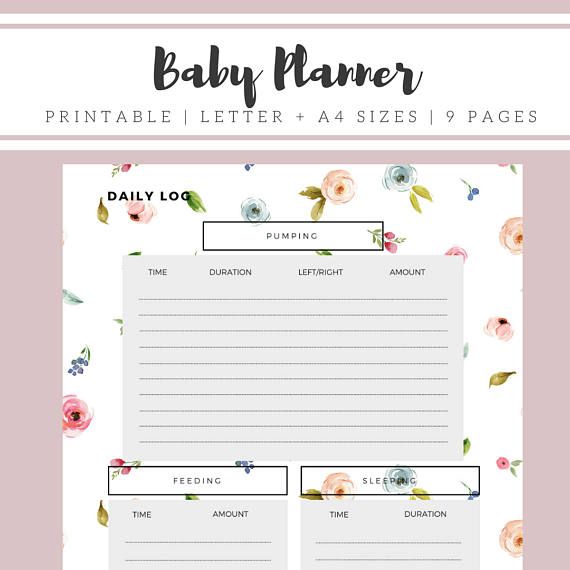 They appeared in the Russian Empire in 1901.
Dairy kitchen - Big Medical Encyclopedia
There are more such organizations in the USSR. Dairy kitchens helped save the lives of many children during the Second World War: then they began to offer additional food, including to full-term babies. They continued to do so after the war.
Today there is no concept of "dairy cuisine" in Russian legislation. But there is a guarantee: according to the doctor, children under three years old, pregnant and lactating women must be provided with food. What to give and to what extent - the leadership of each region decides independently.
Art. 52 of the law "On the Fundamentals of Protecting the Health of Citizens in the Russian Federation"
How to get free food in Moscow
Only people with a Moscow residence permit can use dairy cuisine in Moscow. Who will be given food:
pregnant and lactating women;
mixed or bottle-fed children under 6 months of age;
children from 6 months to 3 years;
children under 7 from large families;
children under 15 with chronic diseases: glomerulonephritis, hemoblastosis, malignant neoplasms;
disabled children under 18 years of age.
Regulation on the provision of free food to certain categories of children and women who are residents of the city of Moscow
But you can't just come to the dairy kitchen for groceries: first you need to get a prescription from a doctor. For this, pregnant women need to contact the antenatal clinic, in all other cases, the prescription will be issued at the children's clinic where the child is assigned.
To confirm the right to receive products, the antenatal clinic or polyclinic will ask you to submit documents. They will need to be brought only once, after which all the necessary information will already be in the system. Here's what you need:
Pregnant woman's passport or child's birth certificate together with the passport of either parent.
Compulsory health insurance policy for a pregnant woman or child.
Certificate of registration of a child in Moscow (form 8), pregnant women will need to show the registration page in their passport instead.
If the child is under guardianship, you will additionally need a document confirming the establishment of guardianship.
If the child is older than 3 years, you will need to confirm his benefits: a certificate of a large family, a certificate from a medical and social examination, or a medical certificate confirming the presence of a chronic disease will do.
They will also ask you to fill out an application for receiving products: a ready-made form will be provided at the clinic, you only need to sign it.
/kids-rule-everything-around-me/
Benefits for large families in Moscow
Previously, after that, parents received a paper prescription from the doctor for a month: they had to stamp it at the reception, and then take it to the dairy kitchen strictly until the 10th day of the month. It was tiresome.
Now everything has changed: a doctor issues a benefit once through the EMIAS system and information about it is automatically transferred to the dairy kitchen until it expires.
For example, this happens when a pregnant woman gives birth to a child or he reaches the age of three. Now you can go to the dairy kitchen right away, without wasting time getting a prescription from a doctor and without worrying about what date is on the calendar.
Where to go with a prescription
Each clinic has its own dairy kitchen - food packages will need to be received there. Sometimes several points are assigned to one clinic - then parents are offered to choose. You can find out what milk distribution points are in your area using the map on the Gormedtekhnika portal.
Those who come to buy food for the first time are assigned a number by the dairy kitchen staff. It must be remembered and called every time to get a set. Nothing critical will happen if the parents forget the number and instead ask to find a set by the child's last name, but it is more convenient for the kitchen staff to work with him.
Dairy kitchens usually distribute visitors by day of the week.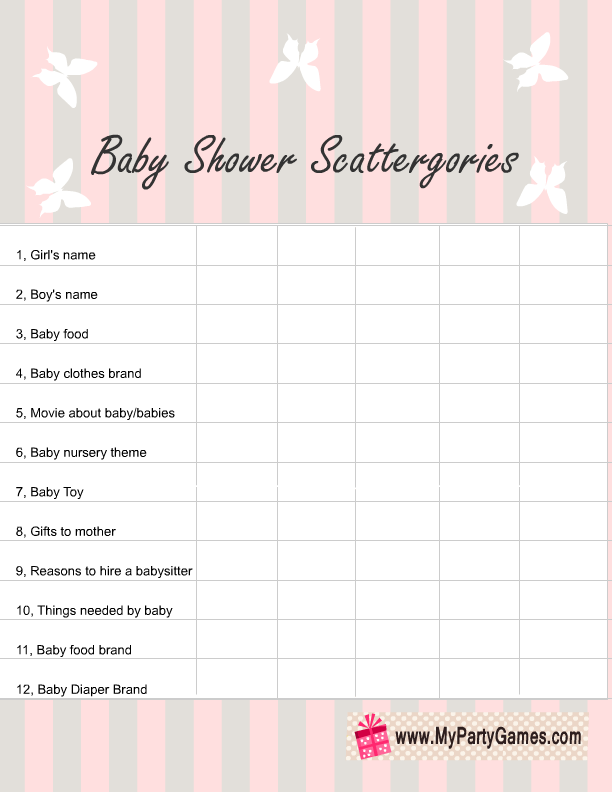 In some kitchens, employees ask parents when it is more convenient for them to come for kits, while in others they appoint themselves: for example, they give out kits for pregnant women on Mondays, and for children under six months on Wednesdays. This rule is also not strict: if you miss the right day, you can safely come for a set on another.
/baby-cost/
How much does a child cost in the first year? We did not encounter this: even at the end of the month, my husband easily received a full set of products for 30 days.
Dairy kitchens in the capital are open from 06:30 to 15:00 from Monday to Saturday. From 12:30 to 13:00 - lunch break.
To receive food, you will need to show your passport or other identification document - the husband usually shows the rights. According to the rules, dairy kitchens give out food packages only to parents, and if you need someone else to receive them, you need to issue a power of attorney. In reality, you can agree with the employees: sometimes my brother got the dairy kitchen and no one asked for additional papers - I think the point is that we have the same last name with him.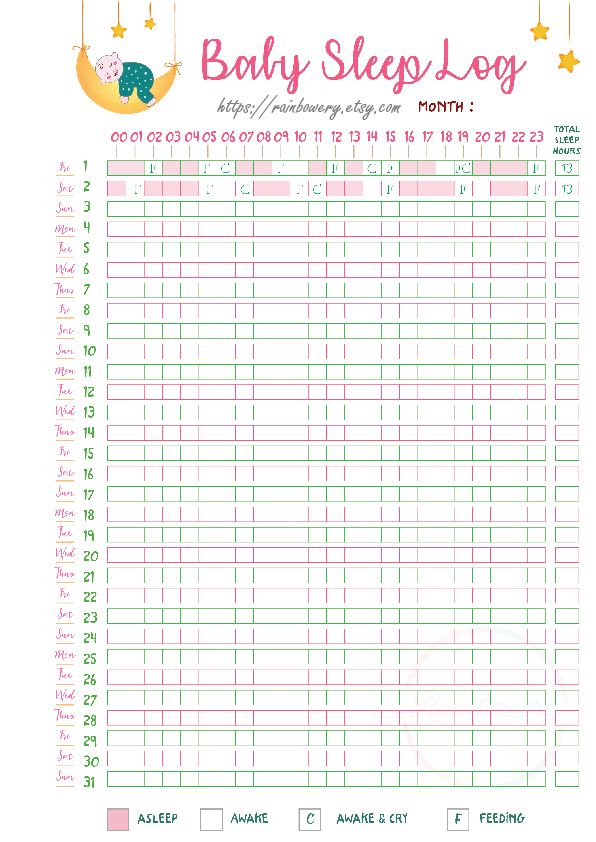 Before you go to the dairy kitchen, think about how you will collect food. We had to take a taxi, and other parents came with hiking backpacks: a set for a child of 6-12 months for 30 days weighs about 10 kg.
What foods are given in Moscow? Mothers are given juice and milk, and babies are given supplementary or complementary foods, depending on their age. These can be mixtures, canned purees, instant cereals and similar juices and milk, as for mothers.
Regulation on the provision of free food for certain categories of children and women who are residents of the city of MoscowPDF, 653 KB
| To whom they give | What is | How much per month |
| --- | --- | --- |
| Formula-fed infants 0-3 months | Dry and liquid milk formulas | 5.5 kg |
| Formula-fed babies 4 months old | Powdered and liquid milk mixtures, fruit juice, fruit puree | 7.9 kg |
| Formula-fed babies 5 months old | Powdered and liquid milk mixtures, fruit juice, vegetable puree, dry porridge, fruit puree | 9. 8 kg |
| Children 6 months on any type of feeding | Dry and liquid mixtures, fruit juice, dry porridge, vegetable puree, fruit puree | 7.3 kg |
| Children 7-8 months | Dry and liquid mixtures, children's cottage cheese, fruit juice, dry porridge, vegetable puree, fruit puree, meat puree with vegetables, meat puree | 9.9 kg |
| Children 9-12 months | Dry and liquid mixtures, children's cottage cheese, kefir, fruit juice, dry porridge, vegetable puree, fruit puree, meat puree with vegetables, meat puree | 12.3 kg |
| Children 1-2 years old | Milk, kefir, cottage cheese, fruit puree, fruit juice | 9.8 kg |
| Children 2-3 years old | Milk, kefir, cottage cheese, fruit puree, fruit juice | 8.4 kg |
| Pregnant | Fruit juice, milk | 12.9L |
| Nursing | Milk, fruit juice | 16. 2 L |
| Children from large families, disabled children | Milk | 18 l |
Children 0-3 months on artificial feeding
What are
Dry and liquid milk mixtures
volume
5.5 kg
Children 4 months on artificial feeding 9000 and liquid milk formulas, fruit juice, fruit puree
Volume per month
7.9 kg
Children 5 months on artificial feeding
, fruit puree 9Ol000 7.3 kg
Children 7-8 months old
What
Dry and liquid mixtures, baby cottage cheese, fruit juice, dry porridge, vegetable puree, fruit puree, meat puree with vegetables, meat puree
90 903
volume for a month
12.3 kg
Children 1-2 years old
What are
Milk, kefir, cottage cheese, fruit puree, fruit juice
volume
kg
Children 2-3 years
What
Milk, kefir, cottage cheese, fruit puree, fruit juice
volume
8.
4 kg
Pregnant
that
Fruit juice, milk
12.9 l
Laiky
What
Milk, Fruit juice
volume
16.2 l
Children from large families, children with disabilities
Milk
volume per month
18L
Free food for 11 months baby for 30 days
My experience of getting food in a dairy kitchen
I started getting free food when I was pregnant. I was observed at the antenatal clinic by registration, so I was given a prescription for the nearest dairy kitchen. But due to the fact that I live in a different area, getting groceries was inconvenient. They found a way out quickly: my younger brother began to call for boxes. The products remained with him: I didn't really need them.
When our daughter was born, we assigned her to a polyclinic in our place of residence. They began to receive recipes for a dairy kitchen near the house. As a nursing mother, I was given juice and milk.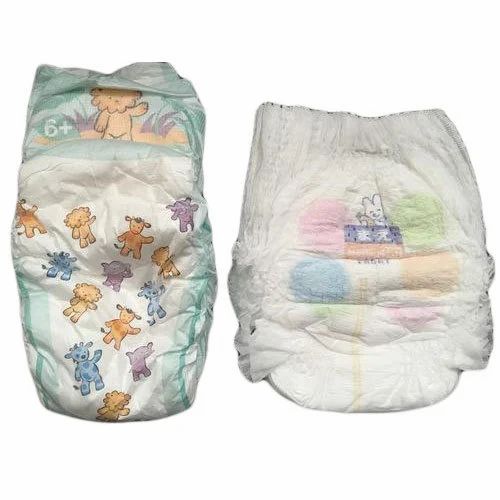 I did not plan to take these products, but my brother liked them. Therefore, we used the recipe.
/guide/prikorm-detyam/
How to introduce complementary foods to children
Later, I learned that in the first six months we were also given a dairy kitchen for our daughter: she was mixed-fed. But for some reason, the pediatrician did not report this. True, this fact did not upset me much: I fed my daughter with Nutrilon Comfort, they are not given out in sets. And we would not change the mixture just to get it for free: for a baby, this is fraught with digestive problems.
What purees, juices and mixtures did they give us? I read the advice of pediatricians on Instagram and decided, at least at first, to follow the composition of baby food. I didn't want fanaticism in food, but mashed potatoes without unnecessary components were important to me. Therefore, in the first month of complementary foods, I carefully chose jars of mashed potatoes, which we bought with our own money.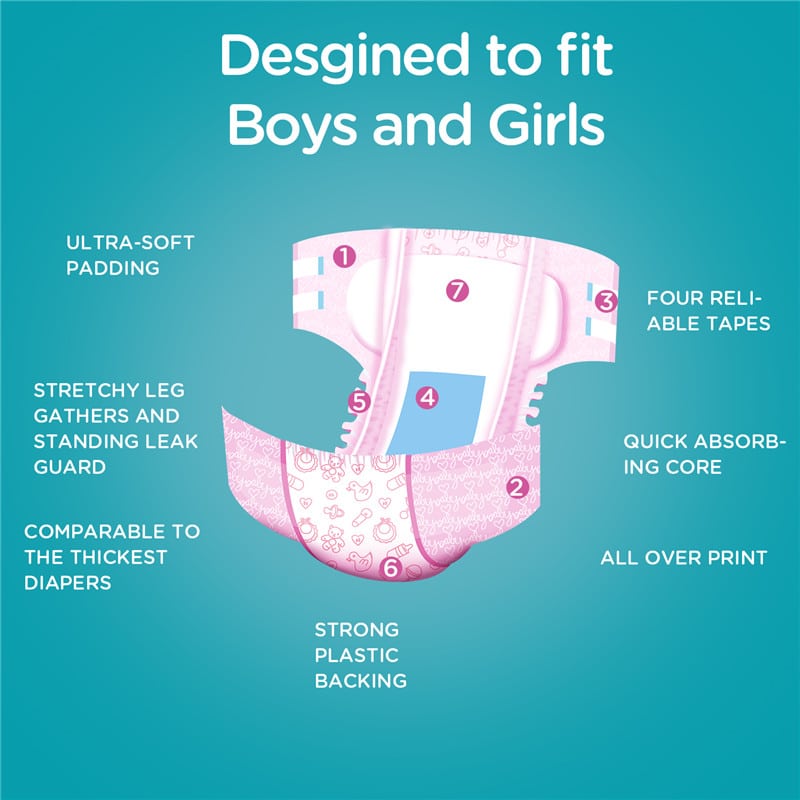 From 6 months we began to receive dairy products. I was pleasantly surprised: there was nothing superfluous in the compositions. Therefore, for six months we actively used the food that was given to us. Monthly managed to save 1000-2000 R.
up to 2000 R
we saved on baby food
The variety of canned purees in the dairy kitchen pleased me. First, they gave the classic trio of vegetables that are recommended to start complementary foods with: broccoli, cauliflower and zucchini from Agushi. True, I didn't really like the Agusha zucchini: it was too liquid and it was inconvenient to feed a child with it. Later, carrots and pumpkins of the same brand were added - with excellent composition and consistency.
Meat puree was also varied: the sets included poultry, beef, and veal. From 9months, jars of "chicken and vegetables" and "beef and vegetables" began to be issued. My daughter still eats this, despite the fact that she mostly prefers a common table.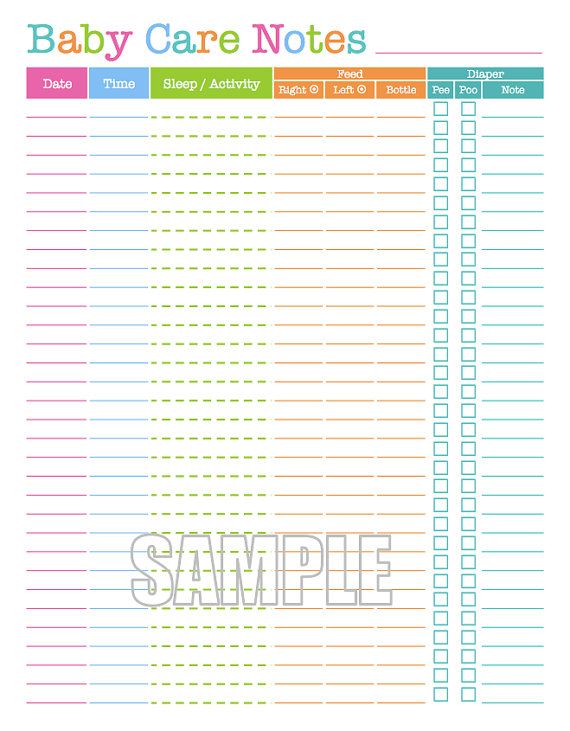 By the way, for some reason, there were no fish in the set from the dairy kitchen, although the pediatrician's memo said that fish should be introduced from 10-11 months.
Meat puree from the dairy kitchen had a good composition. True, the smell was not very appetizing, but my daughter ate with pleasure
Fruit puree was also given out by Agusha. The compositions were good, the tastes were different: we came across an apple, a pear, a peach. When my daughter got older, they began to give puree from several fruits and berries, for example, "apple, cherry, blueberry."
In addition, the set contained a mixture of two types: dry and liquid. We refused the liquid mixture: my daughter ate another, and in the kitchen they gave the same Agusha. The liquid mixture was packed in a separate box, so the husband immediately said: "We don't take this." We gave Nestogen dry mix to friends.
/list/fake-healthy-foods/
Corn flakes and "children's menu": what not to feed a child
My daughter fell in love with Agusha cottage cheese: she liked trying to eat from plastic packaging on her own.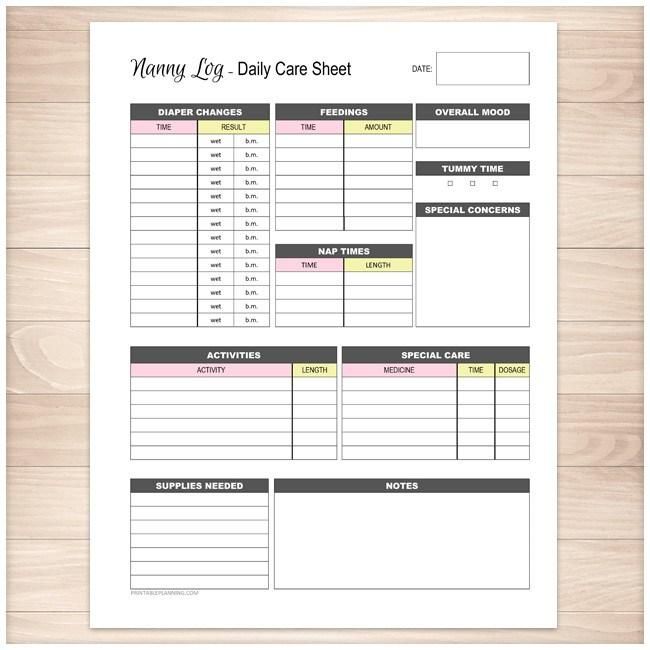 What I didn't like about the dairy kitchen
Firstly, the composition of some of the products that were given out on a monthly basis was contrary to the recommendations for complementary foods.
National program for optimizing the feeding of children in the first year of life in the Russian Federation - methodological recommendations of the Union of Pediatricians of Russia, p. 45PDF, 4.45 MB
Moreover, the recommendations were issued by a pediatrician in the very clinic where they wrote out a prescription for a dairy kitchen. The documents indicated that the products were issued in accordance with the age marking of the manufacturer, but in our case this did not always coincide with reality.
For example, milk porridges were not recommended until 9 months of age. In fact, we began to receive instant cereals with powdered milk from 7 months. Even the pediatrician did not advise giving fruit juice until a year old. And we began to receive it from 6 months - as a result, adults drank the juice from us.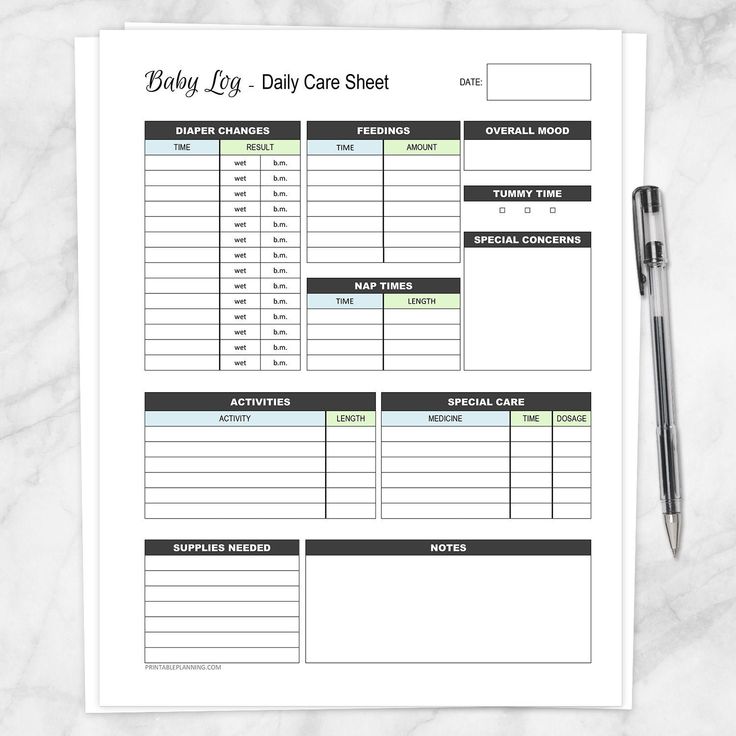 Feeding and nutrition of infants and young children - guidelines for the WHO European RegionPDF, 1.28 MB0003
Secondly, cereals included fructose and milk powder. Rospotrebnadzor does not recommend introducing sugar up to a year. And WHO recommends to refrain from cow's milk in favor of breast milk, as cow's milk is too rich in protein and sodium.
We started getting milk porridge "Agusha" from 8 months. Unlike other products, its composition was not perfect
Thirdly, did not contain mashed potatoes with chunks in the packages. This was a little depressing: the introduction of pieces is recommended to start with 9-10 months.
But in the end, I understand that mashing food with a fork is much easier than making a full-fledged puree on your own. In addition, I know that in other regions the level of support for the authorities is significantly lower compared to Moscow. So I was grateful for what I have.
Why did we end up giving up free products
This happened simultaneously for two reasons.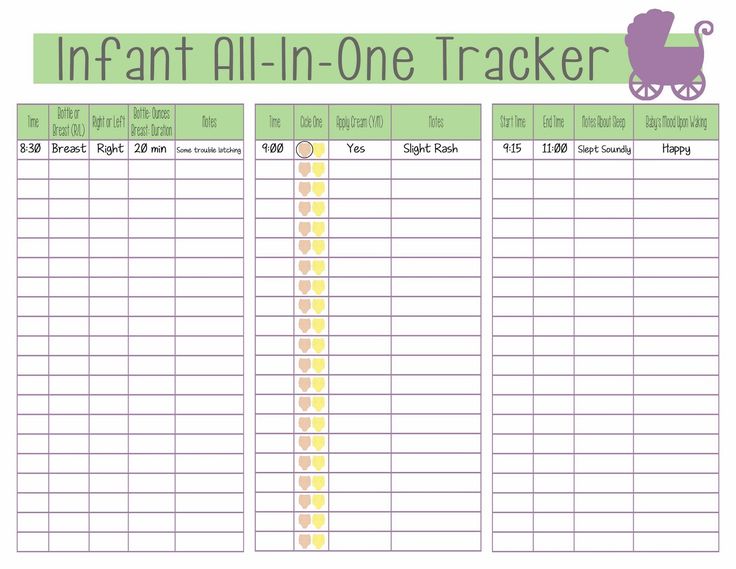 The first - by the year my daughter switched to a common table. The second - a set of products for children from the age of one did not suit her.
For example, I try to give cow's milk and juices as treats, the rest of the time she drinks water. My daughter prefers grained cottage cheese and ordinary cereals to dry cereals and children's creamy cottage cheese: she likes to eat them with her hands or with a spoon. I never add sugar to buckwheat or rice - purchased cereals cannot boast of this.
The only thing that could really be useful to us from the set for children from one year old is Agusha kefir, it has a good composition. But they give a lot of it, and the shelf life is short. On the one hand, this is good: it means that there are no preservatives in kefir, with which ultra-pasteurized milk is stored for months. But on the other hand, we had to drink kefir with the whole family until it got spoiled.
/farm-products/
I feed my family with farm products and save money
In addition, it was simply unprofitable to force my husband to go to the dairy kitchen for one yogurt.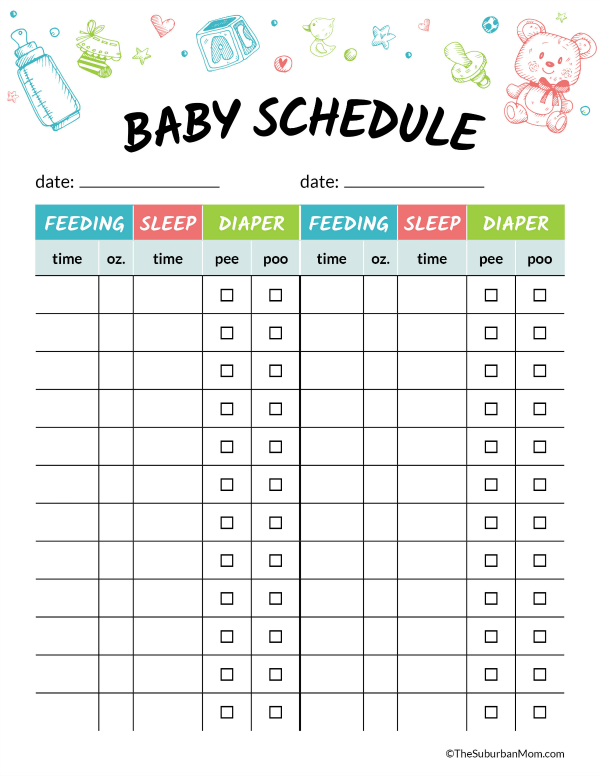 How are things going with free meals in the regions
Each region independently determines what products, to whom and in what quantities to provide. In some regions, payments are assigned instead of products.
You can usually find out if there is a dairy kitchen in the region and who is entitled to it, usually at the children's clinic or social security departments. I will tell you about how things are in several large regions.
Moscow region. Dairy cuisine has been canceled in the Moscow Region. You can get money instead. The amount of the monthly cash payment in 2022:
Pregnant women - 400 R.
Nursing mothers - 1000 R.
Children from 0 to 1 year old on artificial or mixed feeding - 1000 to
years old Children from years old on artificial or mixed feeding - 600 R.
Decree of the Government of the Moscow Region dated November 26, 2019No. 868/41
If a woman has several children, she will receive payments for pregnant and lactating women in a single amount.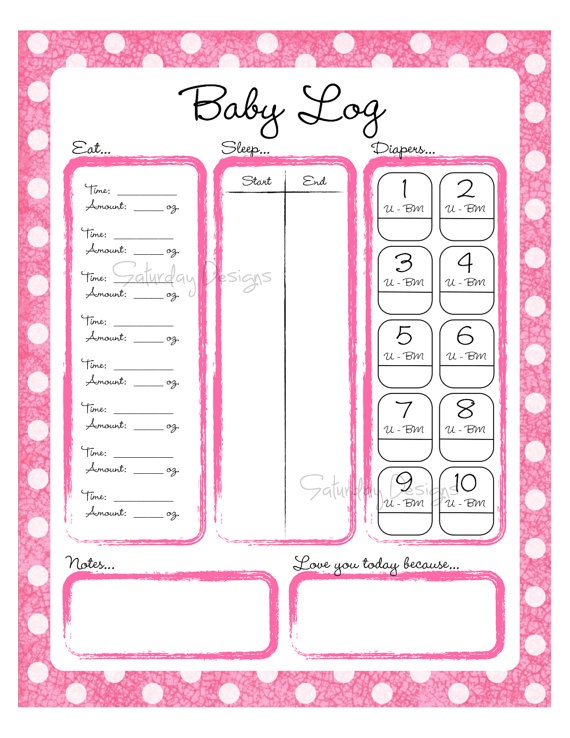 If there are several children and they are formula fed, then a monthly cash payment is provided for each child.
Appointment of a monthly cash payment for food - the portal of public services of the Moscow region
St. Petersburg. In St. Petersburg there is neither a dairy kitchen nor compensation. But there is a "children's" card - it receives regional payments and benefits: for example, a one-time compensation payment for the birth of a child or a monthly allowance for a child up to one and a half years. You can only spend money on baby products in certain stores, including baby food.
Rules for using a "children's" card - St. Petersburg public services portal
You can order a card together with a one-time payment at the birth of a child. This is done online on the public services website or through the MFC. The card will be ready within three months, the service is free. You will need a passport to get it.
Nizhny Novgorod.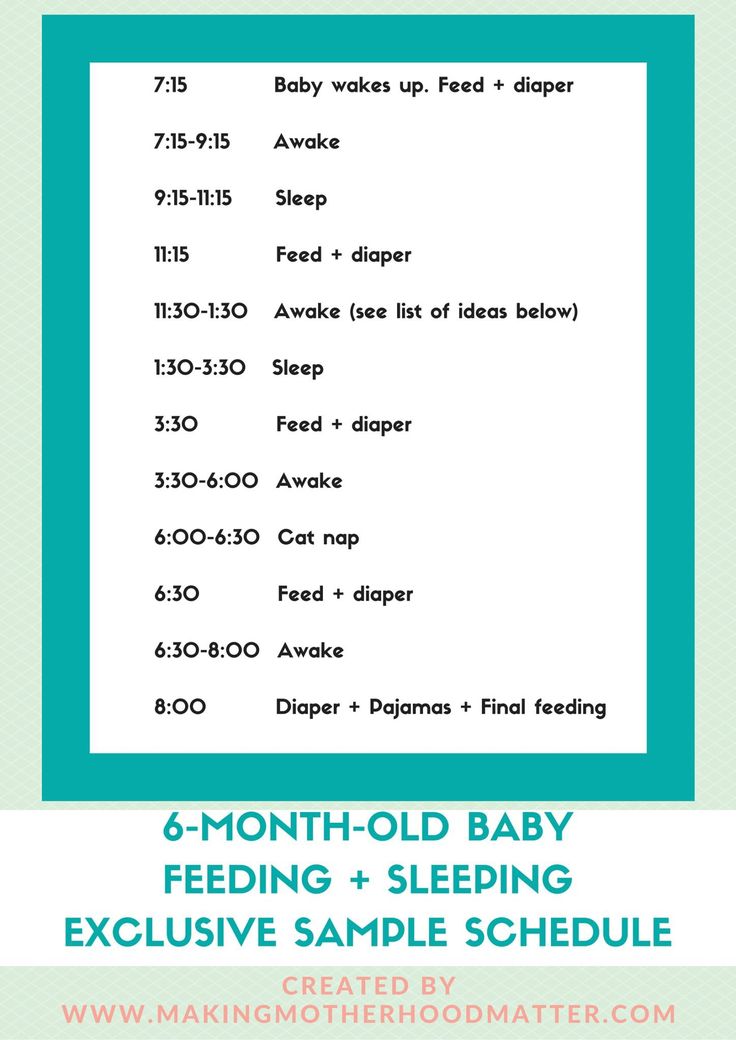 Dairy products are distributed only to low-income families until the child is 2 years old. In order to receive food for children under one year old, the average per capita income of a family should not exceed two living wages, and if the child is from one to two years old, the average per capita income must be less than one living wage.
Regulations on the procedure for providing adequate nutrition to children under the age of 3 through special nutrition points (dairy kitchens) according to the opinion of doctors in the city district of Nizhny Novgorod
What products are distributed in Nizhny Novgorod
| | What is | How much per month |
| --- | --- | --- |
| Children under 5 months | Dry mix | 3.5 kg |
| Children 6-7 months | Dry milk porridge, dry mix, cottage cheese. By prescription, kefir | 4.13 kg + 12 liters of kefir |
| Children 8-12 months, depending on doctor's prescription | Dry milk porridge, dry mix, cottage cheese | 6 kg + 12 l kefir |
| Children 1-2 years old | Dry milk porridge, cottage cheese | 2 kg + 13. 2 l kefir |
| Children 2-3 years old | Dry milk porridge, cottage cheese | 1.9 kg + 13.2 l kefir |
Children up to 5 months
What
Dry mixture
volume
3.5 kg
Children 6–7 months
Luminous milk porridge, dry mixture, Car, Cotor . Kefir is dispensed by doctor's prescription
Volume per month
4.13 kg + 12 liters of kefir
Children 8-12 months old, depending on the doctor's prescription
that
Dry milk, dry mix, cottage cheese
volume for a month
6 kg+ 12 l kefira
Children 1-2 years old
What are
Dry milk porridge, cottage cheese
volume for Month
2 kg+ 13.2 l kefira
Children 2-3 years old
What
Dry milk porridge, cottage cheese
volume
1.9 kg+ 13.2 l kefira
Kaluga region.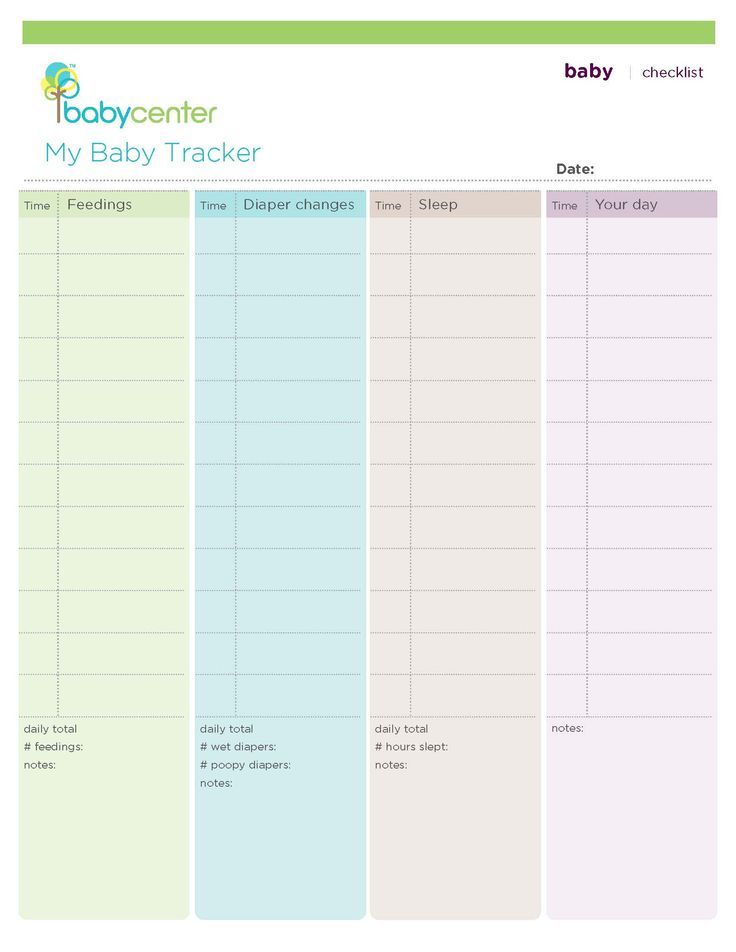 Children of the first year of life on artificial and mixed feeding receive free meals. For children from 2 to 3 years old, the poor are paid compensation - up to 500 R.
Explanations on the provision of adequate nutrition for children of the first year of life who are artificially and mixed-fed - the official portal of the authorities of the Kaluga region can apply if the income per family member does not exceed the regional subsistence minimum by more than 1000 rubles.
What products are distributed in the Kaluga region
| To whom they give | What is | To what extent |
| --- | --- | --- |
| Children up to 6 months | Dry mix | It is not known exactly, at the rate of 900 R per month per child |
| Children 6-12 months | Dry mix, dry porridge | It is not known exactly, at the rate of 900 R per month per child |
Babies under 6 months
What
Dry mixture
volume for a month
It is not known exactly, at the rate of 900 r per month per child
children 6-12 months
What
Dry mix, dry porridge
volume
It is not known exactly , at the rate of 900 R per month per child
In Bashkiria.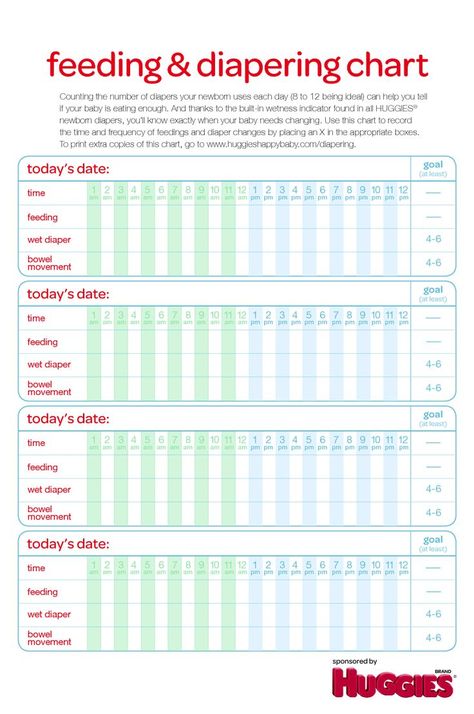 Products are provided to orphans, as well as children, lactating and pregnant women from low-income families. You can get a dairy kitchen if the family income per person does not exceed 10,015 R.
Dairy cuisine of the Republic of Bashkiria
Provision of specialized food for pregnant women and nursing mothers - Republican Center for Social Support of the Population
What products are distributed in Bashkiria
| | What is | How much per month |
| --- | --- | --- |
| Pregnant | Dry formula for pregnant women | 2 kg |
| Lactating | Dry formula for nursing | 1 kg |
| Children up to 6 months | Powdered formula or specialty formula for medical indications | 0.75 kg |
| Children 6-8 months | Dry or specialized mix for medical indications, dry porridge, cottage cheese | 2 kg |
| Children 8-12 months | Dry or specialized mixture for medical indications, dry porridge, milk, kefir, cottage cheese | 2 kg + 6. 5 l milk and kefir |
| Children 1-2 years old | Dry porridge, cottage cheese, milk, kefir | 2 kg + 16.4 l milk and kefir |
| Children 2-3 years old | Curd, milk, kefir | 1.1 kg + 16.6 liters of milk and kefir |
Pregnant
What
Pregnancy powder
Monthly volume
2 kg
Nursing
that
Dry mixture for the nursing
volume
1 kg
Children up to 6 months
What
Dry mix or specialized mixture for medical reasons
volume
0.75 0.75 0.75 0.75 0.75 0.75 0.75 kg
Children 6-8 months
What
Dry or specialized formula for medical indications, dry porridge, cottage cheese
Monthly volume
2 kg
Children 8-12 months
What
Dry or specialized mixture for medical reasons, porridge dry, milk, kefir, cottage cheese
volume
2 kg+ 6.