Frozen baby food dots
Frozen Baby Food Dots Recipe
Posts may contain affiliate links, meaning that I may earn a commission if you use a link provided.
Jump to Recipe
This frozen baby food dots recipe post was sponsored by Beech-Nut® Naturals™.
Frozen baby food dots are an easy finger food idea perfect for teething toddlers and self-feeders. 
This baby food hack has been a total game changer in our house, so I wanted to take a minute to share it with you all today.
These frozen fruit and vegetable dots couldn't be any easier to make, made with just one household staple – Beech-Nut® Naturals™ baby food purees.
Finger Food for Toddlers
If your toddler is anything like my little guy, he would much rather feed himself than have mommy or daddy spoon feed him. 
While he gets plenty of  practice feeding himself, there are times when we would rather avoid the inevitable mess that goes along with learning how to use to spoon.
That is why I love these baby food dots. They are the perfect finger-food for self-feeders like our little guy. 
Easy Way to Get Your Toddler to Eat More Veggies
It doesn't hurt that baby food dots are also a great way to sneak more vegetables into our son's diet.
Nathaniel typically refuses vegetables such as zucchini, peas, and carrots, but he will happily eat any flavor of Beech-Nut® Naturals™, which are purees made with real fruits and vegetables without anything artificial. I literally have yet to find a variety that he doesn't enjoy.
Turning a jar of baby food into frozen dots is such an easy way to make sure he is getting the nutrient-rich veggies that his little body needs.
Great Way to Use Up Extra Baby Food
Has your toddler started refusing baby food now that they moved up to finger foods? 
Luckily, our son still loves his baby food purees, but I know some babies begin to refuse purees one they start self-feeding.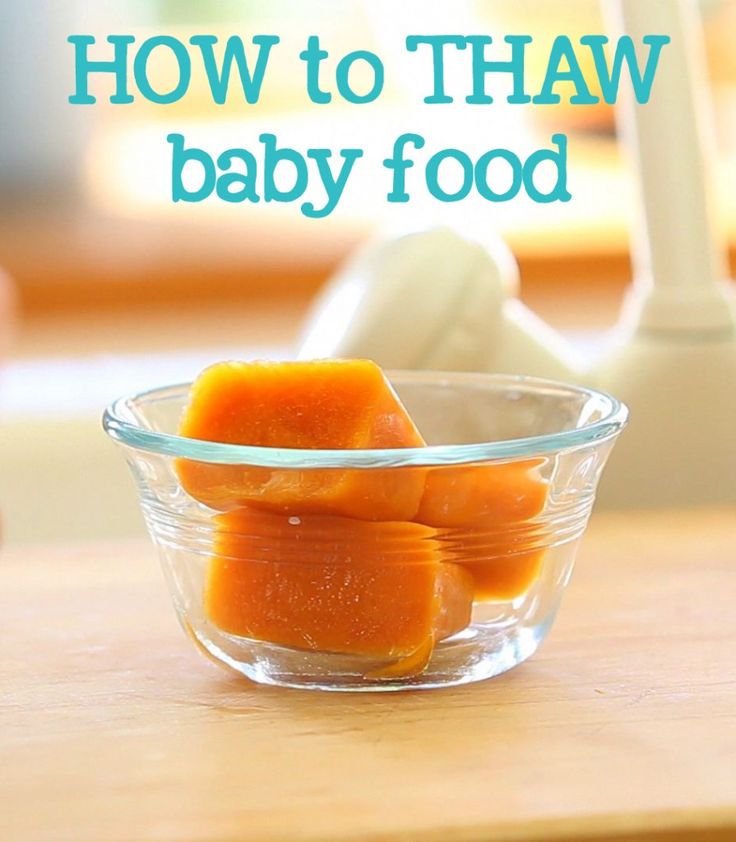 Making a few batches of frozen baby food dots would be a great way to use your jars of baby food to make something that your child can feed themselves.
Great for Teething
I have also found that these frozen fruit and veggie dots are an awesome treat for when my son is teething.
The cold baby food dots must feel great on his sore little gums, and likely help to give him some relief.
How to Make Frozen Baby Food Dots
As I said, making these baby food dots really couldn't be any easier. All you need are some supplies that you most likely have at home and one ingredient — baby food.
In our home, we love Beech-Nut® Naturals™ — their delicious baby food purees are 100% natural, nothing artificial.
Inspired by homemade, Beech-Nut® Naturals™ are made with real fruits and vegetables, just like you would use at home.
Some of our favorite Beech-Nut® Naturals™ varieties for making frozen baby food dots are:
Just Carrot, Corn, & Pumpkin
Just Pear & Blueberry
Just Spinach, Zucchini, & Peas
Just Apple & Kale
Just Sweet Corn & Green Beans
But feel free to use whatever varieties you like!
As far as supplies, here is everything that you will need:
sandwich baggie
scissors
wax paper or parchment paper
baking sheet
Start by lining your baking sheet with wax paper.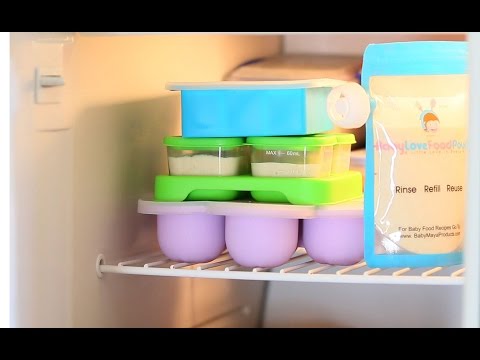 Then, spoon the baby food into a sandwich baggie. 
Tip: place the baggie in a mason jar to hold it open
Use scissor to clip off just the corner of the baggie. Be careful not to cut too much!
Pipe small dots of baby food onto the lined baking sheet. Each dot should be just a little bit larger than a chocolate chip.
Once you have finished piping,  place baking sheet in the freezer to let the dots freeze up. Once frozen, transfer to an airtight container and store in freezer. Remove as needed and serve immediately.
The dots do begin to melt quickly after being removed from the freezer, so I like to remove just a couple at a time, then go back and grab more as he finishes them up.
One 4 oz jar of Beech-Nut® Naturals™ will make approx. 50 frozen baby food dots.
I hope your little one enjoys these tasty snacks!
Remember, always consult with your pediatrician before introducing new foods to you baby.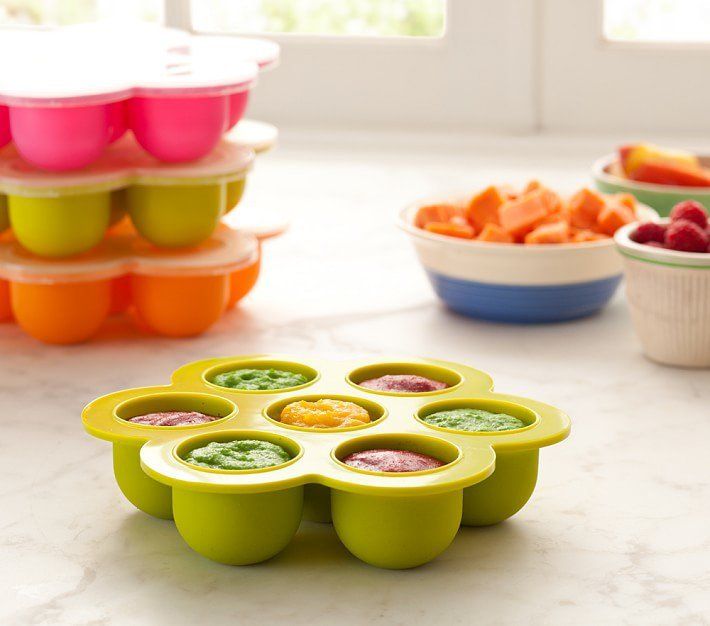 Only a medical professional can determine whether a food is age appropriate and safe for your baby.
Ingredients
4-oz jar Beech-Nut® Naturals™ (any variety)
Instructions
Line a baking sheet with wax paper.
Spoon baby food into sandwich baggie and snip the corner very slightly.
Pipe small baby food dots onto lined baking sheet.
Place baking sheet in freezer until dots are frozen, at least 1 hour.
Quickly transfer to an airtight container or baggie and place back in freezer. Remove as needed for serving.
SO Easy & Nutritious for Babies and Toddlers
byAmy Palanjian
Updated
Jump to Recipe
This post may contain affiliate links. If you shop from one of our links, we may earn a commission.
Making a batch of Yogurt Melts at home is a simple way to change up how you offer yogurt—and the healthy fats, probiotics, and calcium that it offers in a super fun (and easy to eat) format!
Homemade Yogurt Melts
Those packaged yogurt melts from the store are a fairly ubiquitous baby and toddler snack these days, but it's also fun to make a version of them at home.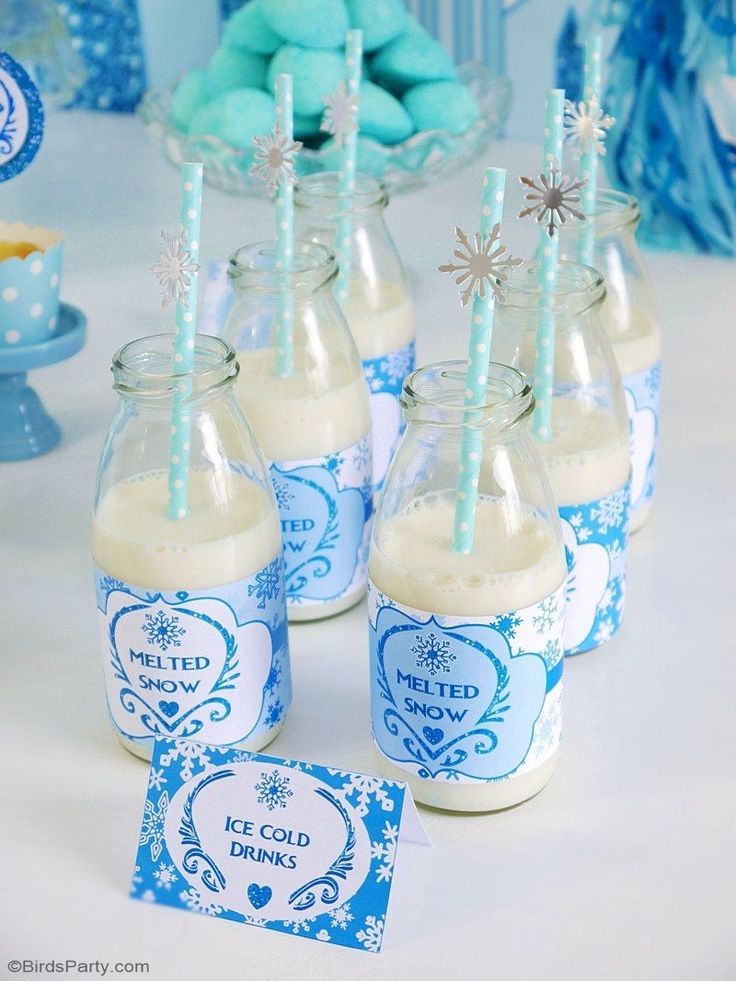 These aren't freeze-dried like the store-bought ones are, but they're real yogurt frozen into little bites. The result are mini yogurt bites that the kids can pick up with their hands as finger food for a nutritious snack that's also really fun!
TIP: I love this as a way to change up how we serve yogurt, especially if the kids aren't fans of it in a bowl or if they've gotten bored of how it's been served lately.
Ingredients You Need
To make this easy snack you need either baby yogurt OR plain whole milk Greek yogurt and a baby food puree. You can use any kind of baby yogurt you like, such as Stonyfield which is widely available (and is sometimes offered in a no-added-sugar option too).
Step-by-Step Process
Here's a look at the process involved in this recipe for yogurt bites. Scroll down to the bottom of this post for the full information.
Choose your yogurt.
Add to a plastic bag and pipe out.
Freeze.
Serve or transfer to a storage bag.
TIP: I like to let these sit at room temperature for 3-5 minutes before serving to ensure they are a nice and not too hard texture for the kids. (They do thaw the longer they are out of the freezer, but in my experience they're usually eaten by then!)
Frequently Asked Questions
What's the difference between these and yogurt melts from the store?
Store bought yogurt melts are more like baby puffs and are typically freeze-dried and shelf stable. These are real yogurt that's been frozen, so they are not shelf-stable.
Are yogurt melts healthy?
It varies by type but this recipe is straight yogurt so they're a great source of calcium, probiotics, and the fats that little kids need for development.
When can babies eat yogurt melts?
Babies can eat yogurt melts after they're about 9 months old, or when they've developed the pincer grasp, or the ability to pick up small pieces of food with their fingers.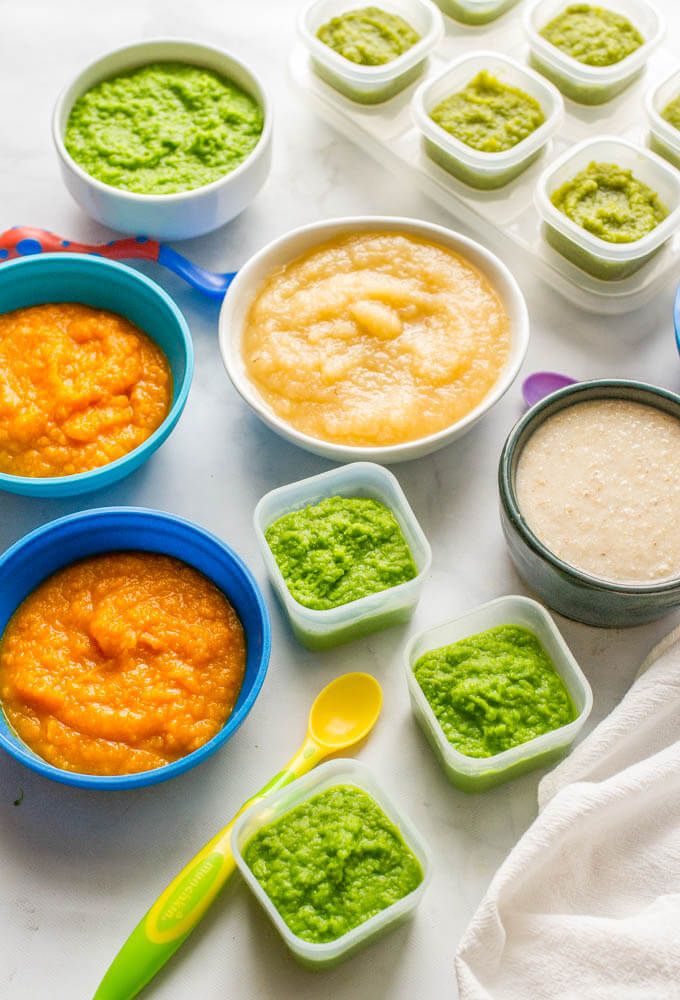 Can a baby choke on yogurt melts?
They can be, as the ones from the store can absorb moisture if not stored in an airtight container and turn a little marshmallow-y. The best way to avoid choking with homemade yogurt melts is to let them sit at room temperature for 3-5 minutes after pulling them from the fridge so they soften a smidge. You can also make them a little smaller if you prefer!
Do yogurt melts dissolve?
Yes, they melt on your tongue with your body heat.
TIP: Need a snack to take on the go? The Yogurt Melts Variety Pack from Amara Organic Baby Food is one of my go-tos! The melts are made with organic fruits, veggies, and coconut milk and are a quick-dissolve, safe snack for little kids. (sponsored)
Best Tips for Success
The best way to avoid choking with homemade yogurt melts is to let them sit at room temperature for 3-5 minutes after pulling them from the fridge so they soften a smidge. (You can see the one in my daughter's hand above is starting to thaw.)
I usually make them about the size of a dime, though you can go a little smaller, or about the size of a pencil eraser if you prefer. (I would recommend that smaller size for kids under age 2.)
You can use baby yogurt OR plain whole milk Greek yogurt and a baby food puree.
They do thaw the longer they are out of the freezer, but in my experience they're usually eaten by then.
Store and leftovers in a sealed freezer bag for up to a month.
I'd love to hear your feedback on this recipe if you try it, so please comment below and leave a star rating!
Prep Time 5 minutes
Cook Time 0 minutes
Total Time 2 hours 5 minutes
Author Amy Palanjian
Cuisine American
Course Snack
Calories 69kcal
Servings 1
▢ 4 ounce container baby yogurt (OR ½ cup plain whole milk Greek yogurt and 2 tablespoons any baby food puree)
Line a baking sheet with parchment paper.  

Add the yogurt to a zip top bag and seal. Cut off one bottom corner and gently squeeze out little dots of yogurt in rows on the prepared tray. (I make them about the size of a dime, though you can go smaller to the size of a pencil eraser.)

Place tray into the freezer and freeze for at least 2 hours and up to overnight.

To serve, remove from the freezer and let sit at room temperature for 3-5 minutes before serving to ensure they aren't frozen solid. (You can try one to make sure it melts easily on your tongue!) Babies and toddlers should be able to pick them up with their hands.
Baking Sheet

parchment paper
You can transfer the melts from the parchment, once fully frozen, into a zip top freezer bag for up to a month.
You can use either store bought baby yogurt OR a mixture of plain whole milk Greek yogurt and a little baby food puree in any flavor you like.
Let sit at room temperature for 3-5 minutes before serving to allow to soften a smidge.
I usually make them about the size of a dime, though you can go a little smaller, or about the size of a pencil eraser if you prefer. (I would recommend that smaller size for kids under age 2.)
These do thaw as they sit out of the freezer at room temperature and are best served soon after pulling them from the freezer.
Calories: 69kcal, Carbohydrates: 5g, Protein: 4g, Fat: 4g, Saturated Fat: 2g, Polyunsaturated Fat: 1g, Monounsaturated Fat: 1g, Cholesterol: 15mg, Sodium: 52mg, Potassium: 176mg, Sugar: 5g, Vitamin A: 112IU, Vitamin C: 1mg, Calcium: 137mg, Iron: 1mg
Tried this recipe?Rate in the comments and tag @yummytoddlerfood on IG!
Related Posts
Related Products
Happy Family Meals (Meal Plans)
Buy Now
Happy Family Meals (Vol 2)
Buy Now
Yummy Toddler Snacks
Buy Now
Yummy Baby Food
Buy Now
Share it with the world
FacebookTweetPin
Filed Under
90,000 Russians warned about more than 15% more expensive baby food
Rinat Tairov Editorial Forbes
Photo by Artem Geodakyan / TASS
Prices for baby food in Russia could rise by more than 15%. The manufacturer of FrutoNyanya attributed the increase in cost to the rise in the cost of raw materials, logistics and packaging. Other food manufacturers will follow suit and also increase the cost, analysts are sure
Russia's largest baby food manufacturer Progress (FrutoNyanya brand) warned retail chains of an average price increase of 15.5% in February, Kommersant reported citing a letter from the company's CEO Natalia Medunova. She attributed the rise in prices to the rising cost of raw materials due to the freight crisis, market expectations amid the pandemic and adverse weather conditions for crops, the newspaper claims.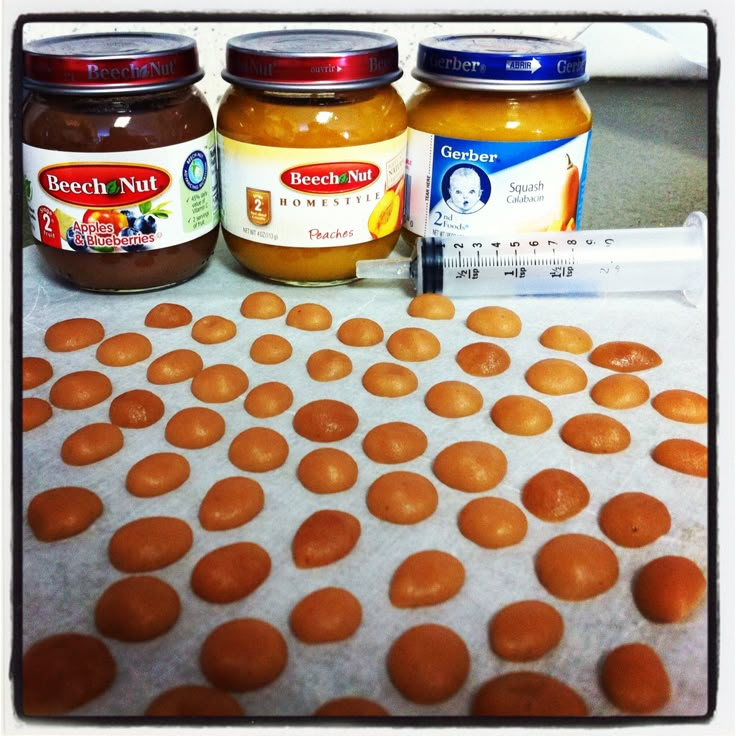 According to Medunova, fruit concentrates rose by an average of 26.8-33.3%, fresh and frozen fruits and vegetables - by 30.9%, dairy raw materials - by 20%, buckwheat, oats and rice - by 19%. The cost of packaging components added 50-100% each, Kommersant added, citing a letter from the CEO. Shipping costs increased by 30%. Progress intends to raise prices for liquid and dry cereals, drinks, bread, desserts and other products. Progress products are subject to increased quality and safety requirements, which the company is not ready to reduce, Medunova herself told Kommersant.
Related material
In baby food, especially for young children, the share of imported raw materials is high, and it has risen in price especially strongly due to the depreciation of the ruble, a source in a large food manufacturer told the newspaper. Retailers will most likely have to accept the terms of Progress, because it is a leader in its category and has great negotiating power, another Kommersant source said.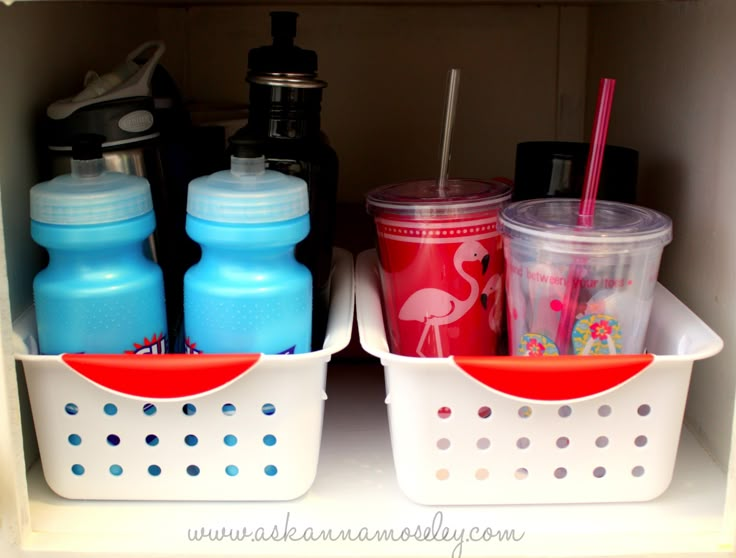 The announced increase in selling prices may not cover the cost, but this is an important step to maintain profitability, said Alexei Popovichev, executive director of the Rusbrand association (which includes Procter & Gamble, Danone, Nestle and other manufacturers).
The arguments of the FrutoNyanya owner are also valid for other market players, they will now also try to raise selling prices, Marat Ibragimov, a senior analyst at Gazprombank, predicted. Baby food is an important product in terms of store attendance, and they will try to mitigate the effect of the increase in the cost of the network: they will break it into several stages or donate part of their margin.
Related material
Russia's largest retailer X5 Group (Pyaterochka, Perekrestok, Karusel), Magnit and Auchan did not respond to the newspaper's request. Lenta declined to comment. The Ministry of Agriculture acknowledged that food and processing industry enterprises faced an increase in costs, but noted that it was carrying out systematic work to stimulate the growth in the production of raw materials for processing, the publication specified.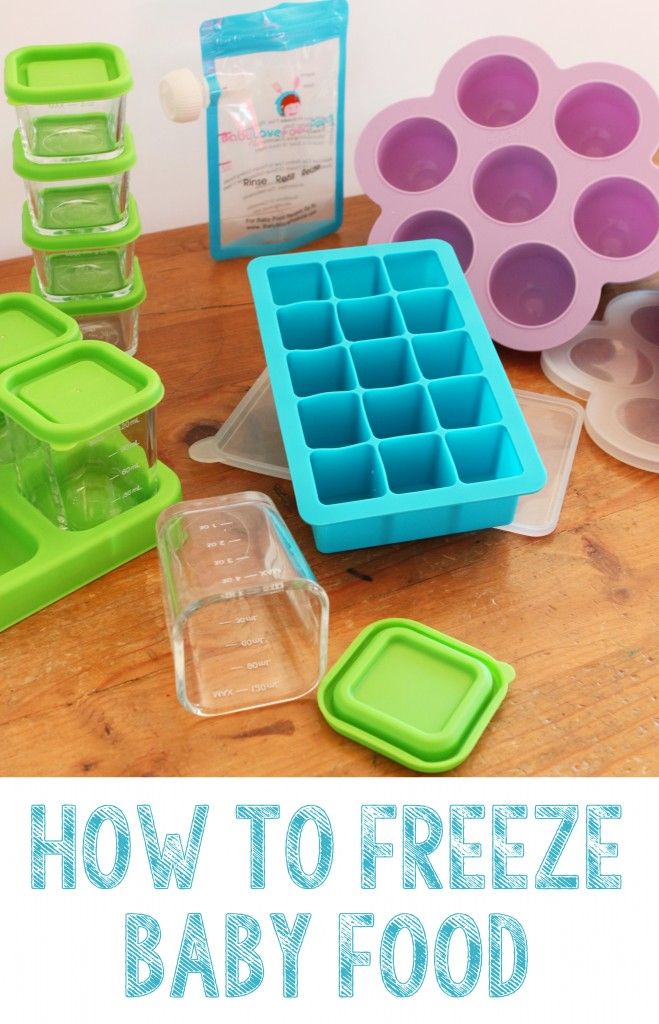 In the coming months, products from other major manufacturers will also become more expensive - not only baby food, but also all major categories of goods, with the exception of socially important ones, a Kommersant source among suppliers believes.
Rinat Tairov

Editorial Forbes
#Frutonyanya #Products for children #prices #baby food
Forbes newsletter
The most important thing about finance, investment, business and technology
is it possible to prepare food for a child in this way
For those who are not afraid of bold looks: a few ideas of orange coloring
"I want a family": Anna Semenovich shared her plans for her personal life autumn "waterproof" comfortable looks
Simple and autumnal: preparing pear dessert in a glass in different ways
Fall/Winter 2022 Ugg Boots: The latest trends and how to style them
Grilled Caesar Salad: the new diet recipes that have conquered everyone in 2022 hair"
Not everyone knows about it: how and why to feed indoor plants with castor oil
Fantastic appetizer for any season: fragrant Mediterranean salad
Author Olga Simchenko
It often happens that you prepare a large amount of puree for a child.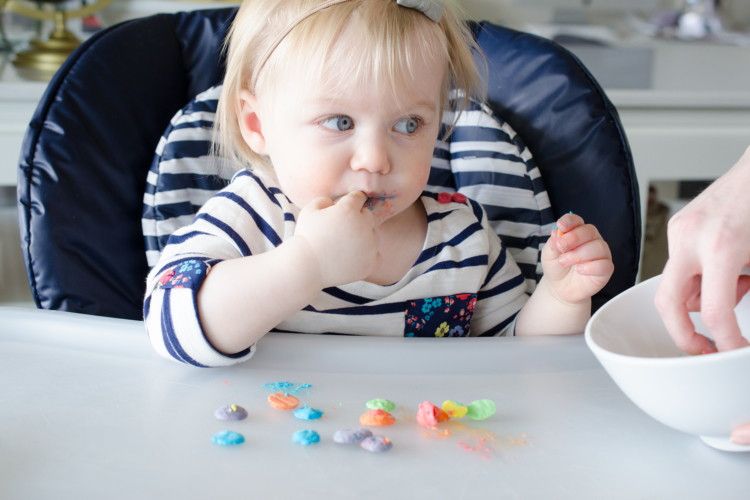 It's a shame to throw away the rest. You can save leftover product. To keep baby puree for a sufficiently long time, you just need to defrost it. To do this is quite simple. Here are some tips on how to do it right.
Freezing in boxes
Use small storage containers that have been washed with hot water. Dry well.
Put the puree into boxes and then pack it all in hermetically sealed plastic bags.
Remember that food expands when frozen. That is why there is no need to overfill containers. It is important to leave enough space. Be sure to label everything with the name of the product and the date it was frozen.
Be sure to include the freezing date in order to know exactly how long this product can be stored.
Place the bags on the top shelf in the freezer or as close as possible. It is much better to preserve the product, as the top is usually the coldest and therefore everything freezes much faster.
Freezing in ice cube trays
Storing baby puree in ice cube trays has many advantages.
Each cube contains about 30 g, which gives a complete picture of exactly how much children eat at one meal.
Since only one cube is used at a time, this minimizes waste and eliminates the need to throw food away.
Another advantage is that the ice-freezer molds are probably already available, which is why they do not need to be purchased.
Once the puree has solidified in the molds, you can simply transfer the cubes to airtight bags and use as needed.
If there is little snow, then there will be no harvest: December 16 - Day of Ivan the Silent
"Dad is offended." Agata Muceniece about relations with Priluchny after a divorce
A Brazilian travels 36 km on a bike every day to take his beloved home
This method allows you to freeze several different types of baby food at once and save a lot of time in the kitchen.
How long can baby puree be stored in the freezer?
Due to the formation of water crystals that form in grated fruits or vegetables, and the fact that nutrients can evaporate with water crystals when thawed, it is worth consuming this purge as soon as possible.
Most fruits and vegetables will last 8-12 months in the freezer. This applies to foods that have been frozen in their natural state. This assumes that a hundred in the freezer is maintained at a constant temperature below zero degrees.
If you want to keep frozen food for that long, you don't need to cook and grind vegetables and fruits. Simply cut into slices, arrange in hermetically sealed bags and place in the freezer. Thus, the products will be able to retain much more nutrients than when cooked.
"We are still friends": Derevianko commented on the breakup with his wife0005
Shampooing and hair care myths are good for you
How long can you keep baby puree in the refrigerator
It is not recommended to keep freshly prepared baby food in the refrigerator for more than 48 hours.
This ensures that bacterial growth in the puree is kept to a minimum and food tastes good. In addition, it will allow you to save more useful and nutrients.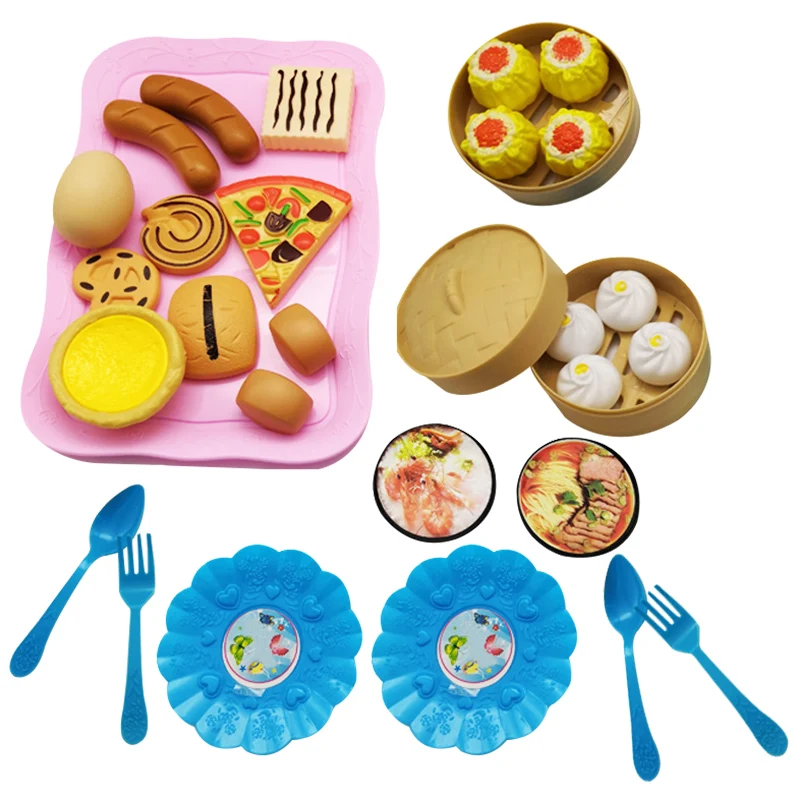 This rule applies to fruits, vegetables, meat. It is important that in the refrigerator the baby food is on the top shelf, since this is where a constant temperature is maintained.
If you don't plan on freezing homemade baby food, it's a good idea to puree daily or every other day.
For example, you can bake a sweet potato and then freeze one half without mashing it and cook the other half. This will help reduce waste and ensure food safety.
Found a violation? Complain about content
Also read
Salt, potassium permanganate and humus. Big Garlic Secrets Don't want to put your hair in a ponytail: trendy haircut ideas for women over 70 Soda helps the garden: how to help the soil in autumn After a hearty meal or as an evening snack: what time can you eat dates, and ... Any part of the chicken will be juicy. Original marinade based on kefir Not too short, fashionable and easy to maintain: 10 medium length haircuts for women over 60 Which bob haircut option will be relevant in 2022: fashionable and sophisticated ideas Sugar feeds pathogenic microflora and suppresses the immune system: why you need to give up sweet.