Herbs for baby food
Adding Spices and Herbs to Baby Food
All Posts, by Date » Learn » Adding Spices and Herbs to Baby Food
Baby food doesn't have to be bland, liven up your babies' food and expand their palates by experimenting with a range of spices and herbs. Increasing babies' taste buds in this way helps to cultivate adventurous and healthy little foodies. 
Herbs and spices provide our foods with a multitude of flavours, fragrances, and colours. However, many parents worry about adding flavour this way to their babies' food, believing that spices are hot and not suitable for little ones' taste buds.
There is a big difference, however, between hot spices and aromatic ones. Aromatic spices, along with a range of different herbs, are perfect for adding to baby food. 
This guide explains when to start adding spices and herbs, the benefits of adding them and gives some ideas on how to start introducing them to your baby.
When to Introduce Herbs and Spices to Babies
I always encourage parents who are just starting weaning their babies, either by purees or baby-led, to experiment with herbs and spices from the beginning. As salt and sugar should be avoided before one, adding a little spice and/or herbs is a great way to add flavour to baby food. 
Breastfed babies are often introduced to a variety of spices even before starting solids. Breast milk can change its flavour, depending on a mum's diet. If Mum enjoys spicy and flavoursome food, then her baby will be exposed to this through her milk, helping create and develop a taste for flavoured foods. 
Benefits of Introducing Spices and Herbs at an Early Age
As salt should be limited in baby food, spices and herbs are a good way to flavour food. 
Allows babies to get used to a range of flavours at a time when they are willing to experiment with taste.  
Teaches babies to expect change with food.
Helps babies transition to family food, as your baby will be familiar with those tastes and more likely to accept them.
Provide certain health benefits. Read more here!
Ideas to Get You Started
Begin with herbs and aromatic spices like cinnamon, turmeric, nutmeg, cardamom, cumin, coriander, clove, smoked paprika, mint, basil, dill and rosemary.
This is just a few ways to get you started spicing up your baby's food…
CINNAMON  – Cinnamon has warm, sweet and spicy notes and adds delicious flavour to sweet and savoury meals. Try adding it to apple puree, banana, sweet potato puree, fruit compote & yoghurt, muffins, porridge and stews. 
SMOKED PAPRIKA – One of our favourites! Smoked paprika has a sweet rich smokey taste.  Try adding to sweet potato, carrots, chicken, fish, lentils, paella, chilli and eggs.
CARDAMOM – Green cardamom (our preferred choice) has a floral, minty, peppery taste and works well in both sweet and savoury dishes. Try adding it to pear puree, carrot puree, chicken, porridge, muffins, banana bread,  
TURMERIC – Turmeric has a mild fragrance and warm slightly bitter notes. Try adding to lentils, eggs, porridge, cauliflower puree, curries and stews. 
CUMIN – Cumin has a nutty, peppery, earthy flavour that pairs well with meats and vegetables. Try adding it to carrot puree, cauliflower puree, lamb, chicken, stews, curry and chilli. 
NUTMEG –  Nutmeg has a warming sweet and peppery flavour. It is lovely in sweet baking but also with creamy savoury dishes. Try adding it to muffins, stewed fruit, bechamel sauce and pasta bakes. 
MINT – Mint is aromatic and fresh with a sweet cooling flavour.
Great for adding to both sweet and savour purees, combines well with many vegetables such as new potatoes, tomatoes, carrots and peas and adds fresh flavour to fruits.
OREGANO – Oregano is very aromatic with slight earthy, green bitter notes, it is very popular in Mediterranean cooking. Try adding it to veggie purees, roasted vegetables, eggs,  pasta sauces, or pizza. 
ROSEMARY – Rosemary has a piney aroma and a distinctive sharp flavour. It is very strong and you only need a little. It gives a lovely flavour to purees, savoury dishes and even sweet baked goods. I love how it has been used in this roasted banana and rosemary puree. 
BASIL – Basil has a light herbal bouquet that complements a wide variety of foods. Try it in baby purees, or puree it on its own for a fragrant, healthy sauce perfect for you and baby. It's one of the primary ingredients in pesto – so why not try our Homemade Basil Pesto recipe for a delicious finger food dip for your little one
Tips for Using Spices and Herbs
Take Care of Your Spices – Store spices in airtight containers away from light and heat. Whole spices will keep for around 1-2 years but after around six months, ground spices will start to lose their aroma and flavour. So buy in small amounts and use often! 
Dried herbs should also be stored in airtight containers in a cool, dark, and dry space. 
Spice Blends – Always read the packaging when using spice blends (as they often have added sugar and salt), try making your own blends. 
Start with small amounts – Use small amounts to start with to allow your baby to get used to different flavours. You don't want to overpower the food. Start out by adding just a pinch.
Prepare fresh leafy herbs properly –  Wash fresh herbs and then puree or finely mince before adding to baby food. 
Don't give up – if your baby rejects the flavour of the spices/herbs just remember that it can take up to 10-20 exposures for a new flavour to be accepted.   
Recipes to Try
Spiced Meatballs
Lamb mince, spices & spinach are mixed together and then formed into balls to make theses deliciously spiced meatballs. 
Check out this recipe
Cinnamon Apples
Apple wedges pan-fried in a little coconut oil and a good shake of cinnamon.
Check out this recipe
Sweet Potato Chickpea Curry
A deliciously spiced vegetarian curry, ideal for kids. The sweet potato adds a delicious sweetness that complements the spices perfectly. 
Check out this recipe
Meet Amy
Amy Whiteford runs the blog Healthy Little Foodies. She is a mum to two, has a BSc (Hons) Food Science, PGDE Primary Education and a Certificate in Childhood Nutrition. She uses her experience and knowledge to create healthy and delicious recipes for kids.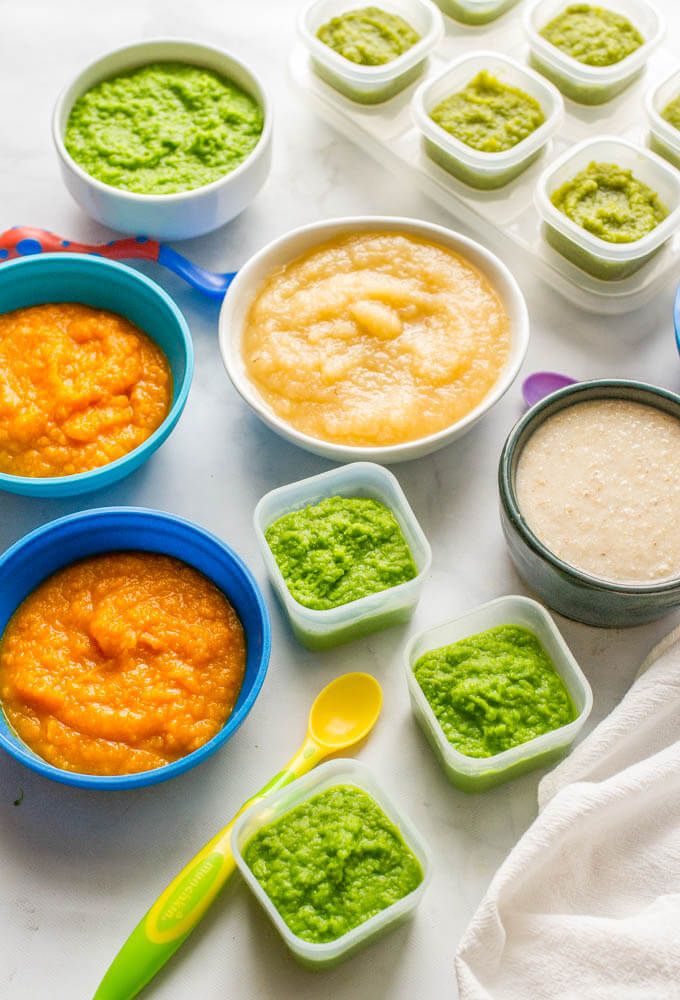 Explore the site for creative ideas, tips, and inspiration! Read more
How to raise a Healthy Little Foodie
Receive family friendly recipes, delivered weekly to your inbox, for FREE! And receive this FREE ebook - "How to Raise a Healthy Little Foodie"
Reader Interactions
Adding Herbs and Spices to Baby Food – Mummy Cooks
Blog Menu
Posted by Siobhan Berry ·
Adding herbs and spices to homemade baby food is a wonderful way of developing your baby's taste buds. They're perfectly safe so don't shy away from incorporating yummy flavours they are sure to love! And most importantly, introducing variety from an earlier stage is key to raising a more adventurous and healthy eater.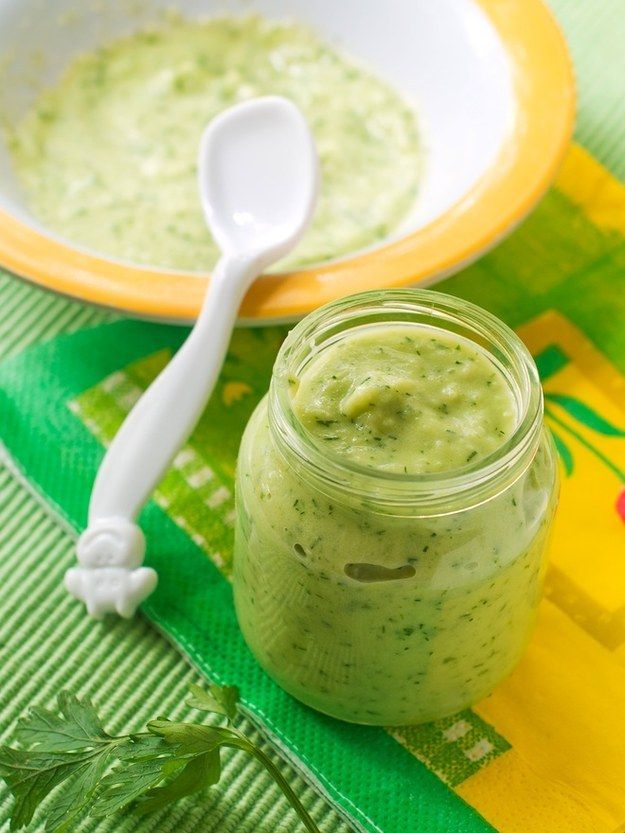 Everything from cinnamon, turmeric and garlic can be given to your weaning baby and they not only enhance flavour, but they are also great for health.
Tips for adding herbs and spices
When adding herbs and spices, make sure to start simple and try not to add too much so as to overpower the food. Start out by adding one herb or spice to your baby's puree and then building it up from there by mixing with other flavours.
You should avoid adding salt to your baby's food or a family meal that your baby will be eating. Until about 12 months, your baby can only manage about 1g of salt each day; most of which they will get naturally from their food, breastmilk or formula. Enhance your baby's food with  herbs and spices instead. When preparing dishes that require stock cubes, make sure to opt for a low sodium version. Beware of pre-made herb or spice blends too as they are often high in salt and sugar.
What Herbs and Spices can I add to Baby's Food?
Your baby can enjoy a broad range of herbs and spices from cinnamon and nutmeg, right through to thyme, paprika and turmeric.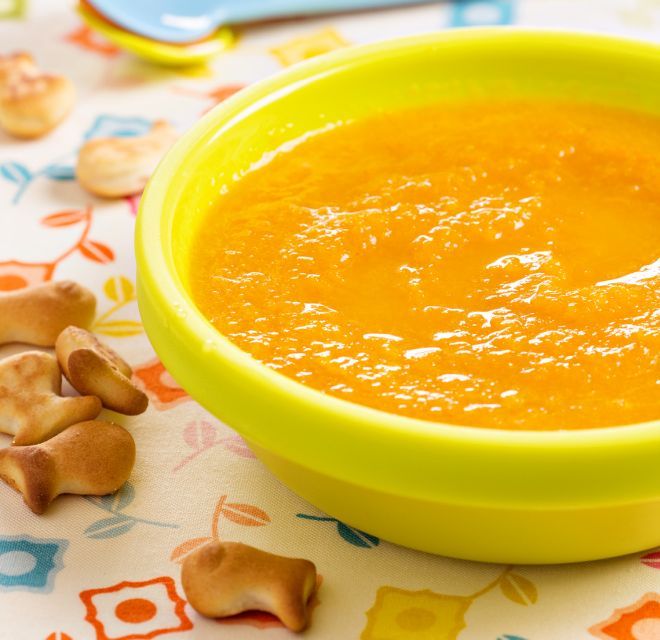 So don't be afraid to include baby in family meals! Check out some ways to spice up your baby's meal below:
Turmeric: aids digestion and has great anti-inflammatory properties. Add it to Curries and Omelettes for a quick and easy way to boost flavour and nutrients. Try our Coconut Chicken Curry for a tasty family meal your weaning baby will love. It's perfect to batch cook and store in Portion Pots so you can enjoy curry any night of the week!
Oregano: contains four times more antioxidants than blueberries and it is great for fighting off infections. Add some extra oregano to this Pasta Sauce with Hidden Veg for a healthy, flavour filled sauce your weaning baby will love. Batch cook and store in single servings in Portion Pots; it's great to have on hand on those busier nights.
Thyme: brimming with nutrients such as vitamins C and A, thyme is packed full of goodness and health benefits. This tasty herb can enhance anything from roast potatoes to soups and stews, while doing wonders for your immune system.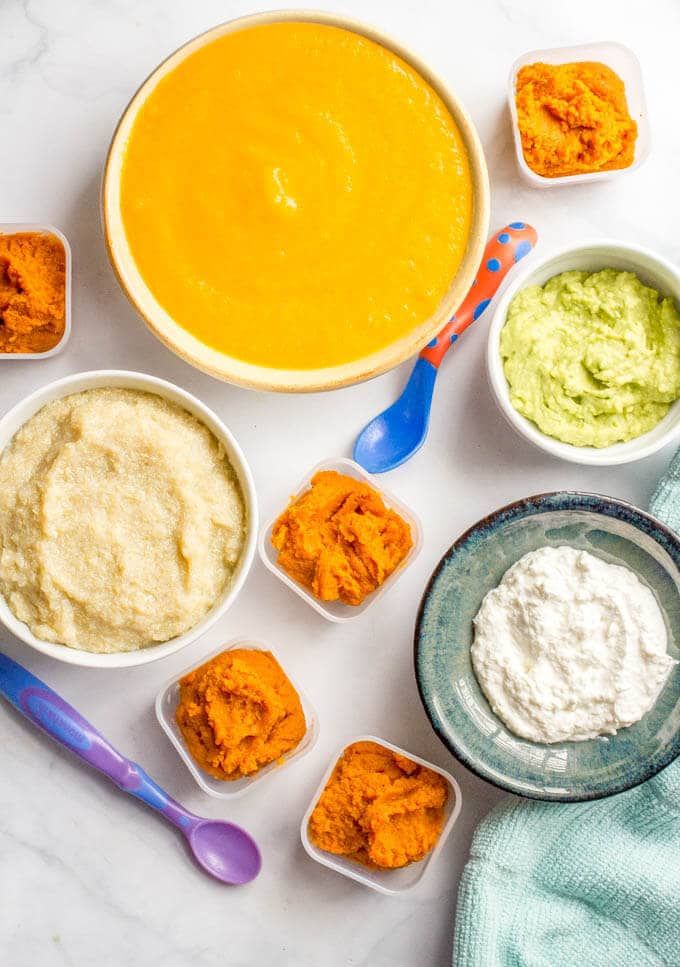 Check out our tasty Chicken Noodle Soup recipe to boost your family's intake.
Cinnamon: a great mood boosting spice, cinnamon is packed with antioxidants and can help fight bacterial infections. Add it to Quinoa Porridge or try our Cinnamon French Toast for a tasty, naturally sweet breakfast or snack the whole family can enjoy.
Mint – Mint is a great palate cleanser and soothes indigestion. Add it to purees like Courgette, Mint and Pea for a fresh and bright meal perfect for your baby.
Basil – With its sweet and fragrant aroma, basil adds great flavour to a variety of dishes. It's one of the primary ingredients in pesto – so why not try our Homemade Basil Pesto recipe for a delicious finger food dip for your little one.  It's also perfect for adding flavour to purees!
Ginger – A popular spice that aids indigestion and fights infections, ginger can be used to brighten up your baby's food. Use it in recipes like Peach Puree with Basil and Ginger and Plum and Ginger Yogurt.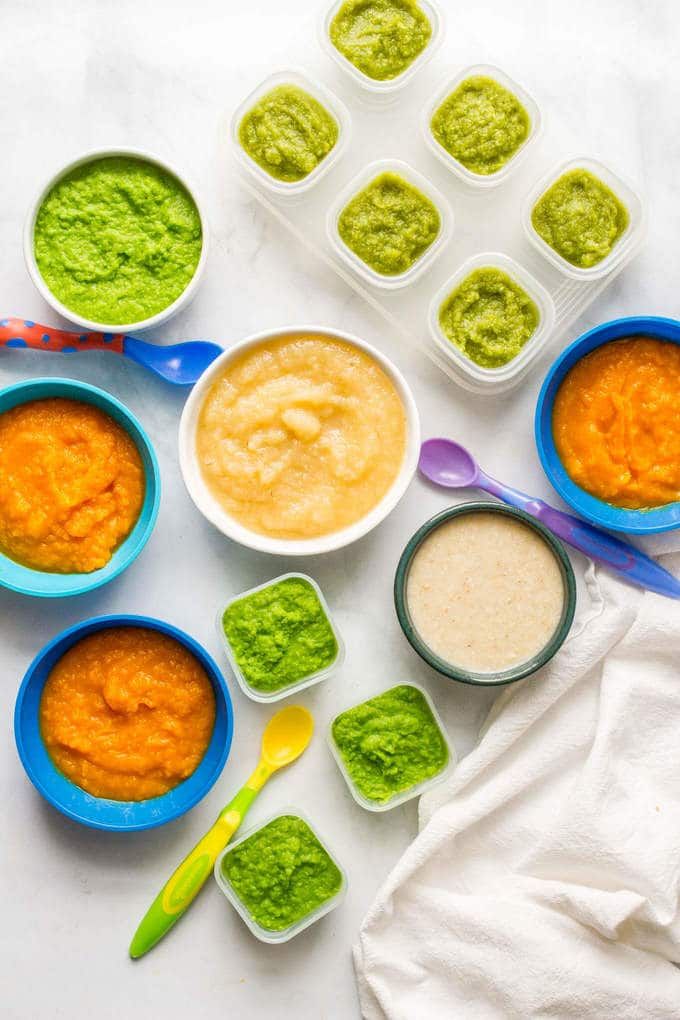 Rosemary – This fragrant herb adds wonderful flavour to soups and stews. It's also rich in antioxidants and helps protect the immune system. Add it to our Winter Warmer Stew and Salmon Pasta with Courgetti for a delicious meal perfect for both baby and family.
Making your own Spice Mix
When it comes to dishes such as curries and marinated dishes, it could not be easier to boost flavour and health benefits with herbs and spices. Make the most of your spice rack by making your own spice mix so you don't depend on shop bought ones as they can often be high in salt. Make it yourself without the unnecessary extras and store in our 9-12 months pots. 
Try mixing different spices to create a curry paste like in our Homemade Curry Paste  or make this simple spice blend to season chicken like in our Chicken Fajitas :
1 heaped tbsp paprika
1 tbsp of ground coriander
A pinch of cumin
2 medium garlic cloves, chopped finely
Don't be afraid to mix and match different flavours; remember that babies and toddlers can have spicy food too!
Tag:
All Advice and Recipes
What herbs can be used to improve immunity in a child?
Contents
In what cases does a child need an increase in immunity?
General rules for boosting immunity
What plants help boost children's immunity?
Additional instructions for use
Disclaimer
Please note that all information posted on the site Prowellness is provided for informational purposes only and is not a personal program, a direct recommendation for action, or medical advice.
Do not use these materials for diagnosis, treatment, or any medical procedure. Consult your physician before using any technique or using any product. This site is not a specialized medical portal and does not replace the professional advice of a specialist. The Site Owner is not liable to any party who has suffered indirect or direct damage as a result of misuse of materials posted on this resource.
What herbs can be used to increase immunity in a child?
Phytotherapy in conjunction with drug treatment is very effective. Herbs are relatively safe for children and can be used to boost the strength of the immune system.
When does a child need an immune boost?
Before making such a decision, a person needs to consult a pediatrician or immunologist. Immunity boost is usually required in the following cases:
The child has colds more than 5 times a year.
Diseases pass with complications, cure for a long time.
During illness, the temperature does not rise - this means that the body does not fight the virus on its own.
The child has had pneumonia, bronchitis, pneumonia or otitis media.
The child has an allergic reaction.
Enlarged lymph nodes.
General rules for boosting immunity
Before going to the pharmacy for medicinal fees and using folk prescriptions, adults should provide the child with the following:
proper and balanced nutrition;
regular walks in the fresh air;
normal living conditions;
compliance with the temperature regime in the room;
regular ventilation;
good sleep and rest (many children need an afternoon nap).
You also need:
not subject the child to excessive physical or mental stress;
in the treatment of respiratory diseases consult a doctor;
properly dress the child - do not wrap up, but do not let go outside in winter without a hat;
show the child to a specialist for preventive examination at least once a year;
control chronic and hereditary diseases.
What plants help boost children's immunity?
The main medicinal herbs for boosting children's immunity are:
Echinacea. Prevents inflammation, harmful bacteria, viral agents.
Astragalus. It has a tonic and firming effect. Effective as a prophylaxis during the flu and colds.
Chamomile. It saturates the body with useful trace elements and minerals, has a calming effect on the nervous system, works as a natural antiseptic, and restores defenses.
Nettle. It will be useful for a child who suffers from allergies.
Rhodiola rosea. It is required under adverse conditions, a sudden change of place of residence or educational institution, when the child's body is under stress.
Ginger. Effectively disinfects and kills viruses, preventing their further spread.
Aloe. Effective in the treatment of seasonal colds, with spring and autumn beriberi.
Thyme. Its benefits are due to vitamins C and B. It relieves inflammation well and has an antiseptic effect.
Eleutherococcus. Helps with physical and mental overwork, well eliminates weakness, tones the body.
Additional instructions for use
Before giving any herbal product to a child, make sure that the child has reached the legal age. Some herbs are prohibited for children under 3, 7 and even 12 years old.
Also, a small patient should be examined for possible allergic reactions and individual intolerance. Each plant has its own contraindications and limitations.

Attention! It is necessary to refuse immunostimulating herbal medicine in case of kidney diseases in children.
When used correctly, medicinal plants and products based on them improve the well-being and mood of the child, increase the immunity and defenses of the child's body.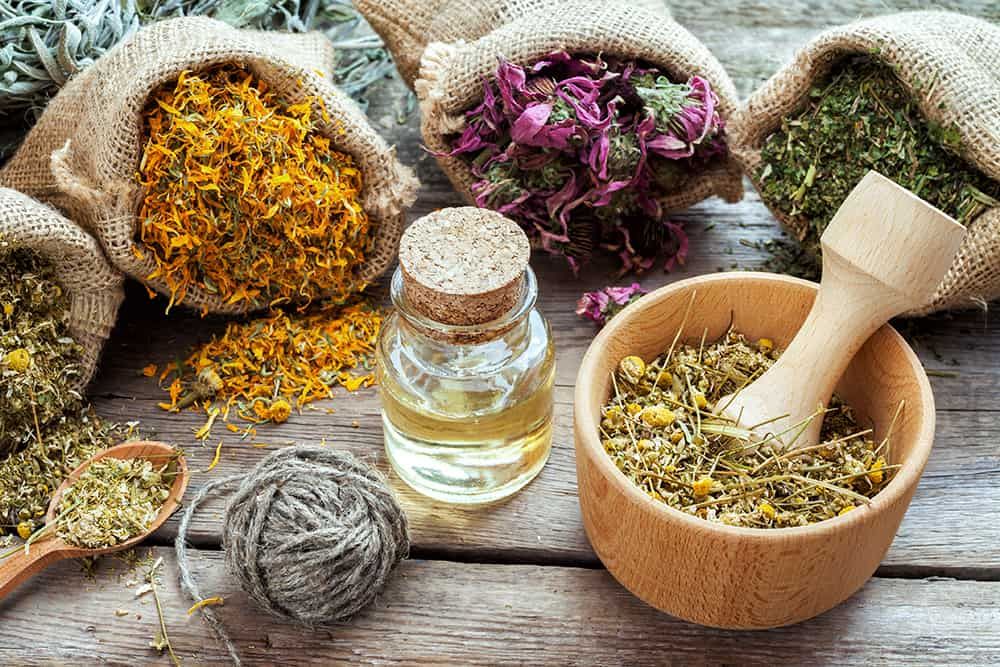 Disclaimer
Please note that all information posted on the site Prowellness is provided for informational purposes only and is not a personal program, a direct recommendation for action, or medical advice. Do not use these materials for diagnosis, treatment, or any medical procedure. Consult your physician before using any technique or using any product. This site is not a specialized medical portal and does not replace the professional advice of a specialist. The Site Owner is not liable to any party who has suffered indirect or direct damage as a result of misuse of materials posted on this resource.
Expert: Ekaterina Vladimirova Expert in the field of motherhood and child nutrition
Reviewer: Ekaterina Vorobieva Adept of a healthy and active lifestyle
More about adding spices and herbs to complementary foods - Encyclopedia Baby food
Levchuk Victoria ©

When is it done? DIY baby food, you can experiment with different flavors and, most importantly, it is possible to use a wider range of ingredients than those found in ready-made baby food.
Most conventional brands of prepared baby foods do not include herbs and spices that will enrich your baby's taste. That's why it's so easy to take advantage of the versatility of homemade baby food and use spices and herbs to spice up and add color to baby's food. This is a wonderful way to help expand your baby's taste buds and introduce them to family nutrition.
In many countries, the first food for babies is not rice porridge, but rather spices, and then everything else. In India, for example, children can safely add a little curry to complementary foods at a very early age. Thai families often use coconut milk, lemongrass, tamarind and even chili when feeding their children. Hispanic babies taste wonderful herbs and spices like cumin, cilantro and even chili!
Contents:
Most pediatricians will recommend waiting until an infant is 8 months old or older to introduce spices and herbs into their diet. This recommendation serves to prevent digestive disorders than is associated with possible allergic reactions.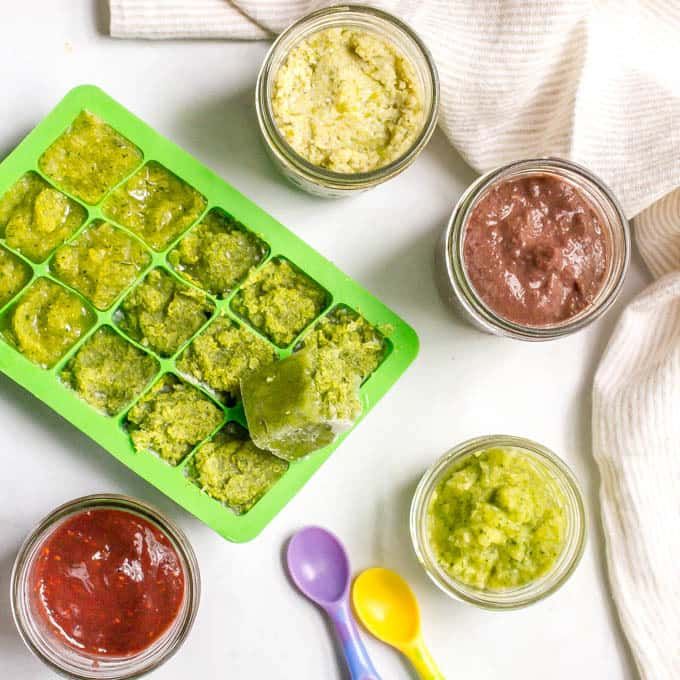 If the child tolerates food well and does not experience any digestive disorders, then you can try going straight to the spices! As with any new food, the 5-7 day wait rule should be followed when introducing spices and herbs. Also, as always, discuss the introduction and use of herbs and spices with your child's pediatrician.
It should not be forgotten that if a child is breastfed, then he has already tried herbs and spices, as they are passed through breast milk, helping to create and develop the taste of the child.
What types of spices and herbs can be added to baby food?
Often when we think of adding spices to our meals, we think of sugar, salt and pepper. Why do we rarely think about adding herbs and spices?
Fresh or dried herbs and spices that are used for family meals can be added to baby's complementary foods. Using spices and herbs in your baby's diet is a great way to offer them interesting flavors without the use of sugar or salt.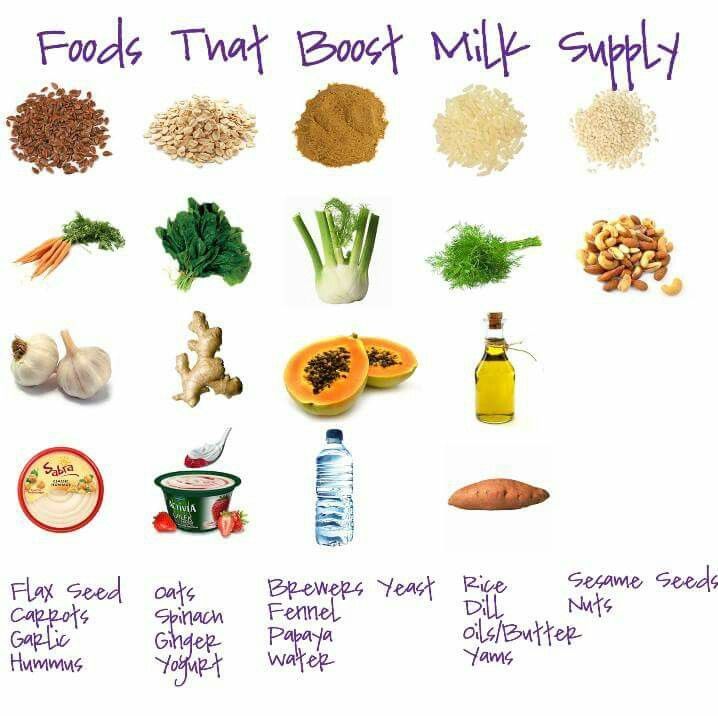 Here are some herbs and spices to try:
Vanil
Pepper
Garlic
Basil
rosemary
oregano
Lemon Cestra
Ginger
9000 offer an older child curry powder (just watch the child's reaction as a rash may develop.)
The above spices can be a great addition to a child's diet. If the family often prepares dishes with spices and herbs, then it is necessary to introduce into the child's diet what the family loves in the first place. And it is not necessary to wait until the child becomes an adult. Spices, like food, do not require haste, it is not necessary to enter the entire list of the above, perhaps only 2-3 ingredients will be enough to enrich the taste of the baby. For example, cinnamon for porridge, garlic for a meat dish.
It should be borne in mind that if one or another spice or herb is not used in the family, then you should not introduce it so early into the baby's diet, just for a change in diet, you can introduce it later, and at this stage introduce fruits familiar to the whole family , vegetables, meat or dairy products.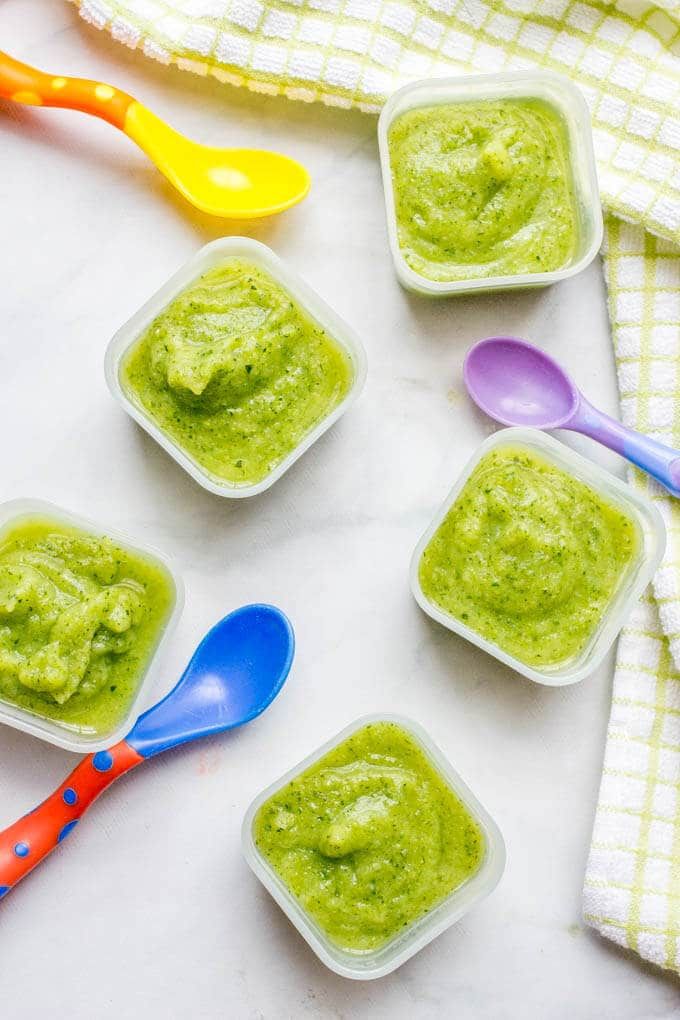 We choose high quality spices and herbs. And finally, spices and herbs are quite a small amount in a dish, remember the simple rule, less is better than more. You should not greatly enrich the dish with a new taste, just light notes of sweetness or spice are enough. The child has a completely different perception of taste.
A few examples of where you can use spices and herbs
You can try using spice mixtures in everyday products such as:
Fruit:
Apple (mashed) vanilla, ginger
Pears : use of ginger, cinnamon, vanilla or even mint
Bananas : use of cinnamon, ginger, allspice, vanilla
Dairy products:
Yogurt : use with mint, cinnamon, nutmeg, vanilla, ginger, carnation, cardamom,
Vegetables:
Potatoes : Use with muscular nuts and / or / or / or / or / or / or / or / or / or / or / or / or / or / or / or cardamom
Pumpkin : use with cinnamon, nutmeg, allspice, ginger and vanilla
Carrot : use with basil and garlic - roasted carrots with cinnamon are delicious too.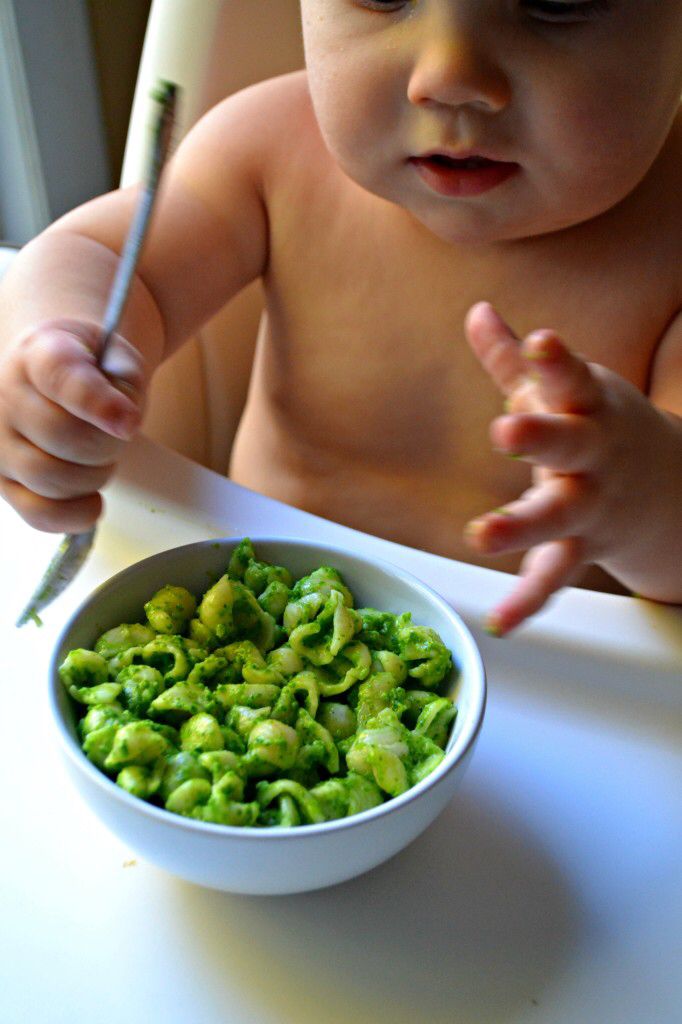 Green beans: Use garlic
Pucker mashed potatoes: Use with dill or garlic
cereals:
Macarone: Use oregano, garlic, basic
: use fruit, cinnamon and nutmeg, vanilla
Rice: use with cinnamon, nutmeg, vanilla, cardamom, ginger
Quinoa (sweet): use with cinnamon, nutmeg, vanilla, cardamom, ginger for sweets
Quinoa (dessert): use with garlic, pepper, onion, basil, oregano, etc.
Meat:
chicken / turkey:
with cinnamon and / or coriander
with garlic and basilica
with lemon zest and pepper
with basil
9000 9000 9000 9000 9000 9000 9000 9000 9000 9000 9000 9000 9000 9000 9000 with sage, rosemary and thyme
with cinnamon and / or Corian
beef:
with garlic and pepper
with onions and pepper
with orange zone
Sleep mixtures 9002

This seasoning mix should be used to flavor chicken, turkey, duck.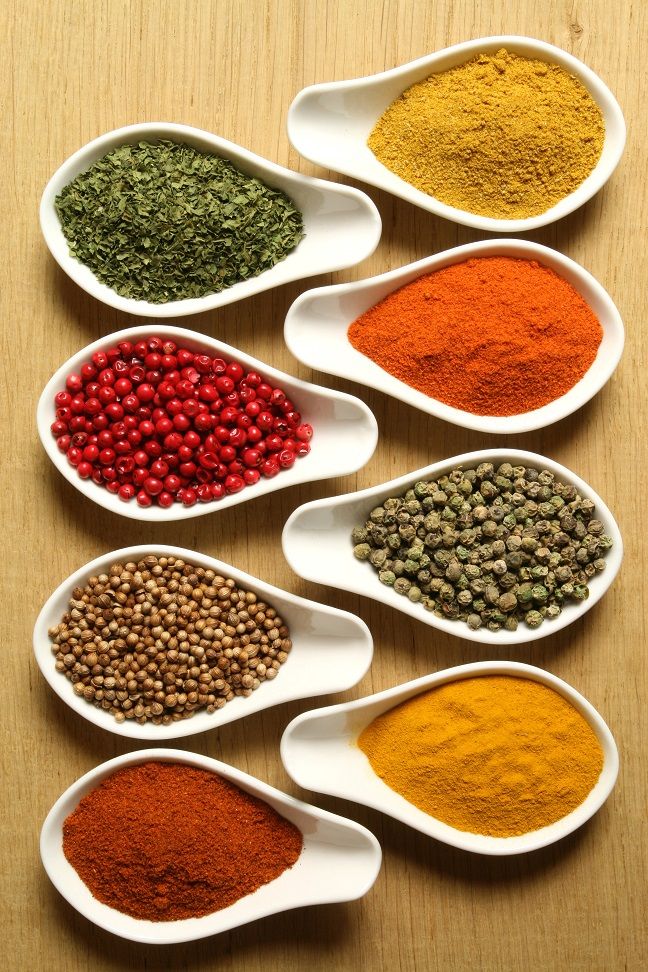 Can also be used with any poultry stuffing. If there is no access to fresh herbs, you can replace 1 teaspoon of dried herbs with 1 tablespoon of fresh herbs.
Sweet spice mix
The mix is ​​perfect for making apples and pumpkin pies and as a topping for eggnog.
We are not afraid and add me to VK and Odnoklassniki, Instagram!
Like this article? Subscribe to site updates
"Encyclopedia Baby Food"!
Don't forget to bookmark us! (CTRL+SHIFT+D) Subscribe to the site, comment, share in social networks.
On our site Encyclopedia Baby Food there is useful information on the nutrition of your children, which is useful for everyone, and we update the site "Encyclopedia Baby Food" constantly and try to search and write only excellent, verified and necessary information for you and your children.
Disclaimer No. 1: It must be understood that the author of the articles on the Baby Food Encyclopedia website is not a medical staff, "I am not a doctor.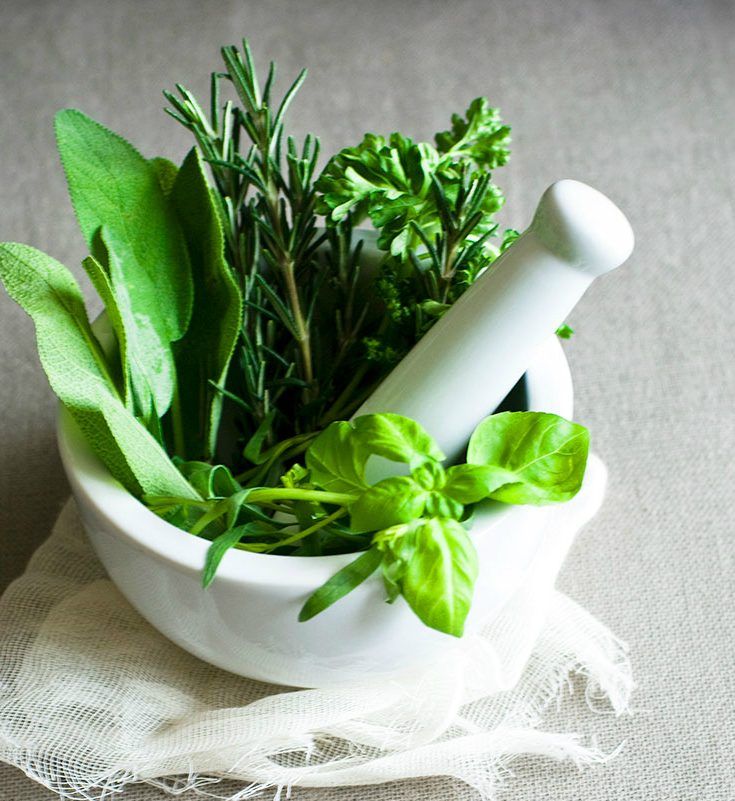 " The information I share is based on my own experience. My goal is not to teach you how to eat or feed your child, but to talk about how we did it, what new things I learned or read. This expands the picture of Baby Food knowledge, gives you a glimpse of the whole process so you can decide if you like it or not.
Disclaimer No. 2 : However, the above does not cancel visiting a pediatrician. Before you start complementary foods, you need to get his professional opinion on the best way to introduce new foods for your baby. I also draw your attention to the fact that you need to look at the original date of the published articles, because some of the "best practices" may have changed. Always check with your child's pediatrician about complementary foods and their health.
Disclaimer #3: Keep in mind that every family is unique, every situation is also completely unique. There are no universal solutions. Only you can find what works best for you.