How long can you refrigerate baby food
Keeping your baby's food safe
Eileen Haraminac, Michigan State University Extension -
Infants less than a year don't have fully developed immune systems, because of this bacteria that may not cause illness in an adult or older child, can cause serious illness in infants and consequently they are often susceptible to food-borne illnesses.
Infants are often susceptible to food-borne illnesses. Infants less than one year of age do not have fully developed immune systems and because of this bacteria that may not cause illness in an adult or older child, can cause serious illness in infants. Parents and caregivers can reduce this risk with safe food handling practices. It is always important to safeguard food for infants and youth Michigan State University Extension and Foodsafety.gov offer these guidelines.
The most important practice you can do to keep food safe is to wash your hands. Your hands can pick up harmful pathogens and bacteria from tasks like diaper changing, feeding the dog, going to the bathroom or preparing raw meat or eggs. Always wash your hands after completing any of these tasks and especially when preparing infant foods.
For infants under six months old, the safe storage times for formula and expressed breast milk are between three to eight days in a refrigerator at 35 degrees Fahrenheit to 40 degrees F. Breast milk can be frozen for up to six to 12 months at 0 degrees F. However, do not freeze formula. If you plan to give an infant water, it should be boiled water during the first three months of the infant's life. Milk and formula for six to 12 month old babies may be stored for 48 hours in the refrigerator. The same three to eight day time limit applies for milk, and the "do not freeze" rule applies to formula.
For unopened cans of formula observe and follow the "use by" dates. For baby food, check "use by" dates when storing unopened jars. Check to see that the safety button on the lid is down before opening. If the lid does not "pop" when the jar is opened or if the jar is not sealed, do not use the food.
For plastic pouches: Discard any packages that are swelling or leaking.
Don't feed your baby directly from the jar of baby food. Instead, put a small serving of food on a clean dish and refrigerate the remaining food in the jar. If the baby needs more food, use a clean spoon to serve another portion. Throw away any food in the dish that's not eaten. If you do feed a baby from a jar, always discard any remaining food. The baby's salvia mixed with the unused food in the jar can start producing bacteria.
When traveling, keep milk and formula cold (less than 41 degrees F) by transporting bottles in an insulated cooler with an ice pack
For microwave heating, transfer food from unopened jars to bowls or dishes. For adequate heating, heat four ounces of food on high for 15 seconds, stir, and let stand for 30 seconds. Stir again and check the temperature (more than 140 degrees F) before feeding food to the infant.
Never allow opened jars of food to sit at room temperature for more than two hours.
Solid baby foods that have been opened may be stored in the refrigerator for a maximum of three days. Strained fruits and vegetables can be refrigerated for two to three days and stored in the freezer for six to eight months. Strained meats and eggs may be stored one day in the refrigerator and one to two months in the freezer. Meat and vegetable combinations are good for one to two days in the refrigerator and one to two months in the freezer.
Homemade baby foods will keep for one to two days in the refrigerator and three to four months in the freezer.
Please remember that once commercial formulas or foods are opened you need to use them immediately and refrigerate the unused portion quickly after you are done. When you use the refrigerated leftovers, heat them quickly to 165 degrees F to prevent growth of bacteria.
Following these food safety practices will safeguard your baby's food, keeping them safe from potential pathogens that cause food borne illness. 
This article was published by Michigan State University Extension. For more information, visit https://extension.msu.edu. To have a digest of information delivered straight to your email inbox, visit https://extension.msu.edu/newsletters. To contact an expert in your area, visit https://extension.msu.edu/experts, or call 888-MSUE4MI (888-678-3464).
Did you find this article useful?
---
You Might Also Be Interested In
Storing Baby Food | Happy Baby Organics
AndieM.

Ed., RD, LDN, CLC, RYT-200
Read time: 6 minutes
How to store homemade baby food and store-bought pureed foods

How to thaw and re-heat pureed baby food

How to help prevent bacterial contamination of baby foods
Whether you buy baby food at the market or make it from scratch, it's important to know how to store, prepare, and reheat your baby's food correctly and safely. Store-bought baby food usually comes in a glass jar, plastic container, or pouch and usually does not require refrigeration or freezing before opening. These foods are manufactured to be shelf-stable, like any other pantry item (think beans, soups, or condiments). They can typically stay fresh on the shelf for 1 to 2 years, but always check expiration dates carefully.1
Baby food storage guidelines
: 2
Pureed store-bought baby vegetables and fruits can stay in the refrigerator for up to 48 to 72 hours and in the freezer for 6 to 8 months.

Pureed store-bought meat, poultry, or fish can be refrigerated for 24 hours after cooking and frozen for 1 to 2 months.

Homemade baby foods will keep for 24 to 48 hours in the refrigerator and for 1 to 2 months in the freezer.
Be sure to refrigerate freshly cooked baby food within 2 hours as bacteria will start to grow at room temperature after those 2 hours are up. Note that your refrigerator should be kept at, or below, 40 degrees F. Any warmer and illness-causing bacteria can thrive and quickly multiply.3Want some tips on feeding your little one or on making baby food? The Happy Baby Experts are infant feeding specialists and here to help (for free!) with questions about starting solids and picky eating, as well as formula and breastfeeding. Chat now!
Can I feed baby directly from the jar or pouch?
If you feed your little one directly from the jar or pouch, all leftovers must be thrown out after the meal. Saliva from baby's mouth gets back into the jar or pouch via the spoon, this introduces bacteria that can quickly multiply and contaminate the food.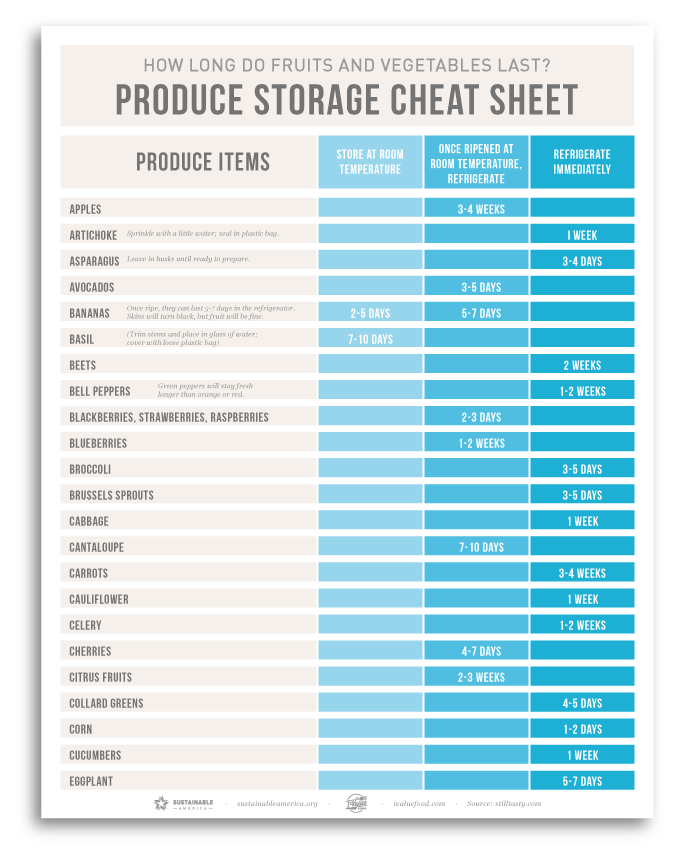 If you know baby won't finish it all, spoon a serving in a separate bowl and feed from that. Then you can refrigerate the jar or pouch of remaining food for an upcoming meal!4For more information, read: Making your own baby food
How to warm refrigerated or shelf-stable foods and thaw frozen foods:
Microwave: Warm up store-bought food directly in its glass jar or transfer the food – including previously frozen purees – into a separate glass bowl (never heat up pureed food in a plastic container or pouch). Reduce the microwave to 50% power (or use the defrost feature) and then warm the puree in 15 second increments. 4 Check and stir the food thoroughly each time to ensure even heating and to eliminate any heat pockets that may burn your baby's mouth.

Stovetop: Warm your baby's store-bought food or thaw frozen baby food on the stovetop by placing the food in a small saucepan and warming on low heat until the puree is the same consistency and no longer frozen. To preserve the nutrients, heat only as much as is necessary.

Submersion Method: Thaw frozen baby food by placing the pureed cubes in a plastic bag and then inside a bowl filled with hot or warm water. This method allows for even warming but does take a little longer – figure about 10-20 minutes for the food to thaw fully. 5 Many parents also use the submersion method to thaw frozen breastmilk.

Refrigerator: Thaw frozen baby food simply by transferring it to the refrigerator. 5 This process will take 4-12 hours so plan ahead (transferring the food the night before it's needed to allow thawing overnight is a good rule of thumb). Homemade frozen baby food that's been thawed can safely stay in the refrigerator for up to 48 hours. Be sure to keep thawed baby food in a sealed container to avoid contamination.

DO NOT let baby food thaw for long periods of time on the counter at room temperature. This will allow bacteria to grow. 5
How to freeze baby food
Freeze purees in ice cube trays or on a cookie sheet
Sanitize or thoroughly clean standard ice cube trays before spooning the puree directly into each cubed section. You could also cover a cookie sheet with parchment or wax paper and spoon small 'mounds' of puree onto the sheet to freeze.

Cover the tray with plastic wrap and place into the freezer.

Once the cubes or 'mounds' are solidly frozen, pop them out and store them in plastic freezer bags.

Label the bags with the type of baby food as well as the date. This allows you to use it before it expires. (Remember: store-bought fruits and veggies can be frozen for 6 to 8 months, while meats, poultry, and all home-made baby food can be frozen for 1 to 2 months).

When your baby is ready to eat, grab an individual portion of the cubes you want to use and thaw!
Ice cube trays are not only convenient, they are also incredibly helpful in portioning out homemade baby food.

The cubes are roughly 1 ounce each, so you can easily measure the amount of food your baby is eating and thaw small portions at a time to reduce waste.
Do not freeze food in glass containers
Glass baby food jars (or any glass container) are not meant to be frozen. Frozen glass can burst or cause tiny fractures in the glass leaving behind microscopic shards that you may never see.Freeze baby food in safe "ok to freeze" plastic containers instead.
Consider a deep freezer if you want to store purees long-term
For best results, frozen foods should remain at a constant sub-zero temperature. A deep freezer is better equipped to handle this temperature control as opposed to your regular freezer, which may fluctuate with you opening and closing the door often.
Throw away leftover food that's already been reheated
You cannot reheat (or re-freeze) baby food more than once, so once you've thawed a frozen puree, toss any leftovers.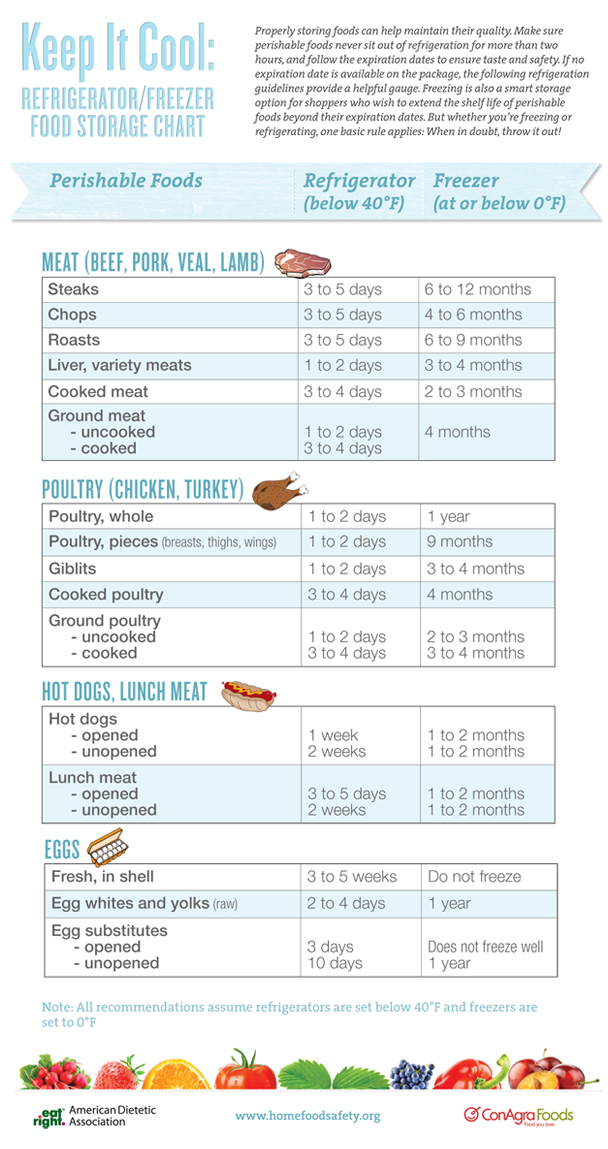 This rule also applies to breastmilk. So if you're using breastmilk to thin out your homemade baby food purees, add the milk while it's fresh!Read more: Safe Storage of Pumped Milk
You can also use formula too thin a puree. Do not freeze formula in its original can or bottle, but once mixed into a puree it's ok to freeze. Freezing formula causes a separation of the fats from the liquid, which may negatively impact the texture and quality.6
Let's Chat!
We know parenting often means sleepless nights, stressful days, and countless questions and confusion, and we want to support you in your feeding journey and beyond. Our Happy Baby Experts are a team of lactation consultants and registered dietitians certified in infant and maternal nutrition – and they're all moms, too, which means they've been there and seen that. They're here to help on our free, live chat platform Monday through Friday, from 8am–6pm ET, and Saturday and Sunday, from 8am–2pm ET. 
Chat Now!
Read more about the experts that help write our content!

For more on this topic check out the following articles
Choosing Store Bought Baby Food
Food Safety for Babies and Toddlers
Preparing infant formula
Avoid Giving Your Baby Too Much Sugar And Salt
How to store baby puree correctly and for how long
When a baby grows up, in addition to breast milk, he is given various vegetable, fruit or meat purees.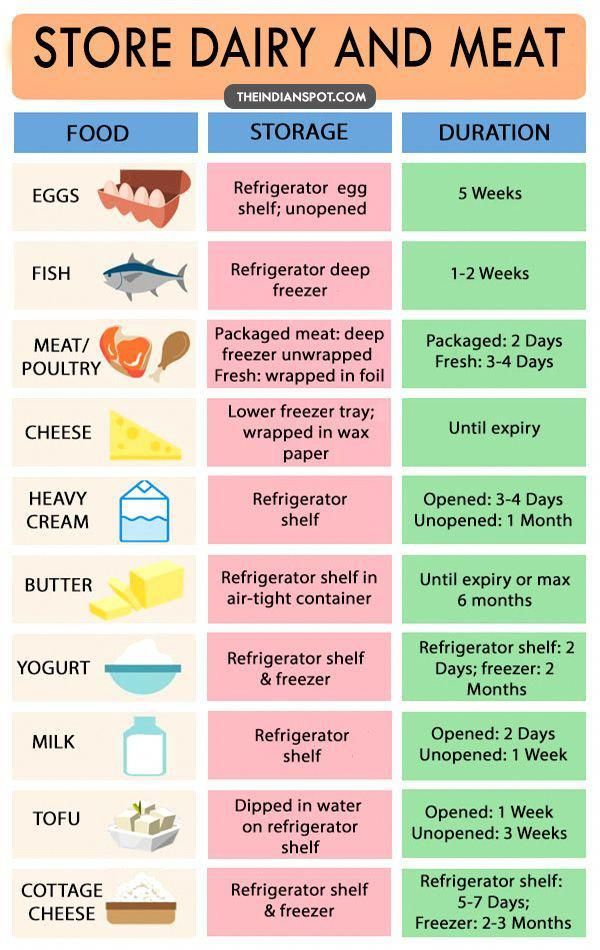 The proper development of the child's body will depend on the quality of complementary foods. Therefore, you should buy only fresh products from time-tested manufacturers. Where and how to store baby food puree, you can read on the jars. But it will not be superfluous to familiarize yourself with the general rules for storing food for babies in order to prevent poisoning, indigestion and other negative consequences of eating low-quality or expired products.
How to choose
When buying baby puree for future use, you must strictly follow the storage rules specified by the manufacturer. But if after opening the jar there are doubts about the quality of the product, you should not give it to a child. Better to play it safe and go for fresh mashed potatoes than put the child at risk of poisoning.
Quality fruit or vegetable puree should not contain any additives other than water and, moreover, preservatives.
Making a choice in favor of one or another type of product, first of all, its useful qualities are evaluated.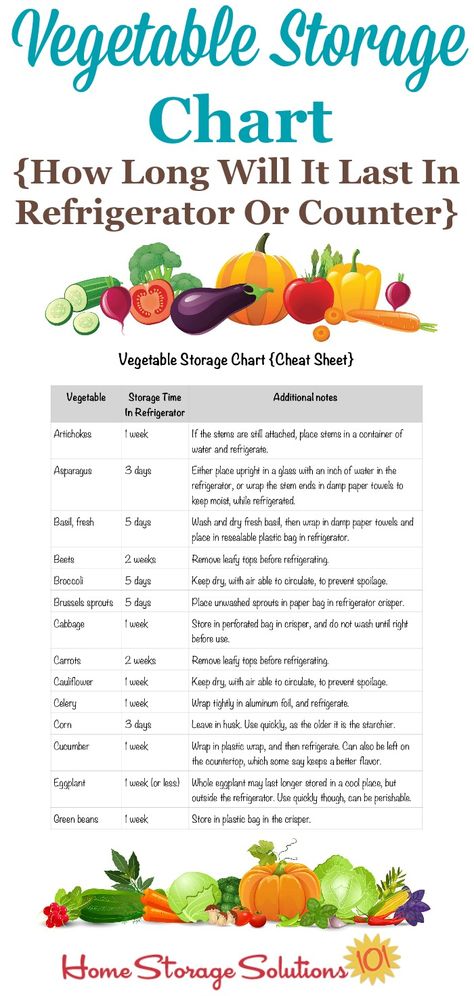 Exotic fruits, for example, will not bring as much benefit to the children's body as an apple or a pumpkin.
The fruits and vegetables best absorbed by a child are those grown in the area where he lives. Therefore, when choosing baby puree, preference is given to products of local manufacturers. More natural and useful for the digestive system of our child will be puree from ordinary carrots, apples, pears, zucchini than from mangoes, bananas and other exotic fruits.
There are three types of baby puree packages:
glass,
metal,
cardboard (Tetra Pak).
It is impossible to say exactly which package is better. Each of them has its own disadvantages and advantages.
In glass container the product can be stored without fear that this material will somehow change the composition of the baby puree. At the same time, the small volume of the jar (100 ml) allows you to use its contents without residue. And in this case, you no longer have to store baby puree.
In metal containers the shelf life of baby puree will be longer. In addition, it will not break in case of careless handling.
Baby food in carton is the most budget option for low-income families. But this does not mean that the contents of the package are worse. Just monitor the safety of the product should be more carefully.
Purchased puree
Pre-sealed baby food containers can be stored even at room temperature. The manufacturer creates a vacuum environment inside each of them, which minimizes the development of harmful microorganisms. But if the storage of baby puree occurs without a refrigerator, the product is placed in a cool place, closed from sunlight. It should be understood that when heated, the contents of the containers will deteriorate faster than the period specified by the manufacturer.
Tetra Pak carton packs are as convenient as glass or metal packs.
In it, the product can also be stored for a long time. Unlike a glass jar, cardboard does not let in sunlight and is cheaper.
The disadvantage of cartons is their relative fragility. They are easily deformed and may lose their tightness during transportation.
While still in the store, you need to read the information that is present on the container with baby food. First of all, pay attention to the date of release of the product, and its expiration date.
Homemade puree
At home, prepare baby puree immediately before use. Storage is contraindicated for it, since cooling and subsequent heating deprive the product of useful properties.
How long can homemade puree be kept when there is no other way out? No more than 24 hours in the refrigerator, and within 3 months in the freezer.
To freeze the product, it is laid out in ice molds and sent to the freezer. After solidification, the cubes are transferred to special freezer bags or food containers, after which the date must be indicated on them.
Then the product is sent to the freezer for 3 months.
When preparing and freezing baby puree, use only sterile containers and cutlery.
Product can be defrosted on the refrigerator shelf or at room temperature.
Opened baby puree
The answer to the question of how long open baby puree can be stored can be found on the product packaging.
Most manufacturers do not recommend storing baby puree after opening in general . Or it allows it to be in the cold for no longer than 1 day. This will allow you to divide the product into 2 feedings, but you should not heat it directly in the jar. The necessary part of the puree is transferred to another container and heated. If you heat the entire jar, the shelf life of the baby puree that remains in it will be reduced to a few hours.
The temperature at which baby puree should be stored after opening should be between 0°C and +4°C.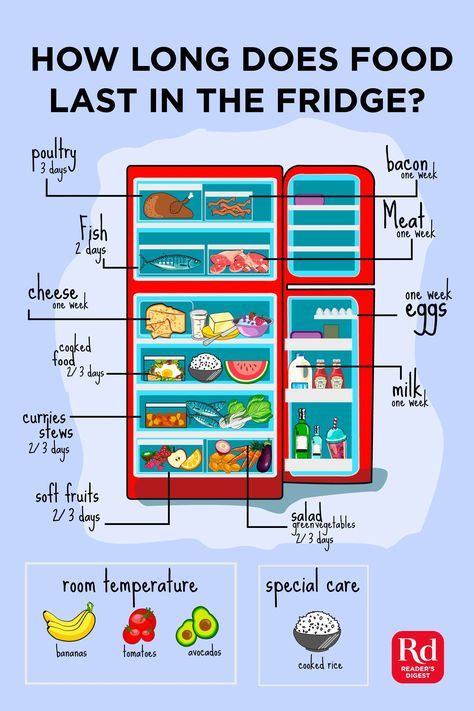 If you keep it in a warmer place, it will lose quality after 5 - 6 hours. The product cannot be kept on the refrigerator door due to constant temperature changes every time the door is opened.
When closed baby puree can be stored at a maximum temperature of +22°C
A after opening at a maximum of +4°C.
You can read the manufacturer's instructions for how long puree can be stored in the refrigerator, but if the jar is opened, it will not be possible to give the product to the child in a day.
Out of the refrigerator, opened baby food will retain its quality for up to 6 hours at temperatures up to +20°C, and no longer than 4 hours in an even warmer place.
Storage rules
If your baby consumes poor-quality products, it can lead to serious consequences, so you need to know how to store baby purees in jars (other packaging).
Closed baby food containers should be kept in a dry, dark place. These are various closed cabinets, pantries, etc. There should not be heat sources nearby, otherwise bacteria will begin to actively develop even in closed packaging.
Arrange the jars so that those with the earliest expiration date are closest. Accordingly, they must be used first.
Lids on containers must always be tightly closed.
Do not feed your baby directly from the bottle if you plan to continue to store the contents. When children's saliva enters the container, the development of microorganisms occurs. Then the product becomes unusable.
If you leave an open jar right on the table, after 2 hours, bacteria dangerous to your baby's health will begin to develop in it.
It is categorically impossible to continue to store expired baby puree and, moreover, to offer it to a child. This can lead to severe poisoning.
If the product has not changed its appearance, smell and seems to be quite edible, but its expiration date has passed, it should not be given to children.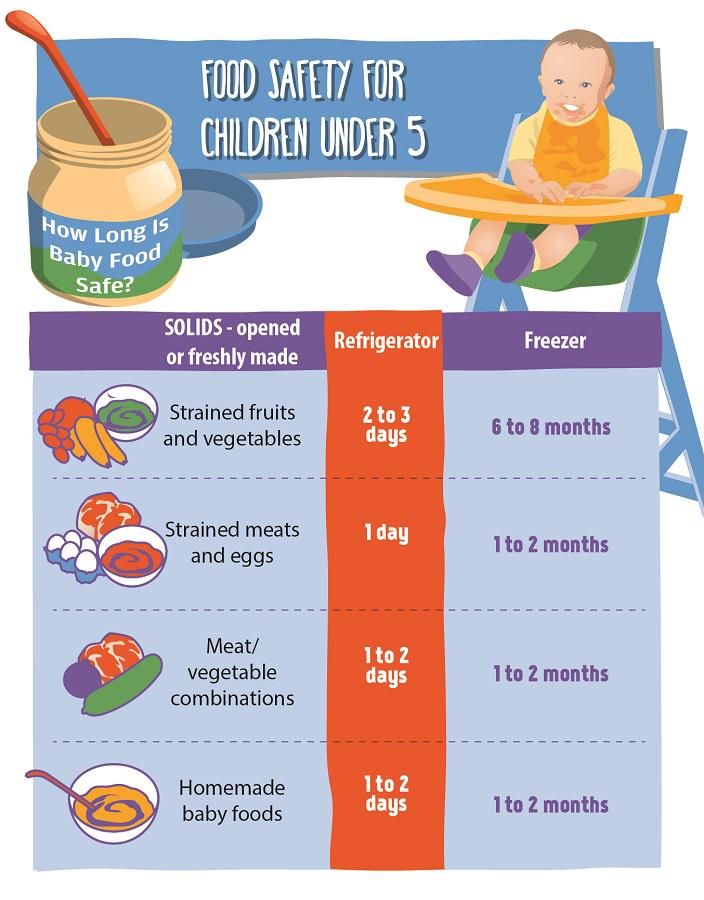 Every mother should know exactly how to store baby puree and strictly follow all the manufacturer's recommendations.
Infant formula temperature: what temperature should infant formula be?
23.09.2019 Reading time: 5 min 109802
Contents of the article
Basic rules for preparing the mixture
Separately about water
Helpers
How to measure the mixture temperature?
How to give formula?
How to choose the right mix
Expert advice
Myths about infant formula
Basic formula preparation
Mother's milk is the best food for a newborn.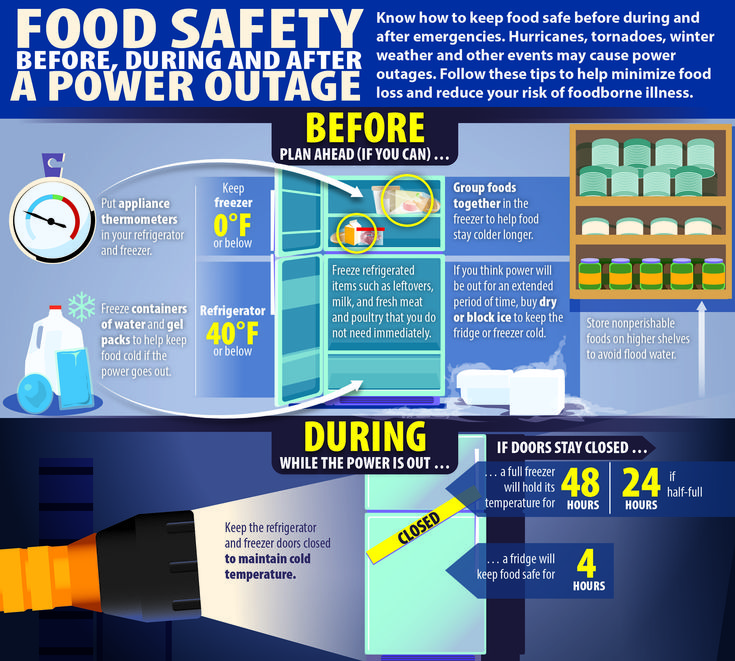 However, lactation does not occur in all women, and sometimes there is too little milk. In this case, infant formula comes to the rescue - a special food created taking into account all the needs of your baby. What temperature should be the infant formula and how to achieve ideal performance, we will tell in this article.
This is important!
The optimal and comfortable temperature of the mixture for the baby is 36-37 degrees Celsius, that is, the temperature of his body.
Some mothers, for ease of breeding, pour the mixture literally with boiling water. And this is a big mistake, because too hot water destroys the nutrients in baby food. Boiling water can be used, but only on the condition that it is diluted before you pour it into the infant formula.
Separately about water
When choosing water, pay attention to its labeling. Bottled has the designation "for food" or "for the preparation of mixtures." The second option does not contain a large amount of mineral salts, so it does not disturb the balance of the mixture.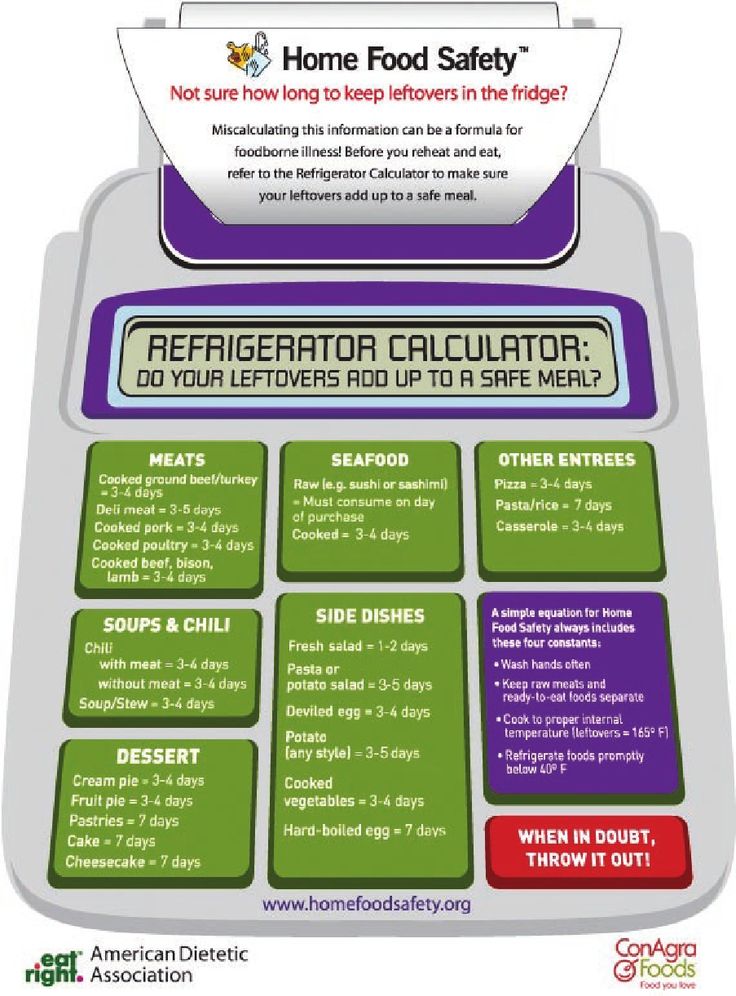 Moreover, it is recommended to use filtered and boiled tap water only in the most extreme cases. If you do not have the opportunity to regularly buy bottled water, purchase a special "children's" filter. It does an excellent job of purifying running water, making it more or less suitable for baby food.

Auxiliaries
In the age of digital solutions and smart technology, any household issues, including maintaining the optimal water temperature for diluting the mixture, are solved with the help of assistant devices. Purchase an electric kettle with a built-in thermometer or a heater that allows you to maintain a constant optimum temperature around the clock - so you will always have "ready" water for cooking at hand.

How to measure the mixture temperature?
There are several ways to measure. You can, as described above, use a kettle or heater with a predetermined temperature. It's fast and convenient. Breeding the mixture in the classical way, it is necessary to measure its temperature before giving it to the baby.
For this you can use:
• special thermometers for liquids;
• infrared thermometers;
• own wrist. Apply a few drops of nutrition to the back of the most delicate and sensitive part of the wrist. If it's hot for you, it will be hot for the baby;
• the area of ​​the temples. It is also a sensitive and therefore "test" area. Attach the bottle to the right or left temple - it should not burn the skin, you should feel a light and comfortable warmth.
Never try to determine the temperature of the mixture by taking a sip from the bottle or dipping your finger into it.
Both in the mouth and on the hands there are always a lot of bacteria, they can be potentially dangerous for the health of the child - do not risk it!
If the mixture is too cold or hot?
If the mixture is too hot, it is recommended to wait a bit with feeding, it will cool down at room temperature in 10-15 minutes.
If this worries the baby, you can cool the food by placing the bottle in a bowl of cold water.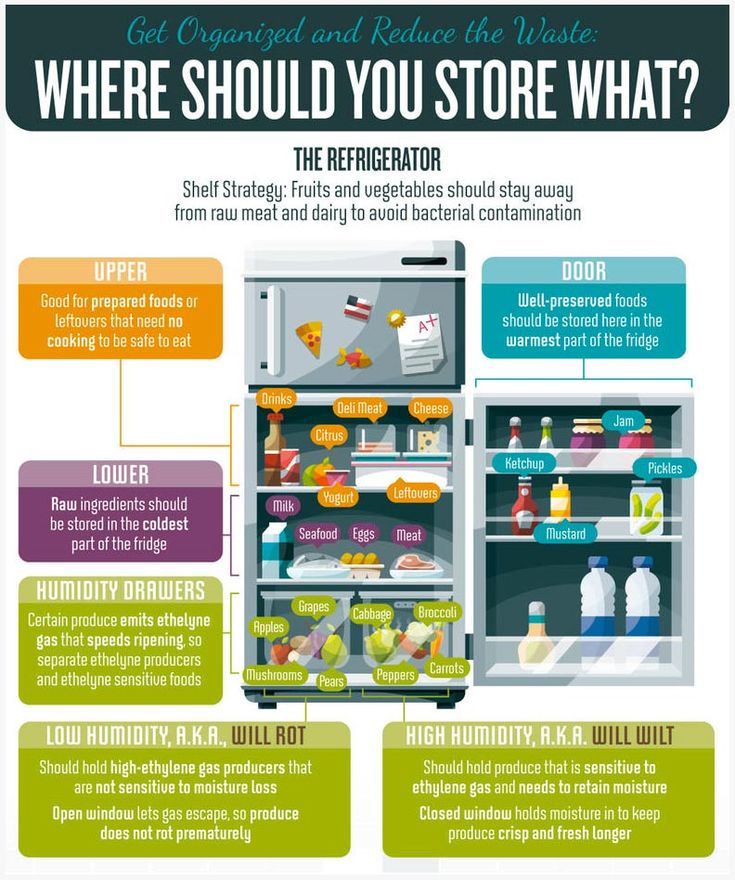 If the food is cold, proceed in the same way, only by changing the temperature: place the mixture in a bowl of warm water. Do not use a microwave for this, food warms up unevenly in it, and there is a big risk for the baby to get burned. After cooling or heating, the temperature of the mixture must be checked before giving it to the child.
How to formulate?
In addition to strictly following the instructions for storing and diluting baby food, it must be given to the baby correctly.

This is important!
If the baby is mixed-fed due to a lack of mother's milk, it is necessary to supplement it with a mixture only after breastfeeding. The second option is to completely replace one feeding with formula*.

Baby food is served to the baby in a bottle that is convenient for him (watch the material of the nipple and the size of the hole: if it is too small, the child simply will not be able to eat, and if it is too large, he may choke).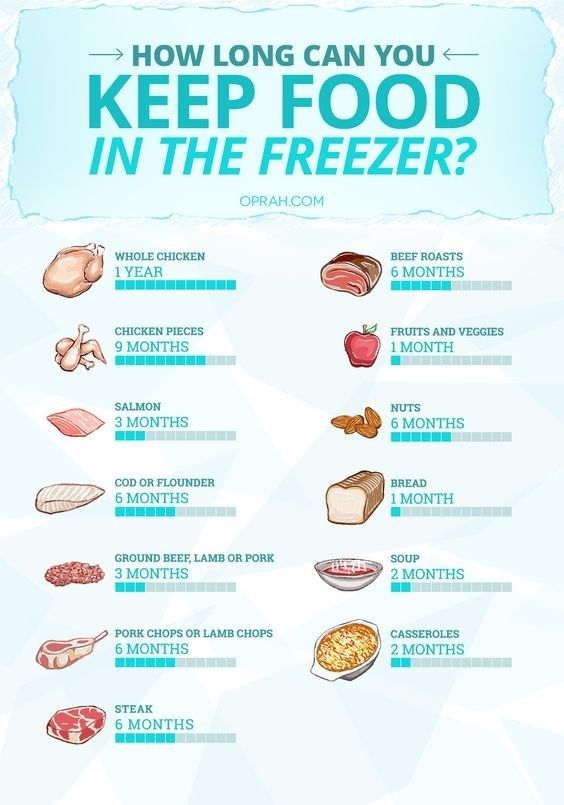 Before feeding, the bottle must be sterilized: you can use a pot of boiling water, a special sterilizer or a dishwasher for this.
Another important note: if the child is completely bottle-fed, or the baby is sick (especially if there is a high fever or diarrhea), it must be supplemented. The amount of liquid for supplementation during the day corresponds to the volume of one feeding. To do this, choose special baby water, which can be bought at a specialized store, a dedicated department of a supermarket or a pharmacy. Bottled water is also suitable for making infant formula. All questions about the drinking regimen of a baby on artificial or mixed feeding must be checked with a pediatrician!
How to choose the right mix
There are many varieties of infant formula available on the market. Conventionally, they can be divided into three main options:
Dry, in powder form to be diluted with water.
Liquid, prepackaged in sterile packaging, ready for use.
Regardless of the type of mixture, before feeding the baby, it must be brought to the desired temperature. This can be done with water (in the case of dry options) or simply by heating the package in a water bath (in the case of the finished mixture). It is recommended to choose your option with a pediatrician. However, it must be understood that regurgitation, infantile colic and constipation in most cases are associated with the age-related characteristics of the developing gastrointestinal tract and can sometimes increase with a change in diet or the introduction of new products.

Expert advice
However, according to the recommendations of doctors, the main thing in choosing an adapted mixture is its tolerance. This means, first of all, the absence of allergic reactions, as well as serious dyspeptic manifestations: regurgitation and vomiting, loose stools or constipation. Most modern adapted milk formulas contain all the necessary nutrients and vitamins:
• protein;
• fatty acids, including polyunsaturated ones;
• prebiotics and probiotics;
• biologically active components, including the carotenoid lutein contained in breast milk.