How to prepare ragi food for baby
Ragi porridge for babies | How to make ragi for babies, toddlers
Ragi porridge for babies, how to make ragi for babies, toddlers – ragi porridge or ragi malt or ragi kanji is nutritious and provides a good dose of nutrients when consumed regularly. It strengthens the bones, tooth and improves the overall health. To know more about this wonder grain, You can check this detailed post on ragi or finger millet. Known as kanji, java, sari, malt, ragi porridge is made slightly different in different regions.
This post is all about feeding ragi to babies. Each baby is different, so firstly you need a lot of patience to try and find out what works for your baby.
The first 6 months a baby needs to be breastfed exclusively to gain best weight, health and immunity. You can introduce ragi after 6 months.
Here are the tips on how to introduce ragi to babies.
1. Consult your pediatrician: Firstly consult your doctor to find out if you can introduce ragi to your baby.
Most doctors in South India suggest ragi as a first food since it is gluten free and is a least allergenic grain like oats.
But care must be taken not to contaminate the ragi flour with flours having gluten in them like wheat or barley. Such contamination may lead to allergy, rashes, colic, diarrhea or upset tummy in babies.
To reduce such risks, homemade flour is best. If sprouted ragi flour cannot be made, soaking the grains overnight and then drying, roasting and powdering them is also fine.
2. Follow the 3 day wait rule. When you introduce ragi, do not introduce any other new food for the next 3 to 4 days. This helps to analyse well whether it is suitable to your baby or not.
If you find any rashes, indigestion, consistent hiccups, restlessness, colic or diarrhea stop the porridge immediately and seek doctor's help.
Do not be intimidated, most babies do well with ragi if proper care is taken while preparing flour and making porridge.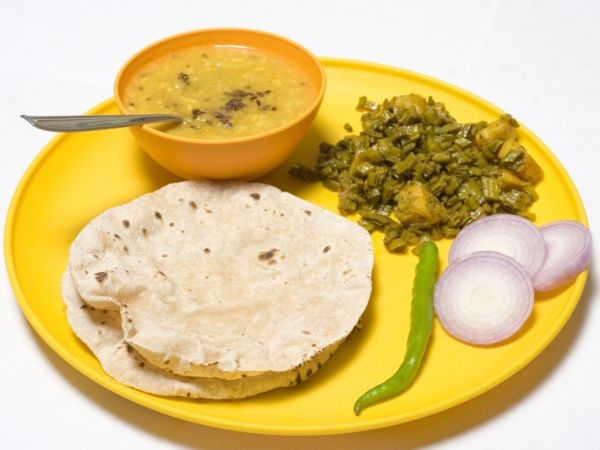 3. For babies under 8 months, porridge must be made either from extracted ragi milk or must be made from homemade flour that is sieved through a muslin cloth. Otherwise the baby may not be able to swallow the porridge.
4. Doctors usually recommend cooking ragi with milk or cooking with water and then adding formula milk to bring it down to the consistency. But I was told by my doctor that it is best to serve ragi alone without milk or curd.
Since milk hinders the absorption of iron in ragi. Further to increase the absorption of iron, fruits rich in vitamin C like apple or pear can also be added to ragi (but without milk).
This was one of the wonderful idea that was shared with me by a doctor. Since many years, I make apple ragi for myself and my 4 year old.
The porridge you see in the first 2 pictures in this post is made without milk. I also sometimes make ragi porridge with milk if my kid has missed his milk on the previous day.
You can check this detailed post on homemade sprouted ragi flour.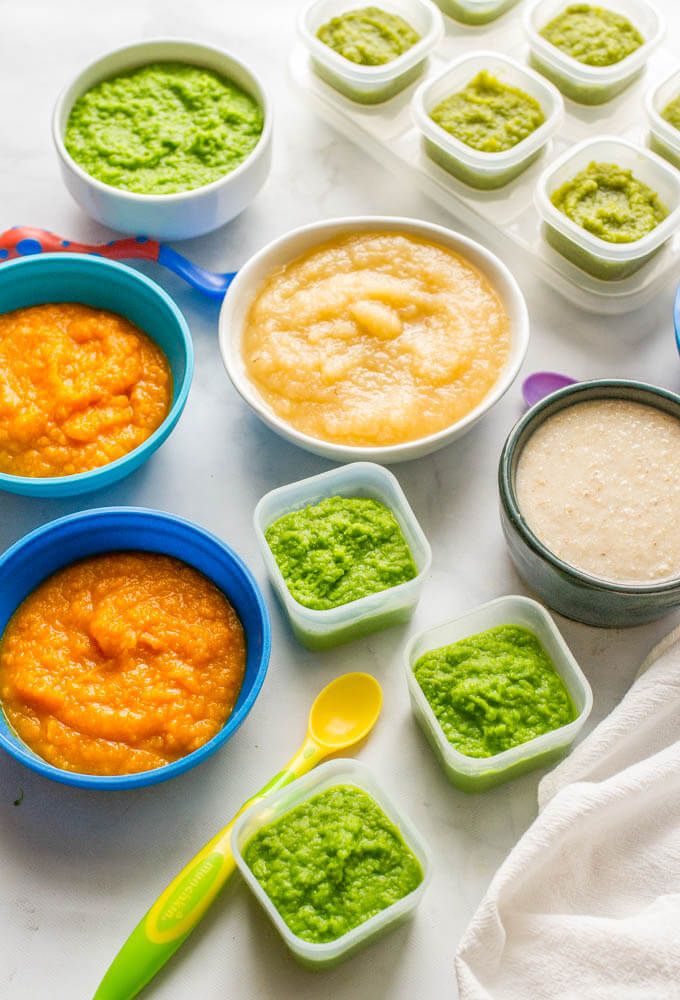 How to make ragi porridge for babies
Please consult doctor before you try this. – after 6 months
Method 1
1. Wash and soak ragi for at least 8 to 10 hours. While soaking they can be refrigerated or water needs to be changed a couple of times to prevent odor.
2. Drain off and blend them in a blender jar with little water. Add water as needed.
3. Place a cloth over a colander and keep a container under it to collect milk.
4. Pour the blended mixture to the cloth and then squeeze off to extract milk. You can repeat blending and then filter once more.
5. Cook this milk on a low flame till the mixture thickens as needed. If using milk, cool it completely. Add formula powder to a cup and little water make the milk and add it to the ragi. Stir well.
6. Always serve warm. Warm foods are lighter on the tummy and digest well.
Method 2 – Some babies can barely swallow anything coarse. So it is a good idea to sieve the flour through a muslin cloth and then store in a jar.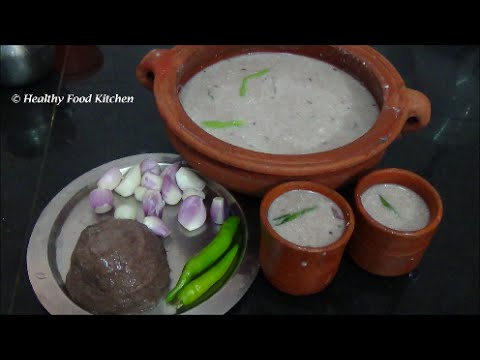 Use it as needed.
These pictures are only to show you how to make the porridge, do not gauge the quantity seen in the pictures. I have mentioned the quantity of ingredients in the recipe box below.
How to make ragi porridge for babies
1. Add 1 tsp of flour to a pot or pan. I used 3 tbsp flour with 1 cup of water, to make porridge enough for a 4 year old.
2. Pour ½ to ¾ cup of water. Break the lumps. If using jaggery, add it to the warm water, melt it. Filter to the pan.
3. Cook till it reaches a semi thick consistency.
4. Cool and then mix formula milk as needed.
porridge should be smooth without lumps and of a porridge consistency. As the baby grows you can make it to thick like halwa.
Ragi for babies above 10 months
Please consult your doctor if you can introduce almonds. Almonds are said to be seeds and not nuts so my pediatrician had suggested me to use after 10 months.
You can soak 2 to 3 almonds in water (room temperature) for 4 to 6 hours.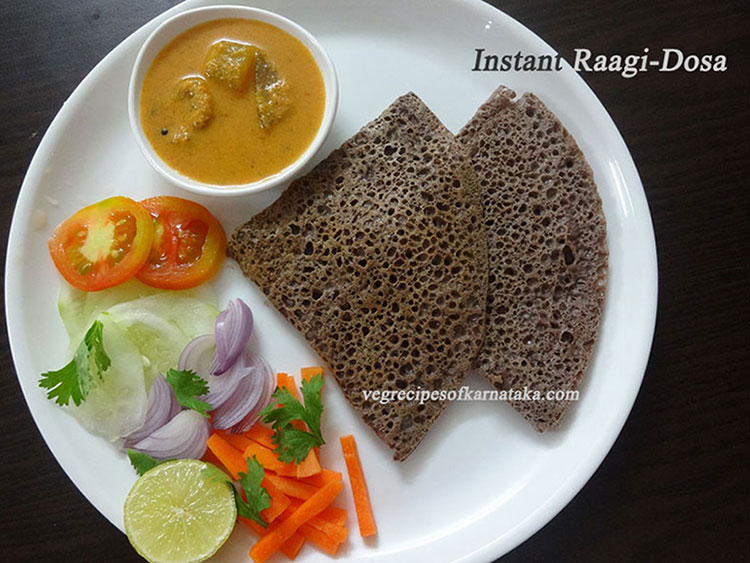 Peel the skin and then blend them in a jar with little water and add to the porridge towards the end and cook for a while.
Most readers ask me if they can use almond or walnut powder in ragi. But it is easy to digest for babies when the seeds & nuts are soaked and used.
Also soaking enhances the nutrition of almonds. Some babies digest almonds very well, for such babies as they grow you can just increase the quantity.
Can ragi be served when babies have cold?
Most doctors say "yes". But my personal experience it increases phlegm and congestion.
Reason: Ragi is not an easily digestible food for babies. During cold one needs to eat light, ragi tends to be heavy to digest.
Any undigested food turns to phlegm and increases congestion. Plain rice porridge or apple rice porridge is best for babies during cold and congestion.
Reasons why ragi porridge may cause loose stools or diarrhea?
During the 3 day wait rule, if your baby ends up having loose stools or diarrhea, the reasons could be one of these:
1.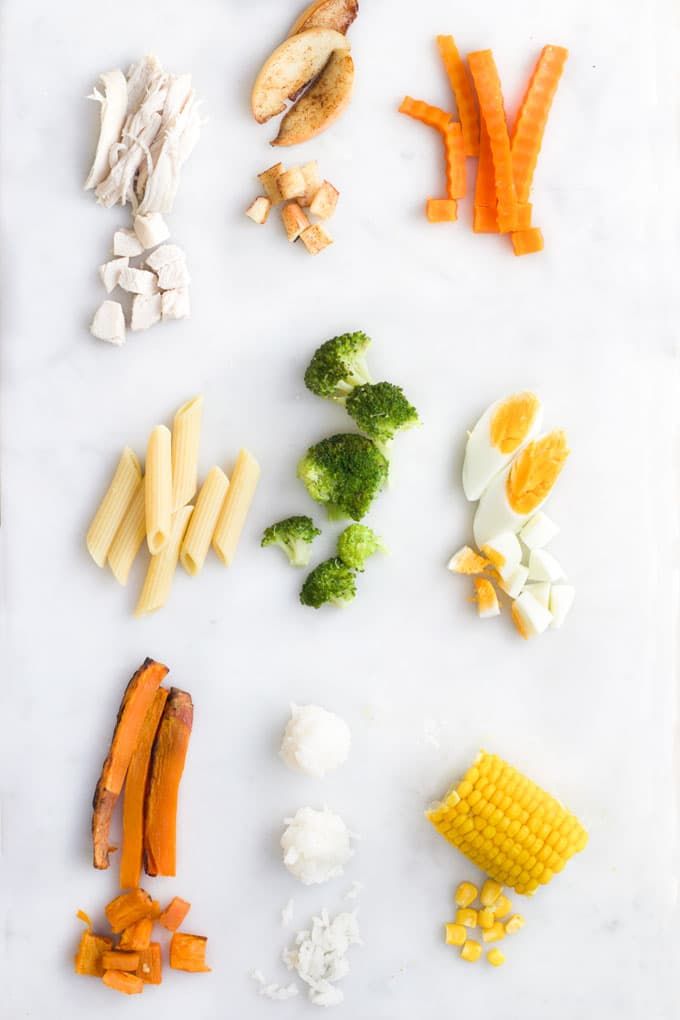 Using store bought flour which may have been contaminated by gluten from flours like wheat flour or barley or any other gluten containing grain. You need to investigate further to find out if your baby has an intolerance to gluten.
2. Under cooking ragi porridge could be another reason. Uncooked fibers may be the culprit.
3. Poor hygiene maintained while preparing and feeding the baby.
Does ragi constipate babies?
Not all babies get constipated eating ragi porridge. But yes, it may constipate some babies. Reason is very simple, fiber foods need more water to get digested well. Most often we don't serve water to babies especially to younger than 6 to 8 months old, this leads to constipation.
Tips to prevent constipation
1. For 6 months old babies, prepare ragi porridge only from extracted milk or flour sieved through a thin muslin cloth. If your baby has the tendency to constipate often even without ragi, then until 8 to 10 months, use flour that is sieved through a cloth.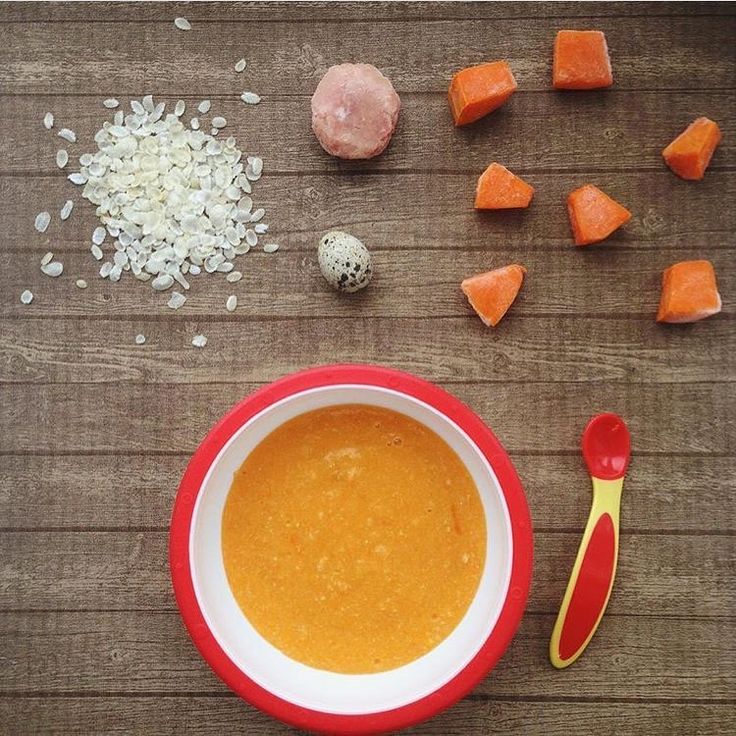 2. Include fruits like ripe banana, papaya in the diet which are extremely helpful to prevent and beat constipation.
3. To follow only after consulting doctor for 6 months old babies: Feeding a few tsp. Of luke warm drinking water (same temperature as we use for making the formula milk) after 30 minutes of serving porridge works good in preventing constipation for babies.
porridge for toddlers
You can cook the flour in cow's milk or almond milk or add nut powder.
Most readers ask the quantity that can be served for their babies. It is very hard to mention what is the right quantity since all babies don't and can't eat the same quantity.
Iam giving the quantities that i used for my kids. They are just to provide you some idea as to how much you can attempt to feed.
Recipe of ragi porridge for babies
Prep Time2 minutes
Cook Time8 minutes
Total Time10 minutes
Servings1
AuthorSwasthi
▢ 1 tsp to tbsp ragi flour for 6 months babies
▢ 1 1/2 tbsp ragi flour for 8 months plus
▢ 2 tbsp ragi flour for 10 months plus
▢ 3 to 4 tbsp ragi flour for 1 year plus
▢ milk or formula milk as needed
▢ jaggery , organic or palm sugar as needed
▢

If you intend to use jaggery, add it to water. Stir until it melts off. Filter it to the pan.

▢

Stir in the flour. Break up the lumps.

▢

Cook on a medium to low flame until it thickens.

▢

Cool it completely.

▢

Add milk as needed to bring it to the consistency.

▢

Serve immediately.
Alternative quantities provided in the recipe card are for 1x only, original recipe.
For best results follow my detailed step-by-step photo instructions and tips above the recipe card.
Nutrition Facts
Ragi porridge for babies
Amount Per Serving
Calories 167 Calories from Fat 72
% Daily Value*
Fat 8g12%
Saturated Fat 4g25%
Cholesterol 24mg8%
Sodium 105mg5%
Potassium 322mg9%
Carbohydrates 15g5%
Sugar 12g13%
Protein 8g16%
Vitamin A 395IU8%
Calcium 276mg28%
Iron 0.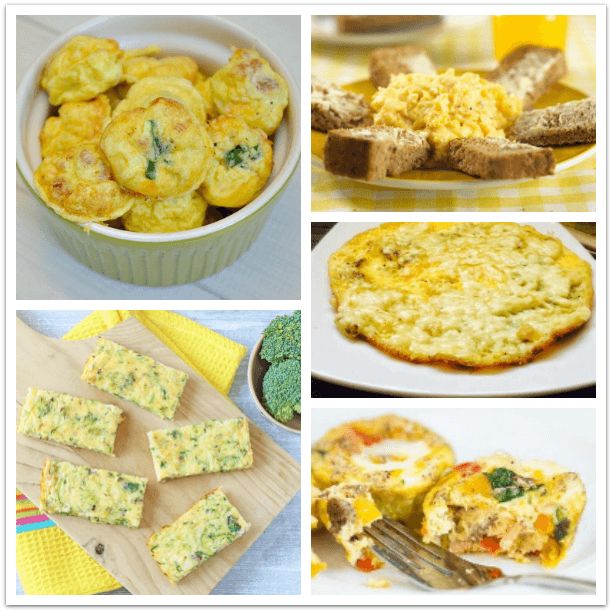 2mg1%
* Percent Daily Values are based on a 2000 calorie diet.
Tried this recipe?Mention @SwasthisRecipes or tag #swasthisrecipes!
© Swasthi's Recipes
8 Simple Steps To Prepare Ragi Porridge For Babies
This easy-to-make porridge may boost your baby's immunity and overall growth.
Research-backed
MomJunction believes in providing reliable, research-backed information to you. As per our strong editorial policy requirements, we base our health articles on references (citations) taken from authority sites, international journals, and research studies. However, if you find any incongruencies, feel free to write to us.
Image: Shutterstock
Ragi is a high-fiber food beneficial for babies. If you wish to introduce ragi to their diet, this post includes simple recipes to help you prepare ragi porridge for babies.
Ragi contains high amounts of protein, vitamins, and fibers that help improve digestion, strengthen bones, boost immunity, and prevent anemia.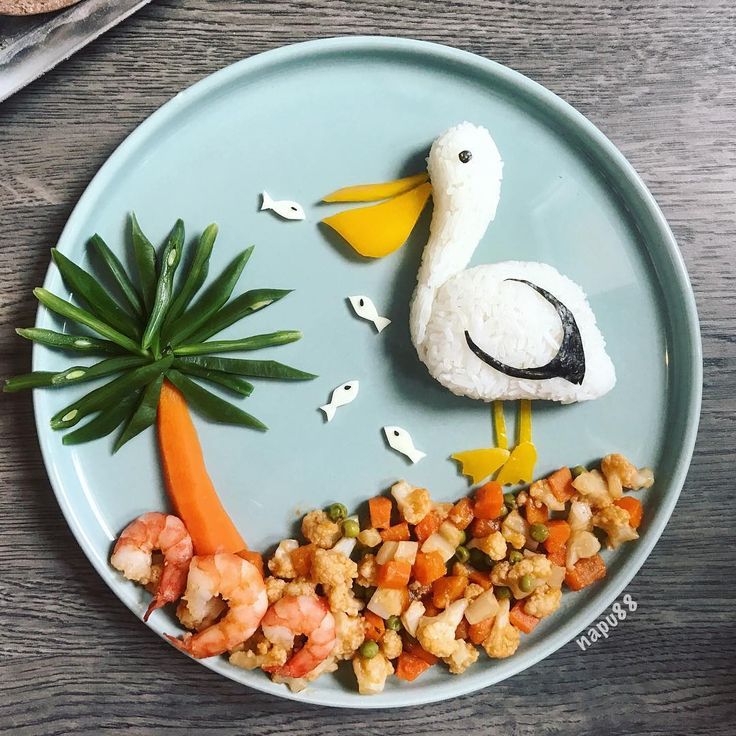 Read on to know more about the health benefits of ragi and learn some simple recipes to include ragi in your baby's diet.
What Is Ragi Porridge?
Image: Shutterstock
Ragi or finger millet is extremely nutritious, and it helps your baby's overall growth and development. Finger millet contains high amounts of proteins, calcium, and iron. It is gluten-free, low in fat, absorbable and easily digestible. Ragi porridge serves as one of the best weaning food preparations. You can introduce it to your baby once she completes six months. But, be sure to consult your pediatrician before you introduce ragi porridge in your little angel's diet (1).
Benefits Of Ragi Porridge For Babies
Ragi porridge has many health benefits for babies, which include:
1. High Nutritional Content:
Image: Shutterstock
Rago powder is rich in nutritional contents. It prevents malnutrition in babies and provides them an adequate amount of energy.
2. Easily Digestible:
Ragi is non-acidic and non-glutinous. So ragi porridge is easy to digest. Also, it is a good laxative.
3. Curbs Appetite:
Ragi powder contains tryptophan, an amino acid that curbs appetite. So, ragi porridge is extremely healthy for babies.
4. Makes Babies Feel Fuller:
Image: Shutterstock
Ragi powder contains complex carbohydrates. After the baby eats it, the blood releases glucose into the bloodstream slowly. Thus, ragi powder keeps the baby full for a longer time than other foods.
5. Prevents Iron And Calcium Deficiencies:
Ragi is rich in iron and calcium, so consuming ragi porridge prevents the deficiency of iron and calcium. It also improves the production of blood significantly.
6. Enhances Immunity:
Eating ragi porridge enhances your baby's immunity (2).
How To Prepare Ragi Porridge For Babies?
Now that you know why ragi is good for babies let's look at how to make ragi porridge for baby.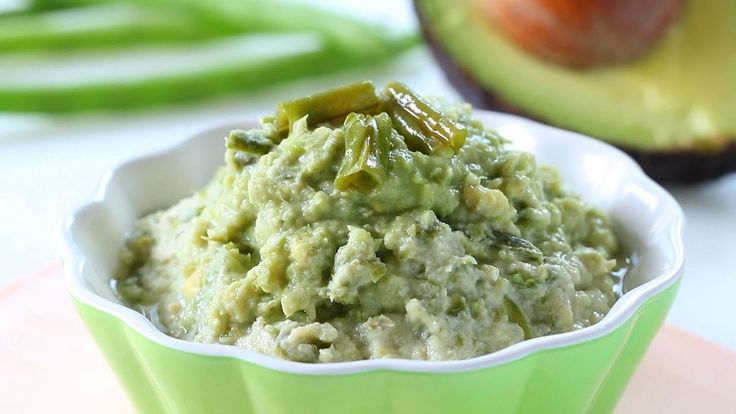 Initially, introduce ragi porridge to your little baby. Start with feeding her plain bland porridge of finger millet for one week. Once she habituates to the porridge, prepare and serve semi-solid porridge. If your little one faces any problems digesting it, stop feeding her porridge for a few days before resuming.
You Will Need:
One cup of water
Two teaspoons of ragi porridge powder
One teaspoon of ghee
A half cup of milk
A bit of grated jaggery
Preparing Porridge Powder:
Image: Shutterstock
Wash the ragi appropriately.
Remove the liquid and spread it on a clean cloth under sunlight to dry.
Once it dries, roast the powder over a medium flame until you smell an aroma of roasted finger millet.
Turn off the heat and place it on a dish. Allow it too cool.
Grind it finely in a grinding machine.
Keep the ground ragi powder in a dry, air-tight can.
Making Ragi Porridge:
Place one teaspoon of ghee in a cooking pan and heat it.
Once it's hot, add two teaspoons of ragi porridge powder and sauté for about one minute.
Add about one cup of water.
Then add half cup milk.
Stir the mixture continuously so that the flour mixes well with the milk.
Make sure no lumps of powder remain in the mixture.
Then add a bit of grated jaggery for taste and stir the mixture properly till it dissolves in the mixture.
Turn off the heat when the mixture reaches an appropriate consistency.
A Word Of Caution
You may mix cooked mashed potatoes or rice in ragi porridge to make it more nutritious. This combination is especially beneficial for underweight babies.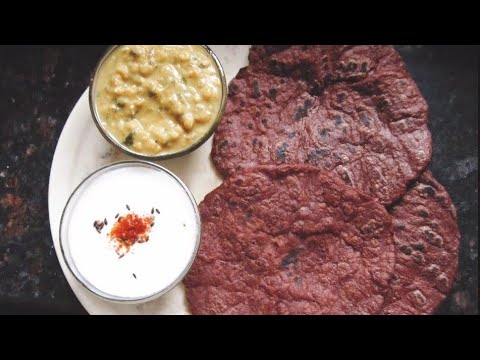 Make sure you sterilize all the spoons and utensils before feeding your baby ragi porridge. Also, wash your hands thoroughly with soap before you feed the baby.
1. Does ragi cause constipation in babies?
Ragi usually does not cause constipation since it is rich in fiber, which helps ease bowel movements (2). Nevertheless, each baby may respond differently to the food, so it may not be uncommon to have a baby develop constipation due to ragi.
2. Can ragi be given to babies at night?
You may consider introducing ragi during the day so that you may be able to note allergies easily. Once the baby can tolerate it well, you may also feed ragi at night.
3. Can we mix ragi with milk for babies?
Yes, ragi and cow milk porridge may be one of the preferred choices of foods for babies older than 12 months. Babies younger than 12 months can be served ragi with formula or breast milk.
Ragi has booked a spot for itself as a superfood in the last few years.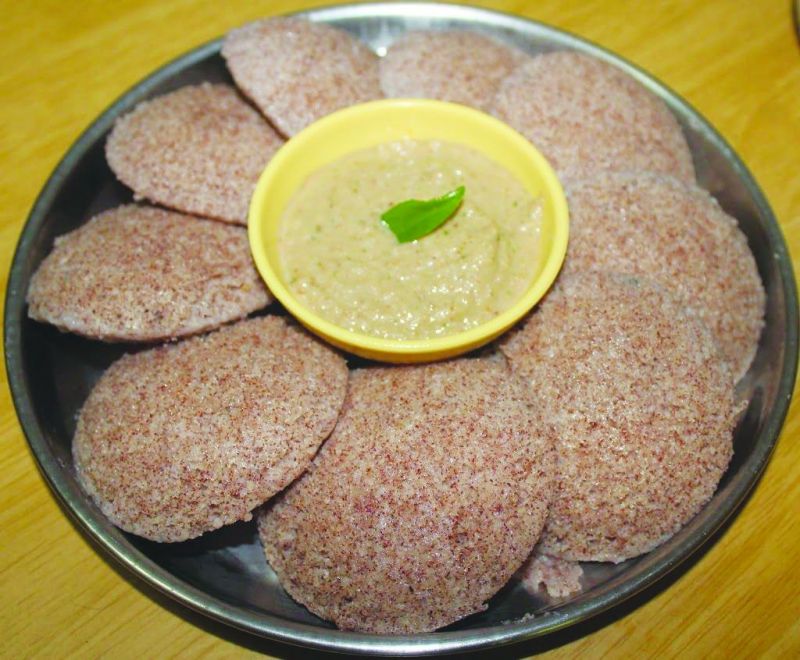 It is nutrient-rich and provides several health benefits to babies. It can be one of the first few foods and can be introduced after six months. Ragi porridge for babies can be easily made and fed. You can add mashed potatoes or bananas to the porridge to make it healthier for underweight babies. If you notice any allergic reactions or uneasiness in your babies after feeding them ragi, immediately consult your pediatrician or nutritionist.
References:
MomJunction's articles are written after analyzing the research works of expert authors and institutions. Our references consist of resources established by authorities in their respective fields. You can learn more about the authenticity of the information we present in our editorial policy.
Finger Millet.
https://nap.nationalacademies.org/read/2305/chapter/5
Palanisamy Bruntha Devi, et al.; Health benefits of finger millet (Eleusine coracana L.) polyphenols and dietary fiber: a review.
https://www.ncbi.nlm.nih.gov/pmc/articles/PMC4033754/#:~:text=Finger%20millet%20contains%20about%205,344%20mg%2F100%20g
The following two tabs change content below.
Jessica Albert is a passionate writer who seeks to connect with her readers through wit and charm. Her work aims to invoke curiosity and keep the readers engaged through and through. She has prior experience working with magazines and e-commerce establishments as a content marketer and editor. Being a mother herself, she puts all her knowledge into creating content about... more
Shivani Sikri is the chief nutritionist and co-founder of Nutri4Verve. After completing her Masters, Shivani Sikri did a postgraduate in nutrition and health education, a postgraduate diploma in public health and nutrition (PGDPHN), and a postgraduate diploma in nutrition and clinical dietetics. She has also completed her certification in Nutrigenomics from the US.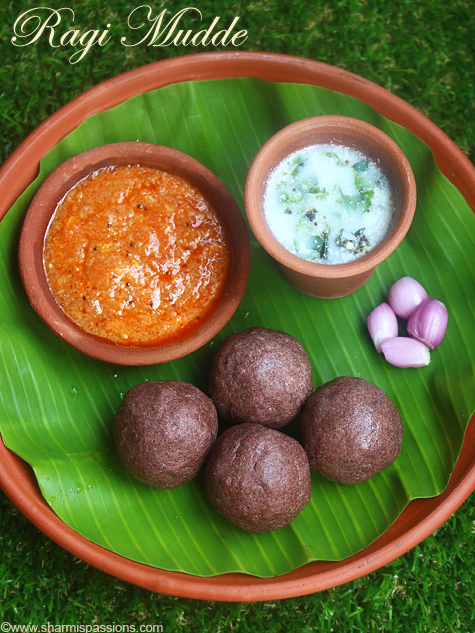 Shivani recommends a well-balanced, holistic lifestyle... more
🎖▷ Why you don't have to worry about weight gain with Lamictal
psychology
1,978 2 minutes read
If you're worried that taking Lamictal (lamotrigine) may cause weight gain, there's good news. It probably won't affect your weight much. If anything, you're more likely to lose weight due to Lamictal than gain weight, but either way, the changes are likely to be pretty small.
The effect of Lamictal on weight has been little studied and various clinical trials have found minimal effect. In fact, some researchers even considered the drug as a possible remedy for obesity and as a remedy for overeating. This information should be reassuring for people with bipolar disorder, as many of the medications used to treat this condition can cause weight gain.
Lamictal findings and weight gain or loss
Lamictal is an anticonvulsant that can be used to treat seizures such as epilepsy.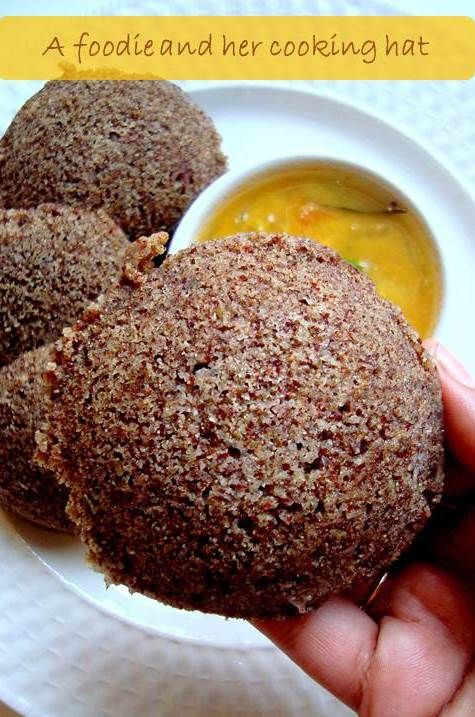 It is also used as a mood stabilizer for bipolar disorder.
In the first clinical trials with the drug, 5 percent of adults with epilepsy lost weight while taking Lamictal, while 1 to 5 percent of patients with bipolar I disorder gained weight while taking the drug. The researchers do not disclose how much weight patients have gained or lost.
Meanwhile, a 2006 study comparing the effects on weight of Lamictal, lithium, and placebo found that some Lamictal-treated patients gained weight, some lost weight, and most remained about the same weight. Weight changes are usually not many pounds anyway. Obese patients taking Lamictal lost an average of four pounds, while the weight of non-obese patients remained virtually unchanged.
Relationship between weight gain and other bipolar drugs
Weight gain from medications used to treat bipolar disorder is unfortunately quite common. Some mood stabilizers commonly used for bipolar disorder, especially lithium and Depakote (valproate), carry a high risk of weight gain.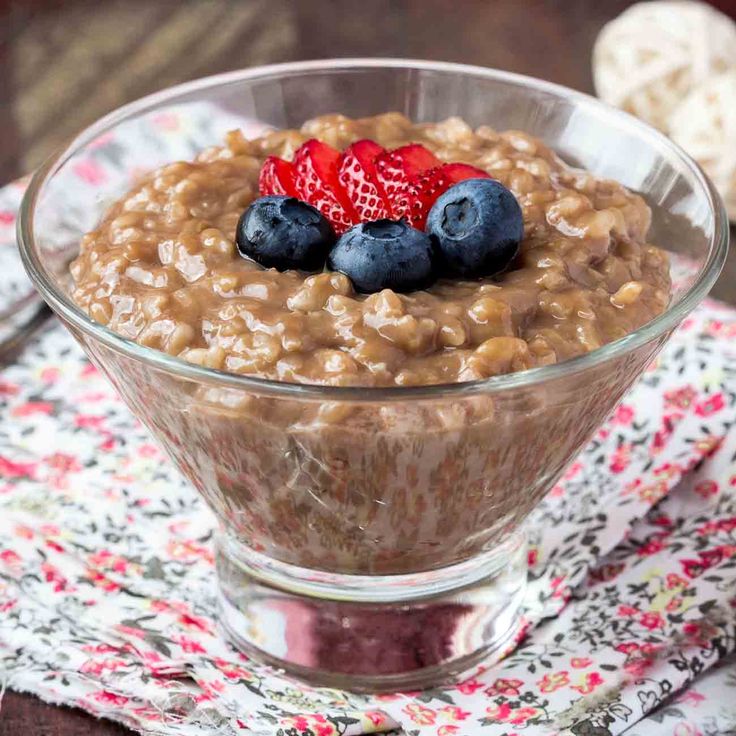 In addition, the atypical antipsychotics Clozaril (clozapine) and Zyprexa (olanzapine) tend to cause significant weight gain in people who take them. Finally, some antidepressants, notably Paxil (paroxetine) and Remeron (mirtazapine), have been associated with weight gain.
Therefore, if you are already overweight, you and your psychiatrist may want to consider additional weight gain when determining your bipolar medication regimen. Based on this, Lamictal may be a good choice.
Lamictal as a possible treatment for obesity
Lamictal has also been studied as a possible treatment for obesity in people without epilepsy or bipolar disorder.
In a small clinical study of 40 people conducted in 2006, researchers randomly assigned participants to receive either lamiktal or placebo for up to 26 weeks. Each participant in the study had a body mass index (BMI) between 30 and 40, placing them in the obese group to the level of severe obesity. Those who took Lamictal lost an average of just over 10 pounds.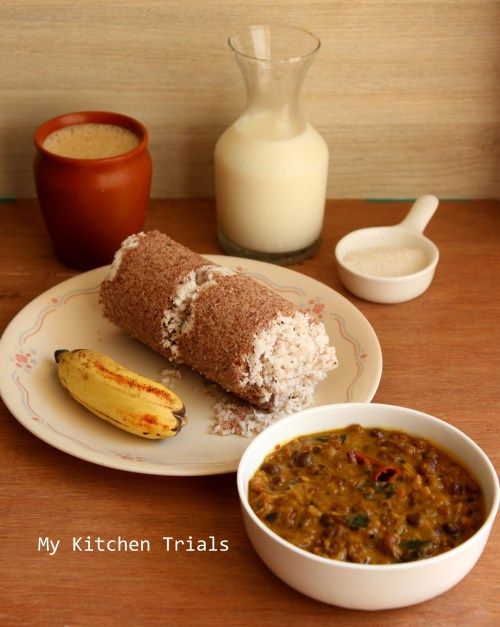 Those who took the placebo lost about 7 pounds in the meantime, so while those who took Lamictal lost more weight, they didn't lose all that much more.
Another study in 2009 looked at Lamictal as a remedy for overeating. This study involved 51 people with the condition that 26 of them received Lamictal, and 25 - placebo.
Those who took Lamictal lost more weight than those who took placebo (about 2.5 pounds vs. about one third of a pound) and did have significant improvements in blood sugar and cholesterol lab test results. However, Lamictal did not appear to affect other aspects of the eating disorder when compared to placebo.
Here are 8 delicious meals that you can cook for your child from millet. These millet dishes are easy to prepare and do not require much time. And rest assured your kids will love eating them.
1. idlis millet
We all love edlis, right? If your child likes to eat, try something else. Make millet idlis!
ingredients
Whole millet bowl
A bowl of kudu millet
Half a cup of rice
cup edlis
Three teaspoons of rice flakes (poha)
How to make
Rinse millet, kudu millet and millet and soak for about 5 hours.
Grind them to make a smooth dough.
Steep this mixture, covered for 8 hours.
Oil the metal plates, transfer the mixture inside and let it steam.
Let it steam for 10-15 minutes.
Served hot with sauce and tomatoes.
2. Millet and coconuts
If your child has a sweet tooth, make millet and coconut chocolate squares. This is a lactose-free recipe that is perfect for kids.
ingredients
Instant millet flour cup
XNUMX cup fresh shredded coconut
teaspoons organic cocoa powder
Half a glass of jaggery
Half cup dry date powder
Half cup coconut oil
How to make
Pour a cup of water into a saucepan and boil it.
Add 2-3 drops of coconut oil to it.
Add palm sugar and let it melt.
Grind coconut, cocoa powder, ragi flour and dry date powder and mix well.
Keep stirring the mixture.
Slowly add coconut oil to make a mixture.
Cook until the mixture separates from the pan.
Turn off the heat and transfer the mixture to an oiled tray or dish.
Cut the mixture into squares and let cool.
3. Ragi noodles
This dish is rich in calcium and very healthy for children.
ingredients
cup of millet vermicelli (seed)
XNUMX teaspoons fresh shredded coconut
teaspoon chan gave
1 green pepper
1 chopped onion
pinch of turmeric
Mustard seeds
curry leaves
Vegetable oil
pink salt
How to make
Soak vermicelli for 2 minutes in warm water. Drain the water and set aside the vermicelli.
Take a frying pan and fry the dal chana until it changes color and set aside.
Heat some oil in a frying pan.
Add mustard seeds. After the dish is spoiled, add the curry leaves, green peppers, fried chan dal and onion.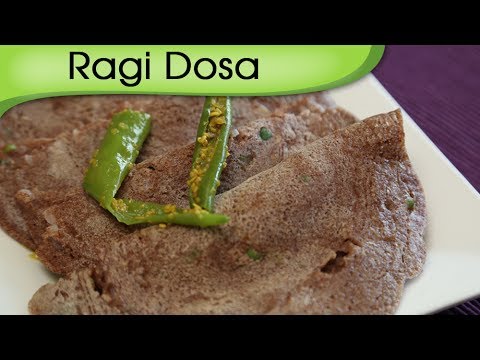 Fry them well until the onion becomes translucent.
Add turmeric, vermicelli and salt and cook over medium heat.
Continue to stir for 2-3 minutes and garnish with shredded coconut to give an aftertaste.
4. Mille Lado
Millet lada is easy to prepare. To make millet ladu, you will need three main ingredients: millet, ghee and organic dates.
ingredients
15 cup express ragi powder (roast 20 to 20 minutes)
Five or six membership dates
Ten pieces of roasted almonds
Three teaspoons of coconut oil
Two pods of cardamom powder
How to make
Mix all ingredients in a blender.
Add 1 teaspoon of coconut oil to a teaspoon if needed to make the mixture softer.
Pour the mixture into a bowl and shape it into small balls.
Serve fresh, but be sure to eat within 4 days.
5. Millet Dos
Give the doses a healthy development by making ragi medicine.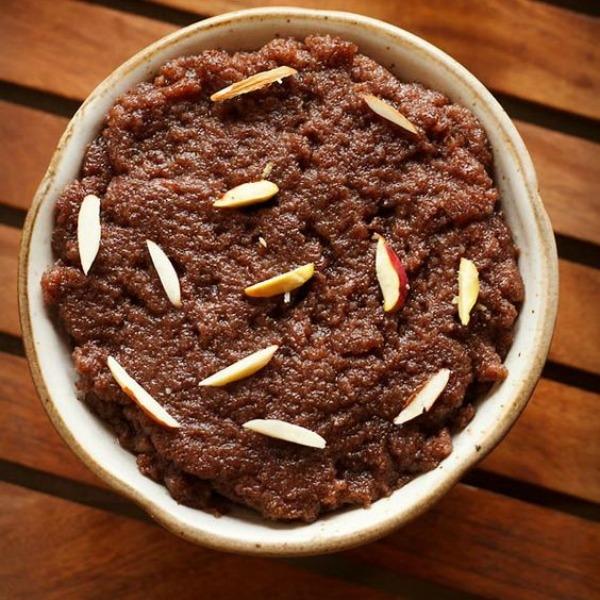 ingredients
Kudu millet bowl
Half a glass of raki
teaspoons chan gave
Half a glass of urad dala
Vegetable oil
How to
Soak chan dal, urad dal, millet and smoked kudu for 2-4 hours after washing thoroughly.
Later grind them up and let the mixture ferment for 8-10 hours or leave overnight.
Add less than a glass of drinking water to the mixture the next day.
Take a frying pan and pour some oil on it.
Pour a teaspoon of the dos mixture on it and spread it out to form a small circle. To cover with a lid.
Cook over medium heat. Cook on both sides.
Served hot with coconut or Sammar sauce.
6. Millet Rotis
Millet roti is the perfect meal or lunch. Here's how to do it.
ingredients
A cup of rye flour
A quarter teaspoon of cumin
Chopped onion and green pepper
XNUMX teaspoon grated coconut
Himalayan pink salt
coriander leaves
water
How to
Mix onion, ragi flour, salt and cumin in a bowl.
Pour the water in parts until the dough forms and feels like it has spread.
Shape dough into balls and place in skillet over medium heat.
Cover and cook until the color darkens.
Turn over and cook on the other side.
Serve hot with curry or other toppings.
7. Sweet millet
Perfect for puja and definitely perfect for your kids. Here's how to do it.
ingredients
One and a half cups of good quality instant flour
coconut sugar
Half a glass of ghee
1/2 cup organic cashews
four cardamom
Three glasses of water
How to make
Fry cashews in a pan with melted butter.
Combine flour and water in a saucepan, mix well and simmer for 3 minutes.
Add sugar and cardamom powder, mixing with a tablespoon of melted butter.
When the mixture thickens, add the cashews and continue stirring in the oil, cooking for 3 more minutes.