Iron rich foods for vegan babies
Parents, These Are The Best Plant-Based Iron Rich Foods for Babies and
Quick Take
We know babies and toddlers need adequate iron to thrive, but parents are still often left with questions about iron for babies, especially if they're trying to feed their kids mostly plant-based foods. How much iron do small children need? When should parents start incorporating iron-rich foods in their children's diets? Can you get enough iron on a plant-based diet? And if so, what are the best plant-based sources of iron rich food for babies and toddlers? We cover all of this and more so you can rest easy about meeting your kiddo's iron needs. 
Before We Begin: Make Mealtime Easy with Healthy Kid-Friendly Meals, Delivered (No Cooking Required!)
We've all heard that regularly eating dinner together will improve your family's health and happiness (even your kiddo's grades). But let's get real — life is busy and finding time to plan and cook healthy meals every day isn't easy.
Mama's got your back with this kid-friendly and family-sized bundle. Prepared and healthy meals to heat and eat for your family.
Order MamaSezz Family Bundle now. 
On This Page
Why Do You Need to Focus on Iron Rich Food for Babies and Toddlers
How Much Iron Do Babies and Toddlers Need?
Can Kids Get Enough Iron Rich Food From Plants (Plus the Difference Between Animal and Plant Iron?
Top Plant-Based Sources of Iron Rich Food for Babies and Toddlers
Key Takeaways
Why Do You Need to Focus on Iron Rich Food for Babies and Toddlers
OK, well it's not just babies and toddlers who need iron. Iron is an important part of any diet, at any age. But iron for babies is especially important for those growing bodies.
Iron is an essential mineral that our body uses to support its natural functions. Specifically, it's a key component in hemoglobin, the molecule that red blood cells use to transport oxygen throughout your body.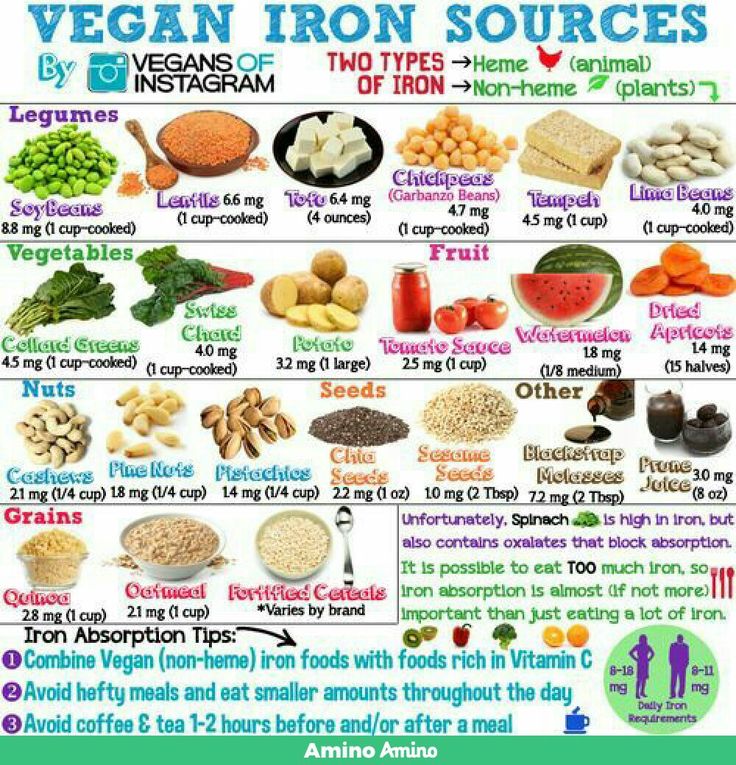 If you don't have enough iron, then your body can't make enough healthy oxygen-carrying red blood cells. This leads to iron deficiency, which for children can look like:
Pale skin
Fatigue
Cold hands and feet
Slowed growth and development
Poor appetite
Abnormally rapid breathing
Behavioral problems
Frequent infections
Pica, a condition in which your child craves non-food items like dust, chalk, etc. 
The good news is, most healthy full-term babies are born with enough iron stores in their bodies to last typically about six months. Breastfed babies do better with iron absorption than formula-fed babies for a few reasons. First, the Vitamin C and lactose levels in breastmilk aid in iron absorption. And second, cow's milk can irritate the intestinal lining, which results in a small amount of bleeding and the loss of iron whereas breastfed babies don't lose iron through their bowels.
Around 6 months of age, breastfed or not, the iron stores babies are born with typically begin to dwindle, which is why it's often recommended for parents to focus on iron rich foods for babies when introducing solids (iron deficiency anemia is most common in children aged 9 months to 24 months).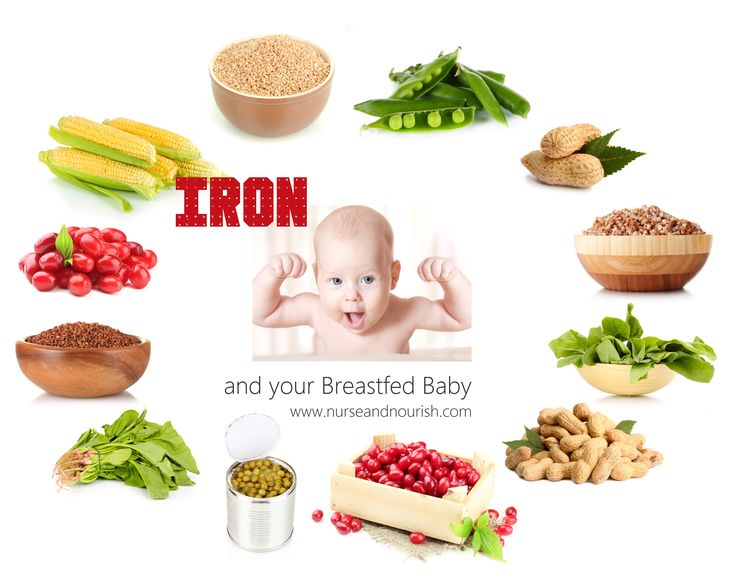 Note: check with your healthcare provider if you're worried about your child's iron levels. It is not often recommended you introduce solids before six months of age.
How Much Iron Do Babies and Toddlers Need?
While iron deficiency certainly isn't good for growing minds and bodies, meeting the iron needs of babies and toddlers isn't too difficult. 
Iron needs for small children are as follows:
Infants 6–12 months = 11 milligrams of iron a day
Toddlers 1–3 years = 7 milligrams of iron each day
Can Kids Get Enough Iron from Plant-Based Foods?
There's a common misconception that in order to get adequate iron from food, we must eat red meat. While yes, steak and other meats are rich sources of iron, there are plenty of plant-based sources, too. Though animal and plant-based sources of iron do differ. 
Heme vs. Non-Heme Iron — What's the Difference?
Heme iron is found in animal products, like meat and poultry.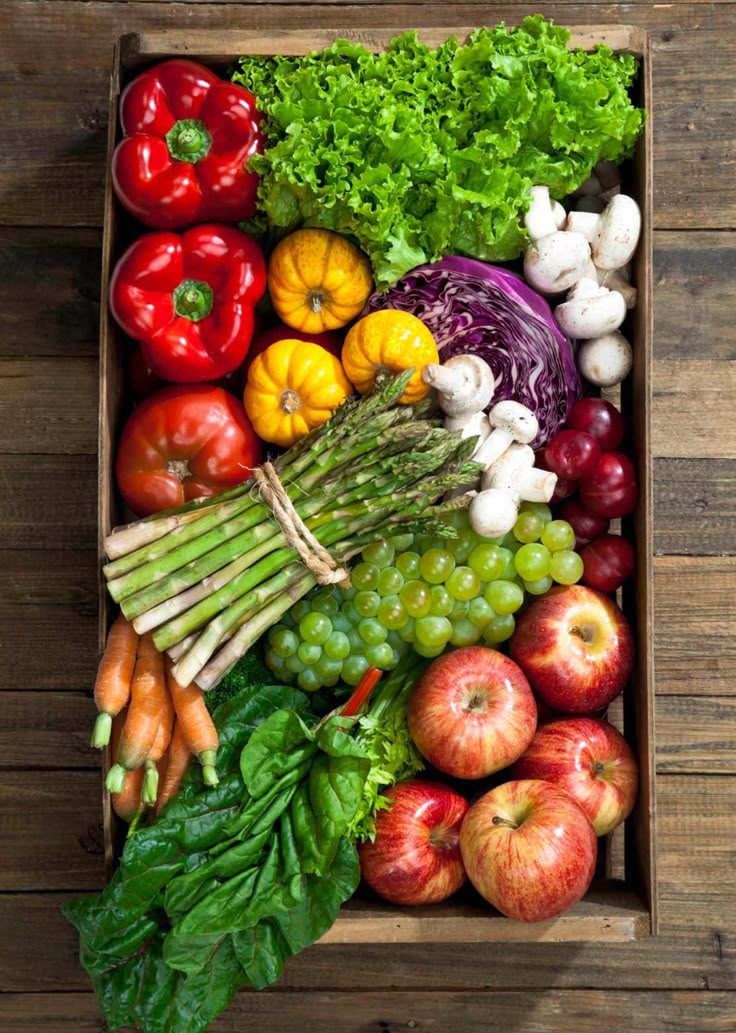 Non-heme iron is found in plant-based foods, like legumes and vegetables. Non-heme plant-based iron makes up about 85% - 90% of the iron intakes in Western populations.
Heme iron has a more efficient absorption rate in the body, which is why people often think that meat or other animal sources of iron are superior to plant-based sources. But the absorption rate doesn't tell the whole story. 
First, meat consumption is linked to increased risk of metabolic syndrome, coronary heart disease, atherosclerosis, stroke, type 2 diabetes, Alzheimer's disease, Parkinson's disease, arthritis, and cancer.
Second, you can increase your child's absorption of iron simply by serving more Vitamin C-rich foods alongside their iron-rich plant-based foods. 100 mg of Vitamin C (one large orange) alongside your little one's plant-based iron can increase absorption by 67 percent. 
There is also some evidence suggesting vegetarian and vegan children need to consume 1.8 times as much iron as omnivore children, though studies show that vegan children are no more likely to be iron-deficient than any other children.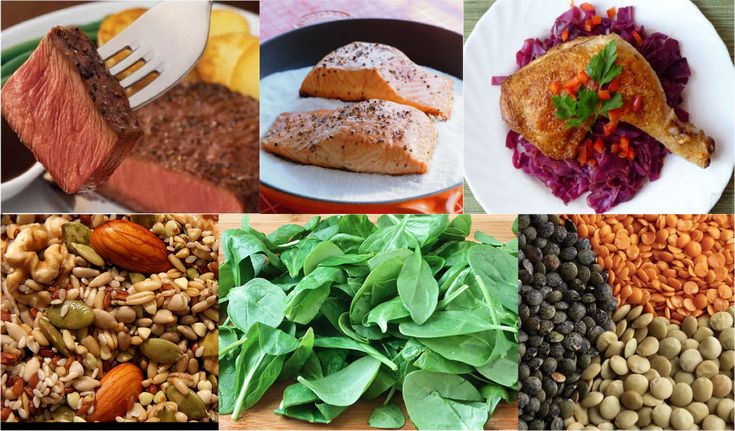 Like so many things in nutrition, we tend to get bogged down in the details (especially if we're new parents. The good news is, when it comes to iron for babies, simply offering iron rich foods 2-3 times a day will typically ensure your child is getting all the iron they need. 
But what iron rich foods for babies are best if you're going the plant-based route? 
Top Plant-Based Sources of Iron Rich Food for Babies and Toddlers
We asked Registered Dietitian Nutritionist and Licensed Dietitian, Addie Dulaney Majnaric, about the best sources of iron in plants. 
Here are some of the best plant-based sources of iron rich food for babies and toddlers, plus our top tips for getting your kiddos to actually eat them:
1. Legumes and Beans
You can serve beans as a finger food once your baby develops the pincer grasp 
Whip up some oil-free hummus and serve it on whole grain toast or with bell pepper strips (for older toddlers)
No time to cook? Order MamaSezz Millie's Chili and just heat and eat. It's the perfect vegan chili for young kids because it's not spicy. Pro tip for parents with babies and younger toddlers: Strain a big scoop of MamaSezz Millie's Chili before serving your child to make it into finger food.
2. Tofu
Your kid doesn't like tofu? This is the secret to making tofu taste really, really good. 
Skip the chicken nuggets and make tofu nuggets instead. Your little one won't know the difference and this oil-free healthy vegan tofu nugget recipe from Sarah's Vegan Guide is super easy to make. 
No time to cook? Order MamaSezz Salt-Free Ricotta Style Mushroom and Tomato Bake and add it to your favorite whole grain or gluten-free pasta for a kid-friendly dinner. Pro tip for parents with babies and young toddlers: choose short-cut pasta like elbows, ziti, and rotini to make it easier for those little fingers to pick up. 
3. Rolled Oats
You don't need to buy iron-fortified oats; regular oats (whether quick, rolled, or steel cut) are a great iron rich food for kids as is.
Try these chewy oatmeal banana pancakes for an iron rich food for toddlers. They're refined sugar-free and super easy to whip up. You can even make a big batch to freeze then reheat pancakes in the toaster, air fryer, or microwave as needed throughout the week. Score!
No time to cook? Order MamaSezz Veggie Loaf for a kid-friendly meal that takes 3 minutes to prepare. Top with your favorite refined sugar-free ketchup to make it extra toddler approved. Pro tip for parents with babies and younger toddlers: chop MamaSezz Veggie Loaf into cubes for easy self feeding. 
4. Quinoa
Switch up your kiddo's morning oats with a big hearty bowl of this cinnamon quinoa.
Keep things simple with this no-recipe lunch or dinner. Simply make quinoa according to package instructions, let cool, and serve with steamed or roasted veggies for a baby-approved stir-fry! 
No time to cook? Order MamaSezz Lentil Dhal With Quinoa and just heat and serve. While traditionally dhal is pretty spicy, our take is fairly mild though did you know pediatric feeding experts recommend babies and toddlers are introduced to multitude of subtle spices and flavors? In fact, exposing your babies to different types of foods can help you avoid having a picky eater later (and help them really enjoy eating!). Just start small! 
5. Leafy Green Vegetables (Spinach, Kale, Broccoli, Brussels Sprouts, Cabbage, Collards)
Make green veggies fun by spreading this creamy green avocado hummus on your child's whole grain toast.
Need to sneak greens past your picky eater? Blend leafy greens into your favorite marinara sauce for pasta night and they'll be none the wiser. Bonus: the tomatoes are a Vitamin C rich food which means they'll help your child absorb the iron from the leafy greens. 
No time to cook? Order MamaSezz Creamy Broccoli Soup for a comforting lunch the whole family can enjoy.  
6. Nuts and Seeds 
Whole nuts and seeds are considered a choking hazard until the age of four so choose nut and seed butters until then.
Nuts are a common allergy food so check with your pediatrician on how and when to introduce these to your child, though the standard recommendation is around 6 months. 
Sick of serving peanut butter toast? Order MamaSezz Mama's Mac for a kid-friendly dinner you don't have to cook. Made with our delicious cashew cream sauce, it's the ultimate vegan mac and cheese and our customers tell us it's even a win for picky eaters. 
Key Takeaways
Whether you're a full on vegan family or simply trying to feed your kiddos more plant-based foods, you can rest assured that there are great plant-based iron rich foods for kids to choose from, including: beans and legumes, tofu, rolled oats, quinoa, dark leafy greens, nuts and seeds. 
Non-heme sources of iron (AKA plant-based sources of iron) are better absorbed when paired with Vitamin C rich foods.  
A good rule of thumb to ensure your baby or toddler gets enough iron: offer iron-rich food  2-3 times a day to your child.
While vegan children don't appear to be more anemic than any other children, it is sometimes recommended for parents to feed vegetarian and vegan children 1.8 times the iron RDA for kids their age. 
Top plant based sources of iron rich food for babies and toddlers include legumes and beans, tofu, rolled oats, quinoa, leafy dark greens, nuts and seeds.
No time to prepare iron rich food for babies? Make mealtime easy with the MamaSezz Family Bundle. Ready-made and healthy plant-based meals with all the nutrients your little one needs to thrive. Delivered right to your door, and all you have to do is heat and eat. 
By Ali Brown
Ali is a mom, wife, and nutrition and lifestyle writer and editor. She has her Plant-Based Nutrition Certificate from the T. Colin Campbell Center for Nutrition Studies.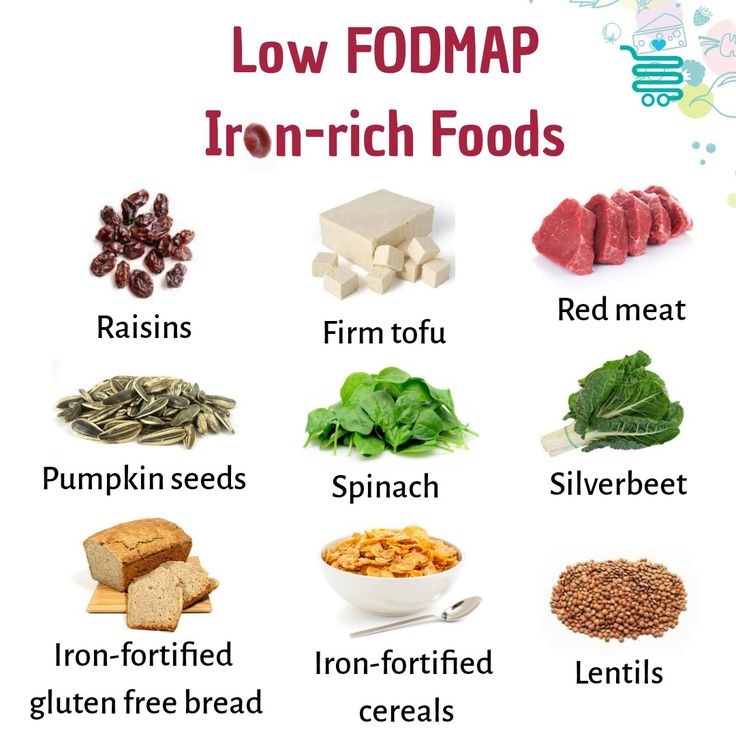 Iron Rich Foods for Vegan Kids
Karla Moreno-Bryce MDA RD LD
Vegan parents just like yourself want to ensure that they're meeting their kids nutritional requirements. You want to have peace of mind that you're providing everything that your child needs to thrive on a vegan diet. 
After all, your vegan child's overall health and well-being is a priority to you. In fact, over the past few years in working with vegan families, I've noticed that meeting iron requirements for their vegan kids is one of the top priorities.  
Most recently, a concerned vegan parent reached out about her child having low iron levels. I can understand hearing this news from a healthcare provider can bring up a lot of questions and emotions, such as feeling uncertain about your meal planning, guilt that you may have "caused" this, or simply unsupported throughout this process. 
As a parent myself, I understand what it's like to experience such feelings.
If you've followed me for a while on my Instagram account, you've probably heard numerous times about my story of feeling nervous when my daughter had her iron levels checked at the age of 12 months old. Prior to our visit to the pediatrician, I was experiencing all sorts of emotions and no matter how much I told myself to stay calm, I couldn't help but already take the blame for not doing "enough" to meet her iron needs on a vegan diet. 
While my daughter's iron levels came back within normal limits, I know how challenging (and perhaps nerve wracking) it is to face this experience—especially when everything gets blamed on a vegan diet. 
That's exactly what this parent who reached out to me experienced. Her vegan child's pediatrician indicated that it must've been the vegan diet that led her child to have low iron levels. This parent simply didn't have the support needed to move forward with confidence. Instead, this parent was left feeling lost, confused and overwhelmed on what to do to boost her vegan child's iron.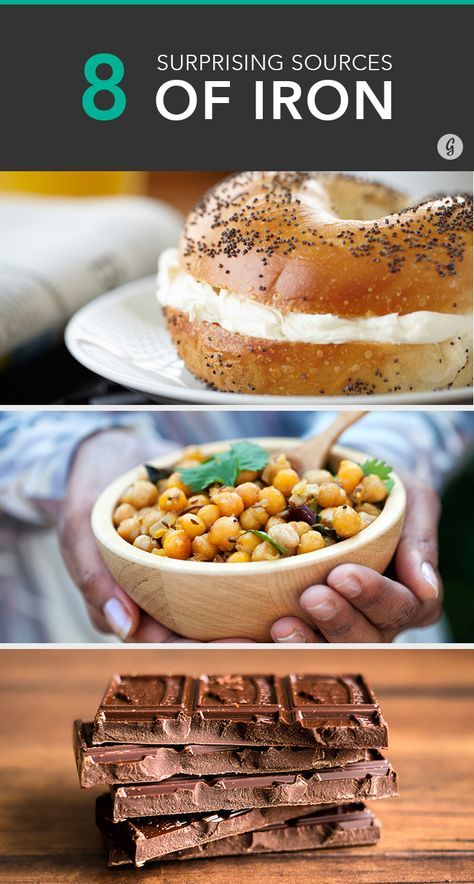 I want you to feel supported of your choice in raising a vegan family but more than anything, I want you to have the support to feed your vegan kids with more clarity and confidence. And that's what I want to help you with in this post so that you can meet your vegan child's iron requirements.
Iron Requirements for Vegan Kids

Iron from plant-based foods can certainly meet a child's iron needs. Many non-vegan individuals, especially healthcare professionals, continue to recommend meat and other animal-based foods to families to help kids meet their iron requirements. 
However, animal-based foods are not necessary to meet iron requirements and support growth. Plant-based foods are just as capable of meeting nutrient requirements for children. In fact, studies suggest that kids who follow a vegetarian or vegan diet meet or exceed their iron requirements (1, 5).  So, if you've ever been told that your child cannot meet their iron requirements on a vegan diet, that simply is not true.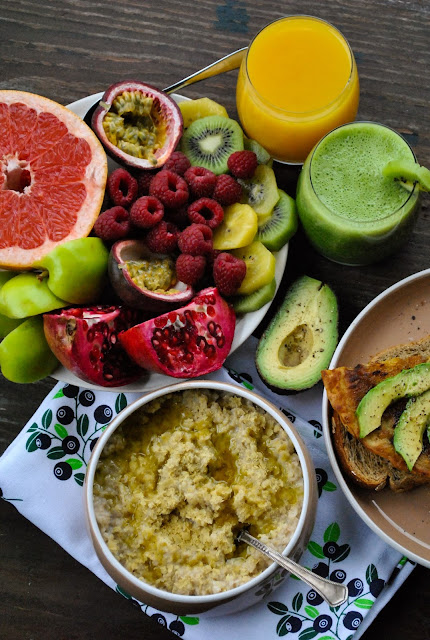 Iron is a very important nutrient for vegan kids. It's a nutrient that should be of focus in your meal planning and this is because iron's primary role is to carry oxygen throughout our bodies.
Kids are rapidly growing and they need adequate iron to support proper growth and development. While infancy and adolescence are a time of growth when iron is largely needed, it's an important nutrient throughout early childhood—whether a child follows a vegan diet or another dietary pattern.
Iron-Rich Plant Foods

Many parents often ask what foods are high in iron that they can offer to their vegan kids. There are a variety of plant-based foods like seeds, grains, and legumes that offer non-heme iron but the greatest sources come from legumes. These are going to be beans, lentils, split peas, and soy foods.
Let's take a look at some of my favorite plant-based foods that are high in iron and help meet this key nutrient for vegan kids.
Chickpeas

Chickpeas are such a versatile legume for meal planning. Not only can you offer them as is in pasta dishes, grain bowls or soups but you can also use other products that are made from chickpeas, like hummus and garbanzo bean flour.

Hummus is something I like to recommend to families because it's appropriate for all stages of growth—infancy, toddlerhood, and childhood.

When my daughter was a baby, I would pre-load her gootensil with hummus and offer it as part of a meal. Now that she's a toddler, she enjoys hummus as a dip with crackers, pretzels, or veggies. It's a favorite snack for us!

Tofu

Tofu. Of course I'd list tofu if we're vegan. It can be used in so many ways which is why it's a staple in my household (and perhaps also in yours already).

Tofu is a soy-based legume that provides iron for kids. It also happens to offer other nutrients like fat and calcium, which is why I love recommending it for little ones because it supports their growth.

Now, you may wonder whether it's true or not that soy foods like tofu provide estrogen. This is simply a myth (3). Estrogen is a hormone produced by the body. Soy foods like tofu contain phytoestrogen, which is a plant compound. Their names may be similar but they are completely different compounds and behave differently in the body. So, including soy foods in your child's vegan diet is safe and beneficial.

I like to use tofu in meals either as baked with my favorite spices, blended in creamy sauces for pasta, or crumbled to add in lasagnas as a substitute for ricotta cheese. By being creative and using tofu in a variety of ways, it ensures that the meal is nutritive.

One of my daughter's favorite ways to eat tofu is baked seasoned with garlic powder, onion powder, and oregano. You can find this recipe along with a vegan Mac & Cheese with tofu in the Vegan Kids Cookbook.
A child's bamboo plate with Vegan Butternut Tofu Mac & Cheese paired with cubed watermelon.
Recipe from the Vegan Kids Cookbook.
3. Chia Seeds
Chia seeds are considered a good source of iron but it does require a large portion (about 2 tablespoons) for what kids can realistically eat at one time. About 1 tablespoon of chia seeds offers about 1 milligram (2). Nonetheless, you can rest assured that including chia seeds in your child's diet will help them meet their iron needs.
My family enjoys sprinkling chia seeds on oatmeal, cereal, PB&J sandwiches, smoothies, as part of a muffin recipe or making a chia pudding.
If your vegan baby is just starting solids, you can begin to introduce chia seeds at 6 months of age. One of the ways I offered this to my daughter was by mixing just a ¼ teaspoon or so with expressed breastmilk (or formula) or using an unsweetened plant yogurt to make chia pudding. Then I would pre-load onto her spoon and offer it to her. You don't have to grind the chia seeds as they're a delicate seed but you can if you want to.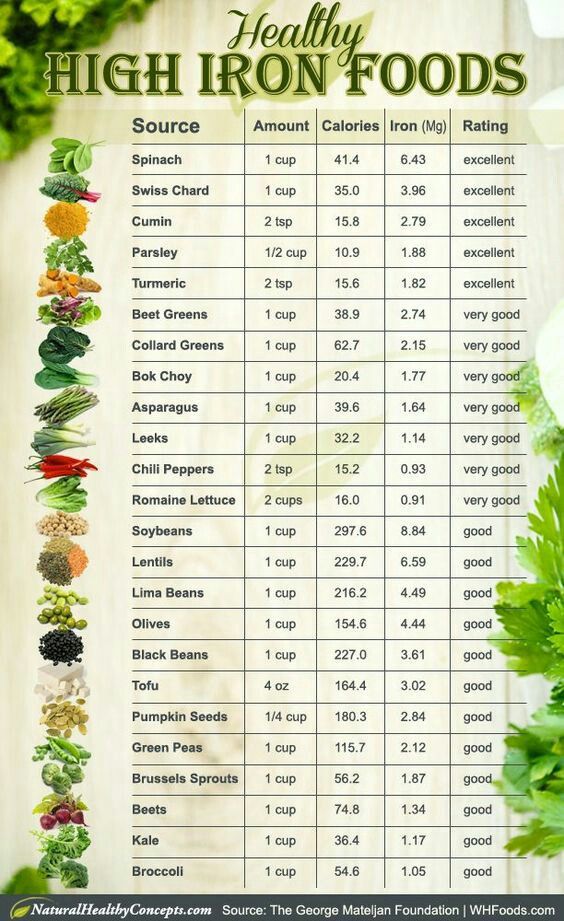 It's a simple yet great way to help your vegan baby meet this nutrient.
4. Farro
A wheat grain that I have enjoyed serving my family and one that I recommend to clients to include in their meal planning is farro. It has a nutty flavor which works perfectly for a grain bowl with a tahini dressing, in soups, or even just as a side dish.
There are many other types of grains that provide some amount of iron but for just one 1/4 cup of serving, farro is considered a good source of iron compared to other types of grains. This helps maximize the iron content of your meal and a greater chance of helping your kids meet their iron requirements for the day.
Daughter taking wooden spoon to pour tahini dressing on a veggie bowl that contains farro. Recipe for taihini dressing can be found here.
Whether you incorporate 2 or all of these plant-based foods into your child's vegan diet, what matters is that you focus your meal planning around ensuring that this key nutrient is offered at meal times.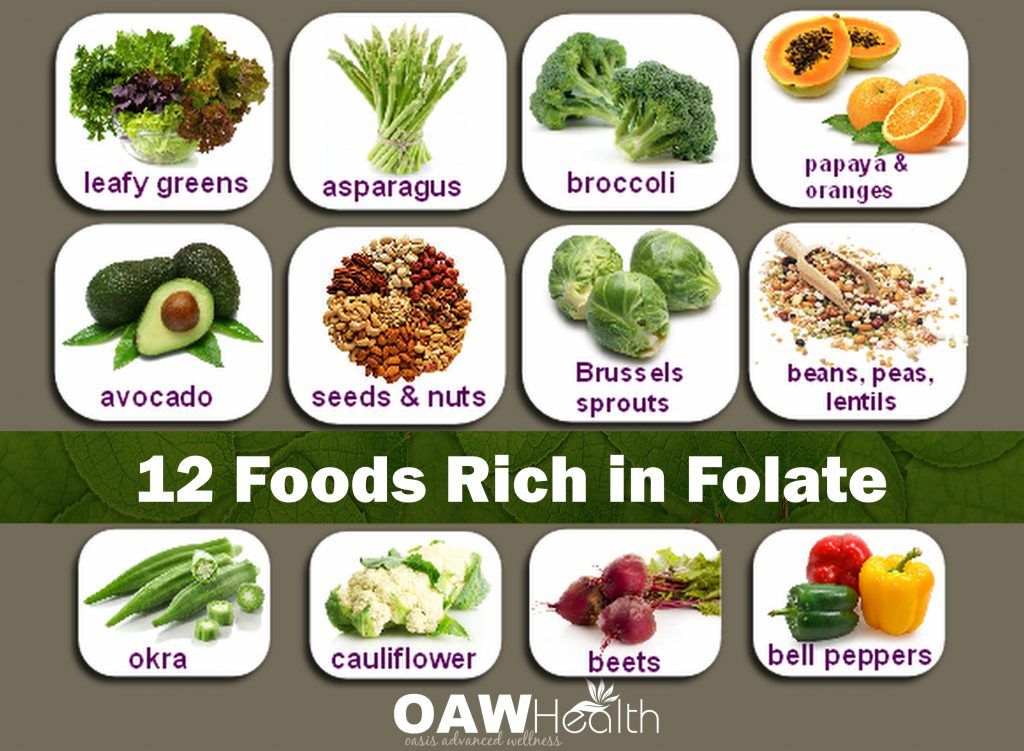 Focus on offering a variety of plant foods that are rich in iron so that you continue to help support proper growth for your vegan infant, toddler, and/or child.
Do Vegan Kids Needs an Iron Supplement?

Vegan kids who eat a well-balanced diet and overall have a good intake don't necessarily need an iron supplement.
During early infancy (especially if exclusively breastfeeding) an iron supplement is beneficial and recommended but as long your child is eating well from a variety of plant sources and consumes iron-rich plant foods, an iron supplement is not needed. 
For toddlers and children who may be selective with food, many will need an iron supplement or a multivitamin that contains iron. Speak with your healthcare provider to determine if your vegan child may need or can benefit from a supplement to boost their iron levels.
Feed Your Vegan Kids with Confidence
Ready to meal plan with confidence and meet your vegan kids iron needs? Grab my FREE Essential Starter Kit Guide
Yes, I want the guide!
References
Baroni, L. , Goggi, S., & Battino, M. (2019). Planning Well-Balanced Vegetarian Diets in Infants, Children, and Adolescents: The VegPlate Junior. Journal of the Academy of Nutrition and Dietetics, 119(7), 1067-1074. doi:10.1016/j.jand.2018.06.008

FoodData Central Search Results. (n.d.). Retrieved from https://fdc.nal.usda.gov/fdc-app.html#/food-details/170554/nutrients

Messina, M. (2010). Soybean isoflavone exposure does not have feminizing effects on men: A critical examination of the clinical evidence. Fertility and Sterility, 93(7), 2095-2104. doi:10.1016/j.fertnstert.2010.03.002

Office of Dietary Supplements - Iron. (n.d.). Retrieved from https://ods.od.nih.gov/factsheets/Iron-HealthProfessional/

Position of the American Dietetic Association: Vegetarian Diets. (2009). Journal of the American Dietetic Association, 109(7), 1266-1282. doi:10.1016/j.jada.2009.05.02
In Articles, Vegan Kids Nutrition Tags iron, vegan kids, vegan kids iron, iron rich veg foods
11 IRON-RICH FOODS FOR KIDS! MedUnion will tell you!📝
Everyone knows that young children are picky eaters, but there are many iron-rich foods that even the most capricious kids will appreciate.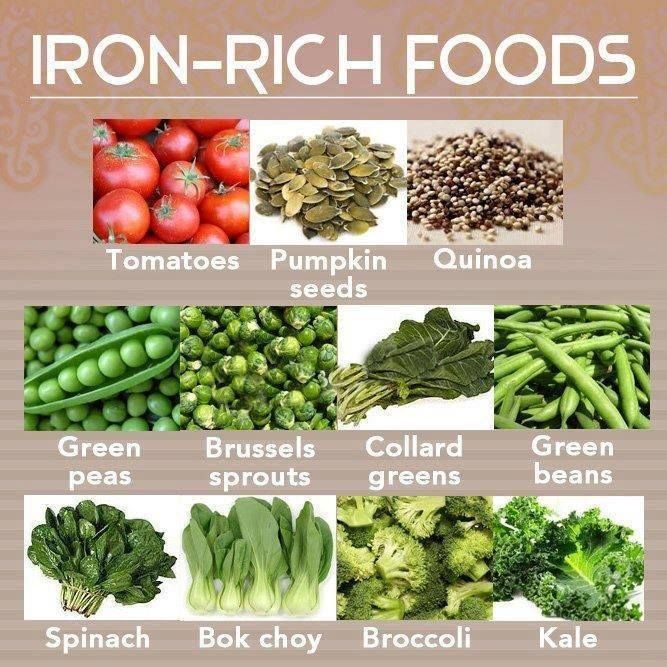 Small children refuse food for various reasons - maybe it is too red or too green, too mushy, etc. Parents of course worry about the lack of nutrients that growing bodies of babies need.
Iron deficiency is a fairly common problem in children and about 8 percent of babies are estimated to be iron deficient.
In this article, you'll learn how much iron babies need, 11 iron-rich foods, and recipes and ways to include these foods in your baby's diet.
WHAT AMOUNT OF IRON DO BABY NEED?
According to the National Institutes of Health, children should receive the following amount of iron in milligrams (mg) daily:
Infants 7-12 months 11 mg
Infants 1-3 years 7 mg
Children 4-8 years 10 mg
babies eat.
There are two types of iron: heme and non-heme. Heme iron is found only in animal products such as meat and seafood. Non-heme iron is found in plant foods and fermented foods.
Both forms of iron can help a person meet their daily iron requirement.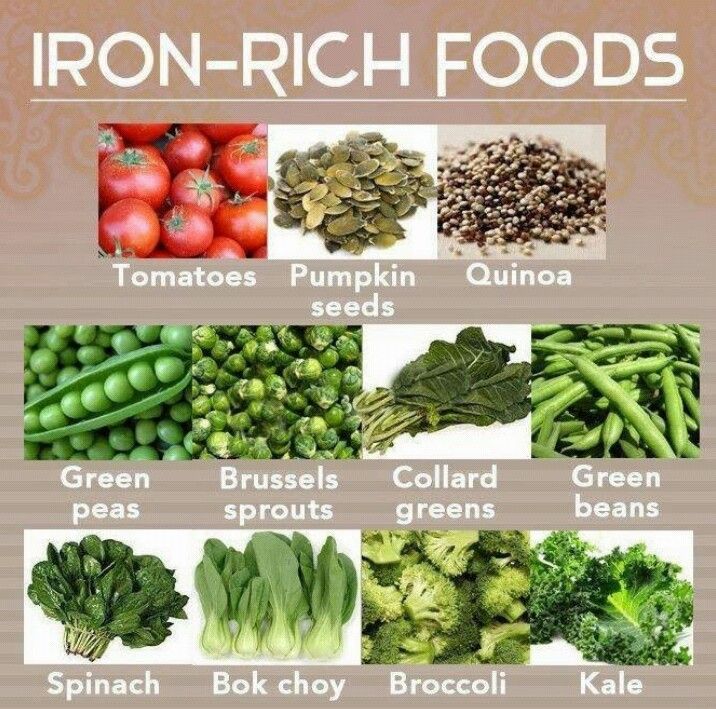 However, heme iron is more easily broken down by the body. For this reason, people who get iron from non-animal sources, including vegans, vegetarians, and picky toddlers, should consume 1.8 times the amount of iron recommended for their age group.
11 FOODS WITH THE MOST IRON
Oatmeal is a rich source of iron for babies
Many children are incredibly picky and will refuse to eat many times before they start eating, so don't be discouraged and continue to offer healthy food.
For a balanced diet, change your iron sources more often and encourage your little ones to try different foods.
Almost all babies love foods that are an excellent source of iron, for example:
1. Iron-fortified breakfast cereals
Many breakfast cereals are fortified with iron. They usually contain 100 percent of the daily value of iron for adults. The iron content can be found on the packaging.
Remember that many breakfast cereals are high in sugar and salt.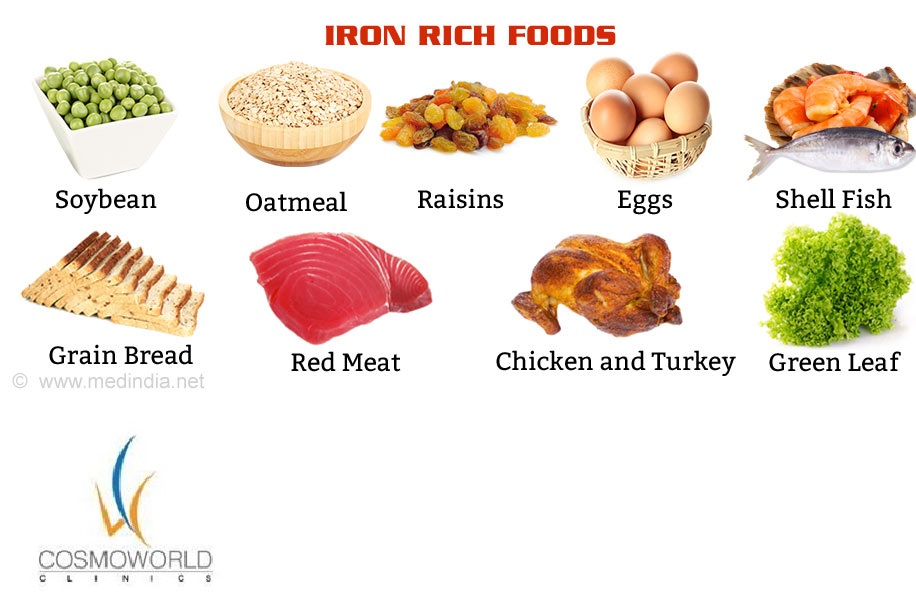 This type of breakfast can be given occasionally as a treat or in small portions with a balanced diet.
Oatmeal is a nutritious snack that many children love. According to one source, 0.75 cups of oatmeal contains about 4.5 - 6.6 mg of iron.
Oat flakes are also rich in fiber, which is suitable for children with digestive problems, including constipation.
To make porridge more appetizing, sprinkle it with cinnamon, a little brown sugar and a handful of raisins.
All meat products are rich in iron. Although many toddlers often refuse meat, there are several ways that can convince him to give it a try:
Use fun cutter cutters to cut meat products. The iron content can be increased by placing a piece of cold cuts on white bread, which will add another 1 mg of iron.
Try chicken nuggets. Many toddlers who refuse meat enjoy eating chicken nuggets. However, be careful as they are high in salt and saturated fat.
Try mixing ground beef or duck with a little milk before cooking for a creamier texture that many babies love.
4. Peanut Butter Sandwiches
The amount of iron in peanut butter varies by brand, but typically contains about 0.56 mg of iron per teaspoon. To get extra iron, you can make a sandwich with white bread, which will provide another 1 mg of iron.
Peanut butter is also high in protein, which is a great option for kids who don't eat meat.
Peanut butter and honey or banana sandwiches can be made as an alternative to cookies and other low-nutrient snacks.
Dark chocolate is a rich source of antioxidants and helps your baby get the right amount of iron. Second after meat, dark chocolate is one of the richest foods in terms of iron content, containing 7 mg of iron per 90 grams of product.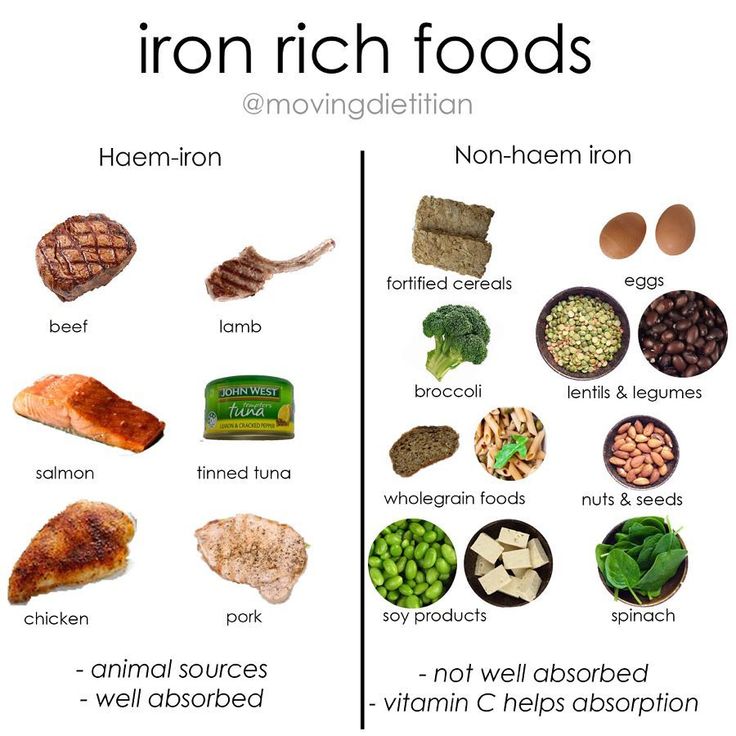 Some children do not like the bitter taste of dark chocolate. You can try melting it and mixing it with peanut butter and then spreading it on bread.
A hard-boiled egg contains 1 mg of iron. Many children love to peel eggs from the shell. Snacking can be made even more fun by coloring the eggs first.
If your little one doesn't like hard-boiled eggs, try making scrambled eggs instead, or use animal molds.
Some children like fried egg sandwiches. Lightly fry the egg, then place it on a piece of bread and add some ketchup.
Legumes are an excellent source of iron. White beans are considered to be one of the richest sources of iron and contain 8 mg per serving.
To get kids to eat legumes, use the following recipes:
Cook beans and potatoes, mash them and add some cinnamon
Beans can be shaped into patties or put on bread
8. Nuts
Nuts, including cashews and pistachios, are an excellent source of iron, protein and other essential nutrients.
However, nuts can pose a risk of choking in children, so do not give whole nuts to children who are just learning to chew.
You can make nut crumbs or spread nut butter on crackers or whole grain bread.
Consider including fish in your baby's diet as it is highly nutritious and a great source of protein, and some species, such as mackerel and salmon, are high in omega-3 saturated fatty acids that are good for brain work.
Canned tuna contains 1 mg of iron per serving. You can make tuna crackers or put it on bread.
Canned tuna is also suitable for children who like to dip one food into another. You can mix tuna with avocado for a creamier texture that's easy to dip into crackers or chips.
Children refusing to eat vegetables is a common problem.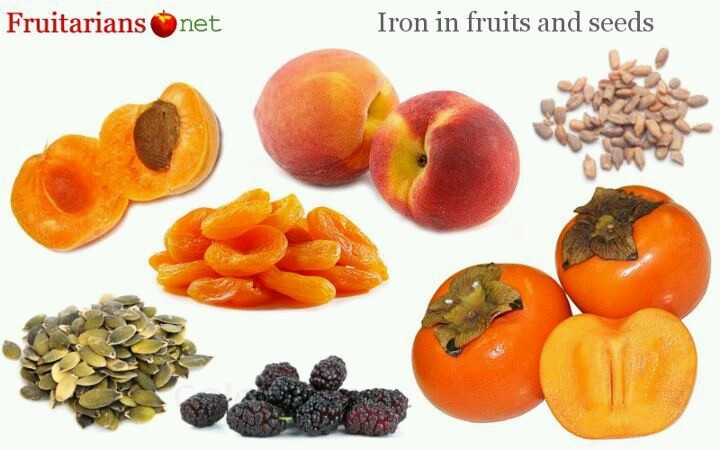 Try making a vegetable smoothie for a nutritious, iron-rich snack that even the pickiest of kids will love.
You can try the following recipes:
Boil and puree spinach. Spinach contains 0.81 mg of iron per cup. Next, mix it with watermelon, frozen blueberries, raspberries and a slice of avocado for a hearty and nutritious smoothie.
Mix a teaspoon of honey with mashed broccoli, add chard, honey melon and figs for a delicious treat.
Some fruits are excellent sources of iron.
Raisins, 4 mg
Dried apricots, 3.46 mg
Red-skinned cherries, 0.71 mg
Diced watermelon, 0.936 mg
0018
Fruit smoothie tastes even better when mixed with a little yogurt and honey.
Your baby's favorite fruit can be made into popsicles. Freeze fruit puree for 2-3 hours and enjoy healthy iron-rich ice cream.
WHAT ARE THE SIGNS OF IRON DEFICIENCY IN CHILDREN?
Low energy levels in babies can be a sign of iron deficiency
If you're concerned that your baby may be iron deficient, don't wait until symptoms appear.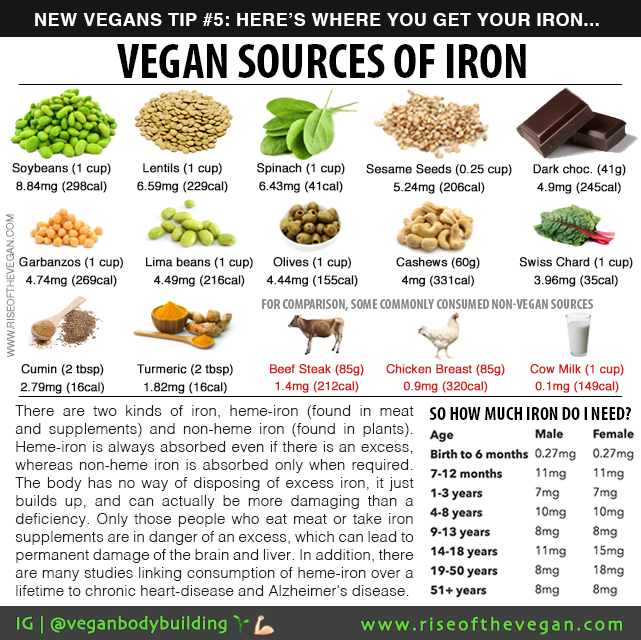 See your doctor to have your baby's blood tested for iron. Continue giving your child iron-rich foods and ask your doctor to prescribe an iron supplement.
The American Academy of Pediatrics recommends that babies and young children be tested for iron deficiency at 9-12 months of age and again at 15 months of age.
Iron deficiency symptoms include:
Very pale skin
Cold hands and feet
Painful or crimson tongue
Very low energy
Rapid heart rate
all children put objects in their mouths
Muscle weakness
Children with certain medical conditions have difficulty absorbing iron regardless of diet. Talk to your doctor or dietitian about how you can prevent iron deficiency in children with digestive problems, frequent diarrhea, a heart disorder, a metabolic disorder, or cancer.
CONCLUSION
The Ellin Sutter Institute, which researches and publishes the best ways to feed babies, recommends the following strategies:
Choose and prepare healthy meals regularly
Avoid snacking between meals
Do not use food as a reward or punishment
Encourage children to eat as much as they want
Avoid or force words like "one more bite" eat more of what they don't like to get what they like
Set an example of good nutrition
Eat together at the same table
Toddlers are just beginning to understand what proper nutrition is, and just like other skills, proper nutrition comes with time.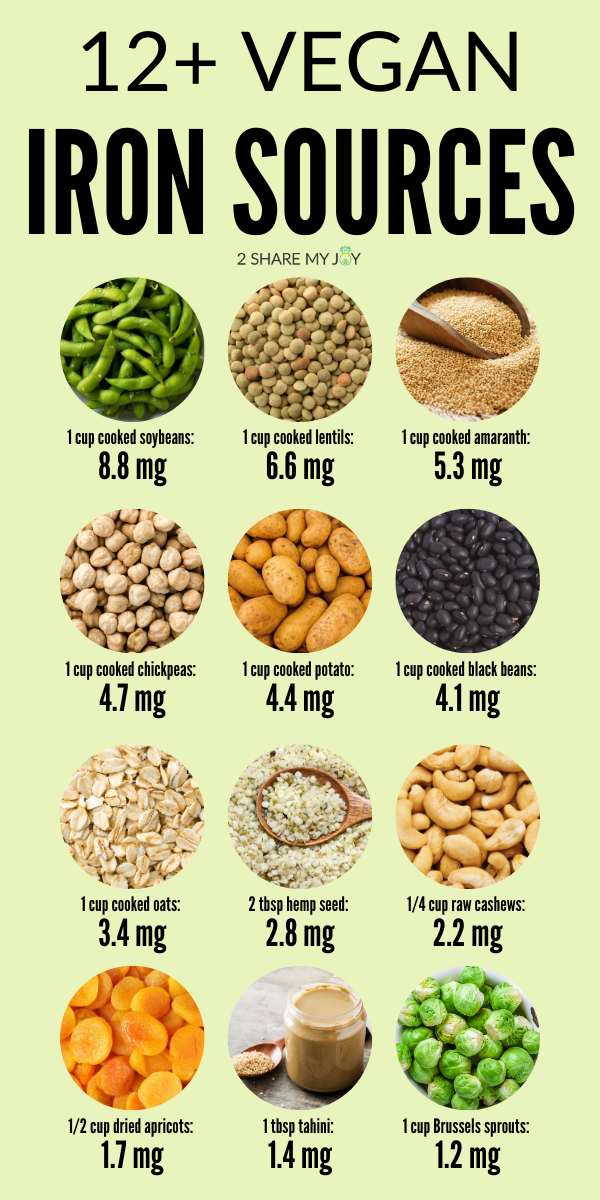 Share on social networks
10 products, rich in iron (list)
Iron, necessary for all living organisms. It helps to synthesize collagen and serotonin, supports the immune system and is involved in metabolic processes [1]. But the main function of iron is cellular respiration. This microelement is part of hemoglobin, the protein that makes up red blood cells. It is iron that helps blood cells to bind oxygen and deliver it to the tissues, and then remove the exhaust carbon dioxide from the body. By the way, it also stains the blood red.
Our body is unable to produce iron on its own. He gets it from food, so it is important that the diet is varied. There are two types of iron: heme and non-heme. The former is absorbed more efficiently [2]. It can be found in meat, fish and seafood.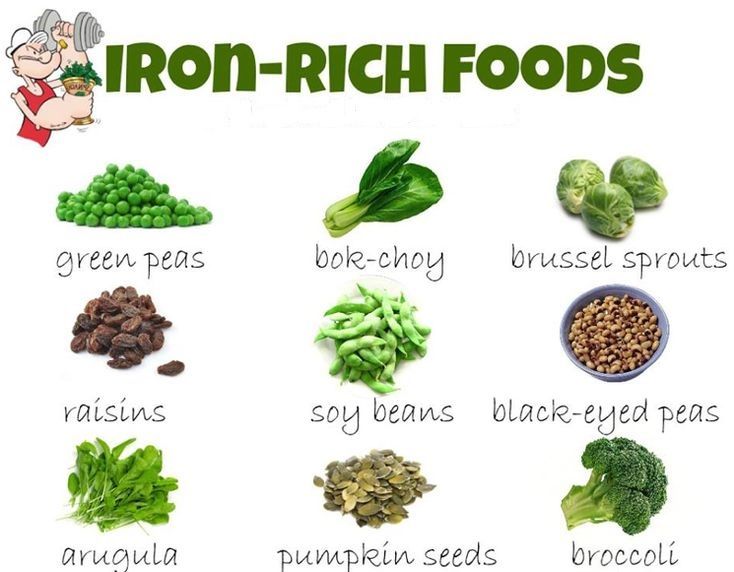 The source of the second is plant food. Here is a list of foods with the highest iron content of both types. Including them in the diet will help replenish the micronutrient reserves.
© Ella Olsson/Pexels
Advertising on RBC www.adv.rbc.ru
Daily intake of iron
Women aged 19-50 need iron the most. They need to receive at least 18 mg of the trace element per day. During pregnancy, the need for it increases to 27 mg. Adolescents 14–18 years of age also require an increased iron content: girls - 15 mg, boys - 11 mg. The average daily intake of iron for adult men and older people of both sexes is 8 mg [3]. It increases significantly with intensive sports, regular heavy physical exertion and heavy menstruation.
Foods high in iron
Shellfish
Offal
Red meat
Spinach
Legumes
Pumpkin seeds
Quinoa
Broccoli
Tofu
Dark chocolate
Shellfish
Nearly all types of shellfish are rich in iron.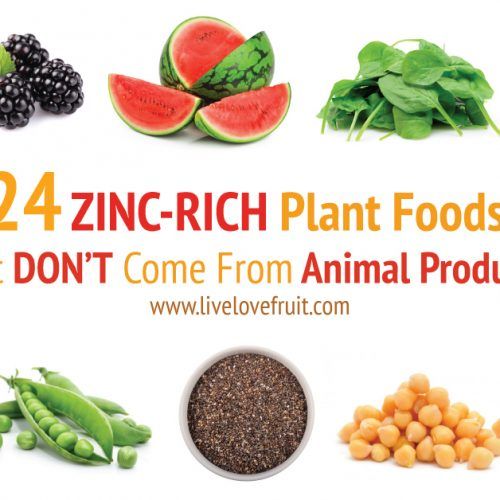 Thus, one hundred-gram serving of oysters contains about 3 mg of iron, which is 17% of the daily requirement [4]. In addition, this amount also provides 24% of the Daily Value of Vitamin C and 4% of the Daily Value of Vitamin B12. Shellfish are also low in calories, high in protein, and increase levels of "good" cholesterol, which prevents heart disease.
Offal
Liver, kidneys, brain, heart, stomachs and other offal contain large amounts of iron. Although not everyone likes their taste, offal often surpasses meat in terms of nutritional content. For example, to get 36% of the daily value of iron and meet the daily requirement for vitamin A, it is enough to eat only 100 g of beef liver [5]. In addition, offal is a good source of protein, copper, selenium and choline, which is important for the liver.
Red meat
It is the main source of easily digestible heme iron. At the same time, the darker the meat, the more this trace element in it. One 100 gram steamed ground beef patty contains 2.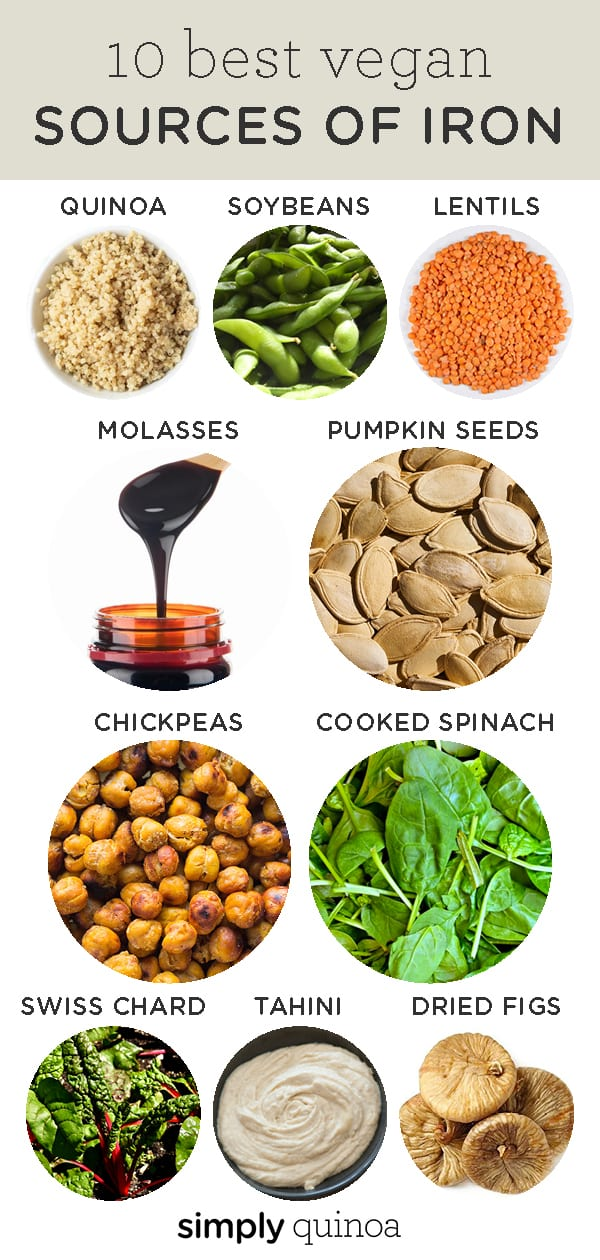 7 mg of iron. This fills the daily requirement by 15% [6]. Meat also serves as a source of protein, zinc, selenium, and B vitamins. But poultry is not so rich in iron: in 100 g of turkey, its content does not exceed 0.7 mg [7].
© Andrijana Bozic /Unsplash
Spinach
Such a rich set of nutrients, as in spinach, is rare. It contains folate, lutein, beta-carotene, calcium, vitamins A and E. In addition, 100 g of the product replenishes 15% of the daily iron requirement. It is non-heme, but at the same time it is quite well absorbed due to the high concentration of vitamin C in spinach. Doctors advise to boil the leaves a little - this will help reduce the amount of oxalic acid, which prevents the absorption of iron [8].
But keep in mind: 100 g of fresh spinach is a big package. It is designed for several people, and it is hardly possible to eat it at a time. In addition, spinach tends to accumulate nitrates, which are often used in its cultivation. Buy the product in trusted farm shops or in special organic packages.
Or try growing it yourself - on the windowsill. In winter, instead of fresh spinach, you can take frozen: all its beneficial properties and taste are preserved.
Legumes
This is a must have for vegetarians and vegans. Legumes are one of the best plant sources of iron. Chickpeas, peas, lentils, beans, soybeans - choose what you like. One cup of boiled lentils contains 6.6 mg of iron. This is 37% of the daily norm [9]. And half a cup of boiled beans is enough to fill 10% of the daily requirement for an element [10]. In addition, legumes give a feeling of satiety for a long time and allow you to reduce calorie intake [11].
Pumpkin seeds
Pumpkin seeds can be a snack option. 100 g of the product contains 9 mg of iron, or half of the daily recommended amount [12]. But you can't get carried away with them. First, it can cause problems with the gastrointestinal tract. Secondly, pumpkin seeds are very nutritious. A 100-gram serving provides the body with 559 kcal.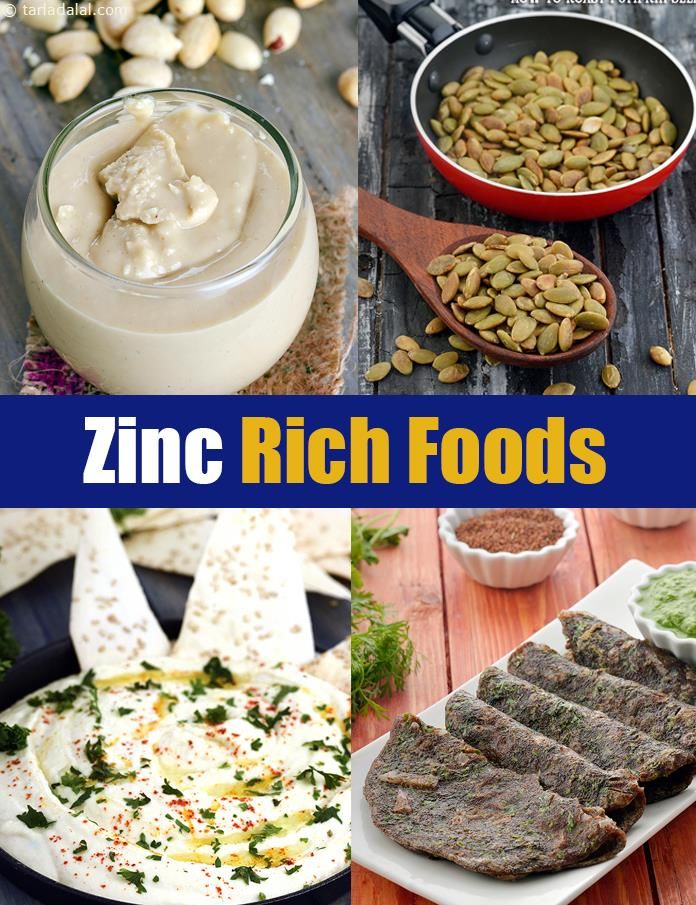 To increase your iron levels without harming your health, add a small handful of seeds to your salad, porridge, or soup.
Quinoa
South American groats are often used as a substitute for cereals containing gluten. Add 100 g of boiled seeds to your favorite salad to replenish 8% of the daily iron requirement [13]. Unlike traditional cereals, quinoa is rich in protein containing essential amino acids [14]. Interestingly, our body perceives quinoa as a protein from cow's milk.
© Engin Akyurt /Pexels
Broccoli
A diet rich in broccoli helps improve eyesight, reduces inflammation and slows down aging. Broccoli cleanses the body, removes cholesterol and excess sugar. Use it as a side dish — a glass of cooked broccoli provides 6% of your daily iron requirement [15]. To get the most benefit, steam broccoli for no longer than 5 minutes. This will help preserve vitamin C.
Tofu
Making tofu is like making cheese from milk, which is why many people call it soy cheese.
In terms of its nutritional properties, it is almost as good as dairy products - for this, vegans and people with lactose intolerance fell in love with it. 100 g of tofu contains 17 g of protein, which is easily and quickly absorbed by the body. In addition, the same amount of the product helps to cover 15% of the daily requirement of iron [16].
Dark chocolate
Chocolate not only brings pleasure and stimulates the production of the "hormone of happiness", but also helps to normalize iron levels. Choose chocolate that contains at least 70% cocoa [17]. Nutritionists advise eating no more than a quarter of a chocolate bar a day. This will be enough to compensate for 17% of the daily iron requirement, improve the intestinal microflora and improve mood.
© Dovile Ramoskaite/Unsplash
Why iron deficiency is dangerous
Iron deficiency usually has no symptoms at first. But if you do not replenish its reserves on time, you can provoke the development of iron deficiency anemia [18].
Its main symptoms are: weakness, fatigue, shortness of breath, pallor, drowsiness, loss of appetite, heart palpitations and headaches [19]. There may be a desire to eat something inedible - chalk, clay, paper or ice. With a lack of iron, the cells begin to "suffocate", which is why many vital metabolic processes are disrupted in the body.
Iron deficiency also contributes to reduced immunity and a high risk of infections [20]. In addition, it is one of the causes of hair loss. The trace element is responsible for delivering oxygen to the follicles, thereby strengthening and nourishing the roots. With its deficiency, the hair becomes dry and weak and may begin to fall out [21]. Among other external signs: sores in the corners of the mouth, dry skin, brittle exfoliating nails. According to a study by Japanese scientists, in some cases, iron deficiency causes depression [22].
© Engin Akyurt/Pexels
If you notice signs of iron deficiency, seek medical attention. He or she will order blood tests, identify the source of the problem, and be able to create a treatment plan tailored to your individual needs.
Expert's comment
Evgeniya Maevskaya, MD, gastroenterologist and nutritionist GMS Clinic
How often do you need to take a blood test to find out about iron deficiency in time?
The frequency depends on many factors: general health, clinical signs of overt or latent deficiency, being at risk for iron deficiency, or the presence of chronic diseases, including the gastrointestinal tract.
For a potentially healthy person, it is enough to monitor blood counts every six months. However, a general analysis is not enough. At a minimum, it should be supplemented by a study on serum iron and ferritin, otherwise signs of a latent deficiency can be missed. In some cases, a more rare test is needed - for soluble transferrin receptors. This is determined only by the doctor.
Is it possible to make up for iron deficiency only through plant foods? What is your advice for vegetarians and vegans?
Treatment of anemia with dietary iron alone is not possible due to its low content and low bioavailability.
Anemia is treated only with iron supplements.
Vegetarians and vegans should eat as varied a diet as possible, including vegetable sources of iron such as sea kale. Shrimps, mussels, and sea fish can serve as a good source of iron if allowed. It is better for vegetarians to undergo an examination and make sure that there is no atrophy in the stomach and problems in the intestines. With atrophy and insufficient acidity of the stomach, the transition of non-heme iron from plant foods to the digestible heme form is significantly difficult, which means that it will not be absorbed.
What to do if a person notices symptoms of iron deficiency?
At the first symptoms of iron deficiency, you should consult a doctor. It is important not only to correct the deficiency, but, most importantly, to identify its cause. It is impossible to do this on your own.
Why is excess iron in the body dangerous?
The so-called iron overload is certainly dangerous. It can lead to damage to internal organs, fibrosis in organs and tissues.