Jar meat baby food
Beech-Nut® beef & beef broth Stage 1 Baby Food
back
3.9 (24 Reviews)
This puree of beef and beef broth is a savory food that helps baby get protein. It has a smooth texture that's easy to eat for baby as a great first step in learning to eat solid foods. Our stage 1 beef & beef broth is made with beef and beef broth; no added flavorings (no onion or garlic added) or artificial preservatives. Many parents tell us this blend is a favorite first food for babies who are starting solids. All Beech-Nut® baby food jars are vacuum-sealed for freshness. This jar can be stored in the refrigerator for up to 2 days after opening.
Single, 2.5 oz Jar
Stage 1: for babies 4 months and up
Real beef and beef broth
Adds protein to baby's diet
No added seasonings
Caution: do not microwave jar; contents may splatter, causing burns
WIC™ Eligible: In AK, AL, AR, AZ, CA, CO, CT, DC, FL, GA, HI, IA, ID, IL, IN, KS, KY, LA, MA, MD, ME, MI, MN, MO, MS, MT, NC, ND, NE, NH, NJ, NM, NV, NY, OH, OK, OR, PA, PR, RI, SC, SD, TN, TX, UT, VA, VT, WA, WI, WV, WY
Included Inside
Beef
Broth
Ingredients: Beef, beef broth.
For the most accurate and up-to-date product information, please always refer to the label on the package itself.
Overall:
3.9 (24 Reviews)
Great for Cats prone to UTI

Baxter

My 8 yr male cat had a bladder blockage and two UTIs- he is on a high moisture raw food diet, but still needs more fluids. He won't drink plain water, broths, or goat milk, so I had to figure something out fast! I read about a cat owner giving her cats Beech Nut beef & beef broth because this brand doesn't add any flavoring or seasonings. I give him 1 teaspoon of food plus 2 tablespoons of purified water before each meal (morning and evening). His lab markers for hydration the past year are great! He used to have the Turkey & Turkey broth- but a test showed he's allergic to turkey. I am so grateful that Beech Nut has this product! It is a game changer!

good

mister kitty

our cat has allergies to most things they put in cat food, beechnut is what it says it is. Gerber adds lemon to there baby food which is toxic to cats. Our cat loves the beef flavor the best

Well loved by my mice

I offer my mice a variety of foods including a sort of milkshake made with baby food. The chicken, beef, and peach are their favorites.

What is in the beef broth? list all ingredients

Looking for answers

I just bought this since Ferber is out of stock, yet it inly lists 2 ingredients beef snd beef broth. This is misleading because the beef broth can include any ingredients they want. Seems like illegal labeling in my opinion.

Response from Beech-Nut®:

Thank you for bringing this to our attention. We will be sure to pass this feedback along to our team. If you have any further questions, feel free to call us at 800-233-2468 or email us at [email protected] Thanks!

Save my cats life!

808Vee808

Our beloved super senior 19 year old was recently diagnosed with hyperthyroidism a little over a month ago. The veterinarian recommended euthanasia. I "told them" give me an appetite stimulant. I was determined that this was not a death sentence. Elderly humans live long lives with chronic disease. Why can't cats. I began offering half a teaspoon as not to waste. Then fed a tablespoon every two hours. While doing this teaching myself about proper nutrition for cats. We changed the overall diet to raw with pre-mix for a complete meal and now use this baby food for snacks "with HT medication dose" and giving probiotics. What a life saver this product has been!!! Big mahalo from Hawaii❤️

No additives!

A FAE

I started using meat baby food for sick cats because if they won't eat anything they will eat meat baby food. I have been giving my Bengal Cat Beef and it is his favorite treat. That "other" company now puts corn starch and lemon juice in theirs so I can not/will not buy that one again. BEECH-NUT IS THE VERY BEST!

My cat loves it!

Jennay

My cat got diagnosed with IBD the poor baby. I had to think quick and ditch the kibble with the help of a group who is dealing with the same thing. I was recommended baby food for him and omg he LOVES it. I will make it a balanced diet. He has a lot of gi issues and I was told that this is very easy for them to digest. Wow. Why do they even bother making that trash cat commercial kibble. Y'all cat owners should just buy this and balance the meat or get them on raw asap! My cat is MY BABY.

Cats Love It!

hikerbecky

Believe it or not but my 2 cats get this as one of their bed time snacks and love it. It's all protein and no onions or any other flavorings in it, they get their taurine in their other foods. I can barely get this on their plate before it's gone!

Didn't pass the Grammy test

MaeveJoi

I've been feeding my 6 mo granddaughter for several months now including baby cereal, jarred fruits & veggies & table foods such as mashed potatoes. I love Beechnut still uses GLASS jars just like they did when my now 28 & 26 yo kids had as babies. My granddaughter has eaten EVERYTHING I've given her so far EXCEPT THIS PRODUCT. I was turned off by the product myself as soon as I opened the jar. Looked & smelled like potted meat. But I'm of the you MUST try it twice crew - must try at least 2 bites of everything & then if you don't like it you don't have to eat it. This is the 1st jarred meat baby food we've tried with her so I was looking forward to sending her down another food pathway. So I gather everything, get her sat in her feeding chair, open the jar and dig into the jar to get her 1st bite. The look on her face was "Uuuggghhh don't like that" & spit it out. Doing the scoop it up put back in mouth until she ate it. So I give her a 2nd bite & she IMMEDIATELY SPIT IT OUT & refused to open her mouth again. Strike 1 for meat foods. Tomorrow I'm going to try either chicken or turkey with broth. Hopefully she will eat 1 of them. By the way I taste everything I feed her & I would NOT eat the beef & beef broth baby food either.

the bomb!!!

mom13

I bought this for my little one and she loves it See More


more like this
X
search
Baby Food Puree in Glass Jars
Filter
Filter
Puree Type
Jar 40items
Tub
Pouch
Natural 17items
Organic 12items
1st Foods 13items
2nd Foods 22items
3rd Foods 8items
Milestones
Pregnancy
Newborn
Supported Sitter 12items
Sitter 22items
Crawler 8items
Toddler
Preschooler
Ingredients
Apple 13items
Apricot
Avocado
Banana 8items
Beef 2items
Blueberry 3items
Carrot 8items
Cereal
Chicken 1item
Corn 1item
Green Bean 1item
Ham 1item
Kale 2items
Mango 2items
Oatmeal
Pea 3items
Peach 2items
Pear 6items
Pineapple 1item
Pumpkin
Raspberry 1item
Rice 2items
Spinach 2items
Squash 2items
Strawberry 3items
Sweet Potato 4items
Turkey 2items
Zucchini 2items
Needs
Colic
Crying
Fussiness
Gas
Mild Spit-Up
Uncomfortable Poops
Teething
Vitamin D
On the Go 2items
Iron
Starting Solids 2items
Expanding Textures 5items
Probiotics
DHA
Prebiotics/2'-FL HMO
CLEAR ALL
Price - Low to High Price - High to Low Newest On Sale Top Sellers
composition, types, benefits and harms
Meat is a necessary part of the diet during the transition of a child to independent nutrition, it is a source of all types of amino acids necessary for the body of a small person.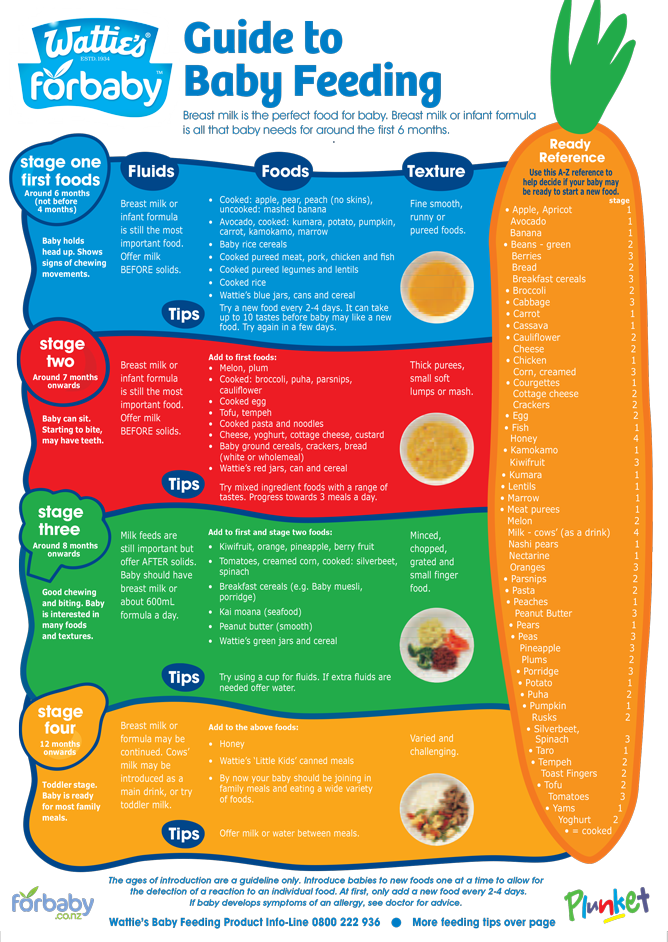 Industrially produced are various meat and mixed purees, packaged in jars of 80-100 g of the product.
Application
The National Infant Nutrition Optimization Program recommends introducing mashed meats at the sixth month for formula fed babies and at the eighth month for those who are fully breastfed. Before this, it is desirable that the child has already gained experience in eating fruit and vegetable purees, as well as baby cereals.
Meat should be introduced into complementary foods, gradually increasing the portion from 20 g at the beginning of complementary foods to 50-70 g by the beginning of the second year of a child's life.
There are three stages of introduction of complementary foods:
6-7 months. Homogenized products with a particle size of 0.3 mm.
7-8 months Puree products. The particle size is 1.5 mm.
9-12 months Coarse products. Particle size up to 3 mm. May contain spices.
Advantages and disadvantages of canned meat puree
Meat puree for complementary foods can be prepared by parents themselves.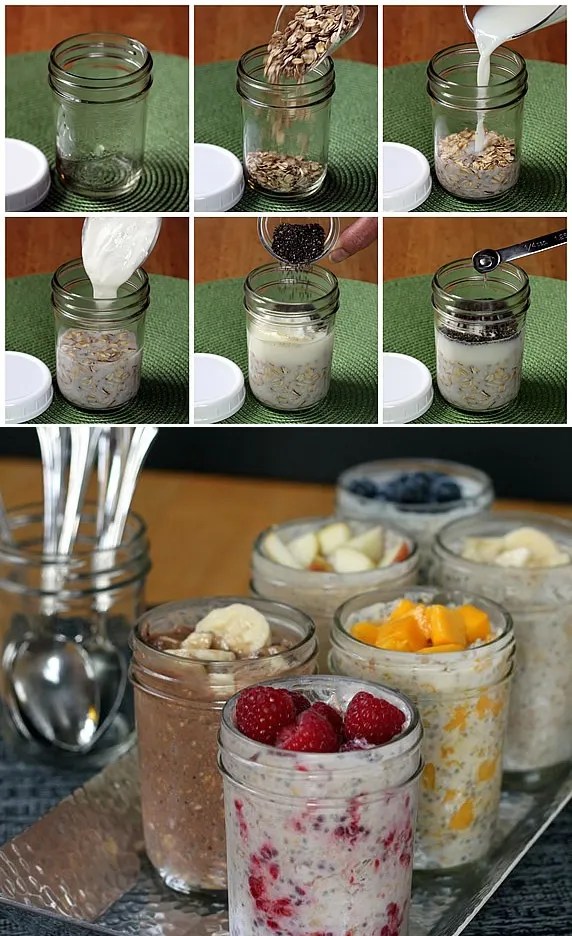 However, this solution has both advantages and significant disadvantages:
Advantages:
control over the cooking process;
Guaranteed free of dyes and preservatives;
the child receiving a freshly prepared meal;
the ability to choose a combination of meat and side dishes individually, based on the needs and taste preferences of the baby.
Disadvantages:
shelf life of the finished product is short - no more than 1 day. in the refrigerator, as a result of which you should not take it with you if you need a long trip;
if you have to buy meat, you can buy a product obtained with the help of growth stimulants, or simply of poor quality.
Naturally, the choice of a ready-made canned product cannot be called an ideal solution. This option also has a set of both advantages and disadvantages:
Advantages:
raw materials and manufacturing techniques are subject to state control;
finished product can be stored for a long time;
convenient packing and packing;
the degree of grinding is selected in accordance with the needs of the child, and not "by eye";
vitamins and mineral complexes are added to the product.
Disadvantages:
the need to trust the control of cooking to someone from outside;
high price compared to self-made puree.
Recommendations for choosing canned meat puree
It should be remembered that canned baby foods should be a finely ground homogeneous mass with a pronounced taste and smell characteristic of this type of product.
The presence of foreign taste is unacceptable, except when the composition includes carrots or liver. Then a slight natural bitterness is acceptable. During storage, flaking of fat and liquid, a light-colored precipitate may appear.
Meat and meat-and-vegetable purees are included in the line of their products by many manufacturers of baby food.
Popular brands of canned meat for children
Agusha. Russia - Parents' rating: four with a minus. The presence of starch in the composition and the thick consistency are questionable. The tin can is difficult to open.
Tyoma. Russia - Parental rating: four with a minus. It contains chicken fat, cereals, milk powder, and therefore less actual meat. Salt is also present in the composition and it is better to give such purees to children older than 10 months. The packaging is similar to "Agusha", with the same complaints.
Grandma's basket. Russia - Parental rating: five. The manufacturer uses rice flour instead of starch. A wide range of products including deli meats such as venison. Convenient packaging in glass jars. Recommended for children over 8 months old.
FrutoNyanya, Russia - Parent rating: four. Tight consistency due to the presence of a large amount of cornstarch.
Heinz, Italy - Parent rating: five. Instead of starch, cornmeal is used. The manufacturer declares the absence of milk and salt. Delicious meats are present among the products. However, this manufacturer, at a comparable, or even higher price, contains 20 g less mashed potatoes in a jar.
Warning
Children with allergies should avoid industrial canned meat for children.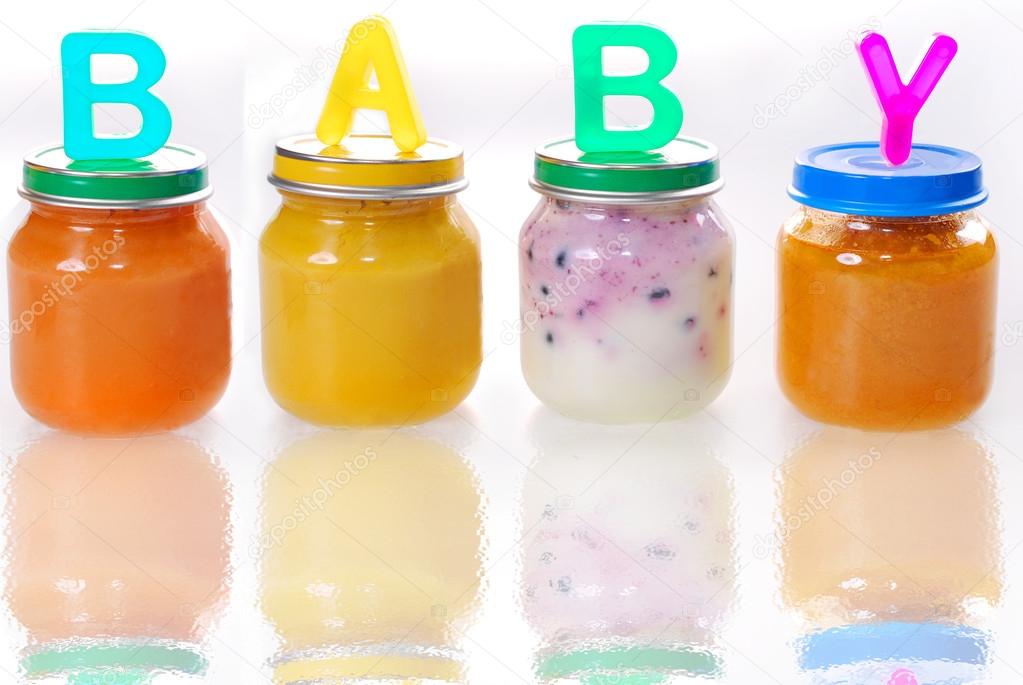 Energy value of the product (ratio of proteins, fats, carbohydrates):
Proteins: 13g (∼ 52 kcal)
Fats: 3g. ( ∼ 27 kcal)
Carbohydrates: 5g. ( ∼ 20 kcal)
Energy ratio (b|g|y): 34% | eighteen% | 13%
In 1 can 100 g. Article updated: 25 April 2021 For babies, it is more expedient to buy ready-made baby food - meat puree. The choice is such that mothers are lost and do not know what to choose. We have compiled a rating of the best products of famous brands.
Photo: Depositphotos.com. Author: jirkaejc.
Content
Advantages of ready -made meat food

Rating of the best baby food brands
turkey from the Grandmother's Lukoshko series
lambs from the Frutonyanya series
Pubger vegetables with lamb branding Semperper
SEMPER
Rabbit of the Russian brand "Agusha"
Meat puree Chicken brand Beech Nut
Meat meal from chicken Gerber
Chicken meat with beef of the Russian brand "Tema"
Puree Hipp factory turkey
Food Natural rabbit meat Heinz
Selected meat is selected for the production of baby food. It goes through several stages of heat treatment.
Vegetables are added to the finished puree. A balanced composition for the intake of the right amount of vitamins and minerals.
Ready formulations are developed monthly. What is allowed for a child at 10 months is not allowed for a baby at 7 months. Parents can only choose complementary foods according to age.
Smooth transition from breast milk to solid food with soft puree.
The composition of the product is indicated on the jars, so that the best option is selected.
Rating of the best brands of baby food
Among the brands producing meat puree for baby food, we have chosen the top ten. Among them are Russian and foreign representatives with certain types of products. We candidly share the advantages and disadvantages of each individual product.
Grandma's Basket Turkey
Smooth, thick mixture of turkey and boiled rice with salt. Recommended for children over 8 months old.
Glass jar with a content of 100 grams. Convenient packaging of the product with the norm for one complementary food.
Important! The main thing is that it does not contain starch. Safe product in every respect. Confirmed by independent testing. The research results are provided by the manufacturer in the public domain. A disadvantage for many mothers is that the consistency is too thick. But this is a subjective personal opinion. Contains less protein than other brands for a similar product.
Lamb from the FrutoNyanya series
Meat puree for baby food, 80 grams without salt. Allowed for the first start of complementary foods at 6 months. Thick product of medium consistency. Adults like a pleasant smell, children eat well, so they like the taste. Mashed potatoes seem bland to adults, as they are unsalted. The child introduces salt into the diet, the later the better.
Advantages
The share of meat is 55%. An excellent indicator for ready-made meat puree.
Diet product with low carbohydrate content.
Affordable price for the middle class.
Disadvantages
Product contains starch.
A brown coating may appear on the surface. Does not pose a threat to the health of children.
Vegetable puree with lamb brand Semper
Meat puree of non-uniform consistency, as it contains lamb, potatoes and carrots. Suitable for children who have switched from soft food to solid food. Weight 190 grams. Contains salt.
Important! Meat puree is considered a complete meal for children at 1 year of age. Does not contain starch. It is low in cholesterol.
Possible deficiencies according to surveys of mothers
Contains dill and white pepper, but in very small quantities.
Well-known Swedish brand at a price above the average in Russia.
Not always available for order in stores in regional settlements.
Beef with Hame brand tongue
Meat puree with a characteristic taste of trimmed beef and beef tongue.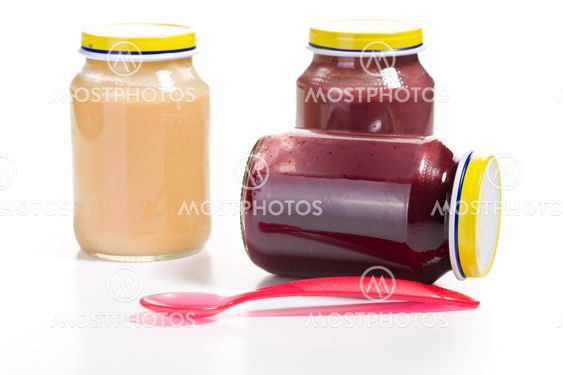 Volume 100 grams. For children from 9 months. Middle price segment. The brand has the "Confirmed Quality" medal in the meat puree category.
Suitable because
Sterilized mix.
Thick consistency.
No starch.
Handy key for opening metal cans.
Possible faults
Grit.
Brown coating on the lid due to the sterilization of the product.
Transfer to a plate to reheat.
Rabbit of the Russian brand "Agusha"
Meat puree for baby food from 6 months, without salt and starch. Volume 100 grams.
Benefits
Improves metabolism.
Uniform consistency.
The jar has a monthly dosage scale.
Medium.
Sterilized mix.
Important! Meat puree Rabbit from the Agusha series is recommended for children with a tendency to allergies.
What Moms Say
Moms don't always like bland mashed potatoes.
But we must understand that it is not for adults, but for kids who are still too early to eat salt.
Meat Puree Beech Nut Chicken
This is more of a chicken soup that contains only poultry and broth. There are no other components. An excellent dietary product without the addition of starch and thickeners. Volume 71 grams. Not available in all stores. Sometimes it is difficult to buy in small towns.
Gerber Chicken Meat Meal
71g light brown mix, made without salt. Low carbohydrate content. Recommended as a dietary product from 6 months. The share of poultry meat is 60%. The soft texture is great for kids. Contains cornstarch.
Important! Pay attention to the country of manufacture. The baby food brand is American. But there are many owners of factories around the world. In 2013 there was a major scandal involving subsidiaries that used GMOs in their formulations. Choose a product with the country of manufacture - USA.
Chicken meat with beef of the Russian brand "Tema"
The product of uniform consistency is used from 7 months.