Kalorik baby food maker manual
KALORIK USK MCH 33526 OPERATING INSTRUCTIONS MANUAL Pdf Download
Download
Add to my manuals
Bookmark this page Manual will be automatically added to "My Manuals"
Print this page
Advertisement
Previous Page
Next Page
Related Manuals for Kalorik USK MCH 33526
Food Processor Kalorik USK MCH 33526 User Manual

Baby food maker chopper and food steamer (52 pages)

Food Processor Kalorik USK MCH 33526 Operating Instruction

Baby food maker chopper and food steamer (28 pages)

Food Processor Kalorik MCH 47242 Instruction Manual

Cordless electric chopper (33 pages)

Food Processor Kalorik Thermomaster TKG HA 1016 LCD Manual

(30 pages)

Food Processor Kalorik USK HA 31535 Operating Instructions Manual

7 in 1 (45 pages)
Food Processor Kalorik USK HA 33143 Operating Instructions Manual

(17 pages)

Food Processor Kalorik TKG HA 1002 Operating Instructions Manual

(52 pages)

Food Processor Kalorik TKG HA 1006 Manual

(64 pages)

Food Processor Kalorik USK HA 31535 Operating Instructions Manual

7-in-1 (13 pages)

Food Processor Kalorik TKG DG 1000 Assembly Manual

Food processor/steamer (80 pages)
Summary of Contents for Kalorik USK MCH 33526
Upload from disk
Upload from URL
KALORIK USK MCH 33526 USER MANUAL Pdf Download
page of 52

Contents
Table of Contents
Troubleshooting
Bookmarks
Advertisement
Table of Contents
Important Safeguards

Polarized Plug Instructions

Short Cord Instructions

Part Description

Know Your Appliance

Before Use

How to Use the Unit

Cleaning and Maintenance of the Unit

Steaming Times

Troubleshooting

Warranty

Garantie
Fax +32 2 359 95 50
www.
KALORIK.com
Copies of the I/B. Please reproduce them without any
changes
except
under
International BELGIUM. The pages must be reproduced and
folded in order to obtain a booklet A5 (+/- 148.5 mm width x
210 mm height). When folding, make sure you keep the good
numbering when you turn the pages of the I/B. Don't change
the page numbering. Keep the language integrity.
what is inside the frame.
Baby Food Maker
Chopper and
Food Steamer
(Newest version for Baby food
maker equipped with slide-out
filter tab – see p27 below for
original version)
USK MCH 33526
120V~60Hz 470W (300W+170W)
Front cover page (first page)
Assembly page 1/52
special
instruction
from
Team
Print only
Table of Contents
Previous Page
Next Page
Table of Contents
Related Manuals for Kalorik USK MCH 33526
Food Processor Kalorik USK MCH 33526 Operating Instructions Manual

Baby food maker, chopper and food steamer (28 pages)

Food Processor Kalorik USK MCH 33526 Operating Instruction

Baby food maker chopper and food steamer (28 pages)

Food Processor Kalorik MCH 47242 Instruction Manual

Cordless electric chopper (33 pages)

Food Processor Kalorik Thermomaster TKG HA 1016 LCD Manual

(30 pages)

Food Processor Kalorik USK HA 31535 Operating Instructions Manual

7 in 1 (45 pages)
Food Processor Kalorik USK HA 33143 Operating Instructions Manual

(17 pages)

Food Processor Kalorik TKG HA 1002 Operating Instructions Manual

(52 pages)

Food Processor Kalorik TKG HA 1006 Manual

(64 pages)

Food Processor Kalorik USK HA 31535 Operating Instructions Manual

7-in-1 (13 pages)

Food Processor Kalorik TKG DG 1000 Assembly Manual

Food processor/steamer (80 pages)
Summary of Contents for Kalorik USK MCH 33526
90,000 operating instructions for the microwave oven Team Kalorik TKG MW 2000 RD
Instruction of the microwave oven Team Kalorik TKG MW 200002
Rotating axis
Rotating Ox
Rotating Ox
Control panel
Waveguide cover
IMPORTANT SAFETY INSTRUCTIONS
Please read these instructions carefully before using the instrument and always follow the safety and operating instructions.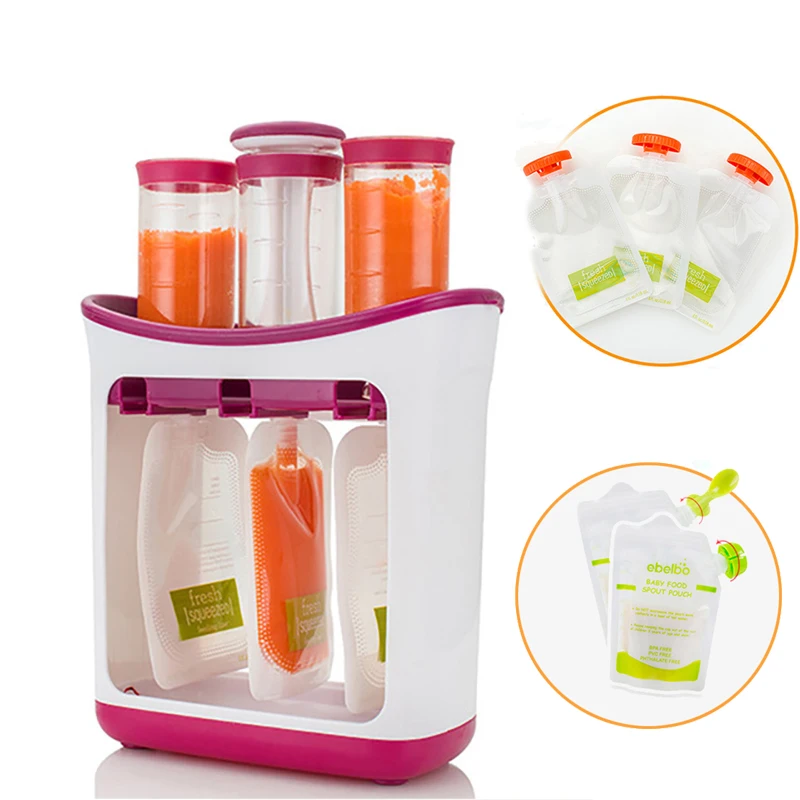 Important: This appliance may be used by children over 8 years of age and persons with reduced physical, sensory or mental capabilities, or lack of experience or knowledge, provided they are supervised or instructed regarding the safe use of the appliance and the associated risks. Do not allow children to play with the appliance. Children should not perform cleaning or maintenance unless they are older than 8 years old and under adult supervision. Never leave the appliance and its cord unattended and within the reach of children under 8 years of age or irresponsible persons while it is plugged into a wall or when it becomes cold.
Use this appliance for domestic use only as described in this manual. This appliance is not suitable for professional use.
This type of oven is specially designed for heating or cooking food.
It is not intended for industrial or laboratory use.
Check that the mains voltage corresponds to the value indicated on the nameplate of the instrument before using the instrument. The outlet must be easily accessible so that it can be easily disconnected in the event of an accident.
Do not use the oven outdoors.
Do not use harsh chemicals or vapors in this appliance.
Do not operate an empty microwave oven.
Do not attempt to operate the oven with the door open.
Before switching on the oven, make sure that the glass tray, guide and roller ring are in the correct position.
Do not place any objects between the front of the oven and the door and do not allow residues to accumulate on the sealing surfaces.
Do not use the microwave oven if it is damaged until a competent qualified person has repaired it (*).
If steam appears between the inner and outer window during cooking, turn off the oven immediately, unplug it and contact your nearest service center.
Do not attempt to dismantle the oven or remove parts.
Do not use the storage cavity when not in use.
Do not place the preparation directly on the glass tray, but place it in a microwave safe container.
Always check if your cookware is microwave safe before using it in the appliance: if in doubt, contact your supplier.
Never use dishes or vessels made of metal or melamine, or with metal or melamine handles or decorations.
Do not cook food in sealed containers or containers with a too narrow neck.
Ensure openings of microwave-resistant containers are not obstructed or covered to prevent them from exploding.
DO NOT heat in-shell eggs or whole hard-boiled eggs.
Pierce thick-skinned foods such as sausages, potatoes, whole pumpkins, apples and chestnuts before cooking.
Heating a drink in the microwave may delay the rapid simmer. Care must be taken when handling the container.
Baby jars should be shaken and temperature checked before serving.
Do not roast food in the oven.
Never immerse in water or any other liquid.
Cookware can become hot: use oven mitts.
Regularly clean the oven cavity and remove food residues. Food leftovers on the oven heating elements will give off smoke and unpleasant odors.
This device is not a toy.
If the symbol is displayed on a certain surface, care must be taken when handling the product. This symbol means "WARNING, this surface can get very hot during use."
(*) Competent qualified service: after-sales service department of the manufacturer or importer or any person qualified, approved and competent to carry out this kind of repair to avoid any danger. If necessary, you must return the instrument to that electrician.
BEFORE USING FOR THE FIRST TIME
The microwave oven must be placed on a level and stable surface.
Keep the microwave oven away from sources of heat, moisture and corrosive media.
Do not block or cover the openings on the appliance.
The oven must have sufficient airflow to function properly. Leave 30 cm of free space above the oven, 10 cm at the back and 10 cm on both sides.
The position of the oven must be such that it is far from the TV, radio or antenna, as this interferes with the image. The distance must be more than 5 m.
Unplug the appliance, then clean the inside with a cloth and dry thoroughly. When using the microwave oven for the first time or after it has not been used for a long time, there may be a smell of plastic inside. To get rid of it, place a few slices of lemon or orange peel in a cup and heat it on high for 2 minutes.
Never remove the waveguide cover
MICROWAVE COOKING PRINCIPLES
Arrange food carefully. Place the thickest sections towards the outside of the dish.
Watch the cooking time. Cook for the shortest time indicated and add more as needed. Severely overcooked food may smoke or catch fire.
Cover food during cooking. Lids prevent splashing and help food cook evenly.
Turn food once during microwave cooking to speed up cooking. Large items such as roasts must be turned over at least once.
Do not turn on the microwave when there is no food in it. t.
ACCESSORIES MANUAL
CONTROL PANEL
There are two rotary buttons on the control panel:
Timer: is
Timer: is 9001
Place the food container on the glass turntable and close the door.
Select the desired power level
Set the timer. If the desired time is less than 10 minutes, turn the timer knob to more than 10 minutes, and then set the desired time again.
Once the desired time has been set, cooking starts. If a pause is required between them, simply open the door at any time and close it to resume work.
When cooking is finished, a bell sounds and the lamp inside automatically switches off
If food is removed before the time expires, be sure to set the timer back to "0".
Defrost
CLEANING AND MAINTENANCE
Switch off the oven and unplug it before cleaning.
It is very important to clean the oven door.
Keep the oven door, cavity, glass tray, roller ring and oven guide clean by wiping with a cleaner and a cloth.
If the oven becomes very dirty, a mild detergent can be used. Avoid using sprays and other harsh cleaners.
External surfaces must be cleaned and cloth. To avoid damage Caution: Do not allow water to seep into the vents or control panel.
The lamp is an LED lamp, if it no longer lights up, do not attempt to replace it yourself and contact a competent qualified service.
ENVIRONMENTAL PROTECTION - DIRECTIVE 2012/19 / EU
In order to preserve the environment and protect human health, waste electrical and electronic equipment must be disposed of in accordance with special rules involving both suppliers and users.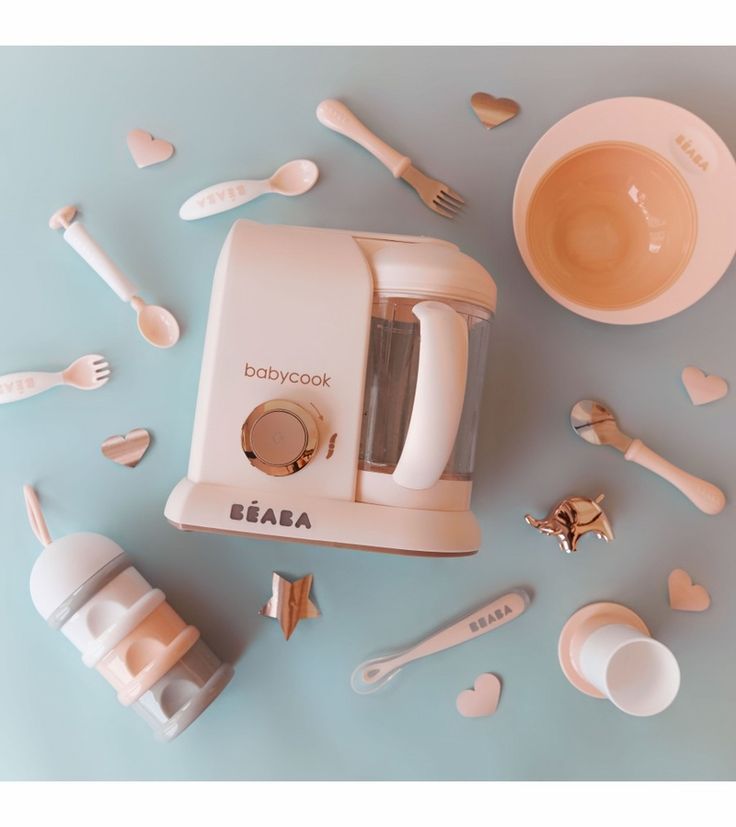 For this reason, as indicated by the symbol on the rating plate or on the packaging, your appliance must not be disposed of with unsorted municipal waste. The user has the right to take it to a municipal collection point that disposes of waste through reuse, recycling or use for other purposes in accordance with the directive.
ERP DECLARATION - REGULATION 1275/2008 / EC
We, TKG Sprl/Bvba, hereby certify that our product complies with the requirements of regulation 1275/2008/EC. True, our product does not have a power minimization function, which, according to regulation 1275/2008/EC, must put the product into shutdown or standby mode after the end of the main function, but this is practically impossible, as this could compromise the main function of the product is so strong that use of the product becomes impossible! For this reason, in our user manual, we always advise the customer to unplug the appliance immediately after use. The user manual can be obtained by a simple request in electronic form from the service department (see warranty card).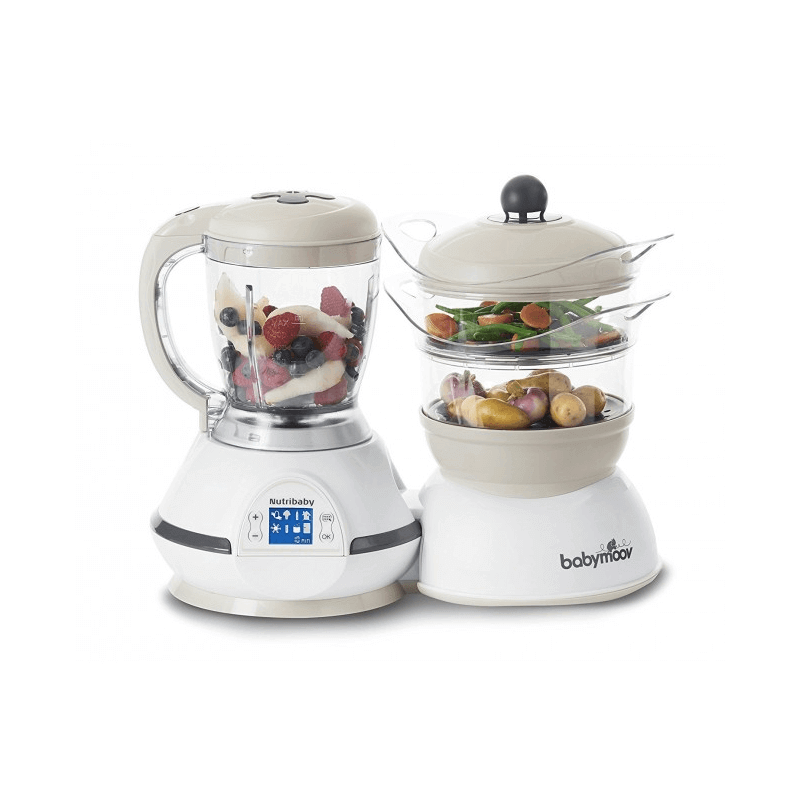 1 .
It is especially important to properly make a diet for a teenager. It must necessarily contain foods rich in calcium. The sources of this element are milk, cottage cheese, kefir, curdled milk, hard cheese. These foods must be consumed daily by teenagers 2 . Offer your child different dairy products and prepare various dishes from them - then he will eat them willingly 3 .
Complete nutrition of a teenager is impossible without whole grain products - special types of bread (wheat and rye), cereals from buckwheat, rice (preferably brown), corn, oats, barley 3 .
It is extremely important that a teenager's diet includes adequate amounts of nutrients, vitamins and minerals 3 .
Principles of healthy eating
A teenager's meals should be regular, so it's important to have a plan that your son or daughter will follow every day. The menu should be as varied as possible so that the child receives in the right amount both the main, irreplaceable nutrients, and the secondary 2 .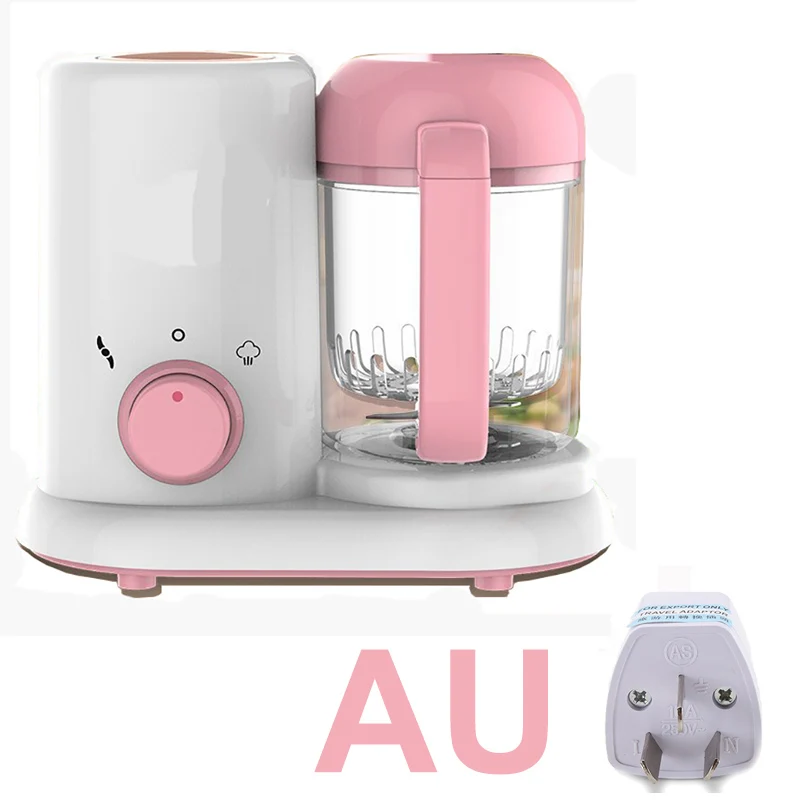 At least 50-60% of the protein in the daily diet of a teenager should be animal products. He also benefits from fats that are present in vegetable oil, sour cream, nuts, cheese and other foods. It is desirable that about 70% of all fats consumed per day be vegetable. This is the foundation of proper nutrition 2 .
The child needs to be given more carbohydrates than other nutrients. The optimal ratio of carbohydrates to protein is 4:1. Sources of fast carbohydrates (sweet foods) should not exceed 20% of all carbohydrates consumed by a teenager 4 . Complex carbohydrates for a child are cereals, potato dishes and bread. When preparing flour dishes, it is recommended to give preference to wholemeal flour 4 .
Fish should be on the teenager's menu at least 1-2 times a week. The same recommendations are given for red meat 2 .
It is important for students to eat at least 5 servings of various fruits and vegetables per day.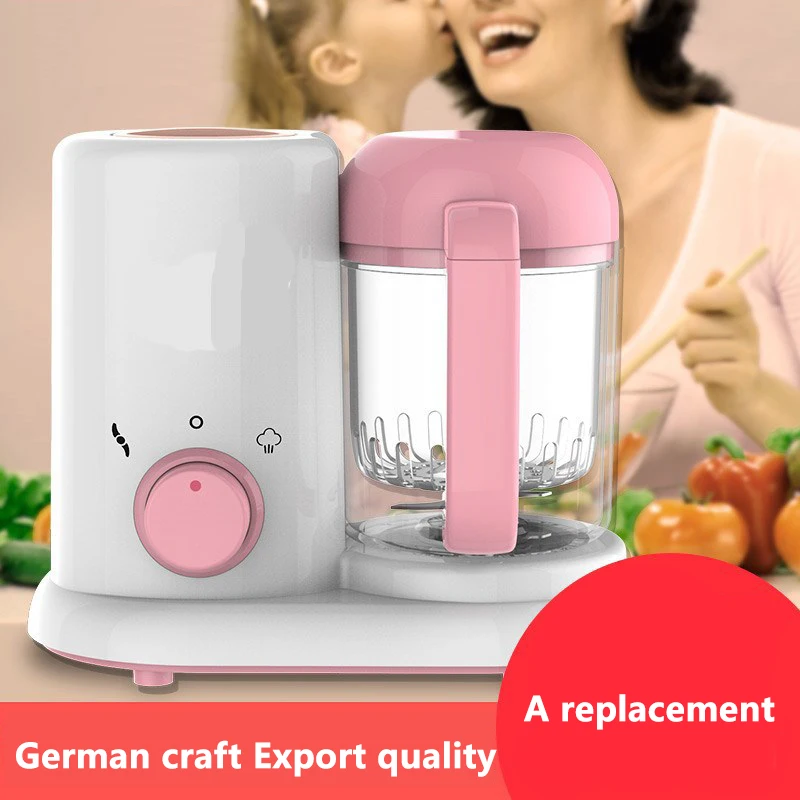 One serving is a medium-sized fruit (such as an apple or orange), two small fruits (such as an apricot), 50 g vegetable salad, a glass of fresh juice, three tablespoons of vegetables after cooking 5 .
Dairy products must also be included in the diet of a teenager, the amount is three servings every day 5 .
The best types of heat treatment of dishes are boiling and stewing, as well as baking 5 .
Proper nutrition for teenagers involves avoiding or minimizing the use of foods with nutritional supplements, margarine, store-bought sauces, out-of-season vegetables, smoked sausages, very spicy or deep-fried foods, lollipops, fast food, chewing gum. It is also worth limiting the consumption of white bread and sugar 1 . The child may eat fatty and sugary foods in small amounts, but these foods should not be used as a substitute for healthy foods as they lack the beneficial elements 4 .
Instilled in childhood understanding of the rules of healthy eating will help to avoid many problems throughout life.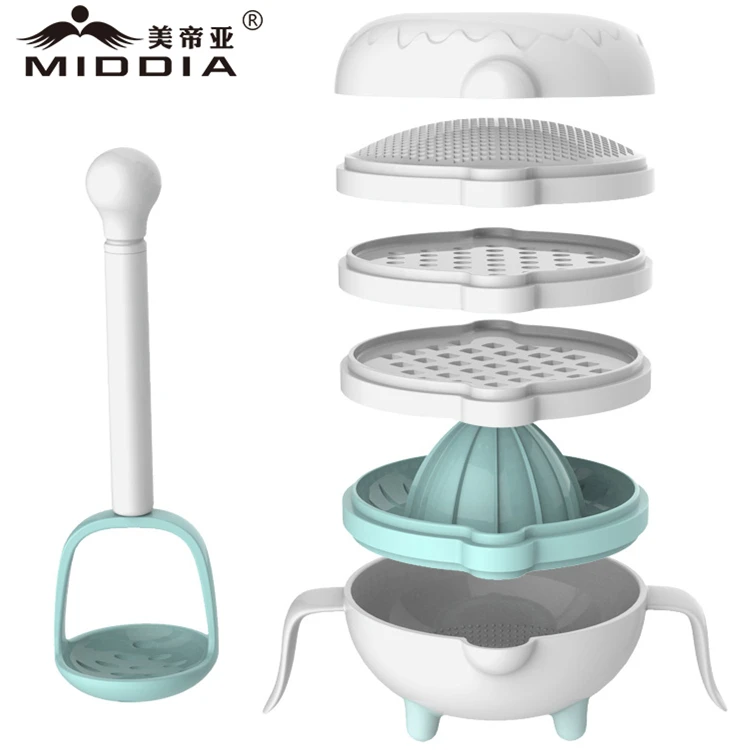 Teenager's nutritional needs
A balanced diet for a teenager is one in which the child receives enough calories throughout the day to meet his energy needs. On average, this is 65 kcal per kilogram of weight, that is, about 2500-3000 kcal per day. If your teenager is physically active, you should increase the number of calories per day in accordance with the energy expenditure for training.
Adolescents should consume 100-110 g of protein, 90-100 g of fat and an average of 400 g of carbohydrates per day 5 .
How to teach a child to eat healthy?
Rational, balanced, proper nutrition is important at any age, and especially in adolescence. Parents can still influence the student's menu, but in general, the child's food preferences have already been formed. Also, the desire to be independent and do things your own way affects the eating habits of a teenager. It is important to find a balance between absolute control and the complete freedom of the child in choosing food, which can turn into an unbalanced diet 5 .
When introducing a teenager to a healthy lifestyle, the example of parents is important - it is desirable that the principles of a balanced nutrition are observed by the whole family 5 .
Talk to your teen about how certain foods in their diet affect growth and health. Tell him why breakfast is important, what can be the negative consequences of quick snacks for the body, what are the risks of skipping the main meals and diet 2 .
Be sure to pay attention to how your child eats at school. Encourage him to take healthy food from home - an alternative to hot dogs and pizza. For example, you can bring yogurt, fruit, casseroles, and homemade cakes to class 2 .
Diet
Proper nutrition for teenagers should consist of at least four meals - breakfast, lunch, afternoon tea, dinner 6 :
Breakfast. For the morning meal, your child should receive about 25% of all daily calories 6 .
Lunch. This is the most high-calorie meal, no less important for health than breakfast, which accounts for 35-40% of all daily calories 6 .
Afternoon snack. This is a small snack, which accounts for about 15% of all calories for the day 6 .
Dinner. At dinner, the child is recommended to consume 20-25% of daily calories. At the same time, it is important that the teenager eat no later than 2 hours before bedtime 6 .
In case of violation of the diet, a malfunction of the gastrointestinal tract may occur, for example, constipation may appear. Unfortunately, they are quite common. Constipation is caused not only by an unbalanced diet, but also by stressful situations, which are not uncommon in adolescence 7 .
To eliminate the unpleasant symptoms of constipation, the use of laxatives is suitable. The drug of choice for the treatment of constipation in children of any age is Dufalac® 8 – laxative with physiological action based on lactulose.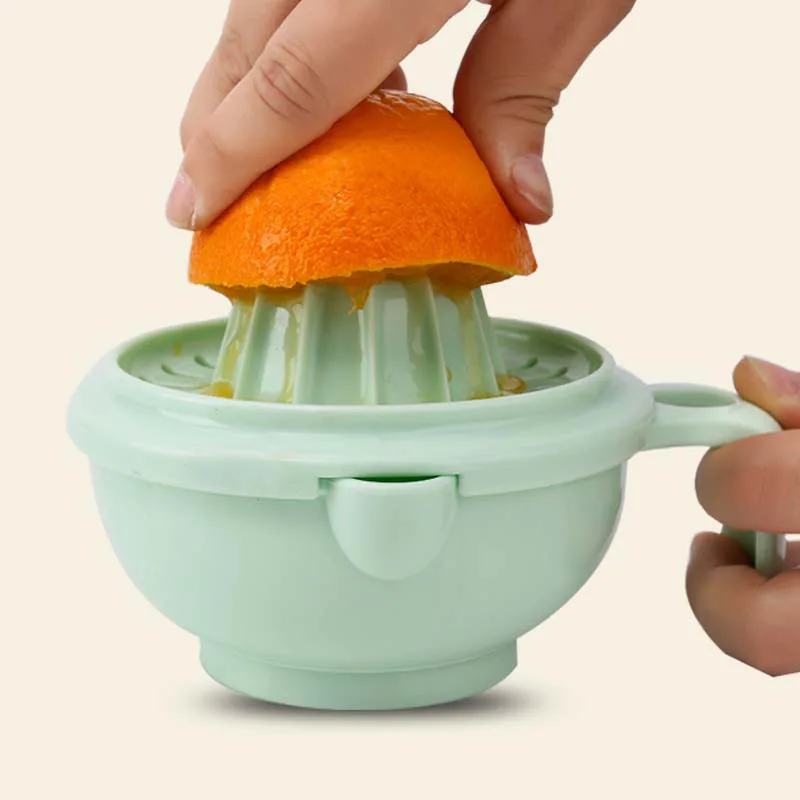 Duphalac® has a double action: it gently cleanses the intestines and normalizes the balance of its microflora 9 . It has a high safety profile 9 , is non-addictive* and can be taken for an unlimited duration 9.10 .
In addition, the advantages of Duphalac® are:
restoration of proper bowel function 9 ;

no auxiliary components (only lactulose and purified water) 9 ;

single dose during the day;

variety of forms

What liquids to give teenagers?
The total amount of liquid drunk by a teenager per day depends on the characteristics of his diet, activity level and weather. Drink more water on hot days or during physical activity. Middle-aged and older children need about 50 ml of fluid per day for every kilogram of weight 11 .
The best drink is boiled or purified water. A balanced diet of adolescents allows the inclusion in the diet of school-age children such drinks as milk, compotes, kissels, rosehip infusion, decoctions of dried fruits, tea and cocoa 11 .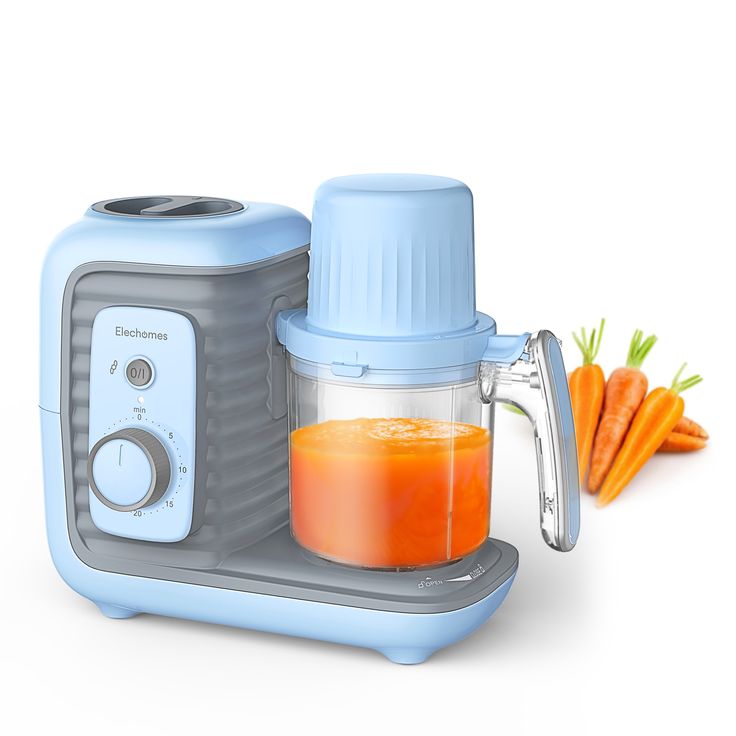 Juice is considered a less preferred drink due to its high content of simple sugars and high acidity. If a child drinks freshly squeezed juice, it must be diluted with water, especially if a diet is prescribed for him by a doctor 11 .
Teenagers should avoid carbonated drinks and drinks high in caffeine. Caffeine interferes with iron absorption and can cause sleep problems. Carbonated, foamy drinks do not quench thirst well, irritate the digestive tract and - in most cases - contain various chemical additives 11 .
How to make a menu?
Proper nutrition for teenagers begins with menu planning. In this case, the child's daily routine should be taken into account, in particular, the time of attending school, sports sections, tutors and other activities, as well as whether there is a need to adhere to a certain diet 2.3 .
It is better to make a menu for the whole week at once, so it will turn out to be more varied and satisfying.
For breakfast, the child should receive an average of 300 g of the main course, as well as a drink with a volume of about 200 ml. Milk porridge, cottage cheese dishes, scrambled eggs are considered good breakfast options. You can add vegetables, nuts, berries, fruits, meat, sauces 2.3 .
When a teenager eats at school according to the lunch regimen, they eat soup, a main course (usually a side dish with meat or fish) and drinks. The homemade lunch menu is built on the same principle. The child is given about 250 ml of the first course and about 100 g of vegetable salad. The main course is offered in a volume of up to 300 grams, and a drink in a volume of 200 ml 2.3 .
For an afternoon snack, proper nutrition for a teenager includes dairy products, fruits, cold snacks and cookies. Approximate plate sizes: 100 g for pastries, 100 g for fruits and 150-200 ml for drinks 3 .
For dinner, with proper nutrition, a teenager should receive a main course (about 300 g) and a drink (200 ml).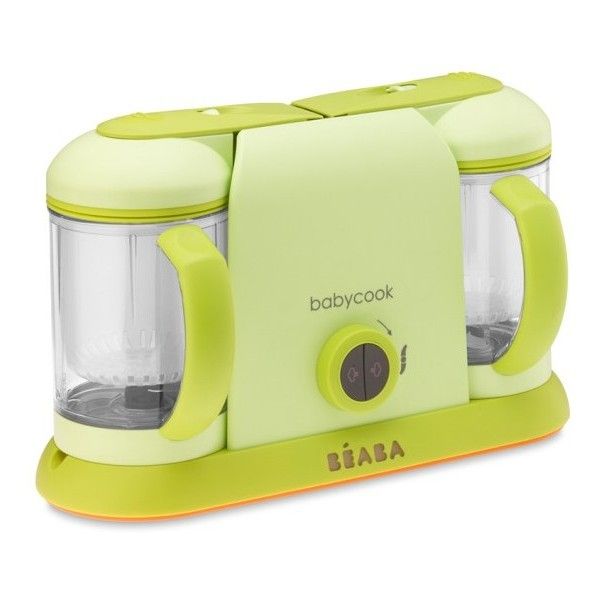 It can be cottage cheese casserole, eggs or fish dishes. Porridge and vegetable dishes are also the best dinner option with proper nutrition for a teenager 3 .
Bread can be added to any meal, offering the child pastries from different types of flour.
Menu example
An approximate daily menu for a teenager with the right diet might look like this:
Oat milk porridge with dried apricots, bread with cheese, cocoa.
Egg, tomato and cucumber salad, noodle broth, stewed cabbage, meatballs, grape juice, bread.
Curd cookies, apple, milk.
Potato casserole with meat, rosehip infusion, bread 3 .
Or like this:
Omelet with tomatoes and cheese, rye bread, tea with honey.
Zucchini caviar, vegetable soup with sour cream, buckwheat porridge, stewed liver, apple jelly, bread.
Oatmeal cookies, baked apples, fermented baked milk.