Lentil puree baby food
Baby Lentil Recipe: Veggie Lentil Baby Puree
By Anjali Shah on · Last Updated on
This post may contain affiliate links. As an Amazon Associate, I earn from qualifying purchases. Please read my disclosure.
Lentils, rice and veggies in a "stew" are one of the easiest meals to make for your little one. This baby lentil recipe in India is called "khichdi." With some added spices for additional flavor, and a variety of veggies this is a one pot complete meal for baby.
When it comes to making homemade baby food, simple vegetable or fruit purees are the most common recipes you'll find. But this baby lentil recipe is just as easy to make, and contains added protein and fiber with the addition of lentils.
You may introduce lentils to your baby as young as 6 months, making it an excellent first food.
Lentils are one of the healthiest food to give your baby. They are a rich source of protein, and are high in fiber, iron, rich in B-vitamins, folate / folic acid, and magnesium.
Latest Recipe Video!
Babies begin to lose iron at around 6 months of age, that is why adding lentils to their diet is a great way to boost their iron levels.
This easy lentil baby food can be prepared in a crock pot, a pressure cooker, or let it simmer on the stove for hours, there's very little prep work and a lot of downtime with this recipe. It was one of my kids' favorite first recipes.
This is another baby food recipe you can make in bulk and freeze in ice cube trays, or store in the fridge up to 5 days.
The best part about this recipe: It can actually be served to older children and adults as well — all you have to do is increase the spices and don't puree the stew. This recipe is a great addition to your baby's diet — no matter how you make it you'll end up with a delicious, healthy, one-pot meal for your little one!
Why This Recipe Works
One pot meal for younger babies
Great source of protein
High in fiber
Vitamins and minerals from vegetables
Easy for little tummies to digest
Staple food for kids of all ages
How to Make this Baby Lentil Recipe
Ingredients and Notes
Yellow or Red Lentils: I suggest using red or yellow lentils as they cook more quickly and also have a softer texture making them easier for baby to eat.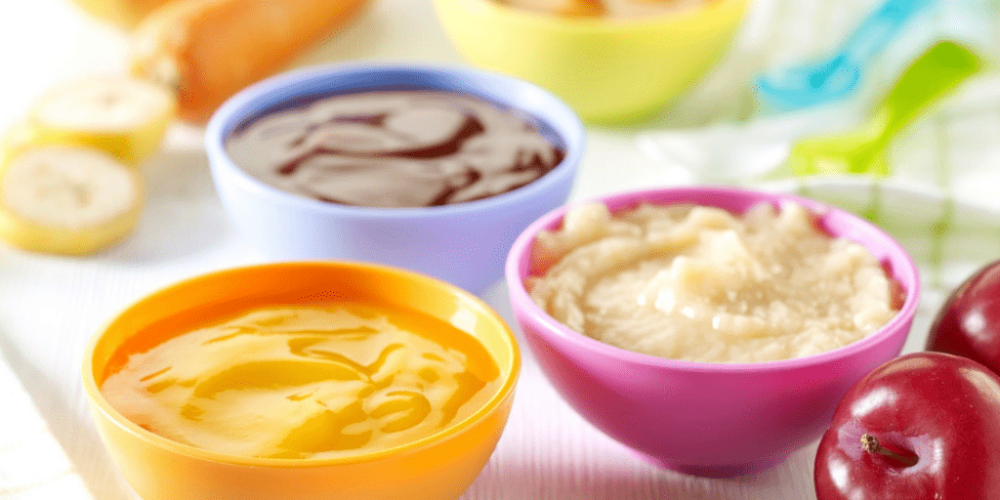 However, you can use any type of dried lentils you have (green lentils or brown lentils would also be fine) but cooking time will change.
White Basmati Rice: You can also use brown rice, however white basmati rice breaks down and is easier for baby to digest.
Mixed Veggies: You can use a combination of any frozen or fresh vegetables you like. I like to use frozen carrots, peas, and broccoli. Add about 1/2 a cup of each frozen vegetable, but you can use sweet potatoes, cauliflower, butternut squash, or any veggies you have on hand.
Spices: This recipe uses common spices from Indian cultures like garam masala, cumin, coriander, and turmeric. You can also add a pinch of mild curry powder for additional flavor.
Equipment Needed
Large Stock Pot, crockpot, or Instant Pot to prepare stew.
Potato Masher or Hand Blender for pureeing the stew.
An ice cube tray like Mumi & Bubi Trays for storing.
Step by Step Instructions
Step 1: Put water, lentils, rice or quinoa, veggies, and spices into a large pot on the stove. Bring to a boil, reduce to a simmer over low to medium heat.
Step 2:. Simmer on low for 1-3 hours, stirring occasionally. (Alternatively, put all ingredients into a crock pot and cook on high for 4-6 hours)
Step 3: Mash with a potato masher or puree with an immersion blender. Freeze in ice cube trays or store for 5 days in the fridge. Serve at room temperature.
Recipe FAQs
Which lentils are best for baby?
There are numerous lentil varieties that come in many different colors. Each type of lentil has a slightly different flavor, texture, and nutrient profile.
Red and yellow lentils are best for baby: they cook more quickly and are softer in texture, making them easier for baby to eat. They have a lower fiber content than green, brown, or black lentils.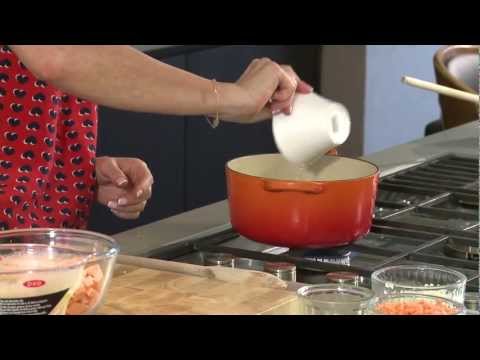 But they also do not produce as much gas. They cook more quickly and have a softer, mushier consistency that your baby can easily consume. Green, brown, and black lentils are thicker and take longer to cook. They hold their shape more when they are cooked. So will need to be mashed quite a bit for baby to be able to eat easily.
Do lentils cause baby gas?
Yes, some types of lentils can cause gas in your baby when consumed in large quantities or with other gassy foods such cruciferous vegetables like broccoli, cabbage, cauliflower, and Brussel sprouts. If your baby is prone to gas, perhaps, add vegetables such as carrots, green beans, or spinach.
Will lentils cause constipation in babies?
Lentils should not cause constipation in baby if they are introduced at 6 months of age or later. Also be sure to give your baby a good amount of water during the day to balance out any high fiber foods they're eating to prevent constipation.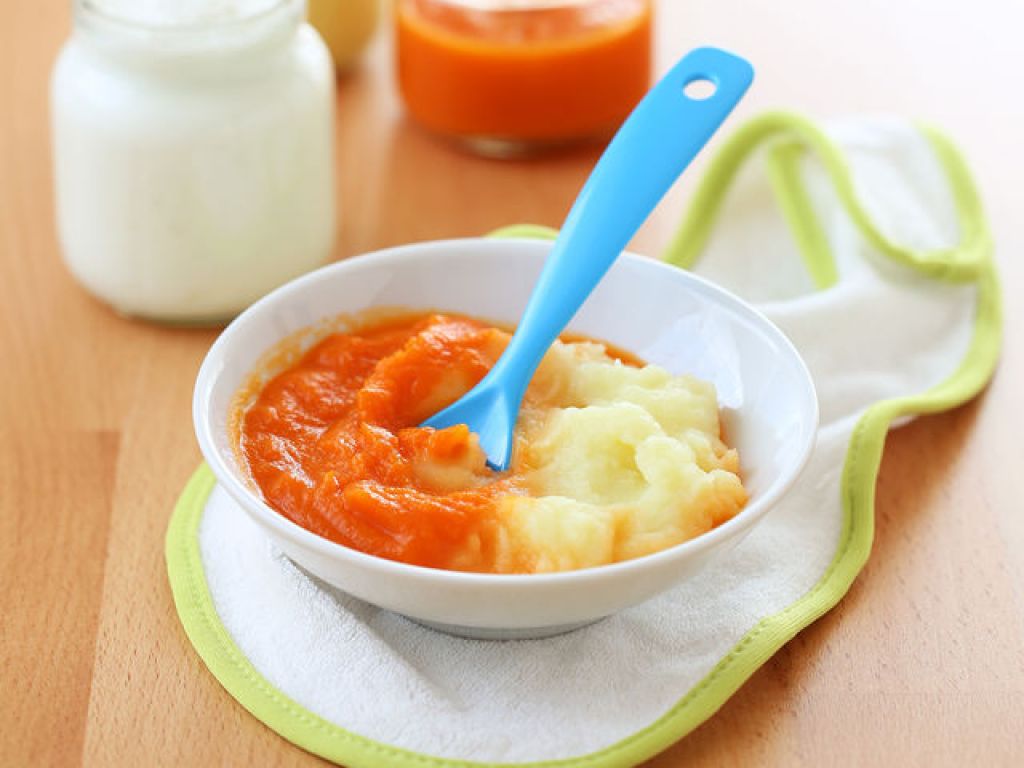 How do you store and keep this baby lentil recipe?
Let the lentil baby food cool completely. Pour the puree into ice cube trays. I like to use the Mumi & Bubi Trays for storing. Cover the trays with an airtight lid and place in the freezer for up to 3 months. When ready to serve to your baby, place a small cube in an airtight container in the refrigerator overnight to defrost. You can also store this recipe in the refrigerator for up to 5 days.
Variations and Substitutions
Use Different Vegetables: I suggest using carrots, peas, and broccoli, but you can add any of your favorite frozen vegetables. Just be sure that they cook down and can be mashed for easy consumption.
Leave Out the Spices: If your baby is not yet used to spices, you can leave them out, or alter the spices to suit your baby's preferences.
Add Breast Milk of Formula: Instead of adding whole yogurt for serving, you can stir in some breast milk or organic baby formula.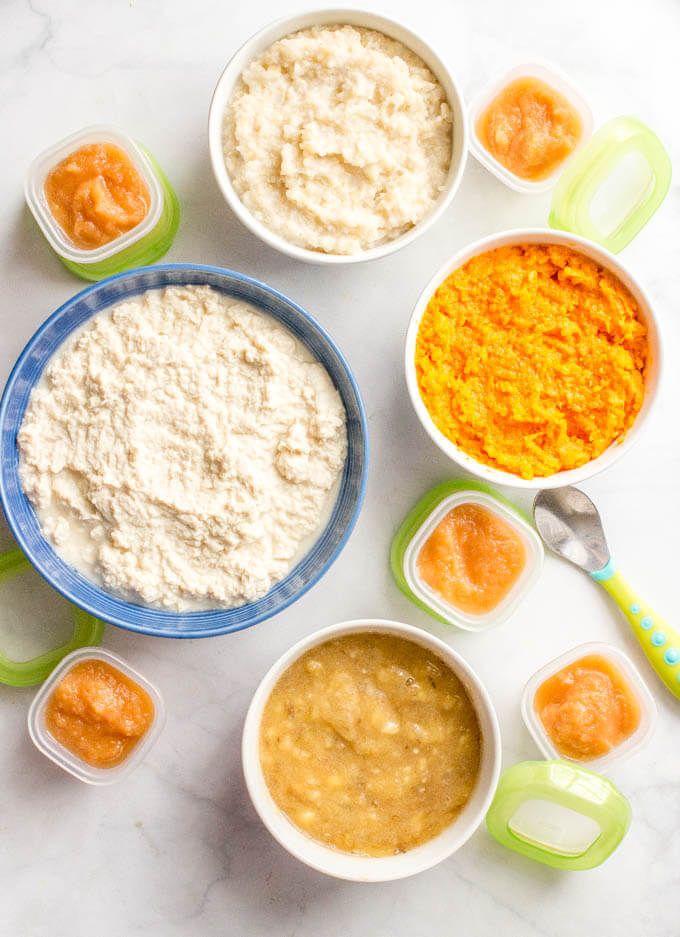 However, I don't recommend adding the breast milk or formula before freezing. Instead, add when you are ready to serve to your baby.
Add Some Healthy Fats: Serve this with a drizzle of olive oil, organic whole milk plain yogurt, full fat coconut milk, ghee or melted coconut oil on top!
Expert Tips for Making the Best Baby Lentil Recipe
Allow the lentils and vegetables enough time to cook down until soft and mushy. This will take several hours on the stovetop, or in the crockpot.
Use a potato masher to puree the stew. Alternatively, you can place the lentils in a food processor or blender and blend until smooth. It should have the consistency of a hearty soup or stew.
Feel free to adjust the spices and consistency based on the age of your baby!
More Easy Homemade Baby Food Recipes!
10 Easy Baby Food Recipes for Beginners
Zucchini and Apple Puree
Butternut Squash Puree
Pea Puree
Superfoods for Babies and Recipe Ideas
Print Recipe
5 from 1 vote
Baby Lentil Recipe: Veggies and Lentils Baby Food Puree
Lentils, rice and veggies in a "stew" are one of the easiest meals to make for your little one.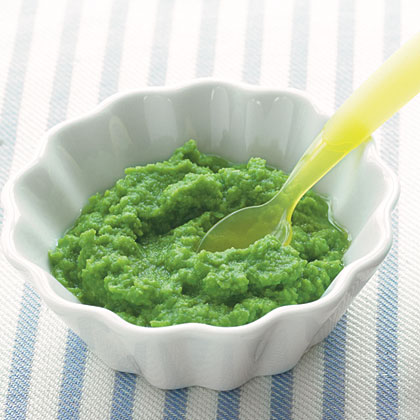 This baby lentil recipe in India is called "khichdi." With some added spices for additional flavor, and a variety of veggies this is a one pot complete meal for baby.
Prep Time20 mins
Cook Time3 hrs
Total Time3 hrs 20 mins
Course: Baby Food
Cuisine: Indian
Servings: 16 cups
Calories: 33.8kcal
Author: Anjali Shah
▢ 2 cups dried lentils any lentil is fine, I've used red lentils, yellow split peas, and "moong dal" which you can get at the Indian store
▢ 1 cup brown basmati rice you can also use white basmati rice or quinoa
▢ 6 cups of water
▢ 10 cups Frozen or fresh veggies I used 1 16oz bag of frozen broccoli, 1 16oz bag of frozen mixed vegetables (carrots, peas, green beans), and 1 8oz bag of frozen cauliflower
▢ 1 tsp ground cumin
▢ 1 tsp ground coriander
▢ 1 tsp ground turmeric
▢ ½ tsp garam masala
▢ Pinch of Salt
▢ Whole milk organic yogurt optional, for serving
▢

Put water, lentils, rice/qunioa, veggies, and spices into a large pot on the stove.

▢

Bring to a boil, reduce to simmer and simmer 1-3 hours until it's the consistency you like, stirring occasionally.

▢

(Alternatively, put all ingredients into a crock pot and cook on high for 4-6 hours)

▢

Mash up, freeze in ice cube trays or store for 5 days in the fridge.

▢

Serve with whole milk organic yogurt.
https://youtu.be/DRDw6rxgRXAVideo can't be loaded because JavaScript is disabled: Baby Lentil Recipe (https://youtu.be/DRDw6rxgRXA)
Expert Tips 
Allow the lentils and vegetables enough time to cook down until soft and mushy. This will take several hours on the stovetop, or in the crockpot.
Use a potato masher to puree the stew. Alternatively, you can place the lentils in a food processor or blender and blend until smooth. It should have the consistency of a hearty soup or stew.
Feel free to adjust the spices and consistency based on the age of your baby!
This recipe makes 16 cups of food, which equals 256 tablespoons of food. Assuming your baby is eating about 4oz of food in each meal, this will make 64 meals for your little one!
Serving: 4tbsp | Calories: 33.8kcal | Carbohydrates: 6.3g | Protein: 2g | Sodium: 7mg | Potassium: 30mg | Fiber: 2.3g
Lentils for Babies - MJ and Hungryman
Jump to Recipe
Get all your burning questions about serving lentils to your baby answered! Regardless of whether you are doing purees or baby led weaning, these tips and EASY recipes will help boost your baby's iron levels while inviting fun and variety!
When can babies eat lentils?
Lentils can be offered to babies as soon as they're ready to start solids, usually around 6 months. It's important to remember that your baby is unique and that rather than going by the calendar, you need to make sure your baby is DEVELOPMENTALLY ready to start solids.
If you're unsure, be sure to grab my FREE handout!
Are lentils good for babies?
Lentils are SO amazing for babies as they're an excellent source of two most essential nutrients, iron and zinc.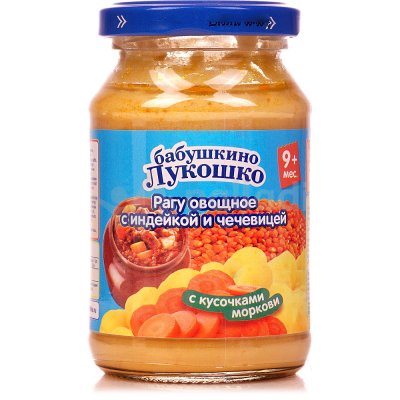 They are also high in protein and fiber and packed with B vitamins, magnesium, and potassium. 
Iron is particularly important for babies starting at around 6 months as neither breastmilk nor formula alone are sufficient to meet the baby's high nutritional needs.
½ cup of cooked lentils provide about 3 milligrams of iron (varies slightly depending on the variety).
It is important to note that plant-based sources of iron aren't as easily absorbed compared to the animal products. One way you can enhance absorption is by pairing with vitamin C rich foods, like berries, mangoes, broccoli, and bell peppers. I can't emphasize this enough!
Related post: Best iron rich foods for babies and toddlers
What about antinutrients?
It's true that legumes contain antinutrients, such as phytic acid, lectins, saponins, and tannins, that reduce the absorption of certain nutrients, including iron, zinc, and calcium. 
However, many other healthy foods, like grains, leafy greens, nuts, and seeds all contain antinutrients.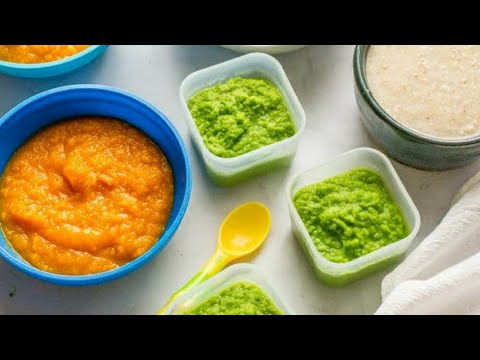 So does this mean we should limit or avoid them? Absolutely not.
Instead, always aim for variety and balance! Unless lentils are all you are serving to your baby, the benefits outweigh the risks of consuming antinutrients. Not to mention cooking will decrease the amount of antinutrients significantly.
All this to say, DON'T WORRY!
Which Lentils are the best for babies?
All varieties of lentils are an amazing first food with slight differences in the nutrients. Since introducing your baby to a wide variety of flavors and textures from the start is important in setting a strong foundation for healthy eating, I encourage you to try to introduce them all. They all have a unique flavor, color, and texture.
I will say that for the no-recipe recipes I'm sharing here, red and yellow lentils (moong dal) work best. They are smoother in texture so will be easier to shape into balls.
Note that yellow lentils and yellow split peas are not the same.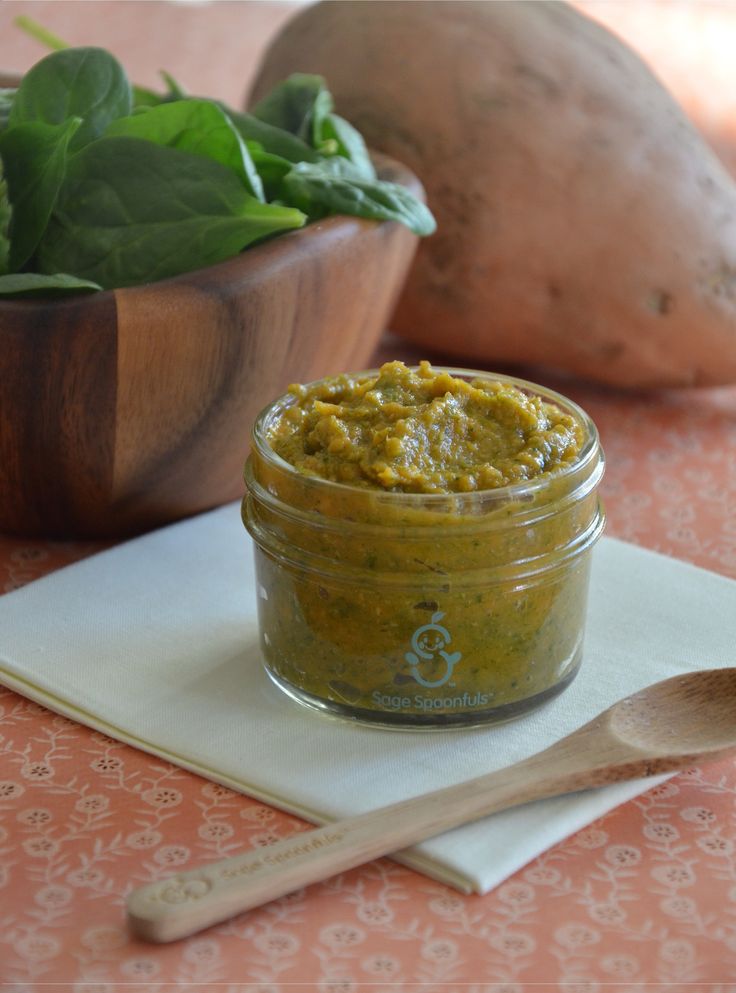 Here's a really great guide with pictures to explain the differences!
Do lentils cause constipation?
First, know that constipation is common and to be expected when your baby first starts solids. They've only been drinking breastmilk/formula up to this point and their digestive system needs time to adjust to processing real food.
Keep in mind that not having daily bowel movements is NOT a sign of constipation. If stool is soft and your baby doesn't seem too distressed, there's no need to worry. I
If your baby is in excessive pain or having hard/pebble-like poops then lentils can definitely help! That's because it's a great source of fiber.
There's no official recommended amount of fiber for babies. Fiber is great for the gut and overall health, but you do want to add them into your baby's diet slowly. Not to mention, their tummies are small! And too much fiber can be too filling, leaving little room for other important nutrients.⁠
Need to Presoak?
Unlike many other legumes, they don't need to be soaked prior.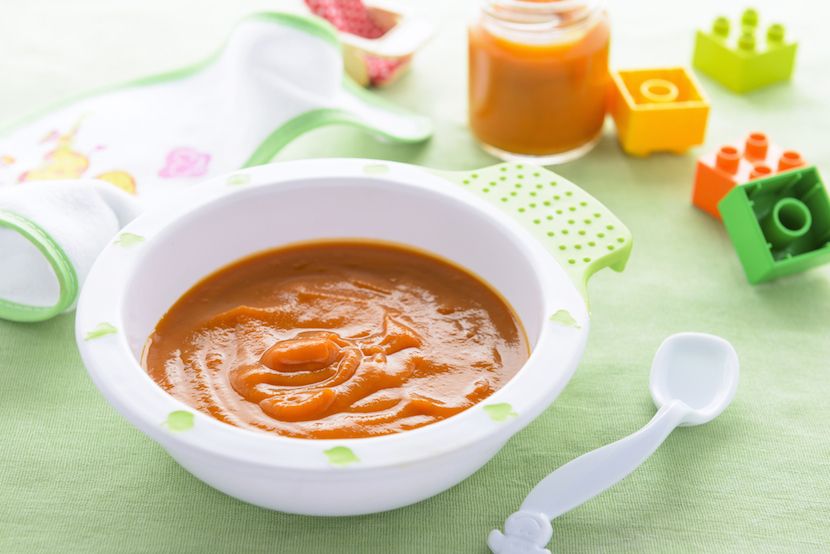 If you'd like to you can. You do want to rinse before cooking to eliminate any impurities. 
How to Cook Lentils for babies
Stovetop vs. Instant Pot
While you can cook in an Instant Pot, I recommend cooking on the stovetop because you'll have better control over the texture. While stirring, if desired texture has been reached, simply remove from heat and drain any remaining liquid. 
Water to lentils ratio
Generally, the lentils to water ratio for cooking on the stovetop is 1:3. However, for these recipes, I suggest a 1:2 ratio. This will ensure that the lentils don't get too mushy. You want the texture to be slightly firm.
This is very important if you want to shape into balls as I suggest. You'll be adding other ingredients that will add moisture, so if the lentils are already mushy, then you won't be able to shape them into balls that can be picked up easily by tiny hands.
In other words, it's better for the lentils to be on the drier than mushy side.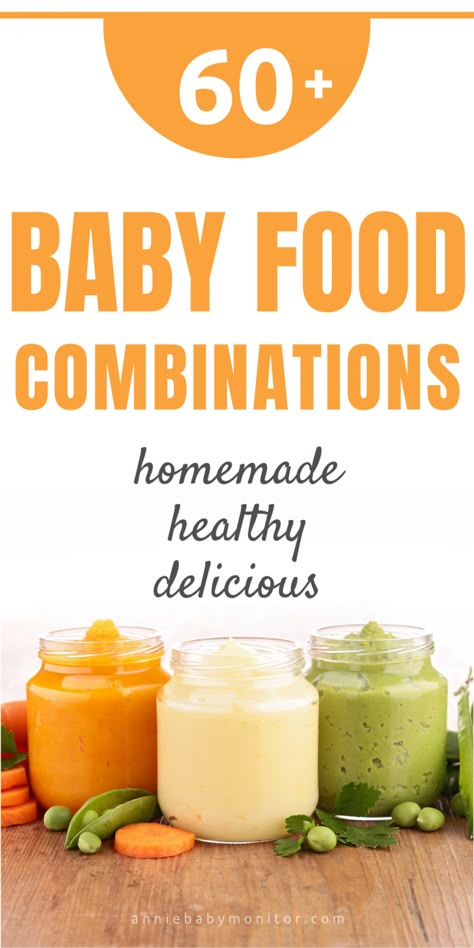 Cooking time
Add lentils and water to a pot (make sure it's high enough to prevent overflow). Bring to a boil, reduce heat to LOW, cover, and simmer until lentils are tender/firm.
Yellow lentils: 20-25 minutes. I like to stir occasionally to check on the texture.
Red lentils: 5-7 minutes.
Storage
I suggest cooking a big batch to enjoy throughout the week. It will keep in the fridge for up to 5 days. You can also freeze for up to 1 month. I recommend freezing in ¼-1/2 cup containers so that you can easily pull out single serving portions, whenever you need!
EASY lentil recipes for babies 6 months and up
What can you mix with lentils for baby food? Here are some fun ways to invite variety into your little one's diet! So EASY!
Ingredients
The world is your oyster when it comes to add-ins, just like overnight oats and chia puddings. I've provided some suggestions to help get you started!
While I give measurements for the ingredients below, these really are no-recipe recipes.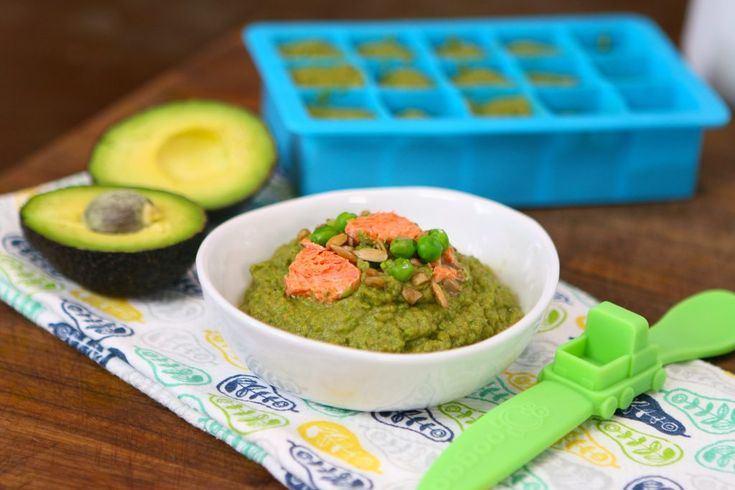 You can add more or less depending on your preferences.
How to cook broccoli perfectly for baby, Beets for baby
How to serve to baby
If you're doing purees, add all the ingredients and blend until smooth. I do want to emphasize that it is really important to move forward with texture by 9 months.
If you feel like you're stuck on purees and need extra guidance, I'm here to help!
When you and your baby are ready, skip the extra step of blending and follow the instructions below. For baby led weaning, here are two options:
Combine all the ingredients. Thin out with ingredients suggested below, if necessary. Serve in a bowl. Will be easy to scoop with their hands. Can also preload onto a spoon.
Shape into balls (just like these oat balls). I recommend refrigerating for at least 30 minutes as doing so helps them to firm up and hold their shape better. These are especially great for babies just starting to self feed as they are easier for them to grab with their palm and bring to mouth.
Another recipe to try - Iron-rich Baby Pasta
Troubleshooting tips
As mentioned, you don't need to measure all the ingredients exactly. Taste as you go. If the mixture is too soft/mushy, simply add more lentils. You can also add ground nuts and/or seeds like flax seeds and hemp seeds.
If too dry then add water, breastmilk/formula, milk (I especially love coconut milk for its flavor. Go for full-fat always), yogurt, unsweetened applesauce, banana...anything that will add moisture.
Baby Led Feeding Journey Program
If you are at the early stage of introducing solid food to your baby or are stuck on purees and needing guidance on moving forward with texture safely, you're in the right place!
Perhaps you've started to realize feeding your baby is becoming a part-time job which requires so much time and energy you don't have.
What if I told you I can totally SIMPLIFY this whole process so all you have to do is follow a no-fuss daily game plan for the next three months! No more guessing or stressing!
Instead of pouring all your precious free time into finding recipes, researching what is safe for baby to eat, and cooking meals that rarely turn out.
...Let me guide you through video and photos of exactly WHAT and HOW to serve your baby so you can have the peace of mind your baby is getting what they need to grow and THRIVE!
Inside this all in one program you get to follow me and my baby along every EVERY SINGLE DAY for three months in REAL time. This is seriously the closest thing to me being in your kitchen, guiding you along the process! ​
Do you want to minimize picky eating and set a solid foundation for a lifetime of healthy eating habits?
Check out this 3 month mastering self-feeding program! It's the closest thing to me being in your kitchen
Lentils for babies
Get all your burning questions about serving lentils to your baby answered. Here are tips and EASY recipes to boost your baby's iron levels.
5 from 2 votes
Print Pin
Prep Time: 5 minutes
Total Time: 5 minutes
Servings: 4
Author: Min | MJ and Hungryman
▢ 1 cup red or yellow lentils
▢ 2 cups water
Add lentils and water to a pot (make sure it's high enough to prevent overflow). Bring to a boil, reduce heat to LOW, cover, and simmer until lentils are tender but not mushy. Stir occasionally.

Cooking time for red lentils: 5-7 minutes / yellow lentils: 20-25 minutes.

Combine ¼ to ½ cup cooked lentils with add-ins of choice. Suggestions below to help get you started.

If you want to thin it out, add water, breastmilk/formula, or unsweetened full-fat milk of choice (you can use cow's milk in recipes. Just don't offer as a drink). If it's too soft/mushy, add more lentils and/or ground nuts/seeds.

Serve in a bowl and allow baby to eat with their hands, preload onto a spoon, or shape into balls (refrigerate for at least 30 minutes. The balls will firm up and hold shape better).
Flavor Combinations - to ½ cup cooked lentils, add:
Peanut butter banana
1 tablespoon smooth peanut butter
1 tablespoon mashed banana
1 tablespoon hemp hearts
Carrot cake
⅓ cup finely grated carrots
¼ teaspoon cinnamon
1 tablespoon unsweetened coconut flakes
1 tablespoon ground walnuts
Beef and broccoli
1 tablespoon finely minced beef
2 tablespoons chopped cooked broccoli
2 teaspoons tahini
¼ teaspoon garlic powder
Beet hummus
2 tablespoons beet hummus or dip
Helpful tips:
Cook a large batch of lentils to keep in the fridge for up to 5 days or the freezer for up to 1 month. I recommend freezing in ¼-1/2 cup containers  (I like to use the tray above) so you can easily pull out single-serving portions and add all kinds of fun mix-ins.
Once you add in the other ingredients, start by offering a small portion to your baby. You can always offer more as you follow your baby's lead. That way you can store untouched leftovers in the fridge for up to 3 days.
Calories: 159kcal | Carbohydrates: 27g | Protein: 12g | Fat: 1g | Sodium: 9mg | Fiber: 14g | Iron: 3mg
Course breakfast, lunch, dinner
Cuisine baby led weaning
Tried this Recipe? Tag me Today!Tag me @KidFriendly.Meals today!
LENTIL PUREE - Health Kitchen
In this post I want to share with you a very simple, but incredibly tasty idea for a side dish - I can't even call it a recipe, everything is so elementary;) Nevertheless, such lentil puree can easily become your favorite side dish, especially in those cozy homemade dishes that you just want to complement with the most delicate mashed potatoes, making it taste 'like in childhood with mom or in kindergarten'.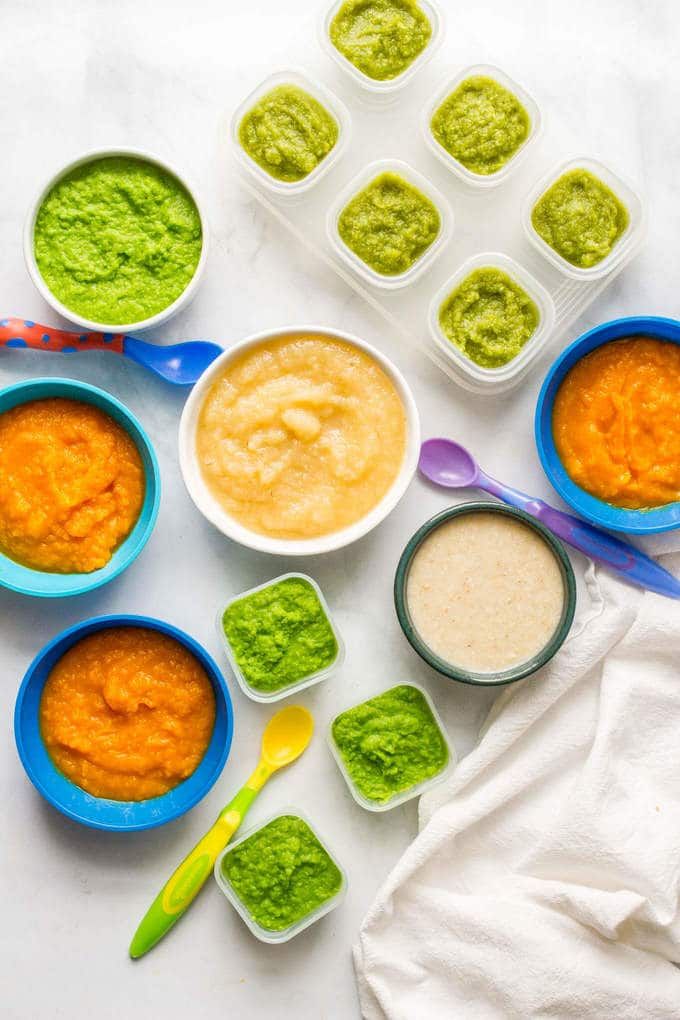 This side dish appeared in my family, wanting to please my husband, a potato eater, but quietly became my favorite. In general, legumes in any form are present in my diet almost daily, because tastier and more balanced sources of vegetable protein, in principle, are difficult to find. Chickpeas, beans, lentils are all ideal sources of complex carbohydrates (including fiber) combined with vegetable protein. Therefore, dishes from them are great for both breakfast and lunch, regardless of your current goals in building a body, but for dinner they will not always be appropriate, except for fat burning, and then if you train in the morning, because losing weight, before an evening workout, dinner with legumes is just perfect !!!
A bit about lentils. It occurs in various colors and textures: red (pink), brown and green . Brown and green - with a shell, while pink lentils are shelled and freed from the shell. Therefore, the hardest of them is brown, the softest is red.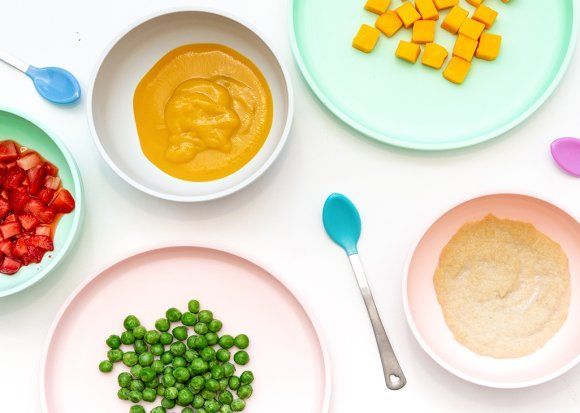 The taste of lentils, in my opinion, is quite neutral, which allows it to be used in a wide variety of dishes and forms. Compared to other types of legumes, lentils are quite easy and quick to cook - red is the fastest (it takes 10-12 minutes to boil), brown is slower.
How to use:
Brown lentils are ideal for soups - thanks to the shell, they hold their shape best and do not overcook. Green is ideal for preparing salads and side dishes with whole lentils. Pink does not hold its shape at all and is perfect for making mashed potatoes and cream soups.
Nutritional composition lentils | * 100 grams of raw lentils contain
Protein - 25-28 g
Dietary fiber - 31 g
Molybdenum - 330% DV
Copper - 56% S.N.
Phosphorus - 51% S.N.
Marganese - 49% S.N.
Iron - 36.6% p.
zinc - 23% d.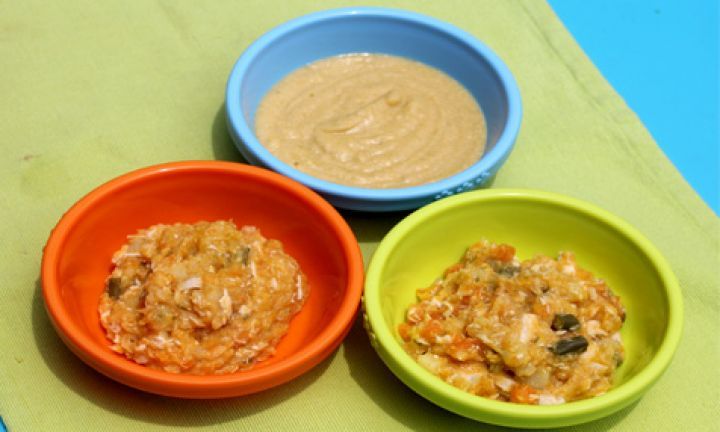 s.
Potassium - 21% d.s.
Vitamins B6 - thiamine, and B5
How to cook :
Boil in a ratio of 1 to 3 with water: add lentils to boiling water and cook over low heat - the duration depends on its variety - from 10-12 minutes for red to 20-30 minutes for brown.
Tips and Tricks:
In terms of facilitating and speeding up the cooking process, only brown lentils require soaking for 12-20 hours, red and green lentils need only be washed thoroughly before cooking. However, in order to get the maximum benefit from it and a minimum of harm, like other legumes, all cereals, nuts and grains, I advise you to pre-soak (or better even germinate) any lentils for 7-10 hours - this will facilitate its digestion and enrich nutritional quality.
And now back to mashed potatoes, the taste, ease of preparation and the very idea of ​​​​which once upon a time, having tried it for the first time, I was very impressed - the first thought was "how did I not think of this before".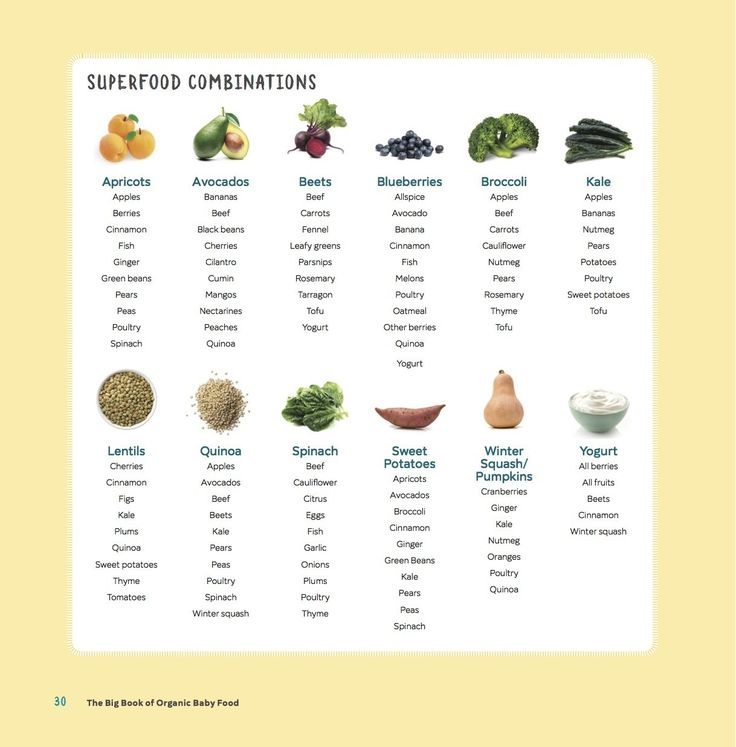 All my friends express the same emotions when they try it for the first time. For some reason, I have no doubt that if you have not cooked lentil puree before, you will also fall in love with it 'from the first spoon'.
Here are some tips and ideas on how to use and stuff this lentil puree:
At the boil or purée step, add fresh herbs : sage, thyme, parsley, chives, dill, basil, etc. The aroma and taste of rosemary is my personal favorite.
Can be minced with other baked or boiled vegetables , such as carrots, eggplant or sweet peppers, and add spices of your choice - turmeric, paprika, cumin, etc.
For the milk base : add some milk or your favorite soft cheese while grinding. The combination with soft goat cheese, in my opinion, is the most delicious and piquant
For Dairy-Free 'Creamer' Base: Use cashew cheese (recipes can be found here and here), nut milk or coconut milk, or some nutritional (not to be confused with baker's) yeast
Ready puree can be sprinkled with fresh herbs and topped with a gram of your favorite oil, such as olive oil. If possible, I strongly advise you to try truffle oil puree - this is an impossible gastronomic delight
Use puree as a high-protein side dish instead of rice, pasta, etc.
Puree from lentils
Food composition
1 Portion: 40 g in raw form
Energy value: 150 kcal
fats: 1.3 g
Saturated: 0
Unsaturated: 0.3 g
9009 : 0
Carbohydrate: 24 g
Sugar: 0.1 g
Sodium: 2 mg
Dietary fiber: 12 g
Protein: 10.5 g
Cholesterol: 0
Recipe Type: Garnish
Preparation:
Preparation:
General time:
40 g of lentils (red)
Rosemary
or soft cheese of your choice (cow, goat, walnut, coconut)
Soak lentils in warm water overnight—this procedure is desirable but not required;
Rinse and boil the lentils (1 to 3 ratio with water) with a sprig of rosemary and grind in a blender with a gram (because lentils already absorb a lot of water) any milk or soft low-fat cheese;
Add salt and pepper to taste and enjoy the perfect side dish for any meal.
I like food delivery in Uryuk. I recommend.
GLUTEN-FREE, VEGAN, VEGETARIAN, SALADS AND SIDE DISHES
Lentil puree soup - 1000.menu
Lentil puree soup PP
Sorry, Java is not working for you 90 6 To work with most of the functions on our site, this is a necessary element. Contact your administrator to resolve this issue.
Composition/ingredients
5
Change composition
servings:
Step by step cooking
Cooking time:
30 min
PT30M
Step 1:

How to make PP red lentil soup? Prepare the indicated ingredients. Red lentils are better than other varieties, giving a delicate puree-like texture, so I recommend choosing it. But if you wish, you can take another variety. Medium sized onions and carrots. The water is hot. Tomato paste and fresh tomato, I will use tomatoes in their own juice. Salt, pepper to taste. For serving, you can cook sour cream and fresh herbs.

Step 2:

Wash, dry and peel the vegetables. Carrots can be cut, grated (the type of cutting does not really matter, since all the ingredients will be interrupted by a blender in the future. But the smaller the shredder, the faster the vegetables will cook). Onion cut into cubes. Lightly sauté the onions and carrots in a heavy bottomed saucepan.

Step 3:

Sort the red lentils. Rinse under running water to clean water.

Step 4:

Add washed lentils to sautéed vegetables and mix all ingredients thoroughly.

Step 5:

Pour in the required amount of water and bring the soup to a boil, then turn the heat down to medium.

Step 6:

Add chopped tomatoes without skins and tomato paste. You can take fresh or in your own juice - whichever you prefer. Salt and pepper, stir. Cover the pot with a lid and simmer the soup over low heat for about 20 minutes. The indicated time may vary depending on the variety of lentils. Ideally, it should melt. (When the specified time is up, taste the lentils, they should be absolutely soft. If not, cook more)

Step 7:

Puree the soup with a blender. Serve hot, topped with (optional) fresh sour cream.
Important! Whether or not the amount of water for the soup is specified in the recipe, it's best to be guided by your own preferences (thick or thinner soup you like), as well as the size of your pot and the products taken for cooking. Do not forget that the author has his own opinion on the amount of ingredients in the soup, which may not coincide with yours. In practice, this means that if you are cooking for the first time, you should not boil the whole pan at once. Make soup for tasting - for one or two people. To do this, reduce the amount of all ingredients according to the recipe to 1-2 servings, and take the amount of water from the calculation: from one glass per serving - if the soup is planned to be very thick, up to 1.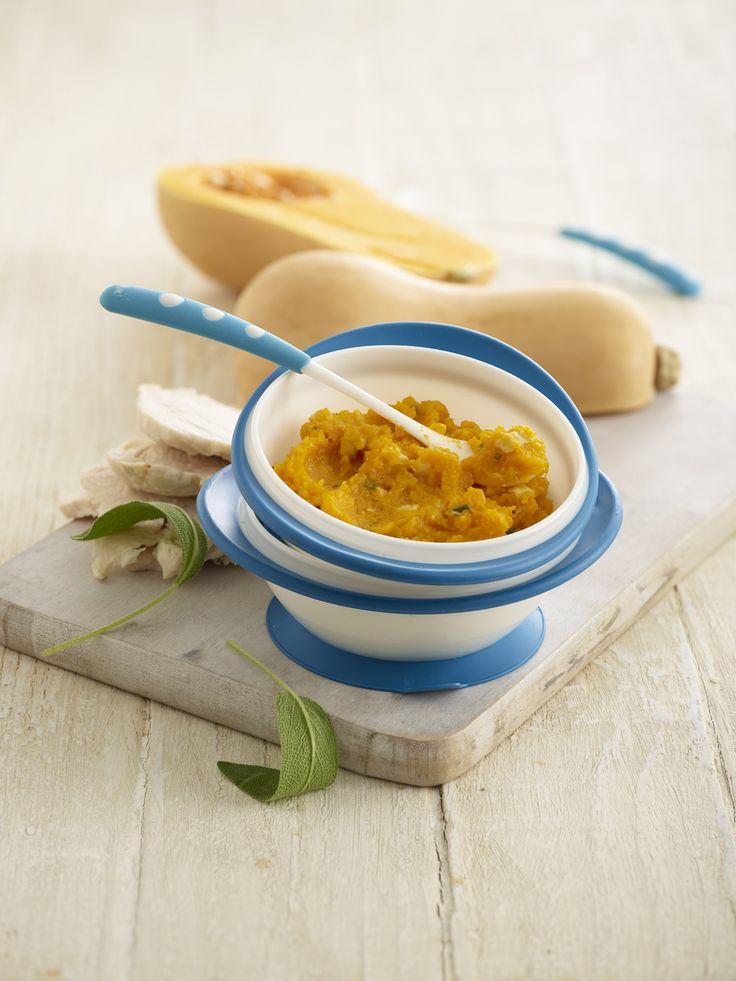 5-2 glasses - if more liquid. Do not forget to take into account that some of the liquid will boil away during the cooking process. By tasting a small portion of the soup, you can adjust both the amount of liquid and the proportions of the ingredients to your liking. In the future, like most experienced housewives, you will be able to pour water for soup and lay the ingredients "by eye".
Since the degree of salinity, sweetness, bitterness, sharpness, acidity, hotness is individual for everyone, always add spices, spices and seasonings, focusing on your taste! If you are adding any of the seasonings for the first time, then keep in mind that there are spices that are especially important not to shift (for example, chili pepper).
It is important to be aware that there are no recipes or products in nature that are unconditionally useful to all people or unconditionally harmful to all. As with medicines, so in nutrition, there are indications and contraindications, daily individual intakes and for most people it is all very personalized.
At the same time, there are a lot of myths "about proper nutrition" (for example: fat is bad), which distort the very essence of this concept and in such a distorted form are distributed on the Internet and in the media. Therefore, remember that any "PP recipe" will be related to proper nutrition only conditionally, you should not take it as a dogma. And even if the recipe writer, "health food specialist," or nutritionist and fitness trainer calls something good (HP) or bad, it may not be so for you personally.
The opinion of the site administration about proper nutrition may not coincide with the opinion of the author of the PP recipe!
I consider this recipe PP because it contains only wholesome, low-calorie, full of vitamins. As part of the main ingredient, lentils, there are many micro and macro elements, minerals and vitamins that make the product very valuable for health. Lentils are enriched with iron, thanks to which a person can maintain normal hemoglobin levels and prevent the development of anemia.