Mango banana baby food
Creamy Mango-licious Baby Food Puree (Stage One)
Home » Feeding Style » Baby Food Purees » Stage One » Creamy Mango-licious Baby Food Puree
This Creamy Mango-licious Baby Food Puree is the best way to introduce your baby to the magical taste of one of the world's healthiest fruits — MANGOS! What's more, this is a no-cook, 5-minute, one-dish, easy-peasy recipe! Nutritious, smooth, and heavenly, this Stage 1 Baby food for 4-6+ months will surely be one of your baby's favorite purees.
Medically reviewed by Jamie Johnson, Registered Dietitian Nutritionist (RDN)
Mango Baby Puree
While most people associate the tropical mango with the warmer months 🌞, mango baby food is a perfect treat for babies during fall and winter ❄️ because of the mango's immune-boosting blend of vitamins and minerals 💪.
To make this puree super-duper creamy, we are going to add a ripe banana. This also mellows out the citrus taste of mango and makes it one of the yummiest combos out there (plus a darn good base for a rummy cocktail.
🍹). Combine the soft texture of both ripe fruits, and you'll get a creamy, appetizing puree. As if that's not enough, here's a bonus: This recipe is one of the easiest soft baby foods to make by hand.
That being said, don't feel obligated to add anything — mango puree is already perfectly healthy and tasty as is 😋.
Is it your first time making homemade baby food? If you answered yes, then I suggest you start this journey by reading my in-depth Guide on How to Make Homemade Baby Food. The detailed article goes over all the essential information such as the best cooking tools to have on hand, safe storage, knowing when your baby is ready for solids, introducing purees, making the best first foods for baby, and more! You can also check out my best-selling cookbook for even more information and recipes.
Reasons to Love Mango Baby Puree
quick and easy to make — less than 5 minutes
3-ingredient recipe
full of nutrients for a growing baby
sweet and flavorful
baby food for 4-6 months and up — stage 1 baby food
complements your favorite baby cereal
freezer-friendly
Ingredients
Mango: You can use fresh mango if they are available (they need to be ripe and soft to the touch), but thawed frozen mangoes work just as well and are way easier to deal with.

Banana: Obviously, the riper the banana, the easier it is to mash, but don't go too brown. A few spots will give you the best flavor and texture to make this recipe a special treat. You can leave bananas out for your first mango puree, but I have found that they give the mangos a creamier and smoother consistency.

Nutmeg: This warm, mild spice is ideal for flavoring both sweet and savory dishes for your baby. Plus, nutmeg is known to aid in digestion.
HEALTH BENEFITS OF MANGOS
Mangos are a good source of fiber and vitamin B6, and are high in vitamins A and C. They also contain potassium, magnesium, and copper, which have anti-inflammatory properties that help boost immunity! 💪 And fear not — if you're worried the mango may be too tart for your baby, it actually has far less acid than most fruits, so it will be gentle on sweet little baby tummies.
Read more about mango's awesome superpowers here.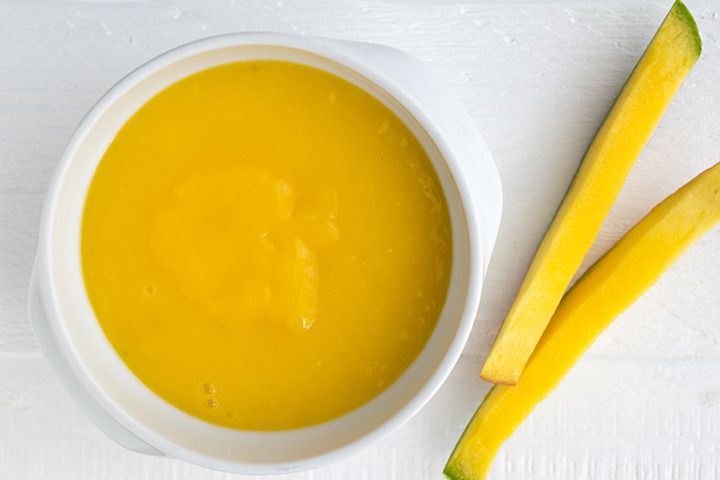 Step-by-Step Instructions
Prep: Dice the mangos, or use thawed, frozen mango chunks.
Blend: Place mangoes and any other add-ons (banana or another fruit and seasoning) in the blender, and puree for 1 minute.
Add Water: Add water as needed to thin out your mixture. I did not have to add water to my puree.
Eat: Serve and enjoy!
Mango Baby Food Combinations
Mango Puree can be enjoyed as is for a starter puree or mixed with a ton of different other pureed fruits and veggies to make delicious combination purees. Give these fun combos a try!
apple
pear
sweet potato
carrot
yogurt
oatmeal baby cereal
butternut squash
pumpkin
ADDING SPICES
In this recipe, we are adding a pinch of nutmeg, but feel free to use the following spices:
cinnamon
cloves
ginger
mild curry powder
mint
cardamom
basil
vanilla extract
Tip on Spices: I always add spices or herbs to my baby food purees, but you can choose to leave them out.
You do you! Either way, this puree will surely turn out scrumptious. 
Tips for a perfect mango puree
If You're Using Frozen Mangoes: Thaw the mango in a mesh sieve over a bowl or your sink to allow water to run off. You can always add more water if the puree is too thick.
If You're Using Fresh Mangos: If you are using fresh mangos, make sure they're soft and ripe.
HOW TO STORE MANGO BABY FOODREFRIGERATOR
You can store this puree in an airtight container in the fridge for 3-4 days. 
FREEZER 
This puree can be frozen for up to 4 months.
Spoon puree into a freezer storage container (this is my favorite freezer storage container). Do not overfill. 
Place the lid on the storage container or cover with a piece of saran wrap — label with the date and recipe name. 
Place the tray into the freezer and let it freeze completely — preferably overnight.  
Pop-out the baby food cubes and place them in a zip-lock baggie or stasher bag. Don't forget to relabel the baggie or stager bag for future reference.
Need more information on how to store your baby foods? Head over to my Best Baby Food Storage Containers – Plus 6 Tips on Freezing and Thawing post!
WHEN CAN BABY EAT MANGOS?
Babies can have mangos as one of their first foods. When a baby can start on solids is determined by their own rate of development, which generally comes between 4-6 months of age. Some of the developmental milestones babies need to reach in order to start solids include: if your baby has solid control of their head and neck, if your baby has doubled in weight, and if your baby is reaching for or opening their mouth when you eat (see my guide here). Before you start baby on purees, you should consult with your pediatrician to make sure your child is developmentally ready.
Tools Needed
Blender or Food Processor
Freezer Tray
Storage Containers for Fridge
Stasher Bag
Reusable Baby Food Pouches
DID YOU MAKE THIS MANGO BABY FOOD PUREE?
 I'D LOVE TO KNOW HOW IT TURNED OUT! LEAVE A COMMENT AND A ⭐️ RATING BELOW 👇
Or watch a shortened version of this video here.
2 cups fresh or frozen mango, deseed, peeled and roughly chopped. If using frozen mangos, thaw first.
1 banana (see notes)
1 pinch nutmeg (optional)
Place the mango, banana and nutmeg (if using) into a blender or food processor.

Puree for 1-2 minutes or until completely smooth. If your mango is not ripe enough, you might need to add in up to a 1/4 cup of water while blending to get the right consistency.

Serve to baby or freeze for later.
Age: 4+ months
Yield: 10 ounces
Notes on the Banana: For a first puree, you can leave the banana out of this recipe, but I have found that they give the mangos a creamier and smoother consistency.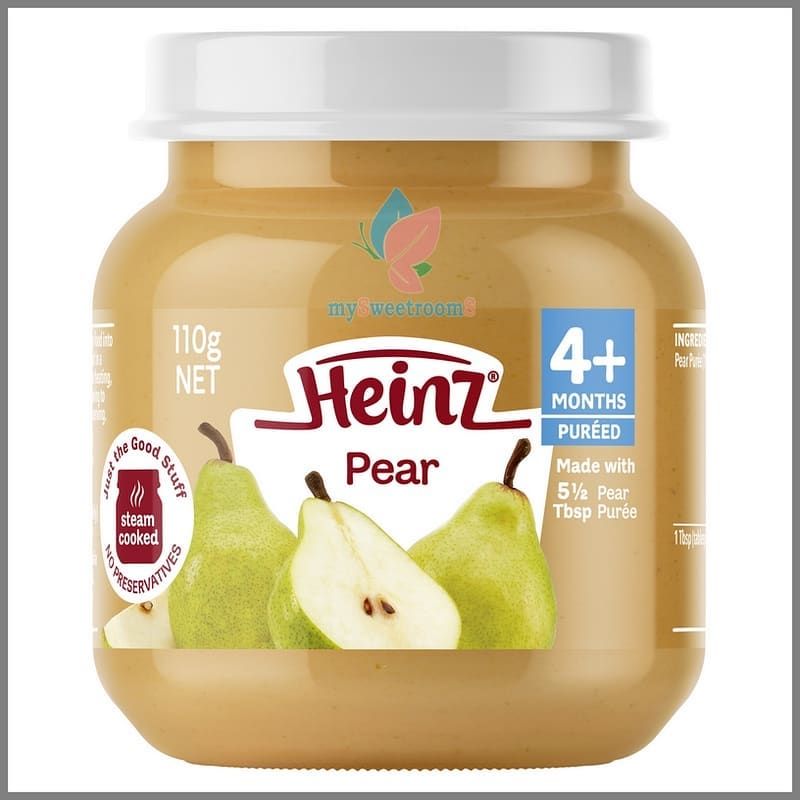 Additional Spices: Feel free to also add in a pinch of cinnamon, cloves, mild curry powder, mint, basil or fresh ginger before blending.
Additional Add-Ins: You can also add in a handful of raspberries, a spoonful of full-fat plain Greek yogurt, a splash of canned coconut milk or even a 1/4 cup of chopped spinach to this recipe for more delicious meal options.
Storage: Fridge – store in an airtight container in the fridge for 3-4 days. Freezer – can be frozen for up to 4 months.
Did you make this recipe?
Tag @babyfoode on Instagram and hashtag it #babyfoode!
Pin Recipe Email a Friend
Mango Banana Coconut Milk Puree
View all posts filed under Recipe by Age By Age5-6 Months6-9 months7-9 months10-12 months12-18 months18 months+
View all posts filed under Recipe by Ingredient By Ingredient1/2 limeacaiacai pureeagaveagave nectarall purpose flouralmond butteralmond flouralmond milkalmondsappleapple cider vinegarapplesapplesauceapricotsartichokeartichoke heartsasparagusasparagus spearsavocadobaby carrotbaby carrotsbaby cerealbaby formulababy spinachbaking powderbaking sodabananabananasbananas, slicedBanza chickpea pastabartlett pearbasilbasil leavesbeansBeefbeetsberriesblack beansblack cherriesblack pepperblack plumblack riceblack sesame seedsblackberriesblackberries (or mixed berries)blood orangeblue majikblueberriesblueberries or blackberriesblueberrybok choy, choppedbreadbreadcrumbsbreast milk or formulabrewed espressobroccolibroccoli floretsbrown ricebrown sugarbrussels sproutsButterbutter or coconut oilbutter, cut into 1/4 inch cubesbuttermilkbutternut or acorn squashbutternut squashcacao powdercannellini beanscantaloupecardamomcarrotcarrotscashewscauliflowercayenne peppercelerycelery stalkschamoycheddar cheesecheesecherriescherry tomatoeschervilchestnutchia seedschick peaschickenchicken breastchicken breast, cubedchicken brothchickpeaschili powderChinese cabbagechiveschopped red onioncilantrocinnamoncinnamon and/or nutmegClamatocoarse sea saltcoarse sea slat flakescocoa powdercocoa powder (unsweetened)coconutcoconut aminoscoconut creamcoconut flour or flour of choicecoconut meatcoconut milkcoconut oilcoconut oil or buttercoconut sugarcoconut sugar or brown sugarcoconut watercoconut water or milk of choicecoconut yogurtcodcod filletcollard greenscontainer non-fat Greek yogurtCooked beetscooked hamcoriandercorncorn flakes (no sugar)corn kernelscottage cheesecouscouscranberriescranberry juicecream cheesecreamy peanut buttercréme fraichecrumbled feta cheesecrushed tomatoescucumbercumincured spanish chorizocurrycurry powdercurry powercute into cubesdark chocolatedatesde-boned salmondiced bacondiced tomatoesdilldried apricotsdried basildried cranberriesdried dilldried figsdried lavender budsdried parsleydried white beansdurianedamameeggegg whiteegg whitesegg yolkeggplantEggselbow pastaendivesevaporated milkextra virgiin olive oilextra virgin olive oilfava beansfennelfeta cheesefeta cheese crumblesflat-leaf parsleyflaxseedflourflour or vanilla protein powderformula, breast milk or creamfresh basil leavesfresh blueberriesfresh cherriesfresh chivesfresh cilantrofresh coconut meatfresh cranberriesfresh dillfresh garlicfresh gingerfresh ground peanutsfresh ground pepperfresh lemon juicefresh lime juicefresh mintfresh mint leavesfresh mint, dill or cilantrofresh parmesanfresh parsleyfresh peachesfresh peppermintfresh pumpkinfresh rapsberriesfresh raspberriesfresh salmonfresh spinachfresh strawberriesfresh thymefrozen bananafrozen bananasfrozen bananas, slicedfrozen dragon fruit (pitaya)frozen peasfrozen pineapplefrozen strawberriesfull-fat coconut milkgaram masalagarlicgarlic clovegarlic clovesgarlic powdergarlic powder or 1/2 clove of garlicgingergingerbread spicegoat cheesegolden beetsgooseberriesgraham crackersgranny smith appleGreek gourygreek yogurtgreen applegreen beansgreen oniongreen pepperground cardamomground cinnamonground cinnnamonground clovesground corianderground cuminground flax seedground flaxseed or ground chiaground gingerground nutmegground nutmeg or cinnamonground sea saltground turkeyground white pepperguavahaddock fillethalbuthamheavy creamHoneycrisp applehoneydewice cubesItalian dressingjalapeñojalepenokalekiwikumquatsLamblarge carrotLaughing Cow cheeseleekleeksleeks (white parts only)lemonlemon juicelemon slicelemon zestlentilslettucelimelime juicelimesloosely packed kalelycheesmangomango, choppedmangosmaple syrupmatcha powdermedium tomatoesMexican lagermilkmilk of choicemilk of choice or carrot juicemilk or formulamini mozzarella ballsmintmint leavesMix-In Packmixed berriesmolassesmonterey jack cheese blendmozzarella cheesemuesli oatsmushroomsnectarinenon-fat Greek yogurtnoodle of choicenopal/prickly pears (washed, outer skin and seeds removed and cubed)nutmegnutritional yeastoat flouroat milkoatmealoatsof 1-2 horned melonsof one lemonokra podsolive oilolive oil or avocado oiloniononion powderonionsorangeorange juiceorange pepperorange zestoreganoorzopapayapaprikaparmesanParmesan cheeseParsleyparsnipPastapeachpeach or kumquatpeach or nectarinepeachespeanut butterpearpearspears or applespeaspeeled applespeeled carrotspepperpersimmonspine nuts or walnutspineapplepineapple (preferably frozen)pitted datesPlain Cream Cheeseplain greek yogurtplumplum tomatoplum tomatoesplumspomegranate seeds (fresh or frozen)pork tenderloinpotatopotatoespotatoes, cubedpowdered sugar for toppingprepared formulapumpkinpumpkin pie spicePumpkin pureepumpkin pureeepumpkin spice seasoningpurple (Benimo) sweet potatopurple cabbagepurple carrotspurple cauliflowerpurple potatoespurple sweet potatoesquick-cooking oatsquincequinoaraisinsraspberriesraw chia seedsraw chickenraw honeyraw pecansraw unsalted cashewsraw walnutsred bell pepperred onionred pepperred pepper flakesred peppersred potatored seedless grapesrhubarbricericottaripe bananaroast turkeyrolled oatsroquefort cheeserose waterrosemarysage leavessalmonsaltSalt & peppersalt & pepper to tastesalt and peppersalt and pepper to tastesalt to tastescallionssea saltsea salt and pepper to tasteseasoned bread crumbssemi-sweet or dark chocolate chipssemisweet chocolatesesame oilsesame seeds to garnishshallotshallot, mincedsharp white cheddarsherry vinegarShiitake mushrooms, slicedshortbread cookie or biscuitShredded Mozzarellashrimpskim milkslivered almondssmall onionsmall sweet potatosoy saucespinachsplash of watersquashstale breadstarfruitSteviastrawberriessugarsugar or natural sweetenersugar pumpkinsugar, dividedsugar/nautral sweetenersummer squashsunflower oilsweet applesweet applessweet paprikasweet potatosweet potato or yacónsweet potato, cubedsweet potatoessweetened condensed milkswiss chardTabasco saucetahinitajintamarind candy strawstamarind pastetarragontender kale leavesthin crust pizza doughThymetomatotomato pastetomato saucetomatoestoppings of choice (we love coconut, chia seeds and almond butter for toddlers and adults!)tortillatumericturkeyturkey, white meat onlyturmericturnipturnipsugli fruit juice or guava juiceuncooked beetunsalted butterunsweetend coconut flakesunsweetened cocoa powderunsweetened coconutunsweetened coconut milkunsweetened vanilla almond milkvanillavanilla bean extractvanilla bean podvanilla extractvanilla Greek yogurtvanilla yogurtvealveegetable brothvegan chocolatevegetable brothvegetable oilvegetable stockvegggie stockveggie brothwalnut oilwalnutswarm waterwaterwater, breast milk or stockwater, pineapple juice, or milk of choicewatercresswatermelonwheat flourwhipped toppingwhite beanswhite chocolatewhite mushroomswhite onionwhite or brown ricewhite potatowhite sugarwhole milkwhole wheat flourWhole wheat shell pastaworcestershire sauceyamyellow bell pepperyellow onionyellow onion, choppedyellow pepperyellow squashyogurtyoung spinachZa'atarzucchinizucchini, sliced
View all posts filed under Recipe by Type By TypeAppetizerBreakfastDessertDrinkMainMain DishSideSnackFishFruitsGrainsItalianMediterraneanPorkPoultrySweetsThaiVegetarianVeggies
Semper Mango and banana puree, 190g
Our advantages
Delivery on the day of order
Delivery works 7 days a week across the Crimea from 10:00-20:00
Wide range
children under 5 years old.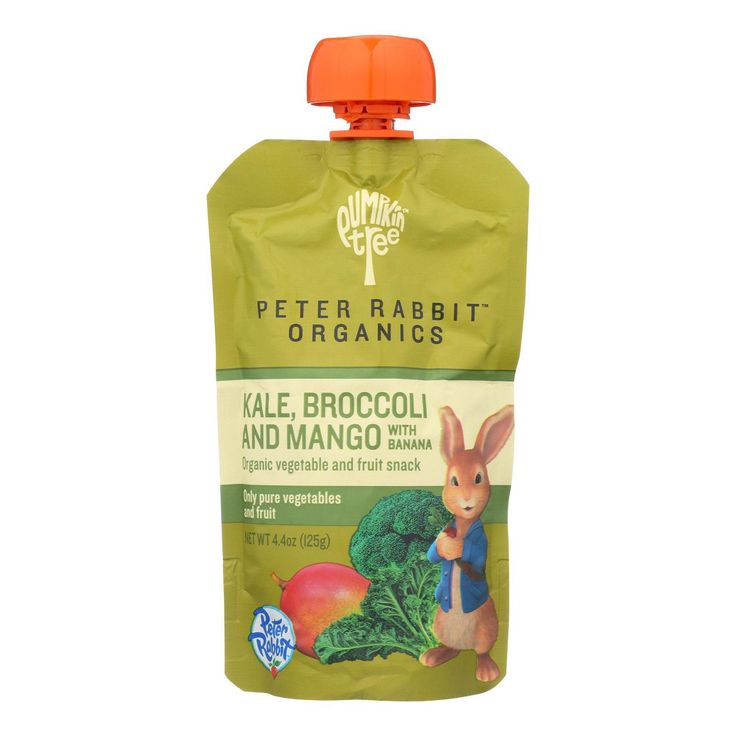 Quality Assurance
All items in my Lvenok stores carry a manufacturer's warranty.
Promotions and discounts
Be the first to know about promotions, discounts and special offers from moy Lvenok store.
Convenient self-delivery
You can pick up the order yourself in one of the stores in Simferopol.
Own warehouse
All goods are placed in moy Lvenok's warehouse equipped for storing children's goods.
Payment methods
You can pay for the purchase in any way: cash to the courier, bank card to the courier, card according to the details.
Not available
Promotional item
Semper is Sweden's #1 natural and premium baby food.
We adhere to Swedish quality standards and a sustainable philosophy to create delicious food for babies.
The tropical taste of mango banana is irresistible - its natural sweetness is loved by kids. We carefully preserve the natural complex of mango and banana vitamins. Potassium, magnesium and beta-carotene, which these fruits are rich in, contribute to the strengthening of the cardiovascular system and normal digestion.
Sugar Free Baby Fruit Puree Mango and Banana is suitable for toddlers from 6 months as a dessert or snack. It contains nothing extra:
gluten-free
0% sugar
without salt
free of flavors, preservatives, artificial colors
Non-GMO
Only 100% natural fruit.
Try other fruit purees in glass jars Apple, Pear, Prunes and Blueberries, as well as fruit purees with Semper porridge in a convenient soft pouch.
Reviews
Puree Semper Mango and Banana, 190g
Brand:
Semper
View:
8410175035387
Additional characteristics:
from 6 months.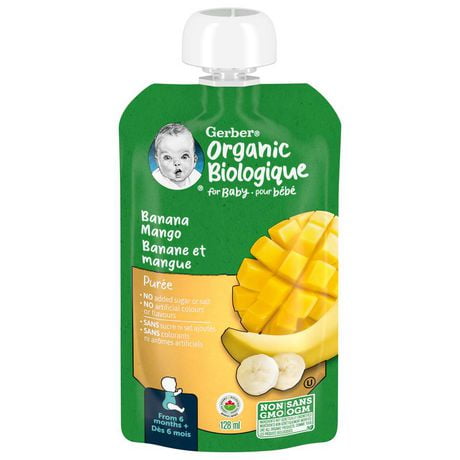 Previous Next
Our advantages
Same day delivery
Delivery works 7 days a week in Crimea from 10:00-20:00
Wide range
We offer the most complete range of products for expectant mothers, newborns and children up to 5 years of age.
Quality Assurance
All items in my Lvenok stores carry a manufacturer's warranty.
Promotions and discounts
Be the first to know about promotions, discounts and special offers from moy Lvenok store.
Convenient self-delivery
You can pick up the order yourself in one of the stores in Simferopol.
Own warehouse
All goods are placed in moy Lvenok's warehouse equipped for storing children's goods.
Payment methods
You can pay for the purchase in any way: cash to the courier, bank card to the courier, card according to the details.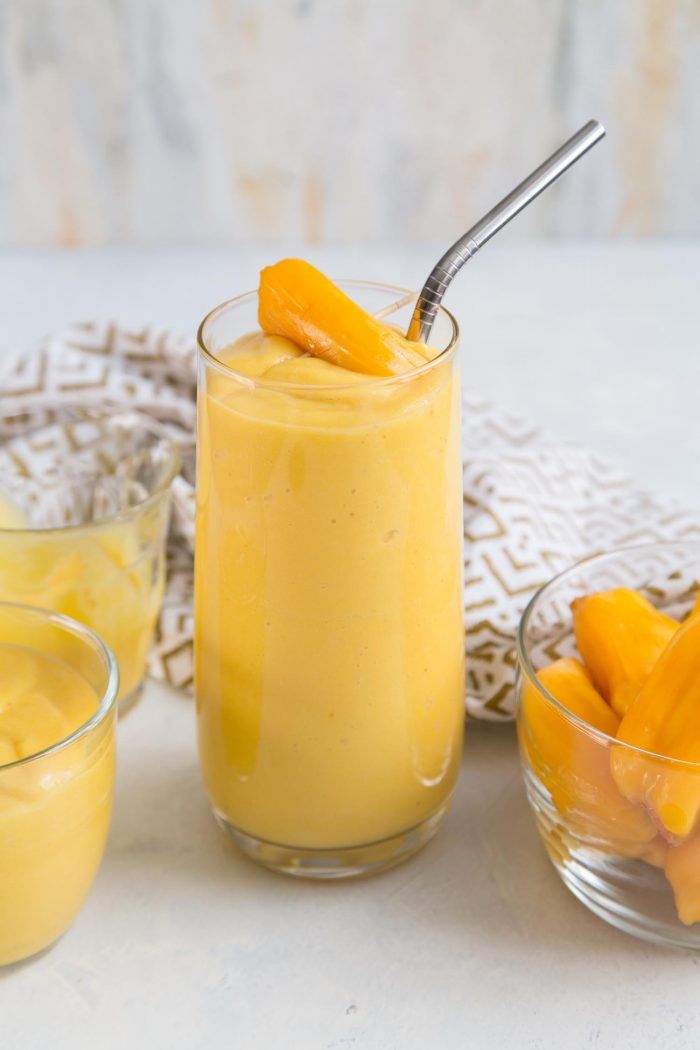 Products of this brand
---
Buying with this product
---
Do not forget to also buy
Puree Apple mango banana kiwi (180 g)
Not a public offer
| | |
| --- | --- |
| Manufacturer: | Farmalakt LLC |
| Brand: | When I grow up |
| Country: | Serbia |
| Color of the bottle / packaging | |
| Gross weight: | 190 |
| Volume: | 600 see 3 . |
| Barcode: | 4650094121998 |
| Pieces purchased: | 52 |
Description
#When I grow up is the first Russian brand for caring mothers who choose healthy and safe products for their babies! Fruit puree "Mango, banana, kiwi" is a balanced and healthy dessert, recommended for children over 8 months old. The Mangomania puree series is characterized by a high content of exotic fruits in the puree. The homogeneous (homogenized) consistency perfectly conveys the taste and beneficial properties of fruits. Enjoy the flavors of summer!
A large package of puree (180 grams) is a favorite snack not only for toddlers and older children, but also for schoolchildren, teenagers, and adults who follow a healthy lifestyle.
Convenient, modern packaging - pouch, fully preserves the properties of fruits, takes up little space in your purse and refrigerator, it is convenient to take it on the road and for a walk!
Features:
- high content of exotic fruits;
- 100% natural composition, healthy snack;
- no added sugar;
- homogenized;
- does not contain dyes, preservatives;
- does not contain GMO, starch;
- pouch - convenient to take on the road / for a walk;
- you can eat directly from the package;
Compound
concentrated apple puree, concentrated mango puree, banana puree, kiwi puree.