Monkey themed baby shower food
DIY Monkey Baby Shower Ideas
This post may contain affiliate links, read our Disclosure Policy for more information. As an Amazon Associate I earn from qualifying purchases, thank you!
As a first time mom, I get to experience my own baby shower in a few weeks! I always thought monkey themed showers were adorable but when I went to search for DIY ideas on Pinterest, it was overwhelming. I just wanted ONE website to show me a bunch of ideas! So here is a round-up of my favorite monkey themed party ideas that you can actually make at home (and not spend a fortune at party city ;)
Monkey Baby Shower Food Ideas
Monkey Bread & Chocolate Dipped Bananas – Super cute how she used a cake stand and made her own monkey labels.
Pretzel Monkey Tails– Dip the ends of long pretzels in white chocolate!
Monkey Apple Licorice Vines– This is my ultimate favorite kind of licorice and they look just like green vines that monkeys swing from.
Monkey Tail Sandwiches– I love this idea! Just make tortilla pinwheel sandwiches (lunch meat, cheese, lettuce, mayo) and make a sign saying "Monkey Tails." Costco also sells big platters of these.
Cini Mini Monkey Bread– Make individual monkey breads for your guests to grab (finger food is best!)
Monkey Themed Desserts
Chunky Monkey Brownies – These look to die for and would be cute with a sign saying "Chunky Monkeys"
Nilla Wafer Monkey Cupcakes– Make regular ol' chocolate cupcakes, top with chocolate frosting and add some nilla wafers for a monkey face!
Banana Pudding / Individual Banana Pudding Cups– Make a big batch of banana pudding or serve them in little cups with safari tape covered spoons.
DIY Monkey Face Cake– Here's a great tutorial on how to make a monkey face cake on your own.
Reeses Monkey Cupcakes– These were made for Valentine's but with different cupcake labels, they would be perfect for a baby shower.
Monkey Baby Shower Favors
Banana Runts Favors– Pick out banana runts (or buy them in bulk online) and wrap a handful in some green tulle/ribbon!
Banana Bread Favors– This is my favorite monkey favor idea! Make small loaves of banana bread and wrap them up with a cute monkey label. Seriously, who doesn't love banana bread?
Monkey Nut Mix– Buy mixed nuts and fill up baby jars with a "Monkey Mix" label on the front.
Monkey Banana Runts– Make your own labels that say "Thanks for Swinging By!" and attach it to a bag of banana runts.
Monkey Wrapped Bananas– Literally have your guests take home real bananas with a paper monkey wrapped around it.
Banana Chip Bags– Fill a bag with banana chips to go with the monkey theme! (I personally have never tried them…hmm)
Monkey Guestbook Ideas
Curious George Book Guestbook– Find a Curious George or any other monkey book at the store and have all your baby shower guests sign the inside cover, adorable!
Monkey Onsie Guestbook– Buy a baby onesie with the picture of a monkey on it and have your guests sign it. You could also buy those iron on letters to say "Welcome ____" on the front, etc.
Balloon Monkey Guestbook– Print some hanging monkey clip art on white card stock paper and draw black lines with a skinny sharpie. Cut out tons of small circles and have each guest sign one/attach to the balloons! (Or go buy a pre-made one on Etsy)
Monkey Decorations
Monkey Diaper Wreath– Great tutorial on how to make this cute baby diaper wreath to hang up.
Hanging Stuffed Monkeys– Hang some lime green balloons from a light fixture and attach some hanging monkey stuffed animals! Easy and cute.
Stuffed Monkey Centerpieces– Round up all your monkey and gorilla stuffed animals and have them hold a real banana for centerpieces (umm….GENIUS!)
Pineapple Palm Tree Centerpiece– Cut off the tops of 4 pineapples and stack them using dowels. Add some leaves and a monkey to the top. This is always a guest favorite with a fruit platter beneath it.
Banana Washcloths– Here's a tutorial on Etsy to make your own banana shaped washcloths which I thought would be cute little decorations around the party.
Make sure to follow Crafty Morning on Facebook, Pinterest, and Instagram or subscribe to our Weekly Newsletter! :)

Monkey Baby Shower - Etsy.de
Etsy is no longer supporting older versions of your web browser in order to ensure that user data remains secure. Please update to the latest version.
Take full advantage of our site features by enabling JavaScript.
Find something memorable, join a community doing good.
( 1,000+ relevant results, with Ads Sellers looking to grow their business and reach more interested buyers can use Etsy's advertising platform to promote their items.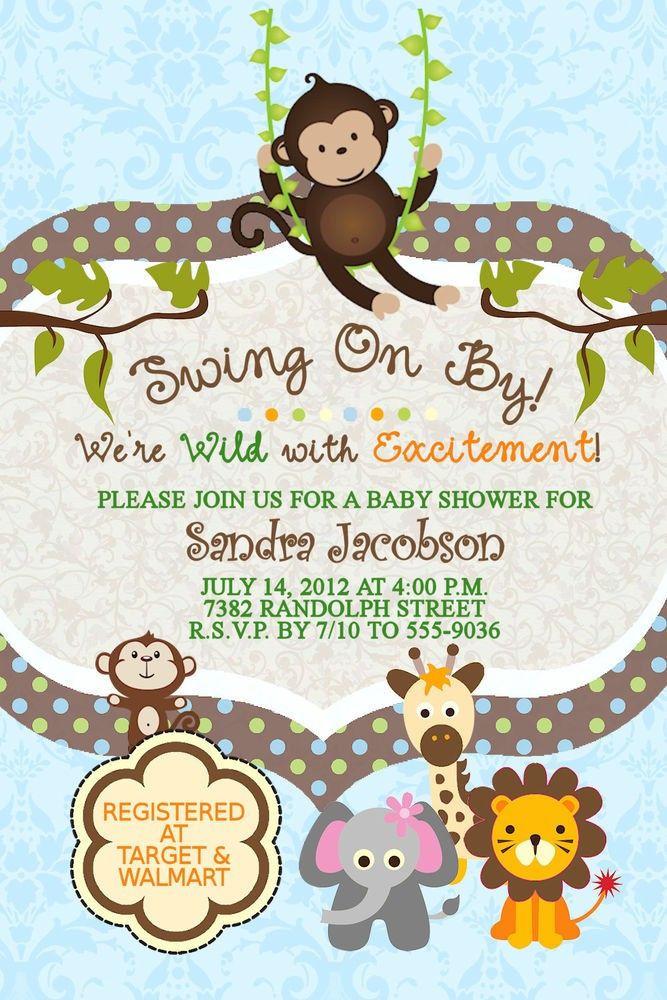 You'll see ad results based on factors like relevancy, and the amount sellers pay per click. Learn more. )
Microtrends: How to tame a monkey in the interior
In Russia, there has long been a tradition to pay tribute to animals, which are symbols of this or that year according to the eastern calendar.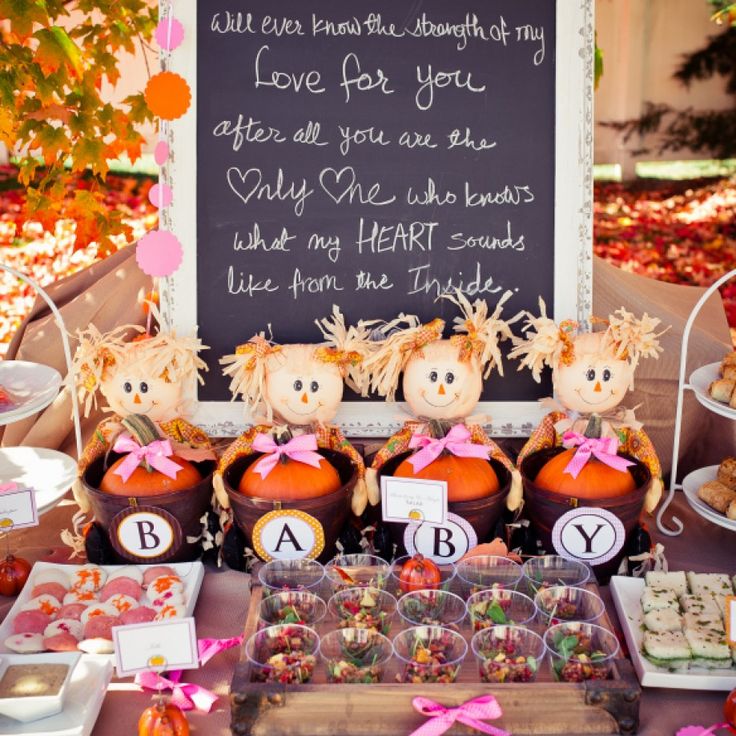 From February 8, 2016, the Red Fire Monkey will be at the helm. Getting a real animal on such an occasion is a bold but risky step. This is a very demanding inhabitant of the house - ask anyone who has tried it. The ideal compromise is to fit the monkey into your interior. Moreover, "the jungle is calling" is the most current trend announced at the recently completed Maison & Objet exhibition in Paris.
Ekaterina Kulinicheva
Adjusting the optics
For inspiration in this matter and examples of good taste, you can and should go to museums or their websites (the photo shows a fragment of the interior of the Natural History Museum in London). After all, monkeys are traditionally one of the most popular motifs in arts and crafts, which has not lost its position for more than one century.
On the occasion of the start of 2016, the State Hermitage published a thematic calendar with objects from its collection, and the London Victoria and Albert Museum offered visitors of its official website a special selection.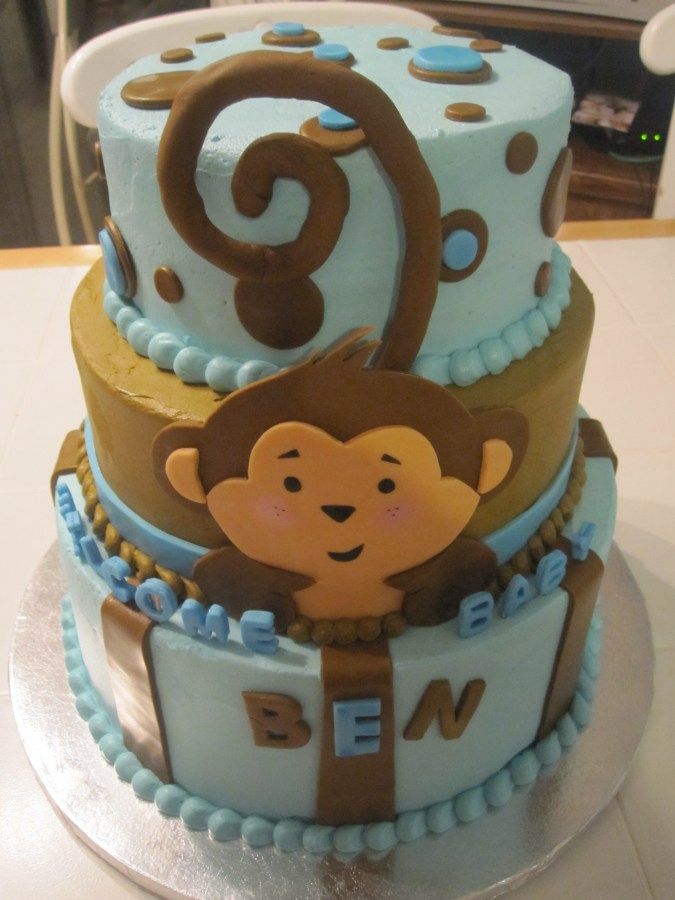 Pay special attention to the elegant European porcelain services, which were produced by German, English and Russian factories until the 19th century, chinoiserie-style furniture, Japanese ceramics and screens. An excellent example of the 17th century with a common Buddhist plot - "Monkeys catching the reflection of the moon in the water" - can be seen in the Moscow Museum of the East.
House of Hackney
Monkeys have never really left the attention of designers and decorators. This year they may just be a little more.
Scott Weston Architecture Design PL
Pay attention to the walls
Let's start with an option for the bold - wallpaper and interior fabrics. Not everyone will decide to decorate all four walls in this way, and this is not necessary. Emphasize one of them by applying a popular decorating technique (as in the apartment of the main characters in the Sherlock series) or paste over the inside of a niche with a storage system.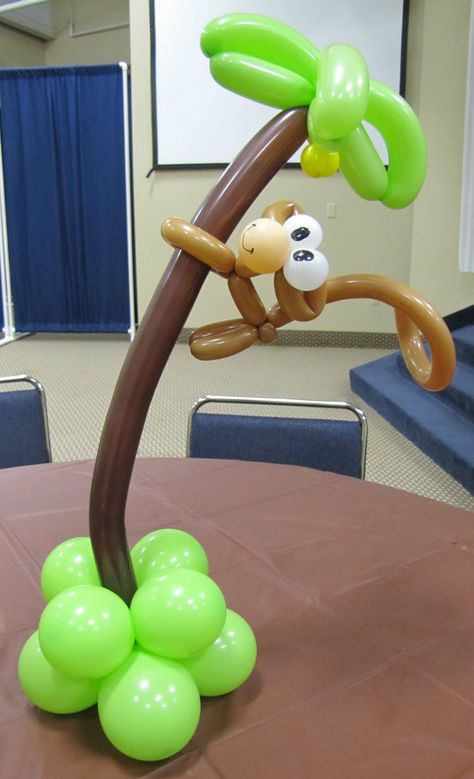 You should also consider wallpapering the interior walls of the built-in wardrobe. Or wardrobe doors - but from the outside. You will get a unique piece of furniture that no one else will have.

Willem Racké Studio
You can also use hand-painted or ready-made stickers to decorate cabinets.
Please note!
Some types of monkeys are elegant and graceful, others are powerful and solid. And all these qualities are very fond of beating designers. But remember that the symbolism of the monkey is diverse. Along with a lot of positive qualities - intelligence, curiosity, strong will and creativity - these animals are associated with narcissism, unpredictability and stubbornness. All this, according to the eastern horoscope, applies to people born in the year of the Monkey.
Liz Levin Interiors
People who play games
For those who don't want to give the monkey the main role in the interior, there are options with more complex patterns.
In this version, the little monkeys hiding among the leaves and branches will not be too conspicuous. Like in this interior with Cole&Son wallpaper. Then you can play the game "Find the monkey" with the guests. Hint: the animal is black and white!
SEE ALSO
Wall ideas: 7 interior decor solutions beyond posters
Workroom Couture Home
In the nursery - stickers and underwear
Another option is ready-made wall stickers imitating painting. These can be bought on many online sites. Choose a plot that is thematically appropriate for the purpose of the room. For example, smart, quick-witted monkeys are a popular decor element for spaces intended for the younger generation: children's bedrooms or playrooms. It is clear that when 2016 is over, repainting the walls is not at all necessary: ​​the stickers are easy to remove without damaging the surface. The main thing is not to miss the moment when children outgrow the monkeys!
An alternative (or addition, if it doesn't seem too much) to primates on the walls in the nursery can be cheerful bed linen with monkeys.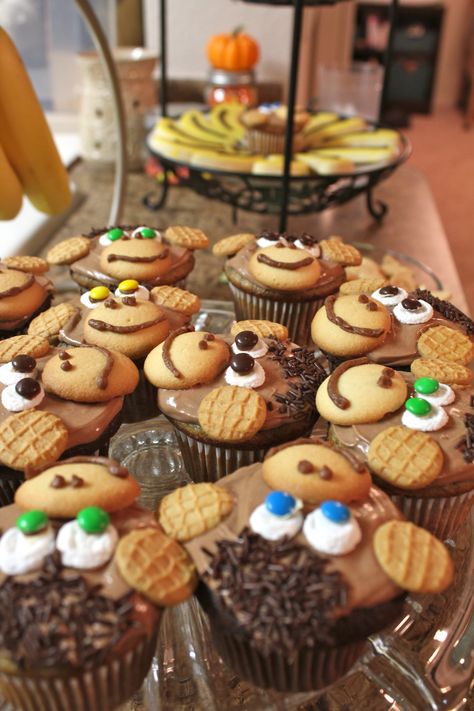 Banksy Monkey Sign Wall Sticker Wall Decal
Graffiti and stickers in the kitchen and living room
options that can enliven, for example, the kitchen.
After all, not being too serious is a popular tip for creating a happy interior. The monkey will help add irony like no other character.
Read also ...

Happy Shik: things and interiors that make us happy
So, Street Buntar

Cook

000 Lamal Design Studio 9000 9000 9000 9000 9000 9000 9000 9000 9000 9000 9000 9000 9000 9000 9000 9000 9000 Let there be light!
If you don't feel like re-decorating the walls, opt for individual interior items, which will be much easier to replace or rearrange if desired. For example, on lamps, a chandelier and a table lamp in the form of a monkey. These photos show that they are able to fit into any interior - from classic or colonial to modern minimalist. The main thing is to choose the right animal.

SEE ALSO…
And I want to go to Brazil, to distant shores: Colonial Russian interior

Fyodor Obmaikin

Another example of a functional item decorated with monkeys is from the category of furniture. For example, this chest of drawers in the colonial style.
You can see the interior with a photo at the link below.

DETAILS ABOUT THE INTERIOR WITH PHOTO…
Away: House in Krasnodar with a bakery and a big heart

Tobi Fairley Interior Design

Ellie Lillstrom Photography

90 80002 Art gallery0009 Even supporters of the idea of ​​keeping only useful functional things in the house admitted that the function of some items can be reduced to only one thing - to please the eye. Yes, we are talking about paintings, posters and sculpture! For those who want to get a decorative monkey in the new year, the choice is extremely wide: from baroque or rococo images to a natural science collection (as in the next photo).

OROA | European Luxury Furniture

This option is suitable for those who like to collect thematically and stylistically unified gallery wall. In addition, this is one of the few cases when more than one monkey per room should be allowed into the interior. In the vast majority of other situations, items with primates will argue among themselves.

Wall Art/Tray Cornelius

As the experience of foreign decorators shows, such a picture (in this case, it is a decorative tray) may well fit into a brutal minimalist interior, becoming an interesting and eye-catching accent.

On the plus side: such items are easy to remove and replace in a year, for example, with the next symbol. And you can leave it: unlike souvenirs from supermarkets, their relevance in the interior is not so strictly tied to the calendar.

Elaine Musiwa

For modernists
And this is one of the most famous monkeys in the history of world design. The teak and cedar animal was invented by Dane Kay Bojesen in 1951. According to the production legend, the designer conceived a hanger for the nursery, so the toy has long arms (so that the kids can get it) and hook legs, on which hats and scarves could be hung. The smiling monkey has become the trademark of the designer and perhaps the most famous of the wooden toys of Boesen, who also invented a cute dachshund, a hippopotamus, in whose mouth he kept pencils, and many other cute animals. The monkey, on the other hand, was produced in different sizes, and the most common (it is still being made) - a small one - can be seen in many interiors of object design fans of the mid-twentieth century.

Lladro Monkey Pink Vase

White gold
Of course, in a theme like ours, porcelain is indispensable! Monkeys and "white gold" through the efforts of artists have been friends for a long time and successfully from China to Europe. Images of primates adorn vases, crockery, ashtrays and more.

Ekaterina Kulinicheva

Look around. Perhaps there is a chance to beg from grandmothers or parents for a couple of vintage porcelain figurines. Among the famous animalistic plastics of the LFZ (now it is the Imperial Porcelain Factory) were chimpanzees, mandrills, gorillas, and other anthropoid species. If you are unlucky with such a legacy, the factory produces modern replicas. Well, you should not forget about popular online stores either.

The photo: miniature monkeys "AX" and "Alas" from "Imperial Porcelain Plant"

Read also ...
from the USSR: Soviet design heritage, which we are proud of

Ekaterina

9000 In the photo: dining set « Solo. Solar Circus » from » Imperial Porcelain Factory » , consisting of a tea pair and a decorative plate on the wall

Ekaterina Kulinicheva

For lovers of practical and functional things, the Klimenkoff studio has come up with cheerful Limoges porcelain teaware "Monkeys on a Skating Rink" (pictured), and for adherents of classical styles – a series with playing monkeys in rococo camisoles.


Classic Landscapes, Inc.

Sponsored

Ihr starker Partner auf dem Weg zu Ihrem Traumobjekt

Sponsored

Düsseldorf | Ihr Einrichtungsexperte für ein schönes Zuhause

Capuchins enjoy helping their neighbor

It has long been proven that people enjoy helping their neighbor. With animals it is more difficult: their self-interest can be implicit, and help to their relatives can be instinctive. We managed to prove that the monkeys are really happy to do good, after all, by setting up an exquisite experiment on capuchins.

Many species of animals have been destined by millions of years of evolution to live in large and small communities. They have to hunt together and protect the territory, bear and feed their young, and migrate to seasonal habitats.

At the same time, like people, these animals often have to make a choice between individual benefit and benefit for the whole community or some part of it. The need to make such a choice, according to modern concepts, determined the course of evolution of the human brain . However, whether the mechanisms that force a person to help a neighbor and at least his closest relatives - monkeys, are the same, until recently remained unclear.

Frans de Waal and his research team at the Robert Yerkes National Primate Center at Emory University in the US showed that

monkeys, just like the best of us, tend to sympathize with their neighbors and do good deeds for them completely unselfishly.

An article by scientists appeared in the latest issue of the Proceedings of the National Academy of Sciences.

Oxytocin

hormone of the posterior pituitary gland, having an oligopeptide structure.

According to one of the widespread theories, the emergence of socially useful behavior is due to sympathy for outsiders. For example, scientists have long shown that generosity to others increases when a subject's sympathy for those around him is increased with the help of oxytocin, a hormone sometimes called the "hormone of trust", although its main function is somewhat different.

Sympathy for others automatically makes us interested in the well-being of people close to us, and therefore gratuitous, at first glance, unmotivated help to someone causes pleasant emotions. The activation of the so-called pleasure centers was experimentally discovered in experimental people who, at the behest of scientists, were forced to do good deeds. To feel good, sometimes it is enough to take the old woman through the crossroads.

Very little is known about these self-reward effects in animals. Scientists have long assumed that such reactions, and not instincts, are responsible for manifestations of socially useful behavior, but so far there has been no evidence for this.

Frans de Waal conducted a decisive experiment on capuchin monkeys, widely distributed throughout South America - from Honduras to Brazil.

Justice came from monkeys

Monkeys are capable of experiencing a sense of injustice as acutely as a person. And they react to such an insult in a similar way: they stop working, refuse awards and throw anything at employers. According to scientists...

The experiment was designed to reveal the interest of monkeys in the well-being of fellow tribesmen. Two monkeys were separated from each other by a fence, but so that they could see each other. One of them was presented with a choice of two tokens with different marks. The monkey chose one of the tokens and returned it to the experimenter. If she chose one token - "token of indifference", then she got a promotion, if the second - "token of generosity", then both she and her partner were encouraged.

The advantage of the new method of testing monkeys is that it allows you to identify the degree of generosity of one individual in relation to another, depending on the level of relationship and social status of the second participant in the experiment. The de Waal method also makes it possible to fix the peculiarities of the behavior of each capuchin and eliminate the so-called spatial effects associated with the position of the tokens repeating from experiment to experiment.

Previous similar experiments on chimpanzees and macaques did not reveal a clear result. Sometimes it followed from them that our closest relatives did not show any interest in the well-being of their fellow tribesmen, and sometimes their participants showed miracles of altruistic behavior, helping others even to the detriment of themselves.

The Capuchins preferred to give gifts not only to themselves, but also to their neighbors.

The conditions of the experiment are such that in both cases the monkeys did not receive and did not acquire any material benefits. That is why they chose the "generosity token", apparently, only in order to admire the relative, eating the food that fell on him at the behest of the second participant in the experiment.

Capuchins (Cebus)

genus of American chain-tailed monkeys of the capuchin family. The skull of the Capuchin is relatively large, rounded, with a shortened facial region. The limbs are of medium length, the thumb is well developed. The tail is long, covered with hair, its...

At the same time, this behavior was much more pronounced if the individuals are closely acquainted or are relatives. This means that the results of the experiment cannot be explained simply by the desire to shake the maximum food out of primatologists: empathy among both people and animals increases with increasing social proximity and kinship.

De Waal is in no hurry to draw conclusions. What exactly satisfies the monkeys most of all - getting food for a neighbor or an invitation to share a common meal - the results of the experiment are not clearly recorded.

It is worth noting that this test, unlike previous experiments with chimpanzees, implies a simple improvement in the condition of the neighbor, without taking into account the aspirations of the second monkey of the first. Tests with chimpanzees implied the perception by the test individual of the task that a fellow tribesman is trying to perform, and help in this particular process.