Nosh baby food
Grays Peak Capital acquires Nosh Foods rounding out its baby, toddler, and kids snacks portfolio
The move will accelerate Nosh Foods distribution both domestically and internationally, said Grays Peak Capital.
The current size of the US baby and toddler snacking is approximately $450m and the size of US baby food (snacking + purees) is approximately $1.8bn and growing, according to IRI Market Advantage.
In September 2019, Grays Peak Capital purchased organic baby and toddler food and tummy friendly brand, NurturMe.​​
"We had everything from pouches to cereal to yogurt, but one of things we didn't have a lot was the snacking category, so we wanted to fill that out,"​ founder of Grays Peak Capital Scott Stevens told FoodNavigator-USA.
Nosh Foods​​ products are marketed as easy-to-eat, organic snack food products including organic munchable teethers, whole grain puffs, soft oat bars, and gummy fruity stars that promote healthy eating habits and help build foundational food knowledge and developmental skills.
"Their product was completely complementary to what we're doing, and it also allows us to go and sell to a much larger age group, because now we can go up all the way to 8 or 10 years old," ​noted Stevens.
With the recent acquisition of Nosh Foods, Grays Peak Capital has been able to expand its retailer partnerships to Whole Foods and Target, which Nosh Foods had existing distribution in, as well as introduce the brand into other national accounts such as Walmart.
Jason Becker, CEO of Nosh Foods, said, "We expect this transaction to accelerate our expansion of Nosh Foods in North America and our initiatives internationally. Grays Peak will provide resources and expertise to build out a direct-to-consumer and omnichannel digital approach across the multiple brands."​
Outside of brick-and-mortar, Grays Peak Capital is fueling up its international and e-commerce businesses this year, according to Stevens.
'We're getting some of the largest orders we've ever had'
Stevens said the move will help the many parents adjusting to an indefinite period of time working from home and taking care of their kids by giving them access to healthy food options they can feel good about feeding their families.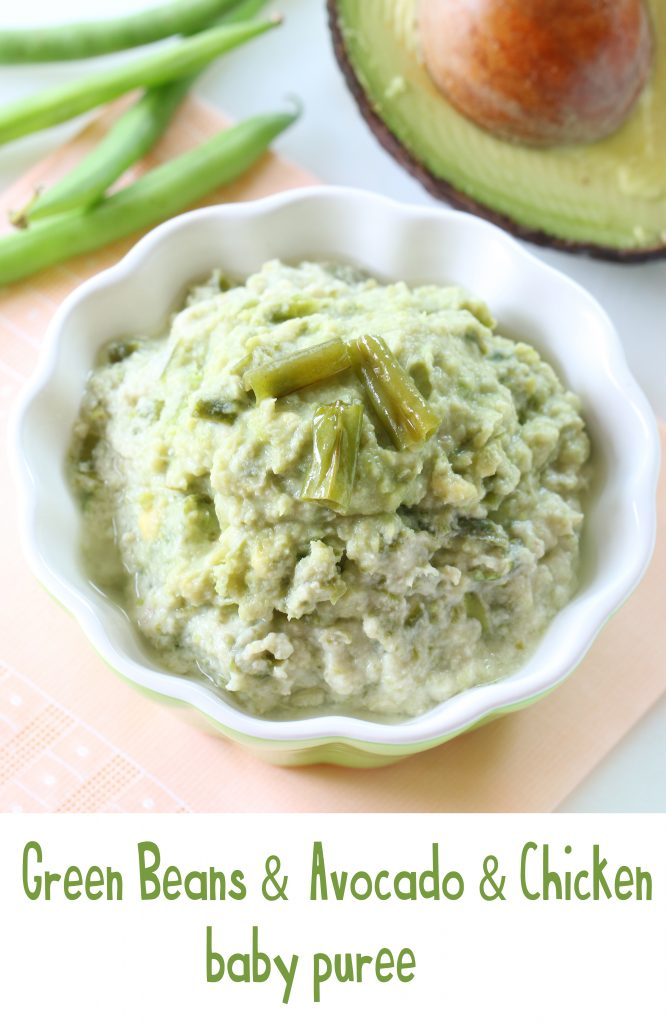 K-12 school across the country have closed and transitioned to online learning. Many day cares and preschools -- which are primarily privately run and not part of a public national school network -- have taken similar measures to help prevent the spread of COVID-19 leaving many families scrambling on how to keep their kids occupied and fed.
"There's not a lot of choices for people to feed their families right now,"​ said Stevens.
Amid the global public health pandemic of COVID-19, Stevens said the NuturMe brand is seeing surging demand for its products.
"As it relates to our business, because schools have all been canceled and most infants, toddlers, and kids are all at home with their parents, our business is up significantly. ​We're getting some of the largest orders we've ever had because people are looking for alternatives of how to feed their families,"​ said Stevens.
"People are certainly looking to direct to consumer. And I think that's going to continue for some time, for the next three to five months, I think we're going to see a continued demand from that as people are just being cautious.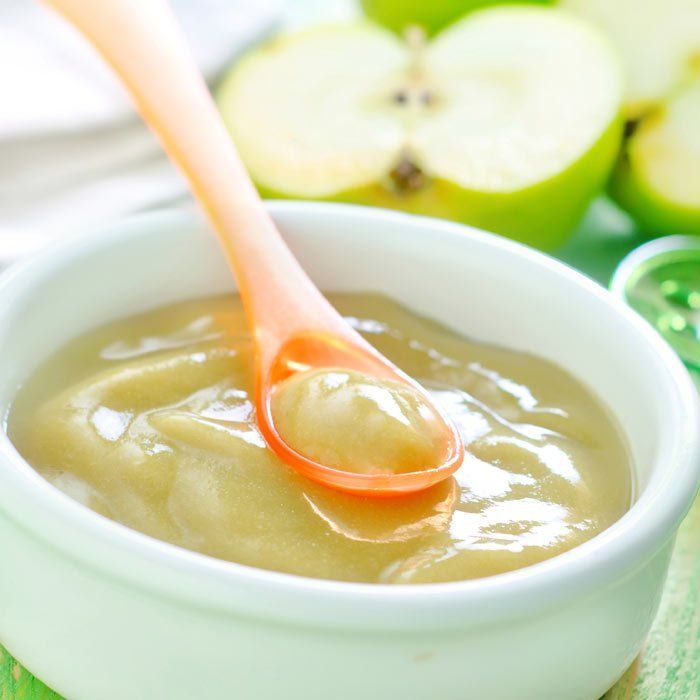 "​
Interested in foods and beverages for babies, toddlers, and young children?​
Join us at FoodNavigator-USA's 3rd FOOD FOR KIDS summit​​​​ in Chicago November 11-13 to find out more about what kids are eating and drinking, and which brands are developing innovative products that kids want to eat and parents feel good about buying.
Baby Snacks Products Delivery or Pickup Near Me
Fast delivery
Get in as fast as 1 hour
It's all local
Shop your favorites
Direct chat
Connect with shoppers
Alcohol

Beer

Cocktail Accessories

Spirits

Wine

Alcohol Making Kits

Beverages

Coffee

Energy Drinks

Juice

Kombucha

Powdered Drinks

Soda

Sports Drinks

Tea

Water

Water Enhancers

Probiotic Drinks

Flavored Drink Syrups

Slushie Drinks

Fresh Produce

Frozen Food

Meat Alternatives

Pantry

Deli

Baked Goods

Dairy

Meat

Seafood

Household Essentials

Air Fresheners

Cleaners

Cleaning Tools

Water Filters and Softeners

Disposable Tabletop

Housewares

Laundry

Paper Household Essentials

Food Storage Essentials

Pest Control

Empty Spray Bottles

Trash

Pet Care

Pet Health

Flea and Tick Treatments

Pet Supplies

Pet Toys

Cat Care

Dog Care

Bird Care

Fish Care

Horse Care

Livestock Care

Reptile Care

Pet Keepsakes

Small Animal Care

Personal Care

Beauty

Body Care

Eye Care

Ear Care

Feminine Care

Foot Care

Oral Care

Shaving

Incontinence

Deodorants and Antiperspirants

Health Care

Children's Health

Adult Cold and Flu Care

Sexual Wellness

First Aid

Homeopathic Care

Smoking Cessations

Stomach Relief

Vitamins and Supplements

Protein Supplements

Weight Management

Performance

Superfoods

Mobility Aids

Personal Protective Equipment

Specialty Treatments

Muscle and Joint Care

Pill Organizer

Health Testing

Cannabis

Baby Bath

Baby Diapering

Baby Feeding

Baby Health Care

Baby Gear and Travel

Baby Activity

Baby Safety

Office Supplies

Paper

Workspace Supplies

Classroom Supplies

Bags

Mailroom Supplies

Office & Business Equipment

Portfolio Envelopes

Electronics

Appliances

Photography & Videography

Car Electronics

Computers & Tablets

Phones

Audio and Video

Movies & Music

Office Electronics

Networking Devices

Television

Video Games & Consoles

Wearable Technology

Cables & Cords

Radios

Security

Hobby Electronics

Smart Home

Headphones

Charging Devices

Handheld Electronic Devices

Headsets

Scales

Sports and Outdoors

Fitness

Outdoors Equipment

Sports Equipment and Gear

Recreation Equipment

Backyard Sports

Sports Memorabilia

Home and Garden

Furniture

Home

Kitchen & Dining

Lighting and Decor

Outdoors

Bed and Bath

Party and Occasions

Gift Supplies

Party Supplies

Costumes

Gift Baskets

Gift Card Holders

Apparel

Kids Clothing

Shoes

Accessories

Uniforms

Baby Clothing

Bags and Luggage

Women's Apparel

Men's Apparel

Maternity Clothing

Adult Clothing

Automotive

Auto Parts

Interior Auto Accessories

Exterior Auto Accessories

Auto Tools

Auto Chemicals

Auto Performance

Fuel Tanks

Auto Cleaning Supplies

Boat Products

Auto Adhesives and Sealants

Roadside Safety

Floral

Fresh Cut Flowers

Potted Herbs

Potted Plants

Artificial Plants and Flowers

Holiday Plants

Indoor Plants

Craft and Hobby

Art Supplies

Writing and Drawing Supplies

Craft Basics

Hobby Supplies

Kids Arts and Crafts Supplies

Books Newspapers and Magazines

Newspapers

Magazines

Books

Bookmarks

Crossword and Word Search Puzzles

Home Improvement and Hardware

Heating and Cooling

Plumbing

Hardware

Tile and Flooring

Home Improvement Supplies and Tools

Electrical

Building Materials

Toys and Games

Toys

Games

Pretend Play

Piggy Banks

Musical Instruments
Baby Basics Baked Corn Snack, Cheddar Cheese
1.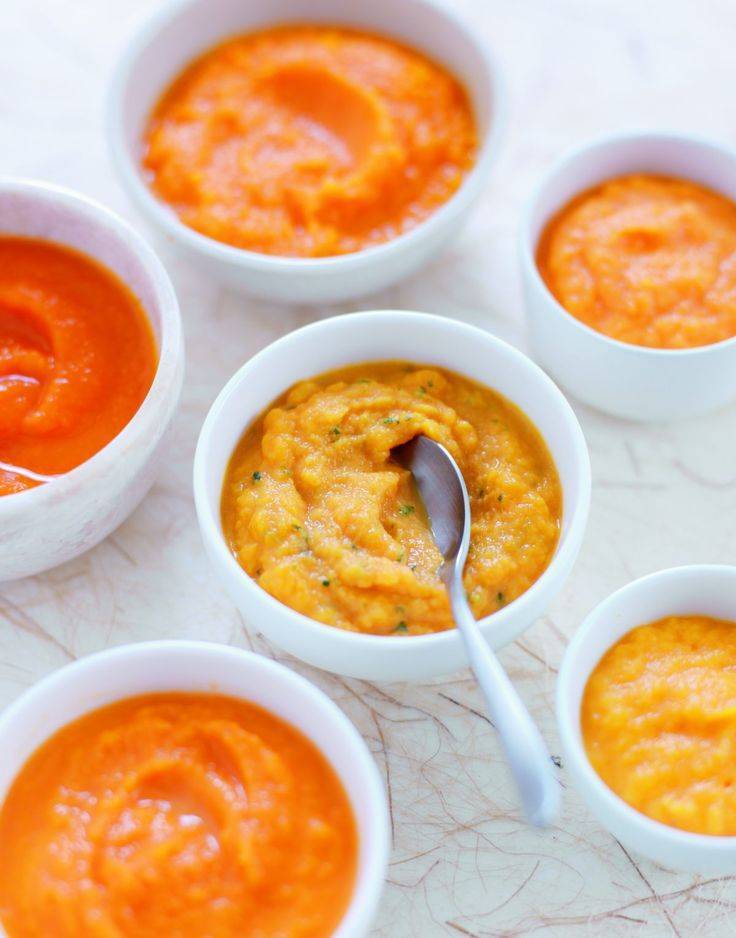 48 oz
Gerber For Baby Grain & Grow Puffs Banana Canister 6 Pack
9 oz
Hot-Kid Baby Mum-Mum Rice Rusks, Selected Superior, Apple
24 each
Gerber Yogurt Blends Snack Mixed Berry Yogurt Cups
3.5 oz
Gerber Teethers Variety Pack Box 7
5 oz
Tippy Toes Rice Snack, Baked, Apple, Rice Rusks
12 each
Little Journey Strawberry Apple Puffs Whole Grain Snack
1.48 oz
Bowl & Basket Baby Banana 6+ Months Gentle Teething Wafers
1.76 oz
Little Duck Organics Tiny Fruits, Level Two, Blueberry, Apple
1 oz
Gerber Banana Snack Cup
0.7 oz
Tippy Toes Banana Puffed Grain Cereal Snacks
1.48 oz
Wild Harvest Rice Snack, Baked, Apple, Rice Rusks, 6+ Months
12 each
Gerber Lil Crunchies Mild Cheddar Baked Corn Canister
1.48 oz
Earth's Best Sea Salt Organic Pea Crisps & Brown Rice Snack
0.55 oz
Baby Bellies Puffed Corn Snacks, Organic, Apple & Berry Softcorn, 10+ Months
0.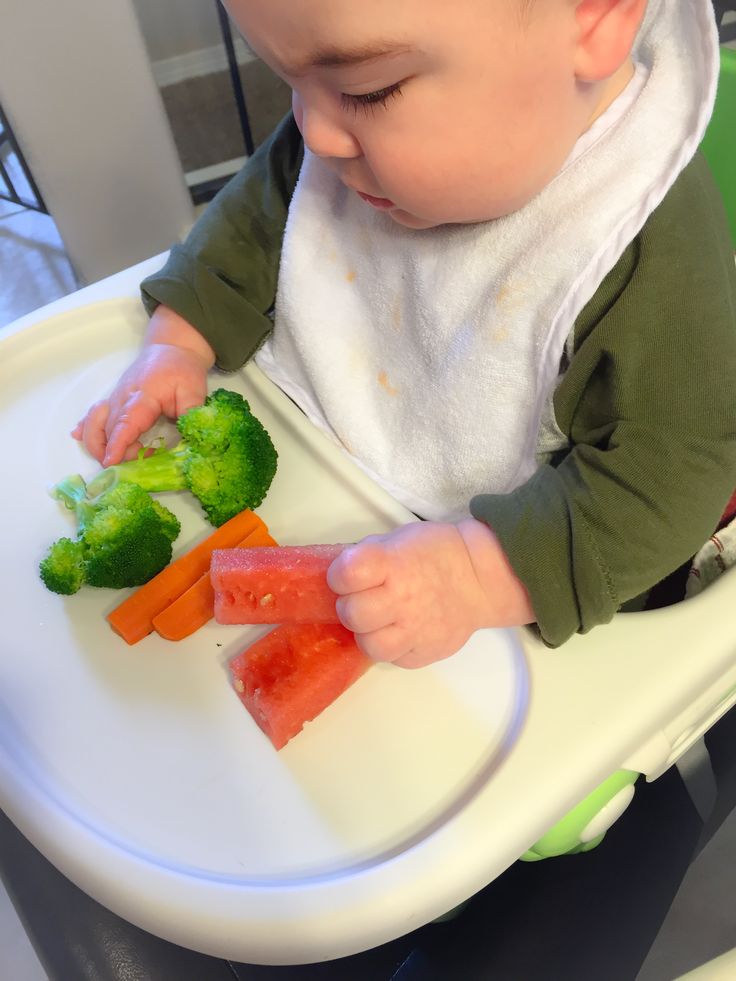 28 oz
Little Duck Organics I Heart Fig Bars Fig Carrot
0.67 oz
Plum Organics Mighty 4 Essential Nutrition Bar Strawberry With Spinach - 6 CT
0.67 oz
Tippy Toes Apple Strawberry Puffed Snacks
1.48 oz
Lifeway Kefir Bites, Goo-Berry Pie
1 oz
Tippy Toes Puffed Snacks
each
Happy Tot Bananas Strawberries & Sunflower Butter Bar
4 oz
Gerber Snacks Superfoods Hearts Quinoa Orange Carrot Bag
1 oz
Gerber Biscuits Arrowroot Bag
5.5 oz
Comforts For Toddler Mixed Berry Yogurt Bites
1 oz
Plum Organics® Super Puffs® Strawberry with Beet Cereal Snack
1.5 oz
Happy Baby Blueberry & Purple Carrot
2 oz
Gerber Puffs Strawberry Apple Canister
1.48 oz
Happy Baby Strawberry & Beet Puffs
2 oz
Baby Basics Little Puffs, Blueberry
1.48 oz
Ella's Kitchen Puffits, Cheese + Tomato, 2 (From 7 Months)
5 each
Meijer Pureed Baby Food
8 oz
Gerber Fruit Pick-Ups, Mangoes, Diced
4.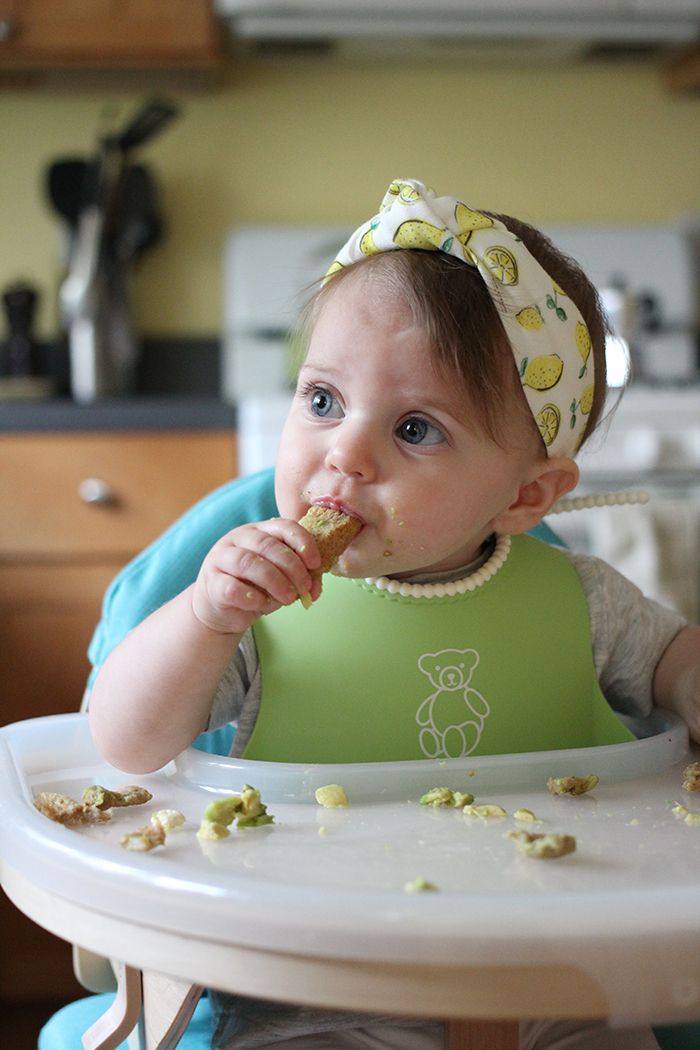 5 oz
Brothers All Natural Disney Freeze-Dried Banana & Strawberry Fruit Crisps
12 g
Gerber Lil Crunchies Veggie Dip Puffs Canister
1.48 oz
Meijer Yogurt Bites
1 oz
Wild Harvest Grain Puffs, Whole, Organic, Broccoli & Spinach
1.48 oz
Serenity Kids Puffs, Grain Free, Tomato & Mushroom
1.5 oz
Gerber Organic Date & Beet Gerber Organic Date & Beet Fruit & Veggie Bars
0.84 oz
Gerber Yogurt Melts Mixed Berries Bag
1 oz
St Amour Teething Biscuits For Babies
6 oz
Gerber Puffed Grain Snack, Strawberry Apple, Crawler, 8+ Months
0.5 oz
Tippy Toes Mixed Berry Freeze-Dried Yogurt & Fruit Snacks Yogurt Bites
1 oz
Sprout Baked Toddler Snacks, Organic, Sweet Potato & Cinnamon
1.48 oz
Ella's Kitchen Multigrain Puffs, Apples + Cinnamon, Toddler (from 1 Year)
1.86 oz
Tippy Toes Apple Blueberry Spinach Organic Baby Food
3.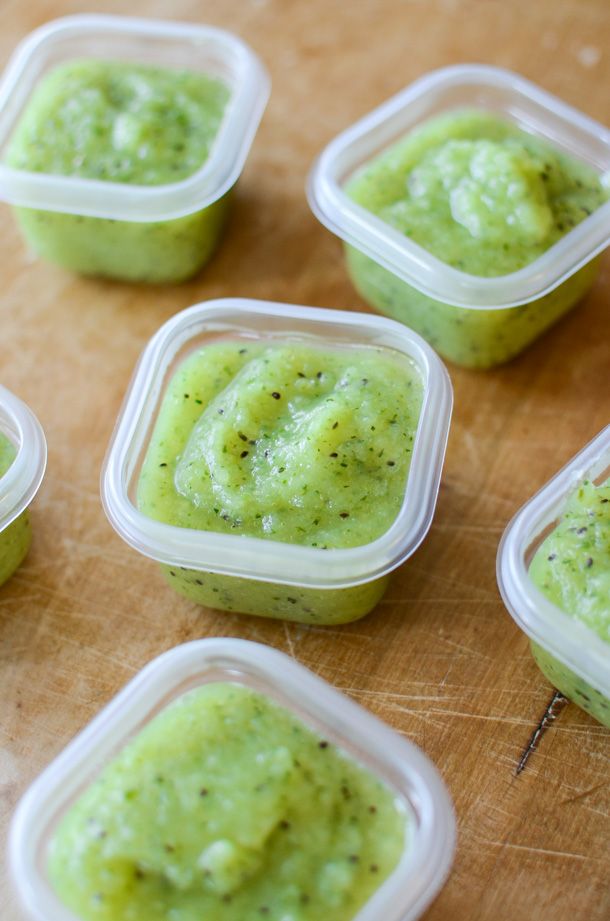 5 oz
Earth's Best PB&J Bites, Organic, Peanut Butter & Strawberry Flavored, Sesame Street
3 oz
LesserEvil Lil Puffs, Snack Pack, Veggie Blend + Strawberry Beet
4.8 oz
Little Duck Organics Nutritious Cereal & Snack Bar, Organic, Blueberry Kale
6 each
Baby Snacks Near Me
Buy your favorite Baby Snacks online with Instacart. Order Baby Snacks from local and national retailers near you and enjoy on-demand, contactless delivery or pickup within 2 hours.
Popular Categories Near You
---
FAQs About Baby Snacks
Currently, there are 403 Baby Snacks products available for same-day delivery or pickup on Instacart.

It's simple. Using the Instacart app or website, shop for products from your store of choice near you.
Once you place your order, Instacart will connect you with a personal shopper in your area to shop and deliver your order.
Contactless delivery is available with our "Leave at my door" option.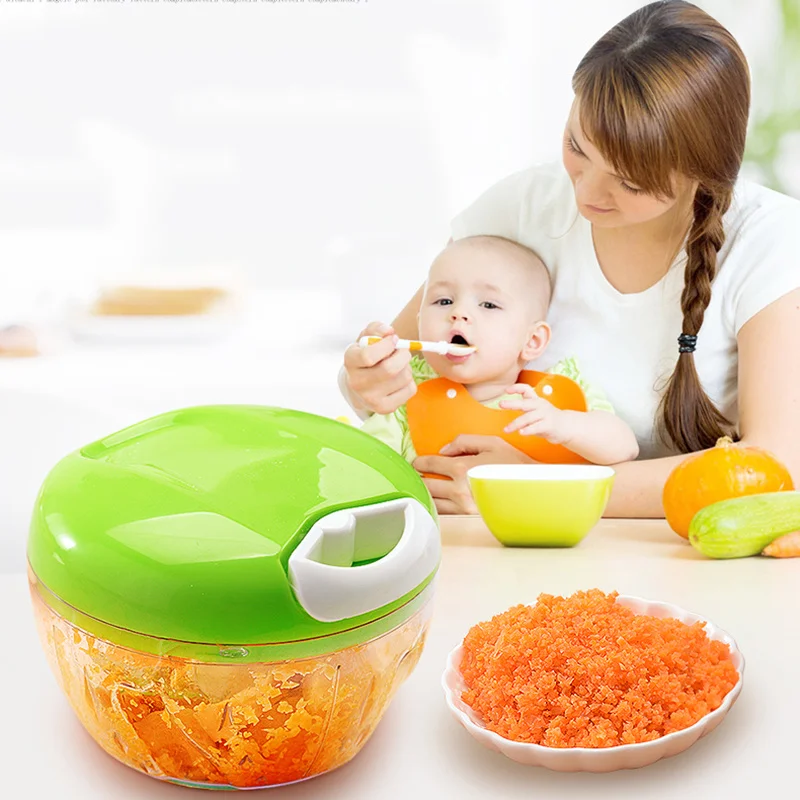 You can track your order's progress and communicate with your shopper every step of the way using the Instacart app or website.
Learn more about how to place an order here.
The best part about Instacart is that you can choose when you would like to schedule your delivery.
You can get same-day delivery in as fast as one hour, or choose a dropoff time for later in the day or week to fit your schedule.
To make sure you get your delivery as scheduled, we recommend—

Turning on notifications for the Instacart app
Keeping an eye out for text messages and phone calls from your Instacart shopper
Leaving helpful instructions for parking, gate codes, or other clues to find your home.
Learn more about Instacart same-day delivery here.
Using the Instacart app or website, select a store of your choice near you that offers pickup, select Pickup, and then select your preferred pickup location from which you'd like to place your order.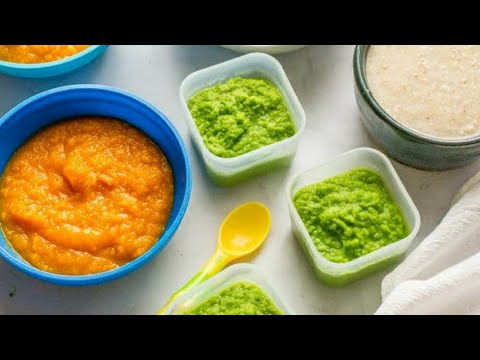 Then, when you arrive at the store of your choice, use the Instacart app to notify us.
Depending on the store, a shopper or store employee will bring the groceries to your car, or you can pick them up at the designated area.
Learn more about pickup orders here.
Here's a breakdown of Instacart delivery cost:
Delivery fees start at $3.99 for same-day orders over $35. Fees vary for one-hour deliveries, club store deliveries, and deliveries under $35.
Service fees vary and are subject to change based on factors like location and the number and types of items in your cart. Orders containing alcohol have a separate service fee.
Tipping is optional but encouraged for delivery orders. It's a great way to show your shopper appreciation and recognition for excellent service. 100% of your tip goes directly to the shopper who delivers your order.
With an optional Instacart+ membership, you can get $0 delivery fee on every order over $35 and lower service fees too.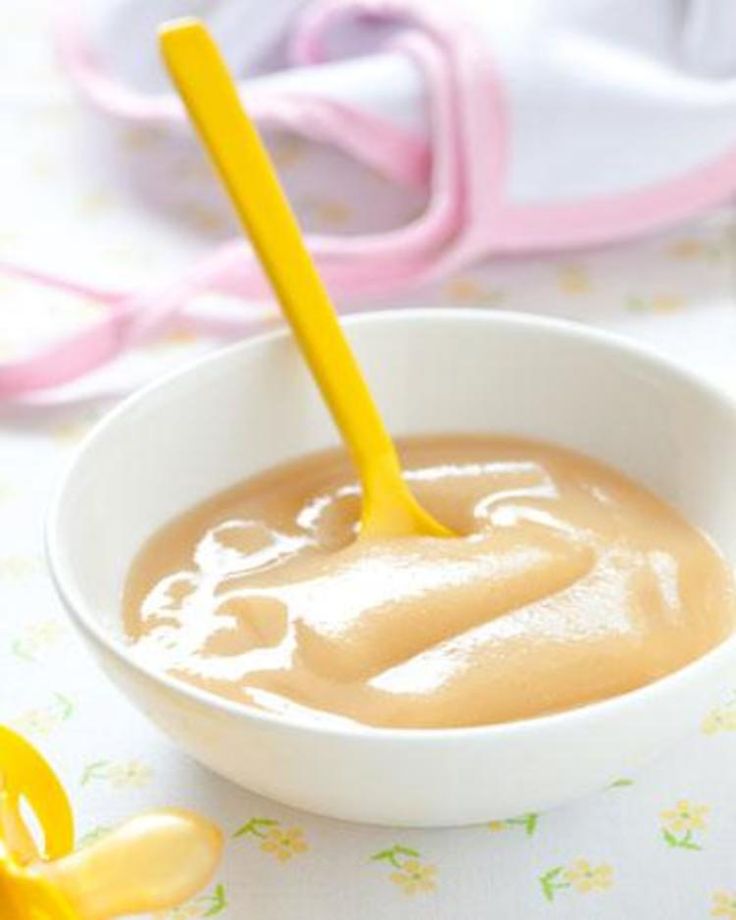 Instacart pickup cost:

There may be a "pickup fee" (equivalent to a delivery fee for pickup orders) on your pick up order that is typically $1.99 for non-Instacart+ members. Instacart+ membership waives this like it would a delivery fee.
Pick up orders have no service fees, regardless of non-Instacart+ or Instacart+ membership.
Learn more about Instacart pricing here.
When an item you want is out-of-stock at the store, your shopper will follow your replacement preferences.
You can set item and delivery instructions in advance, as well as chat directly with your shopper while they shop and deliver your items. You can tell the shopper to:

Find Best Match: By default, your shopper will use their best judgement to pick a replacement for your item.
Pick Specific Replacement: You can pick a specific alternative for the shopper to purchase if your first choice is out-of-stock.
Don't Replace: For items you'd rather not replace, choose "Don't replace" to get a refund if the item is out of stock.
Learn more about instructions for specific items or replacements here.
If something isn't right, you've got options. In the Instacart app or website, you can report:
Missing items
Incorrect items
Damaged items
Poor replacements
Early/late orders
If an order never came, or you get someone else's order, you can reach out to Instacart Care.

Yes! You can get Baby Snacks products delivered same-day in as fast as one hour from stores near you using the Instacart app or website.

Baby food, hygiene and development with free home delivery from VkusVill
Hide categories Show categories
Filters
All filters
Clear filters
Reset all
Found
Filters
Default
Default
Price Ascending
Price descending
1
Supermarket
New Year's advent calendar "TV"
1 piece
260 rub 260.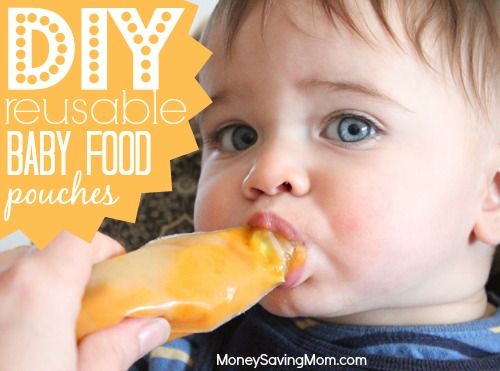 00 260.00
New
2
Supermarket
Magnetic alphabet with tasks
870 rub 870.00 870.00
3
Supermarket
Magnetic alphabet, 33 letters0003
245 rub 245.00 245.00
New
4
For children 1+
Sketchbook "Vkusvill"
200 g
RUB 85 85.00 85.00
5
Aerosol against ticks and mosquitoes
100 ml
365 rub 365.00 365.00
6
Bytes "Cool" from meat of broiler chickens
300 g
196 rub 218 rub 196.00 218.00 9190.00 190.00
8
Supermarket
FrutoNanny fruit and cereal bar for children Apple banana and strawberry from 12 months old 25 g
25 g
45 rub 45.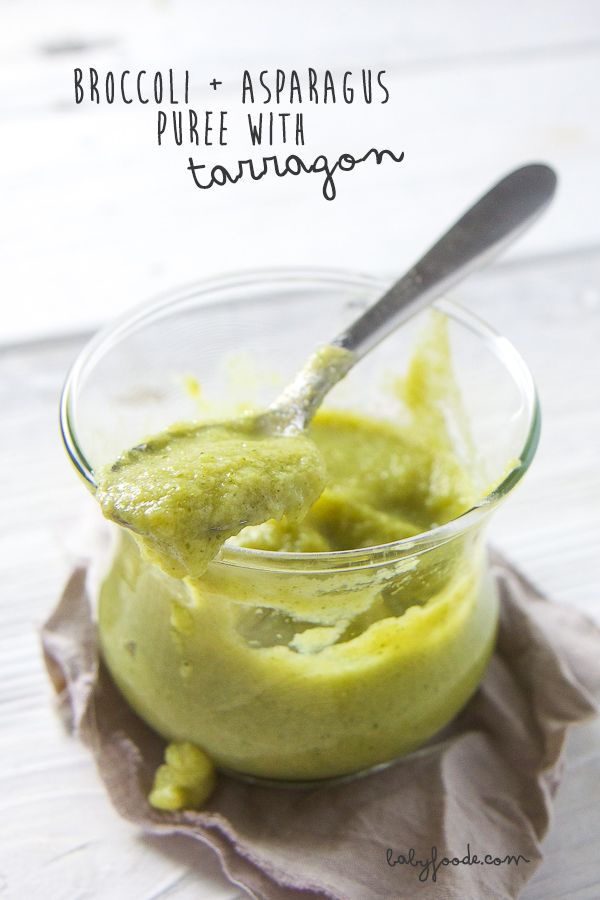 00 45.0025 g0003
10
Fruit and nut bar "Strawberry" for children
25 g
55 rub 55.00 55.00
11
Mandarin fruit and nut bar for children
25 g
55 rub 55.00 55.00
12
Apple-banana fruit and nut bar for children
25 g
55 rub 55.00 55.00
13
Affordable price
Drinking bioyoghurt for children with strawberries 2.5%
210 g
48 rub 48.00 48.00
14
Children's drinking bioyogurt with peach 2.5%
210 g
RUB 48 48.00 48.00
15
Children's bioyoghurt with cherries 2.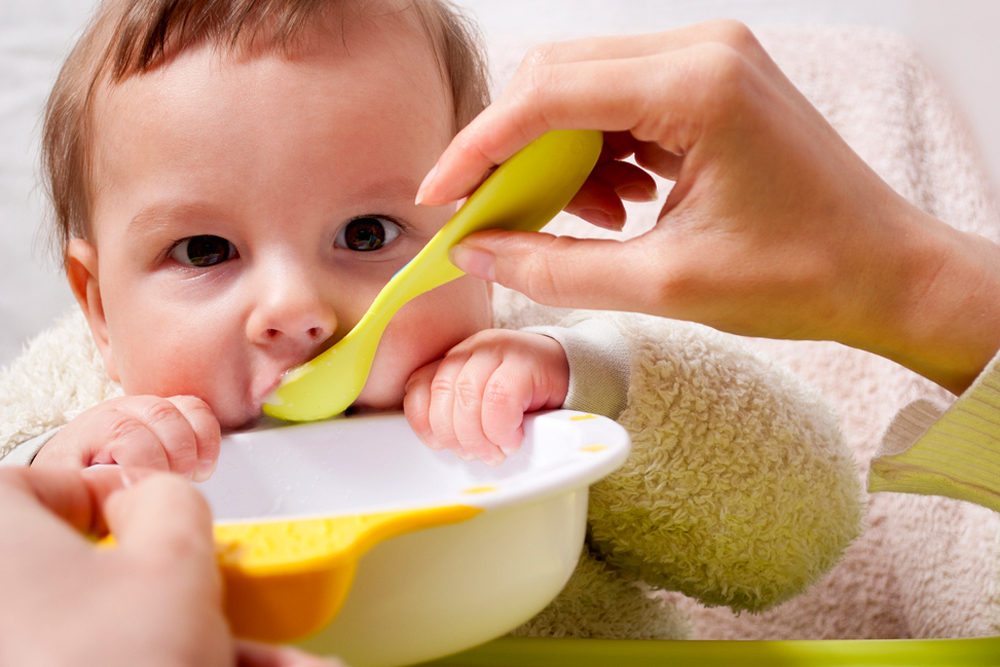 5% 9210 g0003
210 g
RUB 47 47.00 47.00
17
Biolact for children without add. sugar 3.2%
210 g
43 rubles 43.00 43.00
18
Biolact for children with raspberries 2.5%
210 g
45 rubles 45.00 45.00
19
Biolact for children with apple 2.5%
210 g
45 rub 45.00 45.00
20
Affordable price
Biocurd for children 5%, 50 g
50 g
22 rub 22.00 22.00
21
Biocurd for children with cherries 4.2%
100 g
42 rubles 42.00 42.00
22
Biological cottage cheese for children with raspberries 4.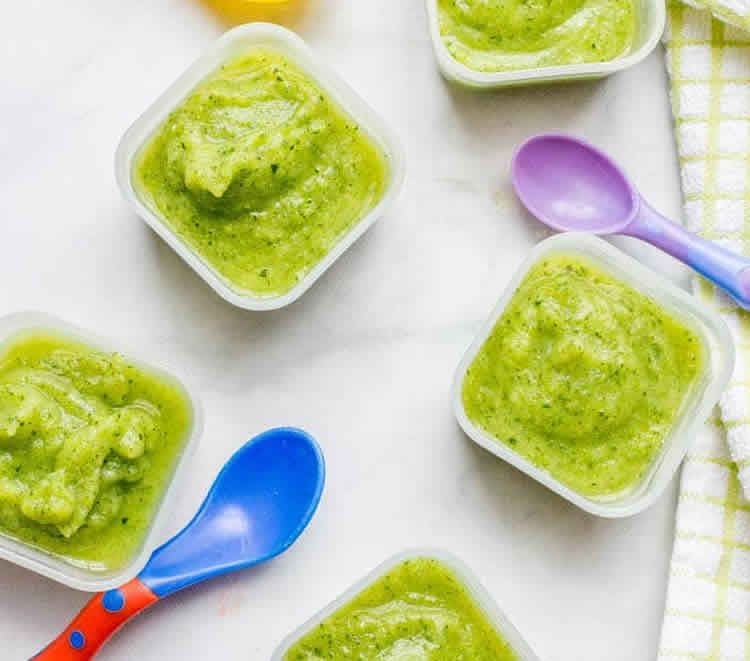 2%
100 g
42 rubles 42.00 42.00
23
Rabbit meatballs with celery and potato puree
190 g0003
46 RUR 46.00 46.00
top 10 rating of Russian and foreign brands with reviews according to KP
Goods for children are always under special quality control. Including food. After all, food for a baby is not only a way to satisfy hunger, but also acquaintance with different tastes and a guarantee of healthy development (1). Today there are many different brands. Among them, we selected the best manufacturers of baby food, based on the reviews of parents and expert opinions.
Rating of the top 5 Russian baby food manufacturers according to KP
There are many popular brands among Russian baby food manufacturers. Basically, various purees, juices, cereals and dairy products are presented on the market. There are also formulas for babies, but in smaller quantities.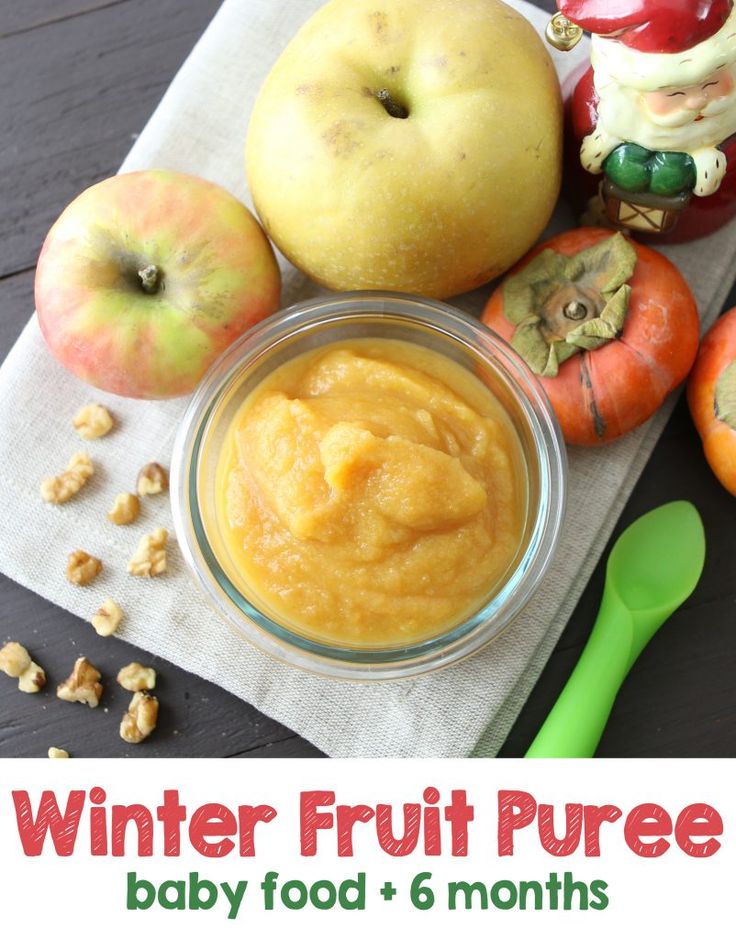 The popularity of food is due to high quality and rather low (in comparison with foreign analogues) price.
1. "Agusha"
"Agusha". Photo: yandex.market.ru
Agusha is one of the most popular manufacturers of baby food in Russia. The trademark appeared in 1992 and has a wide range of products for children of all ages. Newborns are offered powdered milk formulas, babies from 4 months - a variety of purees, sour-milk products, water, older children - ready-made cereals (both dairy and non-dairy), juices, fruit drinks, compotes and fruit bars for a snack.
Thanks to the availability and variety of products, the manufacturer is confidently holding onto the Russian market. The safety and quality of Agushi is also confirmed by some neutral studies. For example, fruit cottage cheese, as well as kefir from this brand, received the highest rating from Roskachestvo (2, 3).
There are mixtures in the product line; a wide range of.
High price for some items.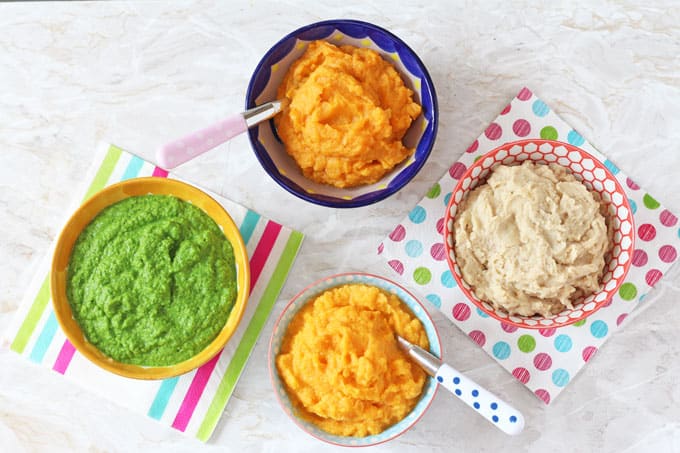 2. "FrutoNyanya"
"FrutoNyanya". Photo: yandex.market.ru
FrutoNyanya baby food brand products are distinguished by a wide range and wide distribution in stores. Among the products of the brand you can find: a variety of cereals (with additives in the form, for example, pieces of fruit or without them), vegetable, fruit and meat purees, water, dairy products, juices, fruit drinks and nectars, snacks. For children prone to acute reactions to certain products, a special line of hypoallergenic food is offered.
Some of the brand's products have received high ratings from Roskachestvo, for example, biocurd, buckwheat porridge (4, 5).
Nutrition from this brand is designed for both the first complementary foods and for babies after a year. The composition contains salt and sugar, which are not recommended for children under one year old.
Main characteristics
| | |
| --- | --- |
| Manufacturer | Progress |
| Assortment | purees, drinks, soups, snacks, cereals, snacks, water |
| Recommended age | from 0 months |
| Year founded | 2000 |
Pros and cons
6 There are hypoallergenic products.
May contain allergenic ingredients (eg sugar).
3. "Grandmother's Lukoshko"
"Grandmother's Lukoshko". Photo: yandex.market.ru
The manufacturer has been present on the Russian market since 1999. The main product is a variety of purees, which are available in glass jars and soft packs. For example, apple puree from this brand received the highest rating from Roskachestvo in all analysis criteria and was awarded the Quality Mark (6).
For older children, prepared meals, meatballs, healthy snacks such as fruit lozenges and biscuits are available. Also, "Babushkino Lukoshko" produces children's herbal teas. Salt in some products is not always welcomed by parents.
The main characteristics
manufacturer
Sivma
Assortment
puree, finished dinner, drinks, fruit pastilles
from 4 months
Founded
1999
Pros and cons
Relatively low price in the segment; varied products.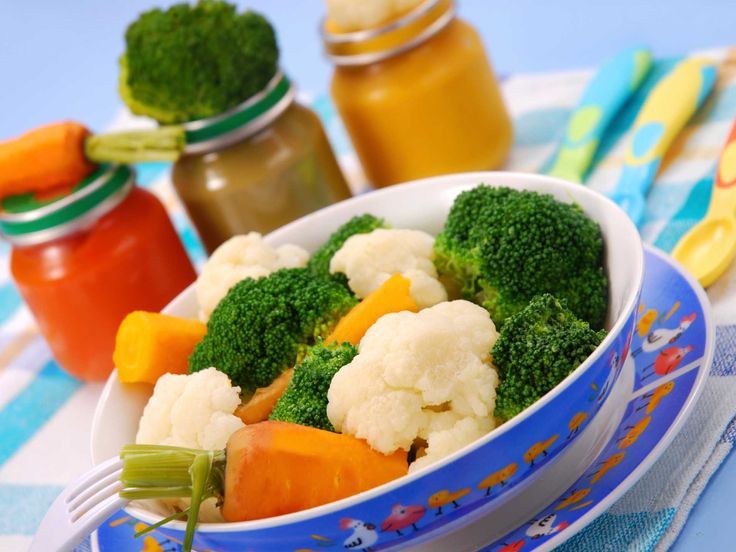 There may be undesirable auxiliary components in the formulation (eg salt).
4. "Subject"
"Subject". Photo: yandex.market.ru
"Theme" offers products for children from 4 months to 3 years. The assortment includes a variety of meat, fish and vegetable purees, dairy products, ready meals and juices. But fruit purees are not presented. Packaging 一 is one of the distinguishing features of the brand. Thanks to special tin cans, the products are reliably protected from sunlight, which prolongs the shelf life. Also, many products of the brand are available in non-spill packages, so it is convenient to take them with you on the road. According to the results of the research, cottage cheese and juice "Theme" received the highest rating from Roskachestvo (7, 8).
5. Diaper
Diaper. Photo: market.yandex.ru
All ingredients for production are supplied from our own farm. The manufacturer claims that thanks to this, it is possible to set fairly low prices for products.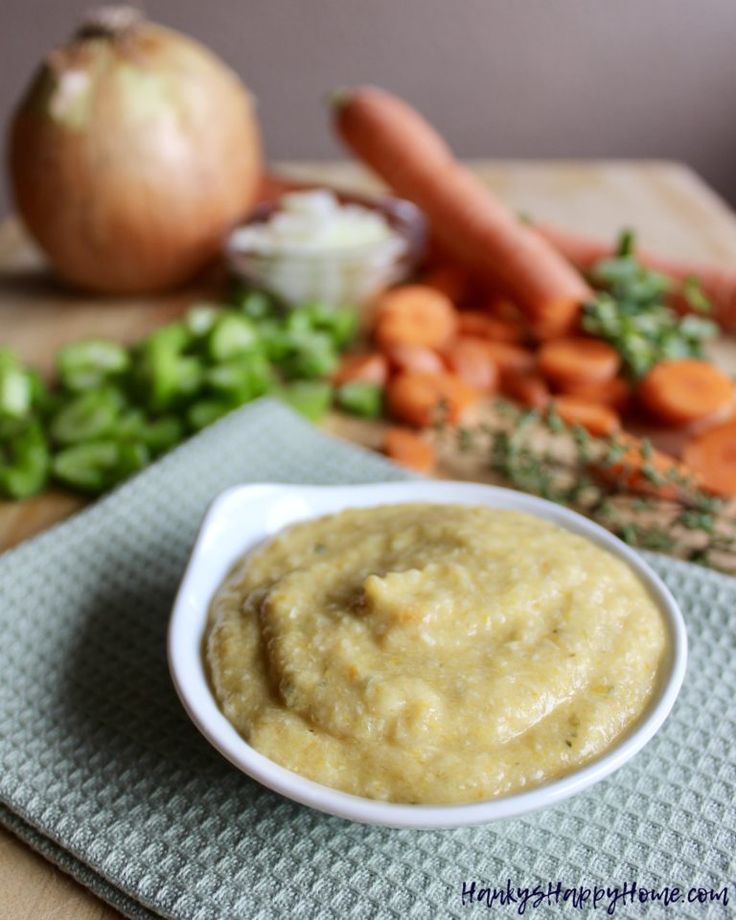 The potential buyer is offered fruit and vegetable purees (some with cottage cheese), soups, various juices and fruit drinks, as well as water. Some of the products are hypoallergenic. The composition does not contain unnecessary components: salt, sugar and preservatives. Meat and fish products are not represented in the product line.
Rating of the top 5 foreign manufacturers of baby food according to KP
There are many foreign companies that produce baby food on the Russian market. A century of history, many years of experience and a good reputation helps to supply the market with quality products, which are preferred by many parents.
1. Gerber
Gerber. Photo: yandex.market.ru
The assortment of the American manufacturer includes products for children from 4 months. In supermarkets and online sites, you can find vegetable and fruit purees, cereals, healthy snacks, juices, and desserts (cottage cheese treats, smoothies, and others). Hypoallergenic food is also provided.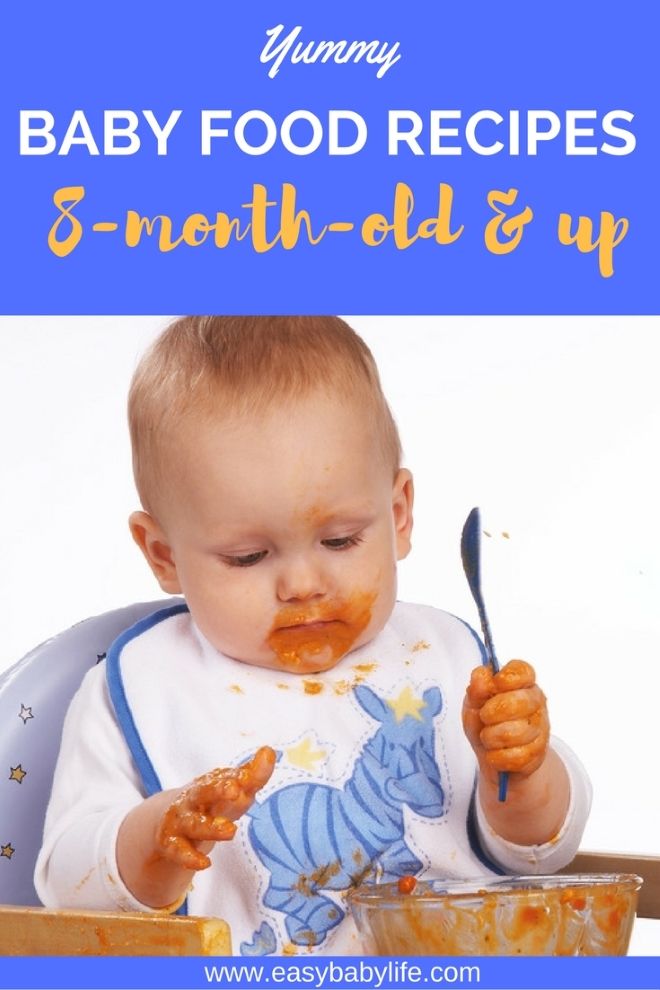 For example, dairy-free buckwheat porridge of this brand is highly appreciated by Roskachestvo experts, who noted the safe composition of the product without dangerous and harmful substances, including no added sugars (
Founded
1927
Pros and cons
Hypoallergenic products; natural composition; high quality.
High price in the baby food segment.
2. HiPP
HiPP. Photo: yandex.market.ru
German manufacturer's products are suitable for children from birth. Infants are offered hypoallergenic powdered milk formulas enriched with vitamins. For feeding - various purees, cream soups, cereals, and as a snack for older children - snacks and dairy desserts.
Country of origin
Germany
Year founded
1957
Pros and cons
Natural composition; There are baby formulas in the assortment.
High price of products.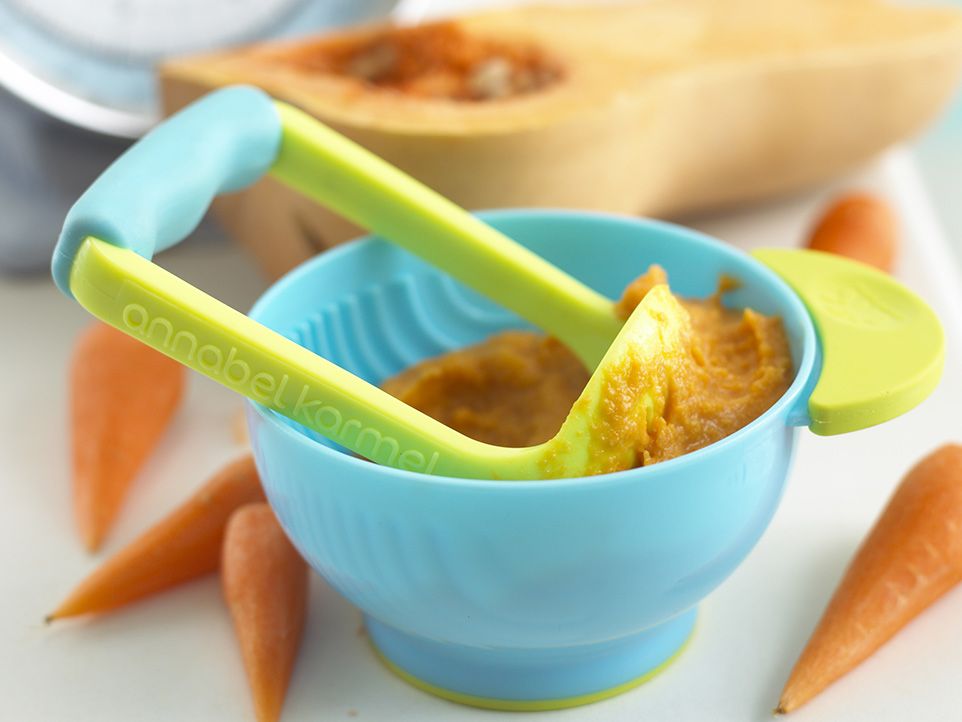 3. Fleur Alpine
Fleur Alpine. Photo: yandex.market.ru
Natural baby food of premium quality. The range includes purees, cereals, cookies and juices - both regular and for children prone to allergies or intolerant to gluten. In addition to the usual products, the manufacturer offers olive oil (from 6 months) and sauces (from 3 years).
From time to time, the products of this brand come under the attention of experts from Roskachestvo and Roskontrol. For example, Three cereals porridge showed excellent results: a good composition with dietary fiber and no foreign impurities, the appropriate taste, color and smell (10), and buckwheat porridge meets the advanced standards of Roskachestvo, except for the increased protein content (11).
Not all products on the official website can be purchased in a regular store. However, they can be purchased on marketplaces.
High price; Not all brand products are easy to find on offline sites.
4. Semper
Semper.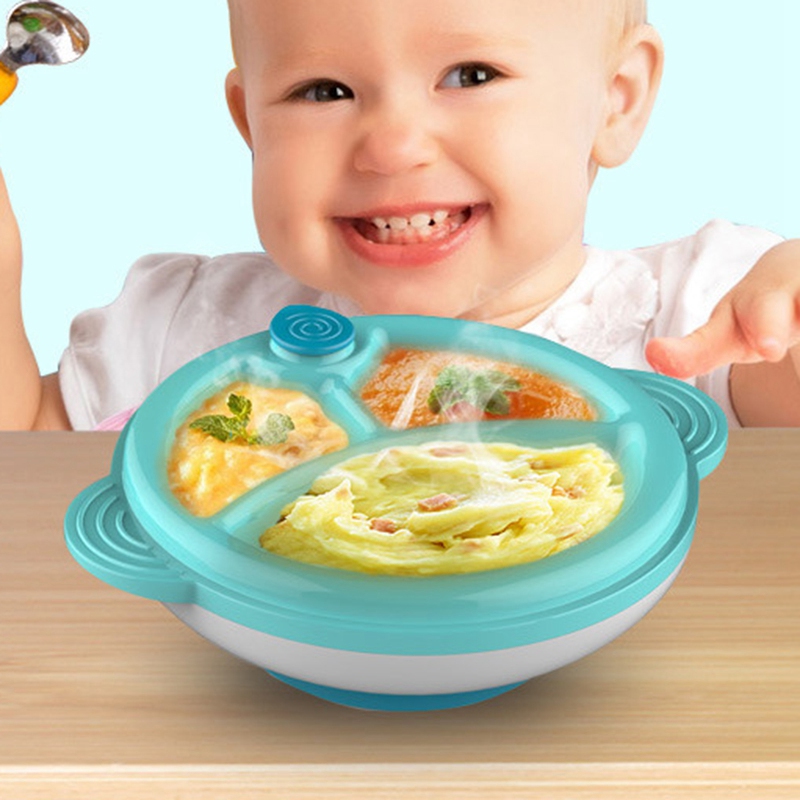 Photo: yandex.market.ru
The Swedish company offers a wide range of products for children of all ages. Dry milk formulas are suitable for newborns, and there are even specialized ones that are best used for constipation. Some of them are designed for babies older than six months. For crumbs older than 4 months, the manufacturer offers a variety of vegetable, meat, fish and fruit purees, cereals, juices and children's tea with vitamins. In addition to the usual products for children, there are wellings — oatmeal and multi-cereal porridges with natural additives, cookies, and meatballs.
Country of origin
Sweden
Founded
1963
Pros and cons
There are mixes in the product line interesting combinations of flavors.
High price in the segment; the presence of starch in the puree; the product according to BJU may differ from that stated on the package.
5. Heinz
Heinz.
Photo: yandex.market.ru
American food company offers a wide range of products at affordable prices. There are fruit, vegetable and meat purees, cereals (dairy and non-dairy), soups and drinks. As a healthy snack for babies from 5 months, special cookies are suitable, and fruit and cream puddings will be a great dessert for older children. You can also find a special vermicelli that will suit crumbs from 6 months. The manufacturer's porridges received the highest rating from Roskachestvo (13). However, some products contain sugar and starch, which many parents of babies do not approve of.
Some products contain sugar and starch.
How to choose the right baby food
A child's menu may differ from another baby's diet, not only due to age, but also due to health conditions (for example, a tendency to constipation or a dairy allergy) and personal preferences. However, the first thing to consider is age. It's also important to keep in mind that your baby's diet should be free of added salt and sugar (14).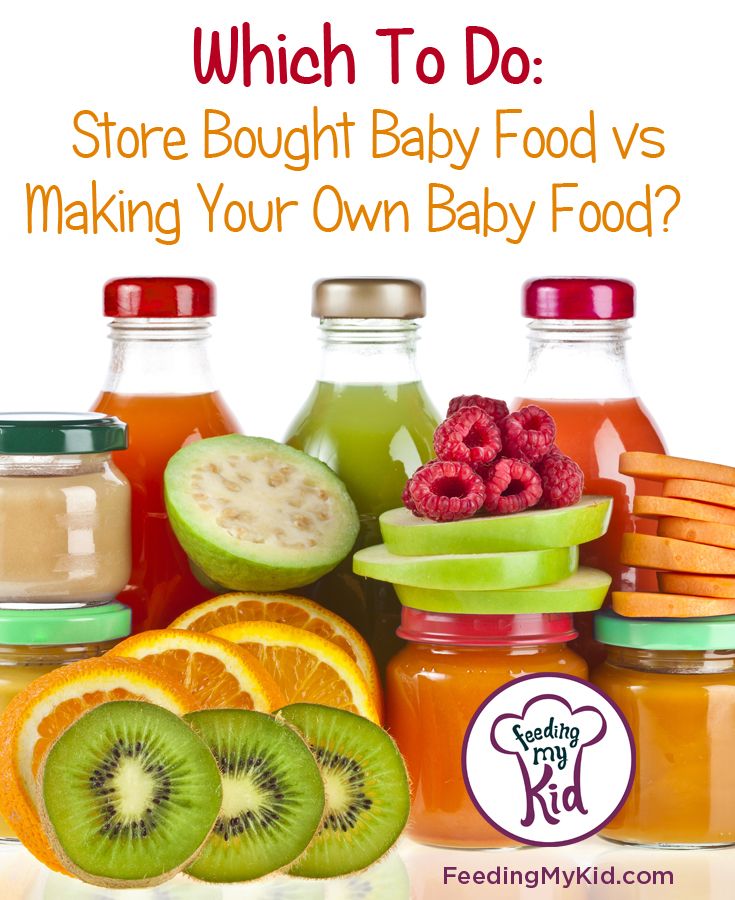 Certain positions deserve some explanation.
Milk formulas
Designed for feeding babies. In fact, they are designed to become an alternative to mother's milk. For the full development of the crumbs, it is necessary that vitamins and trace elements are present in the composition.
Canned puree
Introduced from 4 months. There are fruit, vegetable, meat and fish options. Combinations are also possible. For the first feeding, it is recommended to choose one-component purees from vegetables or fruits.
Porridges
Porridges, as well as mashed potatoes, are recommended to be offered to a baby from 4 months. Thanks to the special processing of cereals, baby porridge is easily boiled, which significantly saves cooking time.
Nectars, juices
You can give your baby juice or nectar from the age of 4 months. As long as it doesn't contain sugar. If available, it is better to wait at least up to 1 year.
Reviews of doctors about manufacturers of baby food
一 Baby food is becoming an object of special attention on the part of the state and parents, 一 says pediatrician Ekaterina Mikhaltsova .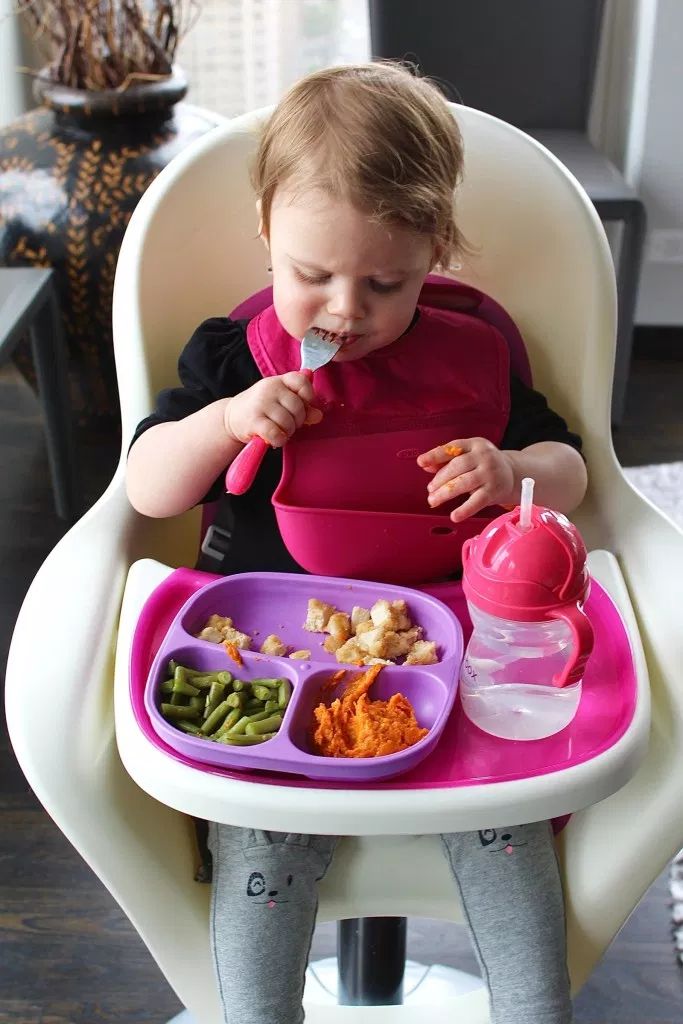 - The main advantages of industrial products and dishes are ease of use, balanced composition and minimal cooking time. However, you must strictly follow the age recommendations and cooking rules indicated on the labels.
- Dairy products and baby food in particular are complex production products where quality control is essential at all stages. Therefore, it is better to trust large manufacturers, - explains sanitary doctor Nikolai Dubinin . - It is important to pay attention to the composition and, before offering the child, taste the food yourself. In general, doctors agree that commercially produced baby food is no worse than home-cooked. And some are even better, due to supplements in the form of vitamins and trace elements.
Popular questions and answers
We answer the most common questions about baby food together with pediatrician Ekaterina Mikhaltsova and sanitary doctor, epidemiologist Nikolai Dubinin.
How to choose food for the first feeding?
Pediatricians recommend starting the first complementary foods with vegetable puree.
Fruits contain a large amount of fructose, which can irritate the lining of the stomach and other organs of the gastrointestinal tract. Of course, the parent himself can boil and grind vegetables to a puree-like consistency, but it is easier to purchase products in the store, since baby food is made in compliance with special technologies, taking into account all the rules and regulations.
Another question is how to choose a brand among such a variety of baby foods. The best solution is to stick with a well-known brand. Large companies care about their reputation, and therefore strictly follow all established quality standards and do not violate production technology.
The next step is to study the information on the label, make sure the quality, evaluate the following indicators:
• Natural composition. Preservatives, salt, sugar and other ingredients must not be present in the composition (at least in products for children under 1 year old).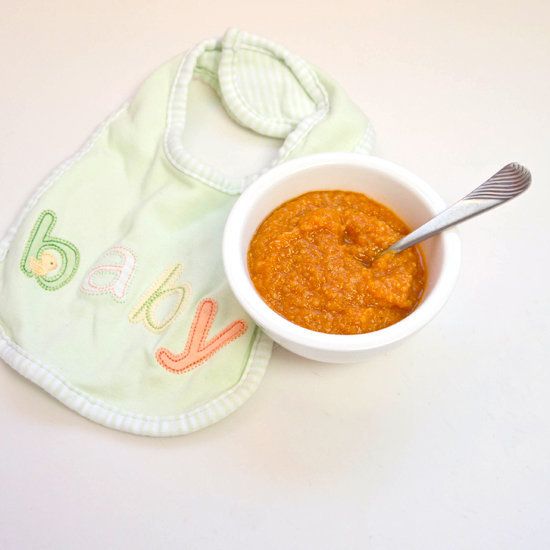 • Consistency (grinding quality). A good puree should be smooth and without lumps.
• Multi or single ingredient . The first puree should contain only one ingredient. The child should get used to a certain vegetable, after which it will be possible to introduce others, adding each one in turn, so that the baby gets used to everything individually.
• Hypoallergenic product. Formula must not contain ingredients that can cause an allergic reaction.
• Package integrity . It is important to inspect the container in detail for dents, scratches or cracks (chips). Tightness must be observed. Don't forget to check the production date.
• Child age appropriate . The age for which this or that product is designed is usually indicated on the packaging in compliance with the recommendations of pediatricians.
When all these factors are taken into account, it can be said that the product is really suitable for the child and will not cause side effects (15).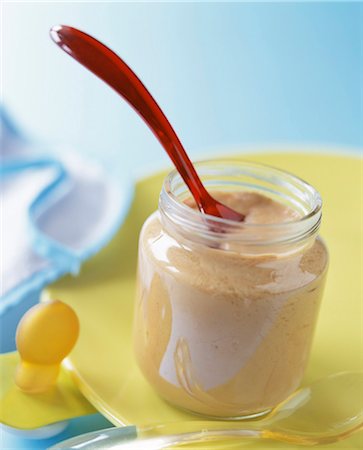 Which of the Russian manufacturers should I pay attention to?
Baby food brand Agusha has been producing products for over 30 years. The assortment has everything you need for a complete diet for kids: dairy products, cereals, fruit, vegetable and meat purees, juices and compotes. The company produces safe, hypoallergenic, complete nutrition for children of all ages. High-quality substitutes for breast milk and subsequent complementary foods are also produced. It is also recommended to pay attention to the manufacturers "FrutoNyanya" and "Theme".
What composition should healthy baby food have?
When choosing puree in jars, pay attention to the composition. The ingredients should be natural, a good option (especially for younger kids) if the puree is a one-component puree - a fruit or vegetable plus water. Please note that the product does not contain salt, flour, starch, dyes and preservatives, and is not too diluted with water. The vegetable itself may contain starch, but its additional additives are very undesirable.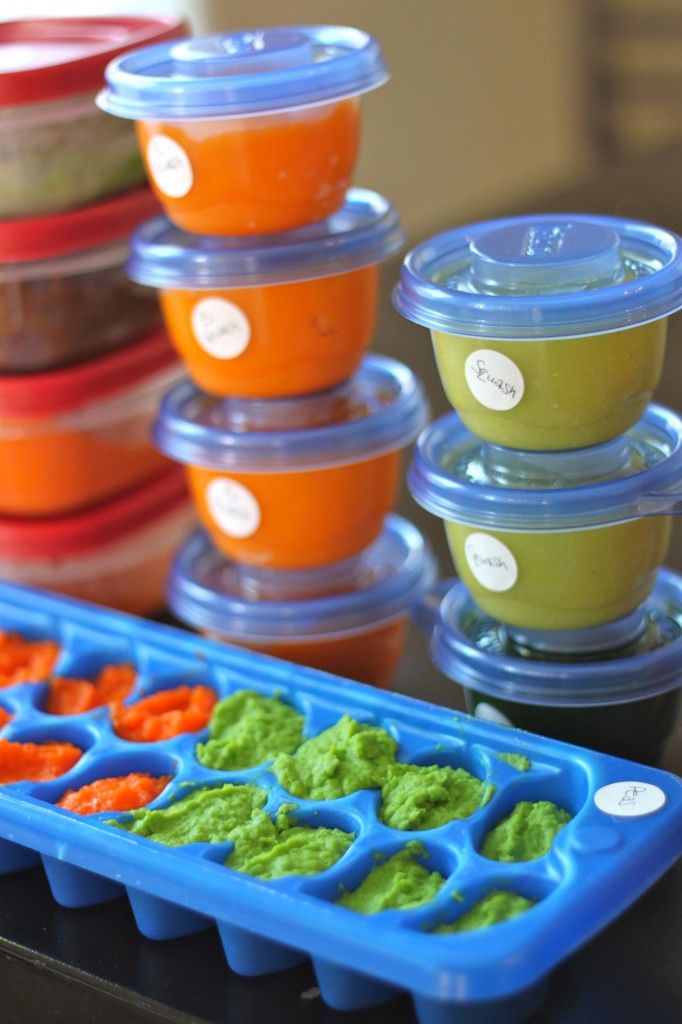 Sources
Once again about baby food. Ladodo K. S. 2003.
Roskachestvo rating. Children's cottage cheese "Agusha". URL: https://rskrf.ru/goods/tvorog-detskiy-fruktovyy-agusha-multifruktovyy-s-massovoy-doley-zhira-3-9/
Roskachestvo rating. Children's kefir "Agusha". URL: https://rskrf.ru/goods/kefir-agusha-s-massovoy-doley-zhira-3-2-dlya-pitaniya-detey-starshe-8-mesyatsev/
Roskachestvo rating. Biocurd "FrutoNyanya". URL: https://rskrf.ru/goods/biotvorog-frutonyanya-yabloko-obogashchennyy-vitaminom-d3-s-massovoy-doley-zhira-4-2-dlya-pitaniya-d/
Roskachestvo rating. Buckwheat porridge "FrutoNyanya". URL: https://rskrf.ru/goods/frutonyanya-pervyy-vybor-grechnevaya-kasha/
Roskachestvo rating. Apple puree "Babushkino Lukoshko" URL: https://rskrf.ru/goods/pyure-fruktovoe-gomogenizirovannoe-sterilizovannoe-dlya-pitaniya-detey-rannego-vozrasta-s-4-mesyatse/
Roskachestvo rating. Biocurd "Theme". URL: https://rskrf.ru/goods/biotvorog-tyema-obogashchennyy-bifidobakteriyami-s-grushey-dlya-detskogo-pitaniya-massovaya-dolya-zh/
Roskachestvo rating. Apple juice "Theme". URL: https://rskrf.ru/goods/sok-yablochnyy-vostanovlennyy-osvetlennyy-dlya-detskogo-pitaniya/
Roskachestvo rating. Buckwheat porridge Gerber. URL: https://rskrf.ru/goods/bezmolochnaya-kasha-gerber-grechnevaya/
Roskachestvo rating. Porridge "Three cereals" Fleur Alpine. URL: https://rskrf.ru/goods/kasha-fleur-alpine-tri-zlaka-/
Roskachestvo rating. Buckwheat porridge Fleur Alpine. URL: https://rskrf.ru/goods/kasha-grechnevaya-gipoallergennaya-fleur-alpine/
Roskachestvo rating. Applesauce Semper. URL: https://rskrf.ru/goods/pyure-iz-yablok-fruktovoe-sterilizovannoe-dlya-detskogo-pitaniya-s-4-mesyatsev-semper/
Roskachestvo rating. Buckwheat porridge Heinz. URL: https://rskrf.ru/goods/grechnevaya-kashka-heinz-bezmolochnaya-nizkoallergennaya/
Baby food safety.