Not holding baby while feeding
Baby bottle propping isn't just dangerous – it's a sign of a broken society
Bottle propping is a dangerous practice that goes back years. But it is now receiving increased attention as society tries to sell a "solution" for everything.
Feeding a baby with a bottle resting upright against something allows the milk to flow without the need for parental hands. And over the last few years, numerous devices that essentially make feeding a baby a hands free (human free?) activity have flooded the market. Promoted as enabling parents to get a break from the proposed monotony of caring for a baby, they sell a solution to a deeply ingrained but skirted around societal issue – that we simply do not value or care for new mothers.
Tragically, bottle propping can be fatal. Young babies may not have the head control or strength to move away from the flow of the milk that is being aided by gravity. Quite simply they can choke to death as they cannot escape from the milk, or inhale it as the bottle becomes displaced.
There is also the very real risk that babies simply end up consuming too much milk if it keeps flowing. Research has shown how babies take more milk from a bottle than they do when they breastfeed (one reason why bottle fed babies can be at a higher risk of being overweight) and this increases if they are encouraged to take more – as a propped bottle would "encourage" them to do.
Yes, an older baby might be able to move their head away, but at what stage? When they've had enough? Or when they really can't stand any more? Small extra amounts of milk every day matter. Those few extra calories can turn into extra kilos over the months. And encouraging a baby to keep feeding when they are full can also interfere with their ability to control their appetite later on.
Then there is the inescapable fact that having a bottle propped into your mouth when you can't remove it can't be the nicest feeding experience. Feeding is about so much more than nutrition. Holding a baby warm and close while being fed is a big part of them feeling secure and loved.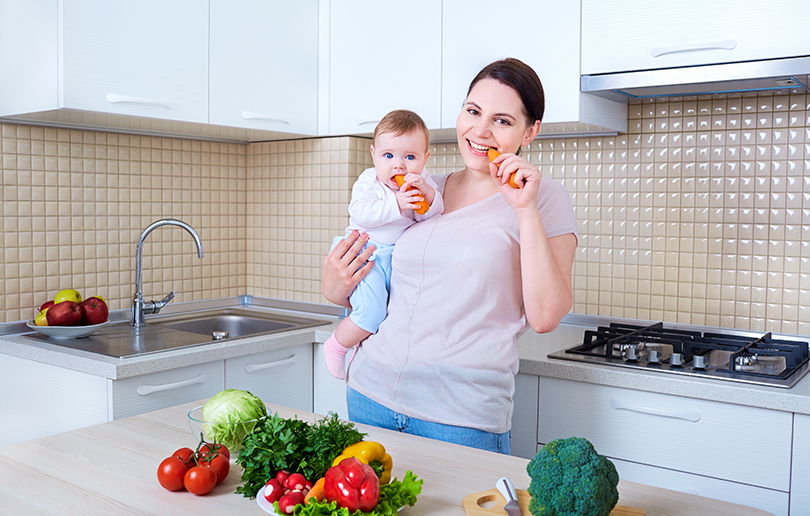 It's no coincidence that the sight range of newborn babies is pretty much perfect to reach their parents eyes at the angle that they would be held for a feed. Skin to skin contact is ideal when possible during feeds, but just the fact that the baby is being fed by a human being increases oxytocin, helping calm them and create general all round lovely feelings.
And no, you don't need to stare endlessly into a baby's eyes at every feed, but there is a vast gulf between that and not even holding a baby.
Hungry but happy. MJTH/Shutterstock
But my real question is: how did we get to a stage where these devices are needed? You can understand their appeal. We now have so many parents who are pretty much doing this on their own. Yes, they might have a partner, but they're often at work all day. Yes, they might have visitors, but how many are there just to coo over the baby rather than do anything useful such as cook a meal, do the washing up, or anything else that might actually help a new mother feel more relaxed? Rates of postnatal depression are soaring.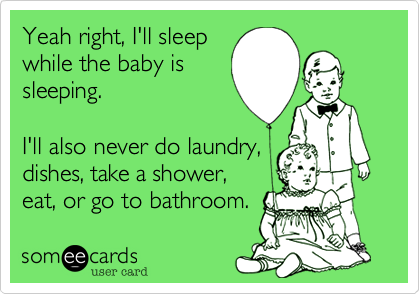 So many new mothers feel isolated and alone. The stress and sheer exhaustion of trying to manage everything on your own, day after day, can be overwhelming.
How on earth have we got to the point where bottle propping is the solution? Why are we ignoring the needs of our new mothers? Why are new mothers literally the ones left holding the baby, day in, day out? Having a new baby is always going to be a huge change. But it doesn't need to be like this.
There needs to be proper postnatal support for new mothers. Professionals who are given the time and the training to identify issues and advise on options. We need partners to have extended, well-paid leave (and indeed in places such as the US, even giving mothers this proper extended well-paid leave would be a start).
There need to be support networks. No mother should be doing this alone. We should track down where the "village" – that extended network of family and friends which share responsibility for raising a child – went to and recreate it.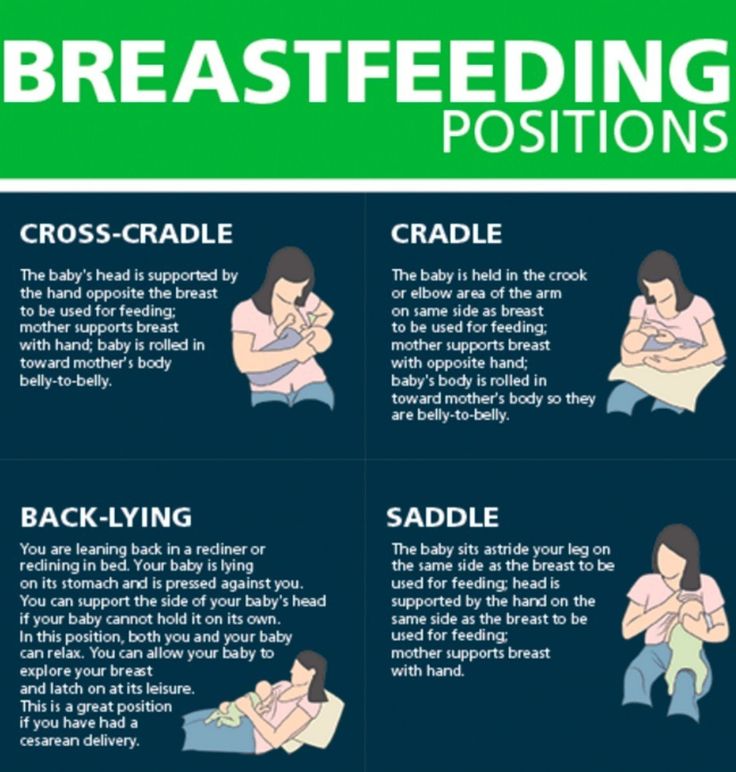 There must be a recognition of how isolating and exhausting caring for a baby can be – and a system in place to catch mothers before they fall.
We need to mother our new mothers, so that mothering with your sanity intact isn't an insurmountable challenge.
And finally, these devices should be recognised for what they represent – a breaking point, a plea for help. Governments must put their money where their mouths are and invest in repairing and supporting a future that is balancing on the edge of being truly broken.
Bottle-feeding problems and solutions | From Tiny Tot to Toddler
Babies can sometimes have trouble feeding. Usually, the problem is temporary. The first thing to do is observe your baby. Try to get a feel for her temperament as well as her feeding and sleeping routine.
Your baby sleeps a lot
If your baby sleeps a lot, you probably wonder whether you should wake her to feed. Knowing what's best isn't always easy.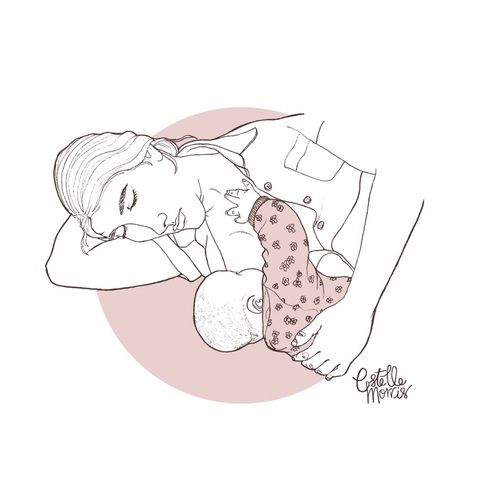 You can follow her routine and let her sleep if she
Wakes up on her own to feed
Is an active and effective feeder
Pees at least 6 times and passes at least 3 stools a day
Is calm and seems satisfied after feeding
Has regained her birth weight and continues to put on weight
In this case, there is nothing to worry about. Babies each have their own routine that develops over time.
You may need to wake your baby up to feed her if she sleeps a lot.
Photo: Marie-Ève Bolduc
Some babies sleep so much they may skip some feedings, especially during the first 2 to 3 weeks. This means they will have a hard time getting all the milk they need. If your baby sleeps a lot and doesn't show the signs described above, you need to stimulate her to drink more.
What to do?
Keep an eye out for signs that she's sleeping lightly (she's moving, making sucking motions, or moving her eyes beneath her eyelids) when it will be easier to wake her up.
Stimulate her: talk to her, massage her back, legs, arms, etc.
Leave her in an undershirt or diaper: babies drink less when they are warm.
See a professional if you're worried or see no improvement after a few days.
---
Your baby drinks very slowly
Babies can't always suck effectively at the start. This is more common among babies who were born a few weeks prematurely (between 35 and 37 weeks of pregnancy). Even full-term babies may need a few days or weeks to get the hang of things. This situation usually improves with time. Be patient: your baby is learning. Some babies, however, will continue to drink slowly even as they get older.
What to do?
Change to a faster nipple.
Stimulate your baby as she feeds by rubbing her feet and tickling her back and sides.
Run your finger under her chin and across her cheeks to stimulate her.
Change her diaper or change her position for a few minutes.
---
Your baby often chokes while drinking
If the nipple you are using flows too quickly and your baby has too much milk in her mouth, she may choke (i.
e., she swallows noisily, coughs and spits up a little milk).
What to do?
Change to a slower nipple.
Take short feeding breaks.
Avoid laying your baby on her back during feeding since milk will flow into her mouth even when she's not sucking. Try to feed her in a near-sitting position so that the bottle is tilted only slightly downward (just enough for the nipple to fill with milk and not air). Your baby will then be able to drink at her own pace.
---
Your baby regurgitates a lot
As long as your baby is happy and putting on weight, regurgitation ("spitting up") is generally nothing to worry about (see Regurgitation).
Some babies drink very fast, and their stomachs expand too quickly. This makes it easier for them to regurgitate, especially if they are very active and start moving around right after feeding.
If milk is coming out of the bottle too quickly, your baby will drink too much just to satisfy her need to suck.
If she regurgitates a lot, the nipple on the bottle may be too fast.
What to do?
If your baby is in good spirits and gaining weight, there's nothing to worry about. You don't need to do anything.
If regurgitation seems to be bothering her, watch her drink. If necessary, try these strategies:
Change to a slower nipple.
Take short feeding breaks.
Try to burp her more.
Avoid laying your baby on her back during feeding. Try to feed her in a near–sitting position so that milk will flow into her mouth more slowly.
Try to keep activity to a minimum right after feeding.
---
It's best to see a doctor if your baby
Seems to be in pain
Projectile vomits several times a day
Wets fewer diapers
Isn't putting on enough weight
Your baby refuses the bottle
Your baby normally breastfeeds, and you want to bottle‑feed her? If she has trouble bottle-feeding or refuses to altogether, see the tips on Combining breast and bottle.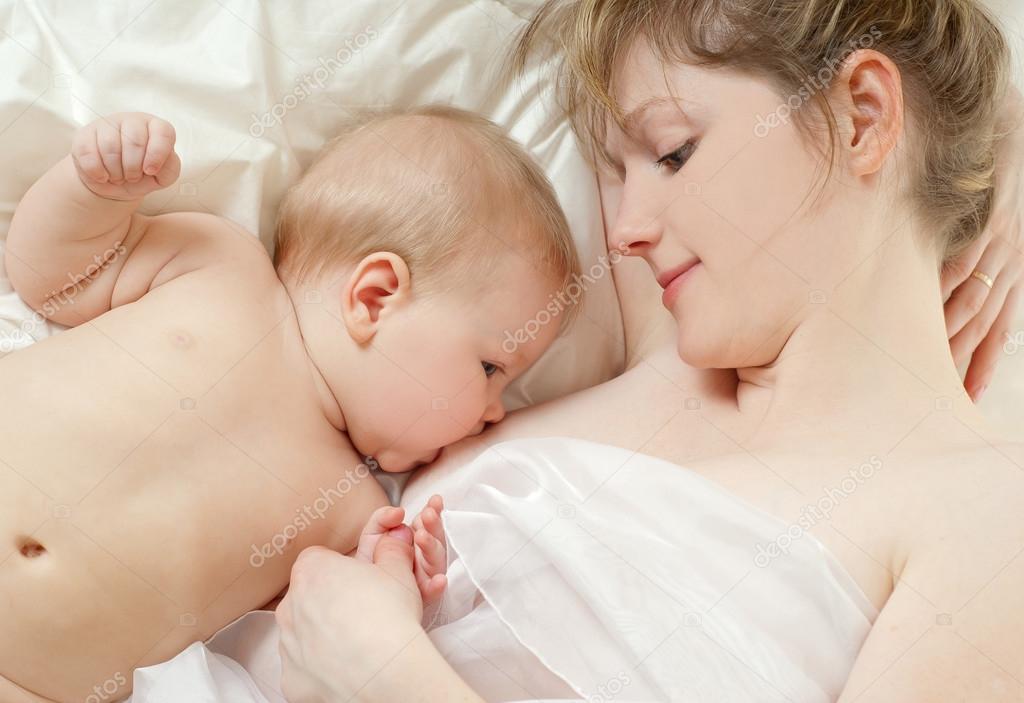 How to help the baby when regulating
Support icon of
Keywords for searching
Home ›!! How to help a child in sprinkling
Home Home ›!! How to help a child in regurgitation
↑ Verki

Breastal feeding - completely special time for mom and her newborn baby. Together with the feeling of closeness and affection that feeding brings, understanding its nuances cannot but raise many questions, including the question of how to help an infant spit up. Regurgitation in a newborn is by no means always the result of a simple pat on his back.

In this article, we'll talk about the basics of helping a newborn spit up, as well as other questions you may have about spitting up.
Why do babies spit up?
Let's get it straight: why do newborns need to burp in the first place? During feeding, children usually swallow extra air - this is called aerophagy.
Spitting up helps prevent this air from entering the intestines, as well as vomiting, gas, and crankiness in the baby. To avoid the return of milk after feeding, you should give the baby the opportunity to burp more often.
How to help a newborn spit up?

During the first six months, the baby should be kept upright in a column for 10-15 minutes after each feed. This will help keep the milk in his stomach, but if the baby occasionally burps anyway, parents need not worry. While carrying your baby in an upright position, you can put a baby diaper or wipes on your shoulder to keep your clothes clean.

We've already seen why spitting up is important, now let's find out how to help your baby spit up. Parents should gently pat the baby on the back with a hand folded in a handful until he burps. Folding your hand into a handful is important because clapping with a flat palm may be too strong for an infant.

Every baby is different and there is no one right position for spitting up.
To get started, you can try the following options:

Sitting position with the baby on the chest. In this position, the parent puts the baby's head with his chin on his shoulder and with one hand supports the baby under the back. With the other hand, you can gently pat the baby on the back. This method is most effective in a rocking chair or when the baby is gently rocking.
Holding the child upright on your legs. With one hand, parents can hold the baby by the back and head, supporting his chin and placing his palm on the baby's chest, with the other hand, you can gently pat him on the back. At the same time, it is important to be careful: do not press the child on the throat, but only gently support his chin.
Holding a baby on your lap while lying on your tummy. Make sure his head is above his chest and gently pat your baby on the back until he burps.

Here are some tips on how best to help your newborn spit up:

Let your baby spit up during feeding. If the baby is restless or has swallowed air, it is worth giving him the opportunity to burp during feeding, and not just after.
When bottle feeding, let the newborn burp after every 50-60 ml.
When breastfeeding, let the baby burp at every breast change.

It is important to let your baby spit up after eating, even if he spit up during feeding!
If your baby is gassy, ​​spit up more often. Also, if he vomits frequently or suffers from gastroesophageal reflux disease (GERD), have him spit up after every 30 ml bottle-feeding or every five minutes while breastfeeding.
How long should a baby be held for it to burp? It's different for everyone, but generally keeping a newborn upright for 15 to 20 minutes after a feed helps the milk stay in the baby's stomach.
Minimize the amount of air you swallow. Gas production and regurgitation result from aerophagia during feeding. The baby will inevitably swallow air, but there are ways to prevent it from swallowing too much.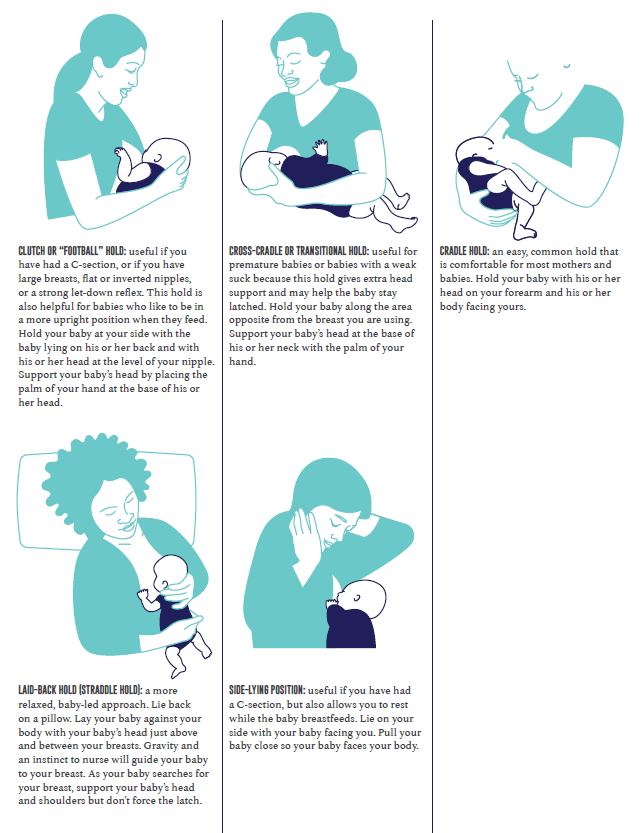 Whether you bottle feed your baby or combine breastfeeding with bottle feeding, the Philips Avent anti-colic bottle with AirFree valve is designed so that the nipple is always filled with milk without excess air, even in a horizontal position, thus preventing the baby from swallowing excess air during feeding.

Reducing the amount of air your baby swallows can help reduce your baby's risk of colic, gas, and spitting up.
Breastfeeding is a wonderful time to strengthen the bond between parent and baby. Every mom and every baby is different, so learning to help your newborn burp properly can take time and practice.
Articles and tips from Philips Avent
Baby+ app
Download the app and track your child's development and growth with trackers, and keep those special moments forever.
Download app:
You are leaving the Philips Healthcare ("Philips") official website. Any links to third party websites that may be included on this site are provided solely as a convenience to you.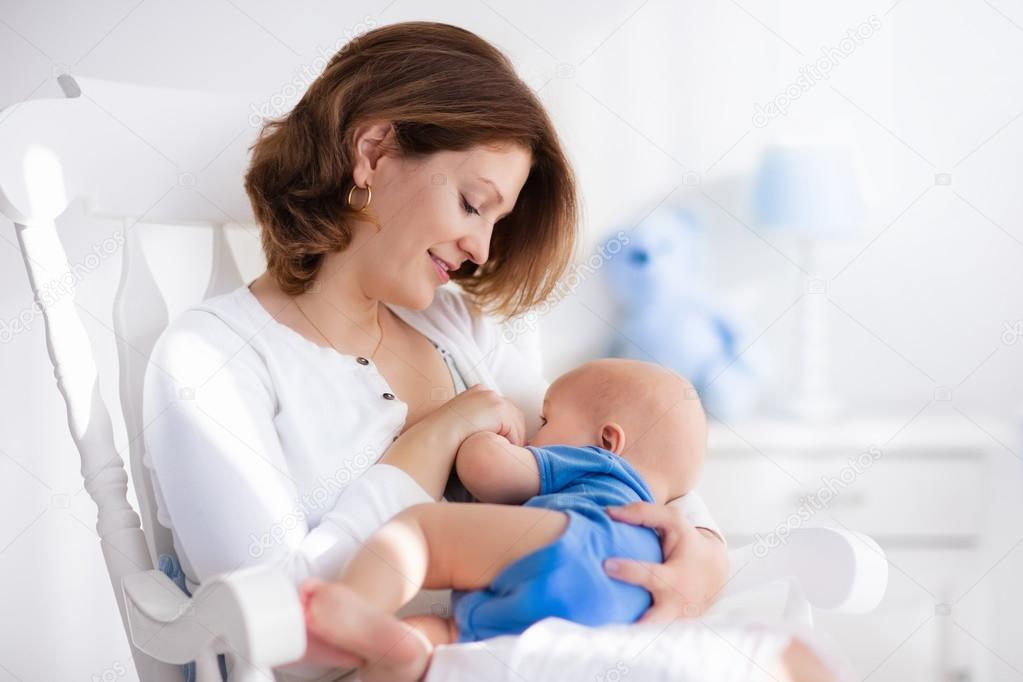 Philips makes no warranties regarding any third party websites or the information they contain.
I understand
You are about to visit a Philips global content page
Continue
You are about to visit the Philips USA website.
I understand
Tips on how to calm a crying baby

Crying is a way for a baby to communicate, but despite its naturalness, it is not out of place to try to calm a crying baby. It is logical that parents will have a question: "How to calm the child?" This may seem like a daunting task at times, but understanding the reasons will help you learn how to soothe a crying baby. Remember: you are doing great. We just want to give you some useful tips to help ease your worries.
If you have any questions or concerns about your baby's crying, seek medical advice. Sometimes crying can be a sign of an existing medical condition, so it's best to pay attention to any additional symptoms right away.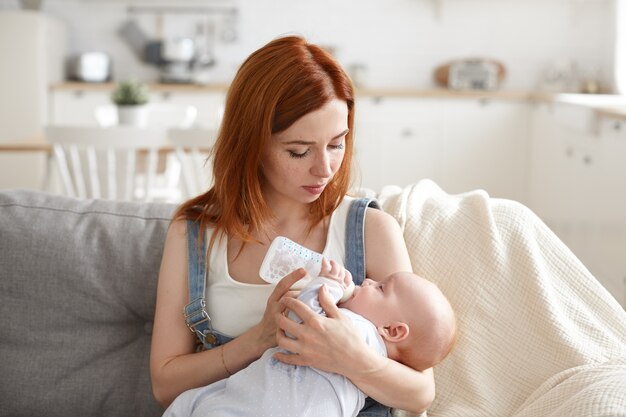 Why does your baby cry

Baby crying is not only natural but also expected, especially during the first three months of life. Babies usually cry for an hour every day for the first few weeks. At about six weeks old, your baby may cry for up to two hours a day, and from eight weeks on, again for about one hour a day. However, remember that all babies are different and cry differently! 1
Crying is a way of saying something is wrong. When it comes to learning how to soothe a crying baby, it's important to understand what exactly is causing her anxiety. Your baby may cry if: 1
he is hungry;
the baby is troubled by belching or bloating;
need a diaper change;
he wants to sleep;
wants to be picked up or rocked;
baby is hot or cold;
baby has colic;
feels uncomfortable: wants to roll over, pressure on diaper or clothes, or tight swaddling interferes with baby;
the baby is teething.
If your baby cries for more than three hours a day and more than three days a week, he may be suffering from colic. However, this is not a reason to panic, and there are several ways to soothe a child with colic. Find out here about colic, its symptoms, and how to soothe a baby with colic.
If you think reflux (regurgitation) may be the cause of your crying, you can learn more about the different types of reflux and how to manage it here.
Be sure to contact your child's doctor if your baby seems ill or has the following symptoms in addition to excessive crying: 1
fever;
shortness of breath or cough;
vomiting;
diarrhea;
rash;
crying worse when the child is picked up or moved;
increased irritability or lethargy.
How to soothe a crying baby

Once you have ruled out some potential causes of crying, you will have a better idea of ​​how to soothe your baby.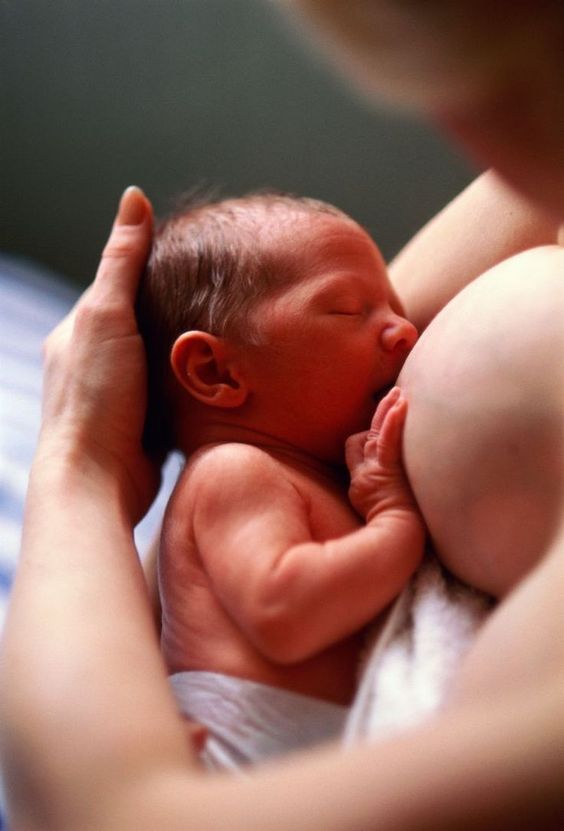 The most important thing to remember is not to get upset and stay as calm as possible.
Here are some tips and tricks on how to calm your baby: 2

1. Swaddle your baby.

One of the most useful techniques to soothe a crying baby is swaddling. When doing this, make sure that you do not cover the child's head and do not overheat him. Don't swaddle your baby too tight: swaddling too tightly can interfere with your baby's natural body position, breathing, and blood circulation: your baby may not like it, causing him to cry. Don't swaddle your baby when he starts to roll over, which usually happens around four months of age.
2. Take the child in your arms and comfort.

When your baby is crying, it's natural for you to want to pick him up. And when your newborn cries for no reason, he probably wants to be picked up. If you're trying to calm your baby at night, try keeping him upright or in a rocking chair until he falls asleep.