Organic food for baby philippines
Baby Food - Shop Happy Baby organic baby food - Chubby Cheeks Baby
Skip to content
Happy Baby Clearly Crafted Apple, Kale and Avocado
Regular price ₱160.00
Happy Baby Clearly Crafted Apples, Blueberries and Oats
Regular price ₱160.00
Happy Baby Clearly Crafted Apples, Pumpkin, Carrots 4 oz
Regular price ₱160.00
Happy Baby Clearly Crafted Bananas, Plums and Granola
Regular price ₱160.00 Sold out
Happy Baby Clearly Crafted Bananas, Raspberries and Oats
Regular price ₱160.00
Happy Baby Clearly Crafted Bananas, Sweet Potatoes and Papayas
Regular price ₱160.00 Sold out
Happy Baby Clearly Crafted Carrot Strawberries and Chickpeas
Regular price ₱160.
00
Happy Baby Clearly Crafted Organic Oatmeal Cereal
Regular price ₱325.00 Sold out
Happy Baby Clearly Crafted Organic Oats and Quinoa Cereal
Regular price ₱325.00 Sold out
Happy Baby Clearly Crafted Pear, Kale and Spinach
Regular price ₱160.00 Sold out
Happy Baby Clearly Crafted Pear, Pumpkin, Passionfruit
Regular price ₱160.00 Sold out
Happy Baby Clearly Crafted Pears, Squash, Blackberries
Regular price ₱160.00 Sold out
Happy Baby Clearly Crafted Purple Carrots, Banana, Avocados and Quinoa 4 oz
Regular price ₱160.00
Happy Baby Clearly Crafted Sweet Potatoes, Mangos, Carrots 4 oz
Regular price ₱160.00
Happy Baby Clearly Crafted Zucchini, Apples, Peas, Quinoa and Basil 4 oz
Regular price ₱160.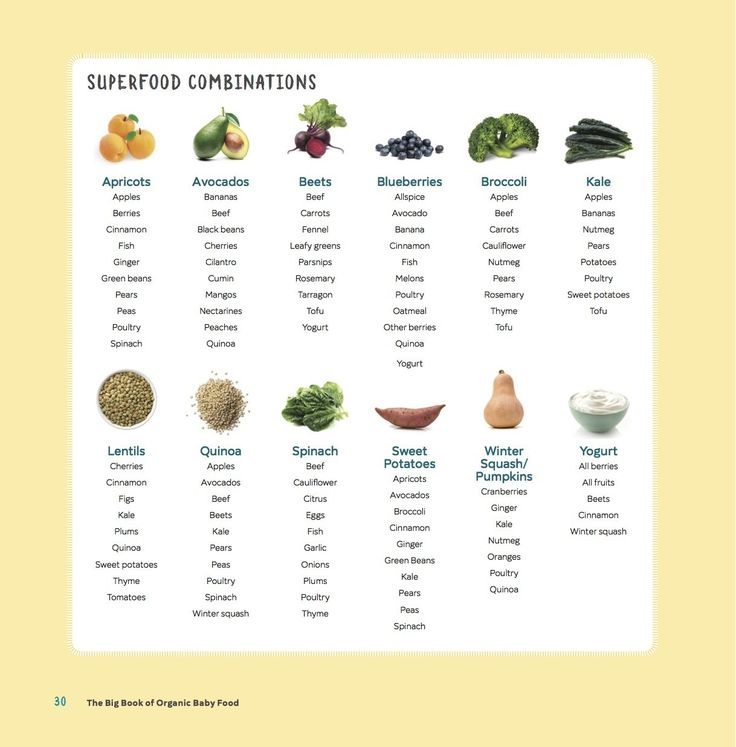 00 Sold out
Happy Baby Organic Baby Cereal - Multigrain 198 g
Regular price ₱375.00 Sold out
Happy Baby Organic Creamies Freeze-Dried Veggie & Fruit Snacks with Coconut Milk
Regular price ₱295.00
Happy Baby Organic Gentle Teethers
Regular price ₱365.00
Happy Baby Organic Gentle Teethers Crackers
Regular price ₱365.00
Happy Baby Organic Oatmeal Cereal
Regular price ₱375.00 Sold out
Happy Baby Organic Puffs
Regular price ₱275.00
Happy Baby Organic Snackers Baked Grain Snack 1.5 oz
Regular price ₱295.00
Happy Baby Organic Yogis / Greek Yogis
Regular price ₱310.00
Happy Baby Organics Stage 2 Savory Blends Squash, Chickpeas & Spinach with Avocado Oil + Sage
Regular price ₱160.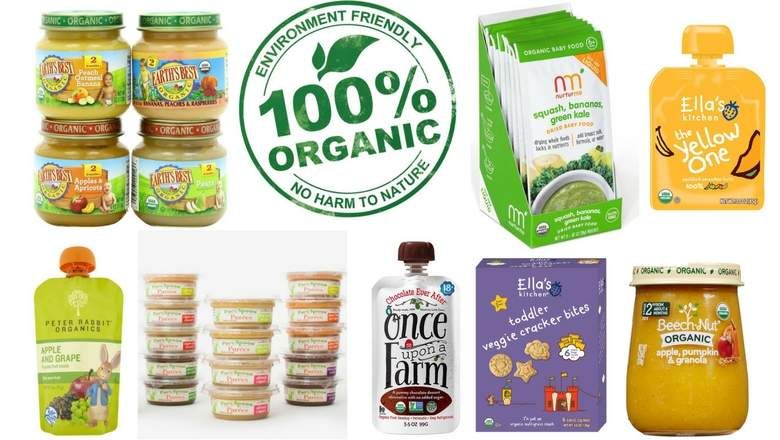 00
Happy Baby Organics Stage 2 Savory Blends Sweet Potatoes with Olive Oil + Rosemary Pouch
Regular price ₱160.00 Sold out
Happy Baby Stage 2 - Bananas, Beets & Blueberries 4 oz
Regular price ₱140.00
Happy Baby Stage 2 - Pear, Mangos and Spinach 4 oz
Regular price ₱140.00
Happy Baby Stage 2 - Spinach, Apple & Kale 4 oz
Regular price ₱140.00
Happy Baby Stage 2 - Pears, Peas and Broccoli 4 oz
Regular price ₱140.00
Happy Baby Stage 3 - Vegetables and Beef Medley
Regular price ₱150.00
Happy Baby Stage 3 - Vegetables with Chicken and Quinoa
Regular price ₱150.00 Sold out
Happy Baby Stage 3 - Vegetables with Turkey and Quinoa
Regular price ₱150.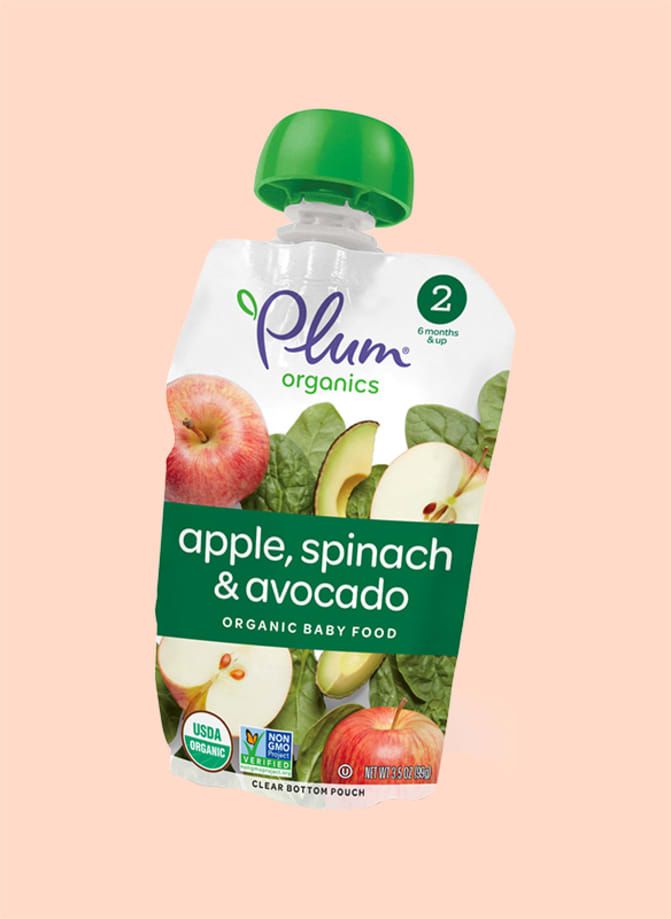 00 Sold out
Happy Tot ABC Multigrain Cookies - Cinnamon Sweet Potato Plus Flaxseed
Regular price ₱345.00 Sold out
Happy Tot ABC Multigrain Cookies - Vanilla Oat Plus Flaxseed
Regular price ₱345.00 Sold out
Happy Tot Love My Veggies Straws Chickpea, Cheddar and Spinach 6-pack
Regular price ₱345.00 Sold out
Happy Tot Love My Veggies Straws Chickpea, Sweet Potato and Rosemary 6-pack
Regular price ₱345.00 Sold out
Happy Tot Organic Apples, Mangos and Kale
Regular price ₱160.00 Sold out
Happy Tot Organic Fiber & Protein Soft-Baked Oat Bars Toddler Snack Apple & Spinach 5-pack
Regular price ₱365.00 Sold out
Happy Tot Organic Fiber & Protein Soft-Baked Oat Bars Toddler Snack Bananas & Carrots 5-pack
Regular price ₱365.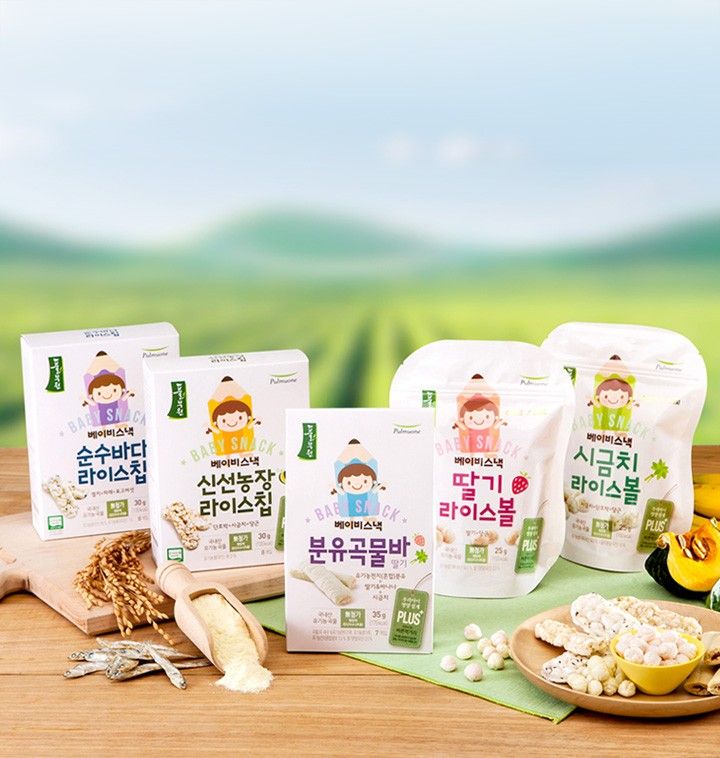 00 Sold out
Best Organic Baby Food for Stage 1 - Blog
Your baby just turned six months and you are excited to give them wholesome baby food. How can you make your baby's first solid food experience special? What food should you prepare that will not only taste good but be also safe and nutritious for your little one?
If you want to make your baby's milestone truly special and safe, give him organic baby food. Remember that it will be his first time to taste something besides breast milk or formula, so you have to make sure that he will enjoy this healthy treat. Going organic in this early stage of your baby's life will give you a positive head start in developing healthy eating habits for your child.
When can I feed my baby stage 1 baby food?  
When your child reaches the age of four to six months, stage 1 baby food can be introduced to supplement breast milk or formula feeding.
These foods are mostly fruit and vegetable purees that can be easily digested by the baby. You may opt to make them fresh by simply steaming and mashing fruits and vegetables, or save time and getting ready made wholesome stage 1 baby food. Be sure to choose products that are organic and free of unwanted chemicals and preservatives. Try brands like Earth's Best and Happy Family premium baby foods that are certified organic.
Carefully observe your baby for signs that will indicate that he is ready to eat stage 1 baby foods. He should be able to lift his head independently and sit with minimum support. He shows interest for food by reaching for it whenever he sees you eating. If these signs are present, get ready for this exciting food adventure with your baby.
Organic or Conventional Stage 1 Baby Food?
Even at this early stage in your child's life, choosing between organic or conventional baby food is a crucial decision to make for parents.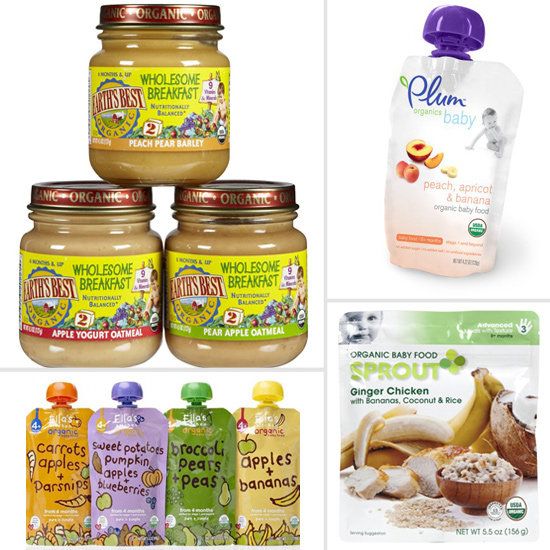 You are resolute to give the most nutritious and safest food to your baby so you consider all the factors and information at hand. Always remember that your decision will affect your intention to let your baby explore new food flavors and develop healthy eating habits as he/she grows up.
Organic baby food for stage 1 may be the best choice. Keeping your baby's health and safety as your top priority is an effective motivation to stick to your decision to go organic.
Limiting your baby's exposure to harmful chemicals is important since his immune system is not yet fully developed. Organic fruits and vegetables are grown free from pesticides while organic brands such as baby cereals are preservative-free. The long-term benefits of feeding your baby organic food outweigh the time and effort you invest in preparing these healthy foods.
If you want to make sure that your baby's food is prepared in the cleanest and safest way, you can buy organic fruits and vegetables (apples, papaya, carrots, or squash) and make thin and runny purees on your own.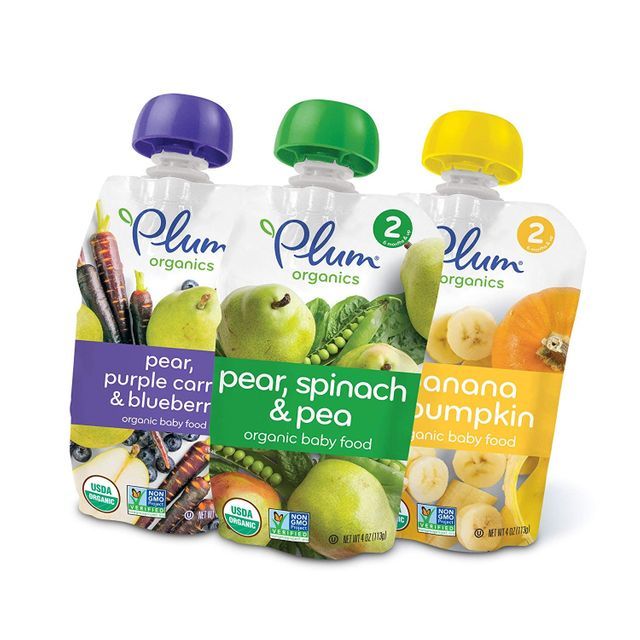 Just make sure to have the perfect consistency that is easy for your baby to swallow and digest.
Conclusion
More parents are convinced that organic baby food for stage 1 is the healthiest and safest way to feed their children. In choosing to feed your baby organic food, you are not only committed to protect your child's health but also help reduce pollution and keep the environment safe for all the children by supporting organic products.
Beyond Healthy and Safe Food for Your Baby
There's no guarantee that starting your baby on solids will be easy. To know how more about how often and how much, as well as the allergy risks involved, consult with your pediatrician regarding the introduction of wholesome stage 1 baby food.
Sources:
http://wholesomebabyfood.momtastic.com/stage1_homemade_baby_food_recipes.htm
https://mommyhood101.com/best-organic-baby-foods-2017
http://time.
com/2914155/organic-food-children-health/
http://www.livestrong.com/article/553220-can-babies-eat-lying-down/
Products You Might Be Interested In
  

Happy Baby Organic Carrots Jar Stage 1

Goodness by the spoonful, this simple recipe blends organic green beans. Our Clearly Crafted ingredients can be traced back to the farm for confidence in every bite.

  

Happy Baby Stage 1 Mango

Happy Baby Stage 1 Mango is made for Stage 1 eaters. It contains single fruit puree of organic fruit with no artificial flavors for babies four months old and great for any little one exploring the world of solid foods.

 

Happy Baby Stage 1 Prunes

Prunes are a happy-belly staple for stage 1 eaters. Happy Baby's puree is kept simple, made with delicious dried plums. It has the perfect consistency and silky smooth texture.
Disclaimer: The information provided is for educational purposes only and does not constitute medical advice. Always seek the advice of your physician or qualified healthcare provider with any questions or concerns about your health. Check with your doctor before beginning any nutrition or exercise program. Never disregard or delay seeking medical advice because of something you have heard or read in this article or the internet.
With a child in the Philippines: useful tips
Are you going to travel to the Philippines with your child? Then this article is for you. When and where to fly, how best to get to the Philippines, where to live, how to feed a child, how to treat, what to do.
When to go: the best months to travel to the Philippines
Do Russians and Ukrainians need a visa to the Philippines0006
Foundation in the Philippines: how to feed a child
How to treat a child in the Philippines
Danger, which can wait for
When to go: the best months to travel to the Philippines
in the Philippines are divided by the seasons differently than ours.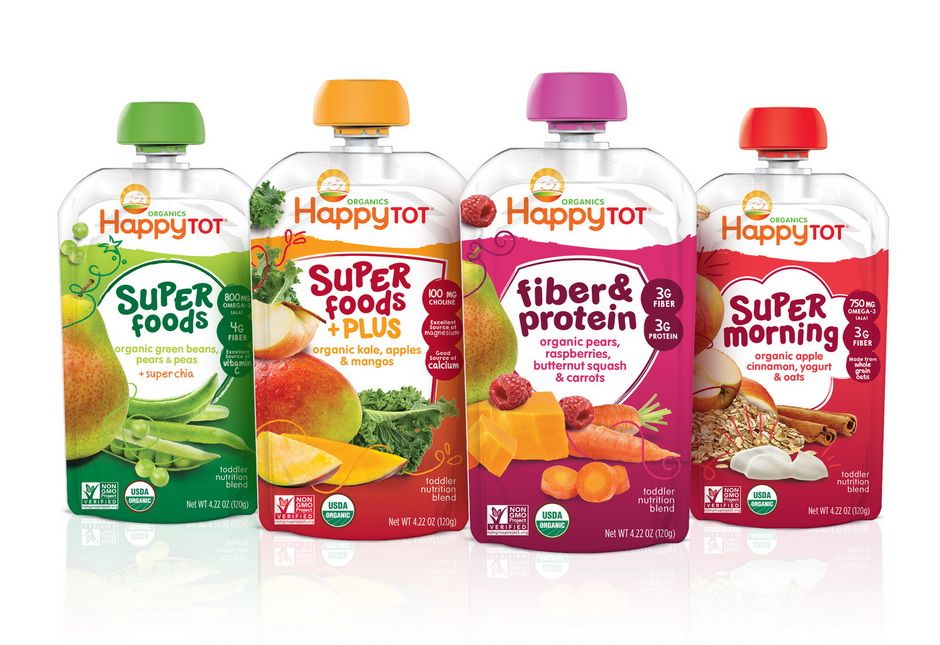 There is no spring, summer, autumn and winter, but only seasons: dry and wet. The best time to visit the archipelago is from November to April. Then the Philippine Islands are relatively dry and there are practically no typhoons.
Speaking of typhoons. The northwestern part of the archipelago suffers most from them. Recently, typhoons have also been frequent on the southern islands. At the end of 2012, about two thousand people died on the island of Mindanao.
Of course, when traveling with a child, it is better to choose the central and western islands. However, even if you decide to go north, be aware that local authorities know about the elements in advance and a few days before serious natural disasters they notify and evacuate residents in time.
Do Russians and Ukrainians need a visa to the Philippines? Then a stamp, the time of stay in the country can be extended at the immigration office up to 59 days by paying a fee. You can stay in the country, constantly extending the entry stamp, for up to two years.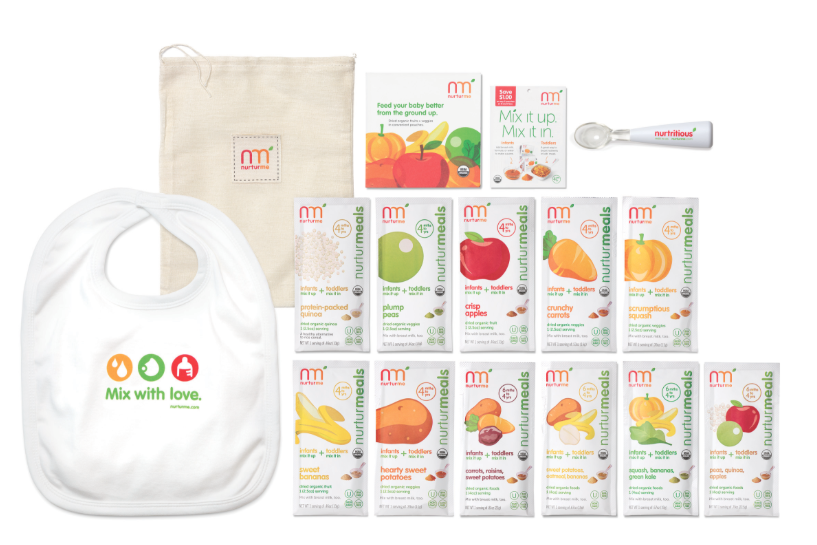 The same applies to Ukrainians. The only difference is that Ukrainian citizens need a visa to enter the Philippines. It can be obtained in any country in the world where there is a consulate or embassy of the Philippines. For example, self-obtaining a visa in Kyiv takes only about five days. You need a passport, round-trip tickets and a hotel reservation for five days. No certificates of employment, bank statements and other things are not needed.
How to get to the Philippines
There are no direct flights to the Philippines from Russia and Ukraine. The cheapest way to fly with one change is in Hong Kong. You can consider options through Singapore, Kuala Lumpur, Bangkok, Beijing and Ho Chi Minh City or Hanoi. See also connections in the UAE.
How to buy plane tickets yourself - in a quick guide.
Where to live: hotels, guest houses, rental houses
There are no problems with housing on the tourist islands of the Philippines.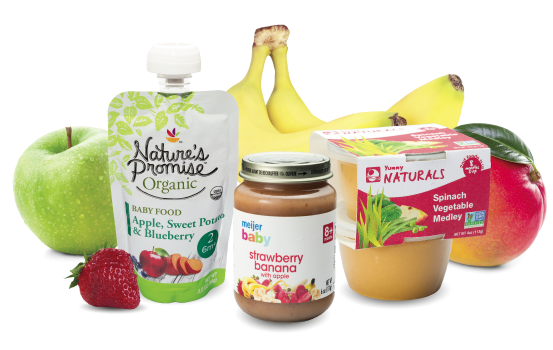 Do I need to say that the more popular the place, the more money you will have to shell out for housing? For example, in Boracay on New Year's holidays, the cost of a room in a glamorous hotel with a swimming pool on the first line can reach several hundred dollars a day. At the same time, in Cebu you can find inexpensive budget housing for 500-800 pesos ($12-20). If you are going to a popular place during the peak season, it is best to book your hotel rooms in advance. If the island is not so popular with tourists, then it is more profitable to find accommodation on the spot upon arrival.
Instructions on how to book a hotel on the Internet yourself.
As for the island of Palawan and the city of Puerto Princesa, where we live, the starting price of a room in a guest house is 350 pesos ($9). Rent houses from 8-10 thousand pesos per month ($200-250). It's cheaper than renting houses in Vietnam or Thailand.
If you've decided to travel for a long time and rent a house in the Philippines, read these helpful tips on how to do it right.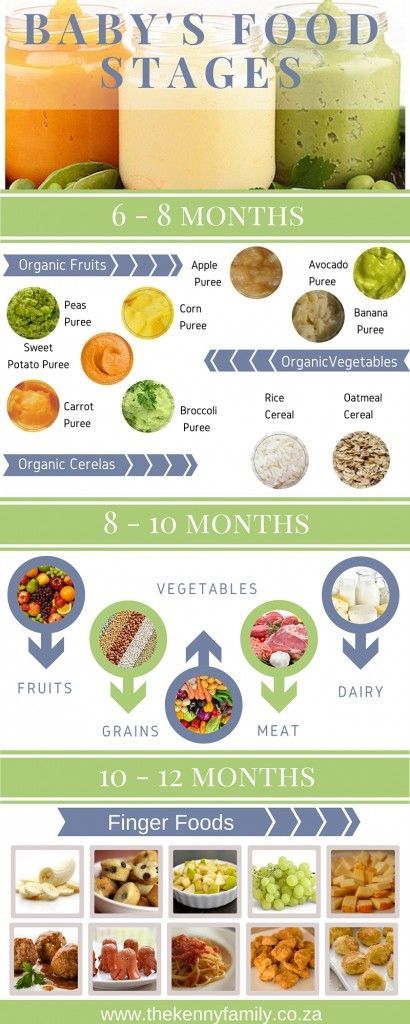 Food in the Philippines: what to feed your baby
Filipino cuisine, unlike Vietnamese or Thai, is most similar to European cuisine. The dishes are not spicy, the taste is familiar. Filipinos are barbecue lovers. On the grill, they fry everything from meat and fish to exotic seafood and vegetables. A child in the Philippines can be fed rice, meat and fish, fruits, milk or yogurt. Dairy products are quite expensive. For example, a can of yogurt costs 30-40 pesos (about a dollar), a liter carton of milk in a tetra pack costs about 70 pesos ($1.75). Sour cream and cheese are sold in large supermarkets, but they are also quite expensive.
Filipinos speak English well, so you can order a special meal for your child in any cafe. Ask to boil fish or meat, stew the usual vegetables.
Learn more about how to feed your baby in Asian countries.
How to treat a child in the Philippines
When traveling with children, you need to foresee everything in advance.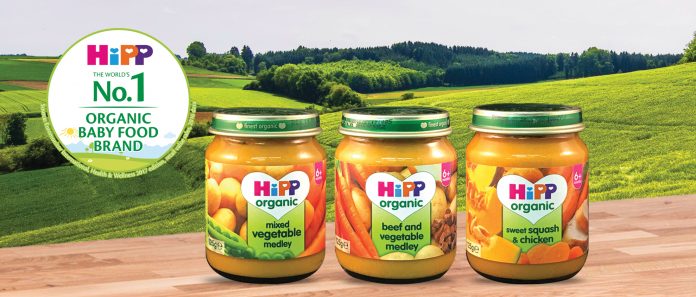 I always advise you to find in advance on the Internet a good clinic or doctor in the place where you are going. Check with your insurance company a hundred times whether there are hospitals in that city with which they cooperate.
If you are unable to use your insurance policy or you are driving without it, there are a few things you need to know. Medicine in the Philippines is inexpensive. An appointment with a doctor in a clinic usually costs 200-250 pesos ($5-6). How much can a blood test cost?
More about what medicines to take on a trip with a child
What to do in the Philippines with a child
The Philippines is primarily a beach holiday. Specify the quality of the beach in the chosen place in advance, see photos on different forums. On the Philippine Islands, the beaches are very different, there may be "bounty", as in Boracay, or there may be dirty pebble ones, as in Cebu.
The nature in the Philippines deserves a separate post, but still.
.. Unique nature reserves, volcanoes and waterfalls, the purest mountain lakes and the magnificent underwater world of the Pacific Ocean! About diving in the Philippines - read a separate post. In the Philippines, you can see for yourself and show your child rare and endangered animals, some of which are found only in this part of the world.
Temples and architectural monuments. The amazing legacy of the Spanish colonialists is still preserved on many Philippine islands. Fortresses and ancient churches in the Spanish style will not leave you indifferent. On the other hand, there are places on the archipelago that are completely untouched by civilization. For example, the tribes on the island of Palawan. People there live high in the mountains and do not use modern gadgets.
Dangers that may await
How is it on the other side of the world? Every traveler asks himself such a question, going to an unfamiliar place. For traveling with a child, this issue is most relevant.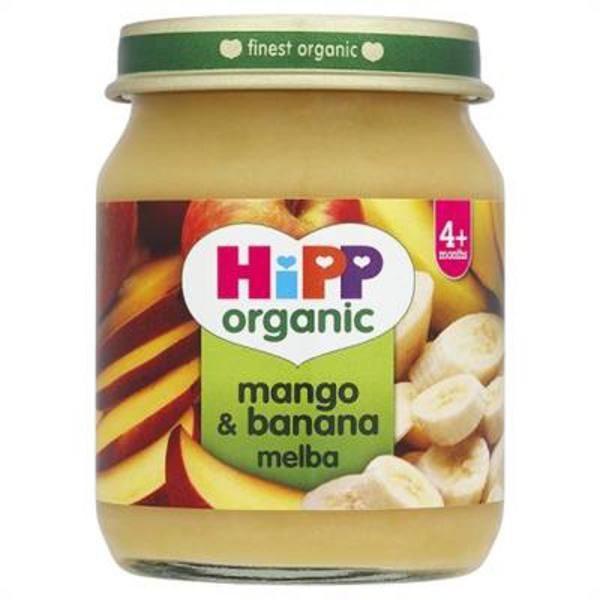 Parents just need to know what to watch out for in the Philippines.
Typhoons. Typhoons were briefly mentioned above. If you find yourself in this situation, don't panic. Strictly follow the recommendations of the authorities. If you need to pack your things and leave for a safe place, do it without thinking. Do not take too much, only the most necessary: ​​dry change of clothes for you and the child, documents, first aid kit, equipment that you value. Take some food that doesn't spoil. We have experience in evacuation in case of a tsunami threat in Thailand, if you prepare well, then everything is not so scary.
Mosquitoes and unpleasant diseases. Remember, if the child has a fever, and there are no other signs of illness, you should immediately go to the doctor and examine the blood. Dangerous diseases such as Dengue fever or malaria can start this way. Diseases are often carried by mosquitoes. In order not to get infected, you need to carefully smear yourself and the child with repellents before leaving the house in the evening.
It is better to buy mosquito repellent cream on the spot. Do not panic: dangerous areas where there is malaria are usually closed to tourists. They do not build hotels there and do not accept guests from other countries. But still, reinsurance does not hurt, especially since dengue fever can be ill in any Asian country.
Animals and jungle. Of course you won't go on a jungle trek with kids. This is not only exhausting, but also dangerous. In addition to large wild animals, there may be poisonous snakes, spiders and other threats. If you decide to go on your own, wear clothes that cover the entire body. Jeans and sneakers, a sweatshirt with long sleeves are better on your feet. Hot? Nothing, but it will help to protect yourself from dangers.
Sea and marine reptiles . Take all precautions on the beach. The sun is just as dangerous on cloudy days as it is on a sunny day. To avoid burns, it is enough to put on a baby a T-shirt that covers the shoulders, and smear the rest of the skin with cream.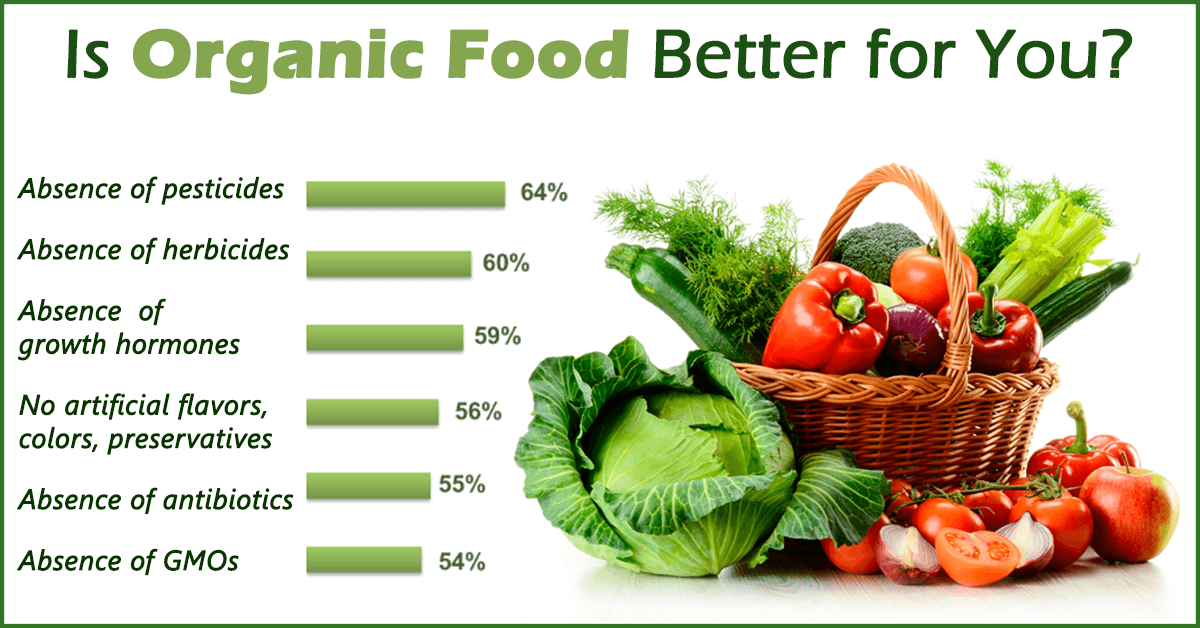 The ideal option is swimming and walking along the beach in crocs. There may be poisonous sea urchins or sharp shells in the water.
In general, the Philippines is a great place to travel with a child. If everything is done correctly and prepared in advance, then you can ensure yourself a calm and interesting vacation, in which there will be only pleasant adventures.
Organic farmers — AgroXXI
It is not the method of cultivation that determines the usefulness or harmfulness
We recently published a material by S. Belkov about the forthcoming legalization of the so-called "organic farming" in Russia, in which he expressed his concerns about the appropriateness of this step.
In connection with this, says S. Belkov, I want to make a responsible statement. The article was a little less than a joke in its entirety. I myself am generally not against "organic" products. Moreover, from a consumer point of view, I don't see any difference between "organic" and "GMO" at all, as long as proteins, fats and carbohydrates (BJU) are normal in food and other important components are present.
Because it is not the method of cultivation that determines the usefulness or harmfulness.
However, the methods of "organic" production and sales are extremely unsympathetic to me. I have never in my life seen a single statement from conventional food manufacturers that "organic" food is worse and more harmful. Haven't seen GM canola growers scaring "organic" canola oil. I have not even heard about the dangers of "organic" corn or apples from any GMO. But on all sites and in all statements of producers of "organic" food, the harm of any "inorganic" is certainly present and is the key idea.
A case in point is the situation in the Philippines. There live useless Filipinos. And they have children. Many of these children, and indeed their parents, are deprived of the benefits that surround us. Deprived of the most common full-fledged BJU with vitamins. Today we have forgotten that the abundance of "bad" food from the point of view of history is an exception. And in the Philippines, and not only there, they remember.
Every year, many children lose their sight and die from a lack of vitamin A in their diet. Globally, hundreds of thousands.
The Philippines is close to allowing golden rice. It could improve the health of many, since it is rich in beta-carotene, which ordinary rice is completely lacking. But it creates a new problem. It is genetically modified, and there are producers of "organic" rice in the Philippines. Who write petitions, demanding to stop the genetic threat. Filipino "organic" farmers are not stupid at all, and have very well absorbed Orwell's concept of doublethink. They assure that the consumer does not need any GMOs at all, but only the most useful, clean, "organic" products. Without beta carotene. Who needs these Filipino children at all, it would be easier for everyone without them.
Surely there are other ways to overcome trouble?
Of course there is! There is always an alternative. The presence of leather shoes does not negate the possibility of making bast shoes.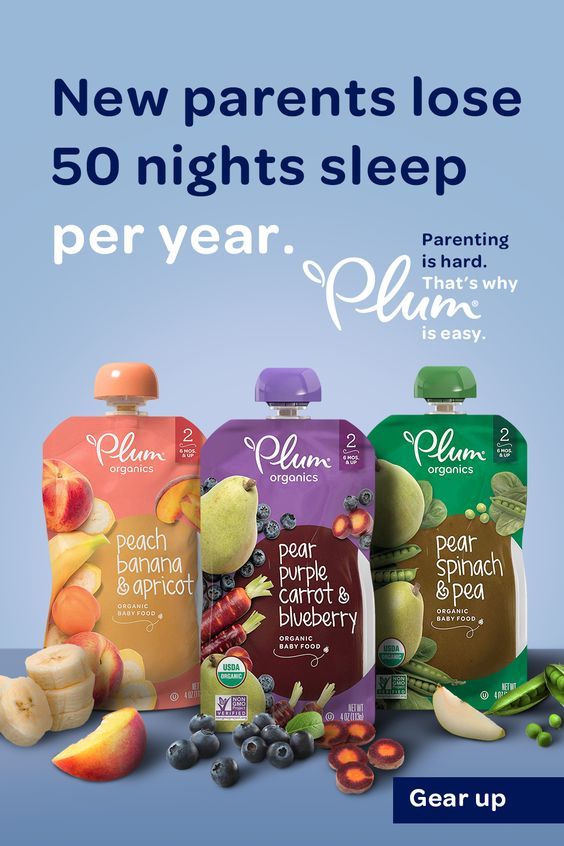 The existence of cars and mopeds does not in any way prohibit cycling. You can distribute vitamins to children or feed them carrots, even if they are "organic". Only "organic" farmers will not do this. This is not their method and not their goal. The best way to boost demand for bicycles is to ban motorcycles and cars. And also airplanes. Just in case.
Okay, at least the benefit to an ordinary person would be from "organics" - it would be possible to forgive, balancing the evil done. It would be nice if there were at least some outstanding differences in quality. So there is nothing. Nothing at all. Any research stubbornly reproduces the banal fact that "organic" food is no different from the point of view of health from the usual, and ordinary - from GM food. Even "organic" certifying bodies confirm that they issue the badge simply for meeting the standard of production, and not for the quality of the product. Organic, like GM, is a process, not a result. Only "organic" producers around the world persistently tell us about the exceptional usefulness of their products and the dangers of any other.
But the market is growing! People are paying! People can't be wrong, can they? They can. Strictly speaking, people are so arranged that they cannot but make mistakes. Especially when they are deliberately deceived. Yes, the label "organic" is only an indication of the method of production, but not much is needed to bring a person to the right conclusions.
"Organic" growers are masters at this. They know that science is not on their side. They know what a "naturalistic" mistake is, they know a person's natural craving for everything "traditional" and familiar, and they actively use it. They are very skillful in intimidating everything new, especially if this new is connected with science. They have long and deliberately been involved in a large-scale, concerted campaign to deceive the consumer. Tobacco marketers and homeopaths would envy their skills.
The authors of the market review of "organic" products came to the same conclusion after studying positioning, advertising, market behavior of "organic" producers and consumers' attitude towards them.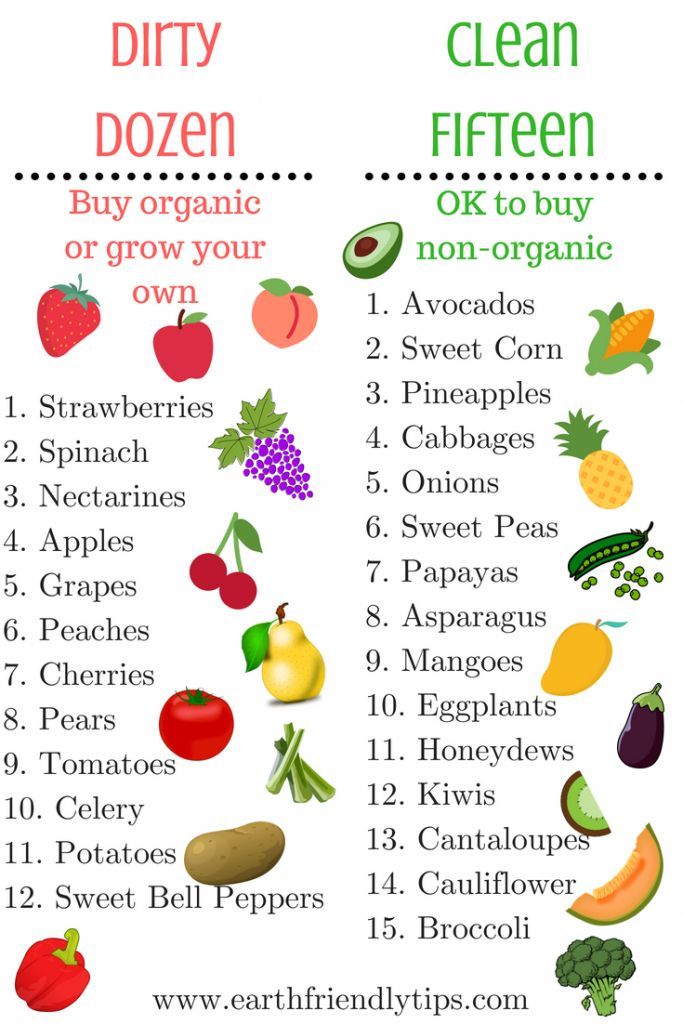 It's not just about dishonest advertising and unsubstantiated claims of outstanding product quality, which are the main drivers of the yearly growing demand. All "consumer" non-profit organizations that promote the harm of pesticides and GMOs are sponsored directly from sales of "organic". It's comfortable. The consumer, through the "organic" margin, independently pays for the services of misinforming himself and, as a result, is ready to pay even more for these services. He pays a little more through taxes, because "organic" standards are somehow controlled by the state, and their production is subsidized.
Russia is no exception. It is enough to listen to what amazingly "professional" comrades from the Ministry of Agriculture of Russia and Rospotrebnadzor are broadcasting about GMOs and "organics". About the urgent need to ban the first and maximum support for the second, including through budget injections. We will, we will pay, everything and without fail. Because the state wants us to be healthy.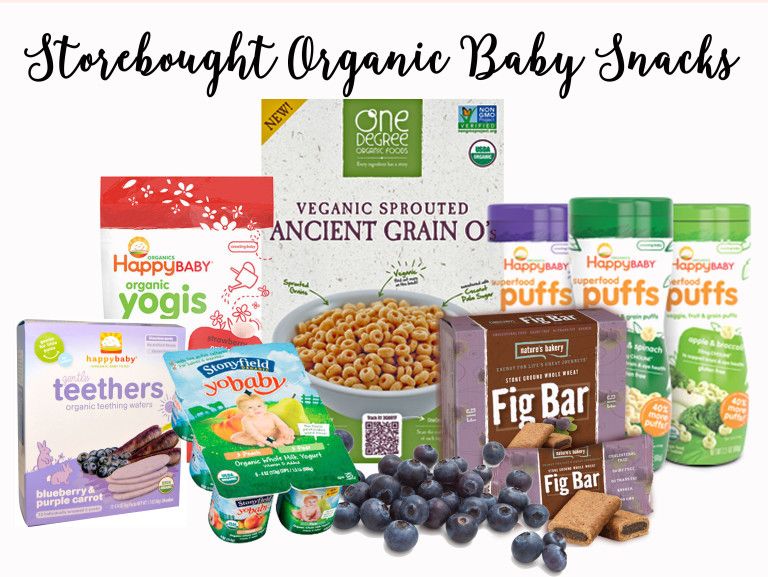 What if our "organics" are different and very, very honest, I thought? I could not resist and asked directly in the "Union of Organic Farming" what they think about consumer fraud and the mentioned review. You know, I even got an answer:
The Union of Organic Farming is very wary of Western reviews. Unfortunately, there is a high level of lobbying against organic agriculture, a lot of research and reviews paid for by opponents of organics. <...> Since we unite producers, processors, sellers, scientists and everyone who is interested in the development of organic agriculture, we, as the Union, are working hard to ensure that there are real organic products in Russia and that they are affordable for the general population. This is our common goal. We have nothing to do with deception and misinformation.
Everything is purely for the public good. What exactly is the benefit? I was also told about this:
Increasing the nutritional value of food products, improving the quality of nutrition of the population and reducing alimentary-dependent diseases of citizens of the Russian Federation.