Whole foods organic baby products
Organic Baby & Toddler Meals at Whole Foods Market
Now Available at Whole Foods Market
Organic Plant-Rich Meals for Babies
Finger-friendly, nutrition-packed meals for babies and toddlers—ready in minutes. The new way for you (busy parents!) to feed your growing eaters.
Now Available at Whole Foods Market
Find our freshly-frozen baby meals in the frozen aisle nationwide at Whole Foods and in select Target locations. Choose from the following nutrient-packed medleys:
✔Quinoa, Banana, Spinach & Coconut Butter with Chia Seed
✔Mango, Carrot, Navy Bean & Coconut Butter with Turmeric
✔Sweet Potato, Mango & Coconut Milk with Chia Seed and Lucuma
✔ Broccoli, Pea & Navy Bean with Olive Oil & Mint
✔Black Bean, Red Pepper, Sweet Potato & Cilantro with Avocado Oil & Cumin

FIND IN STORE
Nutritionist-Recommended
for Self-Feeding & Development
When babies explore food, they see, smell, and experience textures at their own pace.
Letting them lead can decrease "picky eating" and help shape their long term relationship with food.
Benefits of Self-Feeding:
✔ Improved dexterity
✔ Motor-skill building
✔ Improved self-regulation
Find in a Store
Near You!
Find our organic baby meals at your local
Whole Foods Market and in select Target locations
in the frozen aisle near frozen entrées.
FIND IN STORE
Convenience without Compromise
Designed to save you time without sacrificing nutrition or quality, our meals are prepared in minutes. Keep in the freezer until you're ready to cook, then blend, mash, or serve as finger food!
Purée, Mash, or Serve as Finger Food
You can cook our meals in 12 minutes or less. Then, plate them however your little one is eating these days. You control the softness, texture and consistency. Your little one can take the wheel from there.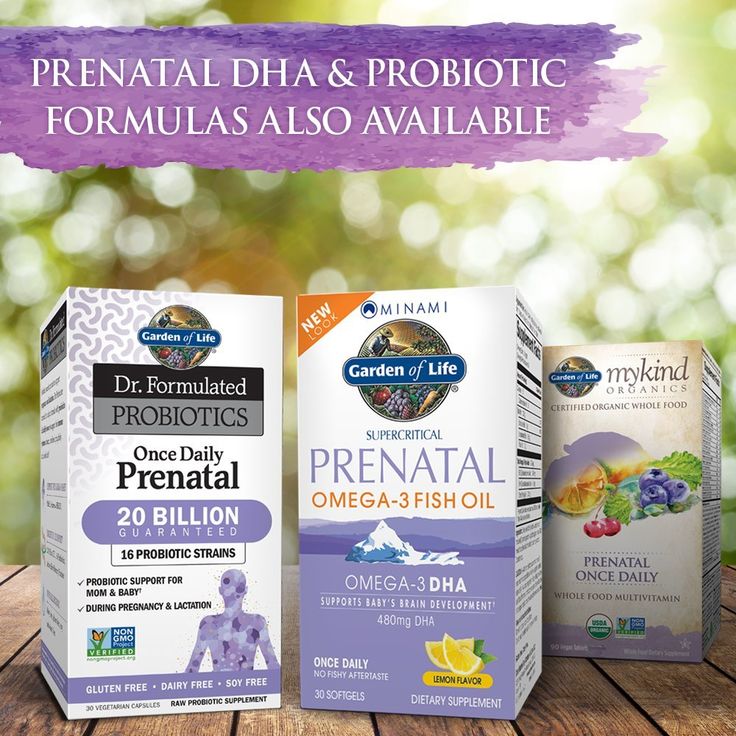 FIND IN STORE
The meals should be frozen at all times. Do not use any packet that is thawed. If your order arrived thawed, please contact us and we'll be happy to send a replacement.

The current meals and oats are recommended for ages 6+ months. It's up to each parent and their pediatrician on what's right for your little one.

The expiration dates are 12 months from the date of production. The date can be found on top right back of the pouch near the rip.

No, all meals must be fully cooked prior to consumption. Please follow the cooking instructions on the package. Our meals are ready to cook, not ready to eat and must not be eaten uncooked.

Once cooked, you can refrigerate the leftovers but cannot re-freeze again.
Amara | Organic Baby Food | Yogurt Melt Baby Snacks
Not all baby food is created equal
We believe in quality without compromise. Only Amara's proprietary technology offers the nutrients of fresh, organic ingredients with the convenience of shelf stability.
Our Nutrient Advantage
Eat Well.
Think Well.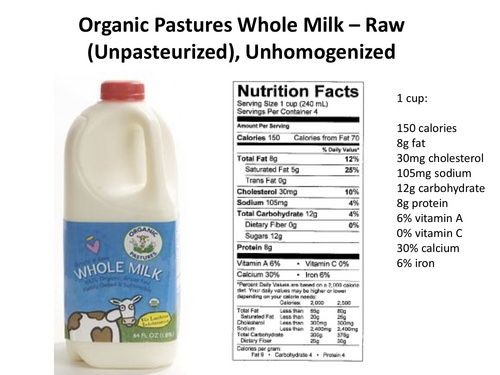 Be Well.
We believe if our future generations eat well now, they'll eat healthier, think clearer, and feel better for the rest of their lives.
Our Story
Our patented nutrition protection technology (NPT) preserves whole foods in their original structure. With NPT, the fresh, whole-foods ingredients we use all retain their same flavor, texture, color, and nutritional profile — and because NPT doesn't fundamentally alter food composition, Amara baby foods contain ⅓ less natural sugar than other leading baby food brands. 

Our products contain no additives, no preservatives, no binding agents, and no added sugars. We always use the best whole ingredients to bring the benefits of fresh, homemade food direct to your table — with all the ease and convenience of packaged food. We promise that you and your baby will see, smell, and taste the difference.

Yes, of course! All our baby food meals and snacks are certified organic and non gmo.

Nope! From our baby food to our toddler snacks, you don't have to worry about keeping Amara pouches cold, refrigerating, or thawing — you can simply store at room temperature. We know parenting can be unpredictable; Amara is designed to be ready wherever and whenever you need it.

From 6 months to 48 months old - there's something for everyone with Amara's baby food, toddler snacks and beyond. Amara's line of baby food meals ranges from cereals, to veggie forward, to plant based protein meals and more. Voted "#1 Best Baby Food" by Good Housekeeping two years in a row, discover the rich taste of Amara that's sure to please. Our toddler snacks are the only melt-in-mouth snack that has no added sugars and make a great snack, anytime, anywhere.

Every one of our suppliers meets annual third-party federal requirements and compliance regulations for heavy metals and organic certification, as well as food safety benchmarks and external food safety audits established by the U. S. Department of Agriculture and the U.S. Food and Drug Administration. Heavy metals exist naturally in soil and water and are found in all foods that grow in the ground (aka, fruits, veggies, and grains). That's why all of Amara's foods use 100% certified organic, non-GMO ingredients, which likely have lower levels of heavy metals due to the higher standards for farming practices. If you're concerned about heavy metals in your baby's food, you can read more about how to minimize exposure here.
More Answers
Intro to Baby Veggies Pack
Only $2.42 per meal!
Shop Now
Want to Raise an Adventurous Eater?
Get secrets from the experts.
Read More
No need for "dirt"
January 18, 2013, 00:00
Society
NATALYA BOLOTOVA
Organic products, or bioproducts, have been a fashionable hobby of the last decade. There are more and more fans of "clean" food in the world, especially in Europe and the USA.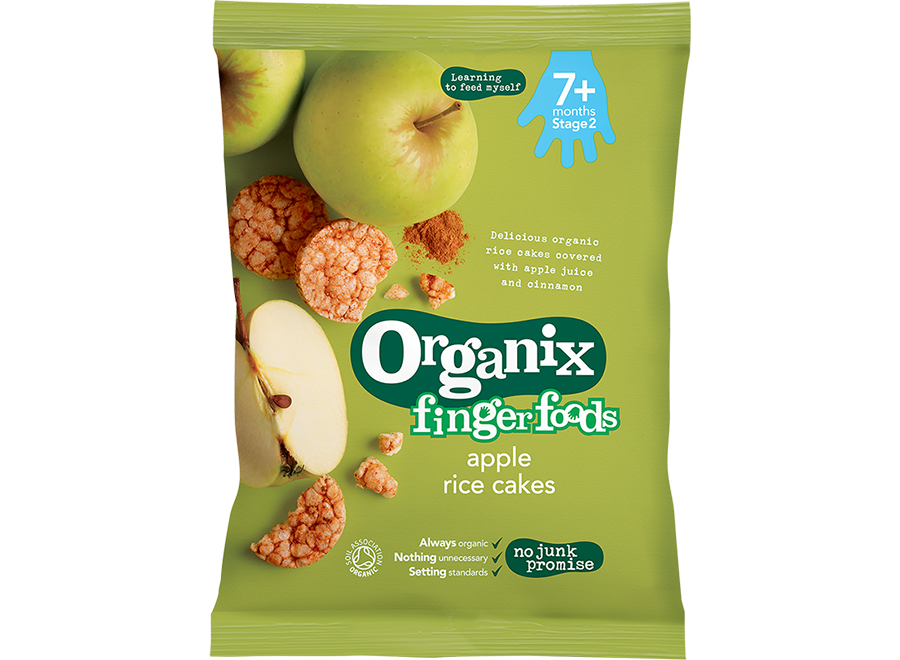 Demand is really on the rise, as evidenced by the figures: the annual growth of the global market for bio-products is 20%, so the decline in production in this sector of agriculture
good health and eternal youth, but the fact that this is no longer a piece product, designed for consumers who are fed up with food abundance, no one will deny. True, despite all the obvious advantages of bioproducts, they have many opponents.
Sober-minded and economically savvy people consider this phenomenon nothing more than a very successful marketing ploy, which, judging by the growing demand for products with the prefixes "bio" and "eco", has already exceeded the expectations of marketers. After all, people are willing to pay for health and the opportunity to live long and not get sick, and pay a lot. Skeptics from among the "greens" add that in our time to grow truly environmentally friendly fruits and vegetables or produce bio-milk is possible only in the far wilderness and far from civilization, but definitely not in Europe, not in America and not in the Moscow region, where there is no living space left of industrial enterprises.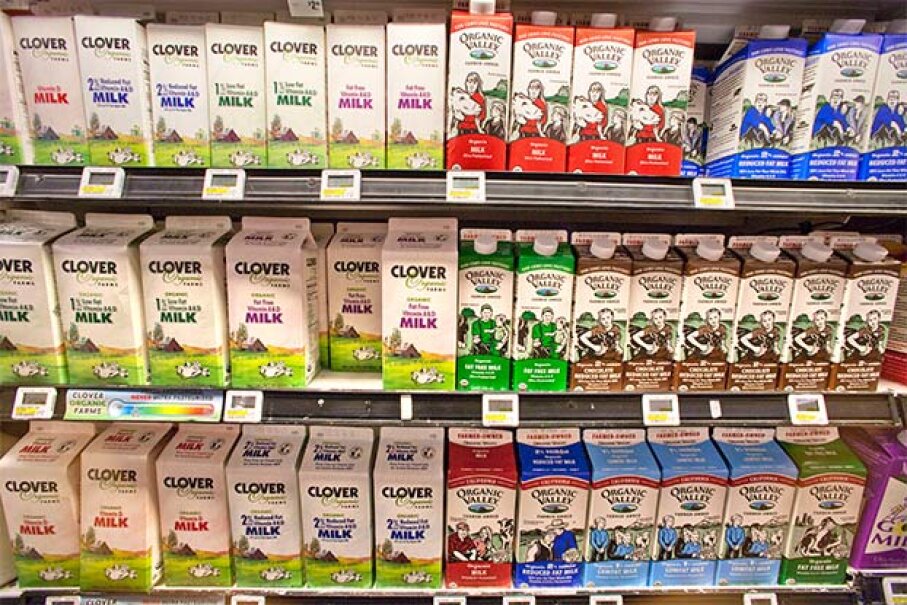 If farmers can control the process of growing plants and keeping birds-animals, then they cannot influence the content of harmful substances in the air, water and soil, the volume of industrial and automobile emissions into the atmosphere. Even doctors who are so advocating food consumption without allergenic and harmful chemical components - dyes, sweeteners and preservatives, also see their "little" evil in eco-products: products that do not contain preservatives cannot be stored for a long time, which means that the risk of food poisoning increases . But Europeans, especially residents of large cities who are forced to exist in an aggressive environment, do not really listen to the conclusions of skeptics and critics and are increasingly leaning on the bioration.
European biodiversity
Germany is considered the leader in the production and consumption of eco-products in Europe. In Berlin, Hamburg and other German cities, stores specializing in bioassortment have been operating for more than a year, they are constantly expanding their range, as more and more customers.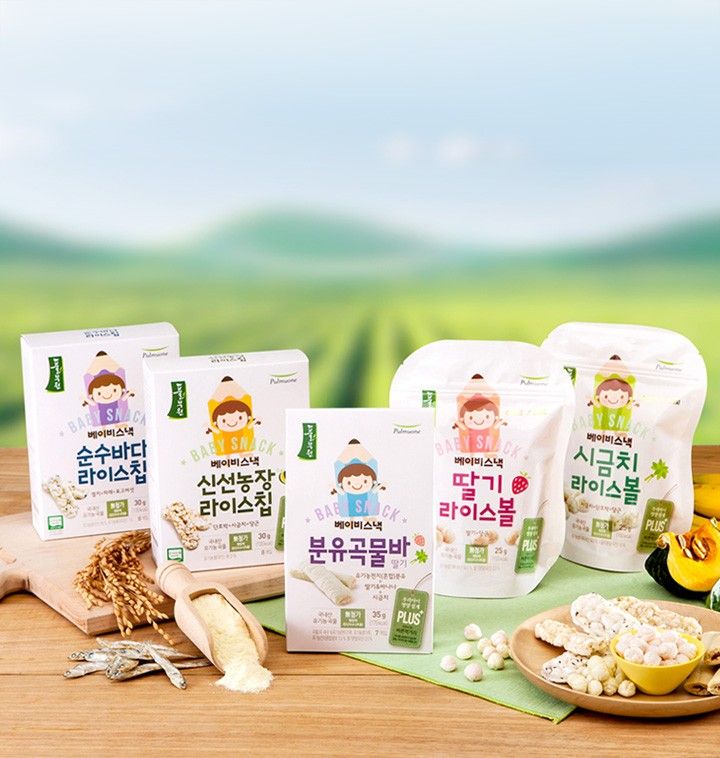 The Germans, who are addicted to eco-products, prefer to shop in such stores, and not in large supermarkets, where entire "green" collapses have appeared.
Entering one of the bioshops in Berlin, the NI correspondent saw a complete product line: on the shelves there was absolutely everything that we used to eat every day, from vegetables and fruits, milk and meat to beer. There were bags of dark, unbleached chlorine recyclable paper hanging by the checkout, no plastic bags we are used to - biostandards in such a store apply to everything, including packaging. Prices here differed from prices in a regular supermarket by an average of 15-20%. A survey conducted by the German Consumer Research Association back in 2009showed that 94% of the country's population constantly or from time to time buy some products, as well as drinks, cosmetics, personal care products, children's and other products under the brands "bio" or "eco". On average, Germans spend 84 euros per month on organic food.
In neighboring Austria, according to opinion polls, bioproducts are bought by approximately 72% of the population.
In Spain, which has one of the best value for money products in Europe, the demand for bio products is also growing. All large chain supermarkets must have corresponding departments. Organic fruits and vegetables are usually found in vegetable stalls, but separately, marked with green labels. Many Madrid residents and residents of other cities in the country buy food, honey, herbal teas, vitamins and dietary supplements in specialized eco-shops of the Hierbolario chain.
In France, four out of ten inhabitants of the country, as sociologists have found out, have tried organic products at least once in their lives. Here, as in Spain, they produce bio-wine, which does not include sugar, dyes, or bioadditives. Wine containers are treated with oxygen-purified water. Despite the high cost, the French are actively buying organic food, as well as cosmetics, textiles, baby products, clothes, shoes and furniture.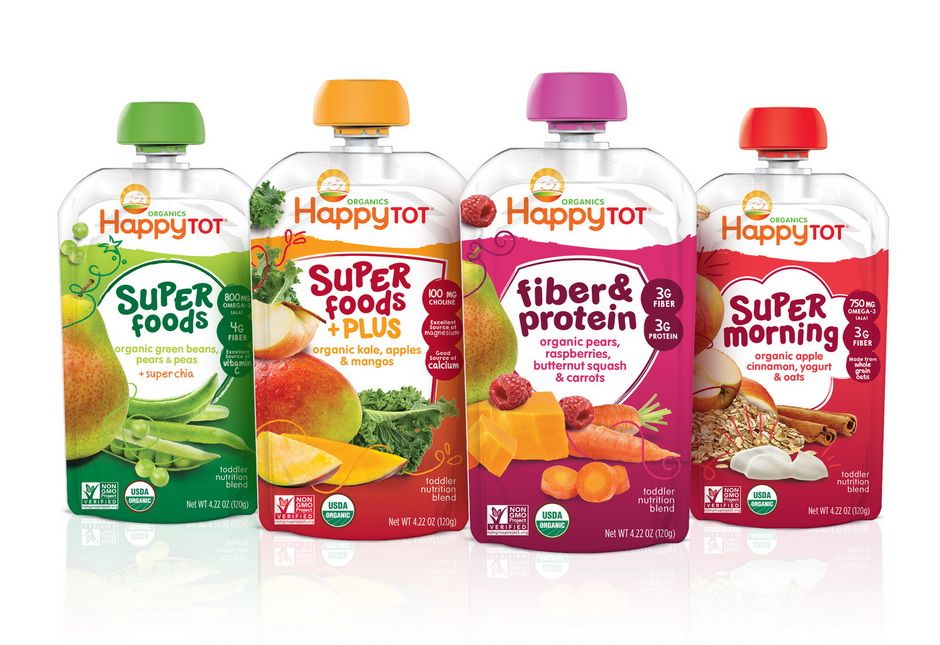 In the UK, not only bio-departments in supermarkets and bio-shops have appeared, but also bio-cafes. The cost of most environmentally friendly products in Europe is 2-2.5 times higher than the cost of ordinary products, while in Russia the difference in prices sometimes reaches a thousand percent.
Photo: THINKSTOCK/FOTOBANK
Everything is under control
Organics is expensive, because its cultivation and production is really expensive for farmers and producers, this process is laborious, costly and painstaking. So, no instant mineral fertilizers are used in the fields and plantations, everything is only natural and natural to control pests and increase yields: ultrasound, noise, light, traps, insect-eating birds, special temperature conditions and manual weeding.
In livestock and poultry farming, chickens, ducks, cows and pigs are fed food without preservatives, growth stimulants and appetite stimulants, the use of growth hormones and antibiotics is completely prohibited.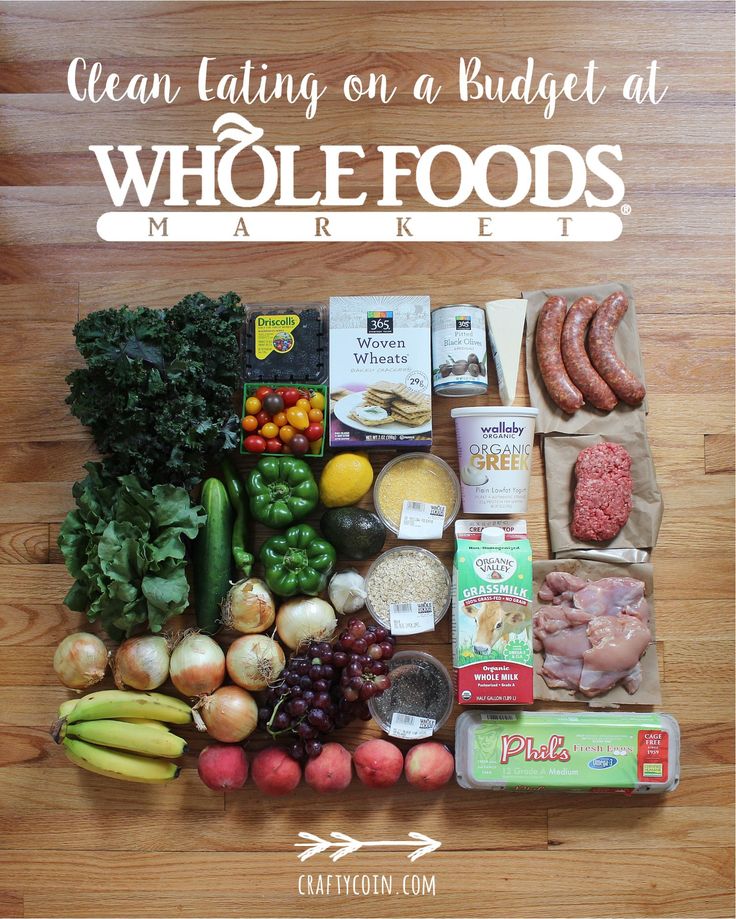 Animals graze in natural conditions, in open pastures and meadows, and do not stand in a stall. In the processing and production of finished products, refining, mineralization, the use of synthetic substances and any manipulations that reduce the nutritional properties of products are prohibited.
Organic products can be either fresh or dried, cured, pasteurized, salted, pickled, boiled, but never smoked or fried. The biological product can be subjected to vacuum processing and instant freezing, but sonication and chemical preservation are strictly prohibited. For packaging, only biomaterials suitable for further processing are also used - non-chlorinated paper, glass, tin, bioplastic, which does not interact with the contents of the package. The shelf life of many bio-products, especially dairy products, cannot exceed a week, otherwise it is no longer "bio": everything that is stored for months contains preservatives a priori.
In the US and Europe, there is a bioproduct certification system that guarantees the consumer the quality of raw materials and the method of processing.
The basic principles by which products receive the prefix "bio", "eco" or "organic" were formulated in the United States at the end of the last century, and their main commandment is no mineral fertilizers, pesticides and GMOs. But today in European countries there is a more stringent system of control over the production of bioproducts. In Germany, France and other European countries, requirements for bioproducts are governed by EU legislation and the national legislation of each country. Certifying bodies constantly monitor manufacturers and stores, arranging regular and unscheduled inspections.
In Russia, the bioproducts market has been growing rapidly in recent years, there are more and more offers, and very unusual ones (even biogame and biofish are offered), but so far nothing has changed with certification. In our country, there is still no law regulating the production of bioproducts. In fact, this branch of the food industry operates outside the legal field. Officially in Russia, only the markings "Without pesticides" and "Without preservatives" are legalized, the manufacturer can label products with which only if it has the approval of the Ministry of Agriculture or the Ministry of Health and Social Development of the Russian Federation.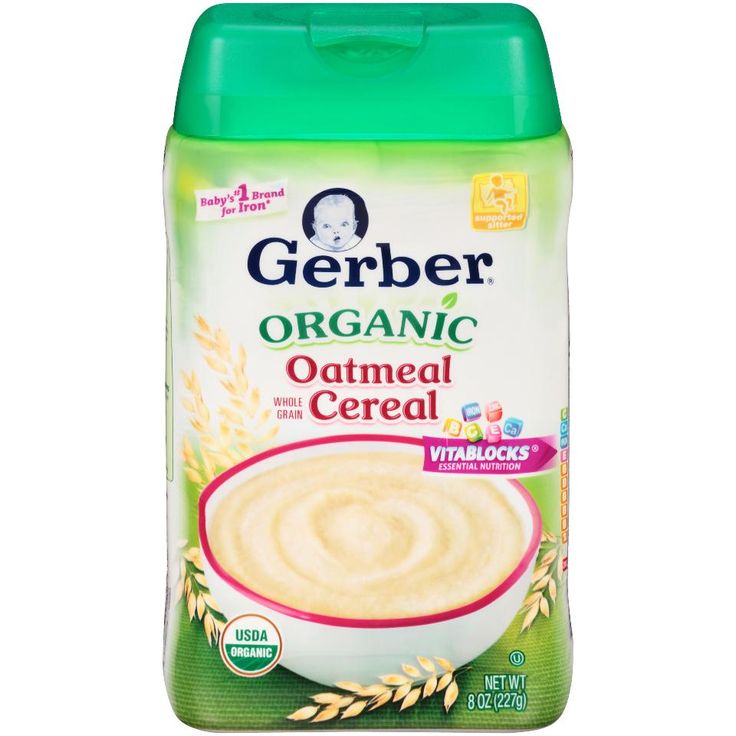 Whether all manufacturers have such permission is an open question, no liability for violation of this GOST is provided anywhere in Russian laws. Russian manufacturers openly write "bioproduct" or "environmentally friendly product" on the packaging of their products, although the current GOST prohibits this. At the same time, the cost of bioproducts in Russia can be 5–10 times or more higher than the cost of conventional ones.
Food
Found a typo in the text? Select it and press ctrl+enter
FAQ
What is the difference between organic and non-organic products?
The main difference is in the way of cultivation and production. Therefore, the final product is different. In the production of organic plant products, the use of any chemical synthetic fertilizers, plant protection products, artificial stimulants, hormones, GMOs is prohibited. In the production of organic livestock products, the use of industrial feed is prohibited, because. they already contain hormones, stimulants, antibiotics, keeping on a leash, in captivity, etc.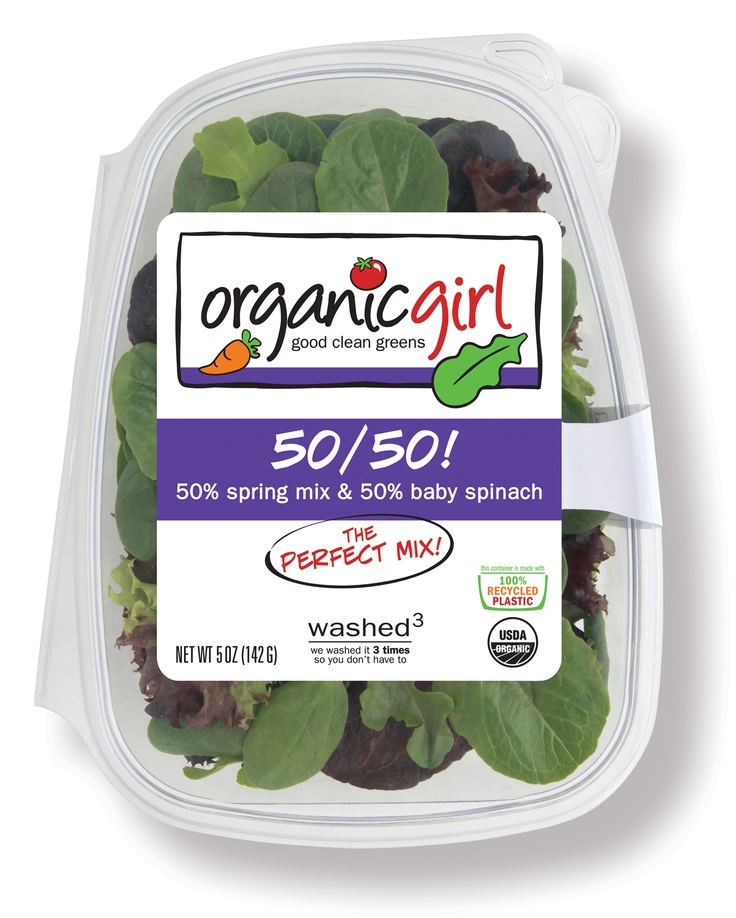 Substances that can harm the environment and human health are not used. The list of conditions, prohibitions and restrictions is quite large. In Russia, all these requirements are set out in GOST 33980-2016 for organic products, it can be found here
If I try, will I understand the difference in the taste of an organic product?
Let's try on the simplest example - oatmeal porridge. Organic porridge is made from whole grains and is flattened grains. It takes longer to cook, but you get the taste of real oats. There is no feeling "a lot was eaten, and after half an hour you are hungry." After it, you really stay full for several hours.
Is an organic certificate really received honestly, and not bought?
The unified European certification "Eurolist" was introduced in 2010. The first Soil Association, UK organic standard was introduced in 1967. The basis for the standard was a twenty-year scientific experiment of three farming systems, and the first Soil Association organic certification system was launched in 1973.
Cases of buying a certificate have not yet been known. The system is so regulated and strict, the punishment is so harsh that no one has yet been found. We understand that the postulate "money can buy any piece of paper" is a feature of Russian reality and it is difficult to accept other rules. Try to buy, tell about this experience.
Is it possible to distinguish organic from inorganic in appearance?
With regard to fruits and vegetables - definitely yes. Organic vegetables and fruits will not be glossy, calibrated and flawless. They will be like in a grandmother's garden - different, each one is unique in its own way. The look is not as presentable as the products in the store, but they have a natural taste and color! Cereals - longer in heat treatment. The grain is smaller, but denser and more saturated inside, it was not driven out by any preparations by size/weight, it naturally accumulated and concentrated in itself natural vitamins, minerals, micro-macro-elements.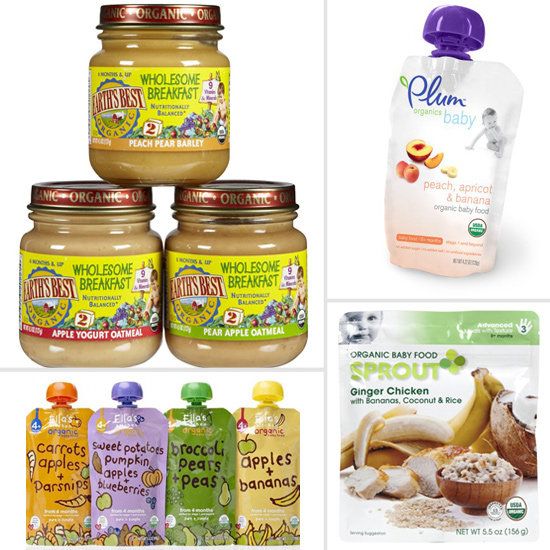 It's like a chicken - from a store from a traditional poultry farm it will be boiled after 20 minutes of cooking, and homemade, running around the garden, you need to cook for an hour.
How realistic are the photos on the website?
Photos match 100%. The difference can only be in color reproduction. We took a photo of the packaging on each side. You can see all the information as if you were turning it over in your hands. We opened each package of the goods offered for sale and showed you what is inside. This is something that no traditional store will give.
What does organic certification mean?
An organic certificate confirms that the entire life path of the product that you hold in your hands has been tested and controlled. Those. not only the final product is certified, but the entire cycle of its production. For example, when buying organic flour with an organic certification mark, you should understand that the land on which the cereal crop is grown has been checked for the absence of chemicals, heavy metals, poisons, prohibited substances in it.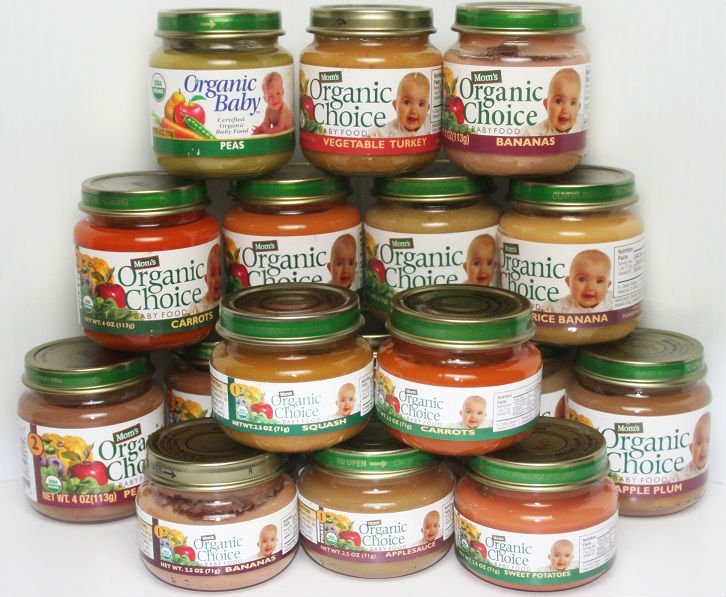 The plants were checked during the growing season for the absence of traces of treatment with chemical synthetic preparations. The method of grain harvesting, the method of its transportation, storage, storage warehouses are also tested and certified. The mill on which grain is ground is checked and certified. The packaging line has been checked, the packaging itself has been checked and approved. You hold the result of such work in your hands. About certification systems can be found here.
ECO and BIO - also means an organic product?
In Russia there is no. Russian manufacturers use this as a publicity stunt. We do not legally regulate the use of ECO and BIO labels, so manufacturers can use them at their discretion. Most of the time it's just marketing. In Europe, for example, ECO, BIO, Organic are equivalent concepts. Those. a product bearing any of these names must be certified organic and marked with the organic certification badge and certification number. You can read more about certificates here.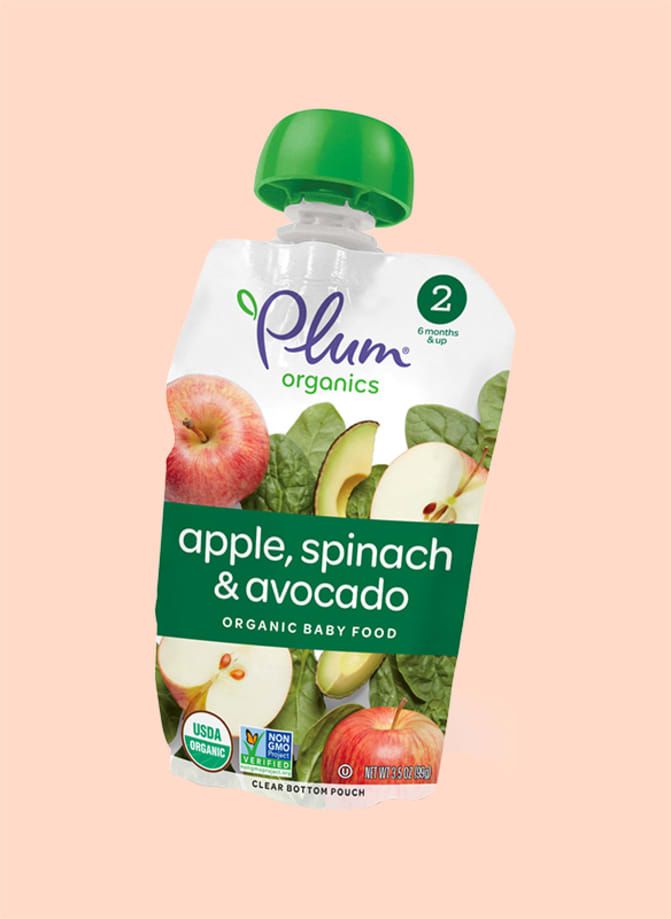 Why is organic food more expensive?
In the production of organic products, strict requirements of the standards are observed (see here). Yields in organic farming are lower than in traditional farming, because. mineral fertilizers, chemical protective agents, hormones, GMOs, etc. are not used. The organic product is grown only in the natural environment at the expense of its own strength and soil fertility. Therefore, organic products are not always so beautiful (no induced gloss, no dyes), but with a natural taste and smell. For various crops, the difference in the yield harvested from 1 ha of land in organic farming can be up to 1.5 times less compared to traditional intensive farming. The price is also added by an expensive certification system for compliance with organic quality requirements. Together, these factors lead to an increase in the cost of organic goods. But you must admit that the difference in the cost of organic food is much lower than the treatment of serious diseases and the cost of medicines.