Sweet potato quinoa baby food
Homemade Baby Food with Quinoa!
Homemade baby food can be a wonderfully affordable and healthy mealtime option for your baby, especially when packed with wholesome ingredients like kale and quinoa! Here are four tasty combinations we came up with using the healthy grain quinoa.
Who says quinoa has to be tasteless or, as I once read in a magazine, "taste like dust"? I combined some sweet flavors with a scoop of this rich superfood and my 9-month-old has been gobbling it up all week. I found the best combinations included a smooth starch (squash, sweet potato) and a tart flavor (peach, mango) to balance out the roughish texture of the cooked quinoa. I haven't been able to pin down if early exposure to healthy foods helps create a healthy appetite later in life, since all two-year-olds seem to become pretty picky eaters, but it doesn't hurt to try! Try out these yummy combinations for your own baby!
Tips To Get Started
Easily cook the quinoa in a rice cooker, adding about 1. 5 cups of water for every cup of quinoa. Fluff it with a fork once it's fully cooked.
Peel the squash or sweet potatoes, scooping out the seeds. Slice into 1-inch slices, place the slices in an oven safe pan in about 1 inch of water, and bake at 350° for about 40-60 minutes in the oven. It's done when you can easily pierce the squash with a fork.
Check out our demonstration video!
Peach, Butternut Squash, Quinoa
Make it: Puree together a peeled and sliced peach or nectarine, several slices of cooked butternut squash, and a healthy scoop of cooked quinoa. Add water in small amounts until the consistency is smooth.
Acorn Squash, Peach, Cherry, Quinoa
Make it: Puree together slices of cooked acorn squash, peeled and pitted peach slices, a handful of pitted cherries, and a scoop of quinoa.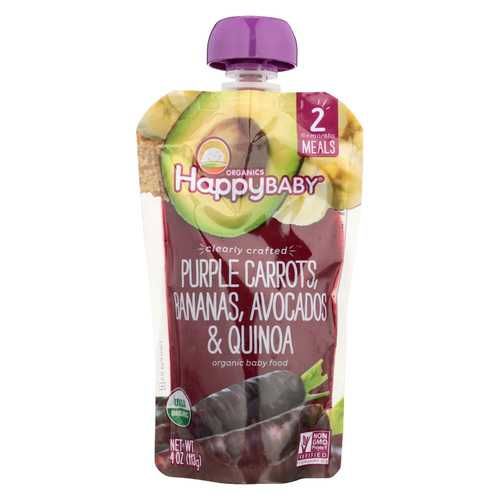 Add water in small amounts until the consistency is smooth. This combination is tart with an underlying smooth squash flavor.
Carrot, Mango, Quinoa
Make it: Steam peeled carrots in a small pan until soft. Peel and slice the mango and puree equal amounts together with a scoop of cooked quinoa. Add water in small amounts until the consistency is smooth. The carrot can get a little brown in the refrigerator, so enjoy this combination as soon as possible.
Sweet Potato, Mango, Quinoa
Make it: This combination is perhaps the sweetest of them all. Peel and cook slices of sweet potato in an oven safe pan with about 1 inch of water. Puree the cooked sweet potato together with fresh slices of mango and a scoop of quinoa. Add a bit of orange juice for even more flavor and puree until smooth. This combination is perfect to also throw in a bit of kale, since the sweetness will hide it completely.
I hope these baby food combinations with quinoa will make mealtime an exciting experience for your little one! Quinoa is a great source of Magnesium, Phosphorus, Potassium, and Iron, and rich in protein and fiber.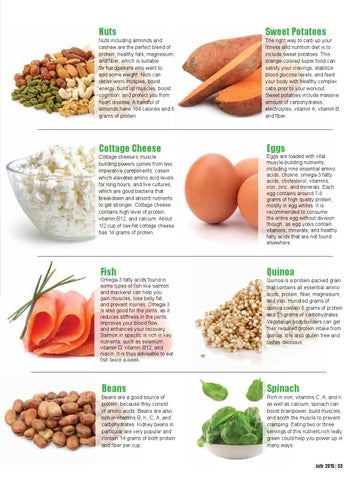 Baby food doesn't have to be boring. It's simple to feed a baby the same things over and over, but with a little creativity it's also easy to introduce your baby to new flavors and help them become a foodie from the very start. Enjoy!
Yummi Pouch Reusable Food Pouches
If you're making your own baby food or your kids enjoy healthy smoothies, you should definitely check out these awesome reusable food pouches! Yummi Pouches are perfect for taking homemade baby food on the go. They are easy to fill through the top resealable opening. You can throw them in the freezer to make larger batches of homemade baby food or smoothies for quick grab-and-go snacks, and they are easy to wash by hand or in the dishwasher. Learn More »
Katie Wallace
Hi, I'm Katie! I live with my husband and 3 kids in beautiful Coeur d'Alane, Idaho. I love Jesus, coffee, DIY projects, photography, homeschooling my kids, traveling, and serving people. I've previously worked as a graphic designer, web designer, journalist and barista.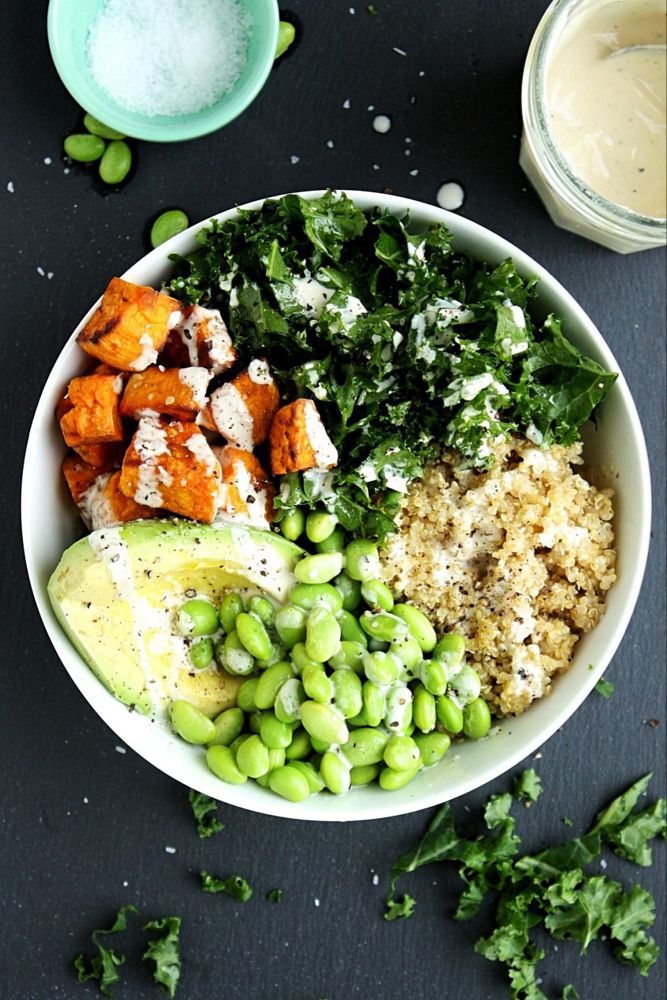 I started Create. Play. Travel. to share some of our creative projects and family adventures. I hope you enjoy the highlights of our creative family life!
Published: July 24, 2016
Categories: Healthy Living
Sweet Potato Quinoa Bites - Feeding Bytes
When my third child was a baby, I used to cook huge batches of these sweet potato quinoa bites and freeze them for a super speedy lunch or snack. And not only for the baby, I myself absolutely love the combo of the sweetness from the potato, the heartiness from the quinoa and the warmth of the spice.
Perfect fit for the little chubby hands, these bites are rich in protein, fiber and vitamin A, all very important components of a baby's diet. And they do not crumble easily, so less mess to clean up after meals. (Yay!)
Feel free to substitute sweet potato with pumpkin, parsnips or another starchy vegetable if you like.
Whether you are using the traditional approach to starting solids, Baby Led Weaning or the mix, serve these bites from about 6-7 months or whenever your baby is ready to pick up food and self-feed.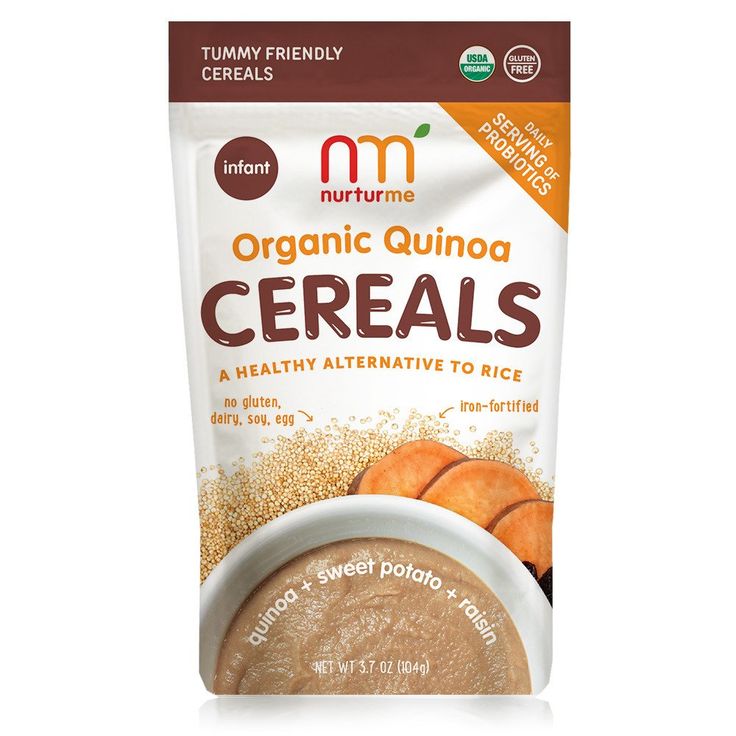 If you would like to get the whole framework and all the steps to start your baby on solids using the mixed approach, check my Stress-Free Solids program – it's completely online and has videos of babies eating both finger foods and purees, in addition to recipes, schedules and the latest scientific advice on introducing allergens.
Sweet Potato Quinoa Bites
Makes: 8 bites
Ingredients:
1/3 cup quinoa
2/3 cup water or stock
1 medium sweet potato (about 1 cup mashed)
2 tablespoons any baby cereal, wheat or chickpea flour
1/4 teaspoon paprika
1/4 teaspoon cumin
1 tablespoon olive or coconut oil
Preparation:
Preheat oven to 390F
Roast the sweet potato until tender.
In the meanwhile, rinse the quinoa in cold water.
Place the quinoa in a pot with the water or stock and bring to a boil.
Reduce heat, cover and simmer until all the liquid has been absorbed, for about 15 minutes.

Peel and mash or puree the sweet potato.
Combine with the quinoa, cereal or flour and spices. Start with adding only half the quinoa to the potato mixture and keep adding more making sure the texture does not become crumbly. The patties should stick together pretty well. Some sweet potatoes are less starchy and will only "take in" a part of the quinoa. If the mixture still falls apart, add more baby cereal or flour.
Scoop about 2 tablespoons of mixture, form balls with wet hands and flatten them slightly.
Heat a frying pan over medium heat and add the oil to the pan.
Sear the quinoa and sweet potato bites for 2-3 minutes on each side or until lightly browned.
Cool slightly and serve.
TIME-SAVING TIPS: Roast a few sweet potatoes to use in soups and salads throughout the week. Keep in a refrigerator for 2-3 days or mash and freeze for up to 2 months.
EDIT: For the original recipe, I tested 1/2 cup of dry quinoa and 1 cup of mashed sweet potato, and it worked great for me but a few readers mentioned that some bites were falling apart.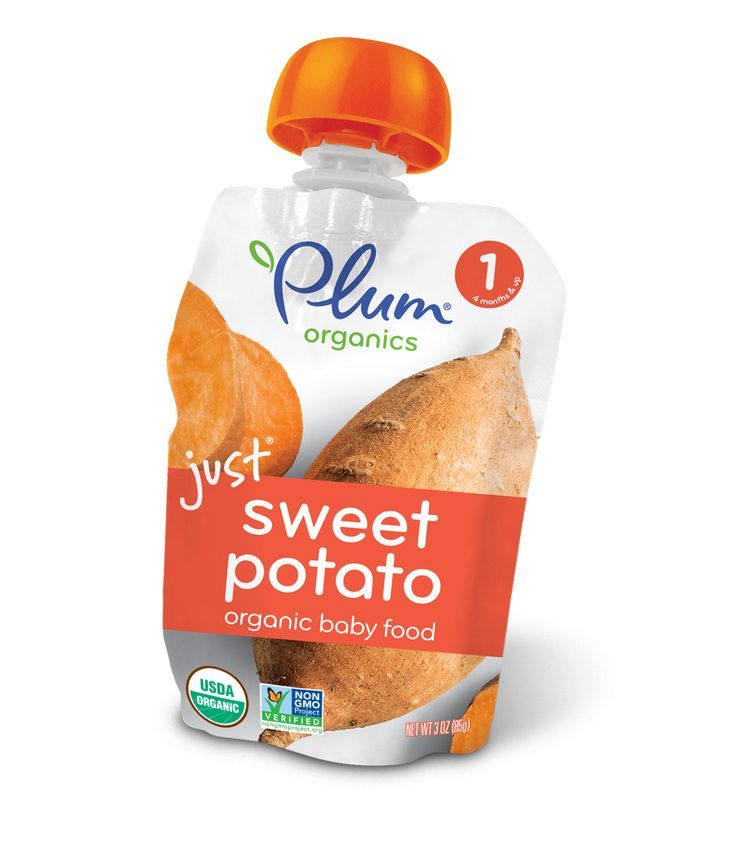 I think the starch level in different varieties of sweet potatoes must affect how the bites hold together.  So, to make sure the recipe works for all types of sweet potatoes, I decreased the amount of quinoa for 1/3 cup dry weight. It works perfectly, and the bites stay in one piece even when my toddler picks them up. And to make sure your patties do not fall apart, add quinoa to the sweet potato puree gradually, making sure the mixture does not become too crumbly.
Cooked bites can also be stored in the refrigerator for 2-3 days and frozen for up to 1 month. 
More finger food ideas for your baby:
Baby-friendly broccoli tater tots
High fiber low sugar breakfast muffins for picky eaters
65 whole food finger foods for baby
BLW breakfast ideas
Two recipe booklets included with Stress-Free Solids online program
Easy roasted vegetables – finger food for babies 
cooking recipes and age limits
› ›
Sweet potatoes or sweet potatoes are great choices for baby food. It is pleasant in taste (reminiscent of a mixture of potatoes and pumpkin or carrots with added sugar) and creamy texture (in the form of a puree), is liked by many babies and rarely causes allergies. But since this product is still a curiosity in Russia, our mothers will need explanations. So at what age can you give sweet potato to children and how to cook it properly for complementary foods?
Content
From what age to give
The composition of the product
Is the battery useful for children
Can sweet potatoes cause allergies
How to choose for children's nutrition
Subtleties of storage
how to prepare for primacy
Sweet Potato Baby Recipes

Smooth Sweet Potato Puree
Carrot and Sweet Potato Puree
Sweet Potato Chicken Soup
Sweet Potato Milk Rice Porridge
Sweet potato with peas and cauliflower

Video: how to make sweet potato for baby food
At what age to give
American parents start giving sweet potatoes to their baby, starting at six months.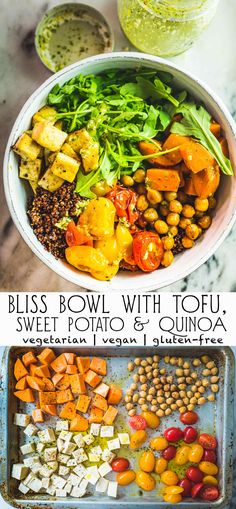 This is one of the first complementary foods introduced to a baby in the US after weaning.
The first sample (1 teaspoon is enough) is offered in the form of a thin, homogeneous puree. It is easily absorbed by the body of the baby. The delicate creamy texture makes it easy for the baby to swallow and digest such food.
After that, they wait three days without introducing other new foods into complementary foods. That allows you to track the negative reaction and stop feeding sweet potatoes in time.
After about 2 months, the baby can try boiled sweet potatoes, mashed with a fork or grated on a fine grater. Almost all children like its moderately sweet taste.
After a year sweet potatoes are good to combine with rice or oats to increase the nutritional value of dishes.
Can a child eat sweet potatoes raw?
Sweet potatoes contain complex carbohydrates, so the glycemic index (GI) of the product is lower (55) than that of the usual potato (from 70).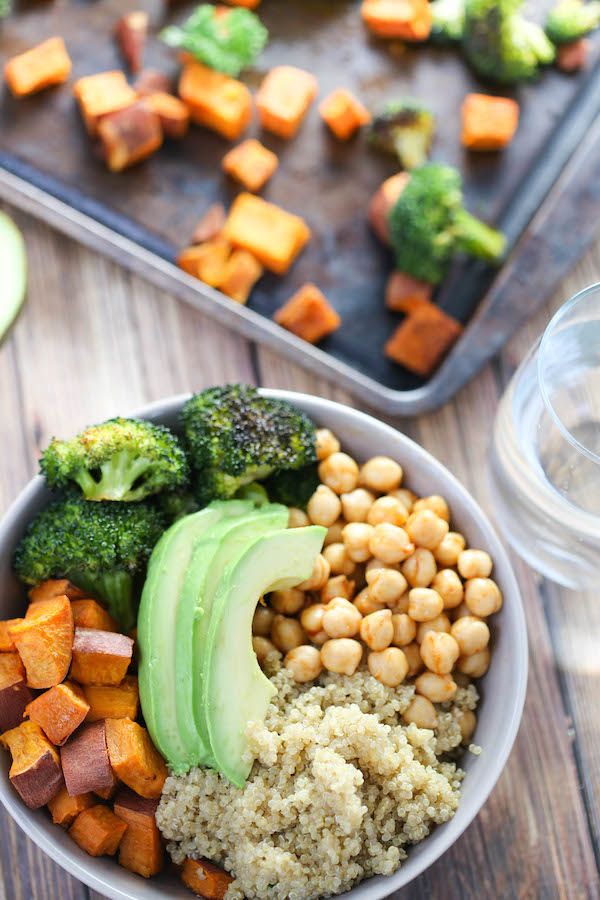 Is sweet potato good for kids
Baby likes sweet potato puree with turmeric
Sweet potatoes can bring many health benefits to a child if they are part of a child's diet. Key properties:
Fights constipation. Sweet potatoes are a valuable source of fiber. 100 g of the product contains about 3 g of dietary fiber, which prevent constipation and strengthen the baby's digestive tract.
Source of beta-carotene (provitamin A). This vitamin is essential for healthy vision. Its presence in the children's menu is a must and helps to improve eye health.
Strengthens the immune system. Vitamins C and E in the composition increase the body's defenses, help the child fight infections.
Good for the skin. Makes her look healthy and radiant.
Healthy calories. Sweet potatoes contain only 0.1 g of fat at 86 kcal per 100 g. Therefore, they are among the healthy foods for babies, especially those with insufficient weight (hypotrophy). High-calorie sweet potato promotes weight gain and physical development of children.
Prevents the development of anemia. Iron in the composition prevents anemia in a child with insufficient intake of a trace element with food or after severe blood loss (abdominal operations, injuries, etc.).
Strengthens bones. Calcium, which is also found in sweet potatoes, is vital for the growth and development of children's musculoskeletal system.
Can sweet potatoes cause allergies
Sweet potatoes rarely cause allergic reactions in babies. That is why it is suitable for complementary foods. However, it is possible.
Signs of sweet potato allergy:
vomiting,
rash (including around the anus),
diarrhea,
bloating due to indigestion.
Vomiting and diarrhea can sometimes cause not only allergies, but also intestinal infections in the finished dish. For example, with insufficient sanitation of tubers or children's dishes.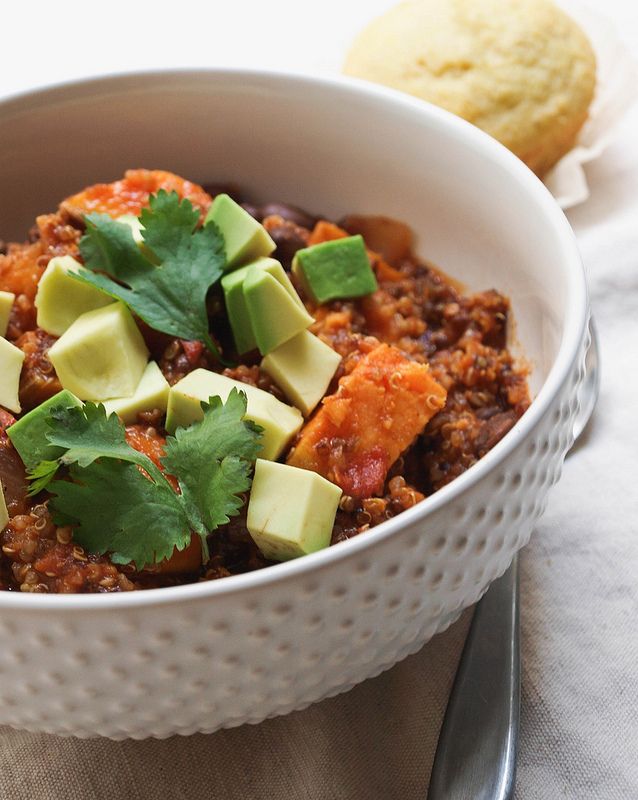 Babies may spit out sweet potato puree when switching to solid foods for a variety of reasons.
There may be other side effects, which are usually minor and easily manageable.
Caution! With ulcerative colitis and some other serious diseases of the gastrointestinal tract, sweet potato dishes are prohibited. Be sure to discuss the possibility of introducing sweet potatoes into complementary foods with your pediatrician.
Excessive consumption can provoke the formation of kidney stones.
How to choose baby food
The choice of food for a child's table should be taken seriously. If possible, choose organic sweet potatoes grown without the use of pesticides and other chemicals.
Here are a few tips to help you make your choice:
Choose medium-sized tubers with firm, smooth skins. If they are not on sale, take small ones (large ones have a lot of starch).
Set aside specimens that are too soft with brown spots on the skin, punctures, signs of rot, and emit an unpleasant odor.
The richer the color of the potato skin (white/cream, pink, red and purple), the more valuable antioxidants the product contains.
Storage details
In this case, the refrigerator is not the right place. Sweet Potato Storage Options:
in a covered box in the kitchen at room temperature for up to 1 week;
in a cool pantry or cellar at +13-16°C - up to 2 weeks.
Sweet potato purée can be frozen in ice cube trays
Boiled sweet potato purée can be frozen in advance (a drop of lemon juice is added to prevent browning). It can be kept in the freezer for up to a year, but it is better not to use it for feeding children - during the defrosting process, bacteria quickly begin to multiply in the starchy mass.
How to cook for weaning
The first thing to do is wash the tubers thoroughly before peeling and cutting. Then remove the skin or leave (for baking) and thermally process (until soft) in one of the following ways:
Baking. Preheat oven to 220°C. Pierce each tuber in several places and place on a baking sheet. Bake for 45 minutes. Cool and remove the skin.
Cooking. Peel sweet potatoes, cut, boil in clean water.
Pressurized (pressure cooker). Peel the sweet potato, cut into slices or cubes, place in a pressure cooker and wait for 1-2 whistles (guided by softness).
For a couple. Peel and cut the product, place in a double boiler and cook.
Microwave. Peeled potatoes cut into small slices and do in each hole. Place in the microwave and turn on the maximum power for about 10 minutes.
Puree cooked sweet potatoes with a blender, potato masher or regular fork. If necessary, add some boiled water.
Baby sweet potato recipes
Let's see what can be done with sweet potato for a child.
Smooth sweet potato puree
One-component sweet potato puree
Ingredients:
1 medium sweet potato,
1 glass of water or vegetable broth.
Cooking method:
Prepare the sweet potato using any of the available methods.
Mash while still warm.
Add half a glass of water or vegetable stock and beat or stir well.
Add the rest of the water/broth to make a thin, smooth puree that a child can easily swallow.
Carrot and Sweet Potato Puree
This puree is rich in vitamin A. It is suitable for babies from 7 months old who have already become familiar with mixed foods (containing two or more ingredients).
Two-component puree with carrots and sweet potatoes
Ingredients:
1 medium sweet potato,
1 medium carrot,
1 glass of water or vegetable stock.
Method of preparation:
Thoroughly washed and peeled carrots, grate, and peeled sweet potatoes cut into small pieces.
Boil them together in the same water until soft.
Cool and puree.
Sweet potato chicken soup
This dish contains a nutritious broth rich in protein.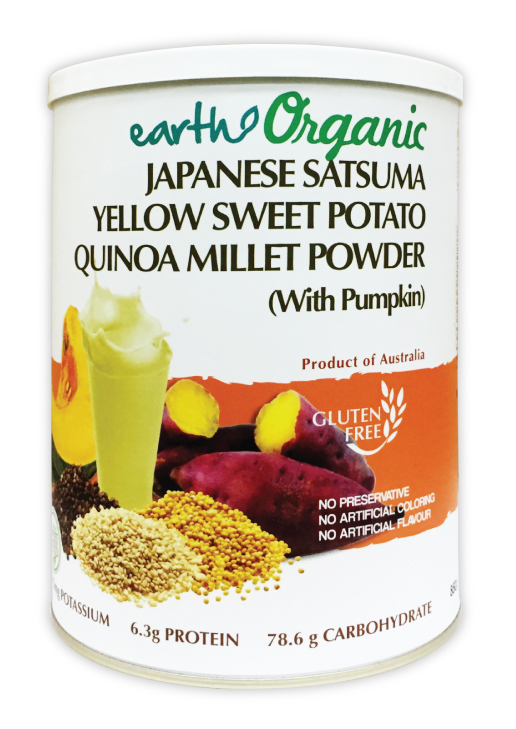 But it is only suitable for children who are accustomed to non-vegetarian food.
Sweet Potato Chicken Soup
Ingredients:
100 g lean chicken mince,
5 cups water,
1 cup boiled sweet potato.
Cooking method:
Boil the minced chicken in a saucepan with a little water. Don't forget to skim off excess fat while boiling.
Transfer the boiled sweet potato to a blender and add the prepared chicken broth to it.
Blend until smooth.
If the soup is too thick, add boiled water.
Rice porridge with milk and sweet potatoes
This recipe is rich in dietary fiber, which helps prevent constipation. It is also a healthy dessert option for toddlers without the use of sugar.
Sweet potato rice porridge for children
Ingredients:
1 cup rice
4 medium sweet potatoes
3 cups water
1 cup breast, goat, coconut or cow milk.
Cooking method:
Boil diced sweet potatoes and rice in a little water.
10-15 minutes after boiling (when the food is half cooked), add milk and stir.
Let stand 10-15 minutes.
Cool slightly to serve to a child.
Sweet potato with peas and cauliflower
Another great recipe for babies from 7 months old. The dish has absorbed the virtues of three vegetables: sweet potatoes, peas and cauliflower.
Sweet potato puree with green peas and cauliflower
Ingredients:
1 medium sweet potato,
1/4 cup green peas,
1/2 cup cauliflower flowers, 9013 water
(depending on desired consistency).
How to cook:
Wash, peel and dice sweet potatoes.
Boil all vegetables in water.
Allow the mixture to cool slightly.
Blend with a blender until smooth.
Video: how to make sweet potatoes for baby food
Sweet potatoes also combine with other foods suitable for baby food, such as apples, pumpkin, zucchini, legumes, corn, cabbage and broccoli.
Nutritionists recommend pairing high-carbohydrate sweet potatoes with high-fiber greens (spinach, dill, and parsley). More recommendations and recipes in our Instagram. We look forward to visiting!
Parsley for children: from what age can it be given.
Share with friends:
Author: Yakusheva Tatyana
Feeding a 9-month-old baby, recipes and tips on feeding
Feeding a baby 9-month-old baby. In the first year after birth, babies grow very quickly and their nutritional needs change rapidly as they grow.
Feeding a 9-month-old baby, recipes and feeding tips
When your baby is nine months old, you will be asked to make changes to his diet. This means that you will be asked to switch from breast milk or breast milk to solid foods.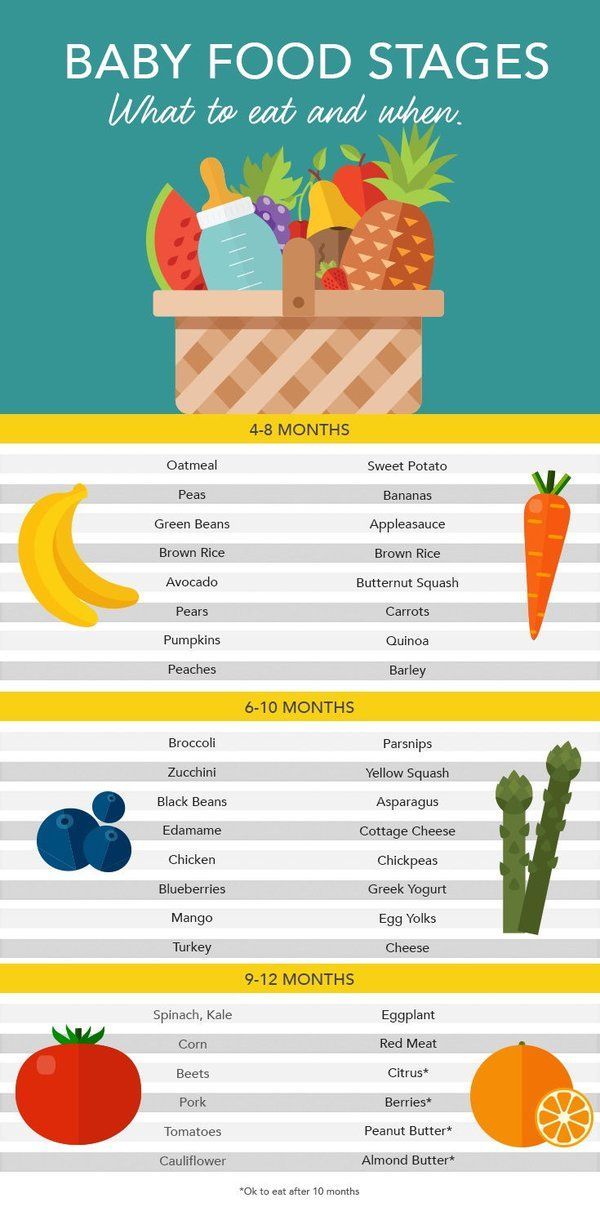 If you want to know the feeding schedule for a nine-month-old baby, what foods can be fed, feeding tips and other related topics, read the next part of the article!
You need: Middle Child Syndrome - signs and tips for parents to prevent it
What food should a 9-month-old baby eat?
try الأطفال food when they reach this stage. While some children may be more interested in fruits, others may prefer vegetables.
Some children may also like pureed or mashed potatoes, while others may like chewy foods or a more textured food.
You need: Punishing a child, 12 effective methods for parents that do not harm the psychological and mental health of the child
Here are some food ideas for feeding your 9-month-old baby:
1. Fruits/Vegetables
Here are some fruits and vegetables you can add to your baby's diet:
Apricot
plum
Watermelon
carrots
Green beans
beetroot
Pumpkin
Broccoli
Potato
tomatoes
Eggplant
zucchini
Cauliflower
2.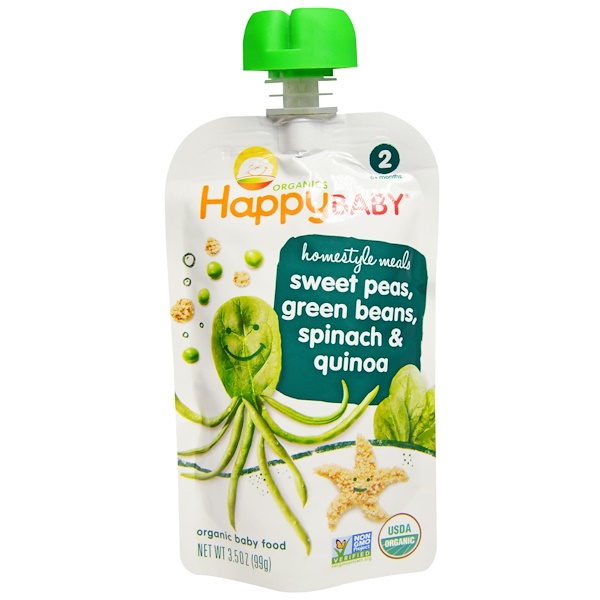 Non vegetarian.
Here are some non-vegetarian foods that you can give to a 9 month old baby:
yolk
Chicken
high temperature
fish (other than shellfish)
3. Other Nutrients
Here is a list of other foods you can feed a nine month old baby:
Bread
Oats
Tofu
yogurt
cheese
butter
walnut
barley
Nut
Quinoa
Semolina
You need: The digital age between parents and children - challenges and suggestions for parents in the digital age
How much milk is enough to Feed a 9-month-old baby?
By 9 months, he may have already eaten three main meals and one or two snacks in between, which may include fruits, vegetables, cereals, and other types of foods.
Feeding 9-month-old baby, recipes and feeding tips
However, breast milk or formula is still important for your baby and should be an important part of his nutritional plan.
This is because your baby still needs enough protein in their diet, and milk is one of the most important sources of protein to help with this.
A nine-month-old baby's milk supply can range from 16 to 24 ounces, depending on the amount of solid food the baby consumes throughout the day.
Need: Healthy and tasty lunch ideas for kids - your kids will love and love every day
Foods to avoid 9-month-old baby
As you slowly and gradually introduce your baby to healthy combinations of different types solid foods, you should be especially careful when feeding certain types of food, as they can cause complications in young children.
Here are some foods to avoid when breastfeeding 9-1 month old:
Honey in any form should be avoided as it can cause infant botulism, an infection that can damage your baby's intestines. Also, honey at such a young age can affect the development of your child's teeth.
Raw eggs may lead to salmonella contamination; So make sure you feed your baby well cooked egg yolk and egg yolk.
Avoid sugary foods such as candy, ice cream, custard or cookies. Also, don't forget to watch how much sugar you add to baby food.
Do not give fish that are high in mercury, as this can damage the central nervous system of your growing child. Some fish high in mercury include sharks, marlin, swordfish, etc.
Whole nuts are bad for your baby because they are hard to chew and can cause choking in babies.
Too much salt can damage your child's kidneys. Therefore, do not forget to add very little salt to baby food.
Nursing recipes 9-1 month old baby
Think about making delicious and nutritious recipes for your baby, here we have some easy recipes you can try!
1. Sweet potatoes and peaches.
The perfect dinner recipe for your little one that contains the health benefits of peaches and sweet potatoes.
ingredients:
2 ripe peaches
1 medium sweet potato
some water
Cinnamon as needed
how to prepare:
Sweet potatoes and peaches climb well.
Soak in excess water, peel and cut sweet potatoes and peaches. Keep it aside.
Preheat the microwave oven to 375 degrees.
Arrange sliced ​​peaches and sweet potatoes in a flat baking dish.
Sprinkle with cinnamon and add water to coat the pieces.
Cover a baking dish with aluminum foil and cook for 15-20 minutes or until food is done.
Remove the contents from the baking dish and mash as your child likes.
2. Scrambled eggs and sweet potatoes.
This is one of the nutritious 9 month old baby food recipes that has all the goodness of eggs and sweet potatoes.
Feeding a 9-month-old baby, recipes and feeding tips
Ingredients:
1 egg (you can use egg yolk)
½ cup puree
some pepper
1 teaspoon butter
how to prepare :
Take a bowl. Add mashed potatoes and eggs.
Mix well.
Melt the butter in a pan, then add it to the potato and egg mixture.
Continue stirring with a spoon until the mixture is combined.
Pour the contents into a bowl and mash if you want to adjust the consistency to your child's preference.
3. Apples and Pumpkins
This easy recipe can be made quickly and served as a main dish!
Ingredients:
2 cups apple, peeled and chopped
1 cup peeled and chopped pumpkin
¼ teaspoon cinnamon powder
1 glass of water
how to prepare :
Place the sliced ​​apples and pumpkin in a bowl.
Sprinkle with cinnamon powder and mix thoroughly.
Heat water in a heavy bottomed pan.
Throw a pumpkin and cut an apple in water.
Cook over medium heat until soft and tender.
Turn off the heat and let the mixture cool down.
Gently knead it and give it to your baby!
4.