Oxo tot baby food masher
OXO Tot Food Masher Review
A travel-friendly, manual food maker that mashes, but does not puree like machines
Credit: Abriah Wofford
Price:   $12 List | $11.95 at Amazon
Pros:  Minimal, small in size, compact, lid included, easy to clean, inexpensive, portable
Cons:  Below-average puree quality, small amounts, requires effort, lid may pop-off, staining
Manufacturer:   OXO Tot
By Molly Bradac ⋅ Senior Review Editor  ⋅  May 17, 2020
Our Editors independently research, test, and rate the best products. We only make money if you purchase a product through our links, and we never accept free products from manufacturers. Learn more
57
OVERALL
SCORE
RANKED
#5 of 10
Puree Quality - 35% 2. 9

Ease of Use - 30% 5.9

Health/Safety - 20% 7.6

Ease of Cleaning - 15% 9.0
RELATED: Best Baby Food Makers
The Skinny
The OXO Tot Food Masher fits a niche for families who seek to mash food for their toddlers while on-the-go. This manual product is small in size, compact, and comes with a lid, so toss it into a diaper bag or luggage bag for your next adventure. Plus, it is easy to clean. Keep in mind this product will not create smooth purees like electric-powered machines and certainly requires some effort to mash at times. However, it is portable, inexpensive, and quick to clean—a couple of perks that other contenders in our lineup do not provide.
Compare to Similar Products
(change comparison)
 

This Product
OXO Tot Food Masher

Oster Pro 1200 Blender

NutriBullet Blender

Sage Spoonfuls Puree and Blend

Green Sprouts Fresh Baby Food Mill

Awards
 
 
 
 
 
Price
$12. 00 List
$11.95 at Amazon
$90 List
$89.99 at Amazon
$110 List
$102.30 at Amazon
$50 List
$48.99 at Amazon
$20.00 List
$16.36 at Amazon
Overall Score 
Star Rating
Pros
Minimal, small in size, compact, lid included, easy to clean, inexpensive, portable
Glass, easier cleaning, above-average performance, and user-friendly
Easy to use, excellent purees, large batches, easy to clean
Quality puree, easy to clean, inexpensive
Portable, fairly easy to clean, low-cost, free from BPA and PVC
Cons
Below-average puree quality, small amounts, requires effort, lid may pop-off, staining
Loud on highest setting, trapped food chunks under blade
No cooking feature, not portable, takes up space
Does not cook
Does not grind all foods, blade is dull, liquid can leak, and grinds small quantities of food
Bottom Line
A travel-friendly, manual food maker that mashes, but does not puree like machines
A blender that performs decently and features a Boroclass pitcher that is durable and healthier for babies
A top-notch blender that consistently creates smooth purees and offers enough capacity to produce large batches of baby food but takes up kitchen counter real estate
Simple, inexpensive, and versatile, this unit makes baby food in a snap
A no-frills baby food maker that is good for those seeking portability at a low-cost
Rating Categories
OXO Tot Food Masher
Oster Pro 1200 Blender
NutriBullet Blender
Sage Spoonfuls Pure. ..
Green Sprouts Fresh...
Puree Quality (35%)
Ease of Use (30%)
Health/Safety (20%)
Ease of Cleaning (15%)
Specs
OXO Tot Food Masher
Oster Pro 1200 Blender
NutriBullet Blender
Sage Spoonfuls Pure...
Green Sprouts Fresh...
Capacity
Not Listed
6 cups
8 cups
Not Listed for Food Processor, N/A for Immersion Blender
1 Cup
Footprint
Small
Large
Large
Small
Small
Steam
No
No
No
No
No
Settings
Blend, Mash
Blend, Puree
Blend, Puree
Blend, Puree
Blend, Puree
Special Features
None
None
None
None
Included Accessories
(1) Lid
(1) 6 cup Pitcher, 24 oz. Smoothie Cup with Lid
Tamper, Recipe Booklet
HomeMade Essentials Package Available with (1) Recipe Book, (6) Glass 4oz Storage Jars, (60) Labels, (1) Immersion Blender with Food Processor Attachment and Pocket Guide
None
Available Accessories
None
None
Yes
Sage Baby Eco Steamer, Sage Spoonfuls - Simple Recipes, Healthy Meals, Happy Babies; Sage Spoonfuls Pocket Guide, Assorted Storage Jars, Pouches, Snackie and Munchie Bag Sets
None
Show full specification detailsHide full specification details
Our Analysis and Test Results
Founded in 1990, OXO is an American manufacturer of housewares and kitchen products, with a mission to create tools that make everyday tasks easier.
Performance Comparison
The OXO is manual, and the masher has teeth and groves, plus the bowl has similar grooves, all of which help the mashing process.
Credit: Abriah Wofford
Puree Quality
The OXO has one of the lowest scores for puree quality.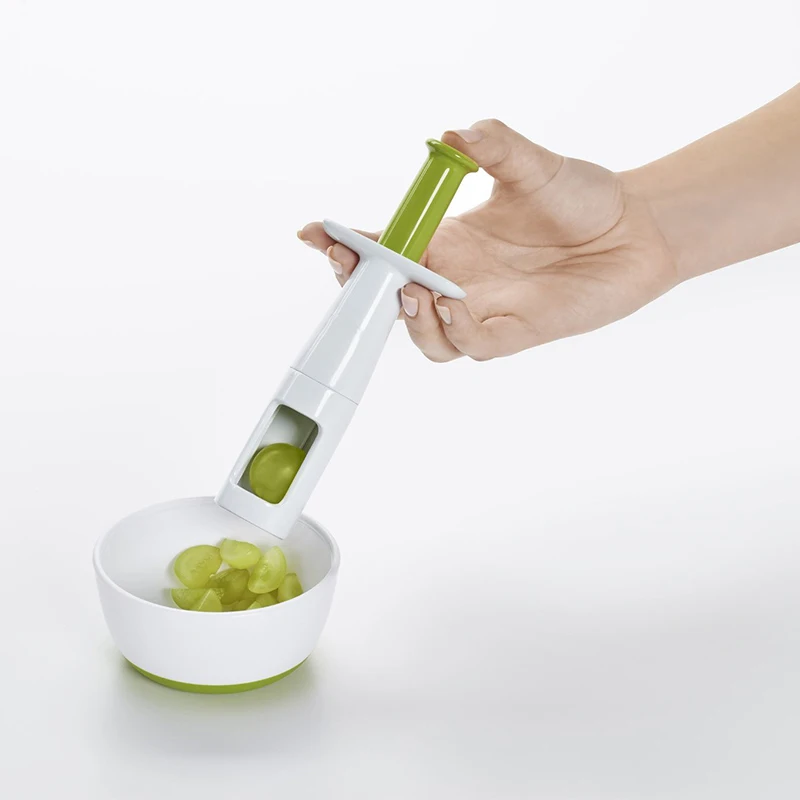 It will not produce silky-smooth purees for a beginner baby, and it cannot remove skins or seeds. But, this product is not designed or expected to achieve similar quality to electric machines. It is essentially a glorified fork and bowl, with a lid, to be portable and aid in mashing food on the go.
We recommend this product for an advanced eater or toddler who can manage texture and some pieces. It did a fair job mashing bananas, avocados, pasta, and broccoli.
partially frozen peachesbananapasta
The OXO struggled the most with kale and raw carrots, followed by chicken, which appeared tuna-like, and blueberries, which had many medium-size skins still present.
chickenblueberriesgreen peas
Ease of Use
The trade-off of simplicity is no features, and the OXO is one of the few muscle-powered products in the review.
As a small and compact product, the OXO can easily be packed along for travel. The masher dismantles into two parts and nests within the bowl.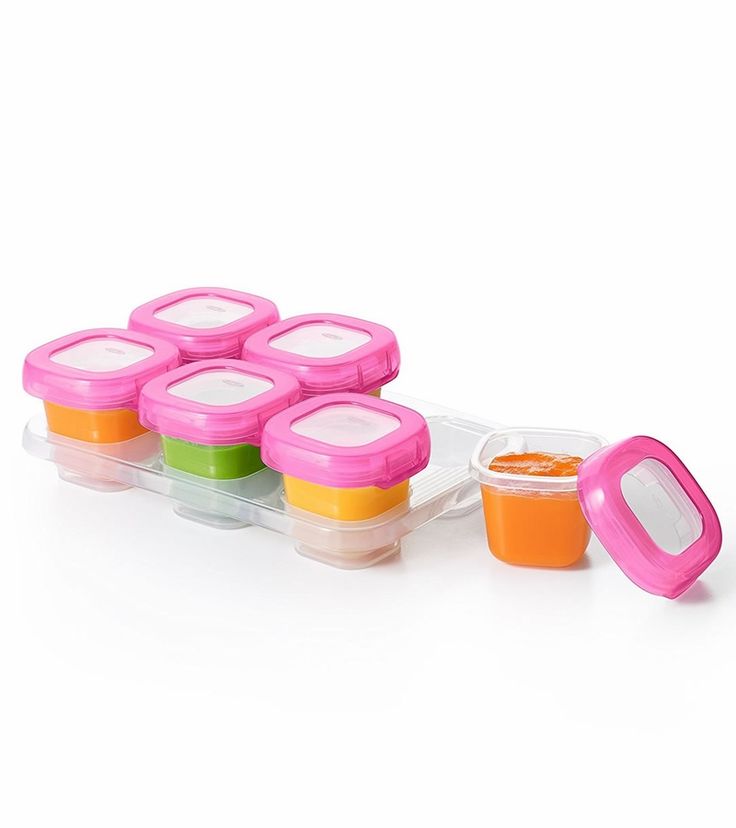 The bowl's capacity is about 8-10 oz, which will yield one or two servings. The lid can cover leftover food to transport home and store in the refrigerator. Note that some users report the lid pops-off in a diaper bag; however, we did not experience this issue during testing.
The masher can dismantle into two parts.
Credit: Abriah Wofford
Health and Safety
The OXO receives a high score for this metric, primarily due to its simplicity, limiting the potential for harm and concerns. For instance, it does not have a steam tank or sharp blades, plus there are no nooks or crannies for yuck to grow.
The product is made from polypropylene plastic #5 (recyclable) that is phthalate, BPA, and PVC free. The soft, non-slip grip is Santoprene (a type of rubber), which contains no chemicals.
The OXO has non-slip grip on the masher and on the lip of the bowl. This type of rubber contains no chemicals.
Credit: Abriah Wofford
Ease of Cleaning
The OXO is dishwasher safe, but handwashing is a breeze, too, and we strongly encourage handwashing to prolong the product's use.
The bowl is white, so some foods, not all, may stain. During testing, we noticed that carrots are one of those foods that may stain, regardless of how quickly it is washed after use.
The masher doesn't have holes to prevent food from getting trapped. It should be inspected for food build-up and be thoroughly cleaned regularly.
The masher's grooves should be inspected from time to time.
Credit: Abriah Wofford
Manufacturer Video
— Molly Bradac
Oxo Tot Food Masher Teal
Black Friday Early Access → Shop Now!
SearchLocationsMy AccountRegistryMobile Navigation
by Oxo Tot
by Oxo Tot
$22.99
Quantity
SKU OXO-61130700
<span title="translation missing: en.workarea.storefront.forms.checkbox">Checkbox</span>
Available online
<span title="translation missing: en.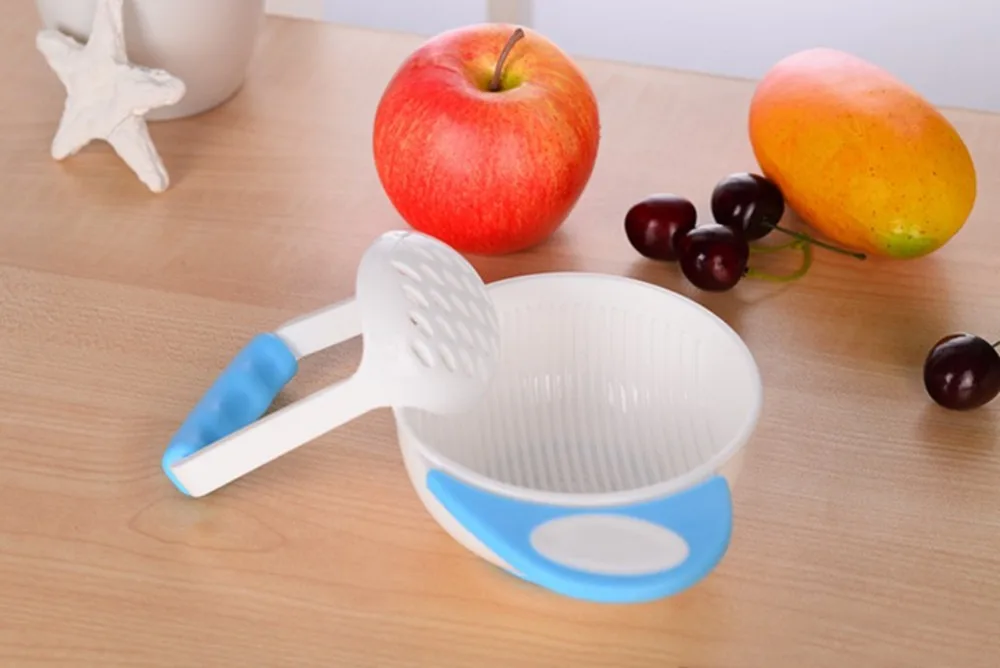 workarea.storefront.forms.checkbox">Checkbox</span>
Not available in-store
<span title="translation missing: en.workarea.storefront.forms.checkbox">Checkbox</span>
Ships free on orders over $49
View Full Details
Description
This compact, portable Food Masher from OXO tot quickly and thoroughly mashes fruit, veggies and more for fresh, fast baby food. The ridges on the Masher and inside the bowl ensure efficient mashing, and the teeth on the Masher are designed to fit between the ridges to get every last bit of food.
The steep bowl walls keep food contained while mashing, and the Masher head is designed without holes to prevent food from getting trapped. The Masher comes apart and fits inside bowl with lid for taking on the go.
Specifications:
Dimensions 7.062" x 8.25" x 4.5"
Weight 0. 458lbs
Product reviews
Be the first to write a review for Food Masher Teal
Write a Review
Recommended for you
arrow up
Shipping & Returns
Fast & Free Shipping Over $49 & Free Returns
Learn More
Customer Service
Have questions? Our Product Experts are here to help!
Contact Us
Lowest Price Guarantee
Why shop anywhere else? We price match online and offline competitors
Learn More
Customer Care
Free Shipping & Free Returns
Lowest Price Guarantee
Store Locations
Contact Us
Gift Card Balance Checker
Standard Exclusions
Virtual Appointments
About Us
About Us
Careers
Community & Charity
Media
Reviews
Locations
All Locations
Burlington
Coquitlam
Etobicoke
London
Milton
North York
Toronto (Stockyards)
Head Office (Burlington)
STAY SOCIAL
facebookinstagram
Shop By Category
Shop by Brand
UPPAbaby
Nuna
Clek
Britax
Diono
Veer
Nanit
Maxi-Cosi
Valco Baby
the OVer company
Little Unicorn
Kyte Baby
Bugaboo
Cybex
Bumbleride
Loulou Lollipop
ERGObaby
Mushies
Snuggle Me Organic
Peg Perego
Silver Cross
Wonderfold
BIBS
Woolino
Stokke
Pip + Phee
Baby Jogger
4Moms
Medela
Jellycat
BOB
BabyBjorn
Skip Hop
Snuggle Specials
Baby Registry
Start A Baby Registry
Find A Baby Registry
Manage A Baby Registry
Baby Registry Perks
Baby Registry FAQs
Learn
Free Shipping & Free Returns
Lowest Price Guarantee
Store Locations
Contact Us
Gift Card Balance Checker
Standard Exclusions
Virtual Appointments
© 2022 Snuggle Bugz Inc.
All Rights Reserved.
1-877-768-4284
✔️ OXO Tot Sprout High Chair - Taupe/Walnut
Attention
Fill in in English letters!
All fields marked with * are mandatory.
Access data
* Email as login
* Password
(at least 4 characters)
Personal data
* Surname
Middle name
Telephone
* Country
Ваша странаRUSSIAN FEDERATIONUKRAINEBELARUSKAZAKHSTANAFGHANISTANALAND ISLANDSALBANIAALGERIAAMERICAN SAMOAANDORRAANGOLAANGUILLAANTARCTICAANTIGUA AND BARBUDAARGENTINAARMENIAARUBAAUSTRALIAAUSTRIAAZERBAIJANBAHAMASBAHRAINBANGLADESHBARBADOSBELGIUMBELIZEBENINBERMUDABHUTANBOLIVIA, PLURINATIONAL STATE OFBONAIRE, SINT EUSTATIUS AND SABABOSNIA AND HERZEGOVINABOTSWANABOUVET ISLANDBRAZILBRITISH INDIAN OCEAN TERRITORYBRUNEI DARUSSALAMBULGARIABURKINA FASOBURUNDICAMBODIACAMEROONCANADACAPE VERDECAYMAN ISLANDSCENTRAL AFRICAN REPUBLICCHADCHILECHINACHRISTMAS ISLANDCOCOS (KEELING) ISLANDSCOLOMBIACOMOROSCONGOCONGO, THE DEMOCRATIC REPUBLIC OF THECOOK ISLANDSCOSTA RICACOTE D'IVOIRECROATIACUBACURACAOCYPRUSCZECH REPUBLICDENMARKDJIBOUTIDOMINICADOMINICAN REPUBLICECUADOREGYPTEL SALVADOREQUATORIAL GUINEAERITREAESTONIAETHIOPIAFALKLAND ISLANDS ( MALVINAS)FAROE ISLANDSFIJIFINLANDFRANCEFRENCH GUIANAFRENCH POLYNESIAFRENCH SOUTHERN TERRITORIESGABONGAMBIAGEORGIAGERMANYGHANAGIBRALTARGREECEGREENLANDGRENADAGUADELOUPEGUAMGUATE MALAGUERNSEYGUINEAGUINEA-BISSAUGUYANAHAITIHEARD ISLAND AND MCDONALD ISLANDSHOLY SEE (VATICAN CITY STATE)HONDURASHONG KONGHUNGARYICELANDINDIAINDONESIAIRAN, ISLAMIC REPUBLIC OFIRAQIRELANDISLE OF MANISRAELITALYJAMAICAJAPANJERSEYJORDANKENYAKIRIBATIKOREA, DEMOCRATIC PEOPLE'S REPUBLIC OFKOREA, REPUBLIC OFKUWAITKYRGYZSTANLAO PEOPLE'S DEMOCRATIC REPUBLICLATVIALEBANONLESOTHOLIBERIALIBYALIECHTENSTEINLITHUANIALUXEMBOURGMACAOMACEDONIA, THE FORMER YUGOSLAV REPUBLIC OFMADAGASCARMALAWIMALAYSIAMALDIVESMALIMALTAMARSHALL ISLANDSMARTINIQUEMAURITANIAMAURITIUSMAYOTTEMEXICOMICRONESIA, FEDERATED STATES OFMOLDOVA, REPUBLIC OFMONACOMONGOLIAMONTENEGROMONTSERRATMOROCCOMOZAMBIQUEMYANMARNAMIBIANAURUNEPALNETHERLANDSNEW CALEDONIANEW ZEALANDNICARAGUANIGERNIGERIANIUENORFOLK ISLANDNORTHERN MARIANA ISLANDSNORWAYOMANPAKISTANPALAUPALESTINIAN TERRITORY, OCCUPIEDPANAMAPAPUA NEW GUINEAPARAGUAYPERUPHILIPPINESPITCAIRNPOLANDPORTUGALPUERTO RICOQATARREUNIONROMANIARWANDASAINT BARTHELEMYSAINT HELENA, ASCENSION AND TRISTAN DA CUNHAS AINT KITTS AND NEVISSAINT LUCIASAINT MARTIN (FRENCH PART)SAINT PIERRE AND MIQUELONSAINT VINCENT AND THE GRENADINESSAMOASAN MARINOSAO TOME AND PRINCIPESAUDI ARABIASENEGALSERBIASEYCHELLESSIERRA LEONESINGAPORESINT MAARTEN (DUTCH PART)SLOVAKIASLOVENIASOLOMON ISLANDSSOMALIASOUTH AFRICASOUTH GEORGIA AND THE SOUTH SANDWICH ISLANDSSOUTH SUDANSPAINSRI LANKASUDANSURINAMESVALBARD AND JAN MAYENSWAZILANDSWEDENSWITZERLANDSYRIAN ARAB REPUBLICTAIWAN, PROVINCE OF CHINATAJIKISTANTANZANIA, UNITED REPUBLIC OFTHAILANDTIMOR-LESTETOGOTOKELAUTONGATRINIDAD AND TOBAGOTUNISIATURKEYTURKMENISTANTURKS AND CAICOS ISLANDSTUVALUUGANDAUNITED ARAB EMIRATESUNITED KINGDOMUNITED STATESUNITED STATES MINOR OUTLYING ISLANDSURUGUAYUZBEKISTANVANUATUVENEZUELA, BOLIVARIAN REPUBLIC OFVIET NAMVIRGIN ISLANDS, BRITISHVIRGIN ISLANDS, U.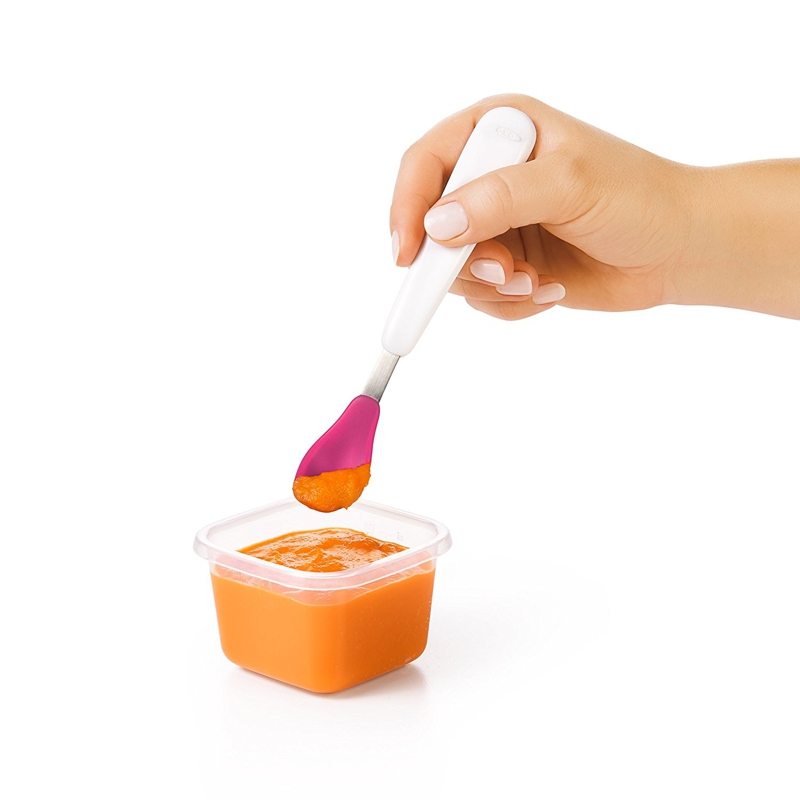 S.WALLIS AND FUTUNAWESTERN SAHARAYEMENZAMBIAZIMBABWE Important for accurate delivery calculation!
* City
* Delivery address:
* Postcode:
Important for accurate delivery calculation!
By filling out the form you agree to the license agreement and privacy policy
Food Mills list: reviews and ratings
Whales Love Processor Cleaning Multifunctional
3 Review
【All in One】WHALELOVE Baby Food Maker has the function of steaming, mixing and high efficiency automatic steam mixing. It is also equipped with fast heating, milk warmer and automatic tank cleaning. The baby food maker is made from safe materials and can be used to prepare delicious and…
Learn More
Baby Food Maker Chopper Grinder
3 Review
8 IN 1 Steaming, sterilizing, cooking, juicing, reheating, defrosting, pureeing and chopping - everything you need from a food processor for kids.
The three-tiered basket allows you to cook 3 dishes at the same time. EASY TO USE An intuitive touchscreen control panel interface is all you need to…
Learn more
HogoR
Processor Multi-Speed ​​Sterilizer
2 Reviewed
3 separate baskets means you can cook a variety of foods at once while retaining their flavor and nutrients. You can then adjust the texture and add even more flavor and vitamins by using the boil water collected in a separate vessel. To help you prepare healthy meals that are easy to prepare and cook in record time…
Learn More
Baby Brezza Easy Fill Reusable Bags
1 Review
Automatic steaming and mixing in 1 easy step. Prepare up to 3 cups of homemade baby food in one bowl with the push of 1 button. The Viper blade cuts food with perfect precision. Saves hundreds of dollars compared to store-bought baby food.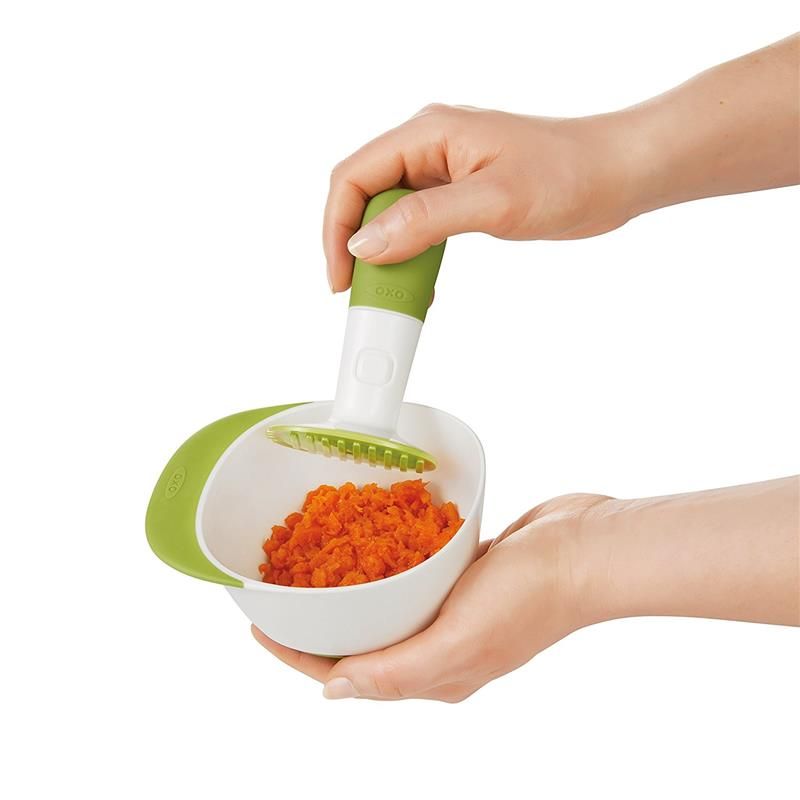 Easy to clean. The steam tank is fully accessible for easy cleaning. Bowl and blade…
Learn more
Dishwasher Green Sprouts Seperates Electric
0 Review
easily grinds baby food. separates the seeds and skins from the puree. compact size with built-in bowl. Convenient for small parties and on the go. no batteries or electricity needed.
Nuby Mighty Blender 22Piece Maker
0 Review
Kit contains everything you need to prepare, store and feed homemade baby food. For the different stages of feeding, adjust the blender so that stage 1 has the perfect puree, stage 2 has a coarser texture, and stage 3 has mini meals. Two blades: one child blade for blending and one for finely grinding oats or cereals…
Learn More
Processor Constant Temperature Multifunctional Grinder
0 Review
❤【Intelligent Control】 The steamer and baby food blender provide truly intelligent operation.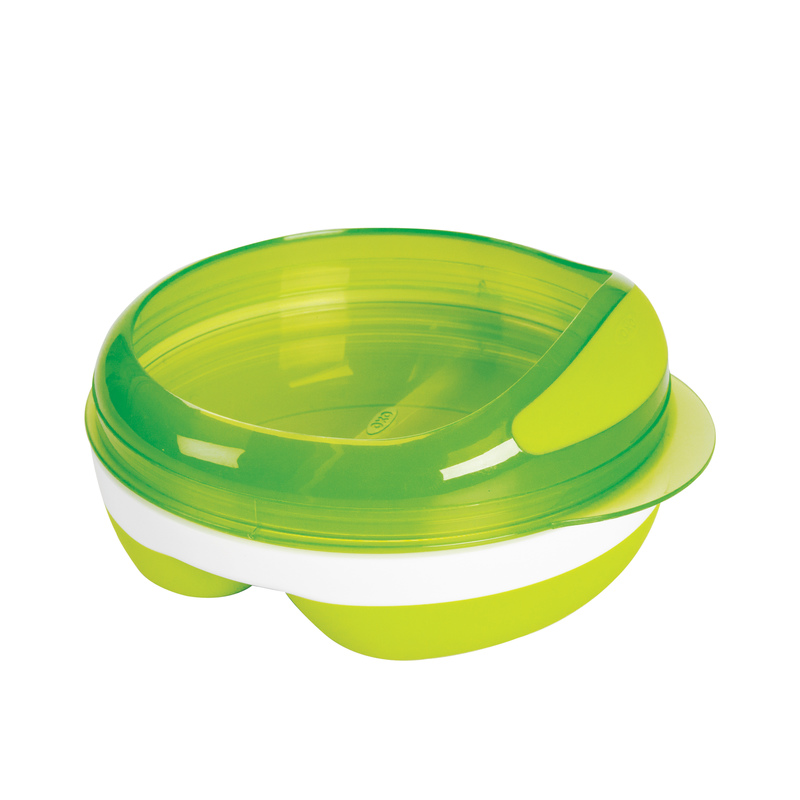 Just press the auto button and the baby food processor does the steaming and mixing for you, eliminating tedious and unnecessary steps. ❤【Multifunctional processor for baby…
Learn More
Processor Blender Homemade Approved Reusable
0 Review
prepare fresh, healthy, homemade baby food at the touch of a button… forget about juggling multiple pots and pans while your precious bundle of joy screams in the corner! our multipurpose baby food processor allows you to steam, blend, reheat and defrost.. it even sanitizes and self-cleans…
Learn more
MOMYEASY Multifunction Blender Chopper
0 Review
Tritan. Multi-Function: 10 in 1 multi-functional baby food machine, Steam cooking, Boiling, Defrost, Bottle warmer, Blender, Chopper-Chopper, Puree, Satisfy the essential functions of baby's daily feeding almost at the same time, 2-layer basket design allows you to cook different…
Learn more
OXO Tot Food Masher Teal
0 Review
The protrusions on the pusher and inner bowl work together for efficient mashing.