Peas and carrots baby food
Best Baby Food Combinations (50 Easy Recipe Ideas + Tips)
Learn this simple approach to making baby food combinations with this master list of ideas. With this post, you'll always have ideas for easy baby meals that both taste great and are realistic for you to execute…even with a busy schedule!
Baby Food Combinations
Moving from single ingredient baby foods to combinations in stage 2 baby food is such a fun stage of feeding babies because things can get so much more flavorful and interesting! And it means that you can batch cook basic purees and then combine them in so many delicious ways to keep things interesting and nutrition varied.
And while I am not opposed to sometimes buying baby food, each of these ideas is super easy—even if you are very busy. I love to have a stash of these in the freezer to use for quick meals in a pinch. (And to be honest, we still use them in the toddler years as easy ways to offer up veggies!)
TIP: Scroll to the recipe at the end of the post for all of the details, and read through the post for answers to common questions and basics about making baby food combos.
Ingredients in Baby Food Combinations
To make the baby foods in this post, you'll need basic ingredients (that will obviously vary according to which specific puree you choose). The base purees are made with:
Apples
Bananas
Blueberries
Butternut Squash
Carrots
Mango
Pear
Peas
Spinach
Sweet Potatoes
TIP: Then, to mix things into combinations, you can add in peanut butter, plain whole milk yogurt, Baby Oatmeal, Baby Rice Cereal, and other purees including those made with beans, chicken, pineapple, avocado, peach, and more.
How to Make Stage 2 Baby Food Combinations Step-by-Step
Here's a look at the simple process involved in making this sort of stage 2 baby food. Scroll down to the bottom of the recipe for the full information.
Make your base purees.
Store or freeze until ready to combine.
Stir together the purees, adding any optional spices or ingredients, until uniform.
Serve with a spoon or in a reusable pouch.
TIP: I like to make the single ingredient purees and freeze them, then mix and match frozen cubes of purees into yummy combinations. This ensures that you have flexibility to adjust if baby doesn't love one combination and that you can change up the flavors you're offering regularly.
How do you combine baby food?
With the way I do it, you simply make two purees (or one puree if you plan to combine it with something like yogurt or oatmeal) and mix them together. You can really do any combinations that sound good to you. I have 10 base purees and 5 easy combination ideas for you to get started, but then you can totally run with it!
Best Baby Food Containers
For storing baby food, I like these Wean Green Storage Cubes (they are glass and are insanely durable—I've been using the same set for 8 years), these Beaba Clip Containers, and these Wee Sprout Containers. My go-to reusable pouches include this silicone one from Squeasy Gear and these Wee Sprouts BPA-free plastic ones.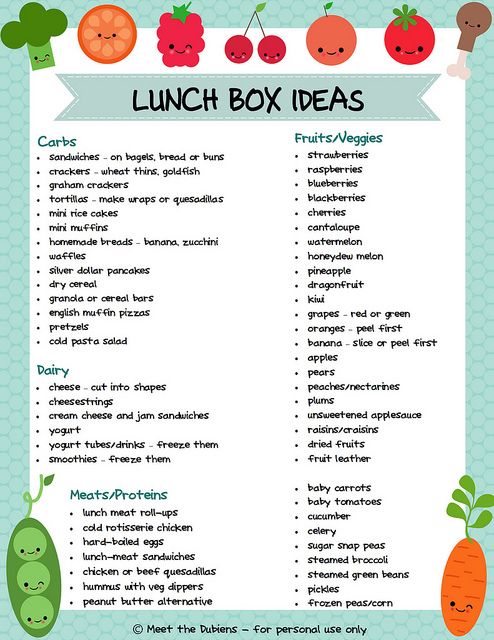 (I prefer the 3 ounce size for babies in both pouch options.)
Apple Baby Food Ideas
Once you make basic Apple Puree, you can combine it with so many yummy flavors!
+ plain whole milk yogurt = Apple Yogurt
+ Baby Oatmeal = Apple Oatmeal
+ Spinach Puree = Apple Spinach Baby Food
+ Carrot Puree = Apple Carrot Baby Food
+ Butternut Squash Puree = Apple Squash Baby food
Banana Baby Food Ideas
Try these easy combinations that start with Banana Puree.
+ Peanut Butter Puree = Banana Peanut Butter Baby Food
+ plain whole milk yogurt = Banana Yogurt
+ Baby Oatmeal + Banana Oatmeal
+ Bean Puree = Banana Bean Puree
+ Avocado Puree + Banana Avocado Puree
Baby Food Combinations with Blueberries
Start with Blueberry Puree, then transform it into these fun flavors.
+ plain whole milk yogurt = Blueberry yogurt
+ Baby Oatmeal = Blueberry Oatmeal
+ Banana Puree = Blueberry Banana Puree
+ Mango Puree = Blueberry Mango Puree
+ Peach Puree = Blueberry Peach Puree
Baby Food Combinations with Butternut Squash
Smooth Butternut Squash Puree is a great base as it's rich in nutrients and has a naturally mild flavor.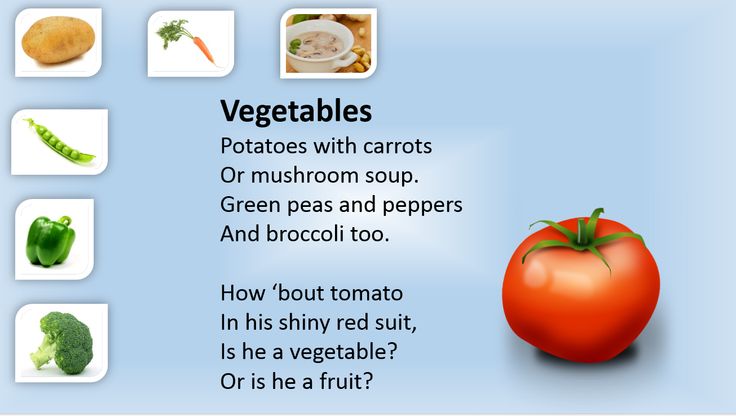 (Any of these would be great with a tiny pinch of cinnamon.)
+ Pear Puree = Squash Pear Puree
+ Bean Puree = Squash Bean Puree
+ Banana Puree = Squash Banana Puree
+ Applesauce = Squash Apple Puree
+ plain whole milk yogurt = Squash Yogurt
Baby Food Combinations with Carrots
Start with Carrot Puree, then add in new flavors!
+ Apple Puree + Sweet Potato Puree = Carrot Apple Sweet Potato Puree
+ Pear Puree + Sweet Potato Puree = Carrot Pear Sweet Potato Puree
+ Banana Puree = Carrot Banana Baby Food
+ Quinoa Baby Food = Carrot Quinoa Baby Food
+ Bean Puree = Carrot Bean Puree
Baby Food Combinations with Mango
Mango Puree is a cinch to make and is so intensely flavorful—which makes it play really well with other purees!
+ plain whole milk yogurt = Mango Yogurt
+ Baby Oatmeal = Mango Oatmeal
+ Banana Puree = Mango Banana Puree
+ Avocado Puree = Mango Avocado Puree
+ Peach Puree = Mango Peach Puree
Pear Baby Food Combinations
Ripe pears make delicious Pear Baby Food that freezes and combines well.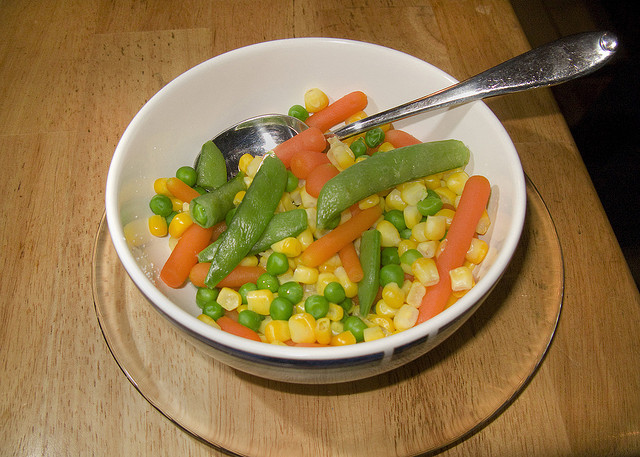 + Avocado Puree = Pear Avocado Puree
+ Baby Oatmeal + Cinnamon = Pear Cinnamon Oatmeal
+ Banana Puree = Pear Banana Puree
+ Pea Puree = Pear Pee Puree
+ Carrot Puree = Pear Carrot Puree
Baby Food Combinations with Peas
Keep a bag of frozen peas in the freezer and homemade Pea Puree is just minutes away. Then try:
+ Apple Puree = Pea Apple Puree
+ Pear Puree = Pea Pear Puree
+ Mango Puree = Pea Mango Puree
+ Banana Puree = Pea Banana Baby Food
+ Pineapple Puree = Pea Pineapple Puree
Baby Food Combinations with Spinach
My Spinach Baby food already has peas in it (to ensure it's smooth and mellow in flavor). You can also combine it with:
+ Apple Puree = Spinach Apple Puree
+ Pear Puree = Spinach Pear Puree
+ plain whole milk yogurt = Savory Spinach Yogurt
+ Quinoa Baby Food and pinch Parmesan cheese = Spinach Parmesan Quinoa
+ Bean Puree = Spinach Bean Puree
Sweet Potato Baby Food Ideas
Start with a batch of Sweet Potato Baby Food and then try these yummy options:
+ Chicken Puree = Sweet Potato Chicken Baby Food
+ Bean Puree = Sweet Potato Bean Puree
+ Applesauce = Sweet Potato Applesauce
+ Carrot Puree + Cinnamon = Cinnamon Sweet Potato Carrot Puree
+ Bean Puree + Cumin = Mexican Sweet Potato Bean Puree
How to Store Baby Food—and Send it to Daycare
I prefer to freeze batches of baby food in a silicone ice cube tray overnight, transfer it to a zip top freezer bag, then store it until I'm ready to serve or combine it.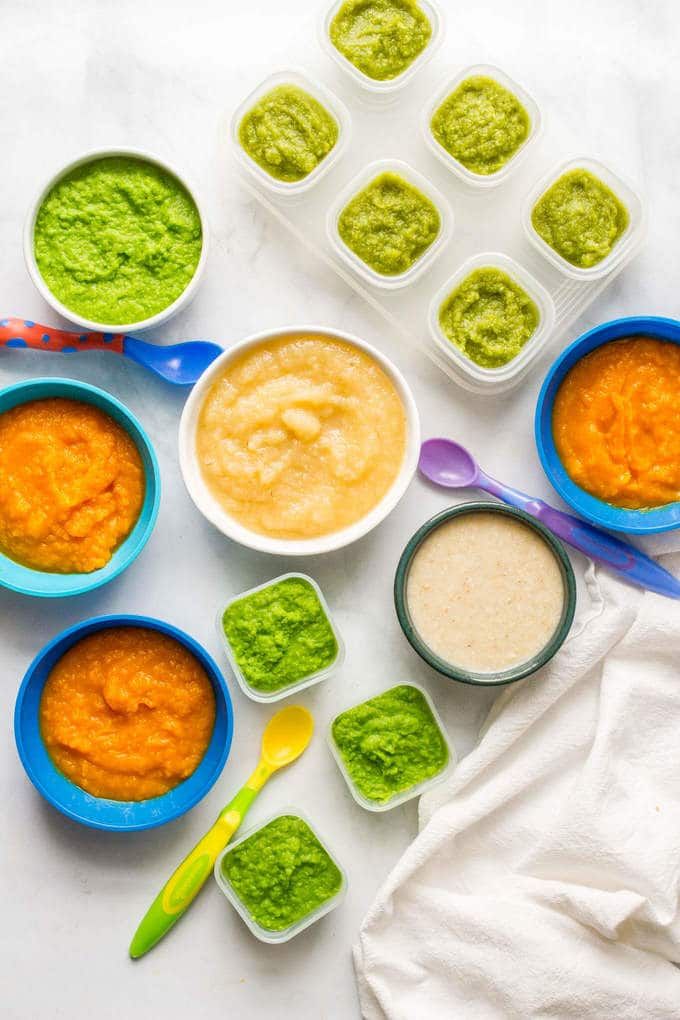 You can then mix and match from the single ingredient purees you have in the freezer by adding a cube or two of two purees to a container. If you do that the night before you plan to serve the food, it will thaw and be ready to stir together.
This makes it easy to batch cook and have a lot of option to feed baby at home or at daycare.
Tips for Making the Best Baby Food Combinations (Stage 2 & Stage 3)
These Stage 2 baby foods are great to introduce after baby has started solids with single ingredient baby foods.
For a 6 month old baby, 1-2 tablespoons baby food may be plenty for a single serving. For a 9 month old baby, they might want ¼ cup or more.
Adjust the servings based on your child's hunger, using a roughly one to one ratio of the purees in each combination.
Read more about the differences in Baby Food Stages here.
Find my best tips for Baby Food Storage here.
Add in a little mashed avocado, coconut oil, or Prune Puree to help with baby constipation.
Serve with a spoon or in a reusable pouch.
I'd love to hear your feedback on these ideas, so please comment and rate the recipe ideas below! I appreciate all of your comments so much.
Prep Time 15 minutes
Cook Time 10 minutes
Total Time 25 minutes
Author Amy Palanjian
Cuisine American
Course Baby Food
Calories 5kcal
Servings 6
1-2 tablespoons Butternut Squash Puree and with one of the following
▢ 1-2 tablespoons Pear Puree
▢ 1-2 tablespoons Bean Puree
▢ 1-2 tablespoons Banana Puree
▢ 1-2 tablespoons Applesauce
▢ 1-2 tablespoons plain whole milk yogurt
1-2 tablespoons Spinach Puree and one of the following:
▢ 1-2 tablespoons Apple Puree
▢ 1-2 tablespoons Pear Puree
▢ 1-2 tablespoons plain whole milk yogurt
▢ 1-2 tablespoons Quinoa Baby Food and pinch Parmesan cheese
▢ 1-2 tablespoons Bean Puree
1-2 tablespoons Sweet Potato Puree and one of the following:
▢ 1-2 tablespoons Chicken Puree
▢ 1-2 tablespoons Bean Puree
▢ 1-2 tablespoons Applesauce
▢ 1-2 tablespoons Carrot Puree and pinch cinnamon
▢ 1-2 tablespoons Bean Puree and pinch cumin
Prepare each puree. Freeze in a silicone ice cube tray, transferring the cubes to a freezer bag once solid, or store in the refrigerator as needed.

Place roughly equal amounts of the two (or more) purees you plan to combine into a bowl. Stir together. (If the purees are frozen, place a cube or two of each into a bowl or storage container. the night before you plan to serve and let thaw overnight in the fridge before stirring together. Or thaw at room temperature for about 2 hours.)

Serve or store for later.
Mixing Bowl

Reusable Pouch

Silicone Ice Cube Tray
Taste the purees and add more of a sweeter one if needed.
Add small pinches of spices like cinnamon, ground ginger, and cumin to add flavor.
Add small pinches of ground flaxseed to add healthy fats.
Serve with a baby spoon or in a reusable pouch.
Pack for daycare if needed in small airtight containers.
Serve cold or warm just slightly.
If. baby has a dairy intolerance, use a nondairy, unsweetened nondairy yogurt.
If baby has a nut allergy, use a nut-free alternative that's unsweetened such as Sunbutter.
Calories: 5kcal, Carbohydrates: 1g, Protein: 1g, Fat: 1g, Saturated Fat: 1g, Polyunsaturated Fat: 1g, Monounsaturated Fat: 1g, Cholesterol: 1mg, Sodium: 2mg, Potassium: 11mg, Fiber: 1g, Sugar: 1g, Vitamin A: 30IU, Vitamin C: 1mg, Calcium: 5mg, Iron: 1mg
Tried this recipe?Rate in the comments and tag @yummytoddlerfood on IG!
Carrot With Peas And Potatoes
by Deepika // // 25 Comments
Jump to Recipe
This Carrot With Peas And Potato Pureè is a healthy nutritious meal for babies 8 months and above.
Happy Wednesday everyone. Last week I took a Blogging Break. It was a much-needed one. I was away from my laptop for four days. No blog work, no social networking nor thought about the recipes.
I enjoyed this break time. A blogger's mind never stops thinking. It is a 24 hours job. I am sure all the bloggers out there would relate to this point very well. And if you are like me, who is a writer, editor, managing editor, technical director, publicist, food photographer, food stylist, website designer – for your website, and a Mom (I won't go into the details of a job description of a stay-at-home-mom), getting a burnout is I think is quite obvious.
I started putting off things, which I realized was not a good sign. So taking a few days off had become essential.  I enjoyed my days away from the computer. This mini-blog vacation helped me energize myself and my creative mind again.
 Now let's talk about today's recipe. Here, I have cooked carrots, peas, and potatoes together along with little herbs. This recipe can be cooked in a steaming basket too, instead of making it in a pot.  
Carrots are full of essential nutrients for babies. They are a great source of vitamin A, vitamin B6, vitamin C, vitamin K, potassium, fiber folate, just to name a few.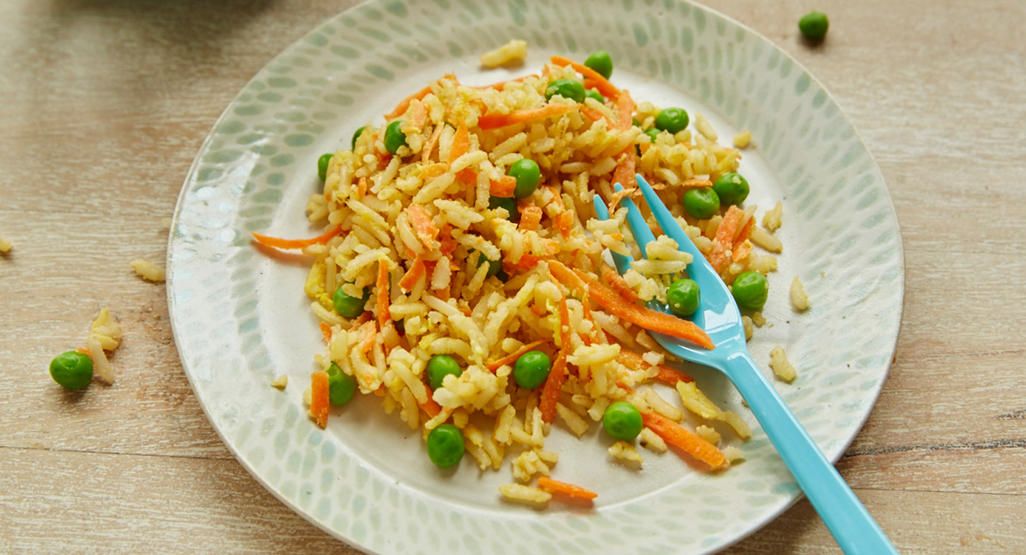 Carrots are known for their richness of the antioxidant nutrient known as beta-carotene. They also support vision health and have anti-cancer as well as cardiovascular health benefits. Though carrots are of different varieties, for example, orange carrots, purple carrots, yellow carrots, white carrots, and red carrots. I have used just orange carrots for baby food.
I introduced my daughter to carrots after she completed 8 months, just to be on the safer side. Carrots are linked to Nitrates which can cause a blue baby syndrome in babies, especially ones who are younger than 6 months of age.
Beyond 6 months, babies' stomachs have developed stomach acid to fight bacteria that can cause nitrate conversion and poisoning. If any doubts about feeding your baby the carrots, talk to your pediatrician and then go ahead. 
Carrot With Peas And Potatoes is a nutritious meal idea for babies 8 months and above. #babyfood #recipes Click To Tweet
When shopping for carrots, look for those which are firm, straight, and bright in color.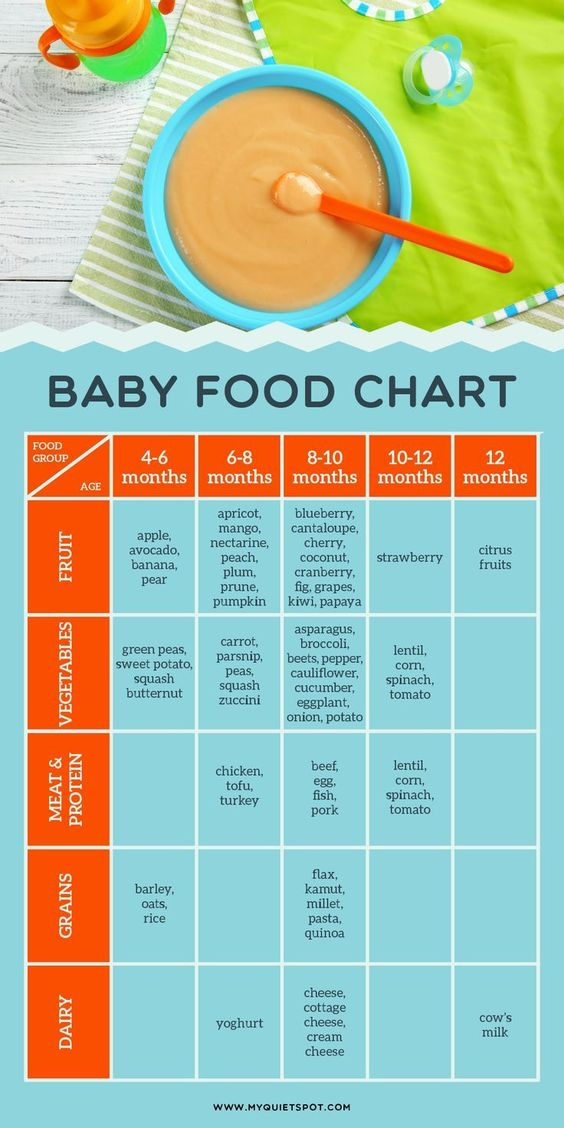 The deeper the orange color, the more beta-carotene is present in that carrot. Avoid those that are limp, rubbery, or have cracks in them.
Store carrots in the coldest section of the refrigerator wrapped in a plastic bag or paper towel. Keep them away from apples, pears, potatoes, and other fruits and vegetables that produce ethylene gas since it will cause them to become bitter.
Carrot With Peas And Potatoes
Carrot with Peas and Potatoes. A delicious meal for your little one.
Course Dinner, Lunch
Cuisine Baby Food, Toddler Food
Prep Time 10 minutes
Cook Time 15 minutes
Total Time 25 minutes
Servings 2
Author Deepika Haldankar
1/2 cup Carrots (steamed)
1/2 cup Potatoes (roughly chopped)
1/3 cup Green Peas
2 dashes of Garlic Powder
2 dashes of Dried Oregano
A dash of Dried Basil
1 cup Water Or Vegetable Broth
Wash, peel and cut carrots and potatoes. Keep them aside. In a steaming basket, steam carrots until fork tender.

In a pot add water/ vegetable stock. Add potatoes and peas along with dried herbs.

Cover and cook the peas and potatoes get fork tender. When they are about to get done, add steamed carrots to the pot.

Once everything is cooked well, turn off the heat and let it sit for few minutes.

They run it through a food processor.

Serve.
Add little-unsalted butter, if your baby is ready to have dairy.
Add a little water and adjust its consistency if the puree gets too thick.
This puree can be cooked in a steamer basket as well.
While pureeing, add water and herbs.
Important Note:
Talk to your baby's/toddler's Pediatrician before starting any new food.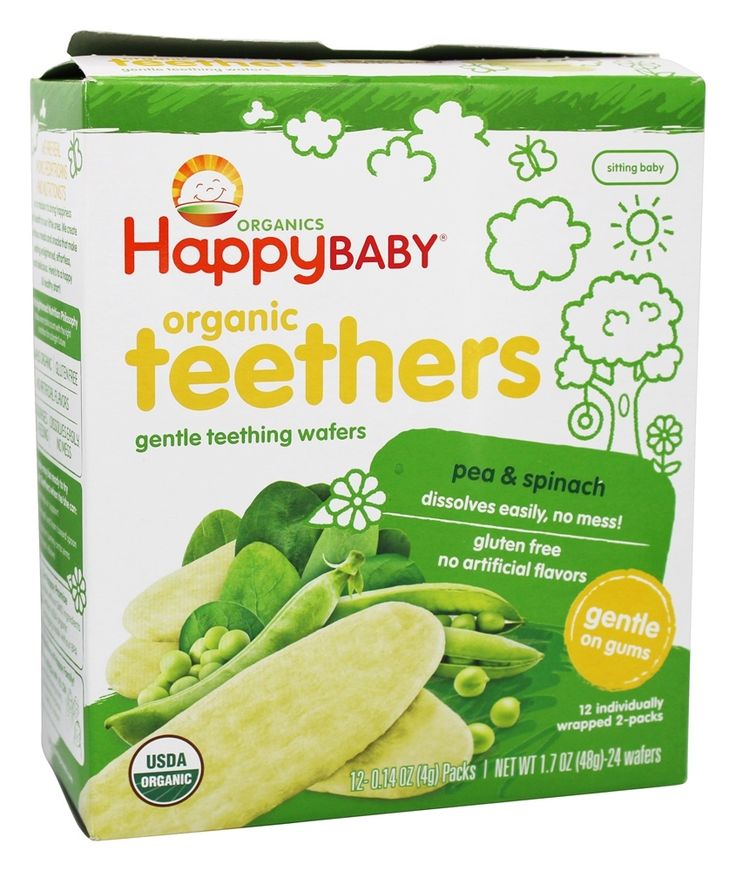 © EasyBabyMeals. All the content is copyright protected. Do not use without prior permission. 
This entry was posted in 1 year and above, 8 months and Above, Toddler and tagged baby food, carrots, fiber, folate, homemade, nitrates, organic, peas, potassium, potatoes, vitamins.
Chicken, Carrot, Potato, Apple and Pea Puree - Encyclopedia Baby Food
12-18 Months Gluten Free Dairy Free Flour Free Sugar Free Egg Free Chunks Meat Low Calorie Lunch Vegetables First Food Snack Cooked Puree Recipes Spices, Herbs, Seasoning Stew Dinner Fruits and berries
No comments
Levchuk Victoria ©
Puree of chicken, carrots, potatoes, apples and peas combines vegetables, fruits, meat and legumes, at first glance it seems that they are incompatible products. However, some children love this combination, especially if you put a green apple with sourness. In short, we try and see what the baby likes.
Chicken, carrot, potato, apple and pea recipe suitable for babies over 12 months old .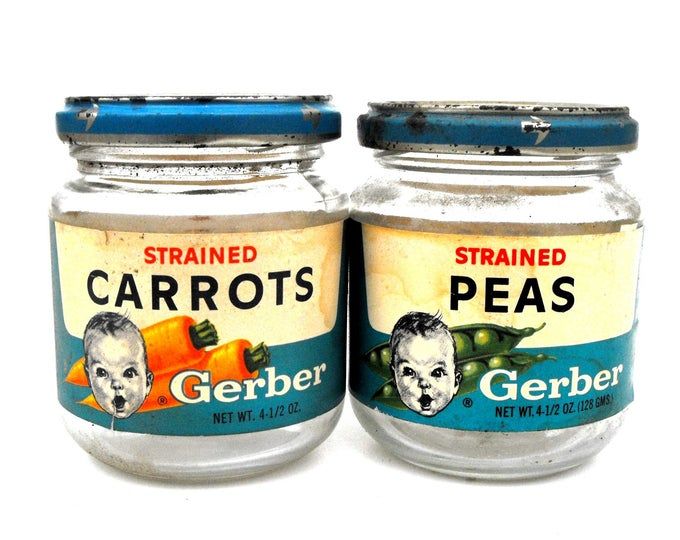 Introduced complementary foods: Chicken, carrot, potato, apple, pea, vegetable oil, onion, chicken broth.
Puree made of chicken, carrots, potatoes, apples and peas
Print recipe

9003
Portations
Preparation time
30 minutes
9000 9000 9000 9000 9000 9000 9000 9000 9000 9000 9000 9000 9000 9000 9000 9000 9000 9000 9000 vegetable oil
50 grams chopped onion
100 grams chicken breast cut into pieces
1 medium carrots, peeled and chopped
200 grams potatoes, peeled and chopped
1 Small apple peeled and chopped
200 ml of unsalted chicken broth
40 grams of frozen peas
Portions: Portions
Instructions
Heat the sunflower oil in the pan and fry the onion within 3-4 to the propagation.

Add the chicken to the pan and fry for 3-4 minutes.

Add carrots, potatoes and apples, add broth and bring to a boil.

Simmer, covered, for about 12 minutes or until the chicken and vegetables are tender.

Add frozen peas and simmer for another 3 minutes.

Grind everything in a blender or under a press to the desired consistency.
Social networks:
"Potatoes, carrots and peas, jars of vegetables"0001
Autumn is coming - a time of abundance vegetables and fruits .The time when the human body should properly stock up on vitamins in order to more easily survive our endless winter and still cheerfully meet the new spring. who does not know the taste of fruits and vegetables, finally tasted them for the first time and that they were certainly the most delicious and healthy products.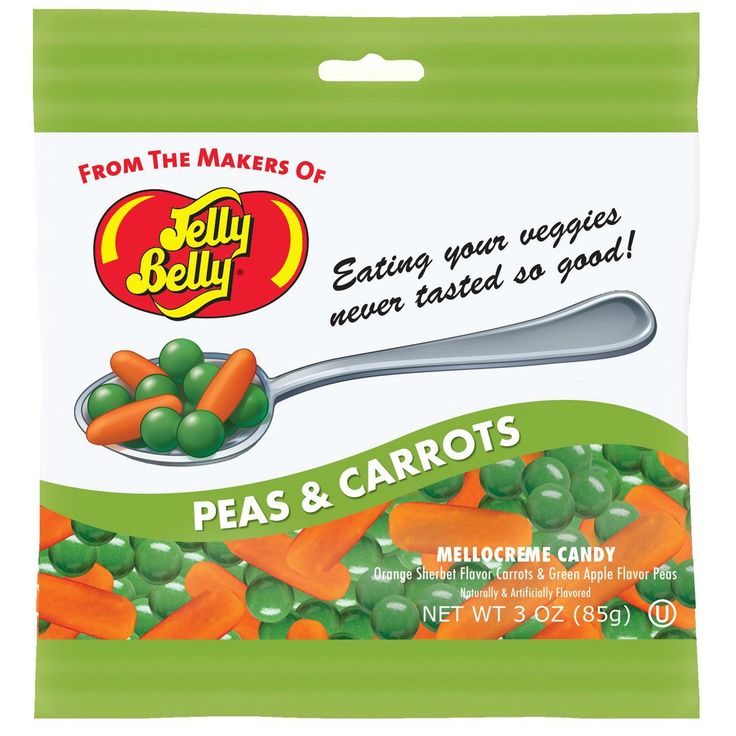 But is it worth it to start introducing complementary foods to babies with fresh products from the market or even from your own garden? Or maybe it's better to humble your own admiration for the multi-colored mountains of vegetables and fruits and buy special baby food in jars?
— At what age can vegetables and fruits be given to a child?
- Fruit purees were always introduced before vegetable purees. Moreover, for a long time in Russia there was a practice when juices and fruit purees were introduced very early, even too early. Juices were introduced from 3-4 weeks, and fruit puree 2-3 weeks after that. This was the order until 1999. But now in our country we have switched to a later introduction of complementary foods - after three months. The fact is that until a certain time, the baby simply does not have enough enzymes to digest such food. A few years ago, we conducted a study among breastfed infants, dividing them into two groups: one was given juice at 1 month, the other at 3.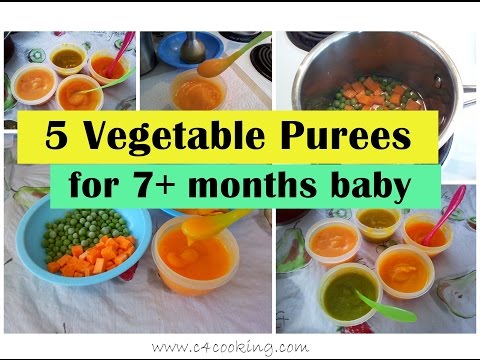 And with further observation, it was proved that in children from the first group, juice tolerance is worse than in children from the second. But for babies who are bottle-fed, these products are introduced early and now. Although in fact there is no special need for this. After all, the substitutes have all the necessary vitamins, it's just that the child's body, which has already adapted to milk mixtures, is easier to adapt to juices.
Fruit and vegetable purees are very similar in composition. According to the degree of energy value and calorie content, according to taste. Although vegetable purees carry a somewhat greater load on the children's body: there is more protein, salts, and vegetable fibers. In addition, vegetables are, of course, less sweet than fruits. And if children eat fruit purees with pleasure, then they are often reluctant to get used to vegetable purees. Moms sometimes need to put a lot of effort and patience in order to accustom the baby to vegetables.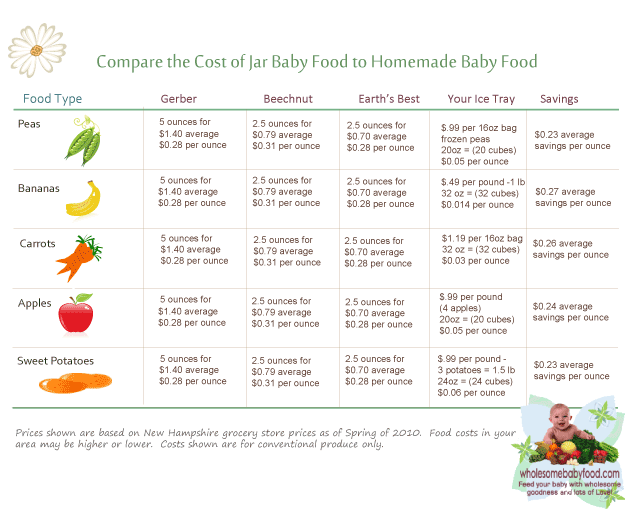 - Is it necessary to give a 3-month-old breastfed baby vegetable puree?
- In general, this is an individual question, and it is better to consult with the local pediatrician. But still there are some guidelines that are in all countries. They are methodological recommendations developed in our country at our institute at the end of December 1999. And, as follows from these recommendations, babies need a variety of foods and dishes, including necessarily vegetables.
- If it is very difficult for a mother to cook meat for a baby at home, then with vegetables and fruits, by all accounts, the situation is different. They boil well, crumple, and it is not difficult to make mashed potatoes from them. In addition, these products can be bought fresh. Why do canned children's fruit and vegetable purees and juices exist and are they healthier?
- Firstly, grind to the extent necessary, so that the baby is comfortable and safe to eat, and the way it is crushed in a jar, the mother is still unlikely to succeed.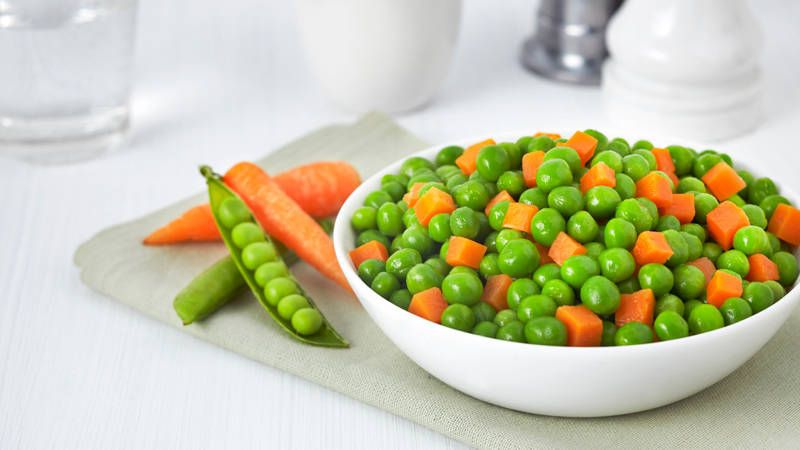 But the main thing is not this. From a safety point of view, jarred baby food is certainly more suitable for the baby than unverified products grown in an unknown place. Taking into account the ecological situation not only in our country, but throughout the world, the Institute of Nutrition recommends using "canned" vegetables and fruits in the nutrition of children under one year old. Then the baby will grow up, his immunity will get stronger, and he will be able to gradually switch to adult food. In addition, our domestic sanitary culture is sometimes not very high, and baby food is not soup that can be boiled for three days. He needs a fresh dish of impeccably fresh ingredients for every feeding. A jar in this regard is ideal, its contents only need to be heated.
— But mothers can give another argument: all vitamins are preserved in natural products. And in a jar during the canning process, they are probably lost ...
- Virtually all baby purees have added vitamins, including ascorbic acid, and such a useful microelement as iron.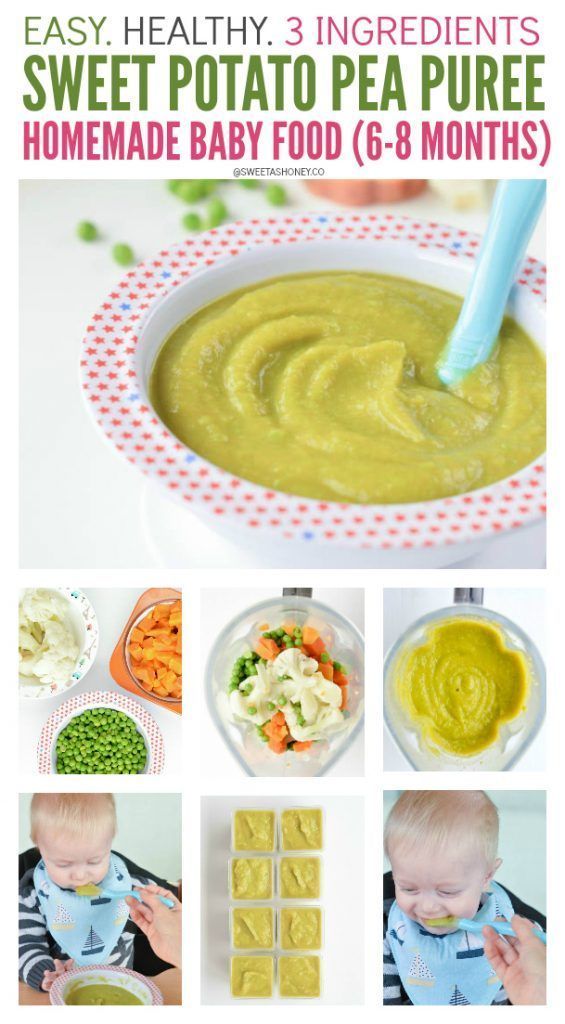 Of course, mom's arguments are reasonable, and it is impossible to argue with the fact that natural products are better than canned ones. But we must remember that this naturalness is very relative. Can you guarantee that these products are free of lead and radionuclides and that the products are really fresh?
— And how do we select products for baby purees?
- Now in Russia there is a rather strict control over raw materials: checking for the same radionuclides, for the degree of freshness, so that the products are not stale, without rot - this is also very important. Then the finished product is carefully checked.
- Usually, doctors recommend starting complementary foods with apples. And which ones are better?
- From the greens. Reds contain anthocyanins, which can contribute to the development of a food intolerance reaction.
— What about bananas? There is an opinion that exotic fruits are not very suitable for Russian children, they say, we are not genetically accustomed to them.
This is true?
— No, of course not. Bananas and passion fruit do not grow in Scandinavia either, but the children of these countries eat them with pleasure and without any harm to themselves. Another thing is that all exotic, tropical fruits can be allergenic. But, if mango, let's say, grew here, near Moscow, we would still say: be careful. Also, however, you should be careful with strawberries, and tomatoes that are familiar to us. We recommend giving all this plus citrus fruits to children only after six months.
- Why is it necessary to introduce one product first, and not mixtures?
- First, to avoid allergic reactions. Secondly, the enzymes of the child's body are immature and it is more difficult for him to digest poly- than mono food. It is more difficult for the body to adapt, get used to it. And, of course, it is necessary to take into account the taste of the baby and his addictions. Let's say they gave a child apple juice - he obviously liked it, then they gave him pear juice - he grimaces.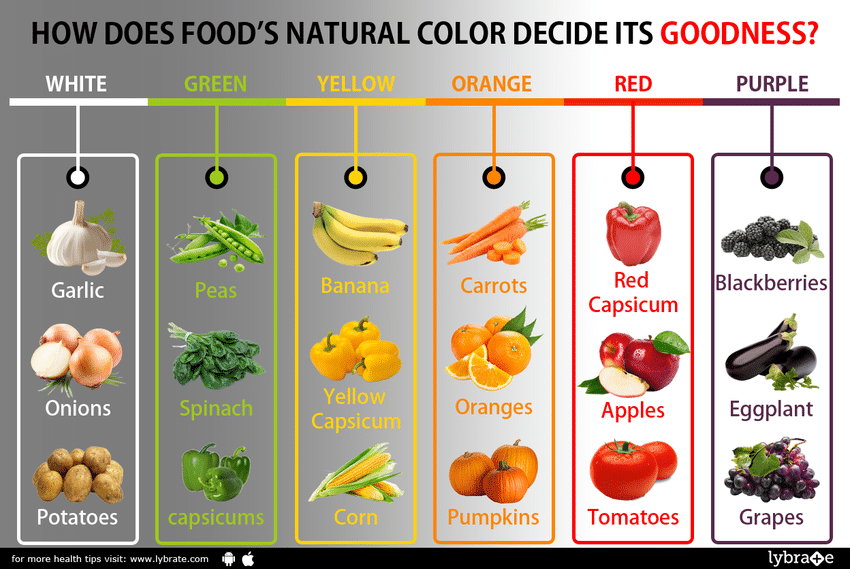 It is clear that the pears are "not very" for him and you need to think about something else. And if you give juice or puree from 2-3 components at once, then the mother will not understand what fruit or vegetable is the matter.
— Why are dairy products added to fruit purees?
- It is very useful. And for children older than 5 months, such purees are even preferable to ordinary fruit ones. In such complementary foods, different food groups are combined, which means different nutrients. In fruit puree, suppose, there is no such protein as in milk, and in milk there is no vegetable protein, potassium, vitamin C. Accordingly, they enrich each other. The energy value of such a product is great, and they taste very pleasant.
— What vegetables should I start with and when?
- Vegetables are recommended from 4.5 months as the first meal of complementary foods. The easiest vegetables to digest are cauliflower, zucchini, and potatoes.