Where to buy baby food in japan
GUIDE TO JAPANESE BABY FOOD BRANDS AND INGREDIENTS
Weaning is an important milestone in a baby's growth. To help you here is our Guide to Japanese Baby Food Brands and Ingredients. As parents, we want to make the right choices regarding baby's food and diet. In Japan, weaning typically begins when babies are around 5 or 6 months of age. This may differ with your country. If you have doubts about when to introduce solids to your baby, do not hesitate to consult with a pediatrician. Let's begin with a look at the top 10 Japanese baby food brands.
Guide to Japanese Baby Food Brands and Ingredients
Top 10 Japanese Baby Food Brands
You might instantly recognize the cute icon from the bottle of mayo or salad dressing in your fridge. So, it may surprise you that Kewpie makes baby food. In fact, Kewpie is perhaps best known in Japan for its jar baby food which is intended for babies 5 months of age and older.
You can find Kewpie baby food in sealed pouches and plastic cup containers, making it easy for you to take them traveling. Kewpie products do not contain any of the 7 main allergens (egg, milk, wheat, soba, peanuts, shrimp, crab) identified by The Ministry of  Health, Labor and Welfare.
Try: Kewpie Peach and Grape Dessert – Available on Amazon Pantry for 98 yen
Here is Kewpie`s full line of baby food – Amazon Pantry Kewpie
2. Wakodo (和光堂)
If you're planning a family outing, then you might want to pick up one of Wakodo's bento boxes. Wakodo also makes freeze dried cubes of baby food which are easy to prepare by simply adding hot water. If you are looking to expand your baby meal repertoire, pick up a few of Wakodo's powdered mixes. They'll help you make anything from soups, Japanese soup stock (dashi) to steamed cakes (mushi pan), rice porridge (okayu) and more!
Try: Wakodo Japanese-style bento box – Available on Amazon Pantry for 246 yen
Here is Wakodo`s full line of baby snacks and food – Amazon Pantry Wakodo
*** Guide to Japanese Baby Food Brands and Ingredients ***
3.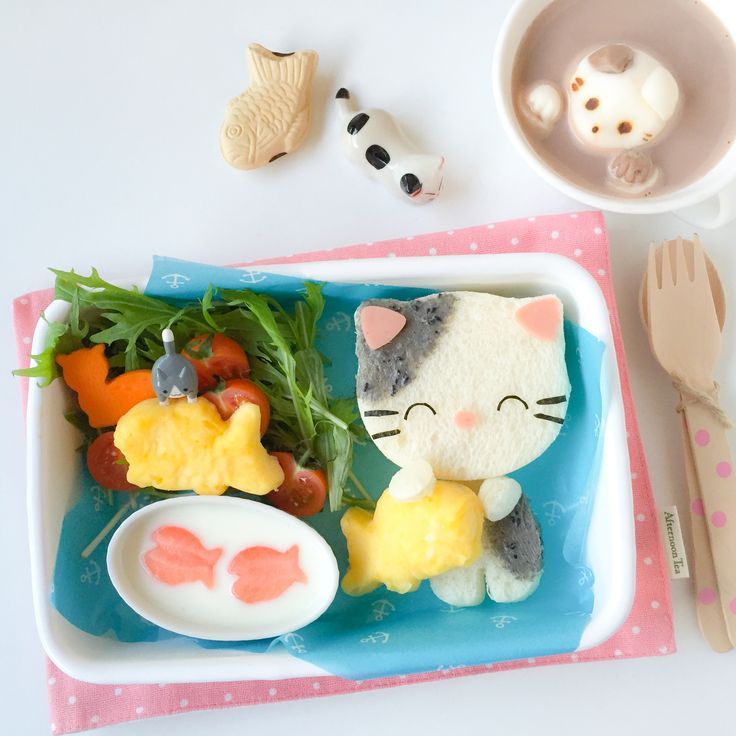 Pigeon (ピジョン)
Pigeon's baby food typically comes in sealed pouches and are intended for babies 9 months and older. Pigeon also makes microwavable meals as well as soups and sauces that can be made easily by adding hot water.  Pigeon's rice crackers (senbei) make a great snack for babies 6 months and older. The size is perfect for little hands and the crackers themselves dissolve in a child's mouth.
Try: Pigeon Calcium and Iron Fortified Rice Crackers – Available on Amazon Prime 2 boxes 160 yen
Here is Pigeon`s full line of baby snacks and food – Amazon Pantry Pigeon
4. Beanstalk (雪印ビーンスターク)
Beanstalk makes both snacks and complete meals. Its snacks are for babies 6 months and older;  meals are for babies 7 months and older. Beanstalk baby meals are known for containing a wide variety of vegetables. This ensures that your child will obtain all the nutrients they need as they approach the final stages of weaning.
Try: Beanstalk Chicken and Mushroom Rice – Available on Amazon Pantry for 172 yen
Here is Beanstalk`s full line of baby snacks and food – Amazon Pantry Beanstalk
*** Guide to Japanese Baby Food Brands and Ingredients ***
Morigana's lineup of baby food is for babies 9 months of age and older.
Its packages are 120 grams in weight and contain larger and firmer pieces of food. If you find that your child is not full even after eating, perhaps a switch to Morinaga might just do the trick. This is a great chicken, veggies and rice mix which comes in a three pack. 
Try: Morinaga Beef and Mushroom Sukiyaki – Available on Amazon Pantry for 393 yen for a three pack
Here is Morinaga`s full line of baby snacks and food – Amazon Pantry Morinaga
6. Hakubaku (はくばく)
Hakubaku noodles are made from Australian organic wheat. In their lineup you will find soba, udon, and spaghetti. All of its noodles are cut into 2.5 cm pieces. Its soumen is intended for babies 5 months and older. The udon is intended for babies 7 months of age and older. Lastly, its spaghetti is intended for babies 9 months and older.
Try: Hakubaku Table Salt Free Spaghetti – Available on Amazon for 238 yen  
*** Guide to Japanese Baby Food Brands and Ingredients ***
7. Ofukuro (おふく楼)
Like Kewpie, this lineup of baby food by Ofukuro comes in jars.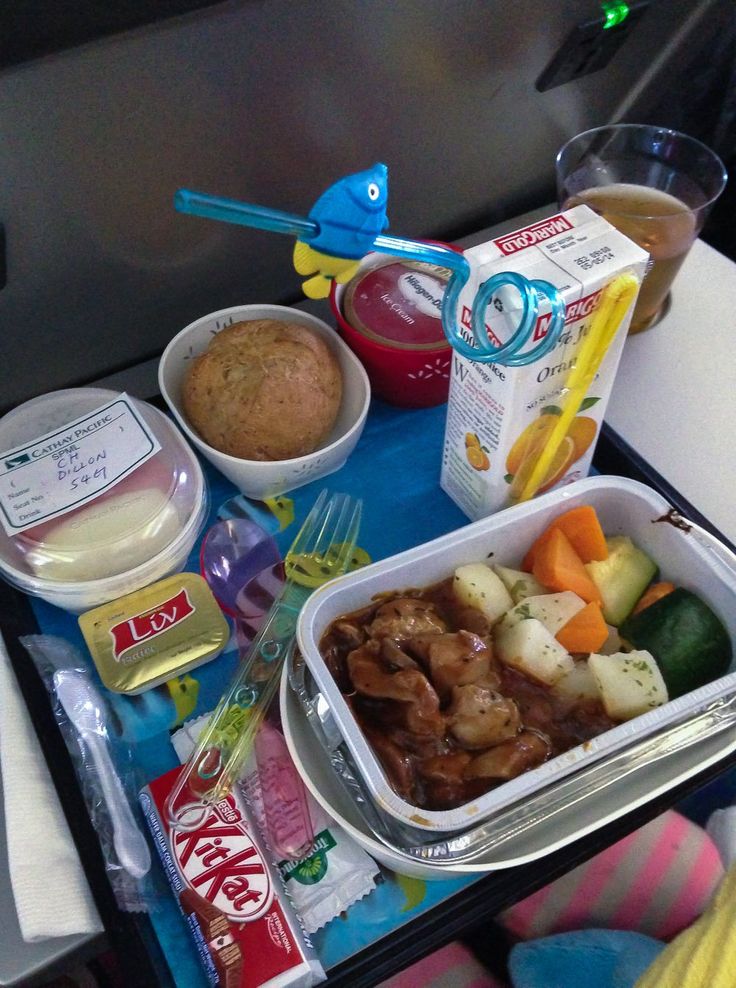 However, Ofukuro baby food is organic. Its lineup contains 4 categories featuring a main ingredient: Rice, soy milk, vegetables, and fruit.  The rice series is the largest, featuring 11 different varieties. Ofukuro baby food is intended for babies 5 months and older
Try: Ofukuro 5 Vegetable Rice – Available on Amazon 3 pks of 54 for 752 yen  
Ofukuro baby food can also be found at F&F Natural Food Store, Takashimaya and Amazon Japan.
8. Green Mind
Another organic option is Green Mind's rice porridge (okyau). It comes in textures that correspond to the 4 stages of weaning. The first stage of Green Mind porridge can be given to babies 5 months and older. Green Mind rice porridge packages are also a great addition to your household's emergency kit.
Try: Green Mind Rice Porridge for Babies 5mths+ – Available on Amazon Pantry 5 for 2,450yen  
Here is Green Mind`s full line of Products – Amazon Japan
*** Guide to Japanese Baby Food Brands and Ingredients ***
9.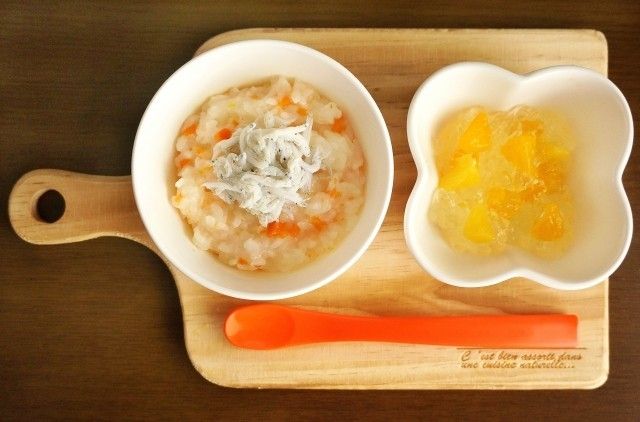 Kassai Hokkaido (活彩北海道)
You may seen Kassai Hokkaido in the pages of the Japanese parenting magazines Hiyoko Club and Baby-Mo. Kassai Hokkaido promises to bring customers only the best of Japan's northern island. Kassai Hokkaido's powdered vegetable baby food prides itself on being preservative and additive free.
Try: Kassai Hokkaido 4 Vegetable Variety Pack – Available on Amazon for 1,980 yen  
10. Glico (グリコ)
Seeing Glico on this roundup might surprise you considering that they make snacks like Pocky and Pretz. But, Glico is also behind the baby formula brand Icreo. When it comes to baby food, Glico's lineup is for kids one year of age and older.  You'll notice that the choice of foods available (vegetable curry, udon, gratin, stews, etc. ) are virtually indistinguishable from their "adult" versions.
Try: Glico 5 Variety Pack – Available on Amazon for 940 yen  
*** Guide to Japanese Baby Food Brands and Ingredients ***
Stages of Weaning
Japanese baby food (離乳食/りにゅうしょく/ri'nyuu shoku) is categorized by age or by stage in weaning.
Use this guide to help you understand some of the terms you may encounter on a food label or product package.
| | | | |
| --- | --- | --- | --- |
| Japanese | Hiragana | Romanji | English |
| 離乳食 | りにゅうしょく | ri'nyuu shoku | baby food |
|  ゴックン期 |  ごっくんき |  gokkun ki |  5-6 months |
| すりつぶした |  すりつぶした |  suritsubushita |  ground/mashed |
| モグモグ期 | もぐもぐき |  mogu mogu ki |  7-8 months |
| 舌でつぶせる固さ |  したでつぶせるかたさ | shita de tsubuseru katasa |  soft enough to be flattened with tongue |
| カミカミ期 |  かみかみき |  kami kami ki |  9-11 months |
| 歯ぐきでつぶせる固さ |  はぐきでつばせるかたさ | haguki de tsubuseru katasa |  soft enough to be flattened by gums |
| パクパク期 |  ぱくぱくき |  paku paku ki |  12-18 months |
|  歯ぐきで噛める固さ |  はぐきでかめるかたさ |  haguki de kameru katasa | soft enough to be chewed by gums |
*** Guide to Japanese Baby Food Brands and Ingredients ***
Organic Foods and Additives
The below terms will help you identify organic or additive-free foods.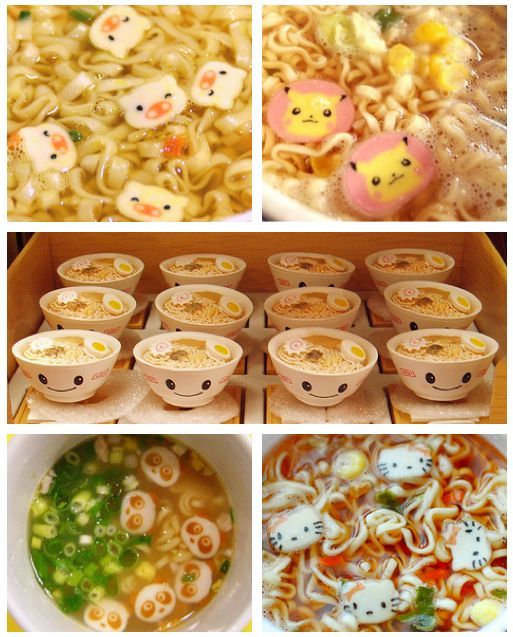 Please also refer to our posts on shopping organic in Japan: Buying Organic in Japan and Buying Organic Foods Online in Japan.
| | | | |
| --- | --- | --- | --- |
| Japanese | Hiragana | Romanji | English |
|  有機・オーガニック |  ゆうき・おーがにっく |  yuuki/o-ganikku |  organic |
|  無添加 |  むてんか | mutenka |  no additives |
|  無香料 |  むこうりょう | mukouryou |  unflavored |
|  着色料 |  むしょくりょう | mushokuryou | artificial coloring |
*** Guide to Japanese Baby Food Brands and Ingredients ***
Nutrients
Baby food is sometimes fortified with calcium, iron, DHA, or other minerals, vitamins, and nutrients to help a growing baby meet the necessary dietary requirements.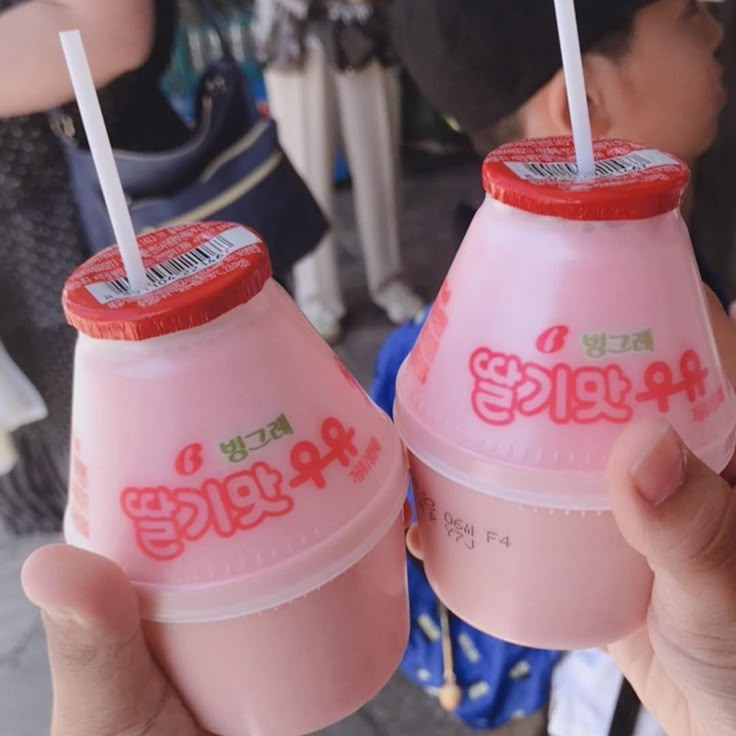 For an in-depth look at the various parts of a Japanese food label, please refer to our article, Reading Japanese Food Labels. You will also find a list of the designated 27 allergens.
| | | | |
| --- | --- | --- | --- |
| Japanese | Hiragana | Romanji | English |
| ノンカフェイン | のんかふぇいん | Non kafein | Non-caffinated |
|  ビタミン | びたみん |  Bitamin |  Vitamin |
| 葉酸 | ようさん | Yousan | Folic acid |
| 鉄 | てつ | Tetsu | Iron (Fe) |
| カルシウム | かるしうむ | Karusium | Calcium (Ca) |
*** Guide to Japanese Baby Food Brands and Ingredients ***
Where to Buy Baby Food
STORES
Your local drugstore will often have a sizable selection of baby food.
Supermarkets and stores like Ito Yokado and Aeon are also a convenient option.
Costco is great for those seeking to buy in bulk.
Lastly, don't forget baby and toddler superstores like Akachan Honpo, Nishimuraya and Babies 'R Us/Toys `R Us
Natural House sells organic baby food and has several locations throughout Japan.  If you're in Tokyo, check out their branches in Nihonbashi Takashimaya, Meguro Atre, Yurakucho Itocia, or in Aoyama.
F&F Natural Food Store sells organic baby food and snacks and has several locations throughout Japan.
ONLINE with Discounts
Sign up for Amazon Family to receive discounts off retail prices with free shipping.  Amazon Fresh is also a wonderful option for introducing delicious ingredients to baby.
Rakuten members can sign up for Mama Wari, which offers frequent point rebates and various bonus point campaigns.
If you're looking for organic food, check out Natural House (Japanese only).
P.S. Visit our Top Recommended Baby Posts:
10 Best English and Japanese Baby Apps for Parents
Guide to Navigating the Hoikuen System – Application Process and Tips
10 Popular Japanese & English Book Series for Babies and Toddlers
Japanese Medicine Cabinet Essentials for Baby & Kids
Strollers in Japan – Brands, Types and Where to Buy
Nursing Pads in Japan
Diapers in Japan
Wipes in Japan
Formula in Japan
Getting a Japanese Passport for your Newborn
Tokyo English Speaking Pediatricians
How to Hire a Helper in Japan
Tokyo Baby & Kids` clothing stores
Gifts for Baby – 0-9 months
Top 10 Tokyo Toy Stores
Sunscreens for Baby & Kids
Tips for Surviving the Rainy Season with Kids
***********
Guide to Japanese Baby Food Brands and Ingredients
Check Also
If you are returning back to Japan in late Dec or early Jan and know …
Baby Food in Japan - Baby Can Travel
Traveling with a baby is so fun and rewarding, but it has its own set of challenges.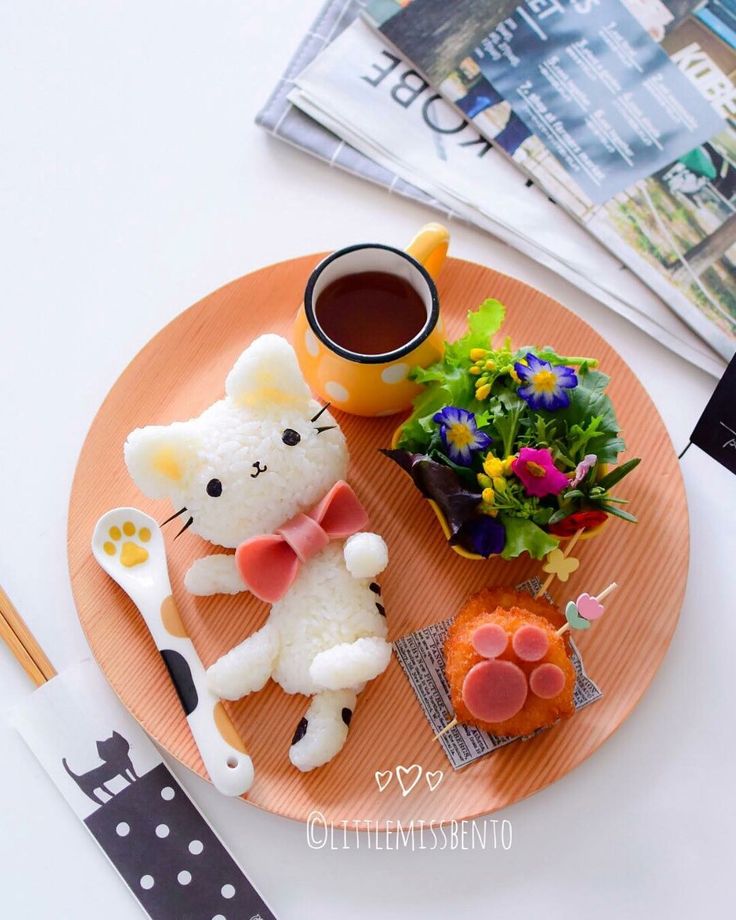 For example, it can sometimes be hard to find baby food when traveling to a different country, especially when the culture is quite different like in Japan. For parents visiting Japan with a baby, we've prepare this guide on how to find baby food in Japan.
After a very long travel day from Canada, we arrived in Tokyo with baby early in the evening. We desperately wanted to sleep, but that we needed to find baby food for breakfast before going to bed. Venturing out into the world's largest city after dark in search of baby food is a little intimidating and I'm not ashamed to admit that our baby's first breakfast in Japan came from a nearby 7-11.
Thankfully, once we got settled in Tokyo, we found the search for baby food was easy, fun and rewarding. 
For the rest of your family, here is a list of foods you MUST try in Japan!
5 Places to Find Baby Food in Japan
While in Japan you will have four main sources of food for your baby: drug stores, grocery stores, restaurants and convenience stores.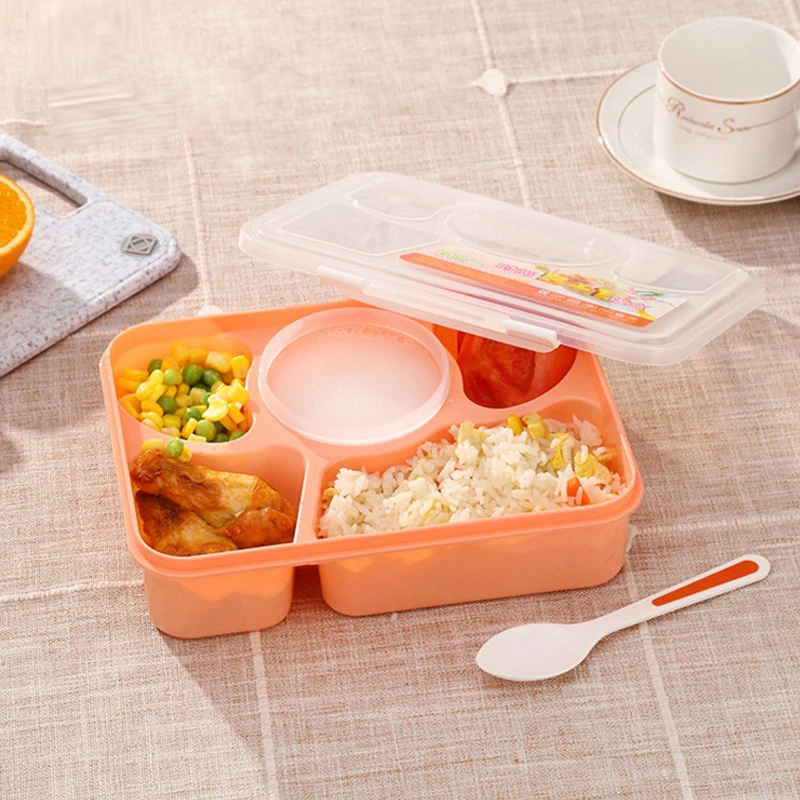 1. Drug Stores in Japan
Drug stores are an excellent source of baby supplies in Japan. At Japanese drug stores you will find prepackaged baby food, baby snacks and diapers. If you are traveling to Japan with a baby, note that unlike North American grocery stores, most of these essential baby products are not found in Japanese grocery stores.
Our baby was eating solids while in Japan, but we still made good use of the excellent Japanese drug stores. During our trip to Japan with our baby, we bought diapers and lots of finger-food snacks (baby crackers, etc.) for snacks on-the-go. Having good baby snacks was especially nice as we enjoyed the many easy walks around Kyoto.
2. Grocery Stores in Japan
If your baby is on solid food, your job of feeding your baby in Japan will be more complicated. As most parents want to find healthy food for their baby, you'll get the majority of your baby food from grocery stores.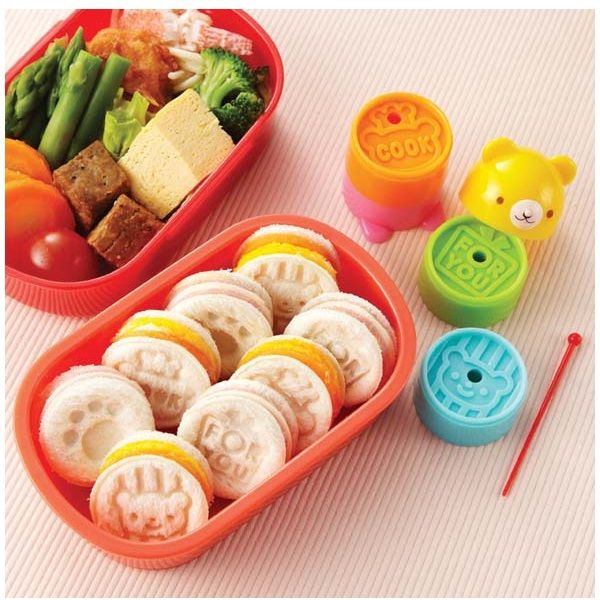 With the language barrier and cultural differences in cuisine, Japanese grocery stores are a little intimidating, but it will be a fun, exciting and rewarding experience trying to find food for your baby.
Here is a list of healthy baby-friendly food found in Japanese grocery stores:
Bread
eggs
milk
yogurt
cheese
bananas
carrots
red and green peppers
oranges
apples
frozen vegetables (peas, corn, etc.)
yams
peanut "spread"
cereal
ham
pasta
ground meats (beef, pork, etc.)
granola bars.
With the list of healthy baby food available from Japanese grocery stores, here are some basic meal ideas that you can make during your visit to Japan with a baby. All these baby-friendly meals can be made in a simple Japanese rental apartment kitchen:
Boiled carrots
fried eggs on toast
scrambled eggs with ham and cheese
frozen pizza (cooked in a toaster oven)
pan fried dumplings
basic stir fry (soy sauce, pasta, ground pork, veggies)
sandwiches (ham & cheese or peanut "spread")
microwave steam pork buns
pre-cooked teriyaki chicken skewers and tempura vegetables from the deli.
Additional essentials available at Japanese grocery stores:
When visiting Japan with a baby, you'll need to buy more than just baby food. If you are staying in a rental apartment, you can buy laundry detergent at supermarkets. If you crave a morning cup of joe, you can also buy coffee in Japan in supermarkets.
3. Restaurants in Japan
Visiting a Japanese restaurant with a baby will likely be your biggest food challenge in Japan. High chairs are very rare at restaurants in Japan, so you may wish to bring a portable travel high chair with you. 
In addition, many Japanese restaurants will not have English menus. We found the Google Translate app to be a life saver in this situation, both for reading menus and for communicating with restaurant staff. 
Japan has many styles of restaurants, and not all are baby friendly. The following types of Japanese restaurants are baby friendly and should make your life a little easier:  
Popular Japanese chain restaurants, such as Curry House, Yoshinoya or Ootoya have tourist friendly menus in English and/or with pictures. Take-out food is typically easily available at these Japanese restaurants. 
Shokudō are easily identified by their display cases showing off their menu items using plastic food replicas. The Japanese food here is typically more 'authentic' than the chain restaurants, but is still typically easy to order and you can have confidence in what you are ordering. 
Bento boxes are good choices to buy for the family as they have many different items within. Your baby will likely not like all the offerings, but there is usually something within each box they will like. Bento boxes are available in convenience stores, department stores and specialty stores.
If your baby is struggling with the different flavors of Japanese cuisine, you can always use the foreign fast food chain restaurants (McDonald's etc.) as a backstop.  
4. Convenience Stores in Japan
Convenience stores are plentiful in Japan. Chains such as 7-11 and Lawson are literally everywhere and they offer a decent selection of food basics.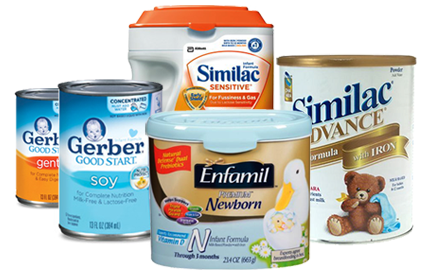 Baby friendly food on offer at Japanese convenience stores includes milk, bread, cheese, meat, pre-made sandwiches and wraps. 
5. Food From Home
In addition to these choices, it's always a good idea to bring as much familiar baby food from home as you think you can get through customs. There will always be times when your baby just wants something familiar and comforting and having their favorite foods from home will be well received.
If you wish to bring food from home when visiting Japan with a baby, please be aware that you cannot bring produce (fruits and vegetables) over international borders. In general, pre-packaged baby food is acceptable to bring from home.
More Japan with Kids
7-Day Itinerary for Kyoto with Kids
5 Family Friendly Hikes in Kyoto
6 Playgrounds for Visitors to Kyoto
5 Playgrounds for Visitors to Tokyo
Pin It For Later!
Japanese baby food - Aprica-Japan baby products from Japan
> Catalog>Baby food
Children food
Japanese baby food.
Japanese baby food.
Sort by --Price, ascendingPrice, descendingBy product name, A to ZBy product name, Z to AAvailableArticle, ascendingArticle, descending
Show 1224 on page
Showing 1 - 12 of 13 items
14 627 ₽

Bean Stalk Neo Milk PM Bean Stalk Neo Milk PM

Formula milk is intended for low birth weight babies. Formula milk is intended for low birth weight babies.

Add to cart View

available
Showing 1 - 12 of 13 items
Baby food in Japan - melon_panda — LiveJournal
Probably, many have lost me a little! In fact, for the first time in a very long time, I had no desire, and then no strength to open my own magazine.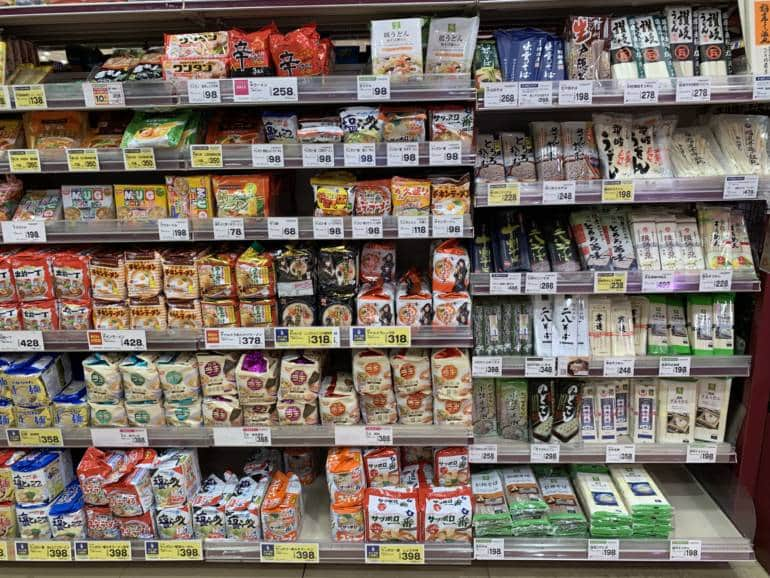 I don't want to go into details, besides, I somehow become limp and aspire when they pity me massively :D but in general, the whole family was ill with a variety of infernal acute respiratory infections, infected a child, ended up in a hospital, from which today with a happy whoop escaped. I haven't been sick like this for a very long time, and we all felt very bad, but we hold on and don't lose our fighting spirit, especially since everyone is already practically healthy, and besides that, in general, we don't care. So forgive everyone who lost me, I'm back on the air and start reading all the 170+ letters that are patiently waiting for me.
Looking at Katya's exotic hospital food today, I decided to stop postponing and write about baby food in Japan.
Both breastfeeding and breastfeeding in Japan are treated lightly and condescendingly - as long as it eats. As for the "nursing mother's diet", all recommendations come down to limiting heavy and fatty European food and eating more black foods (algae, shiitake, prunes, black sesame) to improve lactation.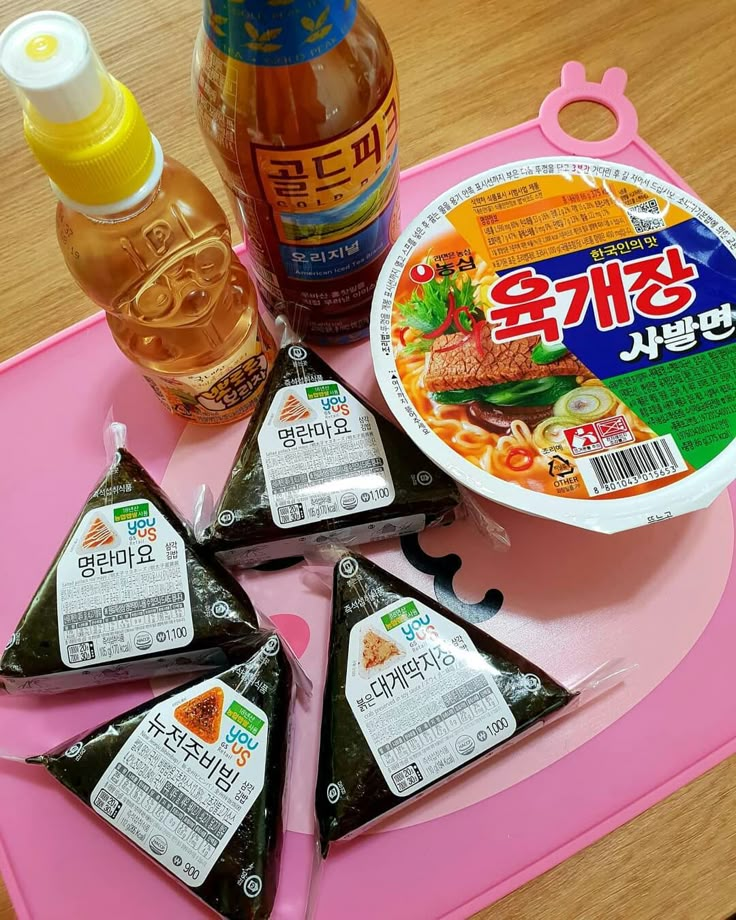 As for feeding babies, they start it a little differently than in Russia. The earliest food starts at 5 months, and this is, firstly, okay rice porridge made from boiled soft rice (of course, without salt). In Japan, there is no concept of "baby porridge", there is only rice. And no one, of course, says that it causes constipation (it is checked - it does not happen). If you are guided by factory, not homemade food, then at this age they still give pumpkin, diluted apple juice and a mixture of vegetables, as well as mashed fruits and vegetables, including tomatoes, corn and peppers. From 7-8 months - complete expanse: white fish from 6 months and chicken livers from 7, mushroom soup, and also from six months - Japanese dashi broth (which is cooked from kombu seaweed and several types of dried fish).
Here is an example of dry semi-finished food from 7 months - udon with various traditional broth and vegetable additives.
I also saw something called "white sauce" for sale, and of course children's yoghurts and fruit and vegetable juice.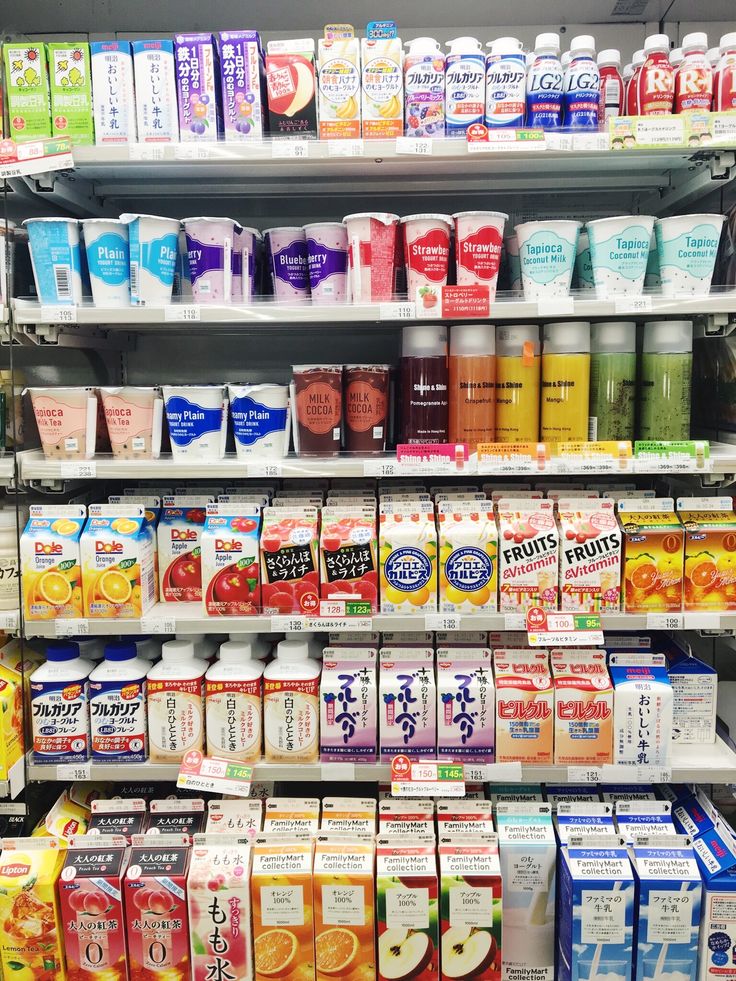 Instead of our children's cookies - sembei rice cookies. In general, compared to our zucchini and broccoli, it's somewhat politically incorrect :))) Very early, from 7-8 months they offer children udon wheat noodles, but in general, in general, the approach to baby food as an adult, the same dishes - curry (English type ), spaghetti, ankake (a tofu dish thickened with starch), various rice dishes, only in a simplified version. In fact, Japanese cuisine is quite suitable for feeding the sick and children, it is enough to remove from it or reduce elements with an intense taste - soy sauce, ginger, sesame oil, fatty meat and fatty fish - everything else is more than dietary, especially when you consider that most dishes in Japanese cuisine are boiled and poached.
And one more interesting fact - in Japan there are few fruit juices for children, perhaps because fruits are not a priority at all and due to the high sugar content they are considered a dessert, pampering (in the pyramid of a healthy balanced diet there is a norm something like half an apple a day) while we try to eat fruit as much as possible.
But from 3 months, children are given isotonic water (like sports water with salts) and weak hojicha tea (fried).
Here are examples of what Japanese women feed their babies
5 months: white vegetables with rice
6 months: rice porridge, boiled gourd, miso soup
7 months: rice porridge, daikon tofu, tomato with yogurt
noodles vegetables with rice
8 months: something like risotto with cheese and tomatoes
At first I bought Katya food - rice and vegetables - in the form of flakes, which dissolve easily in hot water. Compared to Japanese, Russian baby cereals, like everything else, look very monumental)))
I'm already quite used to tiny packages for one tooth, and it seems to me that one-time bags are more convenient and hygienic than a giant bag of porridge, which you don't know when you will run out ... We didn't get canned food - there is no guarantee that the child will like it , and buying a jar to eat one spoon out of it and throw it away, and so five times in a row, does not make much sense.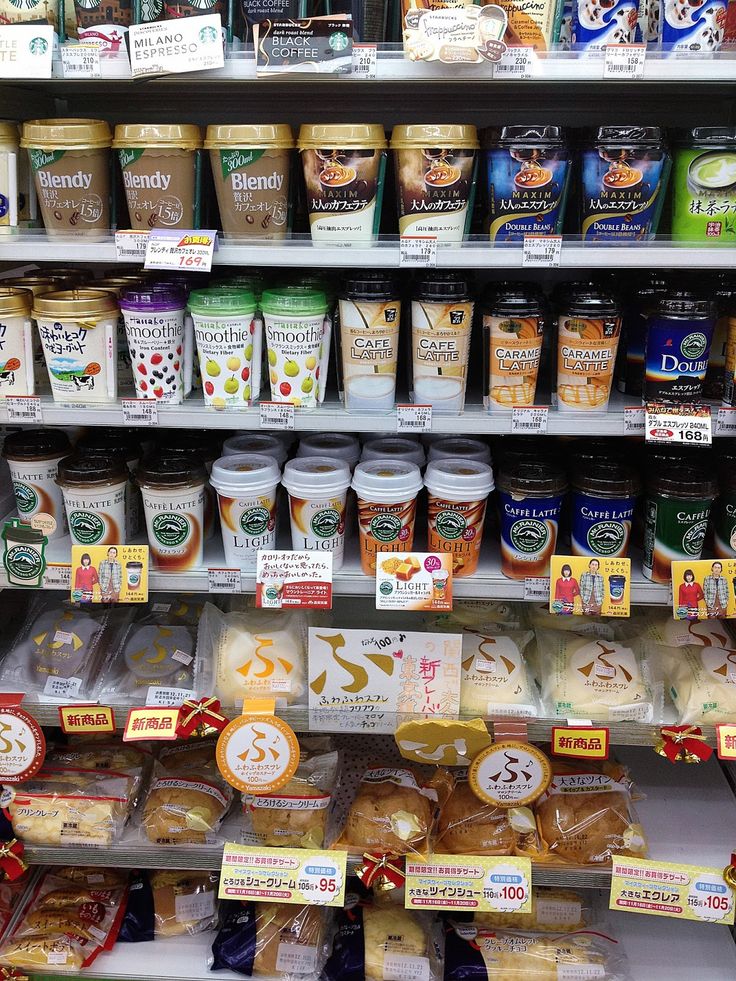 In general, as far as I understand, Japanese women mostly prepare children's food themselves - the quality of vegetables, fruits and meat is stable all year round, and it is easy to cook all this. The only thing is - there is no turkey and buckwheat, but the Japanese, I think, do not suffer about this, because they simply do not know what they are deprived of in life :D
For older children, food is sold in the form of pre-cooked meals in soft packs, Frizz Dry, but I think this is a camping option. Serving a child a fully canned meal while the family is munching on a freshly prepared dinner is kind of a no-brainer!
I am little surprised, but the hospital diet for children amazed me) 7 months ago I showed what they fed me in a Japanese maternity hospital, it was a modest homemade Japanese cuisine (rice and miso soup 3 times a day, poached vegetables, a minimum amount of meat and fish). As food for the little ones in the same hospital, dashi was brought to us, sometimes with a tiny amount of miso - such a light miso soup in the end on water or vegetable broth, of course it was not as salty as adult miso soup, and also boiled to complete homogeneity of rice porridge, or rather even rice paste.