Ice cube trays for freezing baby food
The 4 Best Ice Cube Trays For Baby Food
Introducing solids is an exciting milestone for both you and your baby. I'm not normally much of a meal prepper, but I found cooking and freezing big batches of purées was the key to making homemade baby food. Creating meals for my little one was much easier when I had a ready-to-go stash for the week, and for that, I needed the right gear. Whether you prefer silicone or plastic, the best ice cube trays for baby food store small individual portions of food (so nothing goes to waste) and come with lids for easy stacking.
Materials
Ice cube trays for freezing baby food are typically made of either silicone or plastic. Silicone trays are more durable so they're more of an investment up front, and they're also flexible, so it's easier to pop out individual portions as needed. Food-grade silicone trays are nontoxic and free of fillers, and they're usually safe to use in the dishwasher, freezer, and oven. Plastic trays are the more affordable option and also tend to be dishwasher-safe, but keep in mind some may warp under the heat of your dishwasher.
When opting for plastic, it's best to choose a food storage tray that's BPA-free and free of phthalates.
Whichever material you prefer, you'll want a tray with a tight-fitting lid to help prevent freezer burn and the absorption of odors from other foods. A lid also makes the tray conveniently stackable.
Capacity
While trays vary in terms of the number of cups they have, it's helpful to evaluate their total capacity. Smaller ones will be able to hold about 10 ounces total while others can house all the way up to 42 ounces. The individual cup size can range from approximately 1 ounce to 3 ounces, so keep in mind your baby's mealtime intake. Some cups even have measurement markings so you can keep portions consistent even when you're not filling cups all the way.
And a pro tip to keep in mind: It's a good idea to transfer iced cubed baby food into storage bags and marking the date on the bag — discard any unused frozen baby food after three months.
Now, here are the four best ice cube trays for baby food, plus several accessories I've found make mealtime infinitely easier.
1. A Silicone Tray With Small Portion Cups
Kiddo Feedo Freezer Tray with Silicone Clip-on Lid
Amazon
Tray Capacity: 9 Cups, 2.5 Ounces each
The best silicone ice cube tray for portioned baby food is made of food-grade silicone that's free of BPA and phthalates as well as BPS, latex, and PVC. The sturdy and deep silicone cups set this highly rated pick apart from some that may look similar; each of the nine rounded cups holds up to 2.5 ounces, but has measurement marking insides for both 1 and 2 ounces. The one tray makes it easy to portion out homemade food for your baby when they first start solids and as their appetites grow, too.
The tight-fitting lid gives the tray a spill-proof seal, and the maker encourages labeling the lid (it washes off) with a dry erase maker or ballpoint pen. The tray and lid are safe to use in the freezer, dishwasher, microwave, and oven up to 460 degrees Fahrenheit. So as your baby becomes a toddler, you can use this same tray to bake egg bites, cornbread, brownies or just make extra-large ice cubes for yourself.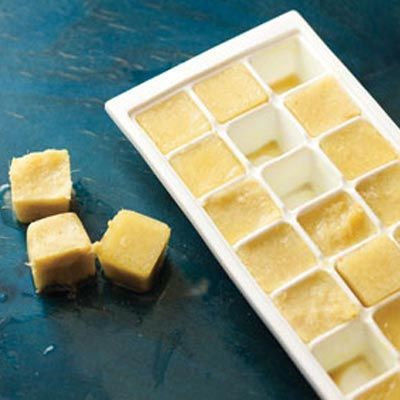 With nearly 6,000 reviews on Amazon, you can trust this pick and choose from seven colors, including blue, yellow, and gray. This ice cube tray for baby food also comes with an ebook with guidance on feeding babies and recipes to get started.
A helpful review: "Probably the best purée storage cubes I've found. I have three other kinds but they are either too small, the lid doesn't stay on properly, or they are impossible to 'pop' out once frozen. This one is a game changer. The portion sizes are generous for my seven month old son, and yet not too bulky in my freezer. Also, the lid is secure and wraps around each edge of the base. The material is bendy and manipulative so when it's drying you don't have to worry about it getting misshapen. Getting the food cubes out is much easier than with other brands I've tried. All in all, very pleased."
2. The Tray With Bigger Individual Portions That's Perfect For Older Babies
BEABA Baby Food Tray
Amazon
Tray Capacity: 6 Cups, 5 Ounces each
For an older baby that you're realizing is ready for a bit more food at each meal, try this baby food tray with fewer but larger individual portions.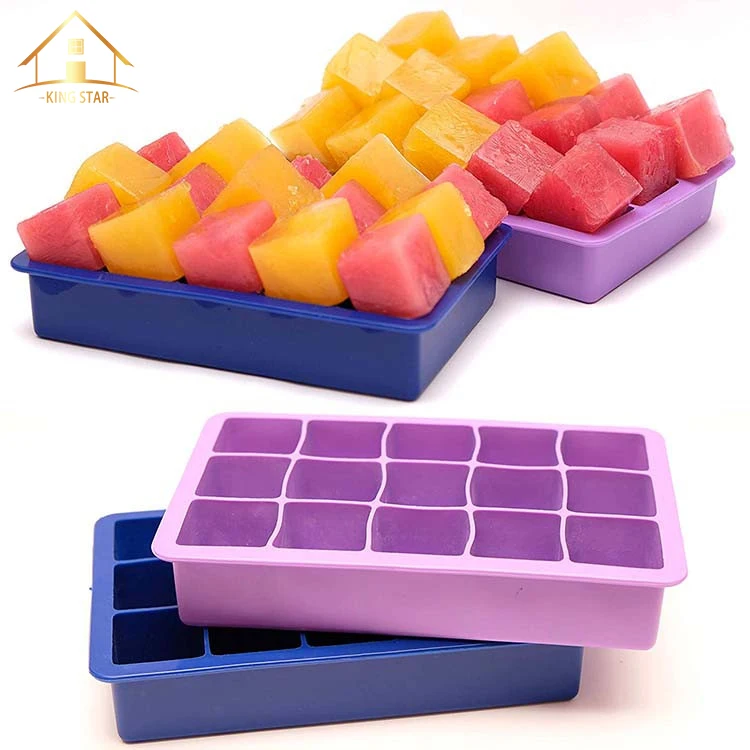 Each of the six rounded cups holds up to 5 ounces. It's made of food-grade silicone and reviewers commented repeatedly on the sturdy seal of this tray's lid.
This tray is BPA-free and phthalate-free, and it's safe to use in the freezer, dishwasher, microwave, and oven up to 425 degrees Fahrenheit. This made-in-Italy tray also comes in blue or green trays with 3-ounce cups.
A helpful review: "Love this! I make my own baby food purees and easily freeze them in this silicone tray. The frozen food pops out like a dream and it is super easy to clean. One of the biggest pluses is that the tray comes with a flat lid to cover your food while it's freezing, also allowing you to easily stack multiple trays in your freezer at once for big batch freezing."
3. The Most Budget-Friendly Ice Cube Tray For Baby Food
OXO Tot Baby Food Freezer Tray
Amazon
Tray Capacity: 14 Cups, 0.75 Ounces each
The most affordable baby food tray looks the most like a traditional ice cube tray and is made of plastic.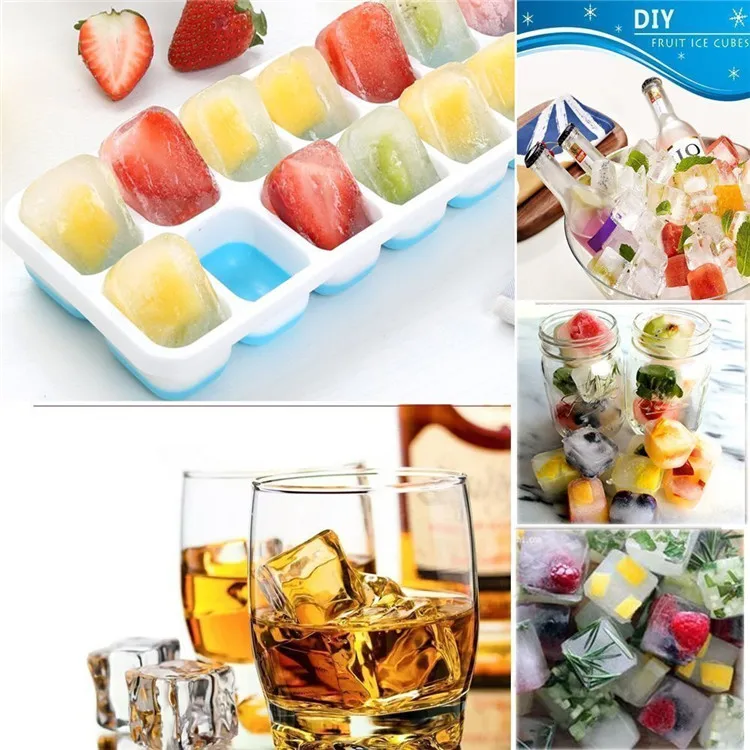 The tray has 14 rounded cube indentations holding 0.75 ounces each, but although the cubes are smaller, you are getting more of them and can make a total of 10.5 ounces of food at one time with these trays. Its unique sturdy sliding cover cleverly lets you release as many or as few cubes as you need without the risk of them all popping out, and the set is dishwasher-safe.
This pick is free of BPA, PVC, and phthalates, and the bright green lid is easy to spot in a full freezer.
A helpful review: "I'm pretty cheap, and I just use regular ice trays to freeze my baby's food. But someone recommended this tray to me and I'm glad I got it. The cover is nice so nothing falls in it in the freezer (if your freezer looks like mine, there is an avalanche of frozen meat and vegetables just waiting to happen). The plastic seems really durable, and the cube sizes seems adequate for what my baby needs right now. It's quite cost effective [...] I may buy more as my baby starts to eat more solids.
"
4. The Set For Big Batches of Baby Food
Mumi&Bubi Solids Starter Kit (Pack of 2)
Amazon
Tray Capacity: 42 Cups, 1 Ounce each
Now, if you're really into making big batches of baby purée at a time, consider this set of two ice cube trays that hold 1-ounce portions in a total of 42 rounded cubes. These trays are wider but flatter, so they're actually really easy to fit into a freezer, and they each come with tight-fitting stackable lids.
This made-in-New Zealand plastic tray set is dishwasher-safe and free of BPA, phthalates, and PVC. They're also highly rated with over 1,500 reviews, and you get an ebook with 27 recipes to get you started with homemade baby food.
A helpful review: "These worked great for making purées at home. I make big batches of baby food, freeze them in these containers, and they last for weeks in the freezer. Or I pop the frozen food cubes out of the trays and put them in zip lock bags to store in the freezer and then I make another batch.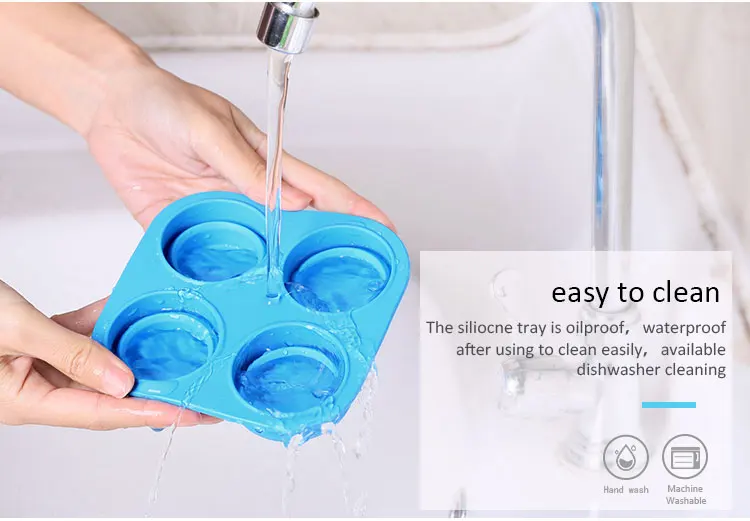 I like the snap on lids! They were easy to get on and off. The lids stayed on nicely and I never had to worry about them coming off in the freezer. I also thought the trays stacked nicely on top of each other. [...] These saved us so much money, because we were able to make all of our own baby food! This really is a great product!"
Nice To Have: A Reusable Freezer Bag For Transferring Your Batches
Stasher Reusable Storage Bag
Amazon
The reusable storage bag that's a bit of a cult favorite with over 22,000 reviews maintains its popularity in part because of its durability and versatility. This food-grade silicone bag is freezer-safe, and it's an ideal storage bag for keeping individual portions of homemade baby food. The air-tight pinch-loc seal on the half-gallon bag will keep the baby's food fresh, and you'll find tons of use for it once your baby moves on to crunchier foods.
This silicone bag is safe to use in the microwave, dishwasher, boiling water, and oven up to 400 degrees Fahrenheit, and reviewers often use it for marinating food or cooking sous vide.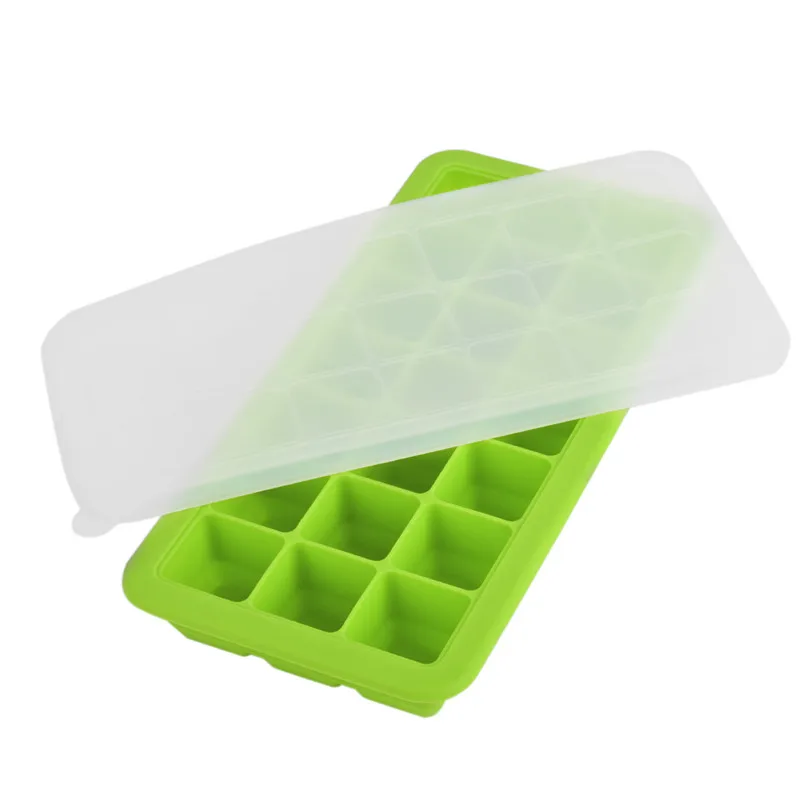 I've had these silicone bags for years, and they've really held up. You can also choose from several other sizes and colors, including a sandwich size and a snack size that's perfect for a toddler's hands.
A helpful review: "I am one of THOSE people that totally cringes at the thought of ANYTHING plastic. I am so glad that I purchased this item. I use them in the fridge, freezer and just for storage. They are easy to clean too. I just throw them in the dishwasher and they come out clean and ready to reuse. LOVE, LOVE, LOVE them!"
Also Great: A Baby Plate & Mat That Stays Put
ezpz Mini Mat
Amazon
Now, where to serve your homemade baby food? This silicone suction plate is a bowl and placemat in one that's made of food-grade silicone free of BPA, BPS, PVC, latex, and phthalates. The placemat sort of suctions to a flat high chair tray or dining surface, making it difficult for your baby to flip the plate or send food onto the floor. Plus, this piece is dishwasher- and microwave-safe.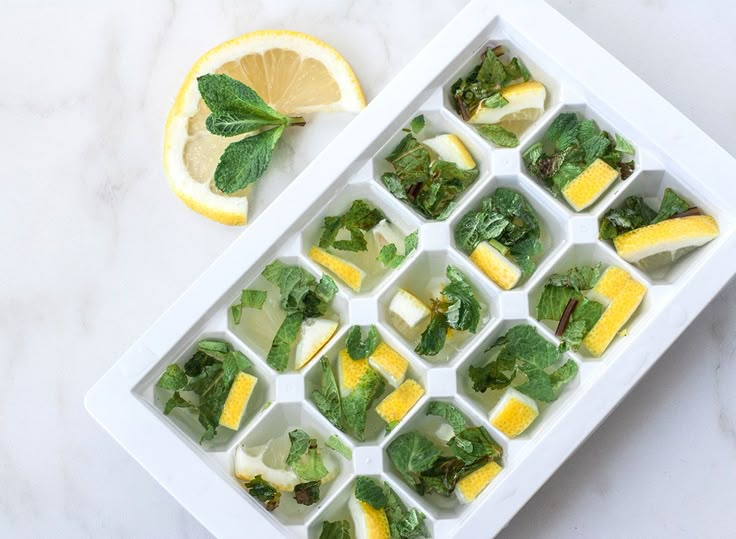 The walls of the three sections can actually help your baby scoop up food more easily as they're still developing key motor skills. The two "eye" sections hold 2 ounces each and the wider "mouth" section holds 4 ounces. With nearly 6,000 reviews, this family favorite comes in blue, coral, gray, or green.
A helpful review: "This mat has really helped my self feeding 8.5 month old get more in his mouth. He used to have a hard time picking up the food, which would cause him to push it all over his tray & eventually on the floor. This mat keeps everything contained & stays in place. Plus, it's easy to clean & a good size to throw in my diaper bag for restaurants. I highly recommend this to anyone with a small child!"
Nice To Have: Baby's First Easy-To-Hold Utensil
Olababy Soft-Tip Training Spoon (Pack of 2)
Amazon
Once your baby starts to get the hang of solid foods, it's time to introduce a baby spoon. The leaf-shape design and flexible tip of this soft training spoon set it apart from others my son tried; this one seemed to fit in his small hands more naturally.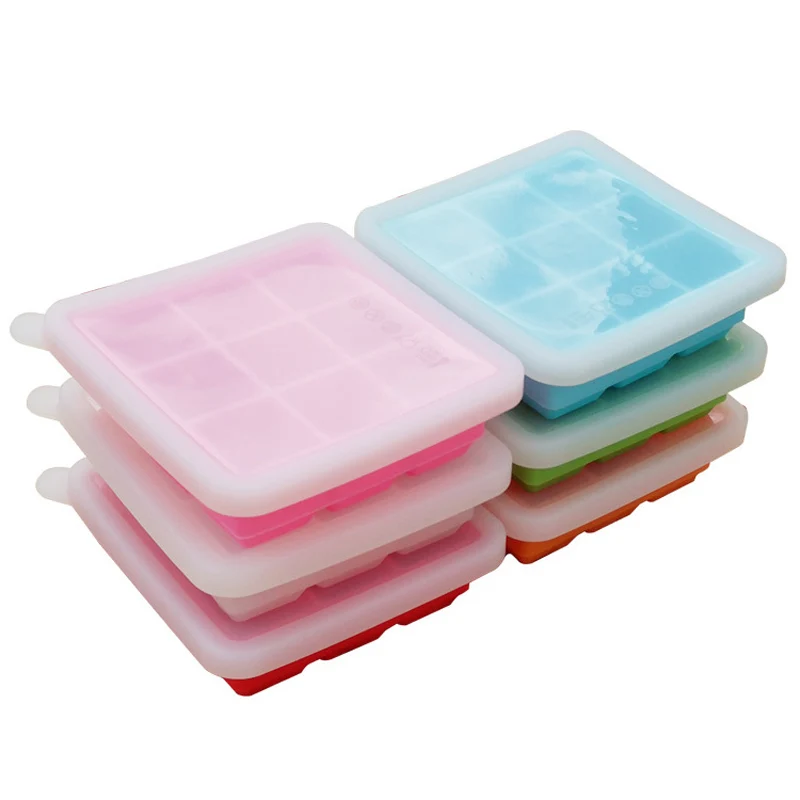 The flexibility of the spoon's tip makes it much easier for babies to actually scoop up food, and the ergonomic shape with textured base is comfortable for little hands to hold.
It's made of food-grade silicone that's free of BPA, latex, and phthalates, and this pick is safe to use in the dishwasher and freezer. The flat bottom of the spoon can be stood upright on a table to keep it clean. This spoon maintains an impressive 4.8-star rating with over 6,000 reviews, and parents report their babies quickly understand how to use this spoon and also love using it as a teether. This award-winning spoon has won several awards, including a National Parenting Product Award (2018) and Family Choice Award (2017), and is designed to promote self-feeding.
A helpful review: "The best baby spoons on the market!! Incredibly easy for baby to hold and scoop food with. I was shocked that my 4 month old could use this spoon on her own. She's now 6 months old and we use these multiple times a day.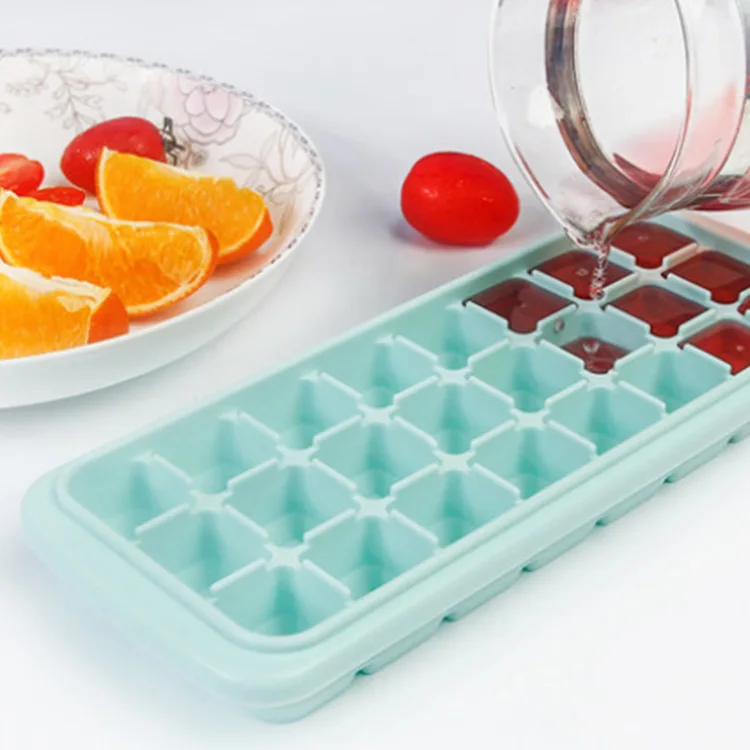 They have a textured handle that makes it easy for baby to hold. The tip bends when baby dips it in the food so she can scoop from many angles- perfect for learners. They wash so easily. [...]"
Make Baby Food In Bulk And Freeze Them Easily With The Best Ice Cube Tray For Baby Food
Simply Healthy Family may collect a share of sales or other compensation from the links on this page.
Do you always have to bring the food processor or a personal blender out of the cabinet every time you feed your baby? I can imagine how tiring that could get. Why don't you just invest in an ice cube tray for baby food? There are numerous ice cube trays specially designed to contain and freeze food purees you've prepared in bulk for your precious one.
Now you may wonder— why not use an ordinary ice cube tray instead? Wouldn't that suffice?
Well, there are several good reasons why you shouldn't use ice cube trays for this purpose. One is that most ice cube trays aren't free of the chemical Bisphenol A (BPA) which can be toxic.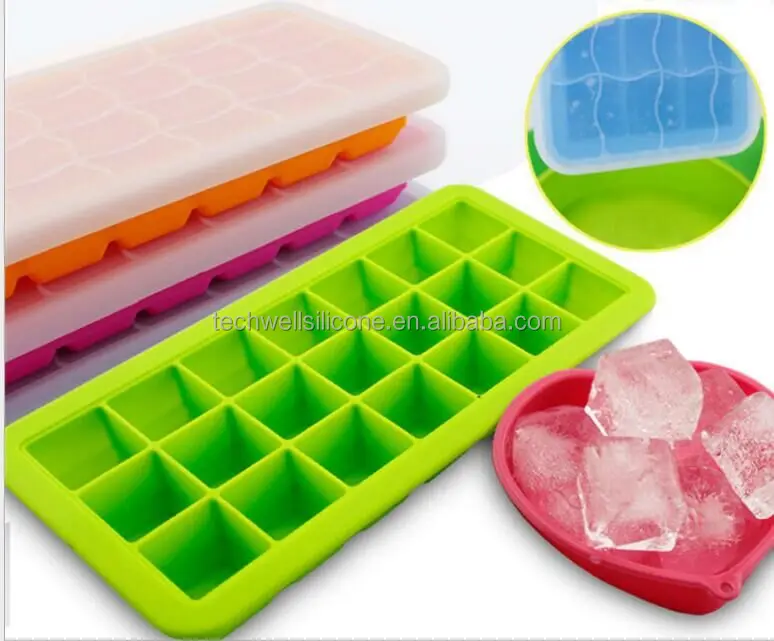 This chemical can seep into the baby food that you store in the ice cube tray. Another reason is that ice cube trays don't have a cover, and this could lead to freezer burn that can affect the quality of food.
And lastly, why would you put food in your ice cube trays? Doesn't that sound disgusting?
With a baby food ice cube tray, you can store as much baby food as you want. You can also use this tray for making small ice cubes. A baby food ice cube tray is definitely worth getting, right?
Anyway, I've listed down several ice cube trays that are designed for baby food. But before you read their reviews, you might want to know first what you should look for in a baby food freezer tray.
What To Look For In An Ice Cube Tray For Baby Food
1. Free Of Chemicals
Aside from being BPA-free, the ice cube tray that you should get should be free from other toxics such as phthalates which have been linked to breast cancer and type II diabetes as well as PVC which can damage the liver.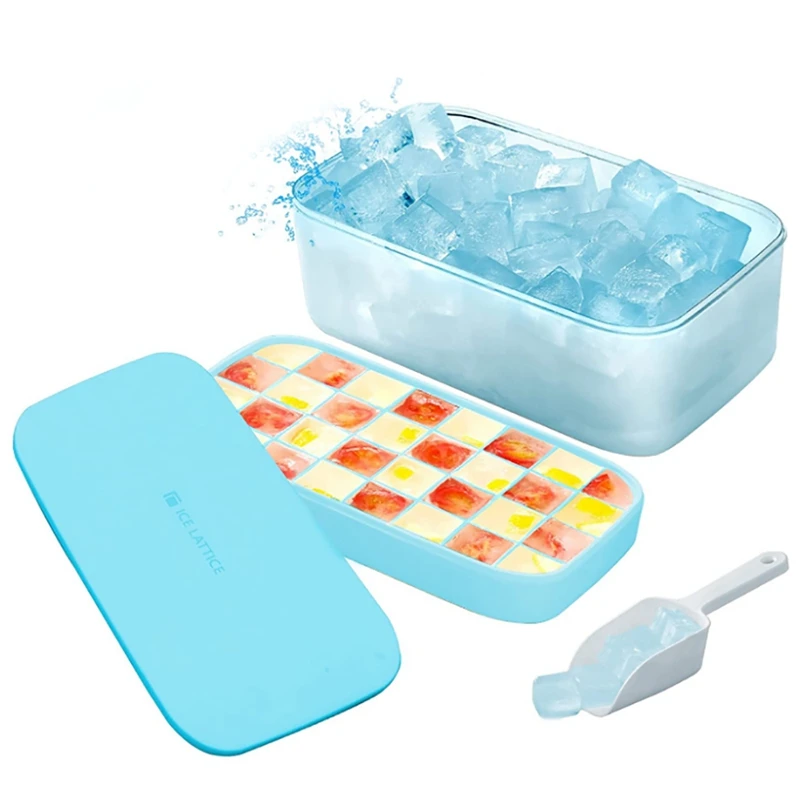 2. Size
The ideal ice cube tray for baby food is compact enough to be stored even in the smallest freezers. I would also recommend that you get an ice cube tray that is easy to stack with other freezer items.
Baby food homemade in ice cubes tray ready to be frozen
3. Cover
The last thing you want to happen is for the food to spill. Thus I suggest that you get an ice cube tray that has a very secure cover. The cover must also be easy to slide in and out of the tray.
4. Ease Of Cleaning
Get an ice cube tray that is dishwasher-safe so that cleaning it won't be a problem at all.
5. Capacity
It's really up to you how much baby food that the ice cube tray you get can hold. Most trays have a cube of about an ounce in capacity.
Top 5 Ice Cube Trays for Baby Food Available On The Market Today
| RANK | PRODUCT NAME | PRODUCT IMAGE | EDITOR SCORE | ​ |
| --- | --- | --- | --- | --- |
| #1 | Mumi&Bubi Baby Food Freezer Storage Trays Starter Kit | | | |
| #2 | OXO Tot Baby Food Freezer Tray | | | |
| #3 | Vremi Silicone Ice Cube Trays with Lids | | | |
| #4 | JumpTots Silicone Baby Food Tray | | | |
| #5 | Suntake 2Packs Silicone Ice Cube Trays | | | |
#1 Mumi&Bubi Baby Food Freezer Storage Trays Starter Kit
https://www.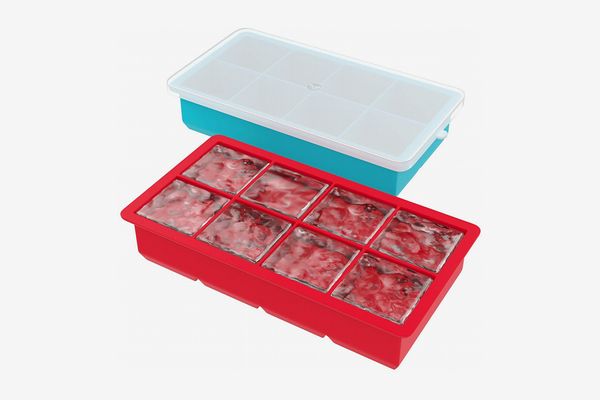 amazon.com/Mumi-Bubi-Starter-Freezer-Storage/dp/B004A9ZF3Y/
Mumi&Bubi Baby Food Freezer Storage Trays Starter Kit
This starter kit features two premium quality and stackable baby food freezer trays with lids. These trays are compact enough to be stored in most freezers. Each tray has a 21-ounce capacity, with 21 one-ounce cubes for maximum storage.
The trays are certified BPA and PVC-free. These trays are also dishwasher-safe thus you should have no problem in washing them.
Moms and dads will also appreciate the e-guide with 27 recipes that can help them get started in making baby food.
You might have experienced how difficult it is to remove ice cubes from traditional ice cube trays. You won't go through such ordeal when you use this ice cube tray because the cubes are rounded at the bottom. This makes it easier for you to lever out the cubes and then put back the rest in the freezer.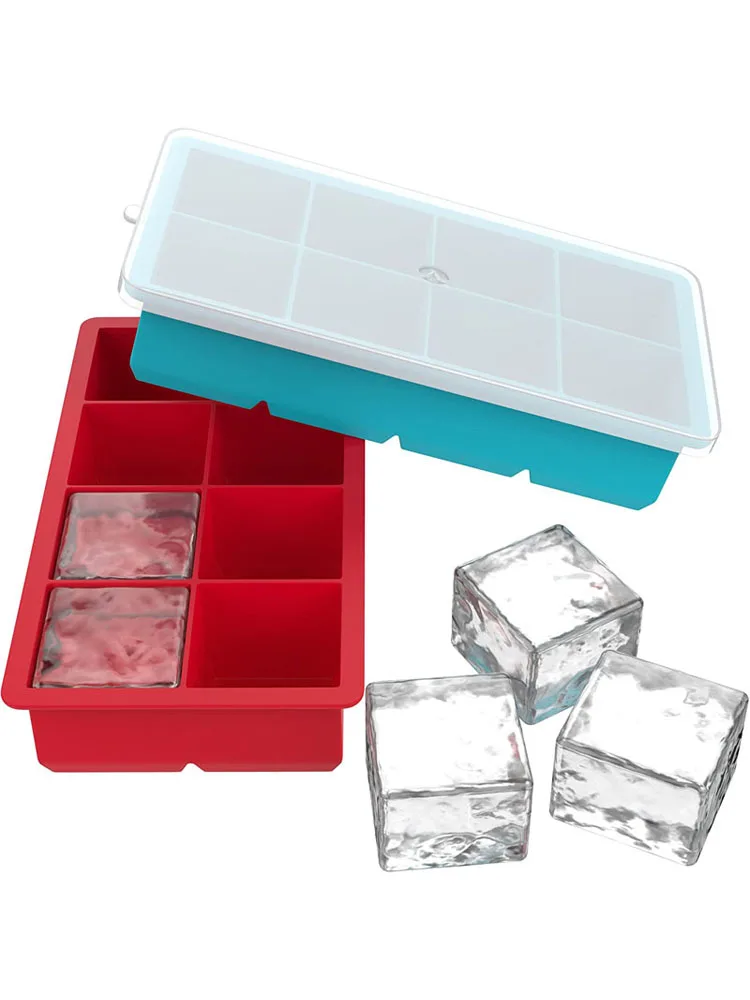 PROS
Compact and stackable trays great for small refrigerators or freezers
The trays have a large lip designed to prevent overflow
The trays are very thick and durable
thumbs-o-upThe trays are transparent so you can easily see what's inside
CONS
The lids are thin and flimsy
The lids are difficult to secure
#2 OXO Tot Baby Food Freezer Tray
https://www.amazon.com/OXO-Baby-Freezer-Protective-Cover/dp/B0038JE5Y2/
OXO Tot Baby Food Freezer Tray
This baby food freezer tray features a flat and colorful cover that would let you control the number of cubes that you can access at a time. Each cube of the 14 has a capacity of about ¾ ounce.
The green cover is not only bright and attractive but also prevents the freezer odor from affecting the content of the tray. It is also very easy to secure.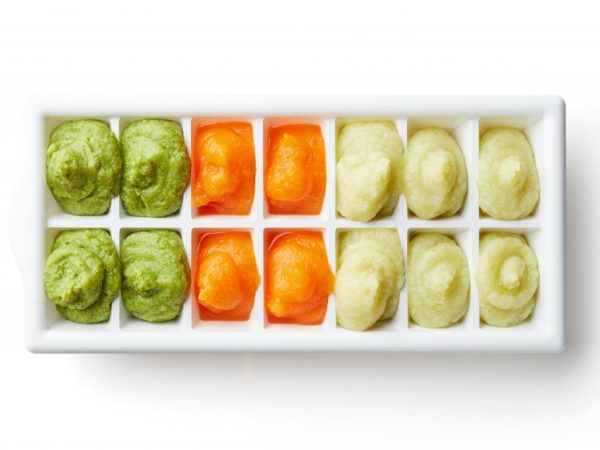 The tray is also compact and easy to stack with other freezer items.
You will also love that the tray doesn't stain easily thus clean-up of this product won't be much of a concern. When it is time to clean it, you may want to pour hot water on the tray before popping it in the dishwasher.
PROS
The tray has a flat and colorful cover
The cover's design allows users to control the number of cubes to be accessed
The cover is easy to secure
thumbs-o-upThe tray is compact and easy to stack
CONS
Its capacity is not as big as other food trays
Not the most durable as the tray cracks after a while
#3 Vremi Silicone Ice Cube Trays with Lids
https://www.amazon.com/Vremi-Silicone-Cube-Trays-Lids/dp/B01H7BF1DA/
Vremi Silicone Ice Cube Trays with Lids
This set features two ice cube trays with covers.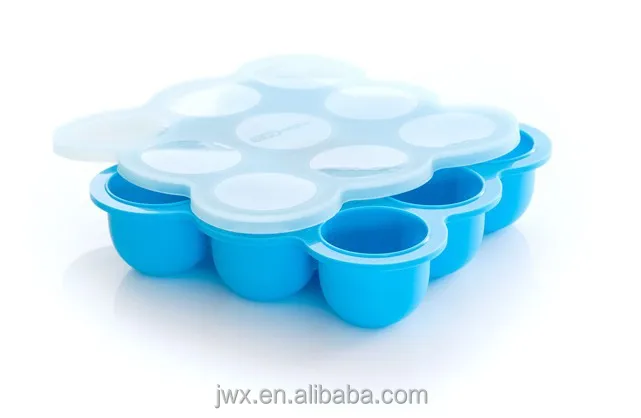 Each tray can hold 21 ice cubes measuring 1.3 inches on all sides. The trays are made of flexible silicone. You will love how easy it is to pop the cubes out of the tray.
These are stackable trays that can help you maximize space in your freezer. And because these are dishwasher – safe trays, you need not spend a lot of time cleaning them.
These trays are also oven – safe so you can use them eventually once your babies have all grown up.
PROS
The trays are stackable and can help save space
Dishwasher-safe and thus easy to clean
It is easy to pop the cubes out of the tray
thumbs-o-upThe lids secure the trays
CONS
There is a heavy plastic smell that's noticeable the first time you use it
The trays flex when full of food so be careful handling them
#4 JumpTots Silicone Baby Food Tray
https://www.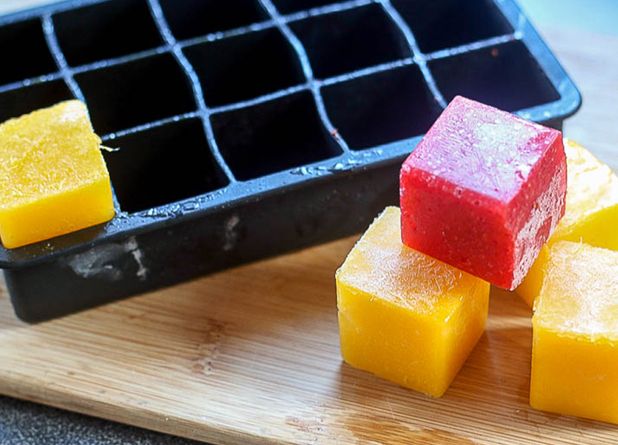 amazon.com/Homemade-Storage-Solution-Silicone-Freezer/dp/B00LWHRh52/
JumpTots Silicone Baby Food Tray
These JumpTots trays are safe for freezing baby food as these are BPA and PVC free. They are also very flexible and getting the cubes out of them is relatively easy.
There are nine cubes in the trays with each cube having a 2-ounce capacity. The snap-on lids are clear and should let you see the food you have stored.
The lids also seal tightly, so there should be no spills when you use this tray. There's also a clip on the lid to keep the cover tightly on the tray.
As in the case of the preceding item, this tray is safe to use in a clean toaster oven. You can also pop it in the dishwasher or clean it by hand.
PROS
The trays are dishwasher and oven safe
The cover is airtight and won't cause spills
The lid is clear, and you will be able to see what's inside right away
thumbs-o-upHuge capacity per cube
CONS
Less number of cubes compared to other trays
The lid is hard to put on
#5 Suntake 2Packs Silicone Ice Cube Trays
https://www.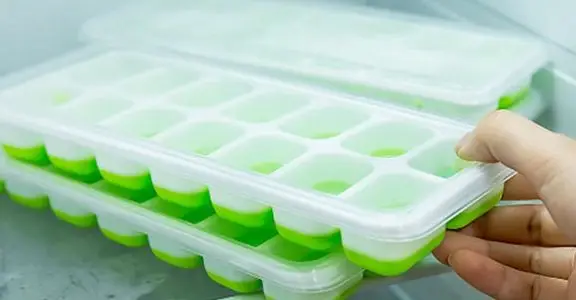 amazon.com/2Packs-Silicone-Storage-9Cavities-Conatiners/dp/B01IBU0TSI/
Suntake 2Packs Silicone Ice Cube Trays
These ice cube trays are also made of silicone which is 100% free from BPA and other harmful chemicals. It comes with clip-on lids designed to prevent bacteria and other odors coming from the freezer to affect or spoil the food stored in the trays.
This is actually a set of two trays of 9 cubes. Each cube has a capacity of 2.5 ounces. These trays are also safe to be used in the oven as these can resist temperatures of up to 450 degrees Fahrenheit.
What I love most about these ice cube trays is that it is really easy to pop out a cube or two. It is very flexible but durable and won't crack, unlike other ice cube trays.
And like the other ice cube trays in this list, these trays are very compact and easy to stack in the freezer.
PROS
It has clip-on lids to prevent food from spilling
Each cube has 2. 5-ounce capacity; the biggest in this list
It is easy to pop out a cube or two from the tray
thumbs-o-upThese trays are easy to stack
CONS
Only nine cubes in the tray
There's a noticeable smell to it
Conclusion
So what's the best ice cube tray for baby food for me?
I am picking the Suntake 2Packs Silicone Ice Cube Trays. I feel that the ice cube trays have the best combination of size, capacity, and durability. I also like that it is very easy to pop out the cubes out of the tray.
Of course, it's really up to you to decide which one of the trays I've listed above is the best suited for your baby's needs. In case you've bought one from any of the products listed above, why don't you share your thoughts about the ice cube tray? Feel free to comment below or even better, share this article on your social media accounts.
is it possible to prepare food for a child in this way
Do not wash your face more than 2-3 times a day: how to instantly improve skin condition
Ponytail and French: stylish braids for short hair
They are lazy and prone to conflict: seven false stereotypes about teenagers
Trends from the 70s that will be relevant in 2023: what we will wear
Wet effect and high evening: hairstyle trends for 2023
Reason struggles with intuition: features of people born on the Full Moon
Cellulite, skin, hair, weight: magic mustard for beauty and health
Personal boundaries need to be healed: 8 important points for working with them
Khash with chicken sausage : 5 Protein Meal Ideas for Waist Slimming
Leek and Ham: A Basic French Quiche Recipe (10 Minute Work)
Author Olga Simchenko
It often happens that you prepare a large amount of puree for a child.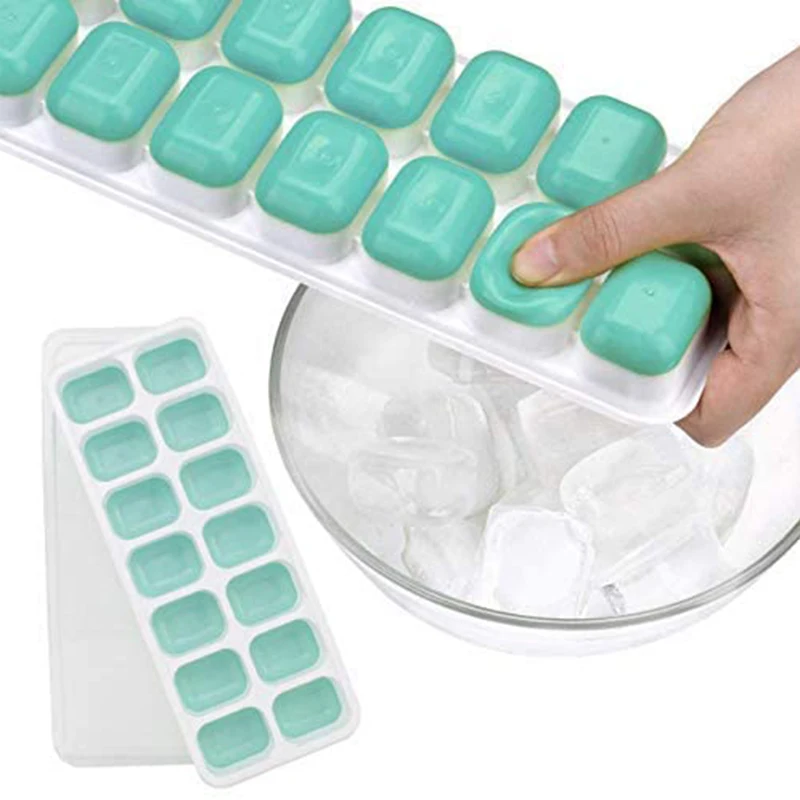 It's a shame to throw away the rest. You can save leftover product. To keep baby puree for a sufficiently long time, you just need to defrost it. To do this is quite simple. Here are some tips on how to do it right.
Freezing in boxes
Small storage containers must be used, previously washed with hot water. Dry well.
Put the puree into boxes and then pack it all in hermetically sealed plastic bags.
Remember that food expands when frozen. That is why there is no need to overfill containers. It is important to leave enough space. Be sure to label everything with the name of the product and the date it was frozen.
Be sure to indicate the date of freezing in order to know exactly how long this product can be stored.
Place the bags on the top shelf in the freezer or as close as possible. It is much better to preserve the product, as the top is usually the coldest and therefore everything freezes much faster.
Freezing in ice cube trays
Storing baby puree in ice cube trays has many advantages.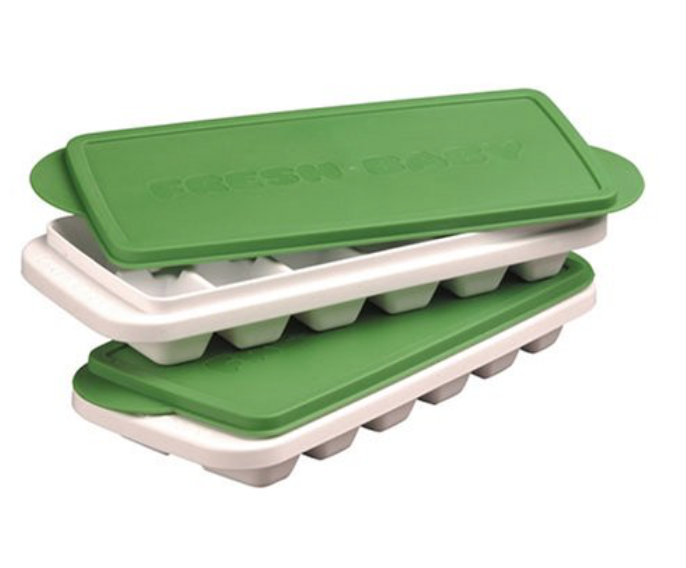 Each cube contains about 30 g, which gives a complete picture of exactly how much children eat at one meal.
Since only one cube is used at a time, waste is minimized and food does not have to be thrown away.
Another advantage is that you probably already have ice cube trays, which is why you don't have to buy them.
Once the puree has hardened in the molds, you can simply transfer the cubes to airtight bags and use as needed.
Washing often is good: Shampoo and hair care myths that only hurt
I lost weight: what Sofia Tarasova sacrificed for VIA Gra (new photos)
A Brazilian travels 36 km on a bike every day to take his beloved home
This method allows you to freeze several different types of baby food at once and save a lot of time in the kitchen.
How long can baby puree be stored in the freezer?
Due to the formation of water crystals that form in grated fruits or vegetables, and the fact that nutrients can evaporate with water crystals when thawed, it is worth consuming this purge as soon as possible.
Most fruits and vegetables will last 8-12 months in the freezer. This applies to foods that have been frozen in their natural state. This assumes that a hundred in the freezer is maintained at a constant temperature below zero degrees.
If you want to keep frozen food for that long, you don't have to cook and grind vegetables and fruits. Simply cut into slices, arrange in hermetically sealed bags and place in the freezer. Thus, the products will be able to retain much more nutrients than when cooked.
If there is not enough snow, then there will be no harvest: December 16 - Day of Ivan the Silent
"Dad is offended." Agata Muceniece about relations with Priluchny after divorce
The money tree pleases with lush blooms: my secret is in the care of the leaves
How long can you keep baby puree in the refrigerator
It is not recommended to store freshly prepared baby food in the refrigerator for more than 48 hours.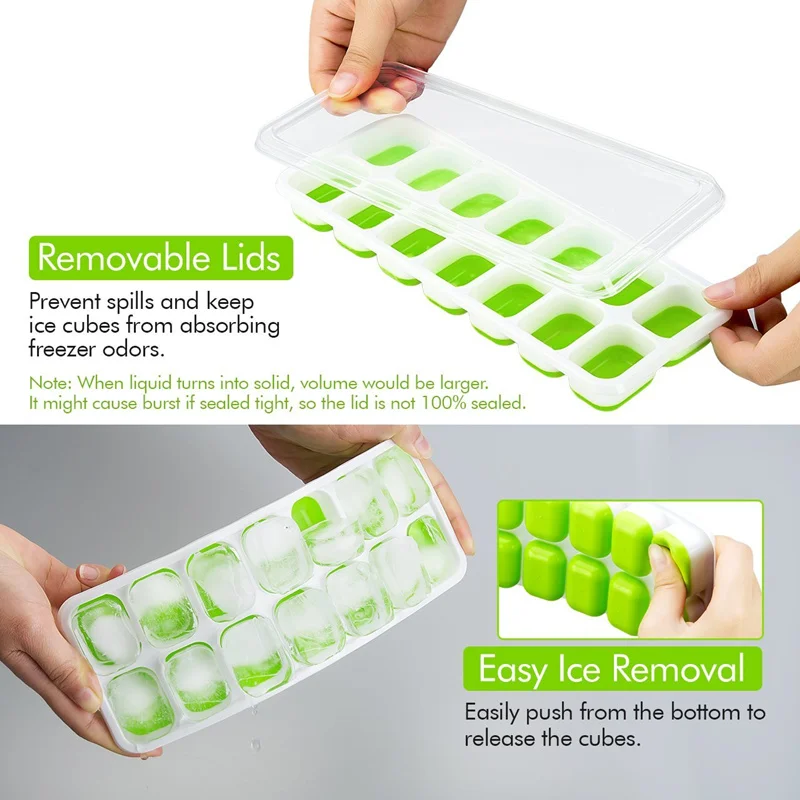 This ensures that bacterial growth in the puree is kept to a minimum and food tastes good. In addition, it will allow you to save more useful and nutrients.
This rule applies to fruits, vegetables, meat. It is important that in the refrigerator the baby food is on the top shelf, since this is where a constant temperature is maintained.
If you don't plan on freezing homemade baby food, it's a good idea to puree daily or every other day.
For example, you can bake a sweet potato and then freeze one half without mashing it and cook the other half. This will help reduce waste and ensure food safety.
Found a violation? Complain about content
Also read
Oversized and masculine fit: maxi coats that go with basics Vinegar and conditioner. How to iron clothes without an iron Endurance weakens with age: 5 exercises will help restore it Dishwashing liquid and oil.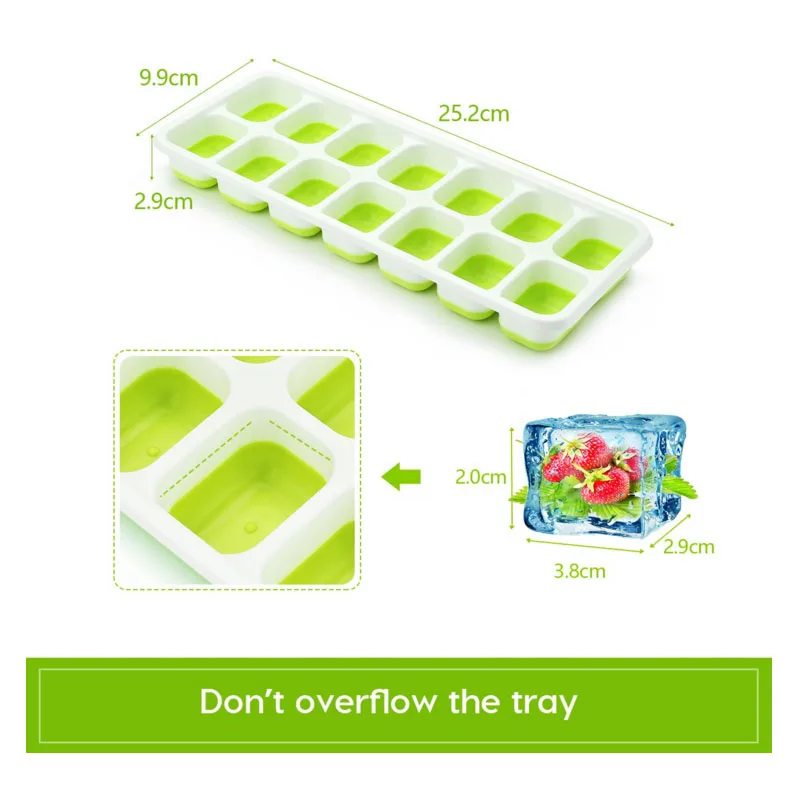 How to wash grease from linoleum He thinks over his images and changes clothes during the day: Sergey Zhigunov's wife always looks perfect at home Not seen in scandals, but everyone knows her: how 56-year-old Alice Sher lives - the only one who managed to reach ... We remove soot without chemicals. We find a use for potatoes Cooking delicious and spicy soup from sauerkraut Not everyone knows the right answer: which eggs need to be boiled a couple of minutes longer than usual
Partner news
Molds for freezing in the category "Home and Garden"
Silicone mold for ice with a lid for 18 Cool Home ICE Tray cubes for freezing water ORG
In a warehouse in Kyiv
Delivery in Ukraine
511 UAH 9000
401 UAH
Buy
Online store ORANGE
Silicone mold for ice with a lid for 18 cubes Cool Home ICE Tray tray for freezing water PRP
in a warehouse in Kyiv
Delivery in Ukraine
549 UAH
439 UAH
Buy
online store Purple
Silicone form for freezing ice ICE MAKER GENIE
in warehouse
Delivery by Ukraine 9000 2 298.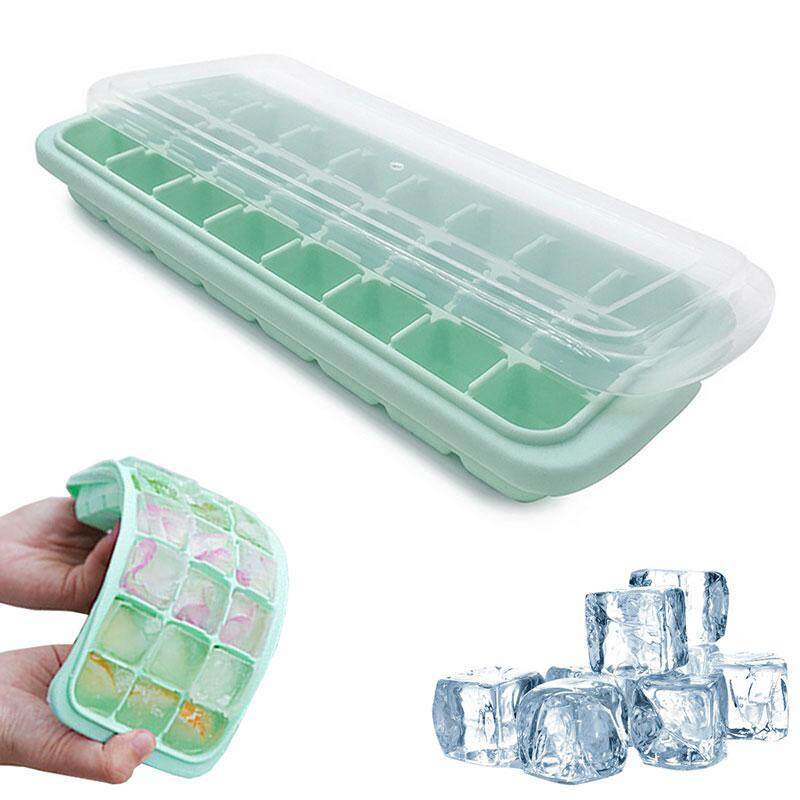 33 uah
179 uah
Buy
Mold for freezing ice "Skulls" / silicone mold for chocolate
In stock
Delivery across Ukraine
19
Silicone form for ice Cumens Titanic A10011 Blue Freezing MS
Delivery in Ukraine
330.44 UAH
254.44 UAH
Buy
MaxShop 9000
Silicone form for ice Ukraine
338.02 UAH
260.28 UAH
Buy
Online Store MaxShop
Form for freezing ice Ice Cube Maker
In a warehouse in Kyiv
Delivery across Ukraine
201 UAH
170.85 UAH
Buy
Silicone mold for ice with a lid for 18 cubes Cool Home ICE Tray tray for freezing water UKG 9022
500 UAH
390 UAH
Buy
UKG Market
Silicone form Cumens LEGO BLUE for ice freezing SP
Delivery in Ukraine
278.91 UAH
2 214.76 UAH 9Ol000 with lid for 18 cubes Cool Home ICE Tray tray for freezing water NCP
Delivery from Kyiv
0003
Form for freezing Xiaomi in the form of a Chita Green (CF040201)
in a warehouse in Ivano -Frankivsk
Delivery in Ukraine
299 UAH
SCRINIS - for you NAYKRASHSH
Silicone form Cumens LEGO BLUE for you freezing ice wb
Delivery across Ukraine
309 UAH
237.