Rice flour baby food recipe
How to Make Baby Rice Cereal (Freezer-Friendly!)
Home » Feeding Style » Baby Food Purees » Stage One » How to Make Homemade Baby Rice Cereal
Using only 1 ingredient, this Homemade Baby Rice Cereal is a simple and easy recipe to make for your baby! Plus, it is completely freezer-friendly, so it's a great addition to your freezer stash of baby purees. It's great for babies 4-6+ months and up as a Stage 1 baby food.
Medically reviewed by Jamie Johnson, Registered Dietitian Nutritionist (RDN), and Lauren Braaten, Pediatric Occupational Therapist (OT).
Homemade Baby Rice Cereal
Homemade brown rice baby cereal is packed with manganese, magnesium, and selenium. It is a good source of fiber, protein, and a ton of other essential vitamins and minerals for a growing baby. 💪
It's a nutritious first food for your baby, and you can easily mix it with other fruit or veggie purees for a more wholesome and delicious meal! 😋
Plus, this homemade baby cereal is one of the easiest purees you can make for your baby! All you need is 1 ingredient and less than an hour of your time 🕐.
For this recipe, we will cook the brown rice, blend it up, and then pop it into the freezer for easy-to-grab cubes of baby rice cereal. I have found that this cooking method makes the creamiest and smoothest baby cereal you can ever imagine. Besides, there is nothing like having a freezer stash of healthy baby purees at your fingertips!
Is it your first time making homemade baby food? Then I suggest you start this journey by reading my in-depth Guide on How to Make Homemade Baby Food. The detailed guide goes over all the important information such as the best cooking tools to have on hand, safe storage, how to know when baby is ready for solids, how to introduce purees, the best first foods for baby, and more! You can also check out my best-selling cookbook for even more information and recipes!
Rice Cereal Video
Watch this video to see how easy making your own homemade rice cereal can be!
Reasons to Love this Rice Baby Cereal
easy to make
1-ingredient puree
simple and wholesome ingredients
freezer-friendly — great to stash in the freezer
free from allergens like gluten, dairy, soy, corn
full of essential nutrients for a growing baby — fiber, manganese, protein, selenium, and magnesium
works great stirred into other combination purees
for babies 4-6 months and up — stage 1 puree
mild taste
creamy and smooth
Ingredients
Make sure to read the recipe card below for the full ingredient list and instructions!
Rice: I recommend using organic short grain brown rice in this recipe. Brown rice has health benefits and loads of nutrients in it, as opposed to white rice, which has all of the key nutrients stripped from it. I strongly recommend using organic brown rice as the cost difference ounce-per-ounce is very small. The organic variety has not been soaked in pesticides and has significantly less arsenic in it. You can use either short or long-grain organic brown rice for this recipe.
Water: This will be added to cook the rice. You can also use sodium-free bone broth or sodium-free veggie broth for more nutrients and flavor or a mixture of broth and water.
Liquid for Blending: While blending the rice, you'll need to add more liquid to thin out the rice into a puree. You can use water, bone broth, veggie broth, fresh breast milk, or formula.
TIME-SAVING TIP:  If you are in a rush, you can use quick-cooked brown rice (I like the organic brown basmati rice from Trader-Joes) that only takes 20 minutes to cook!
Soaking the Rice
Soaking brown rice (or any grain) helps remove some of the naturally occurring phytic acids, which are some of the hard-to-digest components of the grain.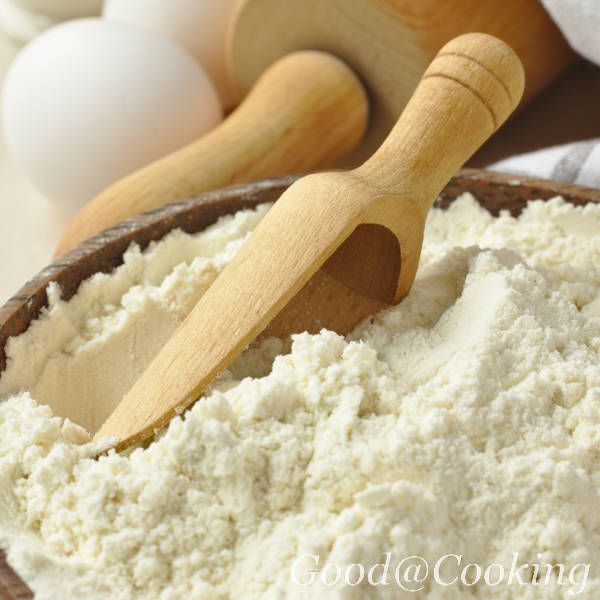 Getting rid of these acids speeds up the cooking time and makes the rice easier to digest.
If you are introducing grains as your baby's first food, soaking the grains would be helpful as your baby would have an easier time digesting the puree.
But if thinking 2-8 hours ahead of time is holding you back from making your own cereal, then feel free to skip this step.
How to Soak Rice: Place 1 cup of rice in a medium bowl and add 2-3 cups of hot water (enough to cover the rice) and leave at room temperature for at least 2 hours. You can also leave it overnight. Drain the rice and rinse well. Follow the recipe below on cooking and pureeing instructions, but note that the rice will cook faster, so check the rice after 20 minutes.
How to Make Baby Rice Cereal
Rinse Rice: Place the rice in a fine-mesh colander and rinse with cold water until the water runs clear. This will help remove any excess starch from the rice grains and make the rice fluffier and easier to blend. PLEASE DO NOT skip this step, or your puree will be starchy.
Add to Saucepan: Add the water and the rice to a medium saucepan, cover, and bring to a boil over high heat.
Cook: Once at a boil, turn down the heat, and let simmer on low for 35-45 minutes or until the water is gone and the rice is tender. Rice cooking times vary, so taste test the rice after 35 minutes to see if it is tender.
Sit: Remove from heat and let it sit for 10 minutes.
Blend: Transfer the cooked rice to a blender or food processor and blend for 1-2 minutes, adding liquid to thin out the rice puree.
Store:  I recommend storing a small quantity of the rice puree in the fridge for use that week and then freezing the rest for future meals.
Tools Needed
Blender or Food Processor
Storage Containers for Fridge
Freezer Tray
Stasher Bag
highchair
suction bowl or baby bowl
baby spoon
open lid cup
bib with catch pocket
Other Cooking Methods
I have found that cooking the rice first and then blending, creates the smoothest rice cereal for your baby.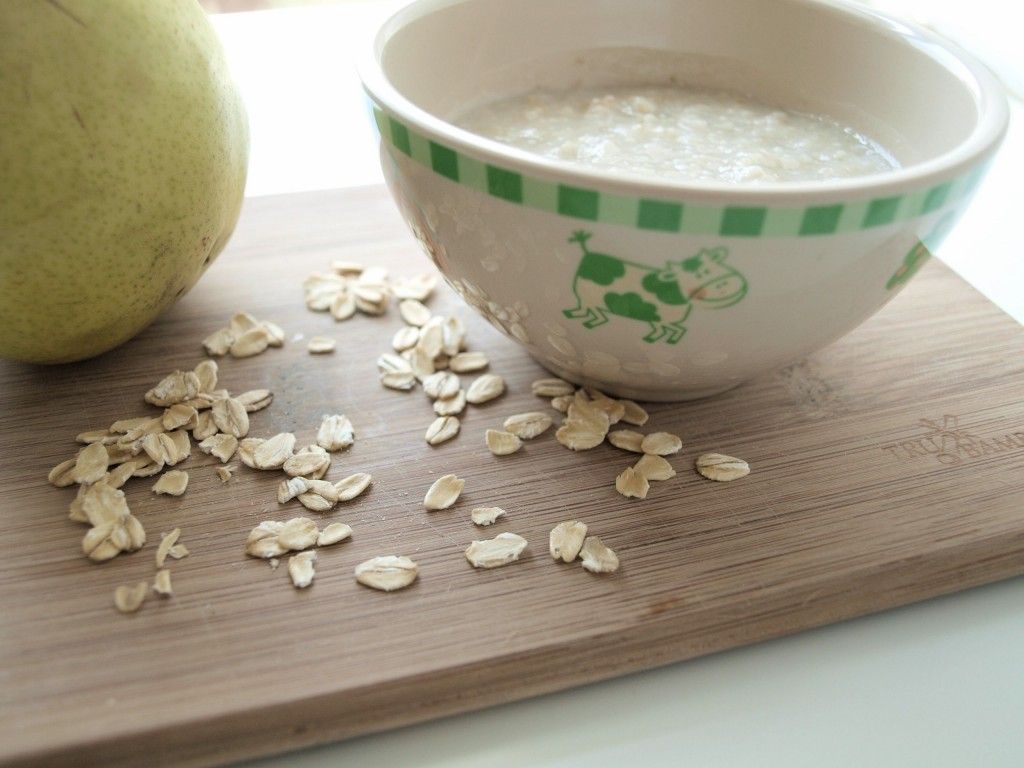 But there are a couple of other ways to make rice cereal for your baby.
Instant Pot
You can cook small or large batches of white or brown rice in your instant pot. For white rice, you will put 1 cup of rice and 1 cup of water into the instant pot and cook for 3 minutes with a natural pressure release until the pin drops. For brown rice, you will put 1 cup of rice and 1 cup of water into the instant pot and cook for 24 minutes with a natural pressure release until the pin drops. Feel free to double the recipe if needed.
Rice Powder
Grind Rice: Place 1 cup of uncooked rice in a coffee grinder or blender. Grind for 1-2 minutes or until you have a very fine rice powder.
Add Hot Water: In a microwave-safe bowl, add in roughly 1 tablespoon rice powder and 1-2 tablespoons hot or boiling water. Stir until smooth adding more water if needed. Let sit until warm enough to eat.
Frequently Asked Questions
When can babies eat rice cereal?
Babies can have rice cereal as one of their first foods.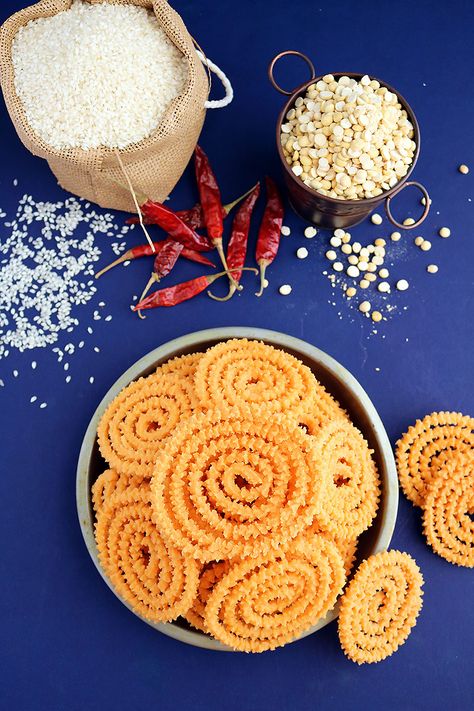 When a baby can start on solids is determined by their own rate of development, which generally comes between 4-6 months of age. Some of the developmental milestones babies need to reach in order to start solids include: if your baby has solid control of their head and neck, if your baby has doubled in weight, and if your baby is reaching for or opening their mouth when you eat (see my guide here). Before you start your baby on purees, you should consult with your pediatrician to make sure your child is developmentally ready.
Can rice cereal be the baby's first food?
Rice can 100% be your baby's first food if you want it to be. It is recommended to wait to introduce the top eight allergen foods to your baby once a few other well-tolerated foods have been introduced, but otherwise, foods can be introduced in any order so choose whatever you are most excited for your baby to have.
Is rice a common allergen for baby?
No, rice is not a common allergen, however, as with any food, start with a small portion and be aware of any signs that might be an allergic reaction after introducing it.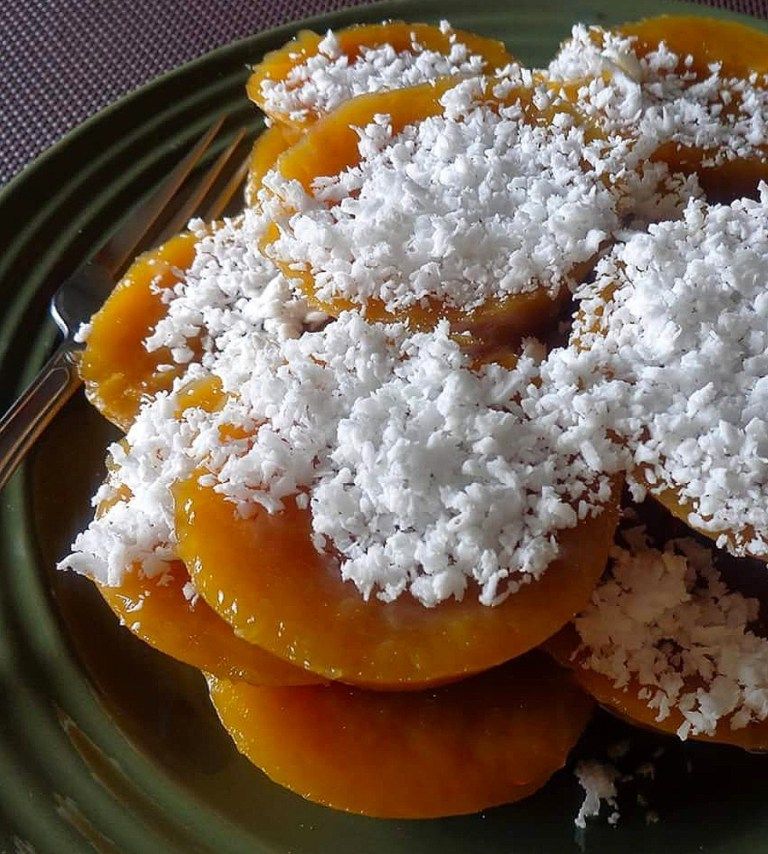 Does rice cause constipation for babies?
Rice may cause constipation in babies since it absorbs water and may make it harder to pass stools. Switch to a different whole grain like oatmeal if your baby is having a hard time digesting rice. 
How to Store Rice Cereal
This baby rice cereal is quick and effortless to freeze and reheat, making it convenient to have on hand. The frozen cubes are easy to grab and reheat right before mealtime.
How to Freeze
After you blend the rice into a puree, you can pour the rice cereal into freezer-safe trays . Do not overfill. 
Place the tray into the freezer for 3-4 hours or until completely frozen.
Transfer the cubes of frozen rice cereal into a Stasher Bag or ziplock baggie.
This puree will last 4 days in the fridge and for up to 4 months in the freezer.
How to Re-Heat
Take the number of frozen cubes you want to feed your baby for that meal and place them in a microwave-safe container.
Heat in the microwave for 30-second intervals until warm, stirring after every session.
You can also take the frozen cubes and place them in a small saucepan on the stove, heating on low and stirring continuously.
NOTE: The puree will be thick when you reheat it. You can thin it back out by adding other purees (see the list below for some of my favorite options), fresh or frozen breast milk, formula, or water. Add a little at a time, stirring in-between.
Label Tip: Don't forget to label your purees before you place them in the fridge or freezer with the name of the puree and date you made it. Take it from me, you will completely forget when and what is in your freezer by the end of the week;).
Rice Comination Purees
While Rice is great by itself, it's also super easy to mix and match with other nutrient-dense baby food purees. Give these fun flavor combos a try!
Stage 1 Purees
Apple Puree
Sweet Potato Baby Food Puree
Green Bean Baby Puree
Carrot Puree
Roasted Banana Baby Puree
Stage 2 Combination Purees
Superpower Green Baby Food Puree
Apple, Spinach + Broccoli Baby Food Puree
Sweet Potato, Carrot, Cauliflower Baby Food Puree with Chia Seeds
Banana, Cherry + Beet Baby Food Puree
Roasted Root Veggies + Thyme Puree
Broccoli + Asparagus Baby Food Puree with Tarragon
Mango + Kale Baby Food Puree with Ginger
Feeding Tips
Place a small amount of puree on the tray during spoon feeding – so that your baby can dip their fingers or hands in the puree. Allowing baby to explore foods in this way helps them learn to self-feed and can help them be more willing to try new textures and foods in the future.
Have a spare spoon (or three!) – even very young babies often want to be involved in feeding themselves as much as possible. Giving baby an extra spoon to hold can be helpful in giving her a sense of control and also promotes hand-eye coordination.Allow baby to use spoons as a teether during the meal. There are many great options out there but a few we particularly love include the Olababy 3 Piece Set, the NumNum Pre-Spoon GOOtensils, and the ChooMee FlexiDip Baby Starter Spoons.
Purees are great to keep in your baby's regular rotation of foods – but if you start feeding with traditional weaning using purees, make sure to progress beyond eating ONLY purees. Once baby can safely and comfortably swallow purees (usually by 7 or 8 months) it's time to introduce other textures, such as teething biscuits and soft cooked finger foods. Moving onto additional textures in a timely manner may help prevent feeding difficulties at a later age.
Or watch a shortened version of this video here.
1 cup brown rice (I prefer organic short grain)
2 cups water
1-2 cups liquid for blending (fresh breast milk, formula, water)
Rinse Rice – IMPORTANT STEP: Place the rice in a fine-mesh colander and rinse with water until the water runs clear.

Cook: Transfer the rice to a medium saucepan and add 2 cups of water. Bring to a boil over high heat, then reduce heat to low, cover with a lid and simmer for 35-45 minutes or until the rice is tender and the water is evaporated. Each batch of rice cooks a little differently, so taste at 35 minutes to see if the rice is tender.

Let Rest: Remove the saucepan from the heat and let rest for 10 minutes, covered. If using fresh breast milk or formula for blending, remove the lid and let the rice cool for 15 minutes.

Blend: Place the rice into a blender or food processor and add 1/2 cup of liquid of choice. Blend for 1-2 minutes on medium-high speed until completely smooth and creamy, adding in the additional liquid in 1/4 cup increments, if needed, until you have your desired consistency.

Eat: Serve to baby or freeze for later.
Age: 4-6 months and up
Yield: roughly 20 ounces
Notes on Rice: I recommend using organic short grain brown rice in this recipe.
Brown rice has health benefits and a ton of nutrients in it, as opposed to white rice, which has had most of the key nutrients stripped from it. I would strongly recommend using organic brown rice as the cost difference ounce-per-ounce is very small and the organic variety has not been soaked in pesticides. You can use either short or long-grain brown rice for this recipe. 
Notes on Water: water will be added to the rice to cook in. You can also use sodium-free bone broth or sodium-free veggie broth for more nutrients and flavor, or do a mixture of half broth and half water.
Notes on Liquid for Blending: while blending the rice, more liquid will need to be added to thin out the rice into a puree. You can use water, bone broth, veggie broth, fresh breast milk or formula.
Blender
Freezer Tray
Bumkins Baby Bowl
Grabease Utensil
Saucepan
Serving: 1ounce, Calories: 34kcal, Carbohydrates: 7.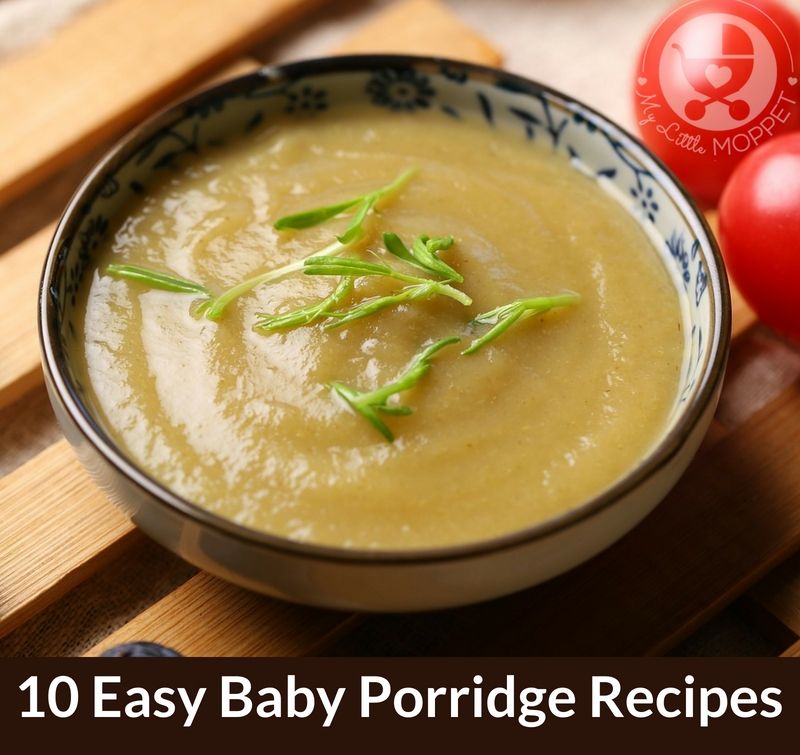 2g, Protein: 0.7g, Fat: 0.3g, Saturated Fat: 0.1g, Sodium: 1mg, Potassium: 26mg, Fiber: 0.3g, Calcium: 4mg
Did you make this recipe?
Tag @babyfoode on Instagram and hashtag it #babyfoode!
Pin Recipe Email a Friend
How to make baby rice cereal at home (porridge for babies)
By Swasthi on August 2, 2022, Comments, Jump to Recipe
Baby rice cereal recipe and rice porridge for babies – This homemade baby rice cereal is one of the best first foods for babies. It turns out delicious, creamy and smooth as good as the ready made baby cereals and you may stop buying any more after you try this. This cereal can be used not only for babies but also for toddlers up to 3 years during diarrhea, fever or teething.
This baby cereal is suitable as a first food for 6 months old baby. For babies younger than 6 months, i suggest consulting your pediatrician. You can check this food chart for 6 months old baby and this one for above 7 months old.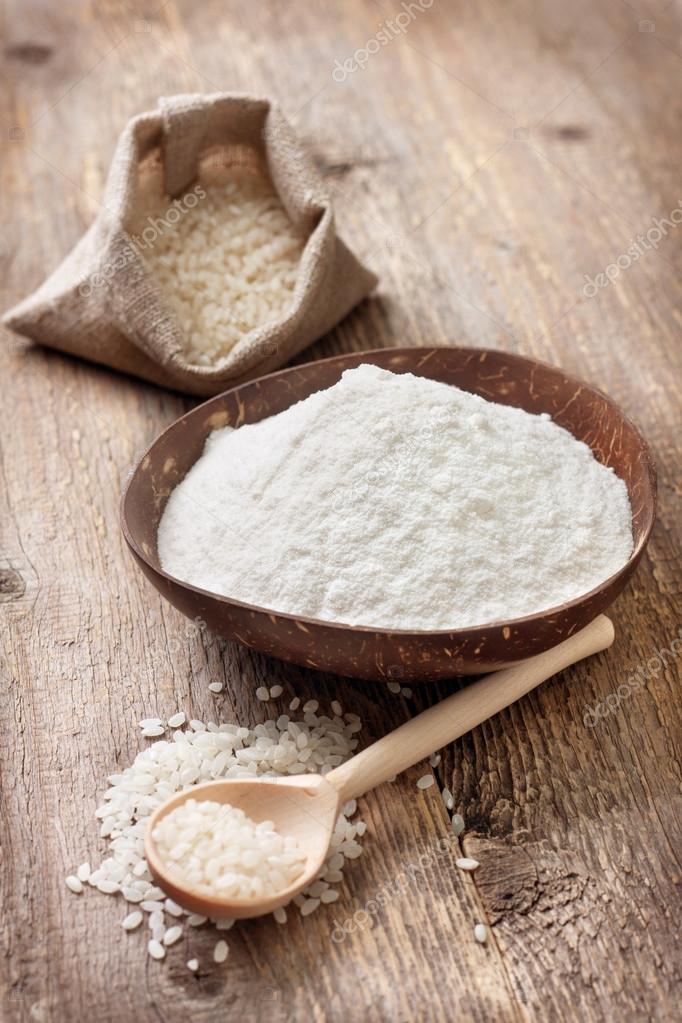 Rice is a highly recommended first grain for babies since it is easy to digest, non allergic and the smooth texture it yields. The ready made cereals are precooked, dehydrated and then processed. During this process many nutrients are lost – this is one of the reasons why ready made baby cereals are enriched with more nutrients.
Using this recipe, you can make brown rice and white rice cereal separately. Initially use white rice for about a week and then start brown rice by mixing both in equal quantities.
After the baby completes 6 months, dal/lentils can also be prepared the same way. The ratio of rice: dal should be 3:1 for the first week. If the baby is doing good without any colic, then the proportion can be increased to 2:1. If using brown rice , the ratio can be 2:1:1 white rice:brown rice: dal. You can also add few drops of ghee if using dal to make the baby cereal. To introduce ghee and the for quantity to try with, you can check this post on best foods for weight gain in babies.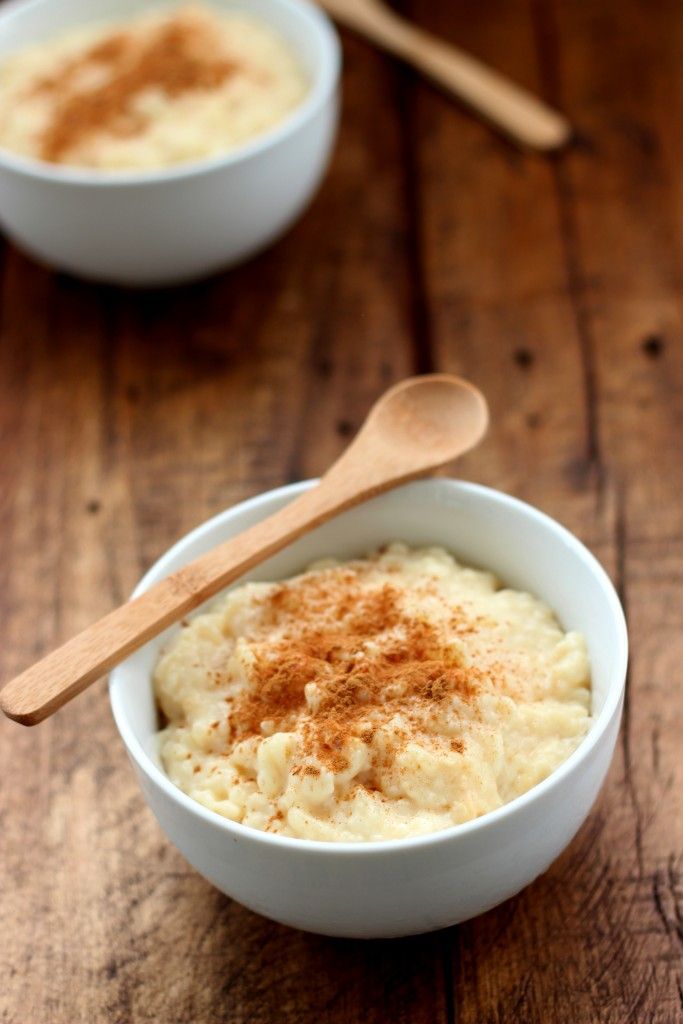 I suggest using aged organic rice and dal. I have tried using basmathi, ponni, sona masuri, thai hom mali rice for my kids. Hom mali yields a very fragrant baby cereal and its taste is much superior than any other varieties.
Benefits of this dry cereal
1. Not much time is taken to prepare a baby's meal. If this powder is ready, making baby's food is a breeze. Since the ingredients are already soaked and roasted they get cooked fast. Just stir it in water and cook. Not much planning is needed.
2. The texture of the cereal is more like the ready made baby cereal – smooth, delicious, tasty, not expensive and more healthy than the ready made cereals.
3. Make one base cereal but can add so many flavors to this. Fruit purees, mashed veggies, milk or leafy greens can also be added.
How to make baby rice cereal at home step by step photos
1. Wash brown, white rice and dal separately until the water runs clear. Soak them in lot of water for about 6 hours.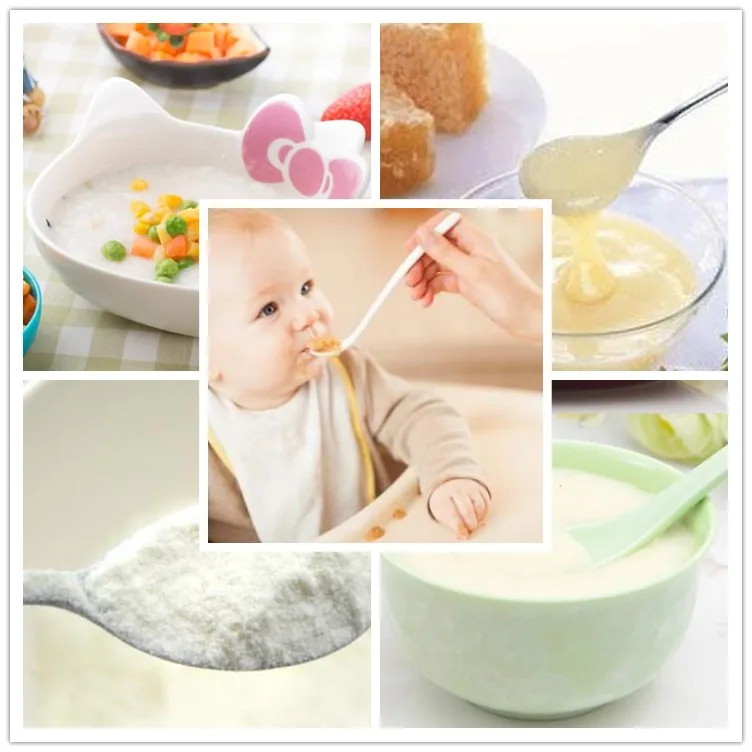 Do not cover the pot, leave them in a well ventilated place, like near a window. This process of soaking rice or dal breaks down the hard to digest components in the foods for easy digestion. This also helps to prevent colic. However if you feel you cannot do the entire process, you may just skip the soaking part. Rinse them well and drain the water.
2. Drain off completely in a colander. Spread them on a clean white cloth, preferable white or undyed cloth. Leave it to air dry or fan dry for 30 to 50 minutes.
3. Dry roast them on a medium flame for 5 minutes and then on a low flame. After a while, rice begins to pop and splutter. The grains turn out very light so the cereal is gentle on the tummy. Switch off and cool.
4. Similarly follow the same process for white rice and dal.
5. When cooled powder them finely and store in a air tight jar. If your blender cannot process well, sieve the flour. Powder the coarse grains again.
Rice porridge recipe for babies
To prepare baby food, always use a heavy bottom steel pot.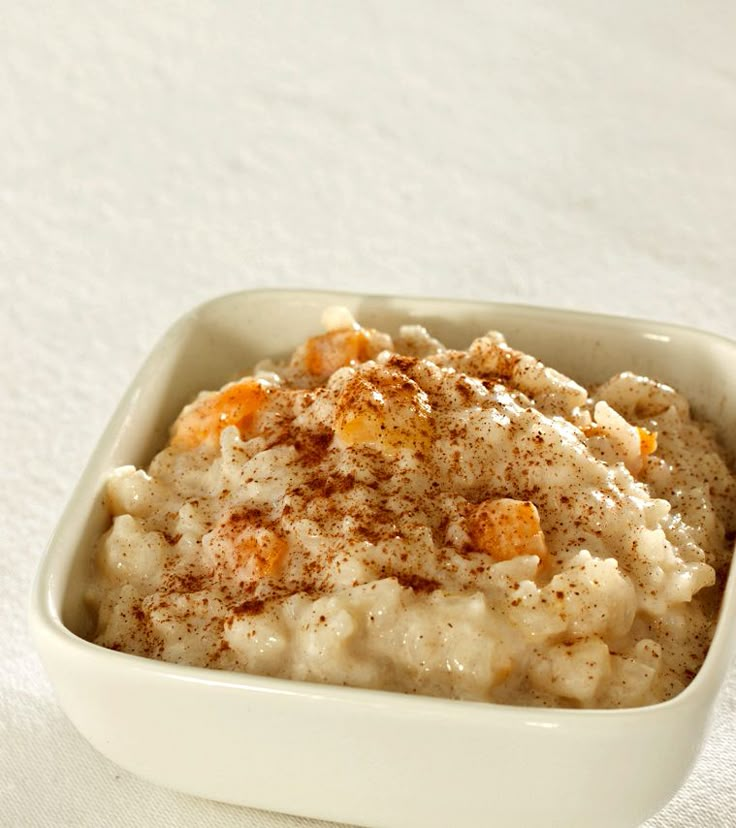 Do not use aluminium or non stick pans. To prepare the cereal, mix 1 tbsp flour with 1/2 cup water and cook on a low flame constantly stirring to prevent burning. Foods cooked on a low flame yield the best texture and taste. 1:6 ratio of flour:water works well to bring it to the right consistency. You may need to add more water since that depends on the kind of rice. When the cereal cools down, add formula milk or breast milk to enhance the nutrition. For babies above 6 months, moong dal can be used. I suggest not to add milk to dal, instead ghee can be added.
Based on the baby's tummy conditions, you can combine them and use. Prefer only white rice cereal with milk when the baby has more colic. During stomach upset or teething, this powder can be used to make a rice porridge or kanji. This powder can be used for light dinner as well after 7 months.
Any fruit puree or mashed veggies like potato or sweet potato can also be added to the rice cereal instead of milk. Since fruits and milk do not go well together, i suggest not to serve both in one meal.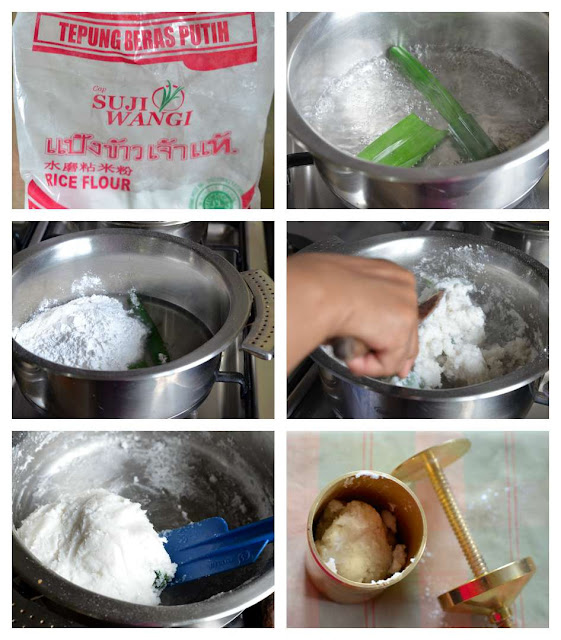 There are so many ways this dry baby rice cereal can be put to use. I will update more ideas on this post shortly.
Here are the notes on baby rice cereal that may be useful:
1. I used aged brown basmathi rice and ponni rice, since i made this for the blog post and not for a baby in real. If making for baby i highly recommend using organic rice and dal.
2. I have used 1:6 proportion of brown rice:water to cook the cereal. It may vary depending on the stove flame, quality of rice, brand of rice and whether it is brown or white rice. You will have to adjust the quantity of water as needed especially if making very less quantity.
3. This dry cereal keeps good if refrigerated for more than an year and if frozen for longer.
Prep Time6 minutes
Cook Time30 minutes
Total Time36 minutes
Servings1 cup
AuthorSwasthi
▢ 1 cup rice (prefer organic)
▢ Water to wash the rice
Alternative quantities provided in the recipe card are for 1x only, original recipe.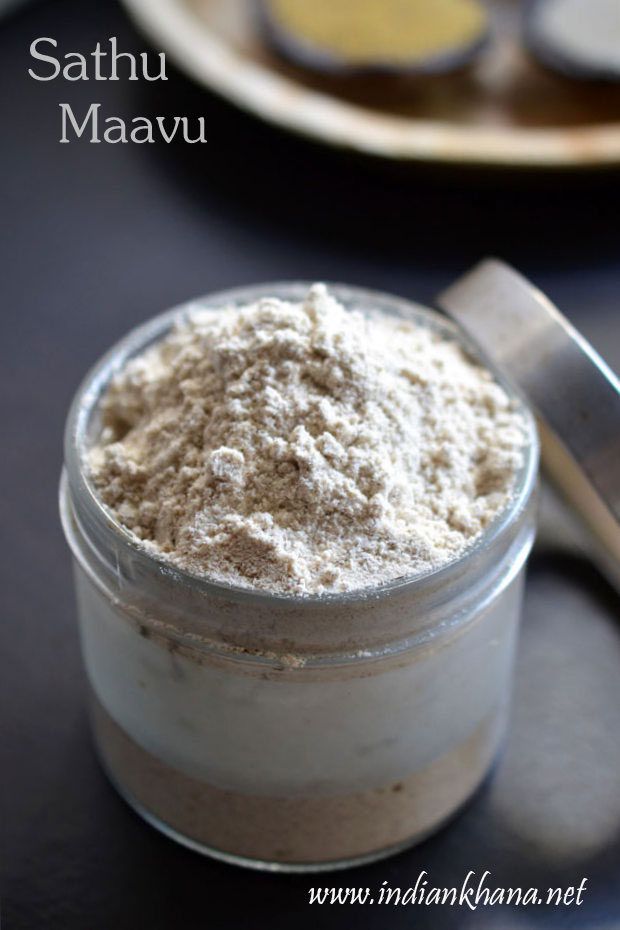 For best results follow my detailed step-by-step photo instructions and tips above the recipe card.
Nutrition Facts
How to make baby rice cereal at home (porridge for babies)
Amount Per Serving
Calories 675 Calories from Fat 9
% Daily Value*
Fat 1g2%
Sodium 9mg0%
Potassium 212mg6%
Carbohydrates 147g49%
Fiber 2g8%
Protein 13g26%
Calcium 52mg5%
Iron 1.5mg8%
* Percent Daily Values are based on a 2000 calorie diet.
Tried this recipe?Mention @SwasthisRecipes or tag #swasthisrecipes!
© Swasthi's Recipes
About Swasthi
I'm Swasthi Shreekanth, the recipe developer, food photographer & food writer behind Swasthi's Recipes.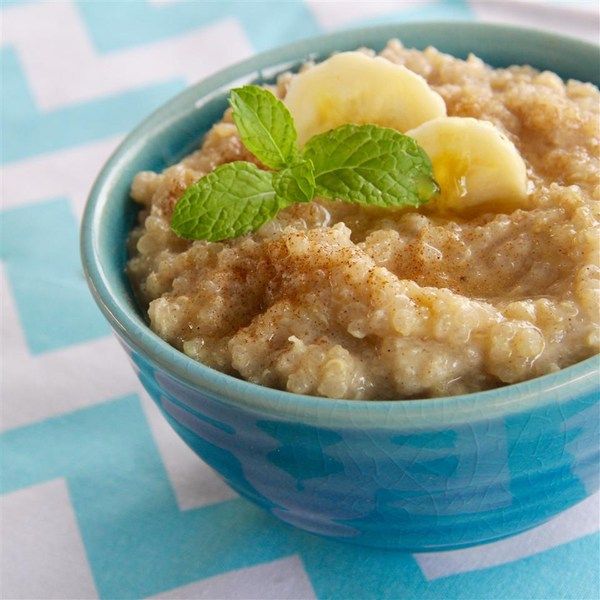 My aim is to help you cook great Indian food with my time-tested recipes. After 2 decades of experience in practical Indian cooking I started this blog to help people cook better & more often at home. Whether you are a novice or an experienced cook I am sure Swasthi's Recipes will assist you to enhance your cooking skills.
Follow Swasthi's Recipes
Sign up to receive awesome Swasthi's Recipes in your inbox *
Popular Recipes
Featured Recipes
Rice flour in the child's diet. Let's weigh all the facts ~
Undoubtedly, nature has taken great care of the little man and his nutrition, which is why breast milk is the most healthy and tasty for him. But by 6 months, the baby, in addition to mother's milk, needs additional vitamins and trace elements to maintain normal physical and intellectual development.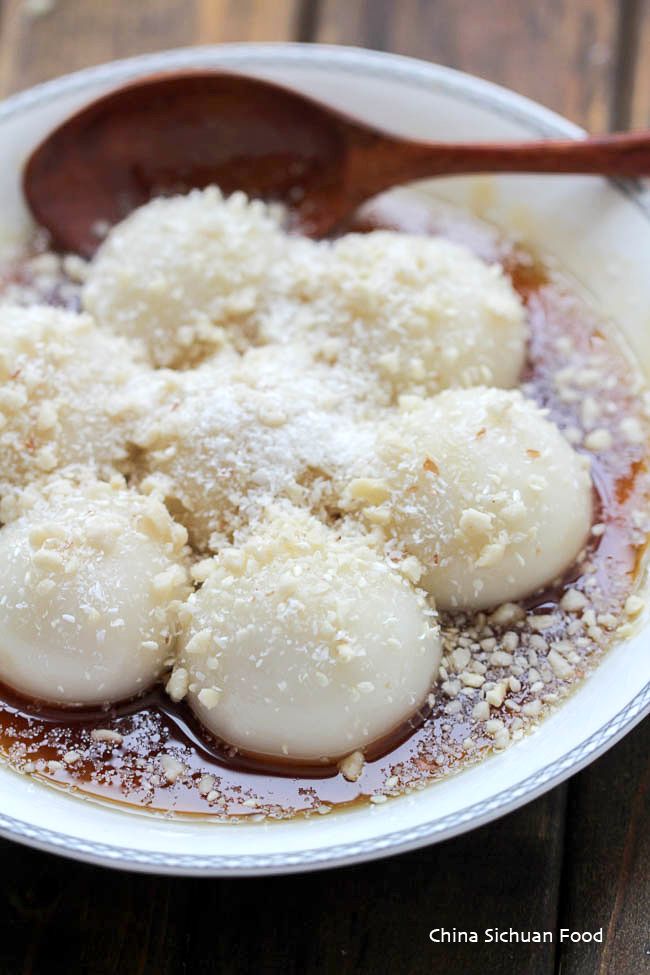 Pediatricians around the world advise starting complementary foods with gluten-free foods.
Rice flour for baby food is absolutely safe in this sense - it does not contain gluten or gluten and is 80 percent starch.
100 g of flour contains
approximately 6 g of protein;
1.4 g fat;
80 g carbohydrates
plus B vitamins, trace minerals, niacin and tocopherol.
Benefits of rice flour for baby
As a baby food, pediatricians recommend starting complementary foods with rice flour products, as in this production they use polished rice flour, which has a powdery texture, without any flavor, except for all these qualities, it does not cause allergies, which is very important for a baby who has just started weaning.
Let's note several qualities, what distinguishes rice flour and what its benefits are.
The presence of a large amount of vegetable protein in the composition , which is considered the main source of the formation of strong muscle tissue, which is very important for the normal physical development of the baby;
Does not cause obesity in a child , since the amount of fat in the composition is minimal;
Gluten-free composition , which is very important for the normal functioning of the child's gastrointestinal tract;
Positive positive effect on diarrhea .
Is rice flour harmful?
Like any product, rice flour for baby food has not only a positive effect on the human body, but also a negative effect. Rice flour should be added to the baby's diet gradually, one or two tablespoons with fruit purees and monitor the body's reaction, if everything is fine, there are no stomach or intestinal disorders, then you can increase the mass.
So, cons of rice flour :
In small quantities, rice flour is safe for a child, but in large quantities it can strengthen the intestines
The consistency of rice flour contains components that break down sugar , which can lead to a decrease in mood, whims and hyperactivity of the child, skin rashes may appear.
Which is better rice flour or starch?
Almost all baby food manufacturers use additives, for example, instead of rice flour they use corn or potato starch , which is of course harmless if the baby does not have such diseases in which the use of starch is prohibited, or if the baby does not have individual intolerance.
By its properties starch and rice flour for children perform the same function , only compared to rice flour, starch does not have many useful properties.
Many parents are suspicious of commercial baby food and trust more food that they prepare themselves, but unlike them, experts around the world say that baby food in jars is the most suitable option for the stable development of the crumbs.
At home it is difficult to observe the heat treatment , which will preserve all the useful vitamins and microelements contained in this product;
Extreme it is rarely possible to achieve the desired consistency ;
Commercial baby food does not use salt or sugar ;
Food manufacturers use only selected products to make purees or other mixtures;
Industrial baby food will help diversify the baby's diet and save time for parents;
Parents should be very careful in introducing complementary foods into the child's diet, doing it gradually, one spoon at a time, and watching the reaction of the body.
Under no circumstances should a baby be given the entire portion of a new product or forced to eat if he does not like this product, even if the mother is convinced of its usefulness and taste.
See also:
Maltodextrin: benefits and harms.
Palm oil: benefits and harms.
Vaseline oil for children: why and why?
Gluten allergy in an infant.
baby food
Record navigation
Rice flour in baby food
Rice flour is a safe additive that makes fruit and vegetable purees thicker and meat purees fluffy. The hypoallergenicity of the additive allows us to consider it universal.
Contents
What is the difference between complementary foods and complementary foods
Why supplements are needed
Rice flour – arguments for and against
Which is better, starch or rice flour
909003 Can complementary foods be trusted – 9005 not just food of a different composition, it differs in physical characteristics. Rice flour in baby food is needed to ease the transition from milk to denser foods.

What is the difference between complementary foods and complementary foods
A child is supplemented if there is not enough mother's milk. Supplementary food is milk formula, cow or goat milk.
Complementary foods complement the usual diet in the first months of life, that is, it is added to milk or mixtures. So the baby is prepared for adult nutrition.
A human baby cannot feed on milk alone for a long time, but it is desirable to continue breastfeeding longer.
Grandmothers, neighbors, friends and other experienced professionals persistently advise young mothers to start complementary foods with baby purees, egg yolks, juices almost at the age of two months. Parents who refuse to feed their child are considered insolvent, lazy and even greedy.
The myth that babies need extra vitamins and minerals originated in the days when missing mother's milk was replaced with cow's milk.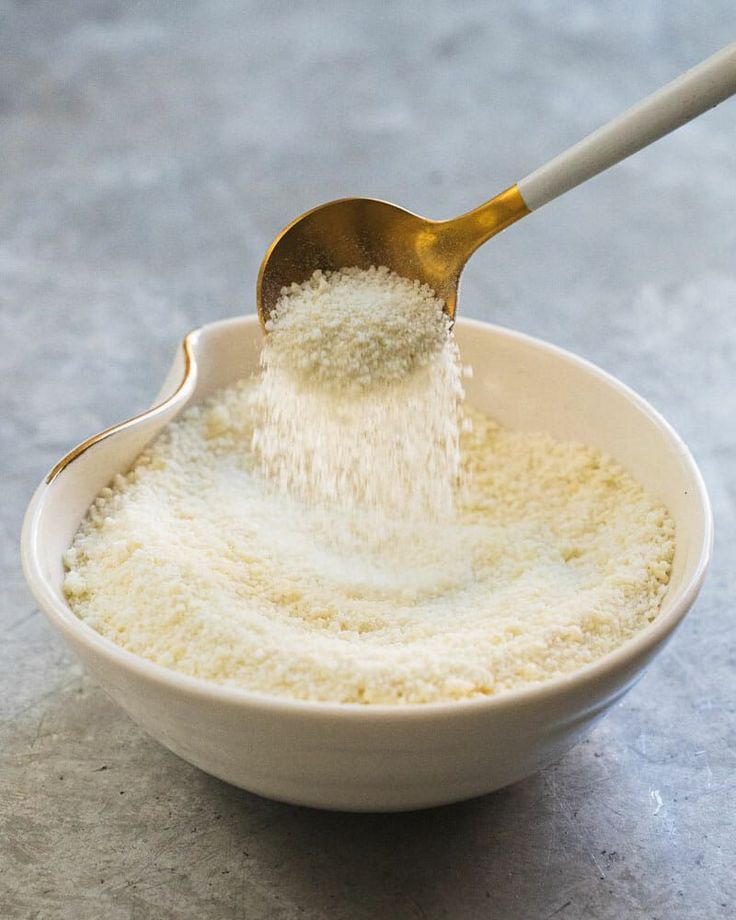 Then the milk had to be boiled, and at the same time, indeed, most of the vitamins and other useful substances were destroyed. Children without breastfeeding did not put on weight well, lagged behind in development, and even suffered from rickets. To prevent this, mashed potatoes, yolks and fish oil were added to the food.
If a breastfeeding woman is fully nourished or if high-quality formula milk is used, a child does not need to be fed up to six months.
When it is no longer possible to saturate a growing baby with milk alone, it is time for complementary foods. It has been noticed that children eat ready-made purees from cans with great pleasure, but for some reason they refuse homemade delights. We cannot unravel this mystery, so let's accept this state of affairs. Rice flour is often included in baby formulas, and this is a concern for parents who seek to limit supplements.
ads
Why supplements are needed
Manufacturers add starch or rice flour to baby food not only to save on vegetables, fruits or meat.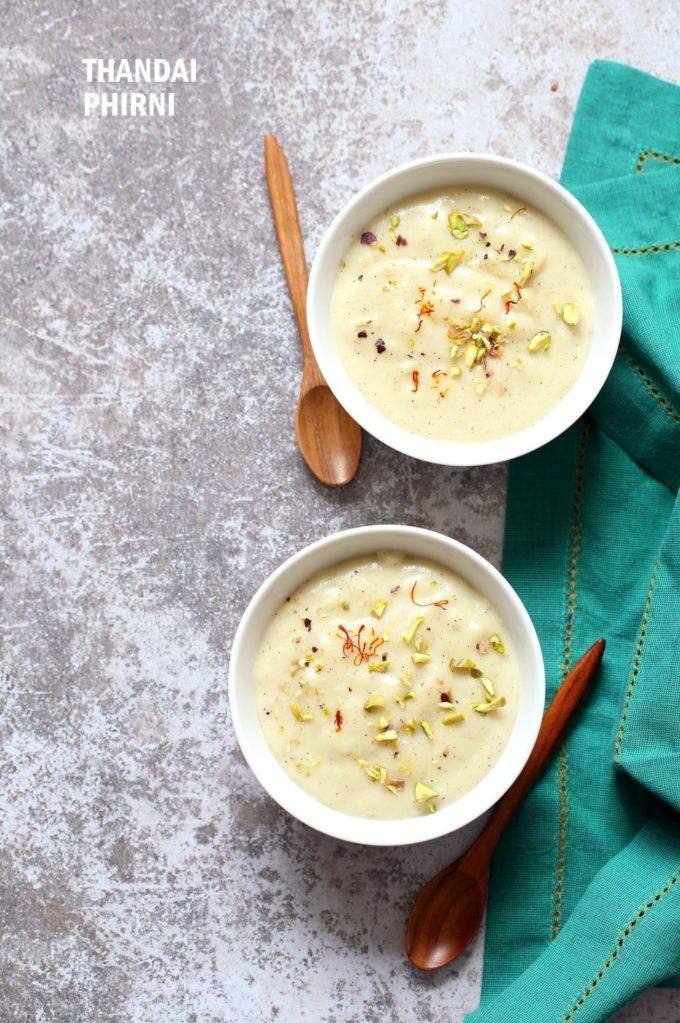 Fruit or vegetable puree without thickener will be too thin, and meat puree, on the contrary, will be coarse. Rice flour gives food a pleasant density.
Try to feed your baby fruit puree - it will drip off the spoon and most of it will end up on the bib. Now remember how you cook meat pate for adults. In addition to butter, you add flour, ground biscuits or bread to it to make the structure lighter. They also prepare food for kids - everything should be tasty, beautiful and healthy.
Fruit puree with harmless additives that cover the digestive tract with a protective film, will not allow acid to irritate the mucous membrane. The baby will not suffer from heartburn after you feed him mashed pears or apples.
Apricot and apple food causes stomach pains, diarrhoea, colic and gas in children. Fructose is to blame, to which the child's body has not yet adapted. Rice flour promotes the breakdown of sugars, and the baby will absorb all the useful things that are in fruits without complications.
Additives thicken milk formulas and cereals for easier feeding.
Rice flour - arguments for and against
Only milled rice flour is added to children's meals - powdery, white, odorless and tasteless. Rice flour is completely free of gluten (gluten) and is 80% starch.
100 grams of flour:
almost 6 grams of proteins;
1.4 grams fat;
80 grams of carbohydrates;
There are also B vitamins, tocopherol and niacin, a small amount of trace elements.
Benefit
It is rice flour, not wheat or other flour, that is used as an additive, since it, with an abundance of vegetable protein necessary for the formation of muscle tissue, does not cause allergies and does not change the taste of the main product.
The fat content is low, so the child can be obese.
A complete set of amino acids is necessary for the development of the child.
The absence of gluten, which causes flatulence and indigestion even in adults, makes rice flour a versatile supplement.
With diarrhea, rice flour helps to normalize the stool, removes bloating.
Rice flour does not cause allergies, so baby food with this additive is suitable for almost all children.
Harmful
Rice flour can be harmful under certain conditions. To prevent unexpected reactions, feed your baby plain fruit puree first and gradually add rice flour. Observe the reaction and draw conclusions.
In large quantities, rice flour strengthens the intestines, but in good baby food the content of this component is small.
Rice flour contains substances that break down sugars. A large amount of sugar in the blood can lead to excessive motor activity of the baby, whims and excitability. A rash on the skin is not ruled out.
Which is better, starch or rice flour
Additives are found in almost any baby food. Instead of rice flour, manufacturers can use corn, potato, or flax starch. According to pediatricians, supplements are completely harmless if the baby does not suffer from a specific disease.
In such cases, a doctor develops a special diet.
Starch in baby food performs the same function as rice flour, but it lacks many of the nutrients.
Can manufacturers be trusted
Pediatricians all over the world say that industrial baby food is the best complementary food option. Parents are suspicious of this statement, trusting more the experience of previous generations.
Let's admit the obvious:
Baby food from good manufacturers is balanced in terms of vitamins, microelements and useful substances.
At home, it is extremely difficult to achieve the perfect puree consistency.
Canned food is salt and sugar free.
Control at the manufacturing plant excludes the use of questionable raw materials.
Buying canned food for your child, you can diversify his diet and save your own time.
Carefully choose food for your baby, pay attention not only to the expiration date, but also to the condition of the package.