Sams baby food
Shop Baby Food Pouches | Gerber
Filter
Filter
Puree Type
Jar
Tub
Pouch 46items
Natural 11items
Organic 31items
1st Foods
2nd Foods 23items
3rd Foods
Milestones
Pregnancy
Newborn
Supported Sitter
Sitter 24items
Crawler
Toddler 22items
Preschooler
Ingredients
Apple 22items
Apricot
Avocado 4items
Banana 17items
Beef
Blueberry 9items
Carrot 14items
Cereal
Chicken
Corn 1item
Green Bean
Ham
Kale 4items
Mango 12items
Oatmeal 8items
Pea
Peach 10items
Pear 9items
Pineapple 1item
Pumpkin 1item
Raspberry 5items
Rice
Spinach 6items
Squash 1item
Strawberry 11items
Sweet Potato 4items
Turkey
Zucchini 2items
Needs
Colic
Crying
Fussiness
Gas
Mild Spit-Up
Uncomfortable Poops
Teething
Vitamin D
On the Go 42items
Iron
Starting Solids
Expanding Textures
Probiotics
DHA
Prebiotics/2'-FL HMO
CLEAR ALL
Price - Low to High Price - High to Low Newest On Sale Top Sellers
7 Best Food Products To Buy at Sam's Club
3 min Read
By Heather Taylor
Share
7 Best Food Products To Buy at Sam's Club
---
Quaker Old Fashioned Oats
Price: $12.
88 for 2 pack
Start your day off right with oats. Adylia-Rhenee Gutierrez — certified nutritionist, vegan chef and creator of  Yhorlife — recommends Quaker Old Fashioned Oats among the many oat selections available at Sam's Club as a great breakfast choice for those craving fiber and protein.
Take Our Poll: Do You Think You Will Be Able To Retire at Age 65?
Organic Baby Spinach
Price: $3.48 for a 16 oz. container
There are plenty of organic vegetables to choose from at Sam's Club including fresh green beans, broccoli florets, organic mushrooms and baby spinach. 
"These selections are a good source for our daily dose of greens to reduce blood sugar, aid in weight loss and reduce hypertension," said Gutierrez.
Blueberries
Price: $6.32 for an 18 oz container
David Culpepper, MD and clinical director of LifeMD, recommends stocking up on blueberries during a Sam's Club shopping trip.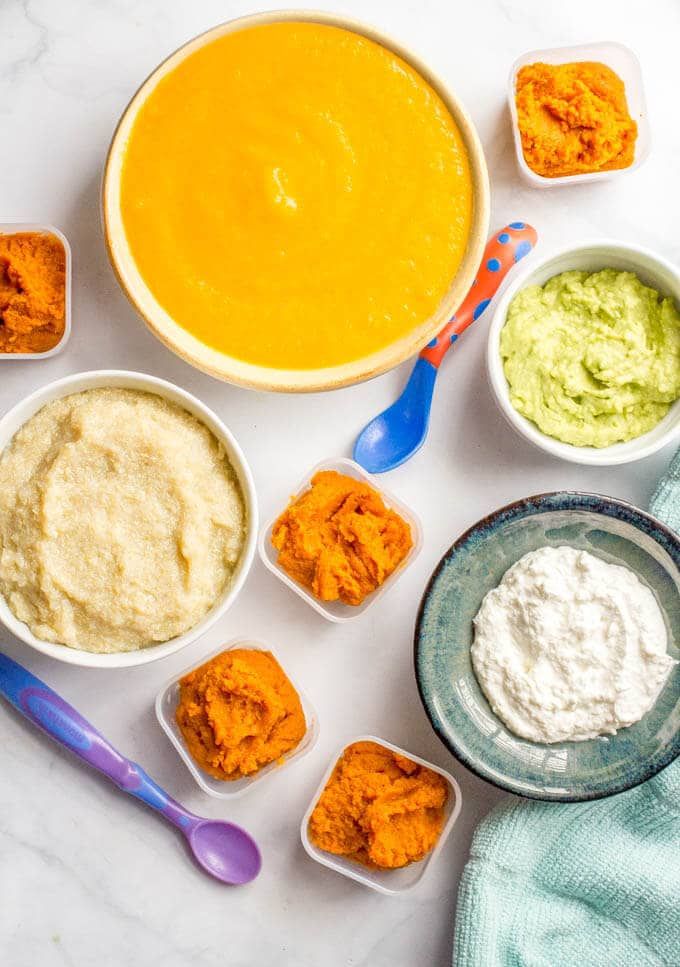 "Blueberries are loaded with antioxidants, and at Sam's Club you can get 18 ounces of fresh blueberries — that's a pound and a half — for a little over six dollars," said Culpepper. "These are great on top of yogurt or blended into a smoothie."
Bard Valley Natural Delights Medjool Dates
Price: $7.98
Sam's Club also offers inexpensive deals on dates, which Culpepper said are extremely healthy.
"Dates have a high amount of fiber and, for such a deliciously sweet food, they have a relatively low glycemic index, meaning they release sugars into the bloodstream at a slower rate than most other dried or fresh fruits," said Culpepper. "This makes them great to eat before a workout, on their own or in oatmeal, as they will provide you energy over an extended period of time."
Chobani Zero Sugar
Price: $11.58 for 12-count pack
Stock up on Chobani Yogurt during your Sam's Club shopping trip. Yogurt is a fermented food that helps reduce inflammation and improve overall gut health.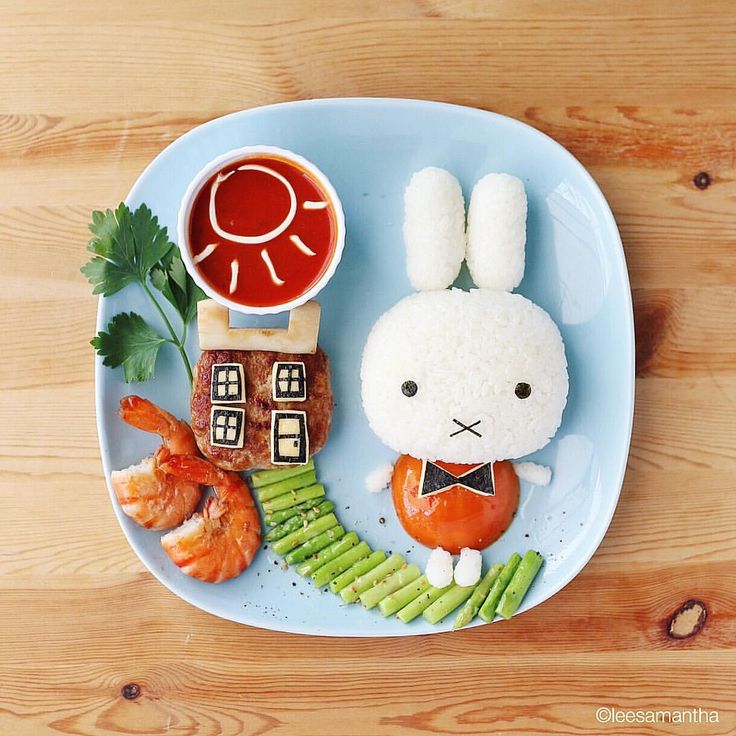 Buying yogurt in bulk will ensure you always have a few containers handy for everyone and keep you from worrying about running out or running low.
Siete Lime Grain-Free Tortilla Chips
Price:  $5.98
Seeking a tasty snack? Gutierrez recommends the Siete brand of tortilla chips, which are packed full of natural produce like avocado oil and chia seeds. If the Siete brand is sold out, try SkinnyPop Popcorn as a backup snack purchase.
Clio Greek Yogurt Bars Variety Pack
Price: $10.28
Not a fan of traditional Greek yogurt? Registered dietitian Kelsey Sackmann, owner of Kelsey P. RD, recommends stocking up on Clio Greek yogurt bars as a gut-healthy breakfast or snack if you're on the go. 
"These perfectly-portioned Greek yogurt bars wrapped in dark chocolate are packed with eight grams of protein, billions of probiotics and lots of yum," said Sackmann.
More From GOBankingRates
9 Costco Brand Items That Aren't Worth the Money
Get Top Holiday Shopping and Savings Tips
5 Things You Must Do When Your Savings Reach $50,000
10 Things to Do Now If Your Credit Score Is Under 700
Share This Article:
About the Author
Heather Taylor
Heather Taylor is a senior finance writer for GOBankingRates.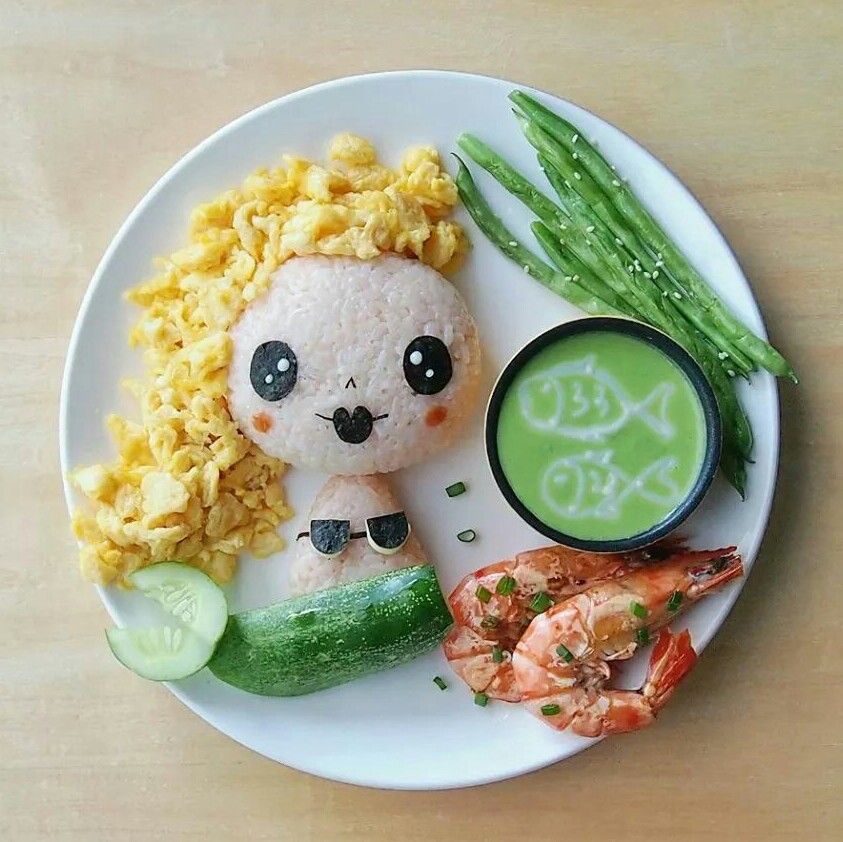 She is also the head writer and brand mascot enthusiast for PopIcon, Advertising Week's blog dedicated to brand mascots. She has been published on HelloGiggles, Business Insider, The Story Exchange, Brit + Co, Thrive Global, and more media outlets. 
Read More
Check Out the Next Article
Sponsored Links by Zergnet
Study of the influence of prescription ingredients on the quality indicators of canned meat for baby food | Bakumenko
1. Bakumenko, O. E. (2013). Fortified food technology for target groups. Scientific bases and technology. Deli Plus.
2. Bakumenko, O. E., & Doronin, A. F. (2011). Development of specialized products for young children. IK MGUPP.
3. Bogatyrev, A. N.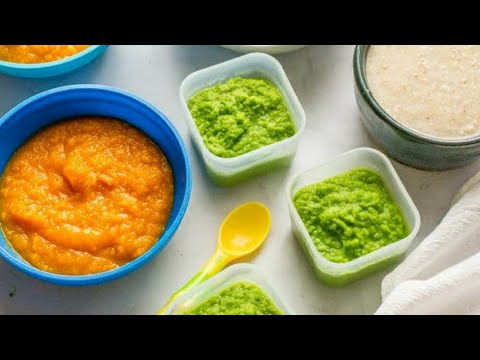 , Dydykin, A. S., Aslanova, M. A., Fedulova, L. V., & Ustinova, A. V. (2016). Evaluation of the effectiveness of the use of iodine-containing additives in meat culinary products for baby food. Nutrition Matters, 85(4), 6875.
4. Borovik, T. E., Ladodo, K. S., & Semenova, N. N. (2011). Baby food: present and future. Russian Pediatric Journal, 3, 4-10.
5. Grachev, Yu. P., & Plaksin, Yu. M. (2015). Mathematical methods of experiment planning. Deli print.
6. Isaev, V. A., & Simonenko, S. V. (2016). Influence of lifestyle and eikonol on the physiological adaptation of the fatty component of the blood in arterial hypertension. Nutrition Issues, 85(5), 120.
7. Isaev, V. A. (2012). Polyunsaturated fatty acids and their role in cerebral circulation. Bulletin of the Kostroma State Technological University, 1, 9.
8. Kon, I. Ya., Toboleva, M. A., & Dimitrieva, S. A. (2016). Vitamin deficiency in children: main causes, forms and ways of prevention in children of early and preschool age.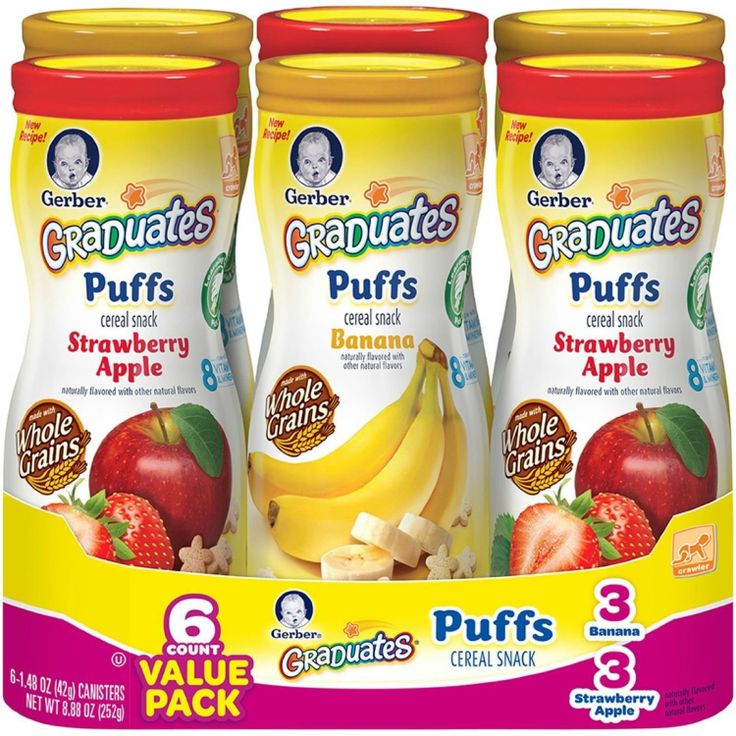 Issues of modern pediatrics, 1(2), 62.
9. Kodentsova, V. M., Vrzhesinskaya, O. A., Nikityuk, D. V., & Tutelyan, V. A. (2018). Vitamin provision of the adult population of the Russian Federation: 1987-2017. Nutrition Matters, 87(4), 62-68.
10. Ladodo, K. S. (2007). Rational nutrition of young children. Miklós.
11. Mida, J. K. (2008). Microbiological analysis of meat, poultry meat and egg products. Profession.
12. Sidorova, Yu. S., Mazo, V. K., Zorin, S. N., Stefanova, I. L. (2018). Evaluation of the biological value and antigenicity of coagulated chicken egg protein. Nutrition Matters, 87(1), 44-50.
13. Spirichev, V. B., Shatnyuk, L. N., & Pozdnyakovsky, V. M. (2004). Enrichment of food products with vitamins and minerals. Science and technology. Siberian University Publishing House.
14. Stefanova, I. L., & Shakhnazarova, L. V. (2013). Ensuring the safety and quality of poultry meat and products from it in baby food. Poultry and poultry products, 1.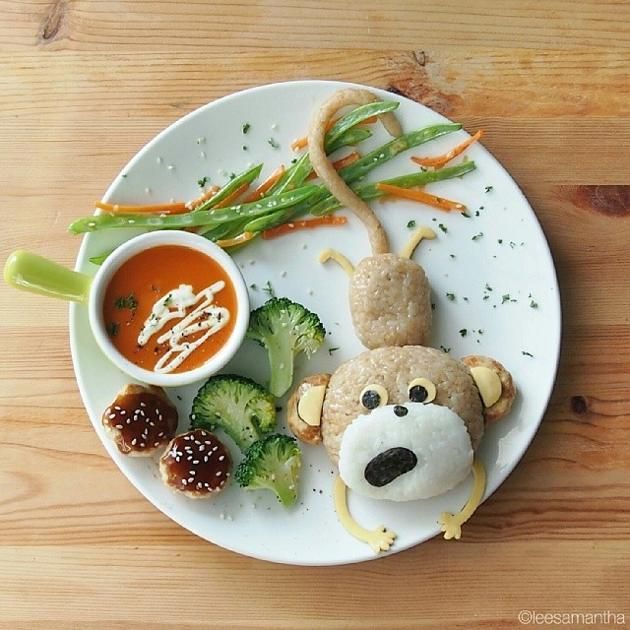 19-23.
15. Stefanova, I. L., Gushchin, V. V., Yukhina, I. A., & Kretov, M. A. (2006). Quail meat in the nutrition of young children. Poultry and poultry products, 3, 57.
16. Studenikin, V. M., & Ladodo, O. B. (2015). Additional fortification, health, development and performance of children. Nutrition, 84(53), 167.
17. Sams, A. (2014). Processing of poultry meat. Profession.
18. Feiner, G. (2010). Meat products. Scientific bases, technologies, practical recommendations. Profession.
19. Kharchuk, Yu. V. (2005). Breeding and maintenance of quails. Phoenix.
20. Shirikov, V. F., & Tsarbaliev, S. M. (2008). Applied methods and models of operations research in examples and problems. Deli print.
21. Isaev, V. A., Danilova, R. A., Kushnir, E. A., Lovat', M. L., & Ashmarin, I. P. (2001) Effect of elconol enriched with ω-3 polyunsaturated fatty acids on rat behavior and alcohol motivation. Bulletin of Experimental Biology and Medicine, 131(5), 461-463.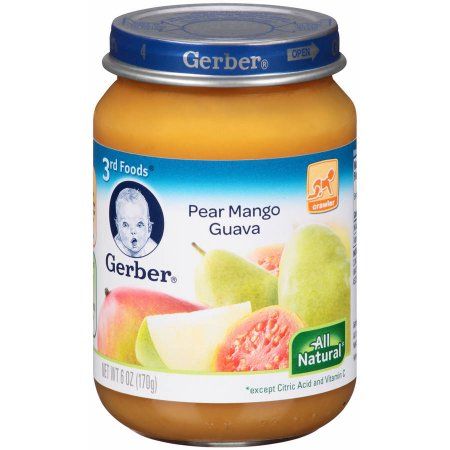 22. Mazo, V., Stefanova, I., Kavtarashvili, A., & Mokshantseva, I. (2018). Production and characteristics of functional egg based products with high biological and nutritive value. In World's Poultry Science Association, Croatian Branch (p. 108).
23. Tutel'yan, V. L., Baturin, A. K., & Kon', I. Ya. (2014). The prevalence of obesity and overweight among children population of the Russian Federation: A multicenter study. Pediatriya,5, 28.
Joint open letter from medical, human rights and humanitarian organizations:
Joint open letter from medical, human rights and humanitarian organizations:
Russian Medical Society
Union of Pediatricians of Russia
Russian Medical Association
Russian Red Cross
Trade Union of Health Workers of the Russian Federation
December 9, 2016
Dear members of the Russian medical community, We, doctors and members of several humanitarian and human rights organizations providing medical assistance and documenting violations in Syria, appeal to you, our colleagues in the profession, to join us in urgently addressing the crisis of medical care in Syria and especially in Aleppo.

Healthcare continues to be used as a weapon of war in Syria, and civilians are paying the price.
On November 13 and 14, four hospitals west of the city of Aleppo were hit by airstrikes. Due to the damage, they were forced to suspend the provision of medical care. All of these hospitals were within 20 miles of each other, leaving the region without a single functioning hospital. In the same week, the last few hospitals remaining in the besieged part of Aleppo city were also hit by air raids and forced to close. Impunity for attacks on
Health facilities in Syria have become a dangerous norm, while medical personnel continue to heroically risk their lives to save the lives of others. Two weeks ago, after intense targeted bombing, all remaining hospitals were under siege. eastern part of the city of Aleppo were forced to either close or reduce services to a minimum. One of these hospitals, the Children's Hospital, was treating children who were choking from a nearby chemical attack.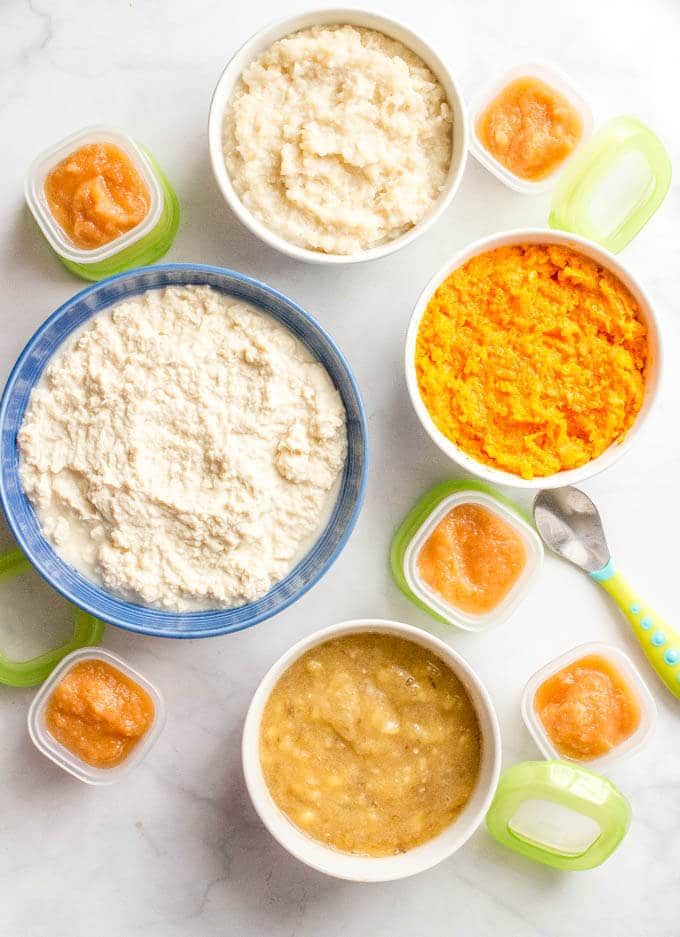 This hospital was bombed when it was filled with patients. As a result of planned attacks on hospitals treating women, children and their families, about 300,000 people (of which 100,000 children and 151,000 women) were trapped and without access to medical care - a clear violation of human rights.
Despite efforts to strengthen medical facilities to protect medical personnel and patients, the Syrian population continues to be subjected to illegal attacks and killings in places where they await care. Physicians for Human Rights has already documented the deaths of 757 medical workers and 382 attacks on medical facilities throughout the conflict in Syria. Each of these attacks is a war crime, and collectively, they are crimes against humanity. Over 90% of these attacks were carried out by the Syrian government and Russian forces. The doctors and surgeons of our organization witnessed these attacks and treated the victims during their medical mission in Aleppo.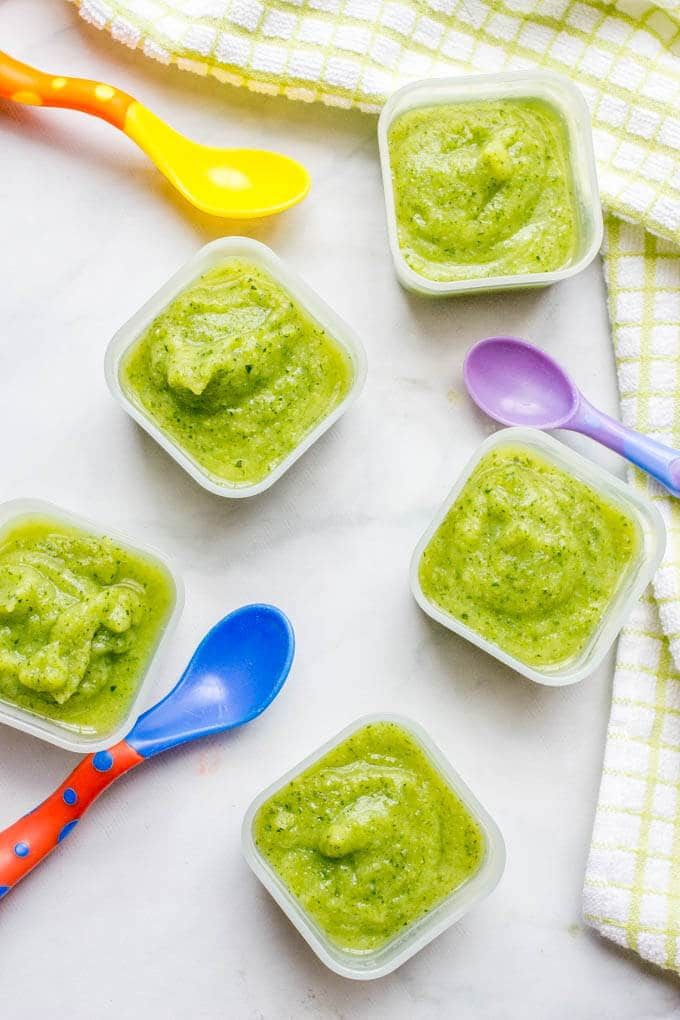 They reported their findings to the United Nations Security Council in the presence of your country's representative.
Eastern Aleppo became modern Stalingrad. Stalingrad was besieged by the Nazis for 160 days. It was worse than hell on earth. People in the besieged eastern Aleppo are now in the same conditions. They have been under siege for 100 days. They almost completely lack everything that is necessary for simple survival, including baby food, food, fuel, and medicines. Children and patients die due to extremely severe frosts. The last supplies of humanitarian aid previously delivered by the UN ran out completely on November 13, there is not a single fully functioning hospital in the city, and in the past week alone, 31,000 people have been forced to leave their homes. The situation is getting worse due to the ongoing bombing by the Syrian government army and Russian aircraft, as well as ground attacks by the government and its allies. At the same time, the Syrian government is constantly blocking aid convoys.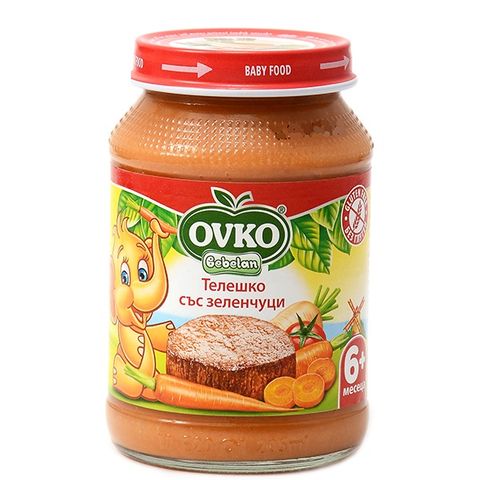 Eastern Aleppo is just one of 40 cities and districts in Syria under siege. More than a million Syrians cannot get the help they need to live, including medical care. These sieges must be ended and access to humanitarian assistance must be ensured immediately. In the past few weeks, due to the siege and intense bombing, the humanitarian situation in eastern Aleppo defies any description.
Health care workers who continue to put the lives of others before their own must be protected. As physicians, we are sworn to protect and preserve life. We address you as colleagues who are able to understand the severity of living conditions without medical assistance. These attacks on civilians, health facilities and civilian infrastructure must stop. We cannot stand by when war crimes are committed with impunity.
We ask you to call on your government to allow humanitarian aid to enter besieged eastern Aleppo, allow medical evacuations of the sick and wounded, and open humanitarian corridors from eastern Aleppo under the supervision of the International Committee of the Red Cross and the United Nations.
We ask you to call on your government to put pressure on the Syrian authorities to let humanitarian aid through to other besieged cities in Syria and to immediately stop all attacks on civilians, hospitals and schools.
We call on you to use your influence and fulfill your humanitarian duty.
Best regards,
Dr. Ahmad Tarakji, President, Syrian American Medical Society (SAMS)
Dr. Majd Isreb, Foundation Chairman, Syrian American Medical Society (SAMS)
Dr. Zaher Sahloul, Associate Professor, University of Illinois at Chicago, Syrian American Medical Society (SAMS)
Dr. Samer Attar, Syrian American Medical Society (SAMS)
Dr. John Kahler, Syrian American Medical Society (SAMS)
Dr. Kerry J. Sulkowicz, Chair of the Board of Directors, Physicians for Human Rights
Donna McKay, Executive Director, Physicians for Human Rights
Ran Goldstein, Executive Director, Physicians for Human Rights – Israel
Dr.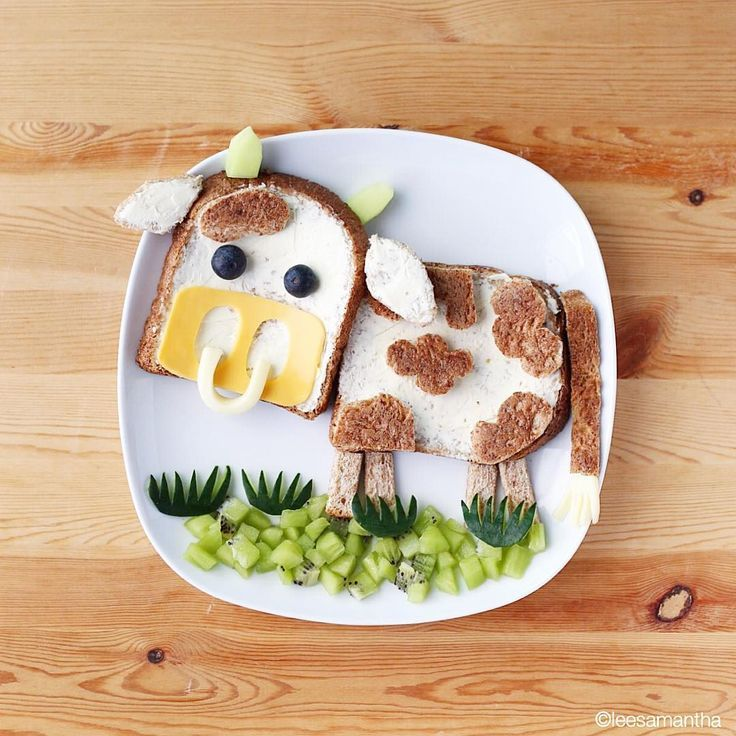 Holly Atkinson, Assistant Clinical Professor, Medical Education, Icahn School of Medicine at Mount Sinai & Distinguished Medical Lecturer, CUNY School of Medicine
Dr. Satchit Balsari, Fellow, Harvard FXB Center for Health and Human Rights, Chief, Weill Cornell Global Emergency Medicine Division
Darren Barber, Project Manager, A Light for Aleppo
Dr. Michele Barry, Professor of Medicine and Tropical Diseases, Director of the Center for Innovation in Global Health, Stanford University
Imam Yahya Barry, Edinburgh Central Moscow
Dr. Frederick M. Burkle, Jr., Senior Fellow & Scientist, Harvard Humanitarian Initiative
Dr. Gilbert Burnham, Professor of Public Health, Johns Hopkins University
Professor Charlotte Clarke, University of Edinburgh
Dr. Hilarie Cranmer, Harvard University
Dr.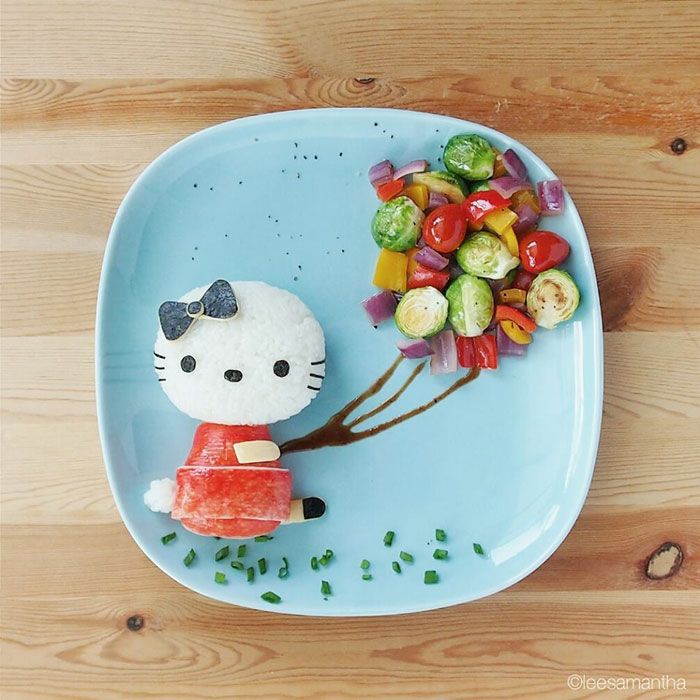 Patricia Davidson, Johns Hopkins University
Dr. Ketan Desai, President, World Medical Association
Professor Francesco Della Corte, MD, Hon. Fellow EuSEM, Director, Dept. of Emergency Medicine, Azienda Ospedaliero Universitaria Maggiore della Carita
Dr. Dabney P. Evans, Emory University Center for Humanitarian Emergencies
Dr. Conrad Fischer, Associate Chief of Medicine for Educational and Academic Activities at SUNY Downstate School of Medicine
Dr. Eric Goosby, Professor of Medicine at University of California, San Francisco, United Nations Special Envoy on Tuberculosis
Reverend Dr. Harriet Harris, University Chaplain, University of Edinburgh
Dr. Ardis Hoven, Chair of Council, World Medical Association
Dr. Kirsten Johnson, McGill University
Hong.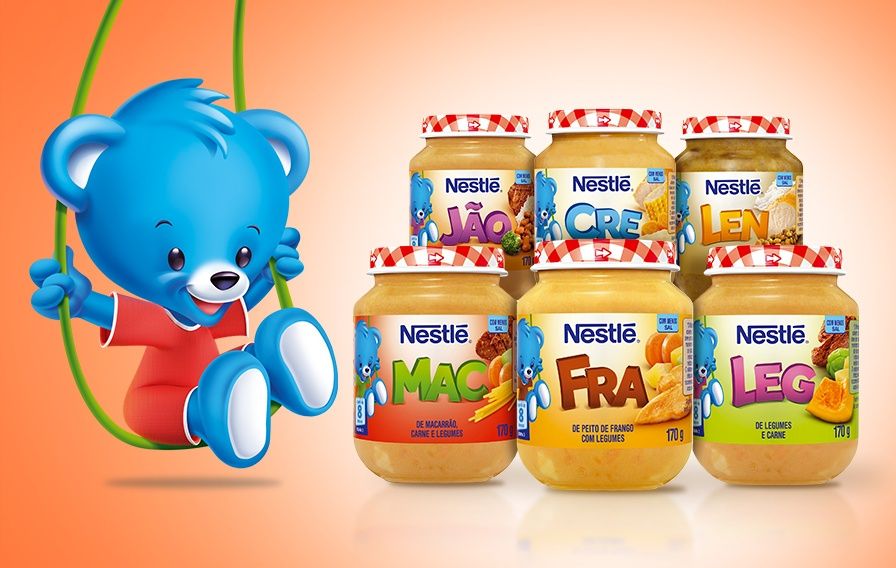 Dr. Keith Martin, Executive Director, Consortium of Universities for Global Health
Dr. Therese McGinn, Professor of Population and Family Health at CUMC, Director, RAISE Initiative, Heilbrunn Department of Population and Family Health, Mailman School of Public Health, Columbia University
Dr. Rachel T. Moresky, Director of the sidHARTe Program, Population and Family Health, Columbia University Mailman School of Public Health, Director of International Emergency Medicine Fellowship, Emergency Medicine Department, Columbia University College of Physicians and Surgeons
Dr. Hani Mowafi, Assistant Professor of Emergency Medicine, Chief, Section of Global Health & International Emergency Medicine, Director, GHIEM Fellowship, Department of Emergency Medicine, Yale University School of Medicine
Dr. Otmar Kloiber, Secretary General, World Medical Association
Dr.
Ronak B. Patel, Stanford University
Les Roberts, Professor, Program on Forced Migration and Health, Columbia University
Leonard S. Rubenstein, Director, Program on Human Rights, Health and Conflict, Center for Public Health and Human Rights, Johns Hopkins Bloomberg School of Health
Father Raphael Pavouris, Honorary Chaplain at the University of Edinburgh
Dr. Mark J. Sedler, Associate Dean and Professor of Psychiatry and Public Health, Stony Brook University
Dr. Annie Sparrow, Assistant Professor Global Health, Deputy Director Human Rights, Icahn School of Medicine at Mount Sinai
Dr. Paul Spiegel, Johns Hopkins Center for Humanitarian Health, Johns Hopkins University
Dr. Johan von Schreeb, Associate Professor, Specialist in General Surgery and Disaster Medicine, Center for Research on Health Care in Disasters, Global Health, Health System and Policy, Department of Public Health Sciences, Karolinska Institutet
Dr.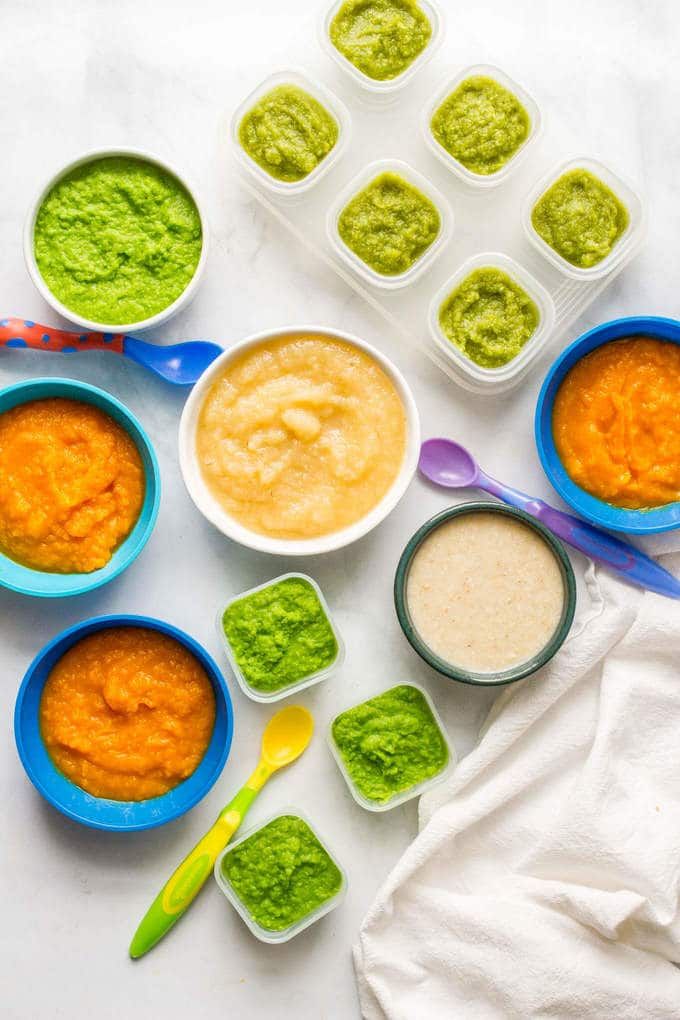 Muhammad H. Zaman, Howard Hughes Medical Institute Professor, Department of Biomedical Engineering and International Health, Boston University
Alseeraj for Development and Healthcare
Canadian International Medical Relief Organization (CIMRO)
Center for Public Health and Human Rights at the Johns Hopkins Bloomberg School of Public Health
Doctors Under Fire
Independent Doctors Association (IDA)
Medact
Syrian NGO Alliance:
Big Heart
Binaa Organization for Development
Ghiras Al Nahda
Ghiras Foundation for Child Care
Hand in Hand for Aid and Development
Ihsan for Relief and Development
Masrat – The Syrian Establishment for Human Care & Enhancement
Orient
Physicians Across Continents (PAC)
Social Development International (SDI)
Syrian Expatriate Medical Association (SEMA)
Sham Humanitarian Foundation
Syria Relief
Dr.