Spaghetti squash for baby food
Spaghetti Squash for Babies - First Foods for Baby
When can babies eat spaghetti squash?
Spaghetti squash may be introduced as soon as your baby is ready for solids, which is generally around 6 months of age.
Background and origins of spaghetti squash
Squashes are an ancient agricultural crop, with some estimates tracing back the vegetable's cultivation to 10,000 years ago in Mexico, the native terrain of spaghetti squash.1 Today spaghetti squash is grown around the world, comes in different hues of orange, and goes by different names: golden macaroni, noodle squash, spaghetti marrow, and vegetable spaghetti.
As its name suggest, spaghetti squash looks like pasta. Once cooked, the squash's flesh can be pulled into thin strands—a terrific gluten-free alternative to traditional noodles and an excellent texture to introduce to your baby early on.
Is spaghetti squash healthy for babies?
Yes.
Spaghetti squash contains vitamin C and B vitamins like B6 and folate that help power your baby's metabolism. Spaghetti squash is also packed with beta carotene, which your baby's body converts to vitamin A to support healthy skin, immunity, and vision. In fact, beta-carotene is only one of a dozen carotenoids (or plant nutrients) present in spaghetti squash, making it one of the best food sources for these potent antioxidants.
Is spaghetti squash a common choking hazard for babies?
Cooked spaghetti squash should not pose a high choking risk so long as all seeds and the rind have been removed, and the flesh has softened and cut into age-appropriate shapes for your baby to safely consume. Check out cooking methods and age-appropriate serving ideas!
For more information, visit our section on gagging and choking and familiarize yourself with common choking hazards.
Is spaghetti squash a common allergen?
No. Allergies to spaghetti squash are rare, though there have been reports of people getting an itchy rash on their hands after handling winter squashes.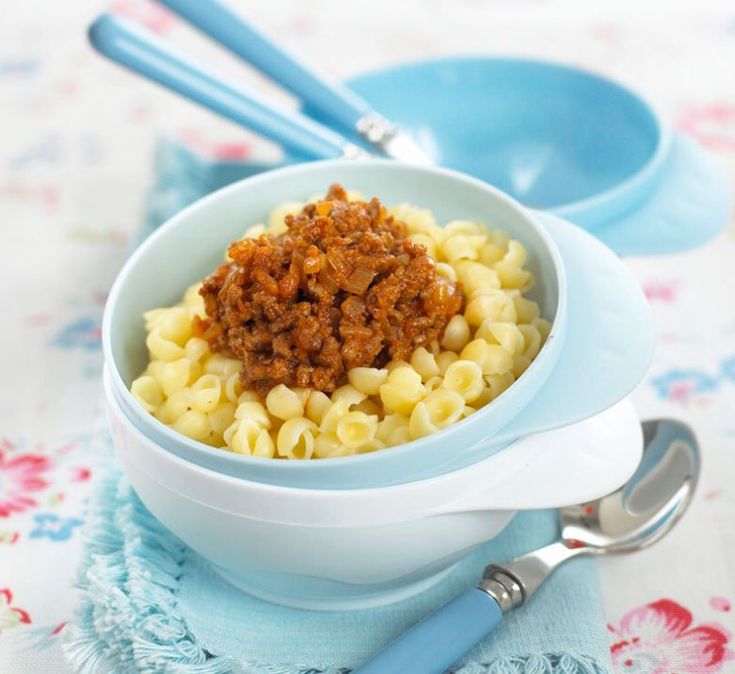 2 To minimize any reaction, wash your baby's hands and face (plus your own hands!) after handling spaghetti squash.
As with all new foods, introduce by serving a small amount and gradually increase the quantity over future servings.
How do you prepare spaghetti squash for babies with baby-led weaning?
Every baby develops on their own timeline, and the suggestions on how to cut or prepare particular foods are generalizations for a broad audience. Your child is an individual and may have needs or considerations beyond generally accepted practices. In determining the recommendations for size and shape of foods, we use the best available scientific information regarding gross, fine, and oral motor development to minimize choking risk. The preparation suggestions we offer are for informational purposes only and are not a substitute for child-specific, one-on-one advice from your pediatric medical or health professional or provider. It is impossible to fully eliminate all risk of a baby or child choking on any liquid, puree, or food.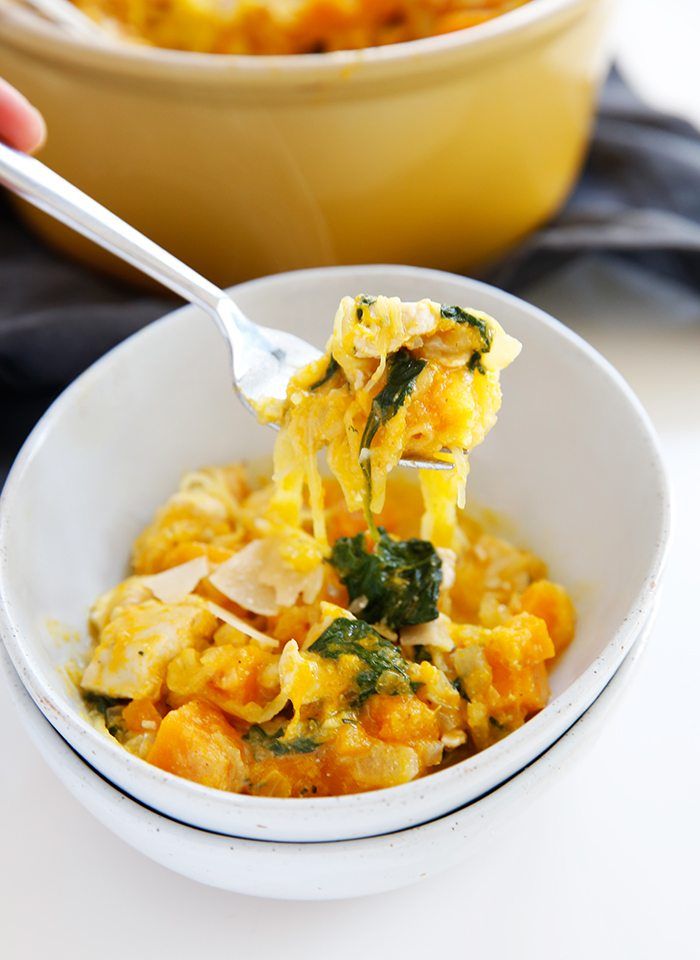 We advise you to follow all safety protocols we suggest to create a safe eating environment and to make educated choices for your child regarding their specific needs. Never disregard professional medical advice or delay in seeking it because of something you have read or seen here.
6 to 12 months old: Use a fork to pull the spaghetti squash flesh into thin strands, discard the rind, and finely chop. Serving in a bowl that suctions to the table will aid independent eating.
12 to 18 months old: Loosely chop the spaghetti squash strands. Serve in a bowl that suctions to the table along with a baby fork. You might pre-load the fork for your baby or place the fork in the bowl for your baby to try using by themselves. If your baby prefers to eat with hands, by all means let them do so. Using a fork takes practice and fine motor skills, which can be exhausting and frustrating for hungry little ones. Give it time and don't worry about encouraging your baby to use utensils, to "stay clean", or to follow manners.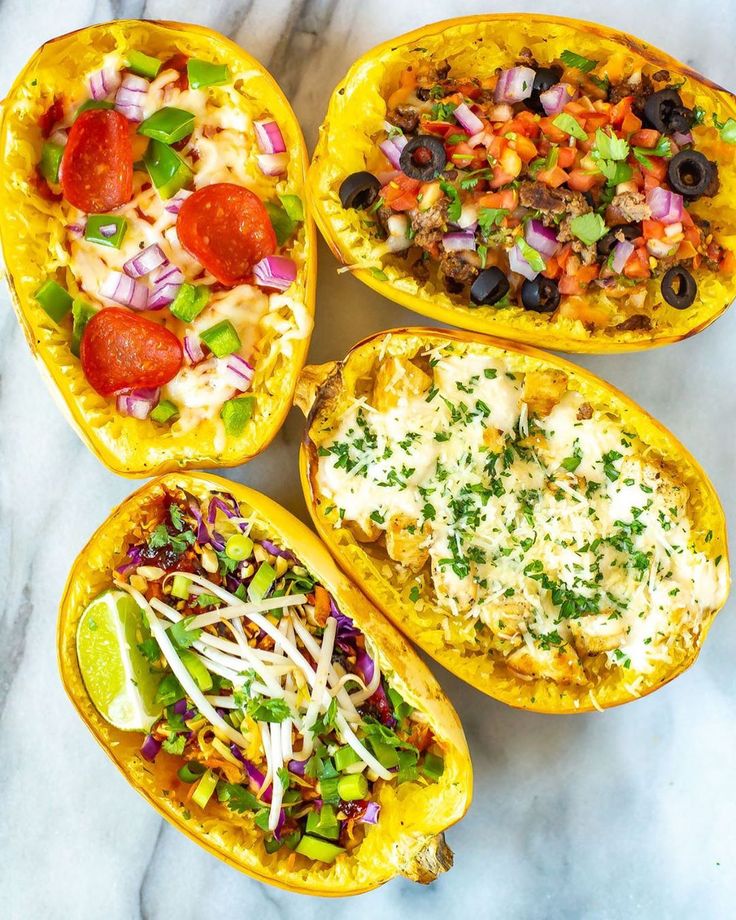 There's plenty of time to learn later on.
18 to 24 months old: Serve the spaghetti squash strands in a bowl along with an age-appropriate fork (pre-loaded if need be). At this stage in your baby's development, there is no need to chop the strands of squash, but if long pieces are a struggle, go ahead and chop before serving. Also, if your baby ditches the fork and still wants to eat with hands, that's okay! Eat your meals with your baby and model how to eat with a fork. With time and practice, your baby will eventually follow your lead.
For more information on how to cut food for babies, visit our page on Food Sizes & Shapes.
Roasting methods matter! If you want a soft noodle, roast your spaghetti squash halves cut side down in the oven. But if you want a more caramelized noodle with some crunch (and your babe can handle it), roast the halves cut side up.
Recipe: Roasted Spaghetti Squash
Ingredients
Spaghetti squash
High-heat oil (grapeseed, olive, safflower, sunflower, or vegetable oil)
Parmesan cheese (optional)
Directions
Wash the squash and scrub off any dirt. Place the squash on a cutting board and slice lengthwise with a sharp knife. Use a spoon or fork to scrape out the seeds and set them aside. They can be roasted separately with oil and spices as a tasty snack for yourself. Seeds are loaded with vitamins!
Set the squash halves cut side up on a sheet tray lined with parchment.
Pour a splash of high-heat oil of your choice onto each half, and use your hands to spread the oil around the squash surface.
Place the squash halves cut side down on the tray and prick a few holes in the skin with a fork. Roast at 400 degrees until the squash is soft, about 30 to 45 minutes. You can tell that the squash is done when the skin gives a little when pressed with a spoon.
Remove the squash from the oven, and once it is cool to the touch, use a fork to pull the flesh into thin strands.
Discard the rind and serve in an age-appropriate way. If your baby is older than 12 months, mix a little parmesan cheese with the squash strands for added flavor before serving.
Flavor Pairings
Spaghetti squash tastes delicious with any sauce that you'd mix with pasta—from lemony butter, pesto, or freshly ground tomatoes. Try mixing in cooked meats like ground beef, elk, lamb, or pork along with strong savory herbs like basil or rosemary for added flavor. Not keen on serving meat? Try mixing in fatty nuts like pine nuts or walnuts. And don't forget the cheese! Goat and parmesan cheese pair particularly well.
Library of Congress. Everyday mysteries: How did the squash get its name? Retrieved February 20, 2020
Potter, T.S. & Hashimoto, K. (1994) Butternut squash (Cucurbita moschata) dermatitis. US National Library of Medicine National Institutes of Health. DOI: 10.1111/j.1600-0536.1994.tb00588.x. Retrieved Friday, January 3, 2020 from: https://www.ncbi.nlm.nih.gov/pubmed/8187500
How to Serve Spaghetti Squash for Babies
By Morgan Last Updated:
Spaghetti squash for babies is a fun new vegetable that everyone will love.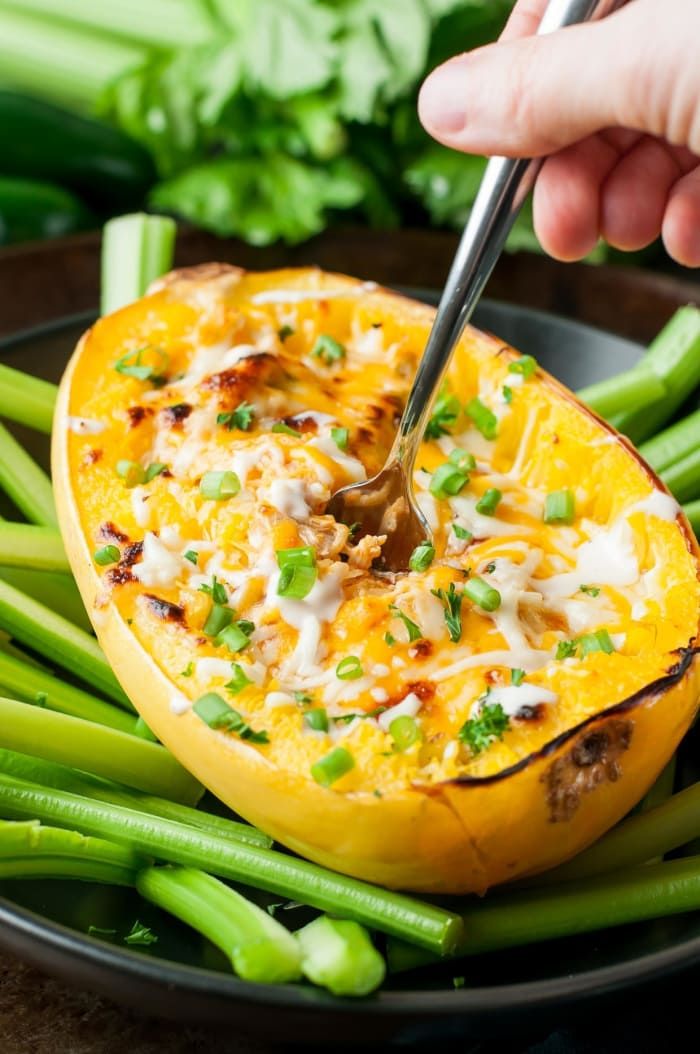 Whether you're looking to serve it plain, as a puree, or with sauce as a family meal, we're sharing how to do it and the benefits of this squash.
Spaghetti squash is a fun vegetable that kids of all ages love! But can babies have it? The answer is thankfully, yes!
What are the benefits of spaghetti squash for babies?
There are so many greta nutritional benefits of spaghetti squash for your little. Here's what Healthline tells us:
Full of vitamins and nutrients – Vitamin C, manganese, Vitamin B6, pantothetic acid, niacin, potassium.
Contains fiber and protein. 2.2 grams a 1 gram respectively in 1 cup.
Antioxidants, including lots of beta carotine
How do you serve this vegetable to babies?
If you've bought a spaghetti squash, first things first is you'll want to cook it. The easiest way is to microwave it if you have one! I usually use the instructions on the sticker, but this is a great tutorial.
I now usually bake it since I have no microwave, though.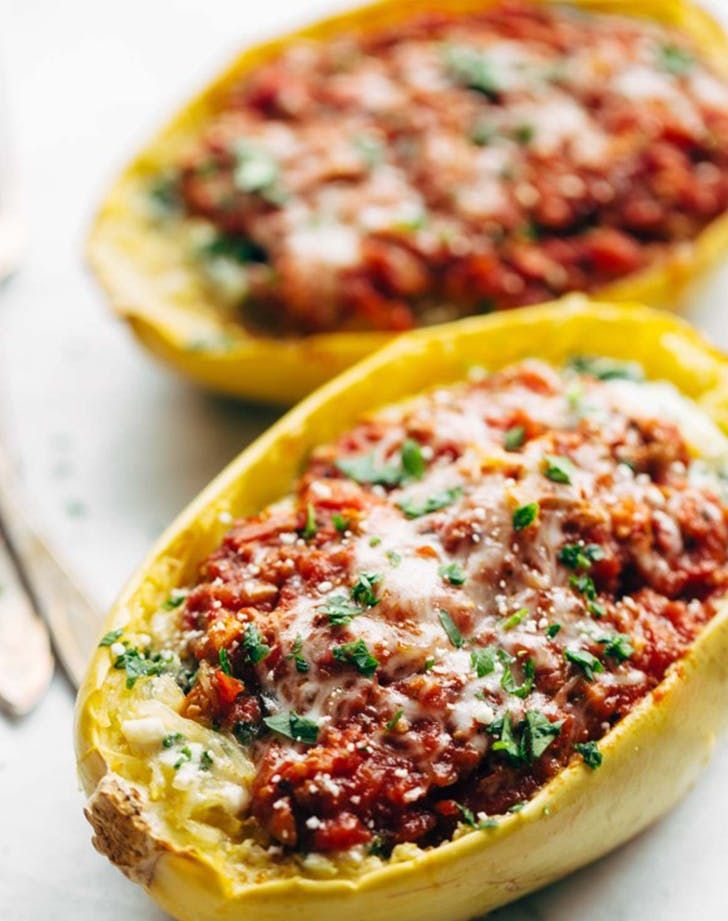 Just cut in half width-wise, remove the insides and oil the cut ends. Prick the outside and place cut side down on a baking sheet. Bake at 400 for 30-40 minutes or until the squash is easily pierced through the skin.
Serve it pureed or mashed.
If you're starting your baby on purees, spaghetti squash can be popped into a blender and blended smooth. If it's soft and you've progressed to slightly chunky purees, try mashing the squash with a fork.
Read more: baby led weaning vs. purees
Strands, plain
If you're focusing on baby led weaning or your baby has moved past purees to whole foods, spaghetti squash strands are great for baby!
After roasting or steaming, use a fork to gently remove and separate the strands from the shell. Then simply serve! You can cut them if you feel they're a bit too long.
With toppings
Spaghetti squash for babies is also a great alternative to traditional pasta. It packs more nutrients and might be easier on her little belly.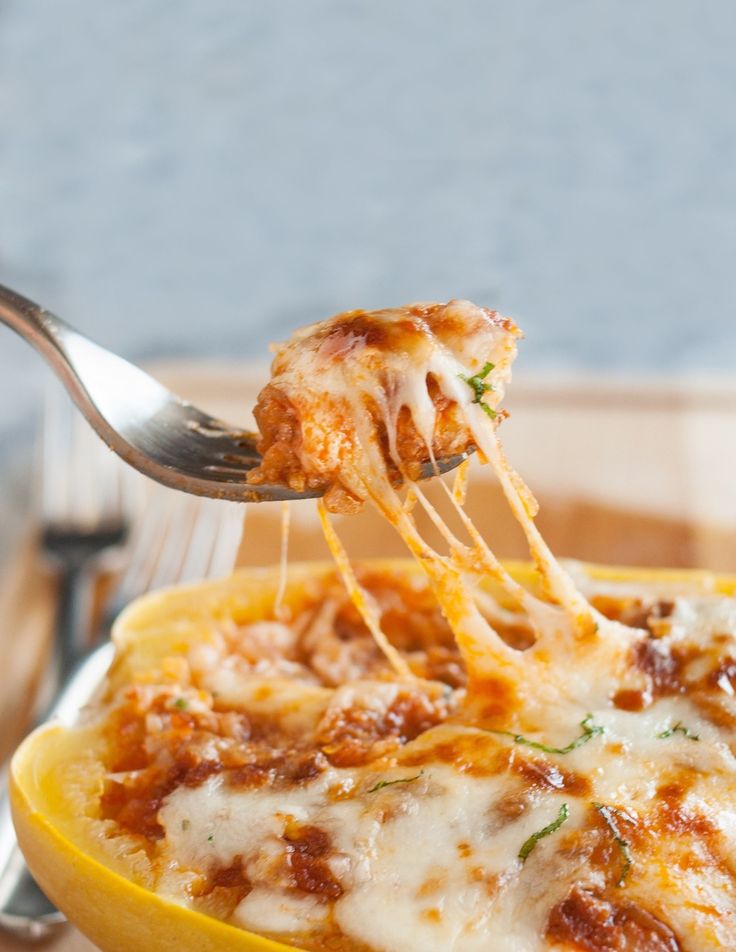 If you're serving as a normal pasta with sauce, just be mindful of the salt content.
Here are some topping ideas we love:
Hidden veggie spaghetti sauce
Hidden veggie pesto
Ricotta cheese (or cottage cheese)
Butter or olive oil and a light sprinkle of parmesan cheese (be mindful of salt!)
A white bechamel
As always when adding multi-ingredient sauces or dishes, make sure baby has tried all of the ingredients that go into it to ensure you're able to note any poor reactions and find the source.
Carrots for babies
Banana for Baby
Sweet potato for baby
How to Serve Broccoli for Babies
How to Serve Acorn Squash for Babies
How to Serve Butternut Squash for Baby Led Weaning
Zucchini Spaghetti - Tasteful
Type of: Snacks
Time: 25 minutes
Complexity: Easy
Servings: 2
What do we usually cook with vegetables ? As a rule, these are stews, a variety of casseroles and salads.
But carrots, eggplant and zucchini are not just vegetables, but because they can be used to make the healthiest spaghetti. Yes, such a "pasta" would anger an Italian gourmet, but once you see zucchini spaghetti on your plate, all doubts will immediately disappear.
The zucchini spaghetti recipe will appeal to all those who watch their diet, have already given up unhealthy foods or are losing weight in this period. A colorful dish can be both a main treat and an amazing appetizer. Doubt whether children will like zucchini in this performance? Do not doubt!
0/5 (0 reviews)
Ingredients
Courgette

2 pcs.
Tomato

1 pc.
Garlic

2 t.
Sunflower oil

1 tbsp. l.
Salt

to taste
Herbes de Provence

to taste
Preparation
1 Grate the zucchini on a Korean carrot grater or cut with a vegetable cutter.
2Pour boiling water over the tomato and leave for 2-3 minutes. Then dip in cold water, remove the skin. Cut into small cubes.
3Peel the garlic cloves and put them through a press.
4Fry the garlic and tomatoes in a pan with a little oil. Fry until a thick homogeneous mass.
5Add the courgette spaghetti to the tomatoes and cook, stirring for 5 minutes. At the same time, add salt and spices to taste.
So many different dishes can be prepared from ordinary zucchini! Do you fry, stew or bake? Be sure to add the fourth option to your piggy bank - vegetable spaghetti. Cook at home, take on a picnic, freeze zucchini for such a treat. And share the amazing idea with your friends.
Recipe author
Yana Petlevana
The first book that fascinated Yana as a child was a notebook with her great-grandmother's unique recipes. The editor of "With Taste" not only double-checked all the dishes from the family heirloom, but also managed to replenish it with her own notes.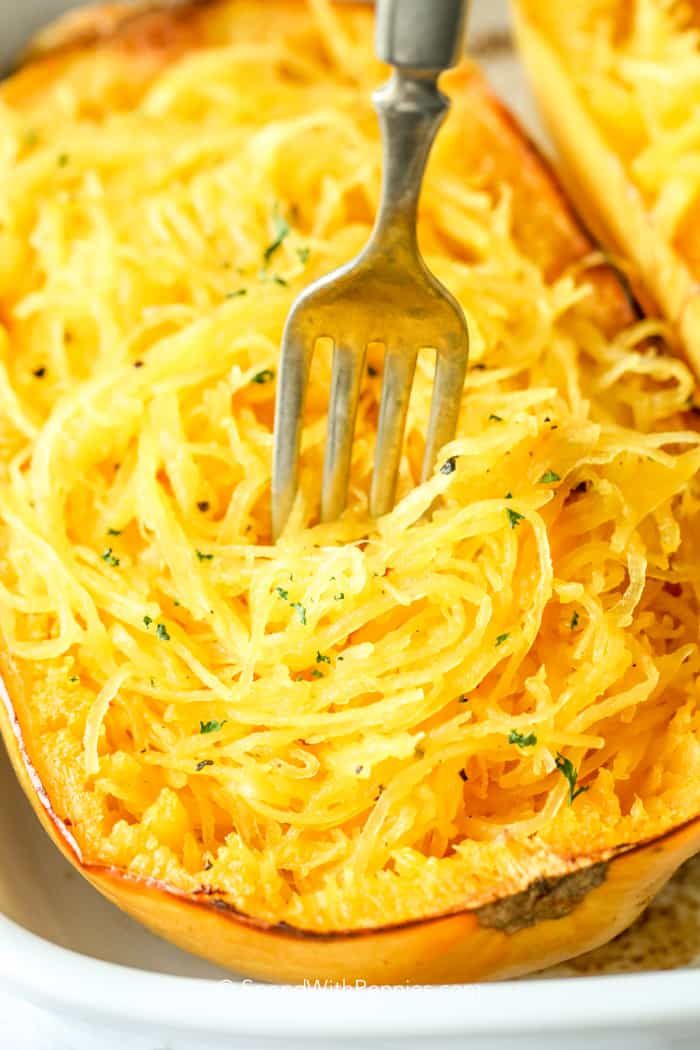 Yana considers the kitchen not a simple room, but a creative workshop, where everything should be beautiful, from the interior to the positive attitude of the hostess. The girl's signature dish is zucchini with walnuts.
Zucchini puree for kids - recipe with photo step by step
×
×
Spam or Advertising
Fraud
Clone of my profile
Insults
Invalid content (optional)
Your name (optional)
Your email (required)
(1
10/18/2019 20:33 858
Do you like it?
About recipe
Difficulty: average
Zucchini is a dietary vegetable that is great for baby food.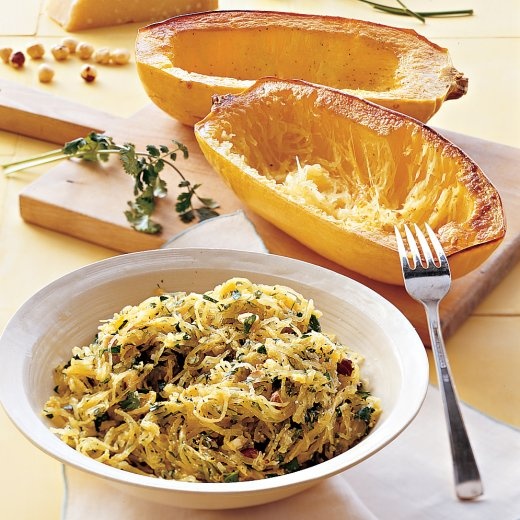 You can start the first complementary foods with it, as it is one of the less allergic foods. Zucchini is also suitable for older children; on its basis, you can make not only mashed potatoes, but also soups, stews and much more. Enjoy your meal!
Add to shopping list or
Portions
- one +
young courgettes young squash
150 g
boiling water boiling water
1.5 glass
1
Zucchini, cut into several pieces, then peeled and seeds removed
2
Zucchini can even be cut into large pieces, since you still need to grind everything with a blender
How to cut potatoes the right way: 4 popular ways
3
Place the zucchini in a saucepan and add boiling water, cook until tender
4
When the zucchini is cooked, grind it with a blender
5
Our zucchini puree is ready! Enjoy your meal!
If you liked the recipe, you will find 777 more in my profile recipes.