How to feed twin babies at the same time
how to make tandem-feeding easier.
Bottle feeding multiple babies at the same time (or at different times, for that matter!) is no joke. Thankfully, there are some really inventive products to make feeding twins at the same time much easier.
I did a combo of nursing, pumping and supplementing with formula, and so it was really helpful to have safe and convenient venues (or "baby holders", if you will) to simultaneously feed my babies' their bottles (for me and any other caregivers), as well as a simple and quick way to mix and pour formula.
Dr. Brown's Formula Mixing Pitcher ~ $10
This pitcher is super easy to use (important, because believe me, the last thing you'll want to deal with when you have newborn twins is reading instruction manuals!), and mixes up to four bottles at one time.
We actually purchased two of these bad boys and pre-made our pitchers (and eventually our bottles) every night.
This was so convenient, because when it came time for a feeding, all I had to do was either reach into the fridge to grab my pre-made bottles, or grab a pitcher and pour my bottles right before the feed.
The other thing I loved about this pitcher is that it mixes really well with minimal clumps, and all parts can be thrown into the dishwasher. One thing to note, however, is that you can really only mix up to 32 oz of formula at a time; if you try to mix more than that, it will spill out the sides.
Baby Brezza ~ $199
For ~ $199, you may prefer the convenience of the Baby Brezza, an automatic formula-maker, which is essentially like a Keurig for babies. Before we had our twins, I decided to bite the bullet and purchase one of these; the thought of simply being able to press a button to make formula at 2 a.m. was too good to pass up.
However, while some people swear by the Baby Brezza, I did not think it adequately proportioned or mixed the formula well. We stopped using it after a few weeks.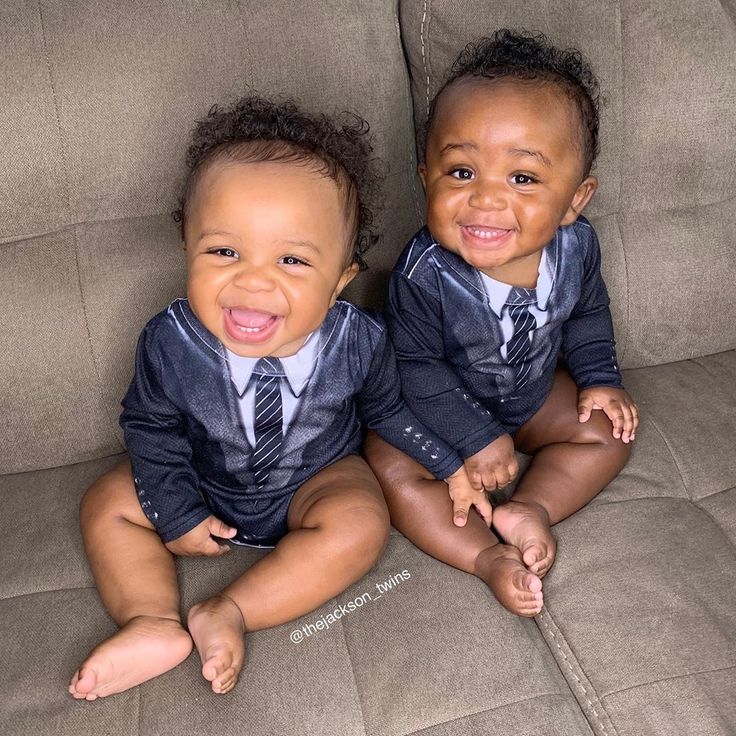 That said, other users say as long as you clean it often and maintain it properly, it works beautifully.
Baby Brezza Formula Pro
bökee ~$11
This minimalist accessory allows you to prep bottles one-handed (!!) — it's really quite handy to have around… especially for twin parents who are already short on hands. You simply set the bökee up on your counter (it suctions), then you can place your bottle inside, pour, cap, twist, and what have you — all with only one hand. (You can watch this video to see it in action.)
Although it was designed for bottle-prep, you can keep using the bökee for sippy cups down the road, and even for helping toddlers learn to pour their own drinks without knocking over the cup and spilling everywhere (because, #independence). Winner of the 2020 JPMA Innovation Award for best product under $25; use the code LUCIESLIST10 for 10% off your total purchase.
Table for Two ~ $339
This one's a bit pricey, but it would make an amazing gift for someone (or a group of people) to purchase for you.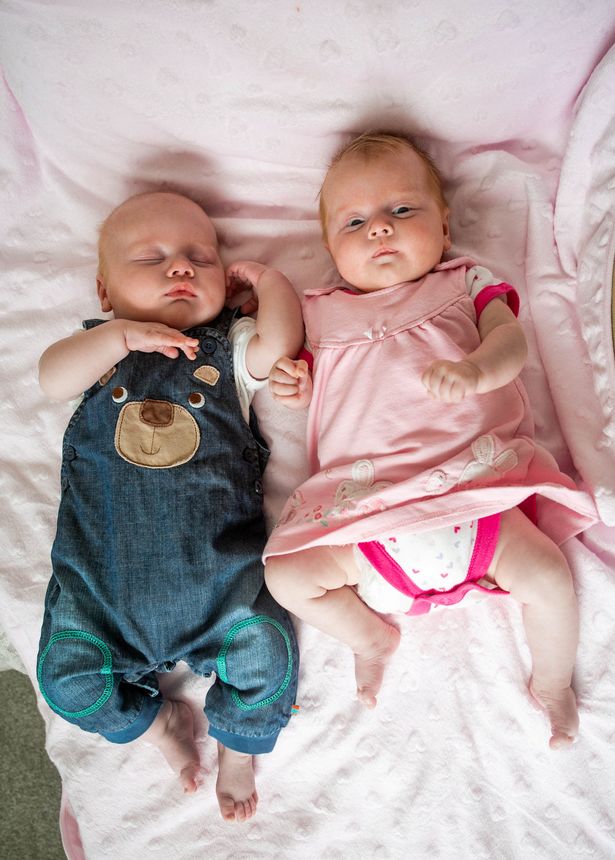 This was my lifesaver during the entire first year of my twins' lives.
Though it can't really be used right away – although I did, and I just made my girls super snug in it by rolling up receiving blankets around their bodies and heads so they couldn't move or slide down – it is super helpful in tandem-bottle feeding your babes.
Simply place the babies in their individual seats, buckle them in, and feed! There are nifty bottle holders (one on each side) to place bottles in when you are done or taking a "burp break". This also comes in tons of cute patterns and colors, and you can purchase extra seat inserts, a snack tray, a travel carrier, and more (for extra moolah, of course).
Once they were done with bottles, my girls loved to hang out in their seats and play! So beyond feeding, it just made for a good (and compact) place to set the babies down (you know – for your own bathroom runs, snack breaks…sanity…).
Twin Z Pillow ~ $109
You could also use the Twin Z pillow to bottle feed two babies simultaneously.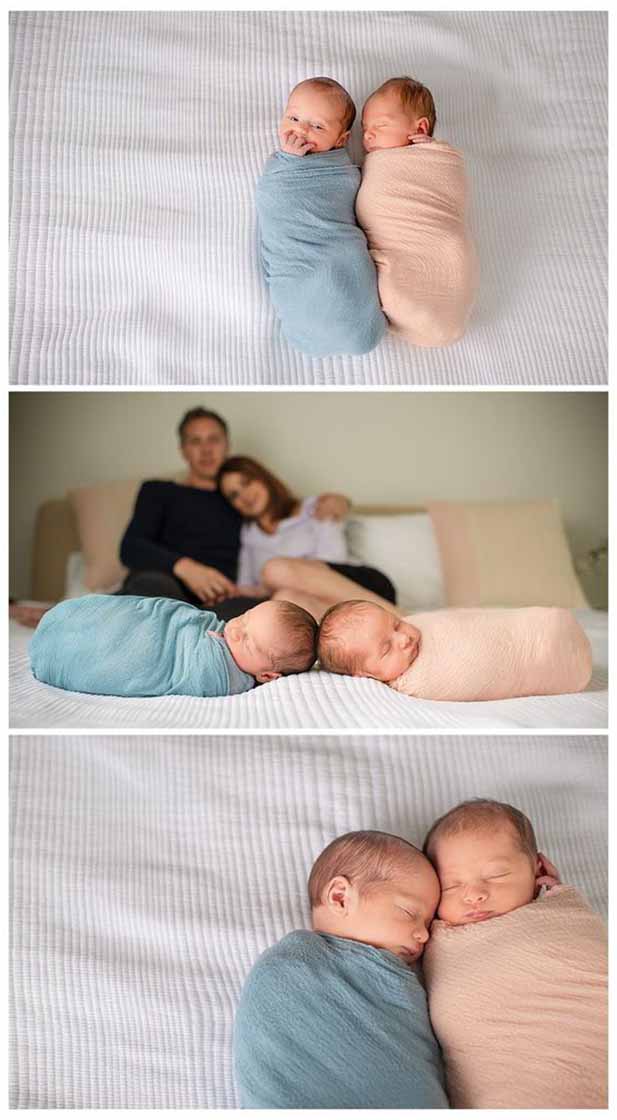 In fact, many people swear by this pillow for tandem feeding purposes (both bottle and breastfeeding). However, I didn't love it for double-duty bottle feeding, because I didn't feel like it gave my babies enough support in the earlier days. Plus, both were big time spit-uppers, and so I preferred the more upright position of the Table for Two. But that's just my personal opinion… others PoMs (Parents of Multiples) love the Twin Z!
Bebe Bottle Sling ~ $36 (comes with 2)
Though I didn't use this myself, one twin mama reader e-mailed us to say this was one of her can't-live-without products. There are simply times (many, many times!) when you just wish your babies could hold their own bottles, so you could be hands-free for a few moments (you know, to attend to the other baby, another child, your own needs for a change…ha!).
These bottle slings work with most infant car seats and bottles (make sure to check they do, in fact, work with yours before purchasing).

But please note, it's not safe to use these in a moving vehicle.
Happy baby feeding, everyone!
---
Back to: Twins
About the Author
Marissa Bader is our Twins Editor and mental health writer. She holds a BA in journalism and a MA in marriage and family therapy. Mama to twins girls and their singleton big sis, when she's not kissing owies, playing dress-up, or mediating sister squabbles, Marissa enjoys dancing (you should see her get down when nobody's watching!), and writing about topics pertaining to mental health, wellness, fitness and parenthood. Marissa lives in the frozen tundra, aka, Minneapolis, MN.
Alone With Your Twins? Here are 5 Tips for Bottle Feeding Your Twins
Intimidated about bottle feeding your twins alone? Here are 5 tips to get you started with your solo bottle feeding adventure with twins.
The first time you bottle feed your twins alone can be very intimidating. Anything you do for the first time can bring on a little anxiety, but when you have two hungry babies demanding to eat NOW, it's a whole other ballgame!
Just remember to breathe, give yourself a LOT of grace, and take it one step at a time.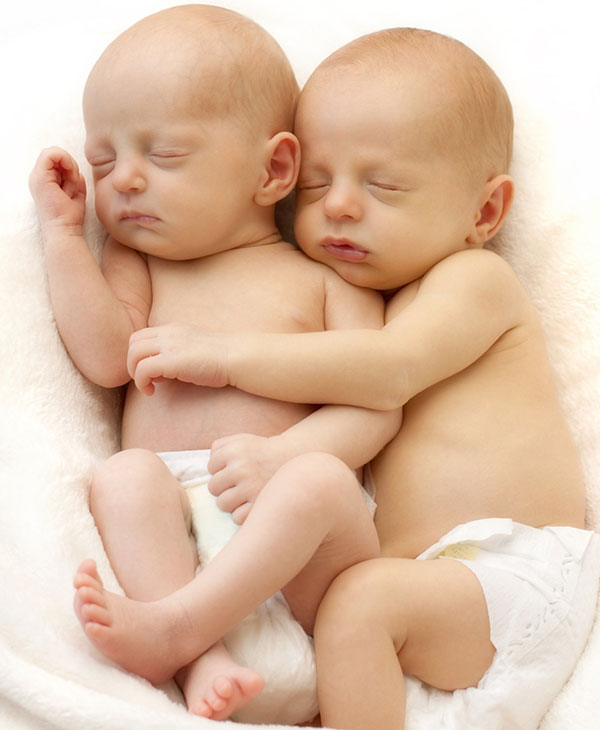 Learning to bottle feed twins simultaneously will save you a lot of time, allowing you to have more breaks and time to get things done in your day. It's a skill that you and your babies will be learning together and it's definitely a skill worth mastering if you are going to be alone with them often.
Keep in mind that when your babies are newborns it will be difficult to feed them simultaneously. Their necks aren't strong enough to hold up their heads yet. Wedging a rolled-up blanket behind their necks will help to prop them up better for tandem feedings. As they get older this will not be an issue anymore, and all three of you will have mastered the duo feed! In the meantime, here are some tips to get you started.
Above all else, don't get yourself too worked up over bottle feeding your twins alone. You WILL get the hang of it and your babies WILL be okay. Take a deep breath and dive in.
Change diapers before you start your feeding
This will make the babies as comfortable as possible and avoid leaks and blowouts, which would interrupt the feeding.
Bonus, if you are bottle feeding your twins in the middle of the night, you don't want to change the diapers after the feeding as it might wake them up if they are starting to doze off. Trust us. Change the diapers first.
Set up their seats
There are several different configurations you can try out. Try placing two bouncer seats or car seats on the floor in front of the couch and sit in between them — on the floor — with your back against the couch. Another option is to place them in two Boppy pillows on the couch while you sit on the couch in between them. If your highchair seats recline, you can put the babies in them reclined back and sit in a chair or on a stool. The Table for Two is a great seat that allows both babies to sit close together. Check that out if you're going to be alone with them a lot.
In What to Do When You're Having Two: The Twins Survival Guide from Pregnancy Through the First Year, national twins guru and founder of Twiniversity (and twin mom herself!) Natalie Diaz provides a no-holds-barred resource about life with twins, from pregnancy and birth all the way through your duo's first year of life.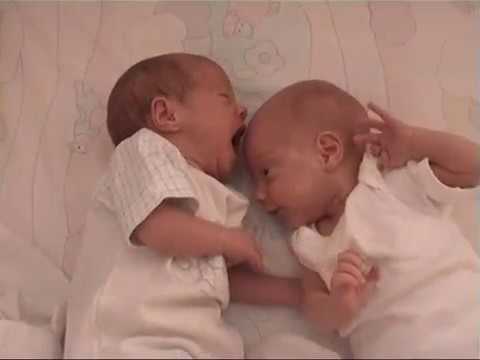 BUY NOW
Prepare your feeding station in advance with supplies
Have the bottles prepared and burp cloths and pacifiers handy. Make sure everything is within arm's reach so you don't have to get up and leave an angry baby because they aren't being fed.
Avoid bottle propping
We do not recommend this. Propping bottles runs the risk of suffocation. Make sure you are present throughout the entire feeding. If you need to take a break you can put the bottles down and give the babies their pacifiers to keep them calm for a few minutes.
Don't forget to breathe!
It may take time to get the hang of it. Once you do you are going to rock it!
It may feel a little hectic and out of control the first time you do this. The more you do it the more it will become rote. It will become a lot easier and the babies will also get used to it. They will then understand how this all works. As time goes on they will learn to be a bit more patient with the bottles, and with YOU! Feeding both babies at the same time will help you to maximize your time, and in turn, will allow you to have more free time and more sanity.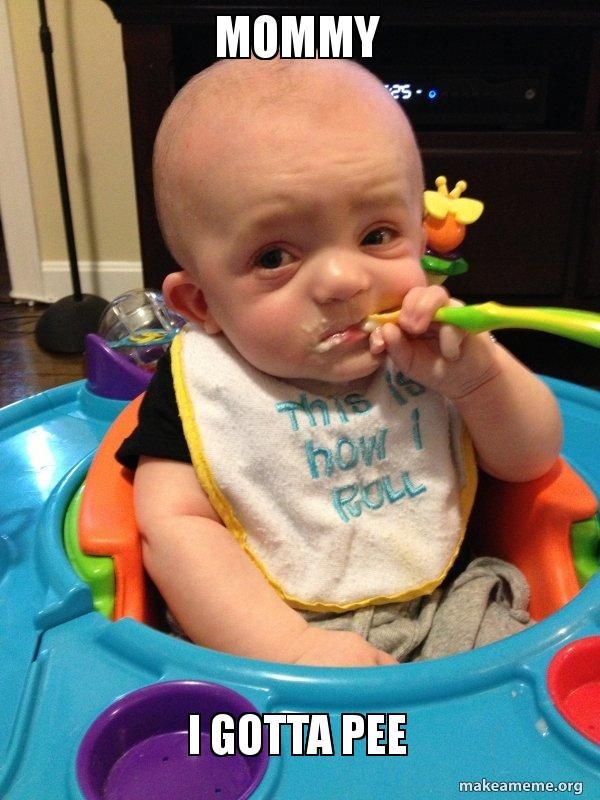 Try Dr. Brown's bottles for their incredible ability to reduce gas and fussiness in newborns, and now with their Options bottles, you can remove the vent after your babies are past the gassy phase. Dr. Brown's Options grows with the needs of your babies and offers healthy benefits whether your little ones are experiencing feeding challenges or not. Options gives you the power of choice.
How do you bottle feed twins alone?
If you haven't attempted bottle feeding your twins alone yet, you might be wondering how to manage. Not to worry. Follow our steps above and learn what minor changes or adjustments will work for your family. You'll get there in no time.
How babies can be fed individually if two babies are hungry at the same time?
This just takes practice and a little creativity. Try different set ups until you know what will work best for you. Be patient with yourself as you figure it out.
Can I feed my twins from the same bottle?
The official answer here is a resounding no.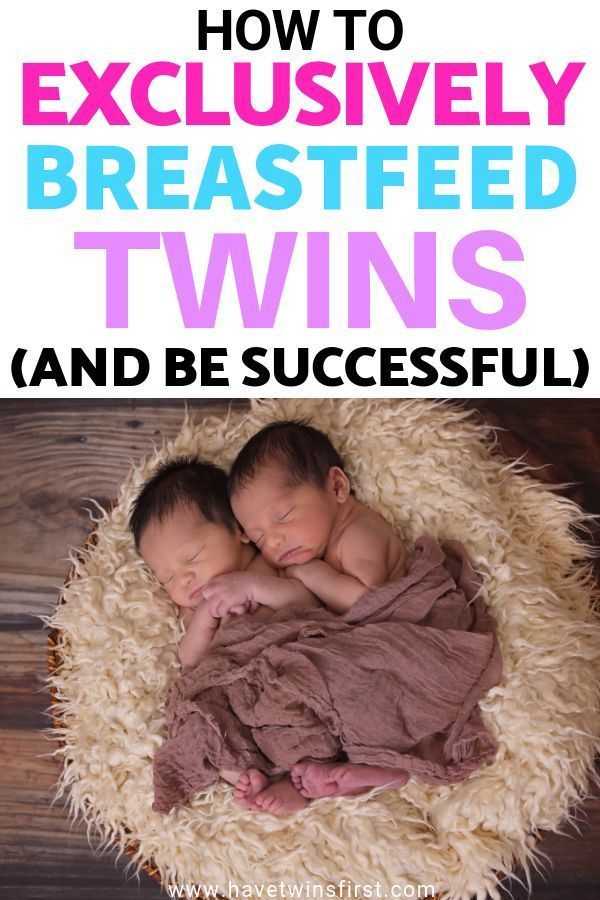 However, if you find that you accidentally feed both babies from the same bottle, don't panic. Many of us have in the middle of the night.
In short, it can be easy to have a bottle out longer than it should be when you are sharing a bottle between babies, especially in those early weeks when you aren't sleeping much. Also, if one twin needs special formula or medicine at any time, it will be so much easier if you are already feeding out of separate bottles.
How do you bottle feed twins at night?
Quickly and quietly. I'm kidding. Kind of. Basically, you want to keep lights and sound low. Don't turn on the TV or overhead light if you can avoid it. Change the diapers and then feed with as little stimulation as possible. Don't forget to ask for help when you can/need to. Maybe your partner can switch off with you to give you a break. Communicate those needs before you are exhausted and frustrated with 2 crying babies at 2 am.
How many bottles do twins need?
You want to have a days worth of bottles per baby if you can.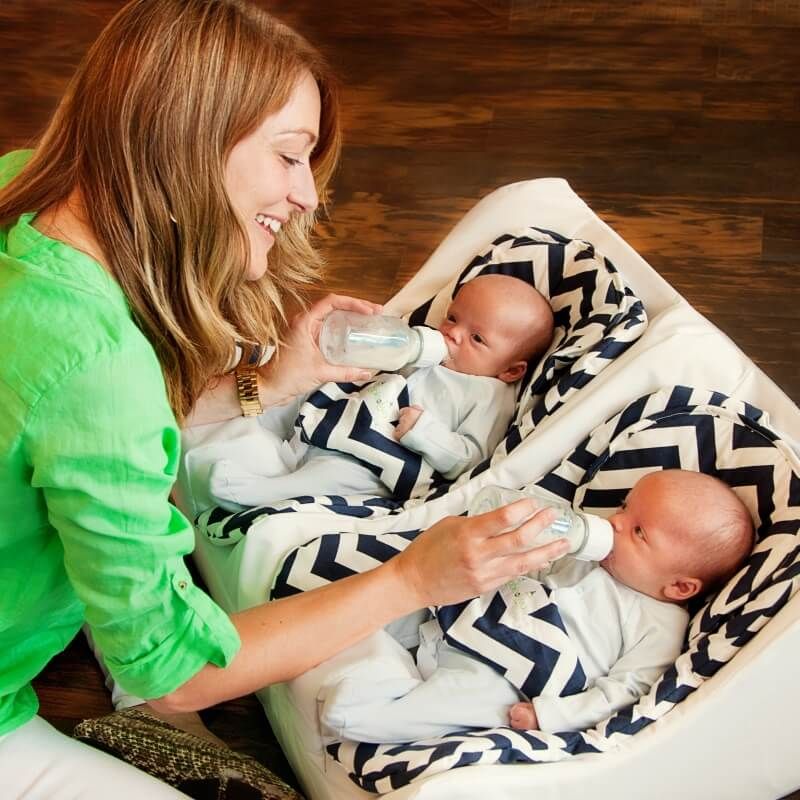 That's roughly 16 bottles total. It will really save your sanity in the early weeks if you don't have to stop to wash bottles 2 times a day to keep the twins fed.
Bottle Feeding Basics All New Parents Need to Know
How Can I Bottle Feed My Twins at The Same Time?
Getting Over The Guilt of Bottle Feeding Twins
Latest Posts
Breastfeeding twins and triplets
Being a mother of twins or triplets is a great joy, but at the same time a challenge, especially in terms of breastfeeding. However, with proper support, breastfeeding twins is quite possible. Read more about this in our article.
Share this information
When you are expecting several babies, there are many things to think about, feeding is the first thing. Organizing breastfeeding for twins or even triplets is a very difficult task. But be sure: it is possible, and the result will justify itself doubly.
Like any breastfeeding mother, you need to understand the basic principles of breastfeeding: how milk production depends on consumption, how to find the right position and help babies latch on.
Additional difficulties in breastfeeding multiple babies are associated with time (more precisely, its absence), maintaining the mother's physical strength and finding the optimal feeding pattern. Solving these problems will be easier with someone's support.
How to prepare for breastfeeding twins?
The main thing is to start preparing before the birth. Even if you've breastfed before, talk to an expert about feeding twins.
You can attend special courses for pregnant women, and a lactation consultant or supervising physician can teach you the basic principles of twin care and answer any questions. In addition, it will be useful to talk to mothers of twins and find information about small and large communities dedicated to raising twins. These communities often host meetings, publish helpful articles, provide phone support, and offer other types of assistance.
Arrange in advance with relatives and friends to help around the house, ask them to take over cooking, cleaning and shopping responsibilities so that you can fully devote yourself to breastfeeding.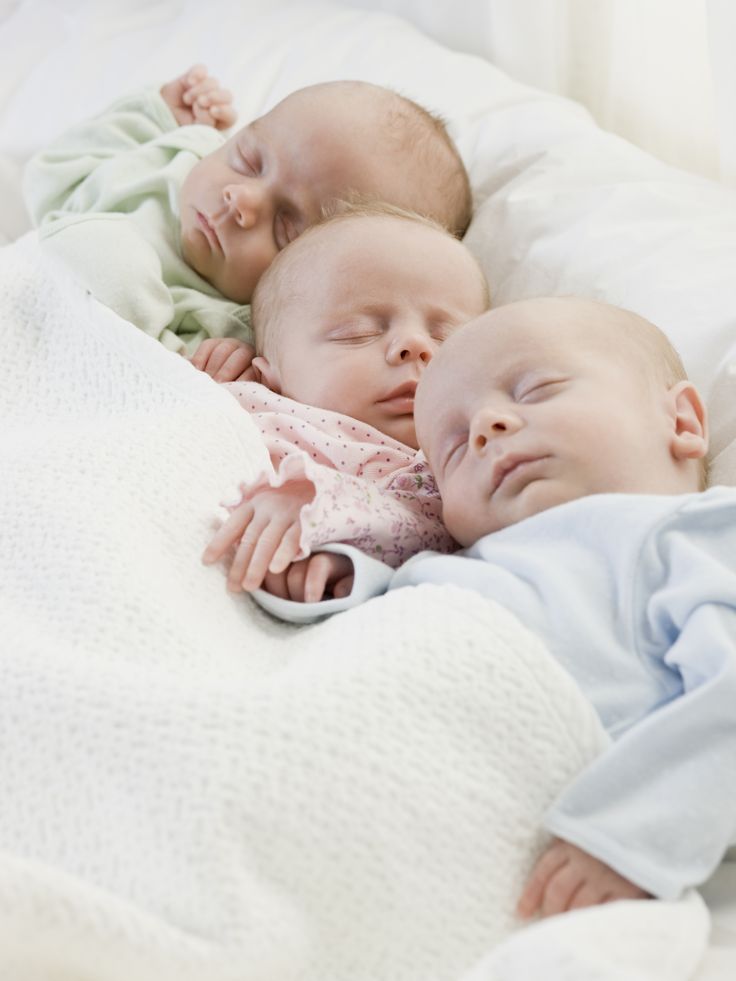 Robin, a mother of four from Canada, says this is extremely important: "For the first two months, my mother-in-law lived with us. I can't imagine what I would do without her!"
In addition, it is important to correctly understand what awaits you. You will have to learn how to breastfeed two children at the same time, you will not sleep much, and at first you will not have time to leave the house at all.
"Life is going to be pretty stressful at first: get ready to dedicate all your time to breastfeeding," warns Helen Tourier, head of support at the British Twins and Triplets Care Association (Tamba), a professional nurse and mother of three children, including twins. Feeding may take longer, especially if the babies have spent some time in the neonatal intensive care unit.
How to start breastfeeding twins?
The best way to start breastfeeding successfully is to ensure skin-to-skin contact with babies as soon as possible after birth. 1 Include this item in your birth plan and discuss your intention to breastfeed with your partner and healthcare providers ahead of time.
Consider what to do if babies are born prematurely or are admitted to the neonatal intensive care unit.
Ideally, breastfeeding should begin immediately after delivery, even after a caesarean section. Doctors should bring you babies and teach you how to properly attach them to the breast. If they haven't, ask for it and be sure to involve your partner so they know how to help you.
"I think the main reason I was able to successfully breastfeed my twins, having previously struggled with feeding my eldest son, was the help from the maternity hospital experts during those critical early days," says Zoe, mother of three from Great Britain.
Will I have enough milk for two babies?
Yes. The more babies you feed, the more milk is produced. Research shows mothers of triplets can produce three liters of milk a day0029 2 , despite the fact that the average baby boy needs 831 ml of milk per day. 3
After you give birth, you will begin to produce enough colostrum (nutrient-rich first milk) to feed newborn babies for the first two to four days.
After that, the production of milk will take place on the principle of supply and demand.
Focus on the needs of the little ones. Breastfeed as soon as you notice any signs of hunger in any of them - babies may begin to wake up, stick out their tongue, turn their heads, grunt, lick their lips, suck their fingers. This will help your body produce enough milk.
How to make breastfeeding twins easier?
You and your little ones will have to learn by trial and error. One baby may latch on better, eat more often, or gain weight faster than another. Remember that every baby is unique. If you have any difficulties or doubts, contact a specialist.
"An obstetrician I know helped me for a long time to find the right position so that the babies would latch on correctly, — one of my daughters had problems with this at first," says Anna, a mother of two children from the UK, "In the first month, I really needed help during feeding - at least in order to give me babies.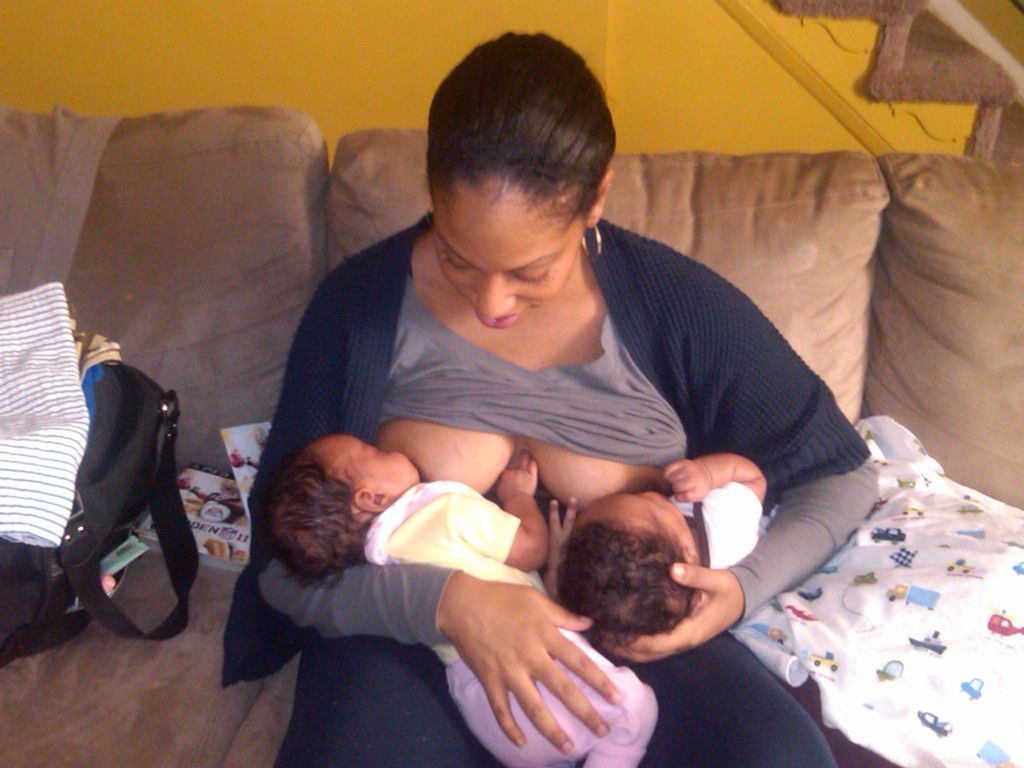 It's hard to handle two babies at the same time, especially when they're so small."
Remember, the first weeks are the hardest. Feeding will not always be such a long and tiring process. And don't forget that breast milk, in any quantity, brings enormous health benefits to your babies.
If you're not sure you can make do with breastfeeding alone, or babies aren't gaining enough weight on breastmilk, discuss feeding options with your healthcare provider, lactation consultant or healthcare provider, and your partner to make the best decision together for your family.
Comfort and proper attachment to the breast is the key to successful feeding. Use a special breastfeeding pillow to find the optimal position and relieve stress on your wrists, arms, shoulders and back.
Although all your energy and attention will be devoted to babies, do not neglect your own nutrition and health.
Bethan, a British mother of two, advises: "Try to get as much sleep as possible.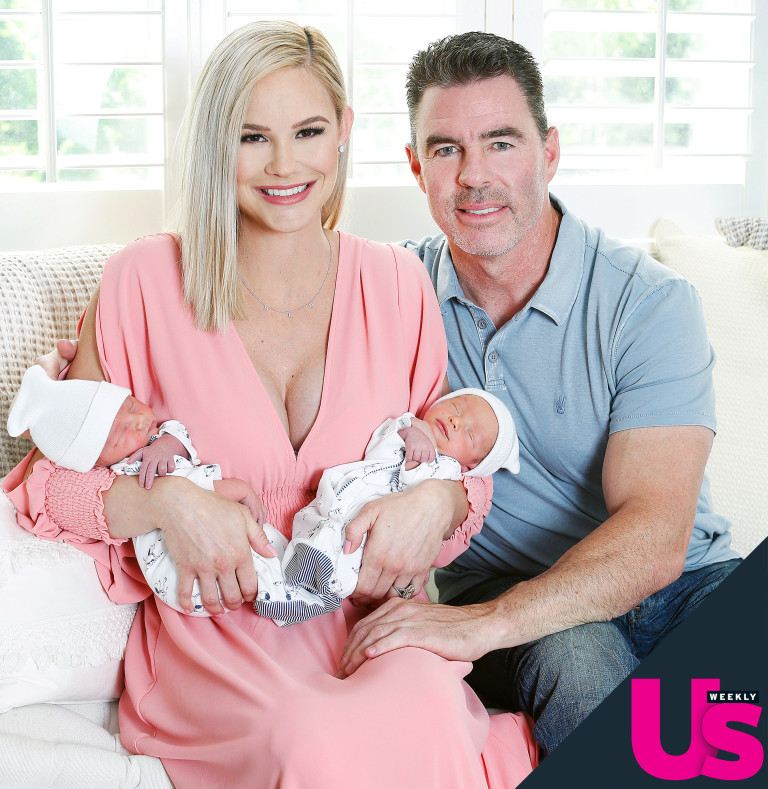 Order groceries online and schedule delivery when family or friends are home. Prepare a large bottle of water and drink at every feeding. Ask relatives to take the children away after feeding so that you can rest.
What if babies cannot suckle?
If one or both babies need to be hospitalized or were born prematurely, breastfeeding is still possible but will have to wait. If babies cannot latch on, you can express milk for them. So you can start and establish the production of milk, and your babies will receive all the useful substances that it contains. Your healthcare provider will help you learn how to feed with a syringe, tube, or other method. It is necessary to express milk according to the breastfeeding schedule - every two to three hours for about the first month. 4
"I had a C-section at 30 weeks and my twin girls spent a few weeks in the neonatal intensive care unit," recalls Monika, mother of three from Switzerland, "We were only able to start breastfeeding at 34 weeks.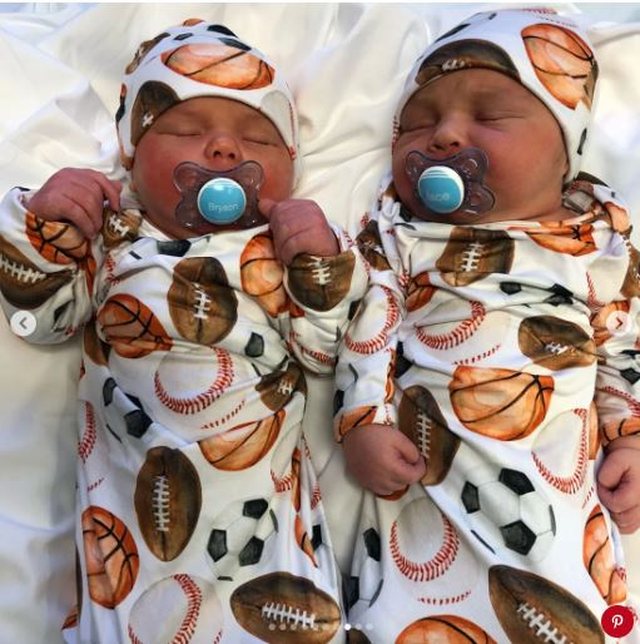 35 weeks. So for the first month, I pumped milk every day—at least eight times a day. I felt that this was the most important thing I could do for them."
One of your babies may be strong enough to breastfeed on his own, while the other needs expressed milk. In this situation, many mothers prefer to express milk for a weak baby at the same time as feeding a strong one.
Breast milk has been shown to reduce the risk of developing serious diseases that preterm infants are more susceptible to, including necrotizing enterocolitis and sepsis. 5 So if your babies are getting even a little expressed breast milk, you know that you have created the best conditions for them.
How to feed twins: together or separately?
Each option has its own advantages. Until you get comfortable, it is worth feeding the babies separately, and then switch to pair feeding to save time.
There are many positions for breastfeeding twins, such as under the arm (one baby under one arm, the other under the other), parallel (both babies lie across the mother's body with their heads in the same direction) or lying down (both babies lie on the mother's stomach) .
Ask a lactation consultant or supervising doctor to show you these poses. Perhaps you will like one of them or you will use different poses in different situations.
"It was easier for me to feed my twins at the same time," says Zoe, a mother of three from the UK, "I also fed both at night at night. If one woke up for feeding, the husband woke up the second.
It may be more convenient for you to feed the babies separately when they ask, or to wake the second one after feeding the first one. And you can combine all three options.
Breastfeeding two babies at the same time in public is not easy, but for this case you can buy special capes so as not to be embarrassed.
"However, pair feeding of two babies is not for everyone. It happens that when one takes a breast, the second one throws, - says Robin, a mother of four children from Canada, - It just drove me crazy. It ended up that I began to feed in turn. Yes, it took more time, but I was calm."
Some mothers assign each baby a specific breast and feed from that breast all the time.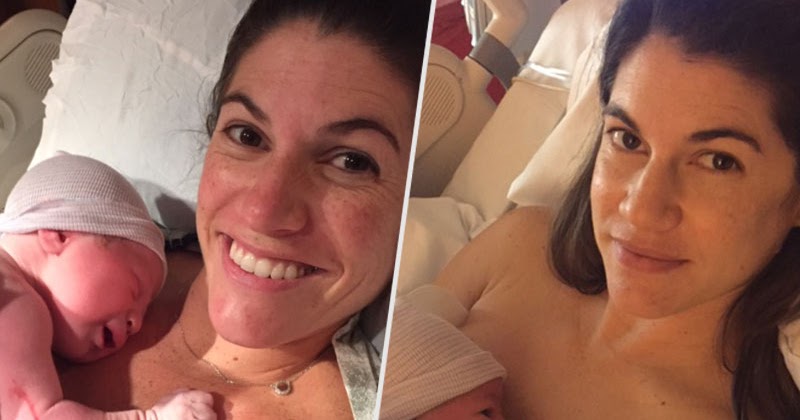 But it is much more useful to rotate the mammary glands in case one produces more milk than the other. Such a problem may arise in the early days, especially if one of the babies is weaker. In rotation, the stronger baby will stimulate the weaker baby to produce milk, so that sooner or later both breasts will produce the same amount of milk.
Breastfeeding multiple babies is very difficult for me. What to do?
Don't be afraid to ask your loved ones to take care of you so that you can take care of your little ones. "Sometimes coping means not taking on what you can't handle," says Bethan, a UK mom of two.
Seek psychological support and expert help at any stage of breastfeeding.
"I lost my composure at the sixth week," recalls Billy, a mother of four from the UK, "I called the hotline and went to the breastfeeding support group, where I was advised on more comfortable positions. I don't regret it at all."
Most importantly, don't blame yourself if something doesn't work out for you.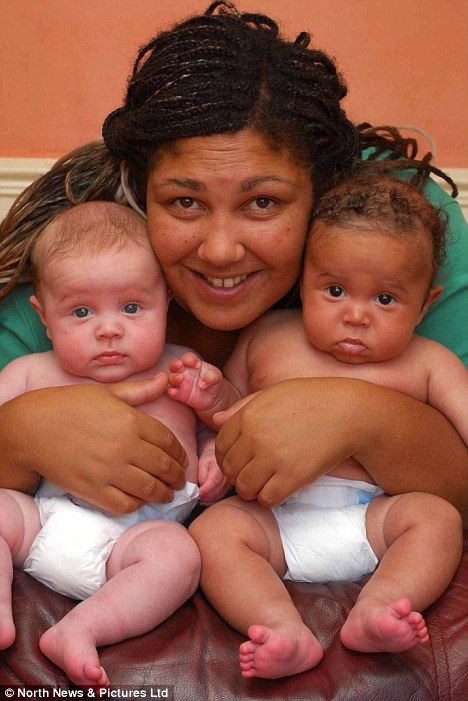 Breastfeeding multiple babies can sometimes seem like a daunting task.
"Breastfeeding one baby takes a lot longer than you might think. The main thing is to stay calm, - says Olivia, mother of four children from Australia, - And it takes much more patience to feed two children. But the result is worth it."
Literature
1 Crenshaw JT. Healthy birth practice# 6: Keep mother and baby together - it's best for mother, baby, and breastfeeding. J Perinat Educ . 2014;23(4):211. — Crenshaw, JT, "Physiological Birthing Practices #6: Mother and Baby Should Be Together - Better for Mother, Baby, and Breastfeeding." J Perinat Eduk (Perinatal education). 2014;23(4):211.
2 Flidel - Rimon O , Breastfeeding twins and high multiples.Arch Dis Child Fetal Neonatal Edn. 2006;91(5):F377-F380. — Fidel-Raymond O.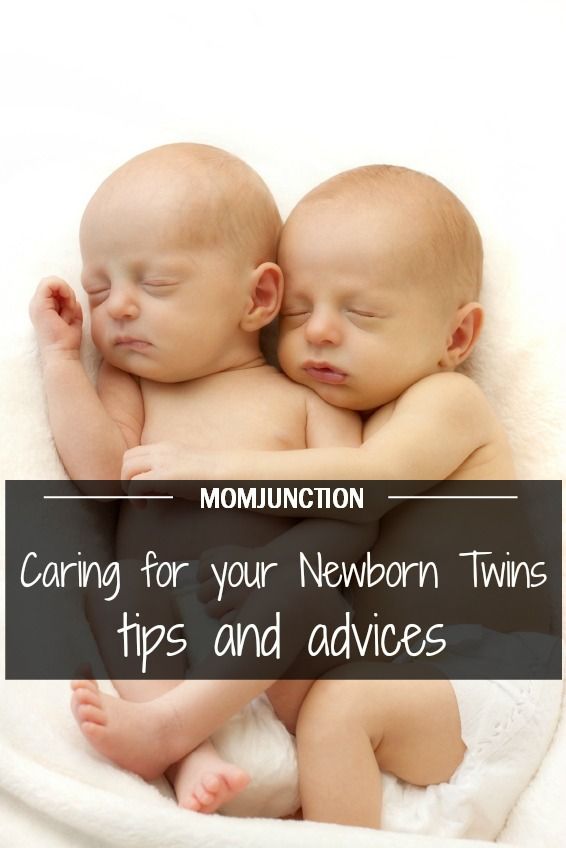 , Shinwell I.S., "Breastfeeding Twins, Triplets, etc." Arch Dis Child Fetal Neonatal Edn. 2006;91(5):F377-F380.
3 Kent JC et al. Volume and frequency of breastfeedings and fat content of breast milk throughout the day. Pediatrics. 2006;117(3):e387-395.- Kent JS et al., "Amount and frequency of breastfeeding and fat content of breast milk during the day." Pediatrix (Pediatrics). 2006;117(3): e 387-95.
4 Kent JC Principles for maintaining or increasing breast milk production. J Obstet Gynecol Neonatal Nurs . 2012;41(1):114-121. - Kent J.S. et al., "Principles for Maintaining and Increasing Milk Production". G Obstet Ginecol Neoneutal Nurs. 2012;41(1):114-121.
5 Underwood MA. Human milk for the premature infant.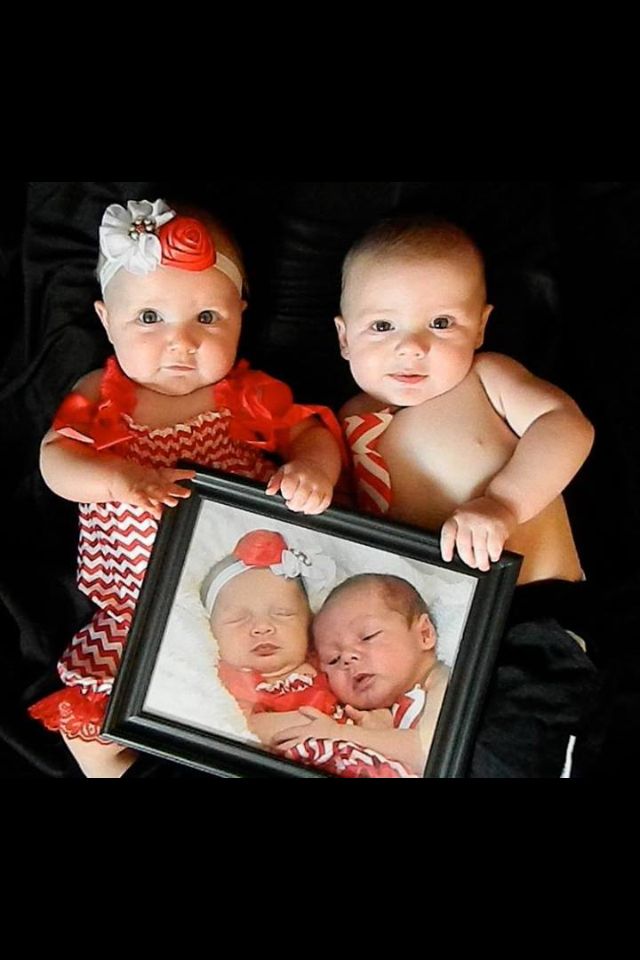 Pediatr Clin North Am . 2013;60(1):189-207. - Underwood M.A., "Breast milk for the premature baby". Pediatrician Clean North Am. 2013;60(1):189-207.
Feeding twins and triplets: how to organize the process
Login with:
Login
Password
To remember me
Forgot your password?
Registration with:
Login
Email
Password
Confirm password
By registering on the site or logging in through social networks, you accept the terms of the User Agreement, including the terms of the Privacy Policy.
Receive the most interesting from our site by mail (we promise not to spam)
The birth of a child is both a joyful and exciting event.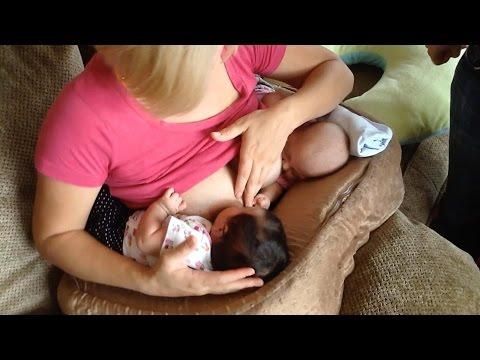 If young parents are planning the appearance of twins or triplets, then the scale of expectation grows many times. Quite often, future parents think that there is not enough breast milk for all the babies, and they begin to plan what mixture they will use after childbirth. Fortunately, such thoughts are erroneous, with the right approach and attitude, breastfeeding will be the key to good health for babies and peace of mind for mothers.
Is there enough milk
Immediately after childbirth, the process of producing colostrum occurs, it will be enough to feed two babies for 2-4 days. Further, the amount of milk will depend on the frequency of feeding babies. The more often you feed your babies, the more milk will be produced. At first, newborns need to be fed only on demand so that the mother's body understands how much milk is needed for children and can produce the right portions. If the children are not always with their mother, she will need to express milk all the time in order to establish the correct lactation process and not lose it.
Then it is better to switch to breastfeeding twins according to a certain regimen - this will help organize the daily routine and it will be much easier for mom.
Organization of the feeding process
Babies are not born with the ability to breastfeed, but they learn how to do it right very quickly. It is important to start putting babies to the breast as early as possible, preferably from the first hours of life. At the hospital, nurses or breastfeeding consultants will help you breastfeed your babies. At home for the first time, until you get used to doing it yourself - you will need the help of a husband, relatives or girlfriends. You just need to remember that if one baby asks to eat, you need to attach both to the chest. First attach more impatient, and the second after him.
And how to attach three?
When feeding three, you will need a helper to help you with the third baby while you are feeding two. Attach two children for ten minutes to two breasts, and then the third to each for five minutes.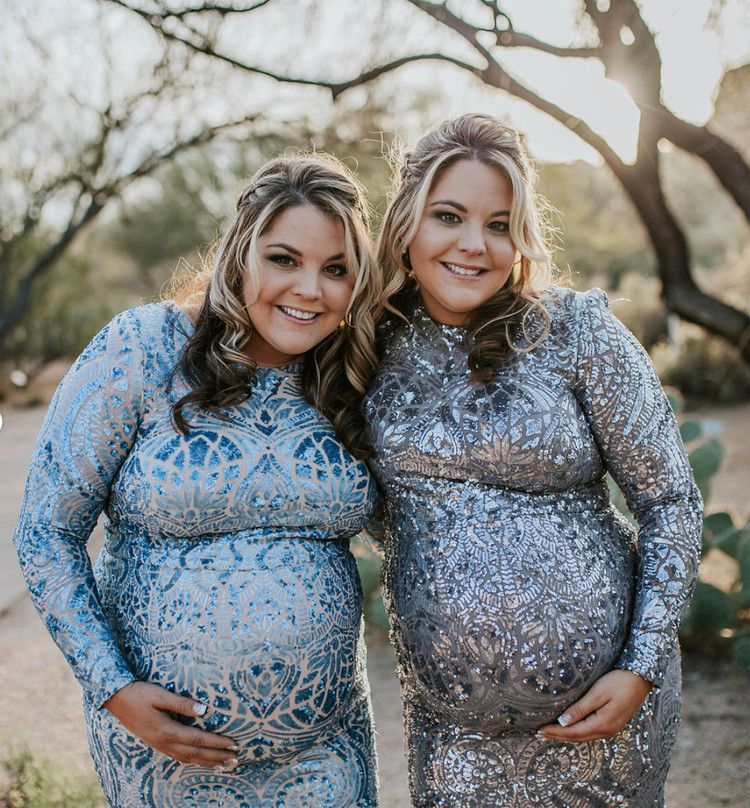 Change babies at the next feeding. If you are afraid of getting confused, keep a feeding diary. Write down who, when and how much ate. It is difficult for triplets to fully organize breastfeeding only, so they are most often on mixed feeding. However, if you want to maintain full lactation, it is necessary not to use bottles for supplementary feeding with formula - they spoil the attachment to the breast and lead to refusal of it.
Feeding positions
You can feed two babies at once sitting, lying down or on your stomach. One of the most comfortable postures is considered to be the "from under the arm" position. It is very good for her to use a donut pillow for feeding. The babies are located on the sides of the mother, turn their tummy to the sides, legs behind her back.
You can place one baby in the "cradle" position, and place the second to the other breast "from under the arm".
"Double cradle" - this is one baby lying in her arms, pressing her tummy against her mother's stomach, and the second is located behind him, nestling against his back, and is applied to the other breast.