Ella s kitchen baby food
Ella's Kitchen Organic Baby Food
JavaScript seems to be disabled in your browser.
You must have JavaScript enabled in your browser to utilize the functionality of this website.
Brand: Ella's Kitchen
Kosher: OU
Weight: 1.30 lbs
SKU: EK00013

Availability: Out of stock
More Views
Description

Details

Ella's Kitchen Organic Apples and Banana baby food, is a super smooth baby food specially designed to introduce your baby (infants 4 months and up in the first stage of eating) to the new and exciting flavors of solid food in a tasty and healthy manner. Ella's Kitchen Organic Baby Food is made of all natural,100% organic apple and banana puree with nothing added but a splash of lemon juice. This means there's no artificial fillers or flavors, no added sugar and that it's both wheat-free and lactose-free! Ella's kitchen baby foods is completely gluten free and made using only simple ingredients that you would find in your own home so you can be sure that you are giving your baby a great tasting meal which contains all the essential goodness needed for healthy growth and development.
This organic baby food comes in a convenient, resealable pouch that's easy to store and ideal for on the go baby meals.

Serving Suggestion: Serve squeezed into a bowl or straight into a spoon. Older babies may enjoy slurping straight from the pouch.

Cautions: The cap could be a choking hazard to children under 36 months.This pouch is NOT suitable for microwave heating.

Qualities

Dairy Free
Egg Free
Organic

Ingredients

Organic Bananas 61%, Organic Apples 39%, Organic Lemon Juice Concentrate (a dash), other stuff 0%.

Nutritional Facts

Ella's Kitchen Organic Baby Food - Apple & Banana, 3.5 Oz (6 Pouches)

Reviews
Product Tags
Add Your Tags:
Use spaces to separate tags. Use single quotes (') for phrases.
↑
Baby Food Products Delivery or Pickup Near Me
Fast delivery
Get in as fast as 1 hour
It's all local
Shop your favorites
Direct chat
Connect with shoppers
Alcohol

Beer

Cocktail Accessories

Spirits

Wine

Alcohol Making Kits

Beverages

Coffee

Energy Drinks

Juice

Kombucha

Powdered Drinks

Soda

Sports Drinks

Tea

Water

Water Enhancers

Probiotic Drinks

Flavored Drink Syrups

Slushie Drinks

Fresh Produce

Frozen Food

Meat Alternatives

Pantry

Deli

Baked Goods

Dairy

Meat

Seafood

Household Essentials

Air Fresheners

Cleaners

Cleaning Tools

Water Filters and Softeners

Disposable Tabletop

Housewares

Laundry

Paper Household Essentials

Food Storage Essentials

Pest Control

Empty Spray Bottles

Trash

Pet Care

Pet Health

Flea and Tick Treatments

Pet Supplies

Pet Toys

Cat Care

Dog Care

Bird Care

Fish Care

Horse Care

Livestock Care

Reptile Care

Pet Keepsakes

Small Animal Care

Personal Care

Beauty

Body Care

Eye Care

Ear Care

Feminine Care

Foot Care

Oral Care

Shaving

Incontinence

Deodorants and Antiperspirants

Health Care

Children's Health

Adult Cold and Flu Care

Sexual Wellness

First Aid

Homeopathic Care

Smoking Cessations

Stomach Relief

Vitamins and Supplements

Protein Supplements

Weight Management

Performance

Superfoods

Mobility Aids

Personal Protective Equipment

Specialty Treatments

Muscle and Joint Care

Pill Organizer

Health Testing

Cannabis

Baby Bath

Baby Diapering

Baby Feeding

Baby Health Care

Baby Gear and Travel

Baby Activity

Baby Safety

Office Supplies

Paper

Workspace Supplies

Classroom Supplies

Bags

Mailroom Supplies

Office & Business Equipment

Portfolio Envelopes

Electronics

Appliances

Photography & Videography

Car Electronics

Computers & Tablets

Phones

Audio and Video

Movies & Music

Office Electronics

Networking Devices

Television

Video Games & Consoles

Wearable Technology

Cables & Cords

Radios

Security

Hobby Electronics

Smart Home

Headphones

Charging Devices

Handheld Electronic Devices

Headsets

Scales

Sports and Outdoors

Fitness

Outdoors Equipment

Sports Equipment and Gear

Recreation Equipment

Backyard Sports

Sports Memorabilia

Home and Garden

Furniture

Home

Kitchen & Dining

Lighting and Decor

Outdoors

Bed and Bath

Party and Occasions

Gift Supplies

Party Supplies

Costumes

Gift Baskets

Gift Card Holders

Apparel

Kids Clothing

Shoes

Accessories

Uniforms

Baby Clothing

Bags and Luggage

Women's Apparel

Men's Apparel

Maternity Clothing

Adult Clothing

Automotive

Auto Parts

Interior Auto Accessories

Exterior Auto Accessories

Auto Tools

Auto Chemicals

Auto Performance

Fuel Tanks

Auto Cleaning Supplies

Boat Products

Auto Adhesives and Sealants

Roadside Safety

Floral

Fresh Cut Flowers

Potted Herbs

Potted Plants

Artificial Plants and Flowers

Holiday Plants

Indoor Plants

Craft and Hobby

Art Supplies

Writing and Drawing Supplies

Craft Basics

Hobby Supplies

Kids Arts and Crafts Supplies

Books Newspapers and Magazines

Newspapers

Magazines

Books

Bookmarks

Crossword and Word Search Puzzles

Home Improvement and Hardware

Heating and Cooling

Plumbing

Hardware

Tile and Flooring

Home Improvement Supplies and Tools

Electrical

Building Materials

Toys and Games

Toys

Games

Pretend Play

Piggy Banks

Musical Instruments
Baby Food Purees
Baby Cereals
Baby Snacks
Baby Meals
Gerber Strong Toddler Food
20.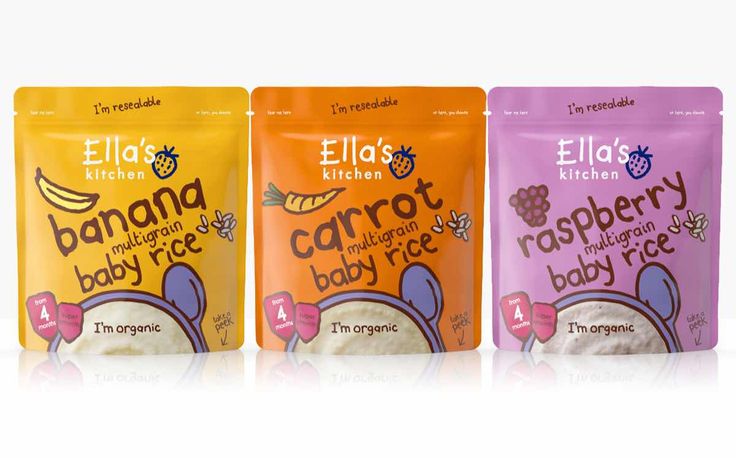 992 oz
Gerber For Baby Grain & Grow Puffs Blueberry Canister 6 Pack
9 oz
Gerber For Baby Grain & Grow Puffs Strawberry Apple Canister 6 Pack
9 oz
LesserEvil Lil Puffs, Snack Pack, Veggie Blend + Strawberry Beet
4.8 oz
Gerber For Baby Grain & Grow Puffs Banana Canister 6 Pack
9 oz
Gerber For Baby Teethers Banana Peach Box 7
10 oz
Ready. Set. Food! 30-Pack Early Allergen Maintain Stage 2 Mix-Ins
30 ct
Baby Basics Baked Corn Snack, Cheddar Cheese
1.48 oz
Wild Harvest Pears, 1 (4 Months & Up)
2.5 oz
Wild Harvest Peas & Brown Rice, 2 (6 Months & Up)
4 oz
Plum Organics Fruit & Veggie Blend, Organic, Pineapple Carrot Mint
5 fl oz
Wild Harvest Carrots, 1 (4 Months & Up)
2.5 oz
nurturme Crisp Apple, 4+ Months
8 each
Plum Organics Baby Food, Organic, Pasta with Chicken and Vegetables, Stage 3
4 oz
Wild Harvest Pasta & Vegetable Dinner, 3 (9 Months & Up)
6 oz
Beech-Nut Beech Nut Homestyle Goodies Stage 4 Popped Rice Snack Apple Cinnamon - 5 CT
0.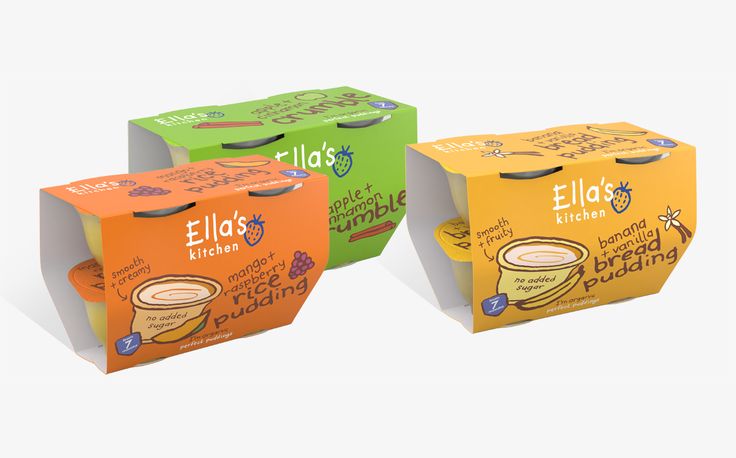 3 oz
Beech-Nut Beech Nut Homestyle Goodies Stage 4 Popped Rice Snack Vanilla Cream - 5 CT
0.3 oz
Sprout Baby Food, Organic, Cereal, Whole Grain Brown Rice, 1 Starter
7 oz
Sprout Baby Food, Organic, Cereal, Whole Grain Oatmeal, 1 Starter
7 oz
Beech-Nut Beech Nut Homestyle Goodies Stage 4 Popped Vegetable Snack Country Veggie - 5 CT
0.3 oz
Baby Basics Baby Cereal, Rice, Single Grain
8 oz
Gerber Fruit Banana Squeezable Puree
4.23 oz
Wild Harvest Vegetable Primavera, 2 (6 Months & Up)
4 oz
Baby Basics Cereal, Baby, Oatmeal
8 oz
Wild Harvest Peas, 1 (4 Months & Up)
2.5 oz
Ready, Set, Food! 30-Pack Early Allergen Introduction Stage 1 Mix-Ins
30 ct
Happy Baby Stage 2 Organic Apple & Blueberry Oats Baby Food
4 oz
Happy Baby Purple Carrots Bananas Avocados & Quinoa Baby Food Pouch
4 oz
Gerber 2nd Foods Baby Food For Baby Wonder Foods Baby Food Banana Squash Pouch 1
42 oz
Pumpkin Tree Fruit & Vegetable Puree, Organics, Pear, Carrot & Beet
4.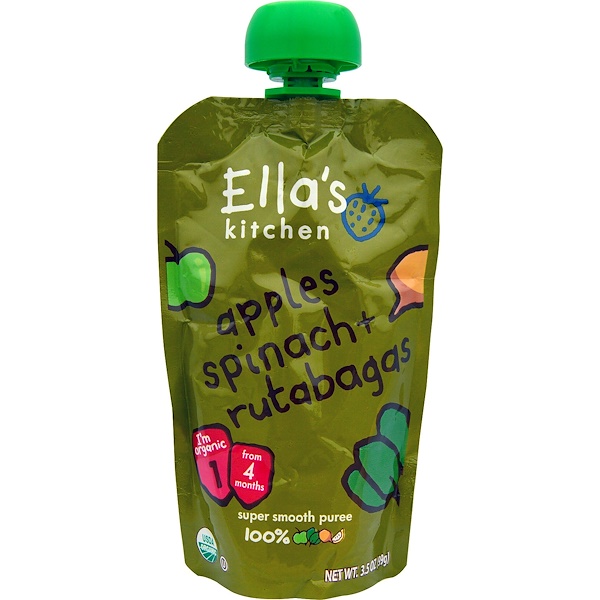 4 oz
Earth's Best Baby Food, Organic, Pears & Raspberries, Stage 1
4 oz
Beech-Nut Beech Nut Homestyle Yogurt Blends Stage 4 Mixed Berry
3.8 oz
Gerber Yogurt Blends Snack Mixed Berry Yogurt Cups
3.5 oz
Beech-Nut Beech Nut Stage 2 Sweet Potatoes & Apples
4 oz
Beech-Nut Goya Stage 1 Whole Wheat Cereal
8 oz
Gerber Broccoli & Carrots, with Cheese
6 oz
Earth's Best Baby Food, Organic, Very Veggie, 2 (6 Months+), Variety Pack
4 oz
Sprout Baby Food, Organic, Banana, Pear, Pineapple, Broccoli & Buckwheat, 2 (6 Months & Up)
4 oz
Happy Baby Baby Food, Organic, Pumpkin, Apples, Peaches & Cinnamon, 2 (6+ Months)
4 oz
Beech-Nut Beech Nut Homestyle Stage 3 Oatmeal, Pears & Cinnamon
6 oz
Hot-Kid Baby Mum-Mum Rice Rusks, Selected Superior, Apple
24 each
Sprout Pear with Superblend Berry Banana, Toddler (12 Months & Up)
4 oz
Gerber Baby Food, Organic, Mangoes
3.
17 oz
Plum Organics Stage 3 Carrot, Chickpea, Pea, Beef & Tomato Baby Food
4 oz
Tippy Toes Fruits & Veggies Apple Blueberry Spinach Organic Baby Food
3.5 oz
Gerber 100% Apple Banana Blend Juice - 4 CT
16 fl oz
PureSpoon Apple & Broccoli Puree
4.2 oz
Happy Tot Banana Beet Squash & Blueberry Pouch
4 oz
Baby Food Near Me
Buy your favorite Baby Food online with Instacart. Order Baby Food Purees, Baby Cereals, Baby Snacks, and more from local and national retailers near you and enjoy on-demand, contactless delivery or pickup within 2 hours.
Browse more Baby Food categories:
Popular Categories Near You
---
FAQs About Baby Food
Currently, there are 2927 Baby Food products available for same-day delivery or pickup on Instacart.

It's simple. Using the Instacart app or website, shop for products from your store of choice near you.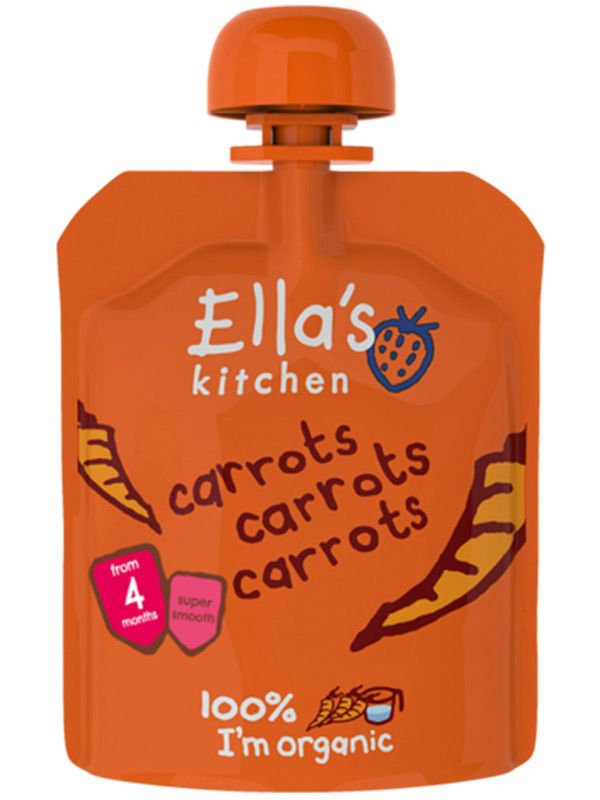 Once you place your order, Instacart will connect you with a personal shopper in your area to shop and deliver your order.
Contactless delivery is available with our "Leave at my door" option.
You can track your order's progress and communicate with your shopper every step of the way using the Instacart app or website.
Learn more about how to place an order here.
The best part about Instacart is that you can choose when you would like to schedule your delivery.
You can get same-day delivery in as fast as one hour, or choose a dropoff time for later in the day or week to fit your schedule.
To make sure you get your delivery as scheduled, we recommend—

Turning on notifications for the Instacart app
Keeping an eye out for text messages and phone calls from your Instacart shopper
Leaving helpful instructions for parking, gate codes, or other clues to find your home.
Learn more about Instacart same-day delivery here.
Using the Instacart app or website, select a store of your choice near you that offers pickup, select Pickup, and then select your preferred pickup location from which you'd like to place your order.
Then, when you arrive at the store of your choice, use the Instacart app to notify us.
Depending on the store, a shopper or store employee will bring the groceries to your car, or you can pick them up at the designated area.
Learn more about pickup orders here.
Here's a breakdown of Instacart delivery cost:
Delivery fees start at $3.99 for same-day orders over $35. Fees vary for one-hour deliveries, club store deliveries, and deliveries under $35.
Service fees vary and are subject to change based on factors like location and the number and types of items in your cart. Orders containing alcohol have a separate service fee.
Tipping is optional but encouraged for delivery orders. It's a great way to show your shopper appreciation and recognition for excellent service. 100% of your tip goes directly to the shopper who delivers your order.
With an optional Instacart+ membership, you can get $0 delivery fee on every order over $35 and lower service fees too.
Instacart pickup cost:

There may be a "pickup fee" (equivalent to a delivery fee for pickup orders) on your pick up order that is typically $1.99 for non-Instacart+ members. Instacart+ membership waives this like it would a delivery fee.
Pick up orders have no service fees, regardless of non-Instacart+ or Instacart+ membership.
Learn more about Instacart pricing here.
When an item you want is out-of-stock at the store, your shopper will follow your replacement preferences.
You can set item and delivery instructions in advance, as well as chat directly with your shopper while they shop and deliver your items.
You can tell the shopper to:

Find Best Match: By default, your shopper will use their best judgement to pick a replacement for your item.
Pick Specific Replacement: You can pick a specific alternative for the shopper to purchase if your first choice is out-of-stock.
Don't Replace: For items you'd rather not replace, choose "Don't replace" to get a refund if the item is out of stock.
Learn more about instructions for specific items or replacements here.
If something isn't right, you've got options. In the Instacart app or website, you can report:
Missing items
Incorrect items
Damaged items
Poor replacements
Early/late orders
If an order never came, or you get someone else's order, you can reach out to Instacart Care.

Yes! You can get Baby Food products delivered same-day in as fast as one hour from stores near you using the Instacart app or website.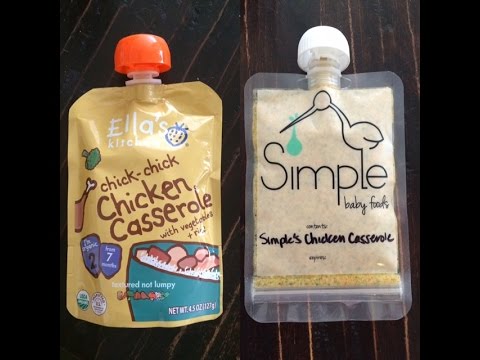 Organic food Baby food Juice Ella Kitchen, milk packaging, png
Organic food Baby food Juice Ella Kitchen, milk packaging, png
About This, png
Image size

950x400px

File size

202.92KB

MIME type

Image/png
Download PNG ( 202.92KB )
resize PNG
width(px)
height(px)
License
Non-Commercial Use, DMCA Contact Us
fruit juice, Juice Smoothie Organic food Vegetable juice, fruit juice, natural Foods, leaf Vegetable, food png 1000x658px 705.19KB
Organic food Vegetable Broccoli Turnip Fruit, tip broccoli, vegetables, food, cooking png 794x595px 533. 07KB
Grapefruit juice Pomelo Organic food, grapefruit, natural Foods, food, dried Fruit png 600x462px 542.88KB
Organic food, organic food, leaf Vegetable, food png 1140x380px 506.86KB
100% organic mark, Organic food Organic food certification Organic food, organic, leaf Vegetable, food, leaf png 1000x1000px 502.78KB
Milk Dairy Products Dairy farming Food, milk, food, cheese, small Appliance png 740x466px 305.66KB
vegetables lot, Juice Organic food Fruit Vegetables, vegetables and fruits, natural Foods, food, strawberry png 1000x600px 3. 91MB
Italian cuisine Pasta Organic food Restaurant, food, food, recipe, cooking png 756x749px 983.8KB
Juice Dairy Products Franchising Drinking, Splash milk, Splash milk, color Splash, white, splash png 650x428px 151.05KB
Organic food Paper bag Vegetarian cuisine, food processing, food, accessories, supermarket png 1724x2027px 2.86MB
Organic food Dried fruit Nut Spice, almond, food, fruit, raisin png 1255x729px 1.32MB
Juice Organic food Fruit punch Yaivik Setu, fruit, natural Foods, frutti Di Bosco, food png 1600x1065px 1. 49MB
Organic milk Organic food Dairy Products Cream, milk packaging, cream, grocery Store, organic Agriculture png 1688x3000px 2.9MB
pomegranate fruit, Juice Organic food Fruit Vegetable, pomegranate, natural Foods, frutti Di Bosco, food png 800x800px 528.25KB
Pomegranate juice Organic food Fruit salad, pomegranate, natural Foods, frutti Di Bosco, food png 3000x2275px 2.01MB
Organic food Meat cutter Mandoline Peeler, Fresh fruits and vegetables, natural Foods, leaf Vegetable, food png 1000x691px 858.97KB
vegetable lot, Organic food Milk food, natural food, food, cooking png 1000x667px 874. 35KB
Diet food Plastic packaging and labeling, Zevenbergen, food, label, food png 1560x1080px 2.01MB
Dairy Products Packaging and labeling Food, Dairy Products, food, company, label png 1600x681px 1.29MB
Environmental certification ECOCERT Organic food Cosmos, gmp, text, trademark, cosmetics png 1892x1409px 115.68KB
Lucuma Peruvian cuisine Organic food Smoothie Maca, Peruvian Maca, food, citrus, fruit png 1063x608px 877.11KB
assorted food and cleaning products, Fast food Convenience food Junk food Packaging and labeling plastic, abarrotes, food, convenience Food, frozen Food png 700x389px 479. 58KB
Organic food Wheat cereal Smoothie Raw food diet Food Juice, juice, leaf Vegetable, nutrition, superfood png 1000x1000px 717.91KB
Nori Sushi Organic food Raw food diet Seaweed, sushi, food, grass, material png 1600x1600px 2.52MB
Fried eggplant Organic food Rollatini Vegetable, eggplant, purple, natural Foods, leaf Vegetable png 900x900px 698.12KB
lemon, Lemon juice Organic food Lemon juice, Lemon, natural Foods, food, orange png 955x952px 911.05KB
Nut Organic food Almond milk Flavor, almond, food, oil, fruit png 538x530px 247. 14KB
Organic food Vegetarian cuisine Logo, Natural eco food label, food, leaf, logo png 1000x807px 344.98KB
Apple juice Organic food Fruit, apple, natural Foods, food, dried Fruit png 972x893px 379.81KB
Organic food Bakery Organic certification Grocery store, Fruit juice, natural Foods, food, agriculture png 1200x480px 806.7KB
Sweet potato Vegetable Yam Organic food, sweet potato, food, nutrition, vegetables png 500x500px 212.92KB
Guava fruit, Juice Organic food Egyptian cuisine Goiabada Guava, guava, natural Foods, food, citrus png 700x700px 360. 61KB
Milk cream Dairy Products Food, milk, cream, mammal, cheese png 662x551px 418.98KB
Organic food Fruit Logo Supermarket, Organic food logo, food, text, computer Wallpaper png 1063x354px 27.37KB
vegetables on beige wicker basket, X O Produce Inc Organic food Vegetable Cooking, Fresh fruits and vegetables, natural Foods, leaf Vegetable, food png 800x506px 744.16KB
Pistachio Vegetarian cuisine Nut Organic food Dried fruit, pistachios, miscellaneous, food, baking png 801x792px 203.36KB
Cream Milk Butter Dairy Food Food, butter, cheese, cream Cheese, beyaz png 1030x1030px 1. 26MB
Baby food Milk Infant nutrition Milupa Infant, milk, child, food, toddler png 459x576px 357.3KB
green leaf illustration, Mediterranean cuisine Rosemary Organic food Herbs, Vanilla plants, food, leaf, olive png 563x561px 161.23KB
coconut, Coconut water Coconut milk Thai cuisine Juice, juice, food, juice, fruit Nut png 577x451px 307KB
Organic food Logo Organic food, others, natural Foods, food, leaf png 738x797px 111.37KB
Soy milk Tomato juice Vegetarian cuisine, smoothie, natural Foods, food, soybean png 581x592px 82. 6KB
Raw food diet Brazil nut Organic food Coffee substitute, others, food, nutrition, food png 500x500px 69.97KB
Organic food Juice Fruit vegetable, NUTRITION MONTH, natural Foods, leaf Vegetable, food png 846x475px 496.61KB
Organic food Fennel Anise Herb Spice, Fennel Seeds, food, oat, grass png 724x549px 501.93KB
Milk substitute Dairy Food Food, milk, food, cheese, market png 660x382px 139.67KB
assorted brand powders in sacks, Indian cuisine Spices Packaging and labeling Mediterranean cuisine Food, masala spices, miscellaneous, natural Foods, company png 580x501px 386. 73KB
Baby food Breakfast cereal Milk Cerelac, milk, food, breakfast, infant png 700x700px 468.78KB
Milk & Dairy Products Dairy Food Food, milk, food, cheese, beyaz Peynir png 500x500px 185.04KB
Milk Raw Dairy Products Food, milk, food, breakfast, cheese png 2048x2171px 2.42MB
The dairy kitchen has been modernized: now it will be more convenient and easier to get baby food
City
,
4 min. to read
The dairy kitchen has been modernized: now it will become more convenient and easier to get baby food
Irina Ivanova
infant formula, fresh curds and kefir allocated to my newly born daughter.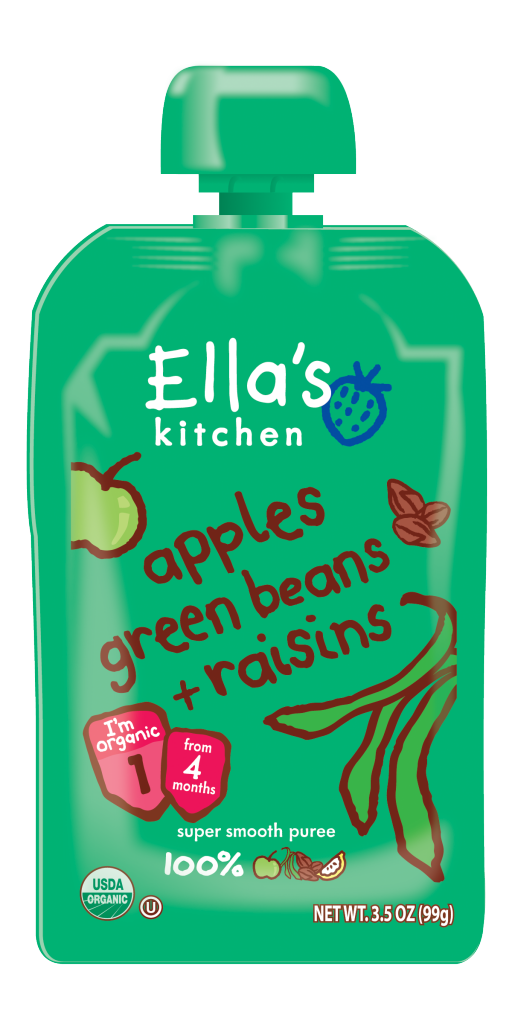 And when the second one was born, failure to appear on time at the dairy kitchen became a common thing.
Add to this the red tape with the design, which there was always no time to deal with, and sometimes reluctance. And imagine a picture: you ask your husband to call for milk, he does it before work, but they don't give him. Because they did not submit documents on time, last month they did not extend the issuance, or they came on the wrong day, because tired young parents lost their schedule.
With the birth of the third, we began to simply score in the dairy kitchen. Well, the truth is, the algorithm of actions required in order to get several packages of mixture, milk and cottage cheese was not only impossible, but too multi-staged: there was so much to keep in mind and do on time ...
Submit a paper application with a whole package of documents: passport, policy, birth certificate. Then, monthly, receive conclusions with a seal from your district doctor for issuance and take it to the dairy kitchen yourself.
Yes, the dairy kitchen is very close to the clinic, but it works only in the morning. And you need to somehow guess the time so that the doctor's working hours coincide with the working hours of the kitchen. Sometimes our doctor went to meet us and extended the milk herself (if she didn't forget, like me).
And when we moved to my mother-in-law's apartment during the renovation, it turned out that it was impossible to change the pick-up point to a more convenient one without visiting the local doctor. And I didn't really want to drag myself through the whole city for the sake of signing and printing on a piece of paper.
But now the general Moscow digitalization has reached the dairy kitchen. And although my children have grown up a long time ago, at least I will be happy for other young mothers who now do not need to do everything manually and adjust their already busy schedule of life with a baby, or even with more than one, to the schedule of the distribution point.
How the application and paperwork have changed
The process of ordering meals has become more convenient.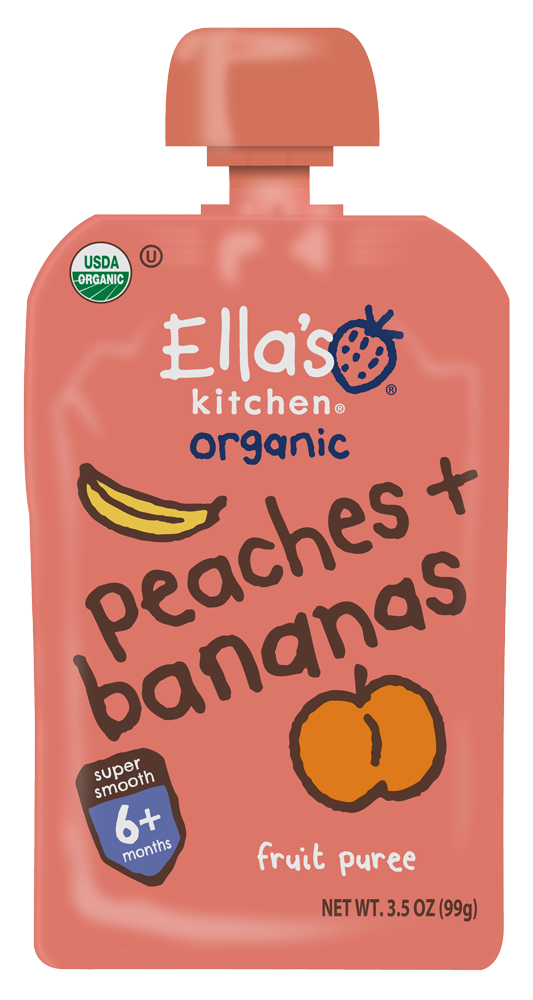 Now you can apply and order meals without leaving your home. Everything is done through an electronic service - two online services on the mos.ru portal: one for submitting an application (you only need to use it for the first time) and the second for ordering meals.
All you have to do is fill in the interactive forms on the portal. As the filling progresses, hints pop up on the screen. With them, filling out the form is more understandable.
In electronic form, you can choose a milk distribution point where it is most convenient to pick up a grocery set, the frequency of receiving products (one-time and weekly, as well as twice a month).
Families with two or more children can create a convenient schedule so that everyone gets food on the same day and at the same time. The system will offer the same date with the possibility of adjusting it.
And since recently, you can order food on mos.ru not only under a permanent CHI policy, but also under a temporary one.
That is, parents do not have to wait for a permanent policy to receive the service - it will be available immediately after the birth of the baby.
If you are not at home, you only need to get a doctor's opinion. For pregnant women - in the antenatal clinic, for children - in the children's clinic. But only once, then no seals and signatures of the doctor will be required, and you no longer need to go every month to renew the receipt. And if you have already visited a doctor and confirmed the preferential category, then the meal ordering service will become available to you automatically.
A very recent change is the ability to change your milk schedule just a few days before your dairy visit date.
According to Anastasia Rakova, Deputy Mayor for Social Development, the process of managing the schedule for receiving groceries has been greatly simplified, making it more flexible and variable. "Now it can be changed just a few days before the date of visiting the point.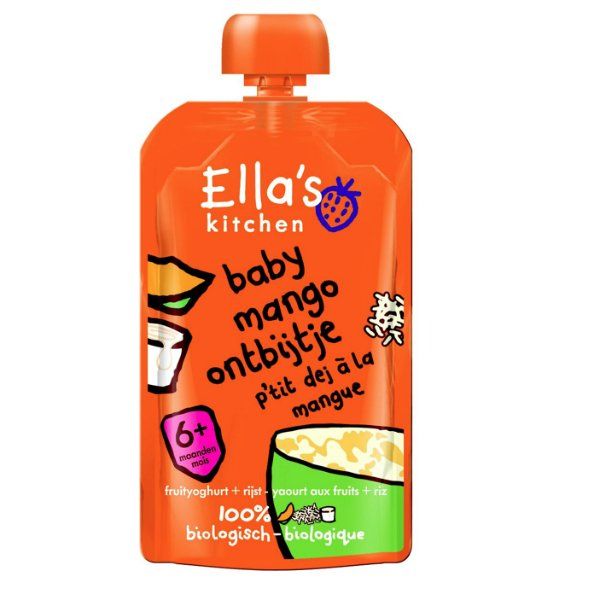 Previously, this could only be done until the month in which the product was scheduled to be received arrived. There are also more options for choosing how often to get meals. Now you can pick up food at will once every two weeks. Previously, parents could only come for them once a month or once a week. Thanks to these changes, it will become even more convenient to receive products at dairy distribution points," the Vice Mayor said.
Plus overhaul
The complex program of modernization and improvement of the work of the dairy kitchen includes the renovation of dairy kitchens according to a single standard and their overhaul. According to the plan, now dairy kitchens should become modern, recognizable and comfortable for visitors and employees. At pick-up points, entrance groups and interiors will be decorated in the same way. Inside, a distribution hall and a separate storage room will be equipped; comfortable ergonomic furniture will be installed in the halls.
And most importantly, for the convenience of parents: now there will be ramps and a special place where strollers can be left.