Travel food for baby
TRAVELING WITH BABY FOOD • IDEAS • PACKING TIPS & RULES
Traveling with a baby who is weaning does need some forward planning, especially if you are flying with a baby and can't pop out to the shops to purchase some baby food, or whip up a meal in your kitchen. Traveling with baby food means also considering delays and how to keep food cool or heat it up. This post answers lots of popular questions about travelling with baby food, provides tips and ideas to make it easier for you and provides suggestions of easy baby food that travels well.
CAN I BRING BABY FOOD ON PLANES?
Table of Contents - Click to jump to a section
Yes, you can bring baby food on planes. If it is in your hand luggage and it is for your baby on the flight, then it is NOT subject to the 100ml/3-1-1 liquid rule set by individual countries. This includes water, breast milk, powdered milk, baby food pouches and jars. TSA state, "Baby food is allowed in reasonable quantities in carry-on bags.
Remove these items from your carry-on bag to be screened separately from the rest of your belongings."
(If any liquid is for you, unless medically approved then it IS subject to the liquid rules if it is in your hand luggage.) 
The TSA also state the below if you are traveling from a USA airport. However, these rules are NOT applicable worldwide, so do check the airport rules in the country you are flying from before you travel as some are very different – particularly with the allowance of ice packs and/or traveling with frozen breast milk!

Formula, breast milk, juice in quantities greater than 3.4 ounces or 100 milliliters are allowed in carry-on baggage and do not need to fit within a quart-sized bag. Remove these items from your carry-on bag to be screened separately from the rest of your belongings. You do not need to travel with your child to bring breast milk.
Ice packs, freezer packs, frozen gel packs and other accessories required to cool formula, breast milk and juice are allowed in carry-on. If these accessories are partially frozen or slushy, they are subject to the same screening as described above. You may also bring gel or liquid-filled teethers, canned, jarred and processed baby food in carry-on baggage. These items may be subject to additional screening.
While there are restrictions on the liquids you can take on a plane, they do not apply to food or milk for your baby. All airlines do permit baby food and milk to be brought onboard the plane. If you cannot find specific information on your airlines website, then you will usually find it on your departing airports website in the security section as exemptions to the 3-1-1/100ml liquid rule. Most airports/airlines stipulate 'reasonable quantity' or 'enough for the journey'.
Airline provided baby meals and child meals
Some airlines provide (on request only, at least 24 hours in advance ) special meals for babies and children. For babies under two this is usually pureed baby food.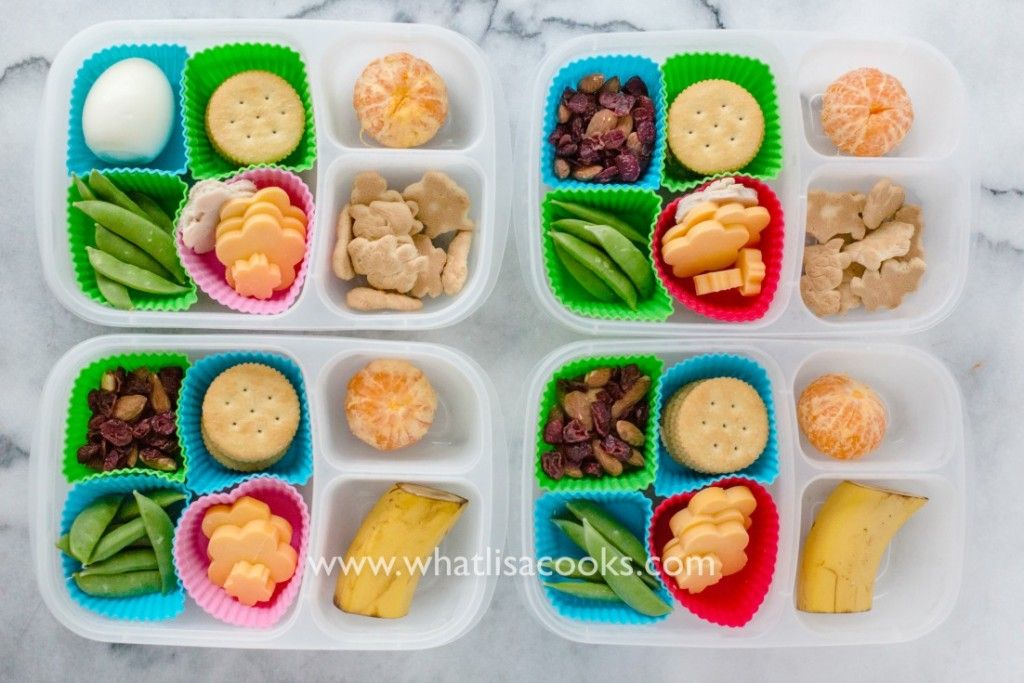 You cannot request anything else for this age. For children over two, you can request a children's meal. For children under two, you should always make sure you have enough food and drink for them.
Baby food and travel snack ideas
If you need to bring some of your own travel snacks or food for your baby, some easy ideas include:
TRAVEL FOOD FOR BABIES
BEST TRAVEL SNACKS FOR TODDLERS AND BABY LED WEANING
The great thing with the baby travel food and toddler travel snacks below, is that the majority is minimal mess (if there is such a thing with BLW!) and incredibly easy to organise for travel.
Raisins – or other dried fruit
Cheese crackers
Fruit squeeze pouch – apple is usually a popular one.
Blueberries
Toast strips/soldiers – Cut into strips and spread a little butter on.
Cooked pasta – Convenient for snacks on the go or as a full meal. Once up in the air, ask a flight attendant for a cup of hot water and you can warm it up. Add cheese or fresh vegetables!
Mini sausages – make easy finger food for older kids.
Rice cakes
Homemade muffins – Choose a baby friendly recipe with no honey and no added sugar besides fruit. You can freeze muffins and pull from the freezer anytime you need in a hurry.
Bananas
Granola bars
Satsumas
Cucumber and carrot sticks
Roasted Veggies
Thawed peas (from frozen) – Just take directly from your freezer and pack and go! They will need a short time to defrost to be ready to eat but the coldness will help keep everything else fresh too.
Tofu strips – Pan fry tofu 1-2 minutes each side, then cool and pack.
Bread sticks
Porridge pots
Cereal hoops
Cheese – you can grate or shred it into fine pieces before you fo for baby to easily grab.
Pancakes (with 3 ingredients) 1 ripe banana, 2 eggs, 1/12 teaspoons of coconut oil mixed together and cooked on a frying pan/skillet on a low heat. Once cooled they are ready to go.
Anything that is fresh, remember to leave on the aircraft or check the countries customs laws. For example, fresh food of any kind is NOT allowed into Australia or New Zealand.
FOODS TO AVOID
Avoid candy, lollies and chocolate etc as a hyper kid on the plane is zero fun! The only exception is for older kids (when the choking risk is low) with a lollipop for top of descent – in case they find the ear pressure uncomfortable.
Some airlines may announce that food containing nuts cannot be consumed due to a passenger with an extreme allergy, so do not bring them just in case you can not use. Obvious no gos include whole grapes, jelly cubes, marshmallows or anything that could bloke an airway or large chunks which could be a choking hazard.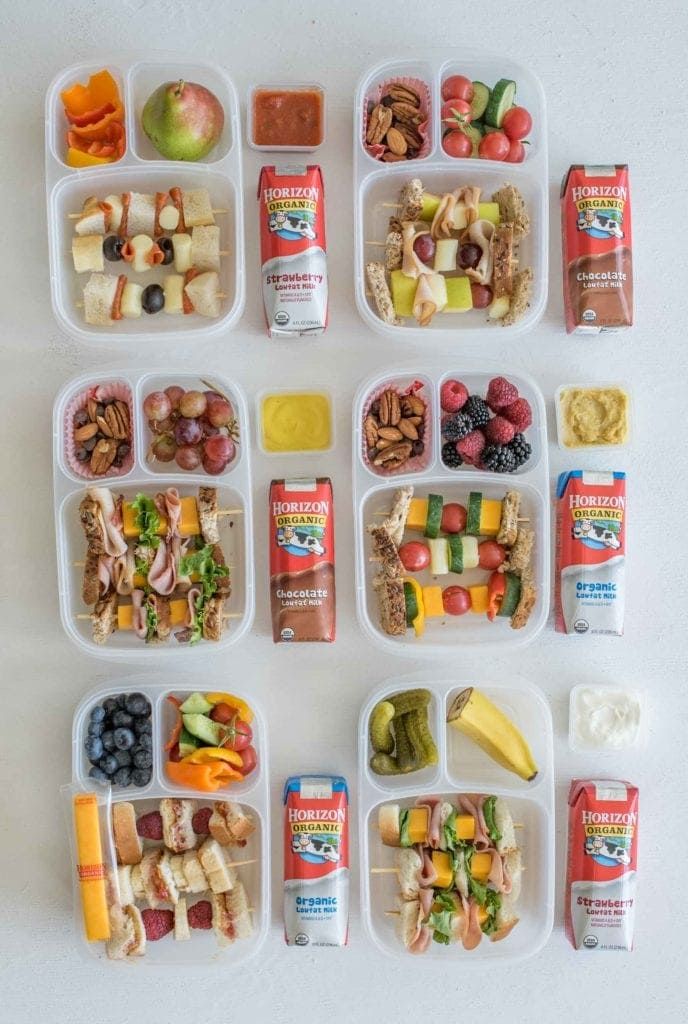 Remember many food products must be declared in certain countries. Always look at the customs card and if in doubt, bin it or declare it. I've always declared baby powder formula, even opened and have been allowed it. Countries like Australia will not let you bring any fresh produce in. Please check the latest customs laws.
PACKING FOOD FOR TRAVEL
Before you decide on the types of food for traveling, you will need to consider a few things:
How are you traveling?
Is there any cold storage available?
Can you easily get ice?
Have you enough food to cover delays?
What space do you have available in your case?
Always pack more than you think you'll need. Kids' love to snack when on the go!
Do you need portable travel blender for weaning babies or to make smoothies?
HOW TO KEEP FOOD COOL & HOW TO PACK BABY FOOD FOR TRAVEL
To keep the food fresh in my hand luggage, I take frozen gel packs from home AND empty Ziploc bags. Be aware some countries security laws may not accept icepacks/coolpacks/ gel packs to keep the food cool through security. Check at the check in counter if they are allowed and if you are caught out, pack the frozen gel packs in your suitcase and then use your Ziplocs to fill with ice from a cafe once airside and again from the crew onboard the plane. (If you are traveling within the USA or from the USA the TSA rules for baby food DO permit cool-packs and gel pack use in your hand luggage. They will also permit frozen food. The UK will also allow frozen gel packs to keep baby food cool only)

If I am unable to use a frozen gel ice pack in my hand luggage, I always pack a couple extra in my main suitcase – that way they can be frozen at my destination and be used on day trips from the hotel to keep food cool.

An insulated food bag can then be used to place everything in for your baby. Travel food is then ready to go!
BEST TRAVEL FOOD CONTAINERS FOR BABIES AND TODDLERS
When flying with baby food or baby milk, it's always best to first check airport security rules first for the types of travel baby food containers you can use – as they can differ.
Where some airports will allow flasks, others won't and some do prefer clear containers for transporting breast milk. eg at London Heathrow, "At London Heathrow Baby food or baby milk: breast milk can be carried in the cabin; when it is stored in a clear, transparent container or bag. Flasks cannot be permitted."
When you are packing travel food, especially homemade baby food, it's harder to get replacements, so to avoid tears and tantrums, never put all of one type of food in once container, but spread it out over two, just in case of an accidental spillage. If your baby is doing baby lead weaning (BLW), or you have a toddler, it's definitely easier to give them just a small amount at a time. For older children, Bento Boxes work well as you can pack a selection of items and keep it all in one place. Here are some of the best travel food containers for babies, toddlers and older kids.
Bento Boxes: You can buy great 'bento' style organizer boxes which can hold a variety of travel snacks for older children.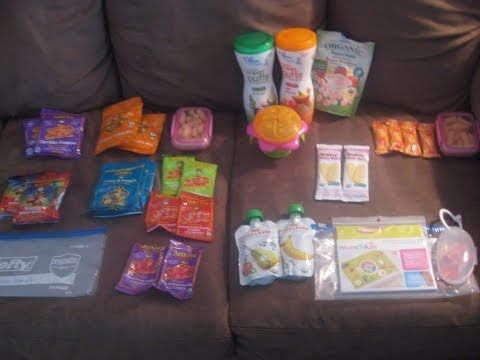 These basic stackable Bento Boxes are affordable and fit about 1/2 a cups worth of food in each section.
Snack Catchers: Munchkin snack catchers are great to stop toddler and older baby spills on the go. They will get plenty of use whether you are on a long road trip with kids, an outing to the park or on a flight.
Collapsible Snack Containers: Collapsible snack containers are great for travel for obvious reasons, they save space!
Reusable Pouches: If you make your own baby food or want to fill with yoghurt, smoothies etc, these re-usable pouches are perfect for traveling with baby food.
HOW TO PREPARE BABY FOOD WHILE TRAVELLING? 
Preparing baby food while traveling is not as cumbersome as you may think. Whether you are on a road trip with a baby or need to whip up something homemade in your hotel room, you can use things from home to help. Hotels and restaurants are often used to such requests and will help, but if they are busy or where you are staying doesn't have round-the clock room service, then bringing a small portable rechargeable blender can be a lifesaver to puree some veggies and fruit quickly.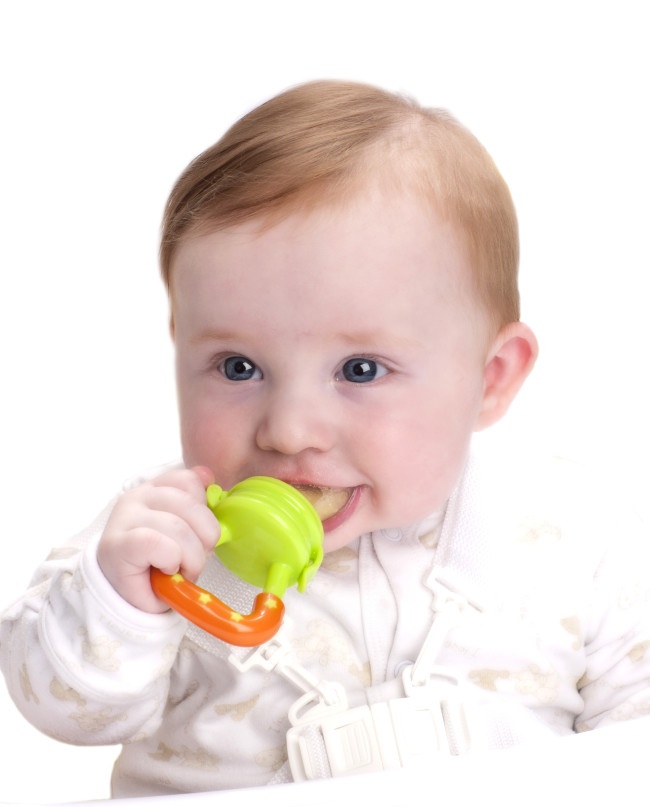 If you don't want to pack a portable blender, then whole foods like bananas, ripe pears, mangoes or avocados can be mashed up immediately wherever you are to make instant baby food while travelling.
Once out about food can be kept warm in an insulated food jar or thermos which is great if you are for a day trip or excursion. If flying, check first as not all airport security will allow flasks.
OTHER USEFUL ITEMS FOR TRAVELING WITH BABY ON THE GO
Bibs – a wipe clean bib is ideal for on the go.
Baby Wipes/Washcloths
Travel Booster Seat
Safety Tips When Feeding On The Go
Do be mindful of choking as you would at home. It is harder to feed in an airplane seat, but try and keep a good view of babies face whilst you are feeding them. If they can sit in someone elses lap, this can help. Wherever you are, keep them sitting upright whilst eating.
Pin these tips and travel baby food ideas for later?
If you have enjoyed this post and found it useful, here are some ways you can say thanks and support Flying With A Baby 
1.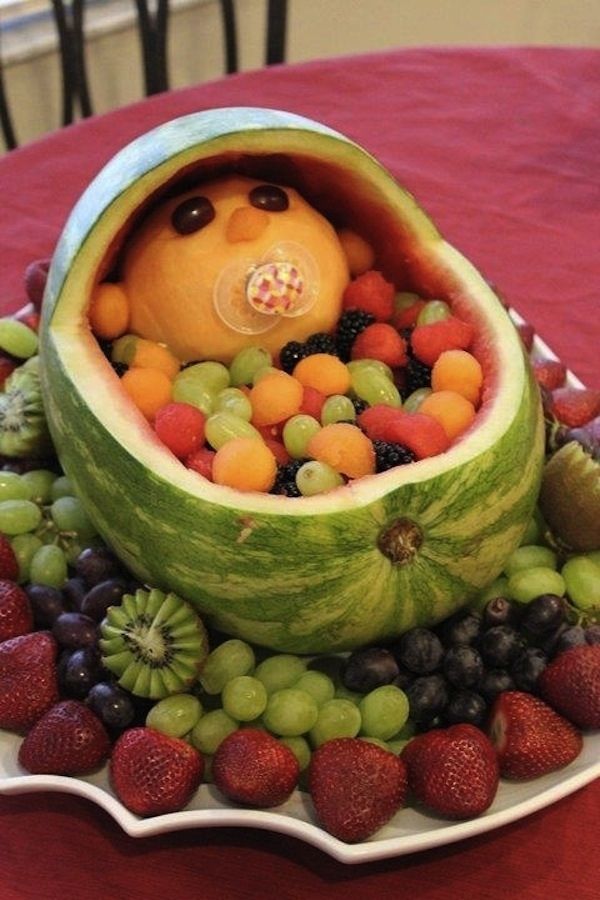 Click here to buy me a virtual coffee (thank you so much!)
2. Join our  Family Travel Forum: TRAVEL WITH KIDS WORLDWIDE Facebook Group here which includes lots of ideas & tips for things to do, places to visit around the globe and more with input from members who live or visit these places regularly.
3. Click here to sign up for the latest family travel tips, guides and competitions. 
3. Share this post with your friends. 
4. Follow Flying With A Baby on the following platforms for exclusive content :
Thank you for your support as always. 
Sharing is caring!
Easy and practical baby led weaning travel food ideas for babies 6 months & up
*This blog contains affiliate links, please see our disclosure policy for more details.
It's summertime and guess what… no one wants to have to stay inside when it's beautiful and sunny out! 
That being said, when you have a BLW baby, sometimes the hassle of figuring out what to feed them while traveling, or on-the-go, seems like it's more work than it's worth. But it doesn't have to be stressful!
I've got a list of easy, MINIMAL MESS and portable baby finger food ideas you can pack as a snack, or combine to make meals. Keep reading for 12 easy options for baby led weaning foods while on-the-go!
I know how hard it can be to think of what to feed your baby when traveling, on the road, or out having fun at summer activities. That's why I came up with this list – I'm all about making things easier for you!
These foods work whether you're on a plane, at the park, or at a restaurant. While the occasional purée pouch will always have its benefits (hellooo convenience and mess-free eating!), packing whole foods means that you don't have to deal with wrappers and mess.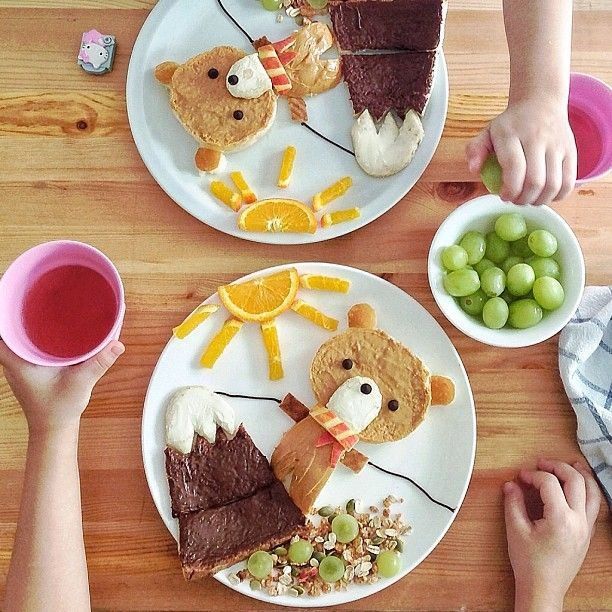 Plus, you'll be continuing to expose your baby led weaning baby to a variety of real food, real flavors and advanced textures. 
I'm a big proponent of minimizing processed foods for babies (and adults!) as much as possible, as well as keeping those more advanced texture exposures coming. I FULLY understand that it's hard – time doesn't allow for it sometimes – and that a bit here and there won't hurt. 
But helping you keep it top of mind as you navigate this world of feeding your babe is my job, so this list will hopefully help take away the guesswork as to what can fit into this category of foods.
Travel Food for Babies should be mess-free!
The above is definitely not a scenario you want to get stuck in when out and about with your baby! While it's super cute and funny when it happens at home, this is less than ideal on a plane, or in a restaurant, for example. 
That's why, in general, most people are looking for mess-free foods (or minimal mess… nothing is really mess-free with baby led weaning).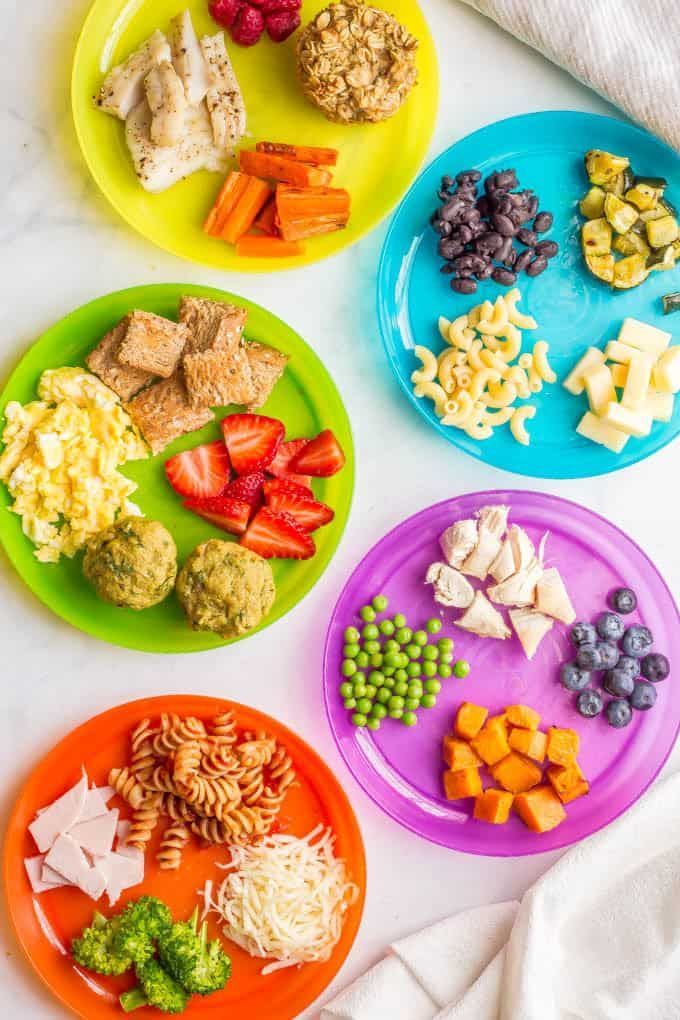 For this reason, I like to recommend avoiding anything with sauce, that's in a casserole type format, or anything that requires a utensil unless you're feeding the baby yourself (and they let you). Think yogurt, applesauce…that type of thing. 
Nothing is more messy than a baby refusing to let you spoon feed them and then dunking their hands into a container of applesauce!
And while I know moms love to be prepared for the worst – and often pack more for an outing than is needed. Let's save those extra clothes for blowouts…those happen when you least expect it and you don't want to have wasted your spare outfit on a messy meal!
So here's some examples. If you pack meat, make it plain chicken. If you pack pasta, keep it plain with no sauce to minimize mess. If you pack fruit, opt for a banana or freeze dried varieties over messy ripe berries. That type of thing.
With that being said, here are my go-to baby led weaning travel foods.
The best travel baby food options for baby led weaning
One thing I want to make sure you keep in mind is the age and development of your baby.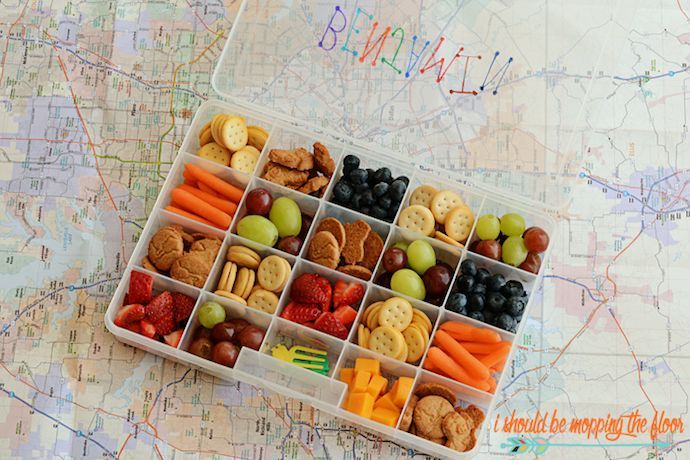 Some of these options are going to require pincer grasp…so if your baby is just starting out on solid foods, they won't be ready for these options yet. 
Make sure you choose the options that are in finger shapes so they aren't struggling to eat, because this will just end in frustration for both of you. If your baby is a bit older and already has their pincer grasp developed, or is practicing it, any of these options will be a good fit!
Boiled Eggs
Keep in a container with an ice pack and feed the baby anywhere! Provides an easy source of protein for babies, and healthy fats.
Cooked Pasta
This is perfect as an easy snack or meal idea on the go. Pair the pasta with cheese or beans for a full meal! You can also opt to pack pulse based pasta, such as chickpea pasta for an added protein boost on its own.
Banana
Nothing beats a food that comes in its own packaging! Need I say more?
Canned Beans or Chickpeas
No need to cook! Just rinse, dump into a container, and go! I like to buy ones that are canned with a BPA free lining, and that have no added salt, especially when offering to babies because we need to be a bit more cautious when it comes to salt for babies (but I don't want you to panic either, just give them an extra rinse and monitor salt intake over the rest of the day/next day to balance things out).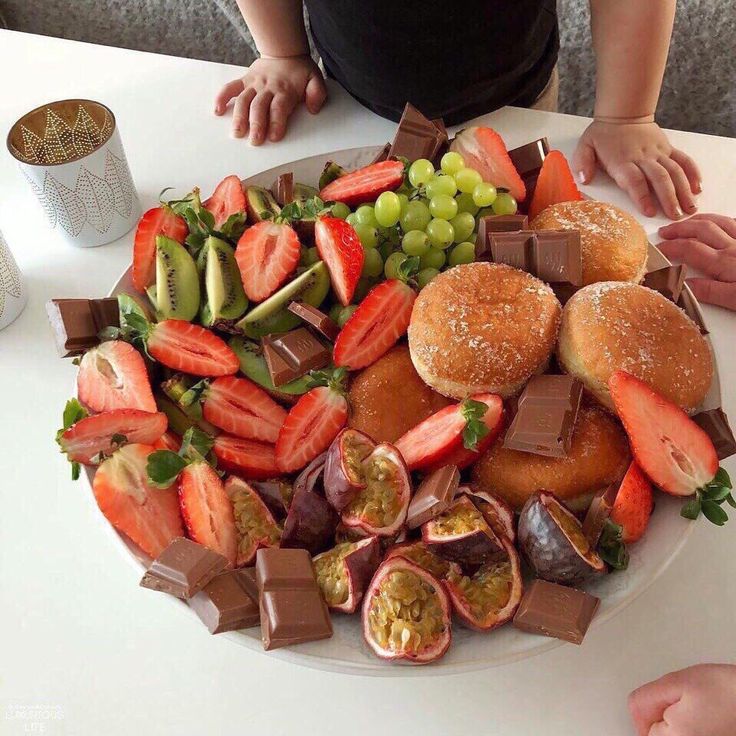 You may want to slightly smush chickpeas before offering, just to be extra safe. Depending on your baby's skill level, and how soft they are, they can be a choking hazard.
Shredded Cheese
Cheese is a great source of protein for babies, as well as a good source of fat – both of which babies need for proper growth and development. And as an added bonus, it's usually a favorite amongst most babies! 
Please note that I'm recommending shredded cheese, not slices. Slices can be a choking hazard for babies, as it can be difficult to cut the cheese in a thin layer so it won't pose a risk. Therefore, shredded is best, especially in the beginning as you just start baby led weaning. Watch this video below for more info on how to safely prepare cheese for babies.
View this post on Instagram

A post shared by Edwena 🙋🏻‍♀️| Dietitian & Mom (@mylittleeater)
Freeze Dried Fruit
Like I mentioned above, fruit is a great option, but you're gonna want to stick with mess-free varieties! 
Freeze-dried berries are an excellent source of vitamin C, and therefore pair nicely with beans to boost iron absorption – something babies need a lot of! And if you pair that with the pasta and shredded cheese, you have all the pieces of my FFP+P rule for a complete, balanced meal that's perfect for baby led weaning! 
While freeze-dried berries are great for this, fresh berries are not great from a mess-free perspective.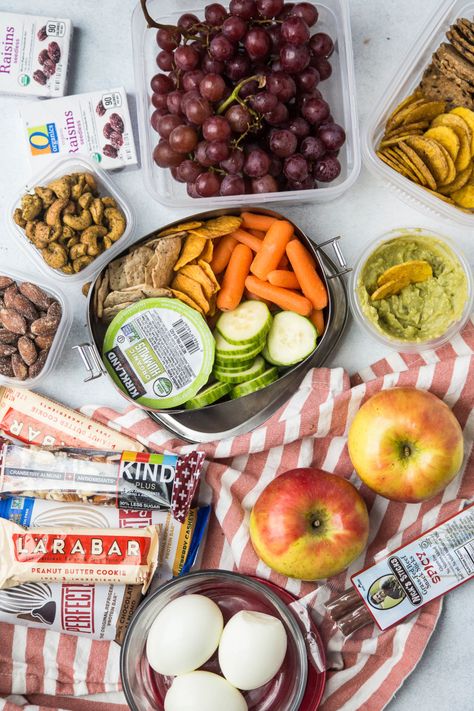 So, freeze-dried fruit for the win! It will literally hold up in any weather (no need to pack a cooler), and is mess-free!
Baby Led Weaning Toast Strips
Super easy for on-the-go! Just toast bread and cut into thin strips – coat with a bit of butter to soften them up slightly. But, for the sake of mess-free travel foods, avoid things like nut butter or hummus, unless you're able to wash up somewhere! 
Remember, fresh, untoasted bread is a choking hazard. If you're looking for more info on toasting bread for your baby and serving it in a safe manner, check out this post all about toast toppings for babies and toddlers.
Roasted Veggies
Sounds complicated, but I'm actually going to suggest that you keep a bunch of these prepped ahead of time for easy meal ideas throughout the week. I personally always keep some on-hand in my fridge for snacks or quick meals. I make a big batch a couple times per week, and pull from it as needed.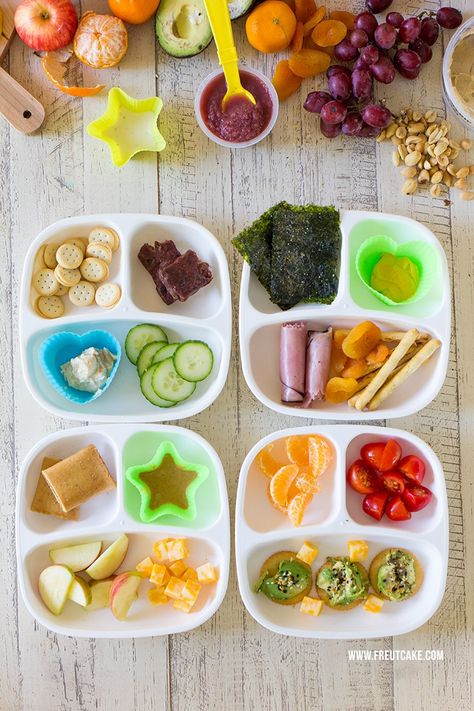 If you're able to set aside the time to meal prep these (listen to my other fav meal prepping tips here) then there's nothing easier than just putting these in a container and offering them to your baby, any time of day. 
Some good veggies to try are bell peppers and zucchini. I'd avoid things like roasted sweet potato because it becomes so mushy that your baby will end up with orange mash all over them!
Baby Pancakes (only 3 ingredients!)
Ok, this one involves some cooking, but I swear it's easy!
Mix together 1 ripe banana, 2 eggs, and 1 1/2 teaspoons of coconut oil. Scoop batter into a skillet and cook on low-medium heat until lightly brown, flipping once when you can see bubbles along the outer edge. Let them cool, cut into strips, and pack into a container. There you have it – simple, baby banana pancakes for on-the-go!
Fresh Fruit
I know this goes against what I just said above, but hear me out. There are fruits that are less messy that you can bring.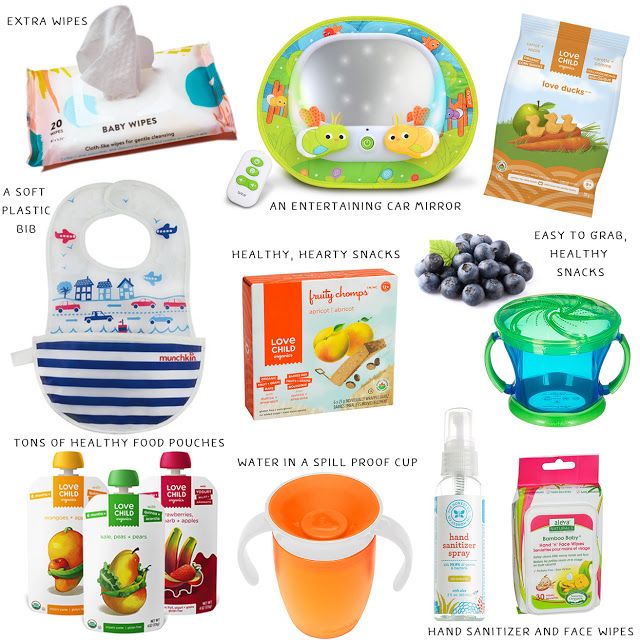 Stewed pears or apples would be my top choice – no staining! You can also do kiwi wedges, plums, or oranges. These may be ever so slightly messy in that there may be a bit of fruit juice running on your baby's hands, but nothing a baby wipe can't handle.
I stand by my comment that fresh berries are just too messy – mashed bits of berry plus juice that stains…no thanks! But if you're feeling risky – go for it!
Tofu Strips
Another super simple iron and protein source for your baby! You have two options here… 
Pan fry tofu for 1-2 minutes on each side. Include a bit of flavor in there too for your baby, try some turmeric, dill, or paprika. Let cool, and pack in a container to go! 
I love using Soyganic smoked tofu as another option – it's non-gmo, organic and there's no need to cook it. Just slice it, pack, and go. It doesn't get any easier than that!
Tofu is my favorite to-go protein! It's the perfect texture for a baby, no crumbly mess, and offers lots of calcium and protein! Plus, pair it with a fruit high in vitamin C, like some freeze dried strawberries, and you've got a great source of iron too!
Thawed Peas (from frozen)
No need to cook these! Just dump some frozen peas into a container and let them thaw out over a couple hours until ready to eat.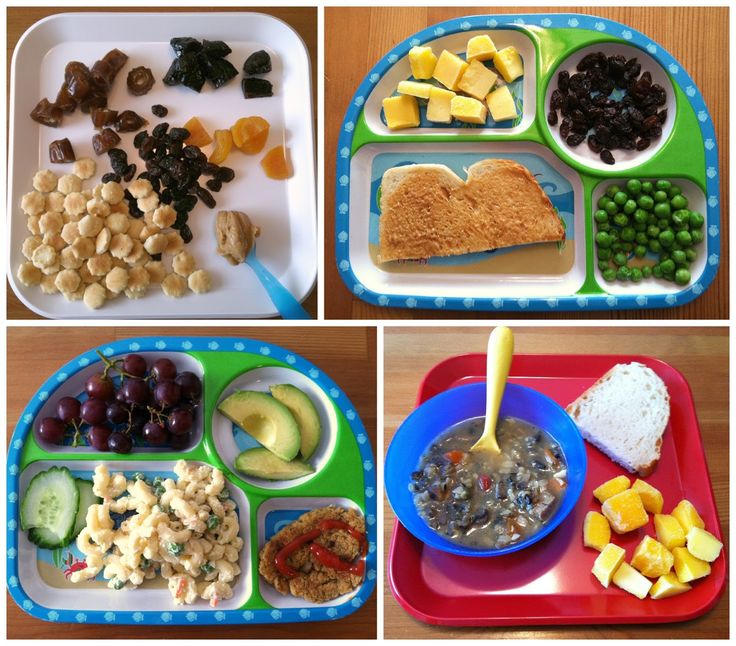 Plus, the cold peas keep everything else you pack nice and cold too. Fast food at its finest!
And I know what you're thinking…peas need to be mashed right? No, they don't. They're actually not considered a choking hazard because they're so soft and are so easily mashed in your baby's mouth. It's round, hard foods that you want to look out for, think like grapes. But if it makes you feel more comfortable, there's no harm in giving them a quick squish before offering them to your baby.
Homemade Muffin
One more yummy option is a homemade muffin, or mini muffins, – and I've got two ideas for them.
Option 1: Bake a tasty pastry muffin for your baby.
Choose baby led weaning recipes with no honey and no added sugar, besides some fruit. You can even freeze muffins and pull them from the freezer anytime you need one in a jiffy. One of my favorites, that's popular with toddlers too, are shrek muffins – check out the recipe here.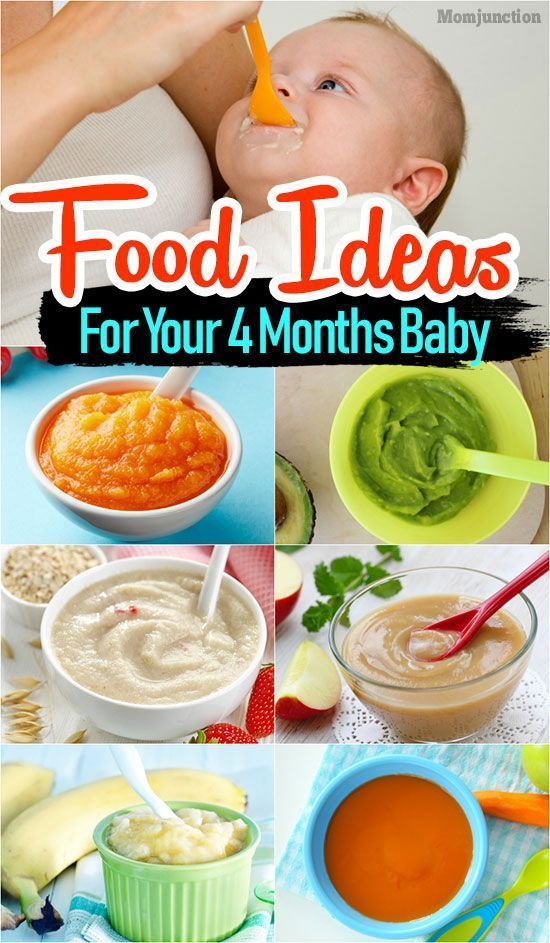 Option 2: Egg muffins!
These are also great to keep in the freezer and pull out when you need them. I have a recipe available in my 60 Day Baby Led Feeding Meal plan – take a look here to get access to over 80 baby led weaning recipes perfect for your baby and family! Now, with this option you will need to pack those in a cooler, but there's no mess and tons of nutrition so they make one of the most perfect on-the-go meal ideas!
Travel Baby Food: Top Tips
Now that you have some meal ideas for what to feed your baby while on-the-go, let's go over some of the other important details.
What About Food Safety for Travel Baby Food Options?
While you absolutely need to consider whether a food needs to be kept cold or not, you don't need to worry about serving it cold or hot. Don't stress if you can't heat some of these foods up, room temperature is fine. 
With the exception of maybe the eggs, although I've definitely seen toddlers eat eggs at room temperature, as long as you follow food safety rules, they're fine to eat that way.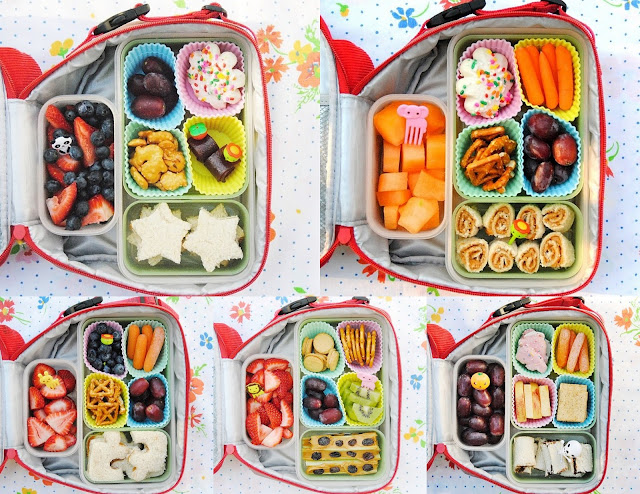 Which leads me to my next point. If you're out for more than 4 hours, or you're traveling in the heat, make sure you throw an ice pack in your bag to preserve the food for longer. Babies are more susceptible to food borne illnesses, so you don't want to take any risks with their food, just pack the ice pack (or frozen peas).
How Many Finger Foods to Pack for Baby Led Weaning While Traveling
Something to keep in mind when traveling with a baby led weaning baby (or any day, even at home), is that babies don't need snacks between 6-10 months of age. After that, they need no more than 1, maybe 2 solid food snacks. 
Check out my schedules for how many meals to offer based on their age, including milk feedings as well, here.
This means that if the time comes and your baby is hungry, breast milk or formula will continue to do the job most times! It may just be main meals, and as mentioned, 1-2 solid food snacks (maybe one mid-morning and one mid-afternoon) that you offer as they get closer and closer to one year of age.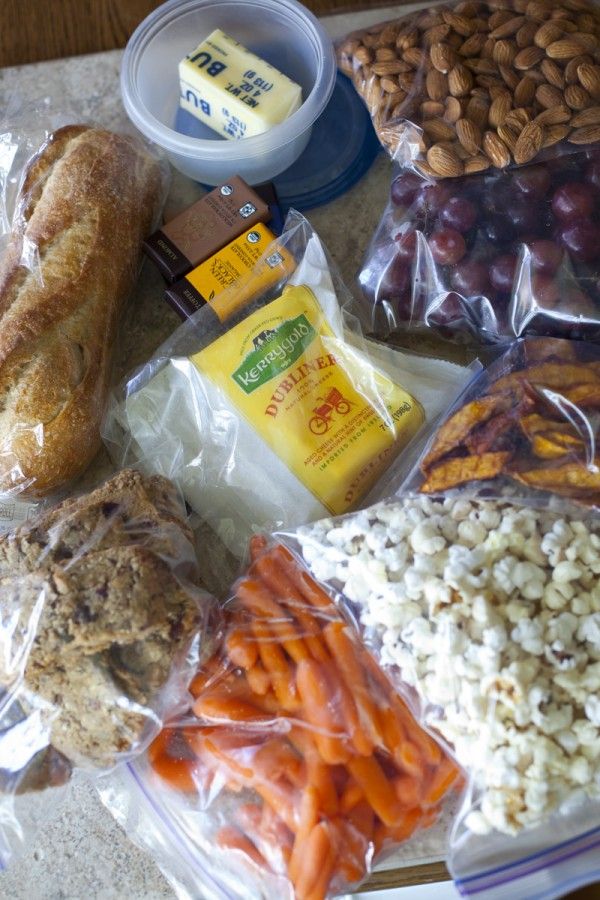 So, really you don't need to pack very much, especially if you're just starting your baby on solids. I'd go with a few pieces of each food that you're bringing per meal. And remember, if they eat all of it and they still seem hungry – don't fret! Breast milk or formula can fill in this gap for now. They won't starve, and it won't cause any confusion or anything else you may hear – promise.
What to Bring (Besides Travel Baby Food Options)
As much as we prepare for no-mess meal ideas, we also need to prepare for our baby to surprise us and make a mess anyways…it's just what they do! So make sure you also pack…
Bibs – long sleeved ones are the best for keeping clothes clean
Baby wipes or washcloths
A silicone suction mat (this is helpful to keep food contained as much as possible in one place)
Silicone plate with a lid to store all the food – these Bumkins ones are my favorites
Travel Booster Seat
Safety Tips When Feeding BLW Baby On-The-Go
Feeding babies comes with a risk no matter where you are, or what type of feeding you're doing (purées or baby led weaning).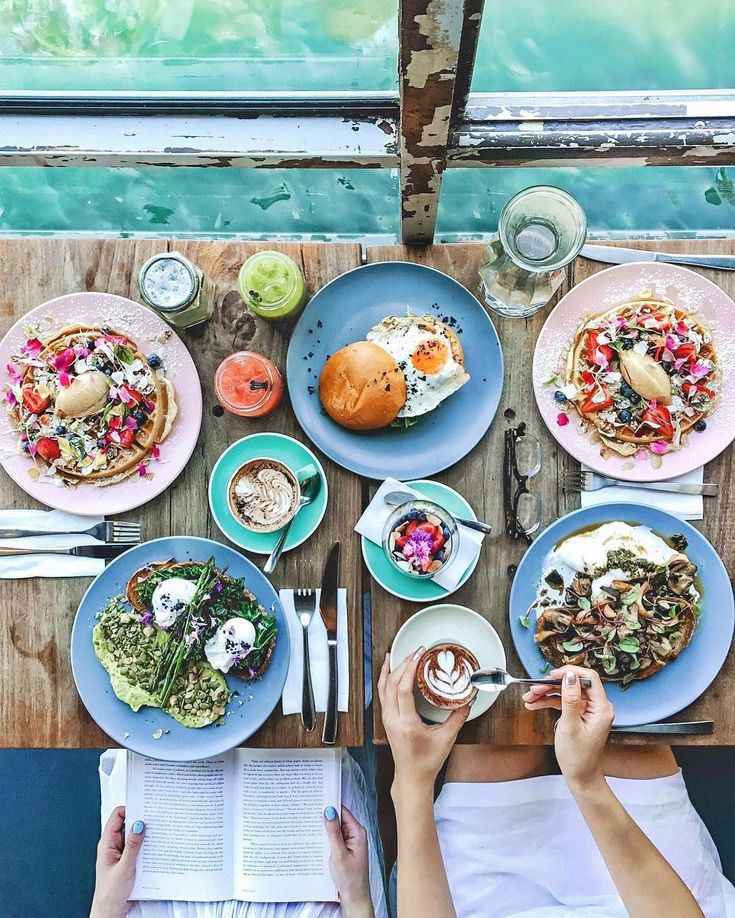 That being said, when on-the-go, you should be extra careful of choking, especially if your baby is not seated in a proper highchair, or is moving around while eating. Both of which are likely when you're out and about doing fun things – it happens! 
Here are my major tips to keep in mind…
1. Seat baby in someone else's lap, if possible.
That's right, let grandma or grandpa get some snuggles while the baby eats, because choking is usually a silent occurrence. This way, you have the best front view of your baby eating to make sure you catch anything happening right away in case, God forbid, they begin to choke. 
That's why I recommend having someone else hold them in their lap while you do the feeding, so you can watch them better that way.
It also helps if you're prepared ahead of time by taking an infant CPR course. Our favorite online option is by Safe Beginnings – it's taught by a certified instructor and child safety expert, so you're getting the best info available to be prepared for the worst case scenario.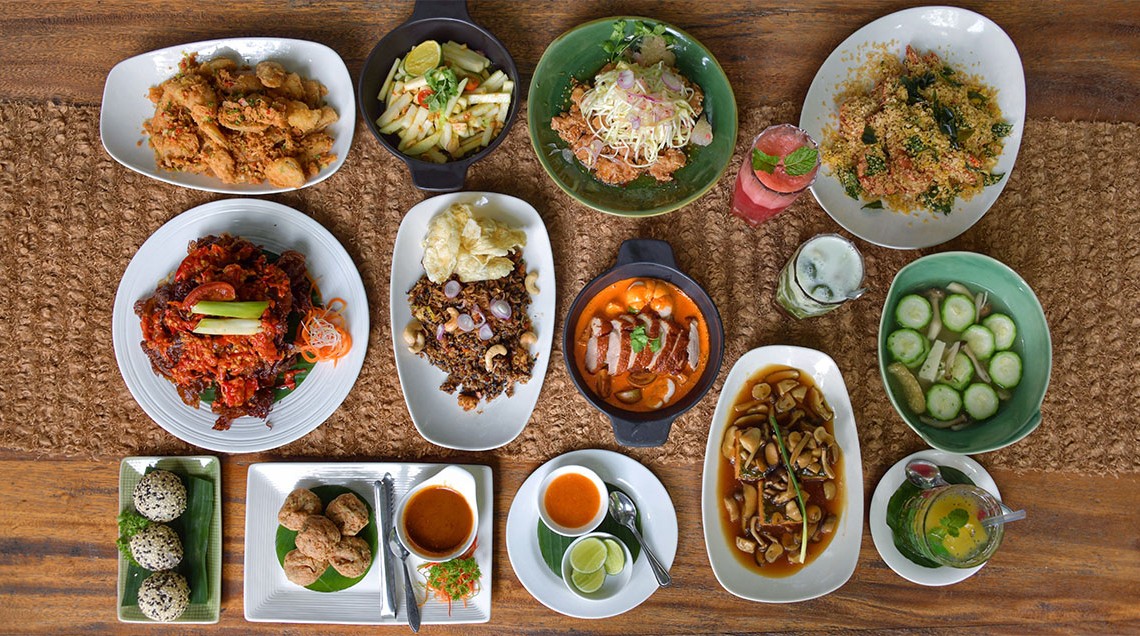 Take 20% off with code MYLITTLEEATER and enroll here!
2. Pull over before feeding in the car.
If required to feed in the car, try and pull over while feeding. Feeding in a car is not my favorite, but I know that sometimes it's just unavoidable. A moving car is even more of a risk, so if you can, pull over first before offering food. 
Feeding while in a moving car can increase their choking risk as bumps and turns can cause babies to lose control of the food in their mouth making it more likely to become lodged in their throat.
And then you have to find a safe space to pull over to have enough room to perform any kind of maneuver on your baby, which takes up precious time, and that's not a panic I want you to experience ever.
My second point on this is that I really don't recommend feeding in a car seat, if at all possible, anyway. Again, your baby is not in the correct position for feeding, they aren't fully upright. This means that their airway isn't fully open, which again, can increase their choking risk.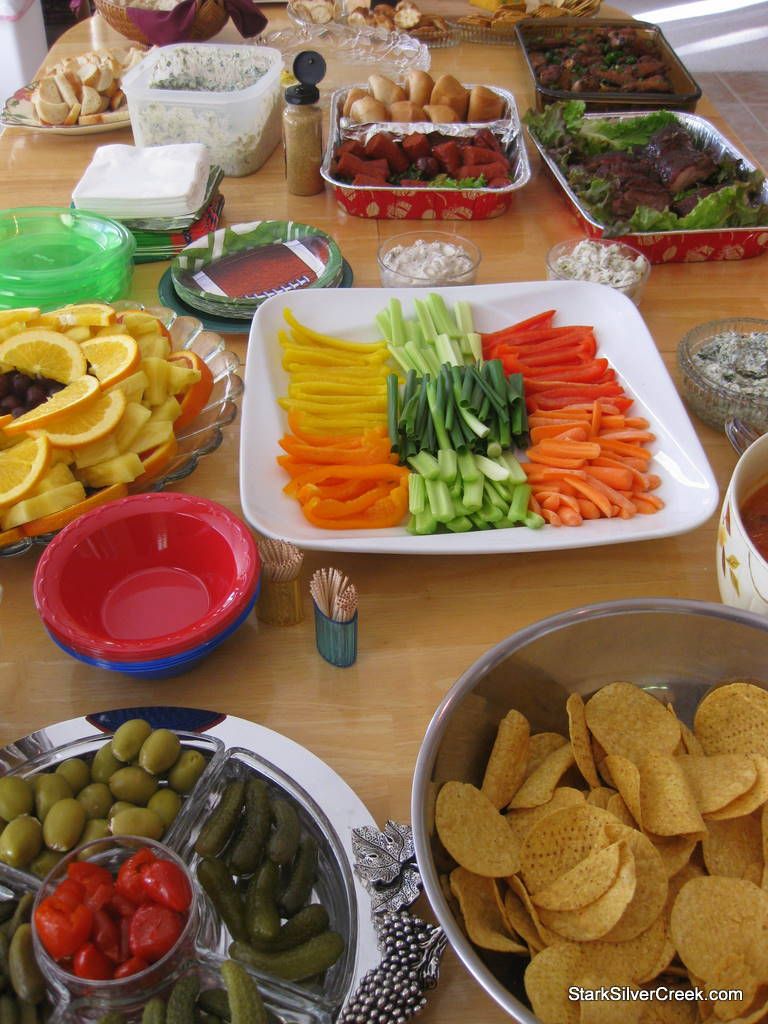 Instead, try to find a safe place to park where you can get out of the car to stretch your legs, and take your baby out to sit on someone's lap to feed. At least this way they're able to sit upright and have an open airway.
3. Avoid feeding in a stroller.
I think we're seeing a theme here, but again, keep them sitting upright. So if a highchair isn't available, someone else's lap is the next best option as opposed to a stroller, car seat, etc.
Ok – there you have it! Keep things simple, remember that fast food can mean simple whole finger foods from home, and enjoy your summer out with your babe!
Want to learn how to feed your baby led weaning baby all these foods mentioned in this post, and more? Check out my Baby Led Feeding online course for a complete walk through on starting solids, including videos that show how to safely serve all foods like a pro!
Pin it to save for later!
how to feed children on the road - magazine Behind the wheel
Children have their own opinion on this matter, but you and I must find a compromise between "feed" and "do no harm.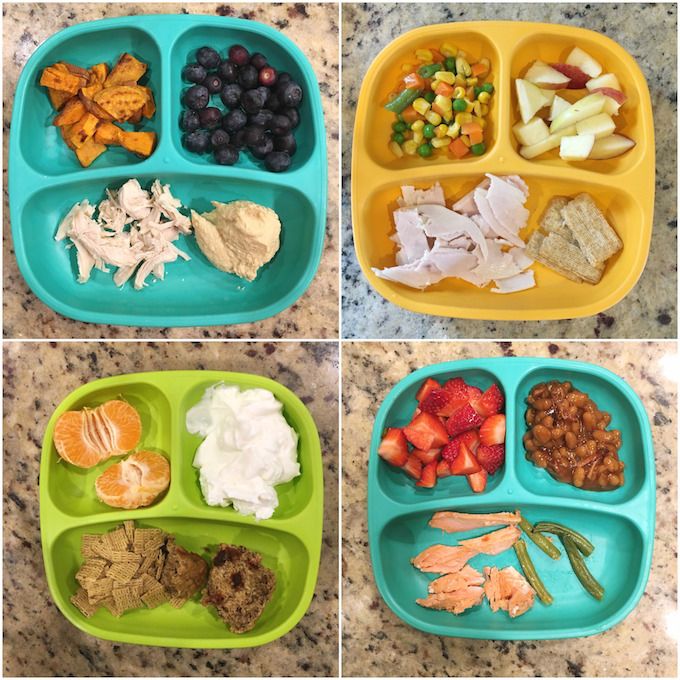 " This is all the more important during the pandemic and the hot season.
It's hard to imagine a family summer vacation without trips to grandma's in the village, to the dacha, to a picnic, to the forest for mushrooms, or to the sea across half the country. When traveling with children, you will have to "refuel" them with "fuel" much more often than a car with gasoline.
The diet during a trip depends not only on the age of the child, his health and the financial situation of the parents, but also on the distance of the trip. When going to the dacha, grab water and, for example, cookies / apples in case of traffic jams. An excursion to another city (and a trip over three or four hours) will most likely require a stop for lunch.
Chew in the cabin?
Related materials
10 ways to entertain your child (and yourself) on the road
It is easier and more difficult with older children who eat ordinary "adult" food than with infants.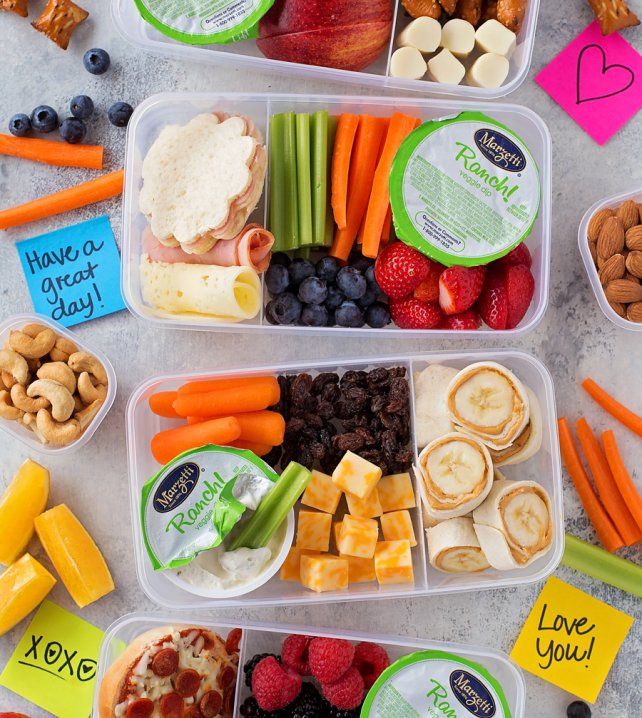 By experience, only those who are prone to seasickness suffer from lack of appetite on the road. Lucky people who don't know what motion sickness is, take a road snack as an opportunity to pass the time, knock extra ice cream/chocolate out of their parents, or try something new.
Advice: don't follow the "blackmailers" and don't let them chew anything while driving: you can choke, bite your tongue, bleed - in general, hurt yourself. And, by the way, to force you to unscheduledly spend money on dry cleaning of the salon. And we definitely don't need crumbs on the seat and sticky fingerprints on the windows.
And in the cafe?
If you decide to refuel in a cafe, you should not choose heavy fatty dishes, minced meat, salads with mayonnaise. It is clear that many people prefer to eat fast food on the road. OK, but keep in mind that it's much safer to grab a bite to eat at a well-known chain place than a tasty-smelling shawarma. And in any case, sweet soda should be left out of brackets.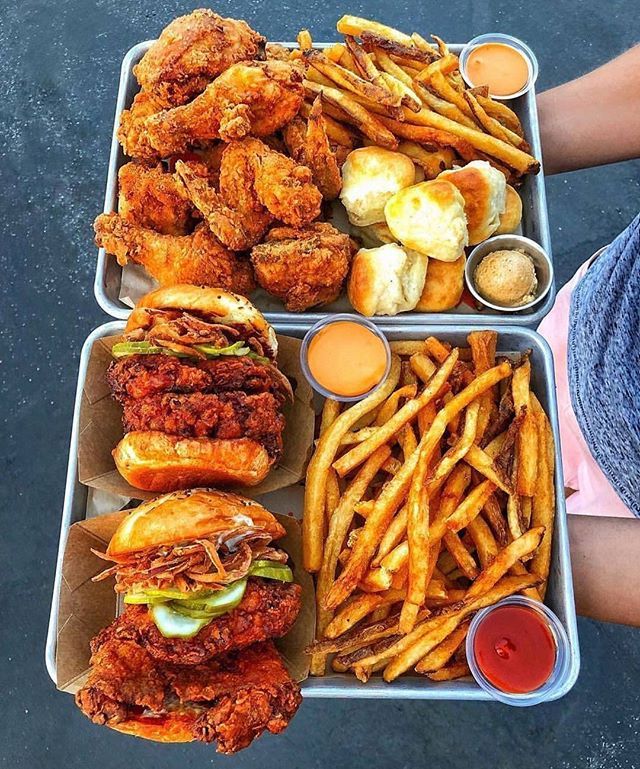 Doctor's recommendations
Elena Shabanova — children's nutritionist, nutritionist, healthy lifestyle consultant:
— Feed your children in a balanced way even on the road. The main strategy is not to take sugary snacks and drinks. As a result of insulin surges, the child becomes capricious, it is difficult for him to sit still, he will constantly want to eat and again ask for fast carbohydrates.
Dairy products eaten in the car/bus always give bloating and colic, chips and fast food load the pancreas.
Don't overdo the nuts, they are quite hard to digest food - a handful a day is enough.
Try to add vegetables and lettuce to every snack if you can buy them along the way.
Before the trip there?
If the child is not seasick, the answer is obvious. A light breakfast that ends half an hour before departure is a great solution.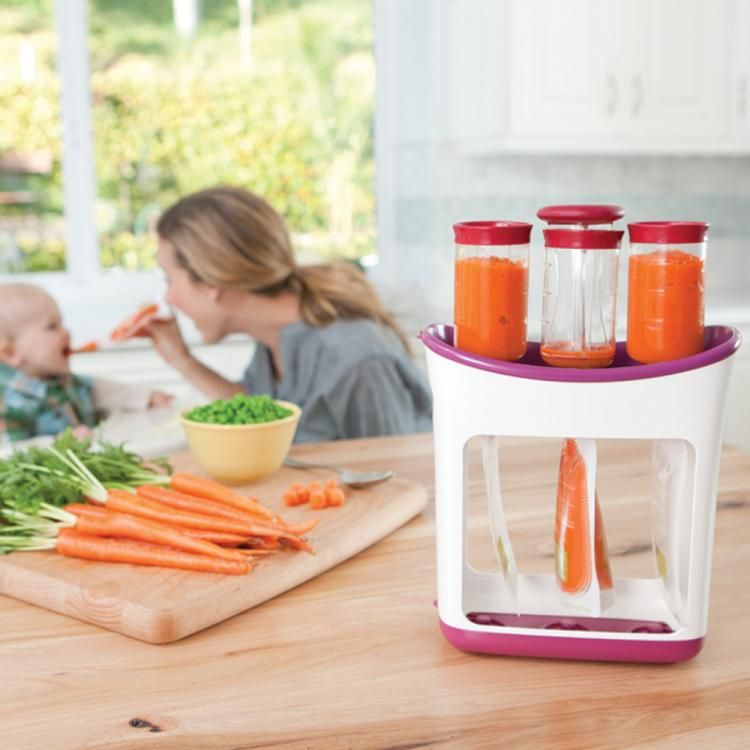 If you leave in the evening - a full lunch. Include proteins, fats, and whole grains in this meal. But it is better to refuse soup.
What to eat/drink to prevent seasickness?
It is traditionally recommended to drink acidified water. Small sips, not allowing the child to drink a large amount at once, to prevent vomiting. You can put a sour apple in a nibbler for a baby, and let an older child suck on a slice of tangerine.
What is there at bus stops?
Related materials
The wife and child are swayed in the car. 11 ways to avoid the problem
Stock up on healthy snacks from home as much as possible: nuts, carrots, cucumber, apple, whole grain bread, instant cereal (such as flaxseed) without additives, dried fruit, coconut oil or ghee (can withstand storage without refrigeration), do not forget a thermos with herbal tea or decoction of chicory / rosehip.
If the path is not short, buy sliced ​​cheese, vegetables, leafy greens in shops along the path, but not products from the "bad" list below.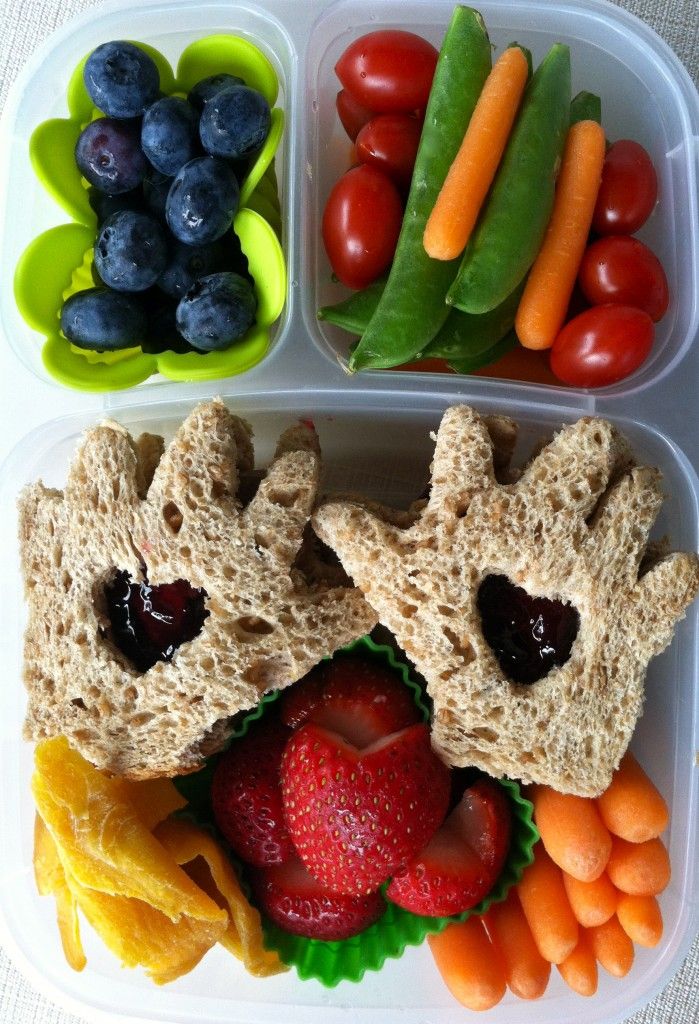 And of course, be hygienic.
What can and can't you eat and drink on the road?
Food
You can

Sandwitches on whole grain bread

Nuts

Dryflakes (including for adding to porridge)

Meat and vegetable puree (baby food)

Soluble porridge without additives

carrots, cucumber, apple, bell pepper, chopped with sticks

You can't

Sweet snacks

Chips

Fastfood

Across the milk milk and milk milk, except for breast milk and milk milk and milk. mixtures (cheese - with caution)

Meat products, sausages / sausages

Doshirak / mashed potato concentrates

Prepared fruit purees with added sugar
Drinks
You can
Romashka tea (Any rebel tummy)
RISROT (there is a soluble)
9000 9000 9000 9000 9000 9000 9000 .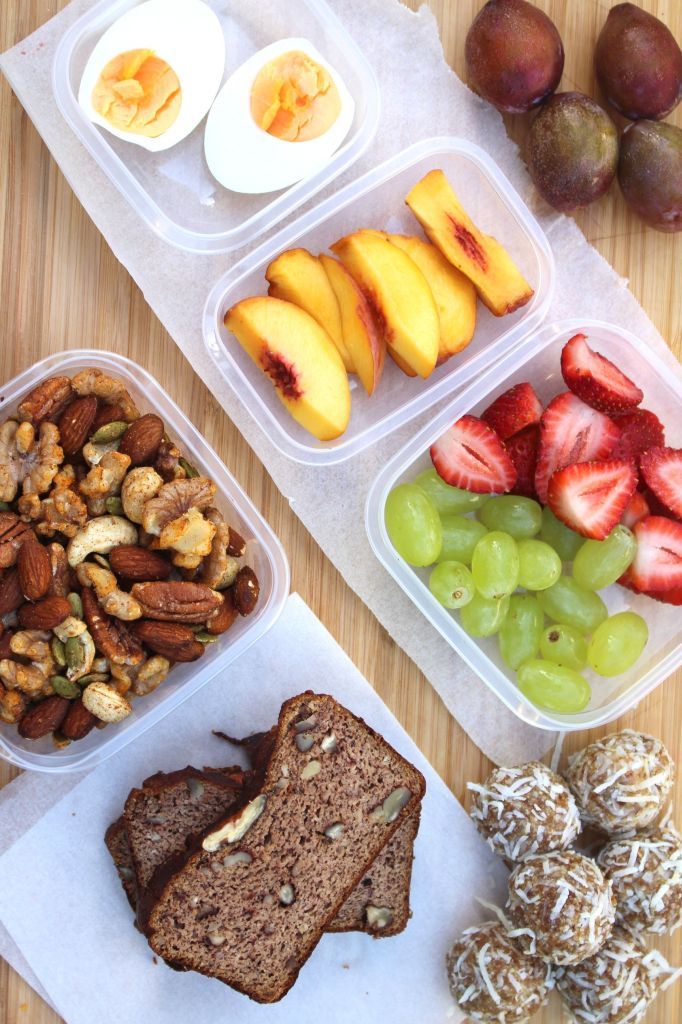 lemonade
Kefir
Packaged juices
Personal experience
Olga Kuryanova constantly travels with Ilyusha (4 years old) to a dacha 40 km from Moscow, to St.
- Our boy in the car (Mitsubishi Outlander) can get sick, especially in traffic. Therefore, we try to leave early, when there are fewer cars on the roads, and traffic jams, as a rule, do not happen, and Ilya can sometimes sleep - he does not rock anyone in his sleep. We don't eat in the car, we prefer a roadside picnic with ordinary homemade food: sandwiches, apples (especially dried ones) or other not too sweet fruits, tea from a thermos. If the road is long, we stop at a cafe. We try to choose simpler dishes: pasta with cheese, mashed potatoes with boiled chicken, cucumber salad, compote. We have already seen that such food is well tolerated on the road.
When Ilyusha was a baby, a plastic bib with a curved edge helped us a lot: the car is clean, the clothes do not get dirty, and the child seat is in order.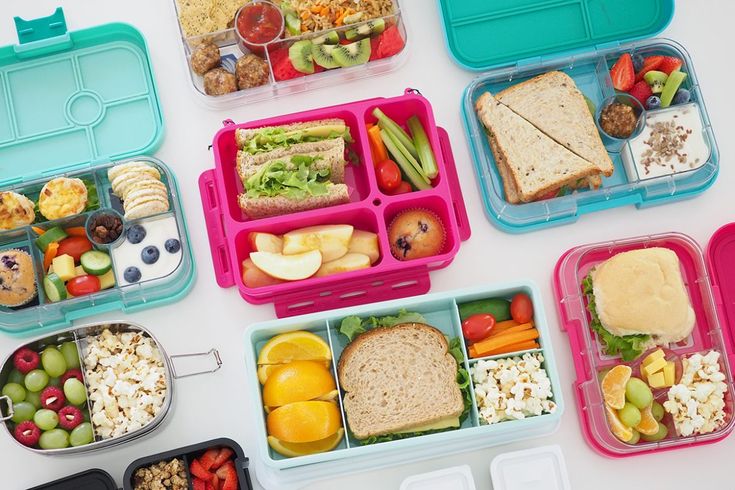 But a couple of strong plastic bags from the "fountain of spray" are always ready!
Mom's life hack
Related materials
You won't be distracted: 8 useful car accessories for kids
If there is no refrigerator bag, put the sandwiches in a tight bag next to a plastic bottle of water that has been in the freezer overnight. For half a day of cold from this "refrigerant" is usually enough even in the heat.
And a jet of cool air from the climate system deflectors can be directed to a bottle of drinking water.
Photo: Instagram, depositphotos
Healthy food for a child on the road cafes and other dubious service. We bring to your attention a list of products from which everyone can choose something for themselves, focusing on their taste. Choose healthy food for your child on the road and the trip will bring positive emotions!
Fruits and vegetables.
It is best to take bananas, apples, pears and tangerines - all these fruits do not require special cleaning, do not leak and do not spoil for a long time.
In addition, bananas are high in calories and, together with some kind of dry biscuit or bagel, can replace breakfast for you and your children.
Cucumbers and bell peppers are among the most popular vegetables; as a rule, these vegetables do not deteriorate even during long-term transportation.
In second place among vegetables are tomatoes, it is convenient to take them on the road already cut, in special bowls, though you need to eat them first.
Fruit bars, nuts, dried fruits
Supermarkets now have easy access to muesli bars and all sorts of nut and fruit platters that can support you on the road, just remember that nut platters should be without salt content.
Eggs
Hard-boiled eggs have always been an indispensable food item on a long journey, for example, by train.
Meat, chicken, sausage
If you take meat products with you on the road, you should remember that all these products are perishable, and in order to avoid food poisoning, you need to know certain rules for their preparation.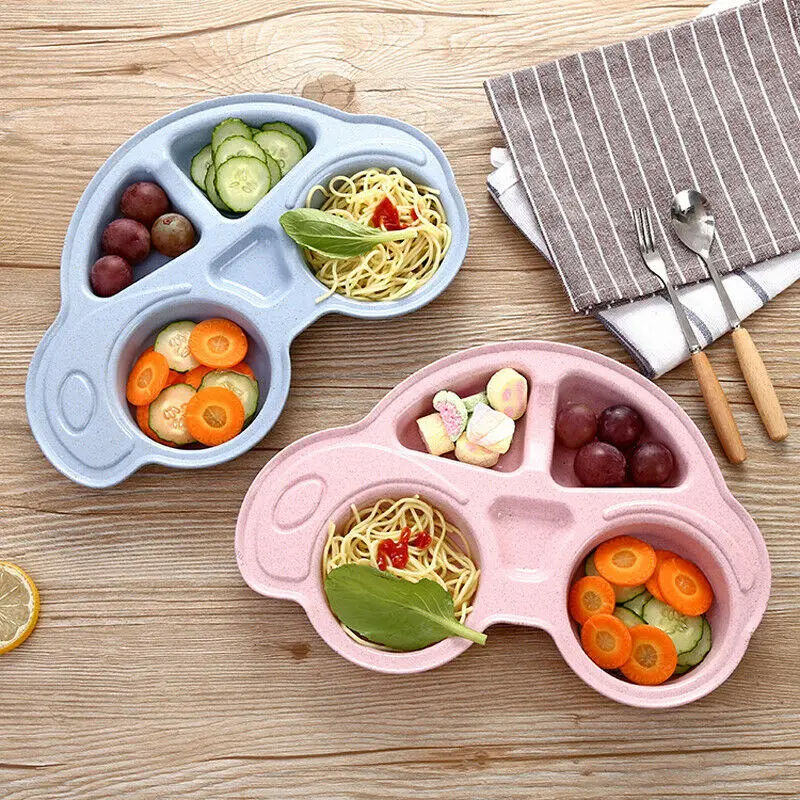 It is better to take a chicken boiled or baked in the oven without adding mayonnaise.
Of the sausage products, dry-cured cuts are preferable, the pieces are convenient to get on sandwiches, in addition, dry-cured sausage is better preserved. At home, it is not at all difficult to cook chicken burgers. To do this, you will need ready-made buns or cheese rolls, which are not difficult to find on store shelves, chicken fillet, a slice of cucumber or tomato, lettuce.
We beat off the chicken fillet, fry in a pan in breadcrumbs until golden brown. Inside the bun or bagel we put a lettuce leaf, a slice of tomato or cucumber and a chicken chop. Wrap in baking paper or paper bag. These sandwiches are very convenient because they contain all the ingredients at once, and you do not have to worry about cutting vegetables.
Water and drinks.
It is recommended to take plain, clean, non-carbonated water with you, because the carbon dioxide found in sparkling water can lead to undesirable consequences for the stomach.