Weight gaining food for 10 month old baby
Best Weight Gain Foods for Babies and Toddlers
By Min On , Updated
This post may contain affiliate links. Please see our disclosure policy for more details.
Share or Save It for Later!
Here are the top foods to help your baby or toddler gain weight. All of these are high calorie whole foods that can be easily added to your child's food to make it more filling and delicious.
Jump to:
Does your child need to gain weight?
Best Solid Foods for Babies to Gain Weight (6 months and up)
Weight Gain Foods for one year old and beyond
Nutrition Supplement for Weight Gain
Tips for Adding High Calorie Foods
High Calorie Baby Food Recipes (and for toddlers)
Does your child need to gain weight?
First, it's important to determine if your child is indeed underweight and in need of intervention.
There are so many factors that influence how your child grows, such as genetics (that's a HUGE one), nutrition, environment, and activity.
So when you find yourself comparing your child with how other babies are growing, please remind yourself that every child is unique. Healthy babies come in all shapes and sizes.
If your child is in the 10th percentile, this doesn't mean they're doing better or worse than your friend's child who is in the 70th percentile. 
You can rest assured that your child is getting adequate nutrition and growing properly if they're maintaining a usual and predictable pattern of growth on the curve.
On the other hand, if you start to see flattening of the curve or dips, or your child seems to always be hungry, these high-calorie, high-fat foods will help them with healthy weight gain.
Top Foods for 8 Month Old
Best Solid Foods for Babies to Gain Weight (6 months and up)
Breast milk and/or Infant Formula
Avocado
Banana
Beans
Beef
Butter *
Chicken thighs or drumsticks
Coconut
Eggs *
Full-fat Dairy products * (whole milk, cheese, yogurt, cream cheese, sour cream, cottage cheese, etc. )
Lentils
Peanut Butter *
Nuts *
Nut or Seed Butter * (e.g. almond, cashew, pumpkin seed, sunflower seed)
Oils (avocado, olive oil, sesame oil *)
Potatoes (both white and sweet potato)
Whole grains, like Quinoa
Salmon *
Sardines *
Seeds (hemp, chia, sesame, pumpkin, or flax seeds *)
Note: Foods with * by them are one of the top allergens. When first introducing, be sure to serve a tiny amount.
Weight Gain Foods for one year old and beyond
Continue serving all of the foods listed above. However, you may find that it's becoming more challenging to feed your toddler who seems to be showing less interest in eating and displaying picky eating tendencies.
Be sure to read my top foods for 1 year old post to better understand and help navigate through this tricky feeding phase.
My top tips for feeding your underweight child is:
Make every effort to include high-calorie, high-fat foods as much as possible
You might be tempted to offer high calorie foods, like ice cream, soft drinks, juice, pizza, milkshakes, etc. And while it might add a few pounds to your child, those foods will not provide the nutrients they need for healthy growth.
Instead, focus on serving nutritious meals with essential nutrients. You want to add extra calories not empty calories.
Feed them every 2-3 hours.
If your child doesn't eat much during mealtimes, you may consider providing up to 3 snacks, including a bedtime snack for additional calories.
Consider snacks as mini-meals so your child gets up to 6 eating opportunities to consume adequate calories and nutrition.
Don't pressure them to eat - it will only backfire and can actually shut down their appetite.
Here are some specific tips on how to help your underweight child.
Nutrition Supplement for Weight Gain
Many families turn to these as they are a convenient way to boost calories and nutrients to support weight gain. My personal recommendation is to focus on food first.
However, if your child is really struggling, then talk to a dietitian or health care provider to find the type that is most appropriate for your child.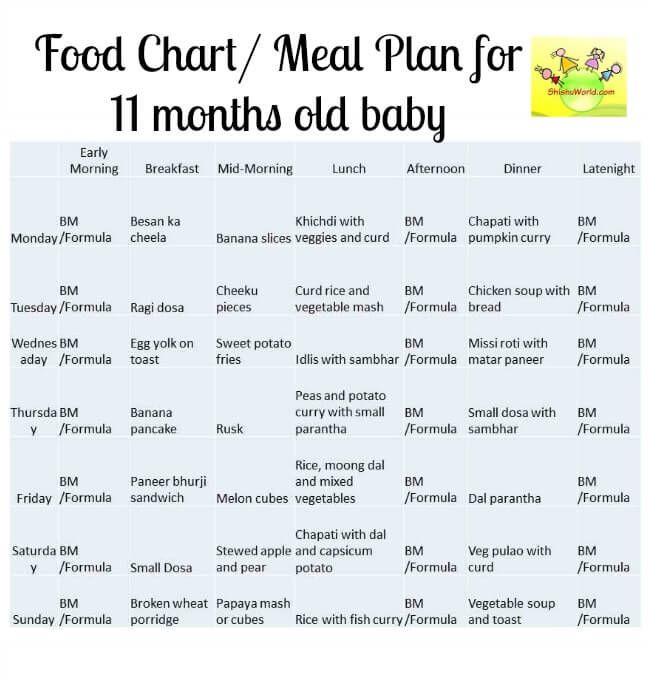 Tips for Adding High Calorie Foods
Babies and toddlers have small tummies so it's important to try to make every bite count with healthy fats and important nutrients.
But this doesn't mean you have to spend all of your hours and energy in the kitchen.
Here are some super easy ways to help your baby gain weight.
Yogurt with

hemp seeds and banana
mashed avocado and chia seeds
peanut butter and cooked quinoa
flaked salmon or sardines

Toast with

mashed beans and tahini
almond butter, banana, and unsweetened coconut flakes
mashed avocado and hemp seeds

Oatmeal or lentils with

hummus
mashed avocado and beans
eggs and sweet potatoes

Mashed potatoes or sweet potatoes

with butter and cheese
with minced chicken or beef and yogurt
added as a quesadilla filling with cheese

Eggs

fried in olive oil
scrambled in butter with quinoa
scrambled egg avocado sandwich

Smoothies with avocado, peanut/nut butter, seeds, milk, or yogurt
Cook vegetables in extra oil, butter, tahini, etc. You can also serve them with high-calorie dips like nut butters, yogurt, guacamole, bean dips, etc.
High Calorie Baby Food Recipes (and for toddlers)
In addition to the simple ideas above, here are some actual recipes that can help your child gain weight while learning to enjoy a wide variety of flavors and textures.
Breakfast
Single Serve Chia Puddings for Babies and Kids
Single serve chia seed pudding for babies 6 months and up is the perfect make ahead breakfast or snack that you can whip up in under 5 minutes!
Get the recipe
Healthy Sweet Potato Cookies
These super moist sweet potato cakes made with just 5 simple ingredients, including chickpeas, oats, and chia seeds, are perfect for babies and toddlers.
Get the recipe
Peach Banana Smoothie
Creamy and perfectly sweet, this 5-minute, high-protein peach banana smoothie is the perfect breakfast or snack for the whole family!
Get the recipe
Banana Overnight Oats
These banana overnight oats are a perfect make ahead breakfast or snack option for babies, kids, and adults alike!
Get the recipe
Peanut Butter Chickpea Cookies
Made without flour and sugar, these peanut butter chickpea cookies are so easy to make with just 5 ingredients.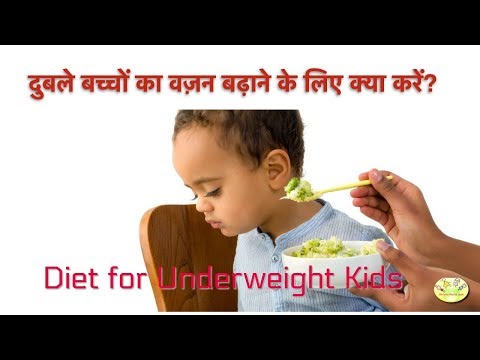 Get the recipe
Healthy Yogurt Muffins
Light, fluffy, and incredibly moist, these whole wheat greek yogurt muffins are made with just a handful of ingredients and can be flavored in so many ways!
Get the recipe
Banana Peanut Butter Sandwich
Invite fun and variety into the classic banana peanut butter sandwich by grilling and adding unexpected but delicious ingredients that kids and adults will enjoy!
Get the recipe
Green Smoothies for kids
These healthy green smoothies for toddlers and kids are super easy to make and can be enjoyed as a quick breakfast or snack.
Get the recipe
Peanut Butter Cheerio Cereal Bars
These no-bake peanut butter cheerio bars are so easy to make with pantry ingredients! They are the perfect breakfast or snack for kids.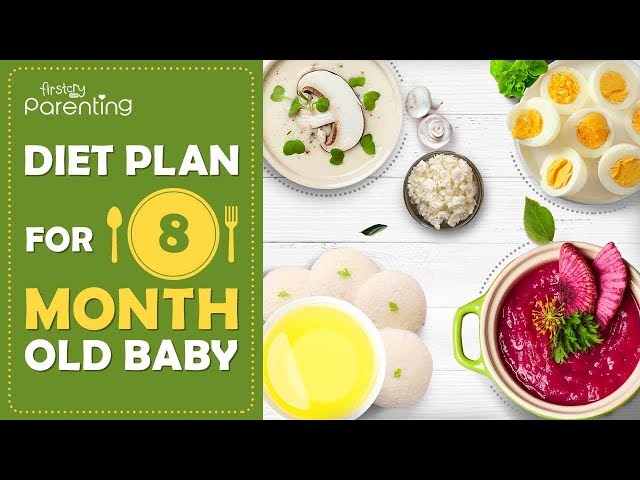 Get the recipe
Vegetable Omelette
Nutritious and easy to make, this baby-friendly omelette made with whatever veggies you have on hand is the perfect breakfast/snack for babies and toddlers!
Get the recipe
Healthy Banana Recipes for Babies and Kids
Transform plain ol' banana with these super fun and easy breakfast or snack ideas that you can make with your child!
Get the recipe
Healthy Zucchini Oatmeal Breakfast Cookies
These zucchini oatmeal cookies are so easy to make with wholesome, minimal ingredients and no added sugar!
Get the recipe
Carrot Cake Oatmeal Smoothie Bowl
Loaded with nutrition, this carrot oatmeal smoothie bowl is the perfect veggie smoothie (but thicker!) for babies, kids, and adults!
Get the recipe
Vegetable Waffles with Peanut Butter
EASY to make, healthy peanut butter vegetable waffles for babies and kids! A great way to enjoy more protein, fat, and veggies for breakfast.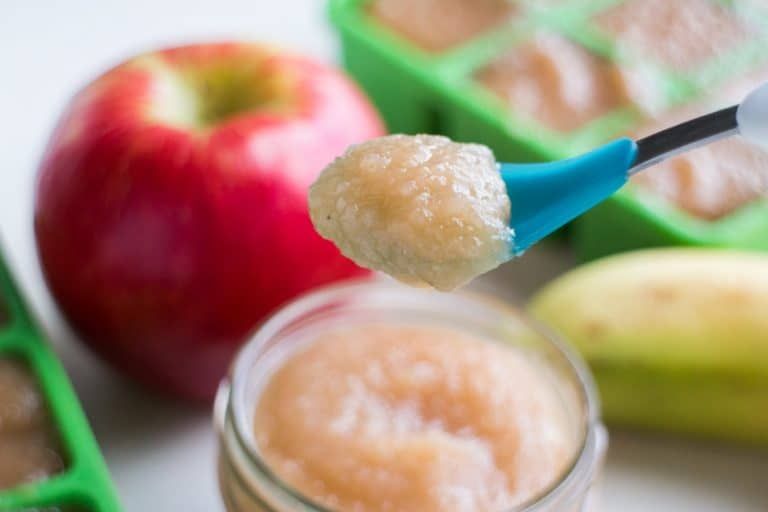 Get the recipe
Lunch
Vegan vegetable quinoa muffins
Made with healthy ingredients like broccoli, carrots, and quinoa, these egg and dairy-free vegetable muffins with quinoa are perfect for baby led weaning and school lunchboxes.
Get the recipe
Chickpea Patties (gluten free)
These flavorful chickpea patties with quinoa are easy to make with simple pantry staples. Shape them into patties or even nuggets
Get the recipe
Scrambled Egg Sandwich
Making a scrambled egg sandwich isn't hard. But here are some simple tips to take this iconic breakfast to the next level!
Get the recipe
Chicken pesto flatbread pizza
This pesto flatbread pizza is the perfect busy weekday meal! It can be on the table in under 20 minutes with minimal effort and ingredients.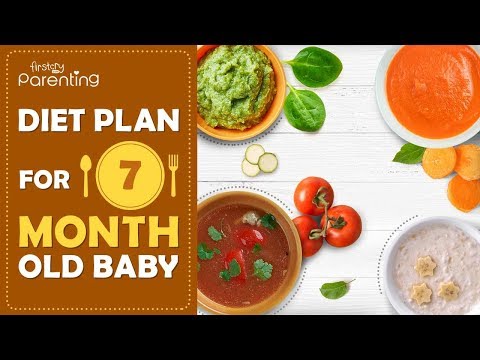 Get the recipe
Omelette Pizza
Pizza eggs - your favorite pizza toppings, flavorful sauce, protein-rich eggs, and cheese all cooked to perfection in one pan. Enjoy for breakfast or any time of the day!
Get the recipe
Hummus Grilled Cheese
10 minutes is all you need to whip up this exciting twist on a kid favorite lunch - grilled cheese. The simple addition of hummus will amp up flavor and nutrition.
Get the recipe
Easy Salmon Bean Salad
This mayo-free, refreshing yet hearty salmon bean salad couldn't be easier to make! You can serve with crackers, vegetables, bread, salad, cheese, or whatever you fancy!
Get the recipe
Curry Chicken Avocado Salad
EASY, healthy curry chicken salad with avocado and vegetables for babies, kids, and adults! It's high in protein and perfect for a quick lunch at home and school lunchboxes.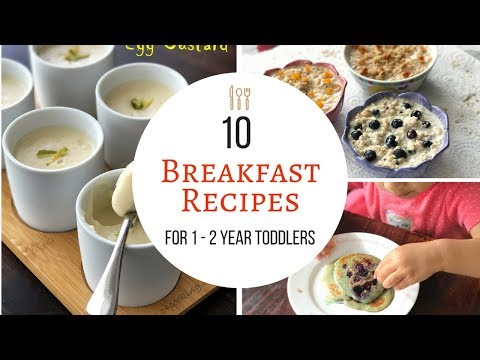 Get the recipe
Butternut squash baby beef meatballs
Here's an egg free and dairy free baby meatballs recipe that is perfect for baby led weaning or when you're ready to transition to finger foods.
Get the recipe
Mini Shepherd's Pie Muffins
A quick and easy, baby and kid-friendly twist on an Irish classic comfort food, these mini shepherd pie muffins are filled with beef, vegetables and topped with creamy mashed potatoes
Get the recipe
Dips
Zucchini Pesto with Almonds
Upgrade pasta with this simple and healthy zucchini pesto. It is light and creamy and can be ready in 15 minutes!
Get the recipe
Beetroot Pesto Pasta Sauce
Made with simple, wholesome ingredients, this beetroot pesto comes together in minutes and makes for the perfect pasta sauce for babies, kids, and adults!
Get the recipe
Broccoli Hummus Dip
If your child won't eat broccoli or you've been looking for different ways to serve it, give this hummus a try! It's also a great way to pack in a lot of nutrition for babies and kids.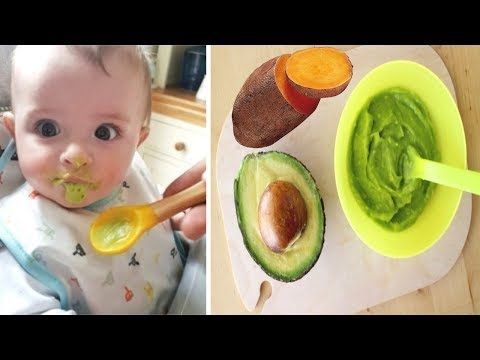 Get the recipe
Pumpkin Seed Spinach Hummus
this spinach hummus with pumpkin seeds instead of tahini is a healthy snack or meal for babies and toddlers. It is so versatile and here are some ways to serve it to your family.
Get the recipe
3 Ingredient Thai Peanut Coconut Sauce
Made with just 3 ingredients, this Thai peanut sauce with curry paste and coconut milk is a great way to introduce spicy flavor to babies and kids.
Get the recipe
Creamy Roasted Cauliflower Dip
This creamy roasted cauliflower dip made with an ENTIRE head of cauliflower, tahini, and milk is super simple to make, delicious, and versatile. It will be an AWESOME way to make veggies exciting for kids!
Get the recipe
Beetroot Dip with chickpeas
4 nutritious ingredients, a food processor/blender, and dippers are all you need for this smooth, creamy, and vibrant beetroot dip for babies and toddlers!
Get the recipe
Diner
Easy Bolognese with Vegetables
This kid-friendly veggie-loaded meat sauce with ground beef and medley of vegetables is hearty, filling, and nutritious! 
Get the recipe
Instant Pot Peanut Chicken and Broccoli
Another EASY, 30 minute weeknight meal you can enjoy with your baby and kids! This Instant pot chicken and broccoli is also a great way to continue exposing your child to one of the top food allergens, peanuts.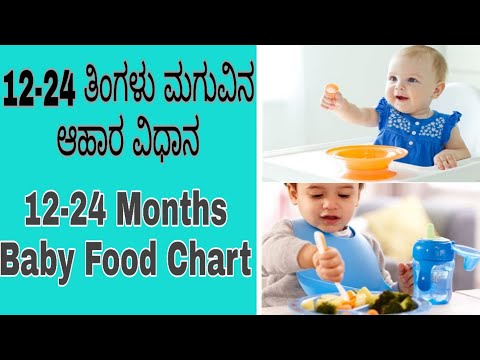 Get the recipe
One Pot Creamy Broccoli Pasta
In need of an easy weeknight dinner? 15 minutes is all it takes to make this healthy one pot creamy broccoli pasta
Get the recipe
No stir Quinoa Risotto with Mushrooms
This 30 minute mushroom quinotto or quinoa risotto is much easier to make compared to traditional risotto and requires zero stirring!
Get the recipe
Vegetarian Sweet Potato Lasagna with Quinoa
This vegetarian sweet potato lasagna with quinoa requires no boiling of noodles and assembly couldn't be easier!
Get the recipe
Thai Red Curry Pasta
20 minutes and a handful of pantry items are all you need to whip up this super easy vegetarian Thai red curry pasta with vegetables.
Get the recipe
Pizza Casserole with Couscous
this pizza casserole is not only quick and easy to make but also nutritious, with ingredients like chicken, whole wheat couscous, and spinach!
Get the recipe
Beef Stuffed Shells with Veggies
These stuffed shells with ground beef and vegetables are a hearty make ahead dinner or freezer meal for the whole family to enjoy!
Get the recipe
Vegan African Peanut Stew
This vegan African peanut stew is rich and flavorful and uses staple pantry ingredients. Made in one pot, requires minimal prep work, loaded with nutrition - It's an easy family meal! 
Get the recipe
Chicken Spinach Quinoa Casserole
A baby and kid-friendly comfort meal you don't want to miss! This chicken spinach quinoa casserole with black beans is super easy to make and loaded with iron and protein.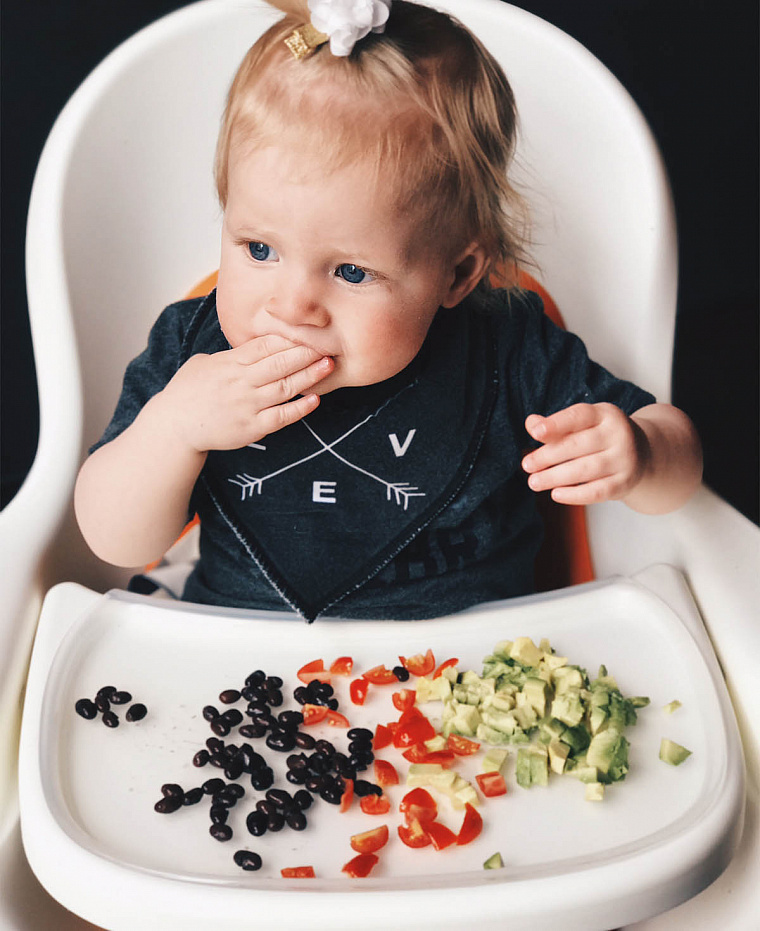 Get the recipe
Low Sodium Baked Spaghetti Pie
Baked spaghetti pie with ricotta that's healthy and easy to whip up. It's the perfect comfort food recipe for the entire family!
Get the recipe
Instant Pot Korean Chicken and Potatoes
If you're in need of a quick and easy weeknight family meal, here's an Instant Pot Korean chicken and potatoes recipe that everyone, including babies, will enjoy!
Get the recipe
Do you want to minimize picky eating and set a solid foundation for a lifetime of healthy eating habits?
Check out this 3 month mastering self-feeding program! It's the closest thing to me being in your kitchen
Share or Save It for Later!
Share: [addtoany]
About Min
Thank you so much for stopping by! I am Min, a Registered Dietitian, a Christ follower, a wife, and a mom to our two miracle babies! Currently, I'm having a ton of fun feeding their tummies and sharing our baby led weaning journey! Follow me on Instagram if interested in seeing daily menu as well as tips and tricks.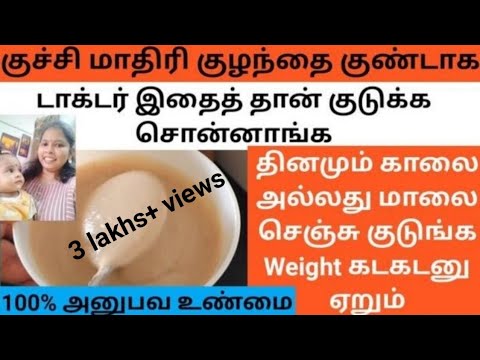 Reader Interactions
Best foods for weight gain in babies & toddlers (0 to 3 years)
This post has been updated with a new list of weight gaining recipes at the end of this post for toddlers – above 1 year old. Many readers have been asking for suggestions on best foods for weight gain in babies & toddlers. I have shared the tips that one can follow. If you are a new reader to this blog and have reached here looking for weight gaining foods or recipes for your little heart, please read this food chart for babies above 8 months.
I suggest following the recipes on the post as well for a good weight gain. I would also suggest to read the comments before posting your query here as similar queries may have been answered in the comment section below.
If you are looking for a food chart for baby around 6 months, you can refer this post on solids for 6 months baby.
Best foods for weight gain in babies & toddlers (0 months to 3 years)
1.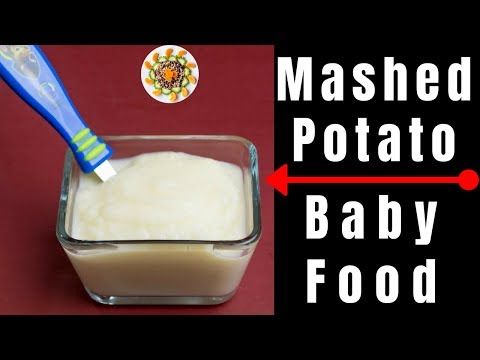 Breast milk is one of the best foods for babies under 6 months to gain weight. Since mother's milk is more nutritious than any other foods, it is good to exclusively breastfeed babies for the first 6 months.
If a baby is breast fed, mum needs to eat more nutritious foods to have enough milk supply and to increase the quality of milk.
To increase the milk supply in lactating mothers' foods like milk, lentils (DAL), garlic, flax seeds (alasi in hindi or avise ginjalu in telugu), chickpeas (chana), almonds, whole grains, methi leaves, methi seeds, dill leaves (sabbasige soppu in kannada), fennel seeds (saunf), cumin (jeera) have been proved to be beneficial. One needs to include these in their diet moderately.
At least 2 protein rich meals and a breakfast should be included in the diet of a lactating mother. For vegetarians lentils / dal is a best protein rich food.
Chickpeas can be enjoyed by mums having babies older than 3 months. If using they need to be soaked overnight, soft cooked with turmeric and other Indian spices to prevent vata dosha.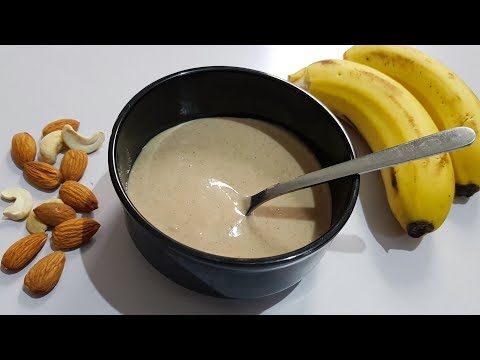 Traditionally gond ke laddu, dry fruits ladoos and copra ladoos were eaten by lactating mothers to improve the quantity and quality of breast milk. Here are some protein rich ladoos which you can try after consulting your elders.
Gond ke laddu
Dry fruits ladoo
Copra ladoo (or dried coconut ladoo)
Here is a simple homemade powder for increasing milk supply in lactating mothers. Dry roast equal quantities of cumin and fennel seeds till they turn aromatic. Cool them and grind to powder.
Mix ½ tsp powder in ½ tsp warm ghee and consume 30 minutes before food 2 to 3 times a day. Desi ghee works best. This can be consumed for 2 weeks, followed by a break for 4 to 5 days and then repeat the cycle.
This also helps to reduce colic in breastfed babies. A small portion of ajwain/ carom seeds can also be included.
2. There is also a wide population of women who are unable to breast fed due to medical or professional reasons, yet their babies tend to grow well in terms of height and weight.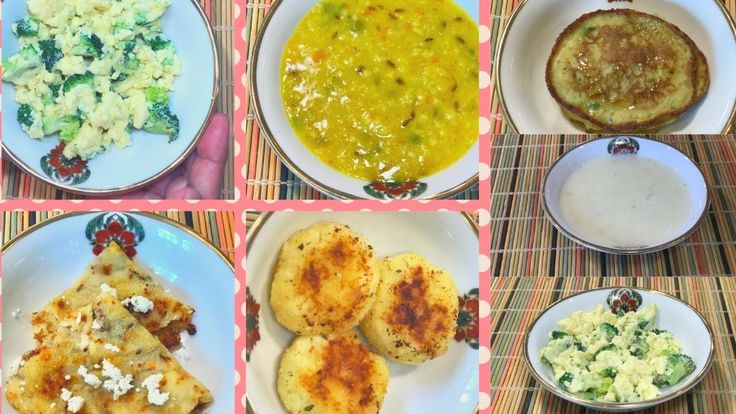 For babies who are not breast fed, Formula milk has been proved to be of great help.
If your baby is over 6 months and you intend to stop breastfeeding, then choose a good formula milk with the help of your pediatrician. Formula milk is mostly balanced and has adequate nutrition which may not be available in dairy milk.
Formula milk helps to gain good weight in most babies, but one needs to be patient in trying out what works best for your baby. Many women express that formula milk is not good and hence should choose dairy milk.
Both have their own pros and cons. In the recent years, cows raised in farms are not grass-fed and are mostly on hormones either in their feed or injected to produce more milk. So it may be more unsafe than the formula milk.
A thorough research is conducted before any formula milk is sold in the market. So as a mother, you are the right person to choose between cow's milk vs formula milk.
For babies above 12 months, fresh dairy milk can be used.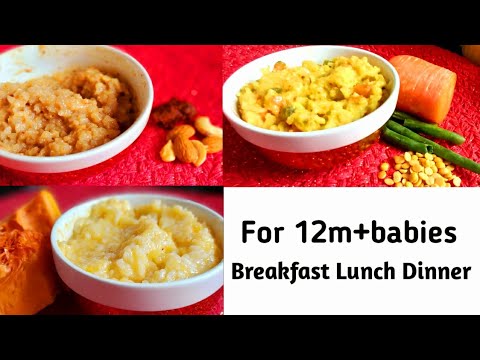 Do not use milk that comes in tetra packs for babies and toddlers.
3. Foods like potato, pumpkin, sweet potato, dal, ghee, ragi, almonds, yogurt, eggs and milk help the baby to gain weight. Please take a pediatricians' suggestion before you start any of these foods. As always follow a 3 day test rule.
How to make mashed potato for baby ?
Always choose hard potatoes that do not have any sprouts grown over them. Sprouted or soft potatoes are not healthy to use.
Wash and peel off the skin of the potato. Cook potato in excess water either in pressure cooker or a rice cooker steam basket or in a pot. It should be soft cooked.
While it is still hot, take it to a feeding bowl and mash it to soft. Add the potato stock that was left after cooking to make smooth puree. using a small steel glass you can easily mash it.
Add a pinch of ajwain and ghee and serve it warm. The same way you can also make mashed sweet potato for baby.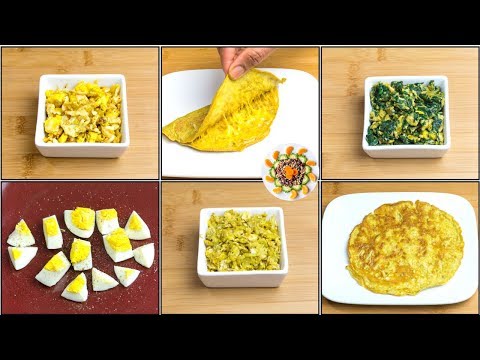 Best time to serve these is for breakfast or lunch.
It can also be cooked along with rice to make a rice potato khichdi. You can find the recipe of sweet potato here (new post)
How much potato or sweet potato for baby?
7 months baby – 1 tbsp 2 to 3 times a week
8 to 10 months – 2 tbsp. 2 to 3 times a week
10 to 12 months – 3 to 4 tbsp. 2 to 3 times a week
toddlers- use your judgement . Can be served 5 times a week to daily.
Serve potato or sweet potato at least 2 to 3 times a week with little ajwain powder and ghee. Avoid when baby has tummy upset, colic or spit ups.
Moong dal and urad dal help a lot to gain weight in babies & toddlers. Urad dal is a power house of nutrients, high in calcium and protein and also EFA , essential fatty acids that help to develop the brain. So Idli is a very healthy food for babies.
Using urad dal make idli and serve with mild rasam or dal ka pani and ghee.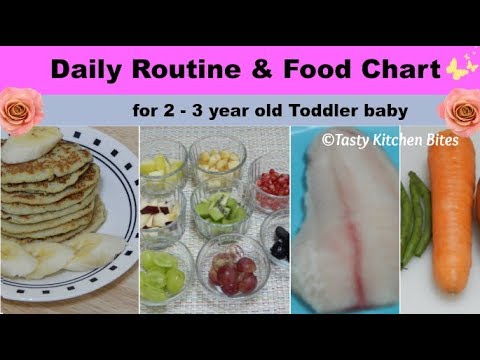 This can be fed daily. You can find the recipe of soft idli here and a rasam recipe for babies here.
Include dal preferably moong dal or tuvar dal in lunch or breakfast every day. Do not mix dal with yogurt or milk. Just a simple vegetable dal rice khichdi works great for babies in gaining weight.
If your baby tends to get bored, change the vegetables used in the khichdi to give a different taste. You can find the recipe of dal khichdi here
Ragi porridge also helps to gain weight, it also strengthens the bones, teeth and helps for the overall development. Here is a complete post on how to introduce ragi to babies and how to make sprouted ragi flour for babies.
Yogurt and homemade paneer are also a good choice for babies over 8 months to gain weight. Serve yogurt alone or with brown rice and white rice in equal quantities.
I always used to make one cup curd separately for both my babies since it is not recommended to serve cold yogurt from the refrigerator.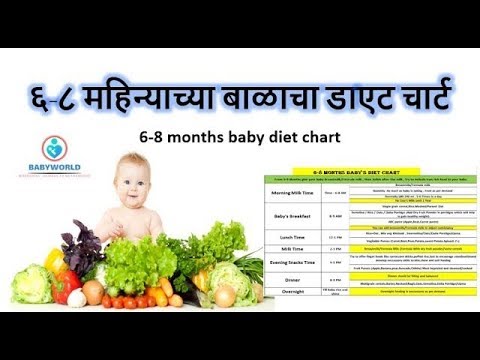 Also avoid serving in the evening or night.
how much yogurt/ curd to serve for babies ?
2 tbsp homemade unsweetened yogurt/ curd can be fed to 8 to 10 months baby, 2 to 3 times a week (avoid during winters)
4 tbsp can be fed to a 10 to 12 months baby. 3 to 4 times a week (avoid during winters)
Eggs also help babies to gain weight. Prefer boiled eggs instead of scrambled eggs. There is a loss of nutrition in scrambled eggs especially the protein content.
you can find the recipe of homemade curd here.
How to feed egg to baby ?
Make a hard boiled egg. Remove the yolk and take small portion of it and mash it with a pinch of cumin powder, add very little water and mash the egg to blend it well with water. It should become a smooth paste.
how much egg for 7 months old baby ?
For a 7 months baby – Start feeding a tsp of the above said mashed egg yolk. It can be served 2 times a week.
For 8 months baby – a tbsp and then increase the quantity.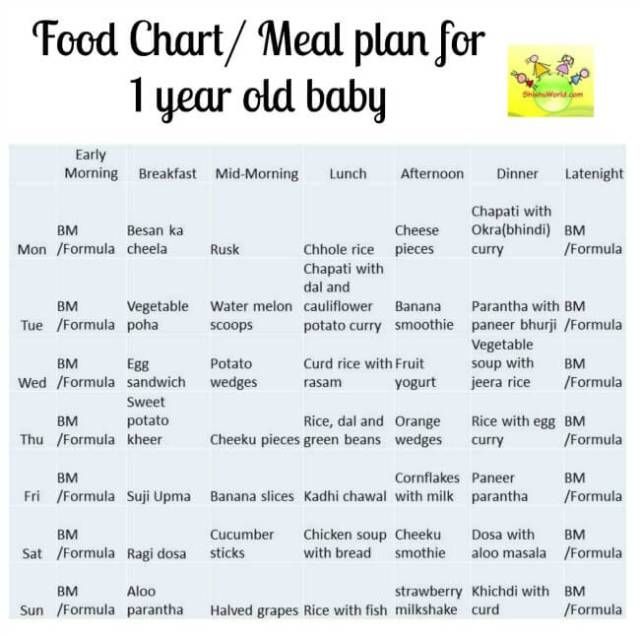 For 10 months baby – by the end of 12 months a baby can eat the entire mashed yolk.
Include banana, papaya, apple, pear and chikoo (sapota). Serve banana at least 4 to 5 times a week. We give the small variety banana to babies. Avoid it when baby has cold and phlegm.
Serve a warm apple sauce or apple oats when the baby has cold and congestion. Banana helps to gain weight and most fruits helps to digest foods better since they contain natural digestive enzymes.
The nutrients from other foods are better absorbed by the body when a good amount of fruits are consumed (the right way).
Follow the rule, of feeding fruit alone without mixing with other foods at least once a day. Strictly do not serve fruits and milk together.
4. Ghee also helps to gain weight – How much ghee to serve for babies and toddlers ?
Start with only few drops a day when you introduce ghee to your baby. Try using organic and grassfed or desi ghee. Desi ghee can be found in ayurvedic stores or can also be bought online.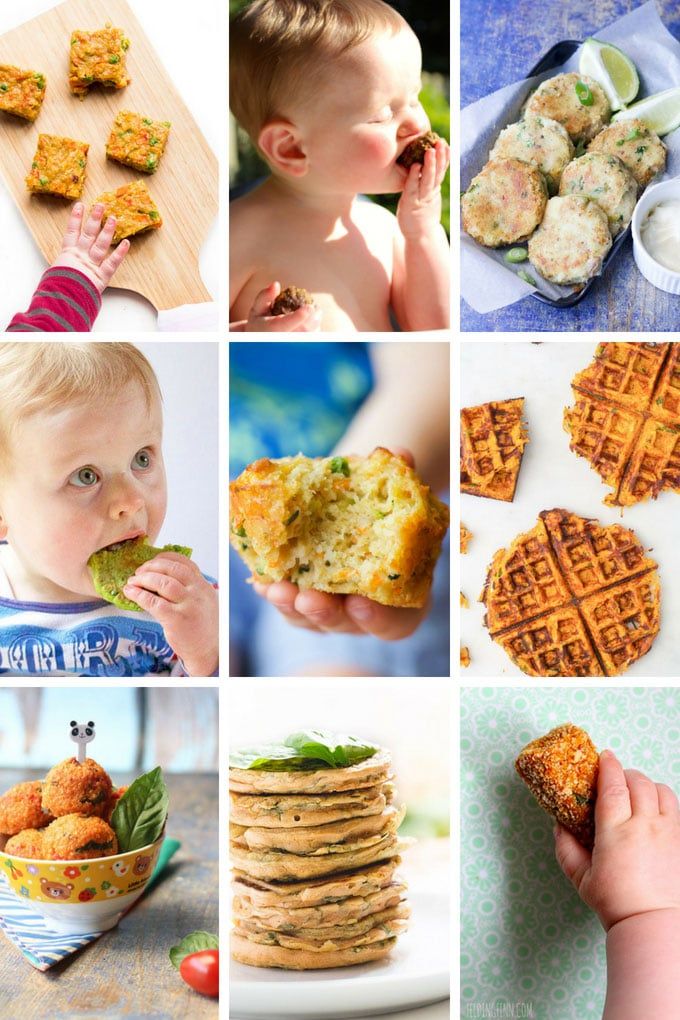 If you notice symptoms like coughing, itchy eyes or rubbing eyes or rashes stop it. Try with a new brand or try with homemade ghee. If your baby or toddler do not like the flavour of ghee, I suggest making ghee at home.
Just add few curry leaves towards the end when you make ghee at home, it adds a good aroma.
Excess usage of ghee may suppress the baby's appetite, so use only as needed, a mother is the best judge. I followed the following measures for my babies and no cheese or butter was given to them.
If using butter then reduce the proportionate amount of ghee from the below mentioned quantity.
7 months ½ tsp ghee divided among 2 servings – start with only a few drops of melted ghee
8 months ¾ to 1 tsp ghee divided among 2 servings
10 months 1 to 1 ¼ tsp ghee divided among 3 servings
12 months on wards 1 to 1 ½ tsp ghee divided among 3 servings
Some babies may not digest fats in ghee well especially if formula milk, cheese, or butter are already a part of the diet.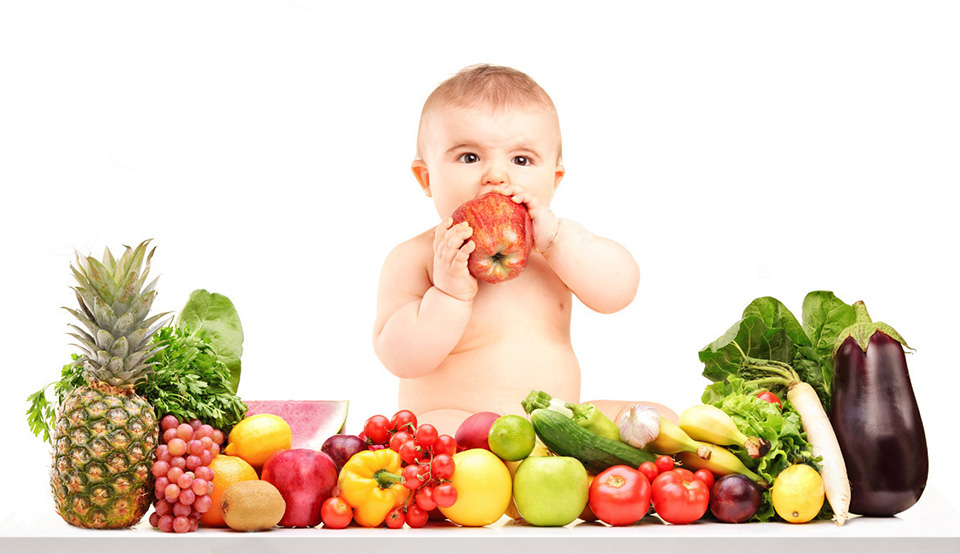 You can try with only half of the above quantity.
5. Can i use almonds / badam for my baby?
Experts advice not to introduce nuts to babies until 1 year as they may end up with severe allergies. So i would suggest waiting until your baby turns an year old especially if there is an history of allergy in your family.
However i have used almonds from 8 months for both my babies. Those who would like to try may start with almonds since these are the only kind of nuts that are slightly alkaline (apart from chestnuts).
Alkaline foods help us to keep our body healthy and energetic. Always try using soaked almonds. Soaking also increases the alkaline nature and hence digest well.
Soaking for about 5 to 6 hours also helps to peel the skin. They can be ground with little water and then used to cook baby foods like oats, ragi, rice etc.
6. Physical activity
Allow the baby to crawl freely, do not restrict your babies to prams or rocking chairs.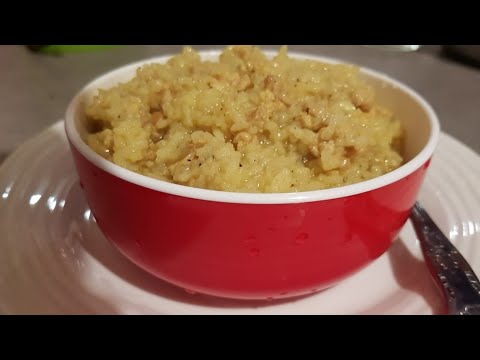 Being physically active helps babies feel hungry in time. They are less fussy and eat or drink well.
Burping is very important as it helps to relieve the babies from colic and they tend to drink better. Gently Burp before feeding, in between the feeds, Burp after the feed. Keep the baby in upright position for at least 15 minutes after a feed.
Foods for weight gain in toddlers (above 1 year)
Breakfast menu
Pesarattu with ghee
Idli with ghee (1:2 proportion) – use search box for idli recipe
Soft thick dosa with boiled mashed potato
Chick pea / chana soup
chana dosa (with steamed mashed carrots)
moong dal soup
carrot milkshake
oats uttapam (use carrot for topping, follow method 2)
jowar dosa: you can make uttapam with carrot topping. Jowar makes bones strong and helps to gain good weight.
ragi mudde with rasam or any soup.
paneer paratha – no stuffing, good finger food too for snack in the evening
Boiled egg – boiled eggs have more nutrition than scrambled eggs.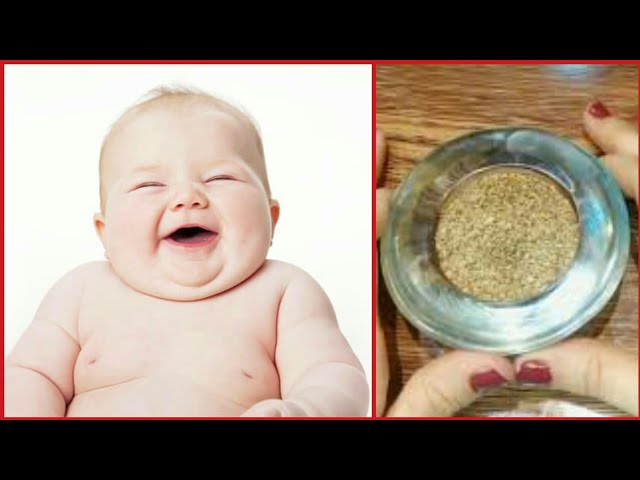 So try serving boiled egg with mild flavorings like pepper, cumin powder, ajwain and salt.
Suggestions from experienced mothers are welcome and highly appreciated to enhance this page.
 
Disclaimer: Please check with a pediatrician before you follow any of the tips or foods mentioned in this post.
My Heartfelt Thanks to all the Readers who have been consistently sharing with us their personal experiences with their babies, this has helped many new mothers to understand the baby food patterns and other food related issues.
 
Wishing a Wonderful Motherhood to all the MUMS
90,000 how to help them develop?
The birth of a small child is not uncommon today. Often, such babies are born on time or a little earlier, but due to a lack of weight, they can significantly lag behind their peers in development. Pediatricians and neuropathologists closely monitor the child's condition, because a child's body weight deficiency is a risk factor for changes in the neurological status, functional disorders of the cardiovascular and autonomic nervous systems.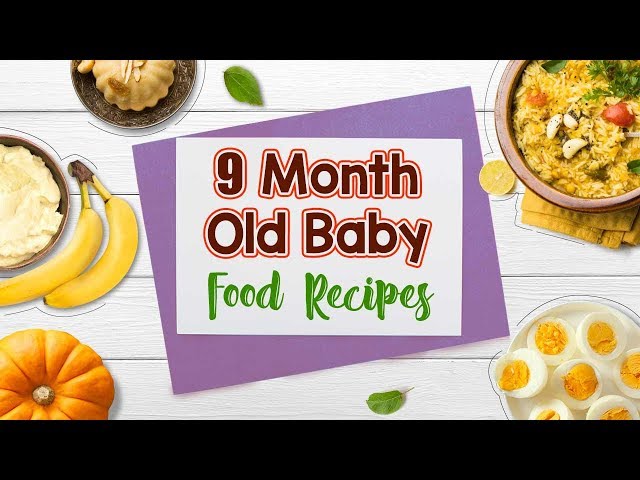 But because of their weakness, underweight children do not eat well, and the rate of weight gain in children born with low body weight determines their further physical and psychomotor development and the formation of the immune system.
How much should a newborn gain in weight?
To assess the development of your child and the compliance with the norm of the main indicators (height, weight), you can contact a pediatrician or independently - according to existing tables. In the first months, the child is actively growing, adding up to 25-60 grams per day. Small children with adequate nutrition can increase body weight more intensively than their peers. For the first month of life, children should gain up to 1.3-1.7 kg. After 5-6 months of life, the intensity of weight gain decreases somewhat - in 30 days, the increase can be only 400-700 grams.
The length of the child's body during the first month increases by 4-7 cm, and after 5-6 months of life, growth is added less intensively - by 2-3 cm.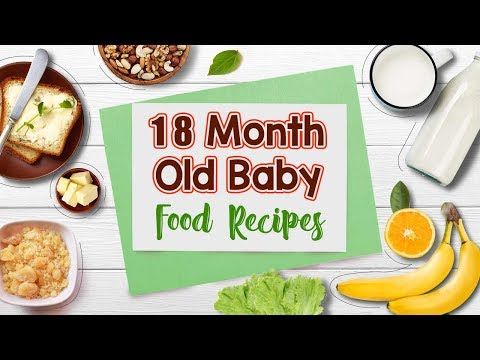 But parents should understand that these figures are approximate. Each child is individual. Its weight and height depend on many factors: heredity, the quality of the mother's nutrition, the state of health of the newborn, the severity of childbirth.
Why is the child not gaining weight well?
The main cause of underweight in the neonatal period is the baby's refusal to breastfeed. Small children have poor appetite and spend most of the day sleeping. Often, parents have to wake up the child for a long time, and after a few minutes of sucking on the breast or a bottle of formula, the newborn falls asleep again. Children are especially sleepy, in whom pronounced physiological jaundice was observed in the first days of life.
As a result, after the next weighing, the doctor can tell the mother that the newborn has not gained weight at all or the increase is insignificant. If the situation does not improve for several months, the mother and baby may be hospitalized for a comprehensive examination and tube feeding in a hospital setting.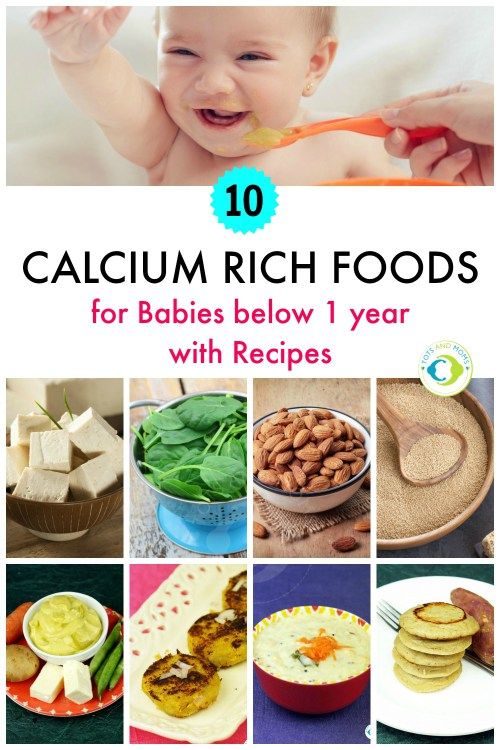 Sometimes the cause of low weight gain lies in non-compliance with breastfeeding tactics. Pediatricians recommend applying the baby to only one breast during feeding so that it sucks out the "hind" milk, which is of particular energy value and rich in nutrients. Due to their inexperience, mothers offer both breasts to newborns. In this case, the child sucks the upper milk without making any effort and quickly falls asleep, slightly satisfying his hunger.
If the baby has had an infectious disease, has been ill for a long time, suffered from a high temperature or an intestinal disorder, then the monthly weight gain may be significantly less than usual. In this case, the timing of the introduction of complementary foods is also shifted, and during the period of illness, in general, many children practically refuse to eat, which is reflected in their weight. Parents should actively communicate with the pediatrician, if necessary, ask him questions of interest and adhere to all recommendations.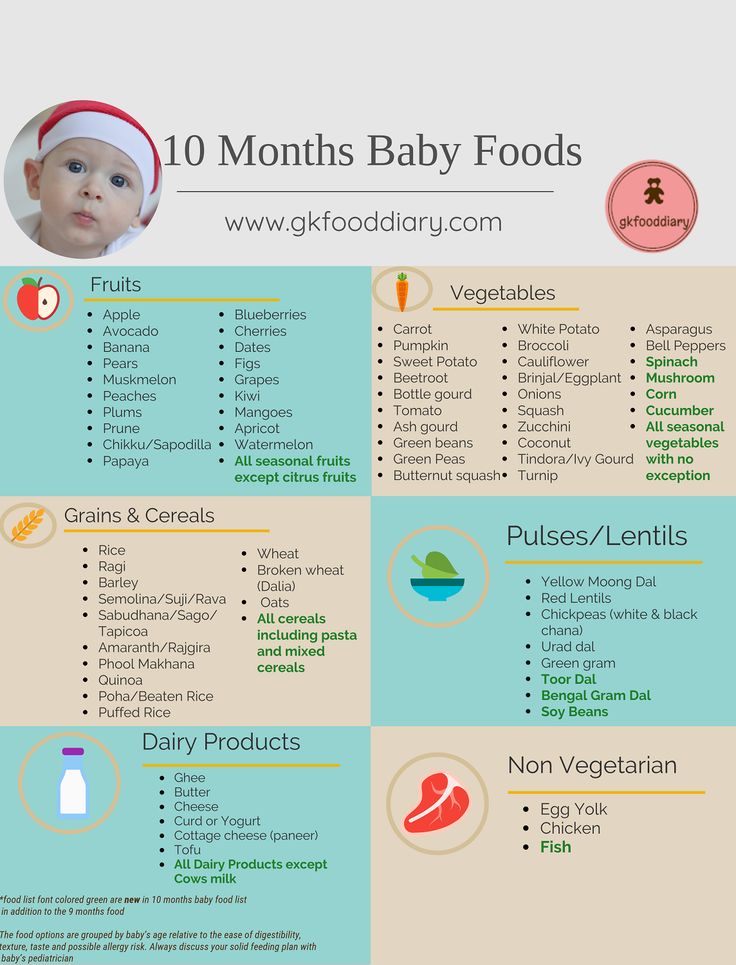 How to help a child gain weight and catch up with his peers in his development?
If you are breastfeeding, pay special attention to your diet. Drink as much liquid as possible: low-fat milk, compotes, hypoallergenic juices. Your diet must include boiled or baked meat. Take extra vitamins (as advised by the doctor). Breastfeed your baby immediately after waking up, when he is active, in a good mood and does not want to sleep.
But sometimes women's milk is produced in insufficient quantities or the baby does not have enough strength to suck it out. In this case, it is necessary to start supplementing with special infant formula as soon as possible. For children prone to allergic reactions, special hypoallergenic products are intended, which can be bought at a pharmacy, having previously discussed the mixture option with a pediatric nutritionist or pediatrician. Small babies are not adapted to intensive sucking, so the nipple on the bottle must be soft and pliable so that the child can fill up without problems.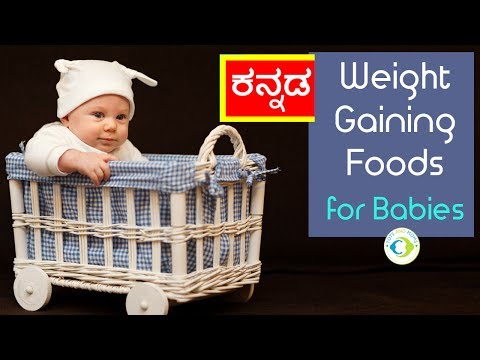 In addition, in order to increase the rate of weight gain and, accordingly, for the proper growth and development of the child, it is recommended to give courses of preparations containing L-carnitine (levorcarnitine), an essential vitamin-like substance that has anabolic properties and has proven itself to normalize body weight in case of its deficiency. In addition, by increasing the secretory and enzymatic activity of gastric and intestinal juices, appetite and digestion improve. One of these drugs is Elkar, containing an aqueous solution of L-carnitine. Elkar is included in the "National program for optimizing the feeding of children in the first year of life" as a means of correcting malnutrition of the II degree.
In children, in contrast to the adult body, where levocarnitine is among the substances produced, the synthesis of this compound covers only 1% of the required amount. Of course, the required amount of L-carnitine is found in breast milk, but if natural feeding is impaired or impossible, the drug must be added to the diet.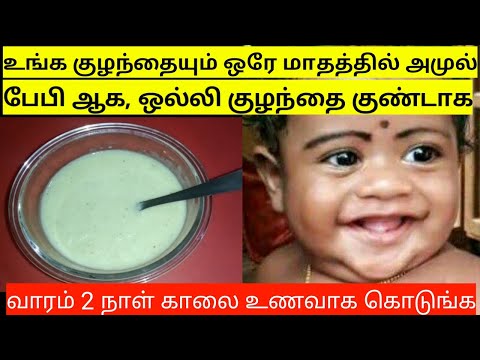 In underweight children, psychomotor development is often retarded, which can subsequently manifest itself in the form of speech defects, instability of the nervous system. Elcar improves the energy supply of brain activity, which will help to avoid or reduce the degree of development of functional failure in various areas of the child's neuropsychic response (motor, emotional-motivational, vegetative, cognitive spheres).
Another very important point: levocarnitine improves immunity, which is vital for small children, since almost all of them are predisposed to the development of infectious diseases.
The rate of weight gain is influenced by many external and internal factors. The task of parents is to help the crumbs get stronger as soon as possible. Walk more with your child in the fresh air so that his body receives the necessary amount of oxygen. And don't forget to visit your pediatrician. Small children need professional medical supervision and the attention of loved ones.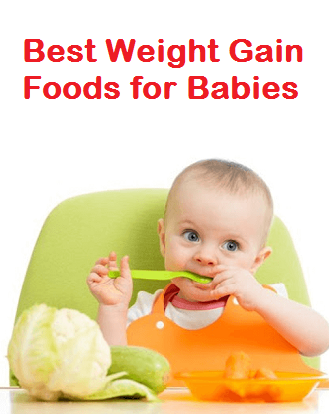 Weight Gain Infant Formula: Helping Small Babies
09/23/2019 Reading time: 5 min 131487
Contents of article
Why stable weight gain is important
Causes of underweight
Determination of the norm of weight
How to determine the lack of weight
What to do if you are underweight
Weight gain infant formula
How to choose the right mix
How long can I feed my baby with PRE-formula
Which blend does Nutrilak
offer?
Lack of body weight appears due to various reasons, it can be congenital or acquired.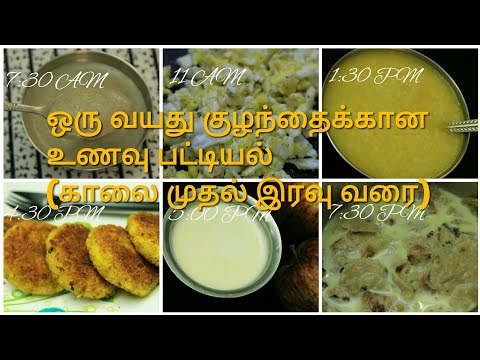 In order for the baby to gain the desired weight, it is necessary to adjust both the feeding regimen and the diet.

Why stable weight gain is important
Indicators of the length and body weight of the child at birth and in the future are one of the main parameters by which the state of health of the baby is assessed. WHO has established certain norms (averages) for monthly weight gain based on many factors and studies. Stable weight gain indicates normal growth and development of the baby, the correct formation of the digestive system, the timely production of enzymes in the intestines, good metabolism and absorption of food. A child is usually said to be underweight when their weight deviates by more than 10% compared to the age norm*. The disorder may be accompanied by a decrease in immunity, serious disturbances in metabolic processes, and a lag in speech and psychomotor development.

Causes of underweight
Genetic failures and pathologies. This category includes chromosomal abnormalities, constitutional abnormalities (for example, diathesis), fermentopathy (malabsorption syndrome, lactase deficiency, etc.), immunodeficiency, etc. All of these factors are endogenous and almost all are congenital. Also, children born with heart defects, deformation of the lips or jaw (cleft lip, cleft palate) can also have a weight deficit, as a result of which the child cannot fully suckle and, accordingly, eat.
Inadequate nutrition. It can be caused by constant underfeeding of the baby due to flat or inverted nipples on the mother's breast, which makes sucking difficult, as well as a small amount of milk, frequent regurgitation.
Wrong mode. Long breaks between feedings can cause insufficient weight gain. Normally, a newborn baby is recommended to be fed every 2-3 hours if he is breastfed, and every 3 hours if he is formula fed.
Digestive problems. Intestinal infections, dysbacteriosis, acute respiratory viral infections, and a number of other diseases can lead to disturbances in the functioning of the organs of the gastrointestinal tract. If the food is not digested completely, it is poorly absorbed, then the child's body ceases to receive vitamins and microelements necessary for normal life.
Determination of the norm of weight
Children are individual. This applies not only to appearance and character traits, but also to weight. Some babies are born large, and someone's body weight will be below average. All this is considered normal.

This is important!
The weight of a healthy full-term baby is usually in the range of 2.6 to 4 kilograms, but deviations from these values ​​are allowed. Monthly weight gain is also labile and depends on many factors. Pediatricians and parents are guided by the average values ​​​​of body weight gain.

Dr. Komarovsky recommends calculating the increase according to the following formulas:
It is important to note that a small increase in body weight that does not correspond to average norms or its absence at all is not a reason to immediately talk about pathological changes in the baby's body.
For the most part, children grow in leaps and bounds and can gain a decent weight in one month, and in the next two add almost only in height. Also, a small increase may be due to the increased activity of the baby. If he learns to crawl or walk, moves a lot and expends energy, then the lack of mass becomes quite understandable. Thus, if the child is active, inquisitive, mobile, develops in accordance with age and has excellent tests, you should not worry**. But lethargy, apathy, pallor against the background of underweight - a reason for an immediate appeal to a specialist. Only he can make an accurate diagnosis.

What to do if you are underweight
Many parents today have special scales at home for weighing babies. Thanks to them, they can control the weight of the child. If for a long time the body weight of the crumbs does not change, you should contact a competent specialist, but in no case should you make diagnoses yourself. The doctor will conduct a professional examination, issue directions for the necessary examinations (if necessary) and give recommendations.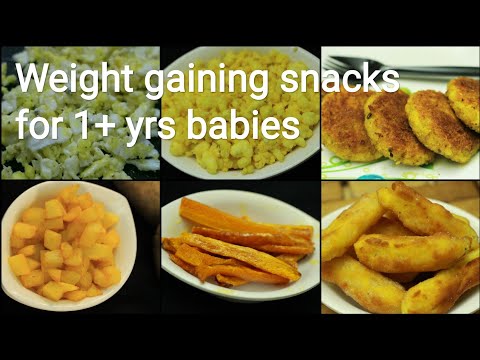 If the weight loss is minimal, it is usually necessary to adjust the diet and diet. In cases where a small increase is due to some disease (rotavirus infection, etc.), the doctor prescribes the appropriate treatment to eliminate the cause of underweight.

Weight Gain Infant Formula
For small children who have problems with weight gain, special infant formulas may be recommended. Their composition takes into account the need of such babies for vitamins, minerals and other nutrients. They contain more proteins, fats and carbohydrates. The quality of the protein component is of great importance, and easily digestible whey proteins prevail over the casein fraction in them. To facilitate the absorption of the fat component, the diet includes medium chain triglycerides (MCT), which can be absorbed into the intestine without the participation of enzymes. And for the absorption of carbohydrates, part of the lactose can be replaced by maltodextrin. Weight gain formulas have the word or prefix "PRE" in the product name.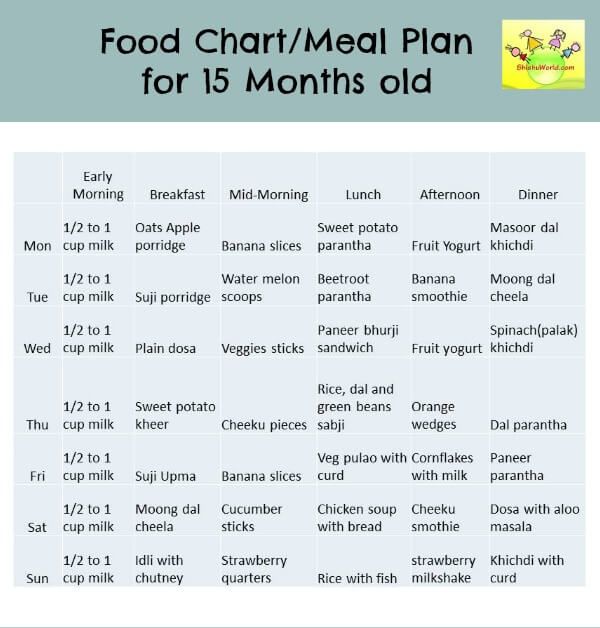 How to choose the right mix
This is important!
The decision to prescribe a specialized diet for an underweight baby should be made by a specialist. If a doctor recommends a PRE-mixture to a child, then attention should be paid to the fact that it additionally contains such useful components as omega-3 and omega-6 fatty acids for the development of the central nervous system, nucleotides for the formation and strengthening of immunity, prebiotics for improving digestion.

How long can I feed my baby with PRE-formula
Specialized nutrition can be used both in full and in partial (as supplementary feeding) volume. Formulas can be given from birth through the first year of life if needed. The duration of such nutrition depends on the deficit in body weight and the subsequent dynamics of weight gain. Once the baby's weight is normal, the PRE formula can be replaced with a standard formula suitable for the baby's age.

Which blend does Nutrilak
offer?
Nutrilak Premium PRE is a specialty formula for small and premature babies that has been clinically proven effective for underweight babies.