What flavor baby food should i start with
How to Start Introducing Solid Foods to Babies
Introducing solids to your baby can be intimidating. With safety and nutrition top of mind, we'd like to help simplify the introduction process. Starting on solid foods allows babies to get accustomed to eating, establish a feeding routine, learn about textures and experience using utensils. Our guide will help you transition your baby during their first year of life as they explore the diversity of solid foods.
Ready to start solids?
Prior to introducing solids, make sure your baby is developmentally ready. Consider the following readiness cues and benchmarks. Is your baby:
Holding their head up without assistance?
Sitting up without assistance?
Propping up on their elbows while lying on their tummy?
No longer sticking out their tongue automatically when something is put in their mouth (also called the "extrusion reflex")?
At least 4 months old?
When you've answered yes to these questions, and you've discussed starting solids with your pediatrician, we recommend introducing single ingredient purees.
Don't be surprised if your little one only eats a spoonful or two, as it can take a few days or even weeks before they learn to eat off a spoon. As you introduce solids, it is also important to remember that up until 12 months, babies should receive most of their nutritional needs from breast milk, formula or a combination of both.
What foods should I start with my baby?
Since babies are naturally inclined to prefer sweeter foods, it's important to introduce vegetables prior to fruit in order to increase acceptance of more savory flavors. Additionally, when your baby starts eating, try one new puree every 2–3 days so your baby can get used to the new tastes and you can monitor for any allergic reactions.
Help your little one embark on their food journey by following these guidelines for choosing which purees to introduce.
Orange vegetables first
When first introducing solids, start with orange vegetable purees, like butternut squash, yam, sweet potato or pumpkin.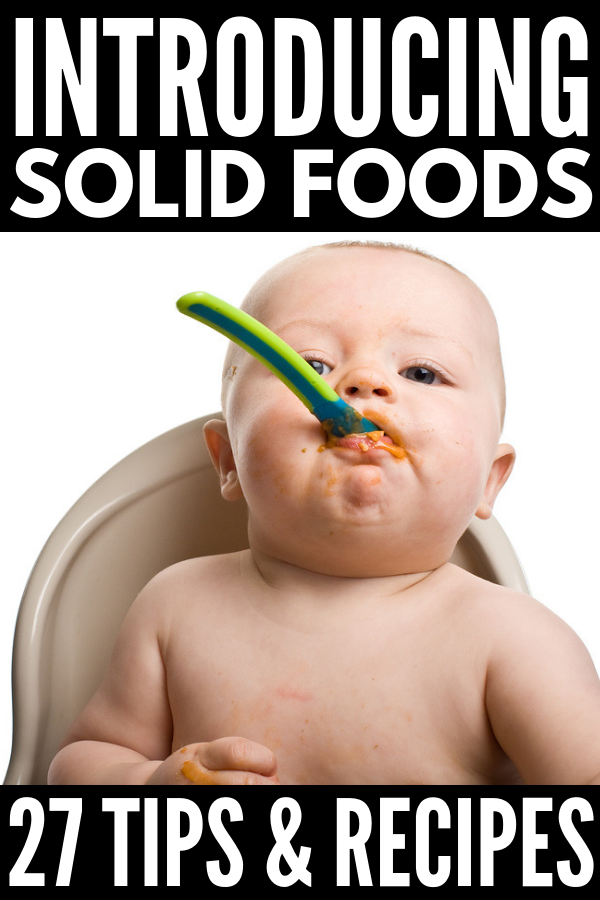 These offer a natural sweetness that tends to be easily accepted by babies. Increased acceptance can lead to an eager eater, so if your baby has a good first experience with foods, they'll be more likely to try other purees later on.
Green veggies next
Once your baby accepts orange veggies, begin incorporating green veggie purees to their eating schedule while continuing to offer orange veggies. Green bean, pea and zucchini purees are a great place to start. These are slightly bitter in taste, which means your baby might need some help adjusting to these new flavors. If your baby is having difficulty accepting green veggies alone, try mixing in some of an orange veggie puree to add a little sweetness.
Finally…fruit!
While your baby continues to enjoy orange and green veggies, slowly start introducing naturally sweet fruit. Fruit purees such as mango, apple, strawberry and pear are great single ingredient purees to start. Once your baby enjoys the sweetness of fruit, they may be less eager to enjoy veggies.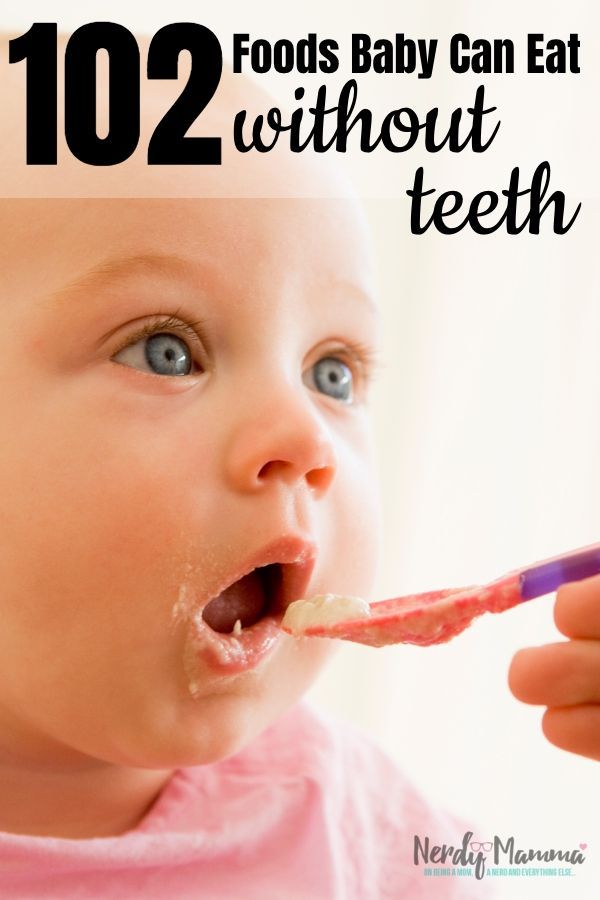 Consider offering these less frequently or towards the end of the meal.
Frequently asked questions about starting solids
1. Should I feed my baby rice cereal?
In addition to fruits and vegetables, single iron-fortified grains like rice are a popular choice for first foods due to their bland taste, smooth texture and low allergen risk. Until they are about five to six months old, most babies have adequate iron stores acquired in-utero, so at six months, we recommend introducing foods that naturally contain dietary iron and pose a low allergy risk. Rather than traditional rice cereal, consider trying more fiber-filled, nutrient-dense grains or legumes such as buckwheat, millet, oatmeal, quinoa, beans or lentils.
2. What is the best way to introduce solids for the first time?
When your baby is first starting solid food, it's important to start mealtime when your baby is hungry and eager to eat. We recommend offering food before breast milk or formula is offered.
Learn how to encourage interest in mealtime and exploration of new tastes in our full post on tips for introducing solids to your baby
3. How much food should I offer per feeding? How many times should I offer purees to my baby throughout the day?
We recommend starting with three meals per day, offering a few spoonfuls at each "meal" and progressing as your baby shows interest.
4. How can I prevent food allergies for my kid?
According to the American Academy of Allergy Asthma & Immunology, allergists now recommend introducing certain foods as early as 4–6 months, which may reduce the potential of an allergen risk. Be sure to discuss introducing allergens with your pediatrician before starting solids. For more information on food allergies in children, check out our two part blog series with Dr. Steve Handoyo of the University of Chicago: Part 1, Part 2.
Starting solids with your baby is meant to be a time for food exploration and motor skill development.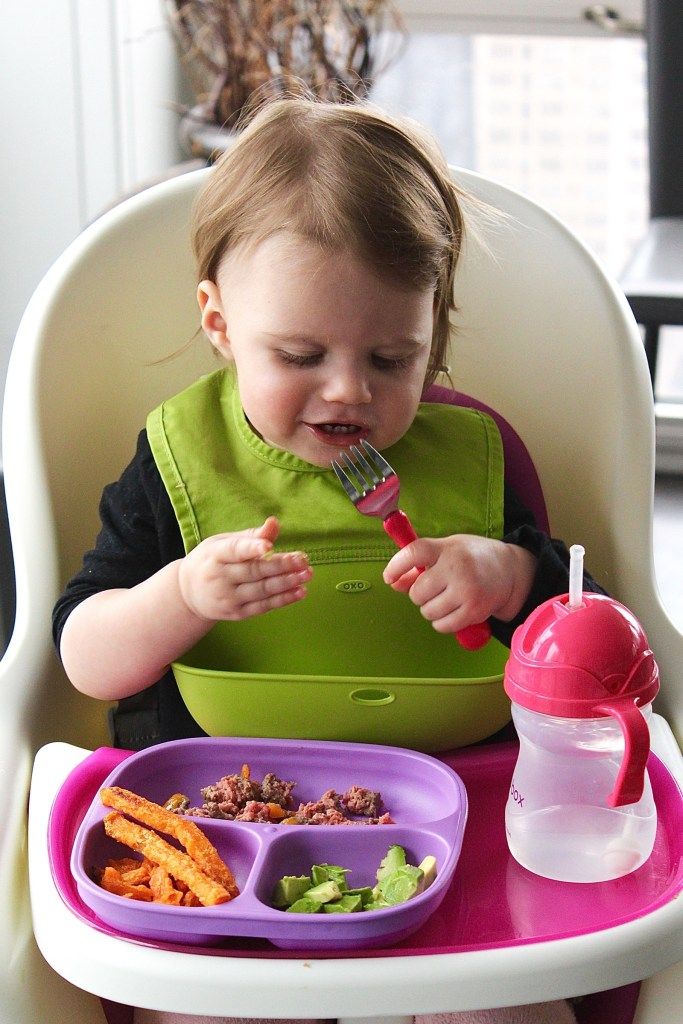 Remember that each baby is different and their starting solids experience will likely deviate from fellow babies' experiences.
If you have questions or would like further guidance in designing the meal plan that is best for your child, feel free to contact our team at [email protected] 
Baby Food FAQs - 10 Tips to Start Solids for Your Baby by Beech-Nut®
Do you think your 4 month old baby might be ready to start solid food? Beech-Nut® has been making baby food since 1931, and our consumer care team has heard many common questions from moms & dads over the years! Read below for our top 10 FAQs about introducing your baby to solid foods like cereals and purees. Of course, every baby is different, so consult your pediatrician with any questions.
1. How do I know if my baby is ready for solid food?
Before starting solids, your baby should show these signs:
A diminished tongue-thrust reflex – babies are born with the instinctive need to push everything out of their mouth with their tongues. If this reflex is still present, it will be difficult for your baby to swallow food.
Sitting up with support
Holding their heads up
Additionally, they should show interest in foods by doing at least one of the following:
Reach for food
Track food from your plate to your mouth
Lick their lips when you're eating
Open their mouth for food
Try to eat your food
If your baby shows all four signs, he/she's ready to try solids! If she only shows one to three signs, he/she's close, but not quite there. Check your baby's progress each week, noting when they show a new sign of readiness.
2. What foods should I start with?
Single-ingredient purees are great for introducing your baby to solid foods. Many parents recommend starting with veggies first so that baby doesn't quickly develop a taste for sweeter foods. Start with veggies that have a smooth, runny texture – try green beans or butternut squash.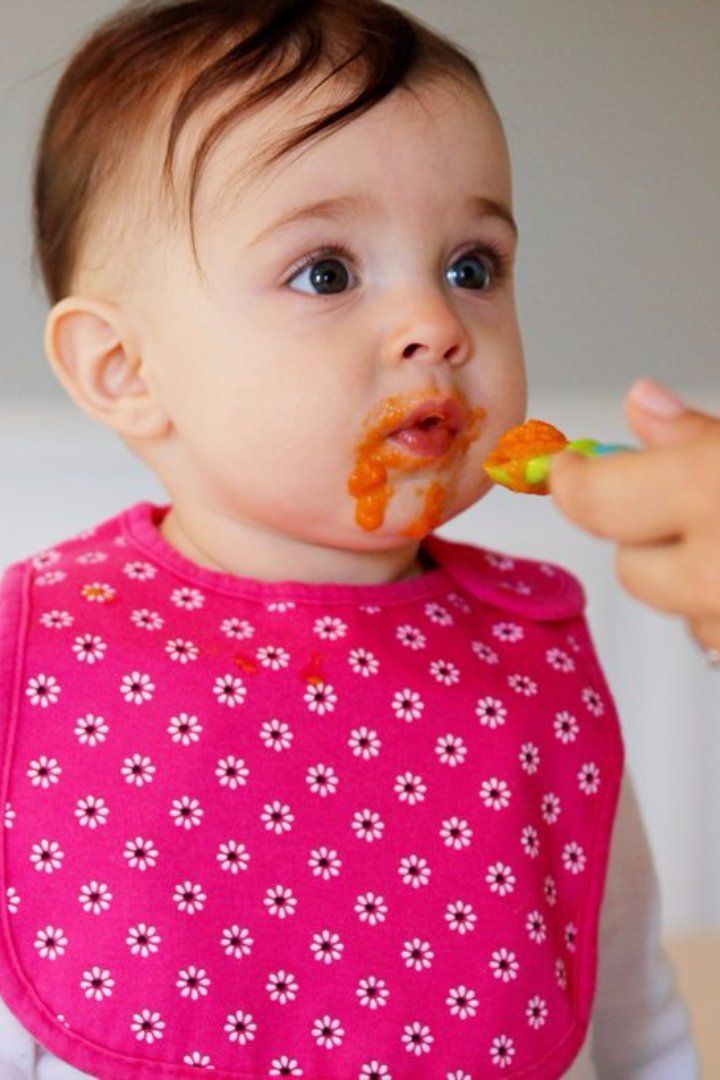 Thicker veggies like spinach puree or sweet potato could be a great next step, too!
3. I'm afraid my baby might be allergic to something new.
Food allergies are a common concern for new parents, and there is a lot of confusion on how to introduce new foods to children. Generally, you should start with one new food at a time so that you can judge baby's reaction to each. Read some of the most common questions on food allergies in this article from our pediatric expert, Eileen Thomas, RDN, CSP, LD, Board Certified Specialist in Pediatric Nutrition.
4. Begin with single foods, but don't give up if baby doesn't like each at first
Start with single ingredient purees like our Stage 1 options, but don't give up if your baby doesn't seem to like the food's flavor right away. It can take up to a dozen times for your baby to accept a new flavor.
5. Add iron
If your baby has been exclusively breastfed to this point, consider finding ways to supplement their diet with iron rich foods (like Beech-Nut® rice or oatmeal).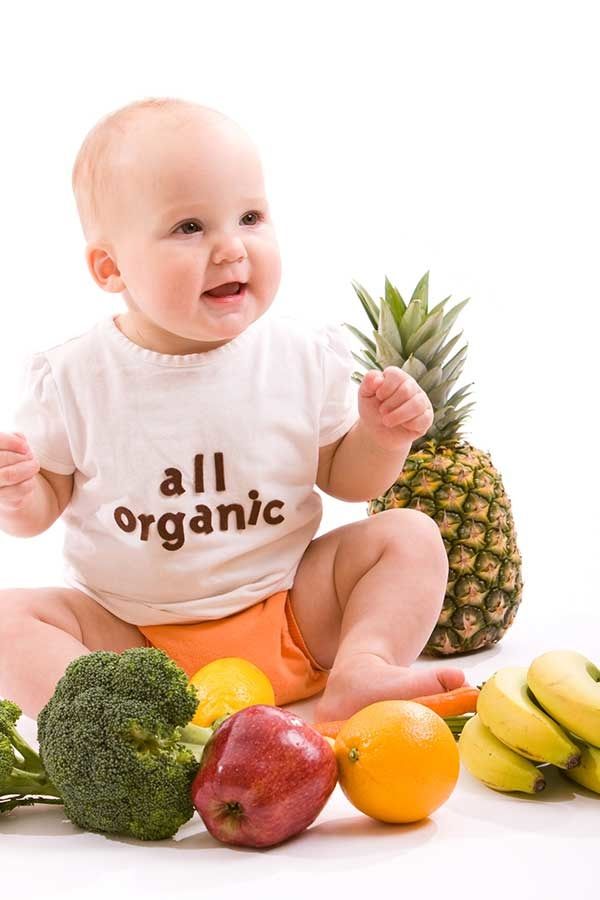 Also consider adding protein and iron-rich meats like our Stage 1 chicken, turkey, or beef puree to help supplement this important nutrient that aids brain development. It's blended to have a smooth texture; consider mixing a little bit with a fruit or veggie puree to sweeten up the spoonful.
6. Offer a variety of flavors
Exclusively offering fruits will not expose your baby's taste buds to other nutritious foods, like veggies and proteins. Look for vibrant and varied colors to excite your baby's senses. Variety is key – let the rainbow of Mother Nature's treats be your guide.
7. Remember, a "meal" might just be a few bites
Remember, a "meal" at a young age like 4 months is just a few small bites. At this stage, your baby is likely still getting most of their nutrients from breast milk or formula. Solid feeding will introduce your baby to new textures, tastes, and ways of eating but don't worry if they are full after a few small bites.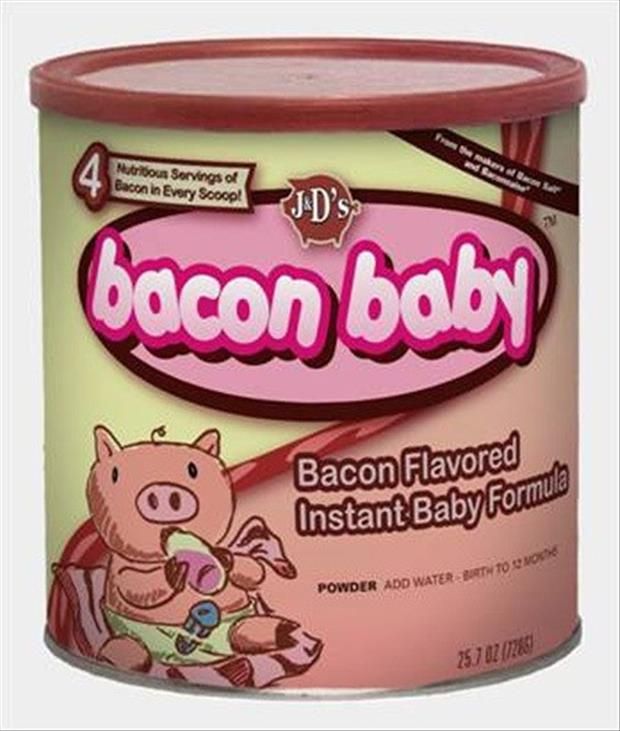 8. How can I tell if my baby is full?
Signals your baby is full include:
Turning head away as you bring the spoon to their mouth
Fussing or squirming to try and get out of a highchair
Pushing things away like your hand, the spoon, jars or pouches
9. What's better – a jar or a pouch?
Purees can be found in jar or pouch form (though, currently only jars are eligible for your WIC™ benefit). You can spoon feed your baby using a puree jar or pouch, just be sure to use a small baby spoon that is rubber coated or made of BPA-free plastic.
10. Should I make my own purees?
Homemade baby food is more or less this simple: bake or steam fruits and veggies until they're tender. Puree in a blender (or whatever you're using) until you get the right texture for your baby, adding water or breast milk to thin if needed. Serve it right away (check the temperature and make sure there are no lumps or choking hazards) or pour into ice cube trays & freeze to re-heat later on.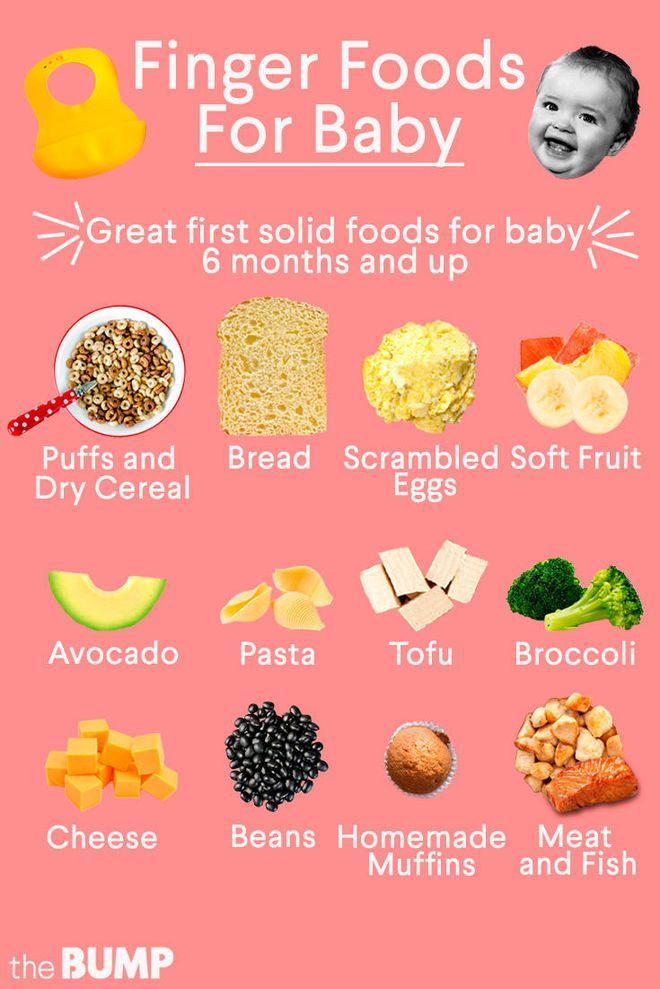 Take a look at our recipes for banana puree or spinach, zucchini & peas puree for some inspiration!
Our Beech-Nut® Naturals and Organics purees are made with real ingredients, gently cooked. We use indirect heat to cook our real food and this gentle process helps preserve color, flavor, and nutrients. So even if you're pressed for time (roasting veggies can be particularly time-consuming, or you might not be happy with the quality of produce near you at certain times of the year), consider picking up a jar of Beech-Nut® instead!
Questions? Reach out to us on Facebook or Instagram to chat more with our experts!
how to choose and what kind of baby food is better?
The ideal "baby food" for an infant is breast milk. However, not all mothers can breastfeed their baby, usually this is due to the health of the mother or child. It happens that the woman herself has a serious condition after childbirth and in the early postoperative period, reduced lactation or diseases in which breastfeeding is contraindicated.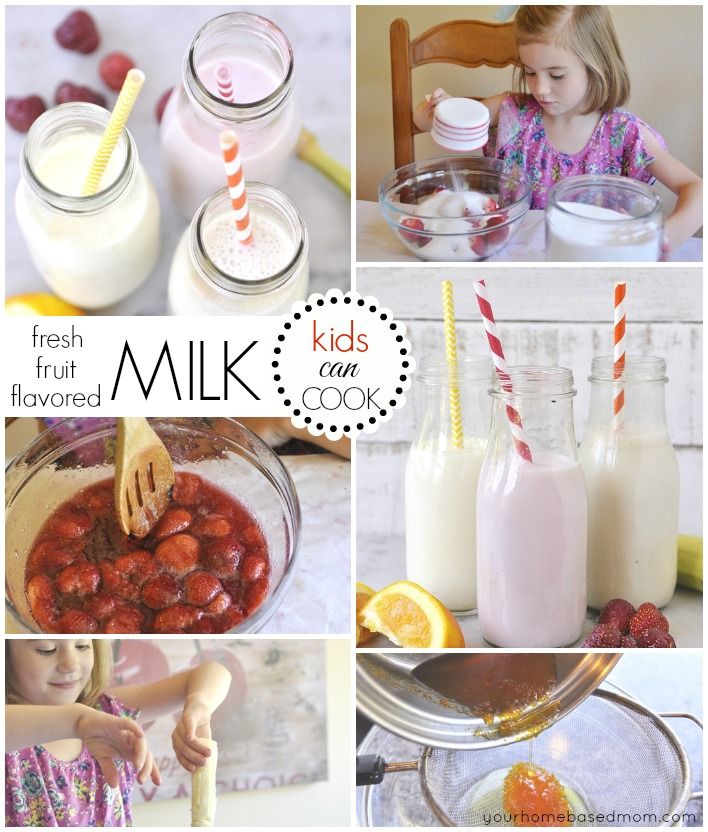 In such cases, the baby is given formula milk - this is the only alternative to mother's milk. Subsequently, at four to seven months, complementary foods should be introduced into the child's diet, regardless of whether he is breastfed or artificial. The mother is faced with the task of choosing the right baby food for complementary foods.
In this article, we will talk about what foods for babies are and how to choose the best baby food.
Legislation under "baby food" means food products that meet the physiological needs of the body of a child under 14 years of age. And nutrition for young children is food intended for children from birth to three years[1]. It is necessary to make a diet taking into account the age of the baby and the characteristics of his physical condition.
The Union of Pediatricians of Russia created the National Program for feeding children in the first year of life and the National Program for optimizing the nutrition of children from one to three years old [2].

They describe recommendations regarding what formula to feed the baby from birth, how to introduce complementary foods and expand the baby's diet. These programs provide detailed information on what nutrients and nutrients should be included in the diet of children of different ages.
First you need to figure out what kind of baby food is[3]. Products for toddlers can be divided into two categories:
Infant formula. There are for children from birth to six months (formula 1 mixtures, or initial), from six months to a year (formula 2) and from a year (formula 3). The composition of such baby food is adapted, that is, as close as possible to the composition of breast milk.
In the initial mixtures, the amount of protein is reduced to 1.2-1.5 g / 100 ml - in accordance with the composition of breast milk. They also changed the fat and mineral profile. The initial mixtures are enriched with such an essential amino acid as taurine, and micronutrients, probiotics, vitamins.
After six months, the baby's need for protein increases, mother's milk changes its composition. And babies on artificial feeding begin to be fed with a more nutritious mixture of formula 2. Taurine is no longer always needed: the body of a baby aged from six months to a year is able to synthesize this amino acid itself. Meanwhile, the content of iron, calcium, zinc increases compared to the initial mixtures, because by this age the child's reserves of minerals received from the mother during pregnancy are depleted, and they need to be replenished.
A child's diet changes after one year - he is already able to eat a variety of solid foods. However, it is advisable to continue to feed him with a mixture, though already formula 3. Pediatricians recommend it as a source of vitamins and minerals that the baby can easily absorb.
Complementary foods As we have already noted, it is introduced when the baby is four to seven months old. This interval is called the "critical window" and is considered optimal for the initiation of complementary foods for several reasons:
The baby needs a wider range of minerals, vitamins and other nutrients. In addition, his baby's digestive system is already ready to accept more solid and complex foods than mother's milk or infant formula.
At this age, the child develops an interest in food, and it is necessary to offer him the right foods to develop his taste.
During this period, the risk of developing a food allergy to a new product is lower.
Timely introduction of complementary foods prevents the risk of micronutrient deficiencies and iron deficiency anemia.
Usually the first food is vegetable puree or monocomponent gluten-free cereals, dairy or dairy-free. Over time, cereals containing gluten, supplements from fruits and berries, and also consisting of several cereals are added. A six-month-old child can already be given several types of vegetables and cereals. Also, at about six months, they begin to give meat puree, then fruit, and from eight months - fish. A child from seven months is allowed the yolk.
From the age of 12 months, complementary foods already make up the majority of your baby's diet.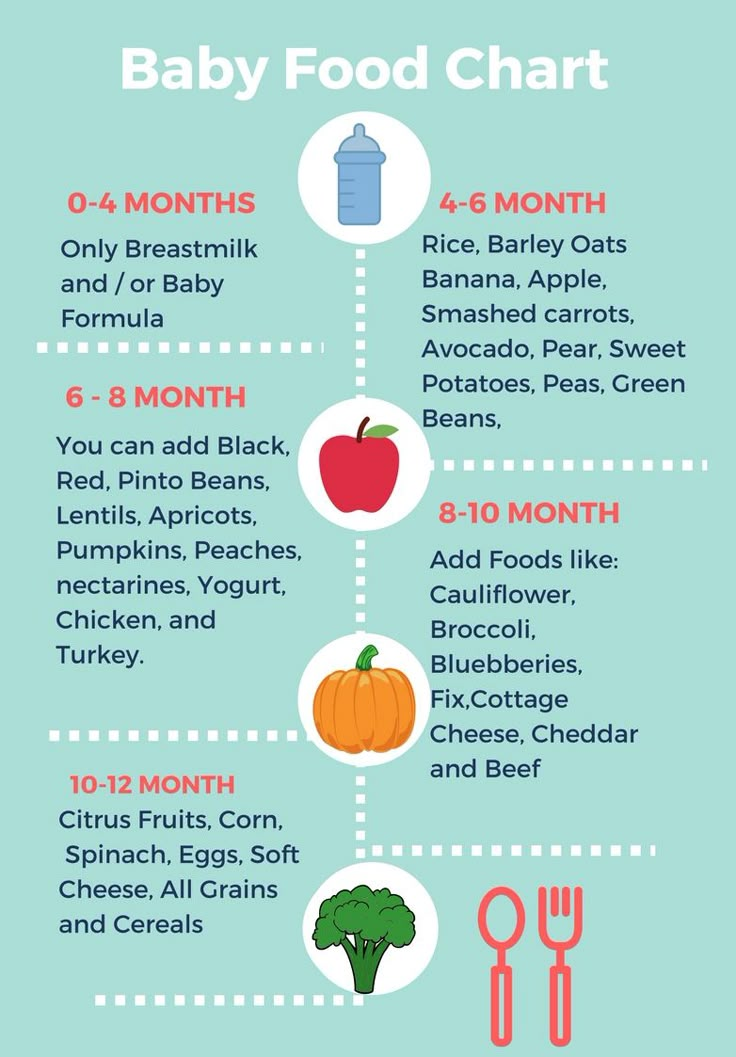 At this age, it is especially important to diversify the child's diet: he can be given soups with small pieces of vegetables, meat, fish and cereals.
Information
During the first feeding, the baby's eating habits are laid, and it depends on the parents how correct they will be. Often, mothers introduce fruit juices into complementary foods too early. And because babies have an innate preference for sweet tastes, they can become naughty and stop eating the unsweetened foods they need, especially vegetables. Unhealthy taste habits are formed, which can later provoke obesity.
Domestic doctors are concerned about such irrational nutrition of young children - due to the wrong approach to nutrition, many babies experience a deficiency of vitamins and an excess of fast carbohydrates.
How to choose baby foods
Finding the right foods for your baby is not an easy task. Store shelves are bursting with boxes, jars and bottles, and manufacturers write on every second package that the baby will be healthy, strong and cheerful after feeding.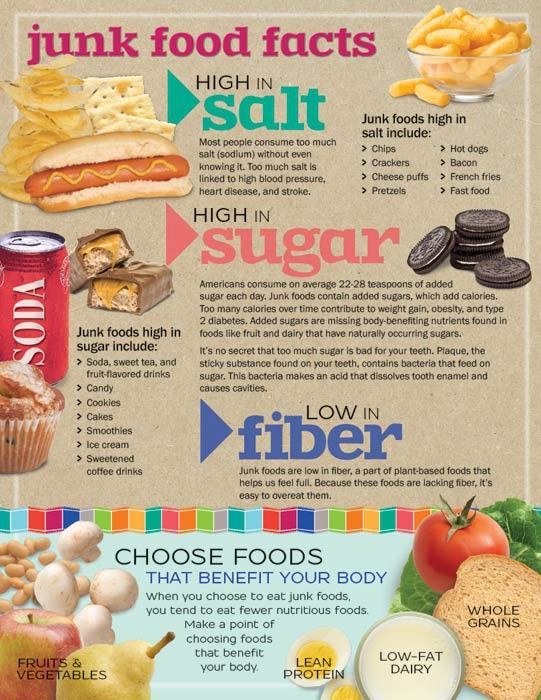 Of course, the baby will receive the necessary substances, no matter what product his parents choose, because all the production of baby food is strictly controlled by the state. By the way, Russia has some of the most stringent requirements for the quality of baby food in the world.
However, products for children differ in their properties. It is necessary to select food so that by the end of the first year of life the baby has actively developed chewing skills and an interest in independence, and the diet of complementary foods is reasonably varied.
For children from one to three years of age, the diet should be even more varied. It is important that the child receives daily something new from the main food groups: dairy, vegetables and fruits, meat and fish, cereals, butter and vegetable oil. Of course, the baby's diet should be expanded taking into account his state of health.
When organizing the nutrition of a child from the moment of introduction of complementary foods and up to three years, a mother needs not only to know what can be fed, but also to consider what foods should not be included in the diet.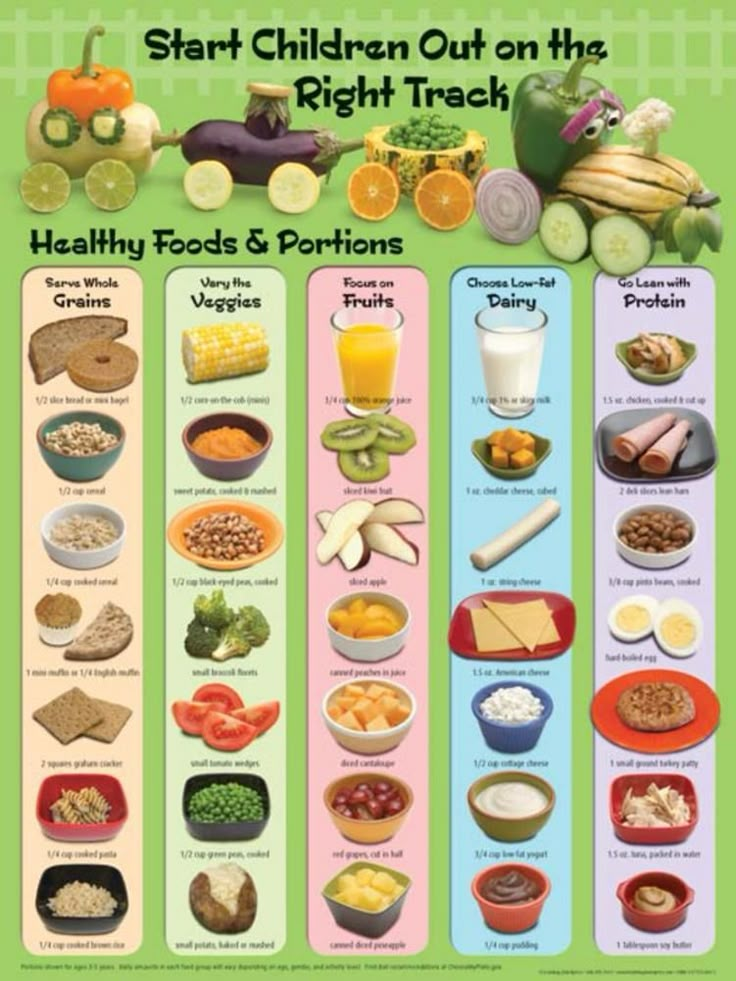 Among the prohibited products for children under three years of age:
any mushrooms, vegetables and fruits in a marinade;
pickles, preserves in tomato sauce;
commercial juice concentrates, carbonated drinks, coffee and strong tea;
various condiments - mustard, ketchup, hot sauces, horseradish, pepper, vinegar, mayonnaise;
products containing flavors, industrial colors, including chewing gum;
margarine and refractory fats - lamb, pork;
chocolates, sweets and other sweets.
To choose the right baby food, you need to know exactly what you should pay attention to and what you don't need to worry about.
When choosing mixtures, it is important to check:
Absence of palm oil. Formula manufacturers may use palm oil (more specifically palm extract) because, like breast milk, it is rich in palmitic acid. However, in human milk, palmitic acid is in the beta position, while in palm oil it is in the alpha position. Such alpha-palmitic acid can interfere with the absorption of calcium and fats and is generally less well absorbed by the child's body. This can negatively affect the work of the intestines, lead to constipation, regurgitation. Milk fat is better suited for baby food as a source of palmitic acid[4][5].
Protein ratio. Breast milk protein is primarily whey proteins and casein. A child needs both types of protein, while proteins are easily digested, which cannot be said about casein. If baby food contains a lot of casein, it stays longer in the digestive tract, which can cause problems with the baby's stool.
The presence of additional functional elements in the composition - lutein, nucleotides, pre- and probiotics. The task of lutein is to protect vision from ultraviolet rays. Nucleotides are low molecular weight compounds that promote the growth of beneficial bifidobacteria in the intestines. And pre- and probiotics in the composition of infant formulas help to establish comfortable digestion.
When choosing complementary foods, pay attention to:
Age appropriate. It is important that in the diet of a child under three years of age who receives complementary foods, special children's products predominate - in their composition the components are selected taking into account the age-related needs of the baby's body. It is impossible at an early age to transfer children to "adult" foods like pickles, smoked foods, fast food, and so on.
Fortified products. It is important that the composition contains vitamins and minerals. The National Child Nutrition Optimization Program recommends choosing complementary foods that contain elements designed to prevent anemia, rickets, and vitamin deficiencies.
For a varied diet. The menu for a baby up to six months is quite monotonous. But as they grow older, the baby needs more various nutrients - proteins, carbohydrates, fats, vitamins, minerals.
For the individual reaction of the baby. If the child is already receiving complementary foods, then it is worth introducing a new product only after the previous one has been fully introduced. If the baby is allergic to the product, then it should be administered carefully, carefully checking the reaction of the body.
Ingredient safety testing is optional. Of course, the content of any "chemistry" in the product for feeding a child, whether it be a mixture or complementary foods, is unacceptable. There is no need to worry about this: baby food is carefully checked. If it is registered on the territory of the Customs Union and hit the shelves, then it complies with SanPiN 2.3.2.1940-05 and there will be no "prohibited" components in its composition. Also, contrary to popular misconception, in Russia it is forbidden to use GMOs in children's products.
Note
Baby food in jars (usually mashed potatoes) has a short shelf life after opening because it does not contain preservatives.

However, before the jar is opened, the products can stand for quite a long time on the shelves of stores or in the refrigerator at home. This is possible thanks to a special production technology, sterilization and vacuum packaging. If a soft pop is heard when opening the jar, this is a good sign: the puree is not spoiled. But products in jars with swollen lids or a protruding bottom should not be used: microorganisms already multiply in such food, it is not suitable for food.
Features of the choice of dairy products
It is necessary to choose dairy products for babies, following the doctor's recommendations. The specialist will take into account the health of the baby, especially if he is allergic to cow protein. In Russia, such an allergy occurs in 30–40% of children [6]. Such a reaction may occur due to hereditary predisposition and immaturity of the body. But most often, allergies go away when the child grows up.
Goat milk baby food may be a suitable option for young children with a predisposition to allergies.

Its protein is perceived by the body better than cow's: alpha-s1-casein, contained in large quantities in cow's milk, makes a product based on it difficult to digest - food stagnates in the baby's gastrointestinal tract, motor skills are disturbed, as a result, allergies often occur. In goat milk, as in breast milk, there is practically no alpha-s1-casein [7]. Therefore, goat's milk, and hence the mixture based on it, are better absorbed.
Of course, with the introduction of complementary foods, other dairy products will appear in the baby's diet. Unadapted fermented milk drinks, such as kefir, yogurt, biolact, can be introduced into the diet from eight months and in an amount not exceeding 200 ml. Also during this period, it is recommended to give cottage cheese - no more than 50 g per day, but according to indications, it can also be prescribed from the age of six months. Whole milk cannot be used as the main food, and it is advised to introduce it into the diet of babies no earlier than a year (in the amount of 100-150 ml per day) [8].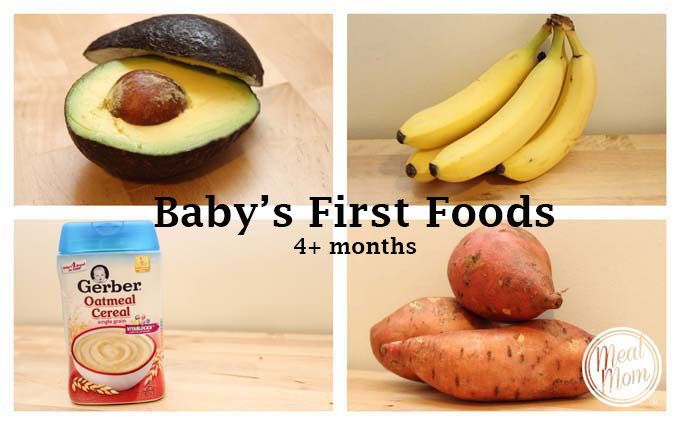 As mentioned above, it must be adapted infant milk or formula 3 formula.
To choose the best baby food, it is necessary to take into account the health of the baby, his tastes, as well as individual reactions of the body. Therefore, before going to the store, you should consult a doctor. The specialist will not only tell you which baby food to choose, but also give recommendations on how to make the child's diet balanced and healthy.
Union of Pediatricians of Russia
0007
Introduction of complementary foods
How to introduce complementary foods correctly is one of the most pressing issues that concern parents.
In the first months of life, the main food for the baby is breast milk or an adapted milk formula, however, as the child grows and develops, this becomes insufficient and it is necessary to think about the introduction of complementary foods.
Your baby is over 4 months old.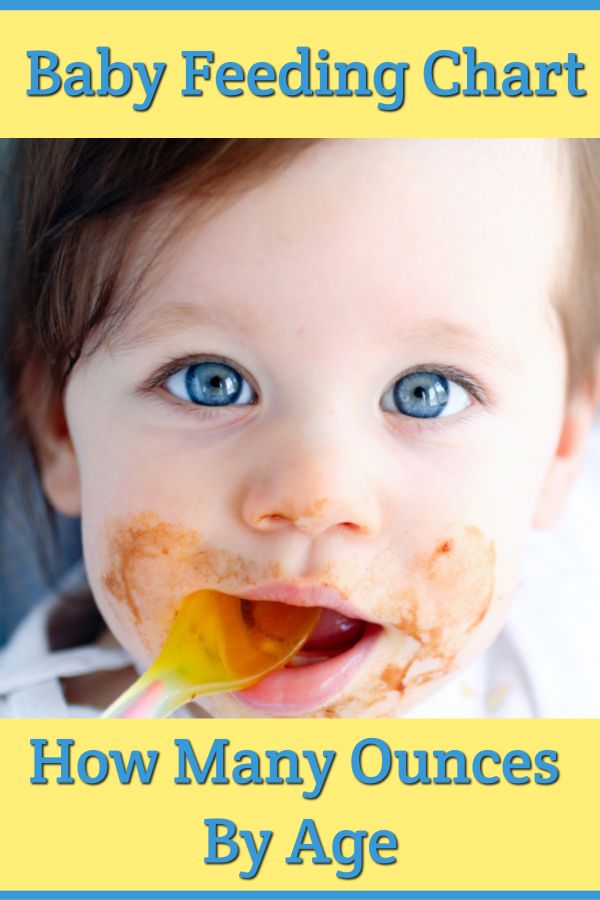 He has noticeably grown up, become more active, is interested in objects that fall into his field of vision, carefully examines them and reaches for them. The child's emotional reactions have become much richer: he smiles happily at all people, makes various sounds. Perhaps you notice that the child looks into your plate with interest, closely monitors what and how you eat, does this mean that it is time to introduce complementary foods? And where is the best place to start? Let's figure it out!
When should complementary foods be started?
According to the Program for optimizing the feeding of infants in the first year of life in the Russian Federation (2019), the recommended age for the introduction of complementary foods is in the range from 4 to 6 months.
The following points will help determine the readiness of the baby for the introduction of complementary foods:
1. Food interest - you can check its presence as follows: during your meal, give the baby an empty spoon or fork, and if he plays with it, licks it, then there is no food interest yet; but if the child is dissatisfied with the fact that the spoon is empty, food interest has probably appeared.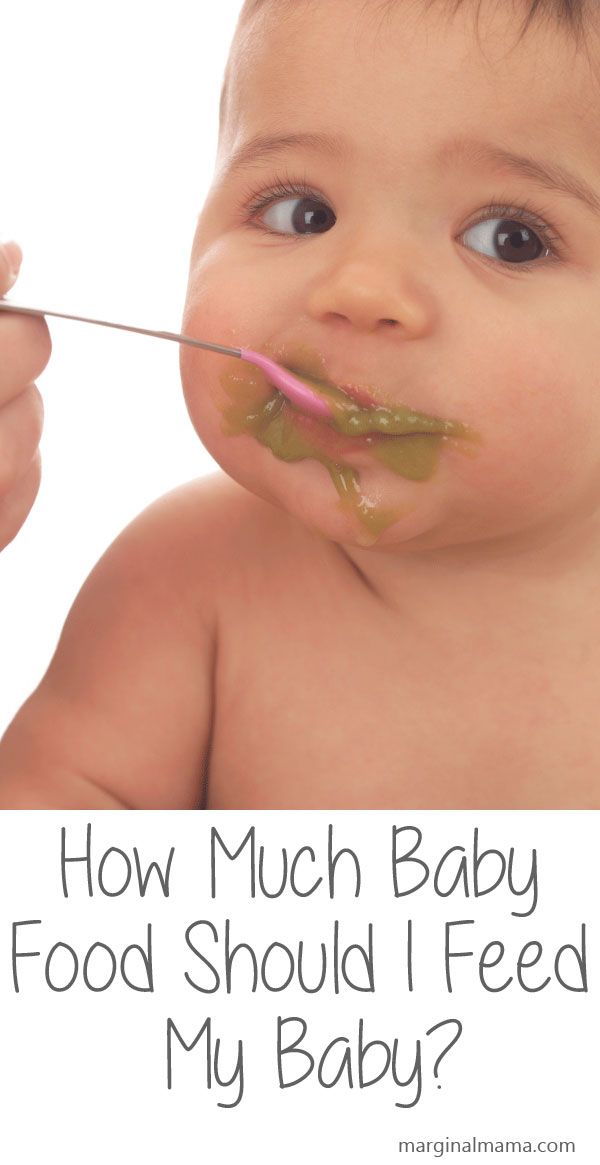 "But how does a child understand that there should be food in a spoon?" Parents often ask. The answer is quite simple: take your baby to the table with you so that he can see how you eat!
2. The child can sit alone or with support. It is unacceptable to feed the child lying down, because he may choke.
3. Extinction of the "pushing out" reflex - when the baby pushes out of the mouth both the offered food and the pacifier, etc.
Why is it not recommended to introduce complementary foods before 4 and after 6 months of life?
Before 4 months of life, the baby is not yet ready to digest food other than breast milk or infant formula. By this age, a number of digestive enzymes mature, a sufficient level of local immunity is formed, which reduces the risk of developing allergic reactions, the child acquires the ability to swallow semi-liquid and thicker food, which is due to the extinction of the "spoon ejection reflex". The introduction of complementary foods after 6 months can cause a pronounced deficiency of micronutrients (iron, zinc, etc.
) and lead to a delay in the formation of chewing skills for thick foods. Too late the introduction of a variety of products increases the risk of allergic reactions. Remember that the timing of the introduction of complementary foods is set individually, taking into account the readiness of the child to accept new foods.
Complementary feeding guidelines:
1. introduce a new product in the first half of the day to track possible reactions to it;
2. cereals, vegetable / fruit / meat purees should be introduced, starting with monocomponent ones, gradually adding other products of this group;
3. start giving a new product with 1/2 teaspoon, gradually increasing the volume to the age norm within a week;
4. It is not recommended to introduce new products during acute infectious diseases or at some special moments (moving to another apartment, leaving the city, on vacation, illness of parents, etc.).
What is the best way to start complementary foods?
The first complementary food can be anything.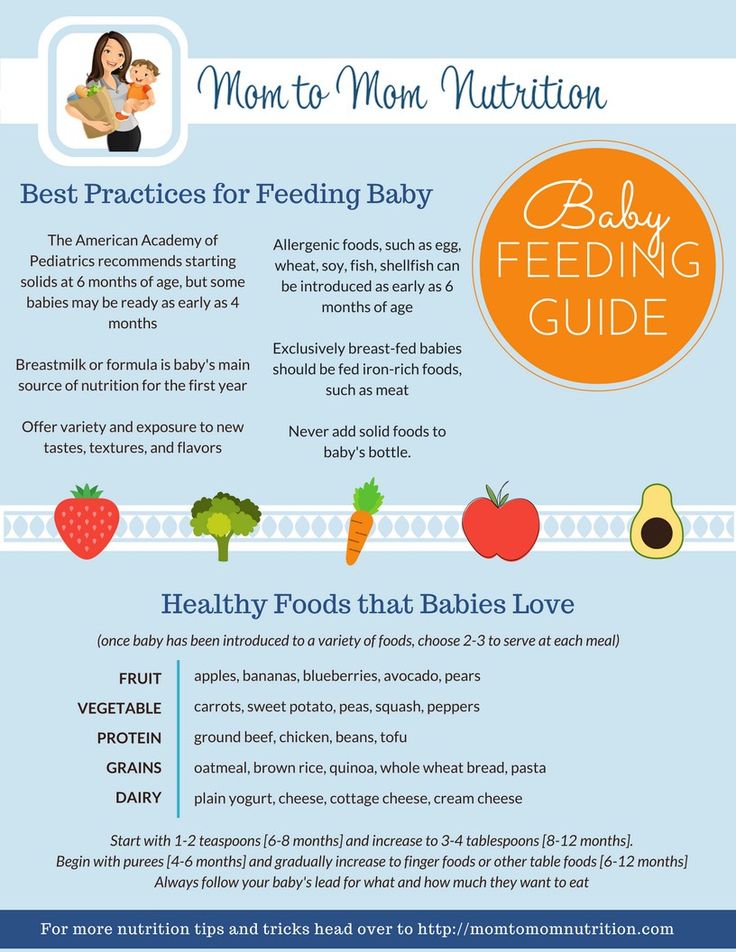 Often parents worry that if the child first tries the fruit, then because of its sweet taste, he will refuse other foods. We hasten to reassure you: breast milk is also sweet, so babies may like sweet fruits / berries more, but this does not mean at all that he will refuse vegetables or cereal. Traditionally, they begin to introduce complementary foods in the form of mashed potatoes, but if the child shows interest in "pieces", then, observing the safety rules, you can give them. Also, along with the introduction of complementary foods, you can offer the child water.
With the start of the introduction of complementary foods, the child is gradually transferred to a 5-time feeding regimen. If the baby shows that he is full and no longer wants to eat (for example, leaning back or turning away from food), then you should not continue to force him to feed, because this can lead to eating disorders in the future. Also, do not force the child to eat as much as possible before bedtime in the hope that he will not wake up for nightly feedings.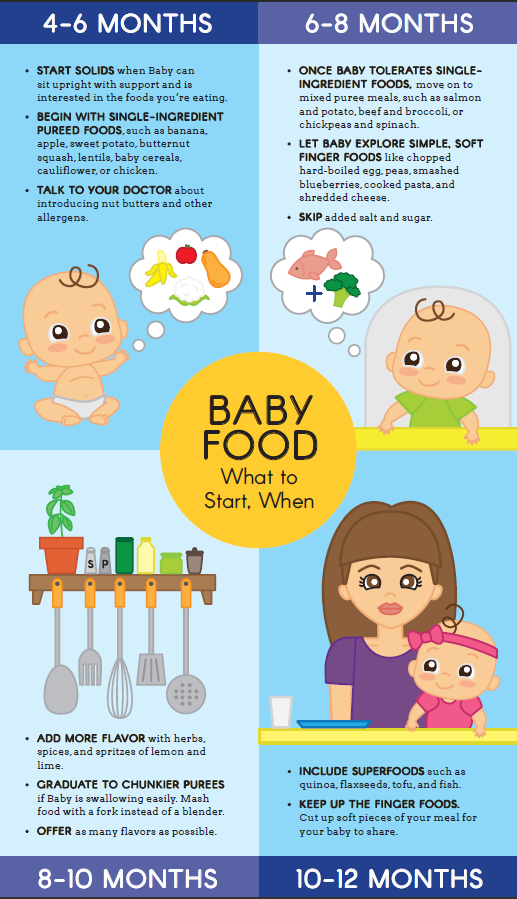 Traditionally, in our country, complementary foods begin with vegetables or cereals.
Vegetables: zucchini, broccoli, cauliflower, pumpkin, etc. If the child did not like the dish, for example, broccoli, do not give up on your plan and continue to offer this vegetable in small quantities daily, you can even not once, but 2-3 times, and after a while (7-14 days) the baby will get used to the new taste. This diversifies his diet, will help form the right taste habits in the child.
As for cereals, it is worth starting with dairy-free gluten-free ones - buckwheat, corn, rice. You can use commercial baby food porridge, which is enriched primarily with iron. In addition, such porridge is already ready to eat, you just need to dilute it with water, which will save you a lot of time.
It is also recommended to add oil to food, for example, vegetable puree to vegetable puree, and butter to porridge.
Of meat products, lean meats, such as mashed turkey or rabbit, are most preferred to start complementary foods.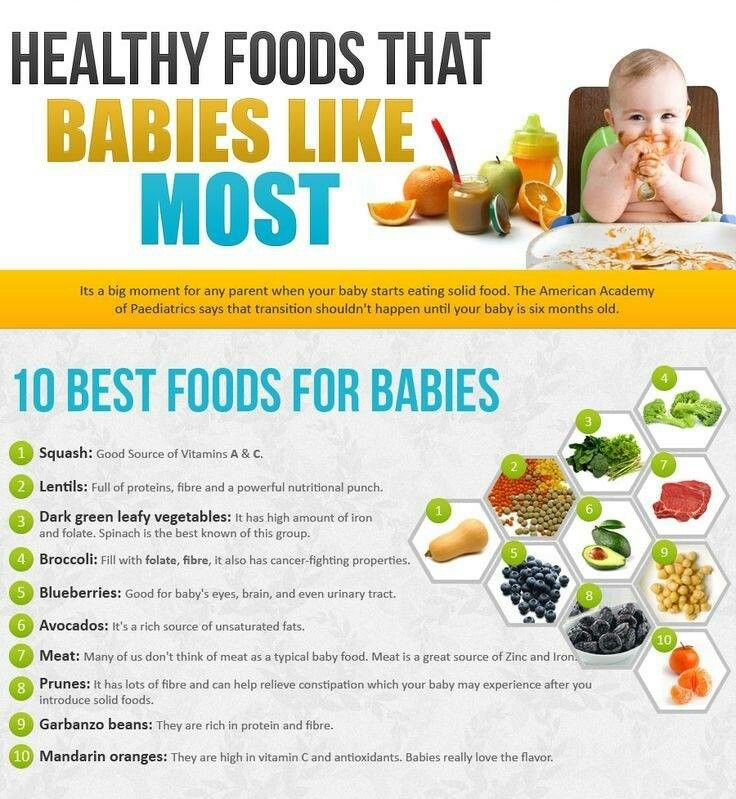 Meat puree contains iron, which is easily absorbed, and adding meat to vegetables improves the absorption of this micronutrient from them. Subsequently, the daily use of children's enriched porridge and mashed meat allows you to meet the needs of babies for iron, zinc and other micronutrients.
When introducing fruit purees (apple, pear, peach, prunes, etc.) into your baby's diet, you should pay special attention to the composition of the product - it is important that it does not contain added sugar.
Fish is a source of easily digestible protein and contains a large amount of polyunsaturated fatty acids, including the omega-3 class, as well as vitamins B2, B12, and minerals. Preference should be given to oceanic fish, preferably white (cod, hake, pollock, sea bass, etc.), salmon can be recommended from red, and pike perch from river.
Fermented milk products are prepared using a special starter culture that breaks down milk protein, so that the baby can get an indispensable set of amino acids in a well-available form.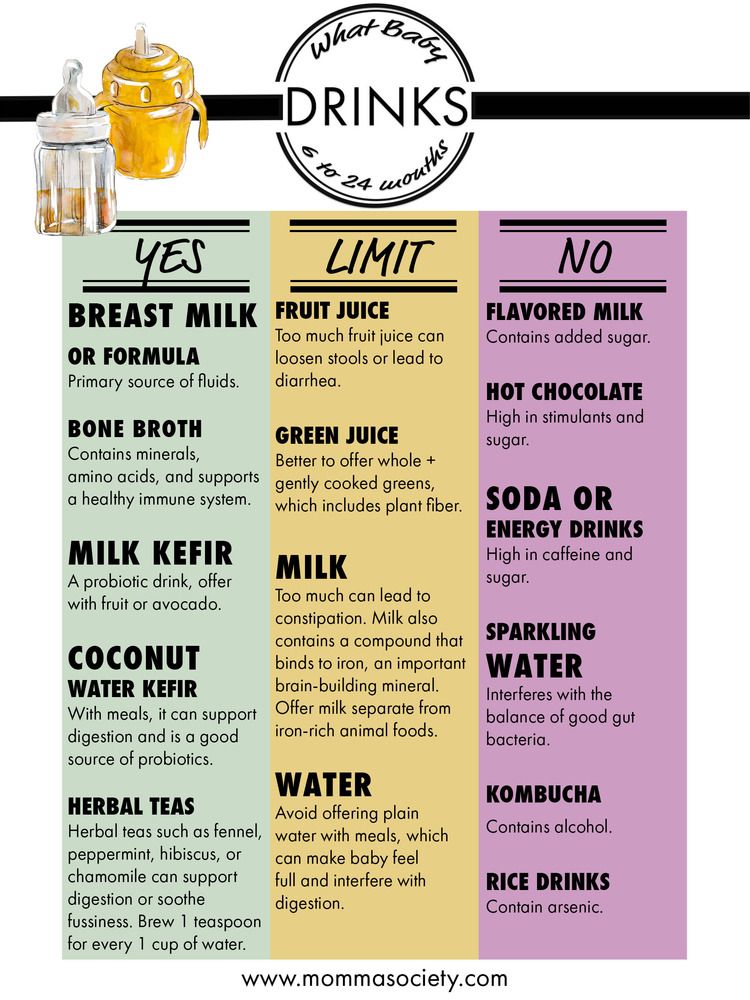 Some foods have added prebiotics, certain vitamins and minerals. Their regular use favorably affects the functioning of the intestines, increases appetite and the absorption of micronutrients.
Recommendations and timing of the introduction of complementary foods for children at risk of developing food allergies and suffering from food allergies are the same as for healthy children. Delayed introduction of highly allergenic foods has previously been recommended to prevent the development of allergic diseases in children at risk. There is now evidence that this practice may lead to an increase rather than a decrease in the incidence of food allergies. The most common highly allergenic foods include cow's milk, chicken eggs, soybeans, wheat, peanuts, tree nuts, shellfish and fish. If a child has a high risk of developing allergies or an existing allergic disease, it is recommended to consult a pediatrician, an allergist-immunologist before introducing highly allergenic products.

By the age of 8 months, when all the main food groups have already been introduced and your baby is improving his skills to eat on his own, special attention should be paid to the diversity of the composition of dishes and the change in food consistency - from puree to finely and coarsely ground. Soft foods cut into small pieces (fruits, vegetables, meat, etc.) are perfect for a little gourmet, which diversifies his diet and will contribute to the formation of chewing skills.
By 9-12 months, most babies have the dexterity to drink from a cup (holding with both hands) and to eat foods prepared for other family members. This behavior needs to be encouraged, but combined with regular feeding to meet energy and nutrient requirements.
It is advisable to use industrial products that are designed specifically for young children after a year.
What should not be given to the baby?
It is not recommended to add salt or sugar to food to enhance the taste.

Drinks that should be avoided include fruit juices, whole cow and goat milk (whole milk is not recommended for children under one year old, and even longer, due to a high risk of developing iron deficiency and increased kidney stress), sweet fruit drinks, compotes and carbonated drinks.
Also, some foods should be excluded from the diet of infants: solid round foods (for example, nuts, grapes, raw carrots, raisins, peas, etc.), due to the fact that the child can choke on them.
It is not recommended to eat products with added sugar, for example, confectionery (marshmallow, marshmallow, marmalade, jam, jam, cookies, waffles, etc.), etc.
You should not give your child the meat of large predatory fish (shark, bigeye tuna, king mackerel, swordfish): these types of fish accumulate more harmful substances than others.
It is forbidden to give honey to children under one year old due to the fact that it may contain spores of Clostridium botulinum bacteria, which in the still immature digestive system of babies are able to multiply, produce toxins directly inside the intestines and, thus, cause infant botulism, which can be fatal.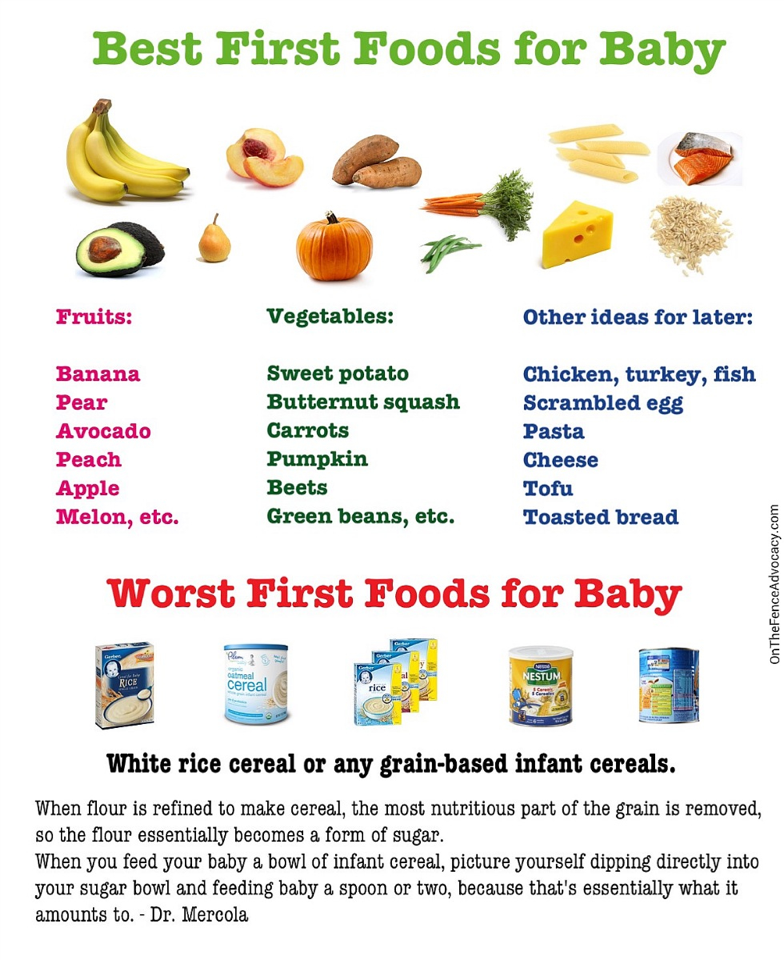 outcome.
Do not give babies raw meat, fish, eggs, caviar, salted fish, soft pickled cheeses because of the risk of intestinal infections.
If you follow all these simple rules, your baby will grow up healthy and happy!
Diets for different ages
References:

1. Methodological recommendations. The program for optimizing the feeding of children in the first year of life in the Russian Federation. [Internet]. - M.: Union of Pediatricians of Russia, 2019. [Methodicheskie rekomendaczii. Programma optimizaczii vskarmlivaniya detej pervogo goda zhizni v Rossijskoj Federaczii. [Internet]. – Moscow: Soyuz pediatrov Rossii, 2019.(In Russ.).] Available: http://www.pediatr-russia.ru/information/dokumenty/other-docs/nacprog1year_2019.pdf Link active as of 20.04.2020
2. Duryea T.K. Introducing solid foods and vitamin and mineral supplementation during infancy. In: Post T, ed. UpToDate . Waltham, Mass.: UpToDate; 2020.