Which food make baby healthy
Feeding your baby: 6–12 months
At 6 months of age, breastmilk continues to be a vital source of nutrition; but it's not enough by itself. You need to now introduce your baby to solid food, in addition to breastmilk, to keep up with her growing needs.
Be sure you give your baby her first foods after she has breastfed, or between nursing sessions, so that your baby continues to breastfeed as much as possible.
When you start to feed your baby solid food, take extra care that she doesn't become sick. As she crawls about and explores, germs can spread from her hands to her mouth. Protect your baby from getting sick by washing your and her hands with soap before preparing food and before every feeding.
Your baby's first foods
When your baby is 6 months old, she is just learning to chew. Her first foods need to be soft so they're very easy to swallow, such as porridge or well mashed fruits and vegetables. Did you know that when porridge is too watery, it doesn't have as many nutrients? To make it more nutritious, cook it until it's thick enough not to run off the spoon.
Feed your baby when you see her give signs that she's hungry – such as putting her hands to her mouth. After washing hands, start by giving your baby just two to three spoonfuls of soft food, twice a day. At this age, her stomach is small so she can only eat small amounts at each meal.
The taste of a new food may surprise your baby. Give her time to get used to these new foods and flavours. Be patient and don't force your baby to eat. Watch for signs that she is full and stop feeding her then.
As your baby grows, her stomach also grows and she can eat more food with each meal.
Feeding your baby: 6–8 months old
From 6–8 months old, feed your baby half a cup of soft food two to three times a day. Your baby can eat anything except honey, which she shouldn't eat until she is a year old. You can start to add a healthy snack, like mashed fruit, between meals. As your baby gets increasing amounts of solid foods, she should continue to get the same amount of breastmilk.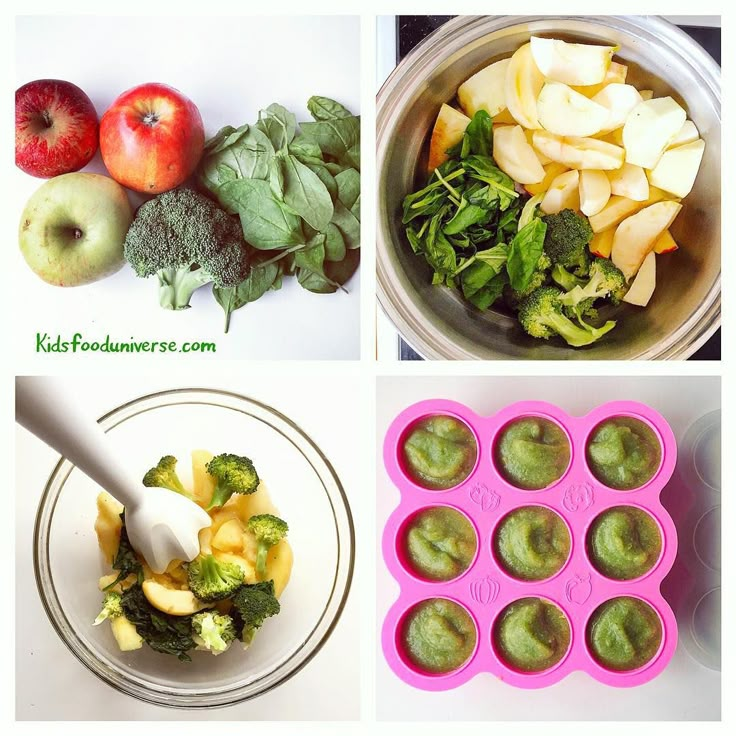 Feeding your baby: 9–11 months old
From 9–11 months old, your baby can take half a cup of food three to four times a day, plus a healthy snack. Now you can start to chop up soft food into small pieces instead of mashing it. Your baby may even start to eat food herself with her fingers. Continue to breastfeed whenever your baby is hungry.
Each meal needs to be both easy for your baby to eat and packed with nutrition. Make every bite count.
Foods need to be rich in energy and nutrients. In addition to grains and potatoes, be sure your baby has vegetables and fruits, legumes and seeds, a little energy-rich oil or fat, and – especially – animal foods (dairy, eggs, meat, fish and poultry) every day. Eating a variety of foods every day gives your baby the best chance of getting all the nutrients he needs.
If your baby refuses a new food or spits it out, don't force it. Try again a few days later. You can also try mixing it with another food that your baby likes or squeezing a little breastmilk on top.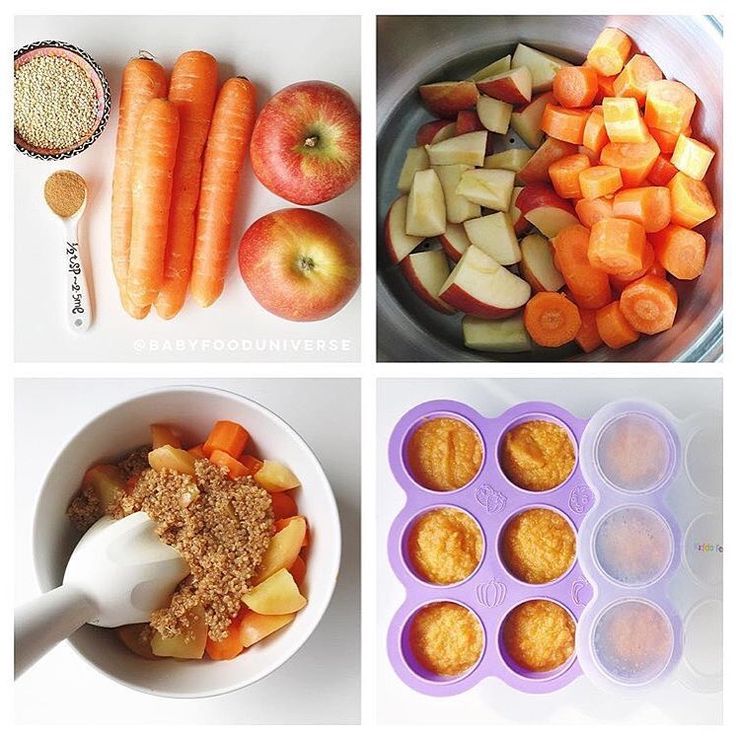 Feeding non-breastfed babies
If you're not breastfeeding your baby, she'll need to eat more often. She'll also need to rely on other foods, including milk products, to get all the nutrition her body needs.
Start to give your baby solid foods at 6 months of age, just as a breastfed baby would need. Begin with two to three spoonfuls of soft and mashed food four times a day, which will give her the nutrients she needs without breastmilk.
From 6–8 months old, she'll need half a cup of soft food four times a day, plus a healthy snack. 
From 9–11 months old, she'll need half a cup of food four to five times a day, plus two healthy snacks.
Baby's first foods: The 10 best foods for babies
These 10 first foods are ideal for your baby because they're full of essential nutrients, reasonably priced, easy to prepare, and delicious. Avocados contain healthy fats, while bananas are loaded with potassium. Blueberries are bursting with antioxidants, whereas broccoli offers fiber and folate.
Both lentils and meat are packed with protein. Prunes can help with constipation, and yogurt helps form healthy bones and teeth. Sweet potatoes and winter squash are great sources of beta-carotene and vitamin C. 
According to the American Academy of Pediatrics, it's important to offer your baby a variety of healthy foods. There are lots of healthy, baby-friendly foods out there, but these 10 recommended by doctors and dietitians alike stand out from the pack. From vitamin-rich fruits and veggies to meats and beans loaded with protein, these superfoods are full of essential nutrients, reasonably priced, easy to prepare, and delicious.
Many are also favorite first foods. Before introducing solids, talk to the doctor about your baby's readiness for solids, and which foods to introduce and when. Then introduce foods one at a time, waiting at least three days after each new food to watch for any allergic reaction.
Avocados
BabyCenter parents are all about avocado as a first food.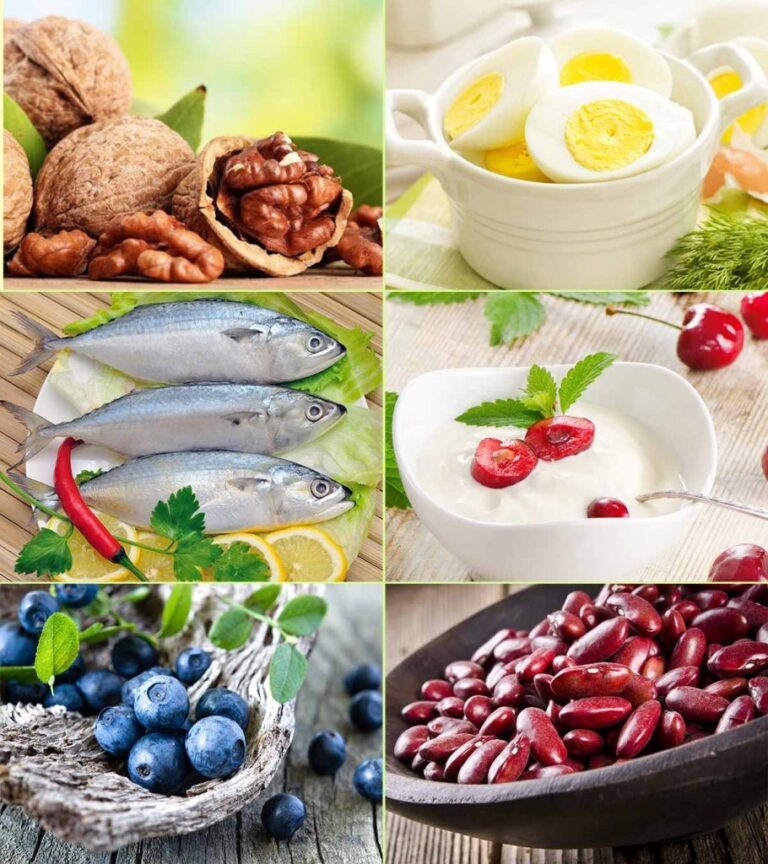 This buttery fruit-vegetable is rich in healthy unsaturated fats that help boost brain development. In fact, the fat composition of avocados is somewhat similar to that of breast milk.
Serving ideas: Mash avocado with a fork, or make baby guacamole.
Bananas
Known as a good source of potassium, this grab-and-go fruit also contains vitamins B6 and C, fiber, and magnesium.
Serving ideas: Make banana and mango puree. Or, for your little one's first smoothie, puree banana and peach chunks with whole-milk yogurt.
Blueberries
Blueberries are bursting with antioxidants. The deep, brilliant blue of these berries comes from flavonoids that benefit your baby's eyes, brain, and even urinary tract.
Serving ideas: Blend or mash blueberries well and swirl a spoonful of the juicy purple puree into yogurt, or top silky coconut milk rice pudding with blueberry compote.
Broccoli
This cruciferous vegetable is a rich source of essential nutrients, including fiber, folate, and calcium.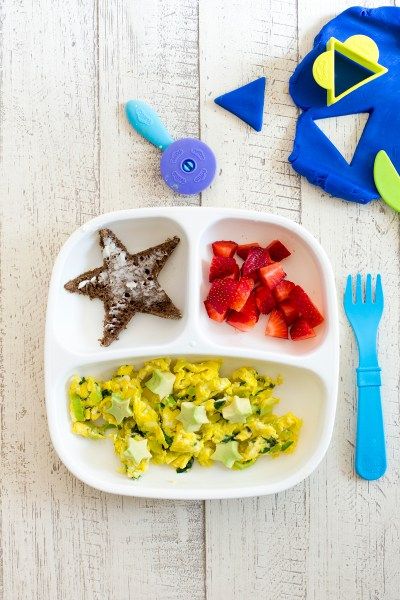 Introduce your baby to broccoli's bold flavor early, and you'll be expanding their tastes and encouraging a lifelong love of green vegetables.
Serving idea: Steam until soft, cut into pieces small enough for your child to eat safely, and then chill. Steaming takes the bite out of broccoli, and some babies prefer the texture and taste when it's cold.
Lentils
Beans and other legumes pack lots of lean protein and fiber. But unlike larger beans, little lentils simmer into a pleasing mush just right for baby bites. They're also one of the cheapest healthy foods you can buy.
Serving ideas: Cook finely diced carrots along with the lentils. As your baby gets older, double up on nutrient-rich foods by making lentil and spinach stew.
Meat
Lack of iron can cause anemia. The American Academy of Pediatrics recommends meat as a first food because it's such a great source of protein, zinc, and iron, especially red meat and dark poultry meat. Plus, babies absorb iron more easily from meat than from iron-fortified cereals, another common first food.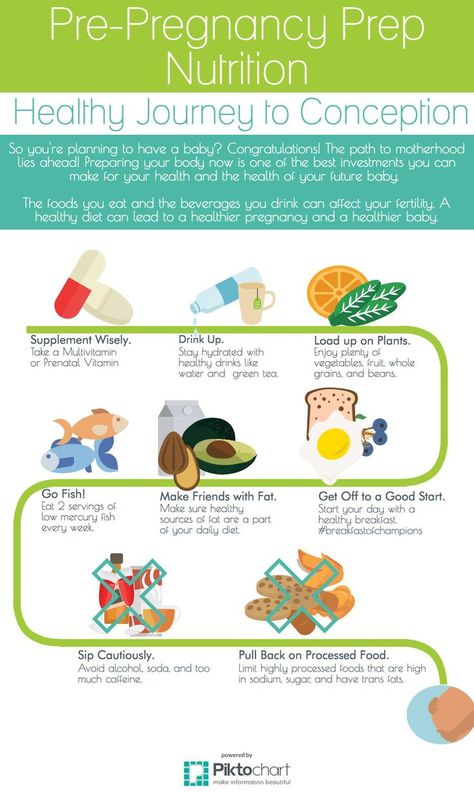 Serving ideas: If your baby is new to solids, try our easy turkey or chicken puree recipe. As they get older, introduce new flavors with chicken curry with green beans and zucchini or shepherd's pie.
Prunes
Whether you call them "prunes" or "dried plums," these humble fruits don't sound glamorous – but they're soft, sweet, and full of fiber. Your baby may suffer from constipation when switching to solids, as it's a big change for their system. Add pureed prunes to your baby's diet to aid digestion and keep things moving.
Serving ideas: Serve pureed prunes alone or mixed with other foods, such as oatmeal, cereal, or applesauce, for a naturally sweet treat.
Sweet potatoes
Sweet potatoes are one of the more popular first foods for babies, who tend to like both their sweetness and texture. These colorful root vegetables are packed with beta-carotene, vitamin C, and minerals, including iron and copper.
Serving ideas: Serve sweet potato puree alone or swirled into pureed chicken or turkey.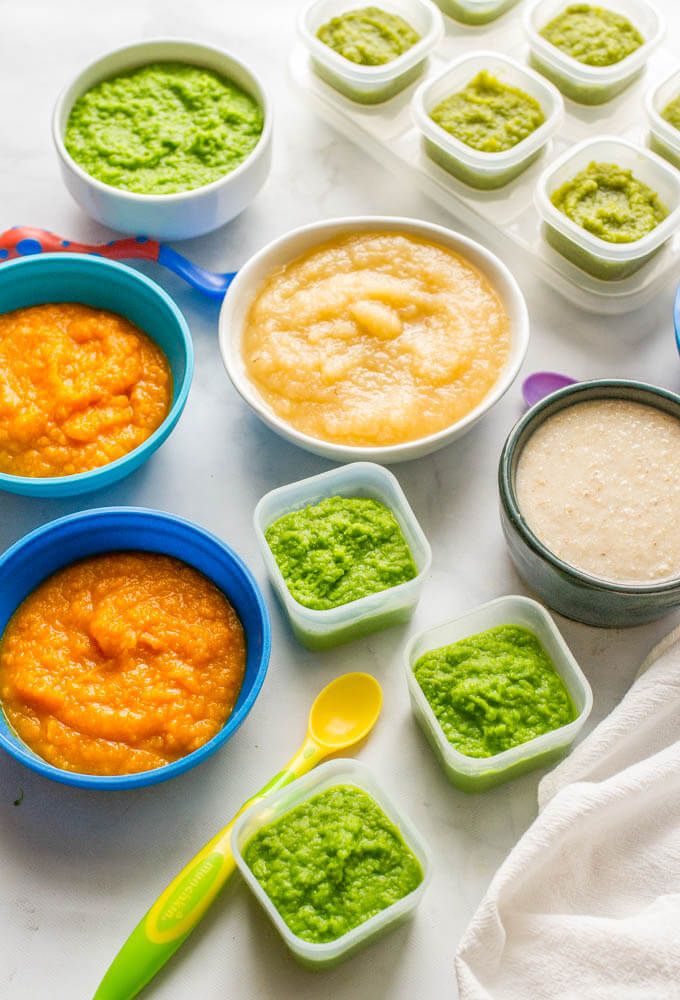 Winter squash
Orange- or yellow-fleshed hard winter squashes such as butternut, acorn, and pumpkin boast many benefits, one of which is they're exceptionally rich in beta-carotene, recognized for being great for eyes. Squash is also an excellent source of vitamin C. Natural sweetness and a creamy texture add to the appeal of winter varieties.
Serving ideas: Roast a winter squash like butternut, scoop out the flesh, and puree it for an easy first food. As your baby gets older, introduce new flavors and textures with dishes like smashed chickpea and butternut chili.
Yogurt
Creamy yogurt is rich in calcium and vitamin D, necessary for healthy bones and teeth. Your baby can have it at 4 to 6 months, long before they'll be ready for cow's milk.
Opt for plain yogurt with no added sugar. Also look for a brand with the most live cultures, which help regulate the good bacteria in your baby's digestive tract. Make sure you pick up whole-milk yogurt – babies need the calories from fat.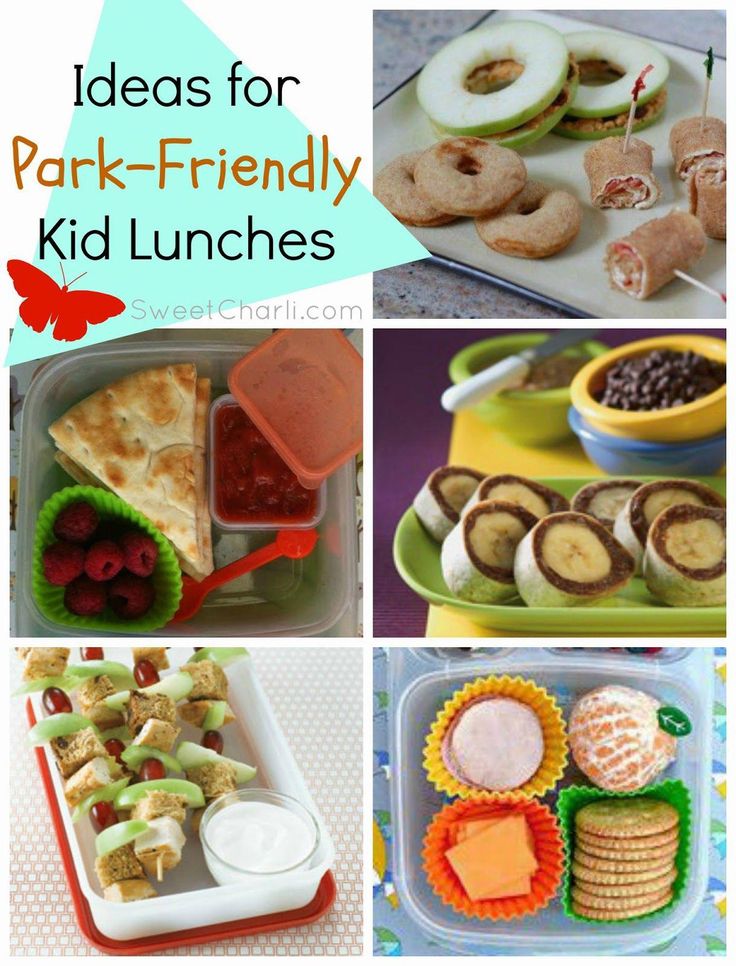 Serving ideas: Yogurt is fine on its own, or swirl in pureed berries or other fresh fruit, applesauce, or mashed avocado.
Proper nutrition of a child is a guarantee of health - Children's City Polyclinic No. 1
Every parent wants his child to grow up healthy, smart, happy.
From childhood, we must teach our children to choose from the variety of foods that are really good for health. The nutrition of children is somewhat different from the nutrition of adults. If the child's nutrition system is built correctly, then the child develops normally, both physically and mentally.
Make your family's way of life by introducing your child to proper nutrition every day. There is no need to arrange constant lectures from this on the topic of what is useful and what is harmful. By actively communicating with your child, setting an example, you instill good eating habits.
Only good things should be spoken at the table.
The situation should help the child to relax, then the appetite will be good and the mood will be friendly. Children can help you with serving and decorating dishes. When serving vegetables and fruits, ask the children what vitamins and minerals they contain and why they are so useful. In order to organize the proper nutrition of the child, you need to follow several important rules:
Rule 1
Food should be varied.
This is an important condition for the child's body to receive all the substances necessary for growth and development. Every day, the child's menu should include: fruits and vegetables; meat and fish; milk and dairy products; grain products (bread, cereals, cereals). Insufficiency or excess of food consumed by a child can adversely affect the activity of the gastrointestinal tract, contribute to metabolic disorders, increase overweight (even to various degrees of obesity) or lead to malnutrition.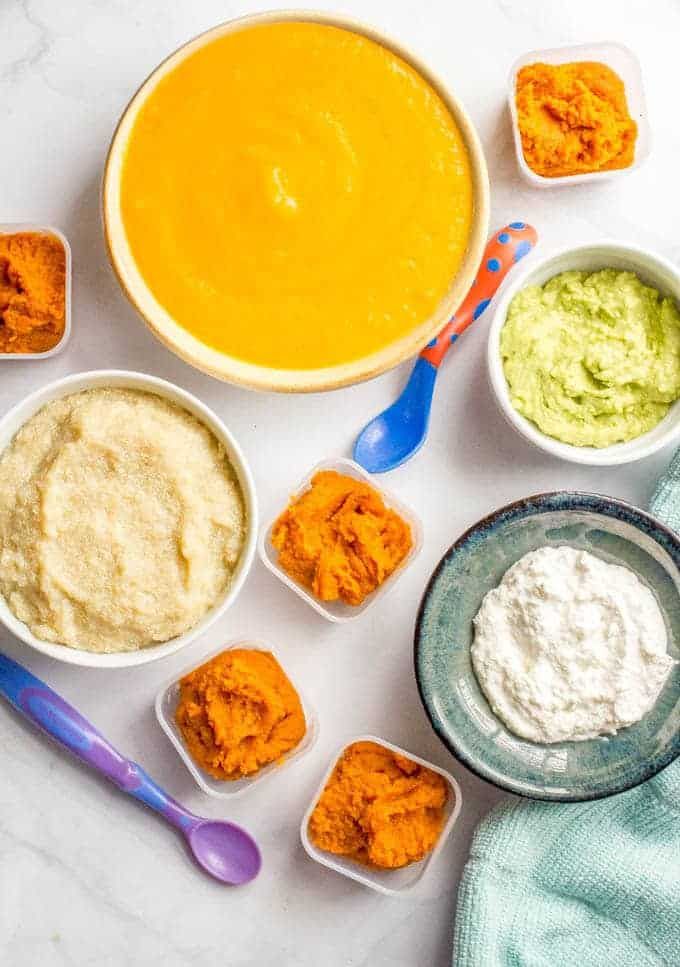 If the child refuses, there is a healthy dish, offer him to experiment and make the dish unusual.
So, with the help of dried fruits and nuts, you can put a funny face on porridge, use ketchup and greens to draw a pattern on scrambled eggs, put mashed potatoes on a plate in the form of a snowman figure, etc.
What should not be used in children's nutrition:
Offal, except liver, tongue, heart; blood, liver, raw smoked sausages.
Deep-fried foods and culinary products, chips.
Curds, condensed milk with vegetable fats.
Koumiss and fermented milk products containing ethanol (more than 0.5%).
Cream confectionery containing vegetable protein.
First and second courses based on fast food concentrates.
Vinegar, mustard, horseradish, hot peppers and other hot spices and food products containing them, including hot sauces, ketchups, mayonnaises and mayonnaise sauces.
Pickled vegetables and fruits.
Natural coffee and carbonated drinks, apricot kernels, peanuts.
Products, including confectionery, containing alcohol.
Food products containing a large amount of food additives in their composition (information is indicated by the manufacturer on consumer packaging).
Dry concentrates for cooking first and second courses (soups, Dosherak vermicelli, cereals).
Rule 2
The child should eat regularly.
Compliance with the diet of children is of great importance for the absorption of nutrients by the body. Preschool children are recommended to eat 4-5 times a day, every 3 hours, at the same time, distributing the diet as follows: breakfast - 25%, lunch - 35%, afternoon snack - 15%, dinner - 25% . At school age, it is advisable to have four meals a day, every 4 hours with an even distribution of the daily ration: breakfast - 25%, second breakfast - 20%, lunch - 35%, dinner - 20%.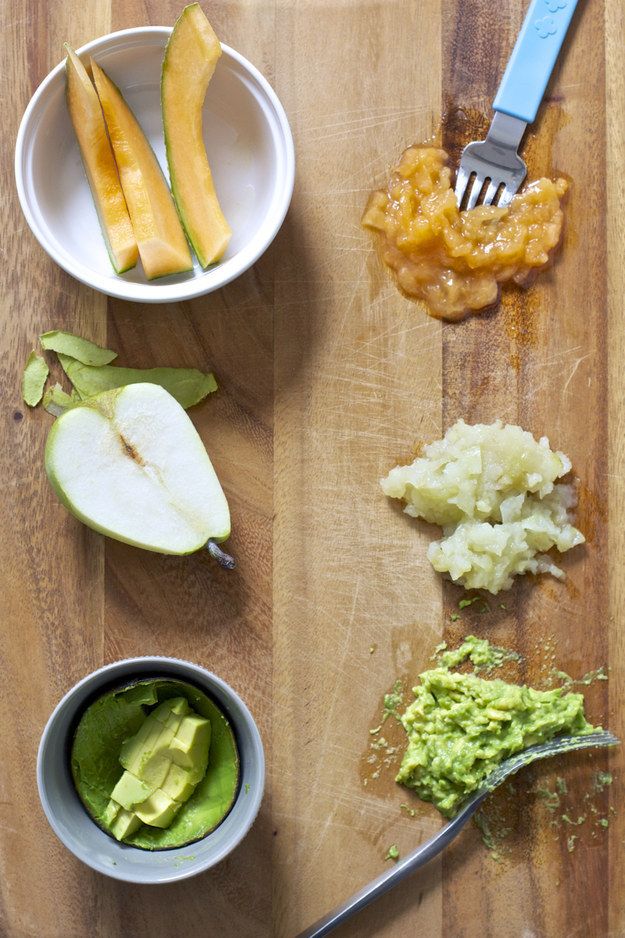 Try to stop snacking and teach your child to eat only at the table. If this still doesn't work, offer fruit, biscuits, juice for a snack - food that will help drown out hunger, but will not ruin your appetite.
Proper organization of meals at school in the form of hot school breakfasts and lunches is an important health-improving measure for student children in extended day groups, whose diet should be 50-70% of the daily norm, which, unfortunately, parents do not have enough are paying attention. Eating sandwiches, pizza, chips, chocolate bars is harmful because - this food is inferior in composition and also irritates the stomach, contributing to the development of gastritis.
Rule 3
A child's diet should replenish his daily energy expenditure.
If your child is overweight, limit the amount of sweets and high-calorie desserts, empty the refrigerator. Put a bowl of fruit on the table, a plate of whole grain bread.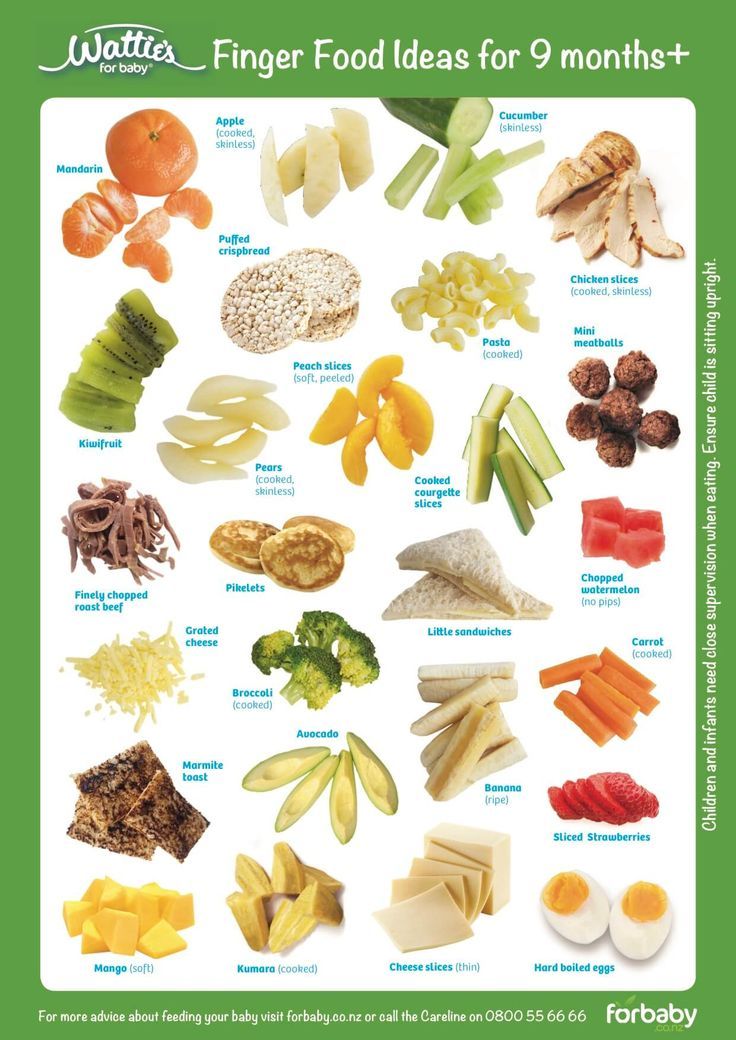 Children can eat fruits without any restrictions, it is almost impossible to overeat them, and they are very useful. With a lack of any mineral substance or vitamin, the child himself will ask for the apple or even greens he needs.
Try to get your child involved in sports, take walks together, even if little by little, but regularly.
Thus, building proper nutrition for children requires taking into account the characteristics of the child's body, knowledge of certain rules and principles of healthy nutrition.
The material was prepared by the editorial and publishing department of GBUZ JSC "CMP" - 2020
Proper nutrition for children
Proper nutrition is the basis of a child's health. Proper nutrition for children is the receipt by the child of all the necessary e nutrients necessary for the normal functioning of the body (about 50 nutrient components are required daily). If a child's daily diet includes the 10 most important nutrients, then the 40 others, as a rule, also enter the body.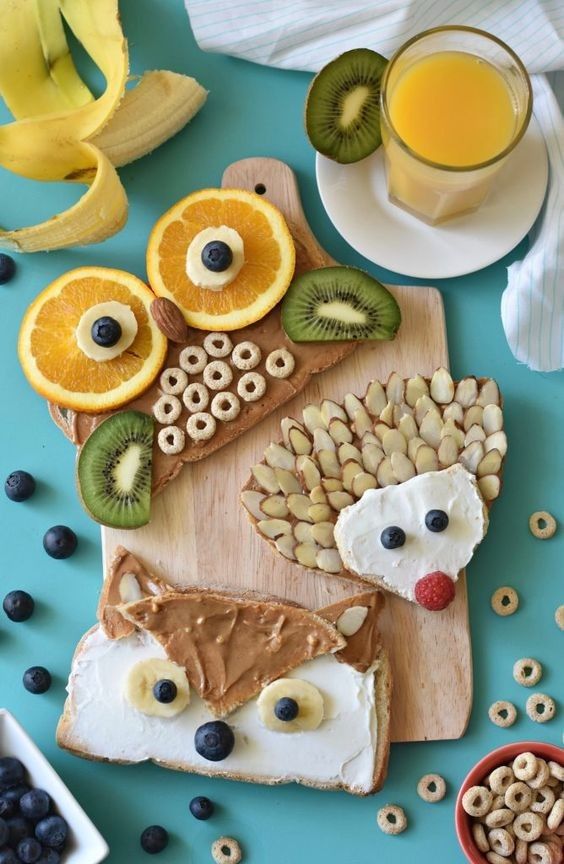 The most important nutrients for a growing body:
- protein is found in meat, poultry, soy products, fish, beans, peas, eggs, cheese, milk and dairy products. This is the main substance necessary for the aging of new cells, including those that make up muscles, blood, and also for the normal functioning of existing cells.
- in carbohydrates are found in cereals, potatoes, corn, bread and sugar. It is a source of calories.
- fats are found in edible fats, vegetable oils, butter, margarine and fat. Fats provide the body with more calories per unit of weight than proteins and carbohydrates. It is an essential component of cell walls; fats also provide the body with acids needed for many life functions. In addition, fats contain vitamins dissolved in them, such as A, D, E, K.
- vitamin A (retinol) found in liver, carrots, sweet potatoes, herbs, margarine, butter. Important for skin and mucosal cells, enhances resistance to infections, improves the ability to see in the dark and color vision.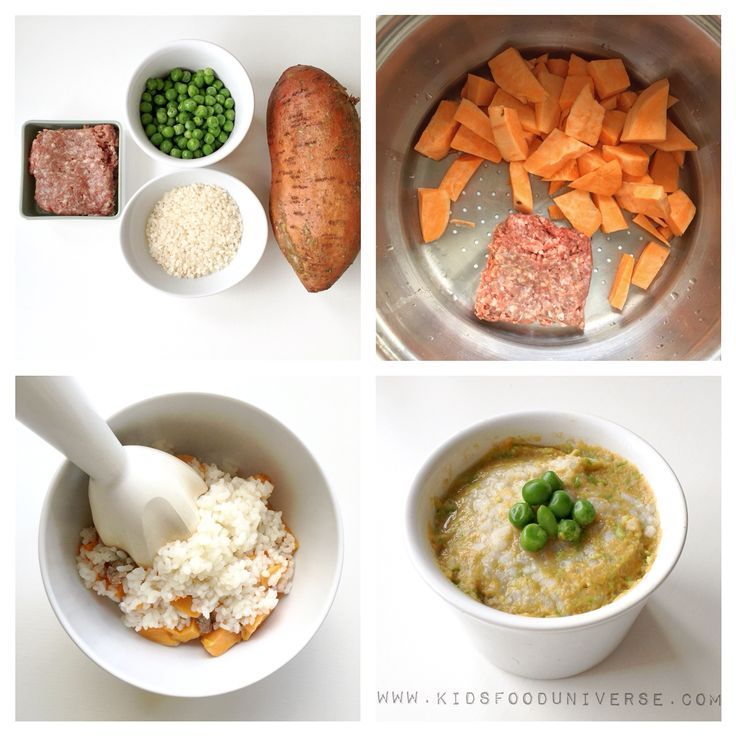 - vitamin C (ascorvic acid) found in cauliflower, citrus fruits, mangoes, strawberries and other fruits and vegetables. It is necessary for biochemical processes that create binding elements for holding individual cells together; these elements strengthen blood vessels, promote wound healing and increase the body's resistance to infections, and also help iron absorption.
- vitamin B1 (theanine) found in lean meats, nuts, cereals, it helps the absorption of carbohydrates and ensures the normal functioning of the nervous system, promotes a good appetite.
- vitamin B2 (riboflavin) found in liver, milk, yogurt and cottage cheese, helps the body absorb calories and also produce calories by the cells of the body, helps maintain healthy skin and eye tissues, as well as full vision.
- Niacin (Nicotinic Acid) Found in liver, meat, fish, peanuts, and cereals, it helps the body absorb calories and carbohydrates, and promotes the formation of fat cells, promotes digestion and appetite.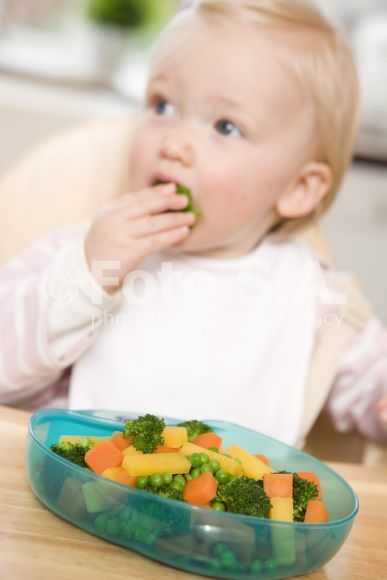 - Calcium is found in milk and dairy products (including cheeses and yogurts), fish, herbs, promotes the growth and strengthening of bones and teeth, stimulates blood clotting and the normal functioning of the muscles of the nervous system.
- iron found in liver, fresh meat, dried beans and peas, garlic. Iron is the most important component of hemoglobin, red blood cells, which supply cells with oxygen and remove carbon dioxide from them, it is necessary for the prevention of anemia and the fatigue it causes.
Foods containing the main 10 nutrients:
Milk and dairy products contain calcium, riboflavin and protein.
Meat, eggs, legumes - including fish, poultry, peas, beans, soy products and
nuts - contain protein, niacin, iron and thiamine.
Fruits and vegetables contain vitamins A and C, as well as fibre.
Grains and grain products (bread, pasta, rice, cereals and corn) -
contain carbohydrates, thiamine, iron, niacin and fibre.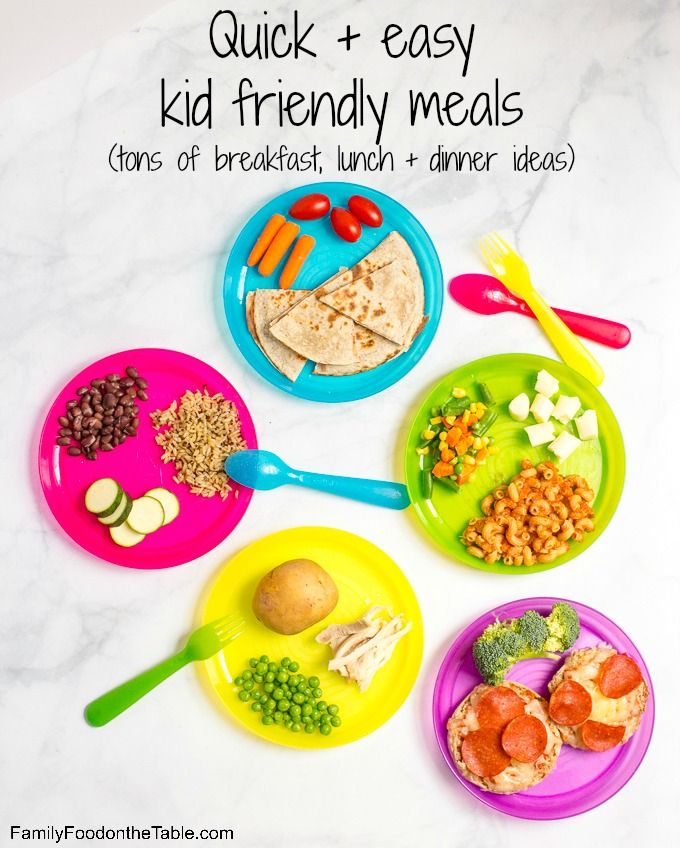 So, the main principle of proper nutrition is that a child's food should be varied and include all of the above nutrients so that his body receives everything necessary for growth and development. Moreover, the child should receive a certain amount of fats, proteins and carbohydrates, depending on age.
So for children 1-3 years old, the daily amount of protein is 53 gr., Fat is also 53 gr., Carbohydrates 212 gr., Thus, the ratio of protein, fat and carbohydrates is 1:1:4.
For children aged 3-7 years, the daily requirement for protein is 68 g, for fat 68 g, for carbohydrates 270 g, the optimal ratio of proteins, fats and carbohydrates in the child's diet is 1:1:4.
Tomatoes enhance attention and cellular metabolism, rejuvenate cells, the best natural remedy for cancer.
Garlic increases efficiency, promotes cleansing of toxins and reduces pressure.
Yoghurt improves mood and strengthens bones and teeth.