Zucchini pear baby food
Beech-Nut® carrot, zucchini & pear Veggies pouch
back
4.9 (14 Reviews)
The mild sweetness of blended carrot and zucchini are just the right complement to juicy pear. Even picky eaters will enjoy our Stage 2 carrot, zucchini & pear veggies baby food pouch. This pouch is made with real fruits & vegetables and nothing artificial added. You can squeeze the puree onto a spoon for an easy feeding time wherever you might be or pack it in a lunchbox for a perfect school snack! Refrigerate after opening and serve within 3 days.
Single, 3.5 oz Pouch
Stage 2: for 6 months and up
Made with real fruits and vegetables
Nothing artificial added
Squeezable pouch for on-the-go
Included Inside
Apples
Carrot
Pears
Zucchini
Ingredients: Carrot, Pear, Zucchini, Apple, Lemon Juice Concentrate.
For the most accurate and up-to-date product information, please always refer to the label on the package itself.
Overall:
4.9 (14 Reviews)
Baby approved

Synthia4204

My baby loved it! She ate the whole thing, except the little bit her 3 year old sister ate because she had to taste it to make sure it was okay to feed it to her baby sister! She approved, and baby ate it! Thanks Beechnut for the free Sample! These kids definitely enjoyed it! Happy babies for sure!

Great product!

Nicole62

The veggies on the go pouch is exactly what my daughter needs for her weekend trips to Grandma's house! The on the go pouch is super easy to throw into her bottle bag, I don't need to worry about packing fragile glass bottles. It has multiple veggies for my daughter to get her daily serving in, and she loves the taste! Thank you Beechnut for the sample!

He loved it!

AD39

My son could not get enough of this! I wasn't sure he would be able to understand how to use the pouch but he caught on very quickly, so big plus for being able to use. I also really like that these are ready to go, I can just put them in the diaper bag with no worries and go. Thank you for the samples Beech-Nut!

Soooo convenient

Prefer not to say

Thank you Beech Nut for the free sample. I love these pouches for their convenience and because with every serving, my daughter gets fruits *and* veggies. It takes the guess work out.

Baby loves it.

BoyMom

I received a free sample of this product from Beechnut, and my baby boy loved it. He ate the whole pouch in one sitting. I will be buying more of these pouches for him.

Thanks, Beech-Nut, for the free sample!

Boyma22

My son doesn't really care for veggies; however this flavor combo was 1 that he liked and ate without pushing it away. I prefer the pouches because they pair well as a snack.

Ate her veggies

KiSG

Daughter is not a fan of veggies in most forms but she truely seemed to enjoy this pouch. Thanks, Beech-Nut, for the free samples!

Tasty veggies

Curly2377

My son liked this tasty mix of veggies as a side dish with his dinner. Thanks, Beech-Nut, for the free samples!

My baby loved it!!

Mamá

I received a free sample pouch and immediately read the ingredients definitely nothing artificial is added. Only carrot, pear, zuchini, apple and lemon juice!! Im a glad to be able to conveniently feed my baby a clean and natural meal. The appearance, color and texture resemble a delicious veggie puree. Thanks for the samples!

Our favorite pouch so far!

GinaB

This pouch is our favorite so far! The only ingredients are the fruit and veggies listed on there and I love it! I love knowing I can trust Beechnut with my babies needs and nutrition!
See More

more like this
X
search
Zucchini Baby Food Puree Recipe with Apples
By Anjali Shah on · Last Updated on
This post may contain affiliate links.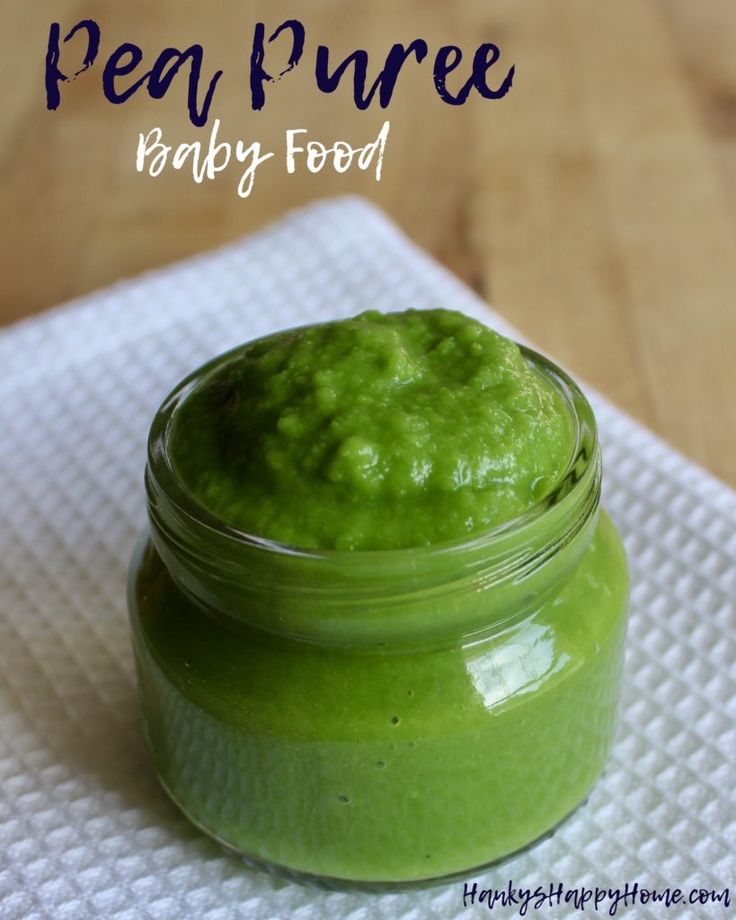 As an Amazon Associate, I earn from qualifying purchases. Please read my disclosure.
This zucchini baby food puree with apples and carrots is a delicious combination your baby will enjoy! Zucchini and carrots are on the sweeter side in the vegetable category, and when paired with apples it becomes a healthy sweet treat for your little one!
Veggies mixed with fruit is always bound to be a hit in our household. Zucchini and carrots have a mild flavor and are already on the sweeter side. When paired with apples, it becomes a true sweet treat!
Latest Recipe Video!
I often used to mix this creamy puree with my kids' oatmeal in the morning and they loved it! This zucchini puree is a simple baby food recipe you can use in a variety of ways — it's super customizable based on your baby's needs and preferences (see below for additional recipe variations).
This zucchini baby food recipe is a great first food for your little one. It's nutritious, delicious, and I guarantee you will have one happy baby after giving them this puree!
Why This Recipe Works
A naturally sweet vegetable and fruit puree
Rich in vitamins and minerals for baby's diet
Simple and quick to prepare
No fancy equipment needed
Easy to store and freeze
Great for babies 6 months of age and up
Makes 16 servings!
How to Make Zucchini Baby Food
Ingredients and Notes
Organic Zucchini: When making your own homemade baby food recipes, I highly recommend using organic produce to reduce pesticide exposure for your baby.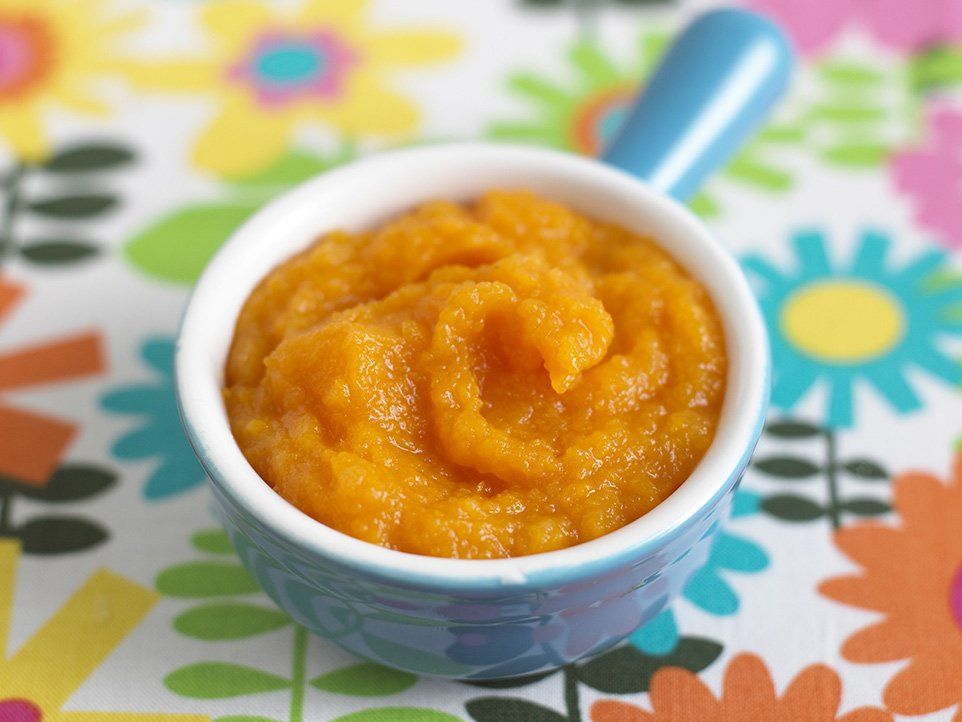 No matter how much you wash your fruits and vegetables, there will still be a pesticide residue. When choosing your zucchini look for ones that are bright green in color, and have no bruises, or blemishes. I prefer to use the smaller, skinnier zucchini for baby food because they have fewer seeds in the center. You could probably also make this recipe with yellow squash or summer squash if you don't have zucchini.
Organic Carrots: You can use either use large carrots or baby carrots for this recipe.
Organic Fuji Apples: With a sweet and crisp flavor, Fuji apples are pink in color, and have a white flesh. They are excellent for baby food recipes as they easily cook down, and add natural sweetness to any baby food puree.
Water: You need 12 ounces of water to help the fruits and vegetables to cook down, so that they can be pureed into a smooth and easy to consume consistency.
Equipment Needed
A good Cutting Board and Knife
A quality large pot.
A high-speed blender or food processor to puree the sweet potato. You don't need a baby food maker!
Mumi & Bubi Trays for storing.
Step by Step Instructions
Prep Your Ingredients: Wash all the produce. Cut zucchini in half lengthwise and cut each half into 8 pieces. Peel carrots. Cut in half lengthwise and cut each half into 8 pieces. Cut apples in half, remove seeds and stem. Cut each half into 8 pieces.
Cook All Produce Together: Add carrots and water to a large pot. Turn on high and cook 8 minutes, stirring occasionally. Add zucchini and apples and cook another 3-5 minutes.
Puree Until Smooth: Pour everything into a blender. Blend until smooth / until the pureed zucchini is the desired consistency.
Store, Serve and/or Freeze: Pour into ice cube trays, allow to cool, wrap/cover, and freeze. Serve at room temperature.
Note: Thaw in the fridge the night before use, or thaw by putting the small cubes in a bowl over a bowl of hot water on the counter to defrost.
Recipe FAQs
When can babies eat zucchini?
Babies can enjoy zucchini as young as 6 months old when they begin to try other solid foods.
Is zucchini healthy for babies?
Yes! Zucchini packed with health benefits and is has a ton of nutritional value for your baby. It's an excellent source of beta-carotene which your babies body converts to vitamin A. This helps support their immune system, and improve eyesight. It's also a great source of vitamin C. Vitamin C is important for baby because it helps your child absorb iron. Babies tend to lose iron at around 5 months old, so consuming foods that are high in iron and vitamin C helps them retain their needed iron intake. It also contains vitamin B6 which is essential for brain development.
How do I steam zucchini for baby?
The best way to steam zucchini is to first dice zucchini into small chunks.
Place in a large pot, and cover with water. Bring to a boil. Allow to simmer for 8-10 minutes or until zucchini is soft. Then transfer to a blender or food process and blend until it forms a smooth puree.
Can babies eat raw zucchini?
No, do not give your baby raw zucchini. They cannot mash it with their gums, and the small pieces can be a choking hazard.
Can babies eat zucchini seeds?
It is fine for baby to eat zucchini seeds when they are pureed with the rest of the zucchini.
Variations and Substitutions
Add More Vegetables: Amp up the nutritional content by adding more vegetables like spinach. Or mix it with another purée like pea purée.
Change the Fruit: Use a different type of apple in this delicious puree, or add another fruit such as pear.
Spice it Up: Add a teaspoon of cinnamon for added flavor.
Add Breast Milk or Formula: Stir in breast milk or organic baby formula to thin out the consistency of the puree right before serving. Do not add breastmilk or formula before freezing the puree as formula is not meant to be frozen, and breastmilk has a different shelf life in the freezer compared to this zucchini baby food.
Make it a single-ingredient puree: If you don't have carrots or apples on hand, no problem! You can make this zucchini baby puree all on its own! Just add the zucchini and a few tablespoons of water to a pot, boil and then puree in a blender.
Make baby finger foods: For older babies, or babies who are following baby led weaning, you can cut the zucchini into match-sized sticks, and roast them in the oven with a little bit of olive oil. They turn into zucchini "fries" and are a great way for your baby to experiment with gumming soft foods when they're ready for it.
Expert Tips for Making Zucchini Baby Food
Store zucchini in a paper bag in the fridge to keep fresh.
If you don't want to boil everything in a pot, you can also use a steamer basket or slow cooker to cook down the vegetables and fruit.
Cut the vegetables and fruit into small pieces to help them cook down more quickly.
If you plan to use this entire batch of zucchini baby food within 1 week, you can transfer the entire puree into one airtight container and place it in the fridge. Then, just scoop out individual servings when you're ready to feed your baby.
More Easy Homemade Baby Food Recipes!
10 Easy Baby Food Recipes for Beginners
Zucchini and Apple Puree
Butternut Squash Puree
Pea Puree
Superfoods for Babies and Recipe Ideas
If you have tried this Zucchini Baby Food Puree, or any other recipe on my blog, then please rate it and let me know how it turned out in the comments below! Then, FOLLOW ME on FACEBOOK, TWITTER, INSTAGRAM, and PINTEREST to see more delicious, healthy, family-friendly food!
Print Recipe
5 from 10 votes
Zucchini Baby Food Puree with Carrots and Apples
Veggies mixed with fruit is always bound to be a hit in our household.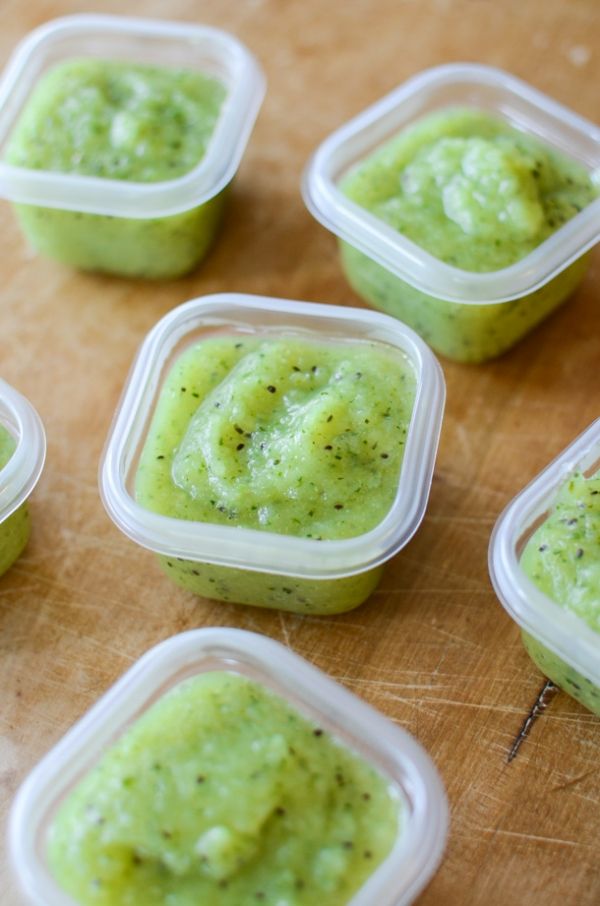 Zucchini and carrots are already pretty mild / on the sweeter side, so when paired with some apples, it becomes a true sweet treat!
Prep Time10 mins
Cook Time20 mins
Total Time30 mins
Course: Baby Food
Cuisine: American
Servings: 16 ounces
Calories: 22kcal
Author: Anjali Shah
▢ 1 pound organic zucchini
▢ ½ pound organic carrots
▢ 2 organic fuji apples 6oz each
▢ 12 oz water
▢

Wash all the produce. Cut zucchini in half lengthwise and cut each half into 8 pieces.

▢

Peel carrots. Cut in half lengthwise and cut each half into 8 pieces.

▢

Cut apples in half, remove seeds and stem. Cut each half into 8 pieces.

▢

Add carrots and water into a large pot. Turn on high and cook 8 minutes, stirring occasionally.

▢

Add zucchini and apples and cook another 3-5 minutes.

▢

Pour everything into a blender, puree until smooth.

▢

Pour into ice cube trays, allow to cool, wrap/cover, and freeze.

▢

Thaw in the fridge the night before use, or thaw by putting the ice cube in a bowl over a bowl of hot water on the counter to defrost.
https://youtu.be/9o6hzUKpZrAVideo can't be loaded because JavaScript is disabled: Zucchini Baby Food Puree (https://youtu.be/9o6hzUKpZrA)
Expert Tips 
Store zucchini in a paper bag in the fridge to keep fresh.
If you don't want to boil everything in a pot, you can also use a steamer basket or slow cooker to cook down the vegetables and fruit.
Cut the vegetables and fruit into small pieces to help them cook down more quickly.
If you plan to use this entire batch of zucchini baby food within 1 week, you can transfer the entire puree into one airtight container and place it in the fridge. Then, just scoop out individual servings when you're ready to feed your baby.
1 ice cube = 1 oz of food
Adapted from BabyLove
Calories: 22kcal | Carbohydrates: 5g | Protein: 1g | Fat: 1g | Saturated Fat: 1g | Sodium: 13mg | Potassium: 144mg | Fiber: 1g | Sugar: 4g | Vitamin A: 2437IU | Vitamin C: 7mg | Calcium: 11mg | Iron: 1mg
Heinz baby puree Apple pear zucchini - "What to feed a little baby? Zucchini can be delicious! The best puree that my child likes and that suits me as a mom! »
My son is small.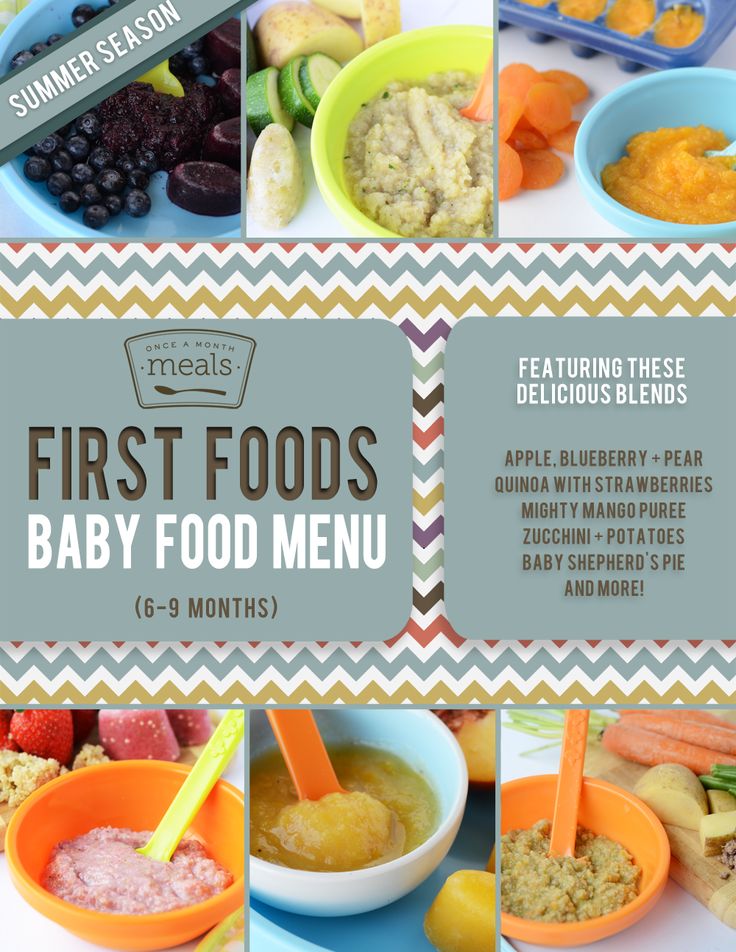 Now we are 1.4. We are breastfeeding. I've been trying to turn it off for a long time, but so far nothing has worked. As soon as I do, I will write a huge review about all the delights of breastfeeding. But that's all later. And now I'm looking for food that my picky son will agree to eat.
Moms who have this problem will understand. And what a stress for grandmothers! Where is it seen that the child refuses to eat.
Every time I take my son away from my grandmother, I listen to a speech about how so much was prepared, and he only ate a little bread. I say that nothing is cooked separately, but fed with what they eat themselves - it's useless.
I had a bunch of marrows, pumpkins, carrots, apples frozen. I was sure that I would make mashed potatoes myself all year round, why do I need these jars. This idea let me go after I realized that my son was completely ignoring what I had prepared. I bought jars. Vegetables were too tasteless. The smell of broccoli made the whole family sick.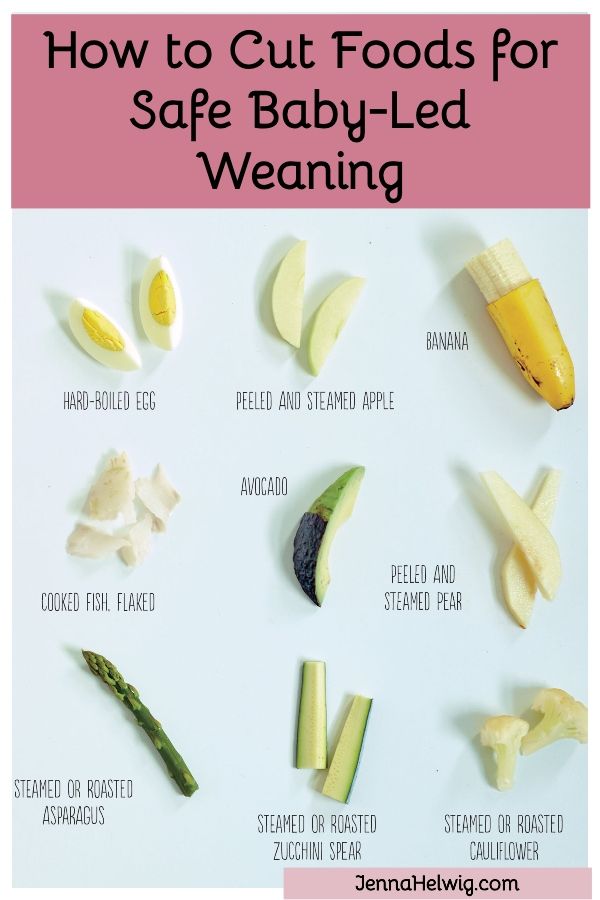 And all fruit seemed to me too sweet. But that's all right, who cares about my opinion anyway? The main thing is that the son eats, but he did not eat them. As a result, I stopped feeding him purees from cans.
One day, while walking along Pyaterochka, I went to the baby food department. And my eyes caught on Heinz puree. To be honest, of all the companies that produce baby food, this is my favorite. And the eye was caught because the puree was with the taste of zucchini, apple and pear. I don't know how it is in your city, but in ours with baby food it's a real disaster and I haven't seen such a combination before. I bought applesauce and mixed it with homemade squash. And here is the finished product. I decided to try.
It looks like an ordinary standard tube. Very handy format. You can take it with you.
The lid is screwed on very tightly. Barely opened. This is not the variant of covers, like Frutonyanya's, which can be collected and then used as a designer.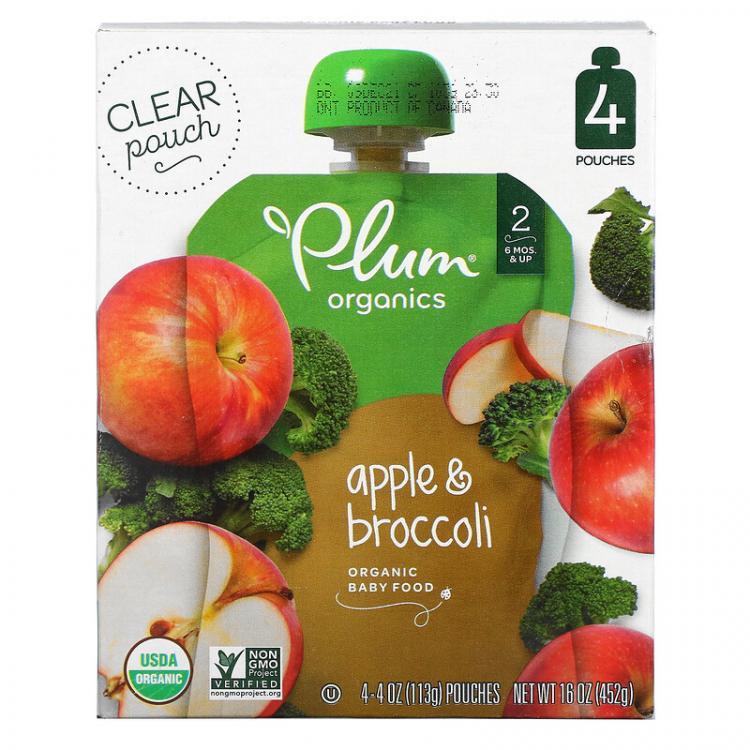 The packaging states that for children from 5 months. Of course, each mother herself chooses what is best for her child, but I would start giving such a puree at least from 6-7 months.
Shelf life 1 year. Naturally in a closed tube and subject to proper storage. Open kept 24 hours. If within 24 hours the son has not eaten mashed potatoes, then I myself eat it up with pleasure.
There is no sugar in it and this is one of the main criteria for choosing puree.
Why is sugar sometimes added to baby fruit purees? Fruit sweetness is more than enough! Once I bought banana and apple flavored puree (no sugar). My eyes widened at how sweet it was.
Zucchini, apple and pear flavored Heinz puree turned out to be less sweet than the others. Apparently the zucchini reduces the sweetness. Although I would probably add even more zucchini and less fruit, but this is for my taste.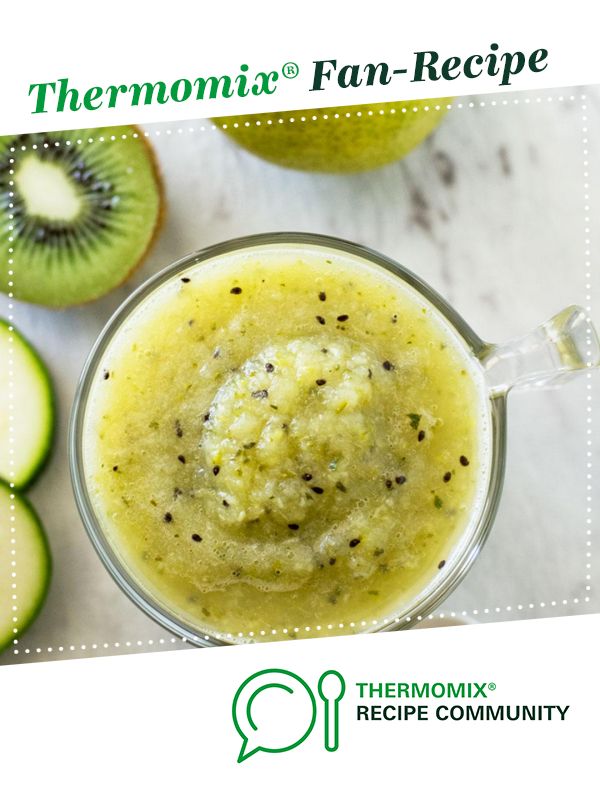 My son liked the puree. Now this is our favorite. We, of course, use it not as a main meal, but as a dessert or snack.
The consistency of the puree is non-liquid, so it won't run out much when your baby decides to toss it.
By the way, there is also puree with broccoli and apple flavor. Will definitely try it when we see it.
One of the downsides for me is that in our small town not all stores have mashed potatoes. Will have to look for him.
Thank you for your attention! If you know more fruit and vegetable purees, then share the name.
Seventh and eighth weeks of complementary foods - Green apple and pear
Levchuk Viktoriya©
Adding fruits to baby food is a separate issue. Many pediatricians believe that they are not important in the child's diet at first, and distract the child more than they are useful. It is believed that it is more important to introduce vegetables, cereals and meat into complementary foods, only after these products can fruits be introduced.
But there are still benefits from fruits, these are vitamins, soluble fiber, natural sweetness.
The latter is very attractive to me. I would like to persuade the baby to eat buckwheat porridge, so I will try to mix it with an apple. At the moment, applesauce made from green varieties of local fruits has been introduced into baby food. Now we are introducing a green pear into the child's diet. Late for local pears, but if you try hard, you can find local pears in our south, which I did. So I introduce local, green late varieties of pears to the baby.
Contents:
Very briefly about fruit supplements. Fruit is dessert. But at first, we offer them to the baby for dinner, as a separate dish, until the menu expands. Not more than 30-40 grams, although the prescribed norm at 7 months is 70 grams, at 80 months - 80 grams, we look at the feeding tables or the feeding scheme. Later fruit puree is given after a full lunch or dinner. We read in more detail in the article fruit complementary foods and how to prepare fruit complementary foods.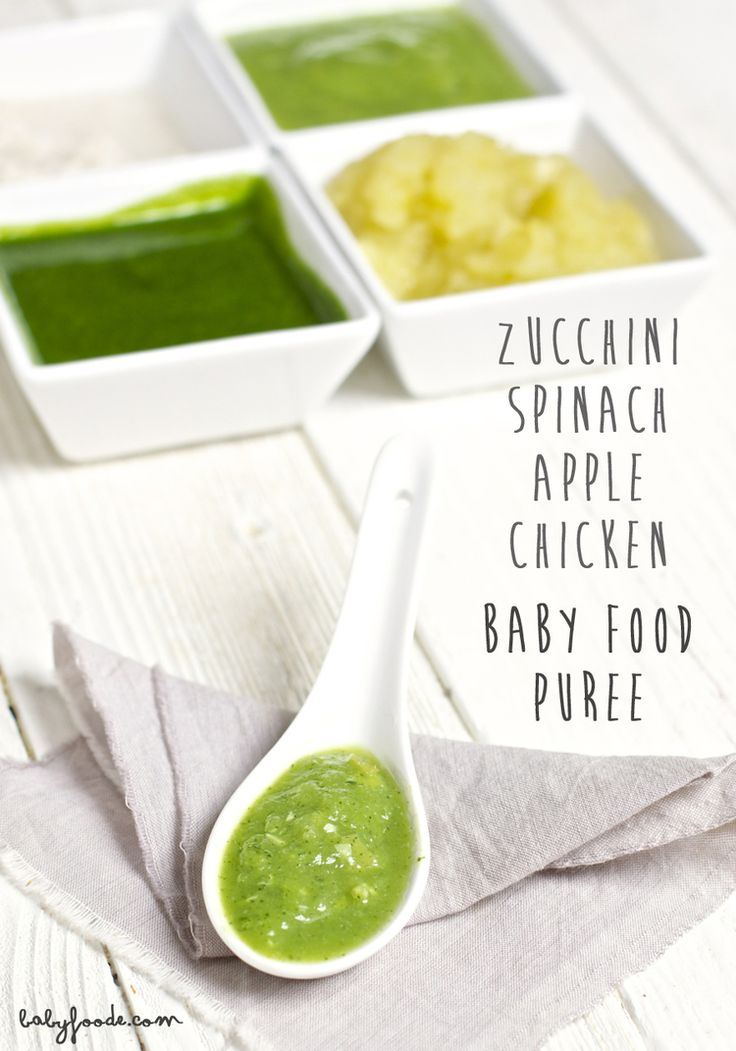 Compote and water
I give an apple and a pear without peel. Boil pieces of fruit in water and beat with a blender. The taste is not sweet, but interesting. I give the broth that remains after boiling the fruit to the older child in the form of compote. Approximately 400-500 ml of water one large apple, it turns out just delicious.
I make baby fruit puree for the younger one, and compote for the older one. By the way, if you have introduced an apple into your diet, then you can give apple compote without sugar no more than 30-50 ml, at first, gradually increase it. Especially if the child is on GV, it is better to let him drink more milk than compote. And for IW the best drink is water. She is the best drink for everyone. The daily norm of water for a child is approximately 60-90 grams per day, about 1/3 of this volume can be given compote. But compote is not food, it is a dessert that is given either between feedings, when the child is not hungry, or immediately after a meal.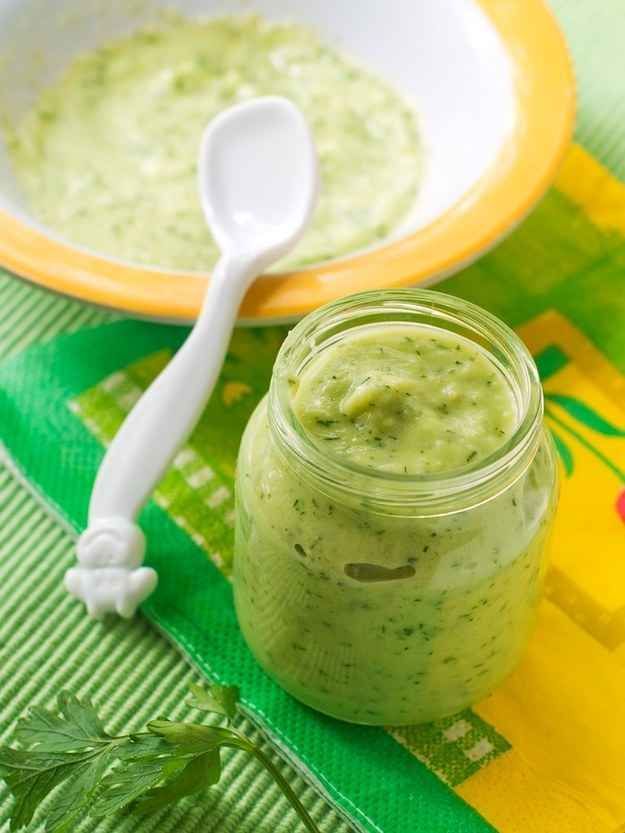 Now, when the heating was turned on, we recently turned it on, and outside the window it's +20, as always, it's stuffy in the apartment, so I often give both children a drink. The older child has a bottle of water in the room, when he is sick, I add another bottle of mineral water. And every morning I prepare 100 ml of boiled water for the youngest, when he is naughty, but does not want to eat and sleep, I give water.
Sample menu for a child for 2 weeks
Many girls wrote to me in contact that they liked the menu for the week. Very convenient to use, less to compose by yourself. I make according to my preferences, so you can safely change. At the moment, only 7 products have been introduced plus vegetable oil, and 8 products are being introduced.
The menu is made up of only these products. It is not possible to strictly adhere to the rule of 2-3 times a week for one product, since there are still few of them and you have to mix it often. It's OK. Everything is fine, gradually the menu will expand and the portions will increase, then it will be necessary not to overdo it with one type of baby puree per week.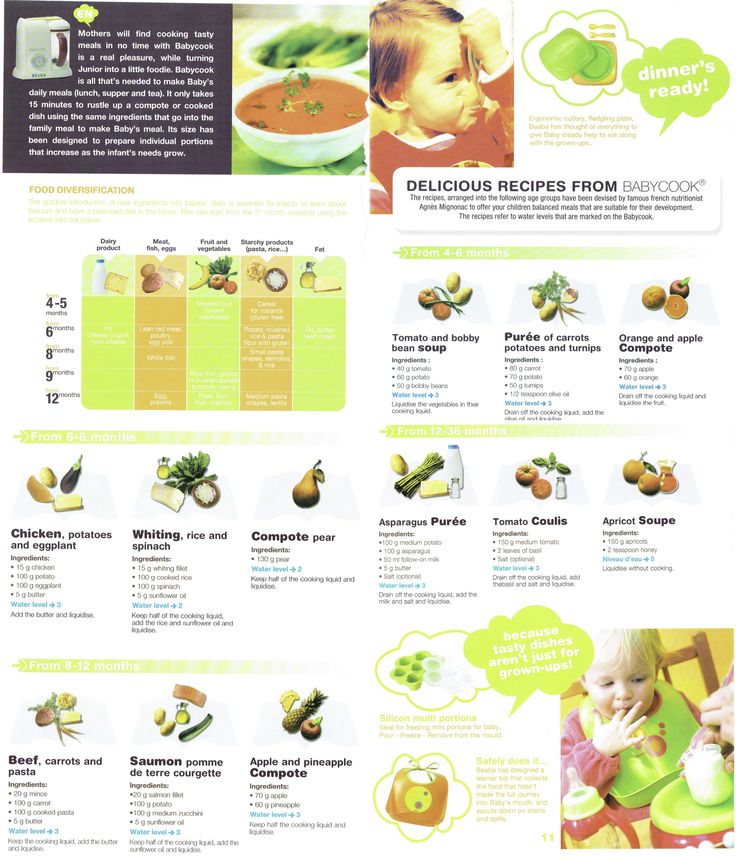 When portions are 100-150 grams, it is important to diversify the baby's complementary foods to the maximum.
About purchased cereals
I turned my attention to purchased cereals. The eldest child from my grandmother arrived and my morning turned into a little madhouse. So last Monday I bought rice porridge to make my life easier. I chose the company carefully. Heinz, Bebi, Malyutka and other companies upset me, the composition contains sugar in one form or another. The child is used to eating rice flour porridge, he likes its insipid taste, and then sugar.
So far I have chosen Frutonyanya, only vitamins and minerals have been added to the porridge, there is no sugar. She also gave me the price. The taste of Frutonyanya rice porridge is slightly softer than homemade, with rice flavor, not sweet. Easy to dissolve in water without lumps. The convenience is that it was simply dissolved in hot boiled water.
Made a list of cereals for the first months and their composition with an approximate amount.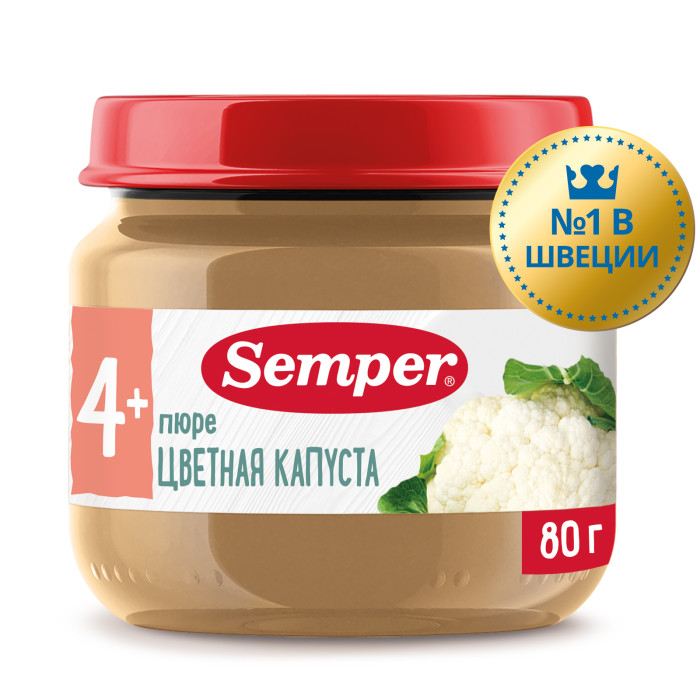 I compiled and realized that this is a topic for a separate article, since so far I have described only 6 dairy-free porridge companies, and we have about 14 of them in large stores. These are only those that I saw. It seems to me that it is better to take all 14 so that the picture is complete. Therefore, the plate will be in a separate article. Parents will still choose which porridge to buy or cook on their own. Most often it all depends on the cost of the product. If we want only the best to give our children, then, most likely, we prepare baby puree on our own, we spend our efforts on it.
About Hipp baby puree
Remember, I had a post in my contact about a gift in the form of baby food from a children's clinic. Today I am writing about Hipp zucchini baby puree from 4 months+.
This baby puree consists of zucchini, rice flour and water. The taste of rice porridge, zucchini gives slightly and it seems more like zucchini than zucchini. It's too liquid, it pours straight from a spoon, which I really didn't like, it's slightly bitter, like Frutonyanya, but as I wrote somewhere in the articles, a slight bitterness is the norm, it appears with prolonged cooking.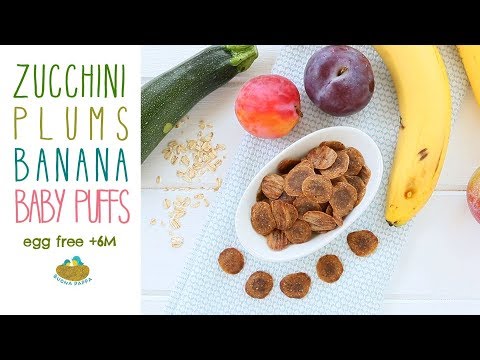 At home, we cook the right time to cook the product, we do not need long-term storage, we have fresh good quality products, but in industrial production, they need to kill all possible and impossible bacteria. And without additives it is difficult, so long-term cooking of the product helps with conservation, and this spoils the taste of baby puree a little.
The presence of zucchini from 4 months + water and rice flour in Hipp baby puree did not please. In general, the zucchini itself is a liquid product, which if boiled and whipped, you get a very liquid puree, why water is added is not clear. But they tried to thicken the baby puree with rice flour, only they lost the taste of zucchini. I think it can be given if complementary foods are introduced from 4 months and rice porridge is introduced. The baby just sucked the puree from the spoon, we need to roll the food at 7 months, and not suck it like breast milk. Therefore, I think Hipp zucchini baby puree from 4 months + is more suitable for younger children from 4 months, for children who are just learning to use the language.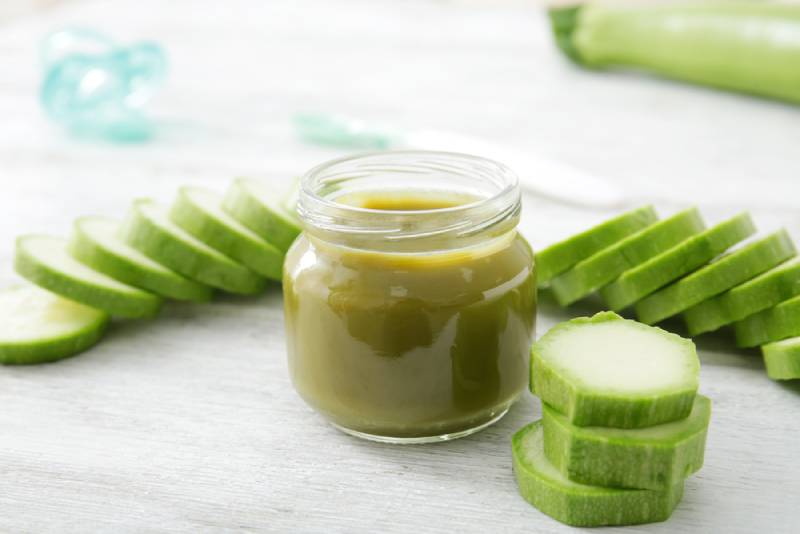 But the added rice flour in the product confuses me. If complementary foods are introduced from zucchini, then Hipp zucchini baby puree from 4 months + I would not take it, because in the end it's not clear what the baby was poured on, rice or zucchini? If complementary foods started with rice porridge, then you can give Hipp zucchini baby puree as a second complementary food product.
Also, the child did not finish this baby puree, I put it in the refrigerator and forgot it for three days, and the puree became even more liquid, I don't know why. In short, some kind of ambivalence towards mashed potatoes. It seems that everything is solemnly written on the packaging, organic, useful for a child, it is possible from 4 months, etc., but the composition is a little annoying, why water, why flour.
Actually, I understand why these ingredients are in puree, but their proportions are too strange. When mashing, a little water gets into the blender bowl, this is normal.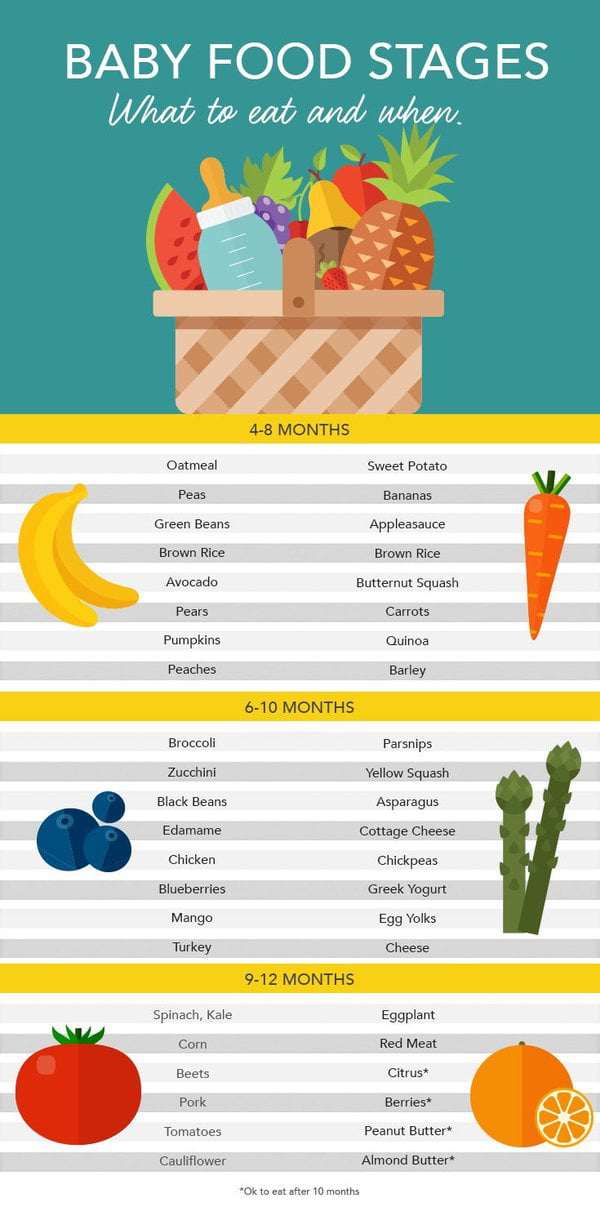 Then, if the consistency is not to my liking, I can add rice flour to thicken the baby puree. But they all somehow turned out liquid, as if compote with vegetables. In short, I don't know, but I won't take Hipp zucchini baby puree from 4 months +.
Ingredients of canned baby food
From the above description about porridge and baby puree, it is important to note that the composition of canned food must be read carefully and analyzed carefully. The same sugar may be hiding behind several names that we do not know about. Also, it's not always bold to buy jars labeled 4 months +, since rice, oatmeal, etc. can be used as a thickener for baby puree, and vitamin C, water and other additives are often added, which may end up not to your liking. You, not your child. Therefore, we carefully read the composition of baby puree, you will be surprised that many manufacturers are relatively even with the consumer.
Remains of canned baby food
When you feed a baby from a jar, sometimes he is malnourished.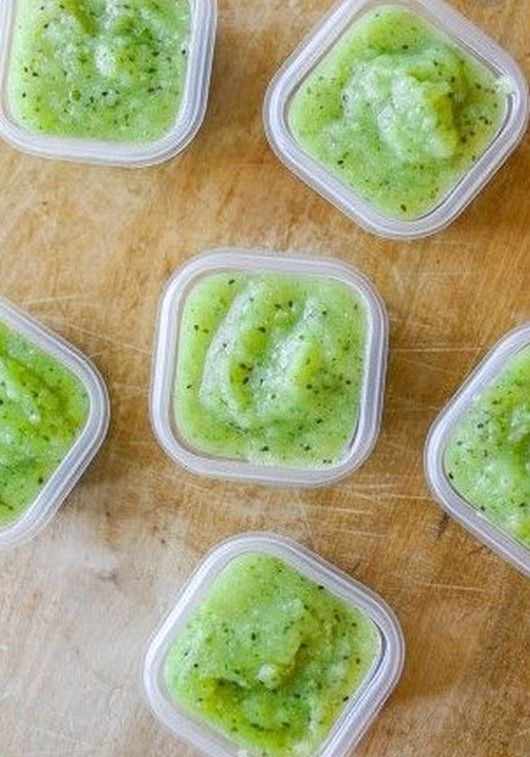 What do we do with these jars? We put them in the fridge and forget. For me, it gradually moves to the far wall and the jars are removed at the end of the week. To prevent this from happening, you need to freeze the leftovers, or eat up adults. Can be added to other dishes, such as soup or stew. Believe me, it's worth spending just a couple of minutes laying out mashed potatoes in an ice mold, but then there will be cubes of frozen baby food. There are a lot of jars in the photo, but not all of them are purchased baby food.
After preparation, the baby puree is placed in a jar and closed tightly. Since I don't always prepare baby food, here it is right before serving. I have two children, so I get up very early in the morning to prepare breakfast for all family members. Therefore, I cook breakfast and lunch for the youngest child in the morning, and cook dinner when my husband sits with the children in the evening.
I don't put my child's lunch in the refrigerator, now I put it on the window, it's quite cool there, but not too much.