Average age babies eat solid food
When, What, and How to Introduce Solid Foods | Nutrition
For more information about how to know if your baby is ready to starting eating foods, what first foods to offer, and what to expect, watch these videos from 1,000 Days.
The Dietary Guidelines for Americans and the American Academy of Pediatrics recommend children be introduced to foods other than breast milk or infant formula when they are about 6 months old.  Introducing foods before 4 months old is not recommended. Every child is different. How do you know if your child is ready for foods other than breast milk or infant formula? You can look for these signs that your child is developmentally ready.
Your child:
Sits up alone or with support.
Is able to control head and neck.
Opens the mouth when food is offered.
Swallows food rather than pushes it back out onto the chin.
Brings objects to the mouth.
Tries to grasp small objects, such as toys or food.
Transfers food from the front to the back of the tongue to swallow.
What Foods Should I Introduce to My Child First?
The American Academy of Pediatrics says that for most children, you do not need to give foods in a certain order. Your child can begin eating solid foods at about 6 months old. By the time he or she is 7 or 8 months old, your child can eat a variety of foods from different food groups. These foods include infant cereals, meat or other proteins, fruits, vegetables, grains, yogurts and cheeses, and more.
If your child is eating infant cereals, it is important to offer a variety of fortifiedalert icon infant cereals such as oat, barley, and multi-grain instead of only rice cereal. Only providing infant rice cereal is not recommended by the Food and Drug Administration because there is a risk for children to be exposed to arsenic. Visit the U.S. Food & Drug Administrationexternal icon to learn more.
How Should I Introduce My Child to Foods?
Your child needs certain vitamins and minerals to grow healthy and strong.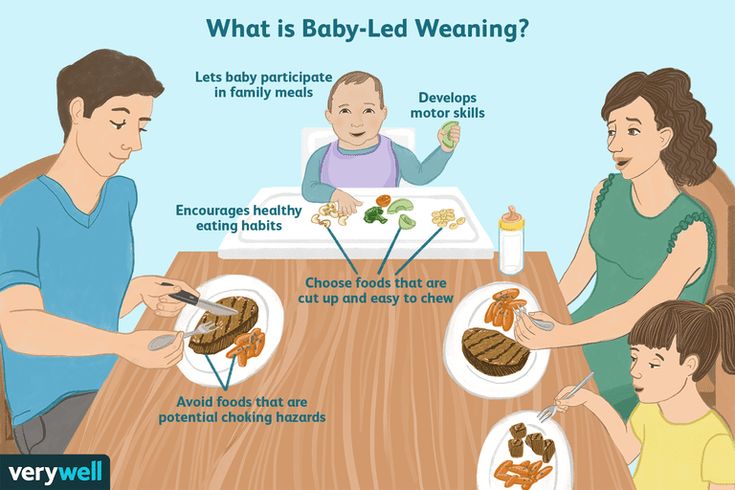 Now that your child is starting to eat food, be sure to choose foods that give your child all the vitamins and minerals they need.
Click here to learn more about some of these vitamins & minerals.
Let your child try one single-ingredient food at a time at first. This helps you see if your child has any problems with that food, such as food allergies. Wait 3 to 5 days between each new food. Before you know it, your child will be on his or her way to eating and enjoying lots of new foods.
Introduce potentially allergenic foods when other foods are introduced.
Potentially allergenic foods include cow's milk products, eggs, fish, shellfish, tree nuts, peanuts, wheat, soy, and sesame. Drinking cow's milk or fortified soy beverages is not recommended until your child is older than 12 months, but other cow's milk products, such as yogurt, can be introduced before 12 months. If your child has severe eczema and/or egg allergy, talk with your child's doctor or nurse about when and how to safely introduce foods with peanuts.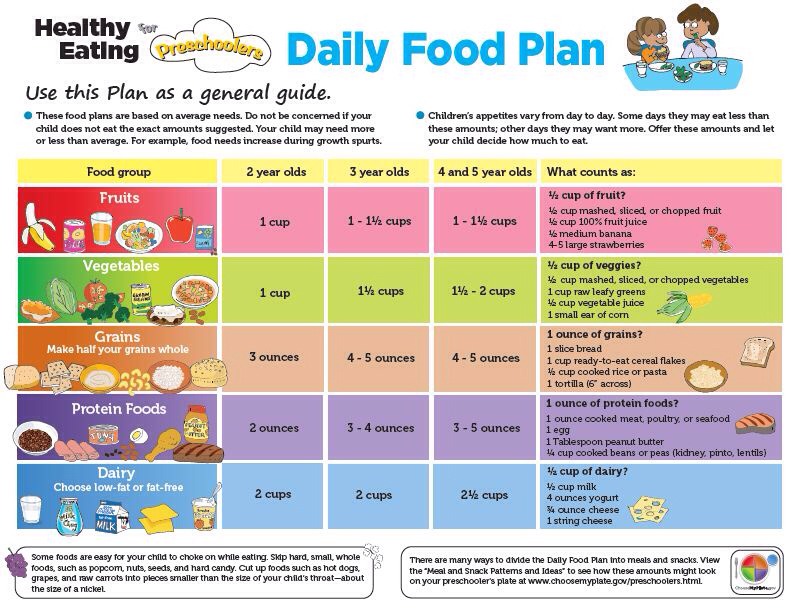 How Should I Prepare Food for My Child to Eat?
At first, it's easier for your child to eat foods that are mashed, pureed, or strained and very smooth in texture. It can take time for your child to adjust to new food textures. Your child might cough, gag, or spit up. As your baby's oral skills develop, thicker and lumpier foods can be introduced.
Some foods are potential choking hazards, so it is important to feed your child foods that are the right texture for his or her development. To help prevent choking, prepare foods that can be easily dissolved with saliva and do not require chewing. Feed small portions and encourage your baby to eat slowly. Always watch your child while he or she is eating.
Here are some tips for preparing foods:
Mix cereals and mashed cooked grains with breast milk, formula, or water to make it smooth and easy for your baby to swallow.
Mash or puree vegetables, fruits and other foods until they are smooth.
Hard fruits and vegetables, like apples and carrots, usually need to be cooked so they can be easily mashed or pureed.
Cook food until it is soft enough to easily mash with a fork.
Remove all fat, skin, and bones from poultry, meat, and fish, before cooking.
Remove seeds and hard pits from fruit, and then cut the fruit into small pieces.
Cut soft food into small pieces or thin slices.
Cut cylindrical foods like hot dogs, sausage and string cheese into short thin strips instead of round pieces that could get stuck in the airway.
Cut small spherical foods like grapes, cherries, berries and tomatoes into small pieces.
Cook and finely grind or mash whole-grain kernels of wheat, barley, rice, and other grains.
Learn more about potential choking hazards and how to prevent your child from choking.
Top of Page
Solids, Finger Foods, and More
Written by Gina Shaw
In this Article
Baby Milestone 1: When They Can Start Solids
Baby Milestone 2: When They're Ready to Move From Puree to Chunks
Baby Milestone 3: When They Can Sit in a High Chair
Baby Milestone 4: When They Can Manage Finger Foods
Baby Milestone 5: When They Start Using Spoons
Baby Milestone 6: When They Can Try Highly Allergenic Foods
Baby Milestone 7: When They Can Drink Water
Baby Milestone 8: When They Can Completely Feed Themselves
There are many milestones that need to be achieved when a baby is ready to start to eat solid foods.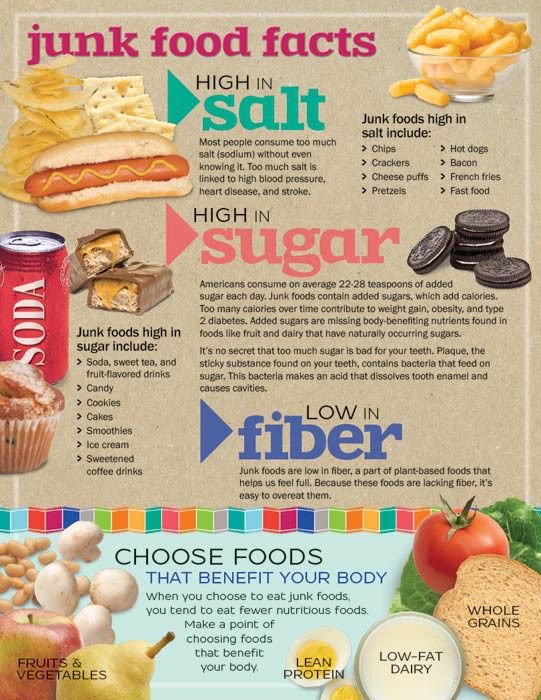 Here are some of the big ones.
Baby Milestone 1: When They Can Start Solids
Most pediatricians, and the American Academy of Pediatrics, recommend introducing solid foods to babies when they are between ages 4 and 6 months. That's when they start to lose the "tongue-thrust reflex" or extrusion reflex, which is important for sucking the breast or bottle when they are younger, but interferes with feeding. Babies at this point can also lift their heads up independently and hold their necks high.
If your baby is around this age, can sit up well with support, and shows interest in the foods they see you eating, it's probably a good time to venture into feeding your baby solid food. If your baby is exclusively breastfed, it is recommended that you wait until they are 6 months to start solids.
Baby Milestone 2: When They're Ready to Move From Puree to Chunks
"Chunking up" babies' food is a process -- obviously, they shouldn't go straight from rice cereal to raisin bran.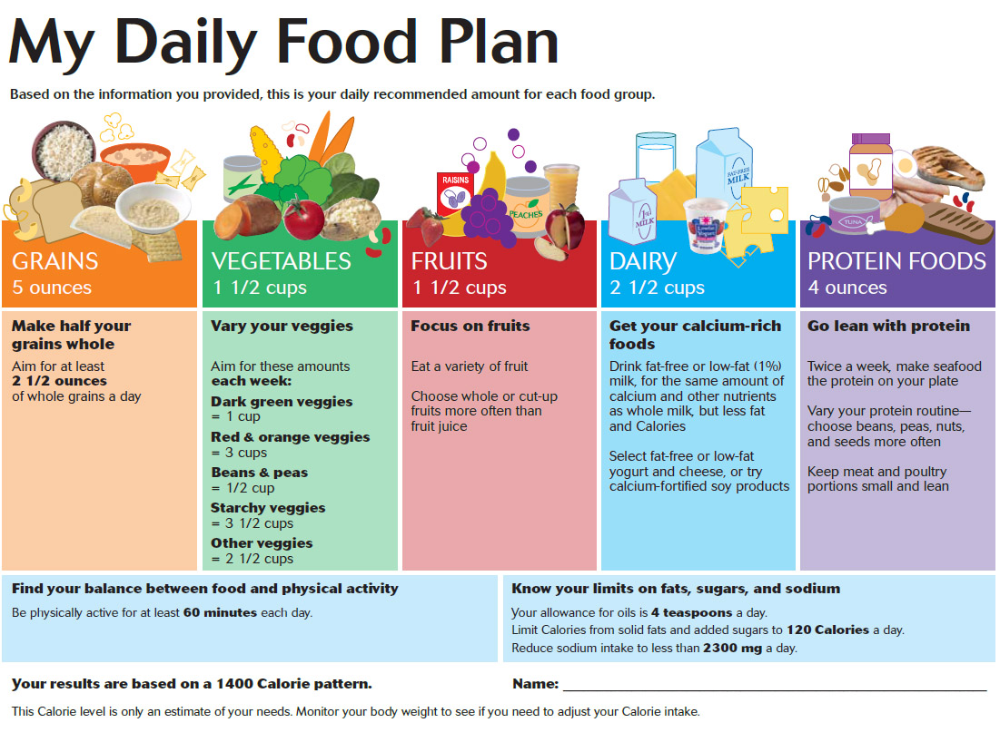 But after the first few weeks of adjusting to eating rather than just drinking their food, your baby should be ready to handle a little more texture in solid foods.
Introduce new textures slowly. Good starters are mashed bananas or mashed avocados. You can also use the "staged" store-bought baby foods -- going from the smooth puree of stage 1 to the slightly thicker stage 2 and then the chunkier stage 3 by around 9 months of age. (Babies don't necessarily have to have a lot of teeth to handle more texture in their foods -- they can often gum soft foods very well!)
Baby Milestone 3: When They Can Sit in a High Chair
When babies are ready to eat solid foods, they can sit upright with support and hold up their head and neck. They're capable of sitting in a high chair! That's a serious milestone, but you'll need to follow these safety rules: Always buckle a baby into their chair for safety, even if they are unable to get out with the tray in place. As they get older and become more active, they may be able to squirm out.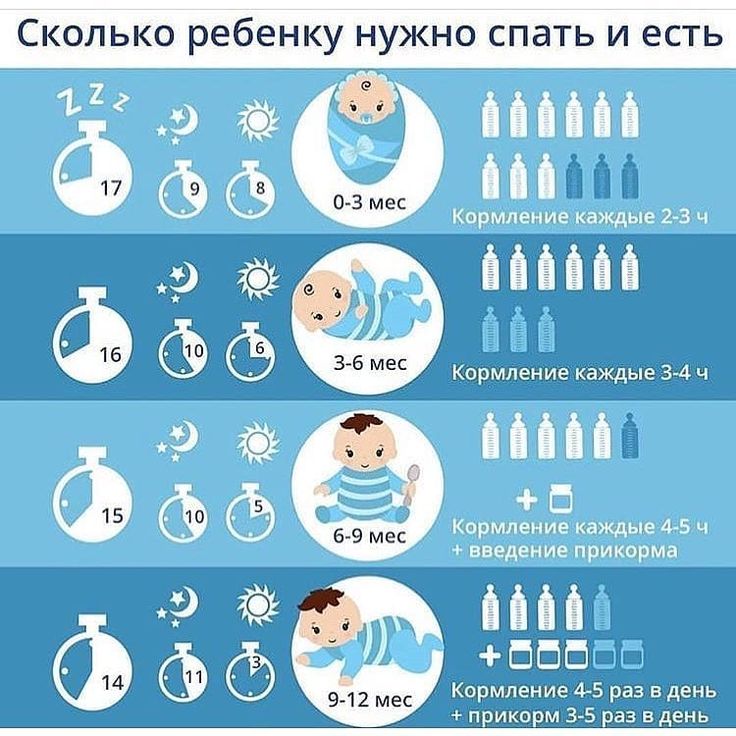 It is a good habit to buckle a child as soon as you place them in their chair -- even if you think there's no chance they could fall out or climb out. You may get distracted for a moment, which happens really easily when we are trying to do a million things at once!
Baby Milestone 4: When They Can Manage Finger Foods
Babies between ages 7 and 11 months usually tell you they're ready to eat more grown-up foods by trying to grab them from you. Almost any food that is healthy and nutritious and has a soft texture makes a good finger food, if it's cut small enough: diced pasta; small pieces of well-cooked vegetables such as carrots, peas, or zucchini; and pea-sized bites of chicken or soft meat. Small, unsweetened round cereals and cereal puffs are also a good choice. Avoid feeding your baby grapes, hot dogs (even cut up), nuts, and hard candy, as they are choking hazards.
At first babies "rake" food into their hand, but soon they develop the "pincer grasp" that allows them to pick up small objects between thumb and forefinger.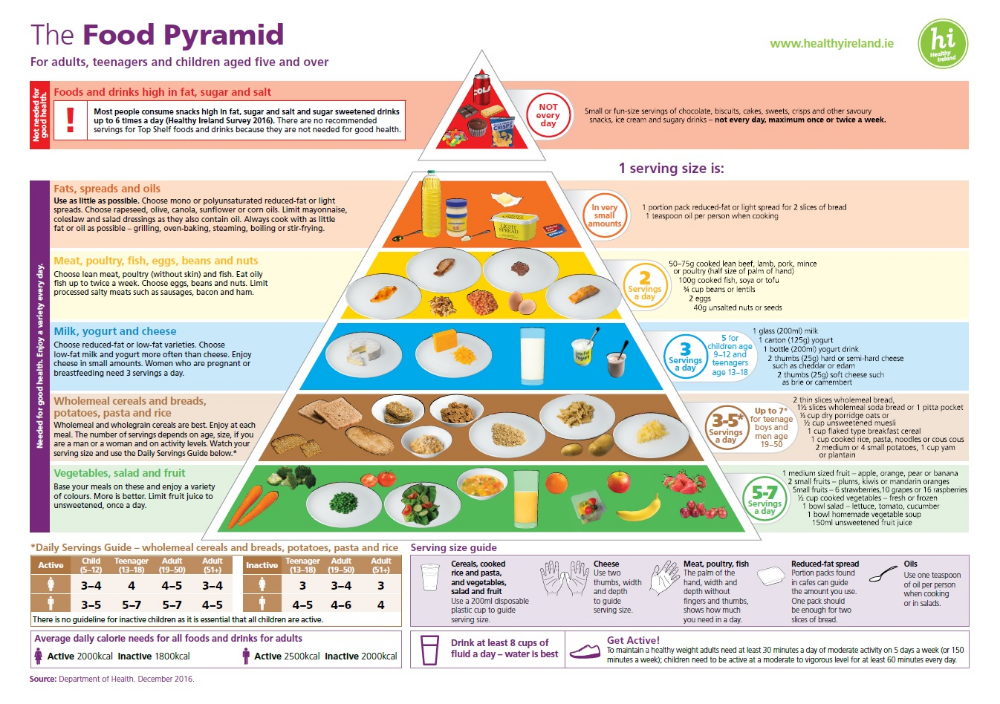 At that point, your baby can become a pro at self-feeding, so encourage finger foods and let your baby explore!
Baby Milestone 5: When They Start Using Spoons
Almost as soon as babies adjust to being fed with a spoon, they'll want to hold and grab the spoon themselves and put it in their mouths. That doesn't mean they're graceful, of course.
Most babies don't learn to use a spoon effectively until after their first birthday, but let a younger baby who's interested give it a whirl for practice. Try giving them a soft-tipped spoon to hold while you feed them with another. They can get used to holding the spoon themselves and will also be distracted from grabbing yours.
When you think they are ready to actually navigate the spoon into their mouth, try thicker, stickier foods like yogurt, mashed potatoes, or cottage cheese. Another tip: Put some cream cheese on the spoon and then a few pieces of O-shaped cereal on top. The cream cheese won't fly everywhere, and the baby can get the experience of actually getting the cereal into their mouth.
Expect a mess! Use a plastic or other waterproof bib, and put a mat under the high chair to make cleanup easier.
Baby Milestone 6: When They Can Try Highly Allergenic Foods
Some pediatricians still recommend waiting until children are at least age 1 before offering them certain foods that are considered highly allergenic, like eggs or fish. But current research doesn't demonstrate any benefit to waiting past a certain age to introduce these foods, unless you have a significant family history of food allergies or other reasons to believe your baby may be predisposed to them.
There is no evidence that introducing highly allergenic foods to children under age 1 makes them any more likely to be allergic to them, and the American Academy of Pediatrics (AAP) now says it's fine to give these foods before the baby's first birthday. Many pediatricians are still very cautious about shellfish and peanuts, however, because allergic reactions to these foods can be particularly dangerous.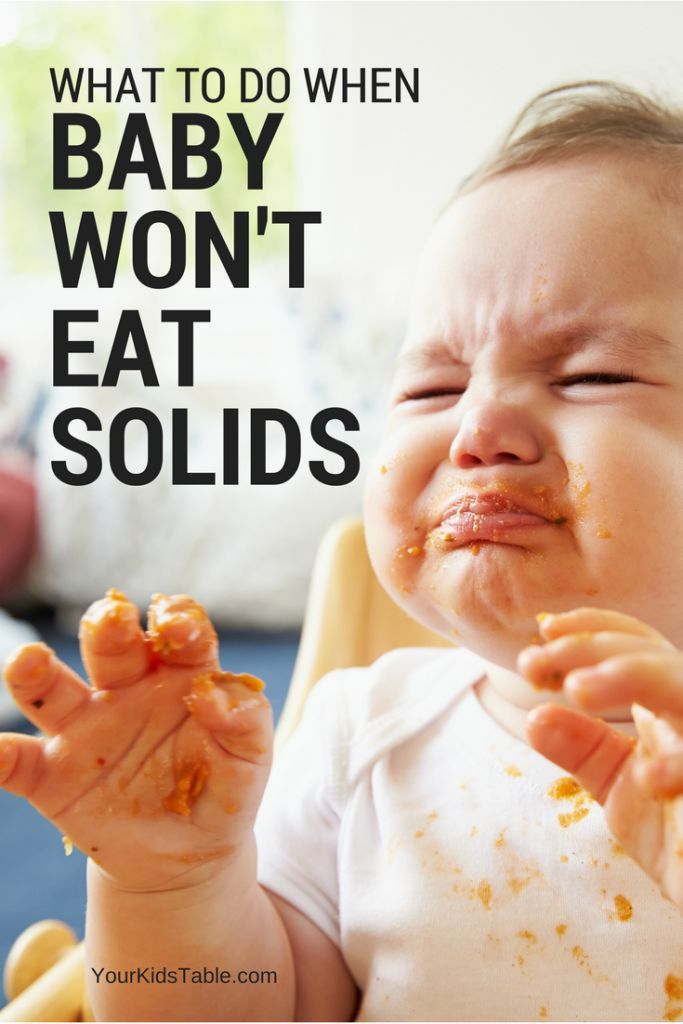 Baby Milestone 7: When They Can Drink Water
Babies don't need water during their first 6 months of life. They get all the water they need from breast milk or baby formula. Babies under age 6 months should not be given any water at all, because it's easy to fill up their tiny stomachs -- and they should be filling up on the nutrients they receive from the milk to grow. Once they start eating mostly solid foods, around age 9 months, they can start water with meals using a sippy cup.
If your older baby shows an interest in water that you're drinking, there's no harm in letting them have a few sips. Just don't let it replace the nutritious breast milk or formula they should be getting.
Baby Milestone 8: When They Can Completely Feed Themselves
Mastering eating with utensils is a long process. Most babies do not become really skilled at it until they are well past their first birthday. Encourage your child to practice safely, and again, be prepared for a little mess.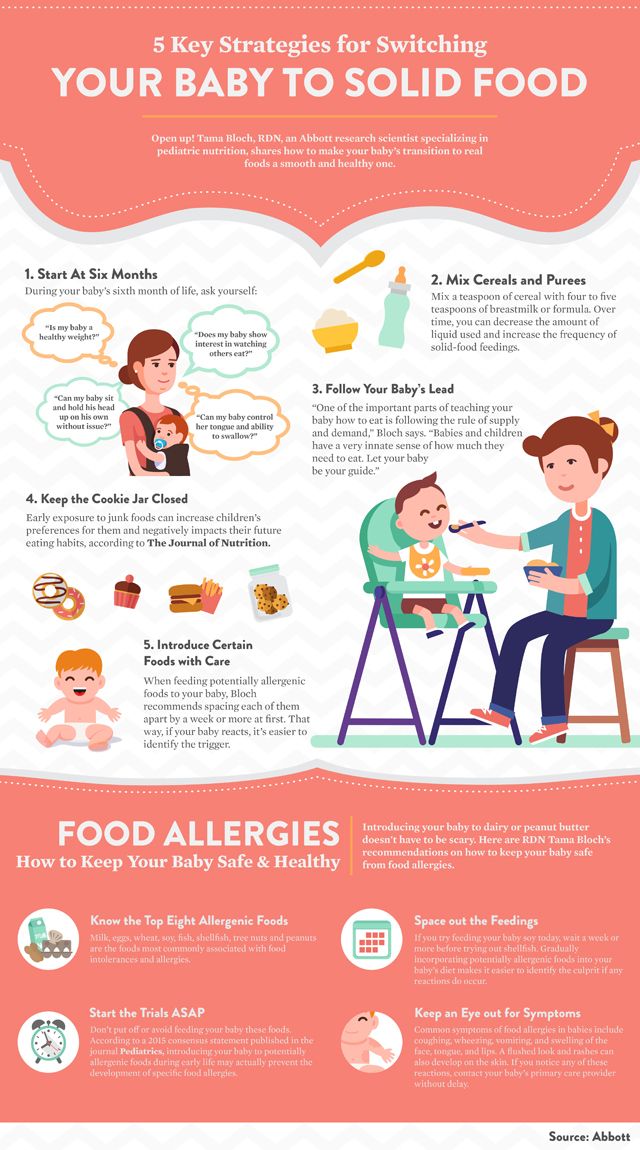 (How else will you get the "oatmeal in the hair" pictures that will embarrass them years later?)
Solid food | Tervisliku toitumise informatsioon
From the age of 6 months, in addition to breast milk, the baby needs to be supplemented to provide the necessary amount of energy and nutrients. As you grow older, you can gradually switch to regular food (cooking it without frying, and also without adding salt and sugar). Children over 1 year of age, in addition to regular food and complementary foods, can continue to drink breast milk, but by the age of two, the child should completely switch to a common table. Exposure of a child to grain-containing foods during breastfeeding may protect him from gluten intolerance in the future. When offering a child complementary foods or regular food, care should be taken, so that the food is varied . Both during breastfeeding and during the transition to regular food, the baby may experience gases or allergies .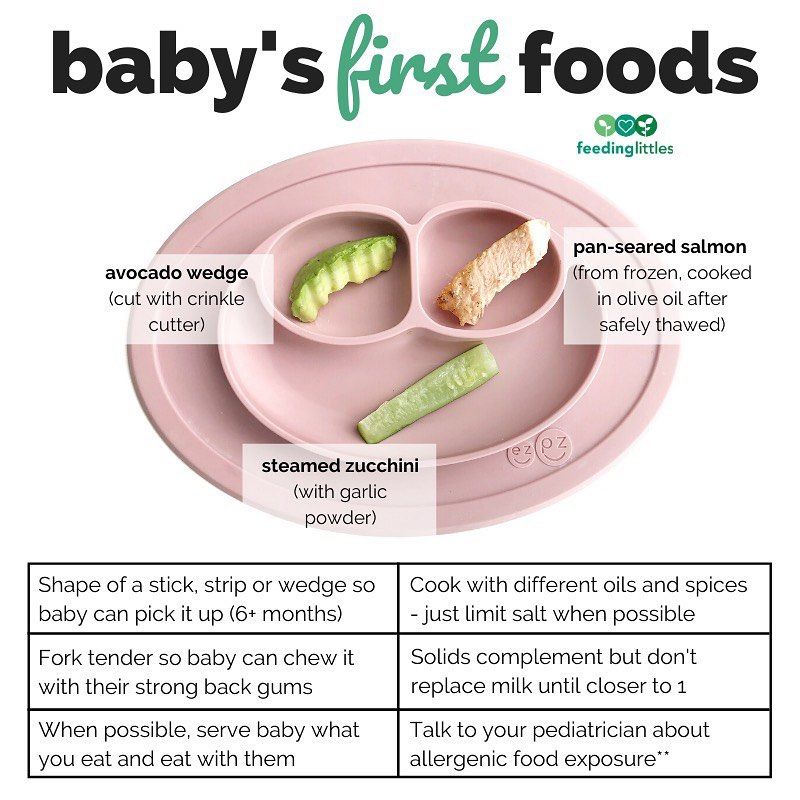 For children over two years of age, the same nutritional recommendations apply as for adults, but the recommended serving sizes are smaller.
Children under three years old (actually, a person of any age) do not need salty or sweet snacks, sodas, deep fried and/or very sweet and salty foods!
By the sixth month of life, the infant's eating habits and digestive system are mature enough to offer more solid foods in addition to breast milk. Proteins, carbohydrates and fats contained in regular food are different from the easily digestible sugars, fats and proteins that enter the baby's body with breast milk. Therefore, a so-called certain familiarization period is needed so that the baby's digestive system has time to get used to a new type of food. If the baby is breastfed as often as before, then these feeds cover about 2/3 of the energy needed by an 8-month-old baby. The remaining approximately 200 kilocalories should come from the various macronutrients found in complementary food ingredients, i.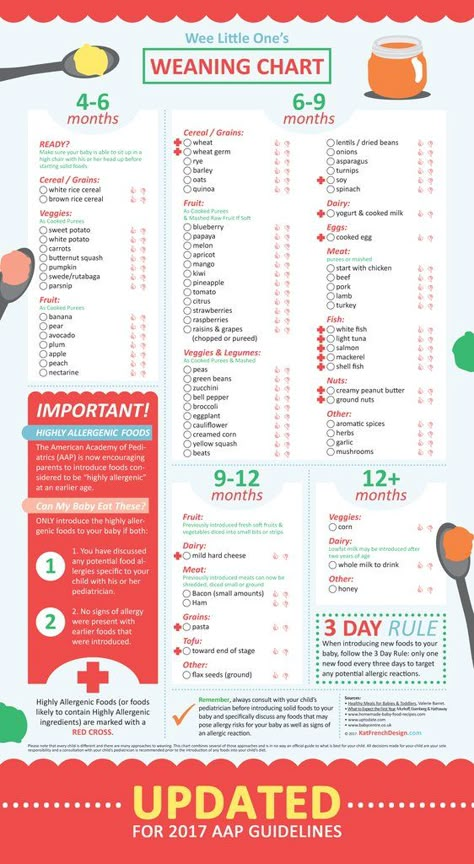 e. proteins, fats and carbohydrates. Complementary foods are needed so that the child can slowly move to the common table, as well as to obtain the nutrients necessary for age. Complementary foods for babies are a completely unfamiliar thing. It differs significantly from breast milk and will take time to learn how to eat it.
Proper complementary food is food that is hard enough to eat with a spoon, contains all the important types of food (except sweets), is rich in nutrients and does not contain salt or sugar. Complementary foods should always be offered to the child from a spoon and never from a bottle, as in this case the child will never understand what to eat in an upright position using a spoon. In addition, bottle feeding contains too much water, so it may not provide enough energy and nutrients. As the child grows older, you can allow him to put pieces of food in his mouth with his fingers. Simultaneously with the gradual introduction of solid food into the baby's diet, his interest in breast milk gradually begins to fade.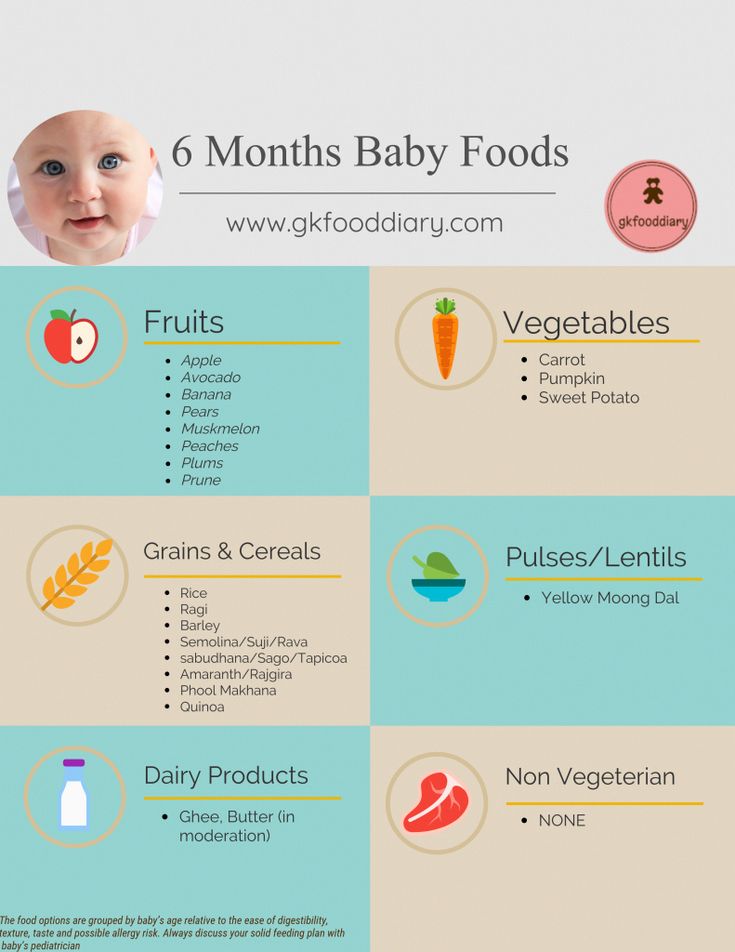 This is completely natural and as the first birthday approaches, you can start to slowly reduce the number of breastfeeds. All children are different, so their preferences and needs are also different, but it is important that the child's diet is varied and covers all the nutritional needs of a growing body for life and development.
Complementary foods for infants by month:
0-6 months
6-8 months
9-11 months
substances can be markedly reduced.
World Health Organization recommendations for the introduction of complementary foods for children aged 6-23 months.
Age (in months)

Frequency Frequency

The portion for 1 feeding

food consistency

6

9000 1 or 2 times a day
7

quantity

Finely pounded or mashed

6-8

2-3 feedings per day

1 10047

up to 1 DL

Crowned or pureed

9-11

3-4 feeding per day

1-2 snacks per day

9000 1-1. 5 DL 1111111111111111111111

Crowned or finely busy

12-2-23

3-4 feeding per day

1-2 snacks

.5 DL

Small pieces
The recommendations in the table are general and give an idea of ​​how much a child could eat on average, however the exact amount and frequency of feedings may vary from child to child. The child must learn to understand that when the feeling of satiety has come, eating should be stopped. A child is full when he turns his head away and doesn't want to eat anymore. However, it is important to make sure that the baby still ate at least a little, as many children refuse to eat before they even start eating. We need to find a balance between these two extremes. The child should be introduced as early as possible to the regularity of meals and the fact that constant snacking should be avoided during the day. The baby is fed approximately every three hours: this can be breast milk, the main meal or a snack.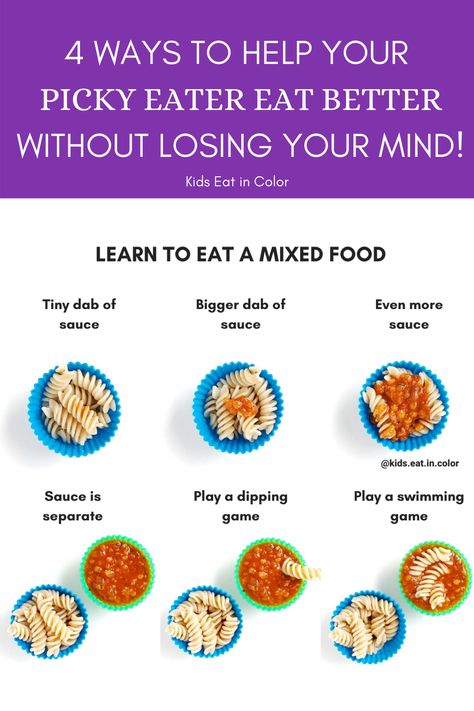 lesson_5
Topic 1. Physiology of digestion in young children
The physiology of infant digestion is quite different from the physiology of an adult. Many systems are not yet developed or are rather poorly developed. The formation and launch of all processes begins much later.
Digestion begins in the oral cavity, where the primary processing of food takes place, the food is moistened with saliva, crushed, after which a food bolus is formed. Saliva contains enzymes and active substances that prepare food for passage through the digestive tract. The activity of enzymes in saliva at the age of 1.5-2 years is only 1/3-1/2 of the activity in an adult.
The gastric glands are not developed by the time of the birth of a child, in an adult there are more than 10 times more of them. Their number increases as the child grows, and yet the gastric glands do well with adult food only by 2-3 years. Gastric juice contains enzymes, the peak production of which falls on 5-7 months, these enzymes contribute to the breakdown of proteins, fats and carbohydrates.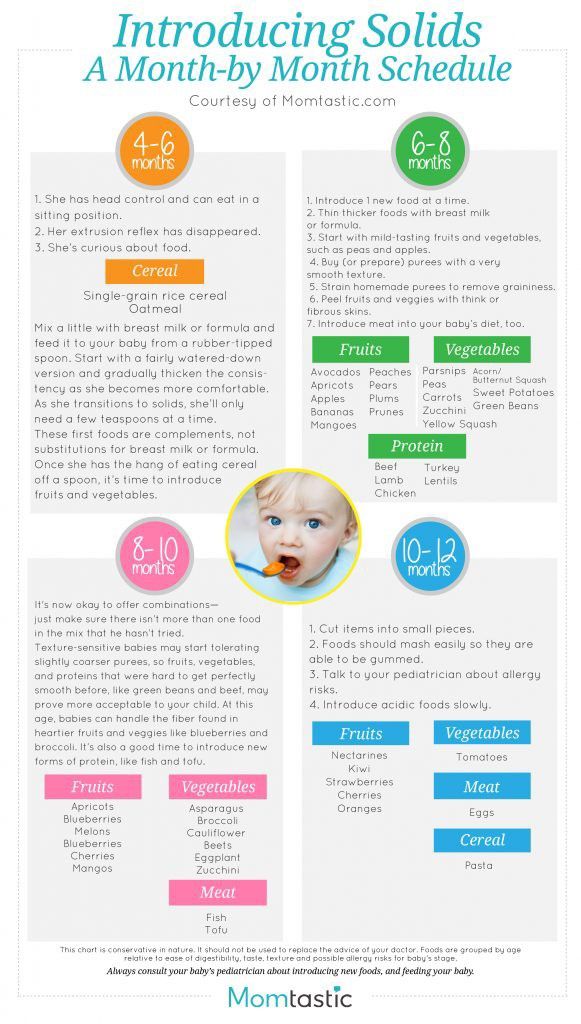 Since the acidity and enzymatic activity of gastric juice in children is low, very often the early introduction of complementary foods leads to disruption of the digestive system.
The food then enters the small intestine, where it is processed by intestinal juice and bile. Children have a more permeable gut, so the younger the child, the easier it is for potentially harmful substances from food to enter the bloodstream. Therefore, as the child grows and the intestines mature, the manifestations of allergies usually become less, and vice versa - the earlier the child gets acquainted with potential allergens, the higher the risk of a reaction.
Intestinal juice contains more than 20 enzymes for the digestion of various types of food, but in babies the activity of these enzymes is low. After the small intestine, food enters the large intestine, where, after the absorption of the remaining nutrients and water, undigested food particles turn into feces and are excreted from the body.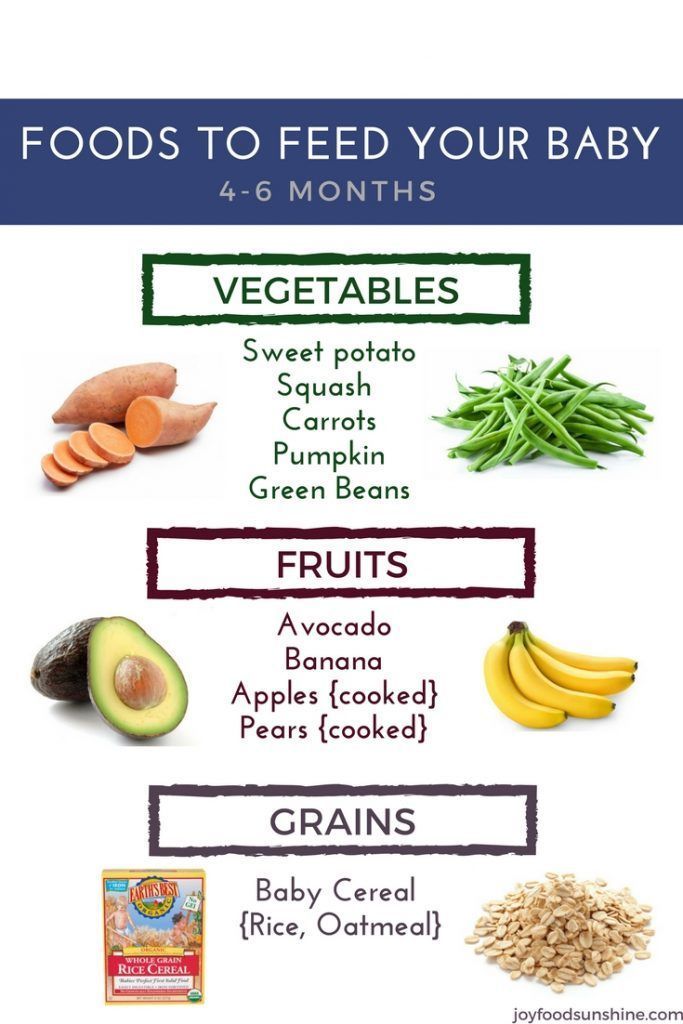 The digestion of children in the first months of life differs from the digestion of adults: in infants, the role of intracellular and membrane (parietal) types of digestion is important with the active help of breast milk enzymes, that is, the main digestion of food occurs in the area of ​​the brush border of the intestinal epithelium (in the area of ​​the blue circle, see .picture). And the distances between cells are still quite large, which is why food protein in an unchanged state penetrates into the blood much easier and this explains the high probability of an allergic reaction.
How can all this be understood practically? By the time adapted food from the family table is introduced into the infant's diet at about 6 months of age, the GI tract is mature enough to start complementary feeding, although infants' stomach capacity is still low (about 30 ml/kg body weight).
Cavitary digestion (in the cavities of the digestive tract by enzymes of saliva, gastric juice and pancreatic juice) in combination with parietal digestion is the main type of digestion in adults.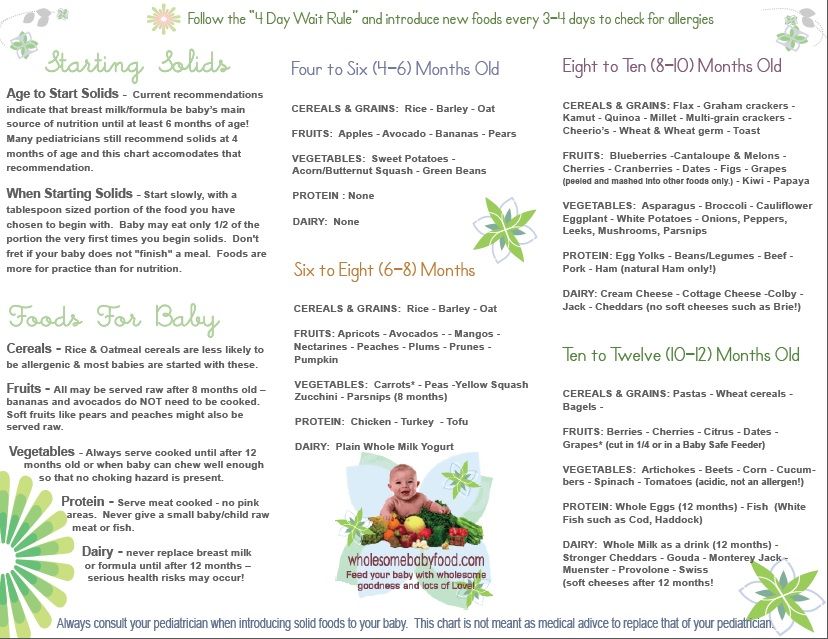 That is, food is first digested, let's say, in the center of the intestine (see the picture - a red circle). The role of abdominal digestion is the greater, the larger the size of the molecules of digested food. It becomes approximately similar to an adult in children after a year. Let's imagine that you gave your child a piece that cannot fit between the villi of the intestines, digest accordingly, too, they just slip through without being digested. A similar situation occurs with large volumes of food. What's happening? The kid can't handle that much. Very often there are reactions - constipation, diarrhea, mucus in the stool. Another option: at the first stages of complementary feeding, you give the baby small amounts of crushed food and gradually, not quickly (!) Increase the volume. Either this is puree, or healthy food from the mother's table, but adapted to the child's capabilities, that is, boiled, softened, ground. Thus, the product can be well absorbed. In parallel or closer to 8 months and later, according to the interest of the child, you begin to give the baby pieces: vegetables, fruits, cereals, meat.