Baby feeding necessities
First food: 15 feeding essentials for starting solids
Posted on
Posted in Starting Solids.
Somewhere between four and six months of age when little ones can sit unsupported, your hungry monster will start to show signs that they are ready to start solids. And there's a whole delicious world for culinary delights to discover, from cold sweet watermelon and squishy banana to oodles of noodles with lumpy sauce.
Starting solids is like any great journey, the first food adventure begins with good preparation.
Here are 15 feeding essentials for babies starting solids.
1. A safe spoon
Protecting our little rascals is all in a day's work. Munchkin white hot safety spoons ($14.99) alert you when food is too hot for bub's sensitive little mouths. Genius!
2. Sturdy bowls and plates
A super sweet dinner set makes mealtime fun and beautiful.
Start off with a simple bowl and as tastes widen, a divided plate helps create a feast for little eyes. This set from Love Mae ($37.95) is made from bamboo, is BPA free and biodegradable to give you the warm fuzzy feels all over.
3. High chair
A safe, comfy place to chow down is a must for young foodies. The Charlie Crane high chair ($459) grows as baby does and fits under most kitchen tables.
4. Food catcher
Mess is inevitable but oh-so-manageable with this nifty food catcher from Mumma's Little Helpers ($55). No more scraping scraps off the floor, these waterproof, wipeable and machine washable catchers will make meal time a breeze!
5. Portable food spoon
Feeding your little squirt while out and about is a cinch with an all-in-one spoon and feeder. The Boon Squirt ($9.99) is a food dispensing spoon providing convenient feeding, one mini bite at a time.
6. All-in-one tray and bib
By eliminating the gap between baby and highchair, you won't be chasing those rogue peas anymore – hooray! The Tidy Tot Bib and Tray Kit ($58) encourages food exploration while containing the mess.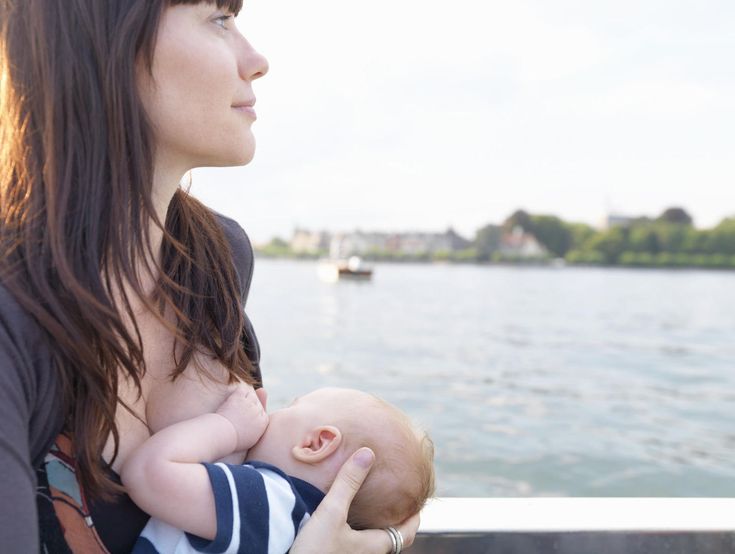 7. Self-feeding forks and spoons
It won't be long before your cherub is reaching for the spoon, desperate to feed themselves. Toddler tested, the Grabease Self-Feeding Fork & Spoon Set ($19.95) has an ergonomic handle designed specifically for teeny hands to help develop fine motor skills. With a choke guard for added safety and a range of cheerful colours, your bub will love every bite.
8. Sippy cup
Once your bambino starts solids, they'll also start trying to master drinking from a cup. That takes a fair bit of skill, so starting with a sippy cup helps tots learn to be independent. Check out our list of toddler sippies for little foodies.
9. Bibs
Once you start solids you'll realise you can never have too many bibs. Cloth is easy to toss and wash, while wipeable bibs ($13) that catch the drips are great at home and when on the go.
10. Placemats
If your mini muncher is enjoying meals at the table with the rest of the family, a placemat is perfect for protecting the table from wayward bowls and spoons.
These Done By Deer ($19.95) cuties can be put straight into the dishwasher.
11. Dishwasher net
Like losing socks in the washing machine, you're bound to lose the little bits and pieces
associated with feeding. From sippy cups and spoons to plastic plates and bowls, dishwasher nets like the Boon span dishwasher net ($16.95) makes cleaning child's play.
12. Insulated food jars
There's not always a microwave handy when feeding bub on the road, so a small insulated jar ($34.95) will keep food toasty warm.
13. Freezer trays
Making your own baby food is quick, easy and cheap. Get ahead of the game and have a big cook-up, before freezing individual portions in freezer trays ($24.95) so you have meals on hand in the flick of a wrist.
14. First foods cooking book
While mashing a banana or whipping up some baby cereal isn't too complicated, there are some great first food combos you may not have thought of. Grab yourself a kiddie cooking bible like Annabel Karmel's Top 100 Baby Purees ($19.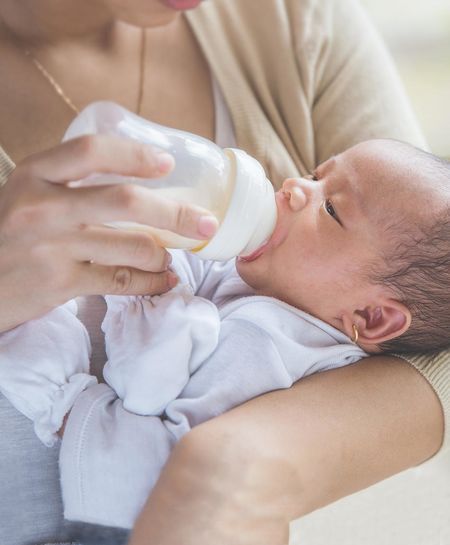 95) and get your cook on!
15. Baby food steamer and blender
A double boiler and fork work well to make small meals for little guzzlers, but if you want to make quick work of a week's worth of baby food invest in a baby food steamer and blender in one (from $299).
Once your tot has mastered first foods, they can advance to finger snacks – take a look at our guide to making a toddler finger food tray.
Posted in Starting Solids.
Share On
Baby Feeding Essentials for Starting Solids - Baby
Skip to Content
Posts may contain affiliate links or sponsored content. See Disclaimer and Disclosure for more details.
291 shares
A list of baby feeding essentials and supplies for starting solids with your baby. Everything you need to make feeding your baby a little easier.
Are you wondering: What do you need for feeding a baby? What are the best baby utensils? What are the best baby feeding essentials?
I'm here to help! I'm a mom of two boys who love to eat.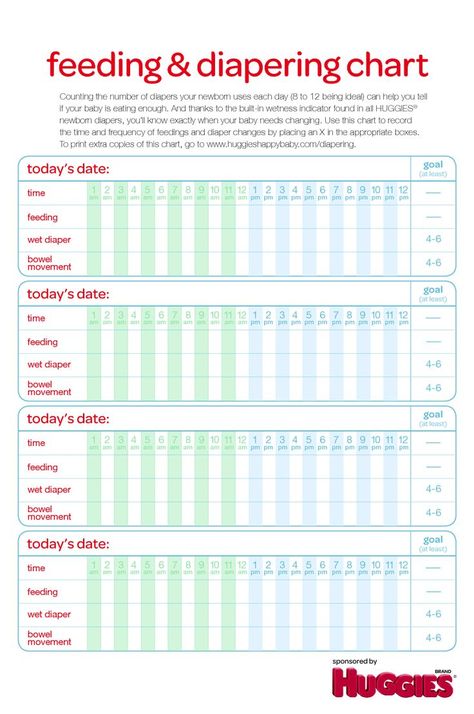 With my first we started purees at 4 months old and then introduced solid food around 6 months. You can read more about our experience with combo feeding here: How To Combine Purees and Baby-Led Weaning
With my second son, he wasn't that into purees so we waited and jumped right into baby-led weaning at 6 months old. You can read more about our experience with baby-led weaning here: Baby-Led Weaning Guide and Food Ideas
Whether you are doing purees or baby-led weaning (or a combo of both) these baby feeding essentials will make feeding your baby just a little bit easier. This is everything I recommend to make meal time just a little bit easier!
Ingenuity High Chair or Ingenuity Baby Base 2-in-1 Booster – we have the booster seat and love it because it doesn't take up an extra spot at the table. Both of these are must haves because they are so easy to wipe down. You will want a safe place to feed your baby food so they can sit up appropriately to avoid choking.
---
Silicone Bibs – these will help keep your baby (and floor) clean and catch all the food that your baby drops as they are learning to eat and practicing bringing food to their mouth. Silicone bibs are perfect because they are easily wiped down or can be put in the dishwasher.
---
Bibado Full-coverage Bib – a complete game changer for messy eating! This full-coverage bib can be hooked onto your high chair or table so that your baby and their seat stays completely clean during their messy food experience. Great for messy foods like yogurt or pasta. I also use these for crafts with my toddlers. Clean up is so easy and is as simple as wiping down the bibs. Use PINECONES20 for 20% off site-wide.
---
Silicone Baby Fruit Feeders – These have been great when starting to transition to more "real food". Silicone feeders are also great for teething or entertaining your young eater while you try to cook dinner. We have filled these with banana, avocado, frozen mango, and diced cucumber!
---
Beginner Fork & Spoon Set – ergonomically shaped handles help your baby easily grasp the fork or spoon and easily bring it to their mouth. When first starting I like to help them practicing poking and then showing them how they can bring the food to their mouth. This is a great first set, but don't expect your baby to be proficient until closer to 12+ months.
---
EZPZ Suction Plate Mini Mat – if you use a high chair or once your baby is ready to move to the table, a suction plate can be so helpful! We love the ones from EZPZ. They are also great to bring to restaurants for your baby to eat off of. Take 25% Off Orders $75+ at EZPZ with Code EZPZ25LOVE
---
Infantino Squeeze Station – if you want to make your own baby food and store them easily, we love this baby food pouch maker! Pouches are so convenient on the go and for a disposable storage option for baby food you are eating at home. You can also use this for toddlers who love applesuace or smoothies on the go.
---
ChooMee SoftSip Food Pouch Tops – if you do feed your baby baby food or food from pouches, these are a great tips for helping them to feed themselves. These tops stop your baby from squeezing the food out everywhere, and only work when your baby sucks. We started using these around 9+ months.
---
EZPZ Tiny Cup – you might be surprised to learn that babies can start using an open cup as early as 4-6 months! This tiny cup is only 2oz and is the perfect training; it's small so spills will be minimal, made of silicone so great for teething, and tiny for small hands. We have the EZPZ Mini Cup which is 4oz and great for toddlers! Take 25% Off Orders $75+ at EZPZ with Code EZPZ25LOVE
---
EZPZ Silicone Drying Rack – not really a feeding product itself, but you will want somewhere to dry all those feeding products you do buy for your baby. Our favorite is the new EZPZ Silicone Drying Rack! It looks so sleek on our counter and has removable prong attachments to help hold bottles, cups, plates, or almost anything you may need to dry.
---
Thanks for stopping by! You might also like these related posts:
10 Toddler Feeding Essentials
Easy Banana French Toast for Babies & Toddlers
Self-Feeding ideas for 8-12 Month Olds
291 shares
We use cookies to ensure that we give you the best experience on our website. Please click accept to accept the use of cookies and continue to this site.Accept
Mom's Shopping List 2020 - Tutis
Preparing for the birth of a baby is a lot of work, and buying all the essentials is not the last place. From creating a baby's room to preparing things for sleep, meals and diapers, it's easy to get lost in the fuss of getting everything you need for your baby.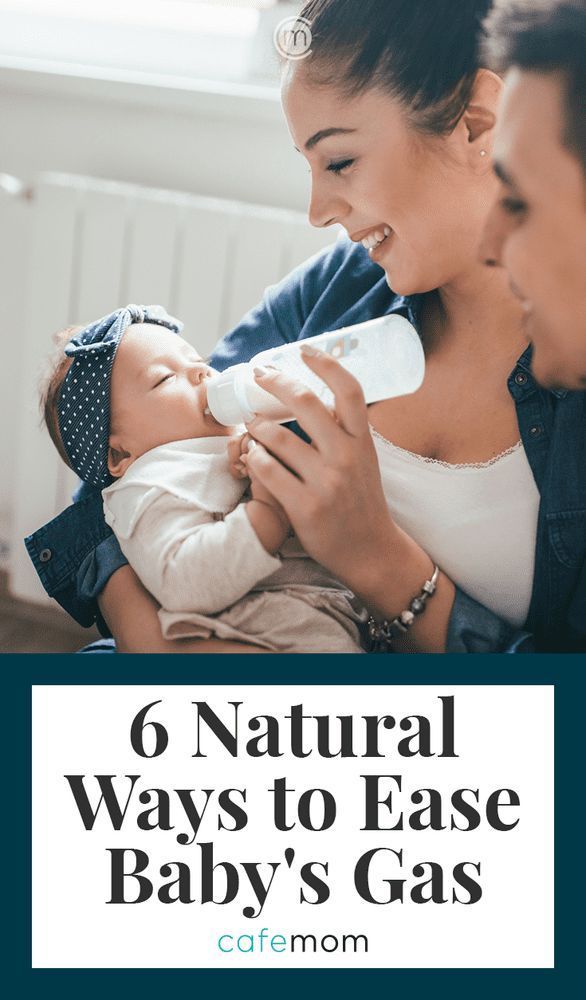 After all, the amount of baby supplies a newborn needs can take any mom by surprise. But how do you know which baby things you don't have to worry about and which ones you can't live without? Don't worry, we'll help you figure it out. Read on for a complete list of things you need for your newborn.
Baby essentials
Whether you're traveling or relaxing at home, you need some baby gear. After all, sometimes you want to free your hands! Here is a list of items needed:
Car seat/carrycot
Stroller
Carrier
Baby swing
Play mat
Baby room supplies
Baby room needs cute decor no doubt, but you will also need furniture and baby clothes to help take care of your baby. Here are the essentials for the baby's room:
Crib, cradle or bassinet
Sturdy, flat mattress that fits snugly into the crib
2-4 sheets with elastic
Rocking chair
Baby Monitor
Changing table or chest of drawers with changing pad
Music carousel - white noise player
Diaper basket
Changing bag
Baby clothes
Nothing cuter than tiny baby clothes, but you should choose practical baby clothes that will keep your newborn comfortable and cozy.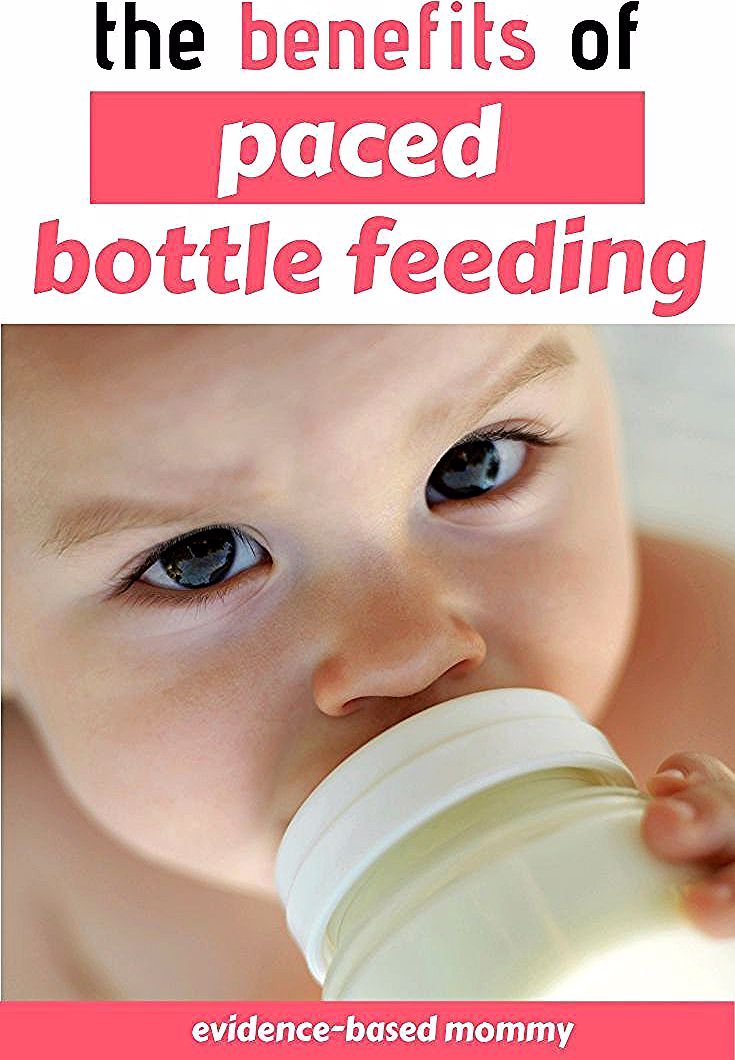 Each baby needs:
4-8 bodysuit
4-8 undershirts
4-8 sliders
4-8 pajamas
1-3 rompers or other clothing for going out
1-3 blouses (with buttons)
4-7 pairs of socks
1-3 caps
Scratches
2 winter bags
Winter overalls
1 thin and 1 warm blanket for stroller
Delicate detergent
Baby Feeding Supplies
Be prepared to feed your baby around the clock - this means whether you're breastfeeding or bottle feeding, you'll need a lot of things to feed your baby. Here are the most needed:
8-10 bottles and teats
Bottle brush
Breast pump, milk storage bags, bra pads, nipple cream (if planning to breastfeed) or formula (if not breastfeeding)
4-8 bibs
4-8 regurgitation wipes
Nursing pillow
Bottle warmer
Bottle Sterilizer
Baby health supplies:
Caring for the health of the child is always in the first place, and in order to always have the necessary things at hand, you need to purchase:
Children's thermometer
Children's first aid kit
4-6 teats
Changing accessories:
Changing your first diaper can be a real challenge, but trust me, you'll get used to it and these things will help you:
Changing table
Diaper basket
Diaper bags
Changing cream
Unscented wet wipes
Soft bath towels
Reusable or disposable diapers
Bath essentials:
Bathing can be very enjoyable once you learn how to handle a wet and slippery baby.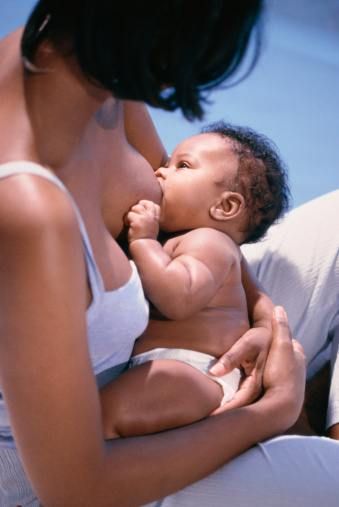 Be prepared and have these items on hand:
Baby bath
Children's shampoo and body wash for children
2-4 hooded baby towels
Soft wipes for washing
Body lotion
Newborn Items List - First Time Newborn Needs
The birth of a baby is a long-awaited, but at the same time exciting moment for the whole family, and especially for the expectant mother. In the process of preparing for childbirth, you need to do a lot: not only prepare mentally and physically, learn a lot of new information, but also make important purchases.
It is best to decide on the list of what is needed for the newborn in advance: so the likelihood of forgetting or missing something is much less than you do it a few weeks before the birth. The last month or two of pregnancy will be much more comfortable and more useful to dedicate to yourself, calm walks, positive emotions and concentration on the upcoming important event than shopping.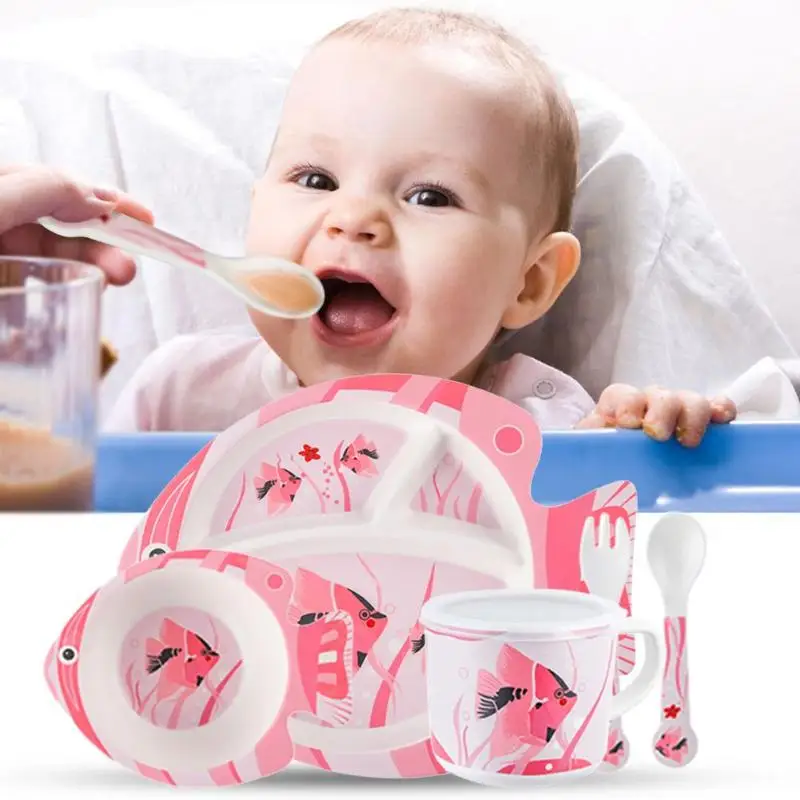 Shopping, even through online stores, is a tedious process, especially when it comes to a list of things with the serious title "What you need for a newborn baby. List!".
However, not everything is as complicated as it might seem at first glance: the main thing is to properly organize the process. And, first of all, all upcoming purchases should be divided into two blocks:
Things to buy before the baby is born.

Things that can be postponed for a while - you will buy them after the baby is born.
This approach will help to effectively distribute not only the efforts and time of parents spent on shopping, but also reduce the one-time burden on the family budget.
Some of the things for the crumbs can be started to be purchased in advance, without postponing for the last months of pregnancy. This will give you more time to explore different offers and choose your "brands", as well as avoid impulsive purchases (at least some of them).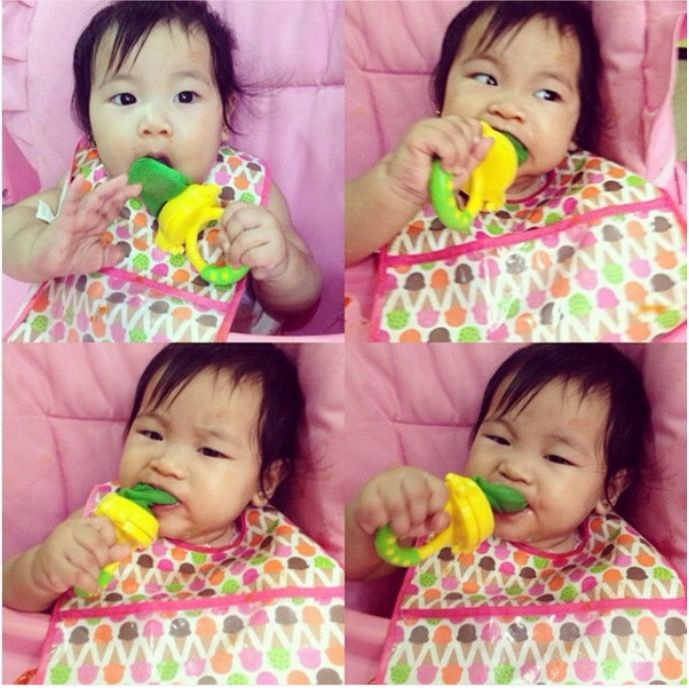 Baby room items:
Crib (it is best to choose a wooden one), a carousel and a few rattles.

Crib mattress. Children's mattress should be orthopedic, firm, with natural filler.

Mattress cover. This accessory will significantly extend the life of the mattress.

A set of bed linen. Only natural fabrics are allowed

Blanket.

Changing table or variations.

Lamp for a newborn. Lighting is very important for the baby, it is best to choose a customizable "smart" lamp, which can also be used as a night light. The advantage of such lamps is that you can set the operating mode of the device that is convenient for you (on time, brightness level, gradual light set). A good option that combines all the useful features is the AGU sun lamp.
Bathing articles:
Hygiene and health:
Means for the treatment of the navel.

Cotton pads, sticks with limiters.

Aspirator. It is best to choose an electronic nozzle pump: with such a device, it will be possible to remove mucus from the baby's nose as efficiently and safely as possible. AGU aspirators are specially designed for babies and will be a good helper for parents.

Scissors with rounded tips

Thermometer for determining body temperature. The non-contact infrared device AGU will be the most comfortable and safe option for a newborn. (contact also works). It is good if the thermometer has a function for determining the ambient temperature and the surface of the water.

Scales. At first, it is important to control the weight of the newborn; modern models of baby scales that save data and send them to the smartphone app are perfect for this. So there will be no need to record measurements, the dynamics will be visible in the phone.

Diapers are a small pack. You should not immediately buy a large one: you need to check whether these disposable diapers are suitable for a child.
Cosmetics
Choose trusted manufacturers with good compositions!

Feeding
Clothes
You shouldn't buy a lot of clothes - newborns grow quickly, but the following things will definitely come in handy:
Walks and trips
Clothes and toys. All basic clothes (except for the most necessary) can be purchased after the birth of the crumbs, especially since relatives and friends will surely give you a lot of clothes. The same goes for toys.

Nipples and pacifiers. Only in practice will you understand that your child does not take a latex pacifier, for example.