Finger feeding baby solids
Giving Baby Finger Foods at 7-8 Months
Written by Rebecca Felsenthal Stewart
Reviewed by Dan Brennan, MD on August 09, 2022
Month 7, Week 3
feature
Once your baby is a pro at eating soft mashed foods, they may be ready to move on to finger foods around 8 months. They have the dexterity to pick the food up and release it or mash it, and will become more efficient and independent as they master the pincer grip around 9 months. At that point they'll be able to use their thumb and forefinger to pick up the small chunks of food.
Your baby may grab at everything on your plate, but follow these guidelines for healthy and safe feedings.
Start with menu items like pieces of soft cheese; small pieces of pasta or bread; finely chopped soft vegetables; and fruits like bananas, avocado, and ripe peaches or nectarines. These foods should require minimal chewing, as your baby may not yet have teeth. Do NOT let them have hot dogs, raw vegetables, nuts, meats, hard candy, or sticky textures such as nut butters that have increased choking risks at this stage.
Introduce new foods one at a time in case there are any concers about allergies.
Chop all foods into soft, bite-sized pieces, 1/2 inch or smaller.
Watch out for choking hazards: Avoid round, firm foods like carrots, grapes, and hot dogs and skip anything like raw veggies and peanuts. Raisins and popcorn are dangerous for babies.
Keep up your formula or breastfeeding schedule, but as your baby eats more solids, they'll naturally start to take less milk. Your baby needs to start eating more solids and drinking less milk for the nutritional value at this stage.
Your Baby's Development This Week
Your baby is getting stronger and may even be moving around, whether they are sliding around on their belly in reverse, scooting on their behind, or actually crawling forward. If you haven't childproofed your house already, don't wait any longer!
You may notice these growing signs of motor development:
Your baby is probably now able to sit on their own for several minutes, without using their hands for support and they may be able to get up into a sitting position all by themselves.
While you offer them support, they should be able to bounce up and down, and possibly even pull up to a stand.
Their little hands are increasingly agile -- they are getting better at passing a toy back and forth from one to the other.
You might wonder about:
Their vision. Your baby should be able to see nearly as far as an adult by now and can track moving objects with their eyes.
Stranger anxiety. You're not imagining it: They may fear new people and situations. So give them time to warm up and reassure them if they are upset.
What they can understand. Your baby might comprehend more than you realize, so it's important to keep talking to them about everything you're doing and try to be consistent about the words you use for familiar objects.
Month 7 Week 3 Tips
tips
If food allergies run in the family, talk to your pediatrician about introducing highly allergenic foods like peanuts and eggs.
Fried foods are not good choices for babies. If you offer them at all, do so rarely.
Avoid feeding your baby juice unless it is fresh-squeezed.
By now, your baby's diet should include grains, fruits, vegetables, and meats, and they should be eating two to three meals a day.
In addition to rice, barley, or oat cereal, you can introduce grain products your baby can grab, such as toast, crackers, and dry cereal. Avoid any colorful, sugary cereals.
Sit baby in their high-chair for feeding time. If they eat finger foods while crawling around, they are more likely to choke.
You're not done with breast feeding or bottle feeding. Your baby is starting the transition, but breast milk and formula are still key.
Pureeing or mashing vegetables may make them easier for your baby to eat when they are first transitioning from a liquid diet to solids.
© 2022 WebMD, LLC. All rights reserved. View privacy policy and trust info
Today on Grow
<blank>Recommended for You
Doctor-approved information to keep you and your family healthy and happy.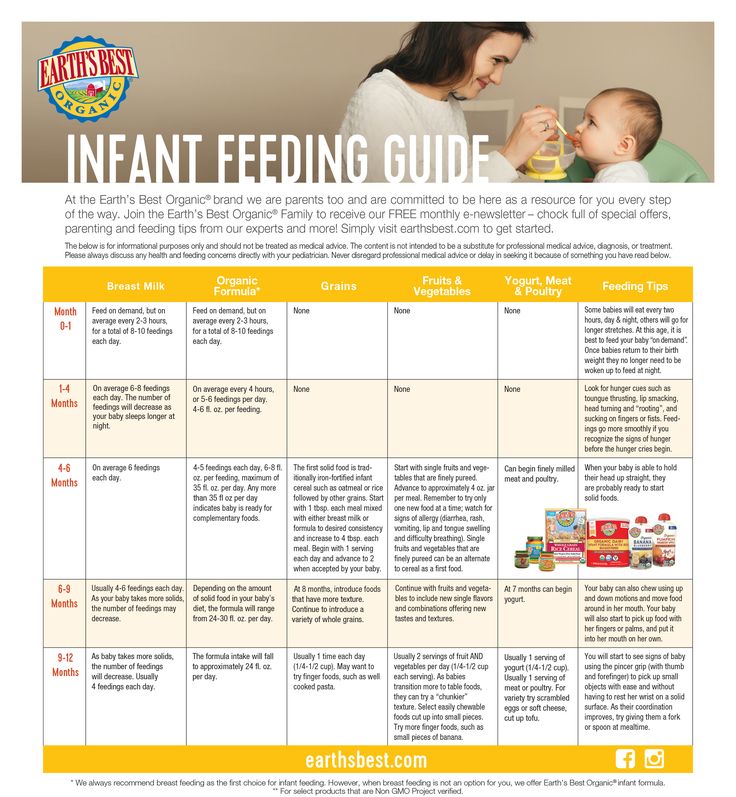 Pregnancy & Baby Bulletin
Parenting & Children's Health
By clicking Subscribe, I agree to the WebMD Terms & Conditions & Privacy Policy and understand that I may opt out of WebMD subscriptions at any time.
Best Early Finger Foods for Baby (With Tips, Visuals, and Recipes)
Use this list of safe, nutritious, and easy to eat finger foods for baby to help you know exactly what (and how) to offer at meals and snacks. Plus, find the best first finger foods, troubleshooting tips, and visuals of foods broken down by food group to keep things easy!
Finger Foods for Baby
After baby starts solids and is ready to move onto finger foods, you may feel a little confused by exactly what to serve and how to serve it. Which is totally normal because it can be scary to let baby feed themselves this way and we may not have any experience doing this—or we may have totally forgotten from our last kiddo!
This list of finger foods for baby will cover some great first finger foods to start with, then set you up with plenty of healthy options from each food group.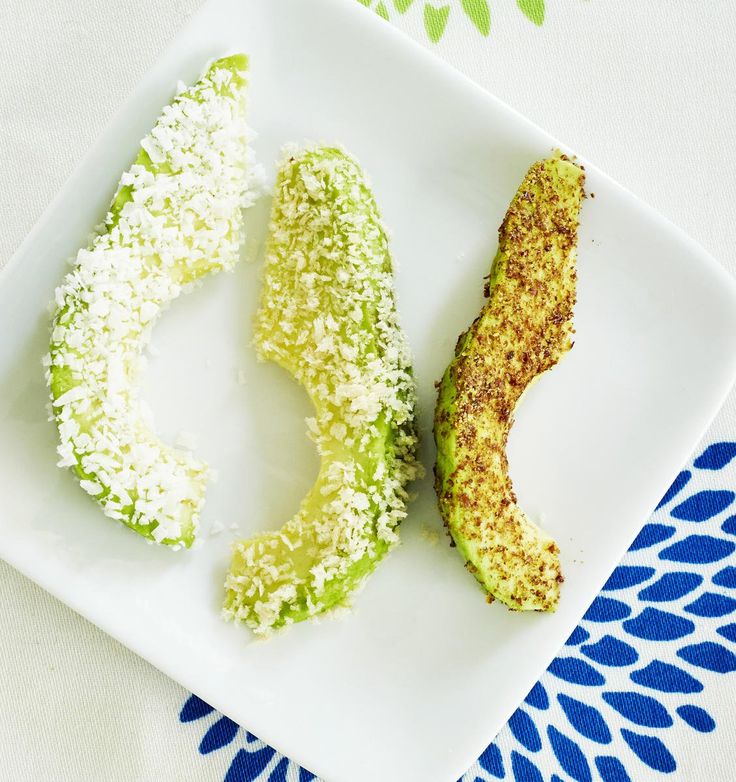 TIP: Find more info on starting solids here and the best foods to start with if doing baby led weaning or purees with baby.
Healthy Baby Food
I love sharing these ideas for baby food since they are easy to prepare and serve and because I know how hard it can be to continue to come up with flavorful and healthy meals and snacks for our little ones. Let me tell you, I'm on my third kiddo and it can be such a challenge to feed him during the chaos of parenting the rest of my crew! These foods are wholesome and nutritious—perfect for your baby.
TIP: I'm a big fan of SpoonfulONE, a company that offers the most complete way to introduce food allergens to our kids. They make mix-ins, puffs, and crackers that are yummy and easy for babies and toddlers to eat. Learn more about their pediatrician-approved baby foods here. (sponsored link)
Best First Finger Foods
When baby is around 9 months, you'll notice that they're able to pick up smaller pieces of food with two fingers.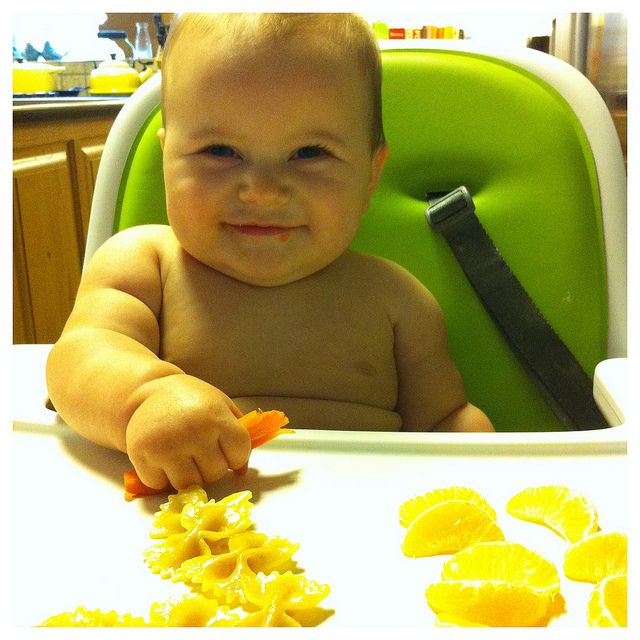 This is known as the "pincer grasp" and is a sign that they're ready to start finger foods. To be clear, when I say "finger foods" I mean small pieces of food that a baby (or toddler) can feed themselves.
Here are some of my favorite ones to start with that are all super soft, safe to eat, and easy to pick up.
Scrambled egg, broken up into small pieces
Roasted sweet potato mashed and broken up into small pieces
Fresh raspberries, broken up into smaller pieces
Oatmeal, cooked according to package directions and allowed to cool
Tofu, diced and sauteed lightly or steamed
Ground beef, chicken, or turkey, broken up into small pieces or lightly mashed meatballs
Shredded cheese or crumbled goat cheese
Mashed sweet potato, in little pieces
Peanut butter puffs
TIP: You can serve the tofu, ground meat, or meatballs in veggie puree from a pouch or a simple marinara sauce for extra moisture and flavor.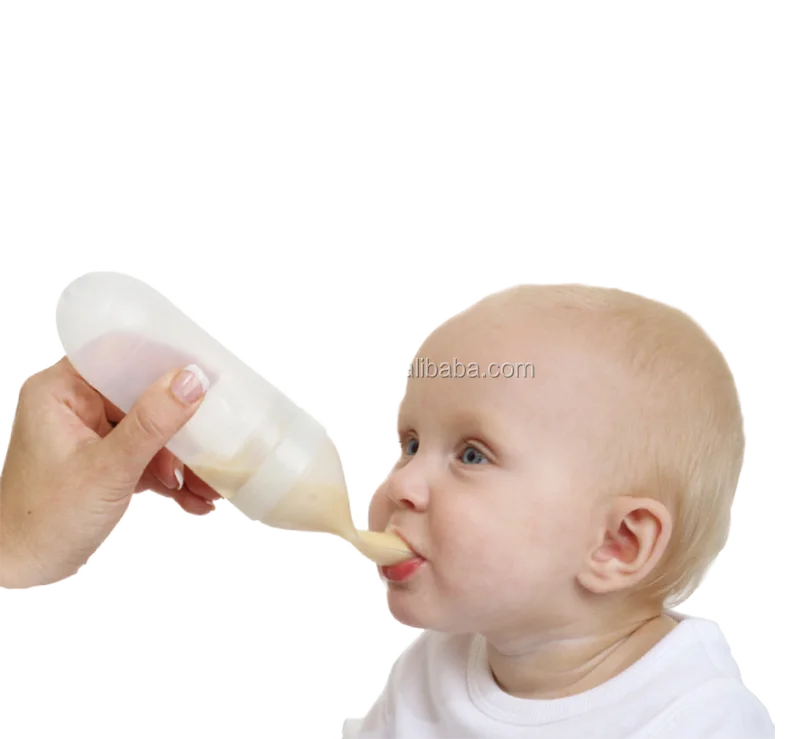 Learn more about how and why to introduce peanut butter.
Finger Foods for Baby: Fruits and Veggies
Some of my favorite early fruits and veggies to serve babies are:
Mashed roasted sweet potato, broken up into small pieces
Warmed frozen peas, slightly mashed if desired
Roasted Zucchini
Diced Roasted Sweet Potato or Butternut Squash
Fresh blueberries, cut in half or quarters
Fresh raspberries, broken into small pieces
Banana, broken into small segments (they are less slippery this way versus slicing them)
Avocado, diced and mashed slightly (be sure it's ripe and very soft)
TIP: A good rule of thumb is to serve pieces of food that are about the size of a pea to start and soft enough that they are easy to squish between your fingers. This will be easy for baby to pick up and eat and will also reduce chances of choking.
Finger Food Ideas: Carbohydrates
Offering complex carbohydrates can provide fiber, a variety of textures, B vitamins, and more.

Try these with your baby.
Spinach pancakes (moisten with applesauce or plain yogurt if needed; this recipe is particularly moist and great for babies)
Oatmeal, cooked according to package directions and allowed to cool
Baby Puffs
Peanut Butter Puffs
Rice (it's easiest if it's in little clumps so baby can pick it up; this Coconut Rice or this Cheesy Rice are both good options)
Baby Banana Muffin
O cereal (soften in nondairy unsweetened milk or yogurt as needed)
Baked Oatmeal, diced
Finger Food Ideas: Proteins
Offering proteins will continue to expose baby to a range of nutrients. These are my go-tos for babies newer to finger foods—and toddlers too.
Shredded cheese (thicker cuts are a little easier to pick up)
Tofu, diced and sauteed lightly or steamed
Flaked cooked wild salmon
Lightly mashed meatballs
Shredded chicken, cut up finely (we love this Butter Chicken to share with baby)
Ground beef, turkey, or chicken, broken into smaller pieces
Lightly mashed beans
Scrambled eggs, broken up into small pieces
Diced egg muffins
I'd love to hear any questions you may have, or if you have foods that your babies enjoy that I didn't include here.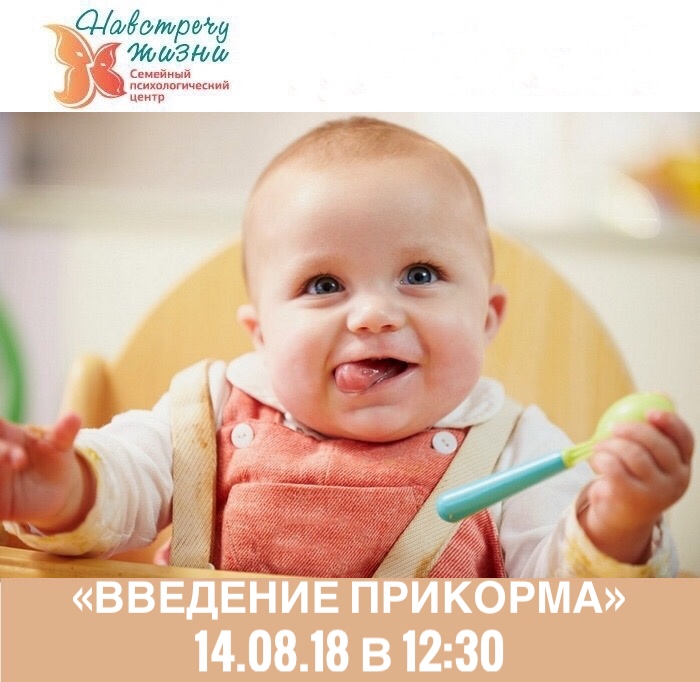 Chime in below in the comments!
Prep Time 5 minutes
Cook Time 5 minutes
Total Time 10 minutes
Author Amy Palanjian
Cuisine American
Course Baby Food
Calories 124kcal
Servings 1
First Finger Foods (choose 1-3 per meal)
▢ 1 Scrambled egg (broken up into small pieces)
▢ 1/4 cup Roasted sweet potato, mashed and broken up into small pieces
▢ 1/4 cup Fresh raspberries (broken up into smaller pieces)
▢ 1/4 cup Oatmeal (cooked according to package directions and allowed to cool)
▢ 2 tbsp Tofu (diced and sauteed lightly or steamed)
▢ 2 tbsp ground beef, chicken, or turkey, broken up into small pieces or lightly mashed meatballs
▢ 2 tbsp shredded cheese or crumbled goat cheese
▢ 1/4 cup Mashed sweet potato (broken into little pieces)
▢ 1/4 cup Peanut butter puffs
Fruits and Veggies
▢ 1/4 cup mashed roasted sweet potato (broken up into small pieces)
▢ 1/4 cup warmed frozen peas
▢ 1/4 cup Roasted Zucchini
▢ 1/4 cup diced Roasted Sweet Potato or Butternut Squash
▢ 1/4 cup blueberries (cut in half or quarters)
▢ 1/4 cup raspberries (broken into small pieces)
▢ 1/4 cup banana slices (broken into small segments—they are less slippery this way versus slicing them)
▢ 2 tbsp avocado (diced and mashed slightly—be sure it's ripe and very soft)
Whole Grains and Carbohydrates
▢ 1 Spinach pancakes (moisten with applesauce or plain yogurt if needed; this recipe is particularly moist and great for babies)
▢ 1/4 cup Oatmeal (cooked according to package directions and allowed to cool)
▢ 1/4 cup Baby Puffs
▢ 1/4 cup Peanut Butter Puffs
▢ 1/4 cup fully cooked rice (it's easiest if it's in little clumps so baby can pick it up; this Coconut Rice or this Cheesy Rice are both good options)
▢ 1 Baby Banana Muffin
▢ 1/4 cup O cereal (soften in nondairy unsweetened milk or yogurt as needed)
▢ 1/4 cup Baked Oatmeal (diced or regular oatmeal broken into little pieces)
Dairy
▢ 2 tbsp Shredded cheese (such as mozzarella)
▢ 2 tbsp Tofu (diced and sauteed lightly or steamed)
▢ 2 tbsp flaked cooked wild salmon
▢ 1 lightly mashed meatballs
▢ 2 tbsp finely shredded chicken (we love this Butter Chicken to share with baby)
▢ 2 tbsp ground beef, turkey, or chicken (broken into smaller pieces)
▢ 2 tbsp lightly mashed beans
▢ 1 Scrambled egg (broken up into small pieces)
▢ 1 Diced Egg muffins
For each meal or snack, choose 2-3 foods from a mix of food groups. Aim to include some fat in most meals and protein in many too.

Prepare the food, cutting into small pieces and/or mashing as needed to make the food easy to eat.

Start with small portions and allow more as baby indicates according to their hunger.
Store leftovers in an airtight container for 3-5 days in the fridge.
Many foods you cook for your family will work as baby finger foods—just be sure they are easy to squish between your fingers and the pieces are small and easy to chew.
Babies very normally make a lot of faces when they eat, so don't assume they don't like something just because they scrunch their nose!
Flavors and textures can take time to learn to eat, so continue offering foods in small portions even if baby hasn't liked them in the past—and make sure they taste good to you!
Calories: 124kcal, Carbohydrates: 14g, Protein: 7g, Fat: 4g, Saturated Fat: 1g, Polyunsaturated Fat: 1g, Monounsaturated Fat: 2g, Trans Fat: 1g, Cholesterol: 164mg, Sodium: 81mg, Potassium: 344mg, Fiber: 4g, Sugar: 5g, Vitamin A: 9857IU, Vitamin C: 18mg, Calcium: 51mg, Iron: 1mg
Tried this recipe?Rate in the comments and tag @yummytoddlerfood on IG!
Teaching a child to solid food
The introduction of adult food is carried out gradually.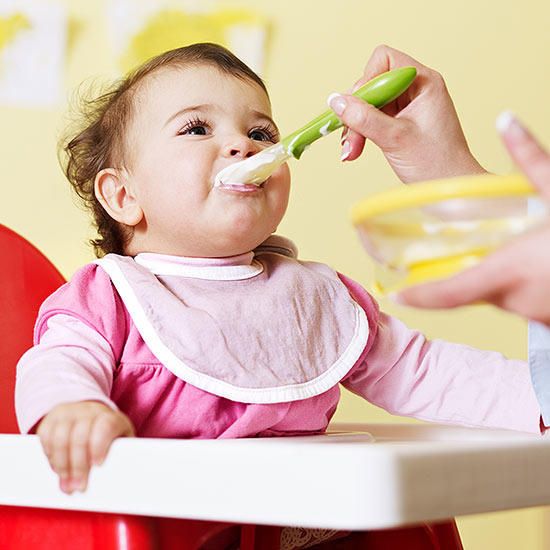 It is necessary to accustom the child first to one product, then to others. Also, do not immediately take solid food - puree will be enough. If you are not in a hurry, if you are attentive enough to your child, there will be no problems. In this article, we will not talk about the introduction of complementary foods as such, but about the beginning of the use of solid foods. Chewing, swallowing are completely new skills for yesterday's baby. Someone masters them once or twice, other children need more time.
Highlights
The structure of the maxillofacial system of the child is the main problem of all causes with chewing. The baby needs to make unusual efforts for him, carefully chew food.
The correct procedure for parents when introducing complementary foods:
• 4 months - liquid puree is introduced;
• 6 months - you can start to use puree with fibers or thick;
• 9 months - soft foods with chunks are fine.
After a year, you can give solid food - an apple, a pear, a cucumber, a piece of boiled chicken, etc.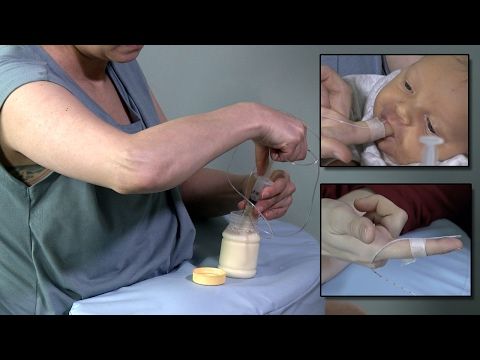 If 6-8 teeth grow earlier, these dates can be shifted. Some parents are guided by complementary feeding calendars, others are waiting for the child to ask for a certain product (usually from the parent's table).
Different types of purees
There are qualitatively different types of products among the presented range of canned food. Manufacturers take into account the child's ability to digest a particular product and the adaptation of the gastrointestinal tract for a particular type of food. The liquid puree is similar in consistency to pancake dough. If you dip a spoon into it, and then take it out, the puree will slowly drain. There is a thick puree - it retains its shape in a spoon, since there is not much liquid in the product. We are talking about the consistency of thick sour cream, but without dietary fiber. Fibrous purees have a similar consistency to thick purees, plus they often contain lumps and fibers.
Very thick puree may be diluted. For these purposes, breast milk, vegetable broth, or a mixture are usually used.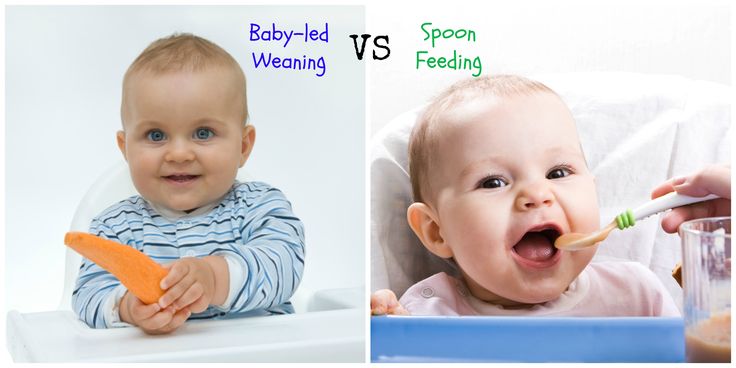 Solid food
When the child is familiar with different types of purees, it will be possible to introduce solid food. They do this strictly according to the schedule - ordinary liquid purees are introduced after six months for naturalists, sometimes a little earlier for artificialists. Solid food will come in handy closer to a year old and later. Watch the baby's reaction - not only in terms of well-being, lack of allergies, but also in relation to personal tastes and preferences. Some children refuse certain foods completely - no need to force them.
To grind or not - see for yourself, but whole pieces are usually not given to children under one year old. There are babies who are ready to chew a piece of chicken breast for a long time, but there are not so many of them. If the food is smeared, use a nibbler - it will not have a banana on all the walls and furniture. Shredded food includes a product grated on a medium grater, but not turned into a thick or liquid puree.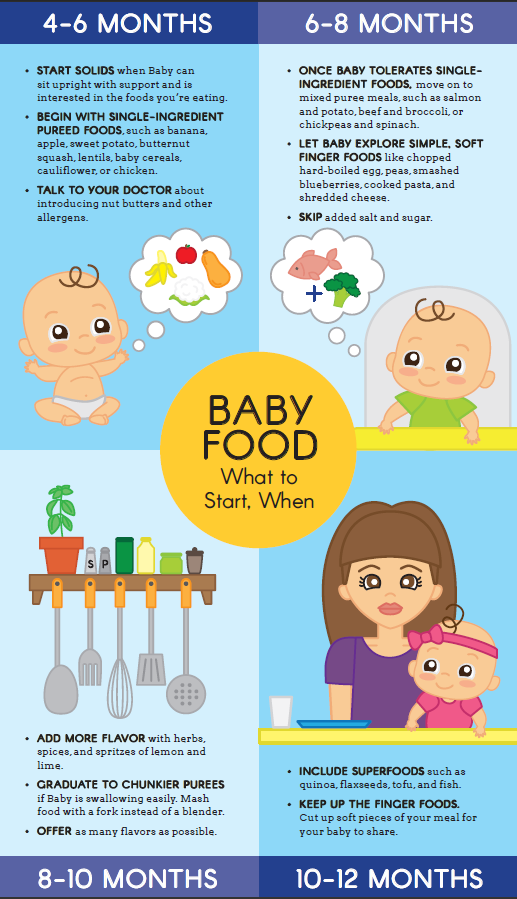 These include an apple from a blender, meat from a meat grinder, etc.
Soft foods like boiled vermicelli, boiled eggs, steamed rice porridge require chewing, but without much effort. Many parents begin after a year to give their child food from an adult table, this is a good option, the main thing is to cook diet meals. But the transition from formula and breast milk to adult food should be smooth.
Chewing difficulties: how not to choke
There is no universal recipe - you need to chew carefully, calmly, swallow one piece at a time. But this is all in theory - in practice, the parent sees how the child chewed and chewed a piece of food, began to swallow, and he got stuck. Insert your index finger into the mouth and, like a hook, take out food. You need to put your finger in from the side, from the corner of the mouth.
At 2 years of age, the child should be able to chew, swallow and use a spoon normally. Therefore, let your son or daughter eat on their own, despite the potential dirt that they will inevitably breed.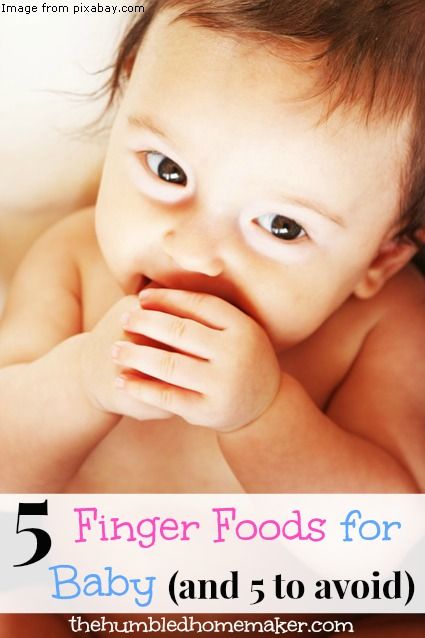 Give up the idea of ​​spoon-feeding a child before school and forcing them to eat food, rhymes and other traditional pastimes of our grandmothers.
Dad blog. We teach the child to solid food.
Solid food 9 to 12 months
In the previous period, your main task was to introduce the child to solid food - to prepare him for the transition from liquid food to solid food, to teach him to take food in his mouth and chew it. Many children do not bring food to their mouths, spilling or spilling it along the way, and as a result, they get very little of what was intended. Breast milk and/or formula make up about 90% of their diet.
In the last period of the first year of life, the development of the swallowing mechanism is completed in children. The protective "pushing out" reflex gradually weakens, the child chokes on food less, and swallowing becomes more coordinated. This allows you to gradually move from mashed and liquid food to minty, coarser and lumpy.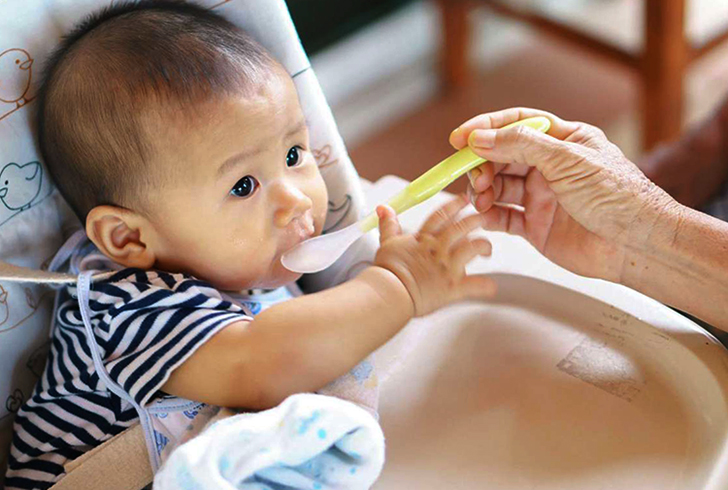 The structure of solid food also changes. But be careful. If you delay this process, then deprive the child of the chance to experiment with different food structures and increase the period when he eats only pureed food. If you hurry too much, the child will refuse new food with an unfamiliar structure for a long time because of the fear of choking and suffocating.
New skills - new food
At this age, children receive more varied food, and the amount of it increases. Solid food becomes the main source of nutrition for the child, making up about 50% of his diet by the year (for most breastfed children, milk remains the main food by 80-90% even a year). There is a development of new skills, which entails acquaintance with new types of food. Improved "tweezer grip" - the ability to pick up objects with the thumb and forefinger, so the child can take and put small pieces in his mouth. Interest in small objects develops; use this new passion of the child by giving him small pieces of food during feeding.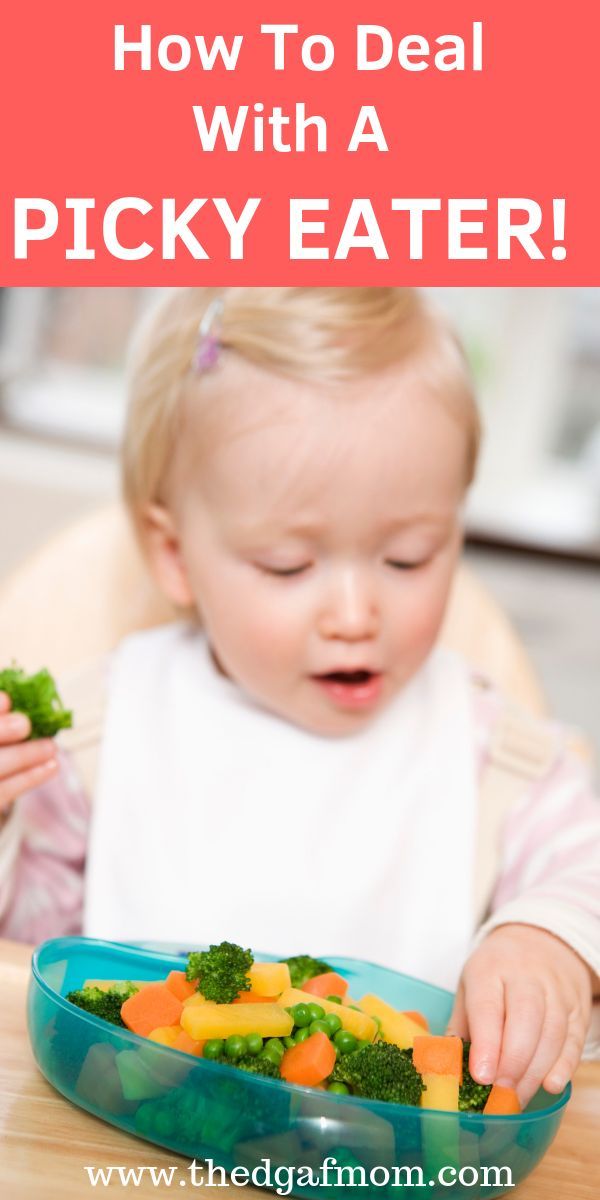 Feeding with your hands
Encourage your child to take food with their fingers. Teach him to put food in his mouth, and not to scatter, smear it on the table or plate. Place small pieces of boiled carrots, rice biscuits, or soft fruits in front of it. Babies use solid food to "scratch" their gums when they start teething. Hard food, especially for teething teeth, should soften in the mouth, dissolving easily as it is chewed. We found that our children were very interested in the various shapes of boiled pasta that we placed in front of them. Baby's new skill of grasping and holding small objects can be used during feeding. This makes it possible to keep the attention of the child at the table much longer. During the performance of such \"captures \" some part of the food still gets into his mouth. If you are afraid of allergies, do not give your baby, who is not yet a year old, wheat products (butter biscuits, pasta, etc.). If your baby is prone to allergies, you can buy cookies made not from wheat flour, but, for example, from rice.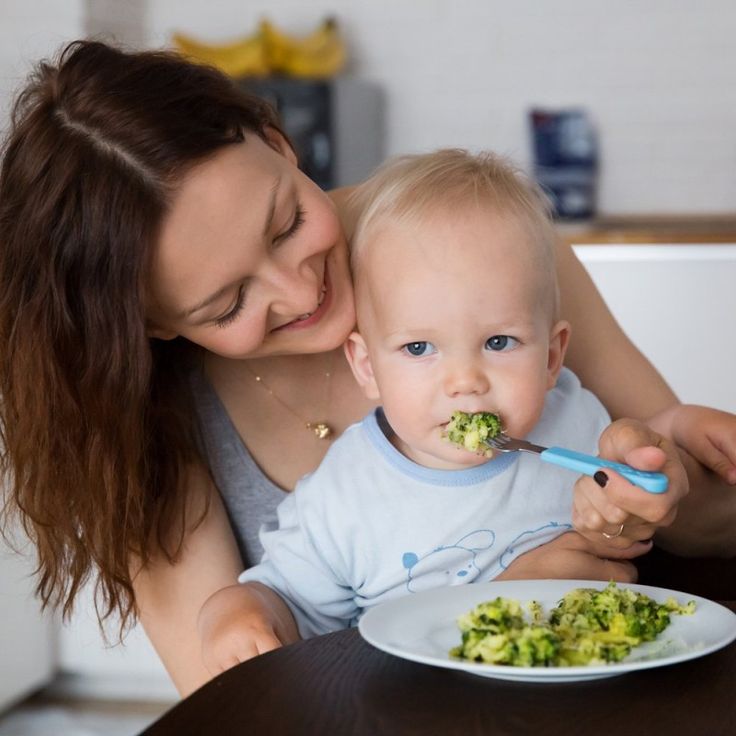 The ability of a child to take food with his hands has its downside. Food, as well as utensils, become interesting objects to study - they can be grabbed, knocked with them, they can be dropped and thrown. Of course, this does not mean that you should stop such feedings, but only speaks of the natural and normal need of the child to identify all new opportunities for using newly acquired skills.
Let the baby dip food pieces
At 9 months. Toddler starts using his index finger (a new skill!) to stick it somewhere or point them at something. Children are happy to dip their fingers in food, taste it. Use this new skill when feeding. The reflection in the nutrition and feeding of the child of everything that he masters along the way of his development has its funny sides. As soon as your baby starts using his finger to dip it in food and then suck on it, expect him to soon start painting himself or his chair with the food you feed him. Be lenient about this and treat the young researcher with understanding.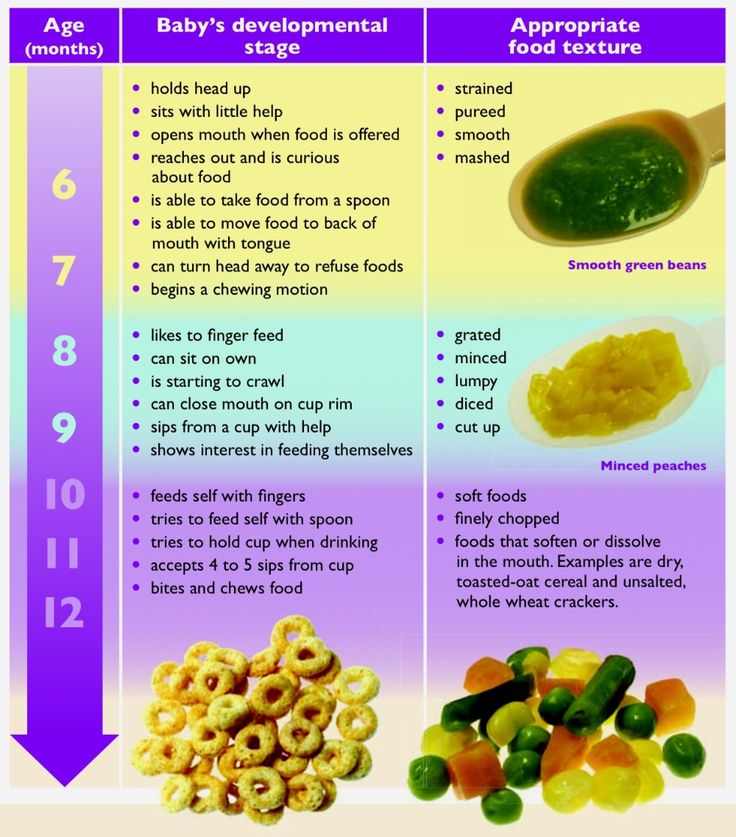 Give your child a bone
Over time, when giving a chicken bone to a child, you can leave pieces of meat on it (but without a thin sharp bone). Let him play (bites, knocks, swings, shifts from one hand to another), and at this time you can eat relatively calmly yourself. In addition, the child will probably get some chicken meat.
Using a spoon
Toward the end of the 1st year, the child wants and tries to eat with a spoon on his own. Usually this leads to the fact that everything around is dirty, and the food goes anywhere but in his mouth. It seems to you that it is easier to feed the baby than to let him eat with a spoon. At the age of about a year, the child begins a period of independence ("I myself \"). To somewhat limit this independence, you can hold a spoon with food, but allow the child to hold on to it, or let the baby hold the spoon himself, and you "tweak" it into his mouth.
Eating Safety Precautions:
- do not give your child fibrous foods
- choose bones from fish carefully before giving it to a child.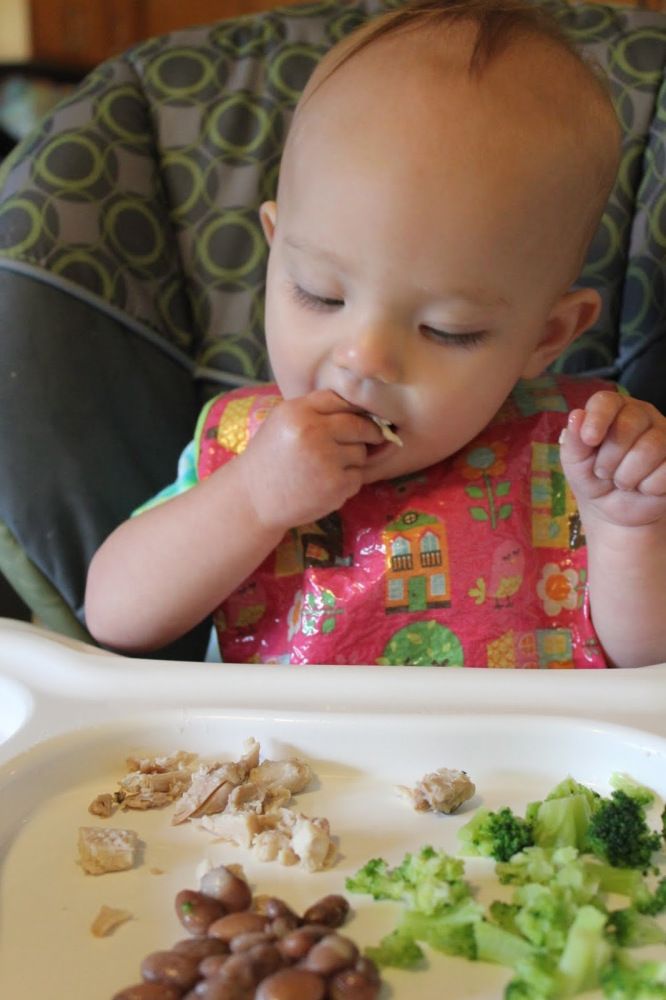 In canned salmon, knead the bones
- do not give white bread; it turns into a tight lump in the mouth that a child can choke on
- cut meat and chicken across the grain and into very small pieces
- do not give the child large pieces. The baby's front teeth are for biting only. Molar teeth - chewing - appear only after a year. Children press their gums more than they chew
- Feed children only in your presence and only when the child is sitting and not lying or playing
- Put only a few pieces of food on a plate. When a child sees a whole mountain of food in front of him, he will try to stuff it all into his mouth rather than chewing every piece
- sausages do not have a special nutritional value and, moreover, can be dangerous for babies. Putting a whole sausage in your mouth can suffocate your child. Nitrate-free and nitrite-free sausages can be given to children after a year, but even then they should be cut lengthwise into thin narrow strips.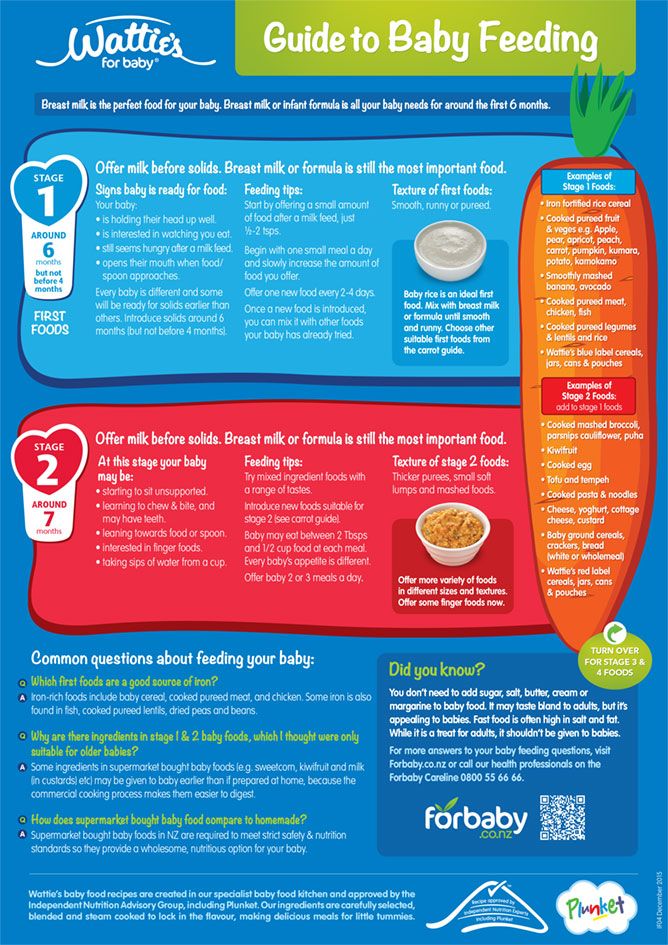 Even these "healthy" sausages can be high in sodium, so don't overdo it.
Safe food:
- porridge - rice biscuits (unsalted)
- carrots (boiled)
- whole wheat bread toast (without crust)
- scrambled eggs without yolk 9000 squirrel
- boiled peas (shelled)
- pear slices (very ripe)
- apple slices (boiled)
- pasta (boiled)
- green beans (well cooked, without fibers)
- pulp or slices of avocado
food, which you can choke on nuts:
- seeds
- corn
- sausages (entirely or large pieces) hard beans
- hard candy
- raw carrots
22 - Raw apples
- Grapes
- Unripe pears
- Fibrous food
- Large cuts of meat
Attitude towards food and feeding process
Your task is not only to provide the child with healthy, wholesome food, but also to form in him the right attitude towards the very process of eating.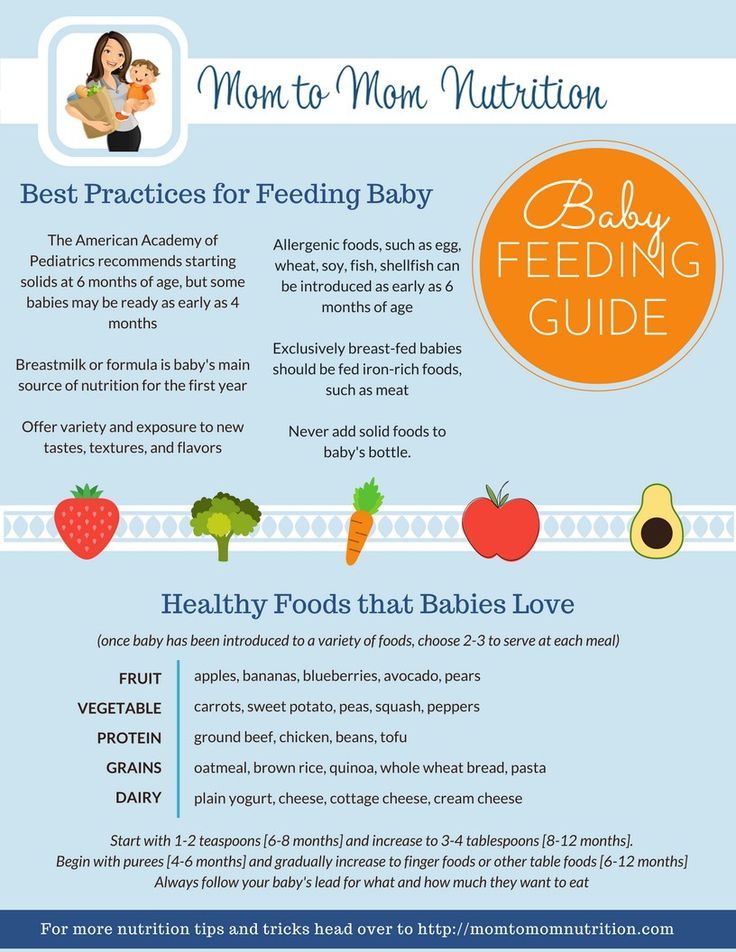 This chapter tells you how to help your baby enjoy food and you can help him enjoy feeding.
Table manners
Children are born artists. When they drop dishes or food on the floor, every adult immediately reacts to this. The child understands this as a game and begins to lay out food anywhere, but not in the mouth. Lunch time becomes a familiar game for him. Sometimes he is very impatient, picks up a handful of food and stuffs it all into his mouth, smearing half of it on his face. And such antics will continue until you react the way he expects. Laughter not only reinforces this habit, but can be very dangerous: when a child laughs with a full mouth, he takes a deep breath of air and may choke.
The baby soon realizes that he can elicit whatever reaction he wants from the adult. Responding to the child's pranks too quickly and explicitly, we only encourage him to continue this domestic performance. Whether you laugh or scold, the child perceives it as an artist - he sees the reaction of the audience, and the performance continues.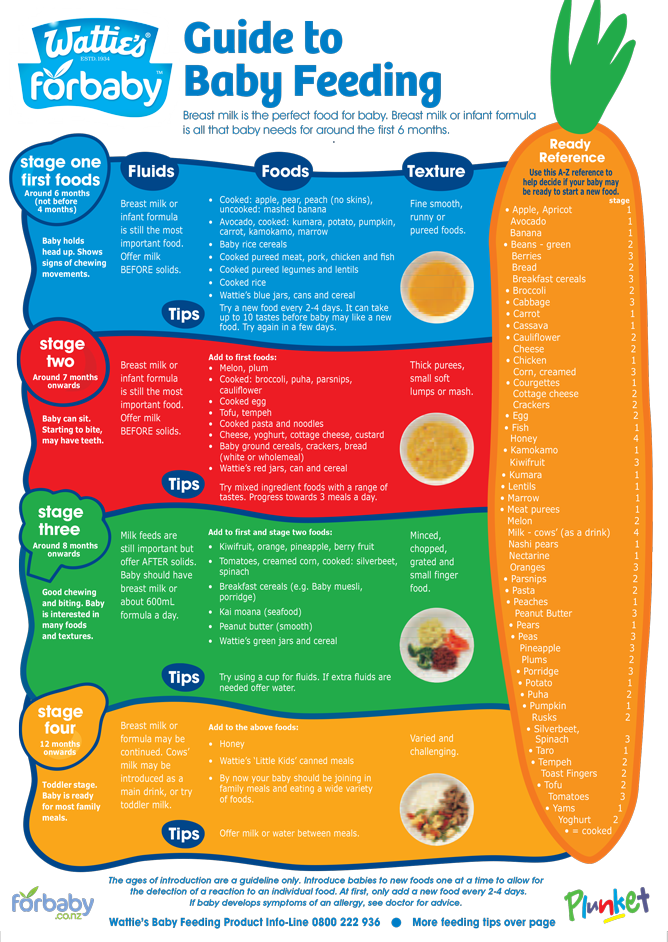 Not reacting is the best way to get this little clown off the stage. If he doesn't stop being naughty, you have to assume that he is not hungry and stop feeding. Don't expect your little one to sit quietly at the table like older children. At the same time, already at this early age, children learn to behave with a goal by the example of others. If a child sees that other children (and adults) are laughing with a full mouth or throwing food, knocking a cup, and they are having a lot of fun, the little parrot will do the same. And at the same time, do not forget to praise him for his good manners.
If the child is reluctant to eat
For the child who withdraws your hand with a spoon, put toys with suction cups on the chair (otherwise you will have to constantly pick them up from the floor) and while he is playing with toys, try to feed him using any a trick to get the spoon into his mouth. We played spoon-airplane: \"Look, here is a plane flying\", - the spoon is approaching and right into the open mouth.