Baby feeding storage
Buying Guide 2022: Best Baby Food Storage (6 expert tips)
The Best Baby Food Storage Containers for storing and freezing homemade baby food. Plus – 6 expert tips on how to store baby food, as well as a how-to guide on freezing and thawing your own baby food, FAQs, pros and cons and so much more!
Medically reviewed and co-written by Lauren Braaten, Pediatric Occupational Therapist (OT).
Best Baby Food Storage Containers
Want to make your own homemade baby food, but are not sure the best way to store it?
Then this post is for you!
Regardless if you are making homemade purees or going with the baby-led weaning approach to feeding your baby, you will need some small fridge and freezer-safe containers to store your baby's food in.
Below you will find my tried-and-true storage containers at all price points, along with my guide on how to freeze and thaw baby food purees., FAQs, pros and cons of each container, as well as 6 tips on the best way to store baby food.
How to Make Baby Food Video
Watch this video to see how easy it is to make and store your own baby food!
Top Baby Food Freezer Storage Containers
If you just want to cut straight to the chase – these are our absolute favorite storage containers for baby food.
Baby Food Trays
WEESPROUT Silicone Baby Food Freezer Tray – great 10-sectioned baby food tray that holds 1.5oz each, but has a 1 oz fill line for smaller portions. Is made out of premium food-grade silicone and has a plastic lid for easy stacking. These trays or worth their price and we would recommend getting a couple of their fun color trays so you can easily stock up on your homemade baby food.
4 Pack of Silicone Ice Cube Molds Tray with Lid – This is a newer purchase for us and so far the quality has been great and you can't beat the price for 4 trays! The trays are made out of food-grade silicone and BPA-free plastic and each cube gives you 1oz of baby food.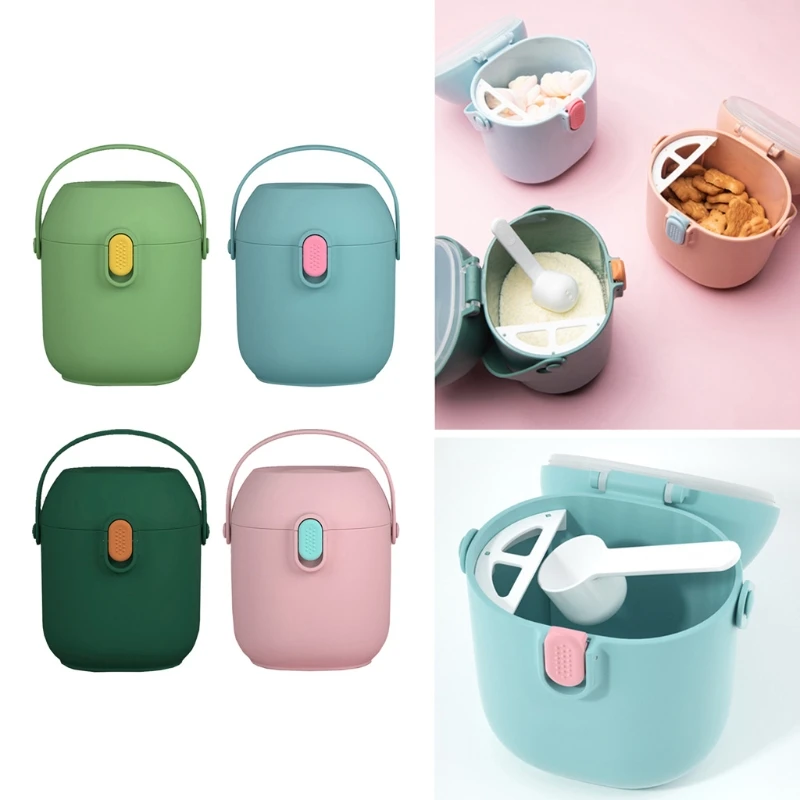 Glass Baby Food Storage
WEESPROUT Glass Baby Food Storage Containers – We absolutely love these jars! You get 12 colorful glass jars that hold 4oz each. Great for storing baby food purees as well as yogurts, overnight oats, chia seed pudding for toddlers and kids. While the price is a little high, you will get many years worth out of these jars. Well worth the investment in our opinion.
Babymoov Glass Food Storage Containers – I love that this set comes with two different sizes of containers – 4oz and 8oz. This is great if you have a baby that is a bigger eater and needs more than an ounce or two of purees at each meal.
Plastic Baby Food
Containers
WEESPROUT Leakproof Baby Food Storage – just as amazing as their glass jars, just with a smaller price tag! This set comes with 12 colorful 4oz jars made out of BPA free high-quality polypropylene plastic.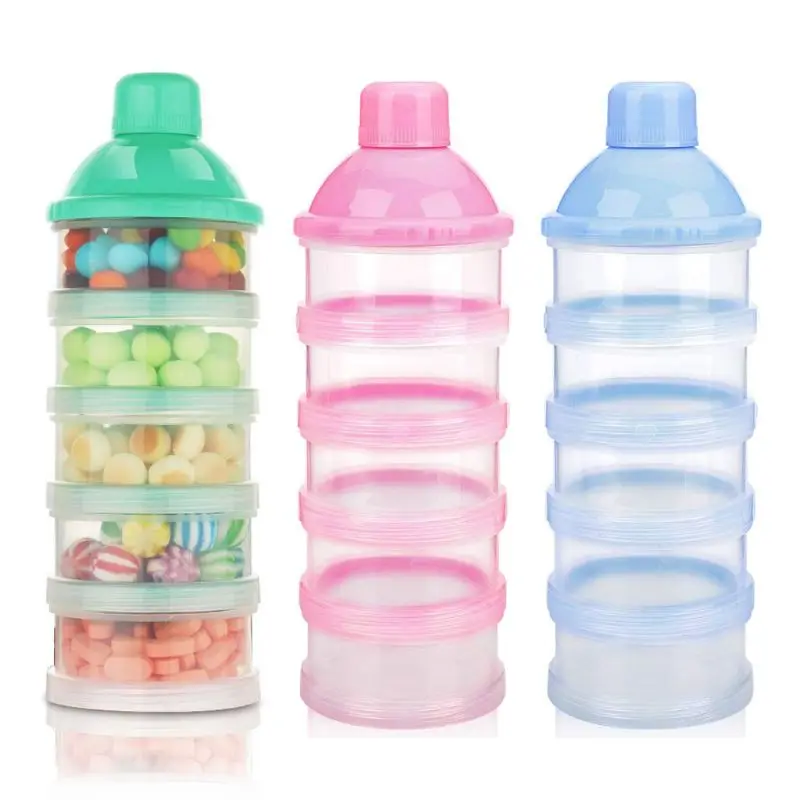 I also love that this plastic version is easier (and lighter) to toss into your diaper bag for a quick baby meal on the run.
OXO Tot Baby Blocks Freezer Storage Containers – a great smaller set that contains 4 – 4oz PVC, BPA, and phthalate-free jars and a storage tray. Great space-saver system that helps keep your jars of baby purees organized and tidy. Plus, you can easily stack more trays on top of each other if you need a bigger freezer stash.
Full Review of each Container: for our full reviews on each of the above products, including pros and cons, go to the end of this guide.
Other Helpful Tools
Stasher Bags – these silicone reusable bags can hold your frozen cubes of baby food purees.
ZipLock Bags – another option for storing your frozen purees in.
How to Freeze Baby Food
When making homemade baby food purees, your freezer is about to become your best friend, allowing you to keep several weeks' worth of baby purees at the ready.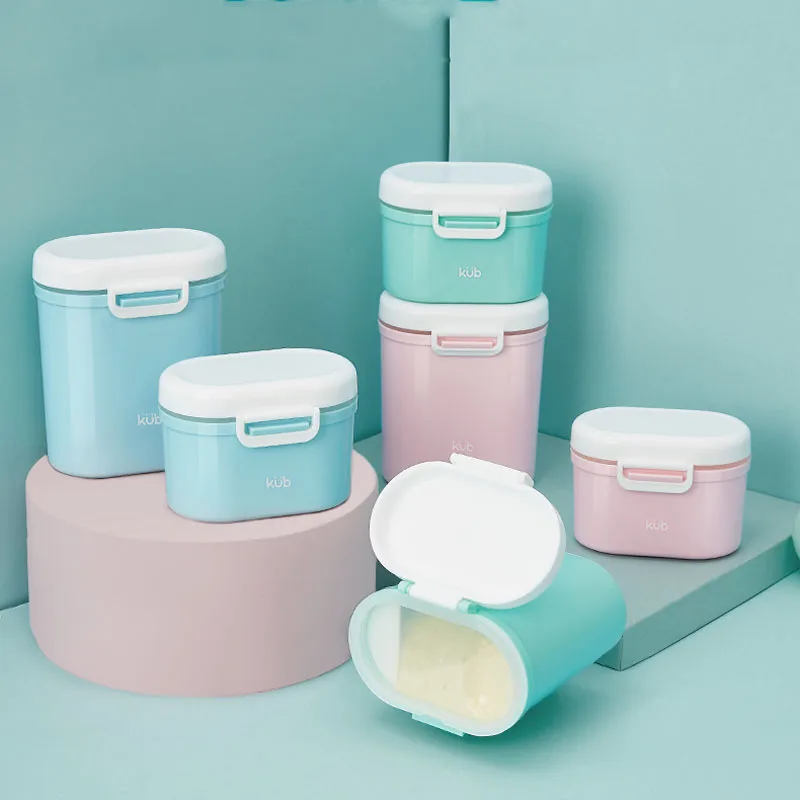 For more information on how to make your own baby food, check out my Ultimate Guide on Making Your Own Baby Food!
After making your puree, let it cool until just warm.
Spoon the puree into your choice of baby food storage container.
Cover your container with a lid or plastic wrap, and place in the freezer.
Let the puree freeze completely before you crack the purees out of the tray and place the cubes into a plastic freezer zip-lock or stasher bag. If using jars, the frozen purees would stay in the jars.
Label each bag or jar with the name of the puree and the date you made it.
How to Thaw Baby Food
Thawing may seem like a no-brainer, but it never hurts to know your options. There are three different ways to thaw purees:
Microwave
Take the frozen puree cubes that you want to serve out of your freezer, place them in a glass container, and microwave in 20-second increments, stirring every time.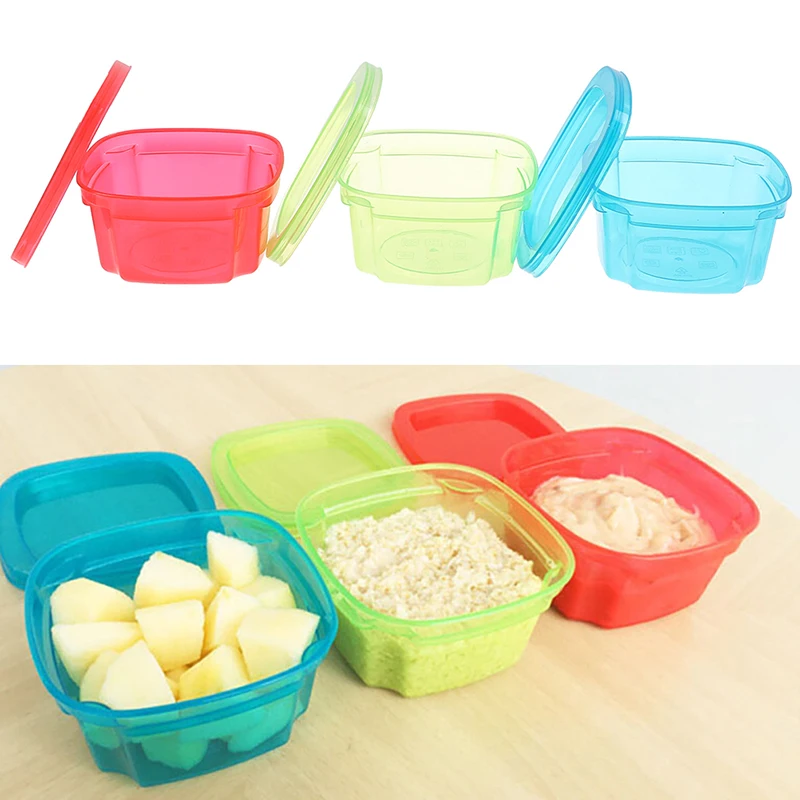 The puree is ready when it is just warm to your touch.
Grab two clean spoons, one for you and one for your baby, and test your puree before serving.
Some infants like their puree cold, warm, or really warm, and some will devour it no matter the temperature. You will get to know your baby's personal preferences as the two of you bond over food.
Fridge
This one takes the longest time, but it is a great alternative to using a microwave.
Take the frozen puree cubes you want to serve out of your freezer, and place them in glass containers with airtight lids and leave in the fridge for 12 to 16 hours. Do not leave the puree in the container to thaw on the counter or anywhere out of the fridge, as bacteria will start to grow at a rapid rate – which is definitely not good.
The puree will be cold but thawed, so if your baby likes her puree warmed, you'll have to finish the job using the microwave or stovetop method.
Stovetop
In the smallest saucepan, you can find, place the frozen puree cubes you want to serve, and gently thaw them on medium-low heat until warm, stirring occasionally.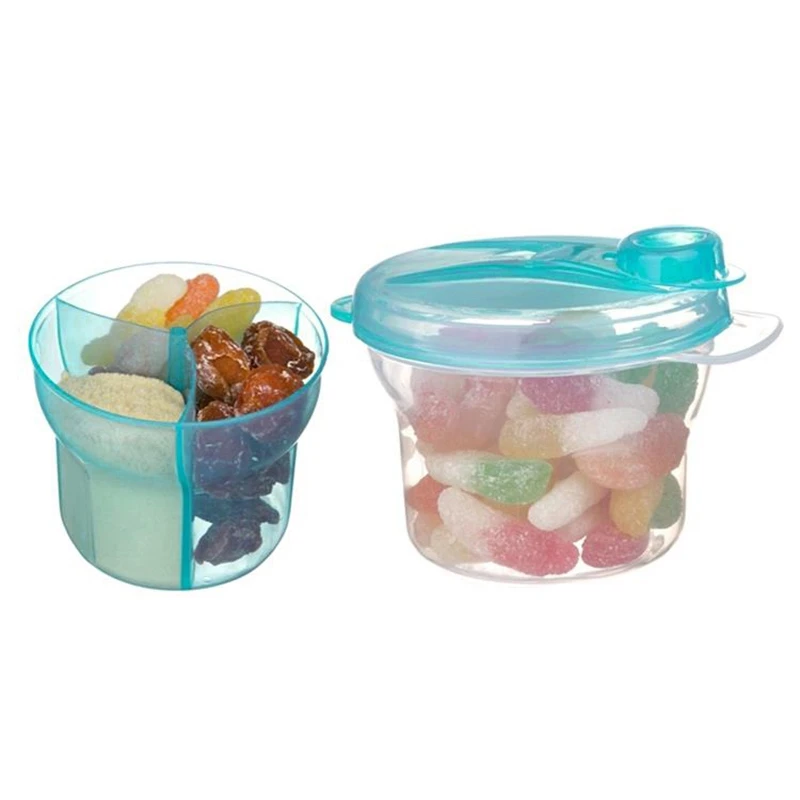 Frequently Asked Questions
How long can you store homemade baby food?
You can store homemade purees in the fridge for up to 5 days or up to 4 months in the freezer. For small finger foods, depending on the item, you can store those in the fridge for 2-3 days.
Is it better to store baby food in glass or plastic?
You can do either! Just make sure to use plastic containers that are BPA-free and container no scratches or dents. To keep the plastic in tact, be sure to wash the containers by hand and do not place in the microwave.
6 Expert Tips on Storing Baby Food
Do Not Overfill: it's important not to overfill any baby food storage container as the purees will expand slightly when freezing.
Label Purees: in order to know what you are feeding baby, it's important to label your purees while they are freezing in the storage containers and when they are stored in freezer bags. Make sure you put the name of the puree as well as the date you made it on. Putting the date on it helps you remember when the puree will expire.
Keep Some/Freeze Some: whenever you make a puree, put several ounces in the fridge for your little one to enjoy that week, then freeze the rest of the batch for her to finish up at a later date.
Dedicate Space in Freezer: I found it helpful to dedicate a certain space in the freezer (a shelf or drawer) just for your homemade baby food purees. That way you don't have to go rummaging around your freezer trying to find a puree when your baby is already hungry for dinner. I also found this helpful so that I could take a quick look in my freezer to know exactly how much purees we had on hand and when I would need to make some more.
Have Multiple Storage Containers on Hand: while not cheap, having multiple storage containers on hand is really needed to be able to have a good freezer stash of your own baby food. I usually recommend having at least 4 storage trays or 2 sets of jars. This way you can make and store a good amount of purees for the weeks ahead. With the trays, you will freeze the purees in them and then once frozen you can pop out the cubes and place them into a freezer bag, thus leaving you with more trays to work with. For the baby food jars, you will freeze the purees in the jars but they do not pop out, you have to thaw and serve the purees in order to get the jar ready for the next round of food. Either work great, just depends on how you work in your kitchen.
What to Look For: regardless of which jars or trays you go with, look for a freezer-safe and dish-washer-safe brand, cuz I know you have better things to do than handwash dishes!
More Resources
Here are some more in-depth guides that will help you feed your baby!
Best Spoons for Baby
12 Best High Chairs for Baby
Best Sippy Cups for Baby
Best Baby Cereals
Beaba Babycook Neo Review
Key Features
Includes 10 sections that hold 1. 5 ounce each, with a 1-ounce fill line for smaller portions
100% food-grade silicone
Reinforced bottom with a sturdy build for stacking multiple trays
Non-stick for easy food removal
Easy clip-on lid provides coverage
Dishwasher safe
Available in a variety of fun colors
Why Our Experts Love it
No more time spent looking for lost container lids! We love this compact, all-in-one baby food storage design. It's ultra-durable, unbreakable, and made with 100% food-grade silicone, which means no harmful chemicals contacting your baby's food.
Pros/Cons
Pros
Multiple sections make it possible to mix and match flavors for a balanced meal
100% food-grade silicone
Sturdy design makes it easy to stack multiple trays at once
Comes with easy clip-on lid
Dishwasher safe
Cons
Lid is made of plastic, although contact with baby food is minimal to none, depending on how full you decide to fill containers
Parent's Review
I'm really pleased with the baby food cube trays. I've now been using them for 2 weeks to do my batch cooking for my baby boy. They're fantastic, good portion sizes, easy to remove and clean, great clip-on lid to prevent food from spilling out before frozen. I will most likely invest in a couple more trays in the near future.

-Jenni
WEESPROUT Silicone Baby Food Freezer Tray
No more making baby food every day or cleaning multiple containers throughout the week! Batch prep baby food, purees, breastmilk, and more – then store your food in the tray or transfer to a Ziploc bag for easy meals.
Amazon
Walmart
Key Features
Food grade silicone
Comes with removeable lid
Easy to stack and store in the freezer
Dishwasher safe
Why Our Experts Love it
The quality is great and you can't beat the price for 4 trays! Each cube gives you 1 ounce of baby food for perfect portion sizing to help minimize waste.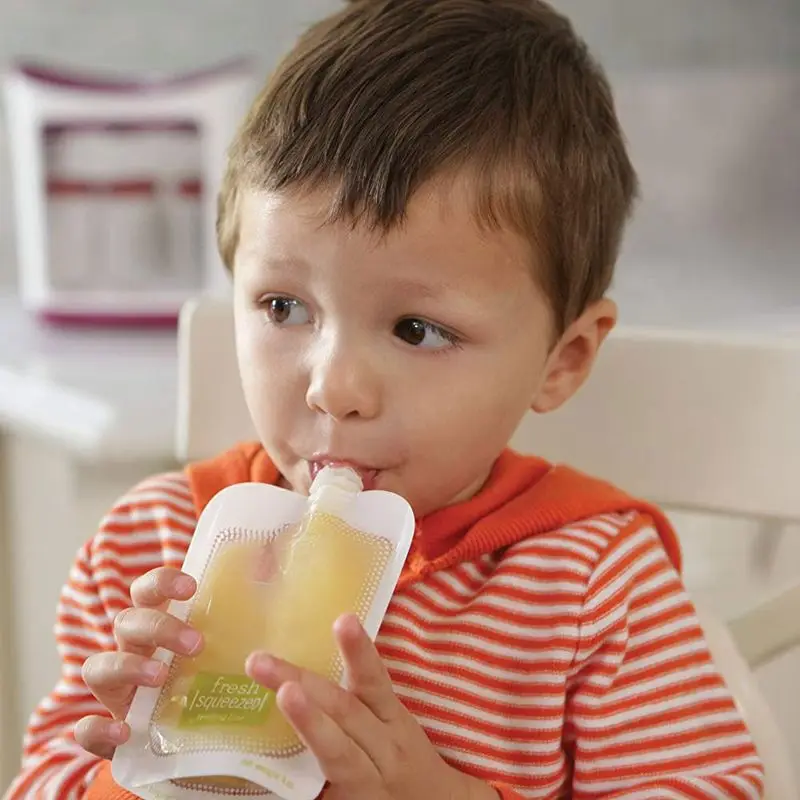 Pros/Cons
Pros
Great price
Each tray has 14 small sections, giving you plenty of space for different baby food flavor combinations
Small portion size can be useful for other items, such has freezing bone broth, fresh herbs in olive oil or candy molds
Cons
Not made with the same high-qualilty materials as the trays marketed for baby food – which may not last as long.
Parent's Review
I bought the trays to freeze my homemade baby food (thanks to COVID-19, I needed to save money and had the extra time). These trays are AMAZING! The lids made for easy stacking in the freezer. The cubes were very easy to pop out, definitely more sturdy than they feel, easy to clean, great colors, and can't beat the price for he quality. I highly recommend this product!! Thank you!!

-Lacey
4 Pack of Silicone Ice Cube Molds Tray with Lid
These silicone ice cube molds are quite the bargain! The flexible silicone material shapes the bottom well, making it easy to release baby food.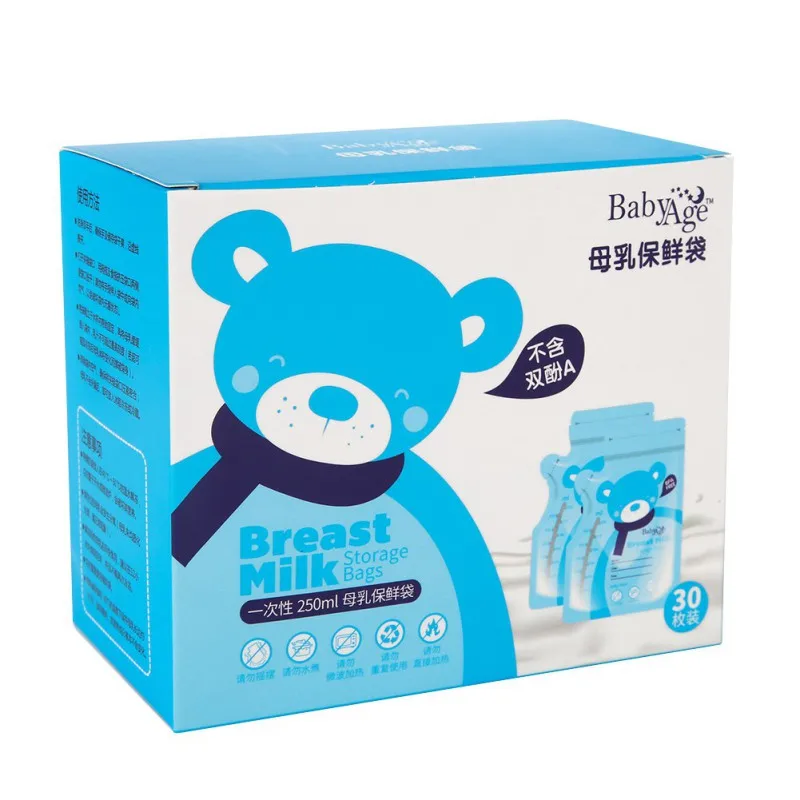 Amazon
Key Features
Set of 12 glass baby food storage containers with lids
4-ounce capacity jars with measurement markings
Made of food-grade glass
Airtight, twist-on lids
Microwave, freezer and dishwasher friendly
Also available in 8-ounce capacity
Why Our Experts Love it
We love these colorful, eco-friendly glass jars. They are great for storing baby food purees as well as yogurts, overnight oats, and chia seed pudding for toddlers and kids. They also come in a BPA-Free plastic version – WEESPROUT Leakproof Baby Food Storage.
Pros/Cons
Pros
Ultra-durable glass jars
Airtight twist-on lids helps keep food fresh
Convenient measurement markings lets you control the portion size
Jars are stackable for space saving
Cons
More expensive than other storage containers, although many reviewers feel their durability makes the investment well worth it
Parent's Review
I'm thrilled at this product. I was looking for non-toxic, non-plastic container options to store baby food and to take to daycare. This has been an awesome solution! I love that I can store in freezer, write on lid, and thaw food in warmer without worrying about heating up plastic. The glass is sturdy, they look great, and I can reuse for more than just baby food. I'm really happy with this purchase. The package came safe with thoughtful minimal packaging. Love this eco-friendly, zero waste baby product. Wee Sprout has been excellent to work with and offers amazing customer service.

-Michelle
WeeSprout Glass Baby Food Storage Containers
WeeSprout Baby Food Storage Containers make batch preparing baby food quick and easy. Airtight lids keep food fresh, nutritious, and delicious longer.
Amazon
Walmart
Key Features
Set of 8 glass containers and lids (four, 4 ounce and four, 8 ounce containers)
Measurement markings on the jars
Leak proof lids
Made of environmentally-friendly glass, BPA and Phtalate free
Microwave, freezer and dishwasher safe
Why Our Experts Love it
We love that this set comes with two different sizes of containers – 4 ounce and 8 ounce.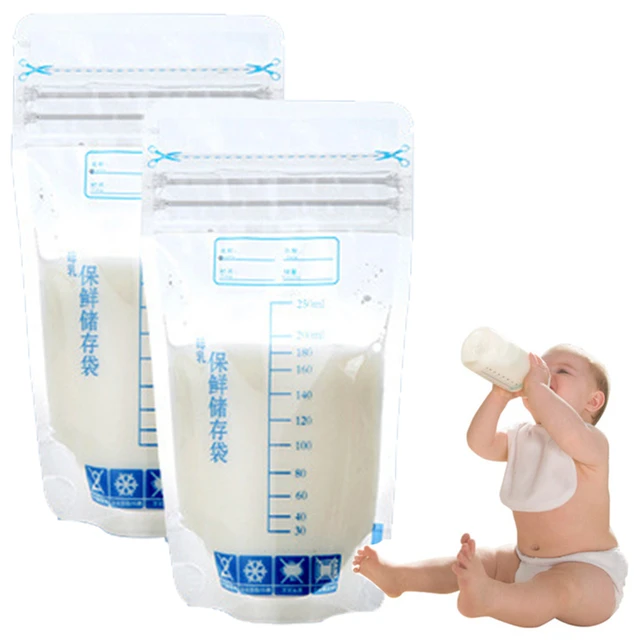 This is great if you have a baby that is a bigger eater and needs more than an ounce or two of purees at each meal.
Pros/Cons
Pros
Multi size pack provides convenience
Airtight screw top keeps food fresh
Stain resistant and free from harmful components
Stackable for easy storage
Cons
More expensive than other storage containers, although many reviewers feel their durability makes the investment well worth it
Parent's Review
I bought a set to test out as reusable containers for my breast milk and I am not disappointed!! I love that they're able to hold a good quantity of milk even more so than the baggies and the main reason I got them is because I can easily just wash them and reuse them…. they fit perfectly fine and could be easily stacked so I'd say they're the perfect size!! The lid is a twist on so you don't have to worry about leaks at all which was another important thing for me very easy to use clean and reuse… the best part is I can use them for this now and later on when needed I can use them for other things so I'll be getting my money's worth with them.

-Adriana
Babymoov Glass Food Storage Containers
Provides a healthy and easy way to store your baby's meals, in addition to preserving the taste of food for longer. Stackable for easy storage and microwave, freezer, and dishwasher safe.
Amazon
Walmart
Related
Title of Related Post
Key Features
Set includes four, 4-ounce containers and stackable tray
Leak-proof seal
Measurement markings indicate portion sizes
BPA free
Microwave and dishwasher safe
Also available in 2-ounce capacity
Why Our Experts Love it
The OXO Tot Baby Blocks are a great smaller set if you don't plan on making a lot of baby food or only making baby food occasionally. The space-saver system helps keep your jars of baby purees organized and tidy.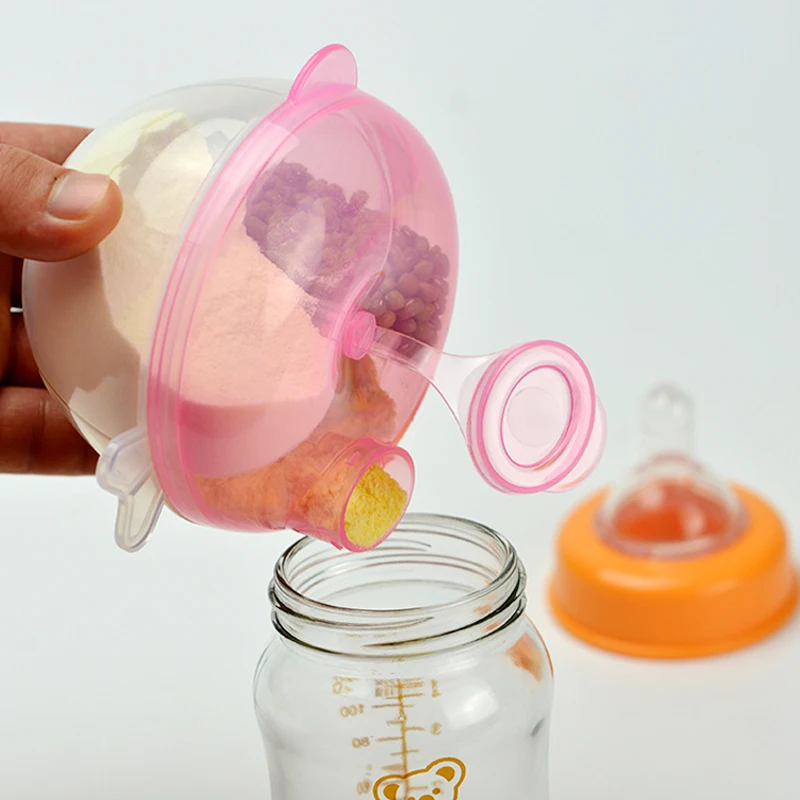 Pros/Cons
Pros
Airtight, watertight, leak-proof seal prevents spills in freezer or diaper bag
Stackable tray keeps containers stable and organized in the freezer
Measurement markings make portioning simple
Cons
 Some reviewers find that taking apart 3 pieces to wash can be tiresome, but does allow for a thorough cleaning
Parent's Review
The quality of these containers is definitely much superior than the other cheap ones we see here on Amazon. Why buy a cheaper thing to your baby if you will be using these containers over an over again? Also they are beautiful and very easy to clean. They are so good that I decided to buy more sets, I have 2 of 4 oz containers and 2 of the 6 oz containers. For now, that my baby is 8 months old his meals are 4 oz but might improve in the future so I decided have those bigger ones and fill with whatever quantity I want now.

– Renata
OXO Tot Baby Blocks Freezer Storage Containers
Baby Blocks are airtight, watertight and leakproof for safe storage and spill-free outings.
Blocks fit into the freezing tray, and multiple trays can be stacked to save space in the freezer.
Amazon
Walmart
Target
The 4 Best Baby Food Storage Systems
Our Editors independently research, test, and rate the best products. We only make money if you purchase a product through our links, and we never accept free products from manufacturers. Learn more
 

OXO Tot Glass Baby Blocks with Silicone Sleeves

Wean Green Baby Starter Set

Squeasy Gear Squeasy Snacker

Infantino Squeeze Station

Kiddo Feedo Freezer Tray

Awards
 
 
 
 
 
Price
$22 List
$17.59 at Amazon
$23 List
$4.63 each at Amazon
$14.00 List
$12.99 at Amazon
Check Price at Amazon
$15.00 List
$14. 98 at Amazon
Overall Score 
Star Rating
Pros
Easy to clean, volume marking, includes organizational tray
Affordable, versatile, set includes multiple sizes
Reusable pouch, durable
Easy to clean, relatively easy to use, accurate dispensing
Frozen items pop out easily, easy to clean
Cons
Best to hand wash lid and silicone gasket
Best to hand wash lid and silicone gasket
Too "squeezy", hard to get everything out
Chunky puree can clog the spout, can get messy
Tricky lid
Bottom Line
Multi-purpose food storage containers that are easy to clean and conveniently sized
An affordable glass storage system that is versatile thanks to containers of various shapes and sizes
Durable silicone squeeze pouch with a unique spout system that works great for older kids
Convenient pouch filling station that works best with very smooth purées
Freeze baby food for your growing baby with this affordable and easy to clean freezer tray made from healthy materials
Rating Categories
OXO Tot Glass Block. ..
Wean Green Baby Sta...
Squeasy Gear Squeas...
Infantino Squeeze S...
Kiddo Feedo Freezer...
Material (30%)
Ease of Use (35%)
Ease of Cleaning (35%)
Specs
OXO Tot Glass Block...
Wean Green Baby Sta...
Squeasy Gear Squeas...
Infantino Squeeze S...
Kiddo Feedo Freezer...
Material
Borosilicate Glass, Plastic Lid
Tempered Glass, Plastic Lid
Silicone
Plastic
Silicone, Plastic Lid
Volume
113 g | 4 oz
4 - 5.4 oz
3.5, 6 & 16 oz
113 g | 4 oz
73.7 g | 2.6 oz
Function
Container
Container
Pouch
Pouch
Storage Tray
Best Overall Baby Food Storage
OXO Tot Glass Baby Blocks with Silicone Sleeves
$17.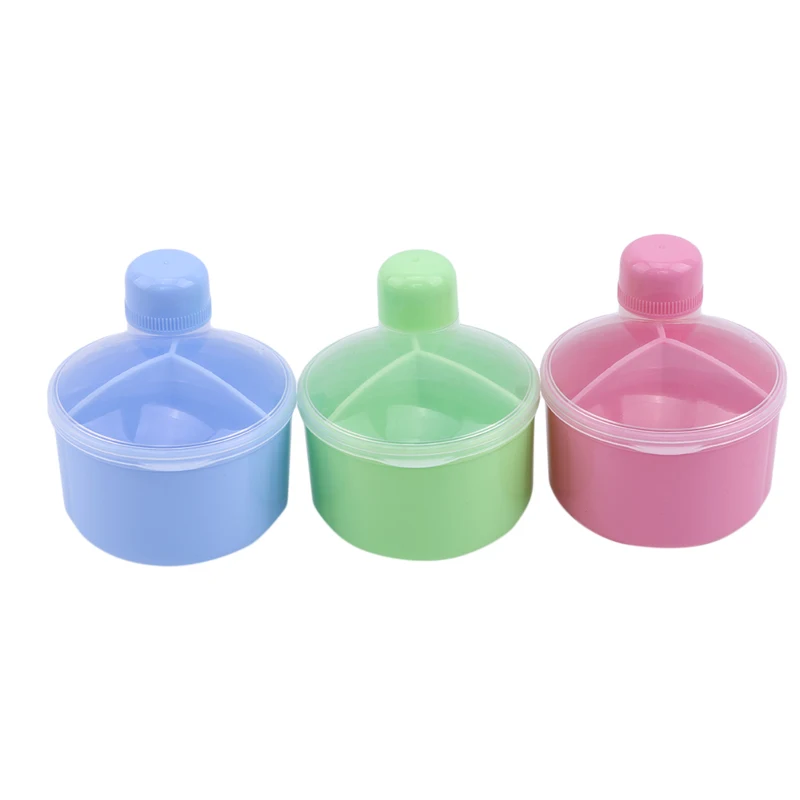 59
(20% off)
at Amazon
See It
84
OVERALL
SCORE
Body: Borosilicate Glass | Volume: 4 oz
REASONS TO BUY
Material
Volume markings
Portable
REASONS TO AVOID
Heavy
The silicone gasket needs cleaning
Expensive
The OXO Tot Glass Baby Blocks with Silicone Sleeves ranks high among the competition. Made of borosilicate glass material, this contender holds benefits and versatility. It is durable, tolerates sudden temperature changes, and is less likely to break from drops and falls. Plus, concerning health and safety, it is less likely to leach chemicals, a potential concern with plastic containers. The 4-pack of 4 oz sizes is ideal for purees, and we appreciate the volume markings on the container's side to help track your baby's consumption. This system includes a freezer tray for better organization.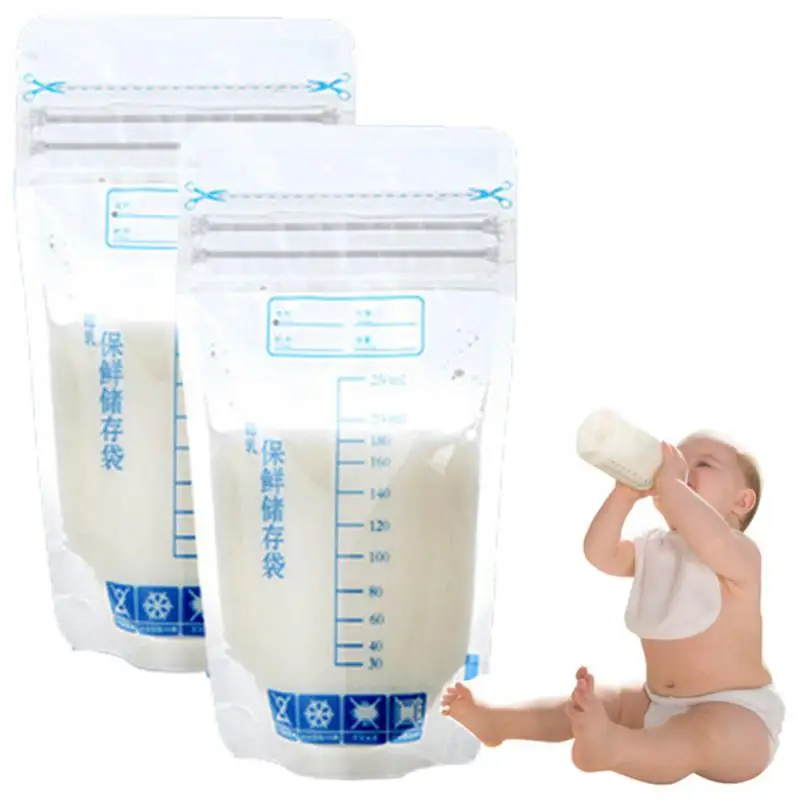 The snap-on plastic lids make this system portable for meals on the go, and we like that they can move from the freezer to the diaper bag without spilling a drop. These containers provide longevity, useful after your baby has moved on from soft foods.
While the glass portion is dishwasher-safe, we recommend hand washing to protect the volume markings. Also, we advise handwashing the plastic lid and silicone gasket to prevent potential degradation related to high temperatures. Despite the handwashing process, we think these containers are simple to clean, plus they have no troublesome nooks or crannies. So, if you fancy glass over plastic and prefer a system with volume markings to track your baby's consumption, we highly recommend this option.
Credit: Abriah Wofford
Budget-Friendly Set
Wean Green Baby Starter Set
$4.63 each (in 4-pack)
(80% off)
at Amazon
See It
74
OVERALL
SCORE
Body: Tempered Glass | Volume: 4 - 5.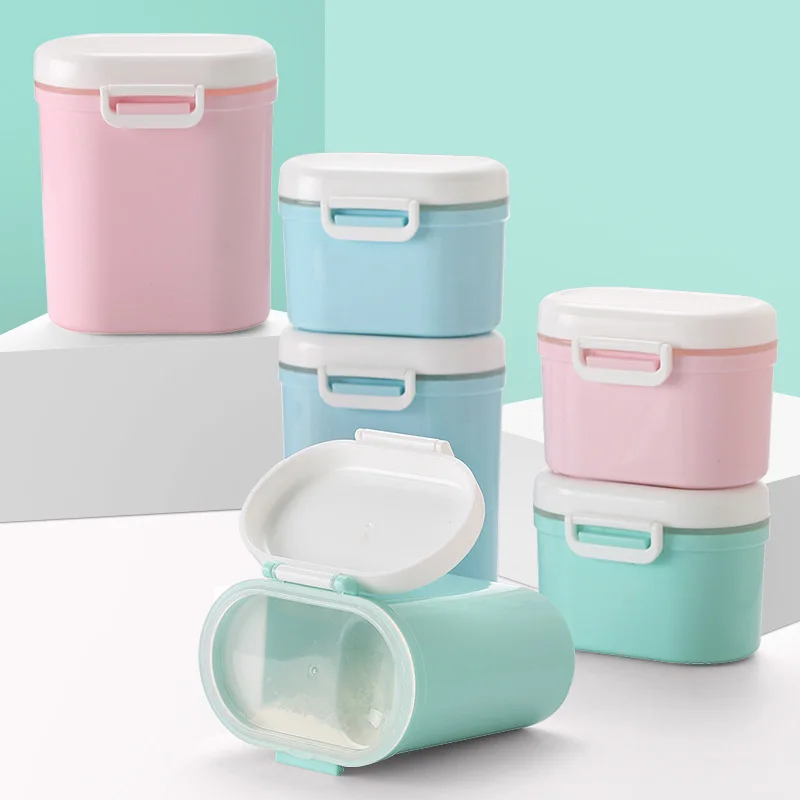 4 oz
REASONS TO BUY
Material
Versatile sizes
Leakproof lid
REASONS TO AVOID
Snapping the lid can require effort
The silicone gasket needs cleaning
The Wean Green Baby Starter Set includes two 4 oz Wean Cubes, two 5 oz Wean Tubs, and two 5.4 oz Wean Bowls, creating a diverse feeding system to fit various needs, and at a wallet-friendly price. The containers are tempered glass, a material type that is stronger and more resistant to thermal shock than regular glass. For instance, these containers are freezer-safe and can endure high heating temps without a problem. The set also includes plastic snap-on locking lids that are reliably leak-free. Without the tops, these containers are oven-safe up to 250° F, which adds versatility. The glass portion of the containers is dishwasher safe, but we recommend handwashing plastic parts as always.
The silicone seal on the lids will need some occasional cleaning and thorough drying to prevent mold growth caused by trapped moisture and food particles.
Besides periodic maintenance requirements, we love the Wean Green storage system. We consider the system's components versatile and will serve your pantry well beyond the baby food stage. The various sizes are excellent for lunch box condiments, dips, yogurt, and more, plus reheating food away from home. So, if you seek functionality and versatility on a budget, we think this system is excellent.
Credit: Bed Bath & Beyond
Our Favorite Silicone Pouch
Squeasy Gear Squeasy Snacker
$12.99
(7% off)
at Amazon
See It
64
OVERALL
SCORE
Body: Silicone | Volume: 3.5, 6 & 16 oz
REASONS TO BUY
Reusable
Durable
Several sizes
REASONS TO AVOID
Too "squeezy."
Hard to get everything out
The Squeasy Gear Squeasy Snacker is somewhat of a unicorn in a market flooded with disposable pouches, and we see this option filling a niche.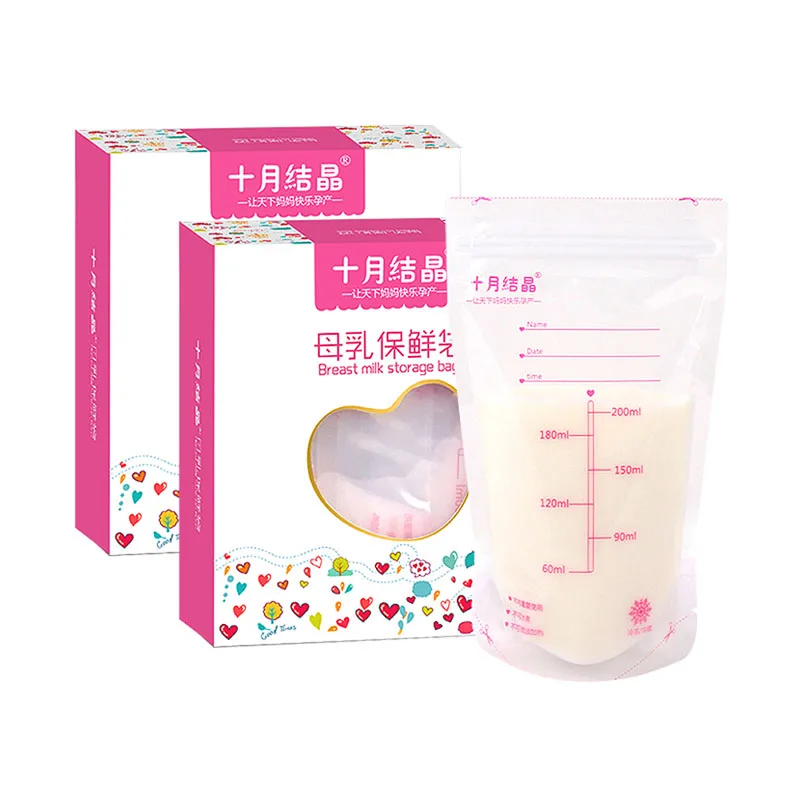 This reusable pouch is lightweight and durable food-grade silicone, ready for on-the-go snacking. The wide neck allows you to turn the bag inside out for easier cleaning, plus the unique spout system is relatively simple to clean. We appreciate that the system has two spout styles with either a "no-spill" or a "free-flow" mode. These options allow you to tailor the pouch's performance to your child's age. The free-flowing lid is similar to most squeeze pouches with a small opening to suck food through, and we like to use this option for older kids who tend to have more motor control. The no-spill insert is perfect for younger users who are still learning to hold a pouch without squeezing out the contents.
If you don't use the no-spill spout, younger children may squeeze the pouch too tightly, causing a big mess. Also, younger kids may find it challenging to get all the food out of the pouch. We think these reusable pouches are travel-friendly and deserve a place in your food storage lineup for trips away from home despite these minor drawbacks.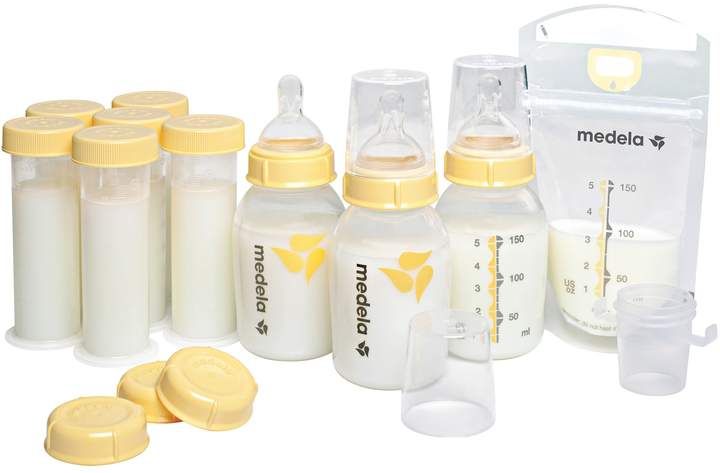 Most Convenient Filling System
Infantino Squeeze Station
$20 List
Check price at Amazon
See It
64
OVERALL
SCORE
Body: Plastic | Volume: 4 oz
REASONS TO BUY
Easy to use
Easy to clean
Accurate dispensing
REASONS TO AVOID
Chunky puree can clog the spout
Can get messy
The Infantino Squeeze Station is our favorite pouch-filling system. It is easy to use and allows you to fill three bags simultaneously without spilling or overfilling. The Squeeze Station includes ten disposable pouches, and we advise ordering extras to keep them on hand. The station itself is top-rack dishwasher safe, and since it won't contact your baby's food, we have no problem cleaning it this way (although we recommend handwashing the upper tubes).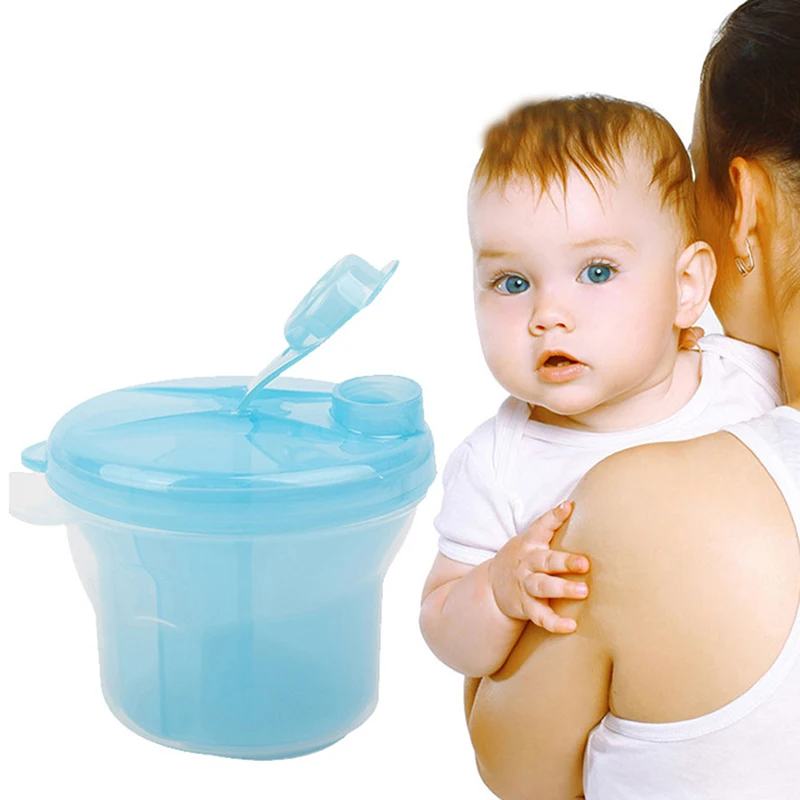 You can purchase additional Infantino Squeeze Pouches in 50 or 100-packs. But, if you prefer a more eco-friendly and non-plastic option, the Squeeze Station also works with the Infantino Reusable Squeeze Pouch, a product made of silicone material.
The filling system works best with very smooth purees sans chunks; otherwise, you risk clogging the spout. The spout hole is smaller than the size of a pea, so anything more substantial than that will cause issues. Attempting to force out larger chunks will cause leaking at the spout's top or near the pouch. We recommend using these pouches with smoothly pureed baby food to avoid big messes and wasted food. So, if your baby food maker can whip up a silky smooth puree, but need a simple way to fill pouches, then this station is a good find.
Compare Products
Our review includes products of various materials, including glass, silicone, and plastic.
Credit: Abriah Wofford
Why You Should Trust Us
We've been testing and analyzing baby food storage systems since 2013.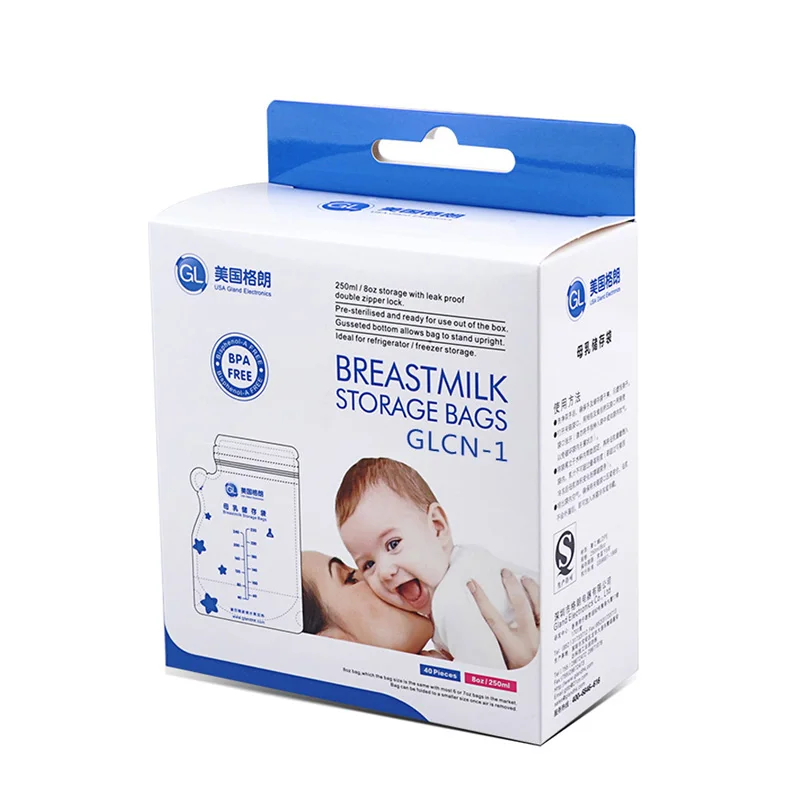 In our quest to determine the best, we purchased each product in this review for testing, which involves hands-on testing and side-by-side comparisons to assess essential metrics like value, material, ease of use, and ease of cleaning. Also influencing our final analysis and ranking of the competition is feedback from parents and caregivers regarding their preferences and ease of use.
Our founder, Dr. Juliet Spurrier leads our baby food storage team. Dr. Spurrier is a board-certified pediatrician, a mom of two kids, and a Fellow of the American Academy of Pediatrics (AAP). Utilizing her background as a pediatrician and mom experiences, she helps select top-notch products for testing and review and is instrumental in creating BabyGearLab's safety standards. Also contributing to our food storage system team is Senior Review Editor, Wendy Schmitz. Besides being a mother of two, Wendy's education and background help her analyze and test products with safety and ease of use in mind. She has also extensively researched the use of plastics and potential endocrine disruptors in containers used for contents intended for human consumption, helpful knowledge that nicely folds into our review as we evaluate the competition.
Pouches can be handy for meals on the go.Our team of baby gear experts hands-on tested each product in our review.
Analysis and Test Results
The market is overflowing with storage system options, making decision-making harder. Lucky for you, we've done the work and hands-on testing to evaluate the options, so you know the pros and cons before purchasing a product.
Value
When considering the value of a food storage system, we suggest thinking beyond the soft food stage. The Wean Green Baby Starter Set is an affordable option considering its cost per item, and it offers longevity past the puree stage by packing small snacks or condiments once your child goes to school. Or, if you seek a more convenient product for specific on-the-go situations, consider the Infantino Squeeze Station. This option includes ten disposable pouches, and although additional bags will require an extra investment, the overall cost is still affordable.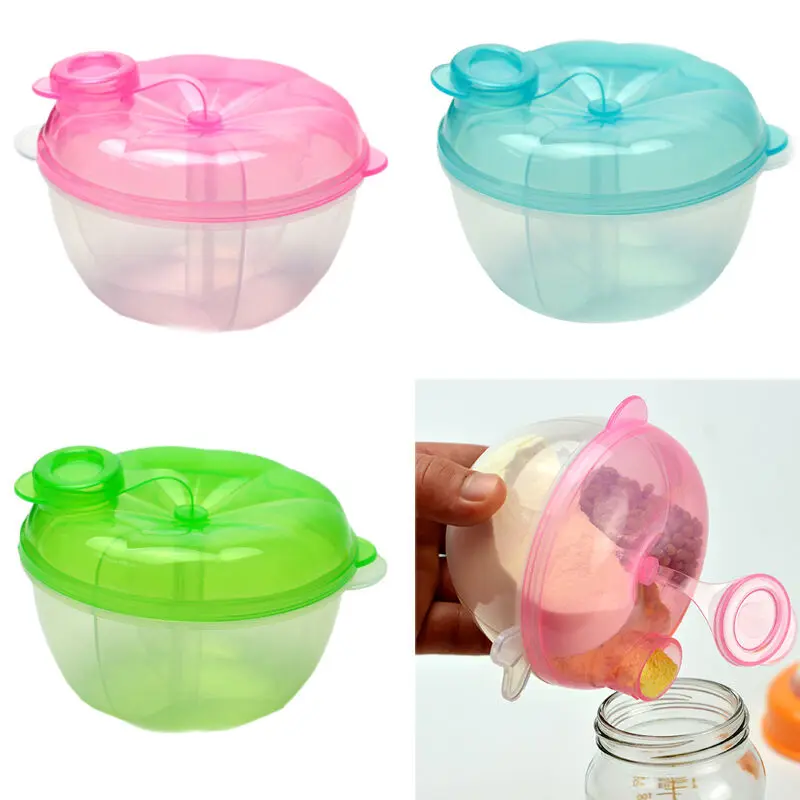 The system is super easy to use and clean, thanks to being dishwasher-safe.
The mumi&bubi Solids Starters Kit comes with two plastic stacking trays with lids. Each tray has twenty-one 1-ounce portions for a total of 42 ounces of storage.
Credit: BabyGearLab Staff
Material
Glass, silicone, plastic, oh my! What material is best? Our review includes three main types of food storage containers: freezer trays, lidded containers, and food pouches, and each option comes in various materials. Ultimately, the storage system and material you select may depend on your lifestyle, and we suggest having a few options on hand for different purposes.
Among the competition, the OXO Tot Glass Baby Blocks with Silicone Sleeves ranks high with an 8 of 10, thanks to its borosilicate glass construction. Compared to other materials, we can consider this material practical and versatile for storage needs and eco-healthy as it does not absorb odors or leach chemicals into food.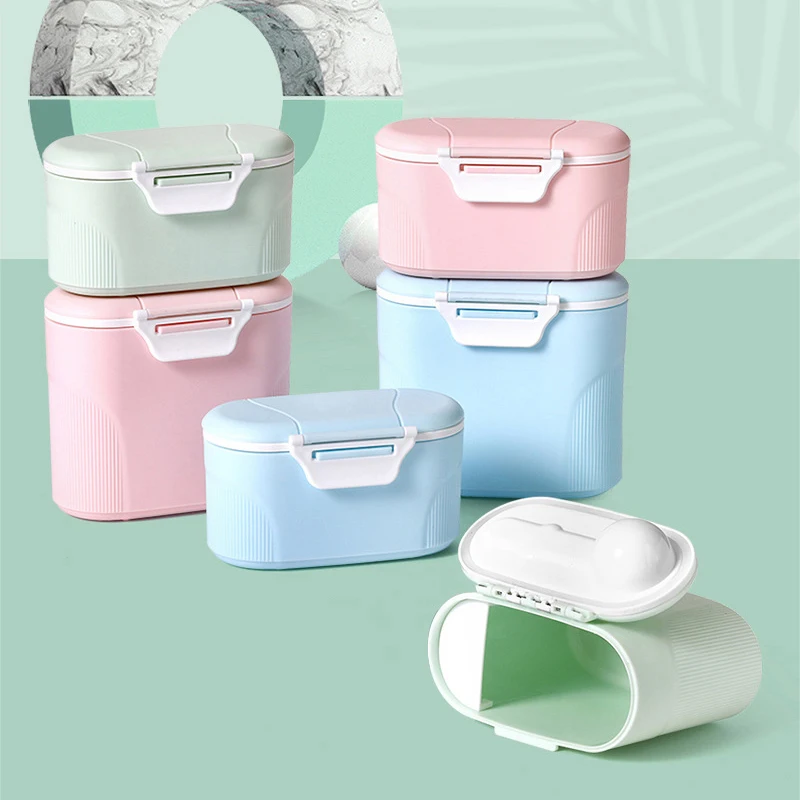 Plus, it's super easy to clean. Nonetheless, we do recognize that glass has a few downsides to consider. It can be more expensive, but we think the price of glass is worth the peace of mind and safety when feeding your baby. Also, glass is heavier and more prone to breaking than other materials, such as silicone and plastic. If you notice a chip on your glass storage container, even a small one, it is best to retire it, as a small chip can be unsafe or impact a product's performance. But, if you're mindful and sensible when using this option, we think it can last and remain part of your food storage arsenal.
Ranking the lowest in this metric with scores of 3 out of 10 are the BEABA Clip, Wee Sprout Nature's Little Squeeze, and mumi&bubi Solids Starter Kit, which are all plastic. Although plastic tends to be lighter and less expensive, perhaps a quality you seek, we prefer to use other materials, like glass or silicone, mainly due to potential concerns of chemicals leaching into food.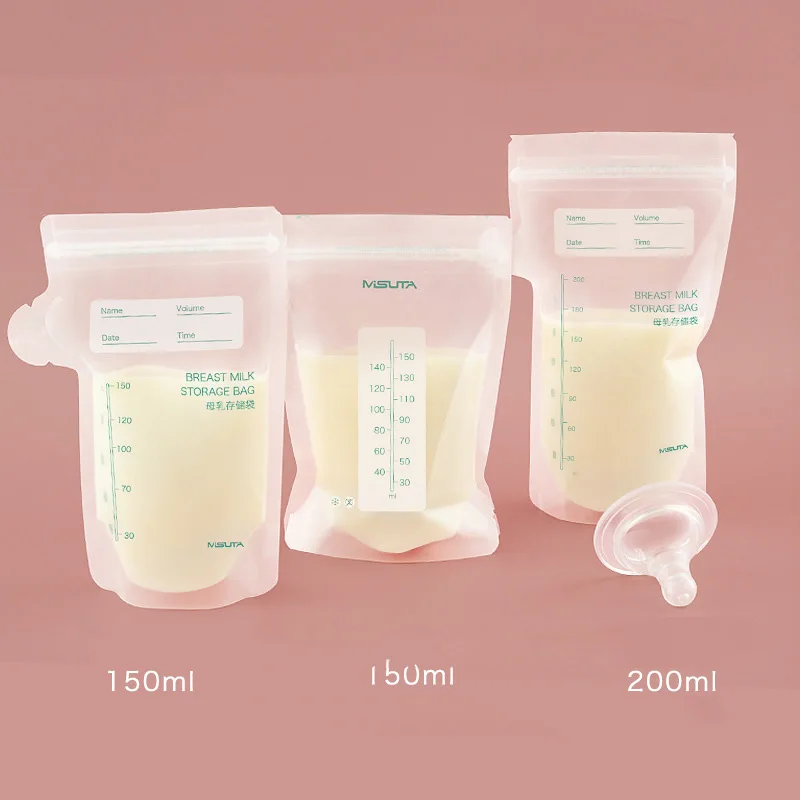 Since the evaluation of material eco-health impacts a product's overall metric score, you may not be surprised that plastic contenders rank lower.
We recommend reading more about plastics in our article, Are Plastics Safe for Bottles and Sippy Cups?, to learn about the potential problems and concerns related to plastic. We believe issues concerning plastic in children's products are significant and worth evaluating before buying.
Infantino Squeeze Pouches
Credit: Infantino
Ease of Use
As your baby's appetite grows, you'll need to invest in a baby food storage system. With varying styles and designs on the market, it's hard to know which option is truly useful. Lucky for you, we've assessed the multiple features and characteristics that make a product ultra-convenient, then evaluated and scored the contenders.
The OXO Tot Glass Baby Blocks with Silicone Sleeves ranks high and wins another metric among the opponents, scoring 9 of 10.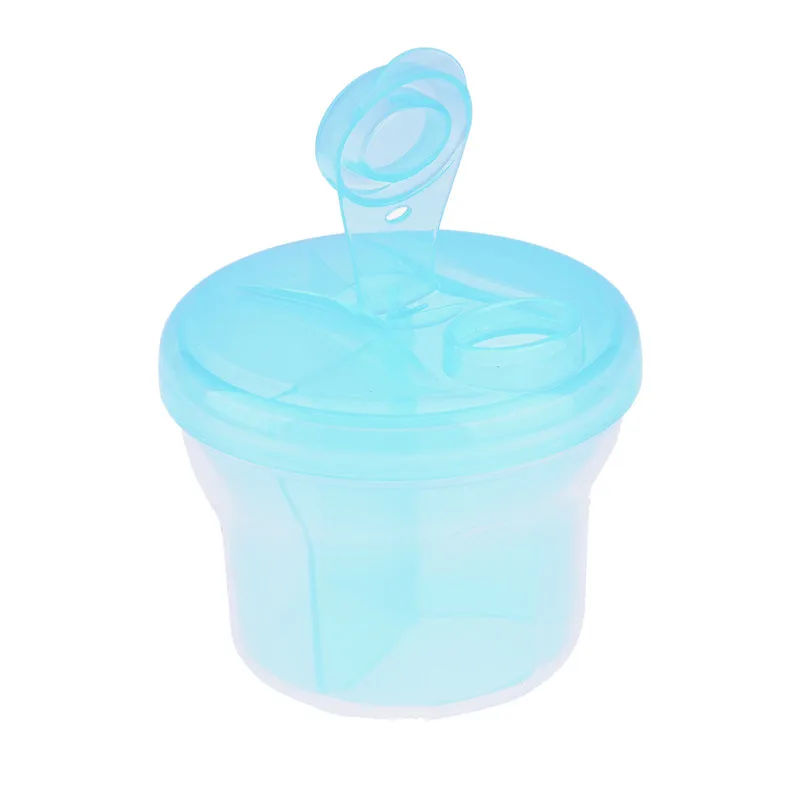 This option may be minimal in appearance, but it offers valuable features. It has a container design with volume markings and is easy to fill. The lid is simple to operate, a material that can tolerate temperature changes from the freezer to refrigerator (or vice versa), and the set stacks nicely in its organizational tray. This combination of features allowed it to score high.
Unfortunately, the Kiddo Feedo Freezer Tray ranks the lowest, scoring 6 of 10. We noticed that the tray's silicone lid doesn't snap on or securely stay compared to other tops in the competition. This issue reduced the product's score in this metric.
Although most of the products in our review are dishwasher-safe, some have designs with nooks and crannies that can trap food remnants.
Credit: Abriah Wofford
Tip: Consider labeling your containers or pouches with the date, meal, or ingredients, and possibly your child's name to avoid misplacing it. Life with little ones can get busy, and if you plan on preparing and freezing meals for future use, this information may come in handy.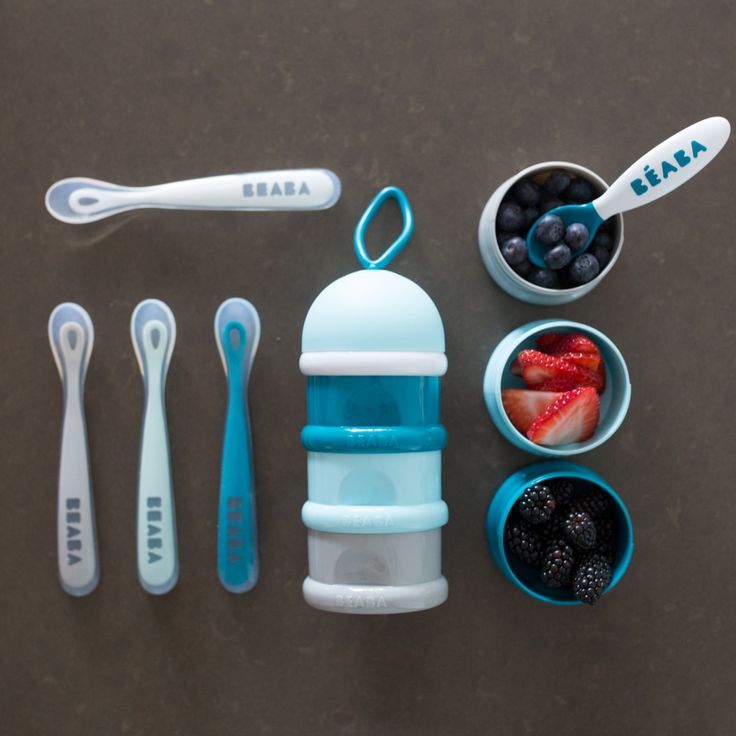 Ease of Cleaning
It's easy for dishes to pile up, and since a container, tray, or pouch will be an additional item to clean, we considered how easy the containers are to wash. We compared the competition for ease of cleaning, looking for areas that may trap food debris or require special brushes to clean. Those that fall short and are more challenging to clean will likely go unused over time.
Among the competition, the OXO Tot Glass Baby Blocks with Silicone Sleeves and the Wean Green Baby Starter Set rank the highest for ease of cleaning, scoring 8 of 10. As glass options that are dishwasher-safe, these containers are a breeze to clean. However, we recommend handwashing the plastic lids to avoid overheating the plastic.
On the other hand, a reusable pouch is more challenging to clean, thanks to nooks and crannies that can be hard to reach by hand and even missed by dishwashers. Therefore, the Wee Sprout Nature's Little Squeeze ranks the lowest, scoring 3 out of 10.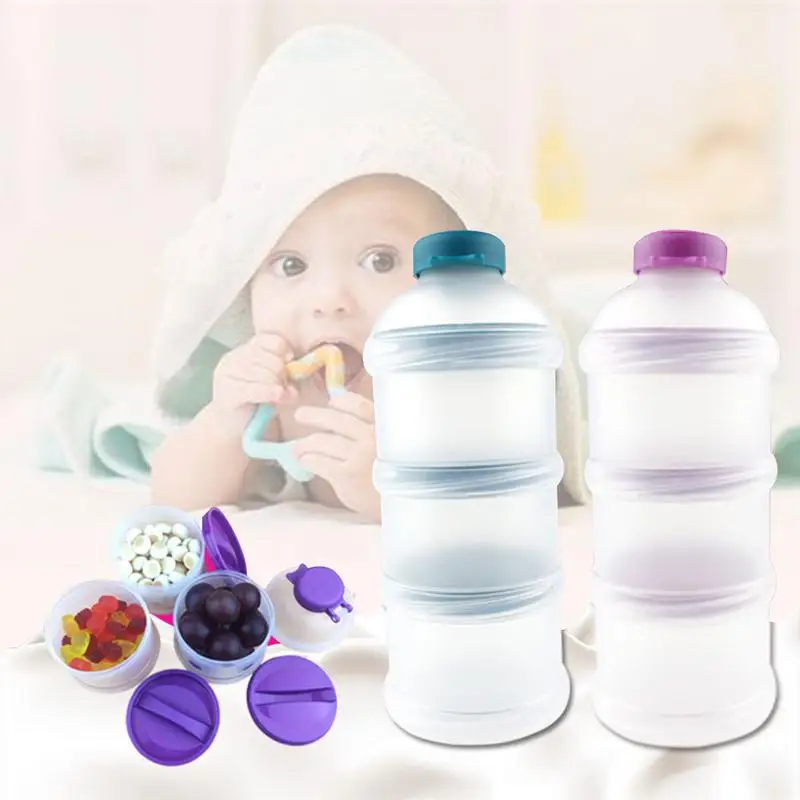 This option has a spout, lid, and zipper closure that can trap food remnants, requiring more hand gymnastics and brush tools to clean. This process is exponentially more challenging when food is left to dry inside. The Squeasy Gear Squeasy Snacker is another pouch option that ranks lower than others, scoring 5 out of 10; however, this contender has a wide neck that allows you turn the pouch inside out, making the cleaning task more manageable.
Wee Sprout Nature's Little Squeeze.
Credit: Abriah Wofford
Conclusion
Finding the perfect baby food storage system can take some planning and consideration, especially if you plan to make baby food. We believe our list and research details can help you make the right decision for your family and goals. While each product has pros and cons, any system can help make life easier by extending the shelf-life of freshly prepared meals. .
Company Storage on 2nd Magistralnaya Street - reviews, photos, prices, telephone and address - Business Services - Moscow
Description

The company Storage on 2nd Magistralnaya Street offers services for business. Main specialization - services warehouse storage.

Any leader (be it manufacturing or services for small businesses) wants to find a reliable supplier and so that there are no delays in work. Providing services for business and understanding the special level of responsibility in such a partnership, The storage company tries to fulfill the agreements with high quality and on time, because they are interested in the possibility of constant cooperation. You can get the necessary information on the range or services from the managers of the Storage company.

The organization is located at the address: Russia, Moscow, 2nd Magistralnaya street, 14a st4, the nearest metro station is Shelepikha. Rating companies on Zoon - 5. Working hours: Around the clock; by appointment: Mon-Sun. Phone: 74954450445.
Phone
+7 (495) 445-04-... - show +7 (926) 885-04-... - show
Report that you have found a number on Zun - companies work better if they know that you can influence their rating Did you get through?
- No: wrong number / no answer
- Yes, everything is fine
Thank you!
to m.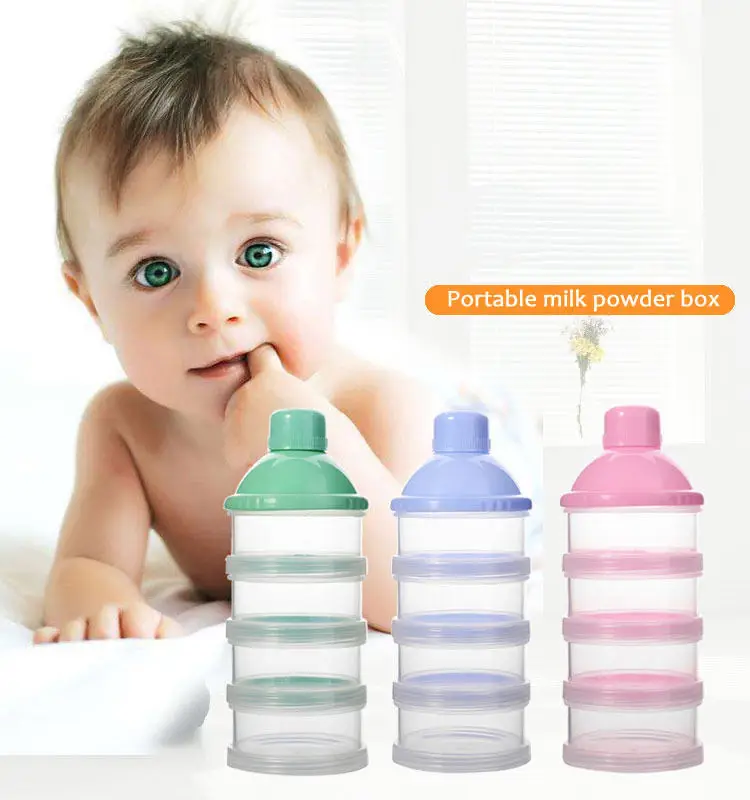 Shelepikha — 0.9 km
Get directions
By car, on foot or by public transport... show directions
Are you the owner?

Get access
Get widget
Report a bug
50 photos company Warehouse on 2nd Magistralnaya Street
Similar business services
Frequently asked Questions About the Company Storage
📍 How can I find Storage Company?

Address of the Company Warehouse: Russia, Moscow, 2nd Magistralnaya street, 14a st4.

☎️ Is the phone number of Storage Company available?

Phone number for your calls: +7 (495) 445-04-45.

🕖 Can I find out the working hours of the Storage Company?

The storage company is working without breaks and days off.

⭐ Like visitors to this place evaluate its level of service on Zoon.ru?

Average rating of the company from Zoon.ru users: 5. You can write your review about Storage Company!

📷 How many photos and images are in the profile of the Company Storage on Zoon.ru?

There are 50 images on the Companies Storage page.

✔️ How accurate is the information on this page?

Zoon.ru is doing its best to post as much as possible Accurate and up-to-date information about establishments. If you see an inaccuracy and/or are owner of this establishment then use the feedback form.
Average rating - 5 based on 1 rating
With my own eyes: a trip to HiPP
Never in my life have I tried baby food in jars, at best I sniffed it, and at worst I believed that the state strictly monitors the quality of the contents. Three children is no reason to eat jars! This summer, I went near Kaliningrad to the HiPP organic baby food factory. Now I am ready to share with you the knowledge of what we pay for when buying certified organic food and why it is difficult to produce organic baby food in Russia.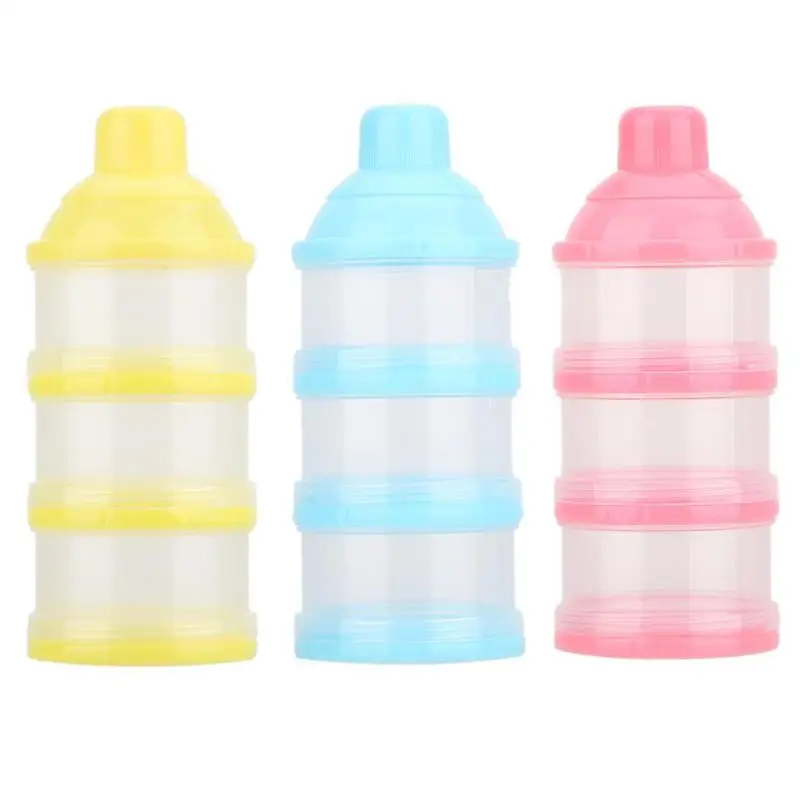 "The plant was on the verge of closing… capacities were idle… there are no certified slaughterhouses in Russia… we import cans from Europe…" — I heard fragments of conversations through my sleep. In our press tour, in addition to journalists, there were pediatricians. While I was dozing in a smooth minibus, cheerful pediatricians tormented our accompanying Natalya Romanova with questions.
I also desperately wanted to ask questions about the organic certification that HiPP is acquiring under the European Union standard (Euroleaf mark).
It seemed to me how stupid it was to ask how they poison the Colorado potato beetle and why they do not work on Russian raw materials. However, there was no chance to wedge into the stream of persistent questions from children's doctors and a nutrition specialist. Silently, I learned the tragic story of organic baby food in Russia through the experience of HiPP.
Organic border
In 2006, HiPP began building a plant in Mamonovo, 40 kilometers from Kaliningrad.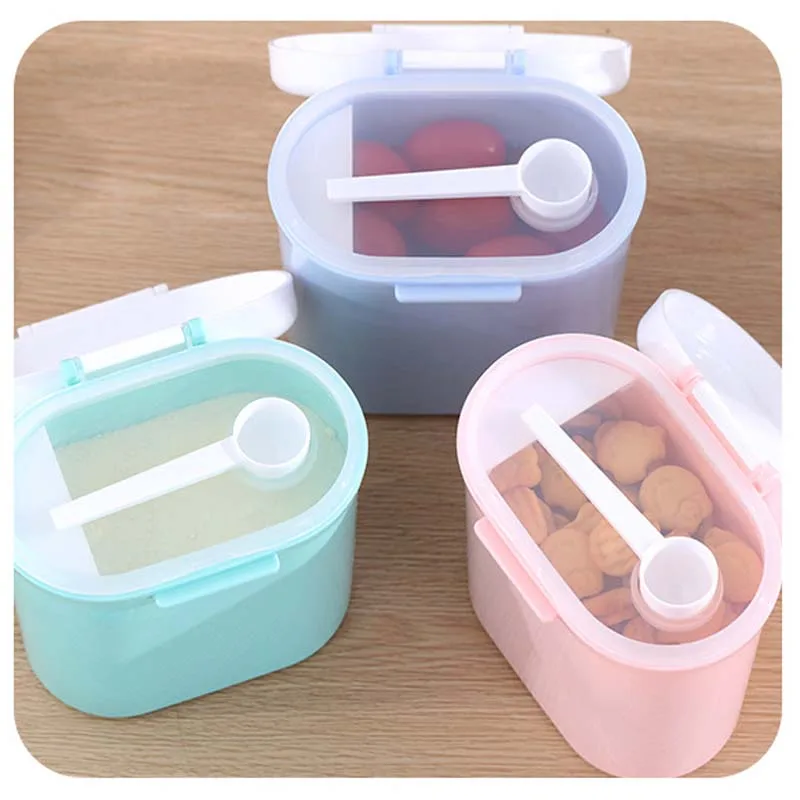 The plant was built and put into operation, but in 2014 a food embargo broke out - a ban on the supply of fruits and vegetables. HiPP would be happy to support a Russian manufacturer, but certified organic vegetable, fruit and, especially, meat raw materials in the amount necessary to load the conveyor simply did not exist.
Even if it was possible to grow organic vegetables in Russia, we still need a certified harvester of these vegetables - that is, production facilities in which vegetables can be washed, cut, frozen and stored properly. For the production of baby food, frozen vegetables are used - fresh vegetables simply cannot be supplied all year round and in the required quality of the highest freshness.
It must be said that HiPP believed that it could avoid dependence on Russian products by having its own organic fields in Poland. From Mamonovo there is a stone's throw - 1.5 hours by car. In Poland, there is an exemplary farm, which confirms that it is possible to grow crops without the use of chemicals at all stages without compromising profits and quality.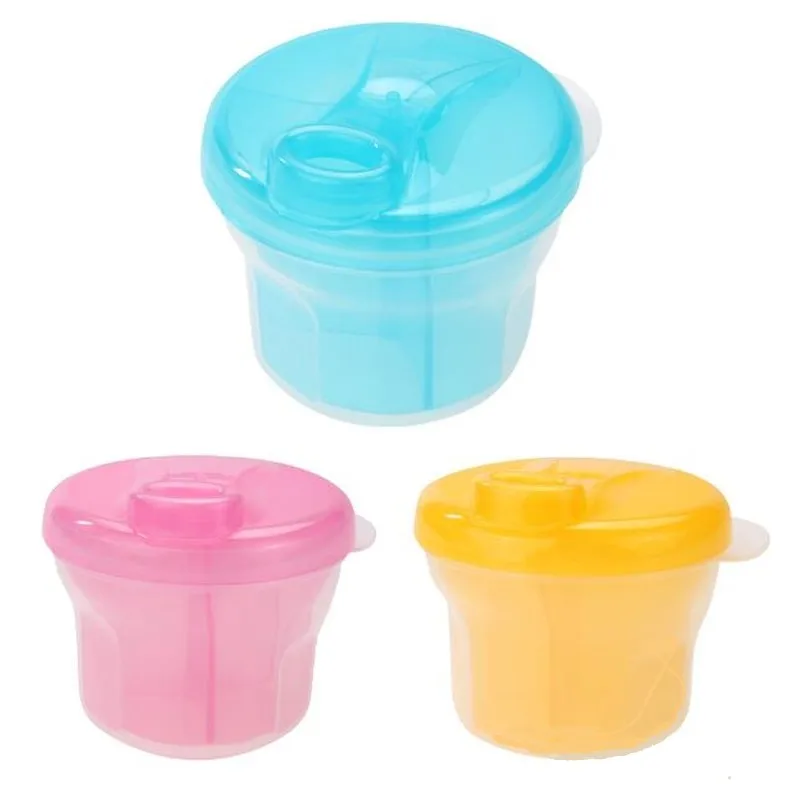 Tomorrow, when we get to Hipp's Polish estates, I'll ask Stefan Hipp why, if everything is going so well, other agricultural producers do not use organic methods. According to him, standard (or conventional) approaches do not require a constant presence on the farm: natural processes are driven into a clear schedule, and natural deviations are leveled by the use of chemicals.
Such an approach is convenient, but destructive for the land, believes the absolute fan of organic farming Stefan Hipp. Don't believe in fanaticism? Here's an example: HiPP creates its own plant seed bank to conserve biodiversity. This is a costly scientific effort, similar to the global seed storage project in Svalbard. It seems to me that without being a fan, you will not collect seeds.
However, even Hipp's fanaticism could not overcome the embargo on imported products for two years. It was only this summer that things moved forward, and raw materials for baby food were allowed to be imported.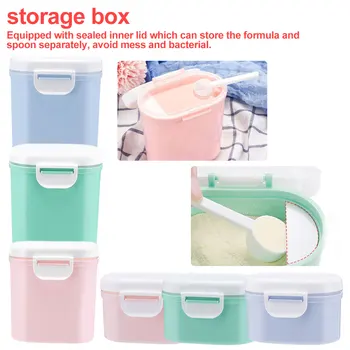 And Mr. Hipp is so happy that he recalls with some discomfort and embarrassment how the plant was almost on the verge of closing due to underutilization.
In addition to a large and stable assortment of vegetables and fruits, there are no specialized slaughterhouses for livestock in Russia that would meet the requirements of the European organic standard. And on the way to the plant in Mamonovo, I didn't have time to figure out the intricacies of organic slaughter - we drove up to the plant.
Rosemary, broccoli and hunger
"All plants are the same. Somewhere it only makes more noise, "a colleague sighed, looking at the long white rectangles of factory floors, which in no way betray the peculiarities of production. There can be anything - from a children's toy factory to an aircraft hangar. It is forbidden to shoot inside the buildings, keep a trade secret.
We went inside. Before we were allowed into the workshop, we were dressed up in hats, gowns and disposable shoe covers.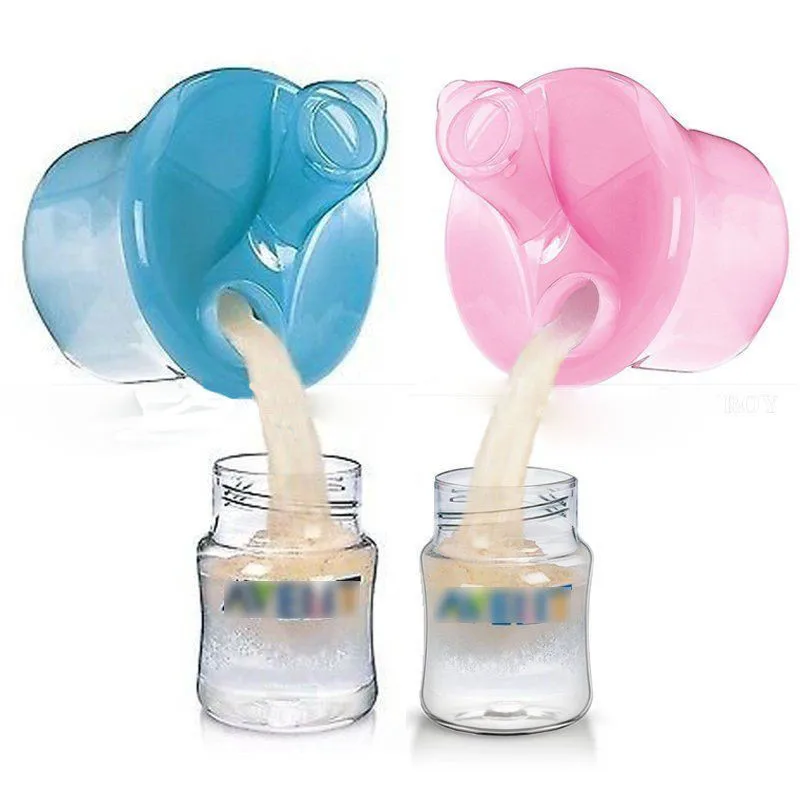 Looking like cartoon minions, clean and burning with curiosity, we found ourselves in a large room where the conveyors stood.
Light, spacious, all in white. Quite noisy, but workers use headphones and pack baby food in silence. Turning vegetables and fruits into a jar of nutrition comes with a ton of checks. They look for accidentally trapped metals, foreign bodies, glass, check the tightness and correctness of the label.
I was struck by the rule in force at the plant - any employee can calmly come and tell about his mistake or suspicion of a mistake. He will not be fired, and the company will take steps to correct the mistake. The favorite story on this subject of the production manager, who took us around the shop, was the story about rosemary.
One day the cook came and said he forgot to add rosemary to the vegetable stew. Rosemary in vegetable stew! (I would not have confessed even if I forgot to put the vegetables). This part of the batch was rejected, and the cook developed a checklist in which employees now mark the smallest ingredients such as spices.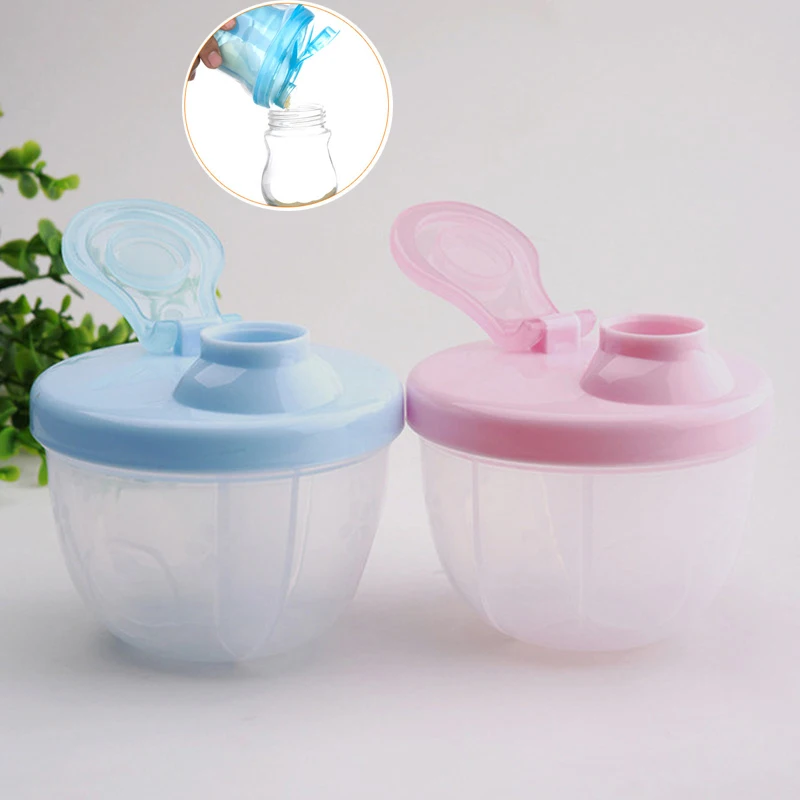 HiPP believes that an employee should not be afraid to talk about a mistake, because silence will cost more in every sense.
Walking around the workshop, stories and history took an hour and a half, that is, by the time our tour ended, I had not eaten for 8 hours. Just grab this jar and try it!
Overcoming hunger, I politely listened to the fact that glass jars were being brought from Europe. The plant tried to work with Russian manufacturers, but it was impossible to hermetically attach a lid to domestic jars "with broken geometry", so, after suffering for some time, they switched to buying jars abroad. What will happen if there is an embargo on glass containers? We will put the covers on the glue, apparently.
In the meantime, we approached the stacks of ready-made jars and moved towards the exit. Only one thought remained in my head: "will they give us food or not." For about five minutes we took off our hat, bathrobe and shoe covers. Indefatigable pediatricians asked a lot of clarifying questions, and technology patiently repeated what had already been said.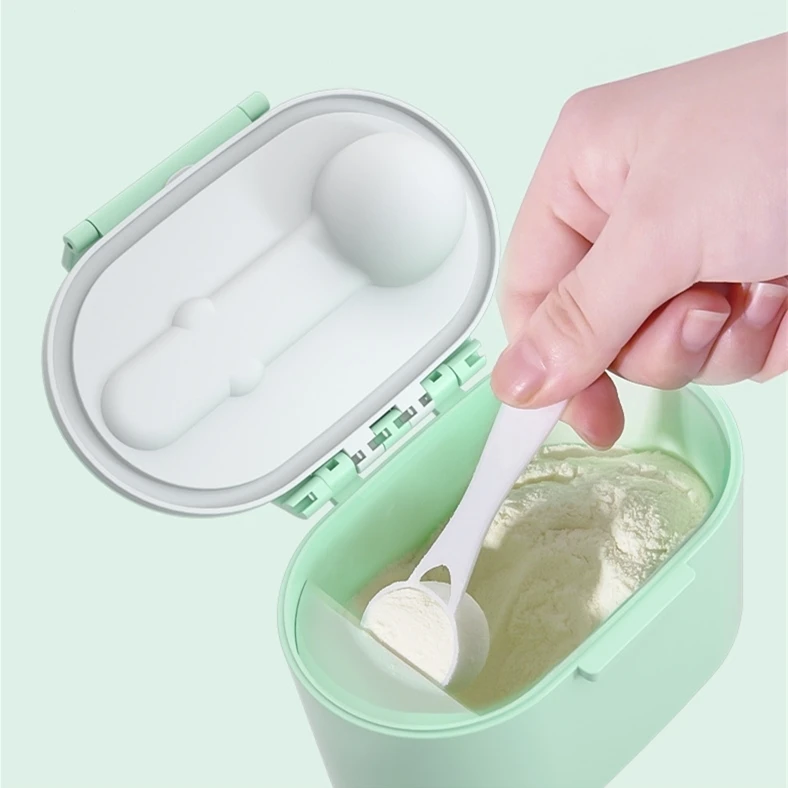 Finally, the dining room doors opened and we entered. The sun was shining outside the large windows, there were branded trucks, the yard was full of greenery, the tables were empty. Oh my God! I tried to politely confess that I want to eat or endure, remembering my heroic ancestors, who did not endure such things. Immersed in my moral dilemma, I didn't notice how everyone was huddled around the table with baby food samples.
There were no instructions, but all the participants of the press tour aimed to eat these samples, politely hiding behind the term - try. Among us were men, three, quite large. "It will be difficult to take away the jars from them," I thought, and with despair I realized that the jars of fruit had already been snapped up.
Broccoli looked at me. 40 grams of healthy, organic cabbage without spices and with what I thought was a giant "euro leaf" on the label. If only I could eat this leaf!
- Bananas are also organic. We have been looking for a long time where you can buy these, found in Costa Rica.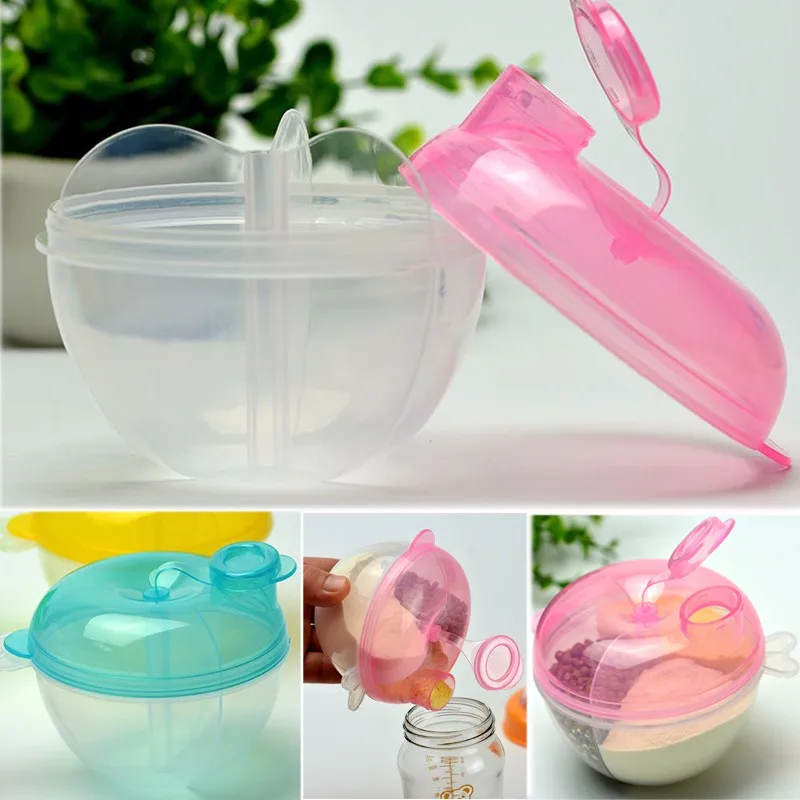 There are no huge palm plantations and the fruits are not poisoned with tons of chemicals. We had to put processing equipment right there. I myself do not buy regular bananas here, only, on occasion, organic ones in Poland. Try it," suggested Natalya Romanova.
Only natural politeness prevented me from saying that a nutritionist from Perm was already swallowing the only tiny jar of bananas. Bananas were far away from me now as well as Costa Rica.
- Why doesn't anyone try broccoli? Pediatricians recommend starting the first complementary foods with her, Natalya asked.
Then I realized that this was my last chance to eat at least something and took a jar of broccoli, trying to replace the grimace of disgust with childish impatience. Thanks to my kids Grisha and Petya, who were so happy to have jars in their lives! In my hands there was a slight click from turning the lid and a healthy, but not so appetizing aroma of broccoli hit my nose.
- Sprinkle with salt, - sounded in my head and a light hand with a salt shaker already scattered white crystals over my spoon with broccoli.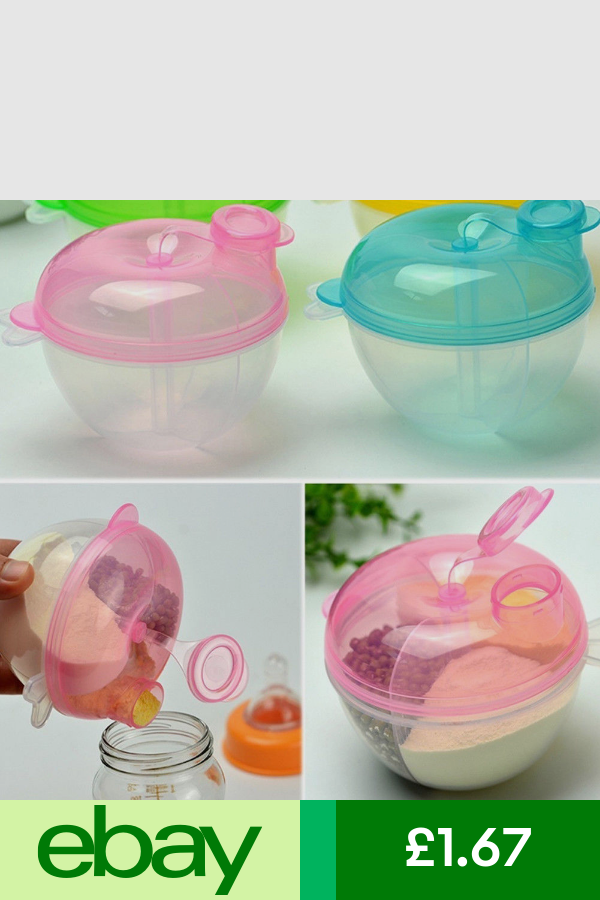 White Death saved my breakfast and lunch! The broccoli was delicious, if you look at the smaller spoon and jar. After the broccoli, I was already able to try unrecognizable rabbit with potatoes, vegetable soups and beef in a jar. After a while, it was already possible to eat without salt.
And for another ten minutes I understood the tastes of baby food as well as any baby.
I even remembered the news, which used to make me bewildered and horrified. One lover of proper nutrition switched to baby jars, because he believed that there was less muck. In general, I agree with him, but switching to baby food was an incredible heroism for me - I couldn't even smell them. And now, filled with a mixture of healthy organic vegetables and after licking a banana jar, I figured that I could easily switch to jar food.
When the jars were finished, sandwiches appeared on the empty tables. It seems to me that this was done on purpose. If it weren't for hunger, I would never, honestly, eat baby food.