Peach combination baby food
Peaches and Nectarines for Baby Food
Peaches & Nectarines in Baby Food Recipes
Image: Shutterstock
Did you know that the only difference between peaches and nectarines is the lack of fuzz on the nectarine skin. Nectarines tend to be smaller and more aromatic than peaches and have more red color on the fruit surface. (U.R.I. Horticultural School)
The Goodness of Peaches & Nectarines for Your Baby
Peaches are high in Vitamin C and Vitamin A and they contain a great amount of fiber. Peaches are known to have a diuretic affect and also are a natural laxative. Along with Prunes/Plums, the Peach is a great fruit to give to your baby if constipation has become a problem.
When can my baby have Peaches in baby food recipes? 
Many pediatricians recommend that babies may begin to eat Peaches anywhere from 4 to 6 (six) months old. For those that start their babies on solid foods earlier than the recommended 6 months of age, peaches are an easy to digest first food for those between 4-6 months of age.
Peaches are yummy, sweet and juicy. They pair well with a lot of other foods for baby such as chicken and bananas and avocado. Peaches may be poached, steamed or baked. Please be aware that Peaches tend to loose their nutritive value with prolonged cooking. Baking peaches or using a microwave to steam them may be the best choice of cooking for optimal nutrient retention. Peaches may be fed to your baby in pureed form alone or mixed into cereals, yogurts, and even in meats such as chicken. Frozen peach slices stuffed into a baby safe feeder are GREAT to help alleviate teething pain. Ripe peaches, or gently cooked peaches, may be diced into small cubes and fed to your baby as a Baby Finger Foods. If you find the dices are too slippery for baby to pick up, coat the dices with crushed and powdered Cheerios or with Wheat Germ. As always, we recommend that you consult with your pediatrician about introducing solid foods to your baby; generalities may not apply to all babies.
Nutrients in 1 medium sized peach – with skin
VITAMINS:Vitamin A – 524 IUVitamin C – 19 mg

Folate (important during pregnancy) – 5. 5 mcg

Niacin – .97 mg

MINERALS:Potassium – 193 mgPhosphorus – 12 mg

Magnesium – 6.9 mg

Calcium – 5 mg

Selenium – .4 mg

Also contains trace amounts of iron, zinc, manganese and copper.
How to select and store Peaches and Nectarines for Baby Food
According to the EWG, peaches (nectarines too) are one of the "dirty dozen" foods that are most highly contaminated with pesticides – purchasing organic is a smart choice. Once picked, a Peach or a Nectarine will not get any more sweet or ripe. A Peach or a Nectarine will however become softer and will also become more juicy. When selecting these fruits, you want to ensure that there are no cuts or bruising on the fruit. Purchase peaches and nectarines that are firm yet slightly yielding when gently pressed.
How to peel a Peach to Prepare for Baby Food
Step 1: Scrub fruit clean and carve an X into 1 side of the fruit Step 2: Place X side down in a pan with an inch of water Step 3: Bring water to a boil and steam until soft and tender Step 4: Allow the fruit to cool and then peel the skin from fruit – the skin should slip off very easily.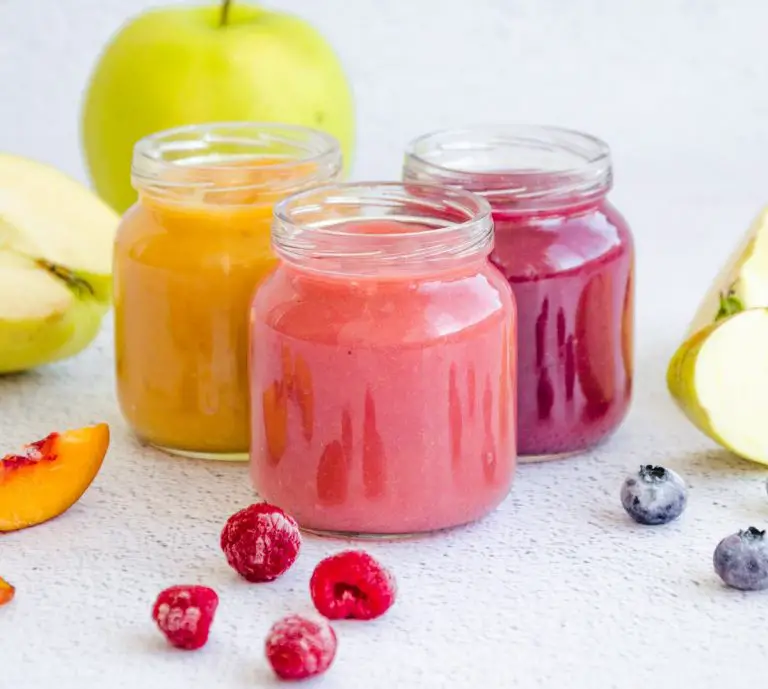 ---
Tasty & Simple Peach Baby Food Recipes
Pureed Peaches for Baby
Steam or Bake or Blanch Peaches for Making Baby's Peach Puree
These methods work for nectarines, plums and pears as well. I HIGHLY recommend giving baked peaches a try at least once. You will find they are more tasty when baked. Why not try baking for all fruits?
Steam Peaches – Method 1
Step 1: Scrub fruit clean and carve an X into 1 side of the fruit
Step 2: Place X side down in a pan with an inch of water
Step 3: Bring water to a boil and steam until soft and tender
Step 4: Peel skin from fruit and remove pits and/or seeds
Step 5: move to step #6 below
Steam Peaches – Method 2
Step 1: Peel fruit
Step 2: Pit the peach
Step 3: Cut the peach into dices
Step 4: Steam until soft and tender then
Step 5: move to step #6
Bake
Step 1: Halve the fruit, pit and place "open" side down in a pan filled with 1 inch of water
Step 2: Bake at 400F until soft and tender and/or puckering of the skin appears.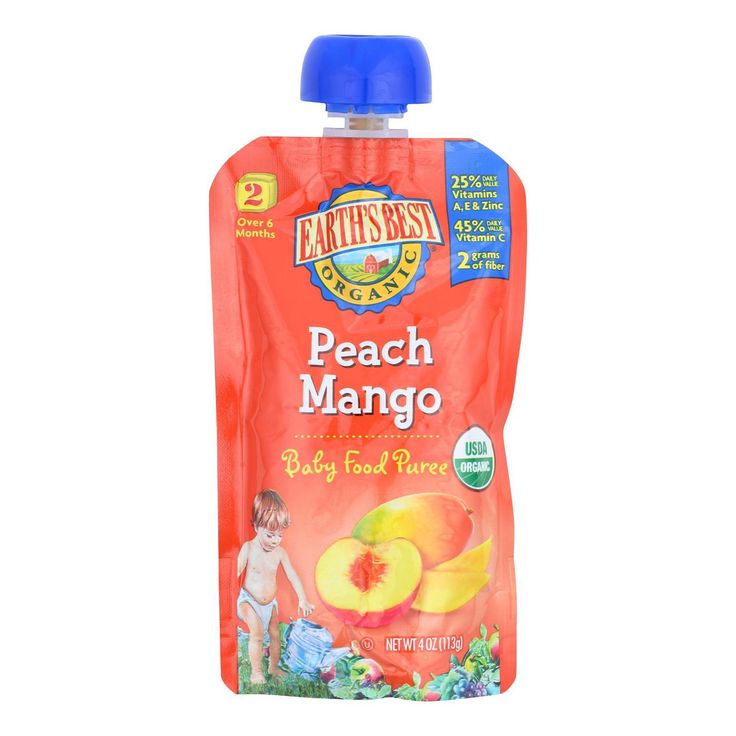 Step 3: Peel skin from fruit and remove pits if you did not do so prior to baking (you may also leave the skin on your baked peaches – the skin may simply melt into the fruit.)
Step 4: move to step #6
"Blanch"
Step 1: Bring 3 or 4 cups of water to a rolling boil
Step 2: Add cleansed peaches or nectarines to the boiling water and boil the fruit for 3-5 minutes
Step 3: Remove fruit to a bowl of cold water, allow to cool for 2 minutes
Step 4: Slip off the skins and then take out the pit
Step 5: move to step #6
Moving to Step 6
Step 6: Reserve any left over water to use for thinning out the fruits
Step 7: Peel off skin if you have not done this already. Place fruit(s) into your choice of appliance for pureeing and begin pureeing.
Step 8: Add the reserved water as necessary to achieve a smooth, thin puree
Step 9: Add cereal (if desired) to thicken up.

---
Peeling Fruits & Veggies – It is suggested that fruits and veggies be peeled for those babies under 8 months of age. This allows for easier digestion. If you have always left peels on, then there should be no need to begin peeling. Read more about Peeling Fruits & Veggies
---
Peach Baby Food Recipes – Peaches & Tapioca
without yogurt with Yogurt
½ Cup Water
1/3 Cup Quick-cooking Tapioca
1 Peeled & pitted Peach
½ Cup Vanilla Yogurt
Bring water to a boil in a saucepan. Gradually add tapioca, stirring constantly. Reduce heat to low & cook 5 minutes, continuing to stir constantly. Separately puree the peach & add to the mixture. Blend tapioca with yogurt & peach.
---
Peachy Bananas
1 peeled & pitted Peach
1/2 ripe banana – peeled
Steam peach if needed and then mash it. Mash the peeled banana into the peach. Puree if needed for your baby's texture preferences.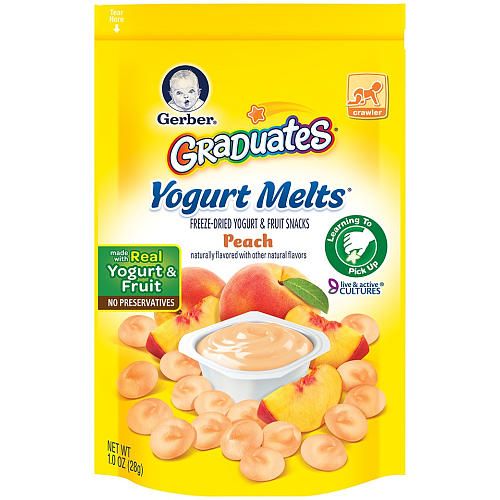 ---
Peaches a la Squash
2 peeled & pitted Peach
1/2 cup pureed acorn or butternut squash
Steam peaches if needed and puree or mash. Mix the pureed peaches into the squash and serve. This pairs nicely with chicken as well as stirred into rice or oatmeal cereal.
---
Peach Rice Pudding for Baby
2 cups 2% milk
1/2 cup honey (*leave out for babies under 1 yr. old)
2 eggs (use 4 yolks for those under 12 months.)
2 tsp vanilla
4 cups cooked short- or medium-grain brown rice
1/3 cup raisins
1 cup low-fat, peach-flavored yogurt (we prefer plain.)
1/2 tsp cinnamon
Preheat oven to 350 degrees F. In a large bowl, whisk together milk, honey, eggs, and vanilla. Add cooked rice and raisins and mix well. Pour mixture into a 2-quart casserole dish that has been sprayed with non-stick spray. Cover and bake for 40 minutes, stirring twice during cooking time. Remove pudding from oven and let cool.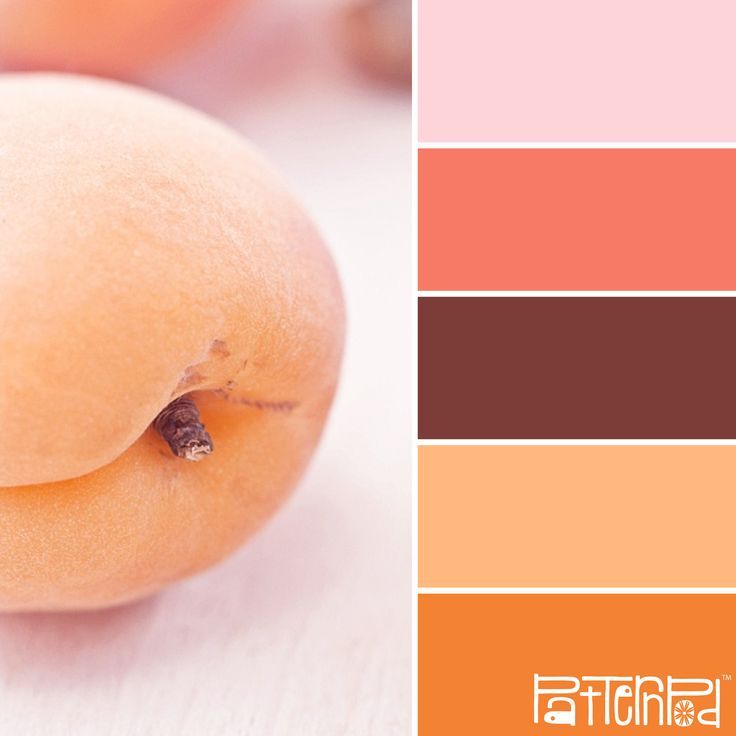 Stir in yogurt and cinnamon. Tastes great warm or cold. Store leftovers in refrigerator.
Foods Good to Mix With Peaches for Baby Food Meals
Apples
Avocado
Bananas
Blueberries
Carrots
Butternut or Acorn Squash
Sweet Potato
Chicken
Pork
Yogurt
Remember, always consult with your pediatrician regarding introducing solid foods to your baby and specifically discuss any foods that may pose allergy risks for your baby.
This site complies with the HONcode standard for trustworthy health information: verify here.
---
ORAL ALLERGY SYNDROME
The food on this page may be one involving OAS. OAS occurs when a person sensitive/allergic to pollen develops a reaction to fruits/veggies that have a similar type of pollen. Itching & swelling of the lips, the mouth and/or throat are typical symptoms. These symptoms normally appear within minutes of eating the offending food and may be worse during the spring and fall pollen seasons.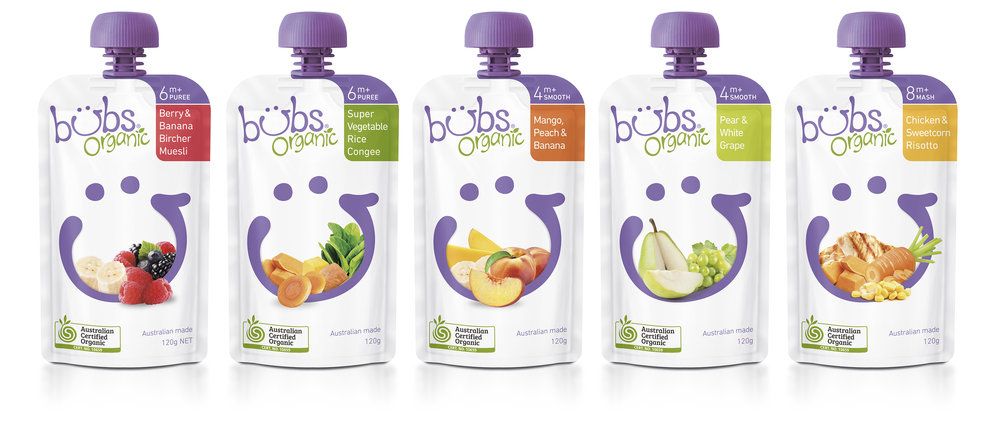 Rarely is an OAS life threatening. Click below to learn more.
Birch Pollen Allergies
Birch pollen allergies are associated with apple, carrot, cherry, pear, peach, plum, fennel, walnut, potato, spinach, buckwheat, peanut, honey, celery, and kiwifruit.
Cedar Allergies
Japanese cedar allergies are associated with melon, apple, peach and kiwifruit.
Mugwort Allergies
Mugwort allergies are associated with celery, carrot, spices, melon, watermelon, apple, hazelnut, and chestnut.
Grass Pollen
Grass pollen allergies are associated with melon, tomato, watermelon, orange, rice and cherry.
Ragweed Pollen
Ragweed allergies are associated with melon, chamomile, honey, banana, and sunflower seeds.
Latex
Latex allergies may be cross-reactive to banana, avocado, kiwi and papaya.
---
Using frozen peaches is a great way to offer your baby "fresh", in-season peaches all year long.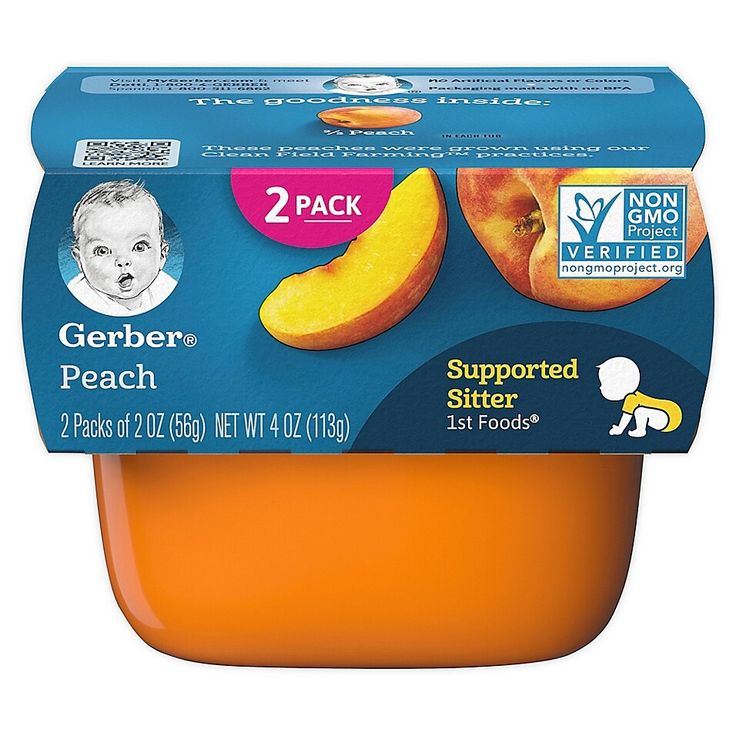 Take a few slices or dices out of the bag and then gently steam or simply thaw and mash/puree. You can refreeze steamed peaches if you wish but making a few servings at a time to store in the refrigerator is best.
Feeding Baby – Quick Links of Interest
Baby Led Weaning – is Baby Led Weaning Right for Your Baby?
Feeding Your 6-8 Month Old Baby
Is Baby Ready for Solid Foods?
How Much Food Should My Baby Eat?
Constipation and Solid Foods
SHARE ON FACEBOOK SHARE ON PINTEREST
5 Easy Summer Peach Puree Pairings
It's the most magical time of year – peach season!
With their sweet juicy insides bursting with intense summer flavor, peaches are always a hit in my house! My girls will devour peaches in everything I serve them – roughly chopped up as a quick snack, folded into fluffy pancakes, sliced on top of yogurt, inside warm cinnamon oatmeal, grilled as a dessert, skewered with chicken for a fun kabab, inside a warm cobbler, blended into a fresh smoothie, chopped in a barley salad, and that is just the beginning.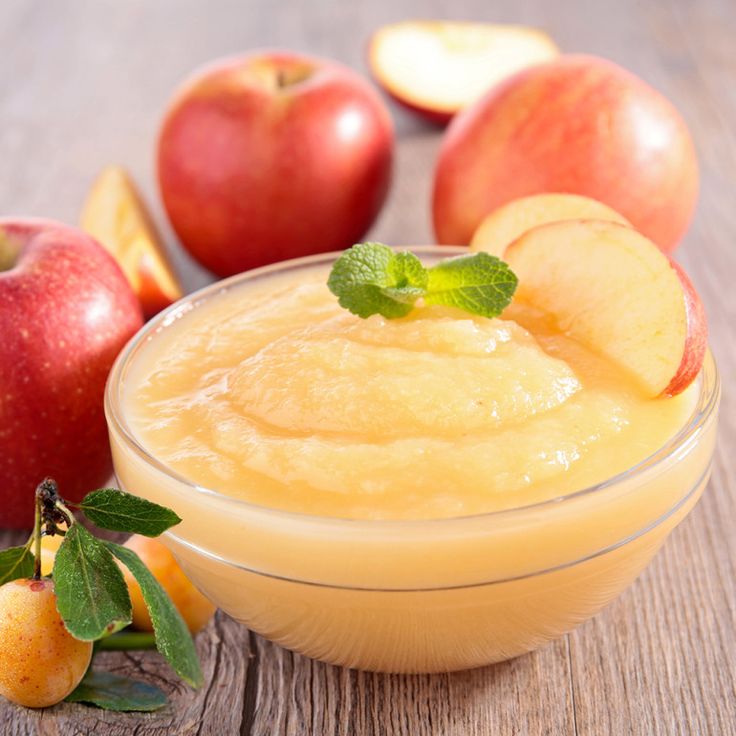 We just can't get enough fresh peaches!
Don't worry; peaches are not just for older kids and grownups to enjoy. Babies can enjoy their delicious taste as well. Just because your baby isn't old enough to hold and eat a ripe peach, doesn't mean you should let the summer's yummiest fruit pass by their lips and not be enjoyed by their little taste buds.
These five twists on purées are an easy way to combine the fresh taste of peaches and the best of Beech-Nut's amazing purées. All of these purée combos take less than 5 minutes to make and the only equipment you need is a blender!
Semi-homemade purées for baby in under 5 minutes, now we're talking!
Not only do they taste great but peaches are packed with vital vitamins and minerals. Full of vitamin A and C, beta-carotene, calcium, iron and fiber, you can't go wrong with adding in a ripe peach to any Beech-Nut purée.
1. Peachy Kale Purée
This powerhouse purée is full of tasty peach goodness and superfood kale.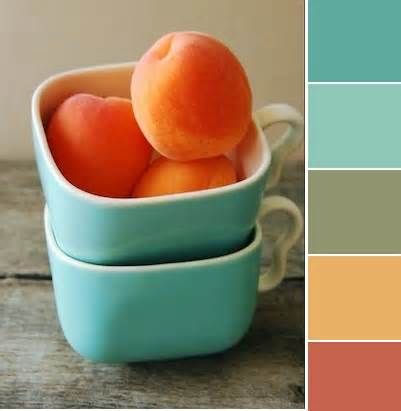 This purée is loaded with over 10 essential vitamins and minerals that help baby with brain development, bone and teeth growth, aids in digestion and helps promote healthy eyesight. It's one of my favorite summer purées!
To Make: Blend together 1/2 ripe chopped peach and 1 jar of apple & kale purée in a blender for 30-45 seconds on high or until smooth. Pour the desired amount of purée into serving bowl and serve to baby.
2. Curry Peach + Carrot Purée with Multigrain Baby Cereal
Curry might sound like an odd spice to pair with peaches, but I find that curry brings out the earthy flavors of a peach and balances out their sweetness. When combined with carrot purée and a serving of Multigrain Baby Cereal, this purée combination becomes a savory meal your little one will love.
For baby, try to find a mild curry such as Madras, Matcha, Yellow Curry or Sweet Green Thai Curry. Each spice brand carries a slightly different blend of curry so just opt for one that is mild in spice.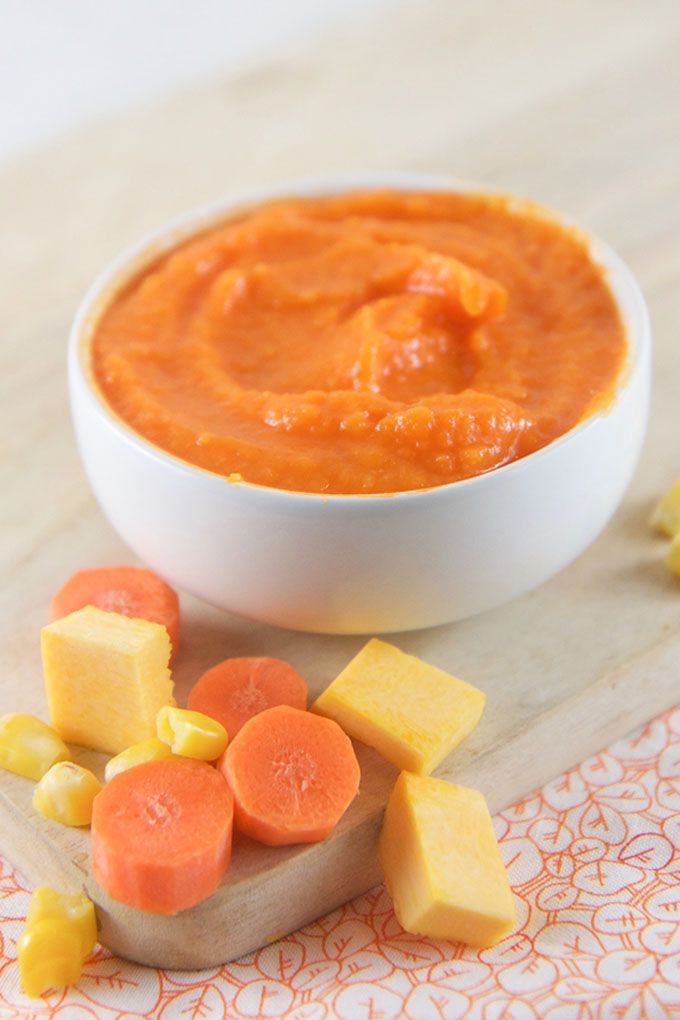 To make: Blend together 1 ripe chopped peach, 1 jar or carrots purée and 1 big pinch of mild curry in a blender for 30-45 seconds or until smooth. In a small bowl make the cereal by mixing together 3 tablespoons of Multigrain Baby Cereal and 3 tablespoons warm water. Feel free to adjust the quantity of cereal based on how much your baby normally eats. Gently mix in the desired amount of purée and serve to baby.
3. Peach Cobbler Purée with Yogurt
I'm not sure who is going to love this puree combination more – you or your baby? Fresh peaches blended with apples, a touch a cinnamon and a hint of granola make a blue ribbon winner that tastes just like you are digging into a big bowl of homemade peach cobbler!
To make: Blend together 1 ripe chopped peach and 1/2 jar of apple, cinnamon & granola purée in a blender for 30-45 seconds on high or until smooth. Pour the desired amount of purée into a serving bowl and add 1 tablespoon of plain full-fat Greek yogurt on top.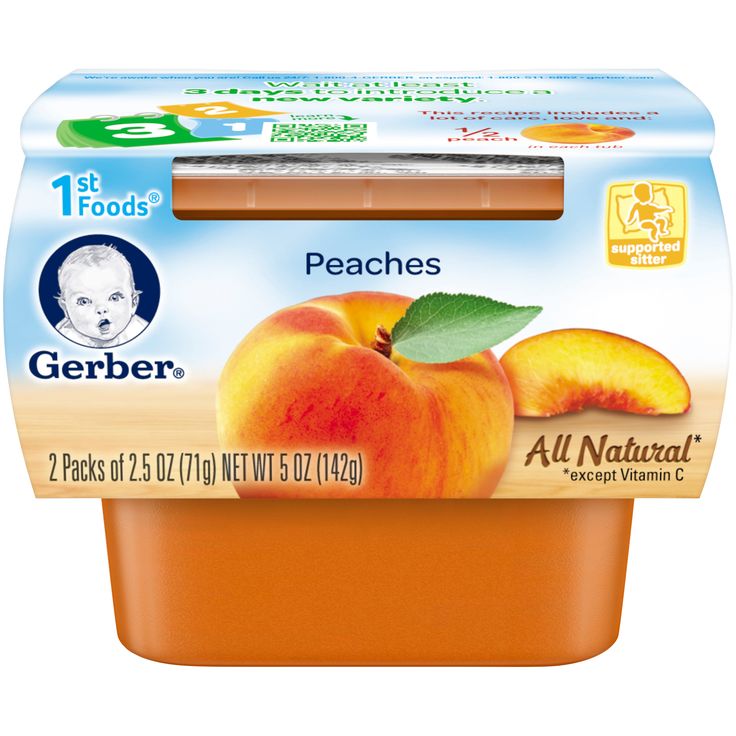 Gently swirl and serve to baby.
4. Peach Berry Purée
Since you are able to control how chunky this purée is, the Peach Berry Purée is a great way to introduce a chunkier purée to baby. Each baby is different and eats at their own pace, but babies tend to crave a chunkier texture around 9-10 months of age. If your baby is younger in age or not ready for a chunky purée, you can easily soften this in a blender for a smoother texture.
To make: For chunky purée – In a medium bowl, take 1/2 peeled and chopped ripe peach and smash with the back of a fork until it is only slightly chunky. Add in 2-3 tablespoons apple & blackberry purée and mix until incorporated. Feel free to add in more purée to taste. Serve. For smooth purée – blend 1/2 peeled and chopped ripe peach and 1/2 jar of apple & blackberry purée in a blender for 30-45 seconds or until smooth. Pour desired amount of purée into serving bowl and serve to baby.
5.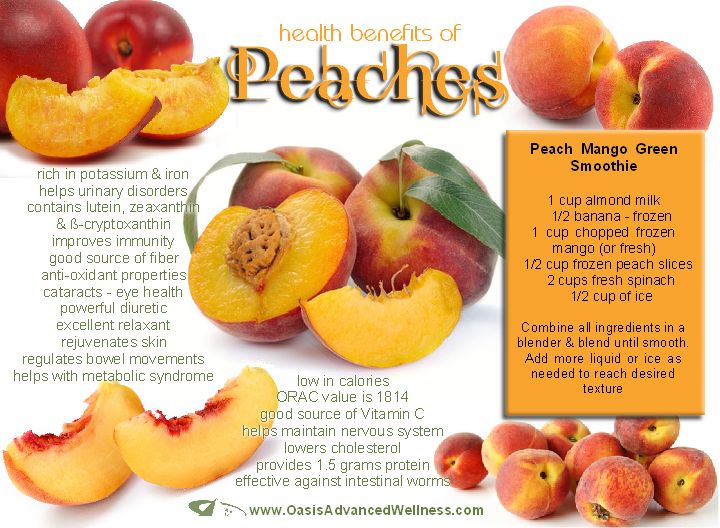 Peach Mango Ginger Purée
For a fun tropical twist, try blending together fresh peaches with the exotic mango purée along with a pinch of fresh ginger. This purée will be a fun delight for your little ones taste buds!
To make: Blend together 1 ripe chopped peach, 1 jar of mangos purée and 1 pinch of freshly minced ginger in a blender for 30-45 seconds until smooth. Pour the desired amount of purée into serving bowl and serve to baby.
For more easy and delicious recipes, follow me and Beech-Nut on Instagram and Facebook. You can always check out our blogs as well!
Combined baby food menu. Complementary feeding schedule - Encyclopedia Baby food
Levchuk Victoria ©
Combination of baby food, sample menu for children from birth to the age of 12 months.
When reading any children's menu, it is important to note that not all children will eat the same amount of food as others, and most likely they will not like the same foods.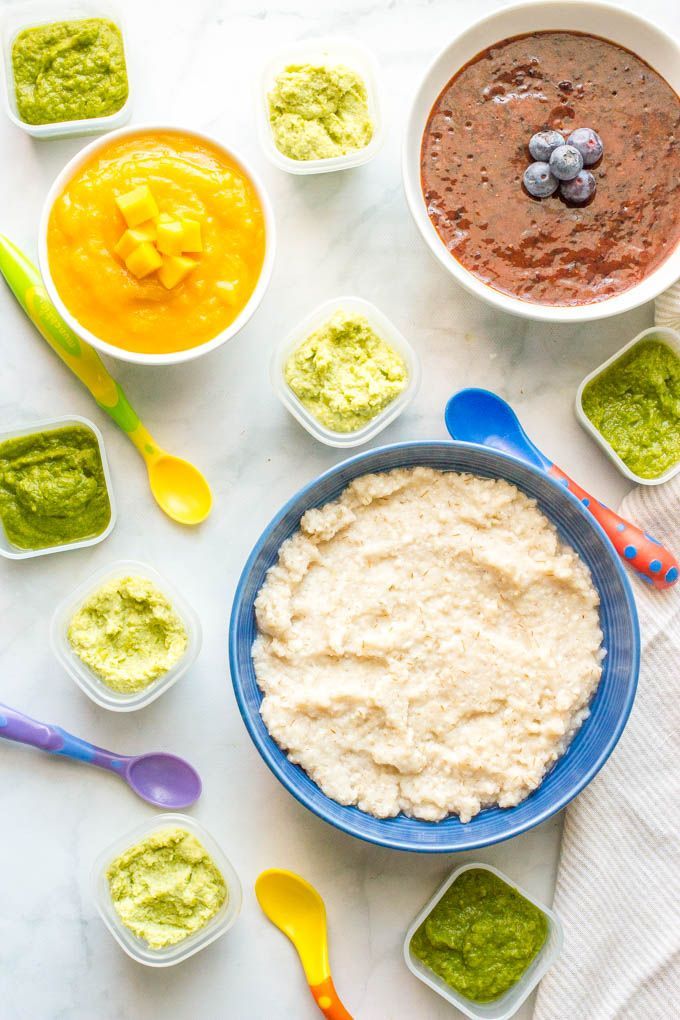 This is due to different ages of introduction of complementary foods, and the fact that all children are different is also important. You should not blame yourself if the child does not eat complementary foods on schedule. The baby will eat as much adult food as he needs - you should trust your child.
Contents:
Formula and/or mother's milk are the most important sources of nutrition for a child under 12 months of age. Breastfeeding or formula feeding should NOT be replaced with all solid foods unless your pediatrician tells you otherwise.
We will not tire of repeating - all children are different, and the child may eat more or less than what is shown on these graphs. This menu and sample chart is described roughly and shows the options for eating solid foods. It does not take into account, nor list, the total daily intake of mother's milk or formula.
As always, the baby should be fed according to his or her signals and needs. A pediatrician should always be consulted if there is reason to be concerned that a child is not getting the proper amount of either milk or solid food.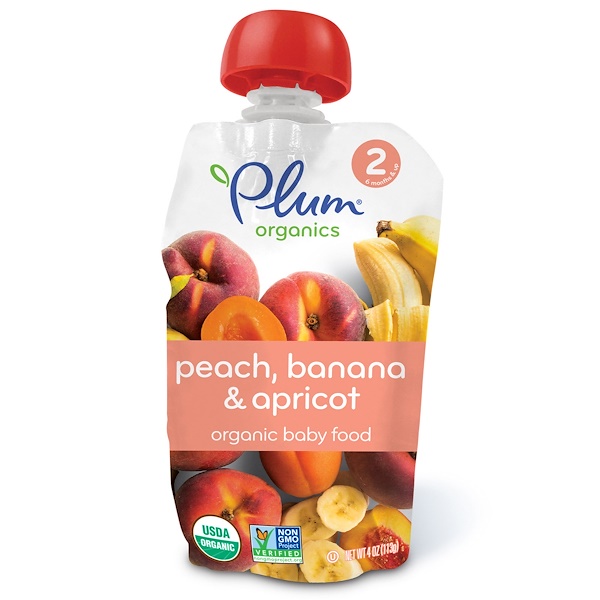 Many breastfeeding mothers supplement with formula because their breast milk supply is low for a variety of reasons. We praise those mothers who continue to breastfeed their children with supplementary foods. Congratulations from the bottom of our hearts!
Sample menu for infants 0-6 months of age
Breakfast - Formula and/or mother's milk
Lunch - Formula and/or mother's milk
Dinner or mother's milk
Notes: The 3 main meals were included as an example only. This is not meant to be taken as a suggestion, nor is it meant to be limited to 3 meals a day. At this age and stage, most babies are hungry all the time and thus feed "around the clock" and on demand. The best way to feed your baby is as often as the baby needs.
Sample menu for babies 6-8 months of age
Wake up early in the morning - Formula and/or mother's milk
Breakfast - Formula and/or mother's milk
Baby cereal (optional) - 1-2 tablespoons
Fruit or vegetables (optional) - 1-2 tablespoons - mixed or singly
Lunch - Formula and/or mother's milk
Baby cereal (optional) - 1- 2 tablespoons
Fruits or vegetables (optional) - 2-4 tablespoons of each, or mix together.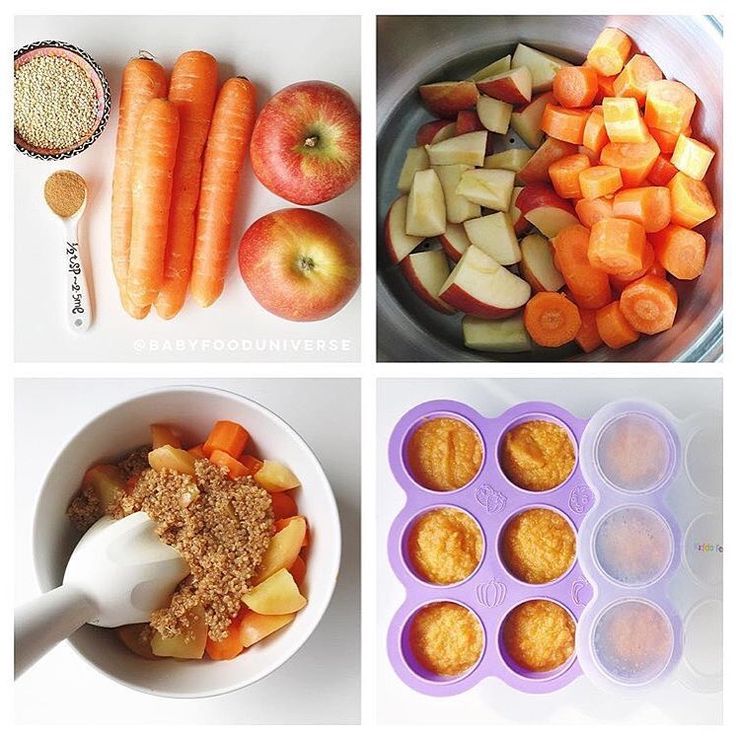 Example: apples and carrots taste good together. Feed with or without porridge.
Snack/dinner - Formula milk and/or mother's milk
Fruit or vegetables (optional) - 1-2 tablespoons
3 meals a day at this age? Many babies are not ready to eat 3 "meals" throughout the day until 9-10 months of age. There are, however, children who start eating 3 times a day from 7-8 months. This is an exemplary menu, do not forget about the gradual introduction of food into the baby's diet. Also, breakfast or lunch is gradually introduced first, then dinner.
Feeding Tips: The introduction of a new product should be started gradually and with ½ teaspoon. Most likely at first the child will not eat more than 1/2 tablespoon, but gradually the baby gets used to solid food and it will be possible to increase the portion sizes.

Spitting out food: Many parents see their children spit food out of their mouths the first few tries. This is normal, however, it may also mean that the baby is not yet ready for solid foods; only parents decide whether the child is able to eat solid food.
Sample Infant Menu for 8-12 Months Old
Wake Up Early in the Morning - Formula and/or Mother's Milk
Breakfast - Formula and/or Mother's Milk 9004 optional) - 1-2 tablespoons
Fruit or vegetables - 4-6 tablespoons
Dairy products (optional) - Yoghurt - about 2 tablespoons
Lunch - Formula and/or mother's milk
Baby cereal or pasta, any grain products (optional) - 2-4 tablespoons
Meat / Meat-protein (alternate) (optional) - 2-4 tablespoons 6 tablespoons in total of each or can be mixed with porridge
Example: Rice mixed with peas served with pear puree separately
Dairy (optional) - Yoghurt or cheese
protein without grains is also a menu option. Lunch grains with fruits and vegetables without protein is another option.
Snack/dinner - Formula and/or mother's milk
Grains (optional) (i.e. pasta, rice) - 2-4 tablespoons
Meat - (optional) - 2 tablespoons
Fruits and/or vegetables - 4-6 tablespoons in total of each type Example: Tofu mixed with avocado, served with applesauce and blueberries separately
Dairy products - yoghurt or Bryndza (optional)
Notes: 3 -x meals a day? Keep in mind that even in this age group, many children are still not ready to eat 3 meals a day until 9-10 months. Many babies do not begin solid foods before 6 months of age and not all babies will eat the same foods and amounts of food.
Many babies can eat 120-170 grams of food per day at 6 or 7 months, while others who are just starting complementary foods will be in the 30-60 grams range.
Follow your pediatrician's recommendations for complementary foods and include a balanced and varied diet.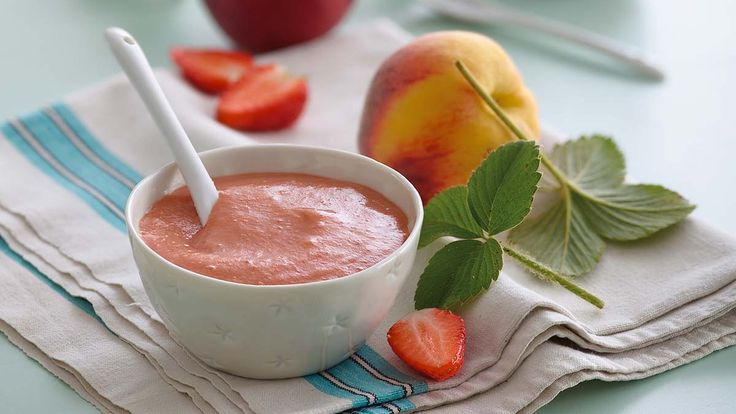 It must be remembered that a pediatrician's consultation regarding the introduction of complementary foods for the baby and discussion of any new products, in order to avoid food allergies, is mandatory.
To calculate your daily milk intake, you can use the following:
Read more about your baby's serving size here.
Does the child eat enough food?
How much solid food a child will eat depends on many different things.
A baby who started solid foods at 4 months of age is likely to eat more solid foods than a baby who started solid foods at 6 months.
A child who eats soft cut foods eats less than a child who eats puree from a spoon.
How much a child will eat also depends on the individual child's appetite. Just like adults, some children will eat more than others due to their individual needs.
Peach kernel oil for peach skin
Speaking about this oil, it is difficult to resist stereotyped parallels with velvety and beautiful peach color: by a happy coincidence, peach kernel oil is famous precisely for its ability to gently care for the skin of the face, improving its tone, increasing firmness and smoothness, restoring healthy softness and elasticity.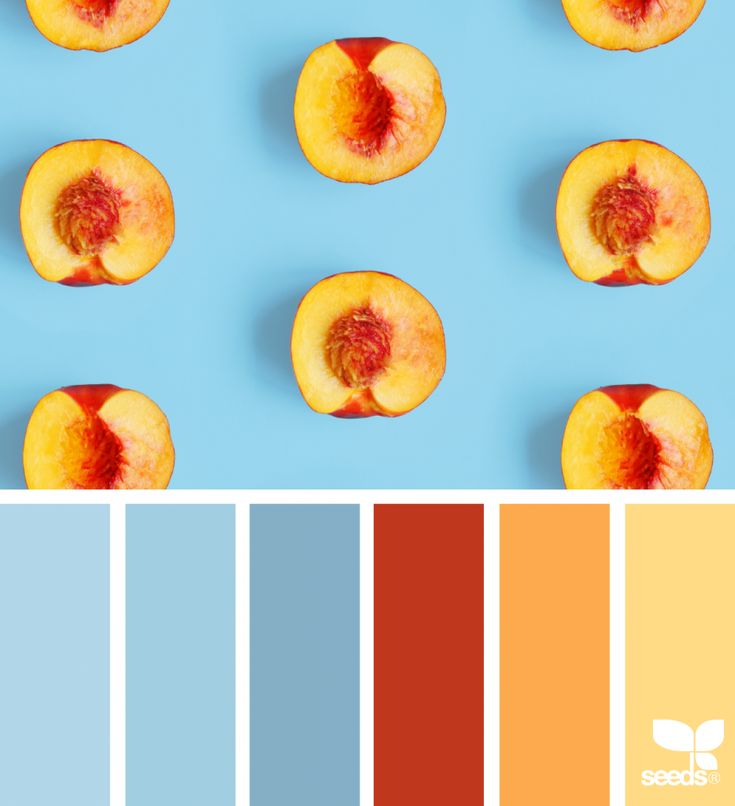 And this is not the main advantage of this oil, because there is another trump card in its "sleeve". Peach kernel oil belongs to the basic and universal: it is used for various parts of the body, suitable for all types of skin and hair, is an excellent base for mixtures - in general, it replaces several products at once. If you are looking for a beauty oil "for everything", then you should definitely look into peach oil.
There are cosmetic oils that are more difficult to use, requiring a mixture with other oils, under special storage conditions, and there are more "convenient" oils that require neither special treatment, nor unique conditions, nor special knowledge. The latter includes peach seed oil. For all its effectiveness, it is very comfortable to use, goes well with other natural ingredients and quickly becomes your faithful ally in skin, hair, and nail care. In addition, it also has a very affordable price. Hence the unique position of peach kernel oil (as well as other stone oils, especially apricot and grape, almond): it is considered a good universal base, an independent remedy that can replace night cream, eye cream, lip balm, nail oil, and also become the basis for masks - for the face and hair.
Another point in the "pros" of peach seed oil is that it rarely does not get along on someone's cosmetic shelf. There are several reasons for this. Firstly, it is hypoallergenic and does not cause any negative reactions in people even with very sensitive skin, which is usually irritated by everything in the world. Secondly, despite the fact that this oil has not zero, but the second comedogenic class (this means that it can theoretically clog pores, although the probability is not so high), in practice, peach oil causes problems in this plane very rarely.
Most of all, peach oil can do for dry skin , which has lost its tone, tired, with an unhealthy shade, a little flabby. This oil greatly softens such skin, promotes its hydration, heals, tones, slightly smoothes, and most importantly, returns a pleasant shade, healthy, fresh look to it.
Normal skin oil softens and refreshes, takes very delicate care of it.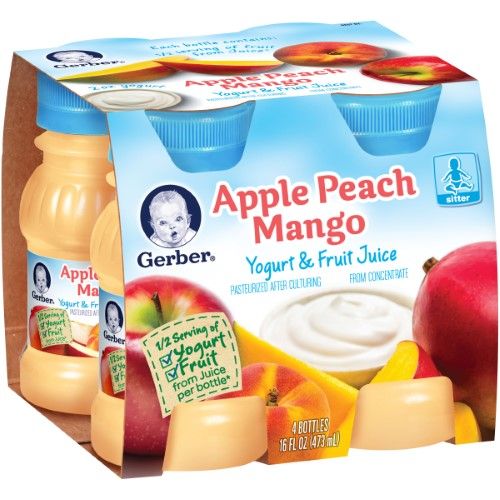 Owners of oily, combination and problematic skin also do not refuse to use peach oil: it is well absorbed, does not leave a greasy sheen and when used a couple of times a week instead of a night cream, it makes the skin more elastic, matte, velvety.
Peach kernel oil is neutral in color, texture, viscosity and aroma: it is pale golden, medium viscosity, rather light, with a barely perceptible unobtrusive odor. It is well distributed on the skin, absorbed in 10-15 minutes almost completely, if applied in moderation, without overdoing it.
It is great to use in its pure form and without unnecessary additives, as is. But if you add it to another product, mix it with other oils and essential oils, peach oil will retain its properties without any problems and will not conflict with other components. As a base, it is used as often as jojoba oil (but the latter is more expensive).
Three best ways to apply peach oil
Peach kernel oil can be seriously experimented with due to its flexibility and unpretentiousness, but most often it is used like this:
For face and eyelids.
With the skin around the eyes, everything is simple: a small drop of oil is applied to cleansed and moisturized skin with a hydrolate and spread very gently. No need to rinse. It is best to do this at night several times a week. Peach oil is also applied to the skin of the face instead of a night cream - also on wet, cleansed, and in combination with a basic natural cream. There are options here: you can add a drop of peach oil to a portion of the cream and then apply it on your face, or you can first apply a little oil, let it absorb, remove the excess with a tissue and apply your usual night cream after half an hour. During the day, peach seed oil can also be applied, but you should limit yourself to a very small amount so that the skin is not too oily.
If you find it uncomfortable to go to bed with oil on your face (although in practice you most likely won't even feel it), you can apply peach oil in a thicker layer on damp skin, hold it for half an hour, and then wash your face with a soft foam, cleanser or ubtan, and after already apply your usual care.