Indian finger foods for babies
Finger Food for Babies, Toddlers and Kids
Finger Food for Babies, Toddlers and Kids
Finger foods for 1 year old
Food ideas for 1 year old
Finger Food for Babies, Toddlers and Kids -When your baby becomes a toddler, you notice many changes in her. One of them is refusal to sit in one place to eat meals. They are always on the go and they also want to assert their independence by controlling what they eat and how much they eat.
Finger foods work during this phase as they are easy for kids to pick up and eat themselves.
Parents are often at their wit's end looking for food ideas for 1 year old and above and how to ensure children get wholesome nutrition. It is not as difficult as it appears and there are hundreds of options of finger foods. Here we present 75+ Finger food Ideas for Babies, Toddlers and Kids that you can offer to your children.
 Note: Even though, I have mentioned cut to pieces in most cases, please use your discretion in making pieces bite-size for your child to avoid risk of choking.
Vegetables must be peeled, cooked soft and cut not small pieces.
Not all children are comfortable with everything. E.g. some children may eat chocos, for others it might be too hard, so again use your discretion.
Further Read:
Choking Hazards in Babies and Toddlers
Fruits as Finger foods for Babies, Toddlers, Kids
Banana slices
Grape halves
Apple slices
Guava wedges
Cut strawberries
Cubed mangoes
Papaya cubes
Musk melon cubes
Water melon cubes
Avocado cubes
Kiwi slices
Cubed plums
See 5 ways to include avocado in your child's diet
Vegetables as Finger food for Babies, Toddlers, Kids
Steamed carrot slices/ sticks
Steamed/ boiled green beans
Steamed/ par-boiled broccoli florets
Steamed/ boiled cauliflower florets
Boiled/ baked potato cubes sauteed in a little ghee/ butter
Baked Sweet potato fries
Baked Potato fries
Steamed babycorn
Boiled peas
Steamed pumpkin cubes
Cucumber  peeled and sliced/ cubed
Tomato wedges
Boiled corn
Sweet potato paranthas cut into pieces
Mini sweet potato pancakes
Bottle guard fritters
Steamed/ Boiled Broccoli florets
Roasted Zuchini
Steamed Babycorn
Dried Fruit/ Nuts as Finger food for Babies, Toddlers, Kids
Raisins
Cut dates
Cut figs
Cut apricots
Peanut butter on toast
Almond butter on crackers/ toast
Legumes as Finger food for Babies, Toddlers, Kids
Boiled chickpeas/ chhole – half if you feel necessary
Boiled rajma – half if you feel necessary
Moong dal cheela cut into pieces
Addai dosa cut into pieces
Protein rich Finger food Babies, Toddlers, Kids
Vegetarian
Paneer sticks
Paneer tikka cubes
Tofu sticks
Soya cutlets
Cheese sticks
Non-vegetarian Protein rich finger foods for toddlers
Boiled egg wedges
Chicken nuggets
Chicken fingers
Fish fingers
Cooked boneless chicken pieces
Cooked boneless fish pieces
Eggy Veggies Fingers
Spanish omellete cut into slices
Grains as Finger food for Babies, Toddlers, Kids
Ghee Chapati cut into bite sizes
Star paranthas
French toast fingers
Banana Pancakes cut into pieces/ mini pancakes
Boiled pasta spirals/ farfelle/ penne/ macaroni
Mini idlis
Idlis cut into quarters
Mini besan chillas
Mini ragi cheela/ dosa
Mini beetroot paranthas
Ragi idli cut into pieces
Oats cookies
Khandvi
Mini Chocolate pancake or cut into pieces
Mini Moong dal cheela / Big cheela cut into bite sized pieces
Sandwich pieces
Butter toast cut into bite-size pieces
Coin Methi paratha- Roll paratha and cut into small circles using a cookie cutter or a small katori
Palak parantha cut into bit-sized pieces
Carrot paranta cut into bite sized pieces
Cereal  as Finger food for Babies, Toddlers, Kid
Honey loops cereal
Chocos
Cornflakes
Like this:
Like Loading...
10 Indian Finger Foods for Babies without Teeth, Highly Nutritious Foods for Baby With No Teeth
Dr Sujata Kanhere and Dr Priyashree Mukherjee 3 Mins Read
Dr Sujata Kanhere
Follow
Written For ParentCircle Website new design update
Dr Priyashree Mukherjee
Follow
Written For ParentCircle Website new design update
In this article, we look at ten common Indian foods that a baby, without teeth, can eat. These foods are not only simple but highly nutritious making them ideal for your little one
Infant to Toddler
Exclusive breastfeeding, when it comes to their baby, is the mantra for most new mothers during the first six months after giving birth.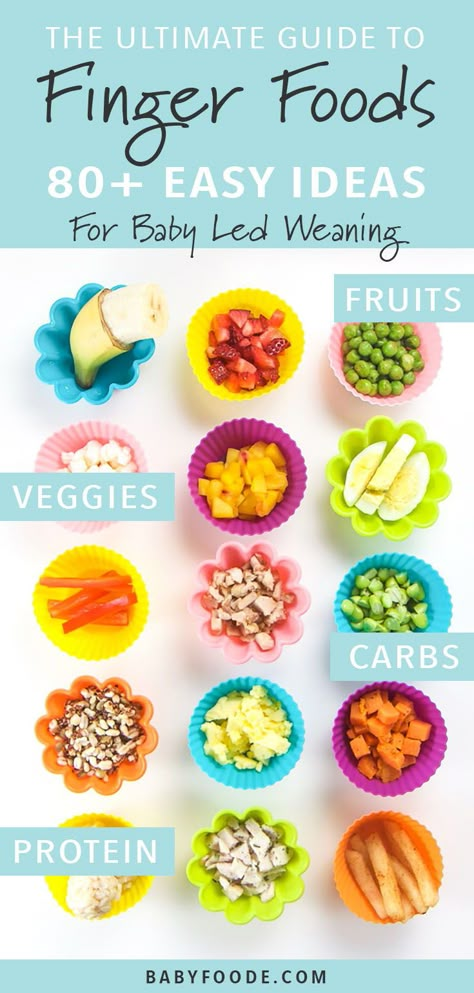 A mother's milk is the complete and only food for your baby at this age. When the baby is six months old, the question on every mother's mind is what to feed the little one and in what sequence.
The Indian diet provides the best options for your baby as everything is easily available in your kitchen. A balanced Indian diet includes cereals, pulses, vegetables, fruits and milk products.
At the age of 6 months, start giving purees and porridges and gradually increase it over the next few weeks to reach at least three complementary feeds per day along with breastmilk. Most grains can be given, but one must follow the 'three-day wait rule' that is, wait for three days after a new food item is introduced. This rule helps to identify if a particular food item is causing an allergy or any other reaction like gas, diarrhea or constipation.
Following are some simple yet nutritious foods that can be included in your child's diet
1. Fruits: Single servings of mashed fruits like apple, banana, chikoo, in addition to seasonal fruits can be given in the weaning stage.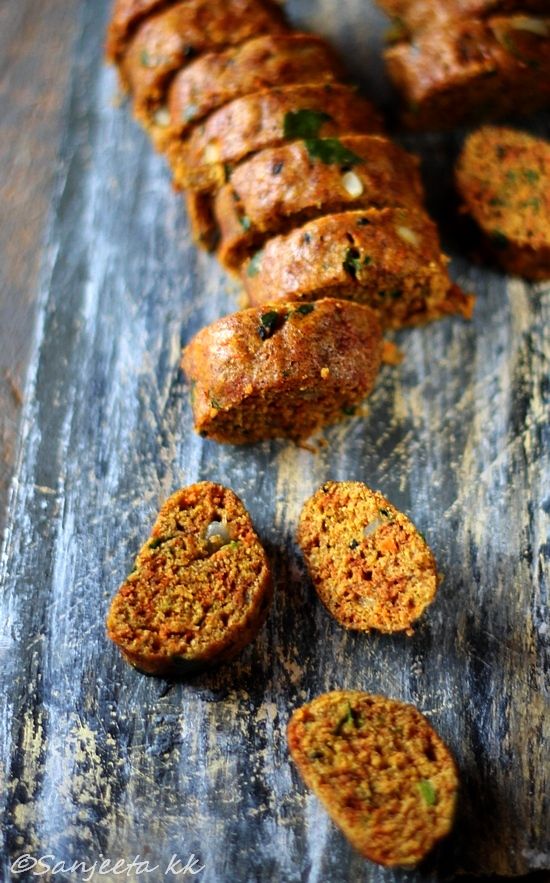 They are rich sources of vitamins, minerals and antioxidants. Ripened bananas are rich in potassium, calcium, phosphorous, magnesium, iron, and sulfur and copper. Slowly increase the number of servings to two or three per day. Fruits can also be given in the form of juices or yogurt shakes.
2. Rice: Kanji, Khichdi and pureed rice and pulses can be introduced in the regular diet of your child. This will not only add bulk to the diet but is also a good source of carbohydrates, B complex, proteins and fiber. White rice is gluten-free which makes it easy to digest and rarely causes allergy.
3. Mashed vegetables: Boiled and mashed potato, beans, beetroot, carrot, broccoli, tomato and sweet potato can be a part of your child's diet. These vegetables are rich in multivitamins and have high fiber content. Carrots are an excellent source of beta-carotene. Simultaneous introduction of green leafy vegetables along with cereals and pulses should be encouraged.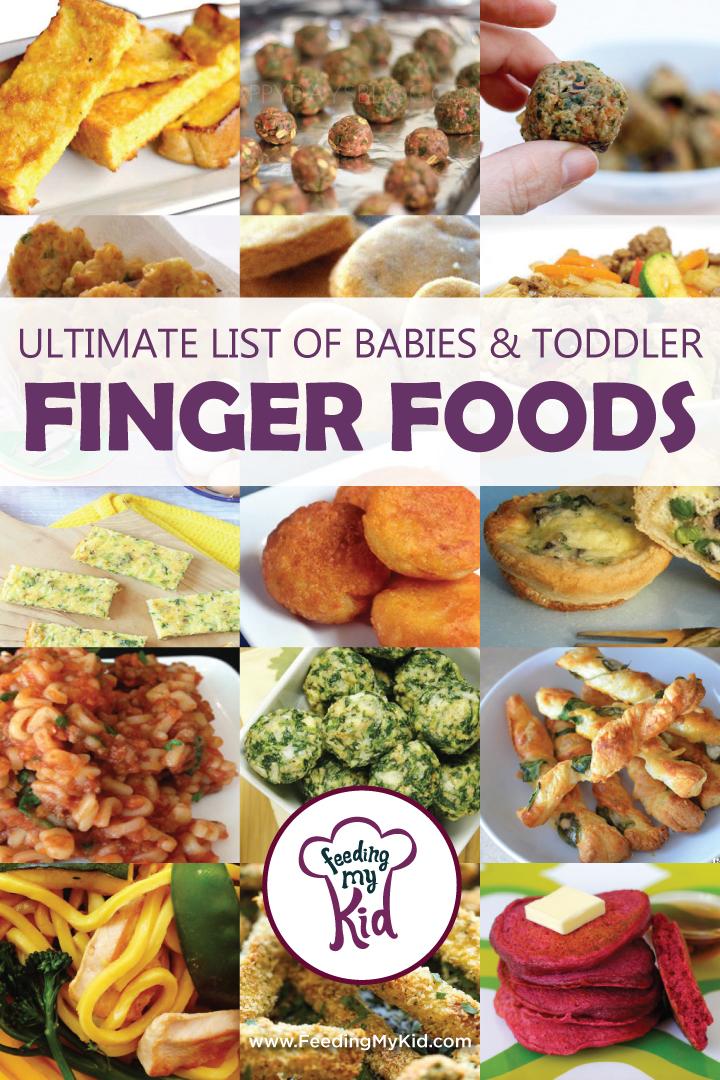 A good intake of vegetables ensures normal bowel movements.
4. Semolina/Ragi/Dalia porridge: Rich in carbohydrates and fiber, porridge is an ideal breakfast to begin the day with. Ragi is a rich source of iron and calcium which can help strengthen bones and improve overall health.
5. Chapathi with boiled masoor dal and vegetable or paneer bhurji: This is an ideal lunch combination. Grind coarsely using the mixer. Mash the vegetables, dal or paneer and mix with the chapathi before feeding your child.
6. Curd: Homemade curd is a natural probiotic and is a good source of calcium and protein. Include at least one serving of curd per day. This will ensure good digestion as well.
7. Jaggery: A natural sweetener, jaggery is a rich source of iron. Powdered jaggery with ghee on its own or added to khichdi, dal rice paste or halwa not only adds flavour but also encourages good bowel movements.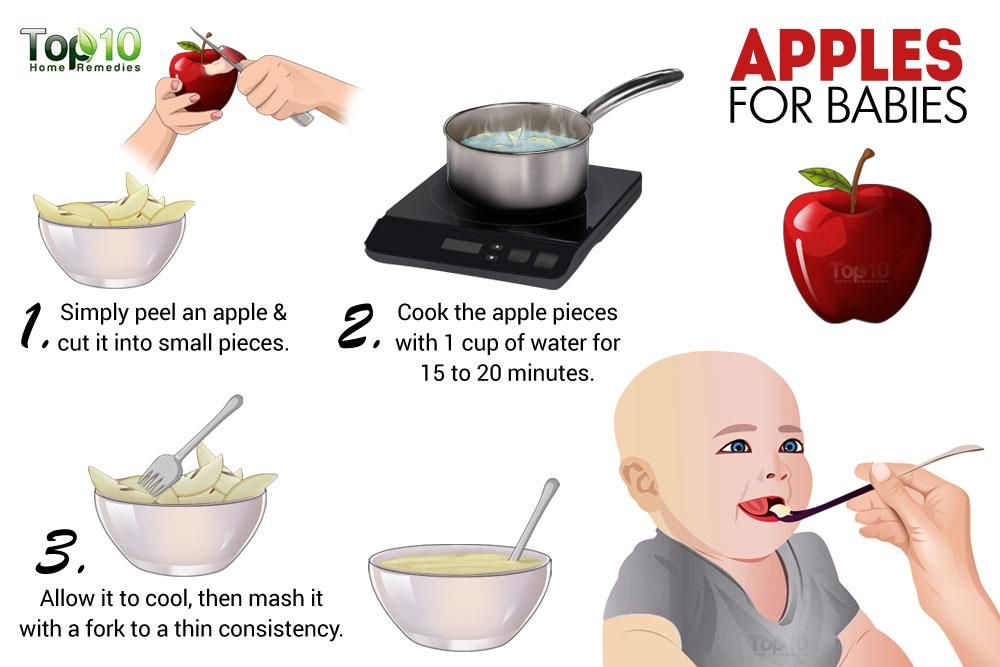 8. Eggs and non-vegetarian food: For families who want to introduce non-vegetarian food in their baby's diet, eggs should be the first choice as they are high in proteins. Fish can be given in mashed form. It is rich in omega-3 fatty acids, which are important for body and brain growth. Babies often love strained chicken stew served as a soup or in combination with mashed or softened rice. This is a good source of proteins, niacin and vitamin B6. Niacin helps release energy from carbohydrates and aids in the formation of red blood cells, whereas B6 is necessary for proper immune function and produces certain neurotransmitters.
ParentCircle is a magazine that empowers parents to raise successful and happy children. SUBSCRIBE NOW
7 recipes of Indian cuisine / Traditional dishes for every taste - an article from the "How to cook" section on Food.ru
India: food and tradition
The main gastronomic feature of this country is that most of its inhabitants prefer plant foods.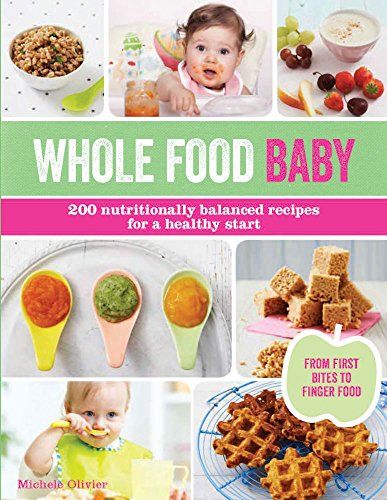 The main part of the population professes Hinduism, where the cow is a sacred animal. Therefore, beef should not be eaten - prison terms may be threatened for this.
Also, a significant part of the inhabitants are Muslims, so pork here is also rarely eaten in food. If we talk about meat, Indians prefer chicken dishes in a variety of sauces, sometimes lamb, and beans, cereals and vegetables form the basis of the diet. Dairy products, and especially dahi yogurt, are considered sacred.
Indians prepare their own paneer, a special homemade cheese that is added to soups and vegetable dishes. Dairy and sour-milk products, thanks to the complex protein casein, provide long-term satiety and mitigate the aggressive effects of spicy foods on the body.
Interesting fact
According to the canons of Ayurveda, traditional Indian medicine, while cooking, it is important to remember that the dish should contain combinations of sweet and sour, spicy and salty. Also, another taste is added to the taste palette - astringent.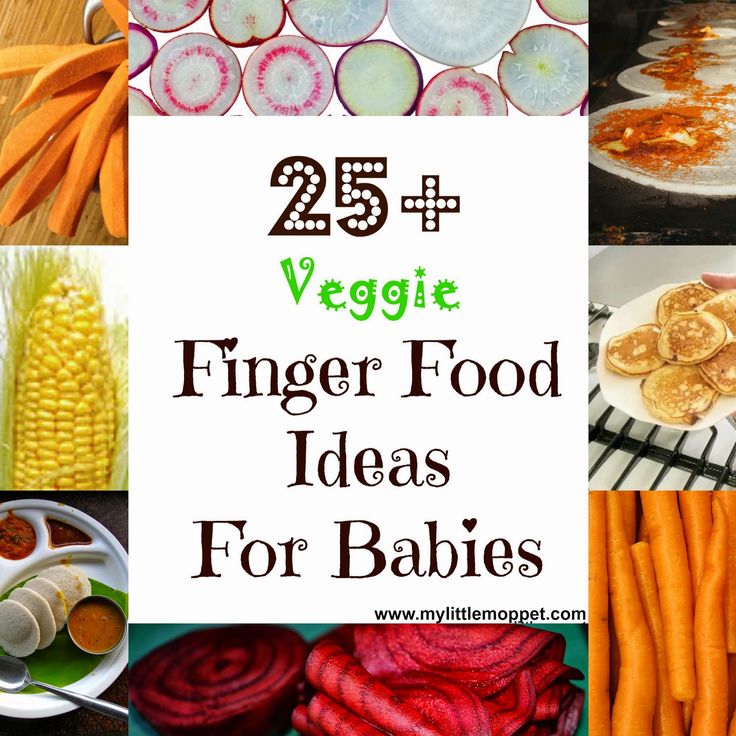 Traditional Indian cuisine is rated by nutritionists as one of the healthiest due to its spices and their beneficial effects on the body. However, tourists should be careful with too spicy and spicy food - the digestive system can fail. It is better to try meat dishes, only after making sure that the product is fresh - in a hot climate, the meat quickly deteriorates.
Spices and seasonings
In Indian cuisine, spices, spices and seasonings are of great importance, and not necessarily spicy. The most famous of them is curry, which gives not only a recognizable taste to chicken or rice dishes, but also a very cheerful bright yellow color.
Curry is a mixture of various spices. Here are the main spices that are included in its composition:
Cumin;

Coriander;

Turmeric;

Black pepper;

Ginger;

Chili pepper.
Curry composition may vary.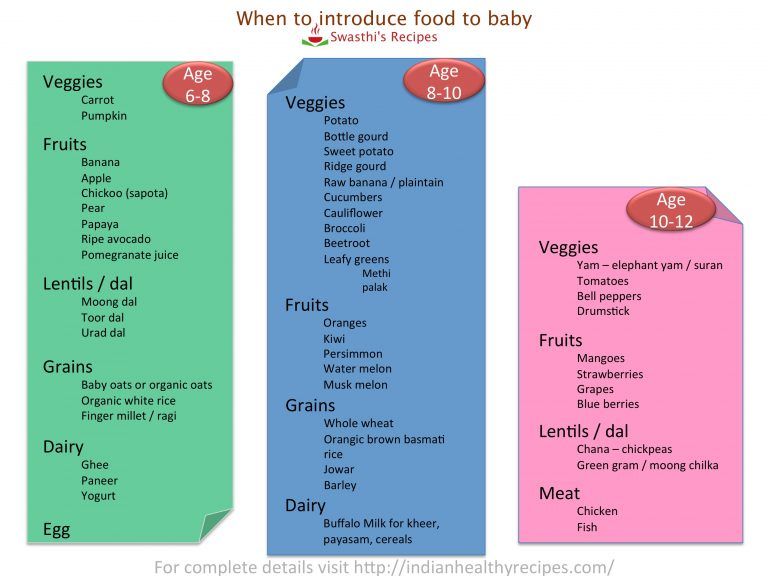 Some spices may be missing, but turmeric in this mixture must be present without fail. Usually, curry is prepared as a sauce or stew. But at the same time there is also a national dish with the same name. It consists of vegetables, legumes or meat, as well as a scattering of a variety of spices.
Interesting fact
In some regions, this dish is served with curry tree leaves, which are also eaten at the end of the meal.
Bread and pastries
The culture of consumption of bakery products in India is different from the European one. Here, the usual yeast bread is replaced by various cakes in the form of thin pita bread, which are baked in a pan or pies. Cakes are made from wholemeal flour with the addition of your favorite spices. They are baked in the form of a large hollow pocket, which is stuffed with vegetable stew or beans. Or simply make them in the form of a crispy round pancake, which is dipped in sauces.
For the holidays Indians fry samosas - these are small triangular patties with various fillings.
By the way, the right pie should be without bubbles on the dough.
Sweets and drinks
Indian desserts are made from chickpeas, fruits, nuts, coconut, milk and butter. At the same time, honey is rarely added as a sweetener: it is believed that when heated, it loses its beneficial properties and harms the body.
Traditional treats:
Laddu. Prepared from nuts, spices, coconut and chickpea flour. Small balls are made from the mixture, which are fried in ghee;

Burfi. Made from butter and milk, it resembles fudge;

Gulab Jamun. Dessert made from semolina and milk, but not ordinary, but dry. The delicacy is fried in oil to a crust;

Khir. Rice pudding boiled in cream or very fat milk with the addition of candied fruit or citrus peel, nuts and cinnamon, cloves and cardamom;
It may seem that Indian desserts are reminiscent of familiar oriental sweets. And this is no coincidence, since Indian cuisine, the recipes of which were formed under the influence of two religions, Islam and Hinduism, absorbed the culinary traditions of these cultures.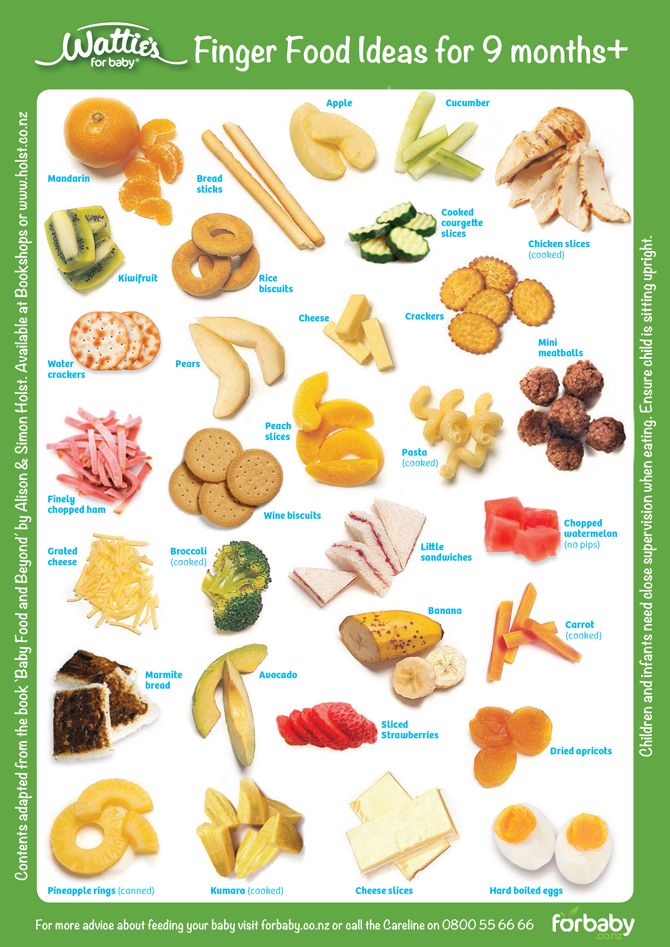 Therefore, in some dishes their oriental prototypes are guessed.
Sweets in India are of high nutritional value. Not a single holiday passes without them - it is a symbol of well-being and prosperity. Going on a visit, Indians always take a bag of sweets with them, as tradition and etiquette require this. Dessert recipes are relatively simple and many of them can be prepared at home.
Drinks are often spoken at home. The most popular are those made on the basis of milk or yogurt. This is a refreshing lassi cocktail that can be similar to salted Turkish ayran or drinking sweet yogurt with fruit. But still, strong black masala tea is beyond competition in India, which is brewed with various fragrant spices and served with milk, which balances the taste of the drink.
Cooking real Indian food at home
You can plan a gastronomic trip to this incredibly interesting country without buying tickets. To try this cuisine, here are 7 step-by-step recipes for colorful and delicious dishes that will help you get an idea of ​​​​Indian traditional food
1.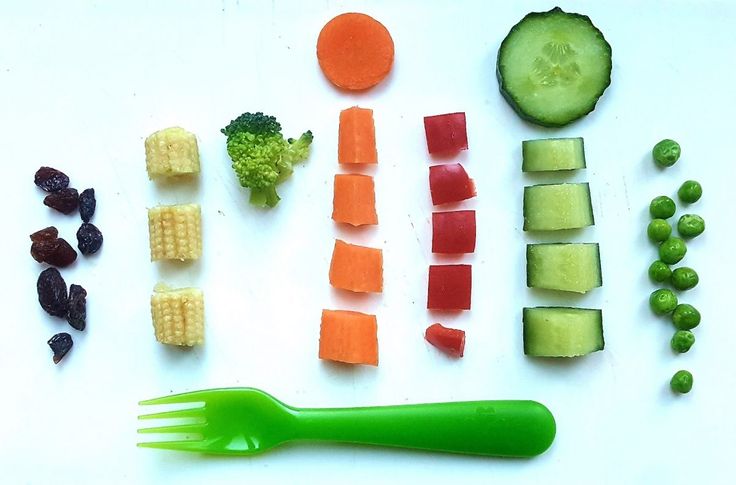 Creamy Spicy Chicken
A mix of spices and vegetable sauce gives the chicken an unusual flavor, while the creamy sauce softens the spiciness. For a complete immersion in the world of Indian cuisine, serve the dish with long-grain basmati rice, which is so loved by the people of this country. Despite the large number of ingredients, spicy chicken will be ready in just half an hour.
Tip
Substitute coconut cream in the recipe for a healthier and less calorie dish.
2. Fire soup
This Indian lentil stew also contains vegetables seasoned with several spices. Thanks to mustard, a mixture of peppers (including chili), garlic and onions, Rasam soup turns out to be spicy and warming, but at the same time low in calories due to the absence of meat and animal fats. The soup is ready in just over an hour.
3. Coconut Chowder
Great for those who don't eat animal proteins. It contains only vegetables and legumes, so coconut curry is hearty, but at the same time light.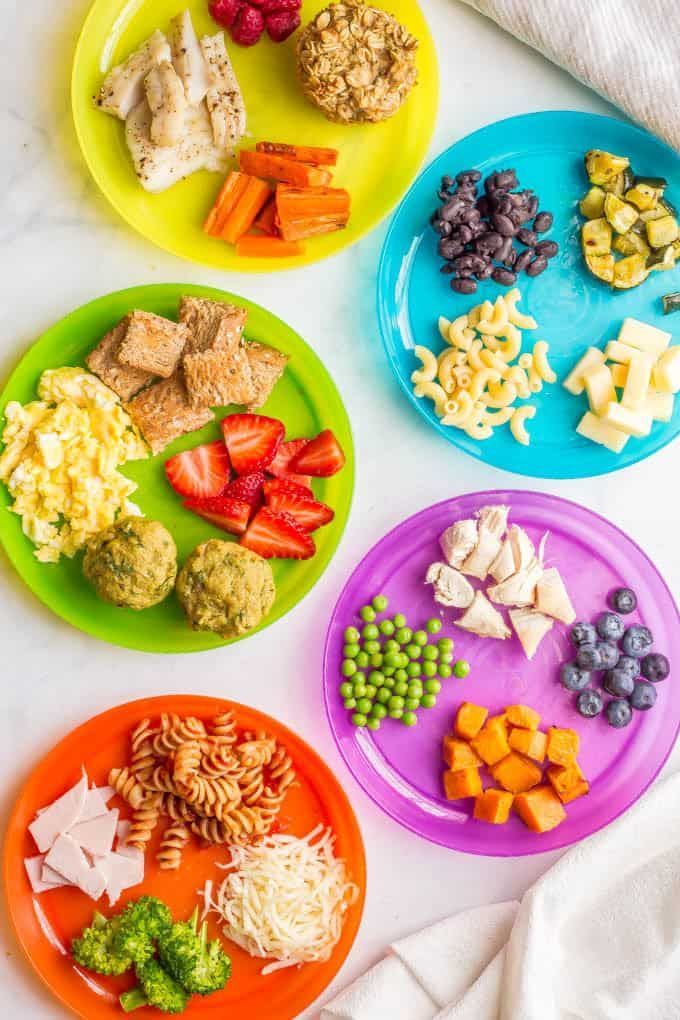 Canned chickpeas in the recipe will speed up the cooking process. The density of the sauce can be varied by decreasing or increasing the amount of coconut milk.
4. Side dish or main dish
Regular rice will take on a new flavor when cooked the Indian way. The key to success is thoroughly rinsing the rice to clear water, as well as a good curry mixture. If there are vegetarians in the company or you want to make the dish even healthier, then replace the butter with coconut oil.
Advice
Use basmati rice for cooking, as it remains crumbly when cooked
5. Sweet and sour spicy sauce
In addition to curry, there are many other popular sauces in Indian cuisine, one of these is mango spicy sauce. It can be served with rice, flatbread, fried tofu or salad. A very important condition for preparing this dish is to find a really ripe sweet mango with juicy pulp. The sauce is prepared in just 20 minutes. The whole secret is in the combination of spicy, sweet and spicy.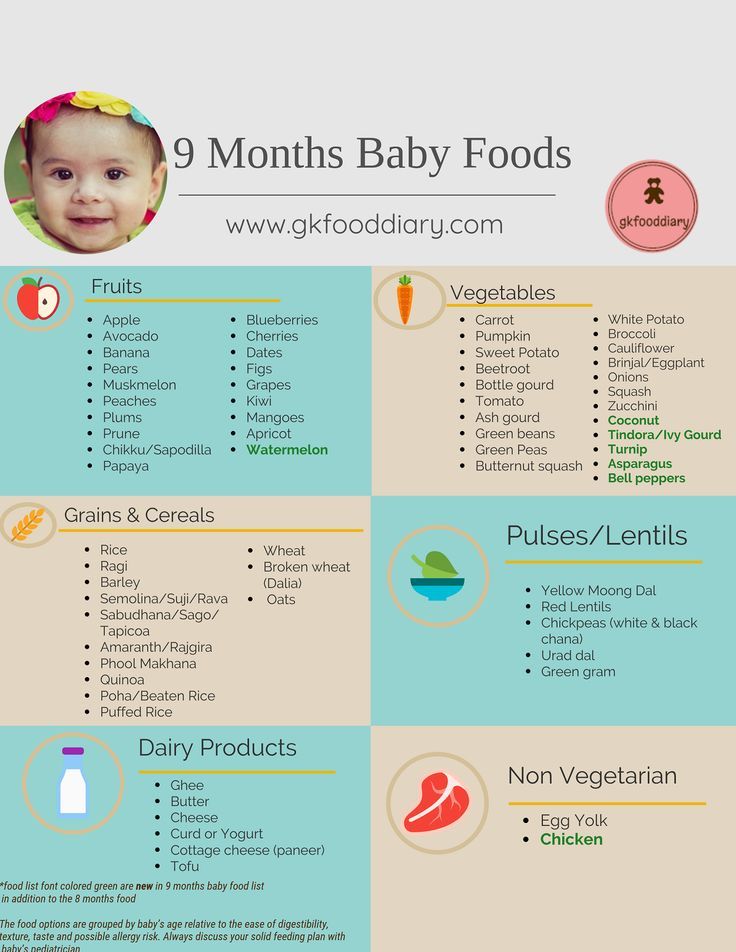 Indians also add lemongrass to the sauce, but you can get by with lime zest.
6. Indian dessert
Even in desserts, Indian cuisine remains true to its traditions: healthy chickpea and dried fruit sweets do not contain animal proteins. But they carry a lot of benefits and contain vitamins and minerals. Moreover, sweets are well absorbed by the body, even despite the high calorie content. They are prepared quickly and simply even in the home kitchen, since all the ingredients are made through a blender. Then balls are made from the resulting mass. The final step is to roll the candies in the cocoa and cinnamon mixture.
7. Mango Shake
Lassi is a healthy smoothie-like cocktail that quenches thirst in the heat and saturates the body at the same time. The drink can be made in just a few minutes, the main thing is to prepare the necessary ingredients in advance: yogurt, cream, herbs and ripe mango.
Advice
Smoothies will become even healthier if you replace sugar with honey.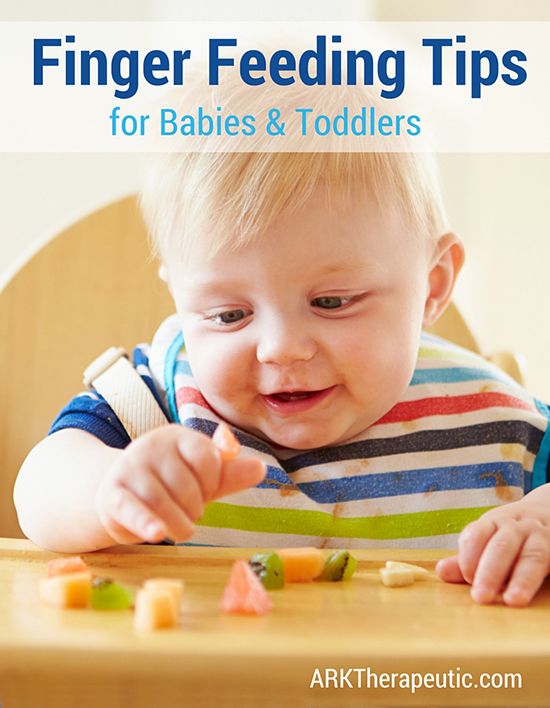 What can be done?
Prepare a colorful dish from a minimum set of ingredients and immerse yourself in the world of vibrant flavors of national Indian cuisine. Start with simple dishes, like sauces or desserts, and gradually move on to the main Indian dishes. Adjust the spiciness and the amount of seasoning according to your taste.
Find your favorite Indian dish among our recipes:
How to make thali the right way. What to serve and what time to eat the national Indian dish

Indian rice with pine nuts and raisins

Curry pork chops
"What to eat" on Food.ru
1. Pilaf in Indian style
The closest analogue of biryani is pilaf. In fact, the dishes are very similar. Biryani is made from basmati rice with meat, some recipes use fish, seafood or vegetables. An important difference from pilaf is the spicy and spicy taste resulting from the addition of fragrant masala spices, which many Indian national dishes are famous for.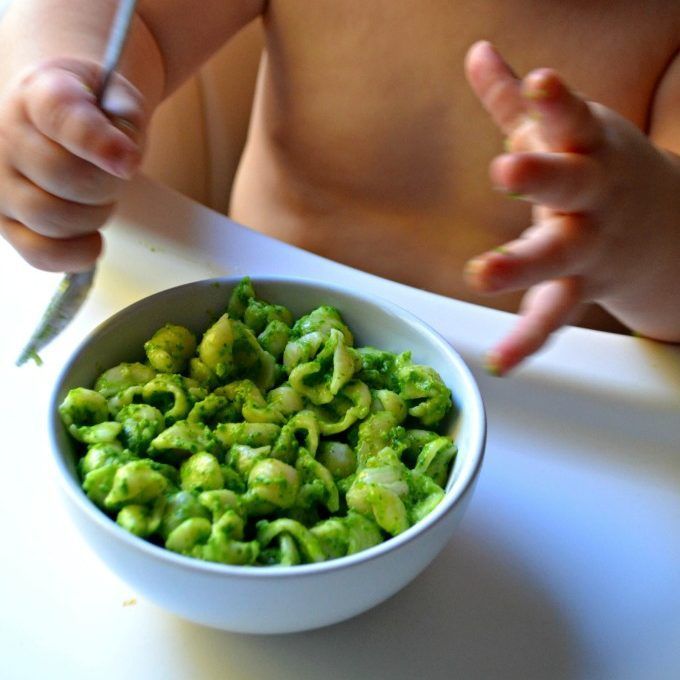 Biryani means fried in Farsi, reflecting the style of its preparation. The dish has Iranian roots, it was brought to South Asia by travelers and merchants. Then, through South Asian migrants, the biryani spread to the West. Each region has its own version. We offer a traditional meat recipe.
2. Spicy puree soup
National dal soup puree is the central dish of the Ayurvedic cuisine of India. Made with beans, coconut milk, vegetables and spices, it is suitable for vegetarians. The soup itself resembles a thick stew that can also be served as a stew.
Due to its composition, Indian dal is rich in nutrients, especially protein, fiber and B vitamins. It is believed that its medicinal properties help to normalize metabolism, increase immunity and slow down aging. Soup is also used to tune in to meditation and strengthen mental abilities.
3. Chicken tikka masala
Chicken pieces marinated in a spicy marinade with a mixture of masala spices is one of the bright pearls of Indian and British gastronomy.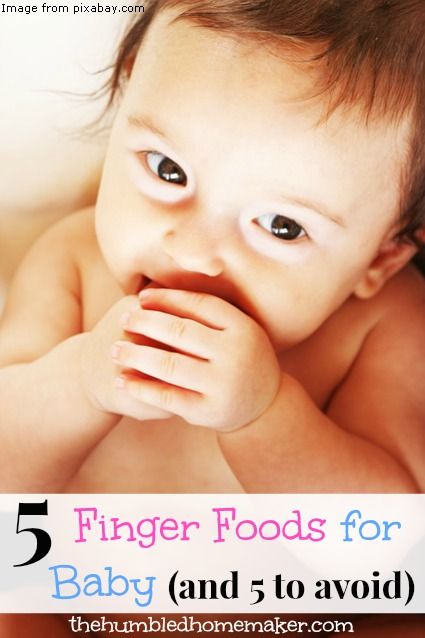 All thanks to the colonial past and the complex relationship between India and the UK. Until now, they argue where chicken tikka masala was cooked for the first time - at home or in the first Indian restaurant in London. According to some reports, its popularity overtakes even the traditional British fish and chips.
There are many options for preparing the dish. Chicken masala can be served with rice, on skewers like a kebab, or in its original form - chicken pieces floating in a gently spicy creamy sauce and garnished with cilantro leaves.
Prepare the dish according to our step by step recipe with photo:
4. Refreshing milkshake
The hot Indian climate is unbearable without soft drinks. A particularly popular option to refresh and regain strength is the lassi. In the traditional version, a mixture of dahi yogurt, water, salt and spices is added, which is whipped until smooth. The sweet version of the drink is usually made from various fruits, honey or sugar.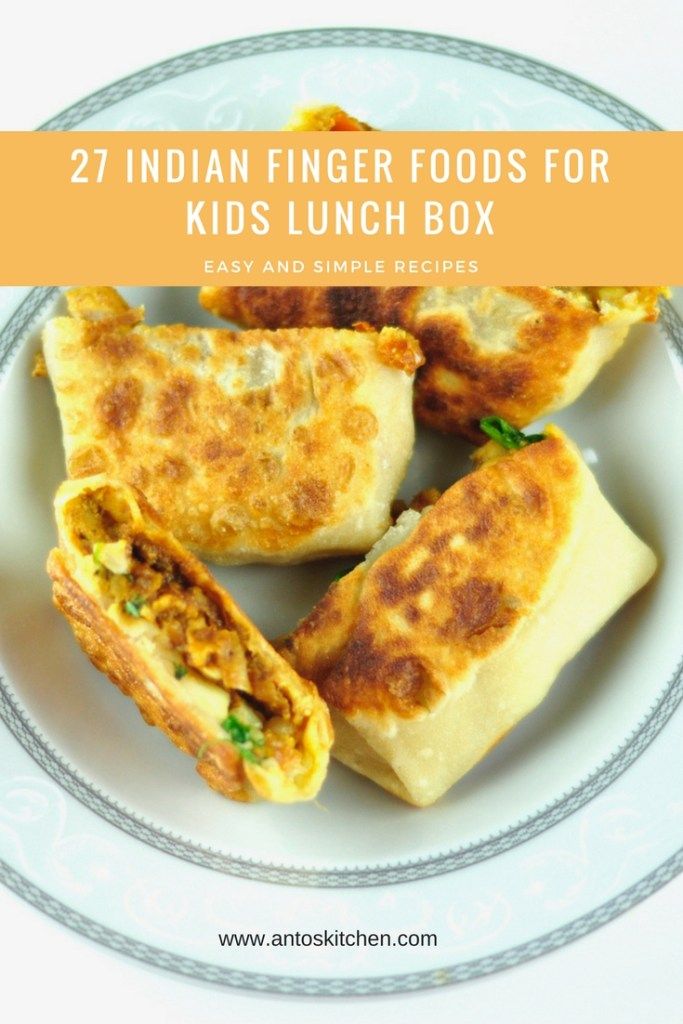 It turns out a delicate creamy taste that resembles a milkshake.
Lassi is also useful. It normalizes the work of the gastrointestinal tract and helps with arthritis, and for men it is considered a powerful aphrodisiac. We share our mango recipe.
5. Indian Cheese with Spinach
Many people are repelled by the sharp flavors of Indian cuisine, so we offer a moderate option in the form of palak paneer.
Palak means spinach in Hindi and paneer is a salty Indian cheese. As the name suggests, this classic dish is made with fresh spinach, onions, spices, paneer and herbs. Paneer is homemade with milk and lemon juice. It tastes like Adyghe cheese, and for a vegan option, you can use tofu.
Spinach leaves are blanched and then mashed. Add spices, onions and tomatoes to a thick curry-like consistency. Then paneer is cooked in this sauce.
Palak paneer is served with flatbread or as an appetizer with vegetables and rice dishes.
6. Unleavened dough patties
If the name "samosa" suspiciously reminds of samsa, then you are basically right.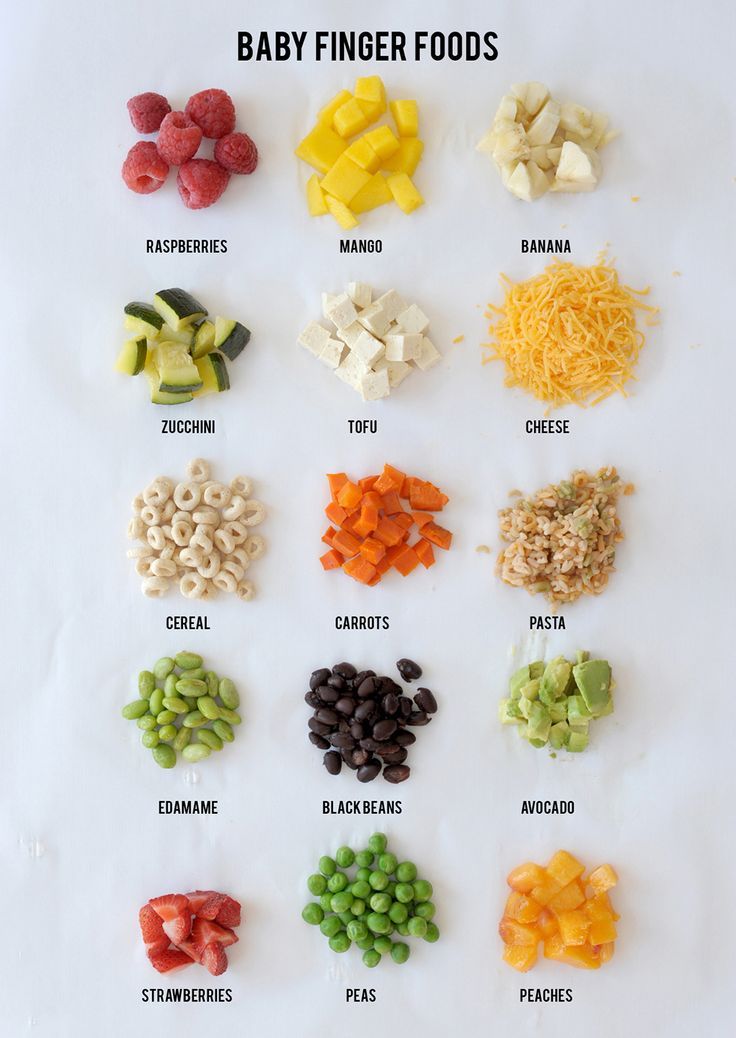 Samosas are traditional Indian triangular patties filled with meat, fruit or vegetables. They appeared in the Middle East and were brought to India during the reign of the Delhi Sultanate.
Samosas are made from unleavened dough, which is then deep fried or baked in the oven. The result is hearty and crunchy snacks that are ideal as a snack or a full snack.
7. Crispy biscuits
Jalebi, a traditional Indian dish in the form of spirals, is perfect as a dessert. These are tender and crunchy biscuits, which resemble the cooking style of chak-chak or brushwood loved since childhood. It is prepared from semolina, yogurt and spices.
Jalebi dough is deep-fried with ghee and drizzled with sweet syrup to give the treat a bright orange hue. This sweet can be served hot or cold.
8. Potato balls with cheese
Deep fried potato meatballs with paneer, cream sauce with herbs, spices and nuts will become an unforgettable dish on your table. Fragrant, with a slight spiciness and hints of sweetness, the Malay Kofta dish is rightfully considered one of the most popular in the country.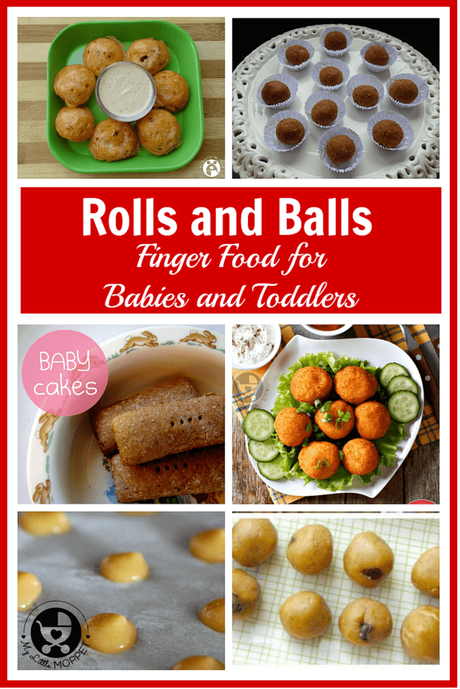 "Kofta" means "fried balls" in Hindi, and "malai" means cream sauce.
Like many Indian dishes, potato balls are served with traditional naan or roti, and flavored rice, especially jasmine.
9. Flatbread
Flatbread is firmly woven into the Indian cultural code. This is a versatile addition to any dish or sauce. Cakes are prepared on yeast or unleavened dough, round or elongated. Deep-fried, pan-fried or tandoor.
Roti or naan is one of the easiest and most popular flatbreads to make. The dough only needs water and flour. Traditional roti is fried in a flat pan without oil. It turns out unleavened bread, reminiscent of pita bread. It can be used as a spoon - to pick up salads, sauces, vegetable stew with it.
What can be done?
Start by making sweets. If you are not a fan of spicy food, but want to try exotic tastes, Indian delicacies will be a reasonable compromise and will delight your loved ones.
Find out more about the dishes for the New Year:
Children's menu for the New Year.